If you wish to learn about blogging, you'll be glad to know that there are no limitations to the number of available resources.
You can rely on blog articles about blogs, video tutorials, conferences, online blogging courses, and many more.
However, one format that's quite helpful yet often overlooked by many is blogger books. These reads tend to explore topics in great detail, which a single article can never do.
This blog piece will introduce you to 18 of the best blogger books to help you learn and become better at blogging.
Keep on reading to find out what these best books are.
At some point in your blogging journey, you must have wondered why some people earn 6-figure incomes through blogging while others struggled to make their first $1000.
If that's the case, this book by Sally Miller is precisely what you need. It's among the best books to learn blogging strategies, followed by seven successful bloggers.
In this book, Sally highlights the three essential habits practiced by bloggers who make 6-figures.
What's great about the tips covered in this book is that you can apply them to every aspect of your life, not just blogging.
In addition, the book also covers how to pick a profitable blog niche, six proven monetization tactics, and more. All these make it an excellent book about blogging for beginners 2022.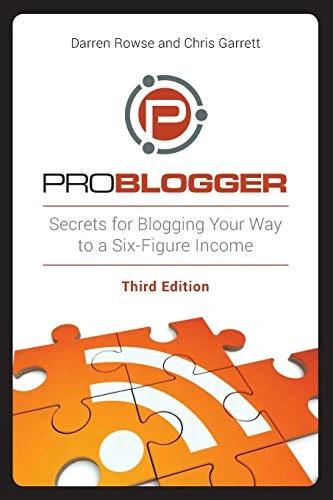 If you're looking for the best beginner blogging books written by bloggers, this one's a worthy consideration!
In the book, Chris Garret and Darren Rowse reveal all the secrets that have helped them succeed in their blogging journey. It's a solid guide for people interested in making money through blogging.
That said, you can even use most of the tips mentioned in this book for online marketing. It's also worth noting that the author of the book runs ProBlogger, which is among the popular blogs on web copywriting and blogging.
Overall, it's one of the best blogging books for beginners that feature useful tips and guides.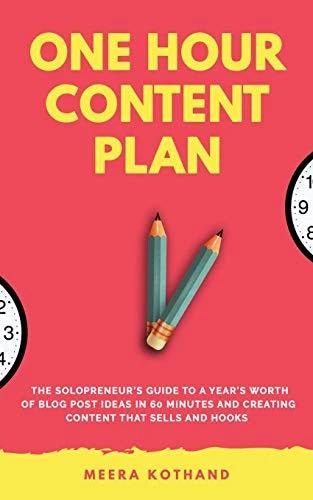 Are you someone who struggles to come up with content ideas to write on?
Or you don't know how to create blogs to promote your services or products?
If any of this sounds like you, Meera Kothand's One Hour Content Plan will help you come up with countless brilliant content ideas.
In this book, you'll learn about the three core tactics to generate content ideas instantly and with ease. This means no more content overwhelm and struggle to come up with blog topics to write on.
That's not all, though. The book also contains five content types that will help you sell your products or services more easily. Plus, there are tons of other valuable tips. So, if you're searching for a great book about blogging for bloggers 2022, you should give it a read.
Are you keen on starting a blog and an online business but aren't sure what steps to take?
Well, in that case, this book about blogging by Meera Kothand might be a worthwhile read.
Regardless of what blog type you intend to start, you must focus on some key components to monetize your blog.
Meera's The Blog Startup introduces you to those nonnegotiable key elements as pro tips and bit-sized tactics. As such, you won't have to guess what went wrong a year later.
This book wasn't created to make you a pro blogger. Instead, it's to give you a plan to help you start your blogging journey successfully.
If you're searching for an authoritative book to learn about blogging, then this handbook by Joy Cho is worth checking, especially if you're new to blogging.
In fact, you'll find this book on the list of most blogs about the best blogging books for beginners.
Through this book, you'll learn about how to start and grow a blog.
Whether it's about how to finance and design your blog, attracting readers, or overcoming blogger's block, this book covers them all.
All in all, Joy Cho's book will be a great roadmap for anyone who is just starting out as a blogger or aspiring to be one.
As a blogger, it's very important to have a content strategy, especially if you wish to grow your blog.
But, let's be honest. Planning and coming up with an effective content strategy isn't easy. And that's where Regina Anaejionu's Epic Blog 1-year Planner Diary can help.
This book helps you develop a blog strategy through monthly theme planning, blog business plan, monthly content planning, and a reader survey.
In addition, there's a blank page for each month so you can write down important tasks and goals before the start of every month.
If you need a reliable 1-year content planner for your blog, this book will be of great help.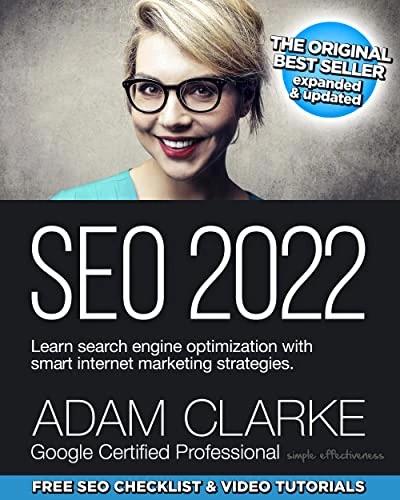 Nowadays, there's no shortage of advice and tips about SEO on the internet.
But the problem with these so-called tips is that most of them are outdated.
So, if you're still using those SEO tactics for your blog in 2022, chances are you won't get your desired outcome.
Moreover, Google's ranking algorithm is constantly evolving, which means your SEO strategies should as well.
Adam Clarke's SEO 2022 covers all the latest information about changes in Google's algorithm, major updates, and much more.
In this book, you'll learn about the powerful link-building tactics pro bloggers use to generate massive traffic and get top rankings.
Ian Pribyl's From Nothing is a comprehensive guide to building an online business.
Whether it's affiliate marketing, e-commerce, internet marketing, or blogging, this book contains every information you'll need to get started.
This book doesn't offer any get-rich-quick plans or tactics. Instead, you'll learn practical strategies that will help you with your online marketing efforts.
Ian's book will guide you:
Find your niche.
Build your blog site.
Set up Google analytics.
Write quality content and increase traffic.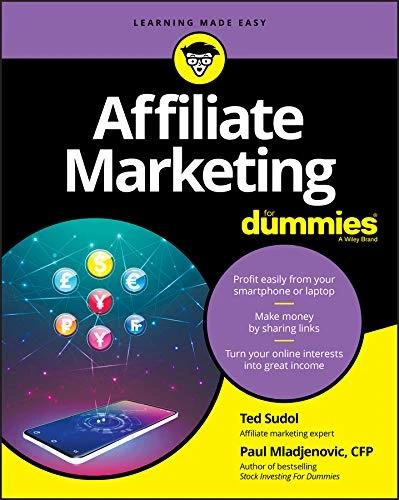 Ted Sudol's Affiliate Marketing for Dummies is among the best books for bloggers looking to monetize their blog through affiliate marketing.
In this book, Ted Sudol, an internet marketing expert, shares every essential thing a new affiliate blogger needs to know.
Inside the book, you'll learn how to:
Discover your niche.
Perform keyword research.
Compare and find the right affiliate programs.
Write blog pieces that sell and many more.
So, if you're new to affiliate marketing, this book will teach you all the steps needed to succeed in this industry.
No matter where you're in your blogging journey, Ruth Soukup's book can help you make a profit through blogging with ease.
The book contains a solid guide to writing great blog pieces, creating compelling images, capturing viral growth, and boosting revenue.
It's an invaluable book covering everything to help you create a profitable blog and how to do so successfully.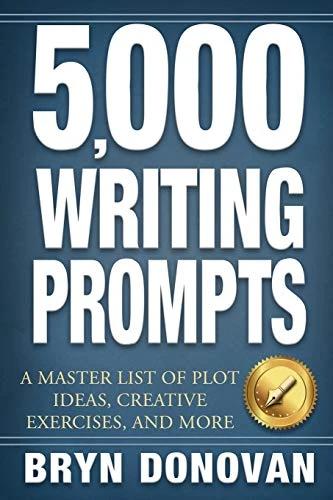 Bryn Donovan's 5000 Writing Prompts is a must-have guide for writers, novelists, bloggers, creative writing teachers, and other storytellers and creators.
The book contains 100+ plot ideas for different genres, including:
Science fiction
Fantasy
Historical fiction
Young adult
General fiction
Romance
So, if you're looking to improve your writing, this book can help you significantly. You'll also find multiple blog post ideas that'll help overcome your blogger's block.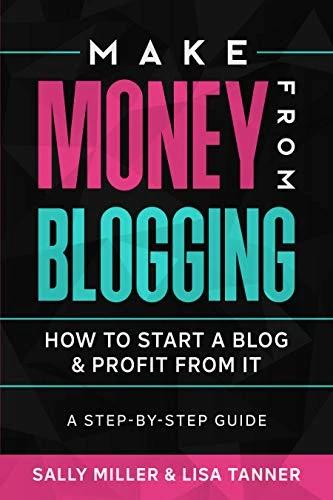 Almost every blogger starts a blog with the intention to make a profit from it. But, without the right tactics, it's pretty challenging to do so.
This comprehensive, easy-to-read book will guide you through a practical, step-by-step plan, allowing you to build a successful blog.
Not only will this book provide you with all the essential tips to start your blog, but it will also teach you ways to make money from it.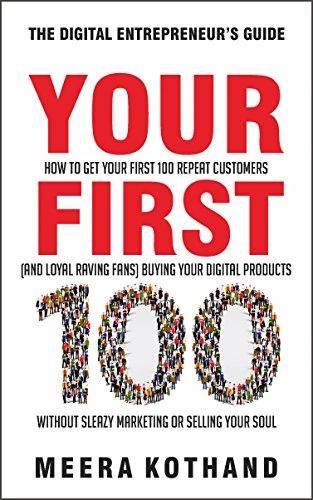 Do you run a business blog where you sell your products or service? If so, you're probably looking for ways to turn your first-time blog visitors into loyal customers.
Lucky for you, your first 100 by Meera Kothand will help you do just that with ease.
This book will introduce you to a host of useful and practical tips so you can sell your digital products with ease.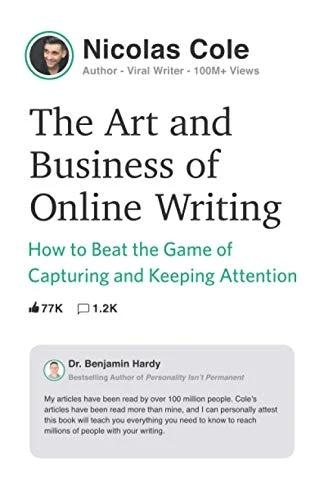 Do you want to learn how to write blog content that captures and grabs your audience's attention?
If so, this comprehensive guide will help you master the art of writing compelling content.
The book covers everything that you'll need to become a great online writer. From tons of actionable steps, clear examples, and detailed how-to, it has been a go-to book for most aspiring writers.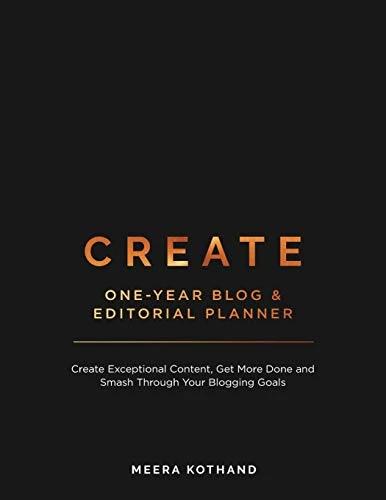 Like all of Meera Kothand's blogger books, this too is another worthy consideration.
Meera's Blog Planner will help you focus on blogging goals by monitoring and analyzing what matters the most.
In this book, you'll discover ways to develop an email and content strategy that aligns with your blogging goals and much more.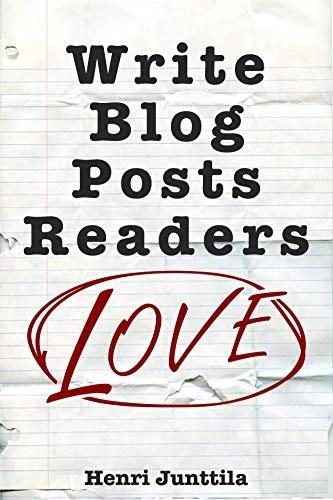 Henri Junttila's book about blogging will help you write better, quicker, and more compelling blog posts.
This book will help you discover the secrets to writing excellent content and building a loyal audience. As a blogger himself, Henri shares all the strategies he uses for his own blog that gets thousands of visitors.
So, if you're searching for the top books written by bloggers, this one should be on your list.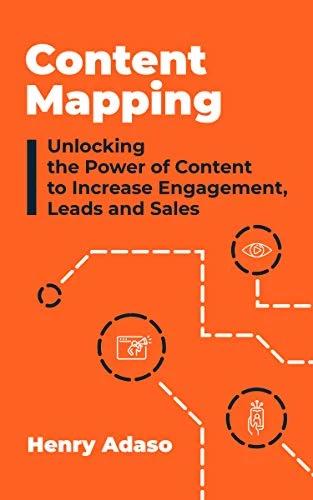 Henry Adaso's Content Mapping will teach you how to map your content and increase your engagements, leads, and ultimately, sales.
In the book, Adaso talks about the importance of offering different content to customers at different stages.
He then outlines the different ways and techniques you can use to streamline your potential client's buying journey.
Best of all, every lesson you learn in this book is timeless. If you're looking to refine your content creation process for success, this book might be worth considering.
Do you ever wonder how some sites land on page one of Google search results and why yours don't?
The reason is simple – you aren't applying the right SEO strategies.
Don't know what SEO means?
Don't worry! This book by Gundi Gabrielle covers all the things you need to know about SEO. Plus, you'll discover some ways to use it to your advantage.
From the basics of SEO and backlinks to optimizing your blogs and sites for better Google ranking, this book covers them all.
Conclusion
Certainly, there are several other top blogger books out there.
Nevertheless, the ones mentioned on this list are all great picks loaded with useful and practical blogging tips.
Plus, most of them have received several positive customer reviews. And if you're a new blogger, you'll find the books quite useful as most of them are aimed at beginner bloggers.
Did we miss out on your favorite blogger book? Or you have any questions related to blogging? Please let us know below, and we'll get back to you ASAP!