If you are a travel enthusiast, creating a photography blog can change your life in ways you have never imagined. It can boost your photography skills, allow you to help others, and also be an excellent source of income.
But running a website may not be that easy, especially if you are not experienced. So, we recommend following already successful photography blogs. It is the best way to learn because they have already done what you want to do.
So, in the following sections, we have mentioned some of the best photography blogs on the web that will inspire you to start your own website.
✅ How We Picked the Best Photography Blogs
There are tons of photography blogs out there these days. With so many to choose from, it's easy to get overwhelmed figuring out which ones are actually worth following. We wanted to find blogs that could really help us improve our photography skills and inspire us.
To narrow it down, we looked at a few key things:
Quality of Photos: We looked for blogs run by photographers who take really fantastic pictures. The photos should be crisp, creative, and just plain beautiful to look at.
Useful Tips: The best blogs share practical techniques, tutorials, business advice and other info that can actually help us become better photographers. We didn't want just generic posts.
Regular Updates: It's no good if a blog only posts once a month. We aimed for blogs that add new content at least once a week so we always have something new to learn.
Personality: The bloggers should engage and motivate readers with their writing style. A blog with a fun, enthusiastic tone makes photos and tips more entertaining to browse.
Community: We gave preference to blogs that also had active Facebook or Instagram presences where the photographer interacts with their followers. Extra ways to engage are always a bonus.
👍 Why You Should Trust Our Recommendations
At Code Supply Co, we've been writing blog posts and making website themes for a while. Our blog is full of cool and easy-to-read articles. We're also in the WordPress theme development game, with thousands of blogs building their websites on our products. Our themes make other blogs look great and attract visitors too.
We've learned a lot about blogs, like what readers like and what keeps them interested. Our themes make blogs more noticeable, helping them get more visitors.
So, when we suggest photographer blogs to follow, we know what we're talking about. We're experts at blogging and you can rely on our recommendations for the best photography blogs!
9 Best Photography Blogs for Beginners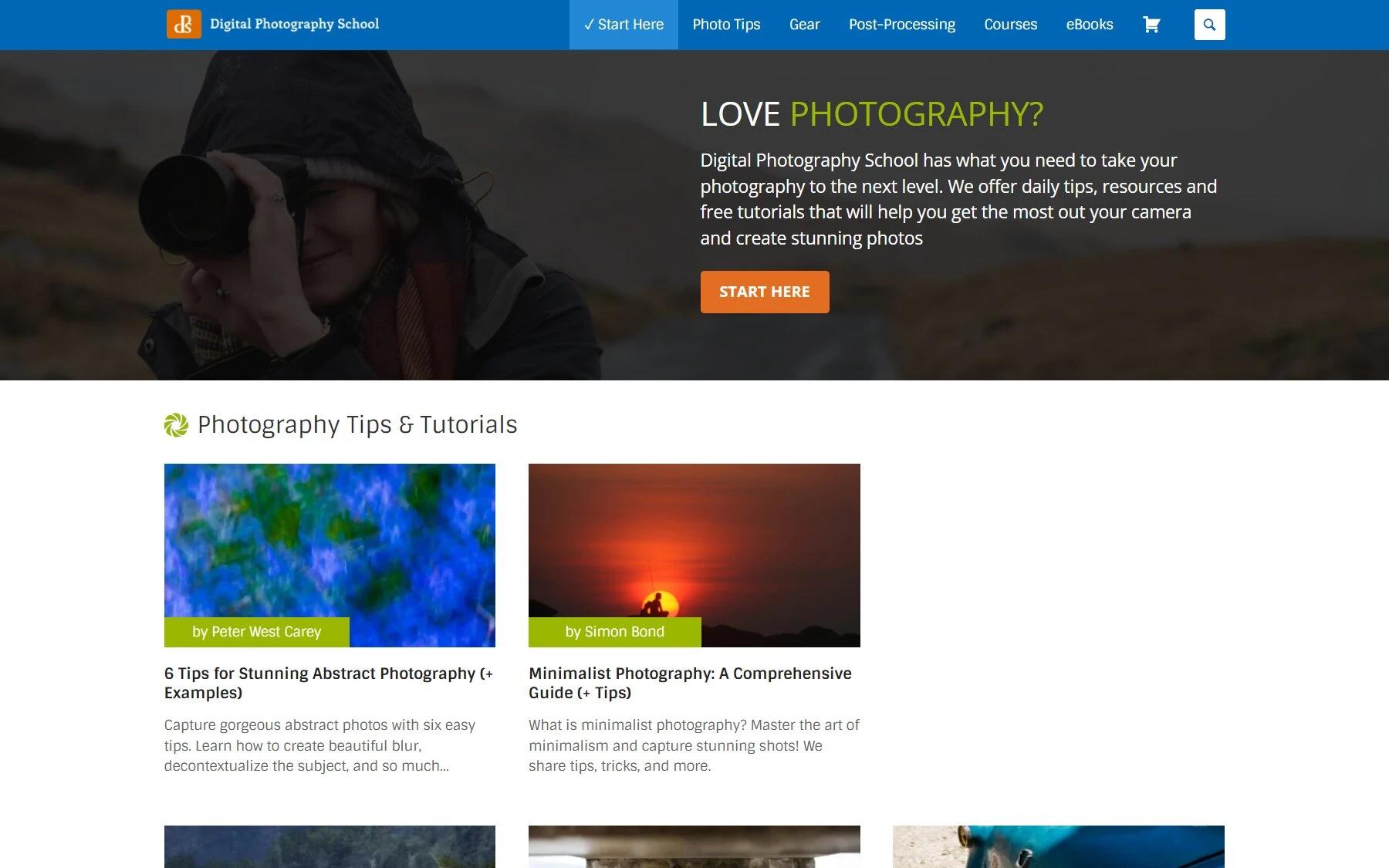 This is one of the most popular photography blogs for beginners that will guide you to start from basics and reach the advanced. Darren Rowse created this website to share his photography knowledge and help others get the most out of their cameras.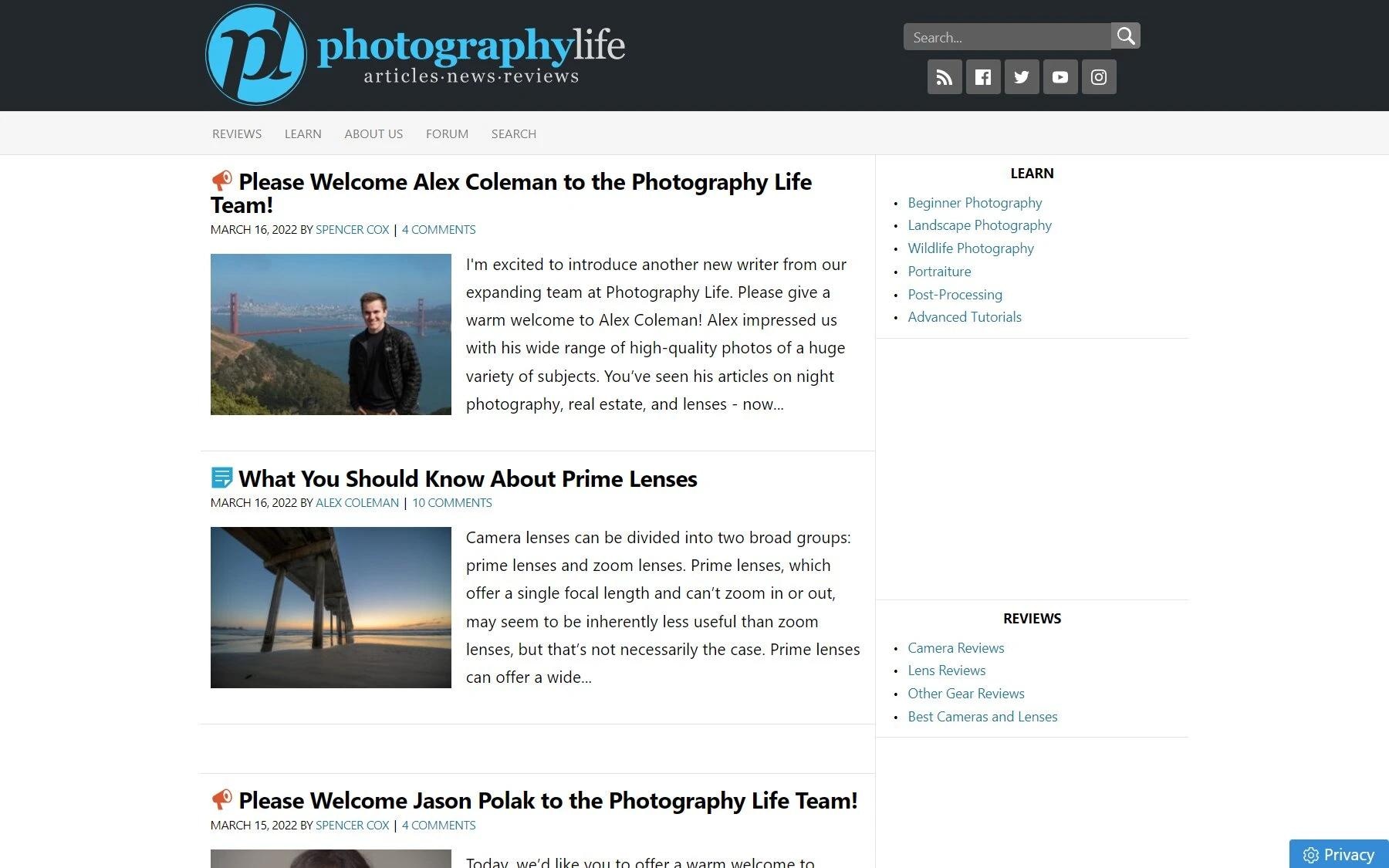 Starting your photography blogging journey can be difficult because you don't know where to start. This website, managed by a dedicated and talented team, will give you an idea of how a beginner photography blog should look.
CreativeLive is one of the photography blogs for beginners with a strong community that will educate you to be in the highest creative state. You will find a variety of topics, including photography, creativity, lighting, business, Adobe Photoshop, freelancing, etc.
Why is CreativeLive our Favorite Photography Blog?
There's tons of classes taught by legit professional photographers, like Pulitzer Prize winners and National Geographic shooters. These people know their stuff. It's so cool because the classes are super in-depth. They don't just give you a few quick tips - you really dive into lighting techniques, how to use different cameras and lenses, retouching workflows...stuff that actually helps you improve your skills.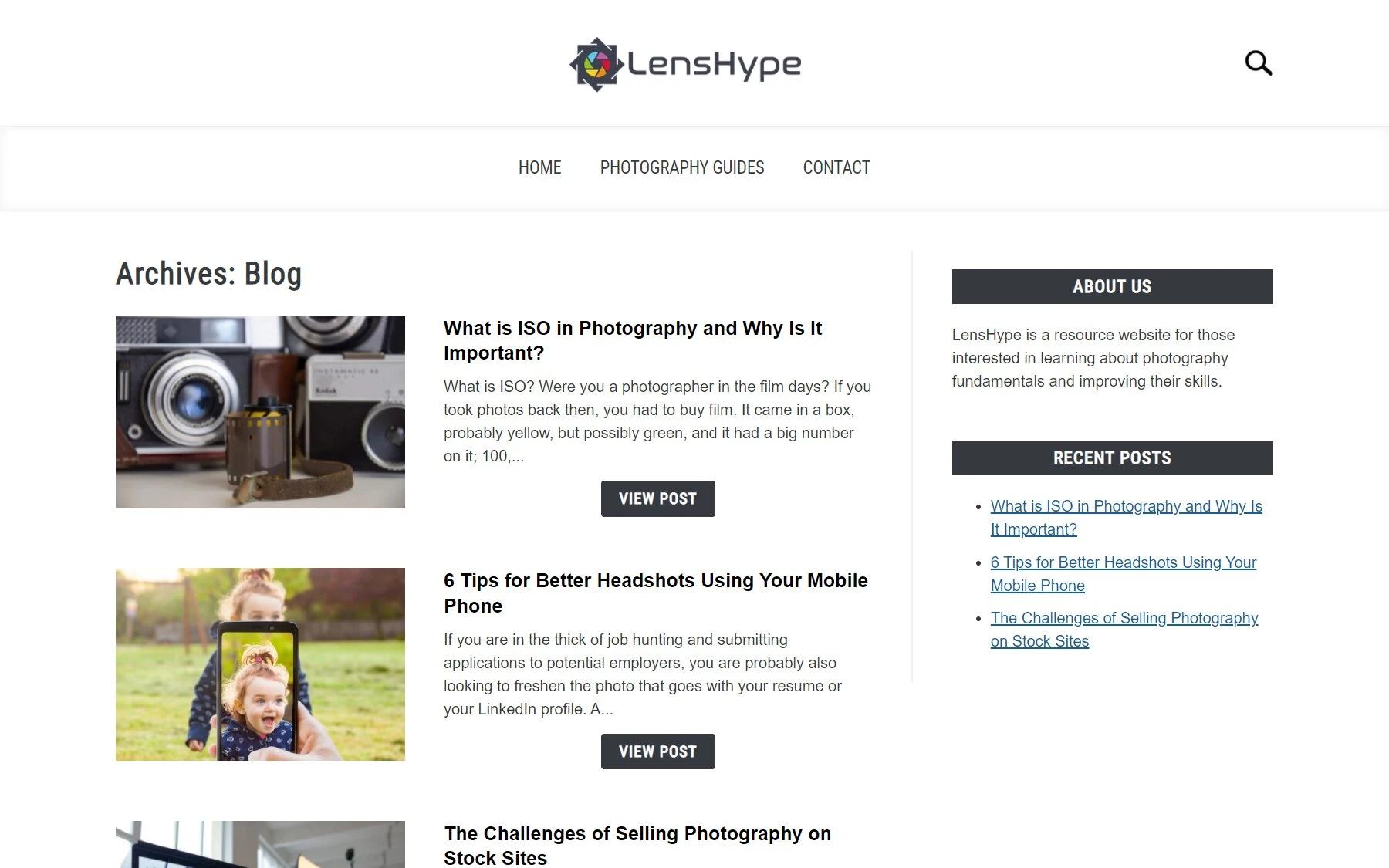 If you are interested in photography and want to take it to the next level, LensHype can be an excellent resource website. This website will teach you about fundamentals and help you improve your photography skills.
Chase Jarvis is a travel enthusiast who loves to capture still and motion picture. You can find stunning photoshoots, ideas to be a better photographer, and inspiring interviews with other professionals. This is one of the photography blogs for beginners you need to follow.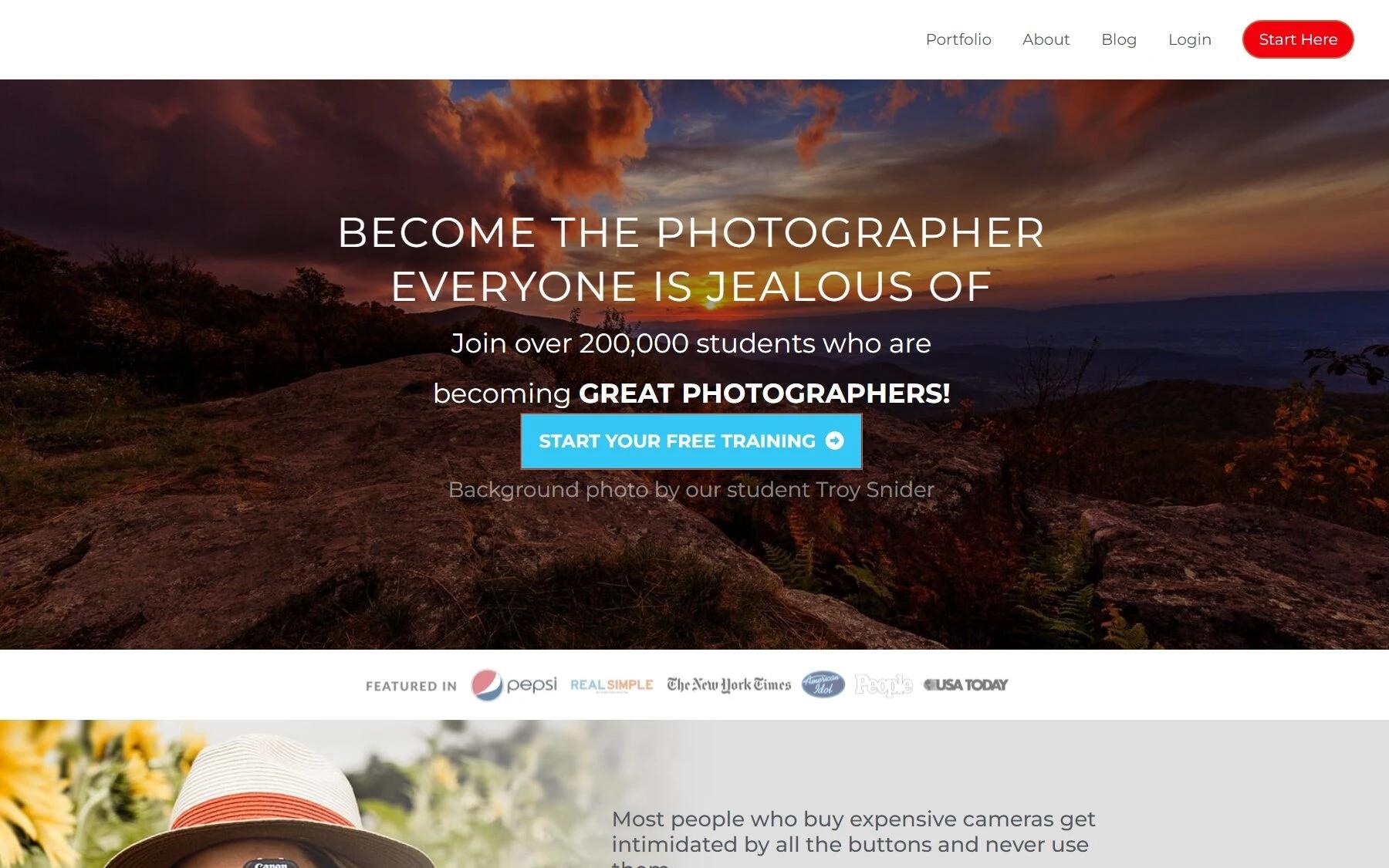 If you often get confused when holding a camera or sitting in front of a Photoshop screen, then David Molnar is the mentor you need. On this website, he delivers resources and free training that help many photographers pursue their dream.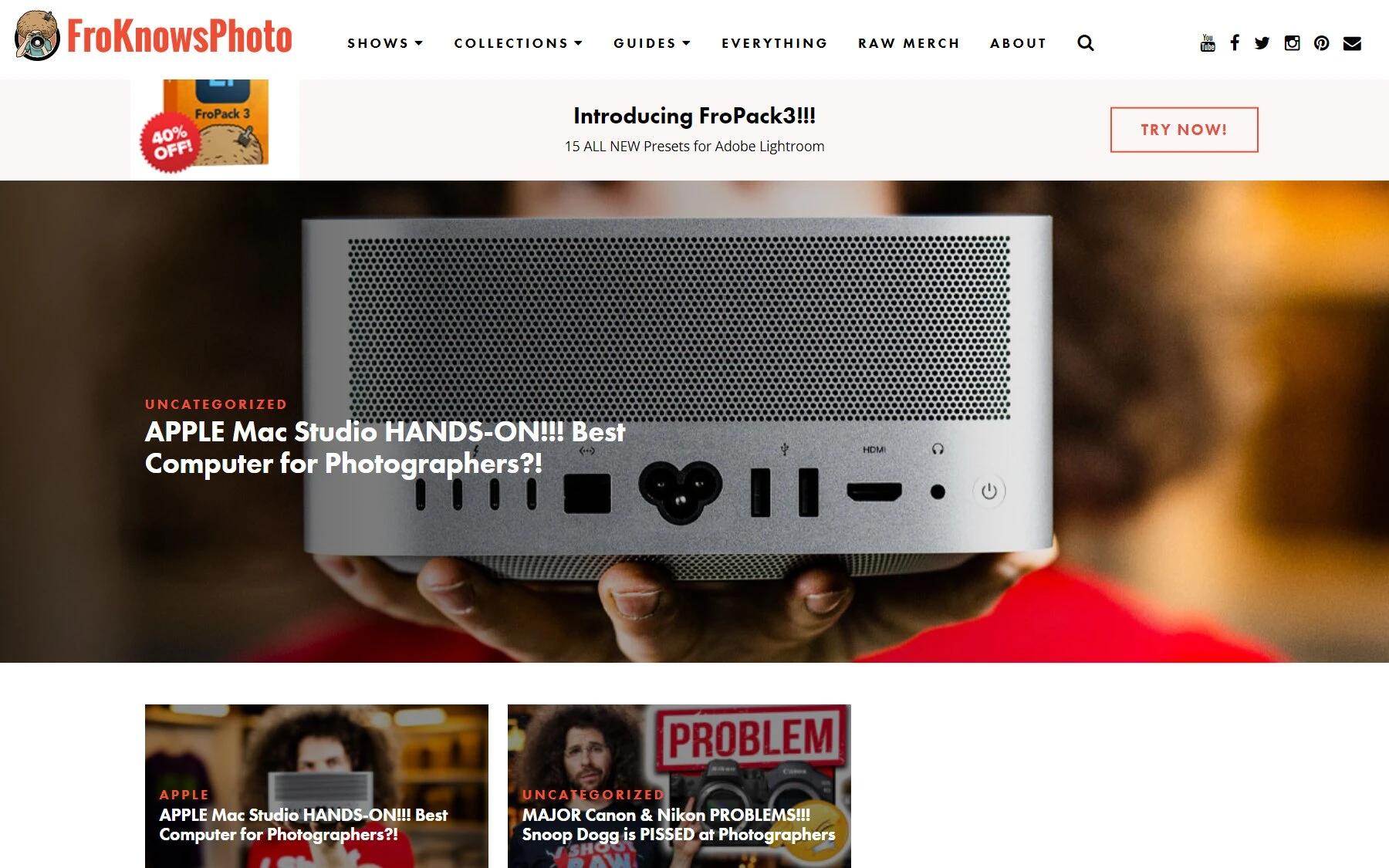 Fro Knows Photo, one of the best photography blogs for beginners, contains helpful guides, tips and tricks, and gear reviews that will help you learn a lot about the journey of a photographer. You can get wonderful content ideas for your blog from this site.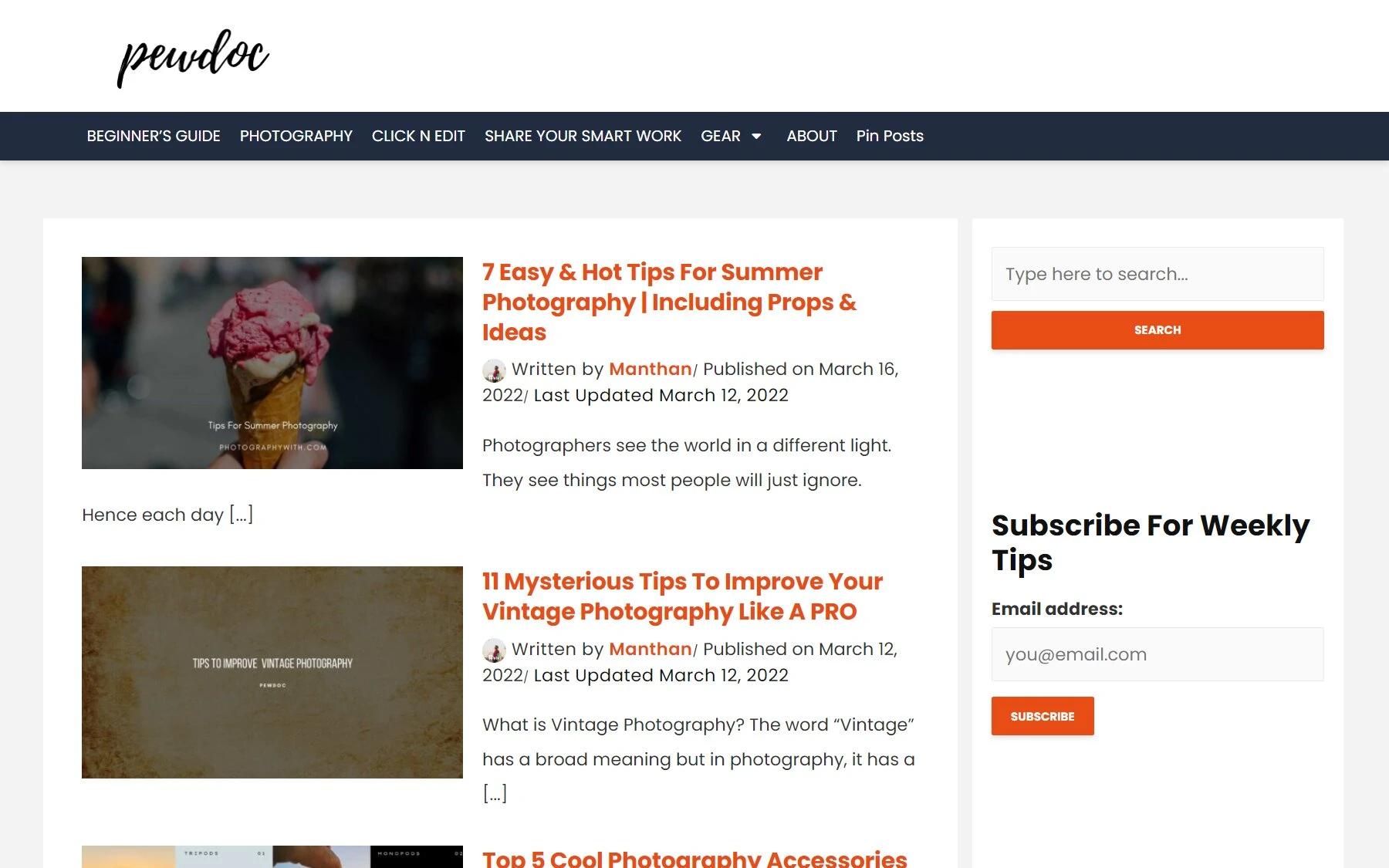 Manthan Gajjar, the founder of Photography With, shares his knowledge and experiences via this blog to help beginners upgrade their skills. The website features many articles that will teach you the technicalities of photography.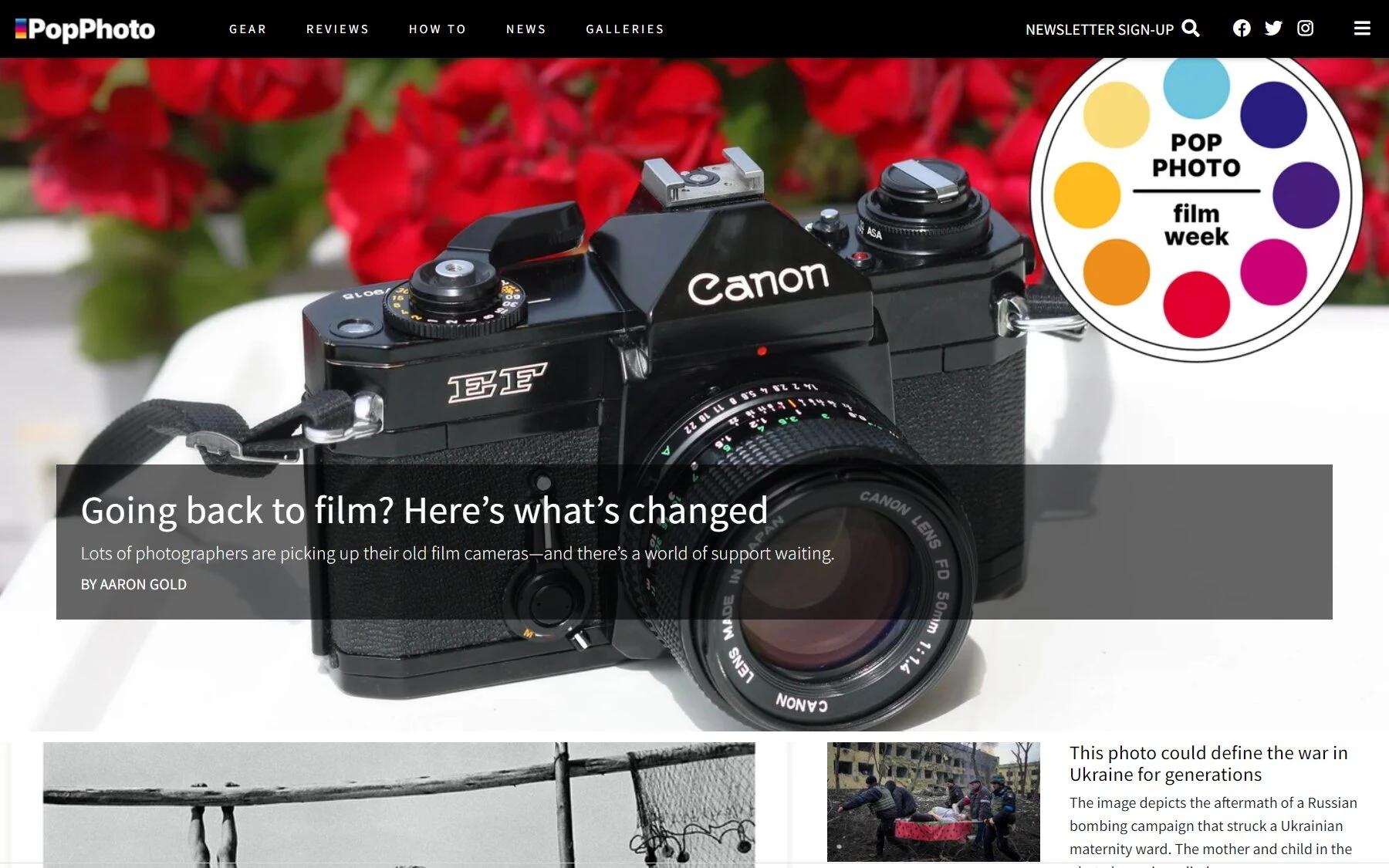 This website is among photography blogs for beginners that is an excellent resource for photography enthusiasts. It features articles on a range of topics, including tips and tricks, buying guides, gear reviews, news, and many more.
5 Best Blogs for Portrait Photographers
1. 🏅 Our Favorite - 500px
500px is one of the best portrait photography blogs that will help you upgrade your artistic skills. The website shares useful techniques, stories behind different photos, interviews, and content on inspirational photographers.
Why is 500px our Favorite Photography Blog?
For one, the quality of the pics on there is insane. Like these are absolutely stunning shots that look way better than anything I can take. It's really inspiring to see what professional photographers are capturing. It's also super easy to get lost looking through all the different categories. They've got things broken down by genre like landscapes, portraits, street photography.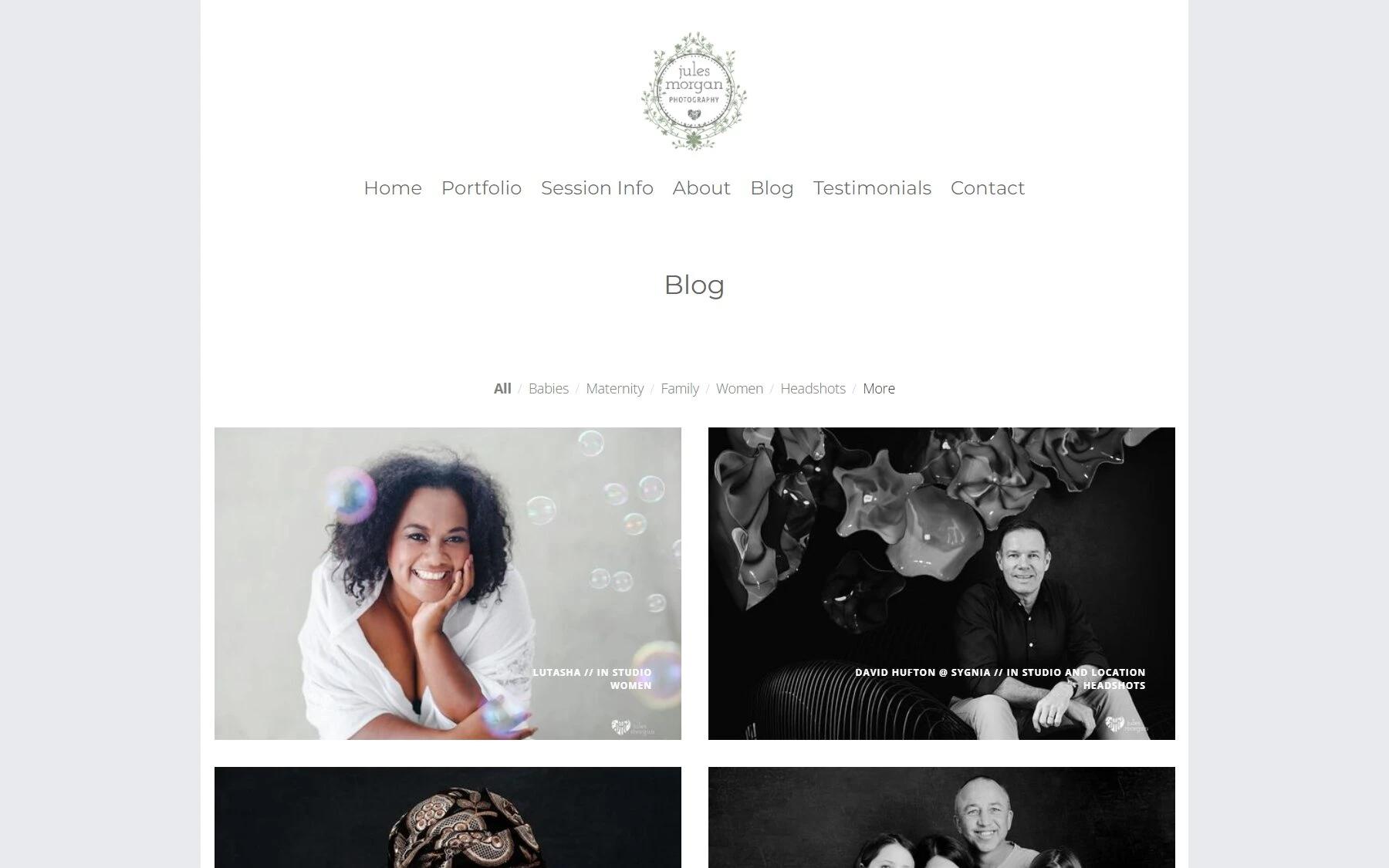 Jules Morgan, the founder of this blog, is a portrait photography expert who captures beauty in all shapes and guises. You can visit the site and learn from her valuable experience and beautiful photos. If you were looking for the best photography blogs to enhance your portrait skills, we found it for you.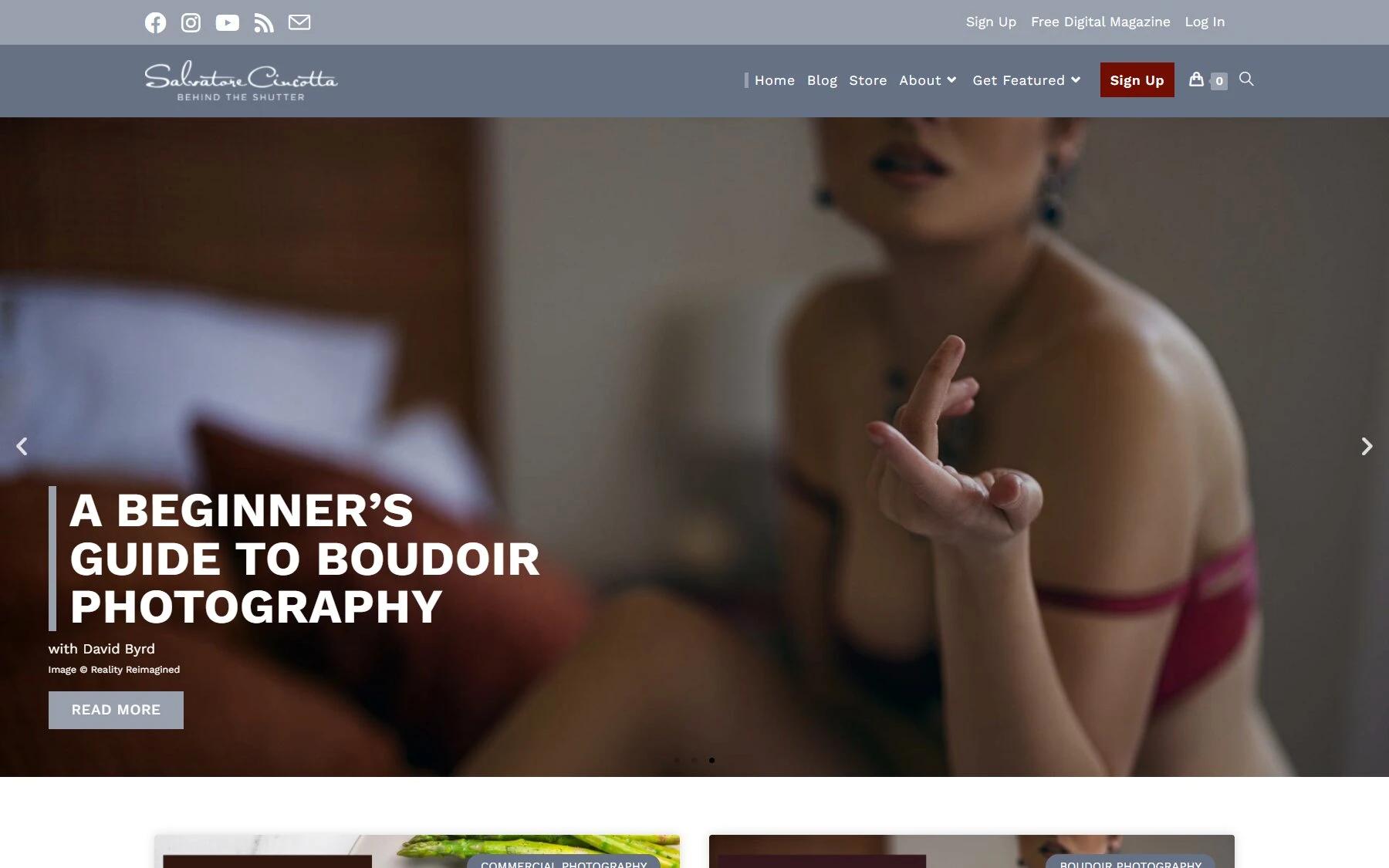 Behind the Shutter, created in 2011 by Sal Cincotta, is a go-to resource for those who want to learn and make a career in photography. The website provides in-depth educational content on wedding and portrait photography.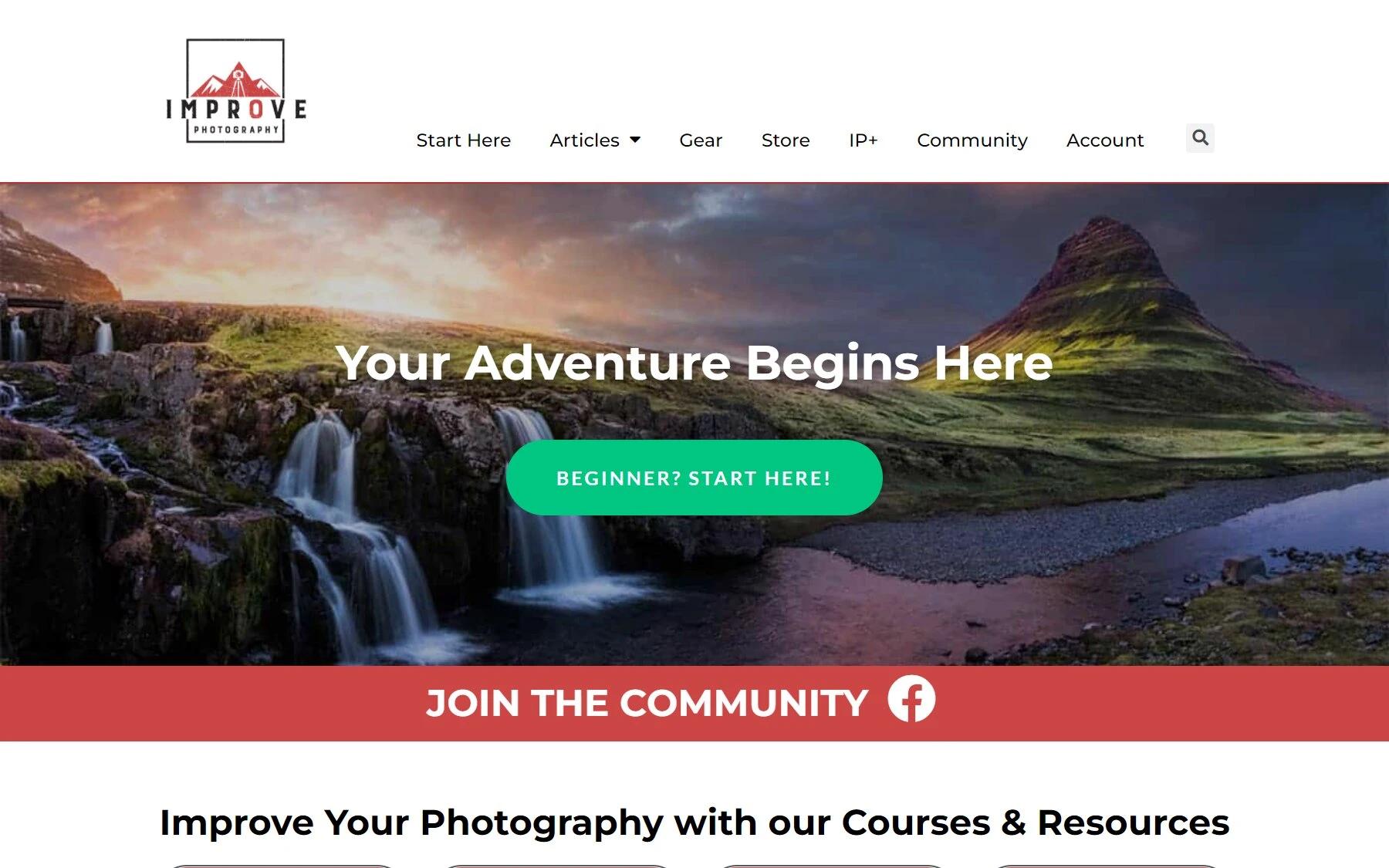 Jim Harmer, the founder of Improve Photography, is an internet entrepreneur who has created many sites that influence millions worldwide. This is one of the best photography blogs that you need to follow if you want to learn beginner, nature, or portrait photography.
DIY Photography provides content like news, inspiration, reviews, tutorials, DIY, etc., that will encourage you to pursue your career in photography. This one is among the best blogs about photography where you can get excellent blogging ideas.
Top 5 Landscape Photography Blogs on the Web
The Luminous Landscape, created in 1999, is one of the oldest landscape photography blogs. It contains more than 5800 articles on art and inspiration, which are read by millions every month.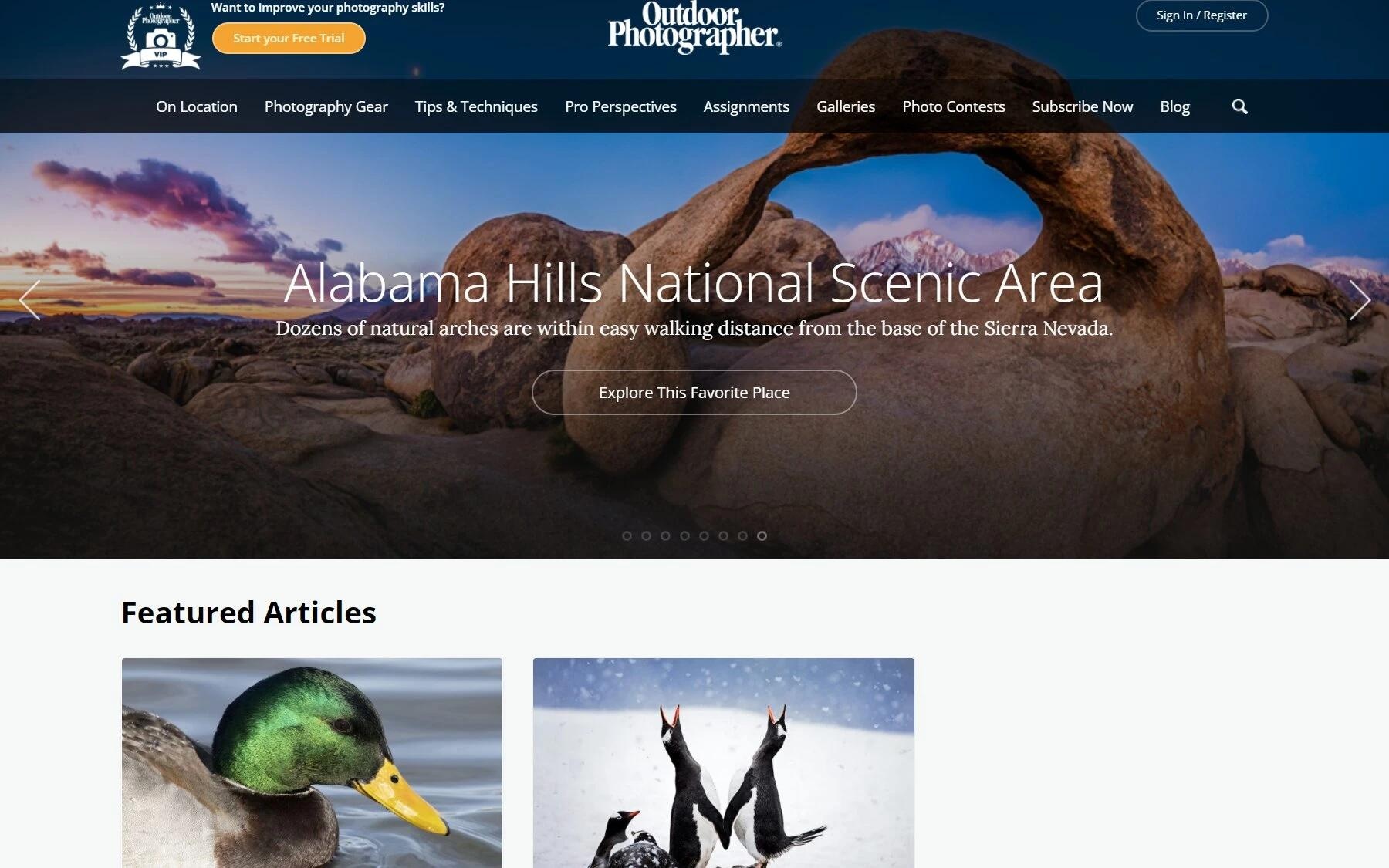 This blog for photography is a prominent magazine that focuses on wildlife and travel. The website is a go-to resource for landscape photographers containing tips, techniques, gear reviews, and stunning portfolios.
Why is Outdoor Photographer our Favorite Photography Blog?
Every issue is this blog for photographers has photo essays where pros walk you through shoots. It's cool getting little behind the scenes tidbits, like what gear they used or scouting techniques. You definitely pick up some tips for improving your own shots. The articles are a good mix too - there's gear reviews if you want new equipment ideas, tutorials on techniques, profiles on famous landscape shooters. Even some location guides for finding new places to photograph.
This is another popular photography magazine that was started in 2011. The website features refreshing content, tutorials, and amazing imagery. You can visit this site to learn landscape and nature photography.
Nature Photography Simplified was started in 2013 by Prathap, a professional who believes that photography is life-long learning as any other art. The author shares his experiences and knowledge that will assist you in upgrading your skills.
Mark Denny is an excellent landscape photographer who achieves peace of mind when he does artistic work. This photographer blog covers topics like secrets of creating dramatic landscape photos, editing mistakes, beginner landscape photography advice, etc., are highly informative.
The 5 Most Advanced Photography Blogs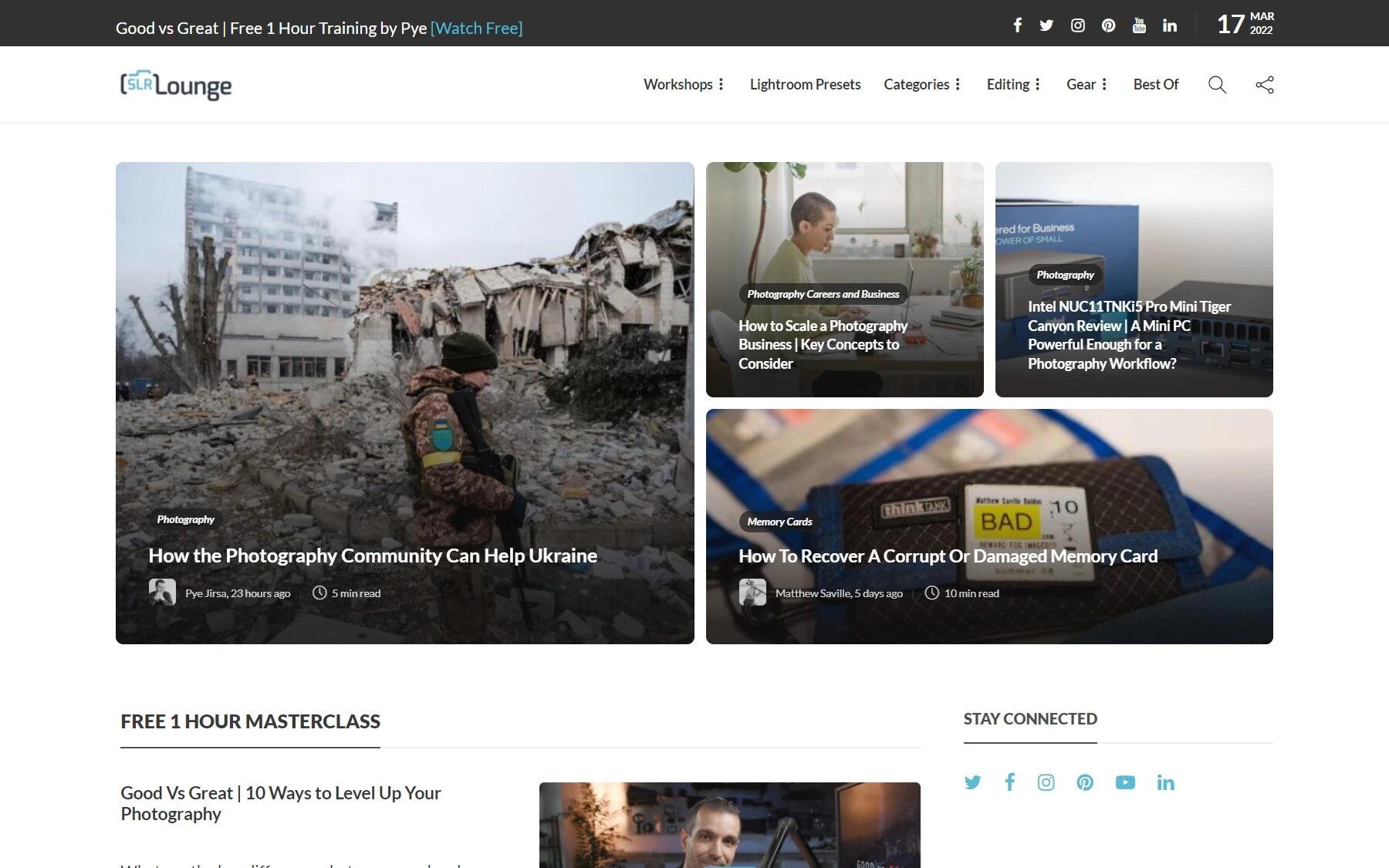 Pye Jirsa founded SLR Lounge, which influences around million readers throughout the globe. This is one of the blogs about photography that contains content on different types of photography like landscape, portrait, aerial, travel, travel, food, underwater, etc.
If you want to learn the psychology of photographers and use it in your blog, you must visit The Phoblographer. This photographer blog is also delivers valuable tips, tutorials, gear reviews, and news.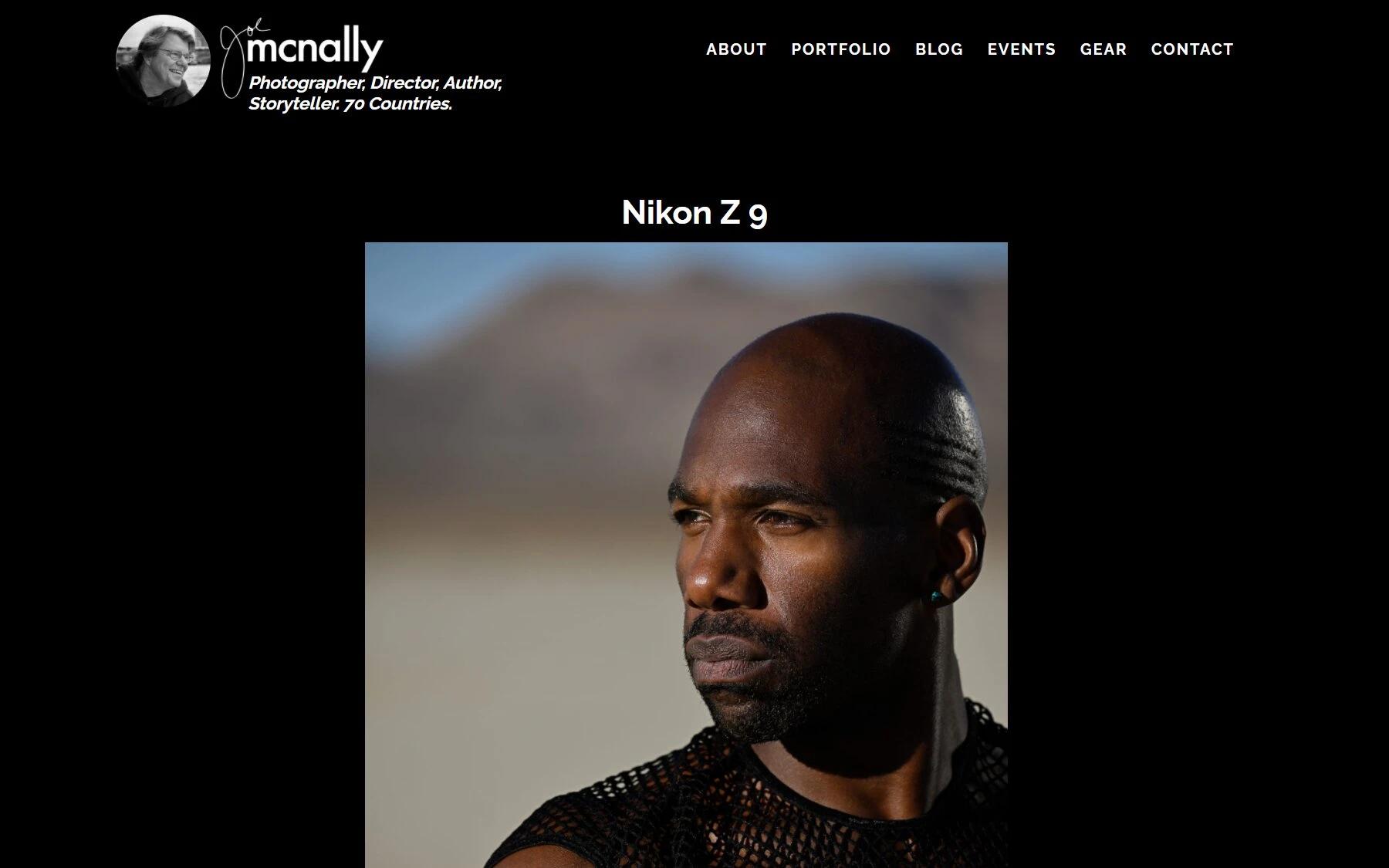 Joe McNally is an award-winning photographer who is known as one of the excellent photographers of this generation. He shares his experiences in the blog that will inspire and teach you how you can make your artistic journey a massive success.
Why is Joe McNally our Favorite Photography Blog?
First off, the photos are insane. This dude takes some amazing shots that suck you in. He must see things differently than the rest of us. It's dope to see what such a pro can capture. We also like how he shares behind-the-scenes stories. Gives us a peek at what it's really like on big photo shoots. Some of the stuff he's photographed would be wild experiences.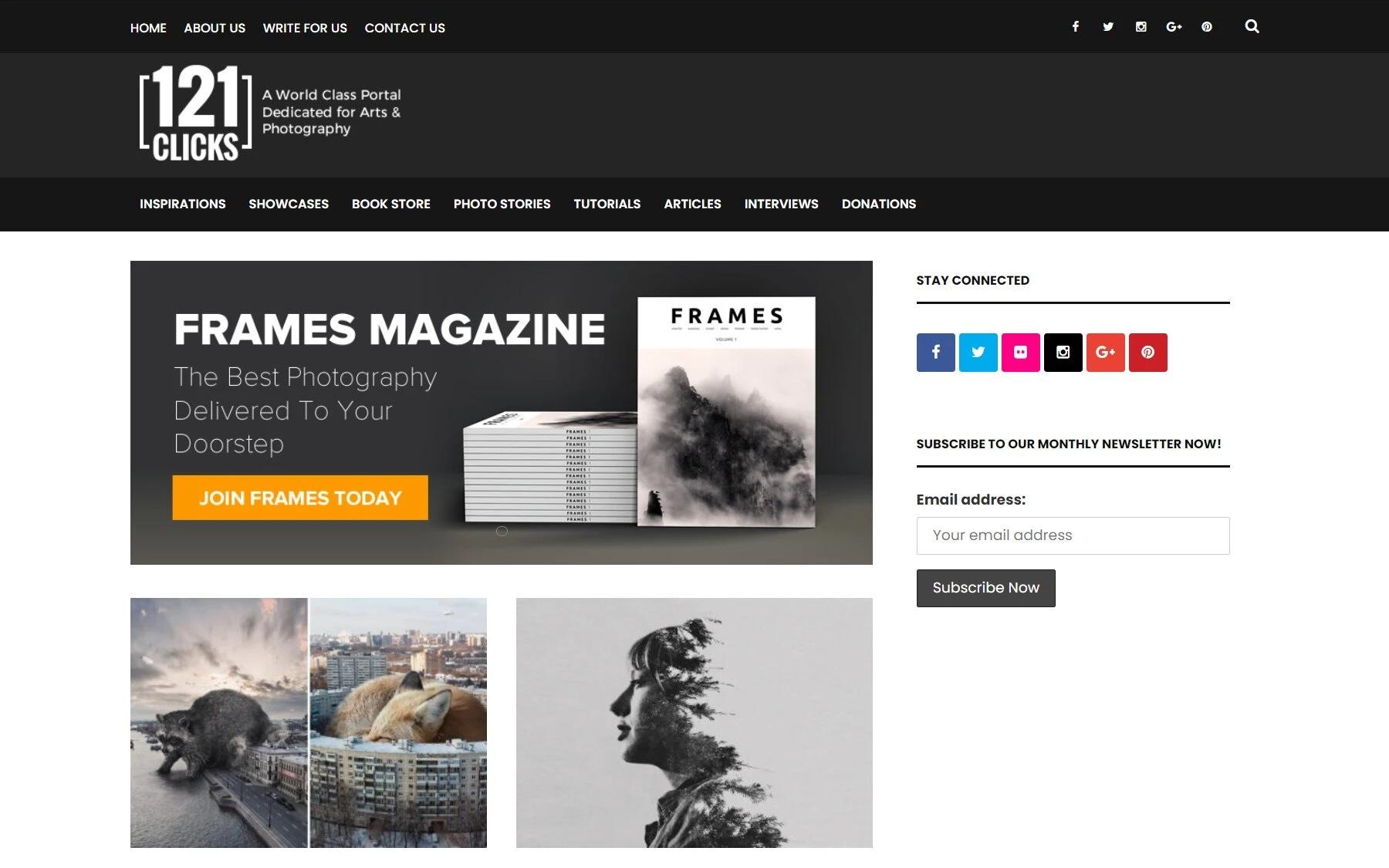 121 Clicks is an advanced photography blog that delivers wonderful articles on arts and creativity. If you aspire to be a better photographer, the website will guide and inspire you. You can also find valuable tutorials and interviews.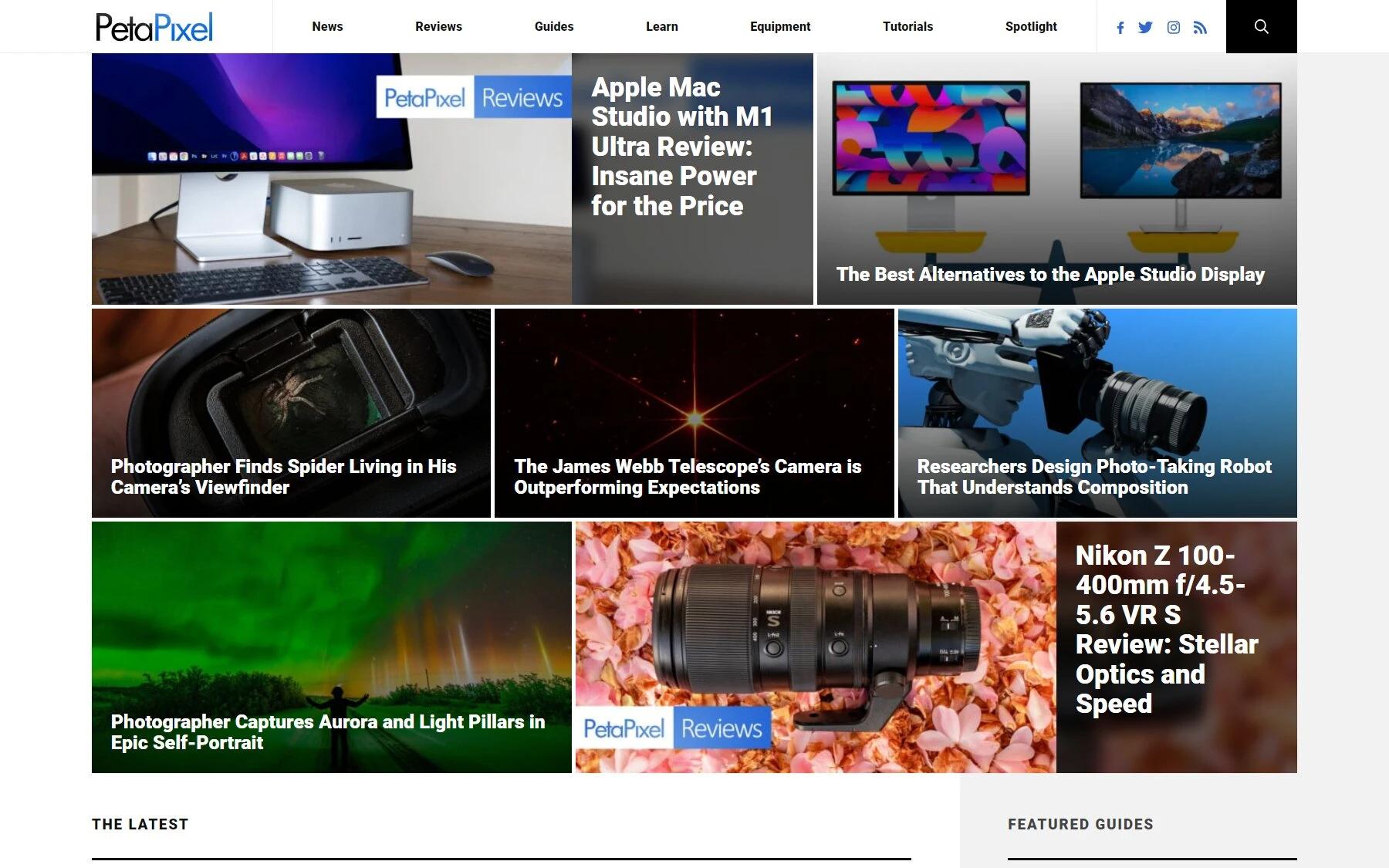 PetaPixel, created in 2009, is a beautiful photography blog for beginners and professionals that will educate and inform you of everything you need to know for becoming a good photographer.
4 Most Creative Blogs to Learn Fashion Photography
The Fashion Camera started in 2014, is one of the best fashion photography blogs. Liselotte, the founder of this site, shares helpful tips, stories, and behind-the-scenes pictures for all aspiring photographers.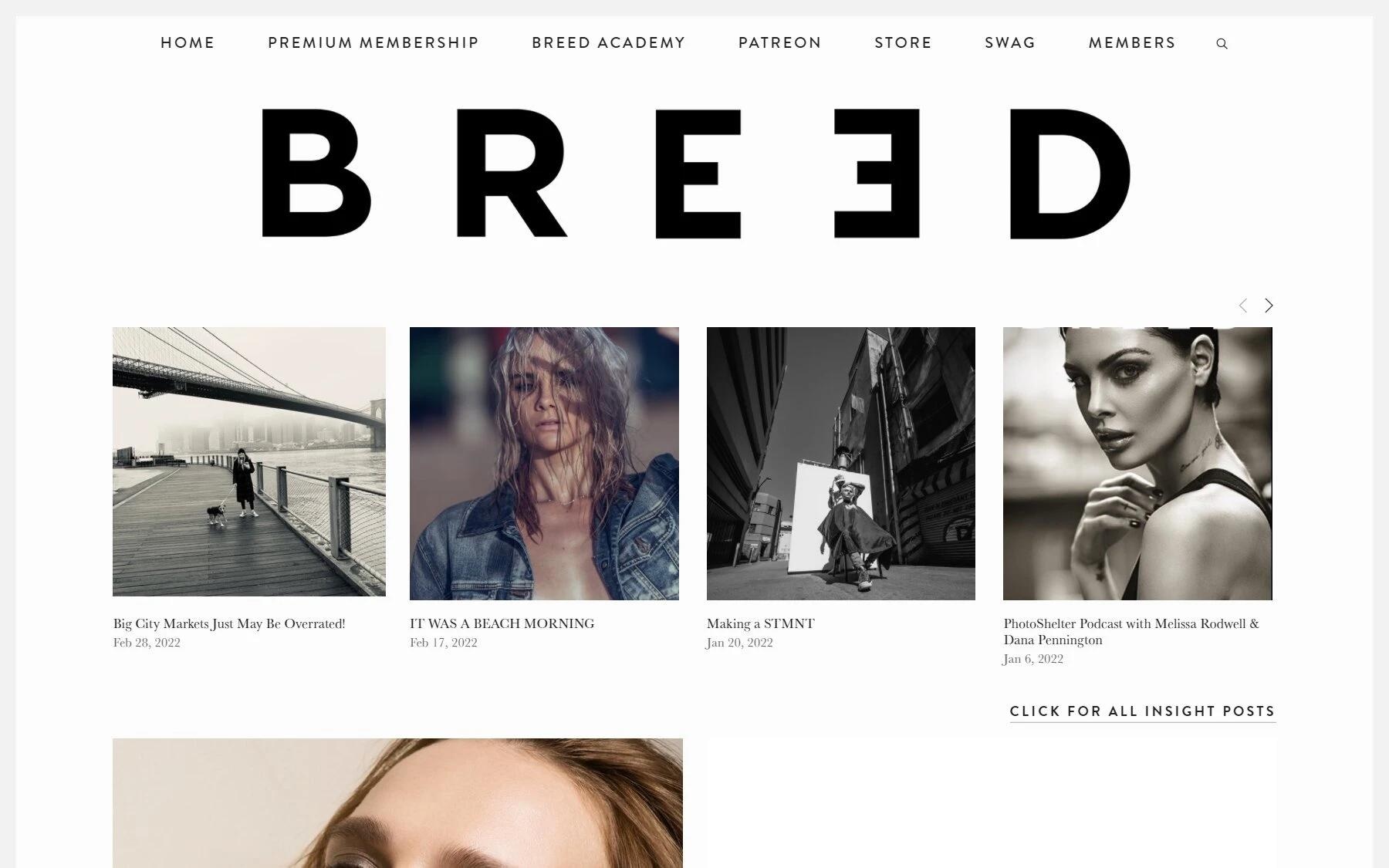 Breed provides the right knowledge about technical, theoretical, and practical aspects of a career in fashion photography. You can find in-depth tutorials and gear reviews that will support you in upgrading your skills according to the need.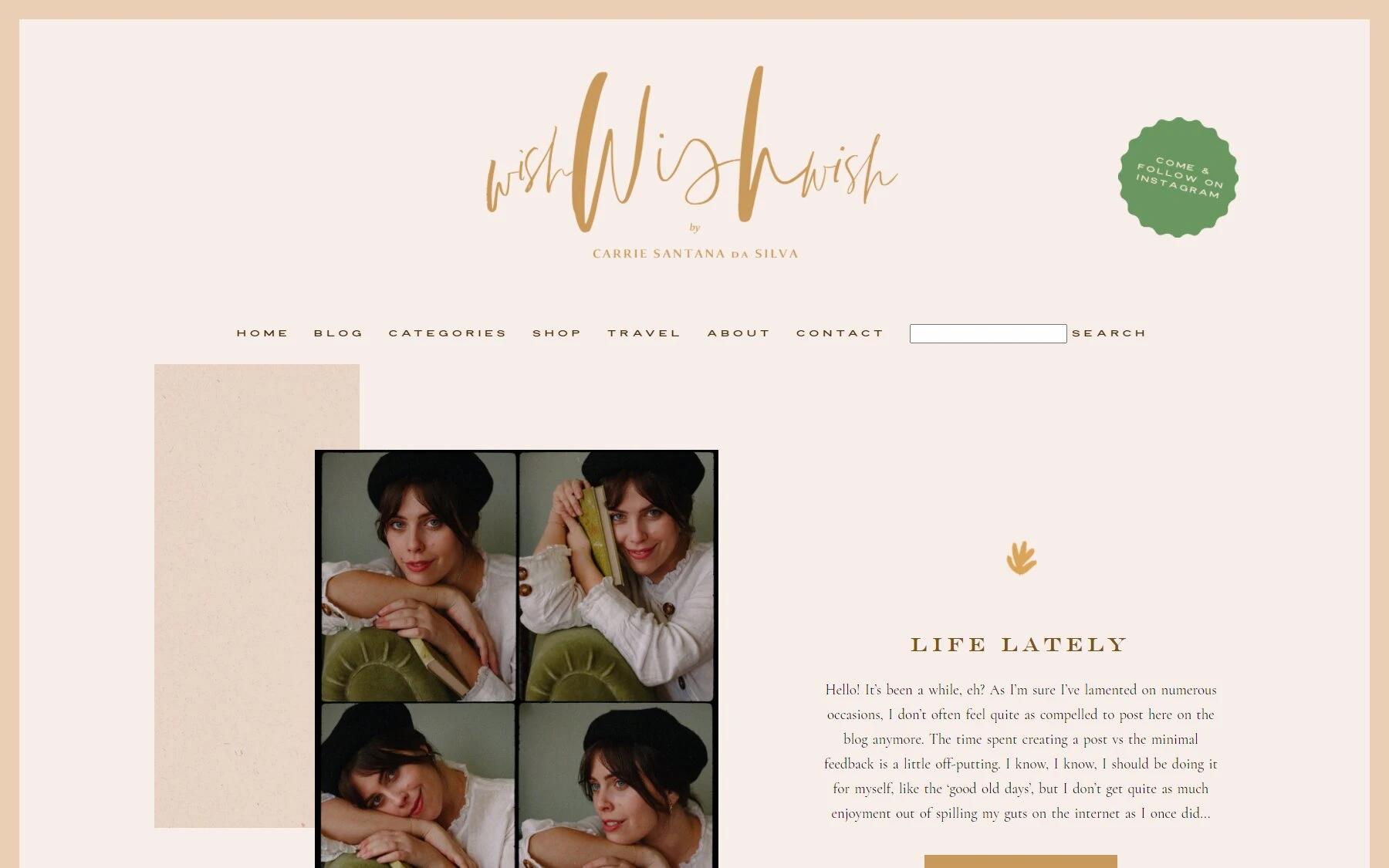 If you want to start your fashion photography blog, you can learn and get many ideas on WishWishWish. The author is a passionate photographer and shares her experiences regularly which inspire many artists.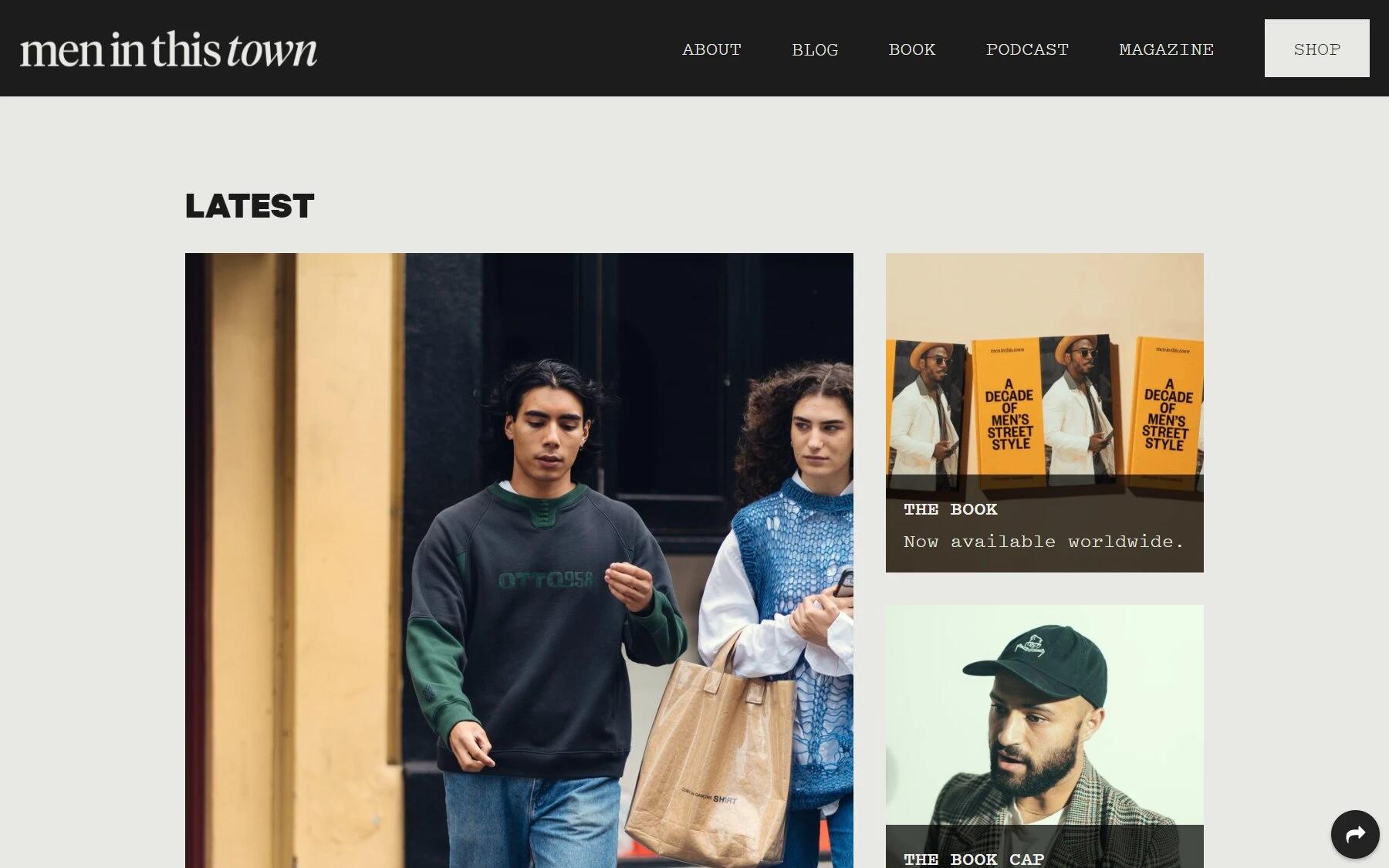 Men in This Town is a well-known street style blog that was started in 2010. The author of this blog shares images of everyday men on the street, at the office, or in the home. The website will give you a new perspective on artistic living.
Why is Men in This Town our Favorite Photography Blog?
We like that he updates almost every day. Whenever we're bored we can just scroll through and check out new photos. It stays fresh that way. His shots are really clear too, so you can see all the details of the clothes and accessories. Helps if you want outfit ideas or just to look for what's trending now. Plus they're in our favorite city! Always fun to see familiar spots in the background of his pics too while daydreaming about being there.
5 Best Nature Photography Blogs on the Internet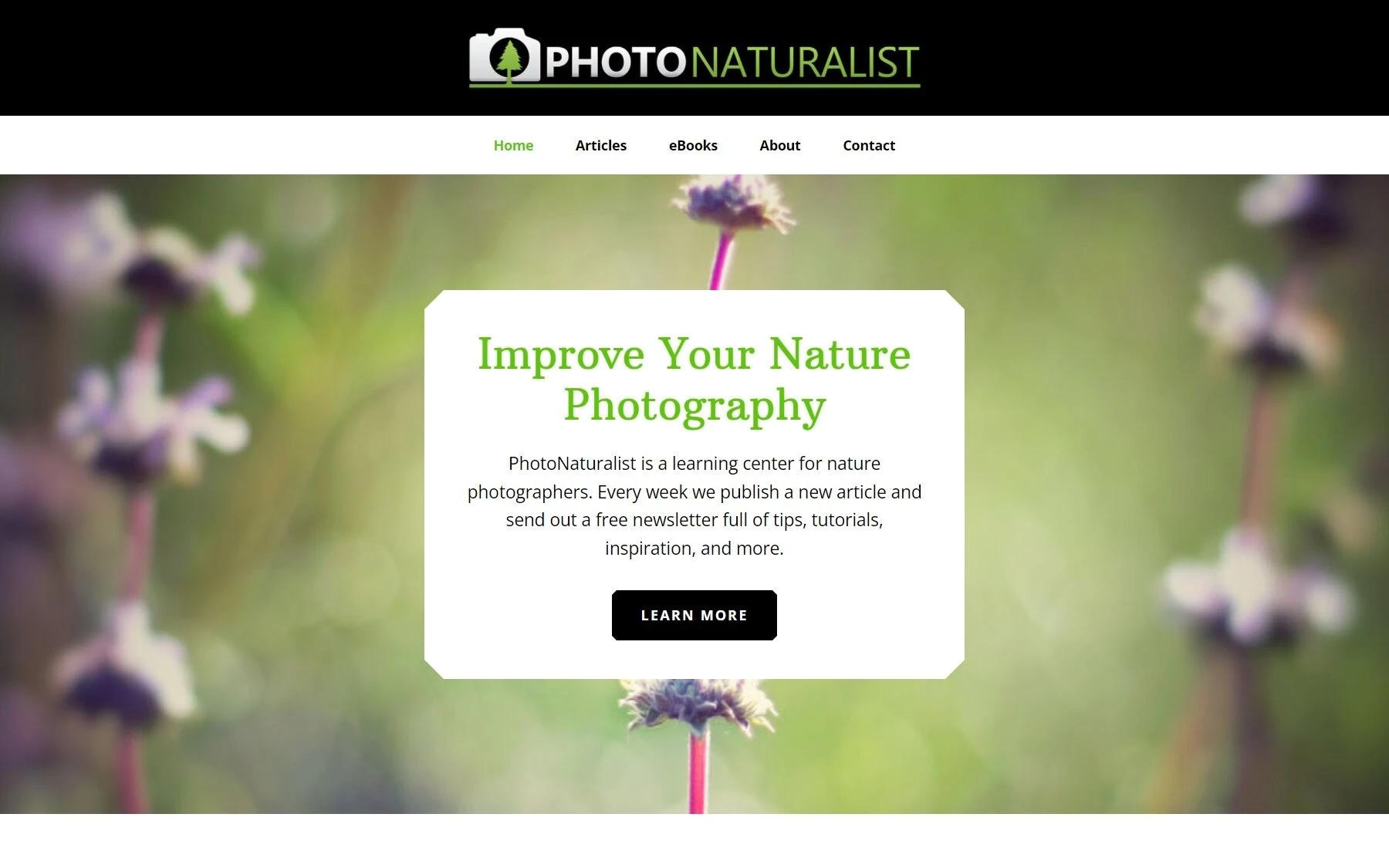 If you want to learn nature photography and start your blog, Photo Naturalist is one of the best websites to visit. It publishes one article every week that will help you improve your nature, wildlife, and landscape photography.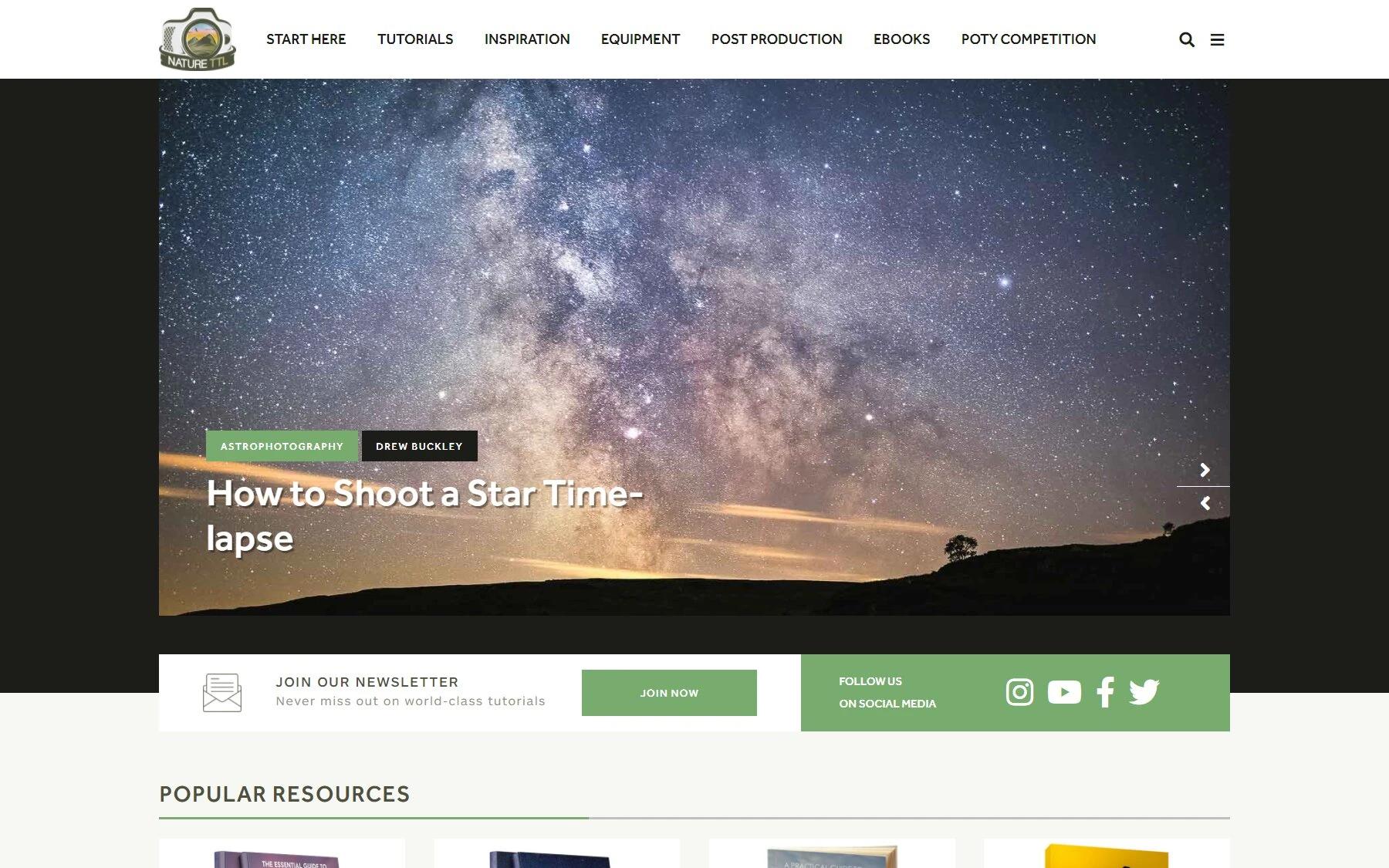 This blog for photography, launched in 2014, offers high-quality tutorials delivered by professional nature photographers. You can also find informative articles, ebooks, workshops, and inspirational posts.
NatureScapes is one of the most comprehensive websites which focuses on nature and outdoor photography. It delivers articles on various topics, including tips, techniques, gear reviews, inspiration, and many more.
Visual Wildnerness is a community of dedicated photographers that will give you many ideas to learn and start a blog on nature photography. This nature photography blog focuses explicitly on landscape, travel, wildlife, and birds.
Why is Visual Wilderness our Favorite Photography Blog?
They have lots of really helpful articles about different nature photo techniques. It's taught us way more than we knew before. We like how they break things down simply so it actually makes sense. The pics make it easy to understand too. They also have cool video classes if you want more in-depth lessons. Could be a fun way for us all to learn together sometime.
Denise Ippolito is an award-winning photographer who loves teaching her art to others. You can visit her wildlife photography blog, where she posts stunning imagery and experiences that will inspire you to level up your creative powers.
5 Best Educational Blogs to Learn Photography
If you want to convert your photography hobby into a passion, this blog will provide you with the best resources. From teaching you how to use your camera to get better and sharper shots, the website will clear many of your doubts.
Why is Photography Concentrate our Favorite Photography Blog?
We like how they break things down simple so it's actually easy to understand. The pics make the techniques very clear too. If you want more in-depth lessons, they have video classes and tutorials which could be fun to check out together. Plus they give out lots of free resources like presets and templates through their newsletter.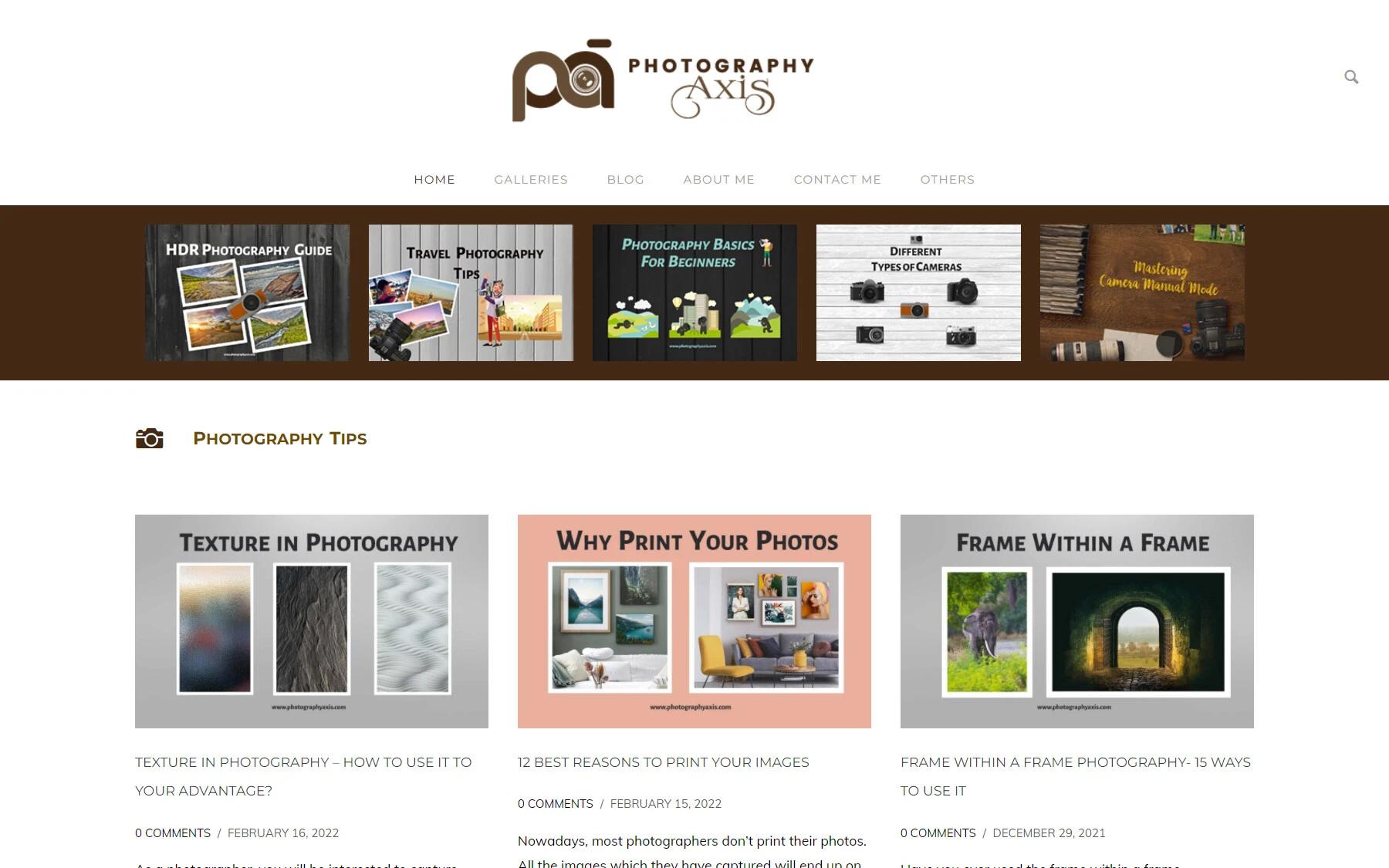 Govind Vijayakumar, the founder of this blog, found his passion for photography after graduation. He is a travel enthusiast, and he shares his experience, techniques, and tutorials via this blog.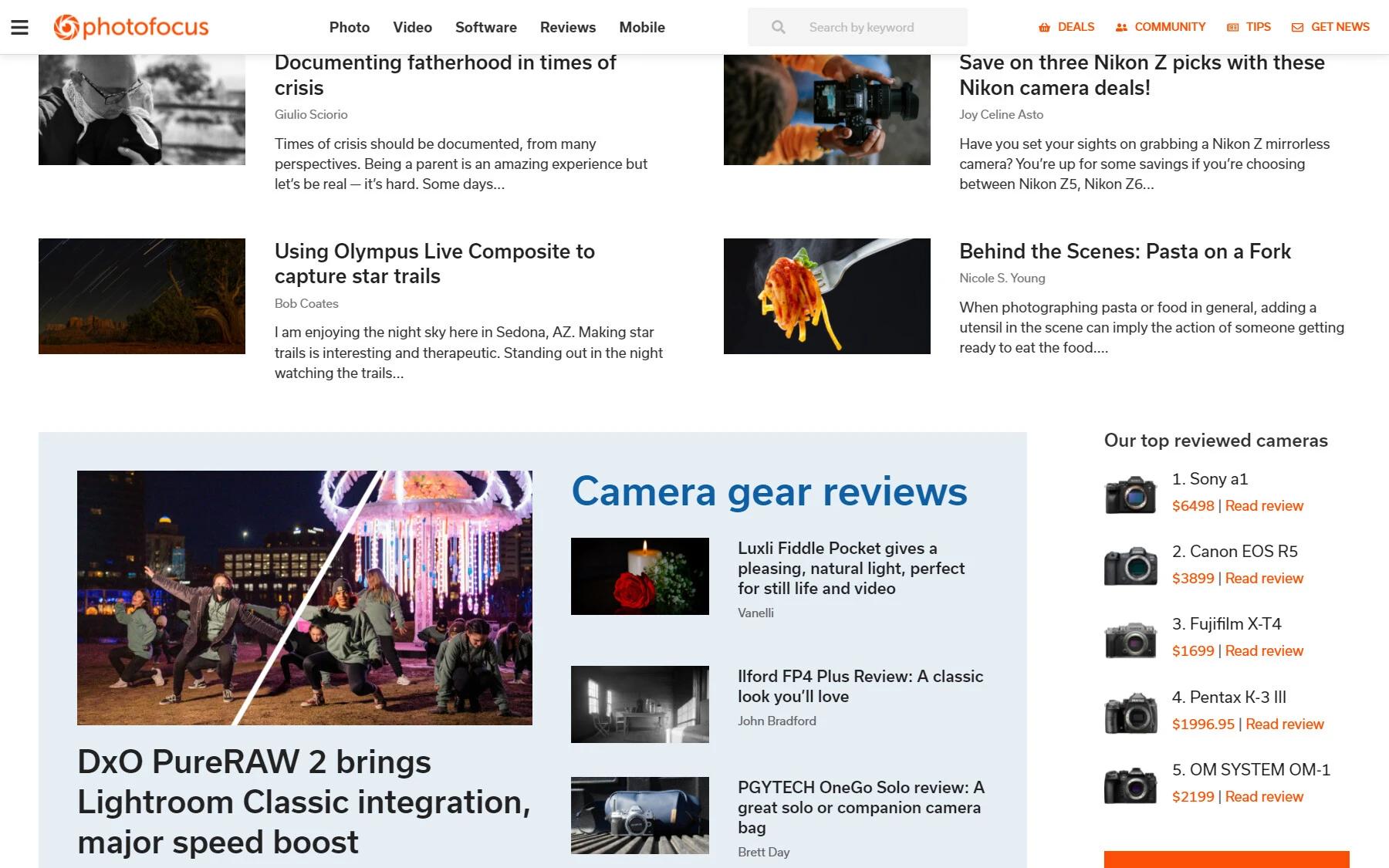 Photofocus, one of the top photography blogs, provides educational resources for aspiring and professional photographers and helps them succeed as artists. You can find helpful content on photos, videos, software, product reviews, etc., on this blog.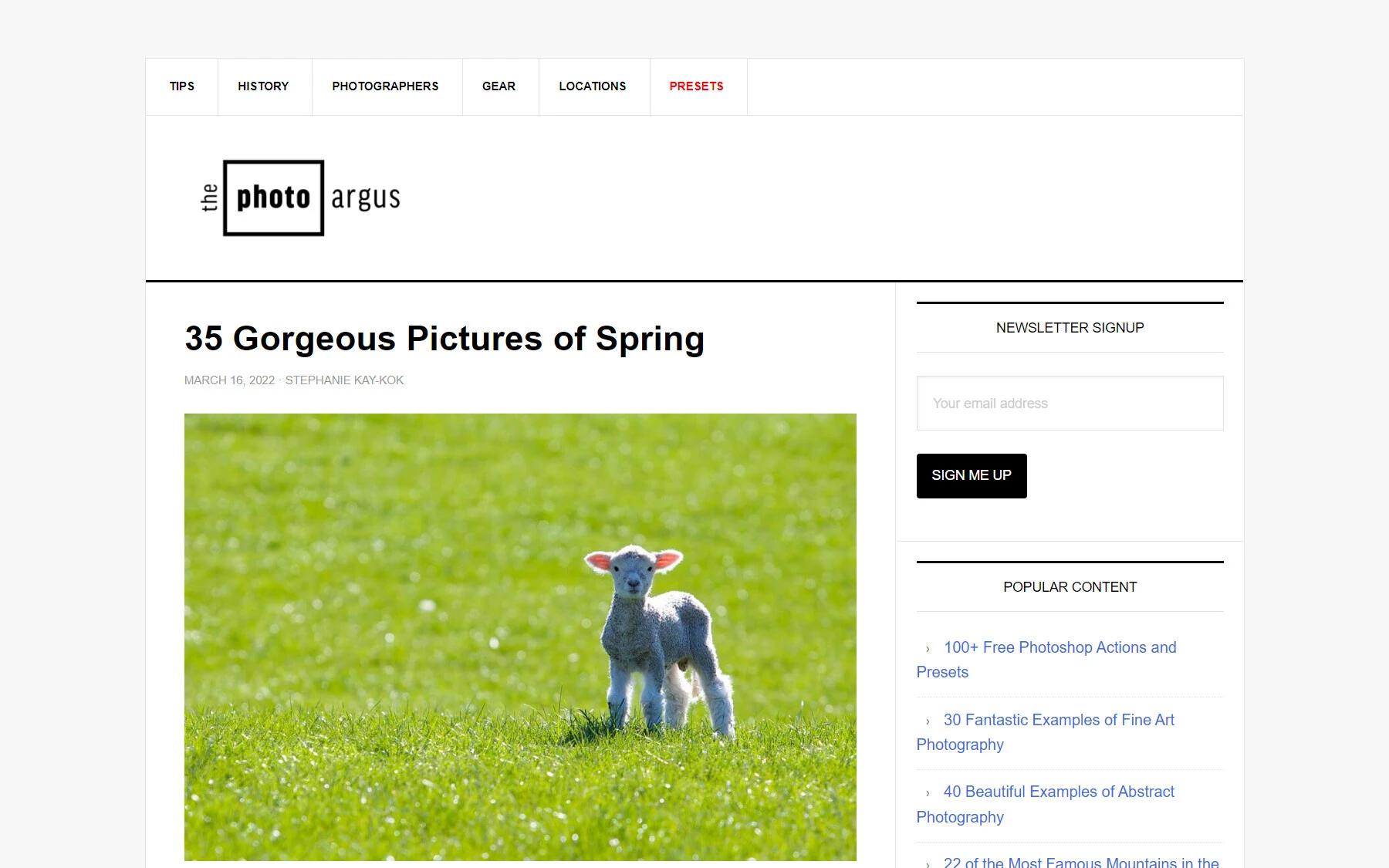 The Photo Argus will help you by providing inspirational examples, creative ideas, and valuable tips that will upgrade your skills and bring the best photographer in you. This website is a great resource for beginners as well as experienced.
Fstoppers, one of the best blogs for photographers, is an online community that will inspire and educate you to be an excellent artist. It provides informative resources on photography lighting, industry news, gear reviews, business tips, etc.
5 Best Blogs for Wedding Photographers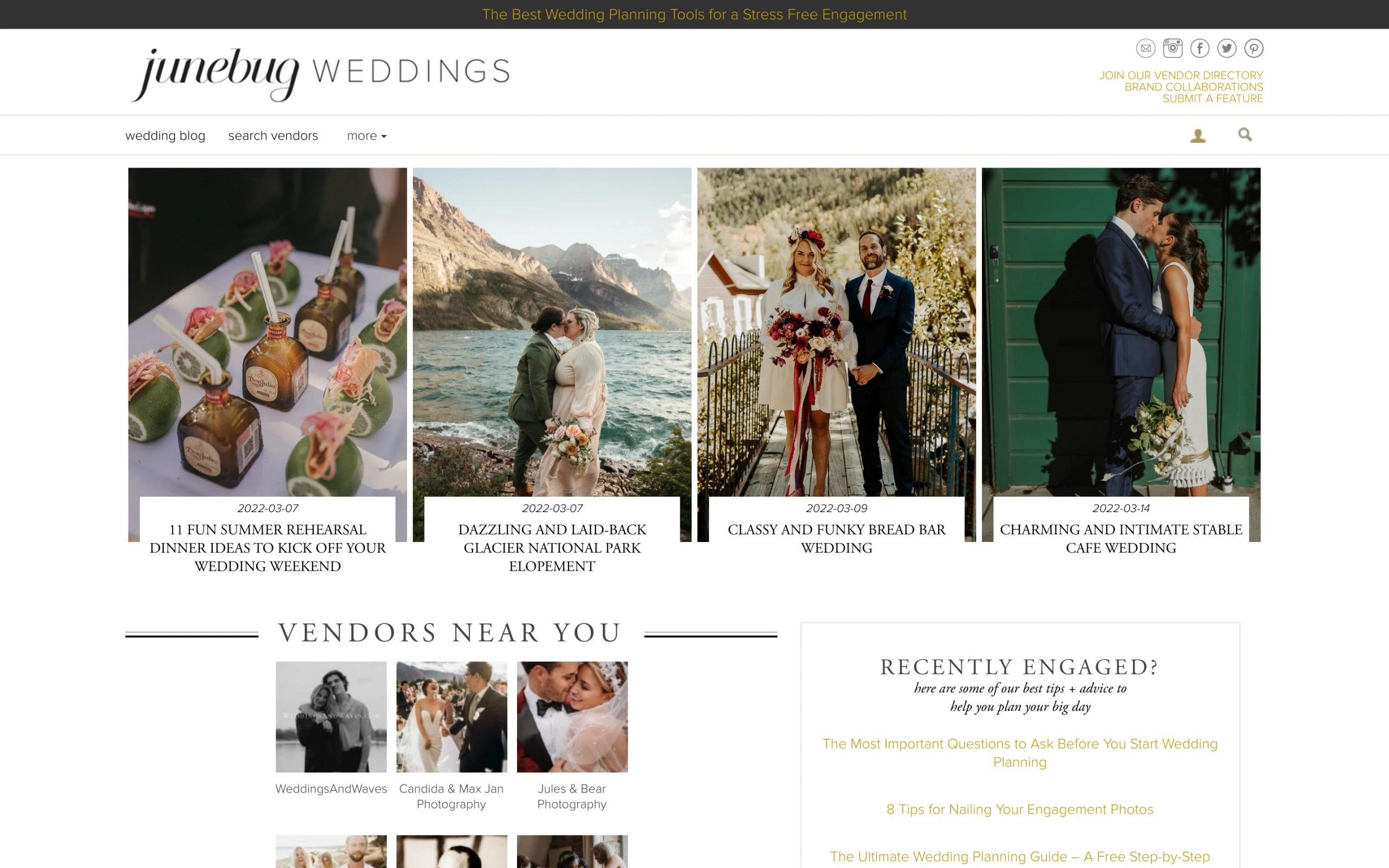 If you want to learn wedding photography, then you can't miss this fantastic website. Junebug Weddings will show you its striking images, which capture the beauty and details. You will find that each photograph vividly speaks its own story.
Why is Junebug Weddings our Favorite Photography Blog?
They have so many wedding planning resources all in one place. Whenever we're stuck on ideas, we can just browse for inspiration. Plus they have huge vendor directories if we need photographers, venues, florists, and more for any weddings we work on. Makes finding people a breeze. We enjoy checking out all the real weddings featured too. Gives us tons of style ideas and looks we can recommend to clients.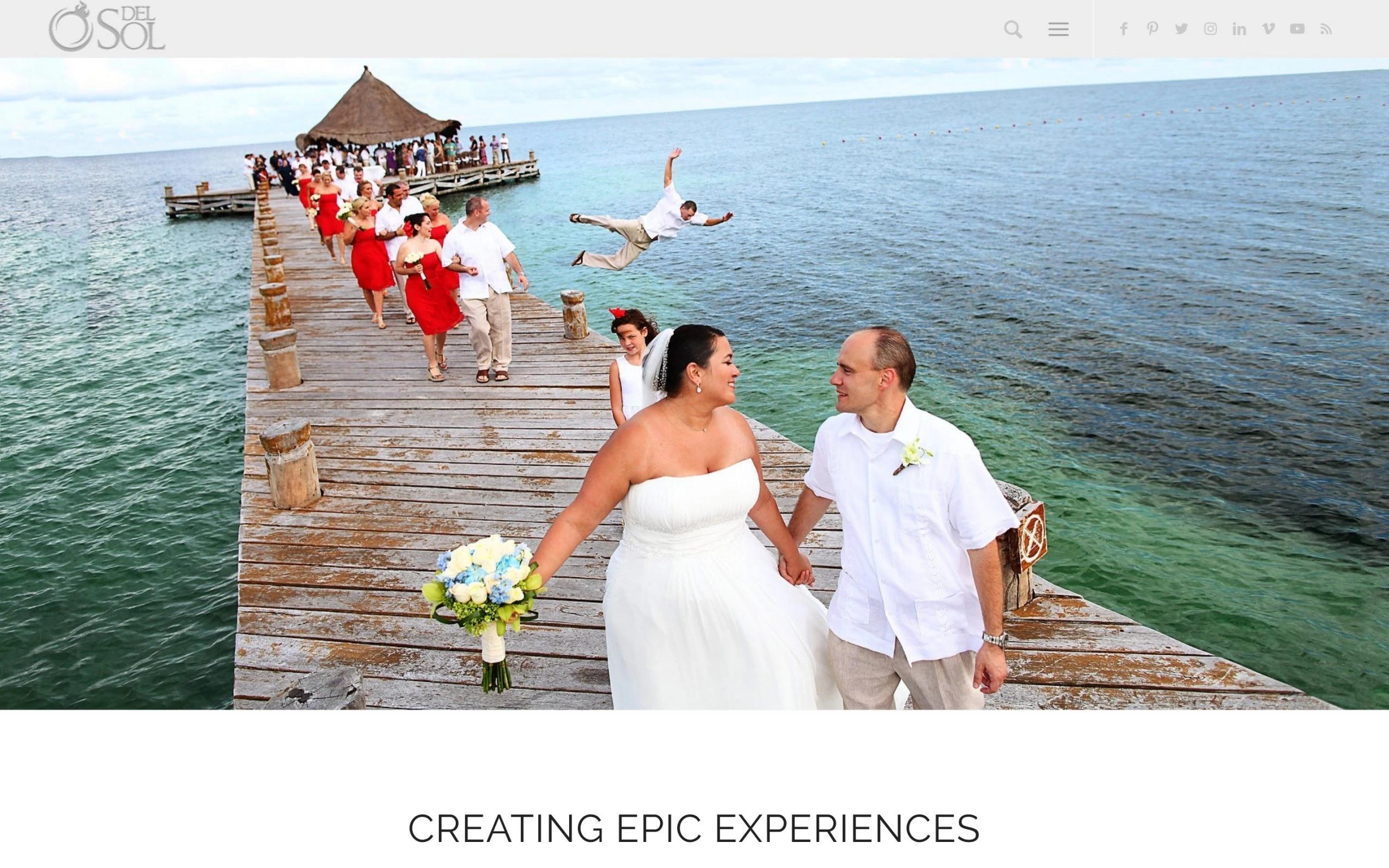 Del Sol was voted as Top 10 wedding photographer in the World by American Photo Magazine. This website contains incredible images that will give you a clear idea about how to be a top wedding photographer.
Susan Stripling, the founder of this wedding photography blog, says that her art makes her life exciting to live. Take a quick look at her website, and you will learn what miracles an unshakable passion for art can create. This is one of the photographer blogs out there.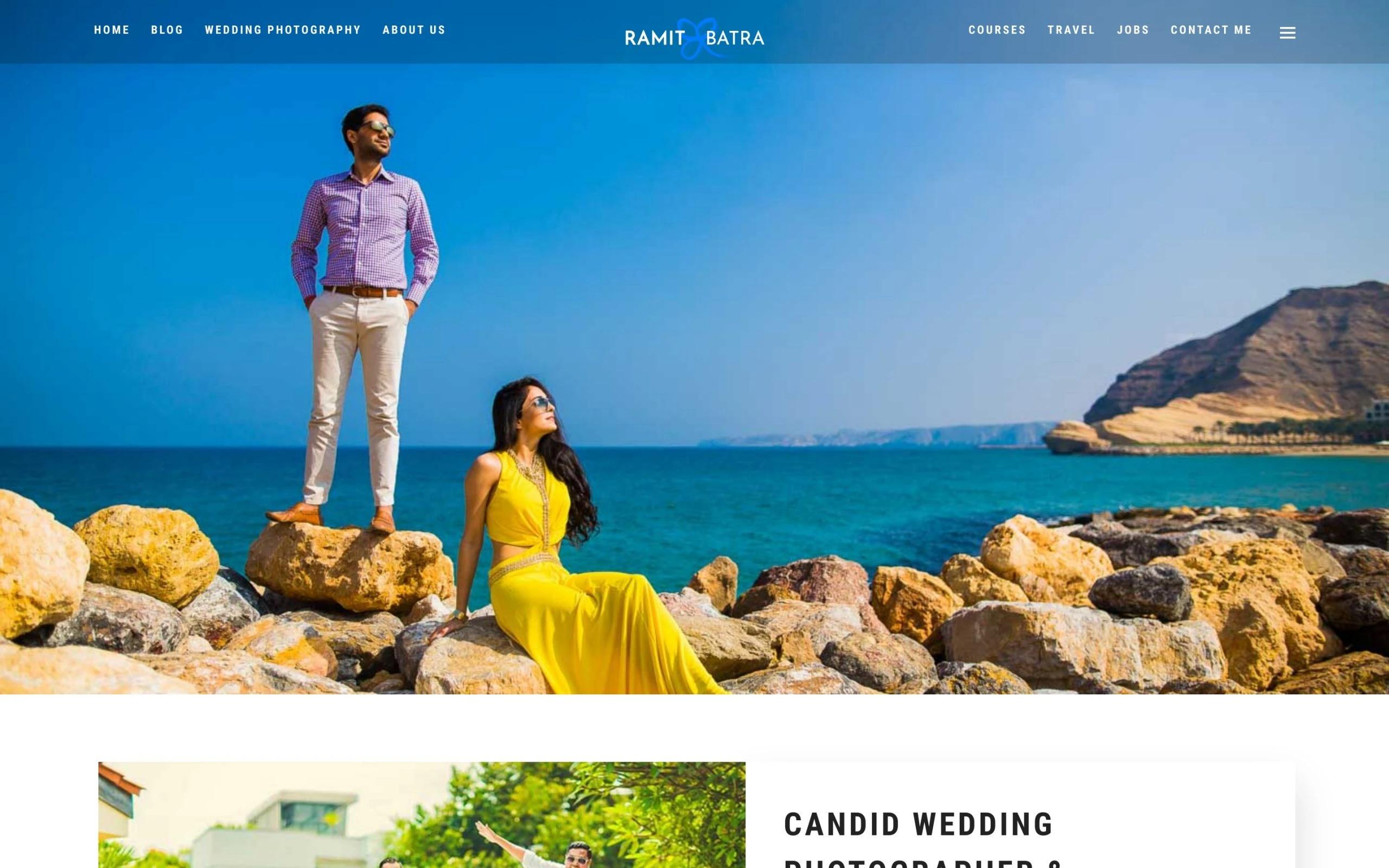 Ramit Batra quit his corporate job to follow his passion for art. He did his first wedding photography in 2009, and since then, he always strives to be the better at it. He has visited a dozen countries where he photographed several weddings.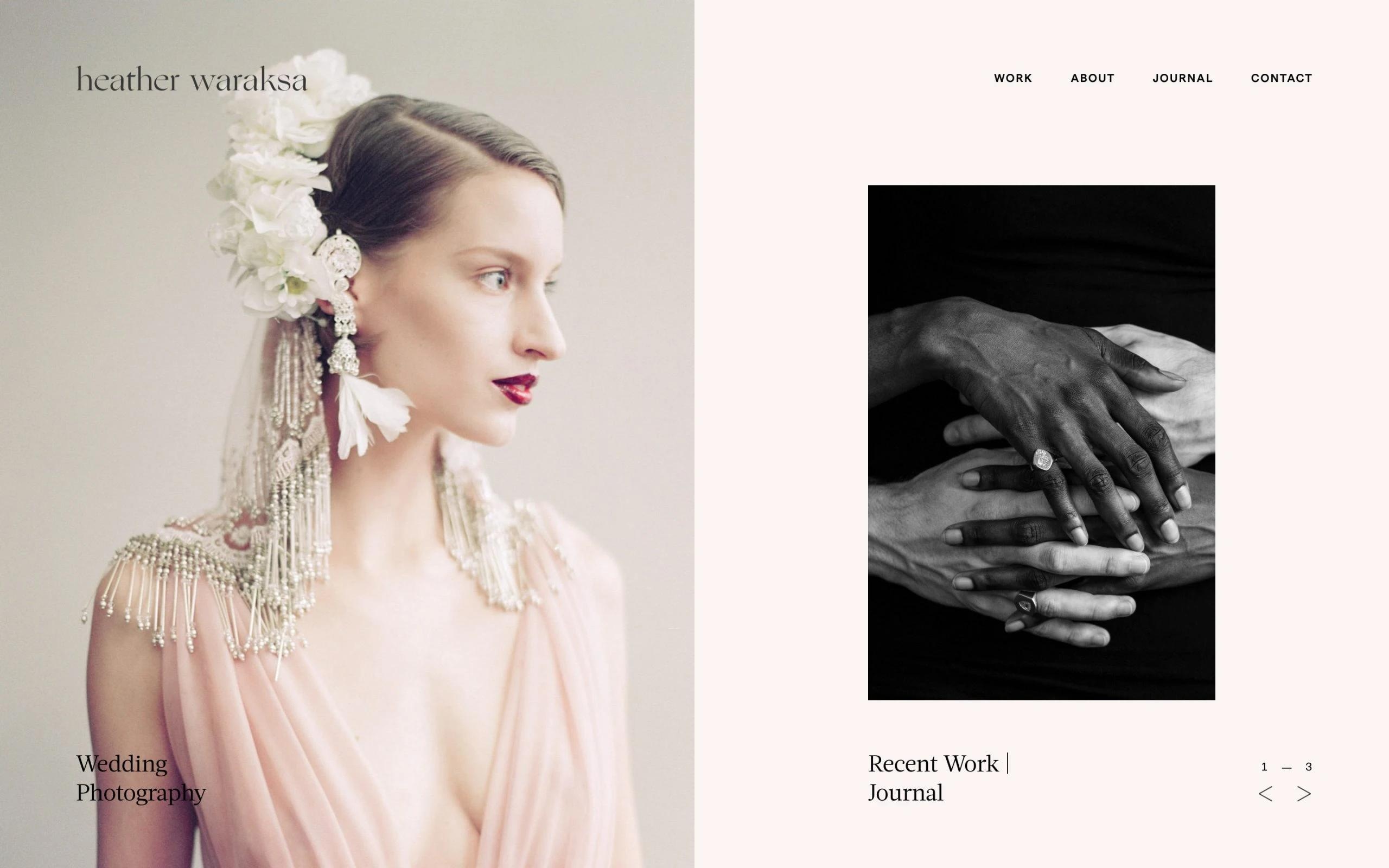 Heather Waraksa, the author of this distinguished wedding photography blog, started her photography journey in 1998 and documented her first wedding after five years. This one is among the must-follow photographer blogs to learn from her valuable experiences and wonderful photographs.
Top 5 Street Photography Blogs to Follow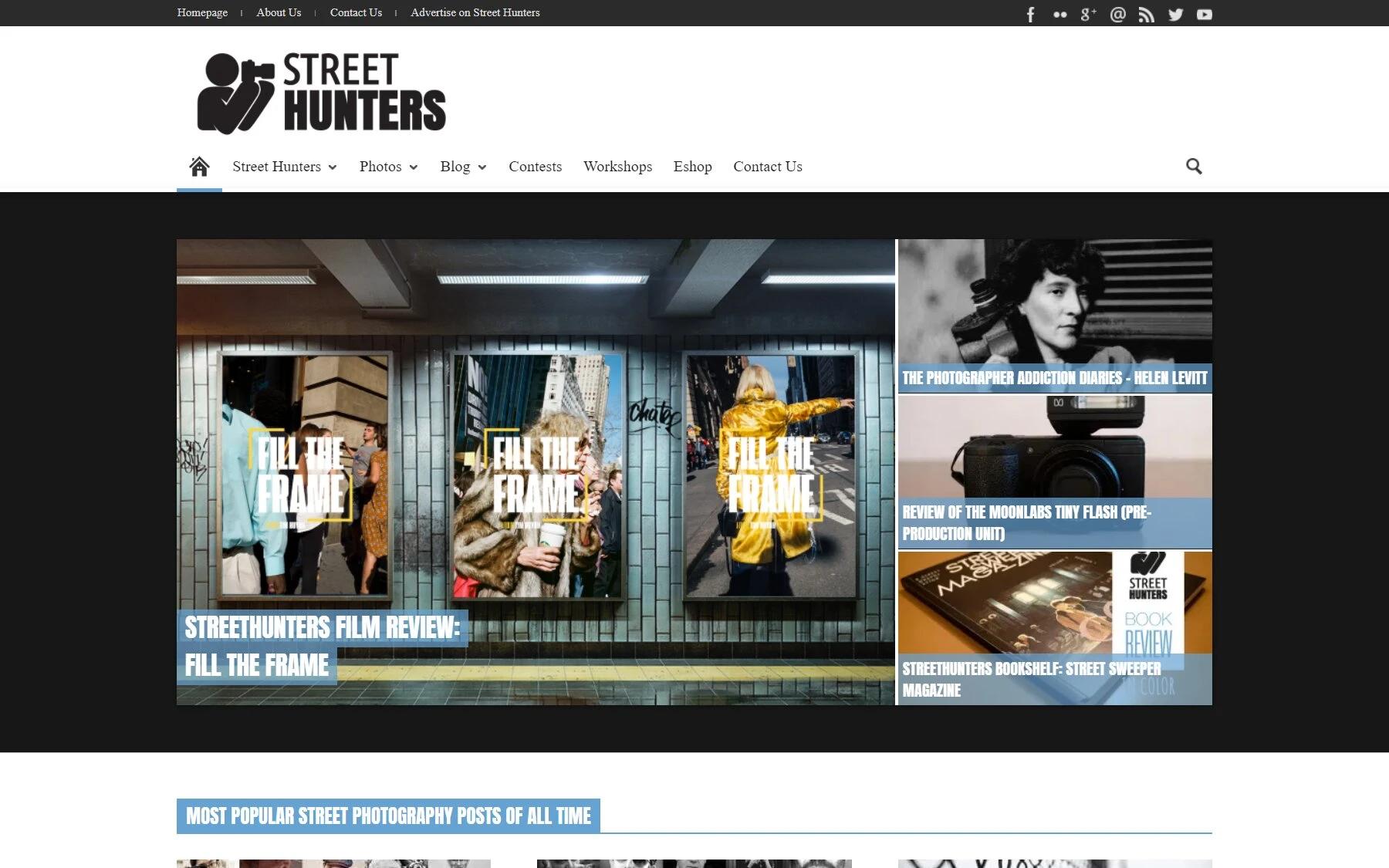 Street Hunter is run by talented photographers from different parts of the world, each of them having a different style and experience. The website can give you interesting ideas for street photography that will help you see things from another perspective.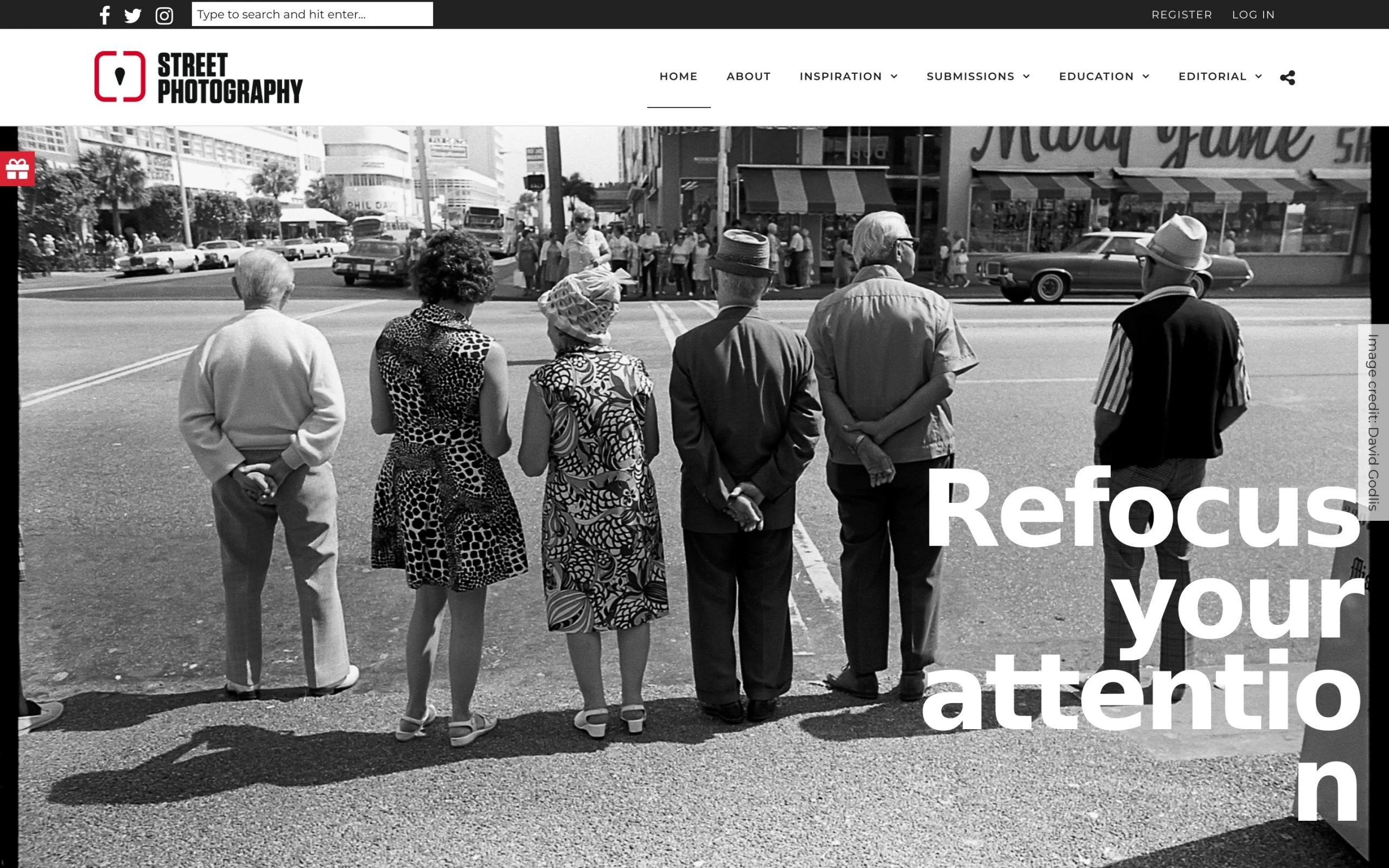 This is one of the best street photography blogs that will educate, inspire and encourage you to learn the technicalities of the trade and be the very best. The author shares his inspiring story of buying this domain name, which shows his passion for photography.
Olaf, the founder of this blog, is a passionate photographer widely known as a visual poet. You can find his creative and aesthetically pleasing images on this platform, which specifically focuses on street photography.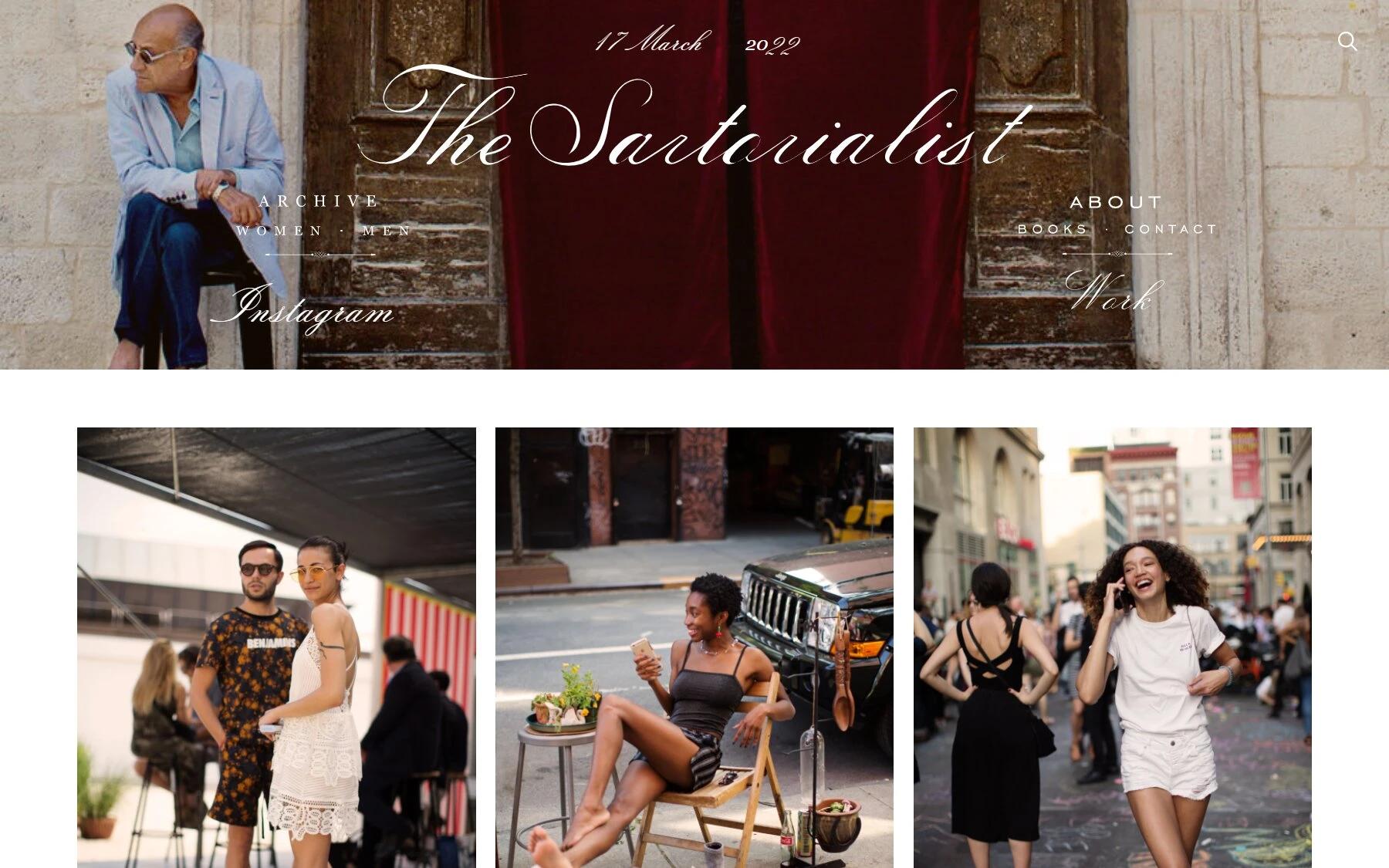 Scott Schuman founded The Sartorialist in 2005, which is an outstanding street photography blog. If you are interested in photography blogging, you must follow The Sartorialist because it will tell you a lot about how to run an artistic website.
Why is The Sartorialist our Favorite Photography Blog?
They feature really stylish street photos from all over the world showing people's cool outfits. It's entertaining to see the different fashion looks. Whenever we need outfit ideas or just want to be inspired, we check out their photos. Always notice details we never would have thought of.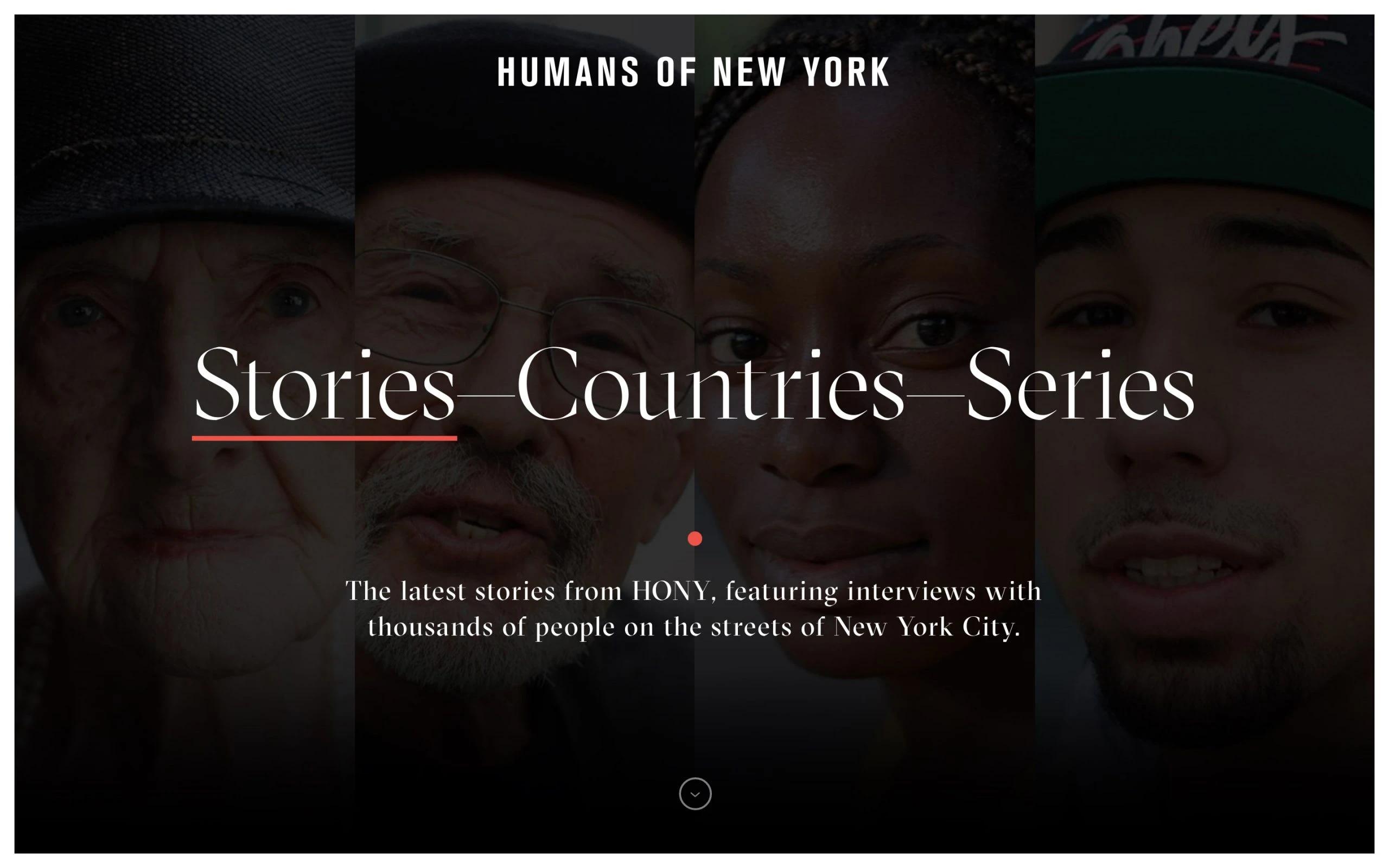 Humans of New York was started in 2010 with a mission to take 10,000 photographs of New Yorkers and make an exhaustive catalog. The website now posts stories along with photos of people and has millions of followers.
5 Best Camera Gear Blogs for Authentic Reviews
This is one of the best websites for reviews of 360 cameras. The author of this blog has been photographing since 2007, and he has great experience with many 360 cameras, which makes his reviews trustworthy and accurate.
Phillip Reeve and his team share authentic reviews of cameras, lenses, and other gears in this blog. You can trust the site because they buy every piece of equipment before reviewing it instead of accepting money or taking it free from the manufacturer.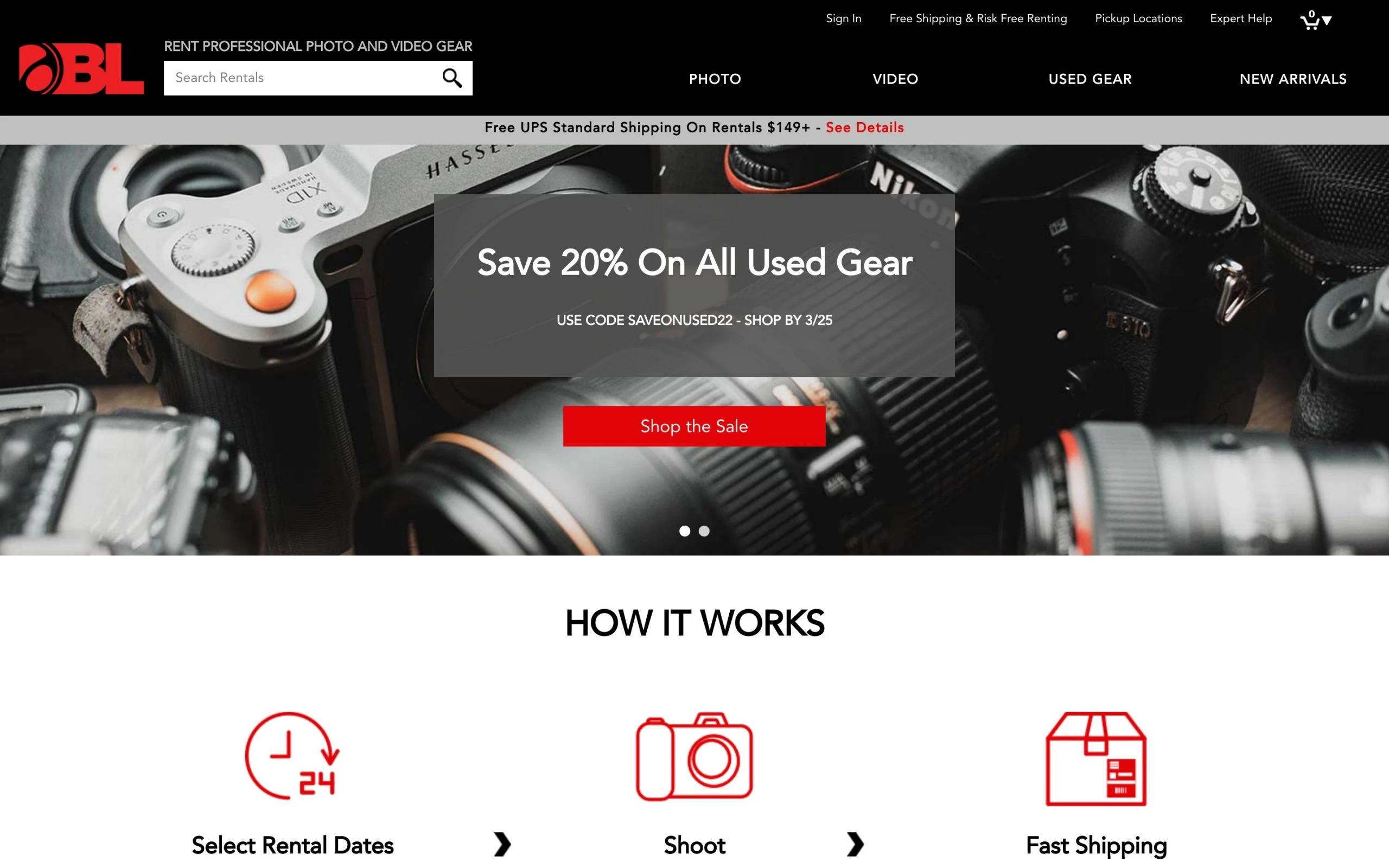 This is another best website for detailed reviews of cameras and lenses. The best thing about this website is that you can navigate dozens of topics like portrait, wedding, vlogging, landscape, macro, night, and so on. You can also navigate cameras by brands like Canon, Nikon, Sony, Panasonic, DJI, Fuji, GoPro, etc.
Brian Smith's photography blog focuses on his work as a celebrated portrait and celebrity photographer based in Miami, Florida. The blog showcases many examples from his photo shoots and projects over the past 30+ years. Some of the portfolios highlighted include his portraits of famous celebrities, athletes, and moody film noir style shots.
Starting a photography journey may not be that easy, especially when it comes to choosing a camera that would meet all your needs. Casual Photophile can make your journey smooth by providing in-depth and authentic reviews of the latest lenses and various cameras like SLR, instant, digital, mirrorless instant, etc.
Why is Casual Photophile our Favorite Photography Blog?
They cover so many different topics - from reviews of classic cameras to tips for shooting in various styles to profiles of iconic photographers. Whenever we have a question, we know they'll have an insightful article about it. The photos shared are consistently beautiful too.
Top 5 Family and Baby Photography Blogs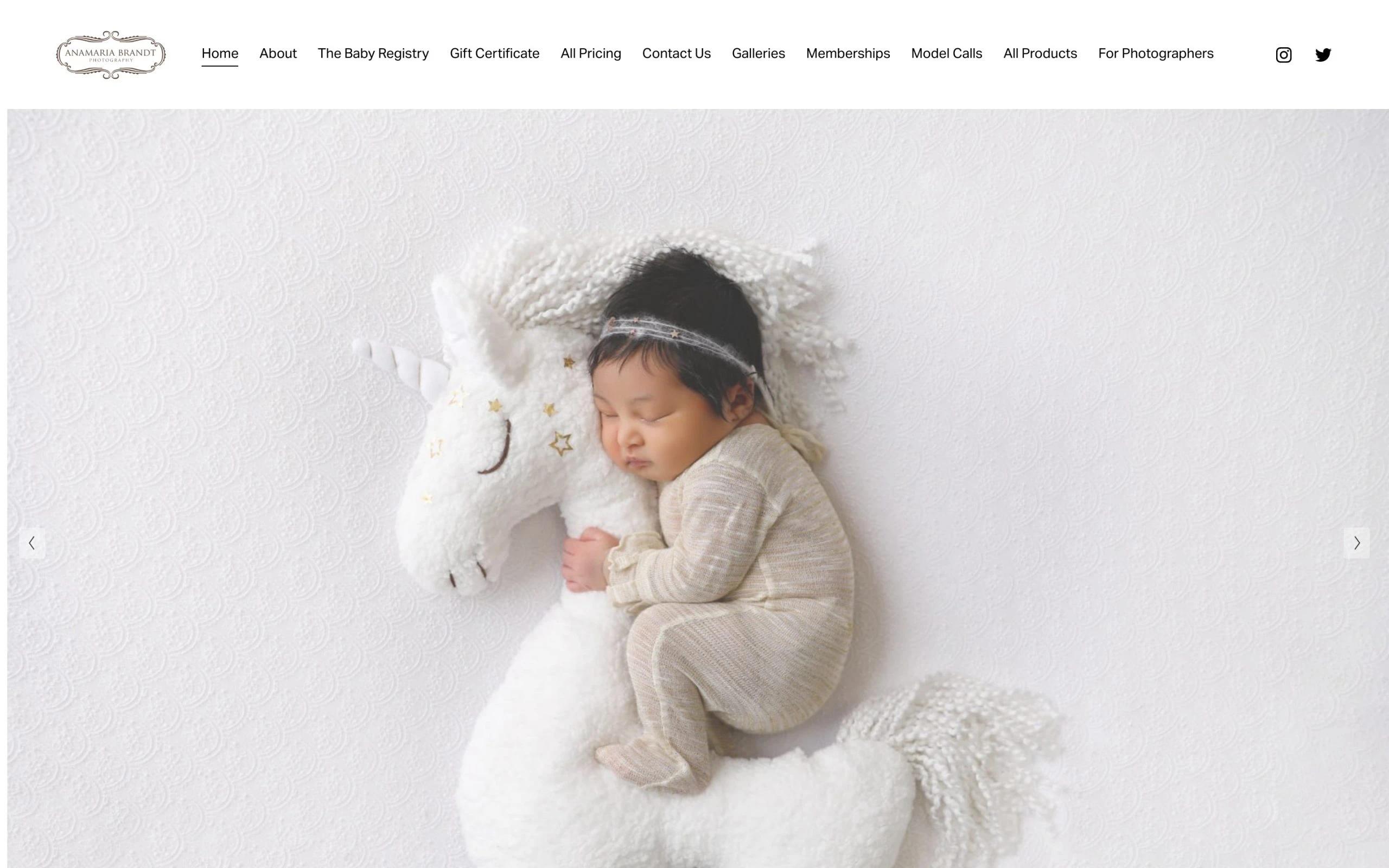 Ana Brandt is a renowned newborn photographer who has been following her passion since 1999. She has a studio where she captures most of her photographs. Her blog is a collection of timeless imagery that will give you a new perspective to look at this art.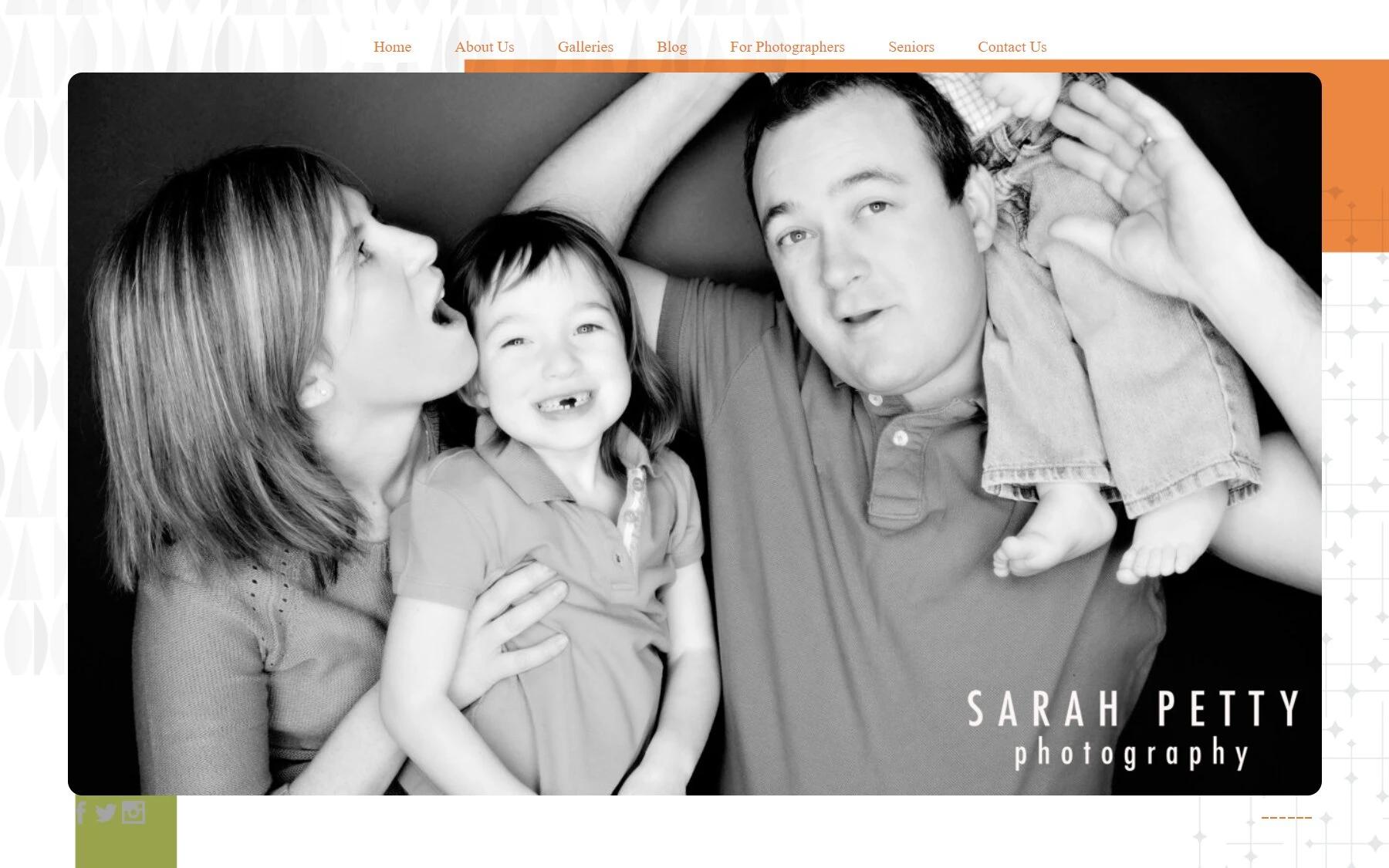 Sarah Petty is another child photographer that will mesmerize you with her child, family, and old photographs. You can find helpful information from her imagery which will certainly help you in your photography blogging journey.
Click Community is run by a community of professionals who shares their art and experiences. The website is an excellent resource for learning photography because it provides quality advice, support, and encouragement.
Why is Click Community our Favorite Photography Blog?
They have a huge collection of tutorials that cover everything from basic camera functions to advanced skills like lighting and editing. No matter what we want to learn, they have a helpful guide. There are also regular contests and challenges to keep you practicing and improving. It's motivating to see examples from other members and try new projects.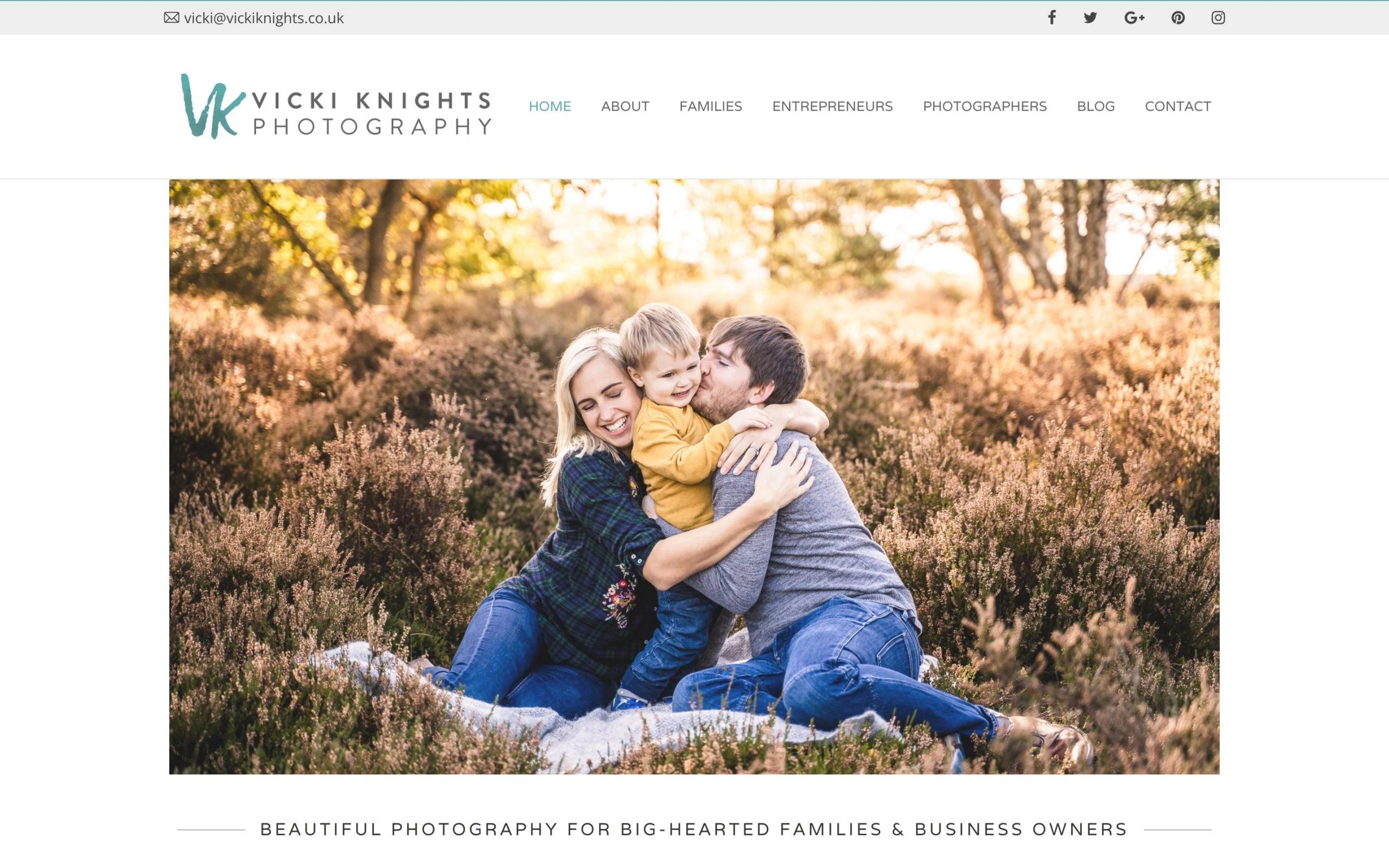 Vicki is an experienced family photographer who will tell you how you can capture authentic pictures and still make them look beautiful. She has more than 12 years of experience, and her website is the place where you can learn everything from her.
Stormy Solis takes family photography to an all-new level. Each photo on her website looks as if it is clicked in a fantasy world. She is a nature lover and prefers to use nature as her favorite background. It is one of the most outstanding family photography blogs you will visit.
5 Best Travel Photography Blogs on the Web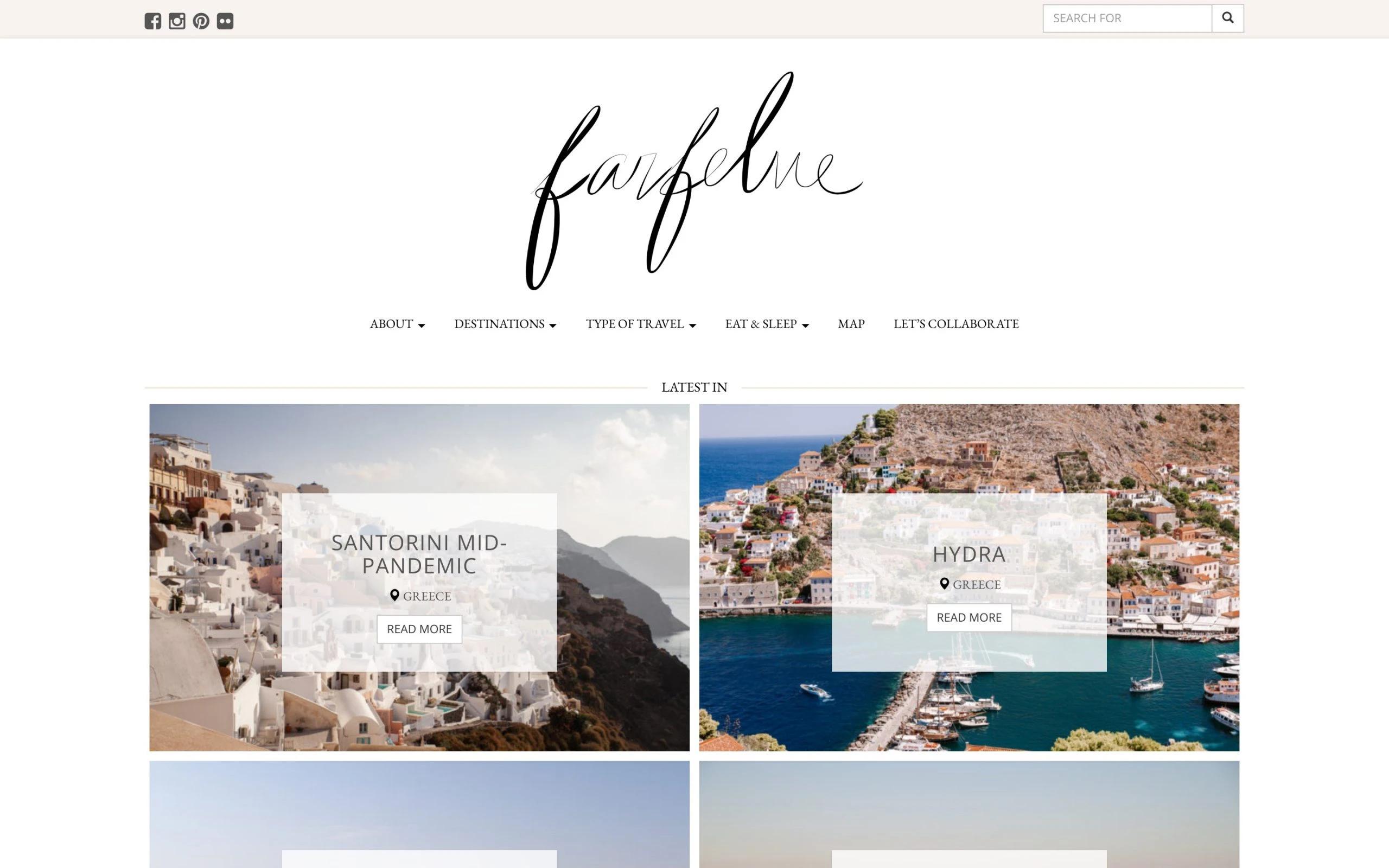 Faye discovered her passion for photography when she first picked up a camera. Since then, she has traveled around the globe and captured the adventures and beauty of the places she visits.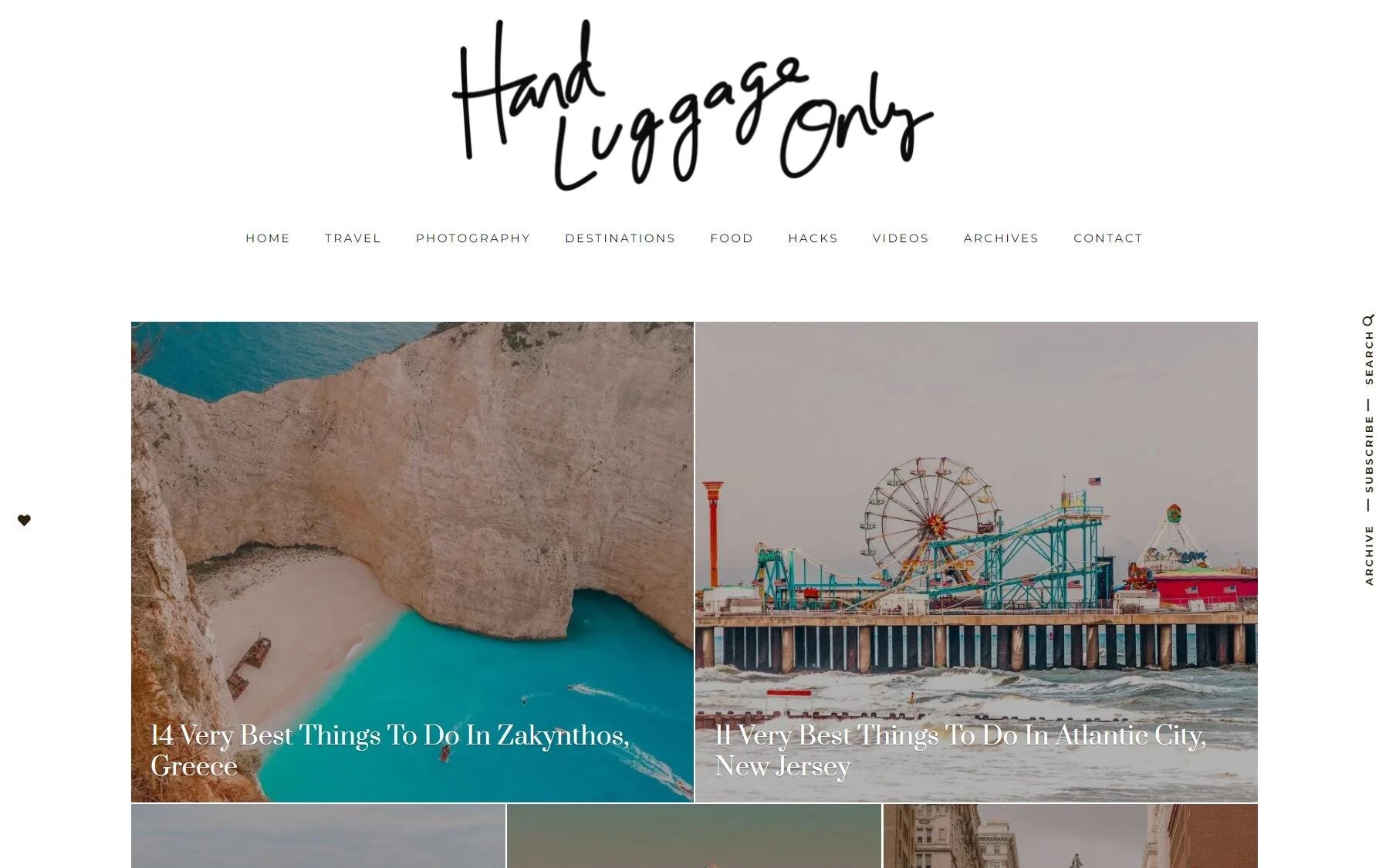 Yaya and Lloyd started Hand Luggage Only in 2014 to share quality captured images and experiences as they travel the world. If you are a travel enthusiast and want to launch your photography blog, this site will surely encourage and inspire you.
Why is Hand Luggage Only our Favorite Photography Blog?
The photos found on the site are beautiful. Browsing Hand Luggage Only gives us inspiration for future trips. We enjoy seeing their gorgeous pictures from destinations all over the world. It helps us visualize new places we want to explore. We like how they write in a fun yet still informative style about their adventures. Their travel diaries and stories read like we're experiencing the trips right along with them.
Meandering Wild will show you simple yet stunning images of adventure and places around the world. The website can also help you plan trips to unique locations around the world and make unforgettable memories.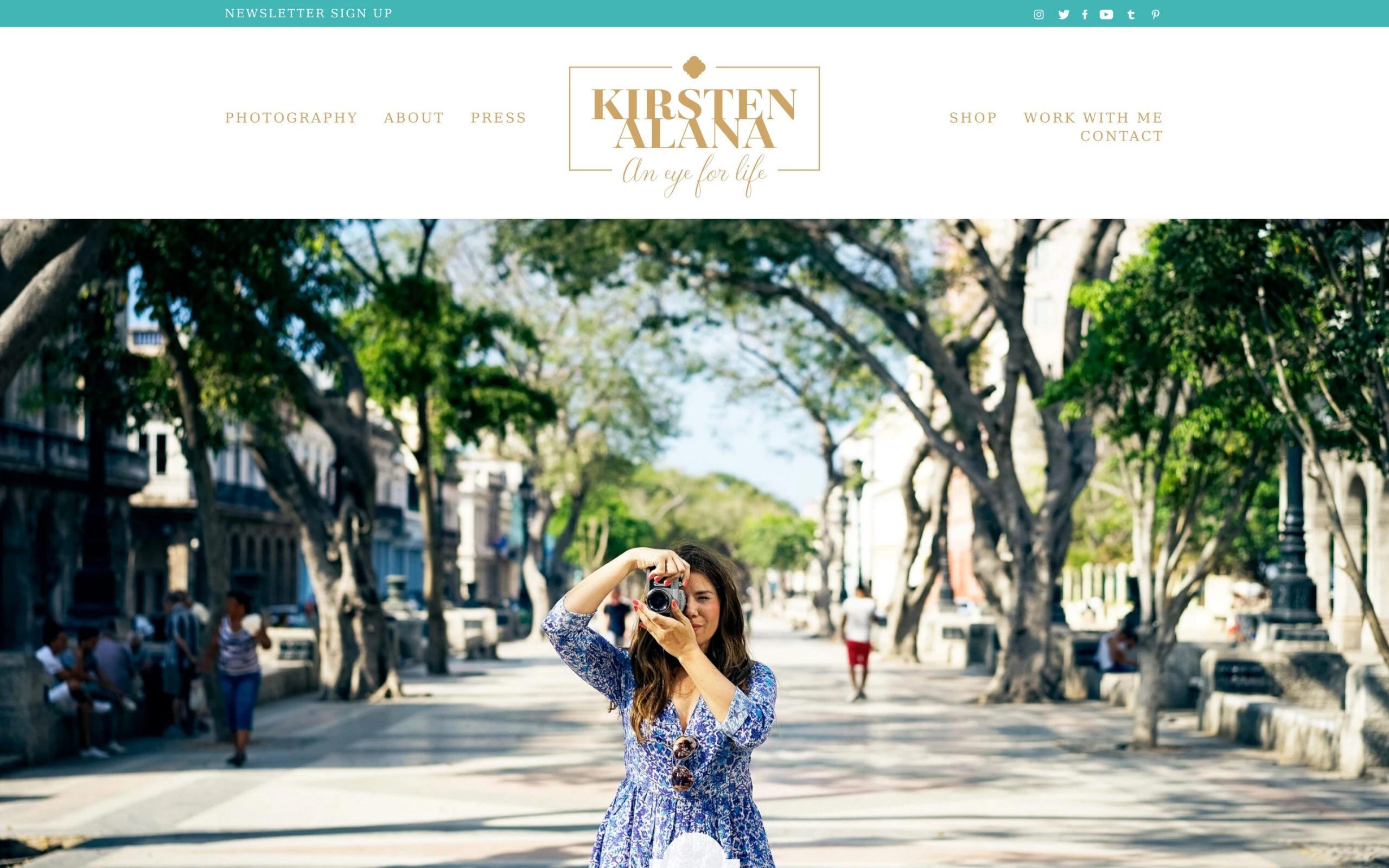 Kirsten Alana is an excellent travel photographer who will tell you how to take photographs that inspire the audience to act. You will find fantastic landscape images in this photographers blog that can help you learn travel photography from scratch.
Nomadasaurus started in 2013, is one of the biggest adventure travel photography blogs in Australia. The website features articles and photographs on adventure travel, travel guides, sustainable tourism, creative travel lifestyle, etc.
5 Inspiring Blogs to Learn Food Photography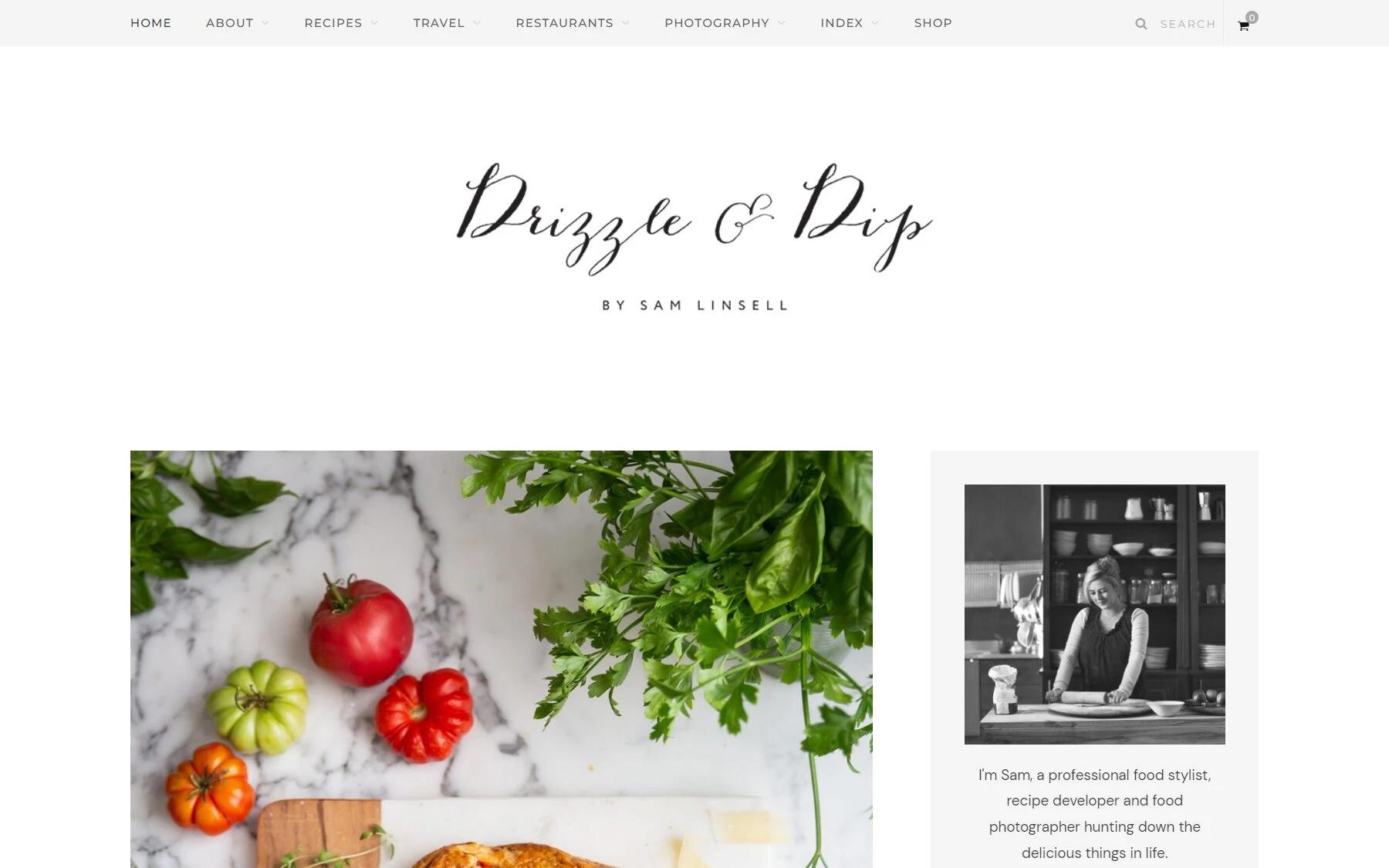 Sam Linsell, the founder of Drizzle and Dip, quit her corporate job after discovering her passion for cooking and photography. She is a food stylist, photographer, and recipe developer who will teach you how you can create magic with your camera. This is one of the food photography blogs you need to follow to improve your skills.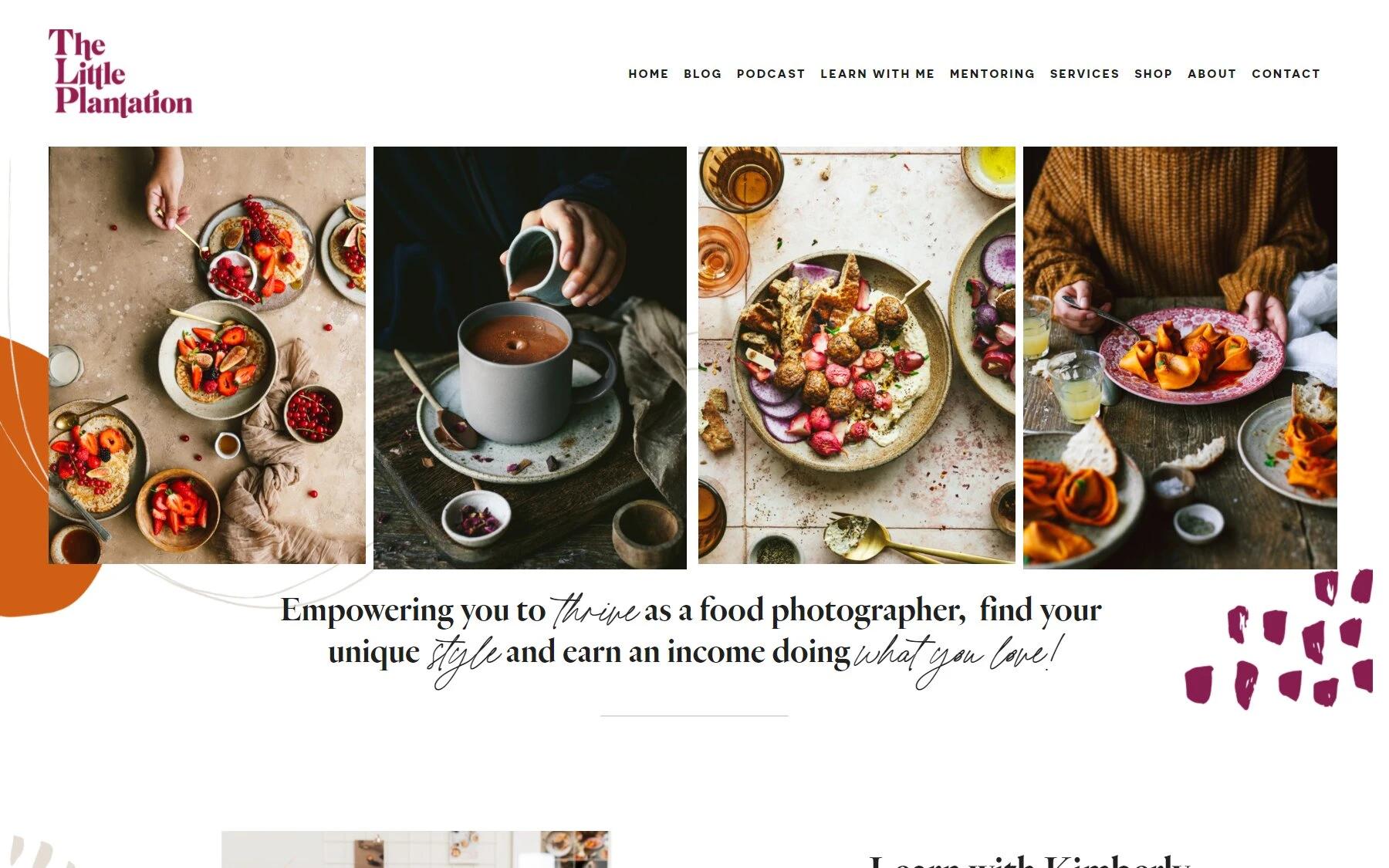 The Little Plantation is run by Kimberly Espinel, who is a food photographer and stylist. Whether you are new to food blogging or an experienced one, the blog has in-depth resources that will assist you in achieving your photography goal.
Eva Kosmas Flores found her love for cooking when she lost her job. She started this blog because she truly loved this art, and today it is visited by millions throughout the world. Her blog will not only teach you food photography but the importance of having a passion in life.
Why is Adventures in Cooking our Favorite Photography Blog?
This website is among the food photography blogs you need to follow. We love browsing the beautiful photos that accompany each recipe. The pictures of finished dishes always look delicious and very professionally photographed. Seeing the mouthwatering images alone makes us want to cook the recipes.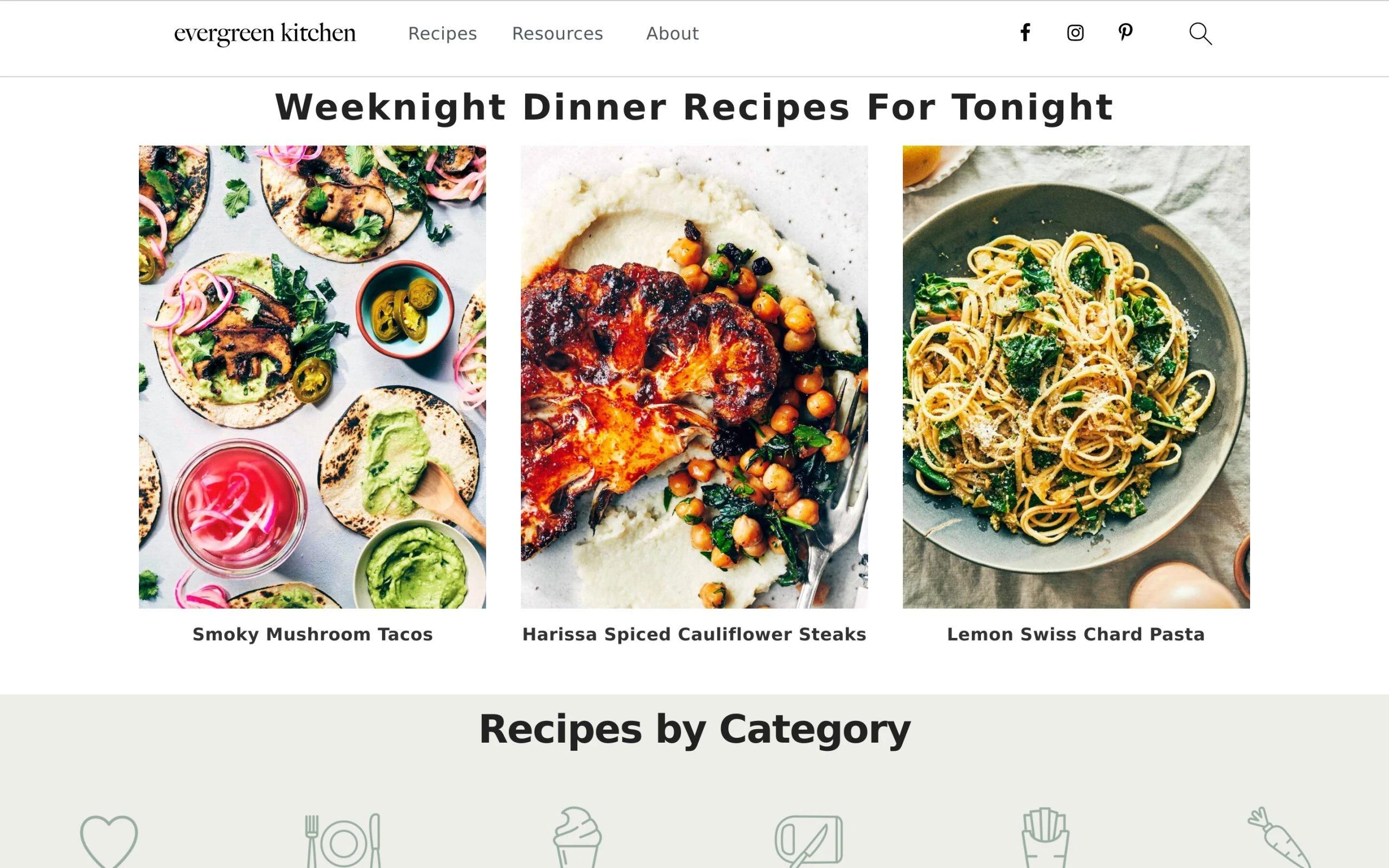 Evergreen kitchen features articles on veg food recommendations, meal plans, guides to seasonal eating, and everyday recipes that will tell you a lot more about food. If you are interested in food photography, you must take a look at this beautiful site.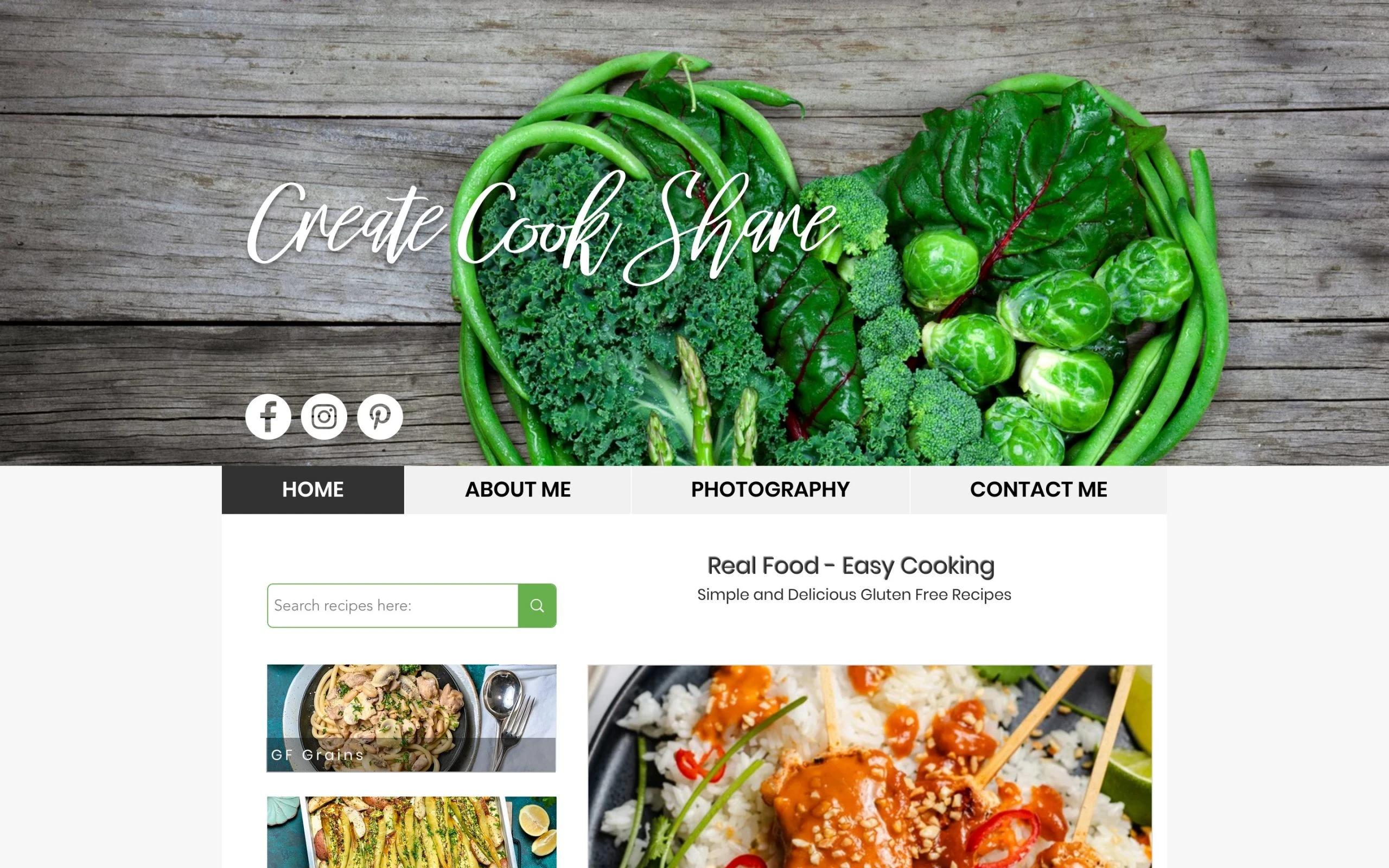 One of the best recipe and food photography blogs, Create Cook Share, will give you beneficial ideas for your blog. The website has a simple yet attractive design and splendid images of delicious food with their recipes. So, if you were looking for food photography blogs to get inspiration, this is the right place.
5 Best Blogs for Aerial Photographers
Aerial Innovations is a company that provides aerial photography, videography, and drone service. You can find insightful articles on topics like the benefits of real estate drone photography or planning a professional drone photo shoot that will help you understand the technicalities of the trade.
Skylark Aerial photography is an established business based in South Cumbria that deals with efficient drones. You can find insightful articles that can give you creative ideas for kickstarting your aerial photography blog.
Dronestagram is one of the oldest aerial photography blogs that contain more than a hundred thousand incredible photos and videos. The website also shares tips and tricks of drone photography for aspiring artists.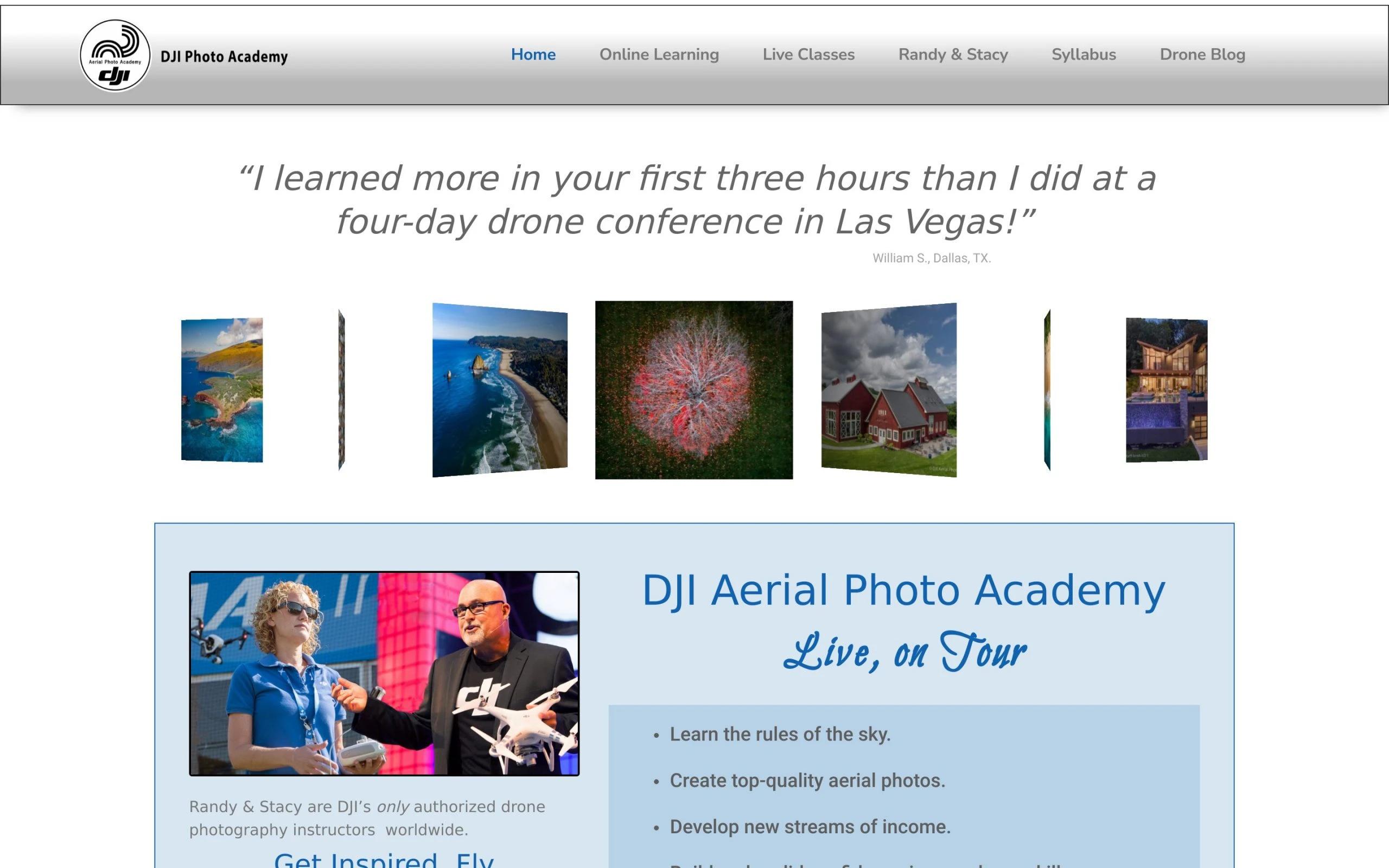 Randy Jay Braun and Stacy Garlington, authors of this exquisite website, are professional drone photographers who provide live workshops to teach their art. You can find in-depth articles covering topics like developing your niche and editing your first drone video.
If you are a travel enthusiast and want to start your aerial photography blog, you can't miss this superb photographers blog. Andy Mumford is a professional landscape photographer who shares his valuable experiences of art and equipment.
Why is Andy Mumford our Favorite Photography Blog?
The landscape photos Andy shares from all over the world are simply stunning. Browsing through his galleries provides both travel and photography inspiration. Seeing his beautiful shots fuels our own wanderlust and artistic ambitions.
5 Best Architecture Photography Blogs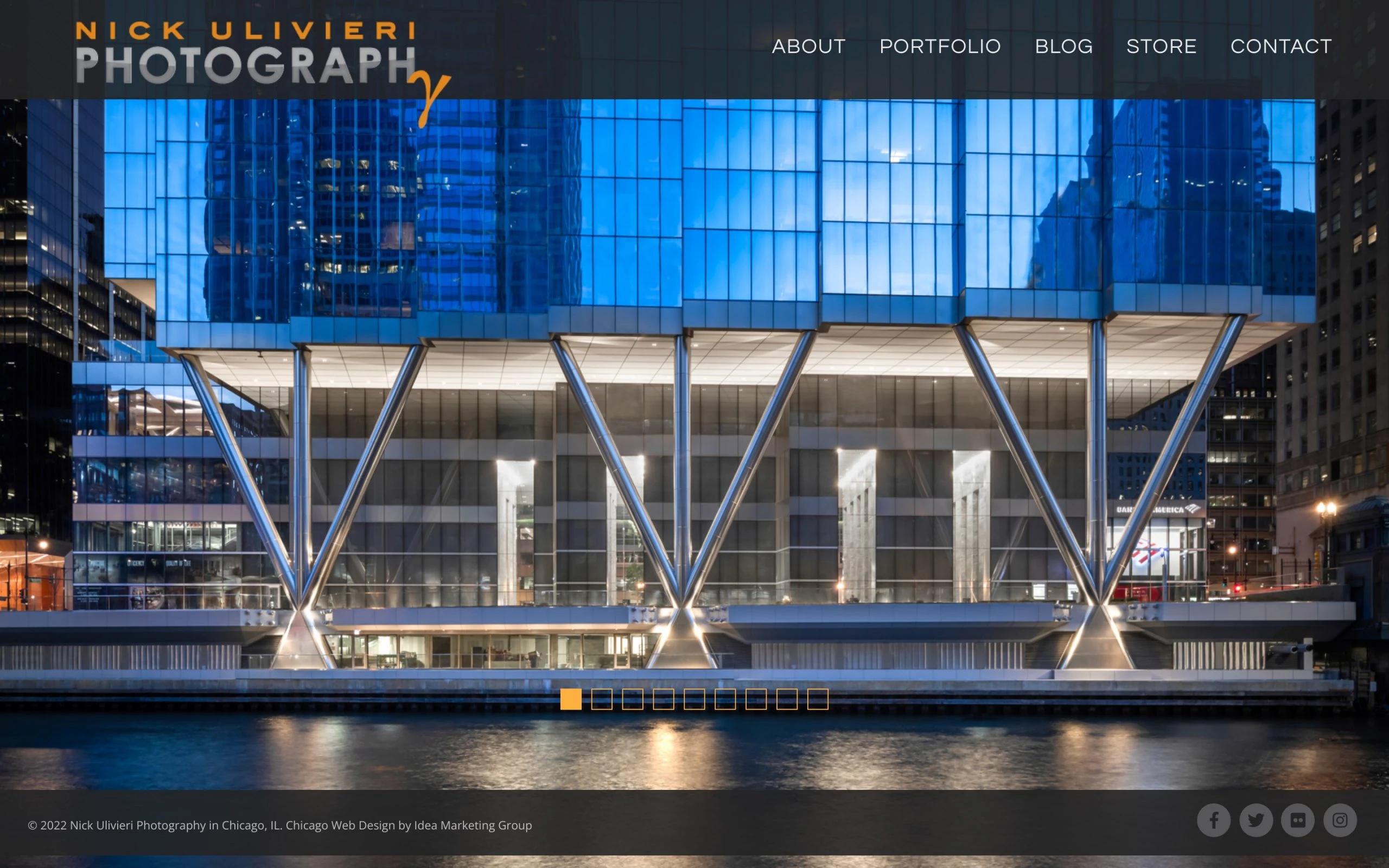 Nick Ulivieri started this blog for photographers in 2010 to create a new career, and today his site is a successful architecture photography blog. He shares his experience and captivating photos that capture the engineering marvel.
2. 🏅 Our Favorite - Ignant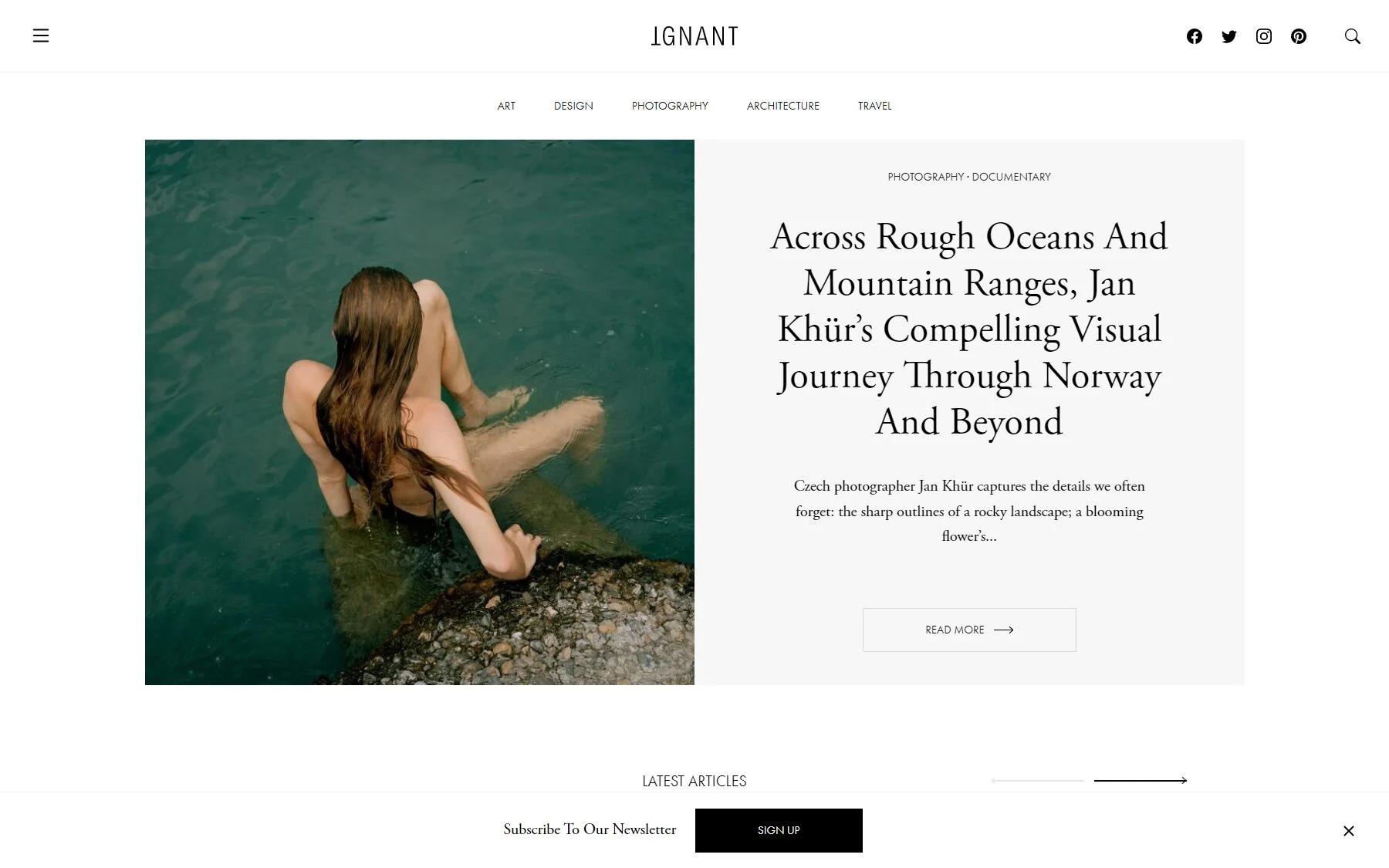 If you are looking for inspiration and ideas for a real estate blog for photographers, you can take a look at Ignant. This is an award-winning web magazine that focuses on photography, architecture, art, and design.
Why is Ignant our Favorite Photography Blog?
This is our favorite blog for photography because IGNANT also has many interesting articles that teach us about photography, different artists and creative people, and new styles and techniques. The articles help us learn about things like art movements, new trends in design, and how photographs are taken in unique ways. We always feel like we learn something new when we read the stories on IGNANT.
Joas Souza is an experienced architectural and aerial photographer who shares his experience and knowledge through this photographer blog. The attractive design and the incredible photographs make his website stand out from the crowd.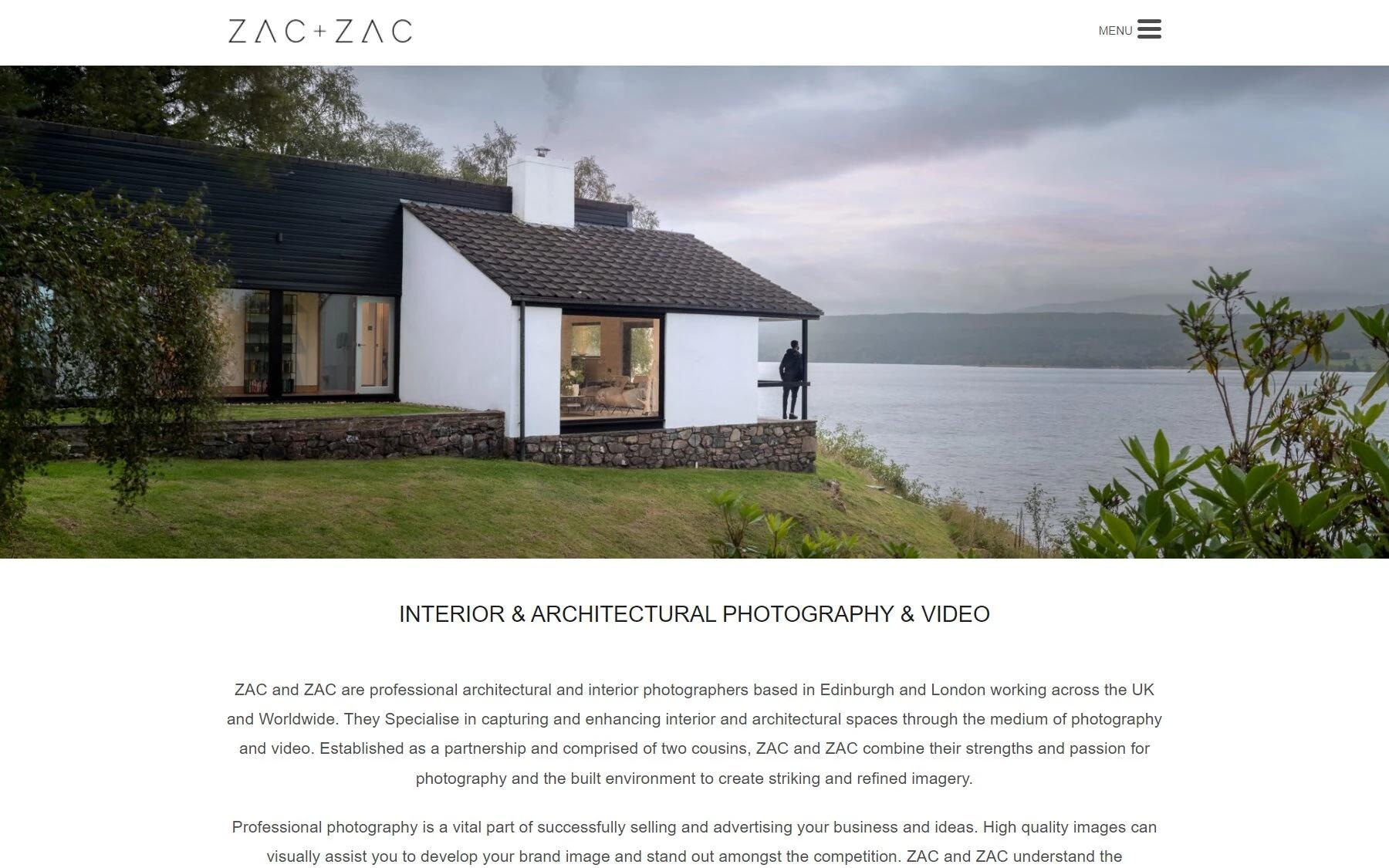 Aaron and Ryan, founders of Zac and Zac, are professional interior and architectural photographers. They share helpful resources on this site that will help you improve your skills and start your photography website.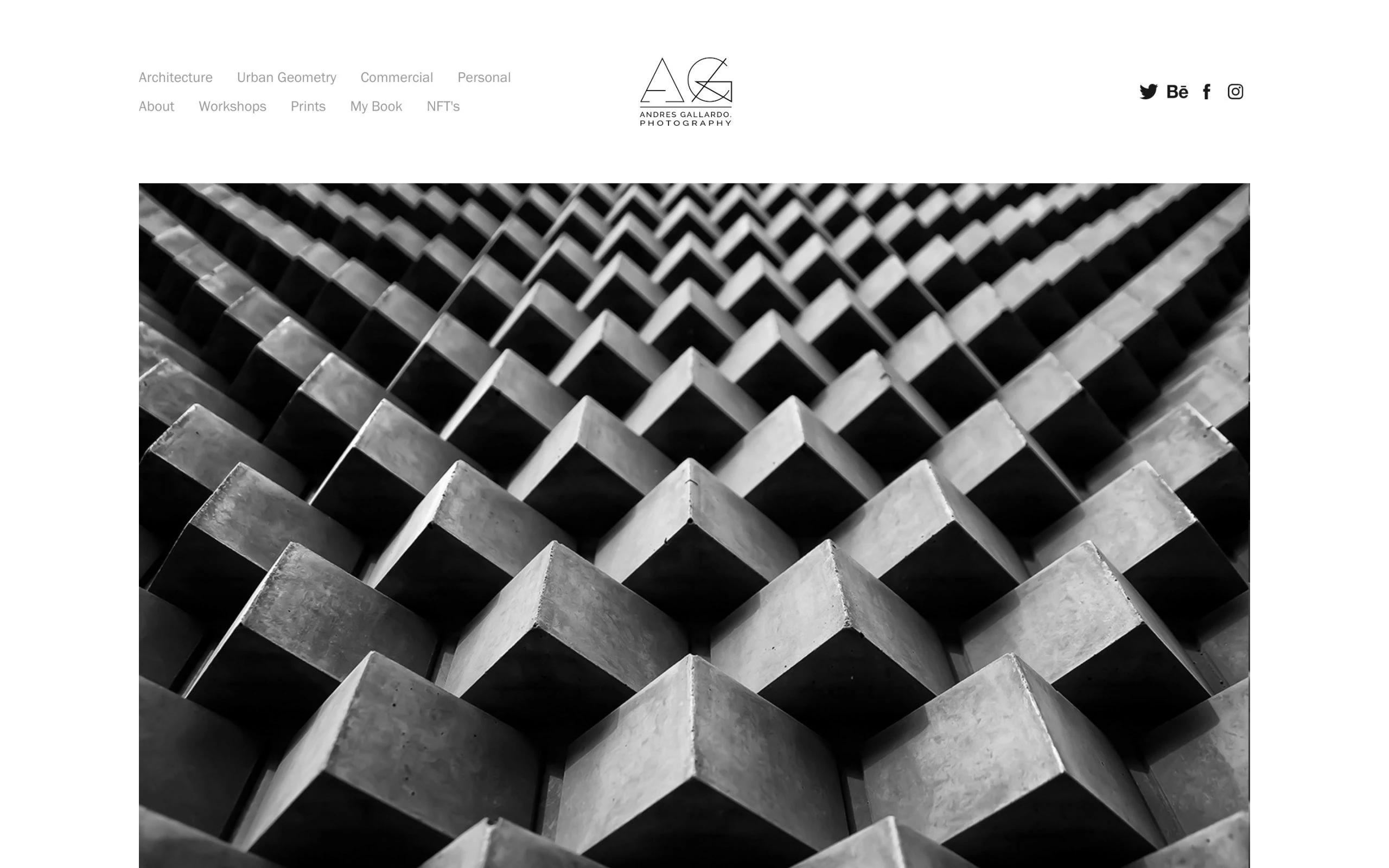 If you think you need to achieve a degree in photography to succeed in this career, Andres Gallardo will make you believe that you don't. He is a self-taught photographer, and today, he is one of the best architectural photographers.
5 Best Blogs to Learn Product Photography
Three Danish entrepreneurs created Pixelz when they constantly faced problems in post-production processing. You can find helpful resources, including case studies, blogs, and webinars that will teach you the best product photography and editing practices.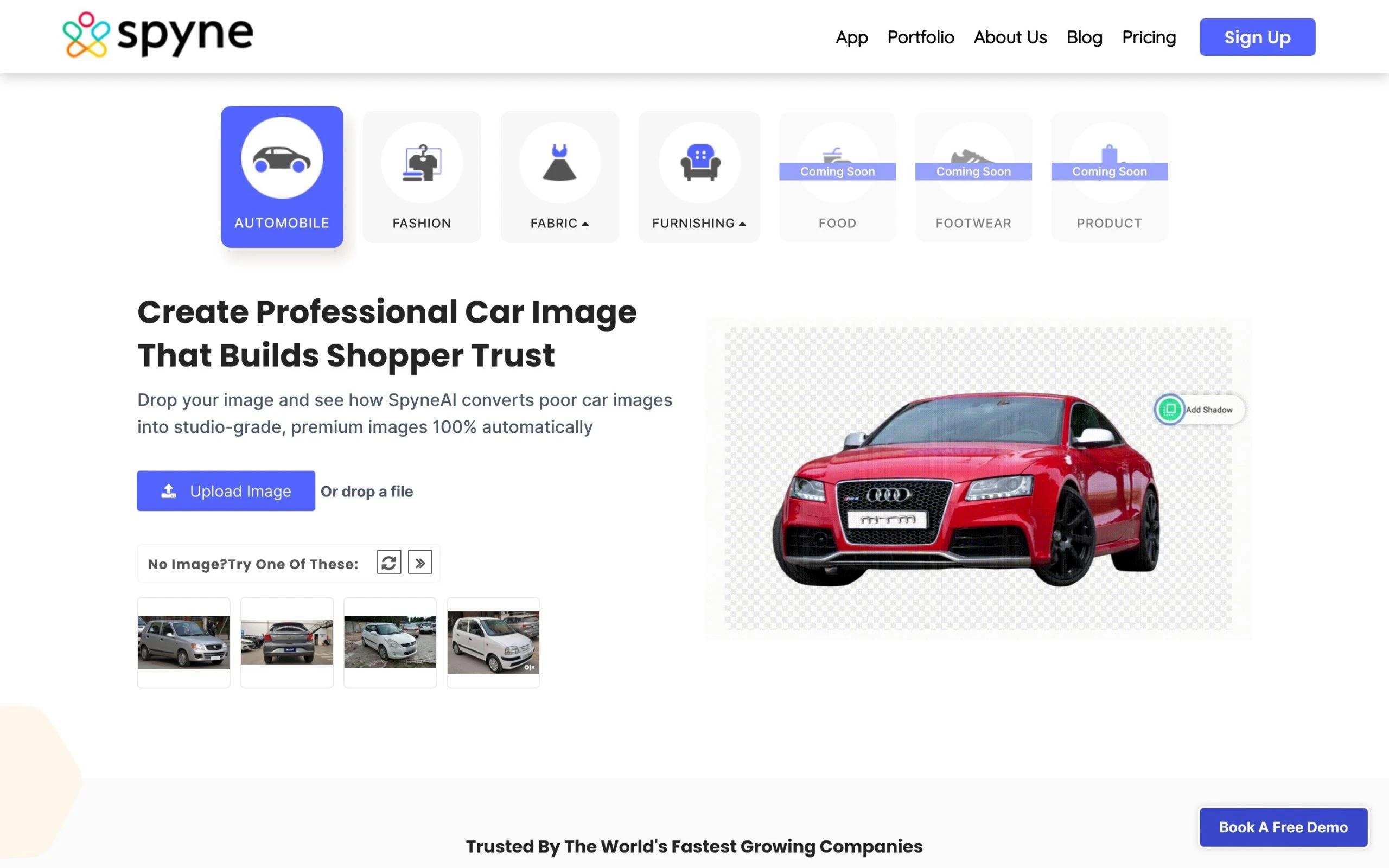 Spyne is run by a team of vibrant and energetic professionals who strive to empower and encourage photographers to grow in their careers constantly. The articles cover various topics like boosting conversion rates using images, shooting and editing food photos, adding custom backgrounds to car images, etc.
3. 🏅 Our Favorite - Pixc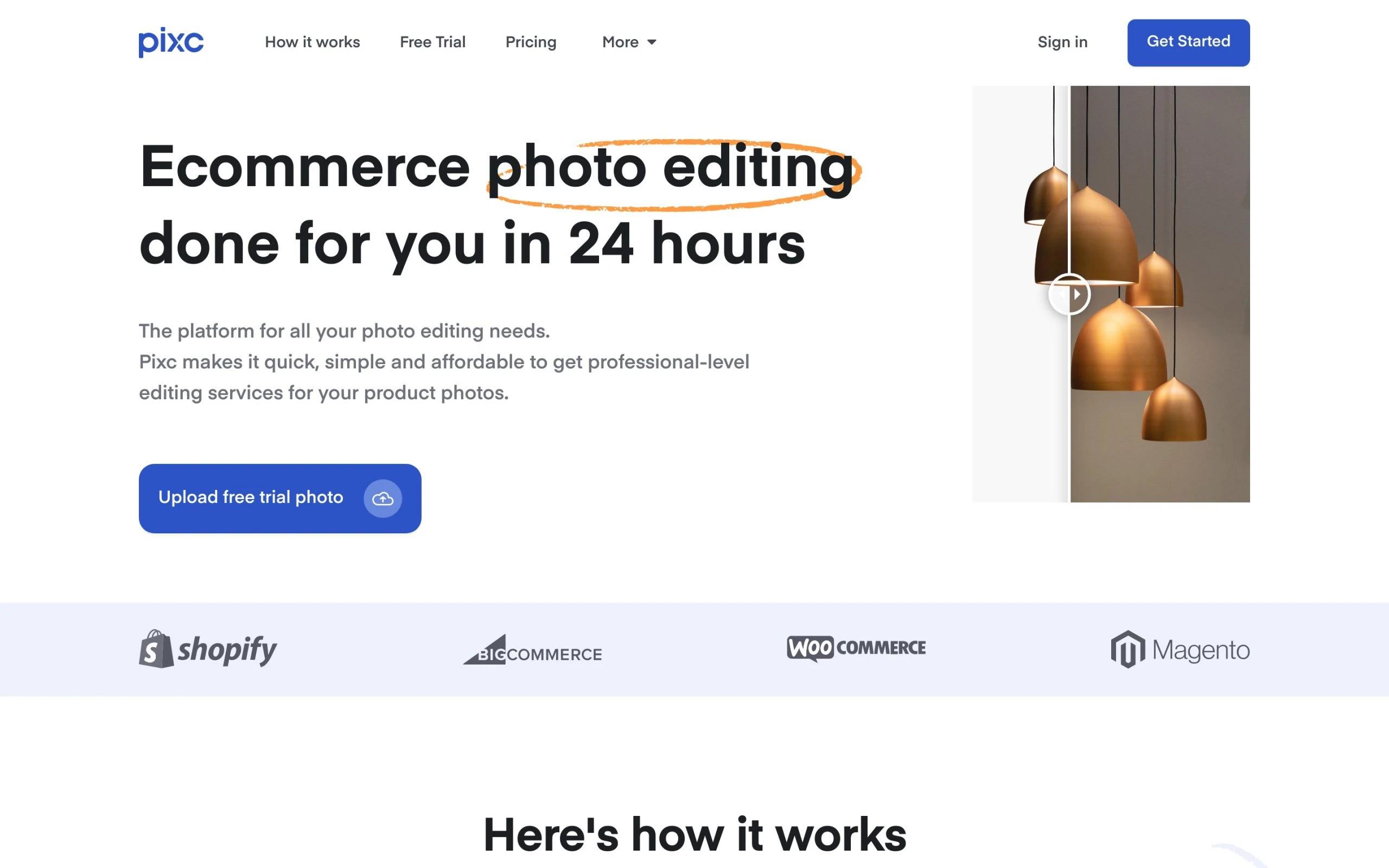 Pixc is another website that can be a great help in your photography blogging career. It contains blogs and photography guides that explain various topics like capturing t-shirt photos, creating different effects in Photoshop, photographing clothing for e-commerce, etc.
Why is Pixc our Favorite Photography Website?
Pixc makes editing pictures very fast and easy. You can upload all our product photos to Pixc and they will fix them for us quickly. This is better than spending a long time editing each photo ourselves. They have editing templates you can choose from so it only takes a few clicks to improve our images.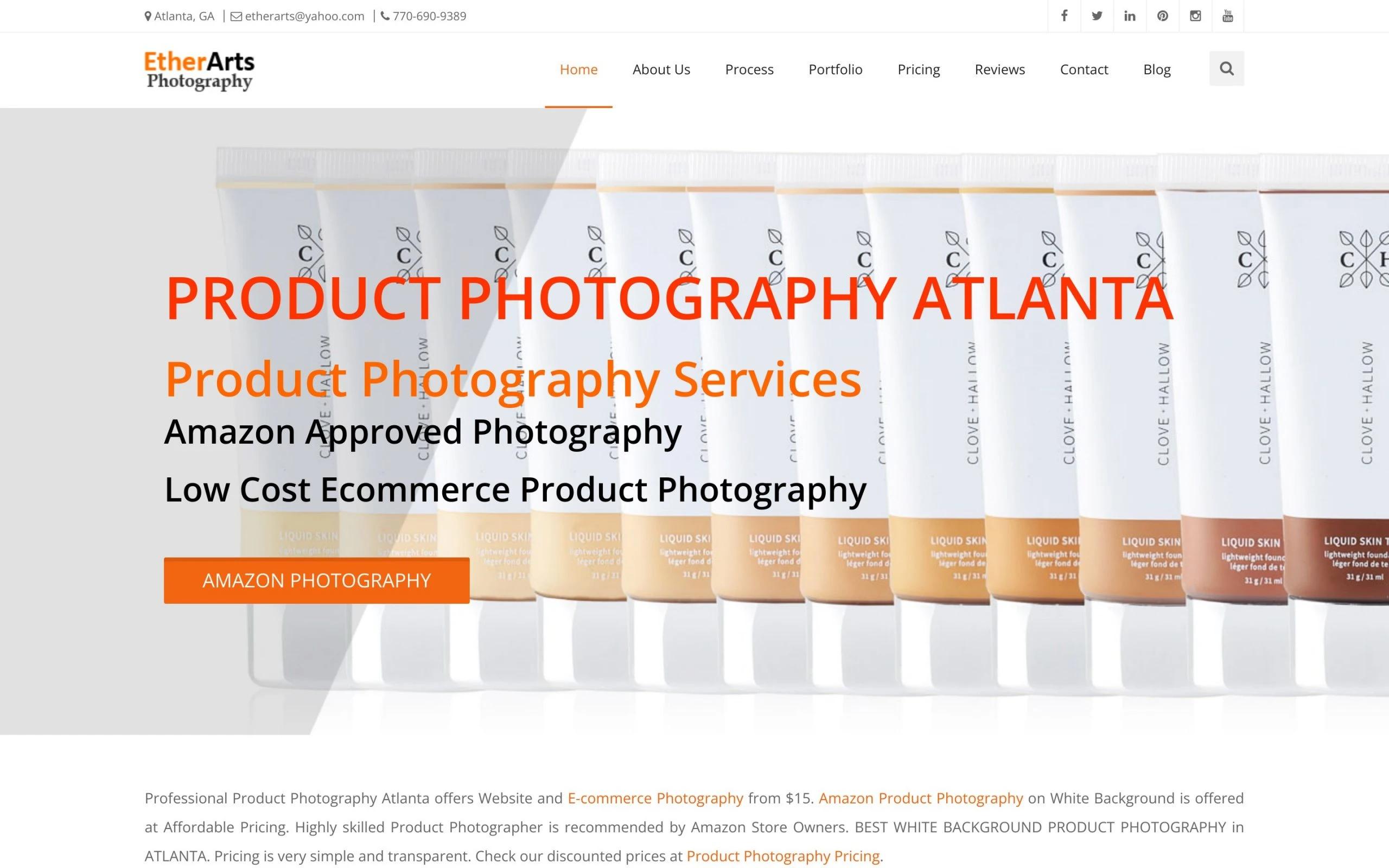 EtherArts takes product photography to a new level by using relevant skills and techniques. The articles on this site will help you improve your photography skills and give you ideas for product photography.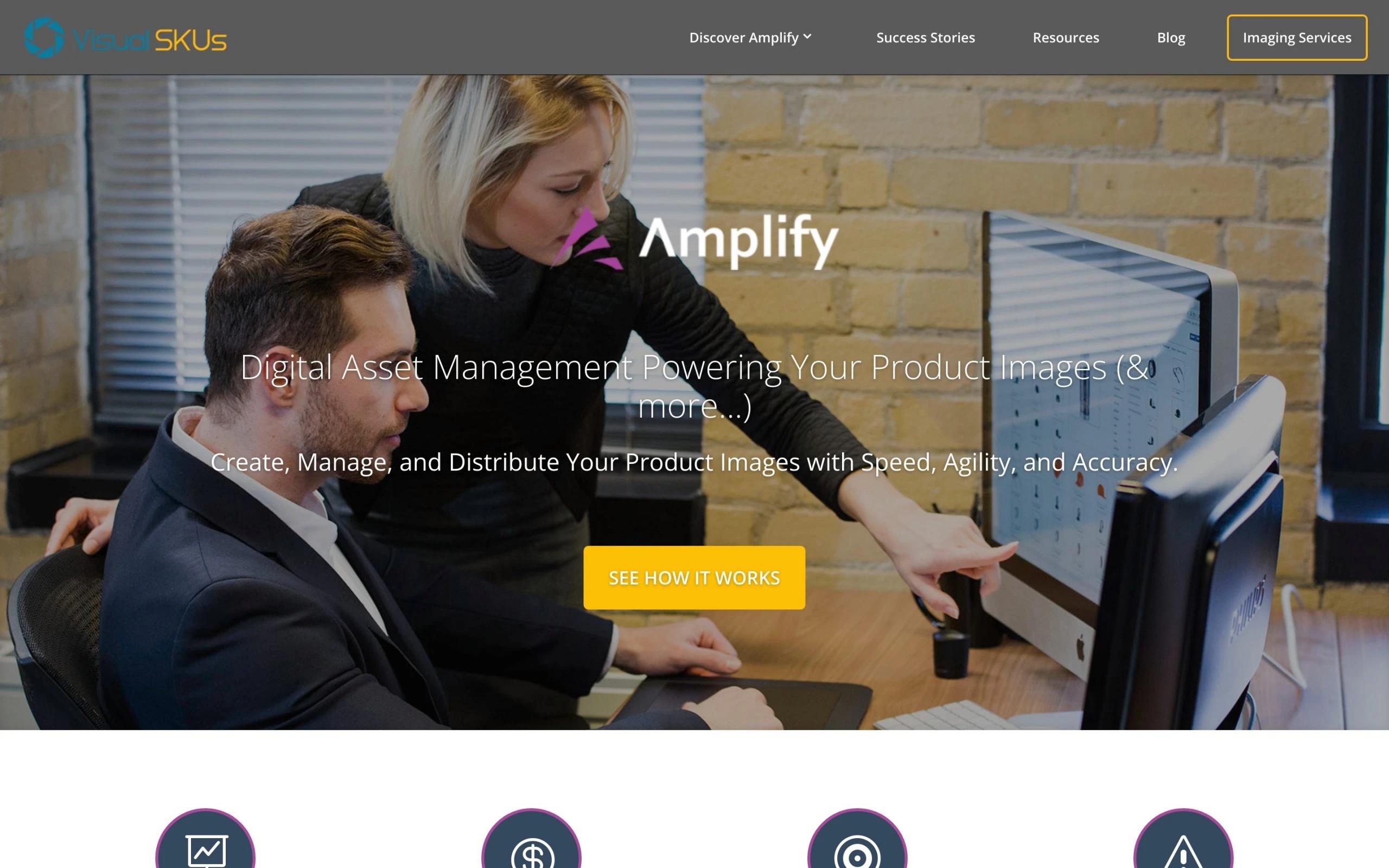 Visual SKUs is an established business that delivers high-quality product images to its clients. The blogs of this website feature informative articles that will teach you various components of successful product photography projects.
Top 5 Moblie Photography Blogs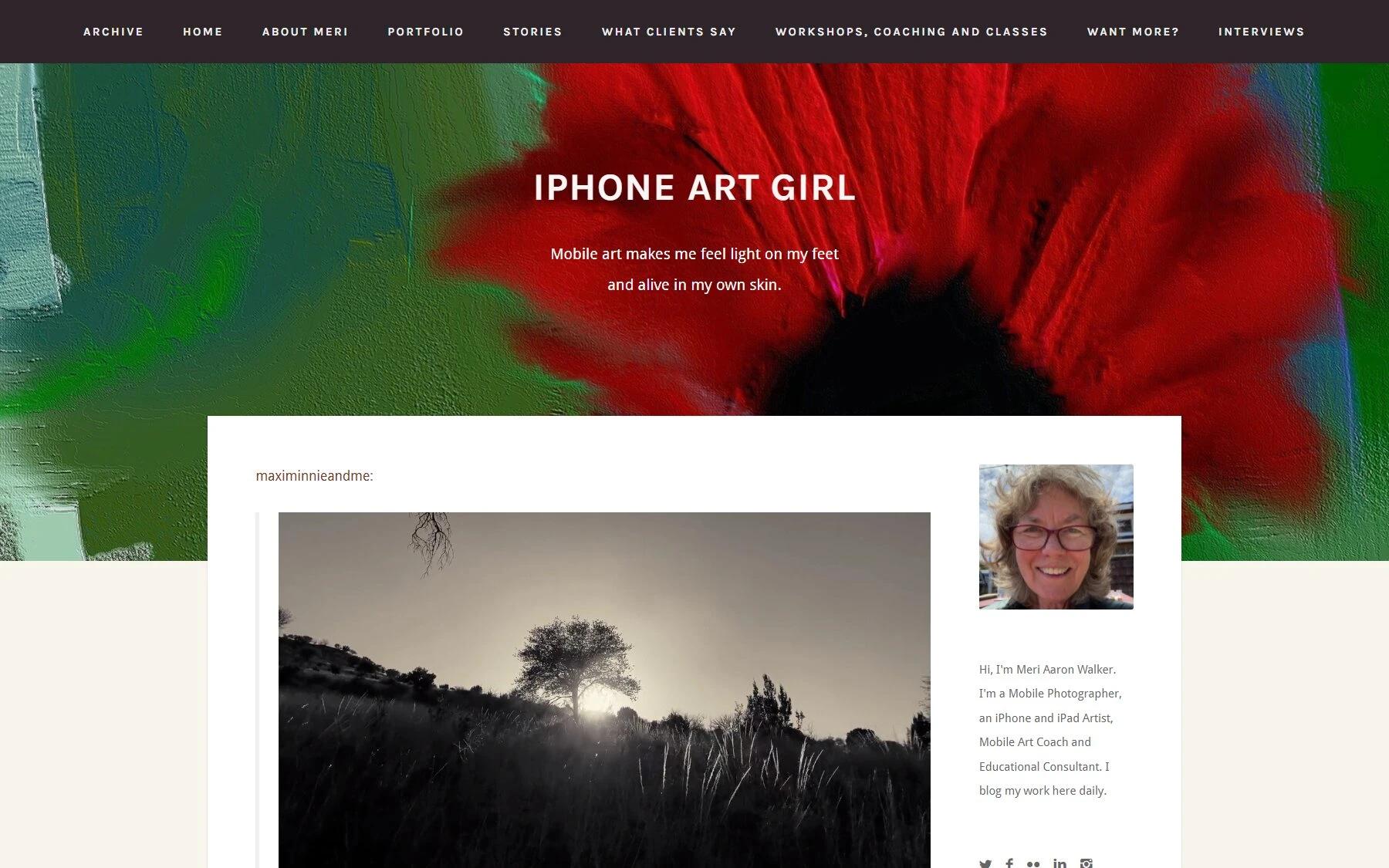 Meri Aaron Walker, the founder of iPhone Art Girl, is a mobile photography expert and iPad artist. The captivating images on the website exemplify what you can achieve even if you don't have an expensive camera.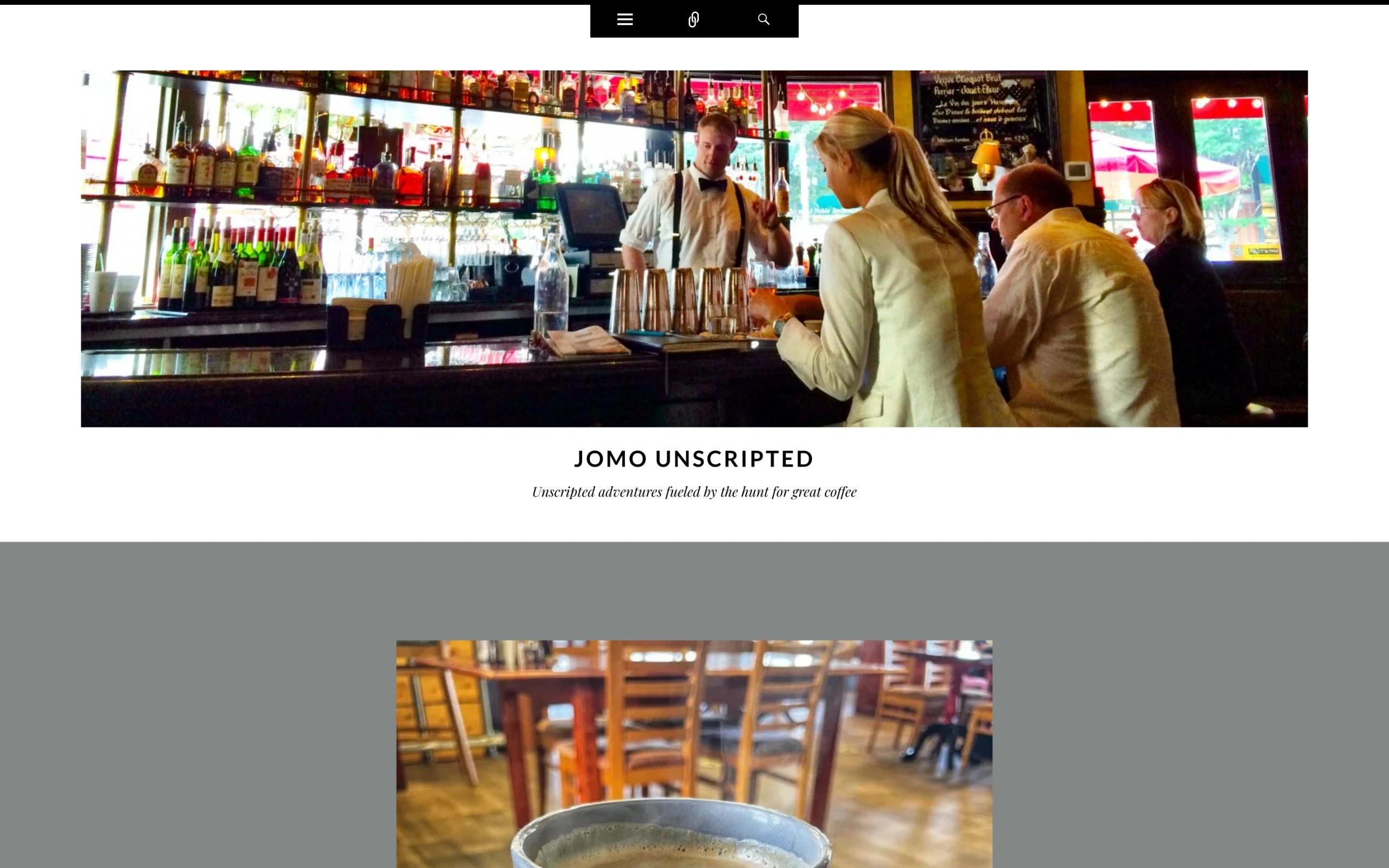 Taken With an iPhone is run by a married couple who click amazing photos with their mobiles. The site features vibrant architecture, product, nature photography that will inspire you to start your photography journey with your mobile.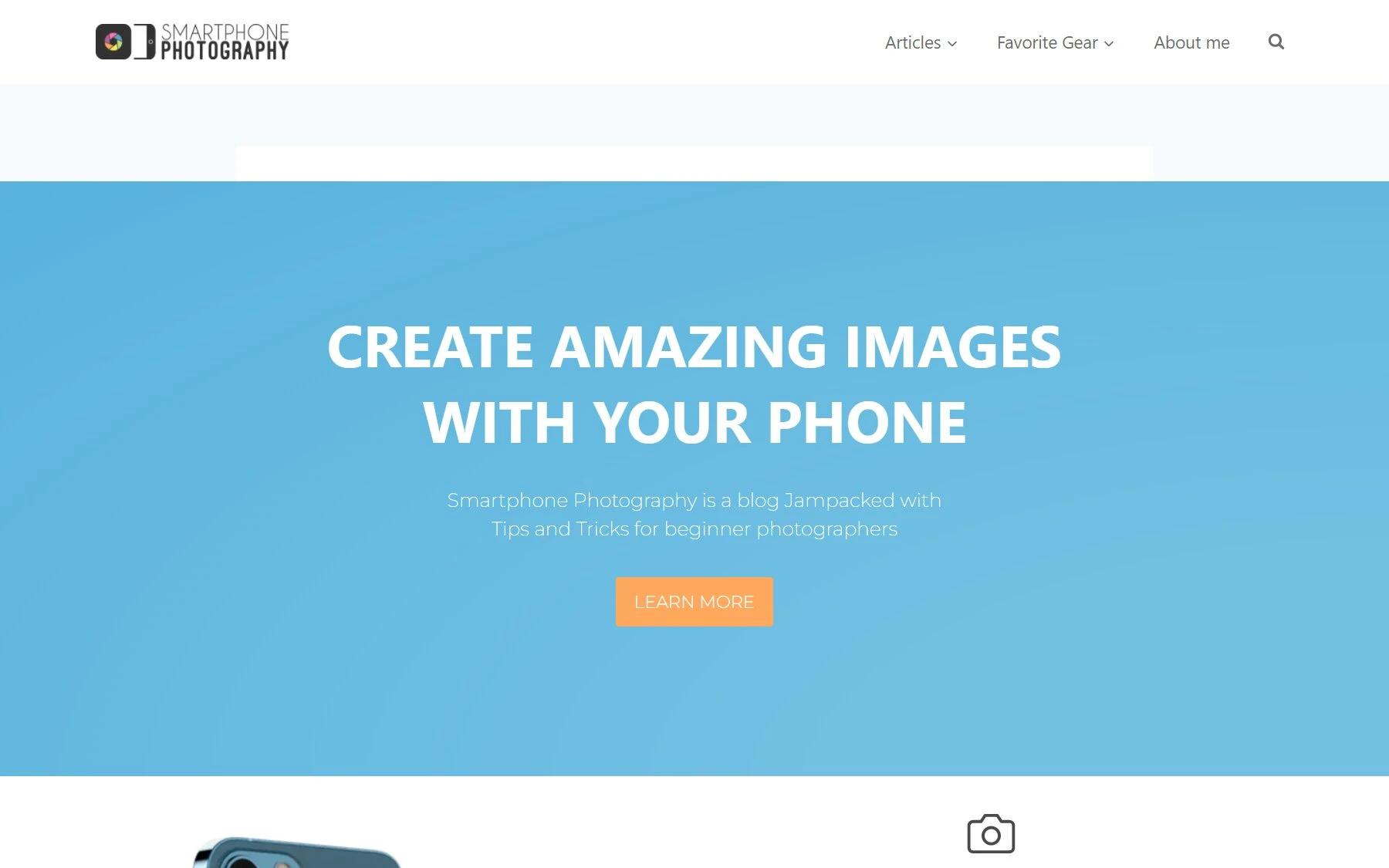 Smartphone Photography shares valuable tips, techniques, problem-solving posts, and product reviews that will teach you how you can fully utilize your mobile to capture high-quality photographs. It will also motivate you to try, fail, and keep trying till you achieve your best.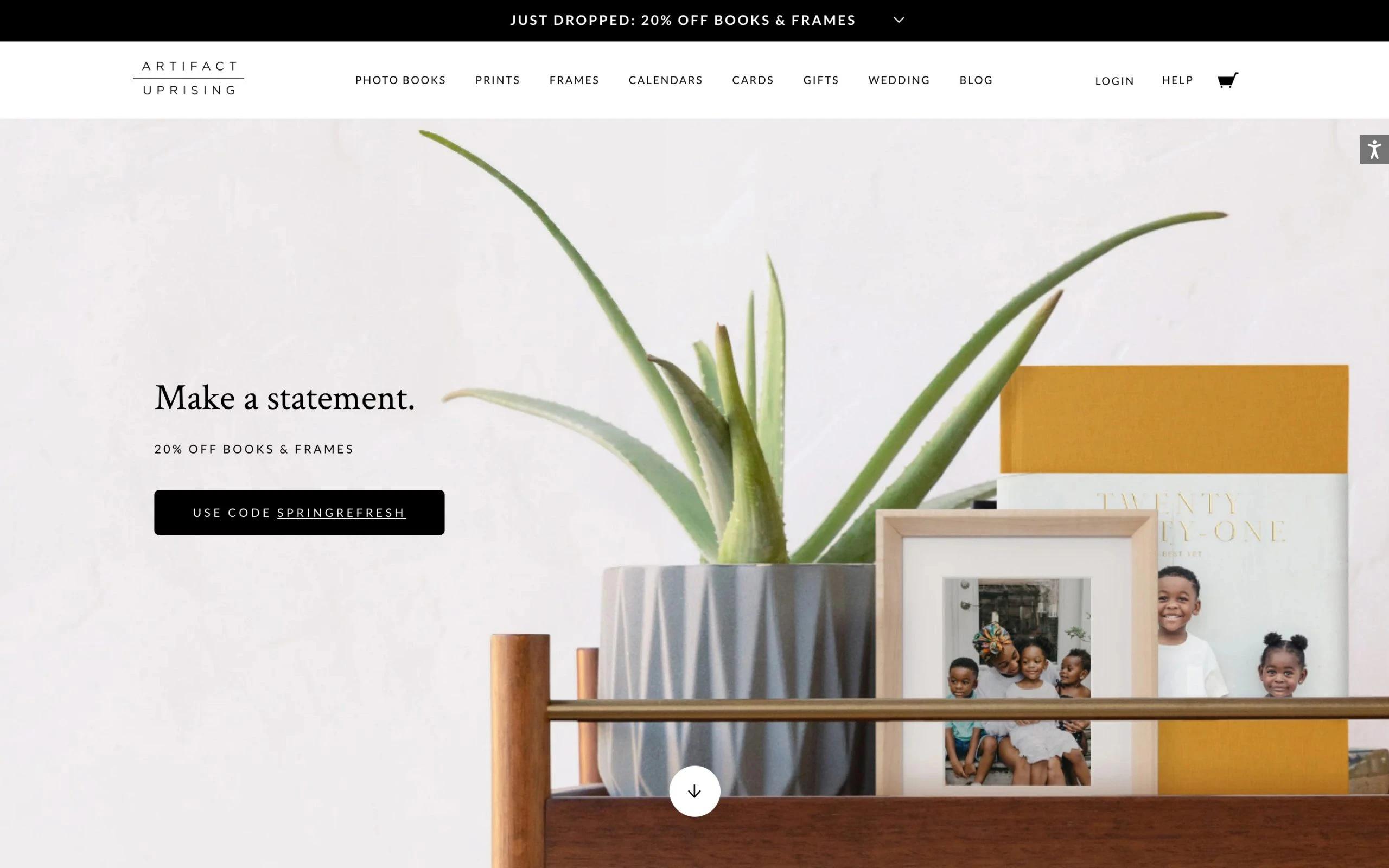 Artifact Uprising contains insightful posts and helpful tips on mobile photography, covering topics like photography basics, portrait photography, editing photos on iPhone, and many more.
Why is Artifact Uprising our Favorite Photography Blog?
Artifact Uprising always has beautiful photographs featured on their site. Whether it's photos used in holiday cards, photo books or framed prints, the images are really pleasing to look at. We enjoy browsing through all the different pictures. The site also makes it very simple for us to turn our own pictures into thoughtful gifts.
All you need is an iPhone and a passion for photography, and this website will tell you how you can click vibrant and stunning pictures with your phone. You can find amazing photos all shot from an iPhone and in-depth tutorials that attract 500,000 unique visitors every month.
5 Amazing Macro Photography Blogs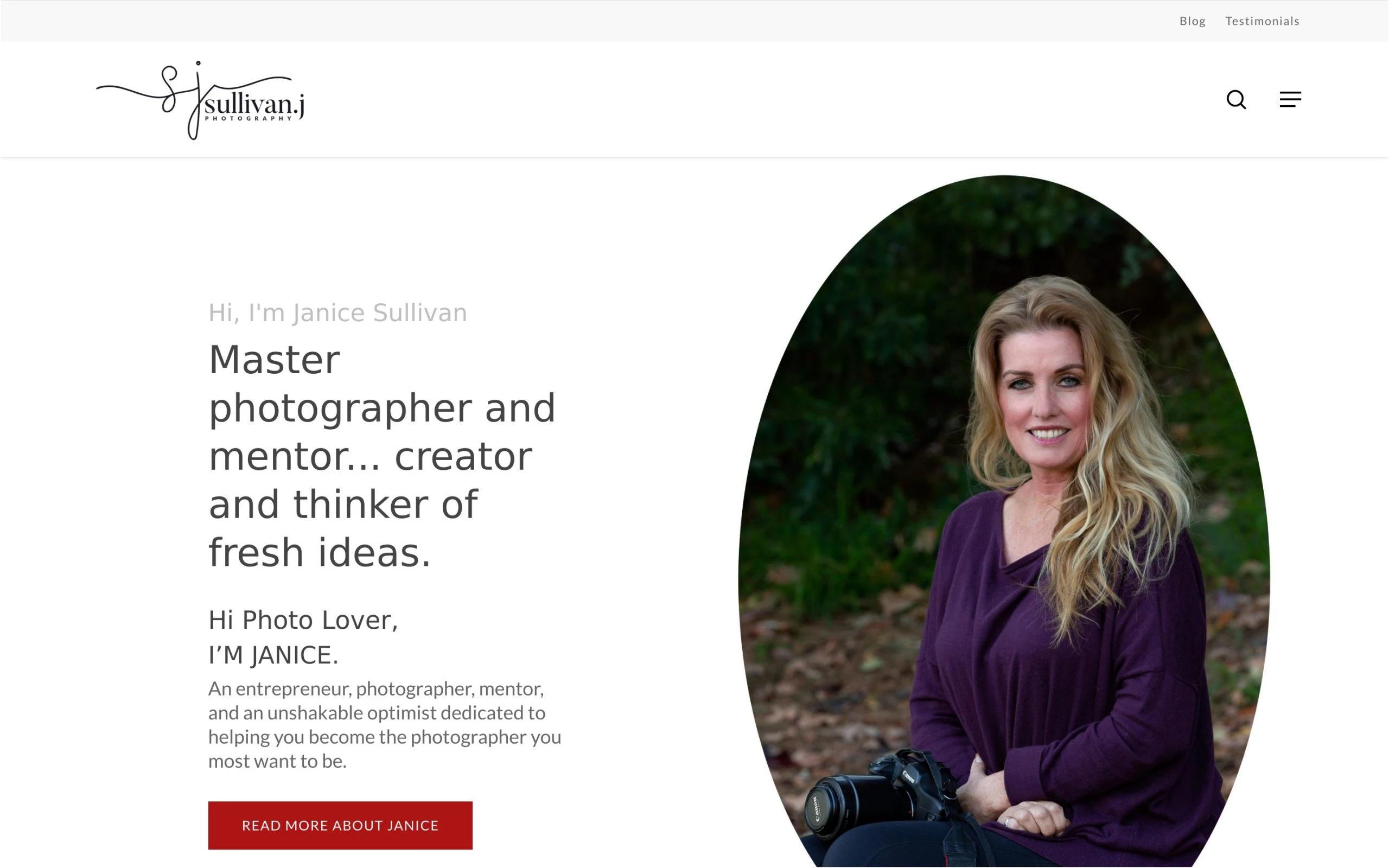 Janice Sullivan runs this blog with the help of experienced macro photographers who focus on teaching others about their art. You can find unique articles on tips and tricks, ideas, and inspirations for macro photography.
Why is Sullivan J Photography our Favorite Photography Blog?
The photography is really good. The photos look professional with excellent lighting and composition. We can tell the photographer takes their time to get shots just right. Seeing such high quality pictures inspires us to get better at our own photography skills. The blog gives us ideas. Along with sharing photos, there are posts about camera gear, editing tips and trip destinations.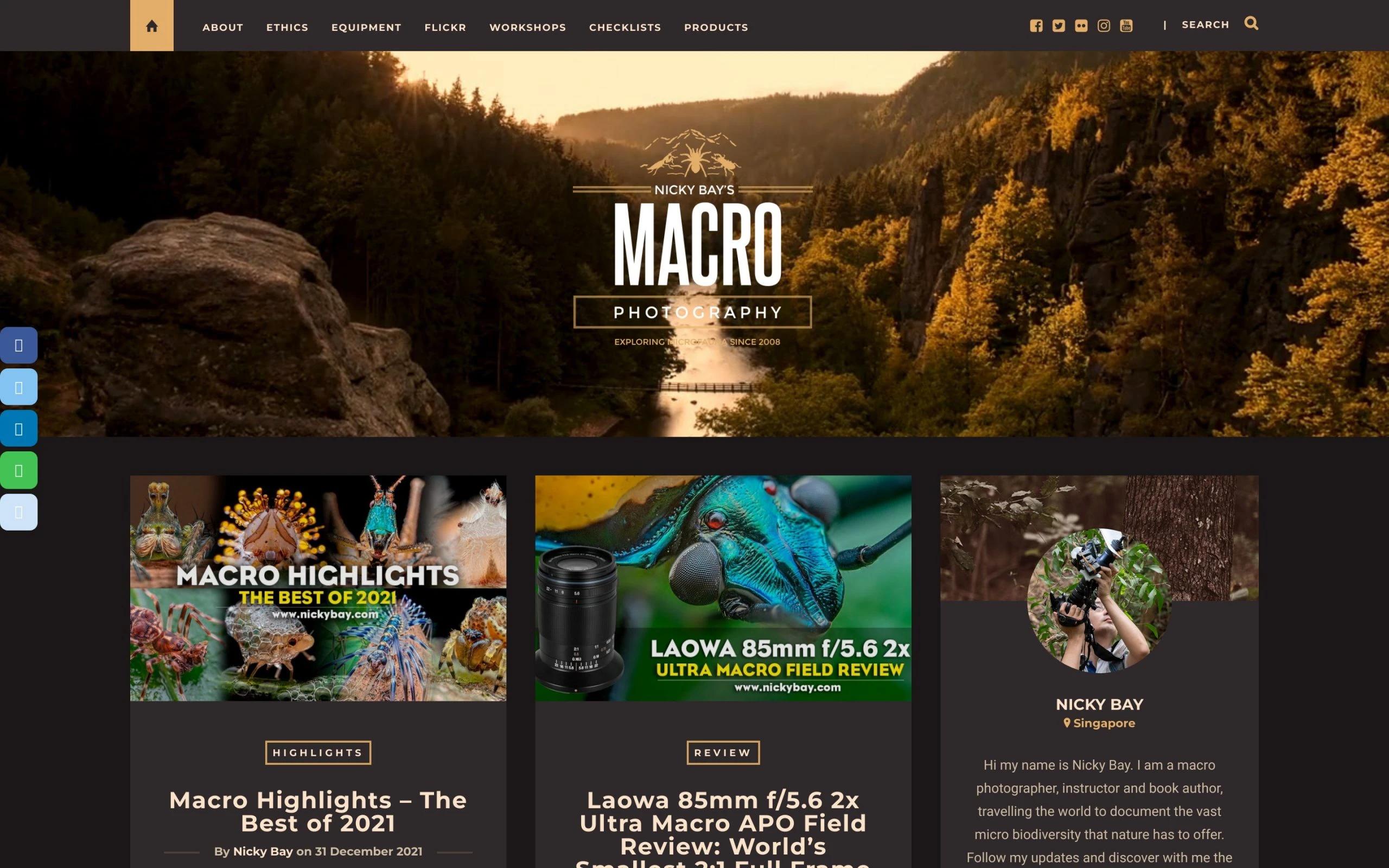 Nicky Bay started his macro photography journey in 2008 after getting Nikon D80, and since then, he has kept upgrading his skills and equipment. He documents all his works with information on this website.
Small Sensor Photography will help you get the most out of the photography gear you already own. The author shares incredible macro photos, post-processing thoughts, and ideas that will undoubtedly support you in your career.
Bob's Butterfly and Bird Blog is one of the blogs about photography will allow you a passage to an alien world where tiny living things look incredibly huge. The author shares valuable experience of capturing macro photographs and inspires many through his art.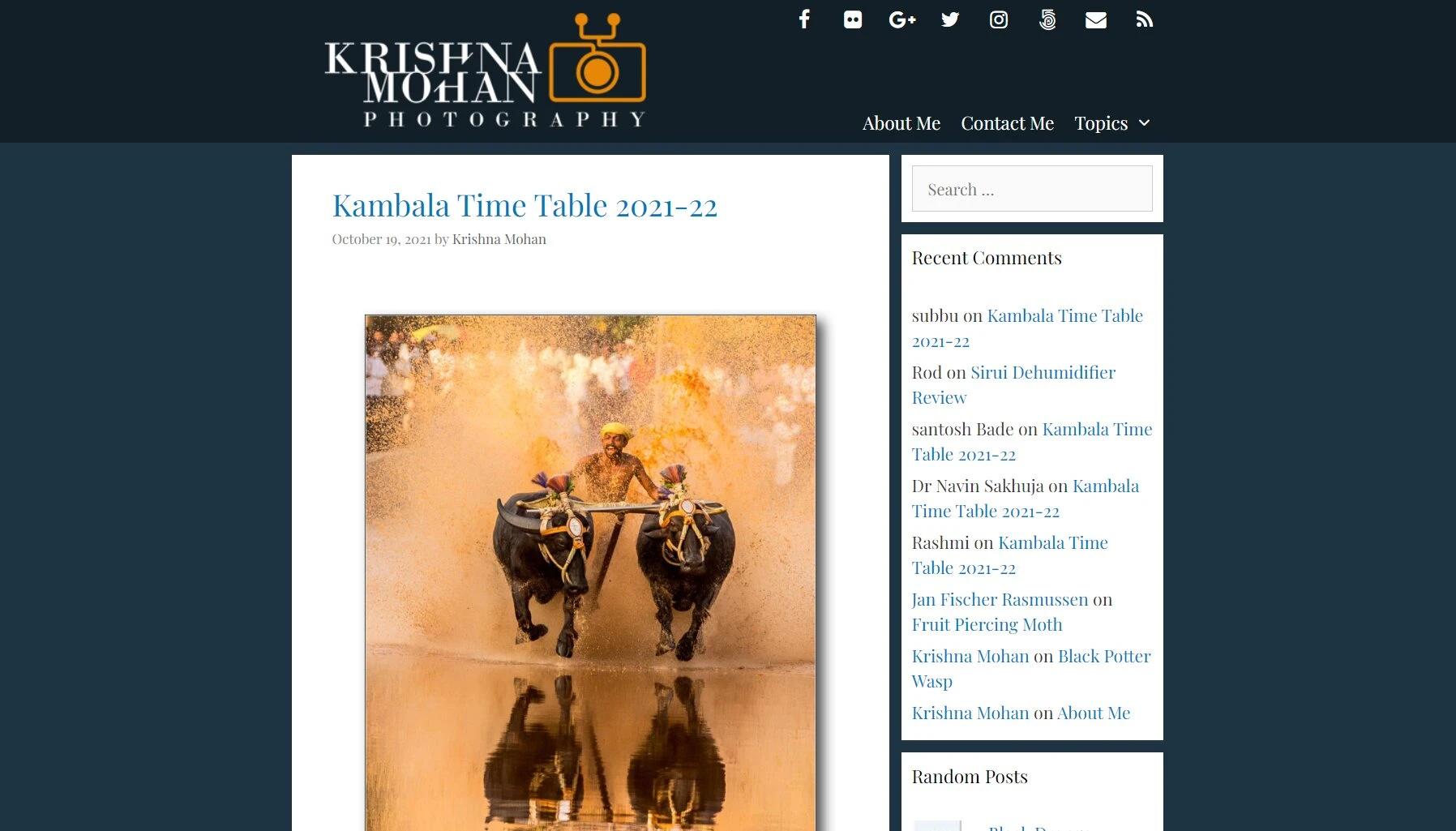 Krishna Mohan is a surgeon by profession and a macro photographer by passion. He uses his blog to educate beginners and professionals about various photography techniques. You can visit this website if you are interested in macro photos.
Conclusion
So, this is the list of some of the best photography blogs on the web that you must follow if you want to start your own blogging journey. This is not just a list of websites but examples that show that life can be much more beautiful when you have a burning desire and passion for something.
Best of luck with your blog. And, let me know which of the above blogs you liked the most, which really captivated you.