If you're looking for the most lucrative tactic to make money online, review blogging is the answer. However, succeeding as a review blogger requires effort and a solid strategy on your part. In addition, when done right, you can monetize your review blog with affiliate marketing and earn commissions.
So, how to start a review blog? How to become a review blogger?
In this article, you'll learn everything about starting a review blog, followed by some practical guides, how to write review posts, and more. If you're wondering how to start a review blog, the subsequent sections will provide a step-by-step guideline to pave the way for you to become a review blogger.
So, keep on reading to learn more.
Choose Your Review Niche
Before starting your review blog, the very first critical step is deciding which niche to focus on. In simple terms, a niche refers to a particular product category that you want to write about in your review blog.
The answer to the question of how to become a review blogger is complicated. The first step is picking a niche as it'll help narrow down your target audience to a specific set of people. But, how do you pick what to review if you aren't an expert in anything?
You don't have to worry about this part because the review niche is among the easiest niches out there. A significant advantage of review blogs is that you don't have to be an expert.
When starting a review blog, you can go for just about any niche. That's because if software and products exist in that niche, you can review them. Simply start by asking yourself what you're interested in. Do you like cosmetics or have a skincare regime where you use specific products?
If so, you can start a blog where you review your favorite cosmetics or skincare products and highlight everything that you like and don't like about them. The point is if you have or use any product that you can write reviews about, that can be your niche.
Here are some popular niche topics that you can try when starting a review blog:
Software
Digital
Health
Food
Consumer
Fitness
Beauty
Computers
Affiliate programs
There's another easy way to find a niche for your review blog in case you don't have anything to write reviews about. Go to any online store, and you'll find a large variety of product categories. You can then choose the one you think you can write reviews on. A popular and best option is to make Amazon product review on your blog. But of course, when you decide on a niche, don't forget to determine if there's a market for it. This step is critical if you want your review blog to grow into a profitable business.
One way to do this is through basic keyword research. You can use tools like Google's Keyword Planner for this. Type in some niche-related keywords and see which phrases and words get suggested. Next, narrow down the recommendations by competition level, suggested bid, and monthly search volume. For suggested bids, pick those with higher bids as they tend to be more lucrative.
As for the competition level, it's best to opt for low-medium. Though this indicates how competitive a phrase or word is in Adwords (while not organic search), you can still get a basic idea of the level of organic competition.
For search volume, opt for 1k to 10k. Don't go less as it usually means that there's not much demand for it in the market for that niche. Any figure more than that usually means high competition to rank in search results.
Note: For some review blogs like in cosmetics, smartphones, or gadgets, you'll need a camera or a phone with a great camera. Plus, you'll need some photography skills to take good photos of the products.
That said, not all review niche requires camera and photography skills. For instance, if you write reviews about books or software, there's no need to photograph them.
Remember that high-quality and well-research content is the only thing you need to establish authority within a niche to make a successful review blog.
When you publish such review posts, your readers will regard you as a maestro even if you know nothing about the niche.
Decide Which Type of Review Blog You Want to Create
Before starting a review blog, you should first decide which type of reviews you want your blog to focus on.
You don't know how to become a review blogger who delivers the right content? To help you decide, here are some of the most popular review blog types that you choose:
1. Single Product Reviews
In order to understand how to start a review blog of this type, you can look up for the most sought-after items in any niche and create a good review blog around those products.
Single product reviews are an excellent way to provide valuable information to your audience. Starting a review blog, this will help them make well-informed decisions thanks to your review blog.
If you need inspiration, this Mailchimp review by Email Tool Tester is a great example.
2. Roundup Reviews
A roundup review is a blog post type featuring a list of best products related to a particular category or theme. Such content is quite a popular option for affiliate marketing.
Roundup reviews are great because:
They boast a higher search volume.
They convert better, leading to more revenue.
Easier to keep the content up-to-date.
A great example of a roundup review includes this article on the best phones in the UK by Tom's Guide.
3. Product Comparison
Another type of review blog that you can create is a comparison article comparing one product against another.
Product comparison blogs are quite helpful as it allows you to provide all the information your readers need in one post. Moreover, many companies offer affiliate programs, which means you can get a product review partnership for a blog and make money.
A perfect example of a product comparison review is this Invisalign Vs.AlignerCo article by SmilePrep review blog.
4. Product Alternatives
Similar to product comparisons, you can also write a review article where you recommend an alternative for a particular product or software.
If you want your readers to know about the different options, you should consider creating such content.
For example, Authority Hacker's ActiveCampaign review is a good example, where they provide Convertkit as an alternative.
5. How-to-Review Guide to Use the Product After Purchasing
You can also write blog posts where you review products and include a guide on using them. Such type of content is best if you want to start a tech review blog.
Authority Hacker's Ahref's review and tutorial is a perfect example of this review article type.
That said, when it comes to review blogs, it's generally best to have most of these review post types on your blog as that'll result in more income.
How to Get Free Items to Review?
Did you know that you can get free items for review blogs? For instance, if you approach some tech-related company, you can get free tech to review for your blog. If you're not an internet sensation with great online credibility, you'll have to cold email, call, or fax your prospective review product companies.
Following are some tips you can use to get free items for review blogs.
1. Research Before Approaching
If you're new to review blogging and are just leaning how to start a review blog, you should do prior research and look for companies that are open to offering free products for review purposes.
You can look at other review blogs related to your niche and see the patterns. Are there any companies that have reviews on multiple sites? Approach them and check if there's any product without many reviews online.
2. Approach Prospective Companies Via Email
With email still being the most popular form of communication, you should find the email address of the prospective client while researching them.
To avoid your message from ending up in the default inbox when starting a review blog, your email must be on point right from the start. When approaching companies regarding product review, being completely honest about expectations, subscribers, and traffic is key to success.
3. Use Other Mode of Communication
When approaching big companies, your emails will most likely end up being ignored. As such, if they list contact details of their marketing & sales team within the firm, contact them using snail mail or fax with your idea.
Also, make sure you let those professionals know about your goals. Most bloggers skip this part, and so, when you do it, it gives the impression that you're serious about your targeted results.
4. Stay in Touch
Once you get a product review partnership for a blog, stay in touch with updates. Make sure to email them when you get the product, finish reviewing it, and post the review online.
Finally, send them a follow-up message with educated results. As a blogger, it's your responsibility to keep them updated, so you need to take it seriously.
Pick a Blogging Platform for Starting a Review Blog
After you have finalized which niche you want to be in, the next step of the guide on how to become a review blogger is picking your blogging platform. There are several paid and free options available out there.
Following are some blogging platforms you can consider using for starting a review blog:
If you want the benefit of using an all-extensive website building solution, Squarespace is an excellent solution. It features a responsive drag & drop builder that lets you easily create attractive sites from scratch when starting a review blog. Its simplicity and ease of use make it ideal for both new and experienced bloggers.
The platform also features an extensive library where you can find professionally designed and fully-customizable site templates.
Pros:
Highly Customizable.
Powerful marketing and analytics tools.
Professionally designed templates.
Ease of use.
Cons:
Expensive over time.
Limited integration options.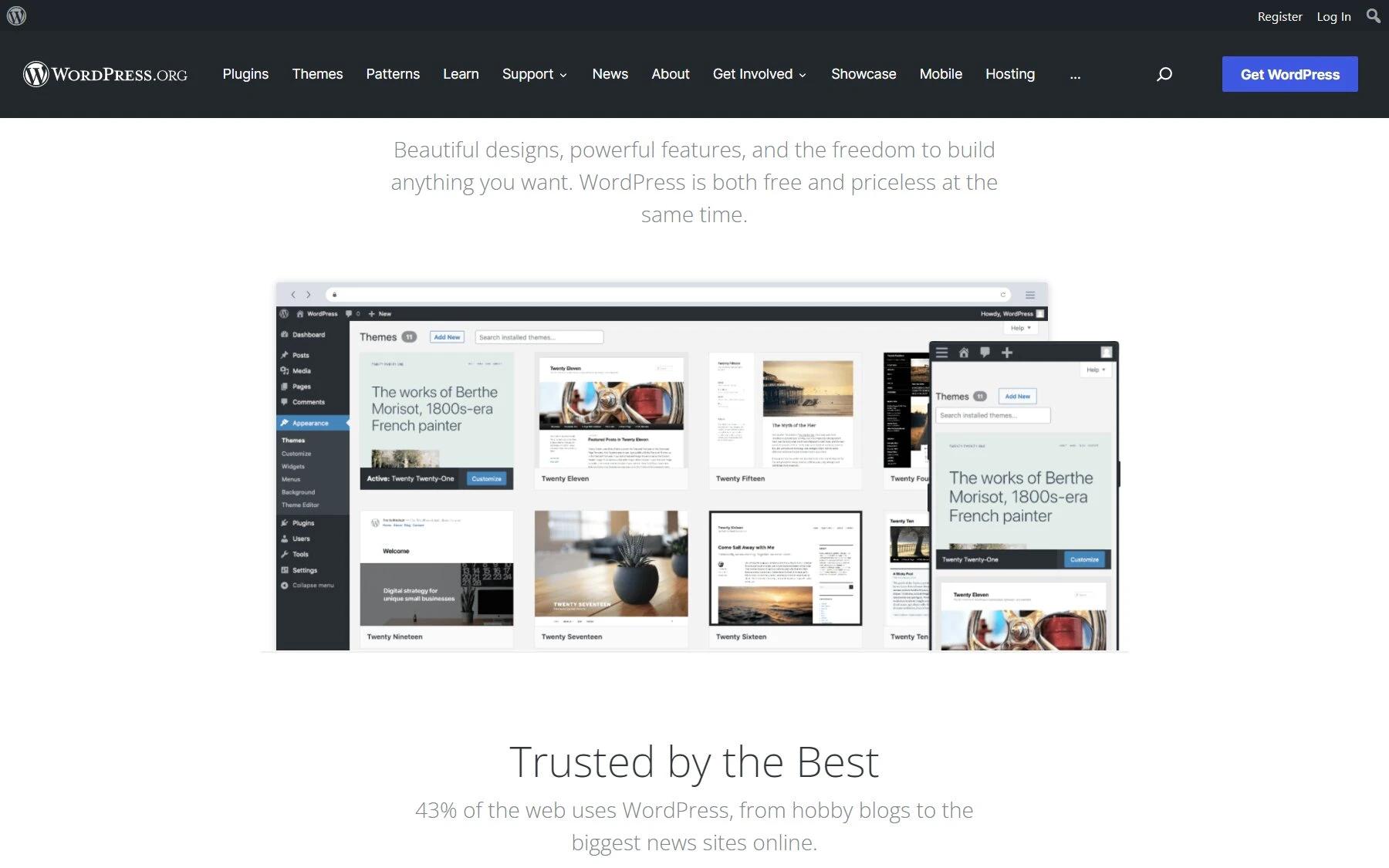 WordPress is among the top and the most widely used platforms for blogging worldwide. There are two versions available, including WordPress.com (which is free). The other option is called WordPress.org, and it powers 40% of the sites out there.
With WordPress.org, you get tons of plugins that enable you to tailor your review blog in multiple ways. For instance, you can add social media buttons, email forms, contact forms, and many more.
Pros:
Thousands of themes and plugins for better customization.
Easy to integrate with other software.
Gain full control.
Includes SEO features.
Cons:
The front-end site builder is a bit difficult to use compared to other platforms.
Higher learning curve.
If you want a reliable and free blogging platform, Blogger is worth considering. As a product of Google, it's among the only free blogging solutions that let you add Google Adsense and make ad revenue. Plus, it features Google Analytics that lets you monitor stats when starting a review blog. Unfortunately, it has limited access to 3rd-party themes and plugins.
Pros:
Owned by Google.
Secure and reliable.
Beginner-friendly.
Completely free.
Cons:
Not very flexible.
Basic blogging tools.
If you need a simple site builder that's ideal for everyone, you might want to give Wix a try. It's popular for its drag & drop builder, which makes it a user-friendly option with a small learning curve.
The platform is also rich with design templates, and it helps you set up the blog. As such, you can get the site up and running with minimal effort.
Pros:
Multiple design options.
Intuitive drag & drop builder.
Easy setup process.
Cons:
Limited free version.
Lacks hosting options.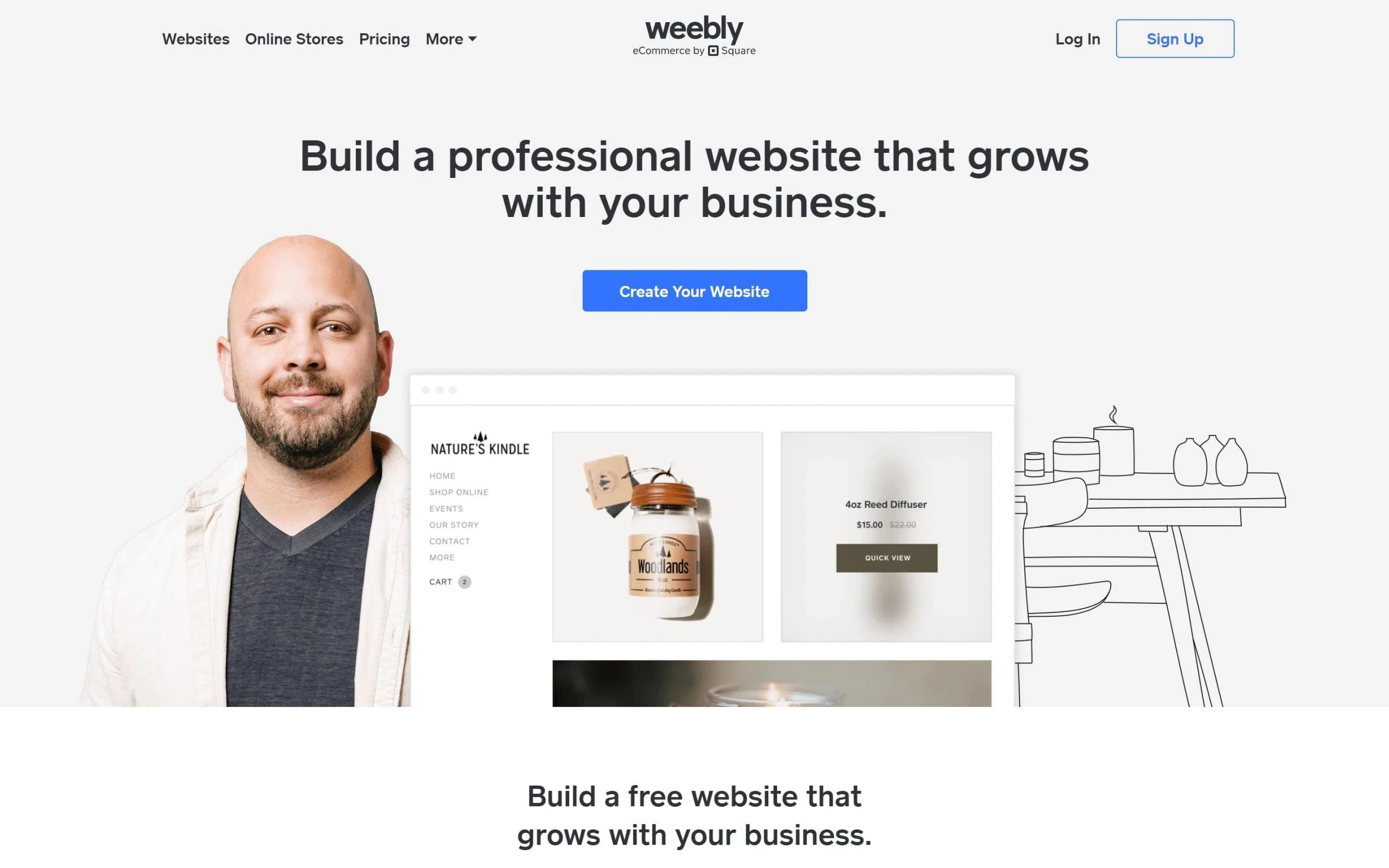 This is another powerful, free blogging platform and a site builder. Weebly boasts a user-friendly front-end site builder along with professionally-designed, fully-customizable themes.
It's also quite easy to build a site to host your review blog with Weebly. The platform also features marketing tools for SEO optimization, promotions, newsletters, and more.
Additionally, there is a way to improve your blog on Weebly by enhancing the blog features and your overall experience as a blog builder and writer. By integrating an additional software tool you can make Weebly an all-in-one solution for your blogging needs. 
Pros:
Comprehensive platform.
Beginner-friendly.
Easy setup process.
Cons:
Limited bandwidth & Weebly branded subdomain.
Less flexible compared to WordPress.
Note: Choosing a premium self-hosted platform over a free, hosted one is a better idea.
Why? This is because free blogging platforms have a slow-loading time. Plus, they have limited options to monetize your blog.
Moreover, you don't get full control over the content you post, and your site can get taken down immediately if you infringe any of their terms.
But with paid services, you have complete control of your site. Plus, every blog article belongs to you, and the SEO (Search Engine Optimization) work you perform benefits your blog and not the host.
Pick a Name for Your Review Blog
You're almost half of the way of your guide on how to start a review blog and the next step is naming your blog. A domain name is nothing but your blog's address. It's what your audience will use to search for your site online. If the name of your blog is "My Tech Reviews," for instance, your site URL will be MyTechReviews.com.
Your review blog name or domain name needs to be short and straightforward, and it should be one that people can easily remember and look up instantly when they wish to visit your blog.
You may want to consider the following tips when you name review blogs.
1. Choose a Brandable Name
When starting a review blog, instead of picking a generic domain name, it's much better to choose one that's creative and memorable.
Your domain name is what people will use to find your blog or recommend others about you. Plus, ensure that the name relates to your niche rather than using some general keywords.
3. Pick a Blog Name Style
Here are the three popular blog name types that you can use while brainstorming names for your review blog.
1. Compound Names
Pair relevant words, and you'll get a compound name. Following are some examples:
Adventures Collective.
Cupcakes and Cashmere.
Curls and pearls.
Try to mix and match different words till you find the perfect fit. Let your creativity flow. Here are a few techniques to help you get started:
Translation – You can translate one word to give the compound name a unique and sophisticated twist. For instance, instead of Honey Pot, you can use Miel (Spanish) Pot.
Portmanteau – You can also combine two words. "Spork," for instance, is a blend of Spoon + Fork.
Alliterations – Use words with the same first letter for your review blogs. For example, Cupcakes and Cashmere or Barefoot Blonde.
2. Invented Names
This is a technique, used among many review blogs, where you combine two words or use a made-up word containing abbreviations.
Use your creativity and imagination and come up with words that describe what your review blog is about. Then, try to add a different ending or beginning or merge them together. Check out these examples:
Grubero
Glamela
Faradise
Comode
3. Your Own Name
Finally, you can also your name and combine it with a word that describes your review blog. For instance, a tech review blog name can be something like Jeff Tech or Rachel and Gadgets.
You can use Thesaurus and find synonyms that relate to your review blog niche. Try to mix and match these words with your name to create fun blog name ideas and compounds.
Keep it memorable and relatable! Here are two real-life examples:
3. Blog Name Generator
Alternatively, you can use different blog name generators to come up with hundreds of results based on the words you input.
When using such tools, make sure you use three relevant words for each search session. Doing so will help you try different combinations till you find that perfect review blog name.
Following are three name generators you can try:
Domain Wheel – Provides you with a combination of available domains and blog names.
Themeisle – Get different name suggestions based on the word you enter.
Nameboy – Blog name suggestions + available domain options.
12 Examples of Successful Review Blog Names
Need help coming up with names for your review site? Well, in that case, here are 12 examples of top review blogs that will offer you some inspiration:
Mippin, Revelist, Gear Patrol, and ConsumerSearch are some other great review blog names.
If you look closely, you'll notice that there's one common thing about the successful blogs mentioned above. And that is their names – They're all short, broad, catchy, and easy to remember. If you succeed with a domain name then you are about to find the answer to how to start a review blog question.
Purchase Your Domain Name & Hosting
After you have picked a name for your review blog, you'll have to pay for the domain name as well as hosting to own it.
One of the top web hosting service companies that you can opt for is Bluehost. As a new review blogger, you'll really appreciate the reliable hosting services they offer at an affordable rate.
Here's how you can purchase the domain name & host with Bluehost:
1. Set up Your Domain
With Bluehost, you have the option to set up a new domain. You can even use the domain you own if you have already bought it from a 3rd-party domain registrar.
When you choose Bluehost, you also get a domain name for the first year free of cost. As such, it's recommended to select the option to set up a new domain to enjoy that freebie.
Once you have picked your domain name, enter it into the search box, which you'll find in Create a new domain. After that, choose next.
Bluehost even suggests similar domain names as well as different extensions in case your domain isn't available. You can pick one of the suggestions or look for another domain name.
2. Enter Account Details
Next, you'll have to create a Bluehost account by entering some personal details, including:
Name
Address
Business Name
Email address
Phone number
You can also use your Google account to sign in, and Bluehost will access your details.
3. Pick Billing Cycle
The next step is choosing how long you wish to buy the hosting for. Ideally, opting for a longer period will cost you less. But, the up-front price will be higher. As such, you'll have to pick according to your preference.
The prices for Bluehost's plans include:
Basic: $5.95 /month for 12 months.
Plus: $6.95/month and billed annually.
Choice Plus: $5.95/month for 36 months and $4.95/month for yearly payment.
Business Pro: $13.95 per month for 36 months and $16.95/month for yearly payment.
4. Pick Any Package Extras
You can then check the package extras section and pick any additional services and tools you can buy alongside their hosting plan. Some of the extras include:
Office 365 mailbox.
Bluehost SEO tools.
CodeGuard Backup.
Sitelock Security.
Domain Privacy Protection.
5. Fill in Your Payment Details
Finally, enter your necessary payment details. Then, you can click on Submit if you agree to their terms & conditions. Once done, Bluehost will process your payment. You'll also be asked to set a password to log in to your hosting account.
6. Log in to Your Bluehost Hosting Account
After you're done creating your account, you'll receive an email with your login information. You can now sign in and start creating your new review blog, browse different apps & services.
Pick & Install a Theme for Your Review Blog
Now that you have set up your review website the next foremost important of how to start a review blog guide is picking a theme and installing it for your blog. So, what's a theme? It's a tool that dictates how your blog and website look. It determines your blog images, videos, and content layout.
There is a wide range of paid and free WordPress themes for review blogs available for you to pick from. However, choosing a paid WordPress theme over a free one is better as it offers more benefits, which include:
With premium themes, you'll get better customer support.
Paid themes offer easy customization options and flexibility.
You get frequent updates, unlike free themes.
Incredibly responsive on smartphones.
They're faster, allowing your website to rank higher.
More secure in protecting against malicious code.
So, you see, there are several advantages of picking premium WordPress themes instead of free alternatives. Every WordPress theme will offer you everything you can expect from a top-tier theme, including:
Beautiful Design.
Mobile Responsiveness.
Speed.
Easy Customization features.
Reliable Customer Support.
Great Online Reviews and Rating.
10 Best WordPress Themes for Review Bloggers
Each theme mentioned below ranges in design, price, and functionality options. Additionally, they're designed for varied niches, from gaming to blogging to technology. Nonetheless, they can all help you build your review blog easily and quickly.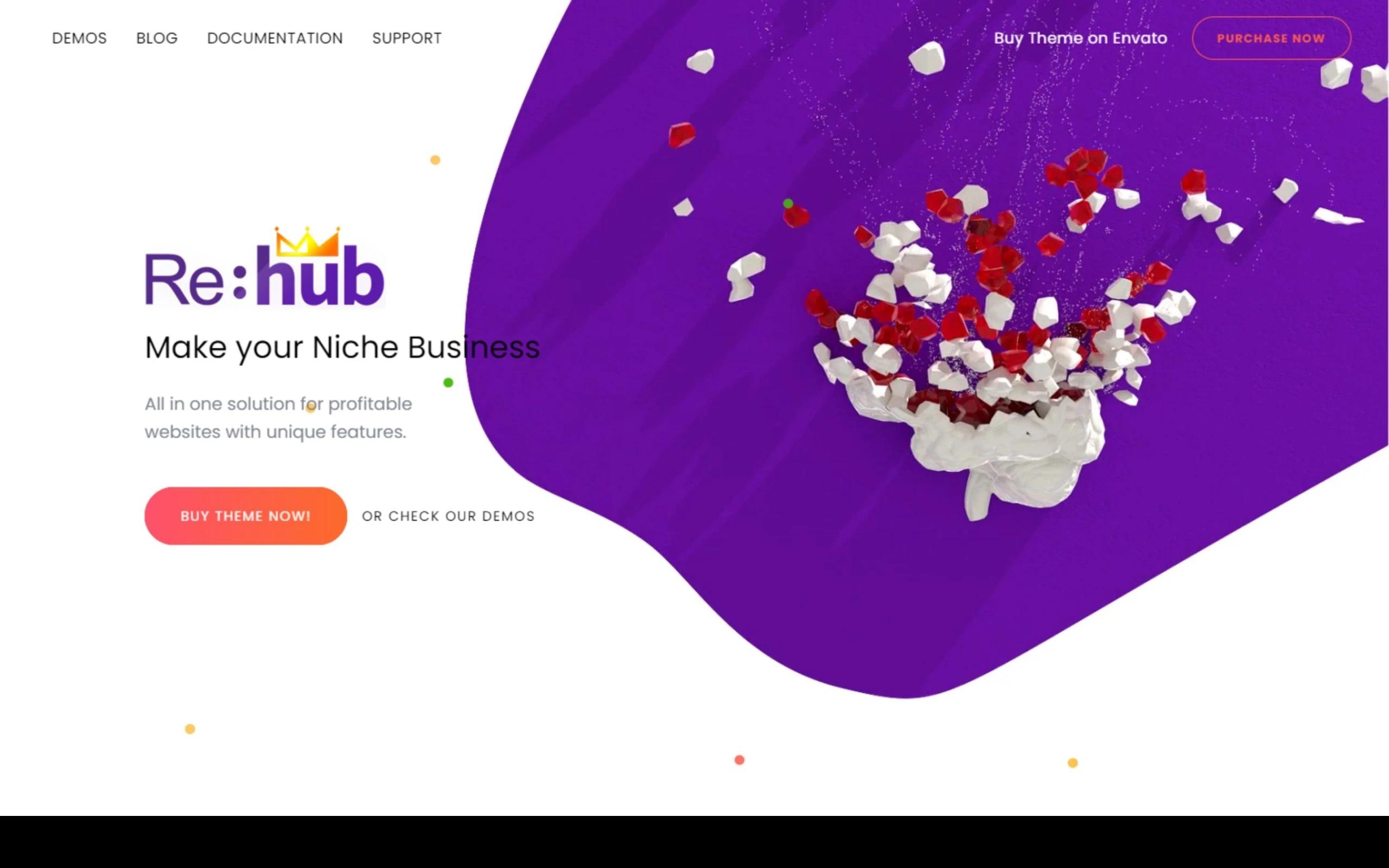 REHub is among the most beautiful, feature-packed WordPress themes that you can use when starting a review blog. With this theme, you get some awesome demo websites to pick from. Some of which are for multivendor marketplaces, price comparison, eCommerce stores, and review sites.
REHub is not just a review theme – It boasts powerful tools that support multivendor marketplaces, product comparisons, coupon management, and more. In addition, it lets you post your reviews on the site's front-end, making it easier for you to create and grow an online community. You can even monetize your review blog by making paid submission packages.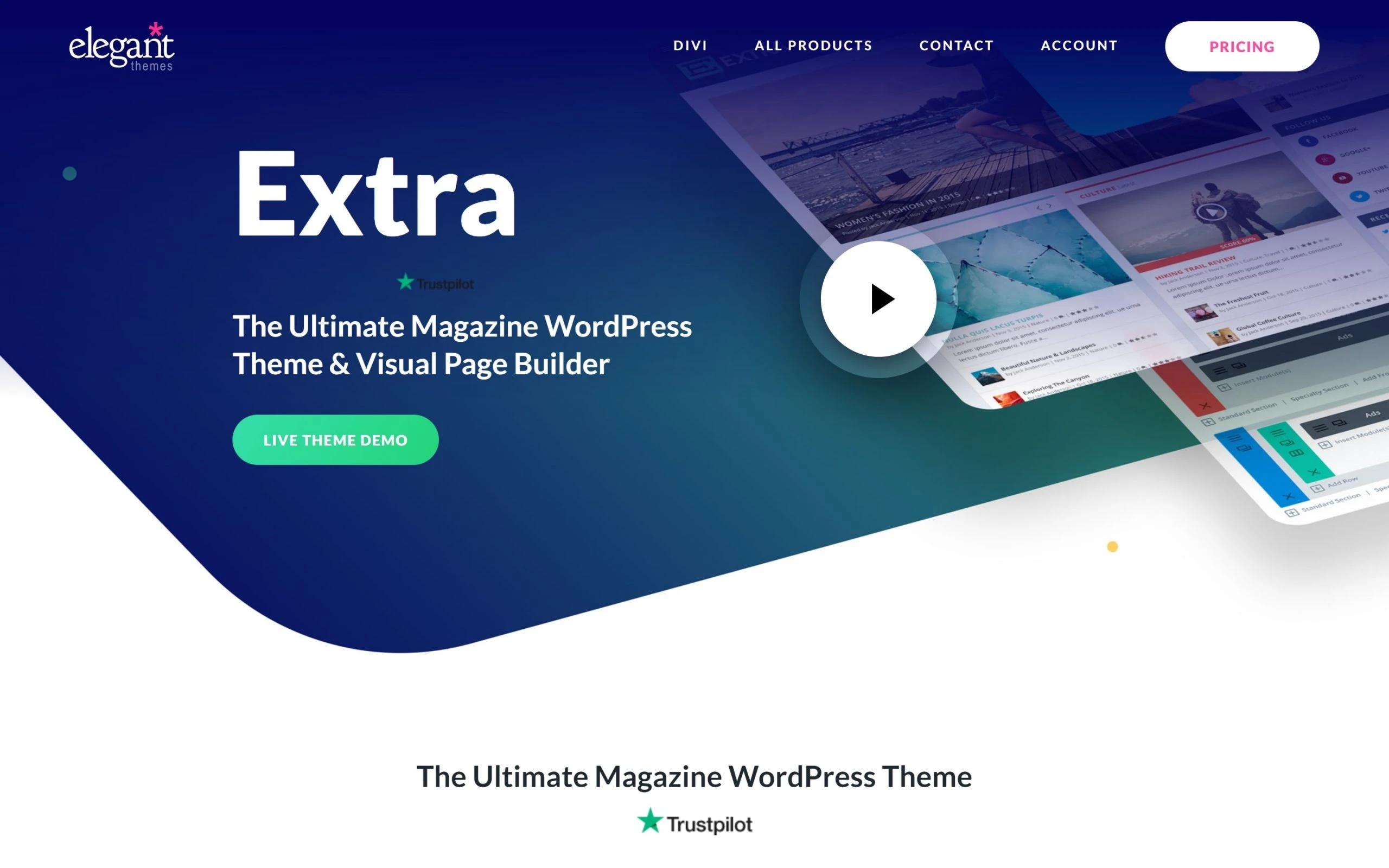 Extra is among the most popular WordPress magazine-style themes. Moreover, it provides virtually unlimited design options and possibilities for creating a product review blog.
This theme also lets you create a good review blog post with product descriptions, star rating, pros & cons sections, a review box, and a "Buy Now" button.
Extra's built-in module lets you include an item review with multiple components or breakdowns to create a comprehensive review. For instance, if you want to write review blog posts about tech, you'll be able to add breakdowns like features, description, and price. If you're someone who lacks coding experience but still wants to build and customize a beautiful-looking review blog, Extra is for you.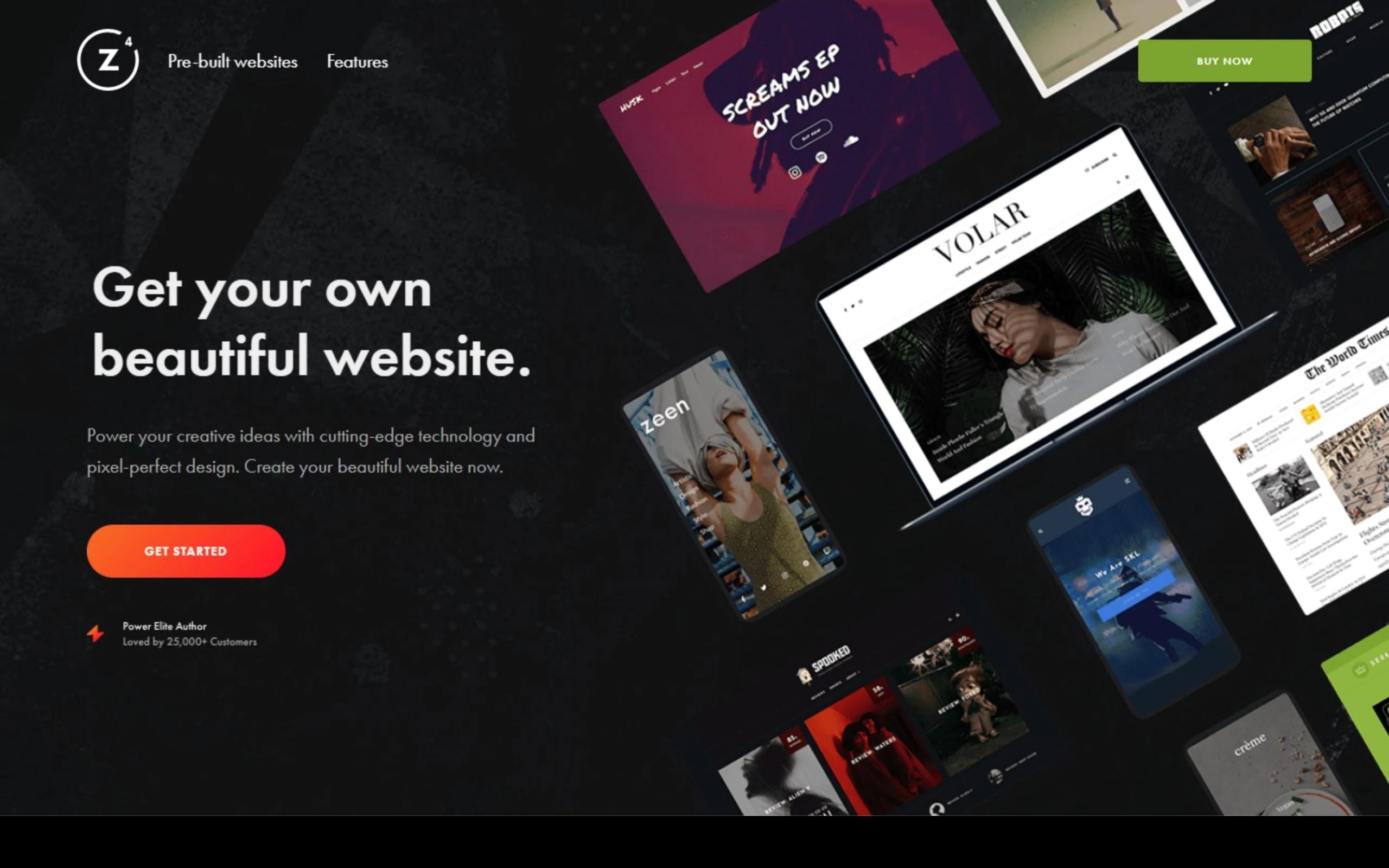 Another excellent WordPress theme for review blogs is Zeen. It boasts a theme that allows users of all skill levels to use it with ease.
Its multiple monetization options, in-built layout builder, and minimalist design make it ideal for review blogs, WooCommerce shops, and news sites featuring reviews.
Aside from the three review post layouts, Zeen features WordPress's Let's Review plugin. Plus, this plugin lets you pick from multiple design templates to use on your review blog posts. You can also add unlimited affiliate buttons as well as pros & cons to them. This theme also lets your visitors leave their reviews or feedback in the comments.
If you want a theme that boasts a stylish and modern look, SmartMag is worth trying. Despite the minimalist design, it is rich in functionality.
Smartmag offers the ability to install five demos in one click. Additionally, it comes with a multi-page slideshow feature, drag & drop builder, various mega menu options, and layouts for customization. In addition, it features a complete review system that lets you use percentages, points, or stars to show ratings.
You can also choose from multiple custom widgets like the Recent Tabs. This widget lets you include recent posts, latest posts, and popular posts from a particular category in your sidebar tabs.
Looking for a fresh and contemporary magazine-style theme for review sites? 15Zine might be the answer. Created by Cubell, 15Zine allows you to display your content professionally. It also features tons of design options to customize the look of your website.
Use the Trending megamenu to present your content, pick an image style for posts, and drag & drop creator for layouts. Moreover, 15Zine is quite versatile, allowing you to use it with the bbPress, WPML, and WooCommerce plugins.
With 15Zine, you also get some great tools for review blogs. There are three different styles, pros & cons, multiple criteria, and options to include score subtitles. Plus, the Admin controls let you hide user reviews and choose who can see the posted review.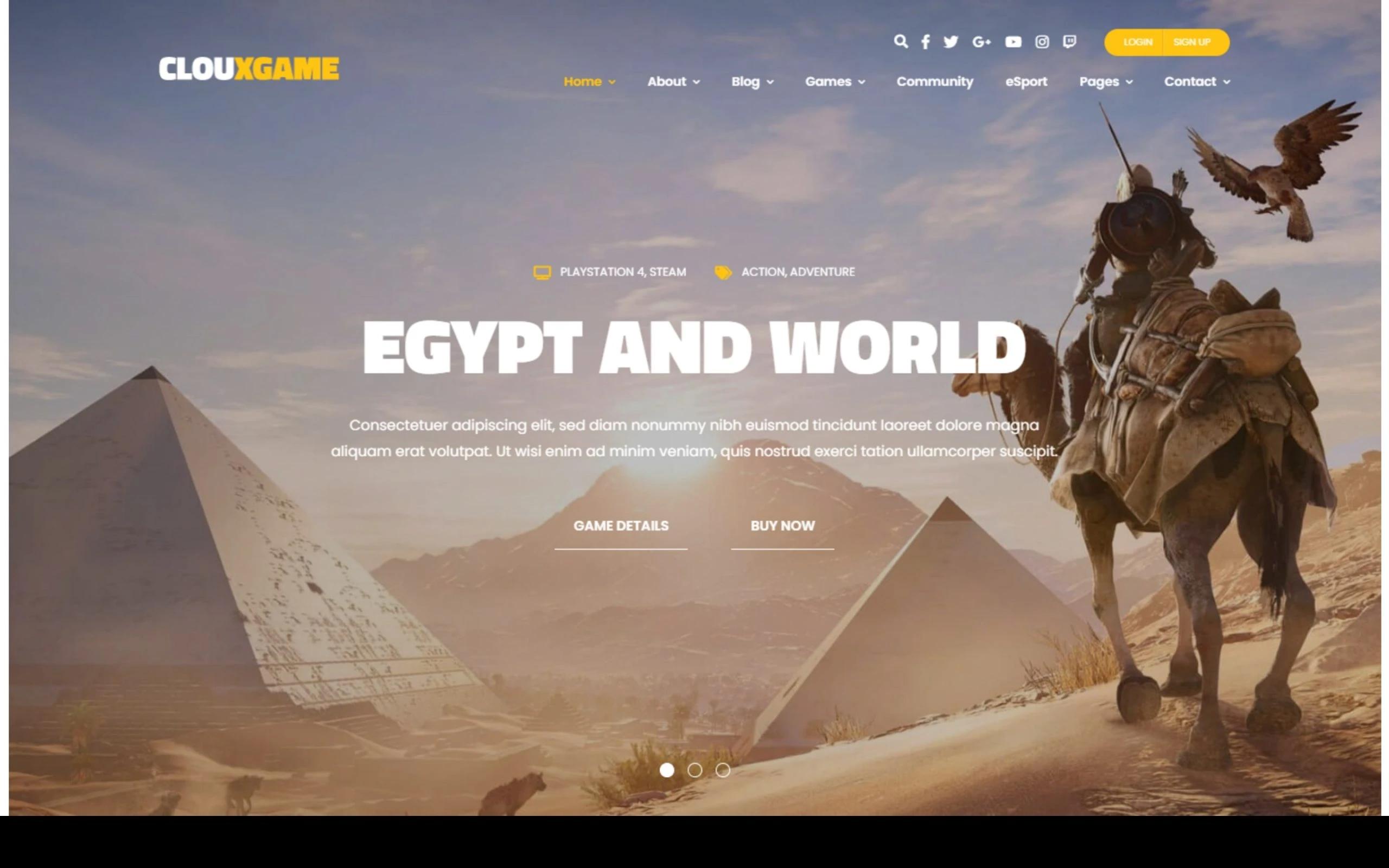 If you're planning to create a gaming review blog, Cloux's multipurpose theme is an ideal pick.
Besides the advanced game search tool, publicity, and game listing features, Cloux features a review system. With this system, you can add a pros & cons section and analysis. There's also a points rating, which lets you break down scores of individual components that contribute to the whole rating.
With Cloux, you also get the WPBaker Page maker that works seamlessly with WordPress's Customizer so that you can create and edit the blog easily.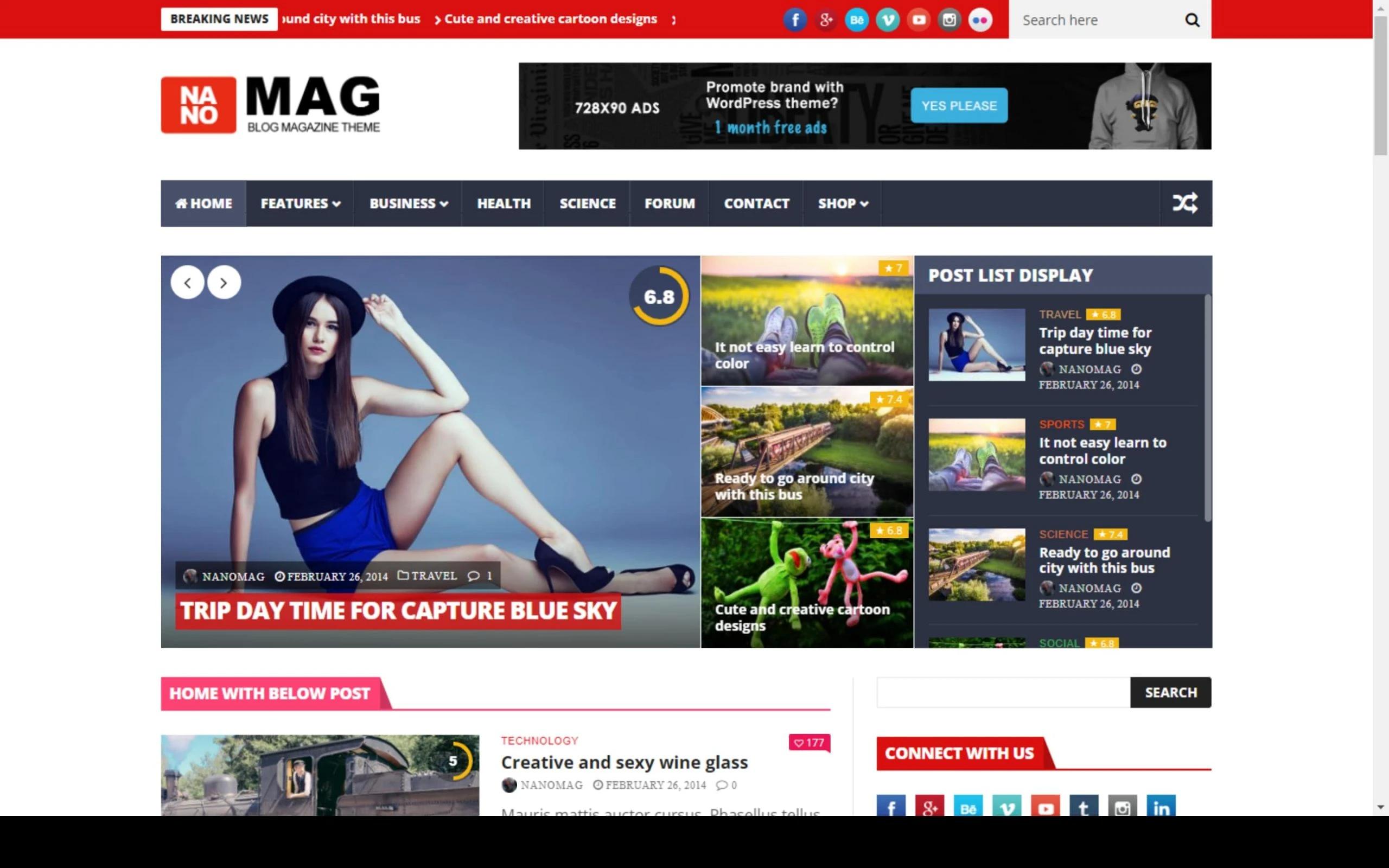 With NanoMag, you get a responsive WP theme featuring an integrated review system. It also has multiple pre-made demos to help you build a review blog easily and quickly. You can customize these demos using the in-built drag & drop builder with fourteen custom blocks.
Plus, you can pick from 6 header styles, a full-width or boxed layout, and four mega menu options. All these allow you to create a unique review blog. Your review blog can have more functionality with the help of shortcodes and custom widgets.
NanoMag features widgets for adding social icons, popular posts display, a "like" button, and more.
If you prefer a modern, well-optimized, minimalist, and feature-rich theme, Entrance is an ideal option. This theme boasts a clean look, which will provide a comfortable reading experience for your audience.
This theme is among the best options for news magazine sites, review sites, or any content-driven blog. It's a completely responsive design that will help display your blog on smartphones perfectly.
With Entrance, you also get tons of design options to pick from. In addition, you can even change the homepage options as per your needs. There's also a Live Theme customizer to change the look of your blog along with the color combinations with ease.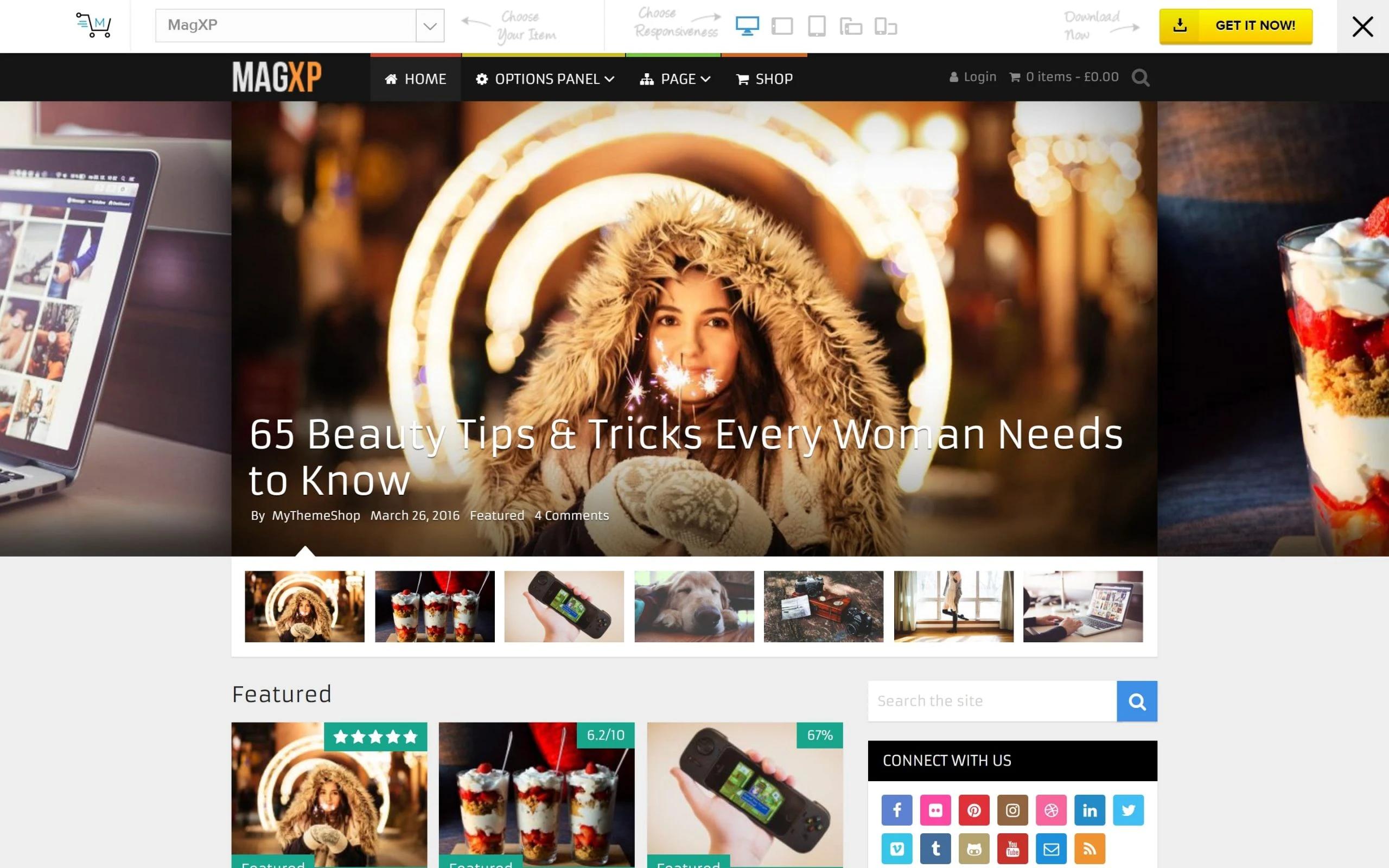 If you want a WordPress theme with a fast loading time, MagXP is an ideal choice. It's a fully responsive theme that works seamlessly with the Review Pro Plugin, which is among the top review plugins.
WordPress Review Pro features 16 customizable, pre-built review templates. It also has 5 rating systems: circle, point, and even a thumbs down/thumbs up rating.
There are over ten homepage designs that you can use on the go and a drag & drop builder to create your review vlog quickly. MagXP also boasts several customization features, including unlimited sidebar options, color options, and many more.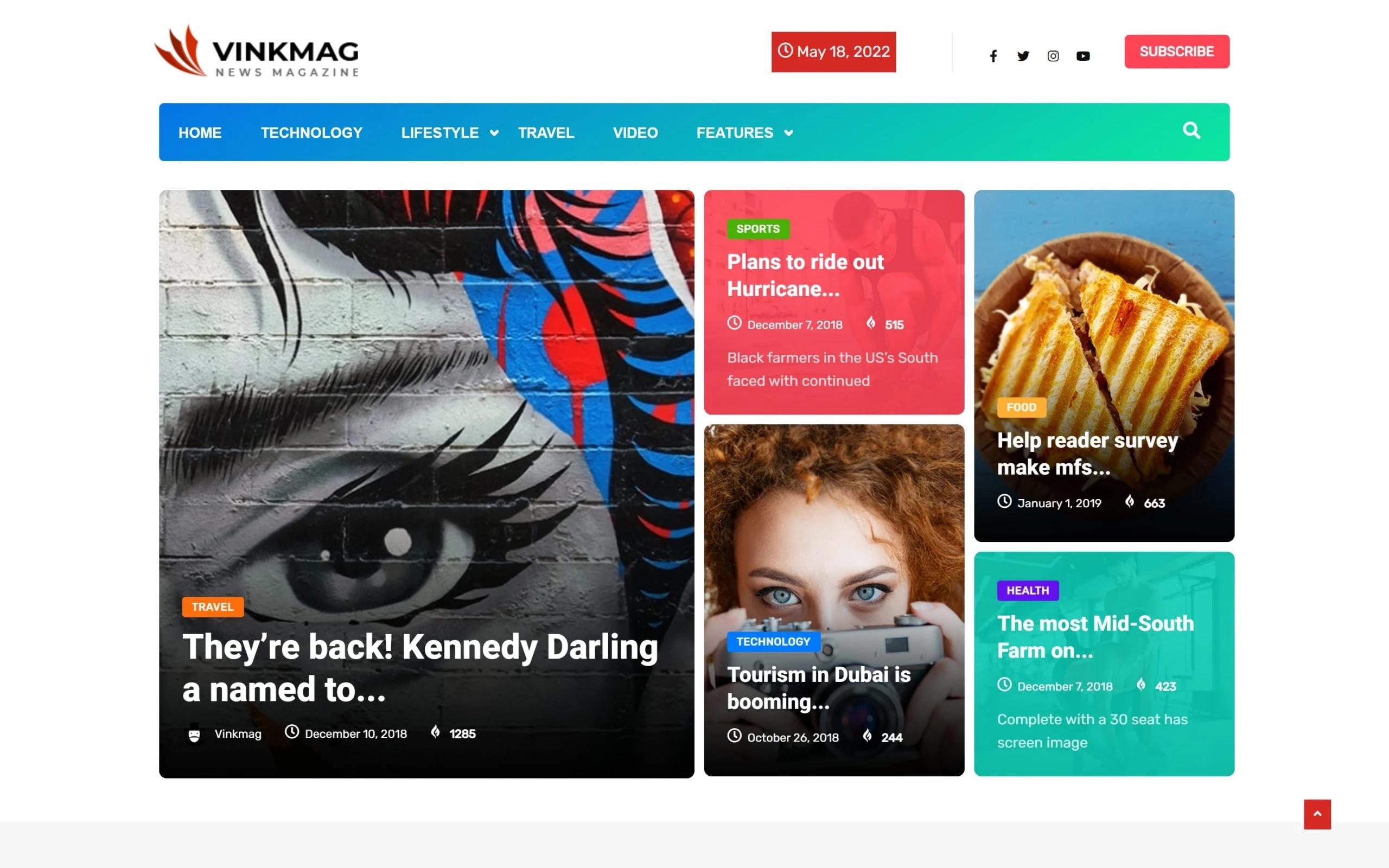 Are you looking for a top-rated WP theme that's ideal for magazines, newspapers, and review blogs? Vinkmag is an ideal choice.
Vinkmag features an in-built editor, header & footer maker, and various customization options. Also, you'll have to pick from 16 header styles, 30 demos, and different layout and post slider variations. It also has advanced features like reading progress and an infinite scroll bar, all of which improve your blog's user experience.
3 Best WordPress Plugins for Review Bloggers
The next step for learning how to start a review blog that is successful are the plugins. In no particular order, the following are three of the top WordPress plugins that you can use for your review blog.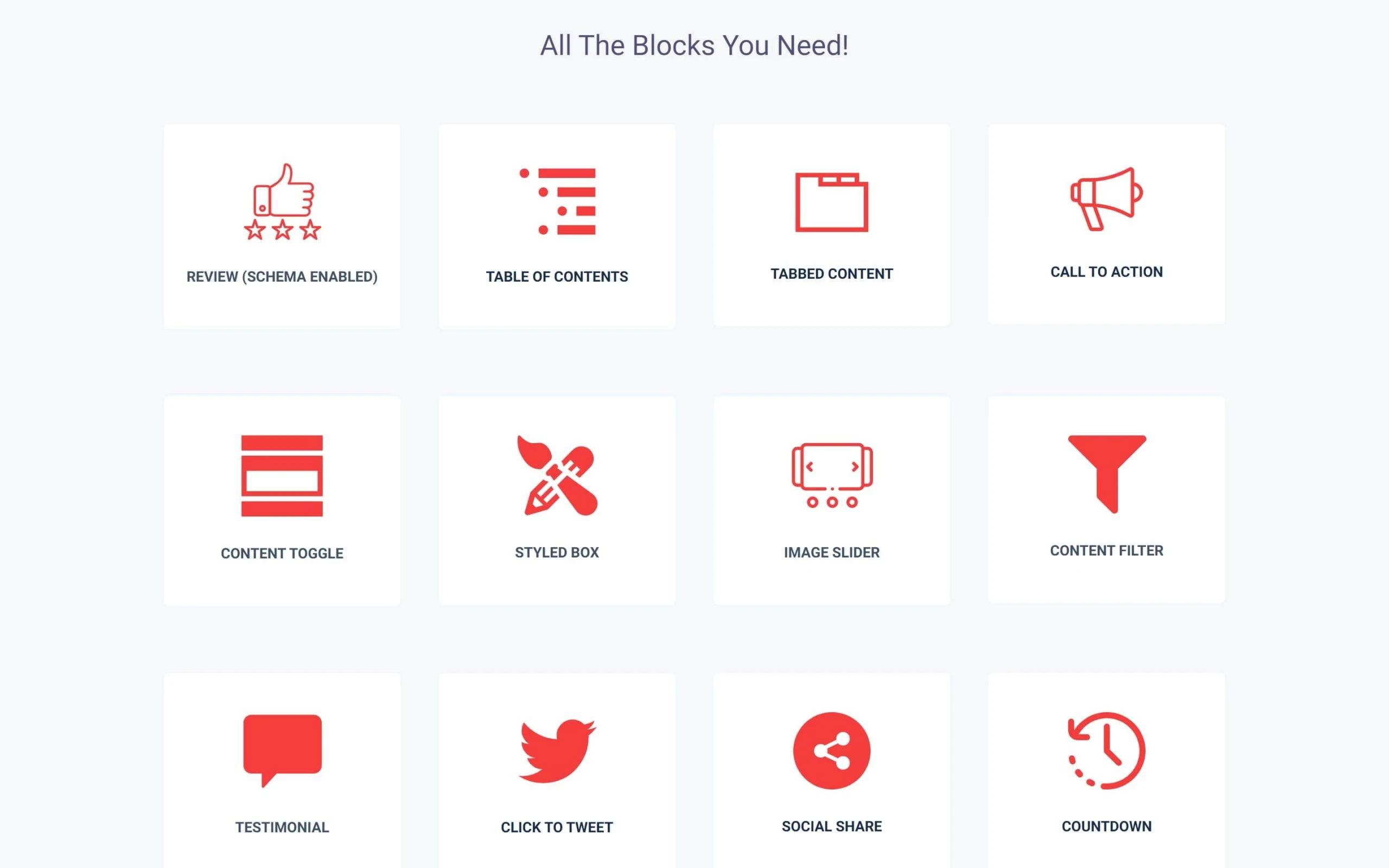 This is an easy-to-use and free plugin that features more than 15 blocks to let you develop great content. Ultimate Blocks' Review Block lets you include schema-enabled reviews in your WordPress site.
By adding a features list, description, a CTA button, and a summary, this Block builds more conversion-focused and engaging content for readers.
It's among the best plugins for WordPress review bloggers. First, it supports 14 snippet types that suit several subjects, including books, films, and even paintings.
In addition, you get several customization settings along with 16 design templates. It also offers 5 rating system options:
Circle
Points
Thumbs Up
Percentage
Star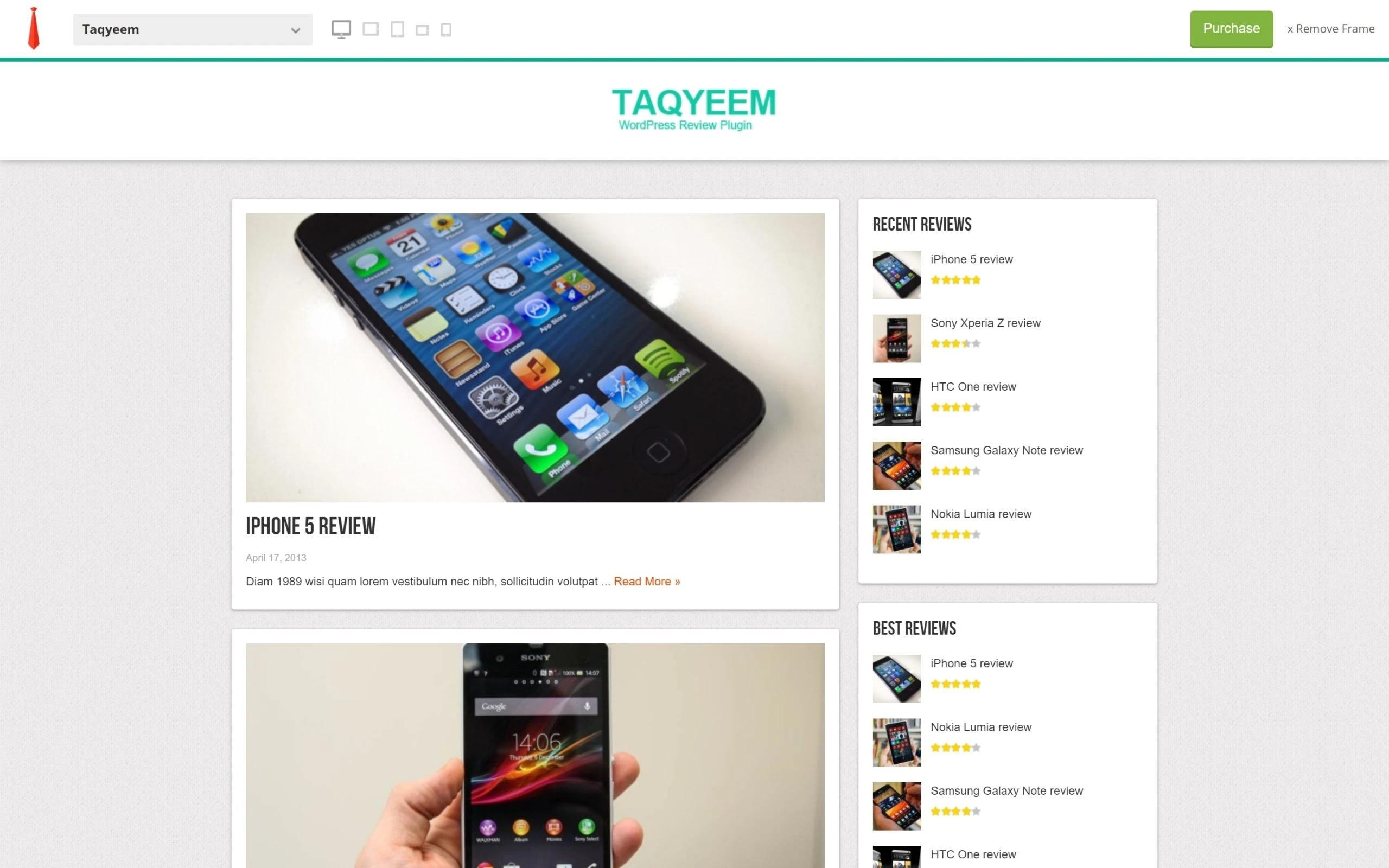 This is another top-rated premium plugin for review bloggers worth considering, and it's famous for its features and competitive price. With this plugin, you also get a helpful schema markup implementation for all post types. You also get multiple customization options:
3 rating styles (percentage, points, star) and change icons (love, thumbs up).
Supports 500+ web fonts.
Unlimited color options.
How to Write Review Blog Posts: What to Include
The process of learning how to start a product review blog won't be complete if you don't know what to include in a review. The answer to the question how to start a review blog won't be complete without following these nine key components:
1. Headline/Title or Brand Logo
One of the secrets of how to start a review blog and make it successful is the headline. The first few lines of your review post should make your visitors sure that they've come to the right page.
The readers should be able to tell that the post they're about to read is what they've searched for. To do that, the headline of your review includes the brand name. For instance, it can be something like "brand name review."
You can even include an optional headline highlighting a key aspect or feature of the product. If possible, adding an image of the brand logo will help your readers make sure that they're reading the right review.
2. Summary
Including this section in your review will help catch the readers' attention to:
Identify who is best suited to use the product.
Identify who shouldn't use the product.
Know if they should read the review.
Give a CTA (Call to action).
The section could include:
An overall rating.
Whether the product is worth using.
The date the article was reviewed.
The reviewer's name.
The date the post was published.
The brand logo.
A product description.
3. What's the Product Name or Brand Name?
This is another important section that you should consider including in your review. When people look for a particular product online, they want to know more about it. So, you should make sure your review answers the question directly. Use heading depending on the niche and research. For instance, it could be something like "how a product works?" or "What is this product?"
4. Features
Anyone looking for a review on a particular product is interested to learn more about the features it offers.
Does it provide anything unique compared to the competitors? Do your proper research and if the item you're reviewing has such features, list them.
Pro tip: When highlighting the benefits or attributes, use an HTML table or bullet points. Remember that the goal of your review is to help your readers decide whether it's worth using the product or not.
5. Pricing
Price is a critical factor to consider when making a buying decision—as such, adding the pricing information to your review will make the content more valuable for your readers.
In addition, including the word "pricing" in your subheading will help Google make sure that your review has all the details about the products' costs. Not every product comes with a straightforward pricing structure. Some brands offer items or services in different price plans or levels. So, if the product you're reviewing features different pricing, be clear about what each offer.
Do you get a discount if you buy in longer-term or bulk? Does it include a guarantee or warranty? Where to get the products from? (Hint: use affiliate links)
6. Screenshots
Before purchasing a product, people are interested in knowing what it looks like. If you're reviewing a physical product, readers like to know what it's like to use. And snapshots or screenshots are a great way to do that. Also, it's better to make your own screenshots instead of relying on generic stock images provided by the manufacturer.
That said, if you lack the time or the budget, you can use the pictures offered by the maker. If you prefer, you can place all the screenshots in one section using a slider. Doing so will allow your readers to see different aspects of the product from one place. Soliloquy is a great plugin that you can use to do this.
7. Rating
You should also consider adding a visual representation or rating to your reviews. This will help readers to tell if the product or service you've reviewed is good or bad.
It also helps your readers to determine if your review is worth reading further.
8. Alternatives
When looking to make a buying decision, people prefer to compare the product they're interested in with other similar products. And so, including alternative options in your review will help your readers decide what's best suited for them.
That said, you should avoid recommending or listing more than three alternatives because more options will result in more confusion. However, you can research and present the unique features, functionality, or affordability of other products to help them differentiate.
9. Pros & Cons
Another essential part of how to start a review blog is to include the Pros & Cons section. This part is where you highlight the advantages and disadvantages of the product or service you're reviewing. No product or service is perfect. So, if your review blog covers only the positives without highlighting the negative aspects, it's not really a review.
Best Practices to Consider When Writing a Review
Want to learn how to create a review blog that makes money? Following are some best practices that you should consider when writing a review.
1. Empathize with Target Readers
Nowadays, you'll come across many reviews online where they only cover the product's features. If you're thinking of taking that path for your review blog, it's quite unlikely for it to become a success. Remember that your readers don't read reviews to know about the features because that information is already available on the seller's site.
What they want to know is whether that product can help in solving their problem in real-time. Therefore, it's crucial to empathize with the audience.
Here are some ways you can do that:
Share your problem: First, mention your problems before talking about the product. Once you do, you can talk about how the product helped in solving the issue.
Use friendly voice: It'd also help to use 1st person voice to create a more casual and conversational post. As such, your readers will feel like they're talking to a friend, thereby empathizing with you.
Pressure the pain: You can also ask rhetorical questions to pull the readers' attention and make them understand your situation. For instance, you could use something like "do you feel like you're spending too much time on social media?"
2. Provide Social Proof
Proving social proof can really help your review site stand out from ones that feature spun user-generated posts. You can include social proof in your reviews using these steps:
Mention reviews of power users: Your content can feature reviews of power users (reviewers, bloggers, and other well-known online personalities). If they've reviewed the product or service already, you can mention their quotes. Doing so will help readers know the experts' opinions about the product.
Social shares: More social share equals more popularity. You can improve social shares by buying some Facebook or Twitter ads to boost the shares of your review.
3. Use Sub-Sections
Simply writing a nice review post isn't enough. You'll also ensure that it's easy for your readers to navigate.
To do this, you can break down the review into different subsections, especially for long reviews. Additionally, you can use both pictures and headings to make subsections.
4. Separate Comparisons with Column (Middle, Bottom Sections of the Post)
Also, use simple CTA texts like Learn about [insert product name] or Try the [product name].
Promote Your Review Blog
Learning how to become a review blogger is not complete if you don't have blog promotion knowledge. Simply starting a review blog isn't going to help if you want more people to find your site.
It's equally important to know how to advertise a review blog so it reaches more audiences. There are several ways to do that. To help you, this section will cover five useful tactics to promote your review blog, which includes:
1. Email Marketing
This is among the best tactics to advertise your review blog as it lets you connect with your audience directly. But, of course, you'll have to grow your subscriber list first. For that, you'll need to ensure your review blog has the following two critical things in place:
A simple way for readers to join your subscriber list.
A compelling reason for them to sign up. In other words, you need a great lead magnet.
Once you have the list, email the subscribers about your latest review blog posts. Also, make sure you ask them (politely) to like, comment, and share the content with their contacts. This will help you reach a wider set of people.
2. Grow Your Social Networks
Another important factor to consider when advertising a review blog is to develop your social networks. That means maintaining a consistent presence on popular social networks and posting frequently. Don't just show up whenever you need to share your latest review post.
Remember, social media works two-way, so you must also engage with others by liking or sharing their content.
Make sure your social media post texts vary according to the network. For instance, you can use tools like Sendible or Blog2social, which lets you customize your post for each network by adding relevant hashtags, using short or long messages.
In addition, Sendible provides content recycling, which means you can keep promoting your review content regularly. It also offers a social inbox to manage replies and interact with your audience.
3. Social Groups, Forums, and Communities
Establishing your authority is also critical in promoting your review blog, and that's where online communities come in.
Online forums, groups, and communities provide the opportunity to build relationships, contribute, and build your online presence. However, simply dropping links to your blog won't work here. It's important that you provide value by participating in discussions.
To get started, look for established groups or forums that have good moderation and are active. You can then use suitable platforms for your niche:
Quora.
Web forums.
LinkedIn groups.
Pinterest groups.
Facebook groups.
4. Paid Advertising
While learning how to start a review blog, aside from free promotion tactics, you can also go for paid alternatives to advertise your review blog. Want to know how to start a review blog with a good promotion? Here's how:
Social Media Ads
If your social media reach declines, you can consider paid advertising. Every social media platform feature different advertising formats and demographics. For instance, there's:
You'll have to consider the following:
The costs for each network & your budget.
The best ad format. For example, text, video, or images
The right social platform for your campaign. Preferably one where your target audience hangs out.
Search Ads
With search ads, your advertisements will be pop up in search results. It's also called PPC or Pay-Per-Click because you pay a fee every time someone clicks on the ad.
Note: Remember, boring ads won't help in promoting your blog. Make sure the ad features an attractive ad text and headline.
5. Blog Commenting
Commenting on top blogs related to your niche will help catch the attention of the blog owner and other commenters. Plus, if you provide a useful comment, it'll encourage others to check your review blog.
In doing so, the blog owners might even give you a chance for Guest posting on their blog, which is an excellent way to promote your blog and gain incremental traffic right from the start.
6. Contests
Another effective way to promote your review blog is to hold blog contests. This can help you attract new readers, which will lead to more blog traffic and popularity.
Now that you know how to start a review blog and make the contests more engaging, you can give your audience the opportunity to win one of the products mentioned in your review post. In addition, conducting contests is more economical compared to other marketing techniques like paid ads.
Start Making Money
Did you know that your review blog can help generate a consistent income? This explains why more and more people are interested in how to become a review blogger nowadays. However, in order to make passive income, it's essential to follow proper monetization tactics.
So, if you want to learn how to create a review blog that makes money, here are the three best ways to generate revenue from your review blog:
1. Google Adsense
If you're looking for an easy way to make passive income from your review blog, then you should try Google Adsense. The process is quite simple. You just add a Google script to your blog and display ads. Once that's done, every time someone clicks on the advertisement, you'll get paid. These ads are also called CPC ads.
Google Adsense is also an excellent way to make money, especially if you've just started your review blog.
2. Affiliate Marketing
Another way to get paid for reviewing products is through affiliate marketing. It's also among the most popular monetization options for review bloggers.
For this, you get special links for the products you're reviewing, and you'll earn an affiliate commission for every purchase made via the link.
In every industry, you'll come across companies that offer affiliate programs. So, it won't be that hard for you to find one within your review blog niche.
Following are some top sites where you can find tons of products to review and promote as an affiliate:
After picking the products you wish to review in your blog, you can use PrettyLinks, which is a WordPress plugin, to manage the affiliate links.
3. Sponsored Post
You can even do sponsored review content for brands within your niche. For example, let's assume you're about to start a tech review blog. In that case, you can find companies that'll pay or even give you access to their service or tools so you can review them.
That said, make sure only to get a product review partnership for a blog with brands that align with your niche. Doing so will help prevent your readers from feeling alienated.
Once you've established those partnerships, it's important to have a smooth payment process in place. This is where efficient invoice processing can be a game-changer. By streamlining your payment system, you can focus on creating great content without worrying about payment delays or errors.
Ideas for Review Blog Posts
Are you struggling with how to start a review blog and trying to come up with new content ideas and blog post topics that are demanded? If so, here are some great review blog post ideas for different content types.
How-to Guide Review Posts
How-to-styled articles are an excellent way to share knowledge and insight with your readers.
Such content is informative and guides your readers to perform or use a product with step-by-step instructions. Remember that your readers will return to your site when your reviews offer more answers and value. This, in turn, will ultimately turn them into a customer.
Following are some things you can consider when writing a how-to review guide:
Use pictures and videos as it'll help your readers understand better.
Use bold and headings to identify critical stages.
Use numbered lists.
Write in a direct tone.
Here are some how-to product review topic ideas:
How to use location tracking on iPhone: Beginner's guide.
How to find honest and legit product reviews.
How to write great skincare product reviews.
List-Based Review Posts
List-based review posts are another great content type that let you consolidate information and gives your audience a quick and simple read. For people looking for quick answers or have limited time, list review posts will help answer their queries quickly.
Following are some list-post review post topic ideas you can write on:
8 things to consider when buying an Amazon product.
3 tips to follow when purchasing boots for hiking.
20 best smartphones in 2022.
Video content, infographics, and eBooks are other review blog posts you can experiment with. Here are some ideas for such content types:
Why I recommend using air fryers.
iPhone 11 Pro detailed review.
Budgetarian bedroom makeover.
It's critical to find the right content topic and type for your next review post. You don't want to spend hours or even days working on a review piece only to find that it doesn't perform well. Here are some tips you can consider to find the right ideas for review blog posts.
Google is Your Best Friend
The best and free way to find review content topic ideas and types is to use Google search. Simply type your keyword and Google's autocomplete will suggest topics that people are looking for.
Check Competitors and Other Useful Blogs
If you are wondering how to become a review blogger with insightful content, you can also find content ideas for your review blog by looking at what your competitors are doing.
There are two effective ways to do this. First, you can manually visit different blogs to find what they're writing reviews about. Alternatively, you can use Ahrefs to identify top-performing review topics and blogs.
Use Google Search Console to Find Content Ideas
Another valuable and free way to identify what your target audience is looking for is by using the Google search console. That said, it's also important to make sure the review post you publish performs well.
Writing a review piece on something your audience is looking for won't guarantee that it'll perform well. Consider identifying other top-performing blogs and existing search results. Then, ask yourself the following questions:
Is the existing review piece high-quality?
Are the top-performing review blogs well established? If so, what can you do better to rank for that niche?
Are there any way you can improve the existing review post? (ie. adding videos, pictures, making the content more valuable and longer for the readers, etc.)
Review Tips for More Affiliate Conversions
There's a wrong belief among the review bloggers that glorified advertisements online can help convert into sales even if the product is terrible. However, the truth is those glorified ads covert at a much lower rate compared to honest reviews.
Be mindful of the fact that as a review blogger, your content's credibility is everything. Your readers (both new and old) will check your content and give their educated opinion depending on how you present the facts.
So, if you publish a review that's blatantly positive just so you can boost your blog's revenue, the readers will know right away and leave your website.
Still wondering how to become a review blogger, killing the conversions game? Here are three review tips you can follow to boost your affiliate sales:
Back your opinions with facts: Sharing your thoughts about a product is great. However, you need to back them with facts. If you publish reviews filled with your views without any reason, you'll have a hard time as a review blogger. For instance, if you mention that the product's material is bad, you need to tell your readers why it is so.
Mention the negatives too: No product is perfect. By highlighting both the positives and negatives, you're indicating that there's room for improvement. Plus, doing this will help companies use the feedback as constructive criticism to improve their products in the future. Moreover, mentioning what's good and bad about the product will make your review more valuable.
Spell out who the product is for: This is the best way to turn your visitors into affiliate sales. If there's a specific group within your niche that will and will not benefit from the product, mention them to the readers.
Final Say
So, this concludes our comprehensive guide on how to start your own review blog and how to become a review blogger. If you follow the tips mentioned in this blog, you'll have an easier building a successful blog.
Do you have any other questions or tips related to review blogging that you'd like to share? Need more tips on how to become a review blogger? Let us know in the comments below.