Content is critical for digital engagement, but consistent creation poses challenges.
Between researching topics, visual production, publishing scheduling and analytics tracking, generating engaging material demands extensive labor. Maintaining relevance through regular updates is key yet proving difficult against tight constraints.
Thankfully, the proper content creation tools aim to streamline this process. Features like automated templates, visual design without extra skills, and planned strategies paired with insights dashboards have the power to ease production while retaining strategic focus.
Properly applied, such content creation platforms can optimize efforts in today's landscape.
What Are Content Creation Tools?
Content creation tools are software that helps produce written, visual, or audio pieces for marketing. A good tool cuts down your content time so you can spend it growing your business instead.
These babies aren't just for writers - designers and marketers can benefit too. Tools offer features like analyzing search terms, designing slick videos, and even editing with artificial intelligence.
Here are some popular types:
Keyword tracking tools to see what your audience searches for. Focusing on the most popular terms gets you seen more!
Image libraries full of free stock photos for blogs. No more hours hunting online for the perfect pic.
Podcast and video editors that let you tweak soundbites and clips in a snap. These content creation tools polish your medium and long-form materials.
Writing assistants that improve grammar and style with a click. Grammarly and Claude are my faves for typo-free text.
Content calendars like Planning let you map out social posts to a tee. Never skip a chance to engage customers!
Content Research Tools
Ever wondered what really grabs people's attention online? Google Trends provides insight into search volumes worldwide and locally.
It analyzes query data over time to reveal trending topics. See what's hot globally or zoom into specific places and dates.
Studying search behavior has uncovered all sorts of interesting patterns. From predicting flu outbreaks to unearthing societal biases, Trends spark new ideas.
Businesses have successfully translated Trend insights too. Use it for planning campaigns, creating content, or tapping emerging interests.
Whether you want a pulse check or outside inspiration, Trends paints a picture of collective curiosity in real time. A quick peek can offer food for thought in marketing and beyond.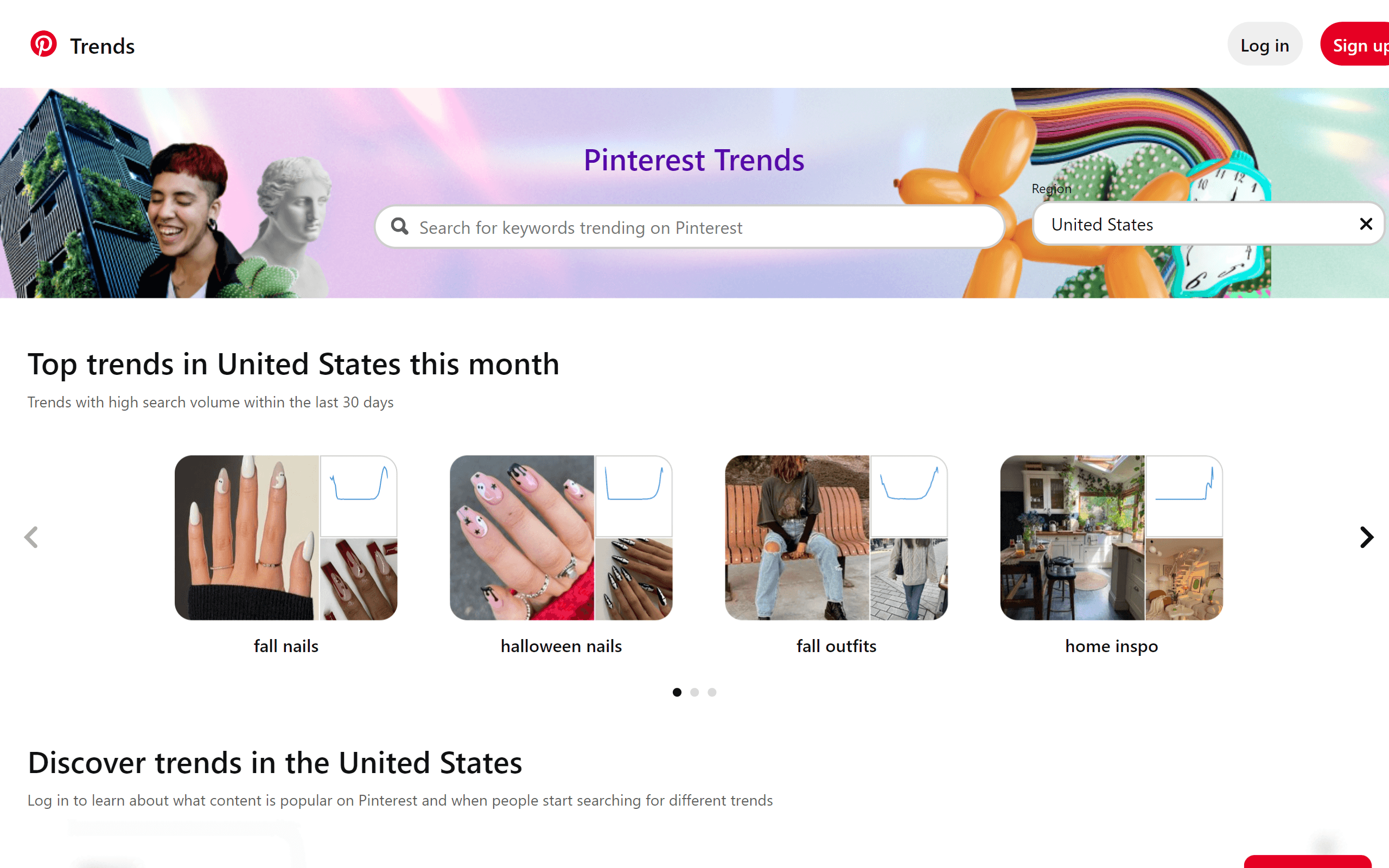 Images for blogs drive more social engagement than text alone. But keeping pace feels impossible. Pinterest Trends illuminates rising searches through keyword tracking.
Avoid FOMO missing trends. Hop on rising interests before competitors with frequent updates.
Content creators, strategize with audience insights. Apply top pins' secrets to recreate engagement in your niche. Filter dates to spot seasonal shifts.
Forecasting empowers creative domination. Boost outcomes leveraging this visual platform's specialists. Pinterest Trends elevates visual success.
Are you struggling to come up with fresh blog topics? As marketers, staying ahead of the content curve is tough. That's where AlsoAsked comes in.
This tool aggregates Google's "People Also Ask" section to map out related keyword questions visually. Enter a search, and it charts the top 4 queries and their connections - kinda like a mind map.
Seeing topic relationships in a quick glance provides perspective. You can even export the graphic for planning. Drill down on questions specific to regions too.
Analytics folks will love exporting the full list as a CSV. Scope out evergreen and trending topics over time for your blog queue.
Clicking through the chart deep dives further. It's a content rabbit hole heaven for sourcing fresh angles!
Whether scoping macro trends or micro niches, AlsoAsked kickstarts the idea phase. Give it a test run - you may find your next hit piece lurking in those question charts. Streamline content planning and stay ahead of the curve.
This tool aggregates real search queries from across the web. You get a huge list of topics broken into logical categories - everything from personal finance to social media is fair game.
Scanning hundreds of options is the perfect idle activity to spark creativity. Need a new blog angle? Give it 10 minutes of scrolling and I guarantee at least one concept will emerge.
Some results even include metrics like monthly searches, fueling your strategic side.
Once inspired, AnswerThePublic provides related questions to fully map out content series, minimizing research time.
Whether combating a case of the blanks or optimizing your editorial calendar, this query cornucopia Jumpstarts the ideas phase with zero effort. Save brain power for writing - your next hit topic could be a click away.
This tool analyzes data to predict topics primed to surge in popularity over the next 1-6 months. You'll look like the authority long before others catch on.
Explore topics broken out by niche, so you can target your industry. Find entire sections tailored to your focus.
Jump on trends before they explode. Develop premium content positioning yourself as THE expert just as interest peaks.
Hundreds of evolving ideas refresh each month. I usually snag 3-5 to fuel over 30 days of posts. Beats individual searching hands down.
Never play trend catch-up again. Feel like an insights insider and separate yourself from the pack with this predictive edge.
Your next big audience hit could be in your inbox - sign up to get ahead of what's coming.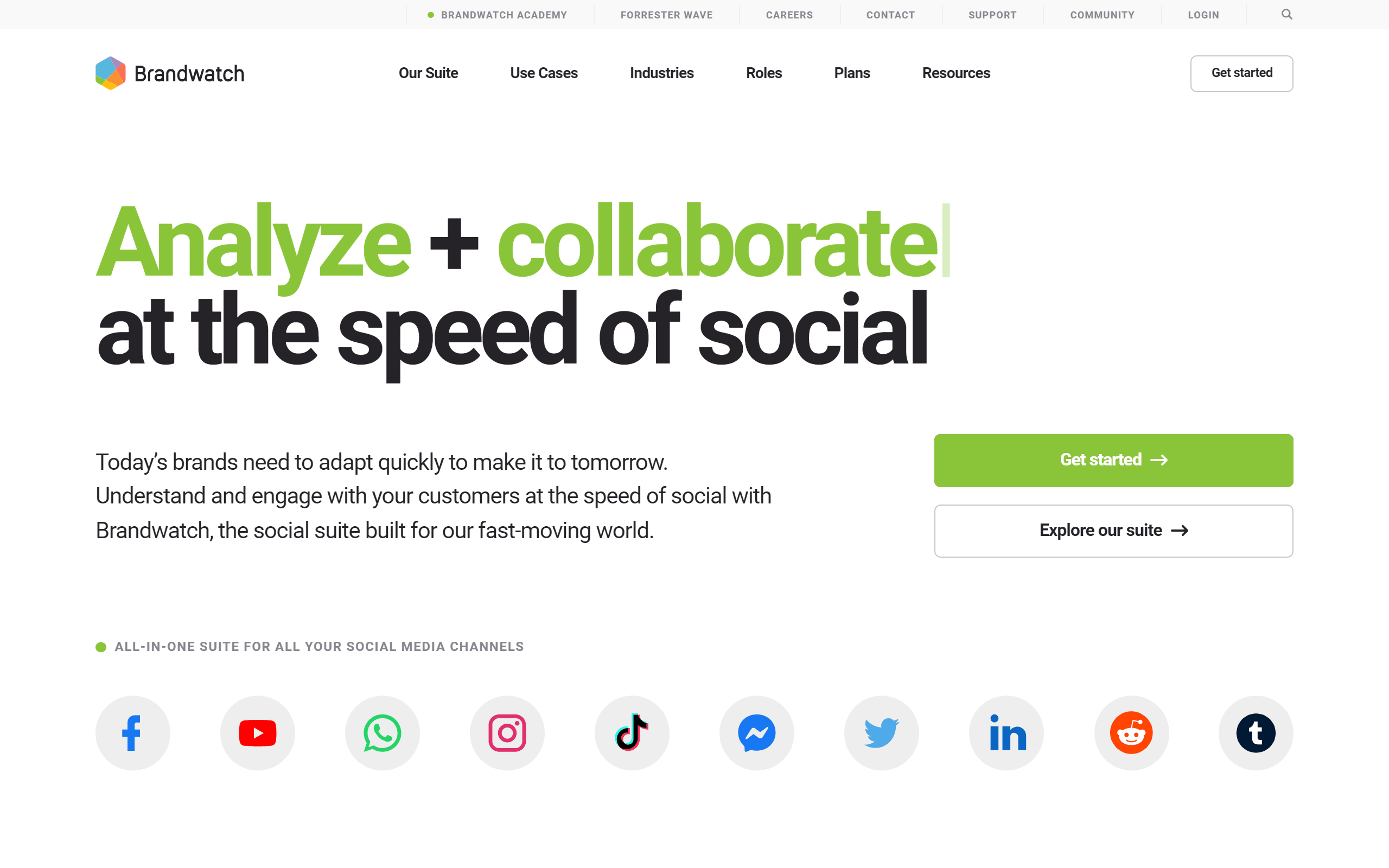 Truly understanding online conversations is key. But manually tracking keywords across channels is a full-time job.
Brandwatch simplifies this through advanced tracking tools. Easily monitor targets, competitors and trends - all in one place.
Sentiment analysis identifies positive and negative discussions around products, helping refine strategies.
Competitive research offers valuable insights too. Sometimes inspiration for new content arises.
And their free trial provides risk-free access to these robust features. Returns on investment become clear quickly thanks to gained intelligence.
Overall, Brandwatch streamlines social media management. The content creation tools empower data-driven decisions to grow brands in completely new ways.
Give it a test run. This solution can seriously upgrade understanding of audiences like no other.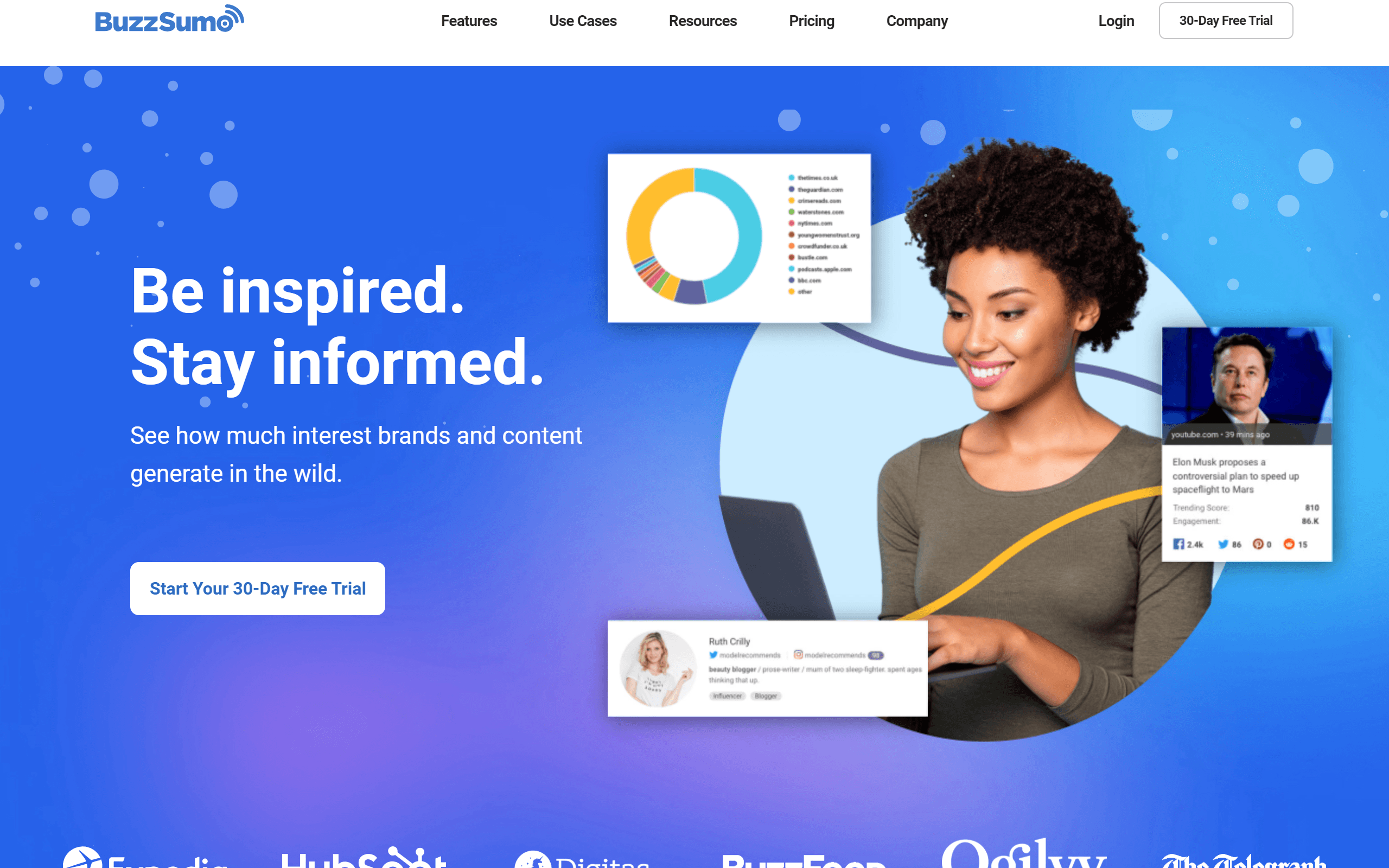 This powerful content creation platform provides sorely-needed analytics at your fingertips. With billions of articles and social metrics integrated, clarity emerges.
Quickly identify top performing topics, styles and formats in your industry. Benchmark and optimize accordingly without tracking manually.
Competitive monitoring offers creative inspiration too. See what resonates most for others while brainstorming your next hit.
Blazing fast, simple searches deliver crystalline insights. Leave clunky interfaces behind - BuzzSumo takes research seamless.
Ramp up your creation with their free tools. Crystalized industry intelligence will boost posts and elevate metrics.
No-nonsense analytics help take content to new heights. Boost strategies while saving valuable brainstorming minutes.
Getting fresh blog topics weekly puts heads against walls. But this tool pulls real search and trend data for goldmine concepts tailored to niches. No more stare-downs!
Blazing fast functionality surfaces lists of related topics in seconds. It even pitches engaging formats. Kick writer's block fast.
Keyword analysis maps full content series too. Schedule create a content calendar in advance for ultimate productivity.
Outputs ideas directly to CMS workflows for seamless publishing. Say sayonara to procrastination for good.
Free version gives the brilliant brainsparks to energize content marketing. Reignite stalled strategies and watch traffic take off.
Stop hitting walls and start cranking out magnetic posts with this simple solution. Fuel full campaigns in moments.
Content Writing Tools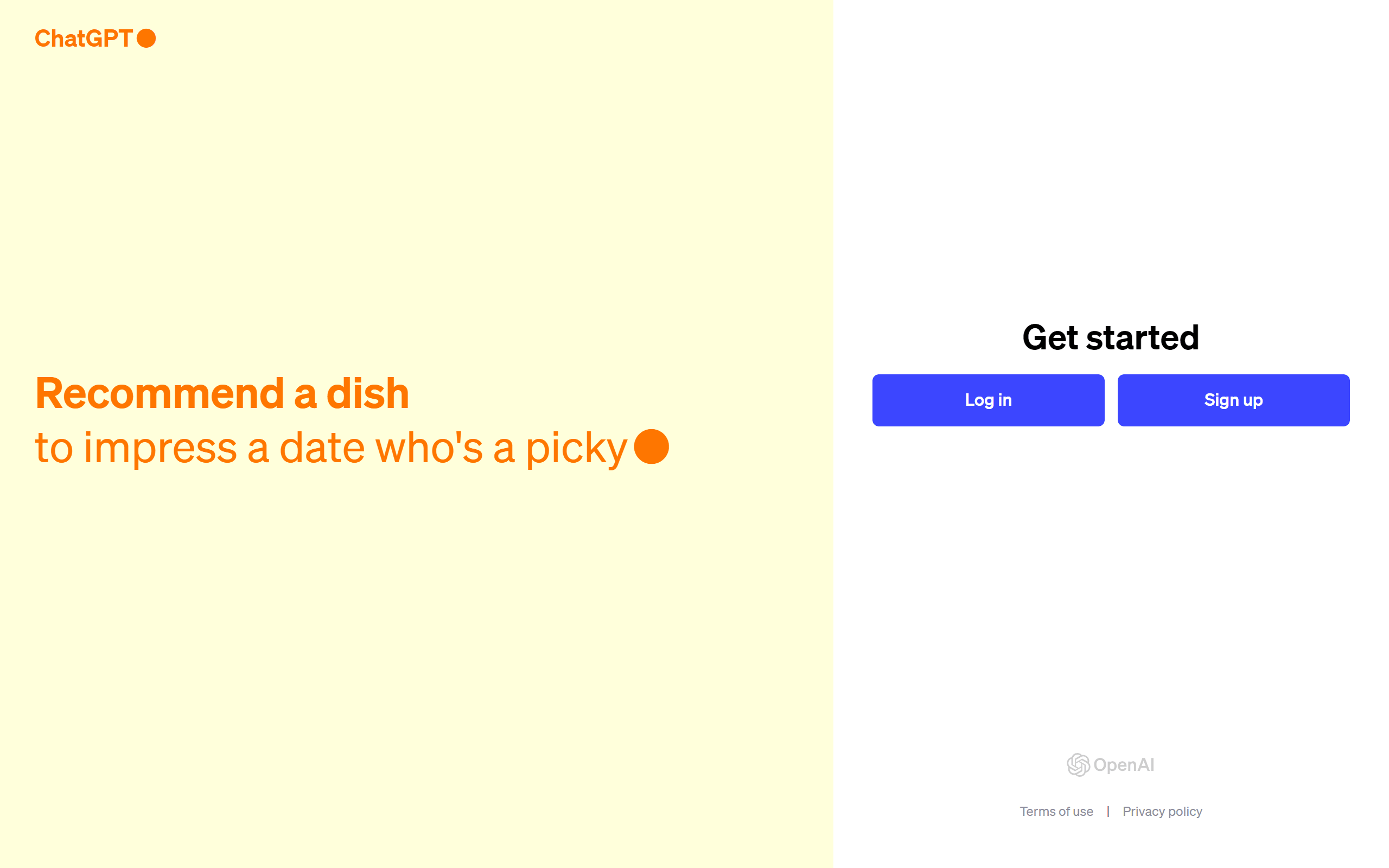 Ask anything around keywords, content formats, industry trends - expect detailed, well-researched responses STAT. Leap past hours of digging for gold.
Natural dialogues feel like chatting with an expert. Bounce around ideas fluidly until landing the perfect solution.
Already helped with social posts, blog topics for my niche, collaboration pointers - all right on brand. Insightful assistance adjusts to your needs.
A marketing genius isn't just by your side, they're at your beck and call. Transform how efficiently you kickstart projects and hit goals.
Test out the brain power speeding workflows. ChatGPT unleashes new heights of content creation and more.
The B2B world moves fast - but writing all your material feels impossible right? Until now.
Copy.ai swoops in like a hero with AI content creation tools that generate high-quality content at scale. Using natural language chat, idea dictionaries and more - all from within their seamless platform.
Chase the blank page away by sketching topics and securing drafts in a breeze. Then tweak before the entire publish cycle.
Bulk up workflows for repetitive tasks too. Systems automate what bores so you stay focused on high-value jobs.
Integrates with top CMS too. Watch how smoothly generated gold flows to completion.
Try their goldmine of free superpowers. Guaranteed you'll be hooked on Copy.ai's wizardry for optimized content production at its finest.
Need writing wisdom? Grammarly's got you covered.
As marketers, words are crucial. But who has time to proof obsessively?
Grammarly swoops in - a genius grammar guardian living in your devices. Just paste or type for lightning analysis of spelling, tone, syntax and more. Protect your professionalism.
Seamlessly integrated with all major writing and publishing content creation tools too. No tab-switching madness mid-flow.
Even their free version gives you mad skills. But premium takes it further with sophisticated vocab training. Upgrade your edge.
Let Grammarly's AI shield catch what slips under your radar. Always put your best particularly punctuated foot forward for maximum customer connection.
This ally automates ammunition for compelling copy. Join the cult of flawless phrasing today.
ProWritingAid acts as an AI ally scanning for issues beyond spelling. Like weak words, repetition, missing keywords - all suggestions to strengthen stories.
Quickly breaks down notes so you prioritize what really impacts copy quality. No hunting for nitpicks wasted.
Seamlessly enhances workflows too. Forget printing drafts like cavemen - instant feedback boosts instead.
So invite this genius to your corner for collective copy criticism. Watch work receive an automatic upgrade to pro level with every publish.
The Hemingway app helps writers. It finds problems that make writing hard to understand. Things like using "passive voice" too much or sentences being too long/complicated.
You can use it free on their website or pay $20 to download the app. Will it make you better? Since it's named after famous writer Ernest Hemingway, probably!
While it doesn't check grammar like other apps, it gives helpful tips. Things like blogs, freelance work or writing for fun can benefit. Using Hemingway can make writing easier to read. Worth a try!
This tool scores your lines using clicks and searches. Tells you fast fixes too! Feel confident bait hooks folks.
See top competitors' headlines. Creep and keep your edge sharp so you're never left behind.
Access past wins to recycle or retweak. Already battle-tested babies may rank higher second launch.
Plus banks unlock options beyond usual suspects. Drive intrigue and bag more eyeballs waiting to engage.
Forget guessing alone - this teammate drives traffic. Your content scores a lift now with its data power.
This app turns your speech into easy-to-share text. Record meetings, lectures, ideas - Otter types it out fast.
Review later? No problem. Transcripts save the day. Access info however works best too.
Import audio or video, export clean docs. Perfect for projects, presentations, memory-jogging.
Integrate with Zoom for live captions. Profs, boost engagement by including the link.
Plus brainstorming sessions? Otter gets all ideas on paper without missing a beat!
By spreading info further, Otter creates knowledge that uplifts more people. Now that's a impactful content tool.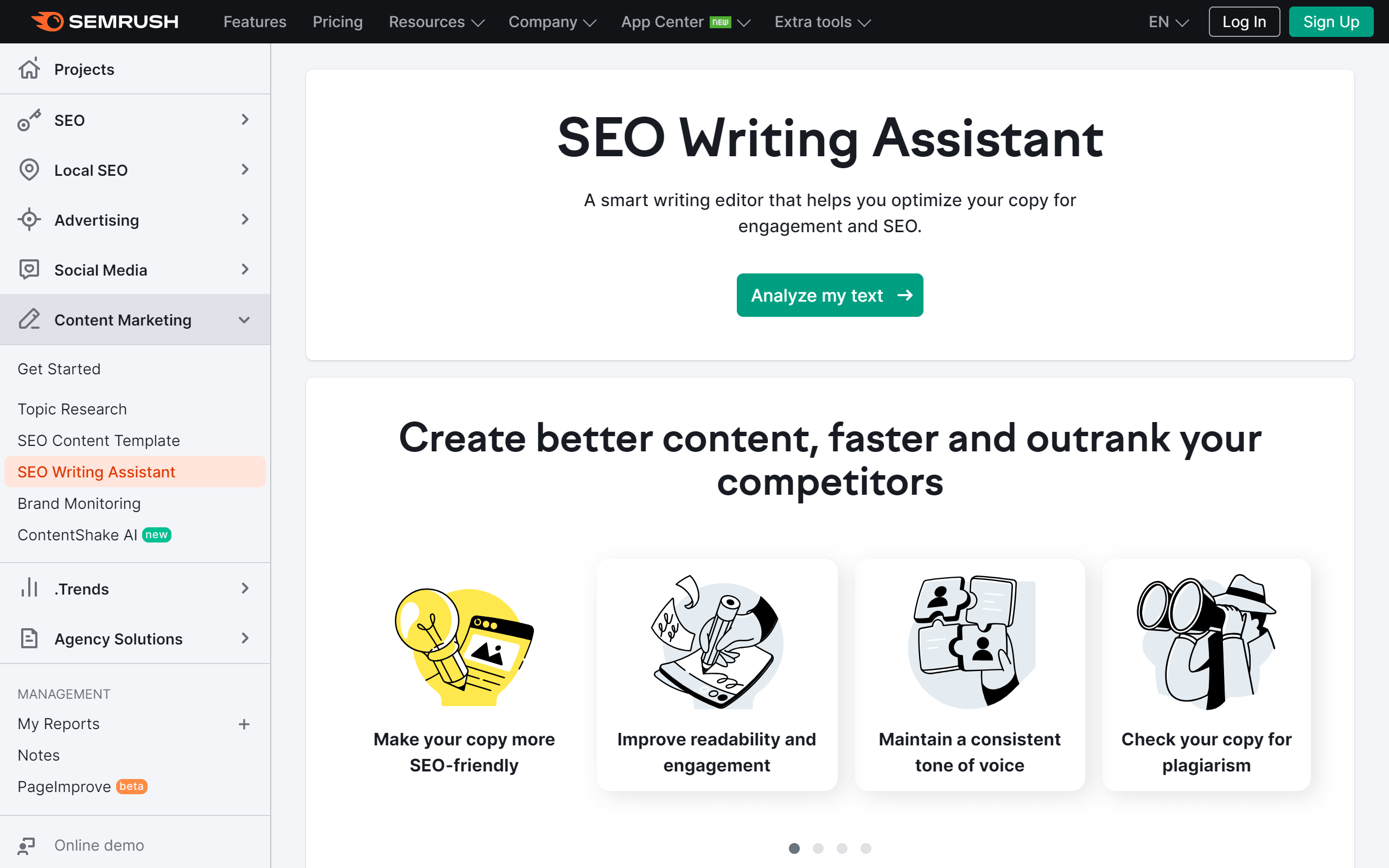 This handy tool makes keyword optimization easy-breezy. Gets real-time feedback on edits in docs like Google Docs.
It checks readability too and how well your brand tone sticks. No more shots in the dark before posting.
Use it pre-publish to refine faster and improve at warp speed. Imagine an SEO pro at your beck and call! It even spins content for you using AI. Imagine double the keyword blogs with half the time.
Plagiarism? No prob! Originality checks mean less stress, more focus on your content mojo.
So wrap these content creator tools together and write free from worry. Convert like a pro with this secret weaponry!
Content Planning and Scheduling Tools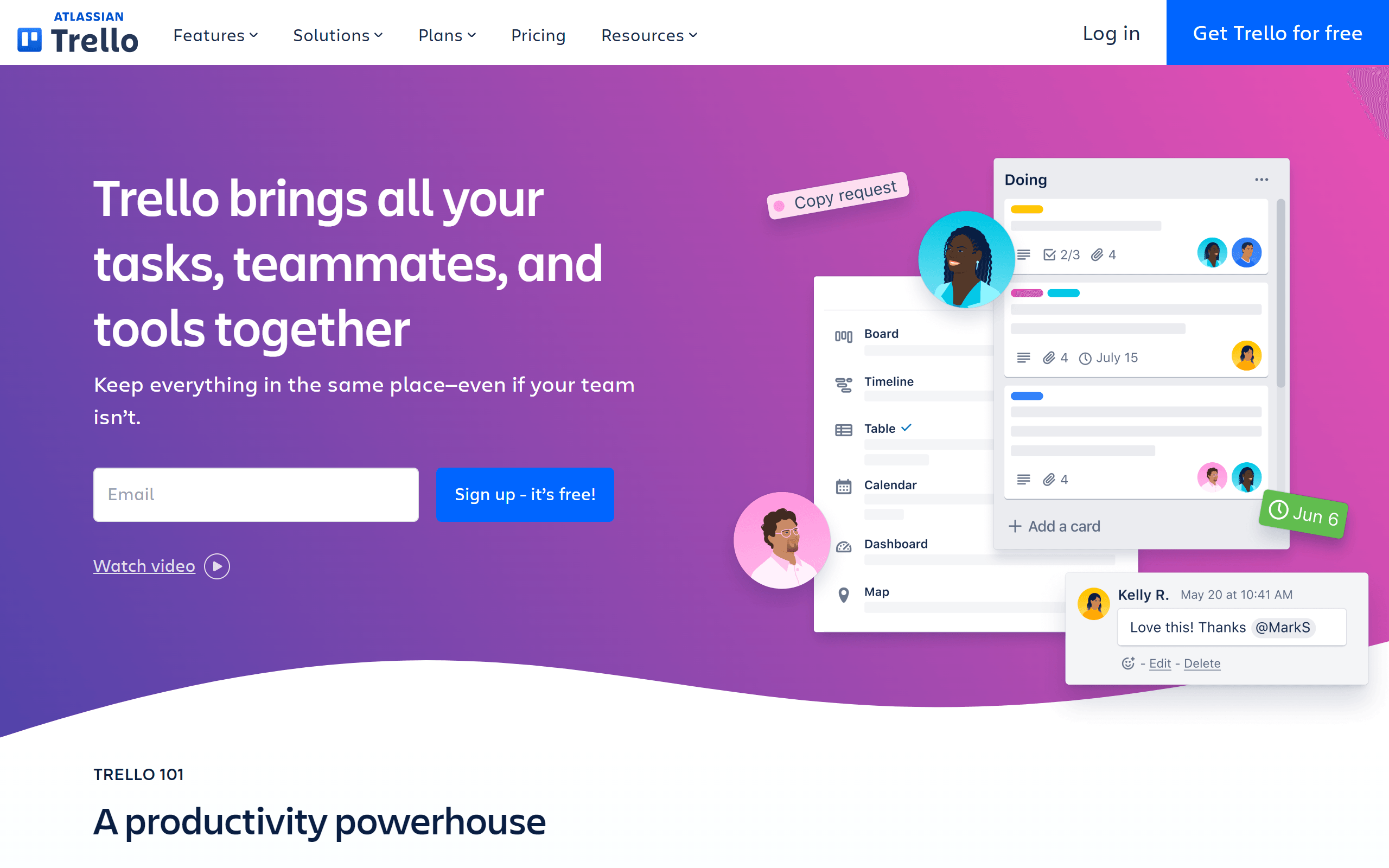 Meet Trello - your new content creation software!
This sweet project management tool helps teams stay aligned like nothing else. Imagine having an organizing Jedi on your side at all times.
With Trello, every detail finds a home on virtual "cards" that live on customizable digital boards. No more searching 20 emails for that file - just attach it once and relax!
We've also found it clutch for keeping folks responsible. Assign tasks directly on cards with due dates and watch deadlines dissolve. But wait, there's more - overwhelm begone! Break huge tasks into simple checklists so crushing goals feels like a breeze.
So hop on board, get collaborative and watch productivity soar! With Trello as your copilot, you'll feel 10 steps ahead of the game.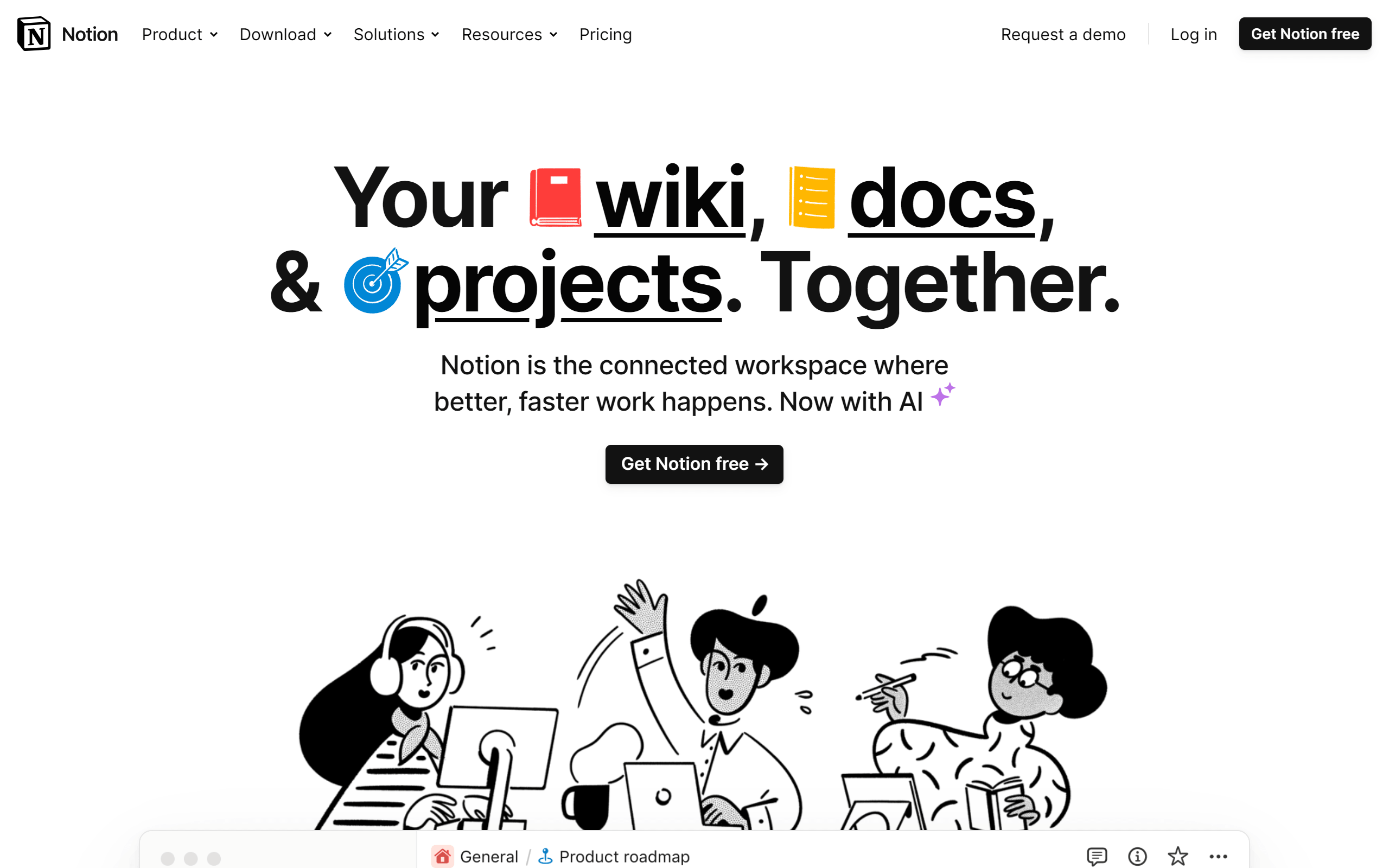 This clever digital workspace lets your whole squad collaborate seamlessly. Imagine having all your important project stuff united in one slick place.
With Notion, info finds a home on customizable pages. Got a big client deadline? Outline the whole deal online - tasks, docs, deadlines. Your pals can just hop in!
Project boards keep efforts aligned better than coffee stains ever could. And customizing is a breeze with building blocks for everything from basic text to snazzy databases.
Real-time updates mean your crew stays in lockstep wherever you roam. No more chasing paper airplanes around the office, amiright?
So toss those chaotic content creation methods and level up workflow. With Notion holding it down, your whole team can actually relax and shine!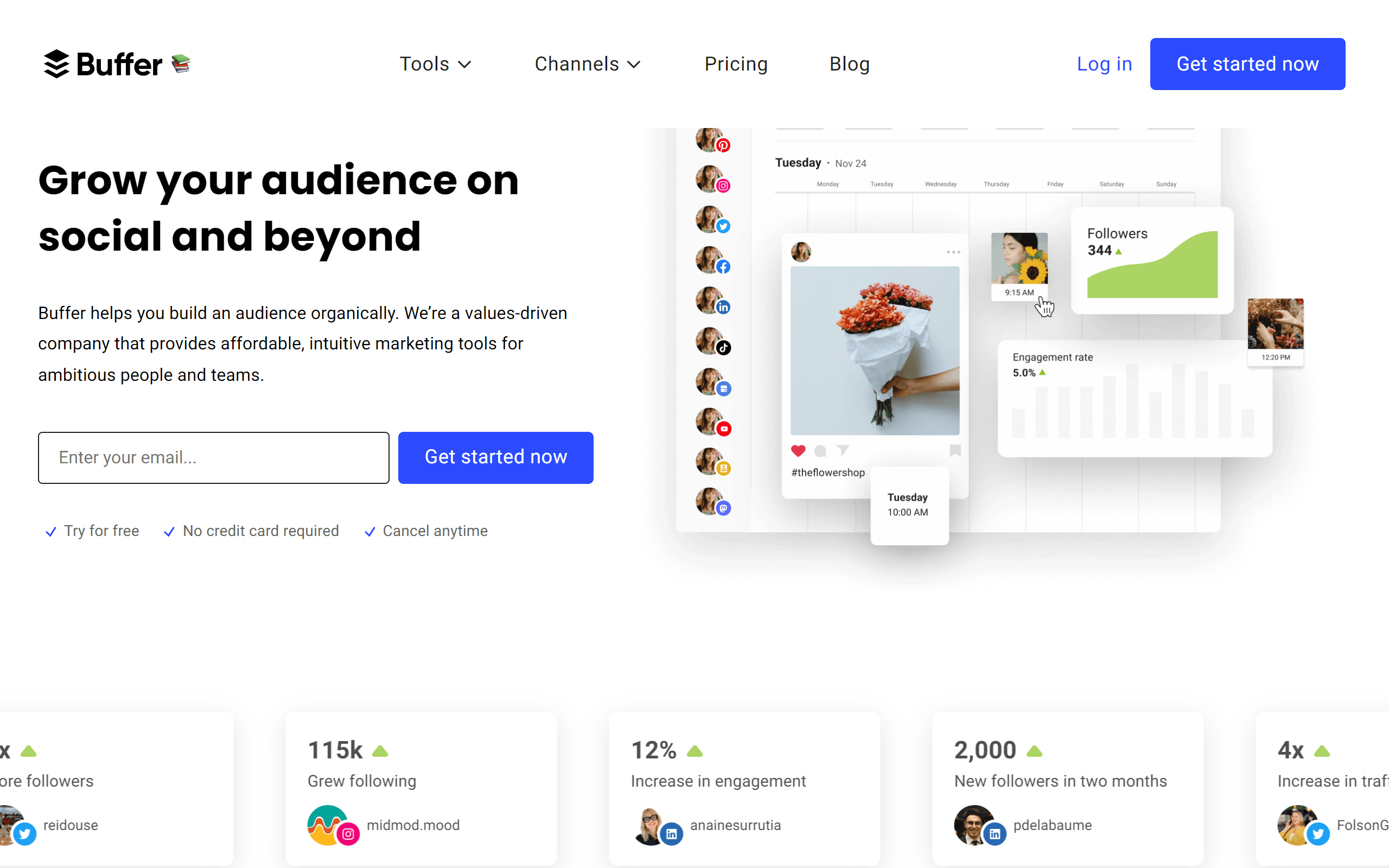 Started as a side project to help space out tweets, Buffer quickly gained hundreds of users intrigued by its solution. It has since grown to handle more networks beyond just publishing, adding analytics, engagement features and more.
Small businesses, creators and individuals rely on Buffer's offerings. With customizable publishing and content creation tools, it aims to help brands and users prosper via organic social strategies.
The global team strives to build a helpful product through optimism and remote flexibility. Though it began humbly, Buffer now supports many in their social endeavors across content creation platforms.
For those seeking social media management assistance, Buffer's feature suite could prove worthwhile. Its growth highlights an identified need users have found value fulfilling over the years.
This social media powerhouse started with an agency needing just the right tool. Fast-forward and they're a global giant, still owning the industry they pioneered.
Crazy to think from those humble duct-taped roots to helping massive brands worldwide. All thanks to reliable features and strategic stretching as networks came and went.
Features like automating posts while coalescing all content creation tools into one tidy tab. Save hours by the dozens each year if reports are anything to go by!
Oversee it all - messages, mentions, trends - without breaking a sweat. Even flex those integration muscles by playing nicely with other faves.
So whether you're an individual, agency or enterprise, this social media swiss army knife deserves a look-see. One content creation platform to rule your many networks - now that's just solid gold!
This handy extension lets you craft, schedule and publish across top networks without app-hopping. Pair it with their tracker and you get full workflowmgmt in one slick place.
Not sure when to post? Let their content creation tools uncover peak times for your crowd. Determine the perfect cadence to catch eyes through in-depth analysis of past campaigns.
Slapping it all into their intuitive calendar interface keeps planning entertainment. And talk about convenient - draft inside and published posts file away for the future.
Whether you're solo or an agency, this content creation toolkit packs serious punch. Give your social strategies the boost they deserve and watch results amplify!
So ditch those scattered methods and watch your reach ascend. With Semrush Social Poster in your corner, engagement is sure to transcend
Design and Image Tools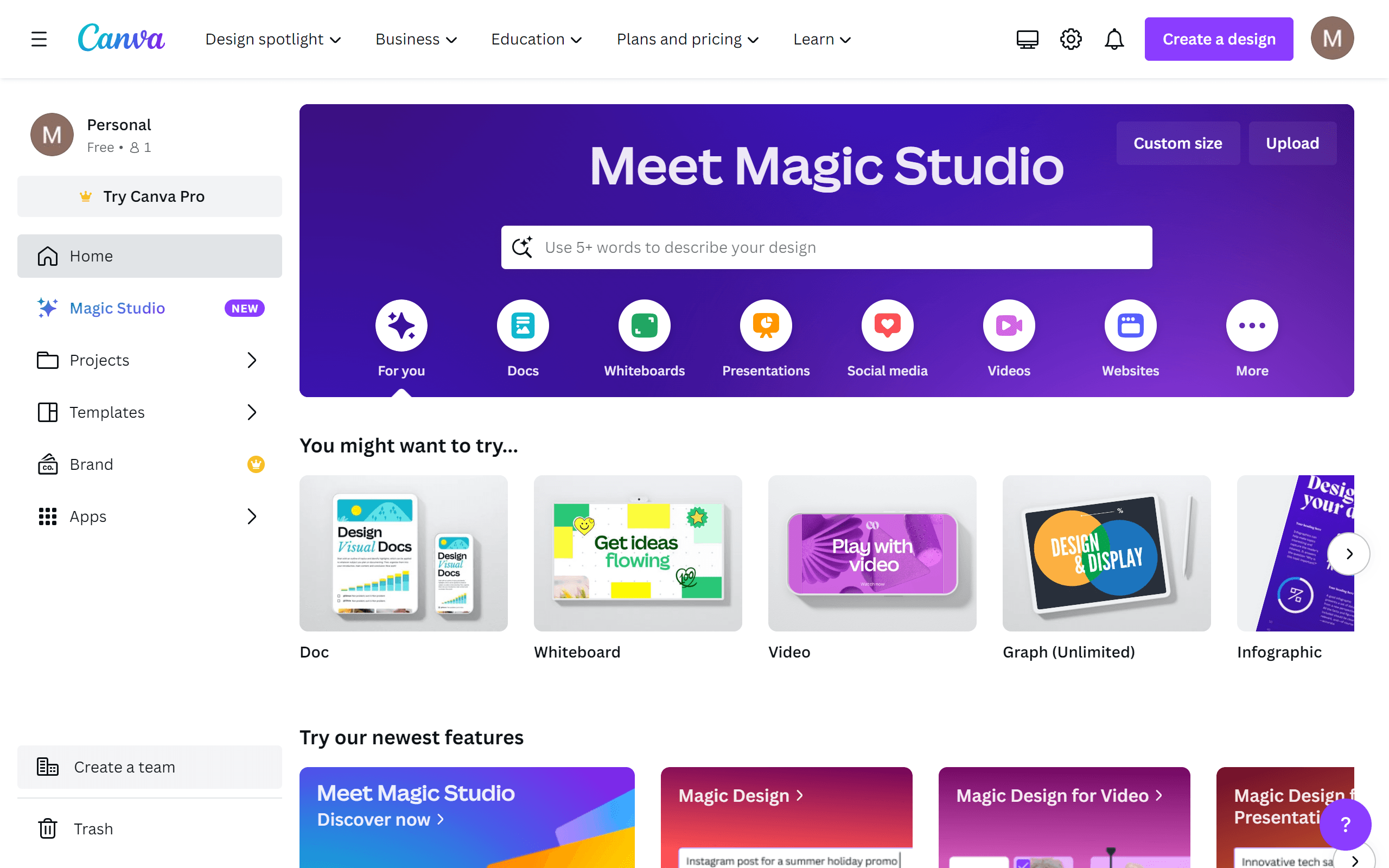 This graphic design powerhouse started down under and now gives creative pros worldwide an easy way to customize killer visuals. With millions of customizable templates, you've got options for any project.
Picking a look is like shopping at your fave store - everything you could need under one digital roof. No design degree needed either when you've got snazzy widgets like Shape Library and Font Combiner.
Pair those perks with rockstar integrations and you're in business. Whether promoting on social or Slacking your squad, Canva helps you shine without squeeze. Through the years they keep leveling up too - adding slick new content creation tools like auto-assistants that serve suggestions on a silver platter.
So say bye-bye to boring binders and hello to inspired visuals that move the needle. With Canva designing your side, content is sure to entice like never before!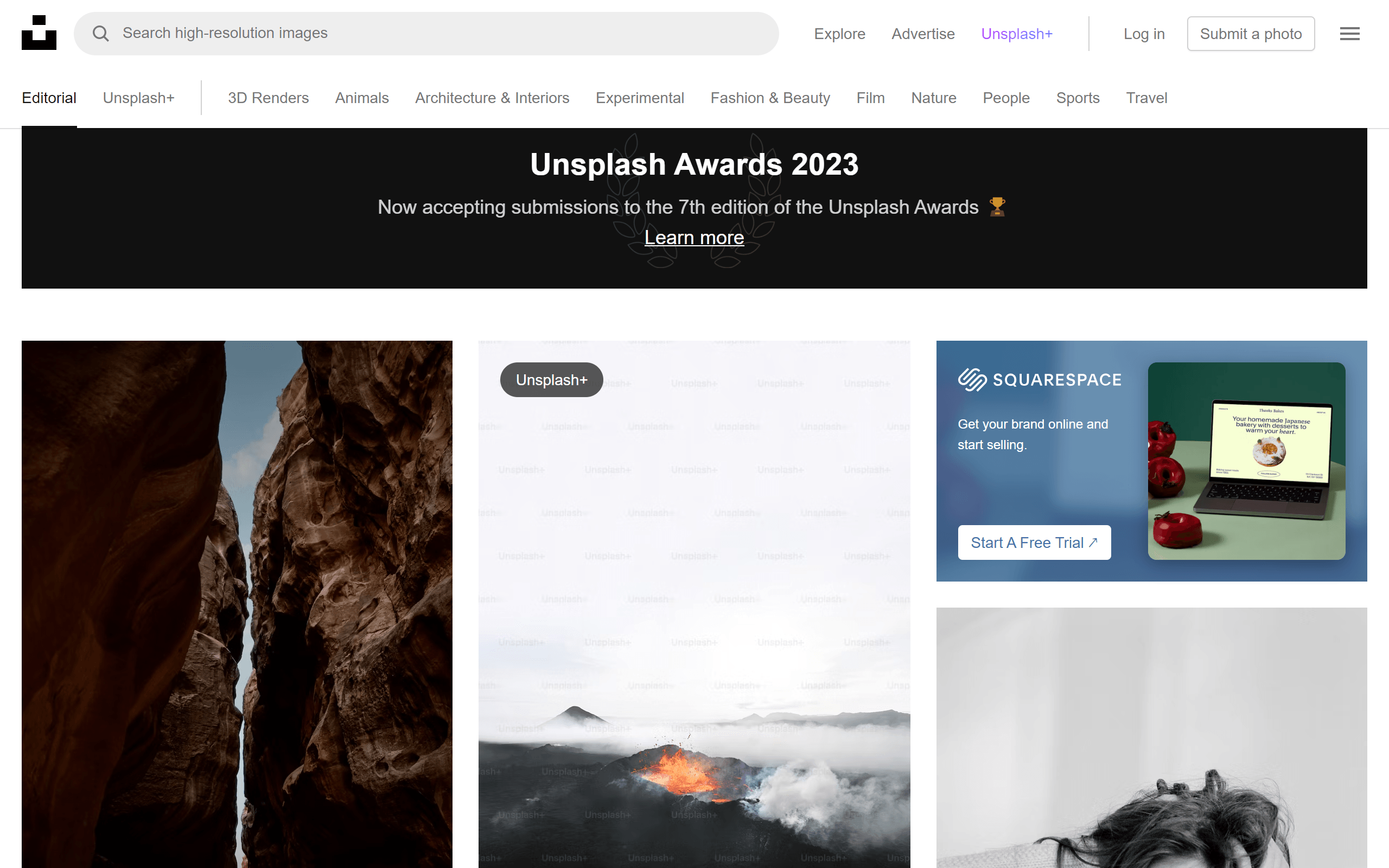 Unsplash is here to amp up the looks without zapping your budget!
This mighty photo pool gives anyone web-wide access to inspo in spades. With over 5 mil shots and counting, you'll find flawless fits for every project under the sun.
Whether you're pimping posts or prettying up site designs, these versatile shots make styling a total snap. All without dimming your dollars thanks to their "you use 'em free" model.
Unsplash even hooks you up with handy widgets and integrations for a seamless workflow. Embedded snaps populate pages on queue while plugins place perfect picks at your fingertips across major editors and apps.
So say sayonara to stock photo spenders and enjoy visuals that really sell without cent cost. As long as Unsplash is around, anyone can amp aesthetics to astronomical effect!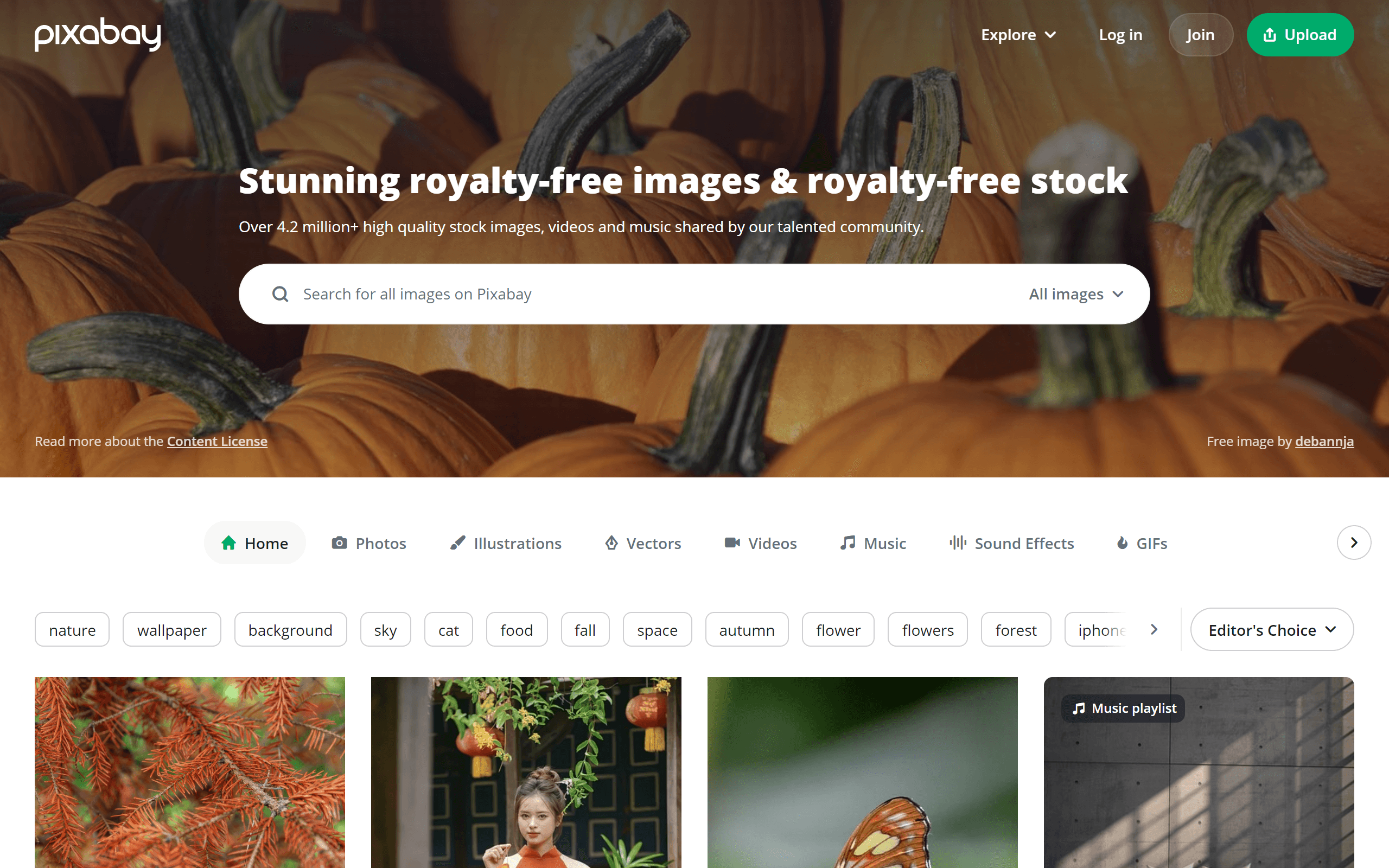 Founded in Germany but with a user base worldwide, this resource stocks scads of sizzle for all your content's needs. Whether portraits, products or planets, they've got diverse domains covered.
Best of all you can browse bitesize to blockbusters completely gratis. Unleash creativity without limits thanks to their lenient licensing letting you work wonders however you want.
Integrate effortlessly too - embed gorgeous graphics into blogs, books, anything! Their widgets slip sagging sites a stunning shot in the arm.
Quality steadily ascends as well with users uploading constantly. So revisit regularly to discover jewels you hadn't seen.
In short, Pixabay pours pounding passion back into your projects. So fuel flights of fancy without fiscal fear - their folder's filled with visual gold for the taking!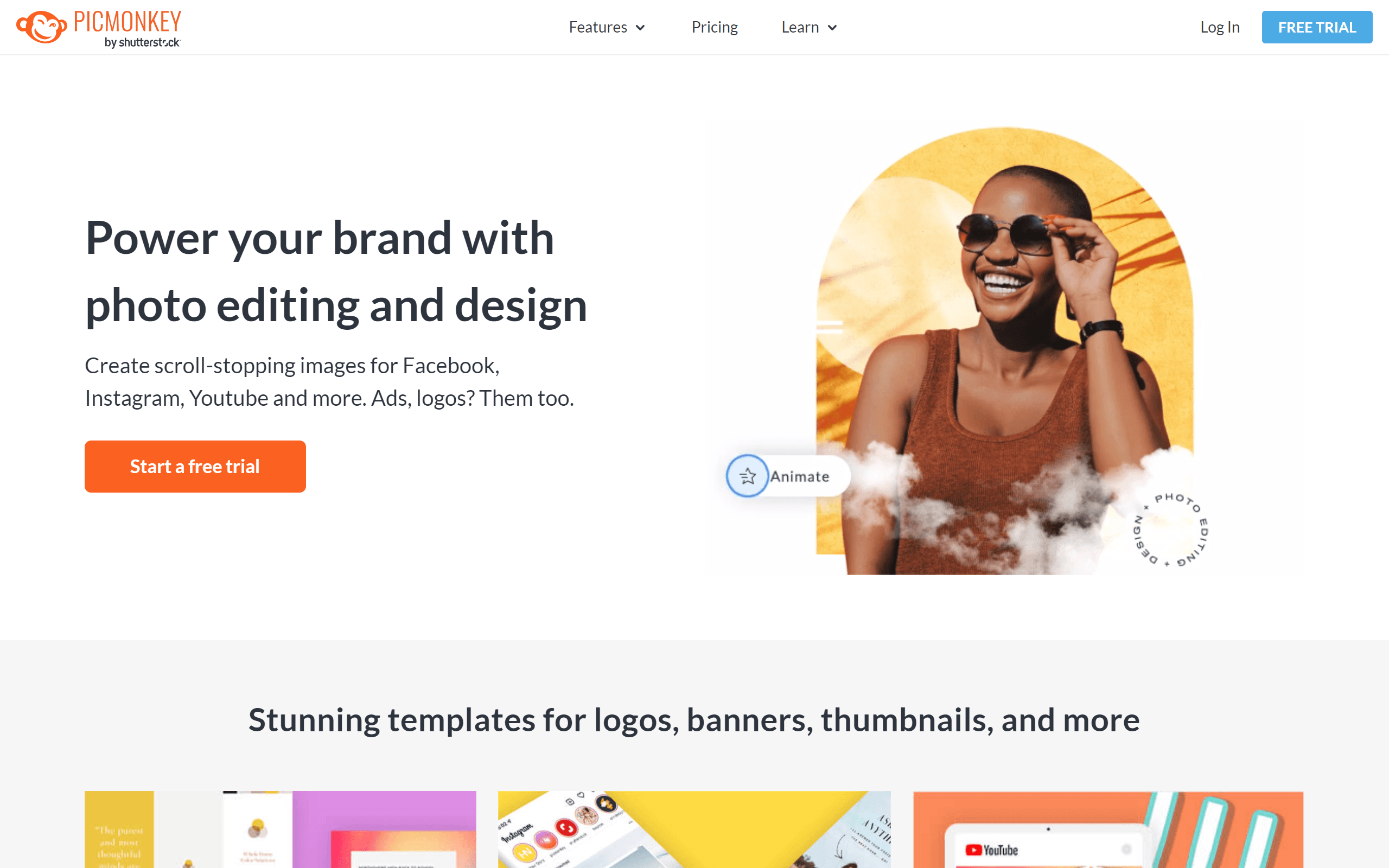 Whether touched up thumbnails for social or polished portraits for clients, this web-based editor has endlessly tweakable content creator tools for any task. Clean, crop, customize - they've got intuitive options to dial designs perfectly.
Plus their easy upload plug-ins mean watching workflows soar. No more grappling with files - import from anywhere to anywhere via a linked library, ready to refine.
Find extra flair with their stocked up sticker and shape shelves too! Drop dapper doodads anywhere for expressive pop.
The party really starts with premium perks though. Store smartly and access anywhere through connected cloud keep. Or delegate duties divinely via content creation tools- a true time-saver!
Bottom line - PinMonkey elevates any pic and unlocks unlimited creative control. For visual ventures, it's an indispensable player!
DALL-E 3 is a content creation software ready to liberate your design dreams!
This AI powerhouse springs spectacular scenes to life straight from scribbles. Simply prompt with words and witness wonders materialize before your eyes!
Context comprehension is lightyears ahead too - descriptionsdecoded down to the dot now. ChatGPT joined the party as well, refining prompts 'til perfection hand-in-glove.
Results are all yours too with complete copyright. So print, post, profit however your heart desires 100% freely!
Living legends are also left in peace under new respectful guidelines. Masterfully mimicking the masters is now banned, ensuring them exactly that.
Even touchier territories get tender loving care through censorship of harm, keeping creations campfire clean.
In short, DALL-E 3 levels up the imaginative playing field tenfold! Creativity is now effortless - with a bit of language anyone can conjure entire universes anew. The possibilities are simply infinite!
Thanks to their crackerjack AI algorithms, vanishing visuals is now virtually visible - no importing, exporting or complex tools needed. Just drag and voila, you've got transparency!
Whether you want to isolate products, extract portraits or eliminate entire environments, their magic wand gets it done faster than any Photoshop master.
Quality's also top-notch with industry-leading precision. So say sayonara to salty selections and choppy cutouts across catalogues of clips.
Privacy's equally priority too with gold-standard GDPR protection. Data's safe and secure during each effortless edit. And it's only just the beginning!
So ditch dull downtime and ramp up creativity levels with Remove.bg's lightning-quick assistance. Background business is over - fun's rejoined the function now!
Nimbus has got you covered to convert concepts to colorful content fast!
Whether whole webpage walkthroughs or just snippet solutions, their screenshot skills simplify capturing anything on command. No more messy manuals - just effortless examples at your fingertips!
Then truly bring ideas to life in their powerful editor. Remix recorded areas using content creator tools like recoloring, annotating and more. Tutorials transformed from dull to dazzling in seconds!
When videos call, their recorder rocks recordings from screens or webcams straight to sharable socials. Total mindshare material just waiting to wow watchers worldwide!
Best of all millions already use Nimbus across an array of apps, attesting to its easy expertise. So forget frustrating finds and get grokking graphics ASAP with this awesome ally!
Content crafting was never so clever. Visualize visions vividly with Nimbus now - and never explain yourself again the normal way!
This animation arena ambles onto the internet scene years ago, letting loose a landslide of lively loops for any chat. Now their catalogue counts in the quintillions - enough enthusiasm to endure eons.
Growth's been gleeful too with valued users gravitating globally. These days they even got custom create capabilities via GIPHY Cam so YOU can add fresh flair!
Newer updates unlock untapped territories through tight takes like tailored targeting. Edits, embeds and engrossing expansions ensure entertainment endures effortlessly!
Of course controversies crept concerning takeovers but tenacious tussles triumphed with divestiture. So joys just keep jiving for everyone as curation continues carefreely under shifting shareholders.
Bottom bankrupt, GIPHY generates giddy grins from generation to generation. A graphics goldmine granting goofy greatness with a single gesture - forever!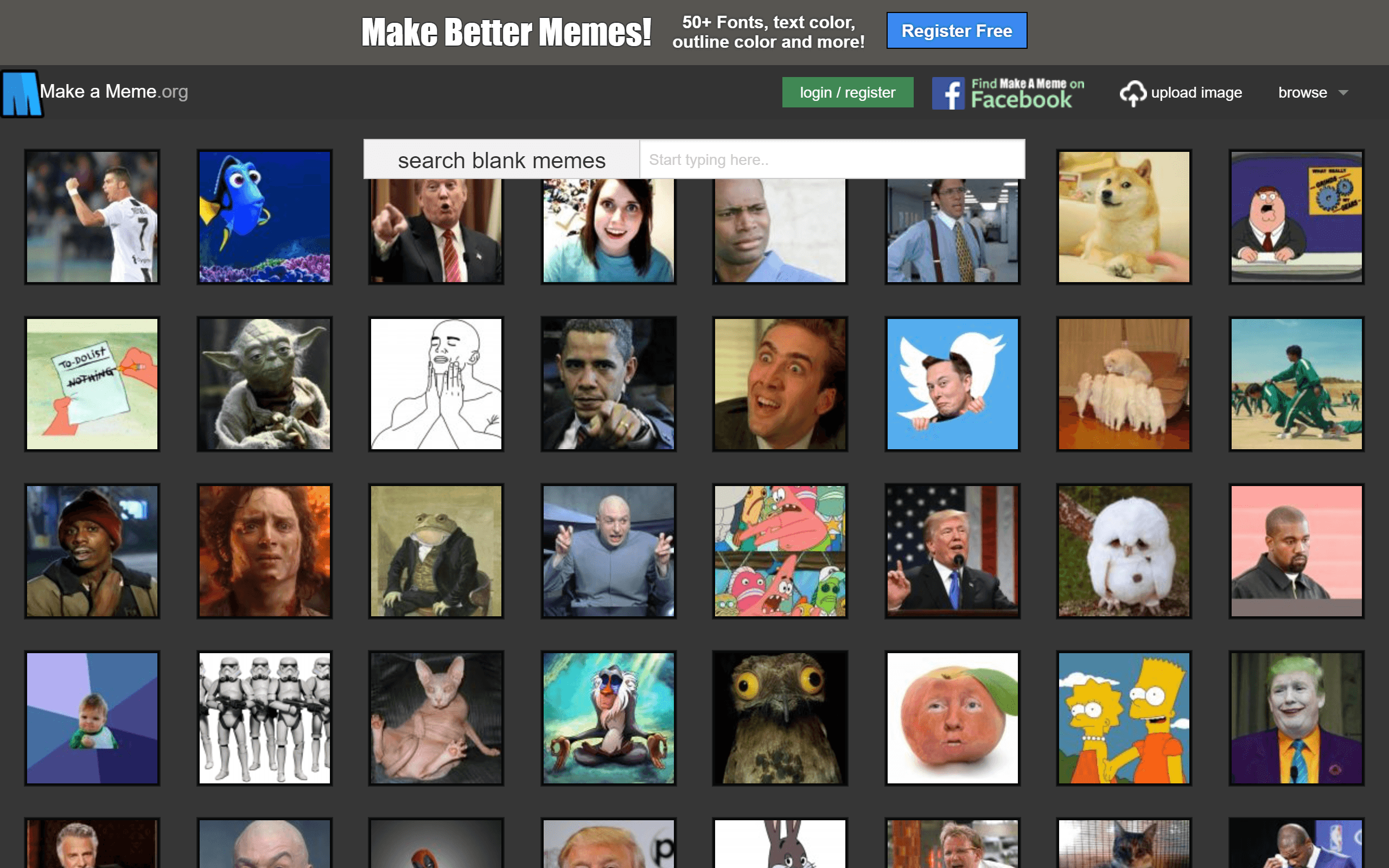 Make A Meme is here to unleash your comedic creativity in a snap. Browse thousands of pre-made templates spanning every internet trend and hobby.
Customize to perfection by adding your own hilarious text, adjustments galore. Exporting is a breeze too - optimized files for all major content creation platforms. Inspiration always strikes at the weirdest time, but with their large library and content creator tools, you'll be churning out champions in minutes.
It's also constantly expanding with new features to keep formats fresh. Whether mastering the latest joke format or expressing an everyday LOL, this endlessly editable app has everything needed to make waves of merriment.
Join the meme mayhem today!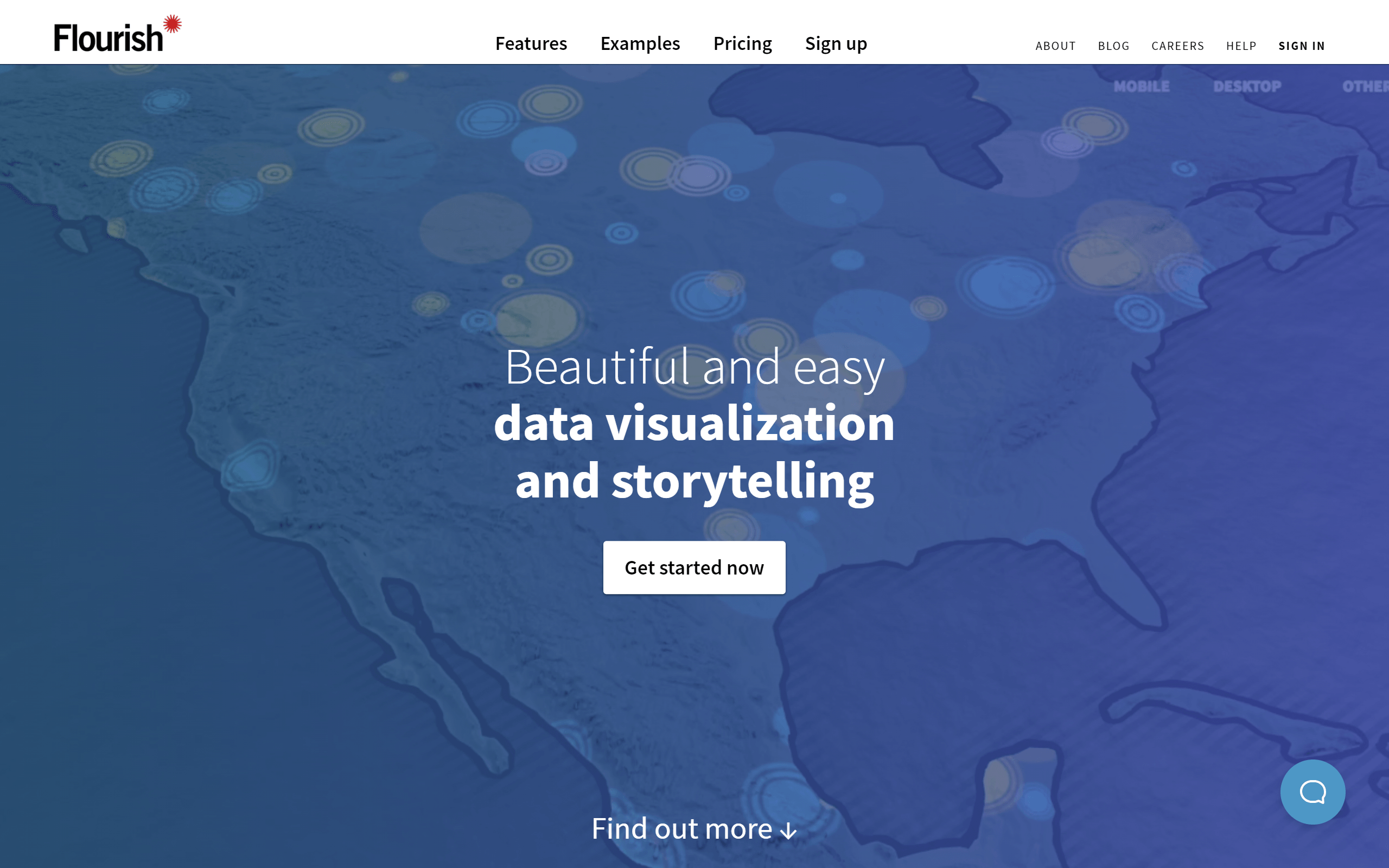 Launched just a few years ago, this tool has already helped millions see data in a whole new visual way. With years of experience crafting clear charts and maps under their belt, turning dry digits dynamic is a total breeze.
Simply import your info and an arsenal of automatic analysis is unlocked. From flowing flows to fetching frequencies, Flourish finds the optimal format to focus folk fast.
Design adjustments are also simple, whether you want to tweak colors, gameplay or a thousand other details. They've even built in error-proofing to ensure every exploration enlightens effortlessly.
And with constant updates, expect even more engaging charts coming soon - along with tutorials tailored to help every creator flourish!
Let Flourish spark fresh storytelling simply by showing data's visual virtues. Insights illuminated, information energized!
Video Tools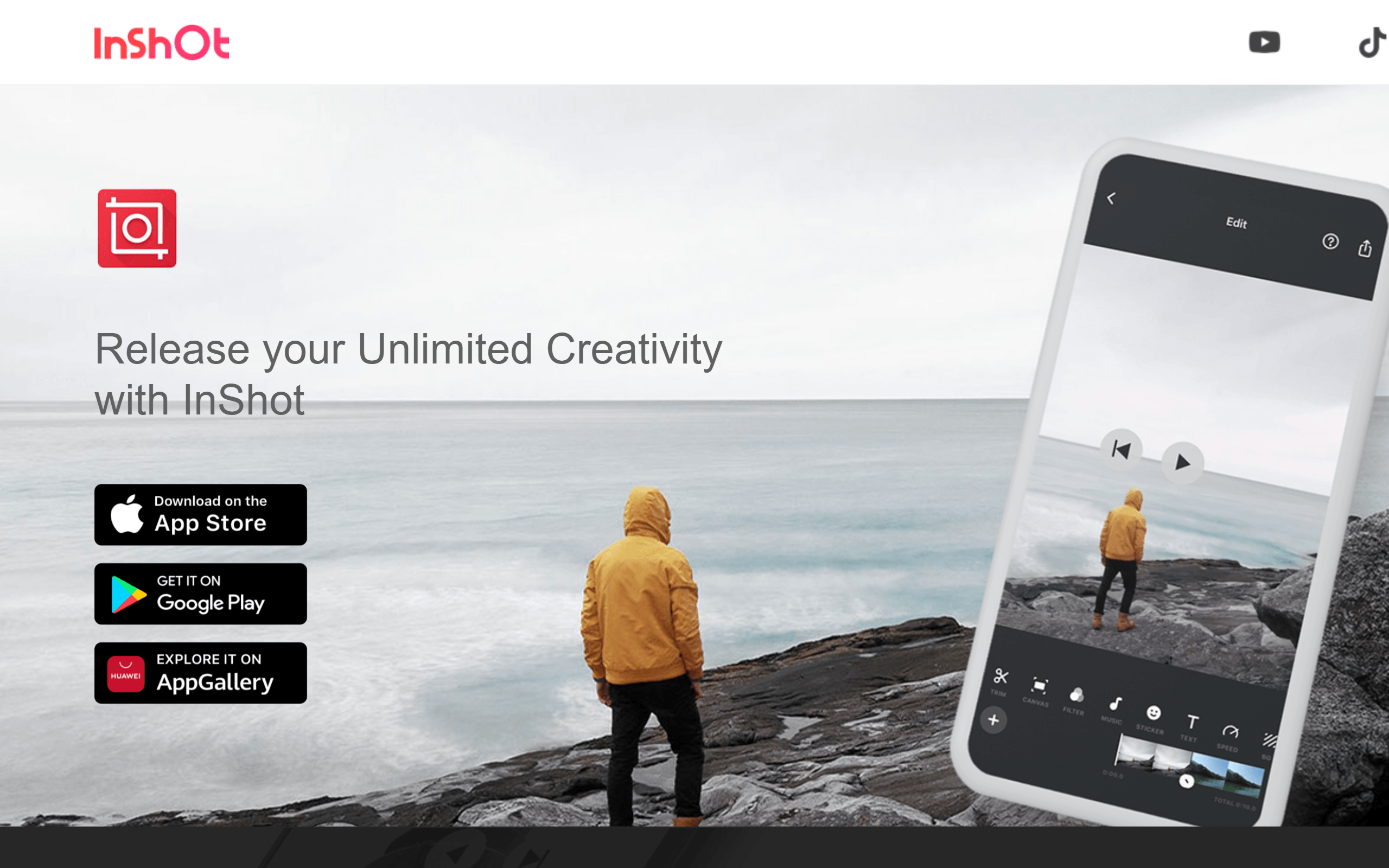 Whether snippin clips, addin pics or all them filters, this app has the content creation tools to fix it. Tired of swappin between programs just for one movie? InShot gives all them powers under one roof.
And forget worries bout costs - this creation station has options. Need bit effects? Their free version holds it down. More mix magic? Affordable upgrades all around.
Say you gotta splice footage, crop out bloopers. Inshot slices and dices like no other. Add some music? Stick in stickers? Tweak colors too - it's all in this handy app for you.
Used by millions worldwide, it's now one a the top creators out there. So ditch all them other apps cluttering your camera roll. InShot makes vid bliss bold and brilliant every time!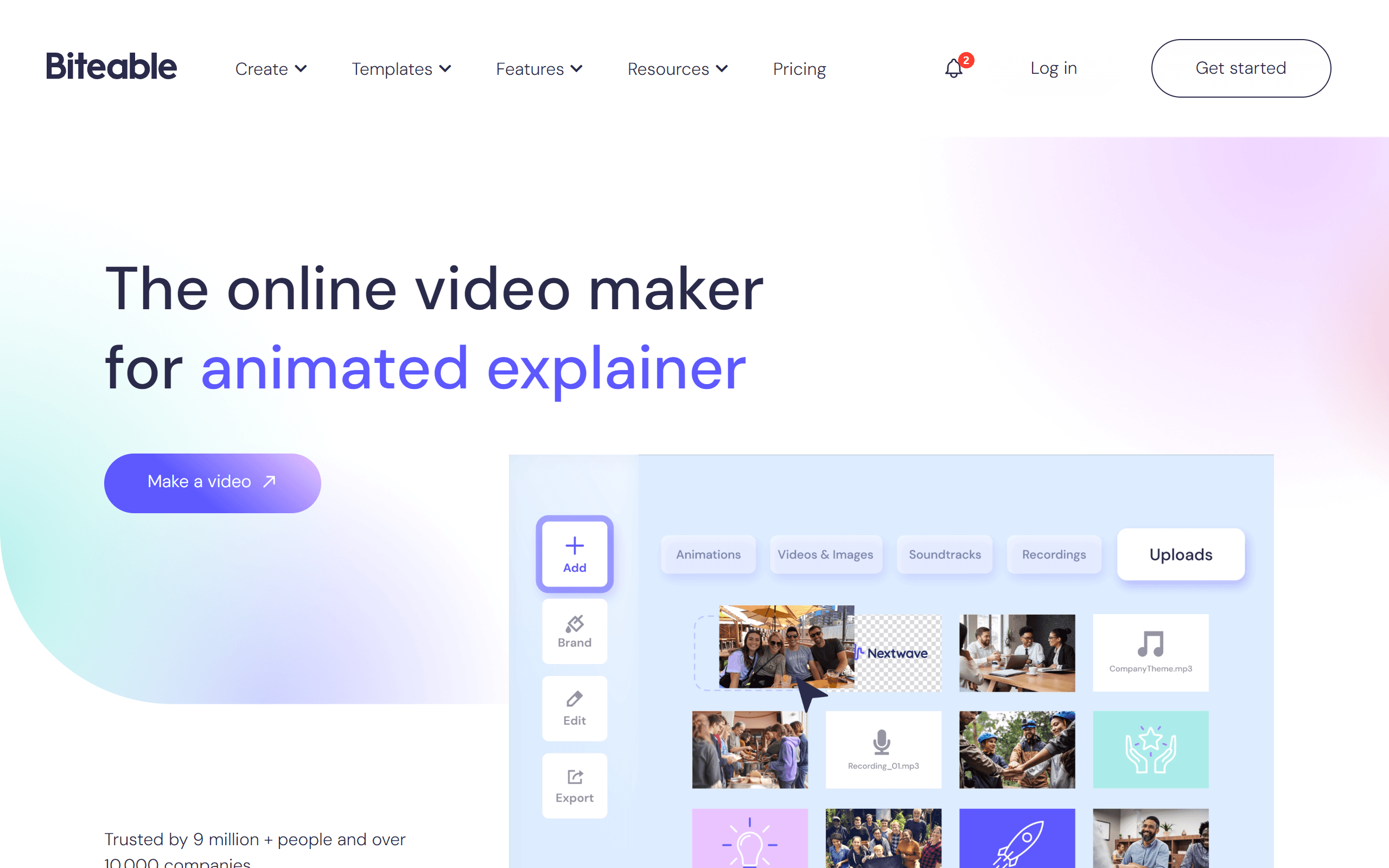 This platform helps everyone from solopreneurs to big brands make engaging videos easily. Customers are their top focus - they want feedback to shape an intuitive app.
Results are key too. Ownership leads to ensuring goals are met through winning video solutions.
Usability stands out, with user-friendly yet robust features. Only the simplest solutions make the cut. Teams also prioritize diversity and flexibility. This nurturing approach extends to clients too.
Transparency across their global, inclusive workstyle strengthens collaborations.
Most of all, they go above and beyond with passionate video support. Biteable is committed to memorable clips that overdeliver!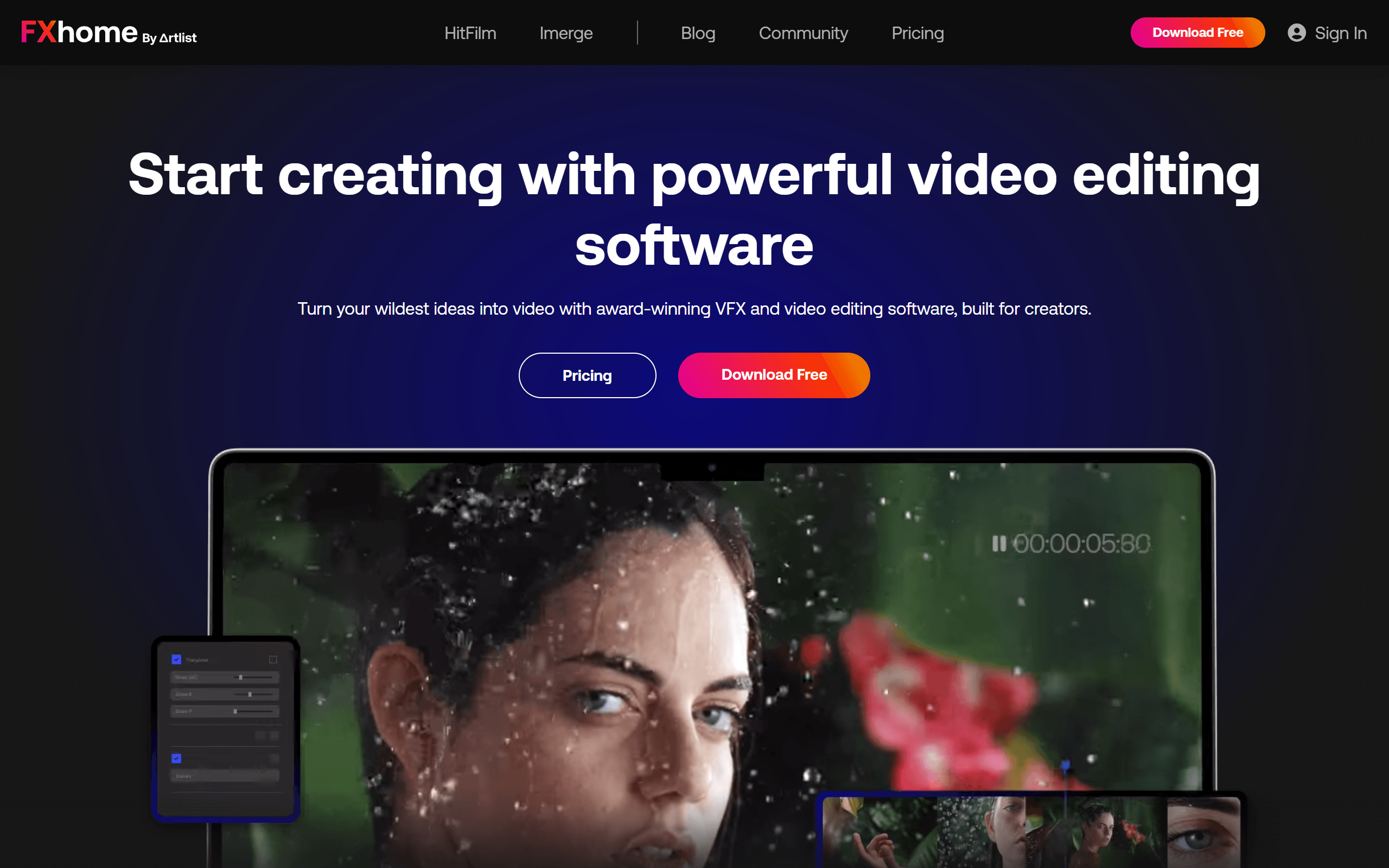 This powerful tool has everything you need - editing, FX, audio works - to bring ideas to life. Used by pros worldwide, its intuitive interface makes mastery simple.
Smooth performance means flows creative freely without lag. Customization covers all genres too, from clips to endless plugins.
HitFilm unlocks imaginative instincts for visual greatness. Pros and newcomers alike feel inspired exploring its arsenal of content creator tools.
Curious to level up? This versatile program supports all levels and platforms. Start your journey to magnificence now - HitFilm awaits to help visions shine!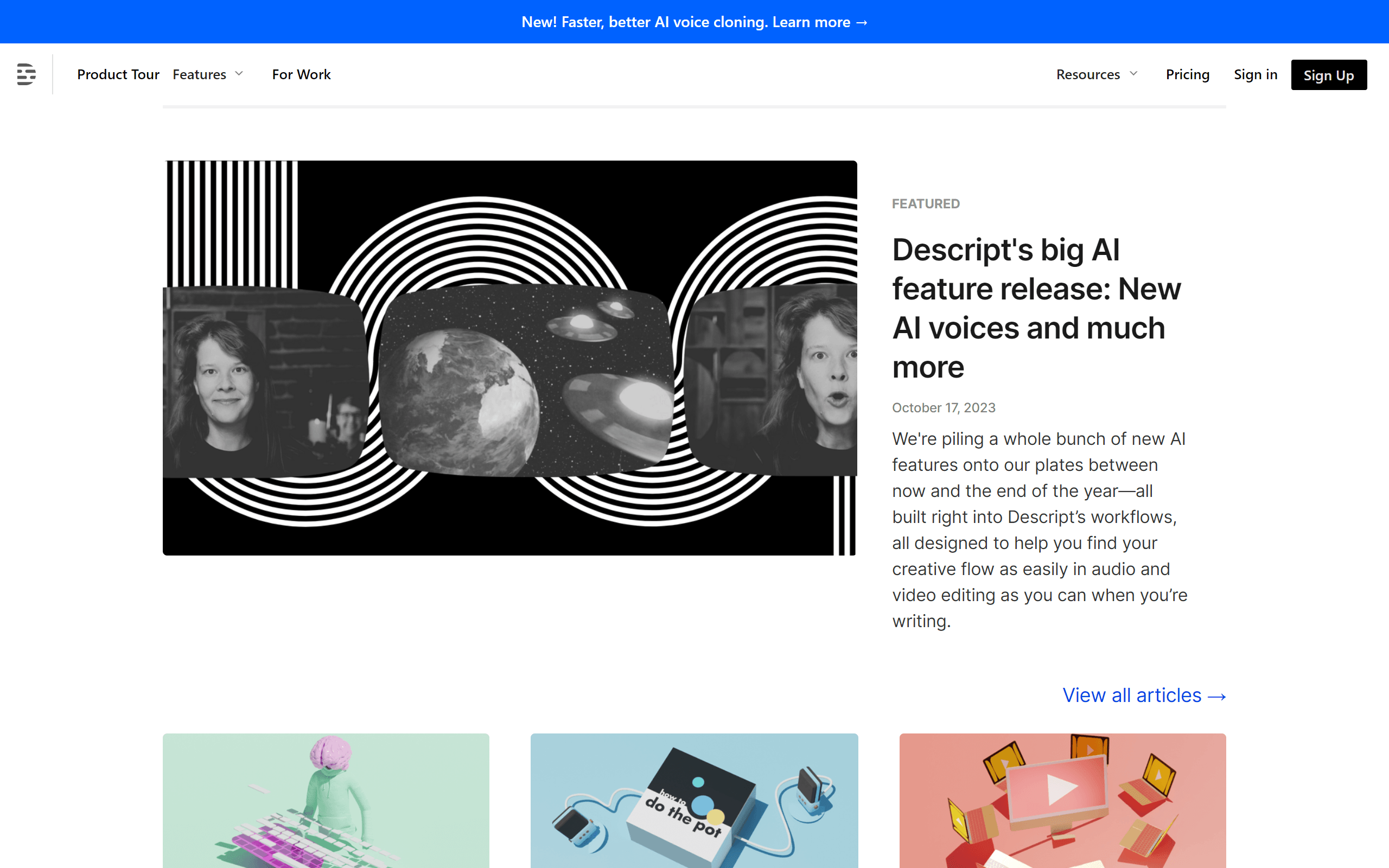 This startup made movie magic as hassle-free as docs. Now their AI tools power online shows and business flicks alike.
The intuitive editor flows smoothly, minimizing effort. $100 million in funds fuel innovative upgrades.
With over 100 staff striving to perfect the platform, Descript crushes complications with class.
Ready to elevate your explanations? Their careers call creative coders to cultivate communicative conquests.
Ditch templates and let Descript's deft direction design dynamic deeds definitively! Simplified storytelling awaits.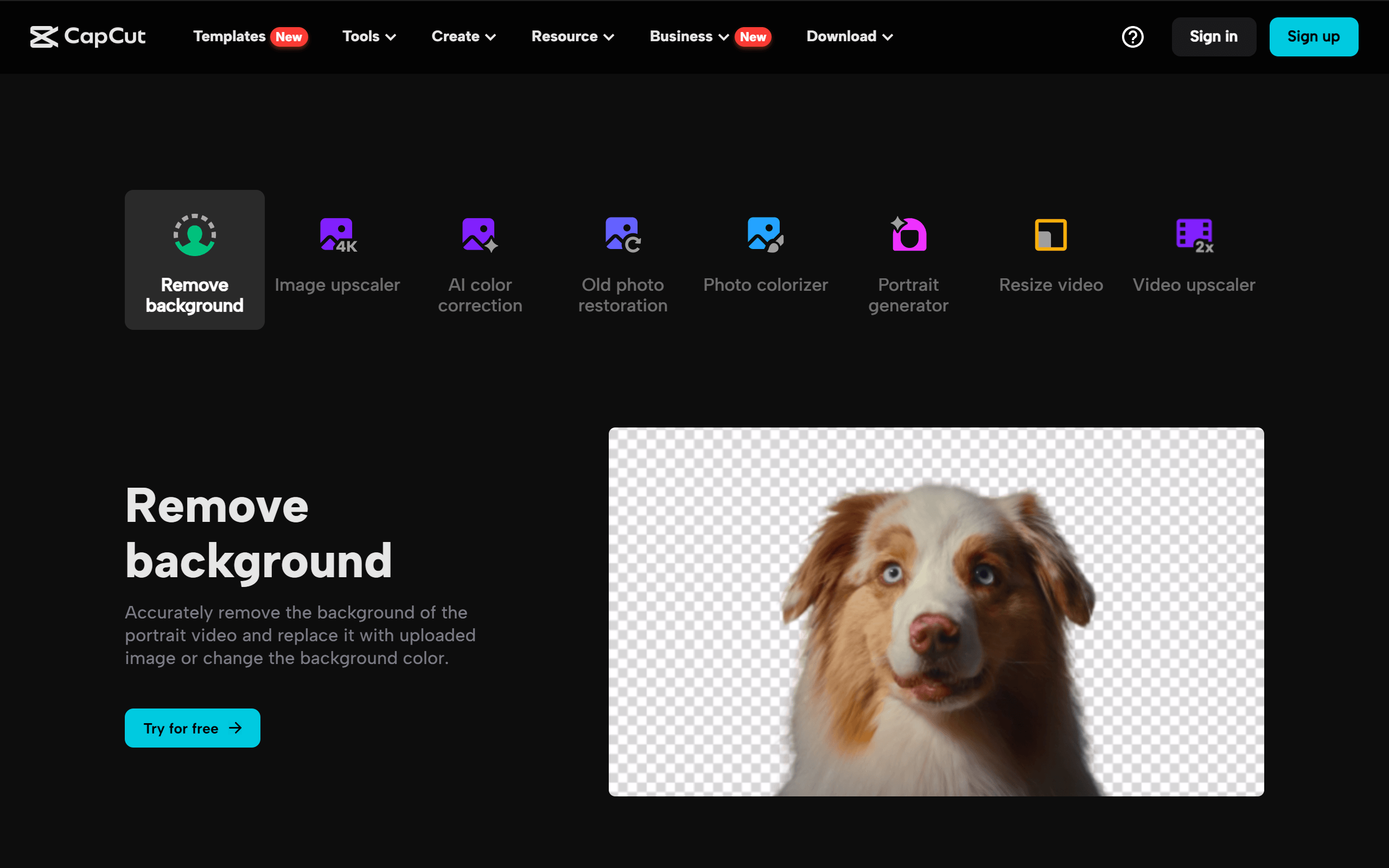 This all-in-one app includes assets, effects and content creation tools to simplify video magic. It's from the minds behind TikTok for polished edits anywhere.
CapCut fills your toolkit with professional perks powered by AI upgrades that wow. Color fixes now take moments thanks to smart assists.
Struggling shots? Their AI enhancer refines balanced beauties stat. Options empower all skill levels. Need clips for business briefs? Templates speed sales slants. CapCut smoothing video ventures.
Ditch complex crafts – this app delivers desktop caliber fixes from your fingers. Simplified visual storytelling made simple!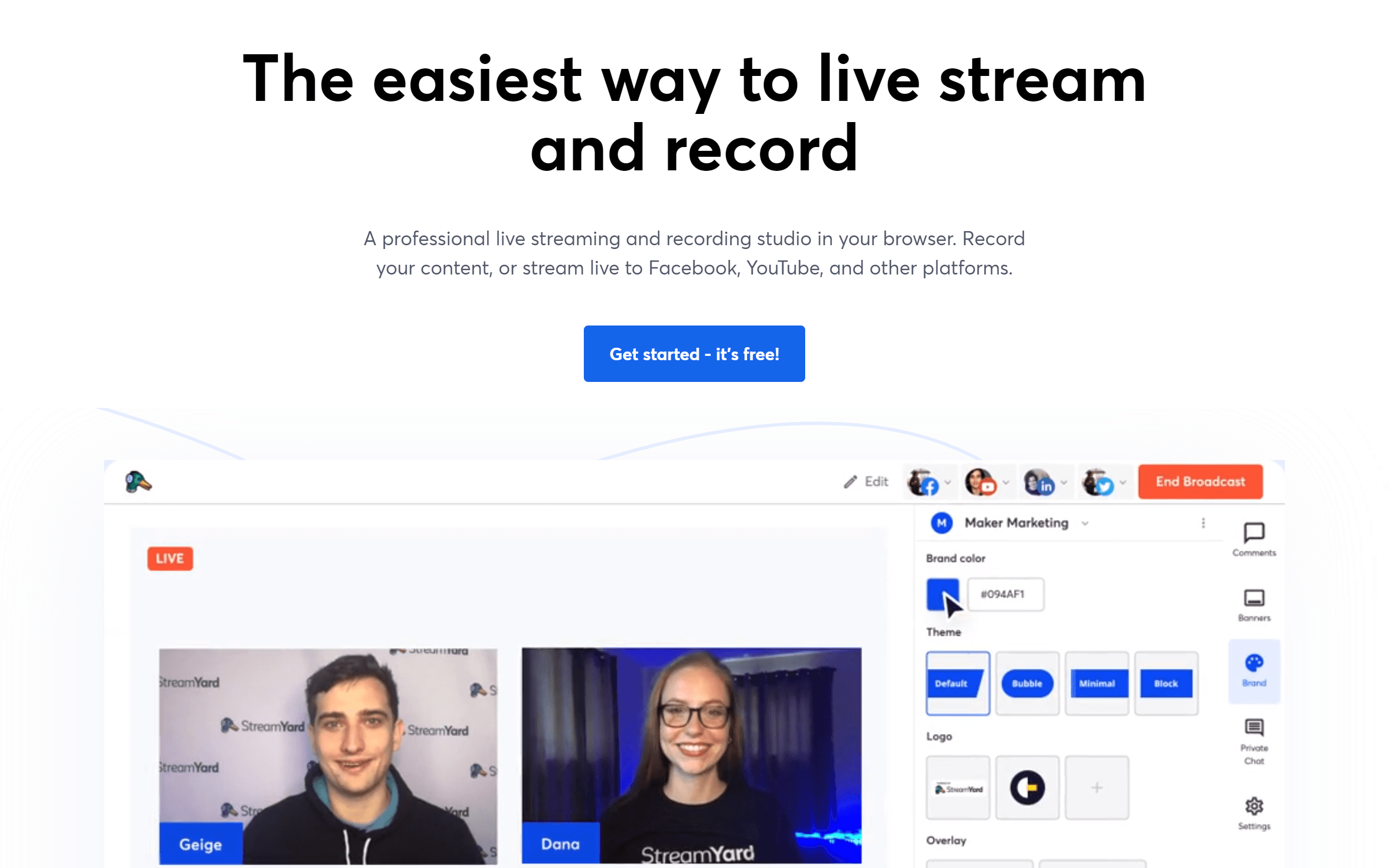 StreamYard was created by Geige and Dan to make live streaming accessible to all. They saw streaming's potential for sharing stories and messages but found many content creator tools too technical.
Their solution: a broadcasting platform anyone can use. StreamYard's pillars of ease, stability and professional quality remove the stress of encoding knows-how.
Creators can quickly build engaging shows with guests and visual elements like overlays. Tech experts also appreciate StreamYard's powerful backend.
Geige and Dan continue refining their tool based on community feedback. Their goal is empowering more voices through the simple joy of live streaming.
This handy tool captures camera, screen and mic for vivid clips shared instantly. No attaching needed - it embeds automatically for easy eyes.
Spice up sales insights or daily dispatches visuals. Videos beat plain paperwork for attention, boosting comprehension.
Recording takes seconds anywhere, no file fuss. Select recipients and voila, ideas spread far and wide through easy streamable storytelling.
Curious minds can rewatch important insights too. Loom simplifies engaging communication through intuitive shareable movie magic.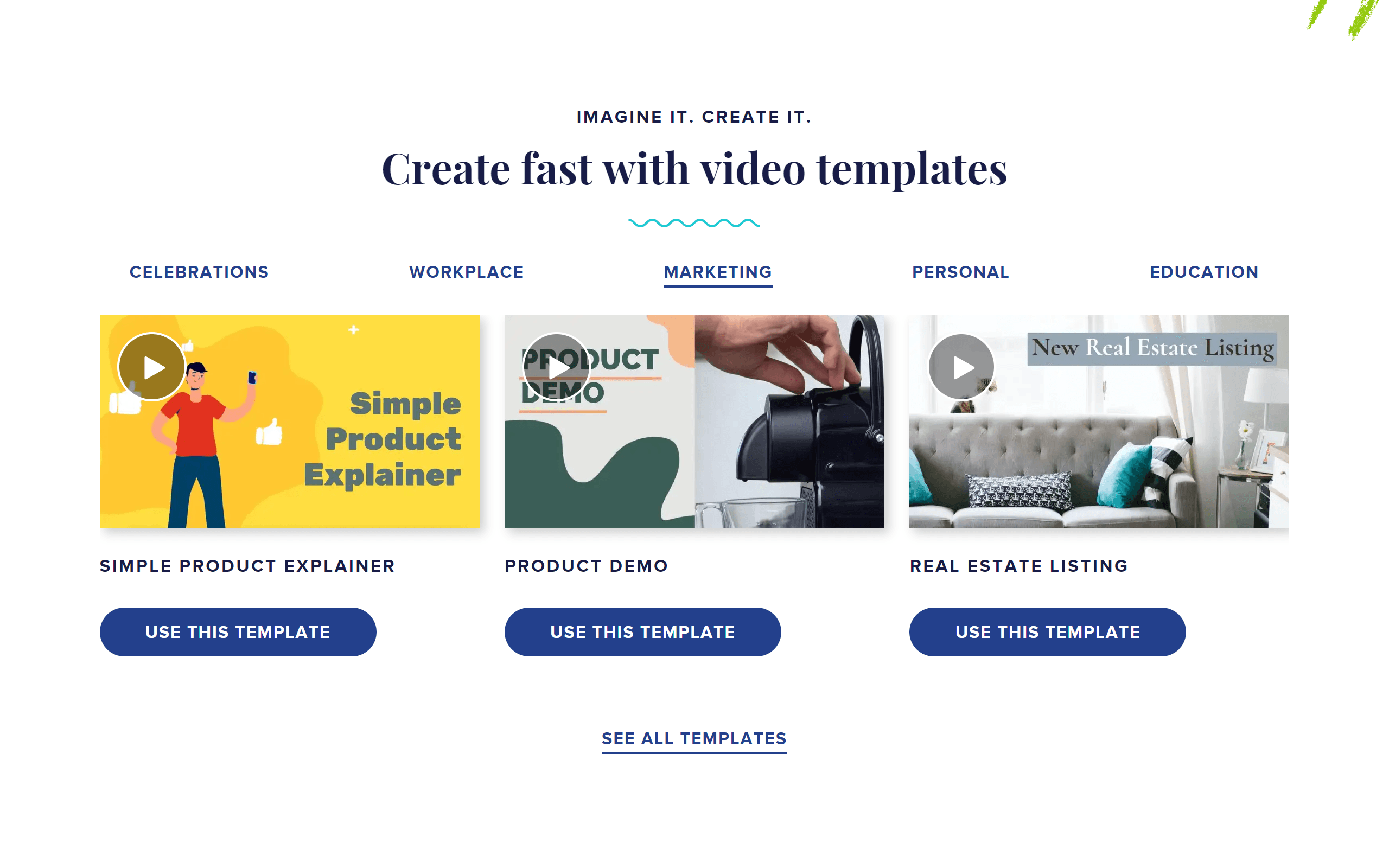 Animoto offers a simple solution for transforming media into professional videos. Founded in 2006 to improve low-quality internet clips, their patented AI technology seamlessly merges photos, video and music.
Led by experienced producers from major networks, Animoto crafts polished, cinematic stories from uploaded assets. Word of their intuitive tools spread rapidly, acquiring 750,000 new users within days of launching. Now serving over 6 million globally, their iPhone app and AI patents reflect a continued dedication to innovation.
Insights from marketers and consumers highlighted how Animoto amplifies engagement through automatically generated social videos.
Podcasting Tools
Spotify recognizes the growing popularity of podcasts and aims to support creators with useful production and distribution tools. Their platform streamlines the process from recording to promoting new episodes.
Podcasters can easily upload and edit audio recordings directly in the Spotify app. Advanced analytics provide insights into audience demographics, geographic data, and top performing segments.
Details like audience size and episode stats help podcasters understand what resonates and identify opportunities to expand their following. The platform also automatically generates shareable clips to promote shows on social media.
In addition to simplified content creation workflows, Spotify maximizes discovery of new podcasts. Show pages offer a way for listeners to explore podcast libraries and subscribe to favorites.
Since 1999 this free open source tool has crafted pro recordings for all. Multi-track mixes, custom effects and plugin compatibility unleash flair.
Import major formats like WAV, AIFF plus exotics via FFmpeg. Simultaneous internal/external recording from school room to studio.
Analysis aids composition with Fourier transforms and spectrograms. Ensure Audiobooks pass muster.
Evolving through community, though no mobile yet. Join the jam to boost your audio endeavors through this endlessly developing dynamic tool!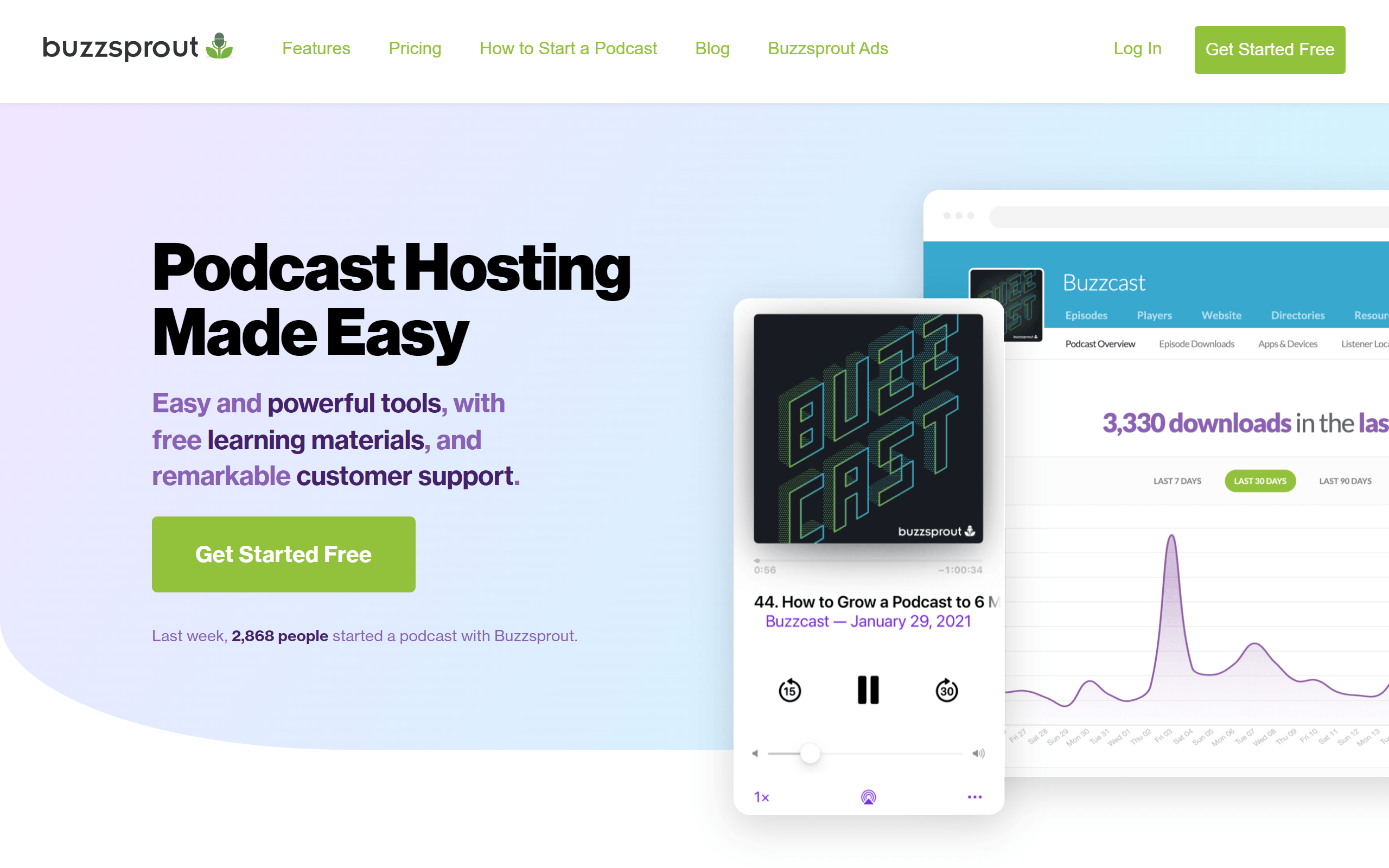 Podcasters, consider Buzzsprout for simplified hosting. Their cloud solution streamlines publishing - upload audio files, embed players on your site and schedule new episodes. Exposure increases through directory listings on iTunes and platforms like Spotify.
Valuable analytics provide actionable insights. Drill down into metrics such as regional listenership and download numbers to inform strategic planning. Transcribed audio strengthens SEO and accessibility too.
Pricing scales flexibly with your growing show. Documentation and support resources ensure hassle-free assistance at every stage.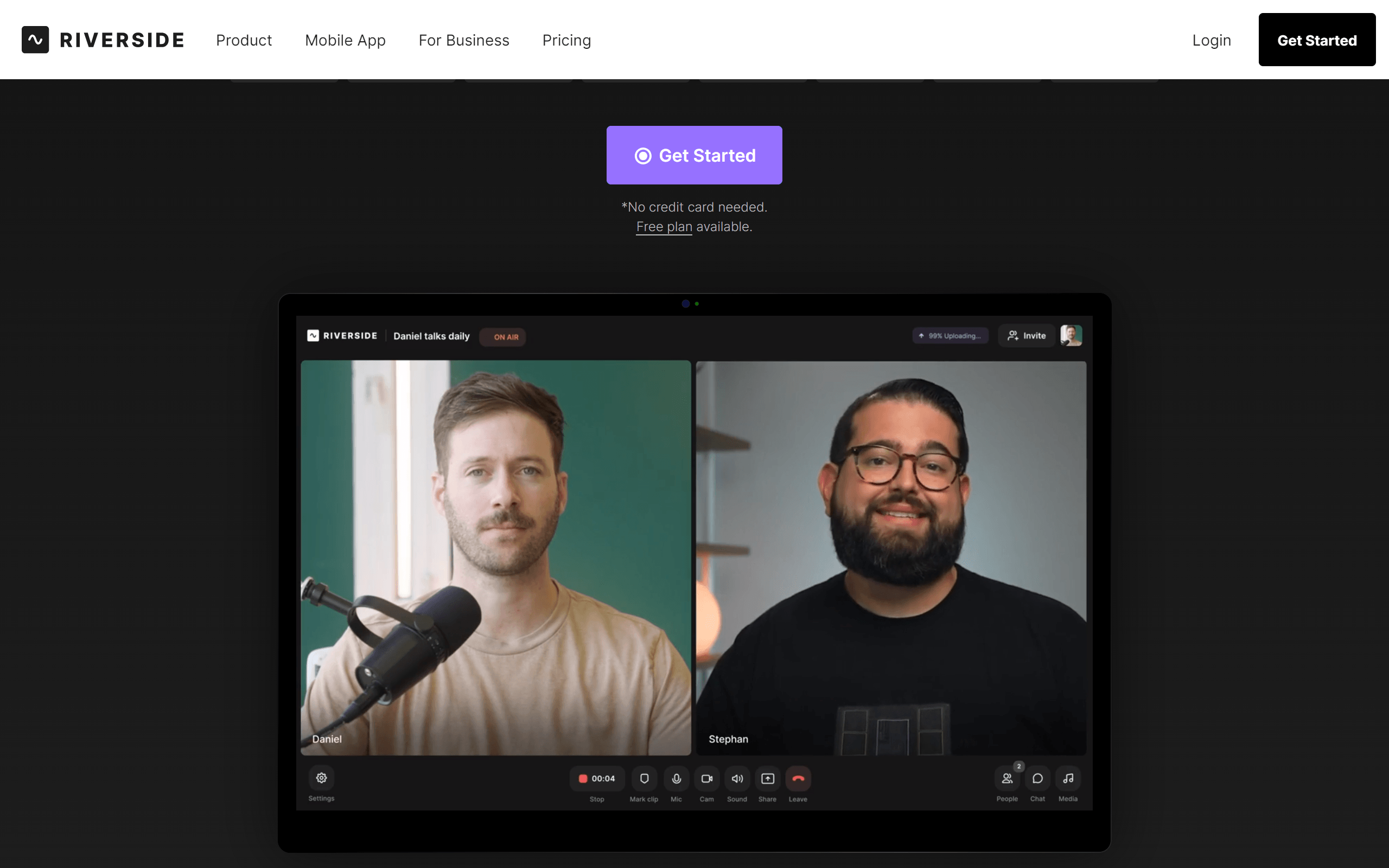 Founded in 2020, Riverside was born from brothers Gideon and Nadav's vision for flawless remote recordings. Now Tel-Aviv-based, we've helped countless talents globally.
Tired of DIY audio that lacks polish? Our virtual studio environments reproduce million-dollar sound quality no matter your location. Clients from independent podcasters to household brands consistently praise our pristine results.
Remote interviews and virtual sessions feel like you're truly together through synced video playback. Preset layouts ensure seamless conversations while intriguing production values dazzle audiences.
Complete your content workflow directly in Riverside too. Edit tracks, swap clips, add effects - all without ever leaving our platform. Streamlined publishing exports your masterpiece anywhere.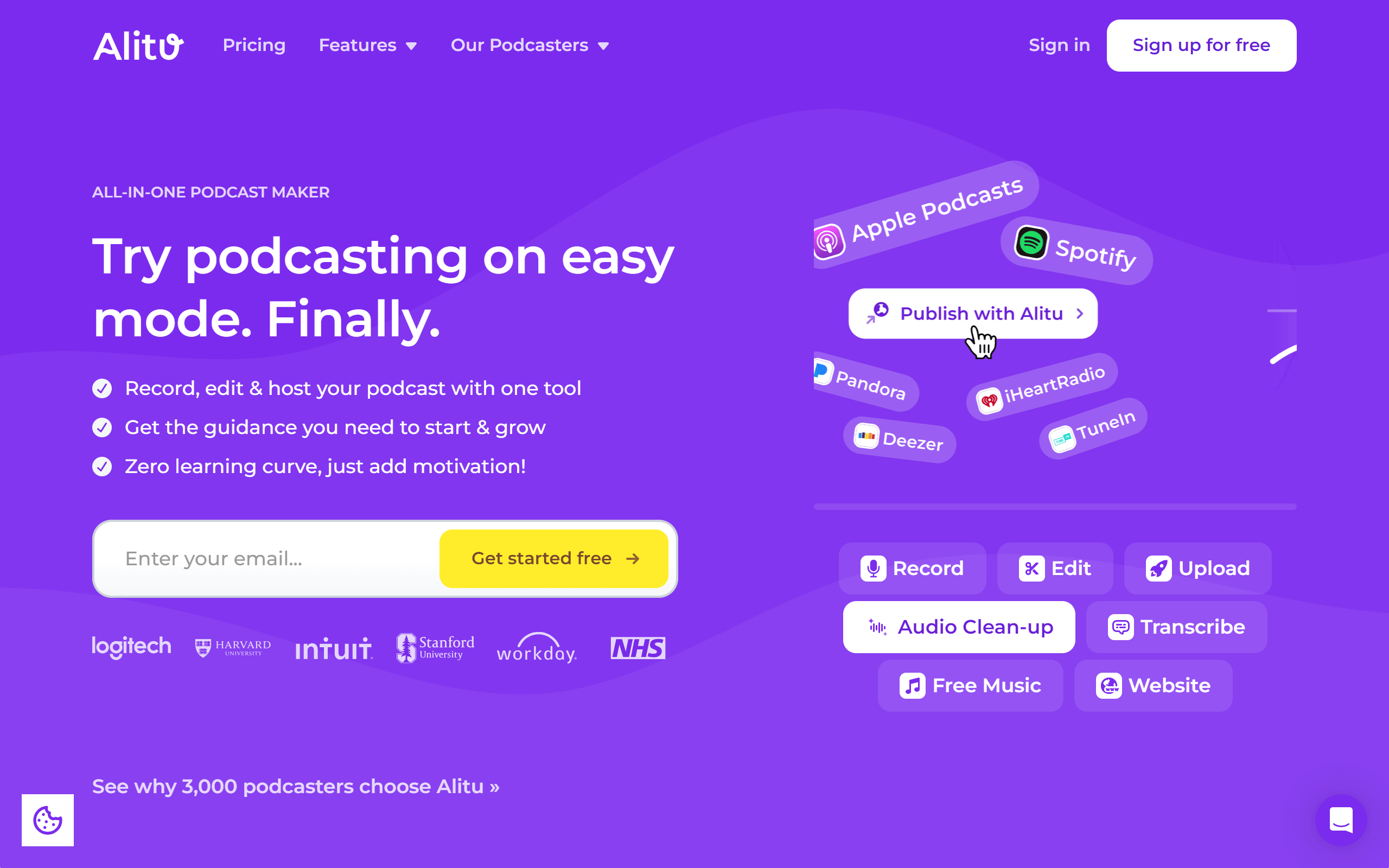 Born from a decade developing top podcasting resources, Alitu recognizes the interests of all creators. Early tools were specialized, so Alitu aims to be seamlessly accessible.
Consolidate complex processes into intuitive, guided workflows. Foster skills through community and guidance from industry experts.
Whether starting out or experienced, find balance supporting your unique voice. Alitu continually works to pave the simplest path to achieving your goals through podcasting.
The specialized suite handles everything from recording to publishing seamlessly. But more than the suite, gain perspective, connection and long term support through integrated features and services.
As the largest platform since 2008, Scribie has helped over 50k freelancers transcribe 9 million minutes for varied clients.
Get started by testing your abilities. Then choose files to suit your schedule and experience. Pre-filled transcripts speed up verification of 99% accuracy. Advancement awaits top performers. Funds pile up and withdraw anytime via PayPal without minimums.
Creators, harness Scribie's precision to capture spoken insights. Empower visions through this versatile content creation platform. Join flexible work helping share important messages.
Conclusion
Content marketing connects brands with today's audiences. But producing quality material at scale challenges many teams.
This article covered common hurdles when consistently creating fresh, engaging content. Finding the right tools streamlines processes so marketers can prioritize strategy over tasks.
Automation, simplified design and analytics help alleviate pressures. Explore how platforms address these needs. Experiment with featured solutions to see impacts.
Optimizing workflows frees potential. Tools may provide that extra boost for thriving digitally.
Seek the fit unlocking new possibilities for online presence.