Feeling stressed about bills or goals? Don't worry, help is here!
Budgeting apps can be your new best friend when it comes to money. They make managing finances fun and easy. Just connect your accounts and stay on top of your dollars.
Some even send reminders so bills get paid on time. Or help you save for a rainy day with little automatic deposits. Budgeting was never this simple.
In this article, we'll show you apps to get your money house in order. From free choices to full toolkits, there's an option.
Say goodbye to financial worries, and hello to peace of mind.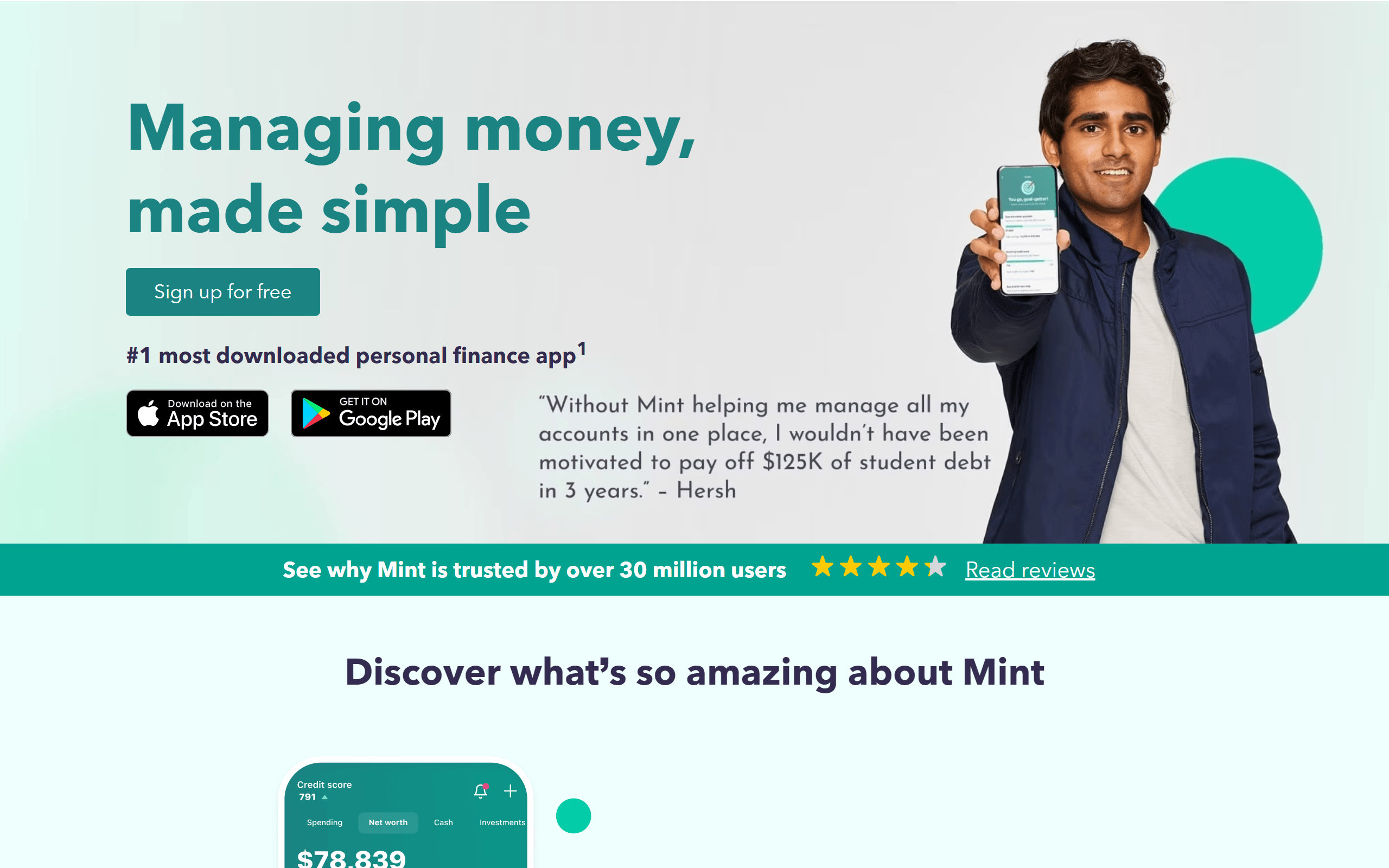 Mint is one of the most popular and best budgeting apps available. 📱 With its handy features, getting your cash flow organized has never been easier. 💸

Key Features:
Bank Sync: Mint connects all your bank accounts, credit cards, loans, etc. in one place so you can see everything together.🧾
Expense Tracking: It looks at your transactions and automatically categorizes them to help you see where money is going each month. 📈
Bill Reminders: You'll get alerts before due dates so you won't miss payments and deal with annoying late fees.⏰
Pricing: The best part is basic Mint is completely free to use! Track your spending and make budgets without spending a dime. 💰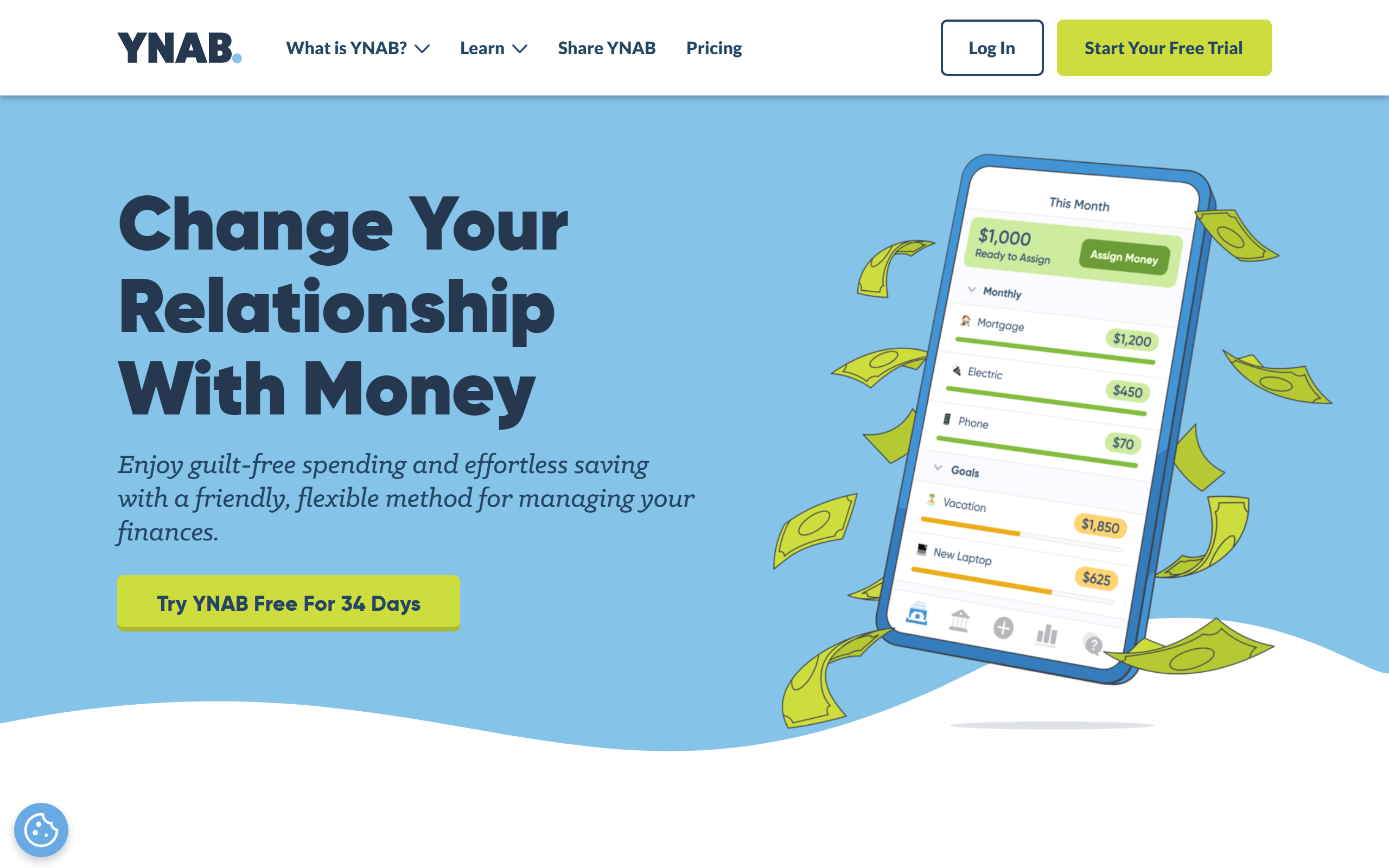 YNAB ("You Need A Budget") being one of the best budgeting apps has helped millions gain control with its unique method of giving every dollar a job 💸
Key Features:
Income/Expense Tracking: See exactly what's coming in and going out down to the penny every month 💳
Budgeting: Plan where you'll spend each dollar to avoid nasty surprises later!
Reports: Charts and graphs reveal spending habits so you can make smarter choices 📈
Pricing: Starts at $84/yr but there's a generous trial. For many, it saves more than it costs in fees! 💰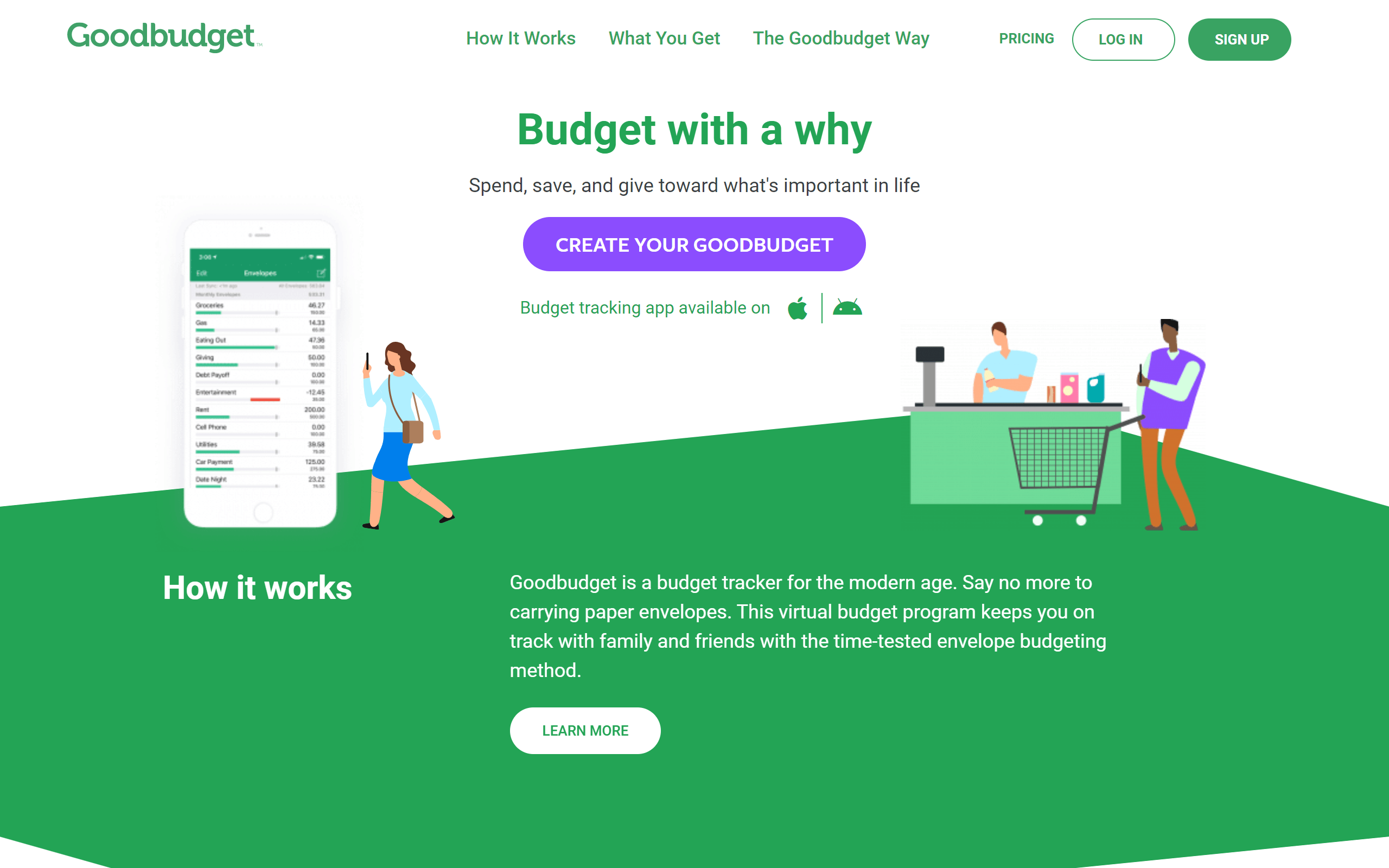 Goodbudget, one of the best budgeting tools, is kinda of like that smart neighbor who always has the best yard sale finds. It's the modern twist on the classic envelope budgeting system. Swap out those old-school envelopes for snazzy digital ones, and get a clear picture of where your hard-earned bucks are going.💸
Key Features:
Digital Envelopes: Think of these as your digital Mason jars. Set funds aside for the essentials: groceries, rent, and, of course, the occasional burger run. When the jar's empty, that's your hint to pump the brakes on spending.
Sync & Share: Sharing finances with your other half or a roomie? All good! Goodbudget lets you sync and share your spending goals. Everyone's in the loop, minus the drama.
Spending Reports: Curious where your cash is cruising? Goodbudget lets you peek at your spendings. Like checking your car's mileage, but for your dollars.
Pricing: Just testing the waters? Goodbudget's got a free version to start. Craving more tools? There are affordable paid tiers to consider. 💰
So, ever wish you had a personal financial guru in your pocket? Aye, we've been there! Enter Empower Personal Wealth. It's not just one of the best budgeting software, it's like your trusty road-trip buddy for the wild highway of personal finance. Think of it as that friend who has the best snack recommendations while you're cruising the budgeting boulevard.
Key Features:
Automated Saving: You know those coins you find between the couch cushions? This feature's sorta like that, but high-tech. Empower sets aside small amounts automatically, so before you know it, you've got a nice little rainy-day fund. Cha-ching! 🌧️💰
Instant Spending Insights: Ever scratch your head wondering where your cash went after a weekend out? We feel you. Empower breaks down your spending habits in easy-to-understand charts. No more guessing, just crystal-clear financial clarity. 📊🔍
Personalized Tips & Advice: Need a nudge in the right money direction? Empower's got your back with tailor-made financial advice. It's like having a coffee chat with your very own finance coach. ☕️📈
Pricing: Kick the tires with Empower's free version. Loving the experience? They've got some premium plans that might just tickle your financial fancy.
PocketGuard is one of the best budgeting tools made just for freelancers and solopreneurs. It makes budgeting super simple by connecting to your bank and credit cards. From there, it tracks all your income and spending automatically. No more lost receipts or forgotten transactions! PocketGuard also divides expenses into useful categories so you see exactly where money is going each month. Its friendly interface keeps finances fun and motivational.
Key Features:
Automatic Tracking: PocketGuard pulls transactions directly from your accounts 📈
Spending Breakdowns: Expenses are broken into neat groups like food, utilities, fun money etc. 📊
Mobile Apps: Access and update your budget from your phone or tablet on the go 📱
Pricing: Starts free with paid "pro" tiers from $5/month for expanded features. More than worth it.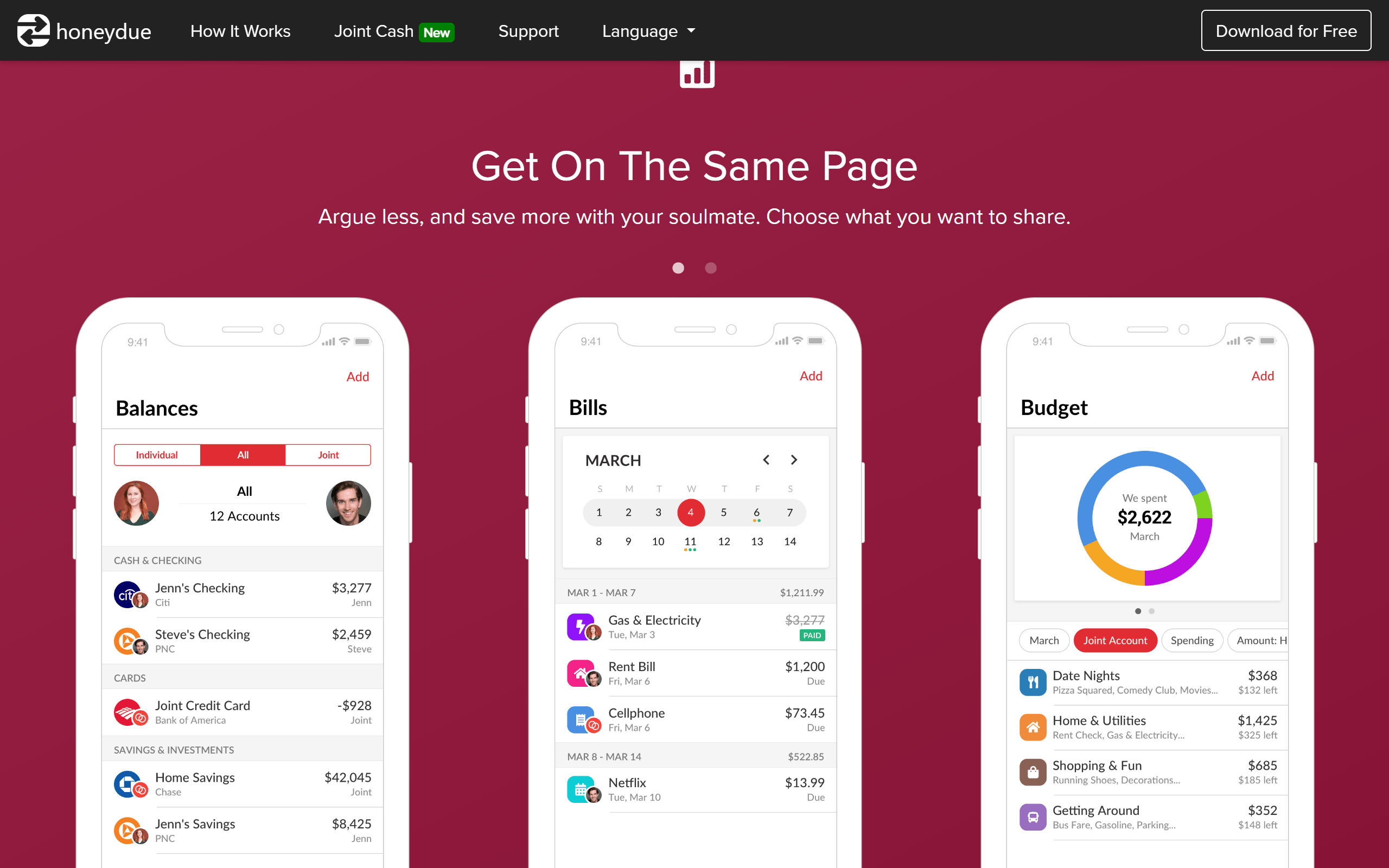 finding good budgeting apps is as difficult and challenging as finding the best blogging apps, best grammar checker tools, and best email marketing services. But we need them, cause managing money is important.
Honeydue makes it simple. It connects to your bank accounts so all your deposits and spending are automatically recorded - no more lost receipts! It sorts transactions into categories like rent, utilities, and food so it's easy to see where money is going each month. Plus, Honeydue offers friendly tips tailored just for you. With colorful charts and a simple design, this budgeting software explains personal finance in a way that's easy to understand.
Key Features:
Automatic Tracking: Downloads spending data right from your bank accounts 👍
Bill Reminders: Set alerts to pay bills on time and avoid the headache of late fees 💸
Money Advice: Honeydue provides helpful budget suggestions based on your habits 💡
Pricing: The basic use is completely free. Or "Pro" subscriptions from $5/month add extra perks like reports.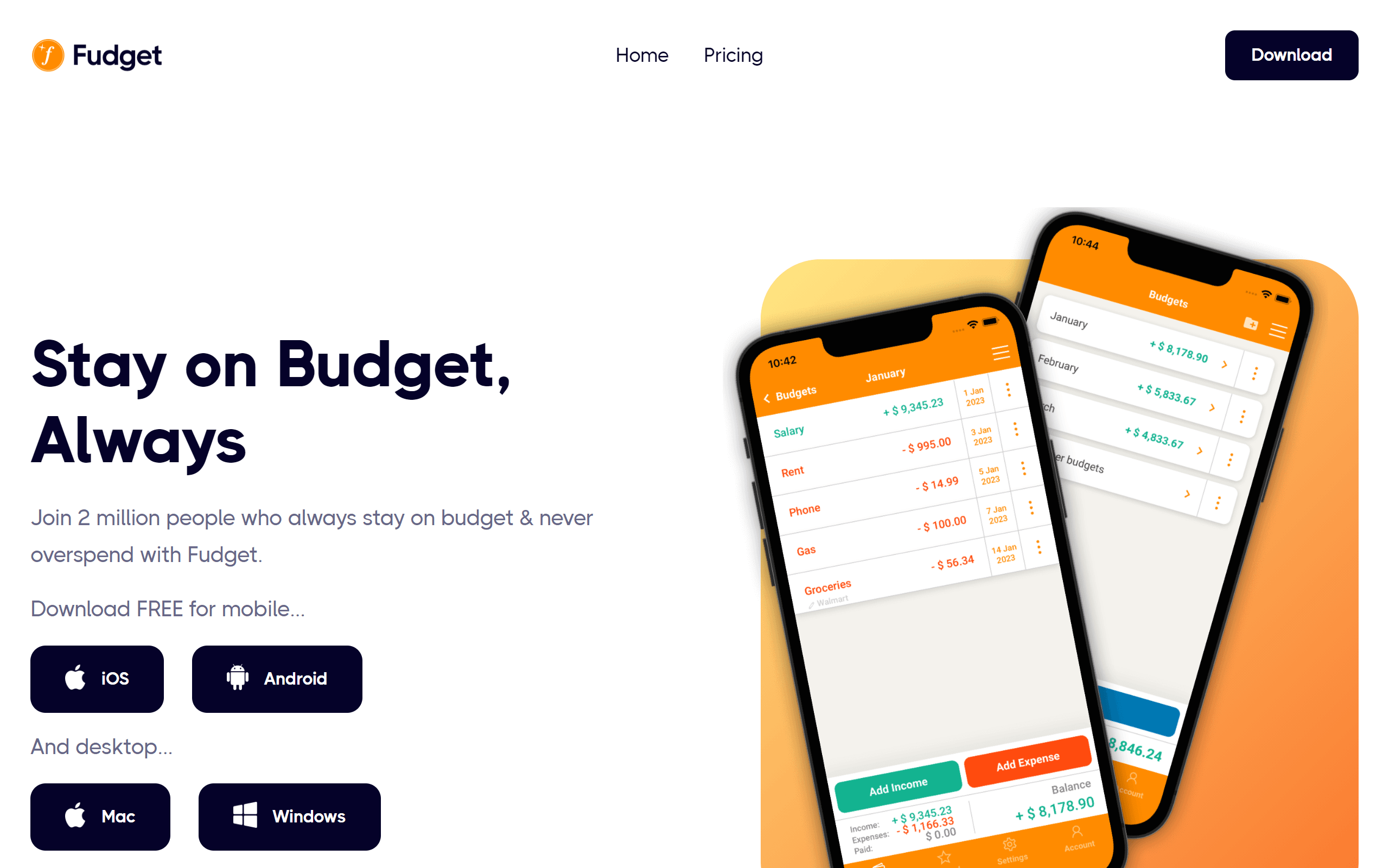 Whether you run a business from home or go to school, managing money is important. Fudget connects to your bank accounts to automatically keep track of every penny that comes in and goes out - no more digging for receipts! It separates spending into simple groups like housing, food, and bills so you know where dollars are spent each month. Its colorful pictures and friendly design explain personal finance in a way that's not too hard to understand.
Key Features:
Automatic Recording: Quickly gets your spending info from bank accounts 👍
Budget Groups: Splits costs like rent, transportation, etc to see how money moves over time
Bill Reminders: Sets alerts so you pay bills on time without struggles of late fees
Pricing: Basic use is completely free, or "Pro" subscriptions starting at $6 let you see extra reports.
Oportun connects to your bank account to automatically track every dollar that comes in and goes out - no more lost receipts! It splits spending into clear sections like housing, food, and bills. Charts and a friendly layout explain personal finance in a straightforward way we can all understand.
Key Features:
Automatic Tracking: Easily gets your spending info from bank accounts
Budget Categories: Separates costs like rent, transportation, etc. to follow monthly trends
Bill Payment Alerts: Sets reminders to pay on time to dodge fees
Money Guidance: Oportun shares money tips customized for your expenses 💡
Pricing: Basic functions are completely free. "Pro" subscriptions from $6/month offer additional reports.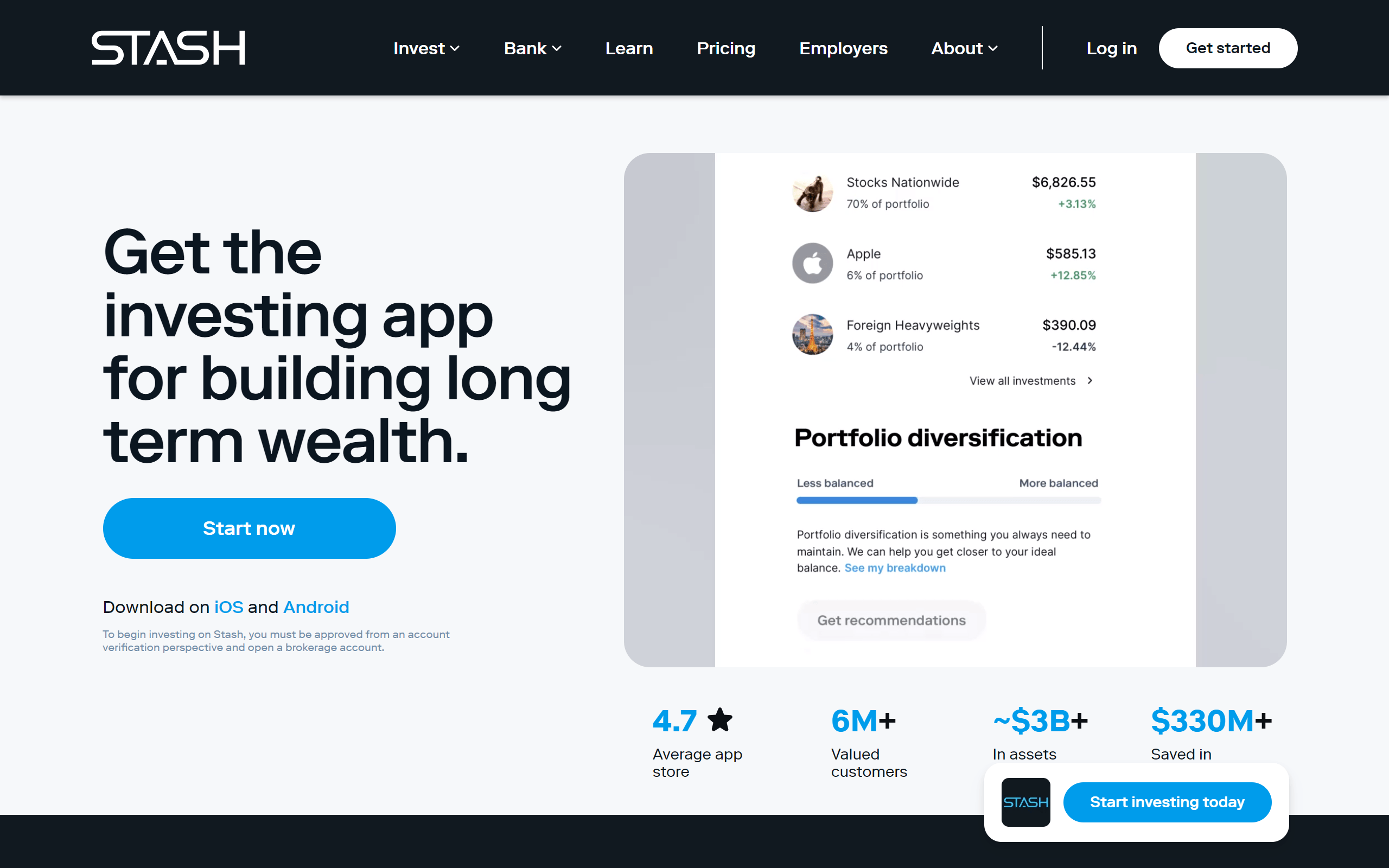 Stash breaks down financial barriers by starting you investing with just $5. It builds diversified portfolios based on your goals and risk level. Stash simplifies usually complex topics through visually appealing educational content right in the app.
Key Features:
Low $5 Minimums: You can begin investing small amounts regularly
Automated Portfolios: Stash creates plans tailored to your personal risk tolerance
Education: Interactive lessons teach important finance concepts in an easy way
Pricing: Their Founders Market subscription for $1/month unlocks even more features.
Simplifi, one of the best budgeting software, stands out for making money fun instead of stressful. Beyond linking accounts to track spending automatically, it connects your financial life all in one place. Bills, bank accounts, investments, net worth - Simplifi brings it all together cleanly through clever design. Income and expenses are displayed on interactive trackers helping you spot trends to save more.
Key Features:
Connected View: See an integrated snapshot of your full financial photo
Automatic Tracking: Downloads transactions without manual input 👍
Spending Analytics: Insights show where dollars are flowing each month
Pricing: Plans start from $5/month but cheaper annual options are available if you pay upfront. 🔍
Whether you live together or co-parent from different homes, money management with a partner can be tricky. Being one of the best online budgeting tools, Zeta stands out for letting you track joint + personal finances easily. Beyond syncing bank accounts automatically, it displays shared budgets and goals together in one spot through visual charts. Communication tools let partners coordinate directly in the app too!
Key Features:
Shared Budgets: Create expense plans for household costs and more
Split Payments: Record who paid what on combined purchases
Message Feature: Send quick notes to your partner within the app
Pricing: This is a free budgeting software with no ads or fees to worry about!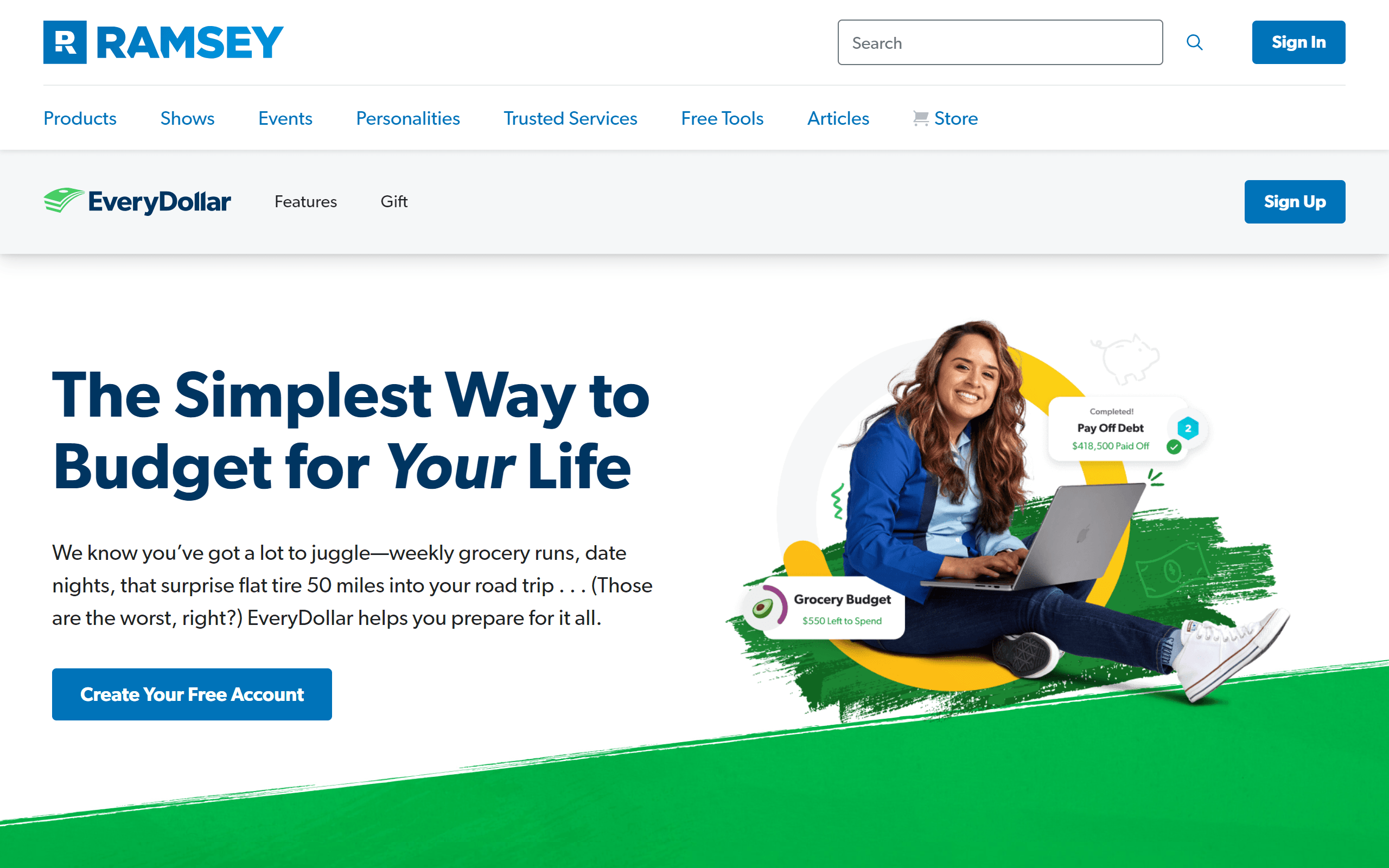 EverDollar's step-by-step guidance stood out. Whether paycheck to paycheck or crushing debt, it separates costs into clear categories through colorful displays. Charts show spending trends over time in a visually appealing way. Plus connecting bank accounts automatically imports transaction history. EveryDollar also supports Dave Ramsey's popular "Baby Steps" method to build financial confidence.
Key Features:
Zero-Based Budgets: Plan precisely where each cent flows🔢
Debt Payment Goals: Set targets to work as a team at paying off loans💪
Notes on Transactions: Leave memos to remember important due dates
Pricing: Use basic features for free. Or spend $129/year for auto-syncing bank accounts. Either way, a clean ad-free experience!
Hey friends, are you looking for an easy way to stay on top of your monthly bills? Prism is one of the best free budgeting apps we've found.
Prism really stood out for its simplicity. Whether paycheck to paycheck or raising little ones, keeping tabs on expenses can feel overwhelming. But Prism makes it stress-free by connecting your accounts to track income and bills in one spot. 🌈
Key Features:
Bill Tracking: It monitors due dates so you never miss a payment📅
Payment Reminders: Set alerts so important deadlines don't sneak up on you👀
11,000+ Billers: Pay major utilities, loans, and more straight from the app💸
Pricing: Completely free to use forever! They may add fees later but will give notice.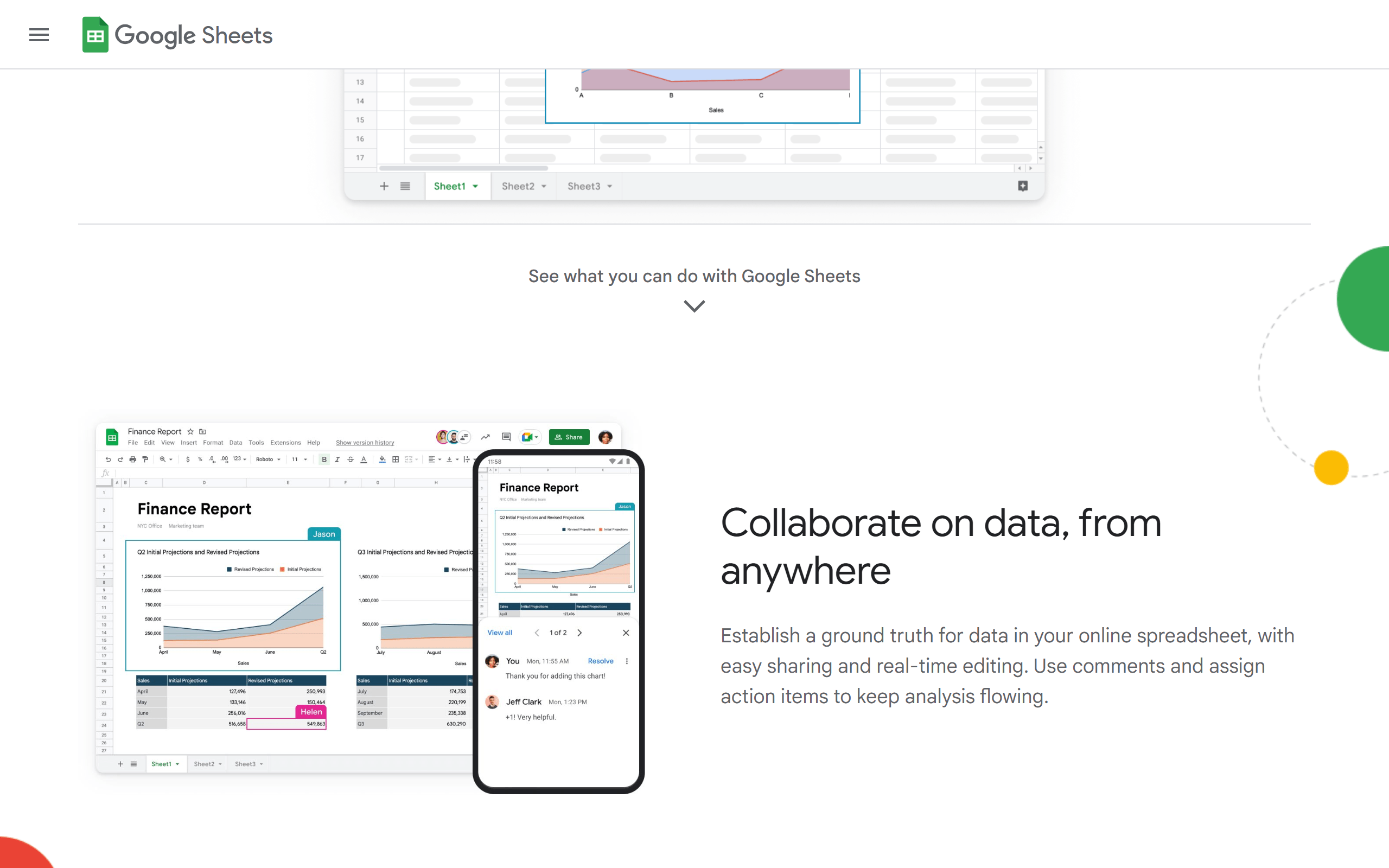 Google Sheets is like a magic notebook on your computer or phone. It helps you know where your money's going without using fancy finance words or making things complicated. You can write down your spending, like $5 on coffee ☕ or $50 on shoes 👟, and it helps you keep track so you can buy that thing you've been wanting, without worrying if you can afford it! 🎁

Key Features:
Make it Yours: You can add colors, little notes, or even pictures if you want - make it fun, make it YOU!
Team Up: Want to plan together? You, your friend, your sister, anyone can join in and add their bits to the sheet. Plan a party, a trip, or just split the pizza bill - easy peasy!
Take it Anywhere: It goes where you go! On your phone or laptop, your money notebook is always with you.
Pricing: And guess what? Google Sheets the best free budgeting app. Zip, zilch, zero bucks! 🆓💰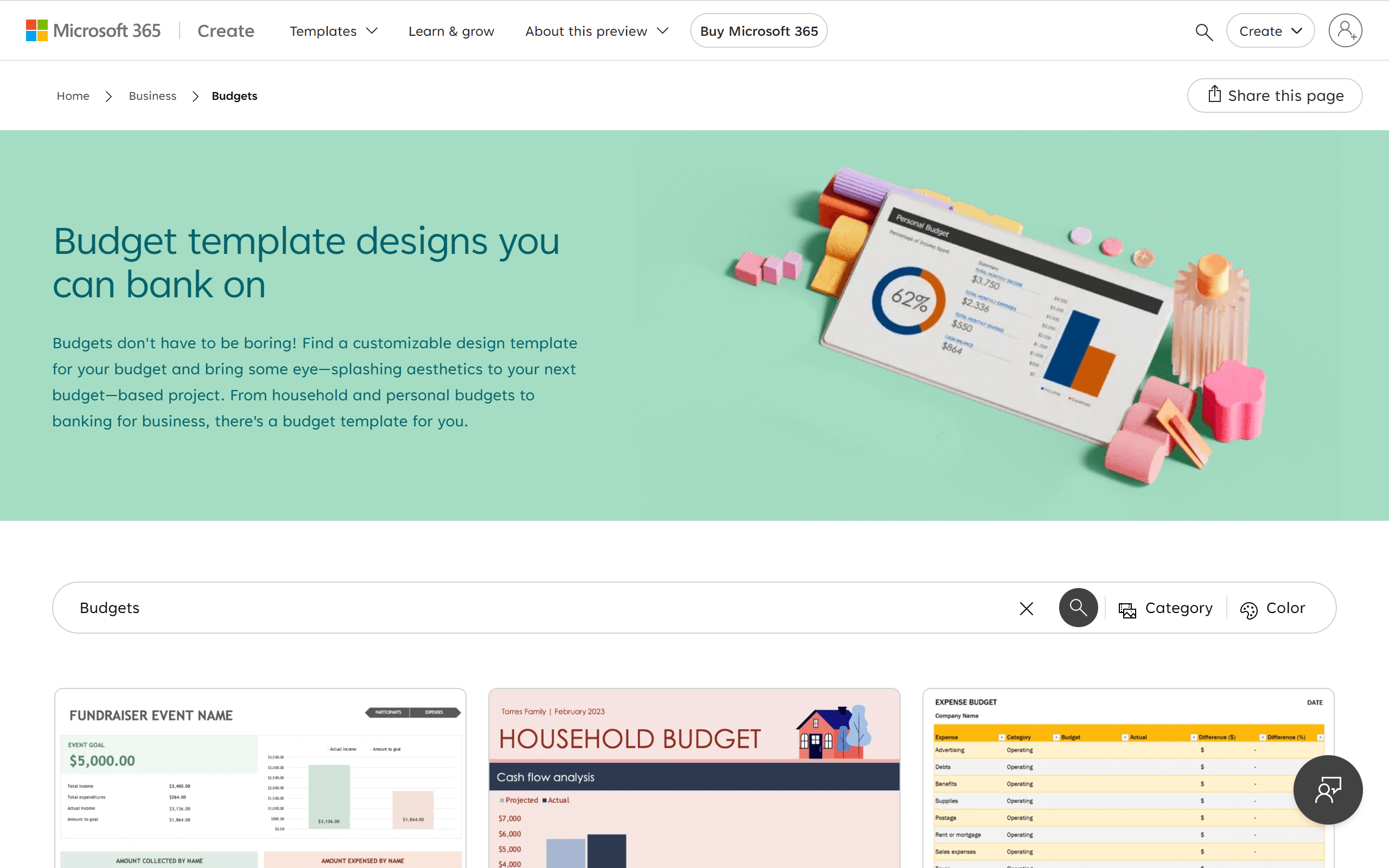 Imagine having a cozy little digital notebook where you can scribble down all your numbers, whether it's keeping a tab on your cookie 🍪 jar savings or managing expenses for your little café. ☕Excel, this friendly tool from Microsoft, has been doing just that for people and businesses, big and small, for over three decades! It's become the go-to buddy for anyone who deals with numbers and wants to keep them neat, organized, and, yep, even make them look pretty! 🌈 And don't worry, it's not as complicated as it might seem at first glance - promise!
Key Features:
Fab Charts & Visuals: Excel lets you turn those number columns into colorful charts that speak a thousand words without you having to do all the talking!
Friendly Collaborator: It gets along super well with other Microsoft Office pals, like Word, making sharing stuff between them a breeze!
Global Pal: With help available in many languages, Excel is like a friendly helper ready to chat, wherever you are in the world!
Pricing: "Sounds good but what's the cost?" - we hear ya! Microsoft Excel comes at a pretty decent subscription price that won't have you raiding your piggy bank. Especially when you see how it can turn the number chaos into neat, organized data, it's quite the steal!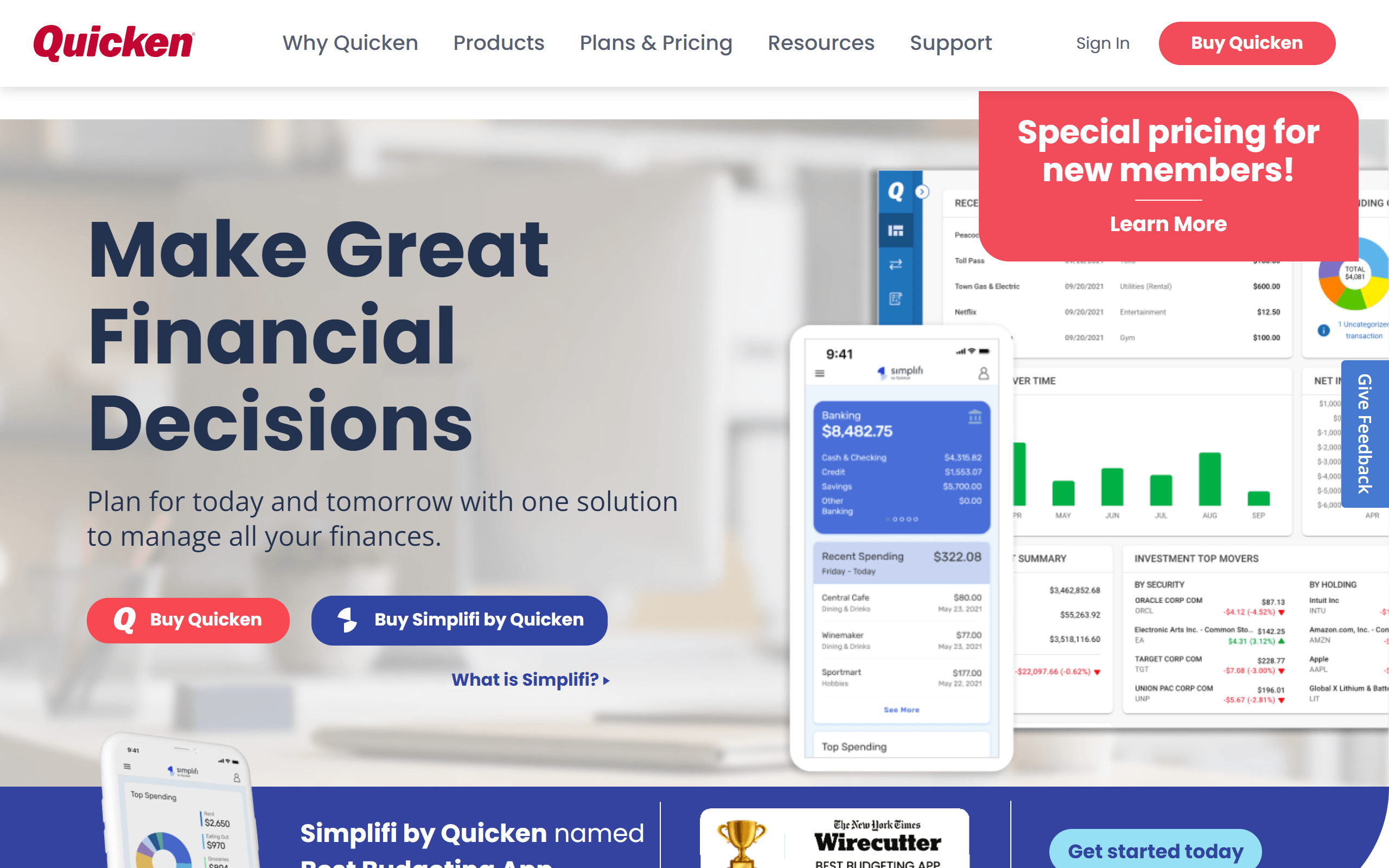 Let's talk about Quicken, one of the best budgeting apps out there. Think of it like a friendly helper for your money. Connect it to your bank, and it'll neatly organize your spending, and bills, and even track how your savings and investments are doing. Simply put, it's like having a mini-finance wizard in your pocket!
Key Features:
Handle Bills: 🧾 Stay on top of bills and even pay them inside Quicken with specific plans.
Reports in a Snap: 📊 Get quick, easy-to-understand reports on your money.
Safe & Secure: 🔐 Your data's kept safe with strong security features.
On-the-Go Access: 📱 Check your finances anytime, anywhere with their mobile app.
Pricing:
Simplifi: $2.39/month
Quicken Deluxe: $2.99/month
Quicken Premier: $4.19/month
Quicken Home and Business: $5.99/month
Choose a plan that fits what you need - whether that's just tracking everyday spending or managing a side business. All plans work on your computer and phone, and there's help available if you need it!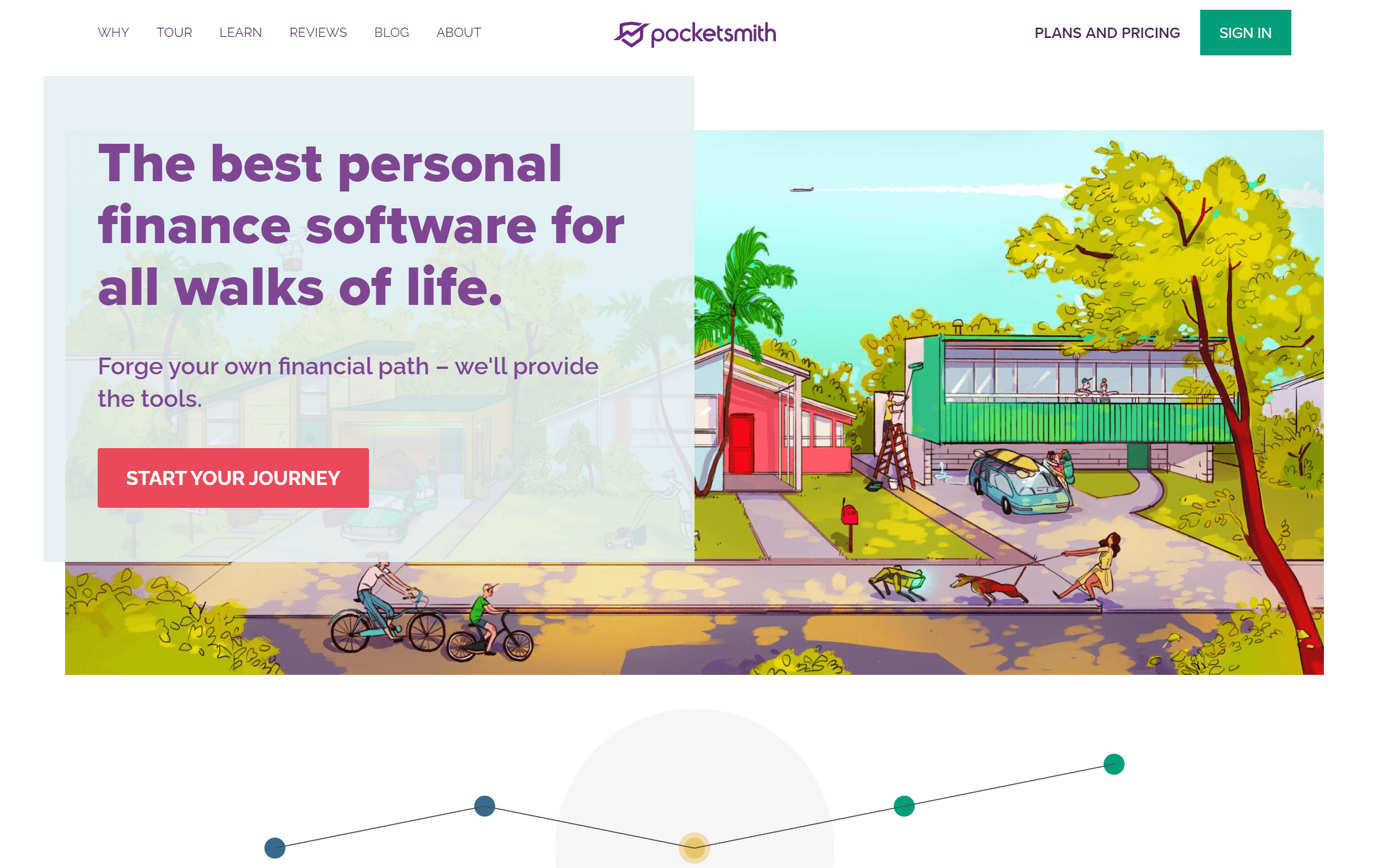 Introducing PocketSmith, your digital buddy that is seen as one of the best budgeting apps around town! It's not just a cool app; it's almost like having a personal financial assistant that whispers smart money moves in your ear. Imagine being able to peek into your financial future, making sure there are no money surprises that can mess up your vibe. 🚀🔮
Key Features:
Seamless Money Management 🌍: Connects with over 12,000 banks worldwide, ensuring all your monetary moves are in one spot without you lifting a finger!
Future-Proof Your Finances 🔮: Awesome forecasting features help you play with 'what-if' scenarios so your money choices today are always setting you up sweet for tomorrow.
Your Finances, Your Rules 📏: Categorize, label, and personalize your transactions, so your money story always makes sense to you.
Pricing:
Free Plan: A cool way to start with 2 accounts, 12 budgets, and 6-month projections.
Foundation ($9.99/mo billed annually): Unlimited budgets/accounts, 10 years' projection, and connects with 6 banks.
Flourish ($16.66/mo billed annually): Extends to 18 dashboards, 30 years' projection, and links with banks from all countries.
Fortune ($26.66/mo billed annually): The full magic! Unlimited in all ways, 60 years' projections, and priority support.
18. How to Choose the Best Budgeting App
The first thing to think about is your budgeting needs and style. Do you want something super simple for basic tracking, or do you need more features for advanced goals like investing? Are you hoping to automate things or do you prefer a hands-on approach? Answering these questions will help narrow down what might work best for you.
Next up is deciding if you want a free or paid app. Free ones are great for just getting started but typically have limited functionality. Paid options usually come with more bells and whistles but you have to weigh the cost.
Be sure to think about the platforms you use most too. If you're constantly on your phone, an app that syncs nicely between mobile and desktop is important. And compatibility with accounts like your bank is clutch for automated tracking.
Some other things that could sway your decision include security measures, customer support availability if you get stuck, and how much customization is allowed. Don't forget to check app ratings too - they can clue you in on user experience issues.
Healthy-Wealthy
Repairing money miscommunications takes time. But these apps make the work seamless. Soon you'll start teaming up on goals instead of complaining alone. Joint victories over bills bring you closer, while clear communication prevents blowups.
Healthy financial relationships don't mean overhauling your lifestyle. It just takes open ears, honest dialogue, and a willingness to compromise. With the right budgeting therapist, harmony is within reach. Try one - you owe it to your cash to fix things, once and for all.