Fashion is all about expressing yourself without speaking a word. You must choose your outfit very carefully because this is what makes the first impression. In this article, we have made a list of some of the best fashion blogs that will improve your dressing sense and help you make a stunning impression.
These blogs will make you stylish from the outside and confident inside. They will make you believe that stylish looks don't have much to do with your bank balance, age, or body shape, but embracing your style, exploring new things, and having fun.
20 best fashion blogs to look and feel the best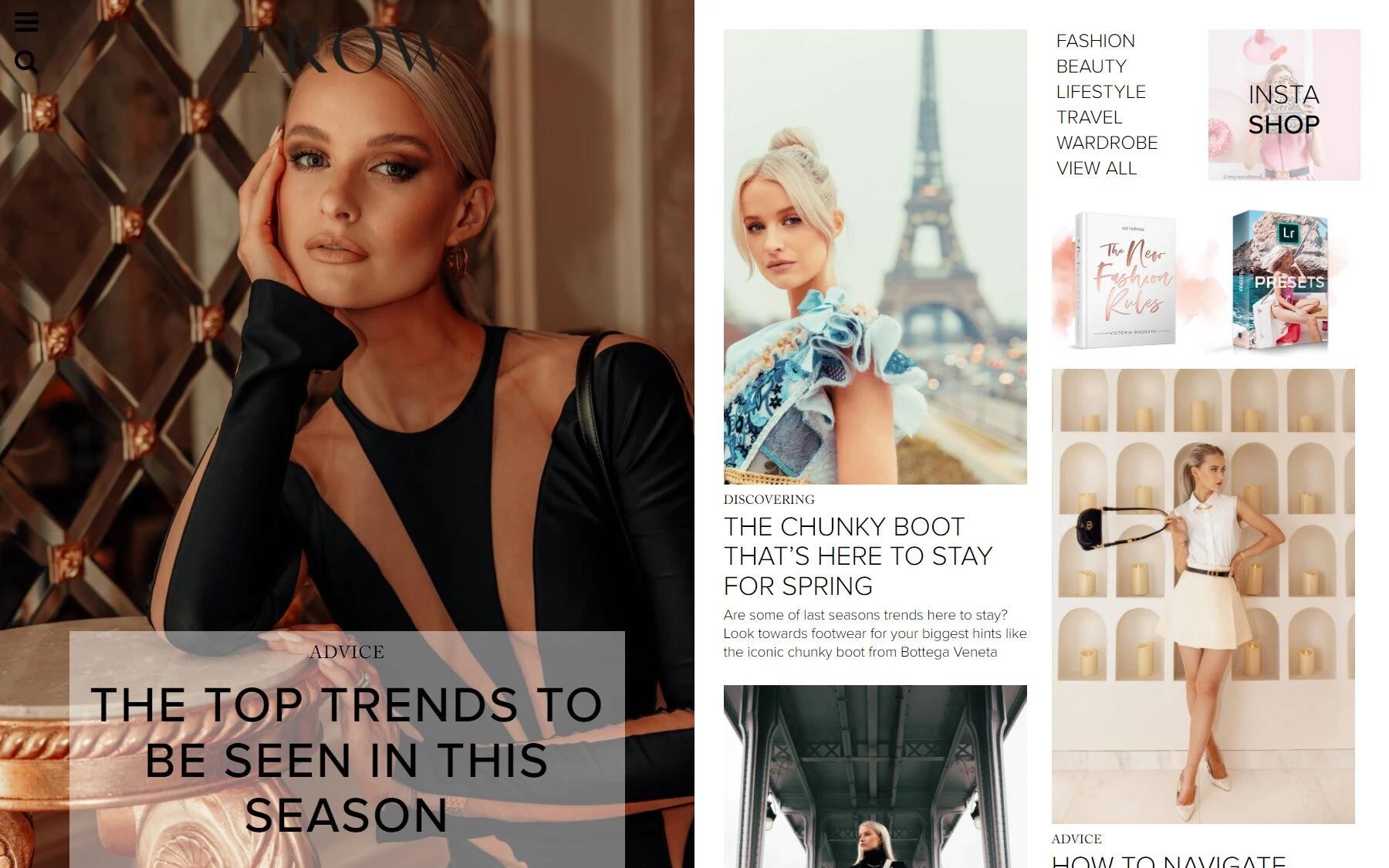 In The Frow is an award-winning blog with some inclination towards beauty and travel. The founder, Victoria, is a renowned style icon and author of the best-selling book The New Fashion Rules. Her blog was the winner of the Best UK Fashion Blog in the Vuelio Blog Awards for three continuous years. Undoubtedly, the posts will give you the finest advice and tips related to styling and fitness.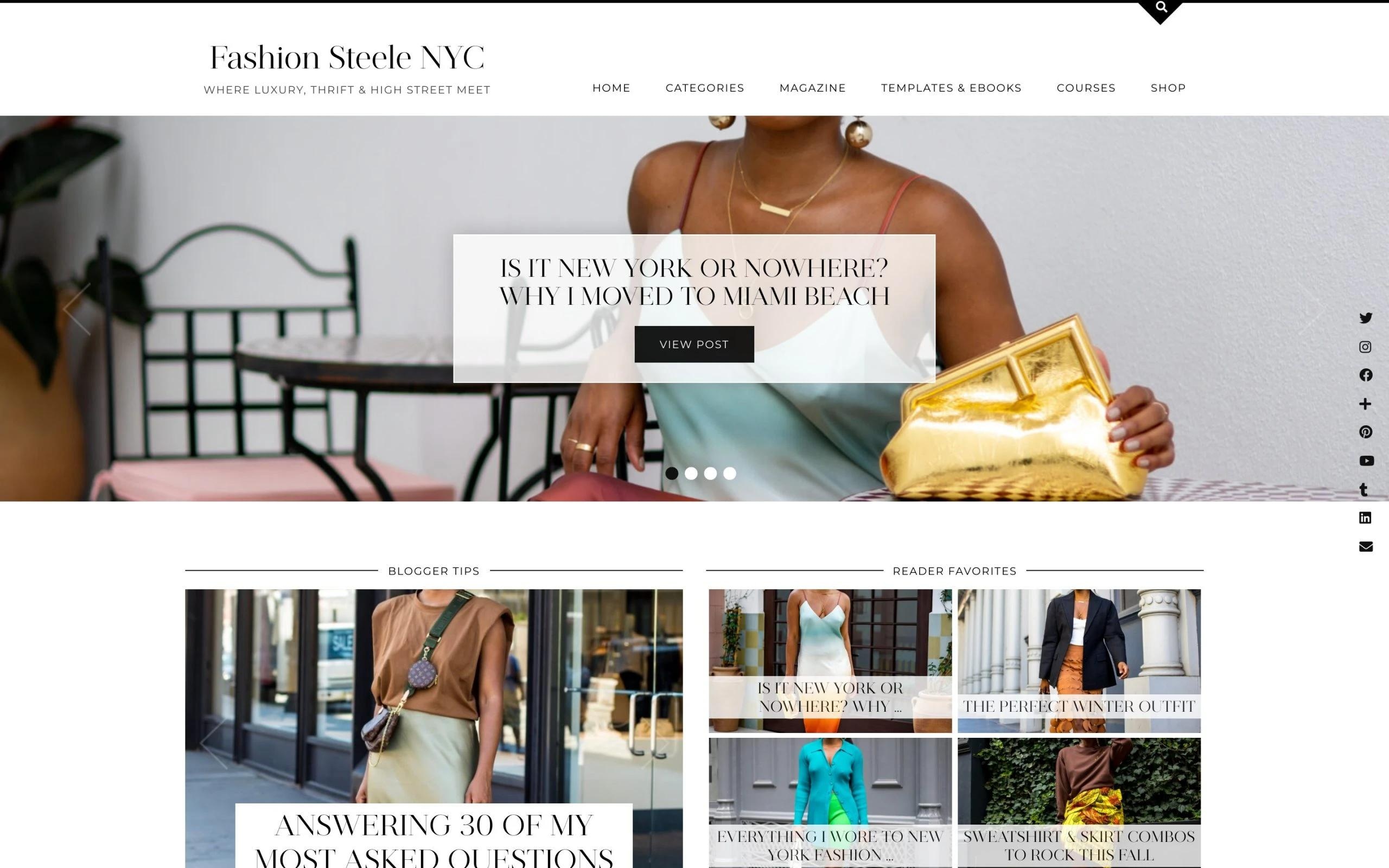 Monroe Steele started this fashion blog in 2010 as a creative platform for sharing her thrift finds. She is known for sharing unique fashion advice and covering fashion events.
Her posts touch on various topics like fashion outfits, thrift, home décor, travel, beauty, lifestyle, etc. She believes that you can work in a 9-5 job along with your passion.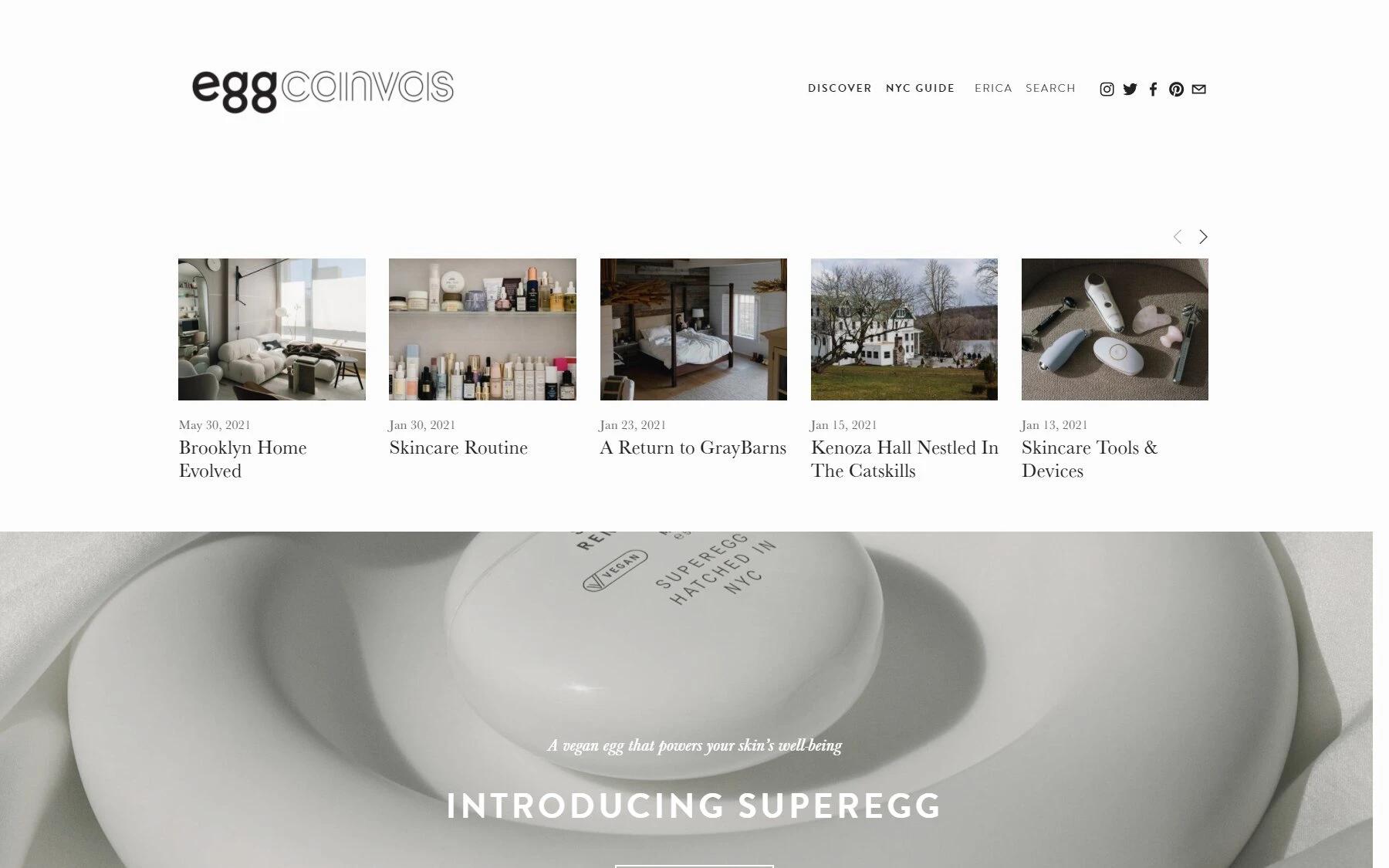 Egg Canvas is a visual journal created by NYC-based Erica Choi in 2014. The blog focuses on fashion, travel, lifestyle, and beauty. Her visual posts capture the beauty of her style, which will certainly give you many cool inspirations and ideas.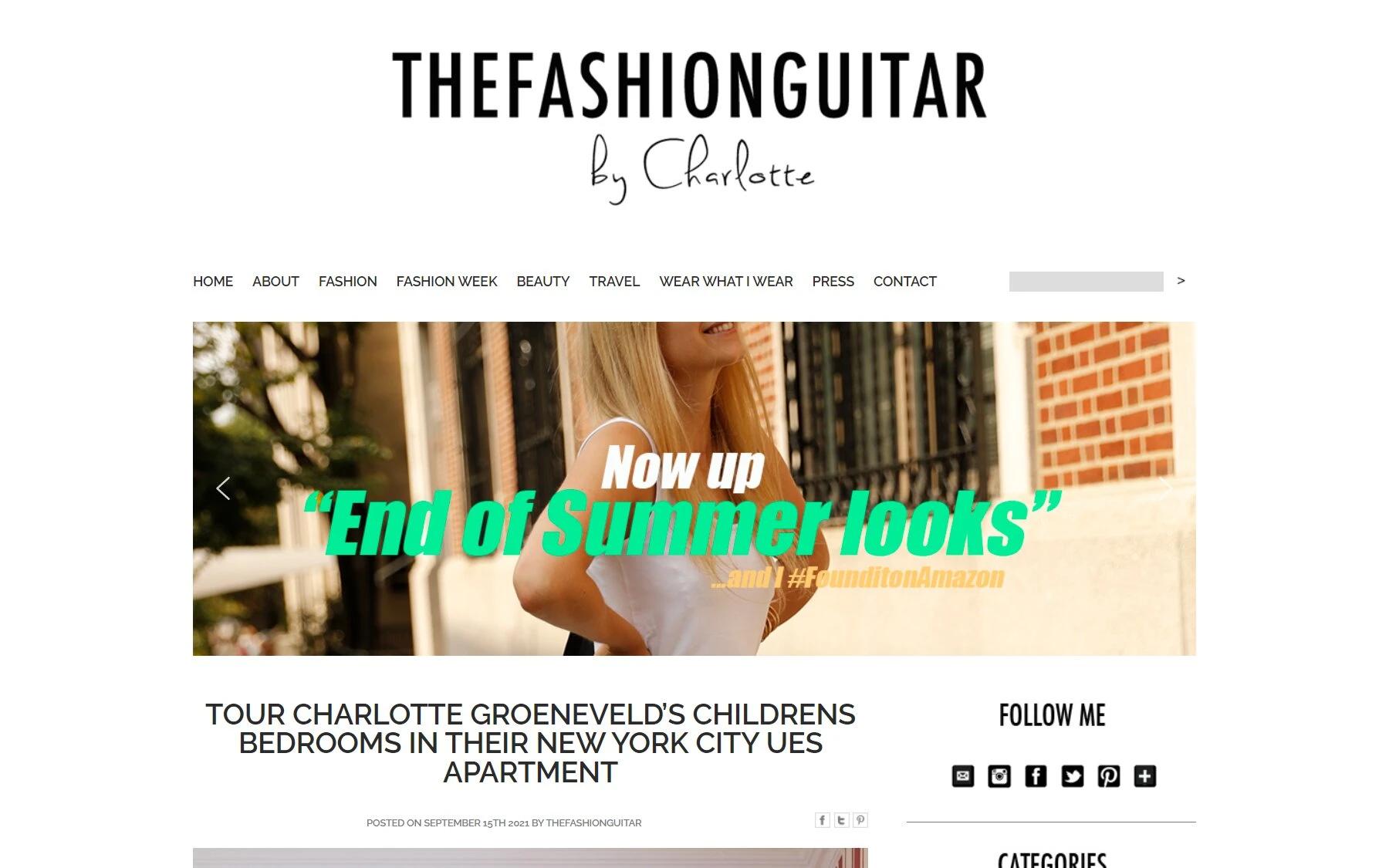 After working with some fashion blogs, Charlotte realized she needed to start her own blog. So, she created The Fashion Guitar.
The site shares content on brand collaborations, fashion weeks, mom's fashion, editorial shoots, and outfit inspirations. Apart from fashion, her blog also covers travel and beauty.
Girl With Curves believes that the beauty of women can't be decided by body weight, shape, or size. This award-winning blog was started in 2011 by Tanesha Awasthi. It delivers articles on style and beauty tips, fashion trends, parenting, wellness, motherhood, etc.
The platform also covers emotional topics like body image, self-esteem, etc.
Christine Andrew from Salt Lake City started Hello Fashion in 2011 to share her favourite sales and fashion buys. The platform contains posts on fashion and beauty, travel, fitness, relationship, food, etc.
If you are looking for budget fashion ideas, you can visit the Under 100 section, where she shares her fashion finds under 100 USD.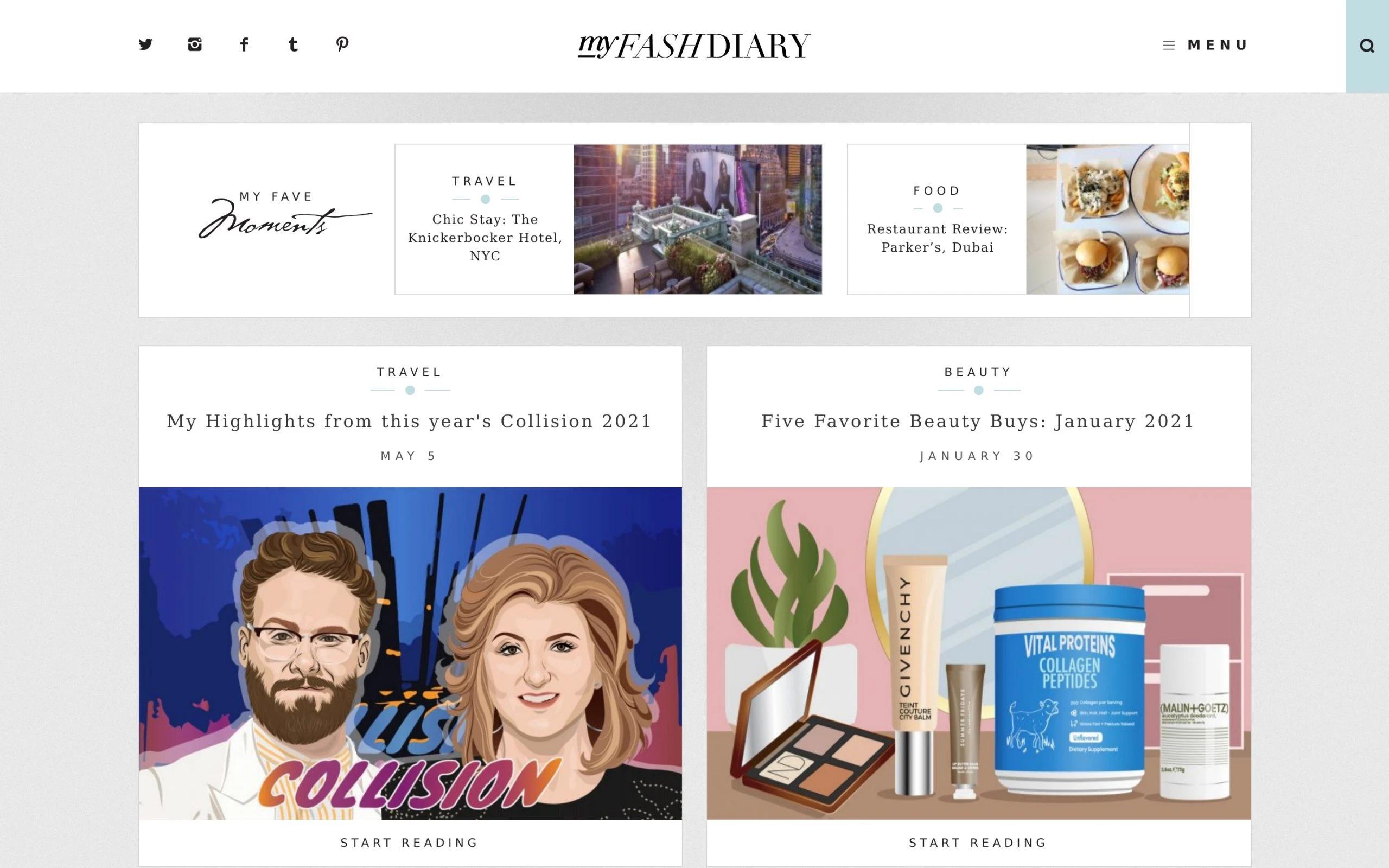 My Fash Diary is an online journal by Tala Samman, who is a Dubai-based stylist and consultant. Although the site is about fashion, it also touches food, beauty, and travel. Head out to the Fashion section on the platform to find her buys, style guides, styling tips, inspiration, etc.
Grasie Mercedes is an actress, filmmaker, writer, and podcast host who currently lives in Los Angeles. Her blog posts primarily focus on fashion, but it also widens to include other popular topics like beauty, lifestyle, and travel.
The Fashion section is highly visual, where Graise shares what she wears and describes them in brief.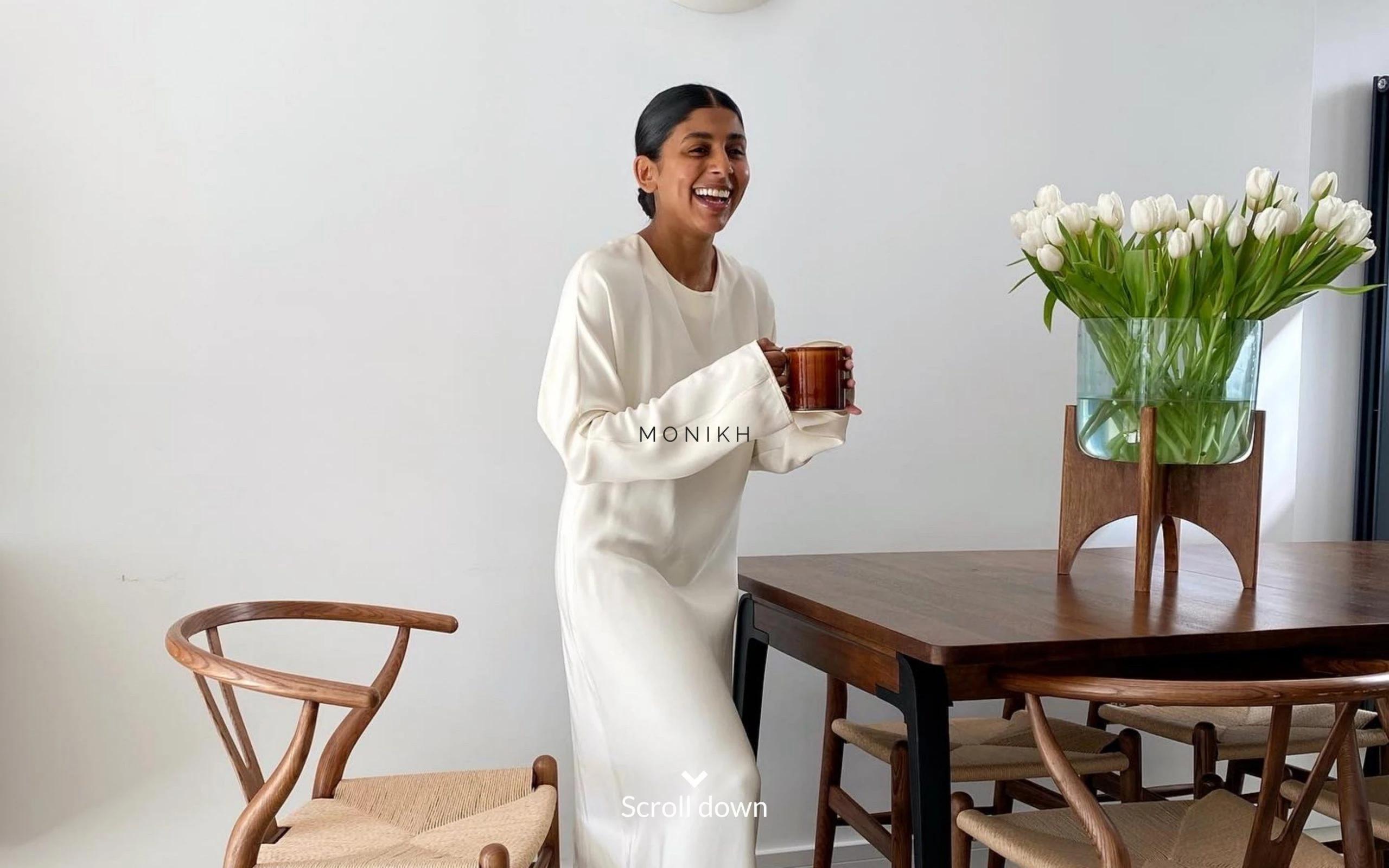 Monikh Dale is a fashion design graduate, blogger, and freelance stylist. This is her personal blog, where she documents her style adventures and recommends clothes that will help you get stylish looks.
She delivers Weekly New Girl posts to list the best fashion pieces in a week.
Powder Rooms by Emma Campbell is a UK-based lifestyle and fashion blog that began its journey in 2010. The website provides guidance and inspires women worldwide to live an interesting and healthy life.
Visit the Fashion section on the blog, which is packed with style tips and outfit ideas. The site has thousands of helpful posts to keep you engaged.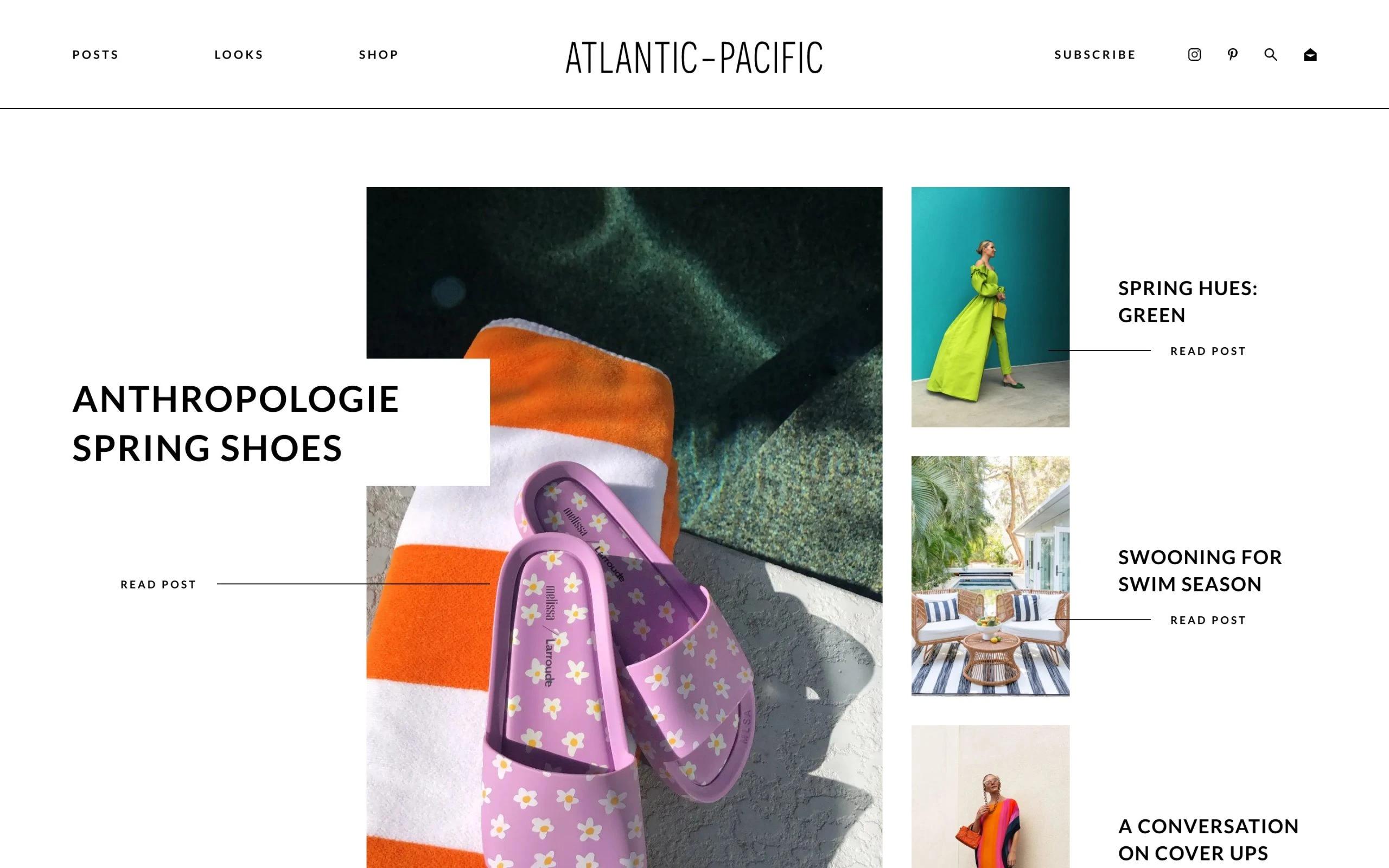 Blair Eadie started Atlantic Pacific in 2010 to document her style aesthetics. She has seen the evolution of the fashion industry in her ten years of blogging journey.
Her posts show eye-catching fashion and are highly visual. Apart from style inspiration, you will find tons of unique gift guides on the platform.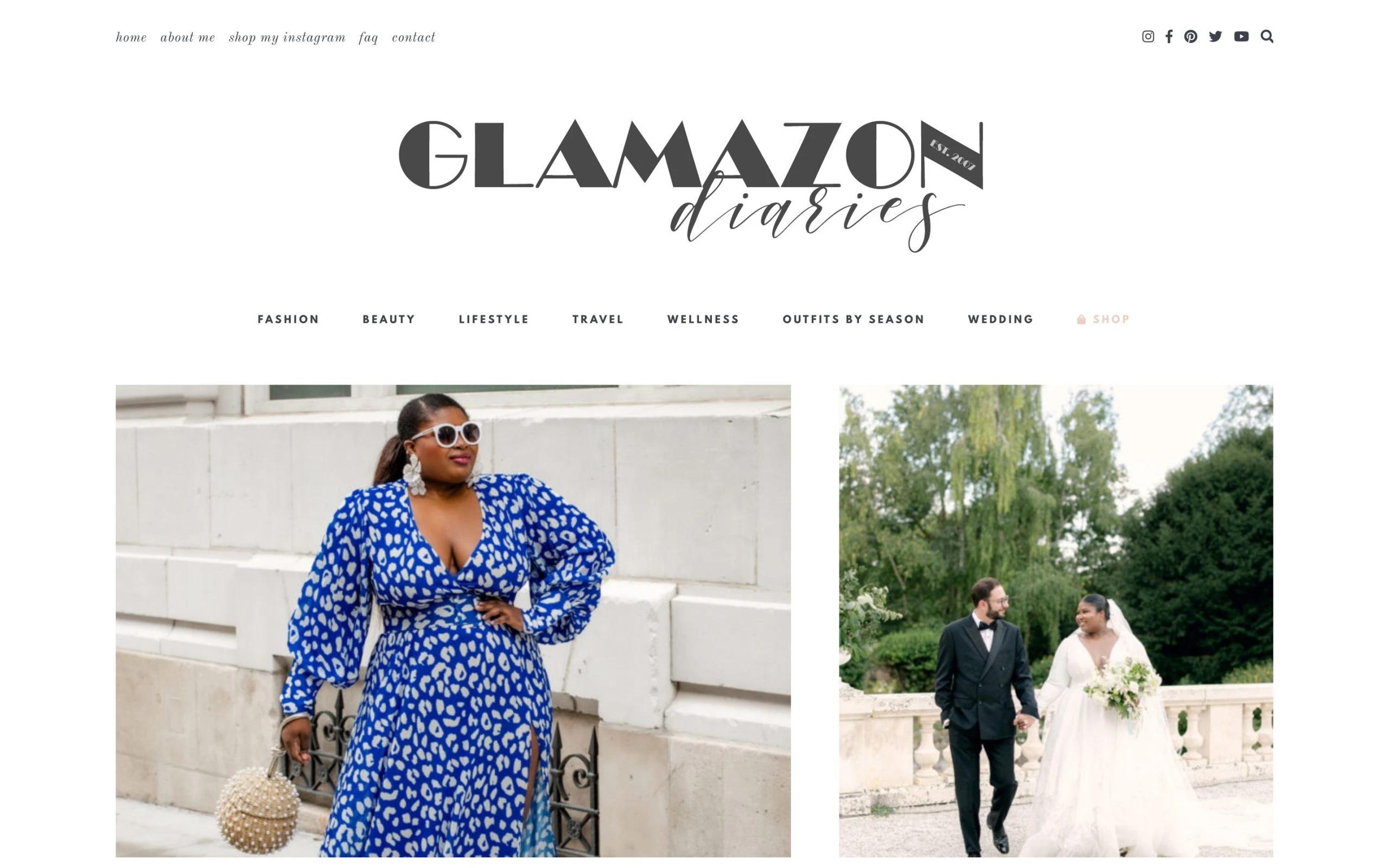 Whether you want to know the trending styles, latest beauty products, breaking news about the fashion industry, or outfit recommendations for every season, Glamazon Diaries has got you all covered.
Makeda, the founder, is an African-born blogger currently living in Washington, DC. She helps women of all shapes and sizes get the best dress with the least investment.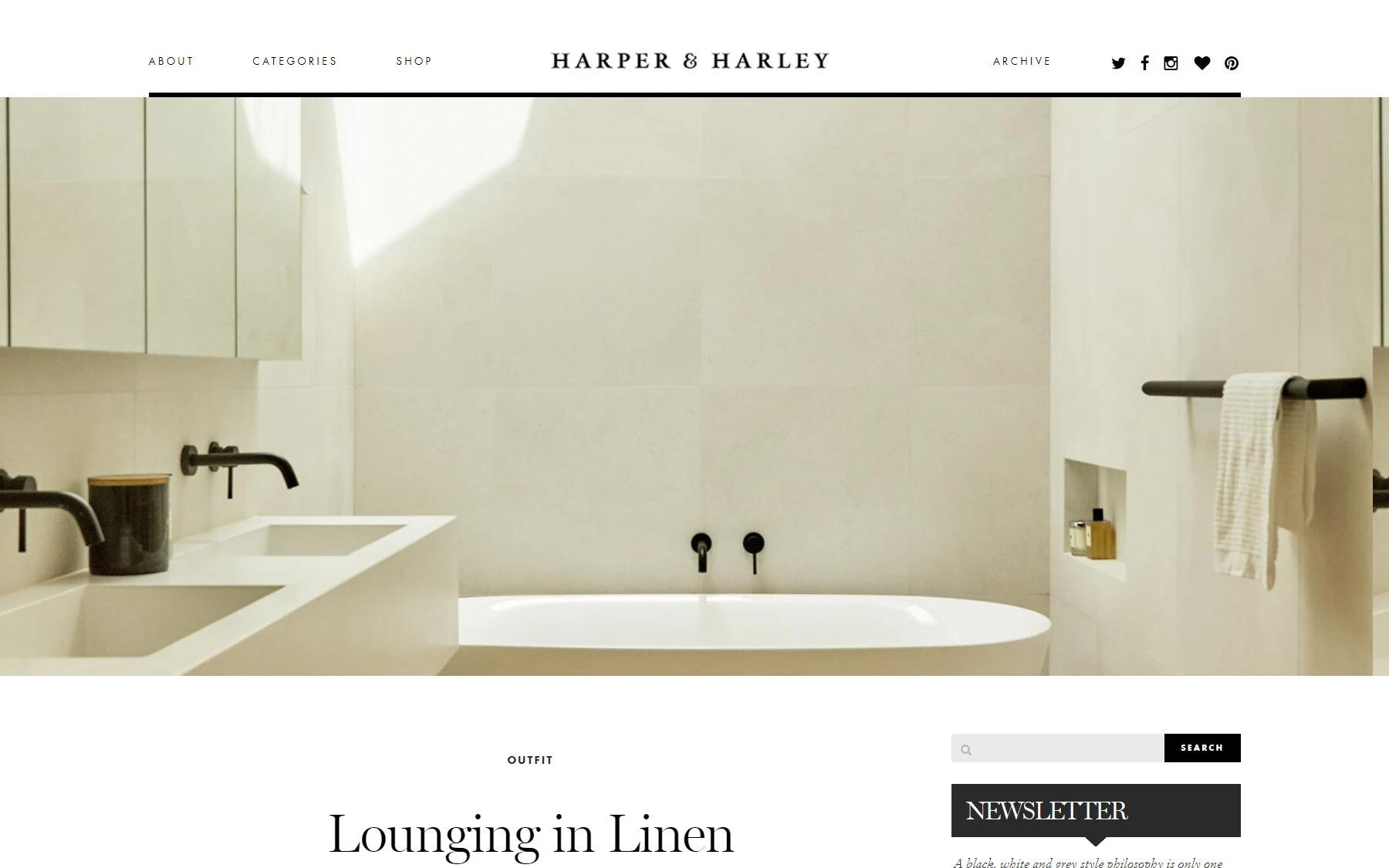 Sara Crampton, the founder of Harper and Harley, is a top fashion blogger from Australia who has more than decades of experience in blogging. The site focuses on fashion, beauty, travel, lifestyle, fitness, inspiration, etc., and is based on the less is more philosophy.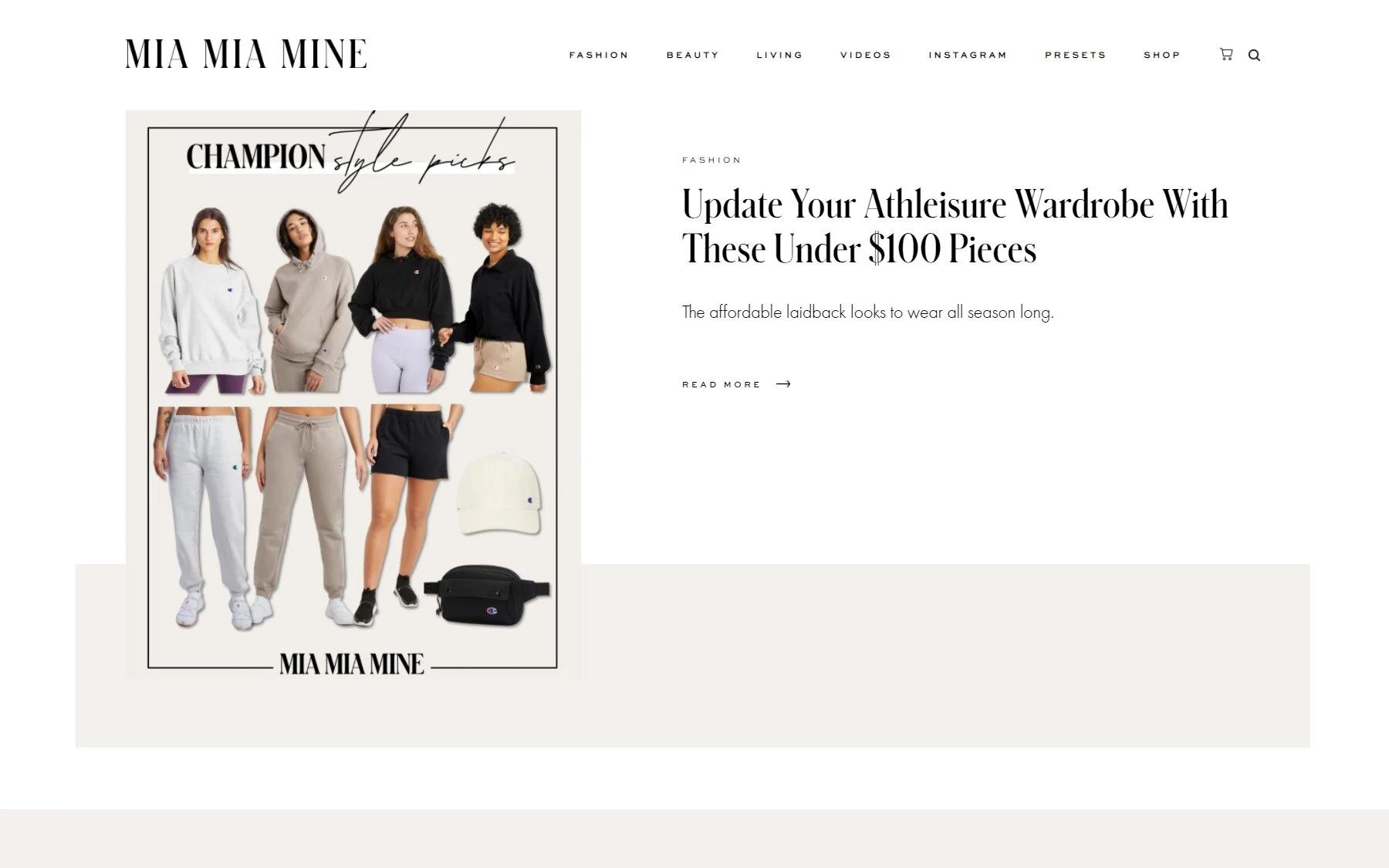 Mia Mia Mine by Maria will inspire you to escape the ordinary and be the best version of yourself. Maria is a popular fashion blogger with over a million followers on Instagram.
She was a stock analyst before she decided to run this blog full-time. If you are a working woman looking for the best fashion advice, this platform is your go-to resource.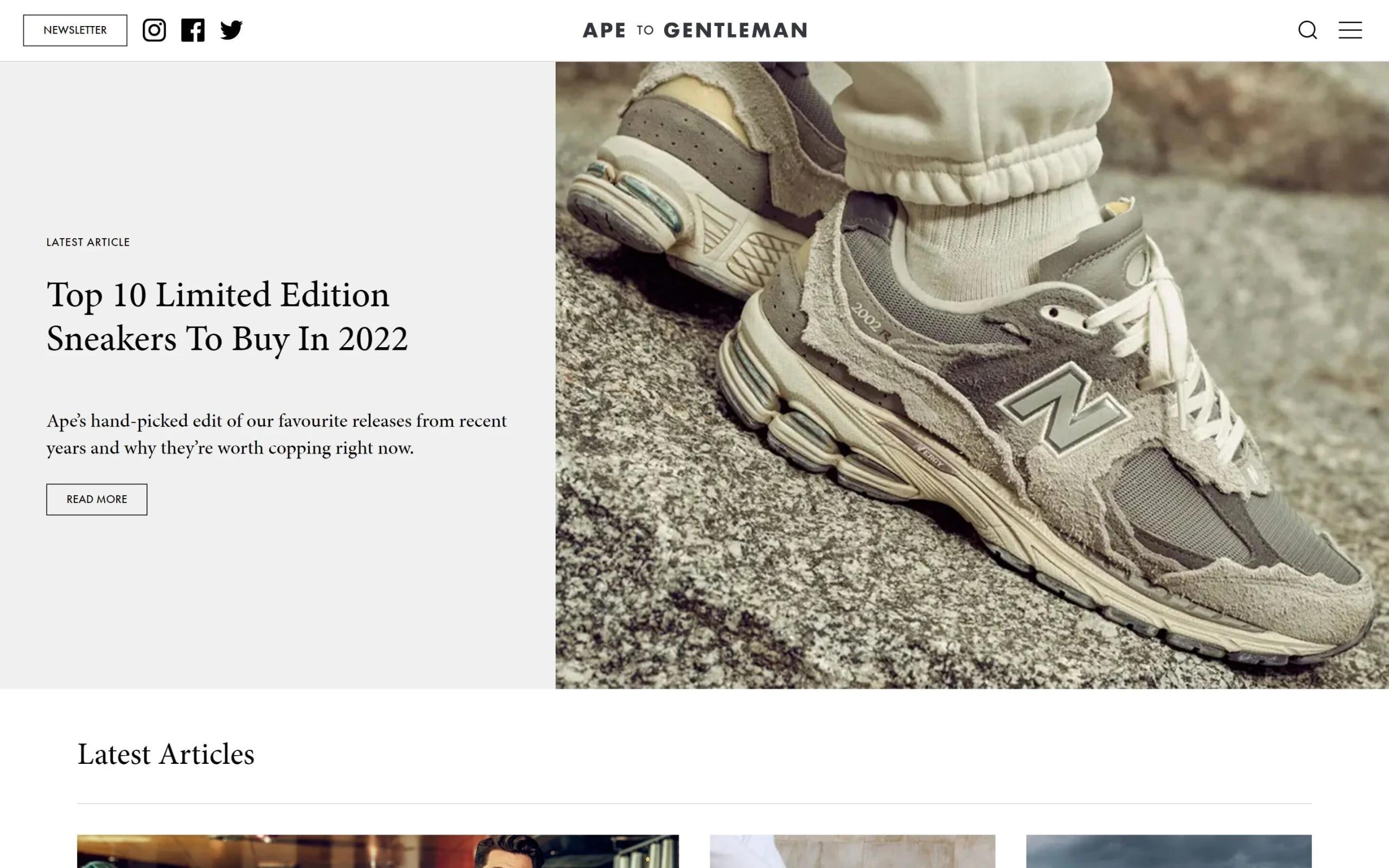 Ape to Gentleman is a modern men's fashion blog that primarily focuses on current style and smart lifestyle. The blog aims to provide well-researched and in-depth content on men's style, grooming, lifestyle, etc.
The site also shares outfit inspirations, buying guides, and posts about vintage watches.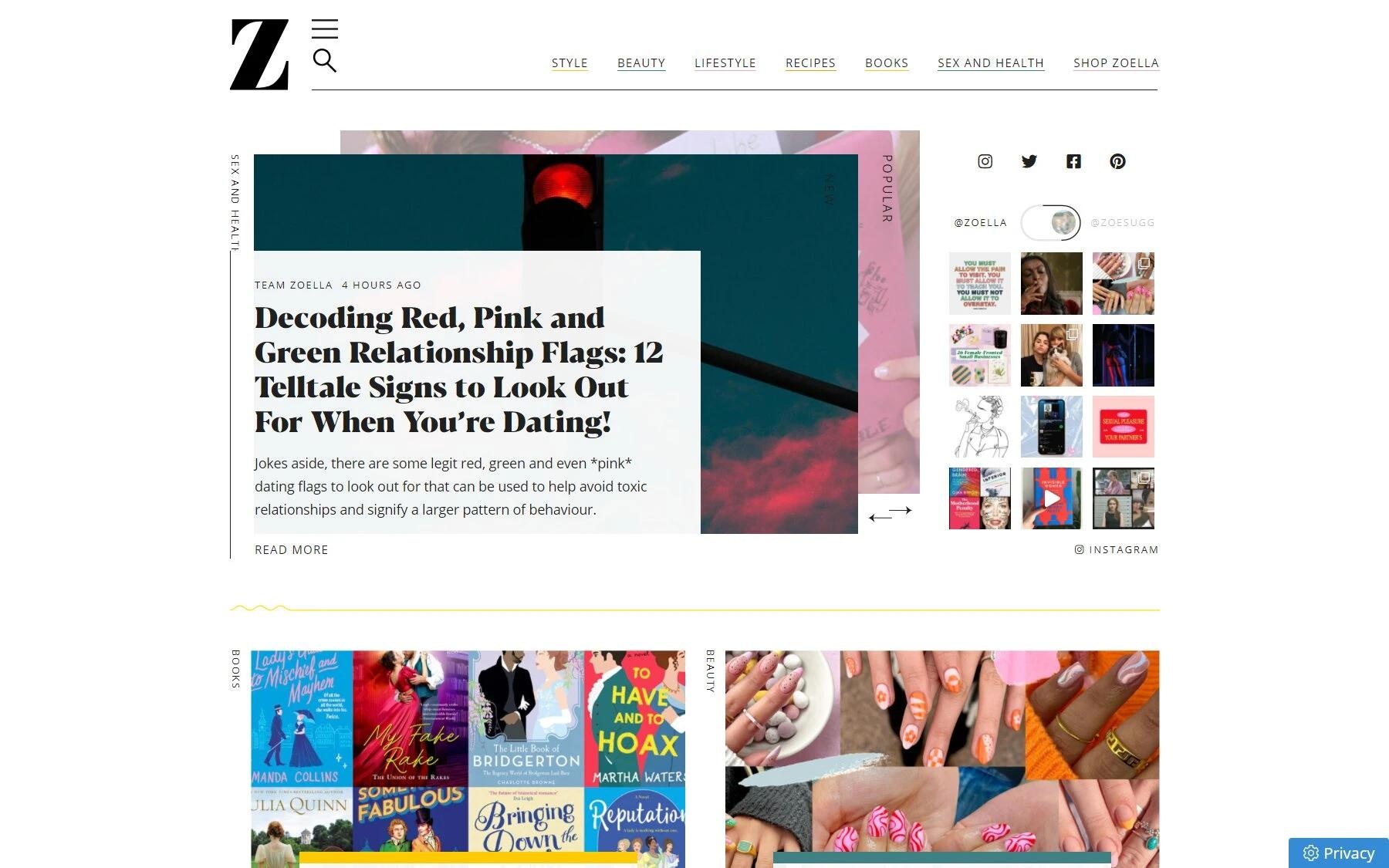 Fashion blogger Zoe Sugg created Zoella in 2009 as a hobby. Today, the site is run by a dedicated team that delivers highly engaging and informative content.
From best outfits to wear on festivals, fantastic manicure ideas, trending clothes to best date night looks, Zoella has got you all covered.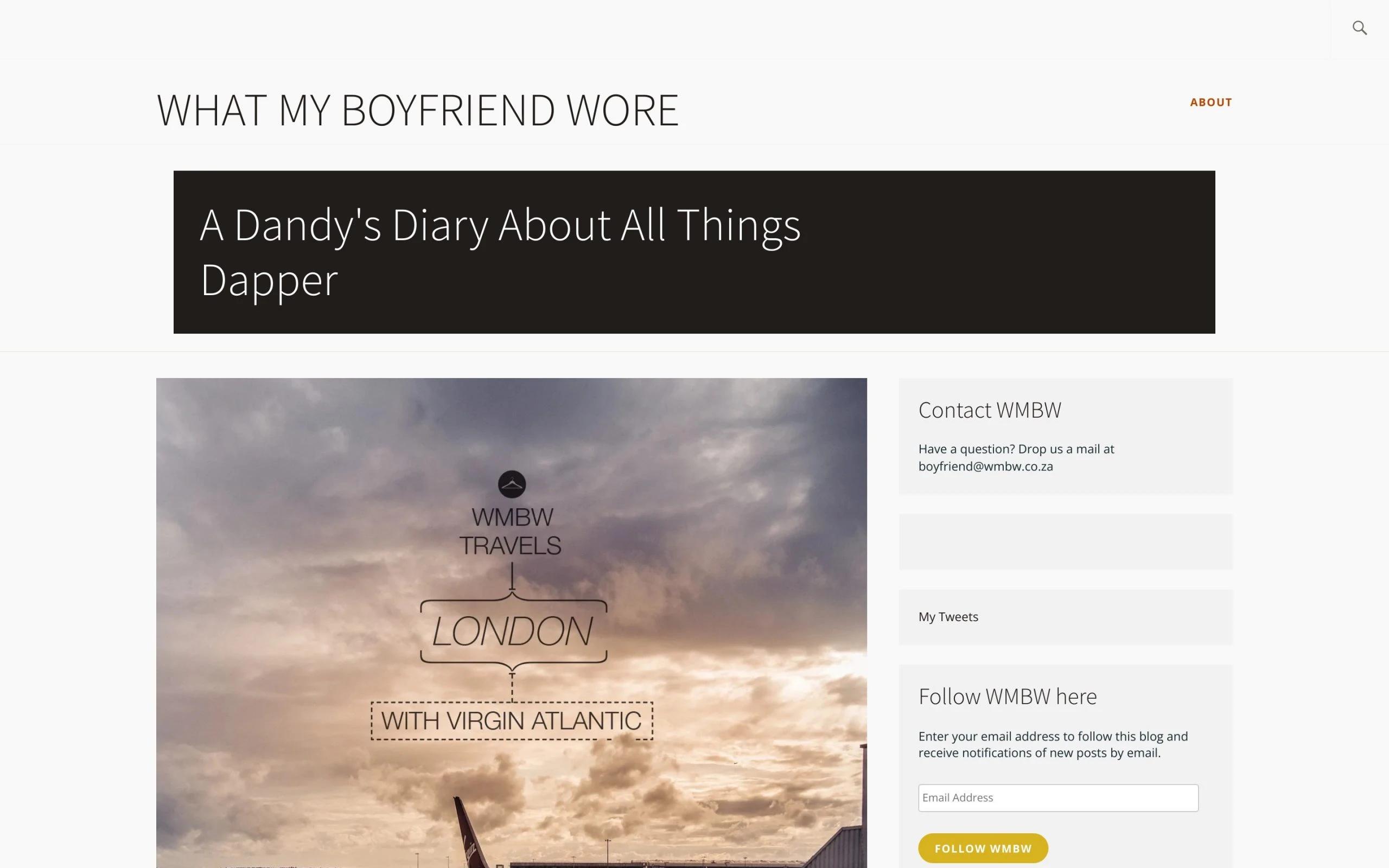 What My Boyfriend Wore started as an Instagram account by the former girlfriend of fashion blogger Sergio Ines. The website was created afterward, and it turned out to be a popular men's fashion blog.
The posts will educate you about men's style, provide you with tips for stylish looks, and give you outfit inspirations.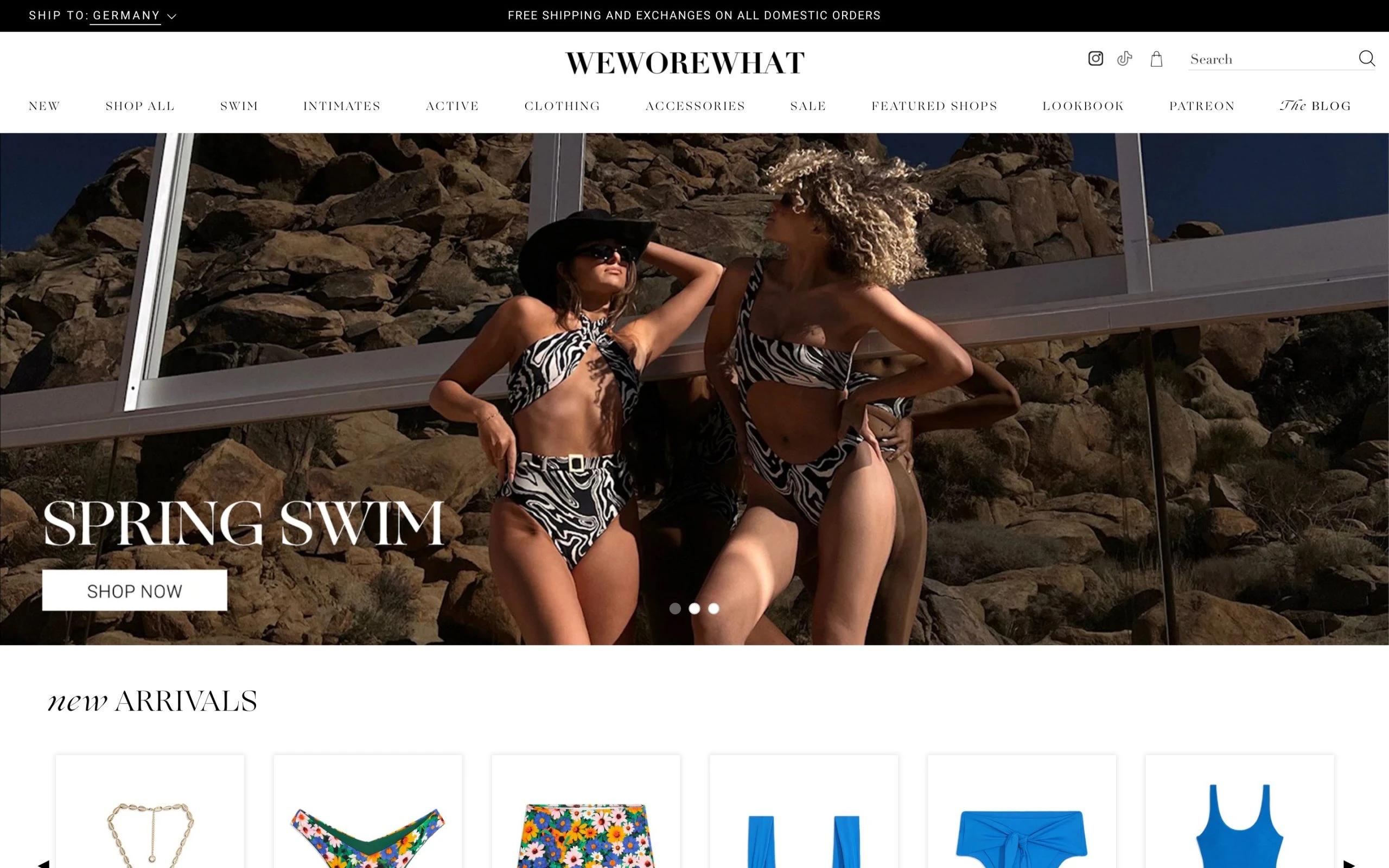 This is one of the most popular fashion blogs having more than two million followers worldwide. Danielle Bernstein, the founder of We Wore What, is an experienced designer and author from New York.
She was mentioned on the Forbes 30 Under 30 list when she wasn't even 25. You can expect to find wonderful outfit recommendations and style inspiration on this platform.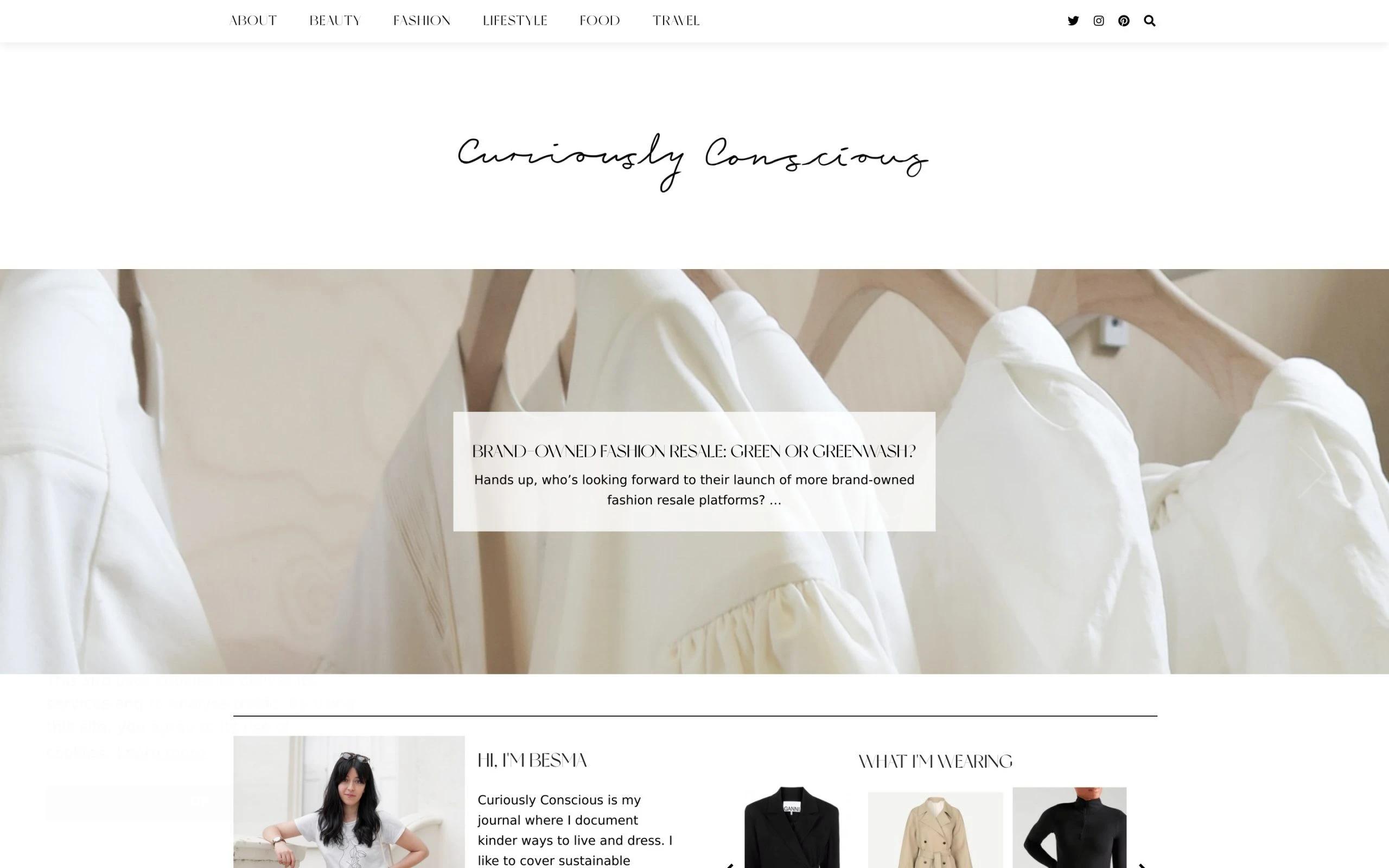 Besma created this online journal to share her experience and knowledge of dressing, styling and having a wonderful lifestyle. She says that she is always curious to experience and try new things, which is evident from the website name. Her blogs posts focus on sustainable fashion and an environment-friendly lifestyle.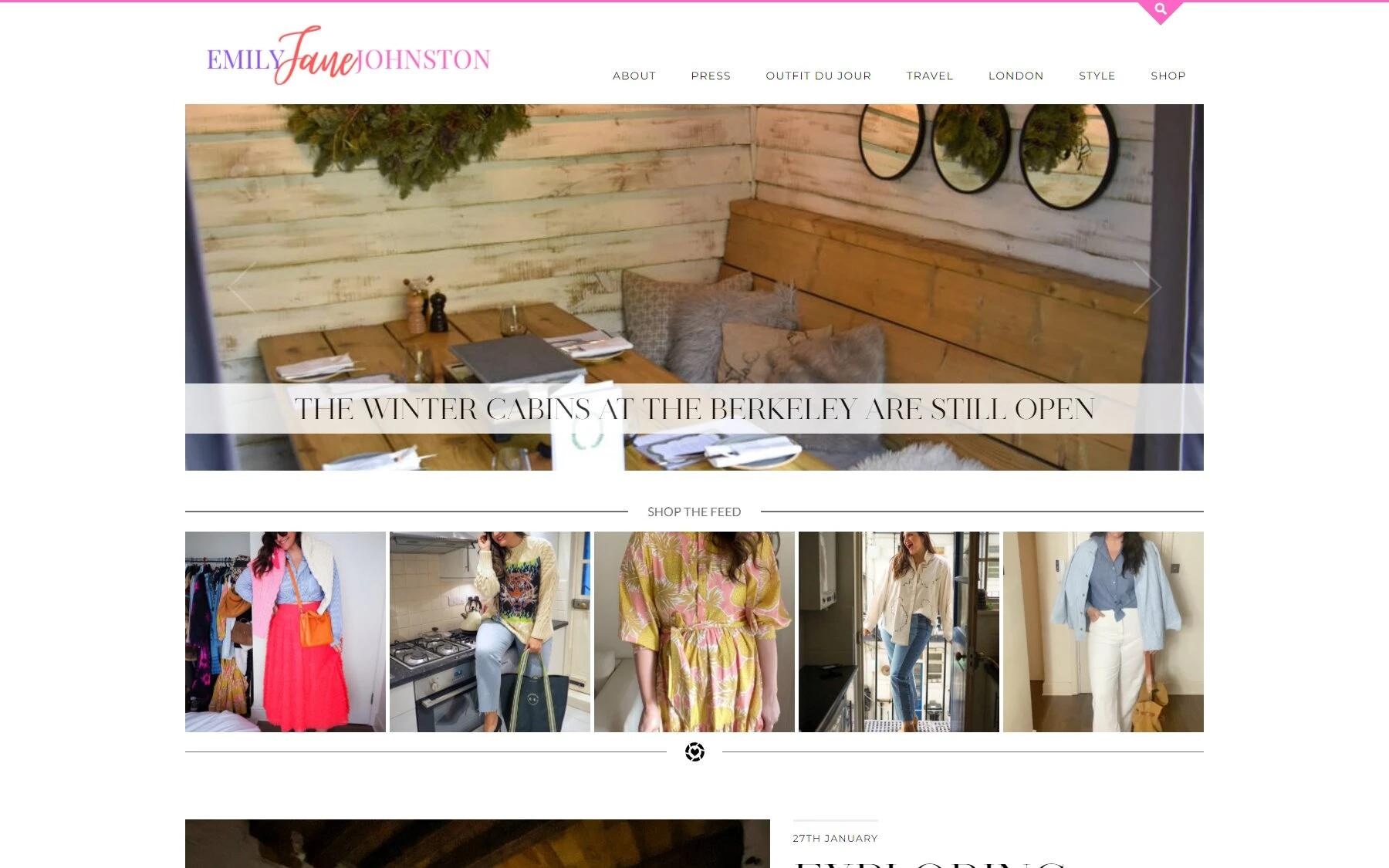 Emily Jane Johnston is a passionate fashion and lifestyle blogger who will inspire you with her experience in fashion, travel, and food. She calls this platform her full-time gig, where she shares everything she is fond of. Since 2009, the site has inspired millions and won numerous top fashion blog awards.
10 best men's fashion blogs to look more stylish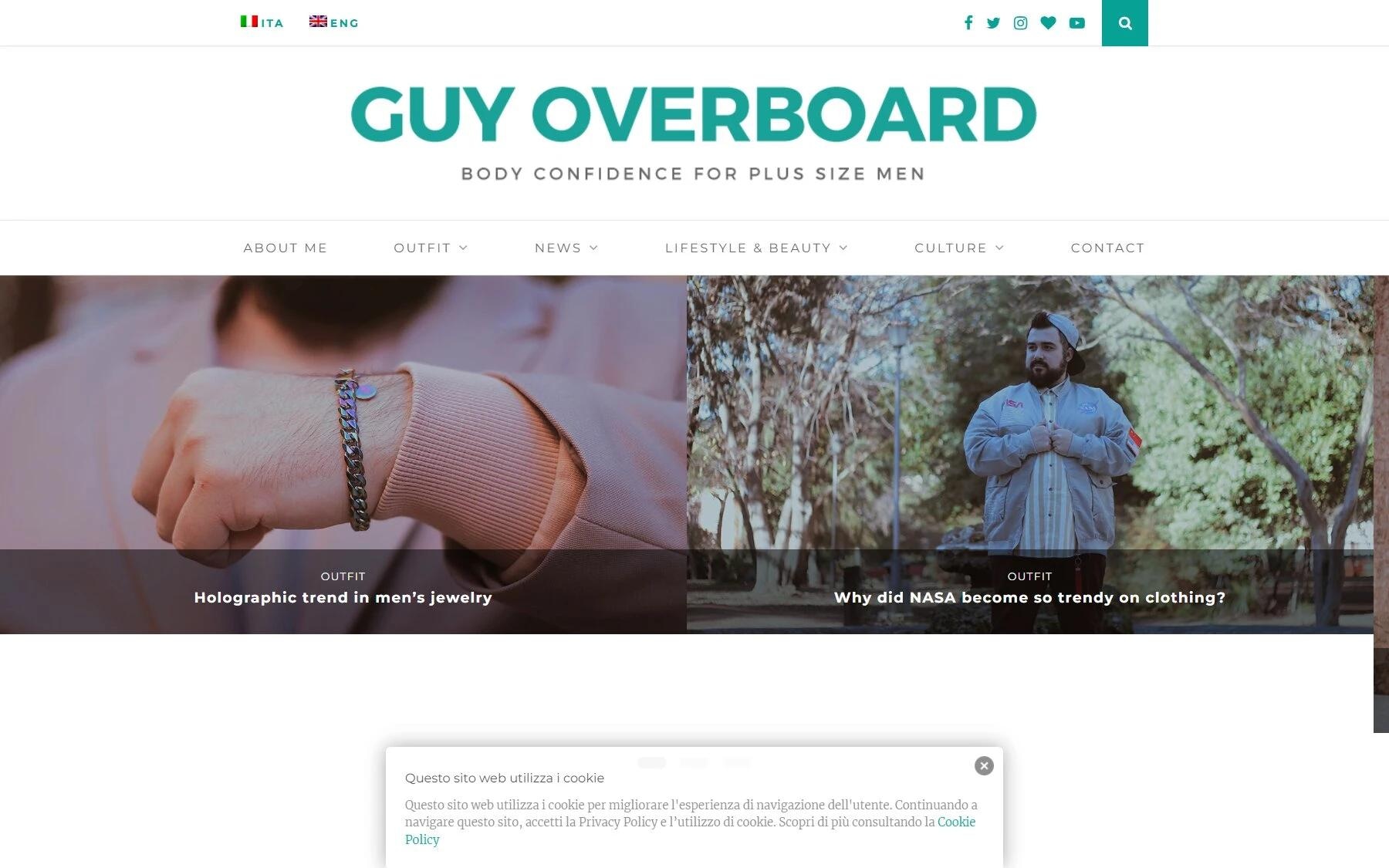 Guy Overboard is one of the best plus-size fashion blogs for men that delivers fashion news, outfit ideas, and style tips. The blog also spreads body positivity to celebrate diversity and stop body shaming.
Riccardo Onorato, the founder and one of the best male fashion bloggers, believes that everyone is worthy of expressing through their clothes irrespective of their body size.
Aaron Marino, the founder of the alpham, is a very popular name in the world of men's fashion. His journey from getting bankrupt to becoming a millionaire and Youtuber with 6 million subscribers is extremely inspiring.
He shares valuable advice on style, fitness, grooming, lifestyle, and business. We are sure that you won't be able to resist reading the posts once you visit the site.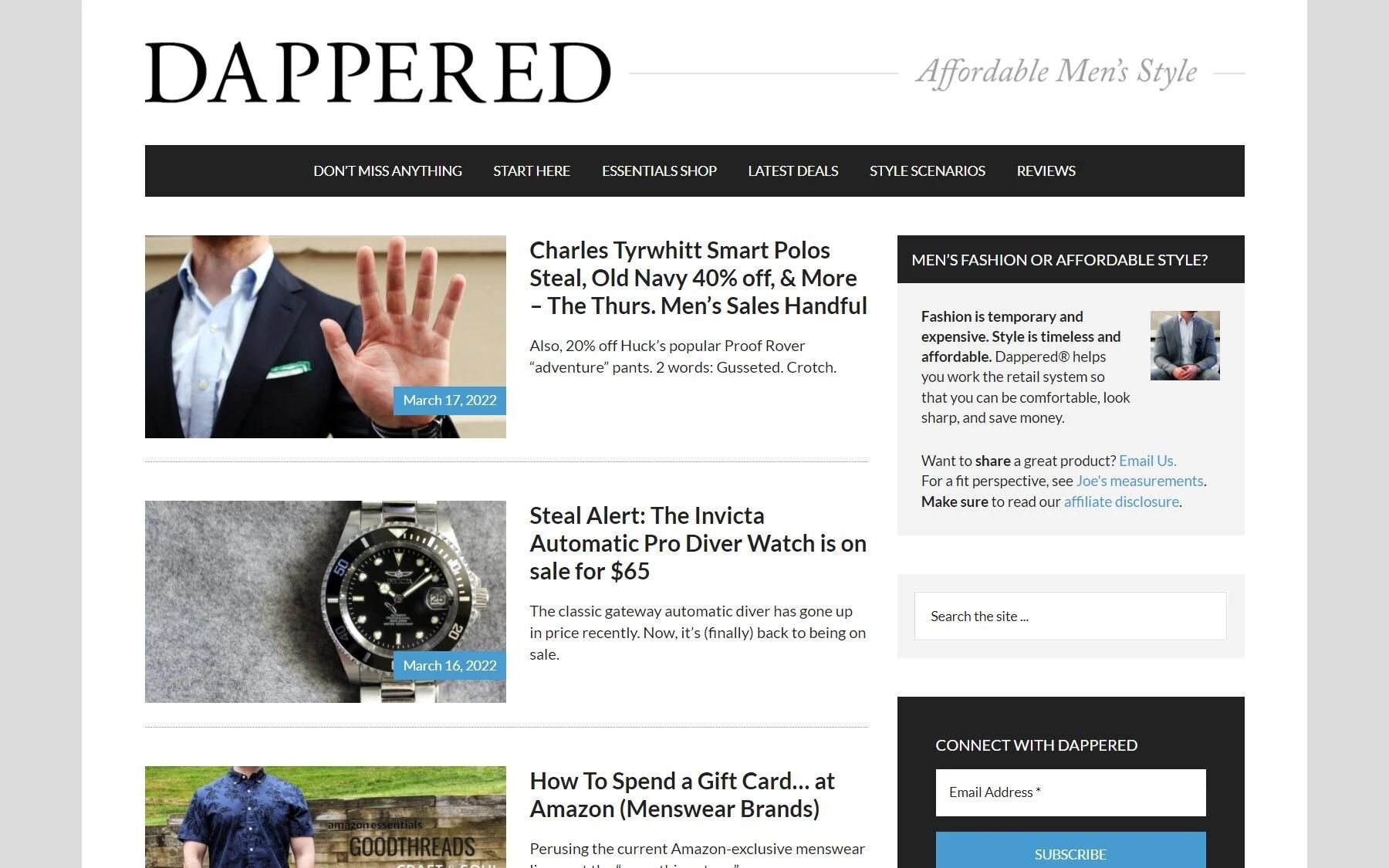 Whether you are looking for the best dress shirts, attractive shoes, buying guides for men's style, or methods to wear a suit without a tie, Dappered will give you interesting fashion tips and tricks to look the best at an affordable cost.
The site also posts about various exciting sales and offers so that you don't miss any.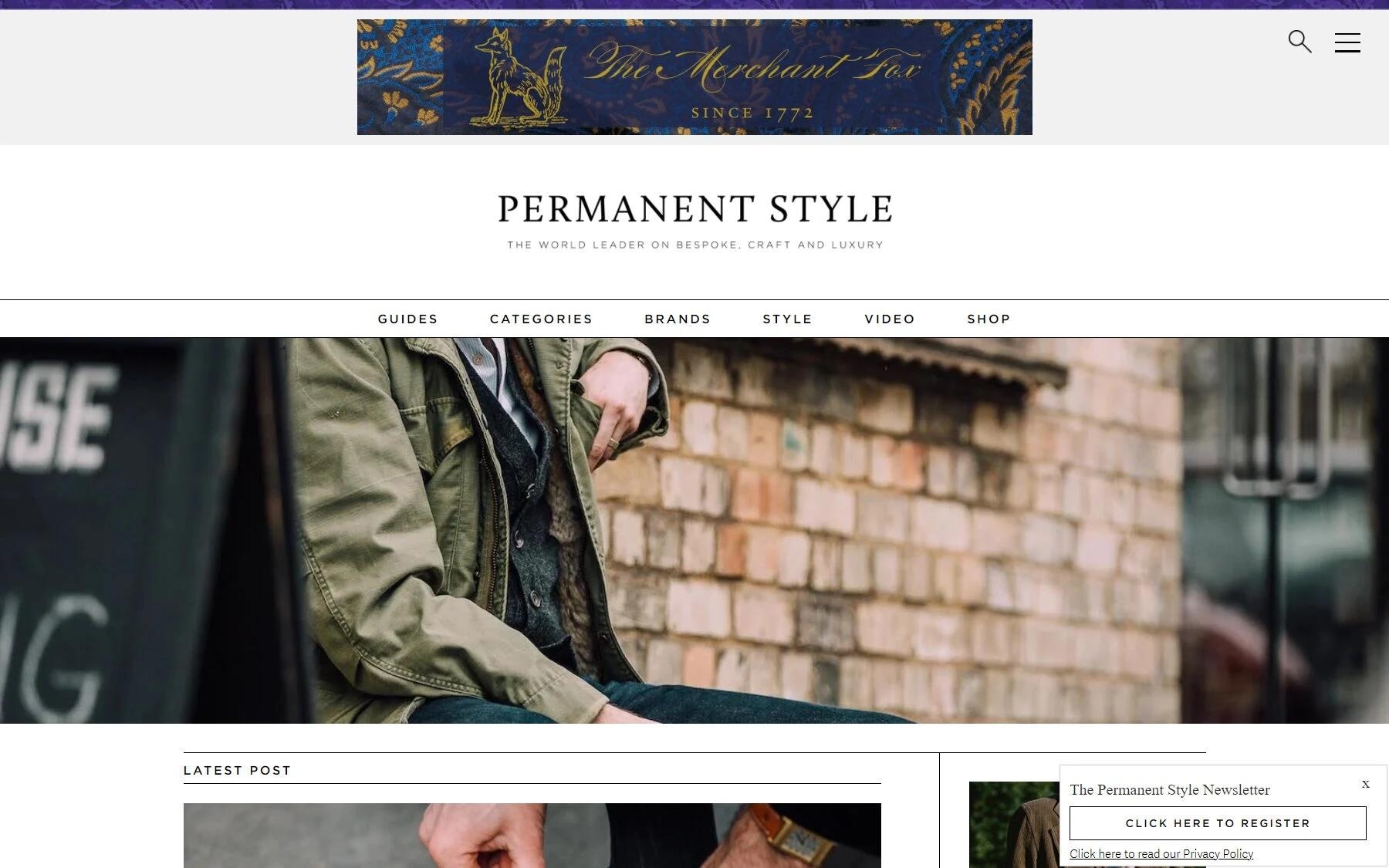 Many reputable platforms like The New York Times, GQ, Esquire, etc., have mentioned Permanent Style as the best men's site. Created in 2007, this UK-based classic and luxury men's fashion website receives more than a million unique visitors a year. Check this platform for fine style tips to get hot looks.
In 2013, Brian Sacawa found that none of the men's fashion sites had a good balance of style information with inspiration. So, he started this blog to share effective and useful style tips and guides to make menswear information accessible and free. The site has grown to include grooming, travel, and lifestyle content.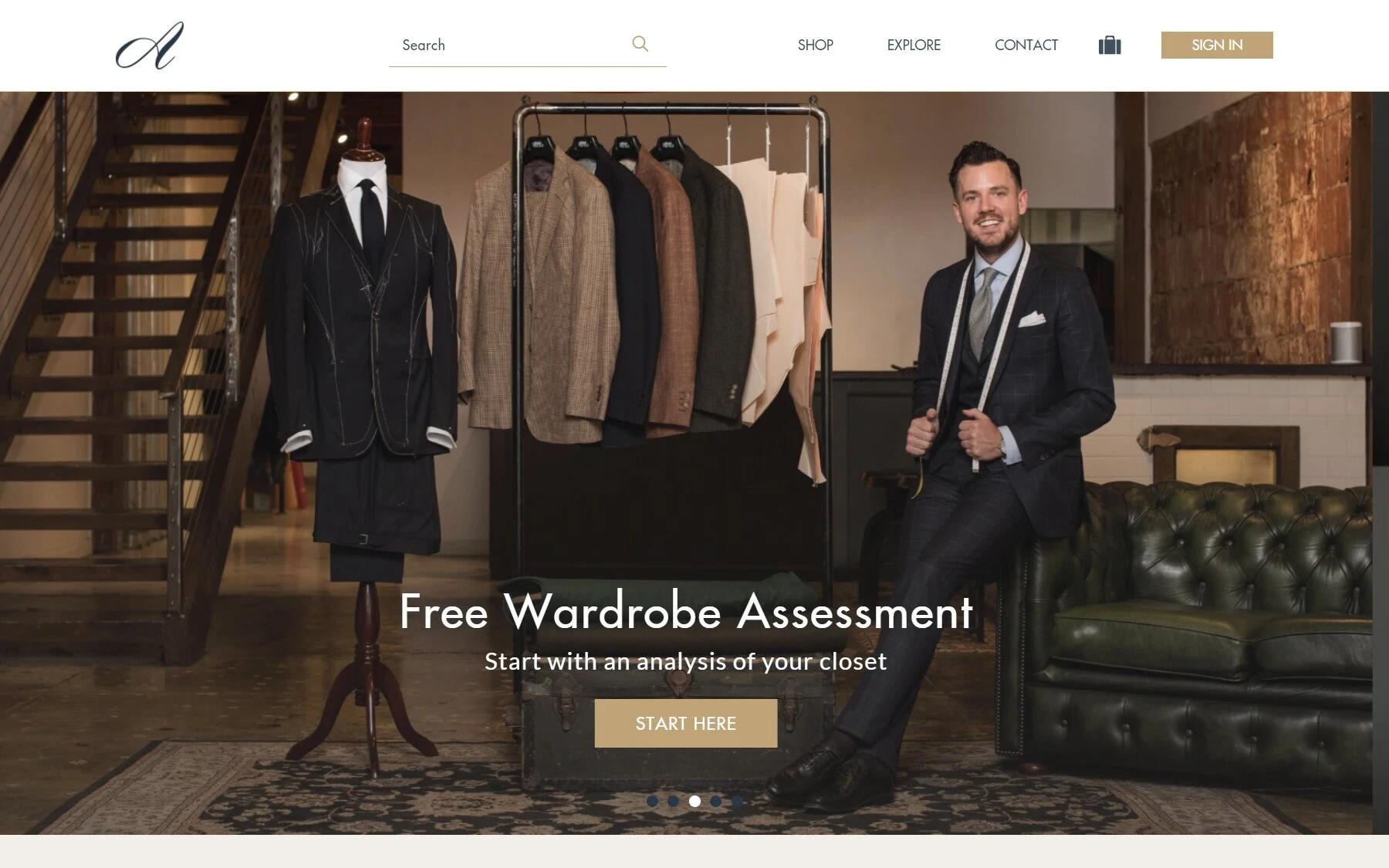 If you are looking for personal suggestions, effective style advice, and expert tips about dressing better, Articles of Style is here to help. The blog will help you with the basics like understanding complementary colors, finding the right clothes according to your body shape, having a functional wardrobe, and many more.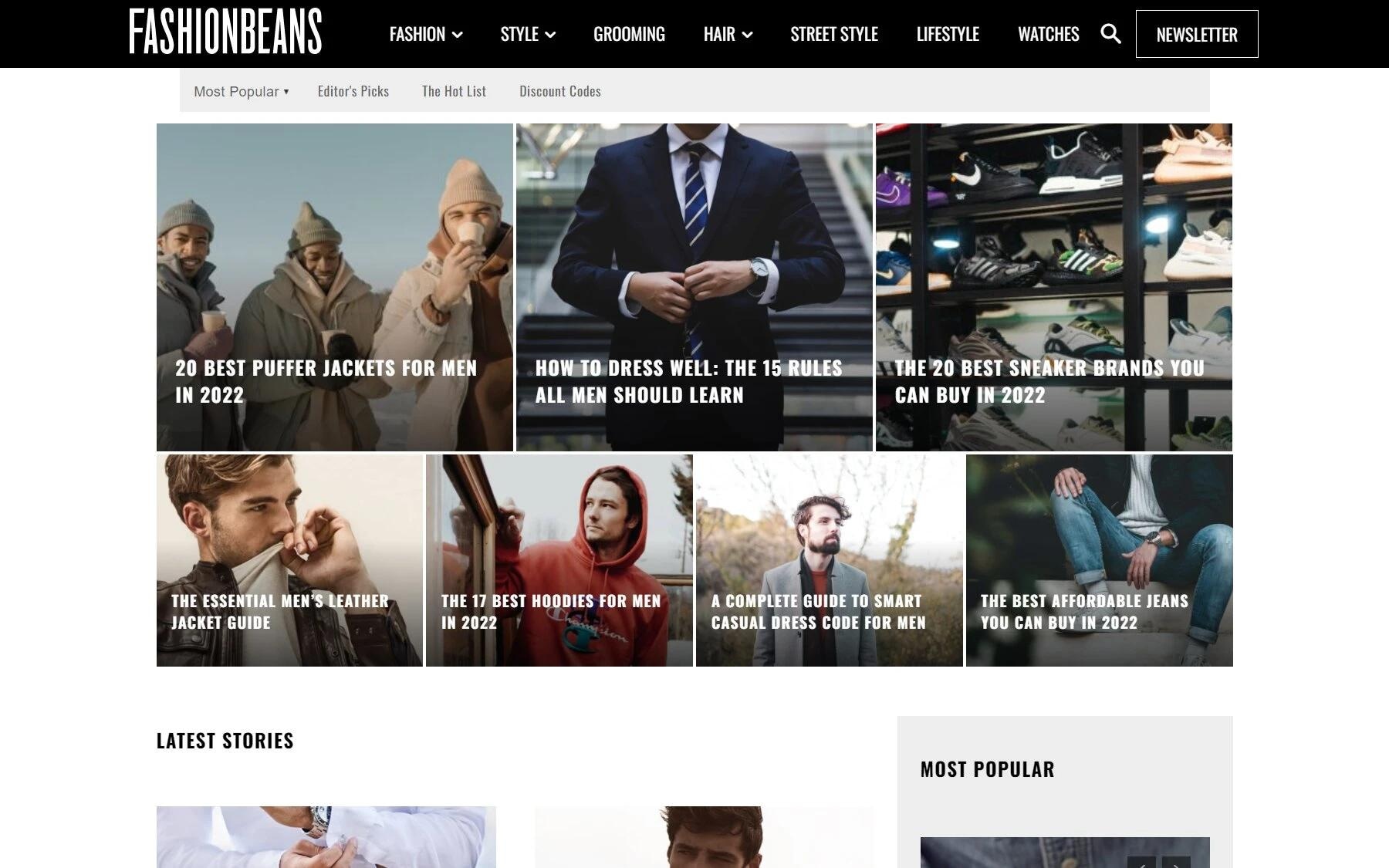 Fashion Beans is another men's fashion blog that makes styling easy and accessible to all. From best and affordable clothes and accessories, style guides, fashion trends, and excellent tips, the blog will make you more stylish than ever. Apart from these, you will certainly love the site's beautiful design.
If you are new to styling and want to know everything from the beginning, Effortless Gent is the way to go. Barron started this style blog in 2009 to answer the questions he got from his friends.
Today, this is one of the top resource platforms to learn the basics of personal style, which will tell you where to start, what to buy, how to get the best looks, how to pair clothes, etc.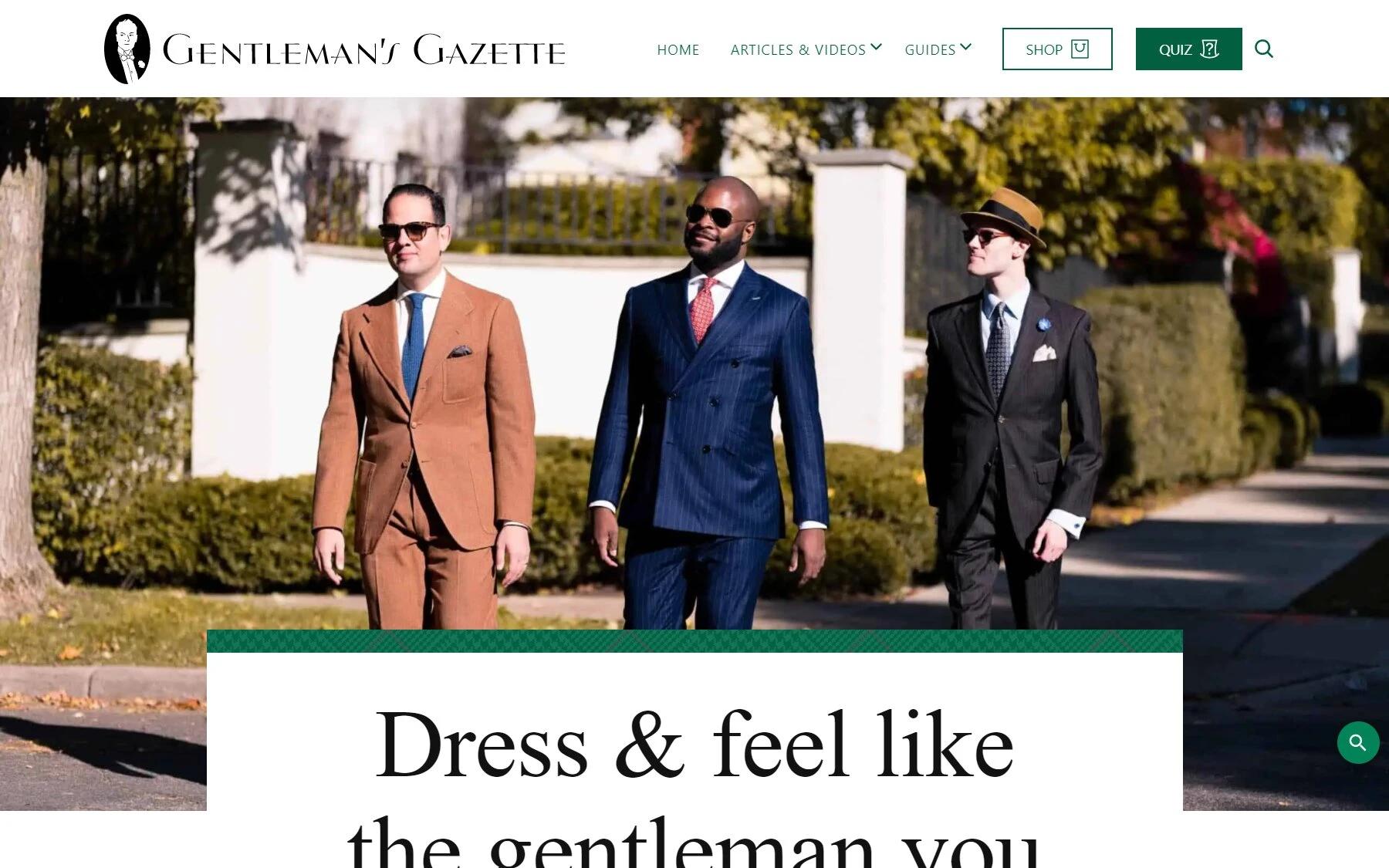 Sven Raphael Schneider founded this highly informative site to educate the readers about the men's classic style.
Raphel and his team put great effort into providing quality articles and videos on men's clothing, grooming, shoes, belts, watches, and other accessories.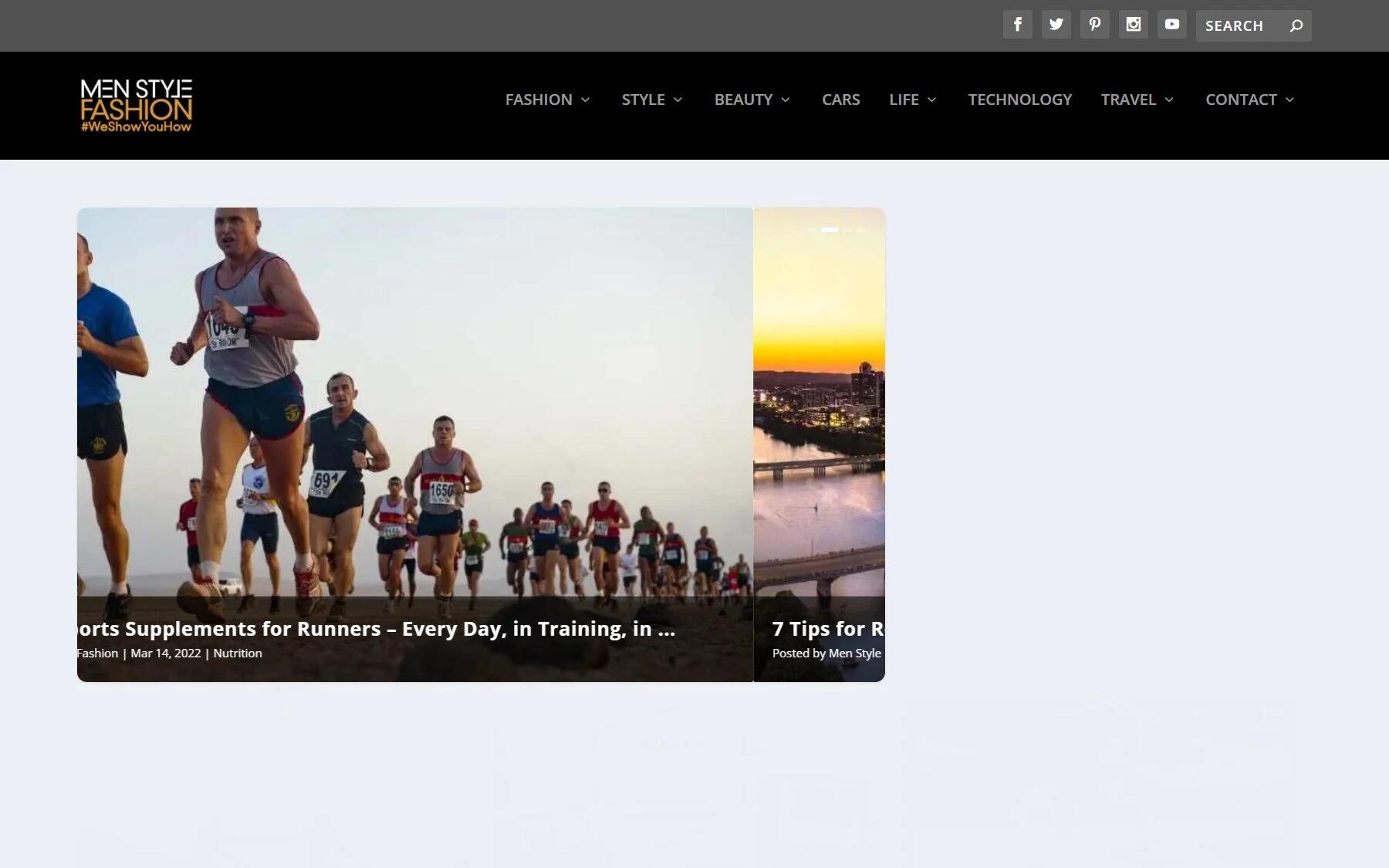 Men Style Fashion is well explained by its tagline, We Show You How. From organizing closets, best watches, shopping tips, latest fashion trends to help you wear different clothes, this blog will be your go-to resource for everything you need to know about men's fashion.
10 most inspiring fashion blogs for women over 40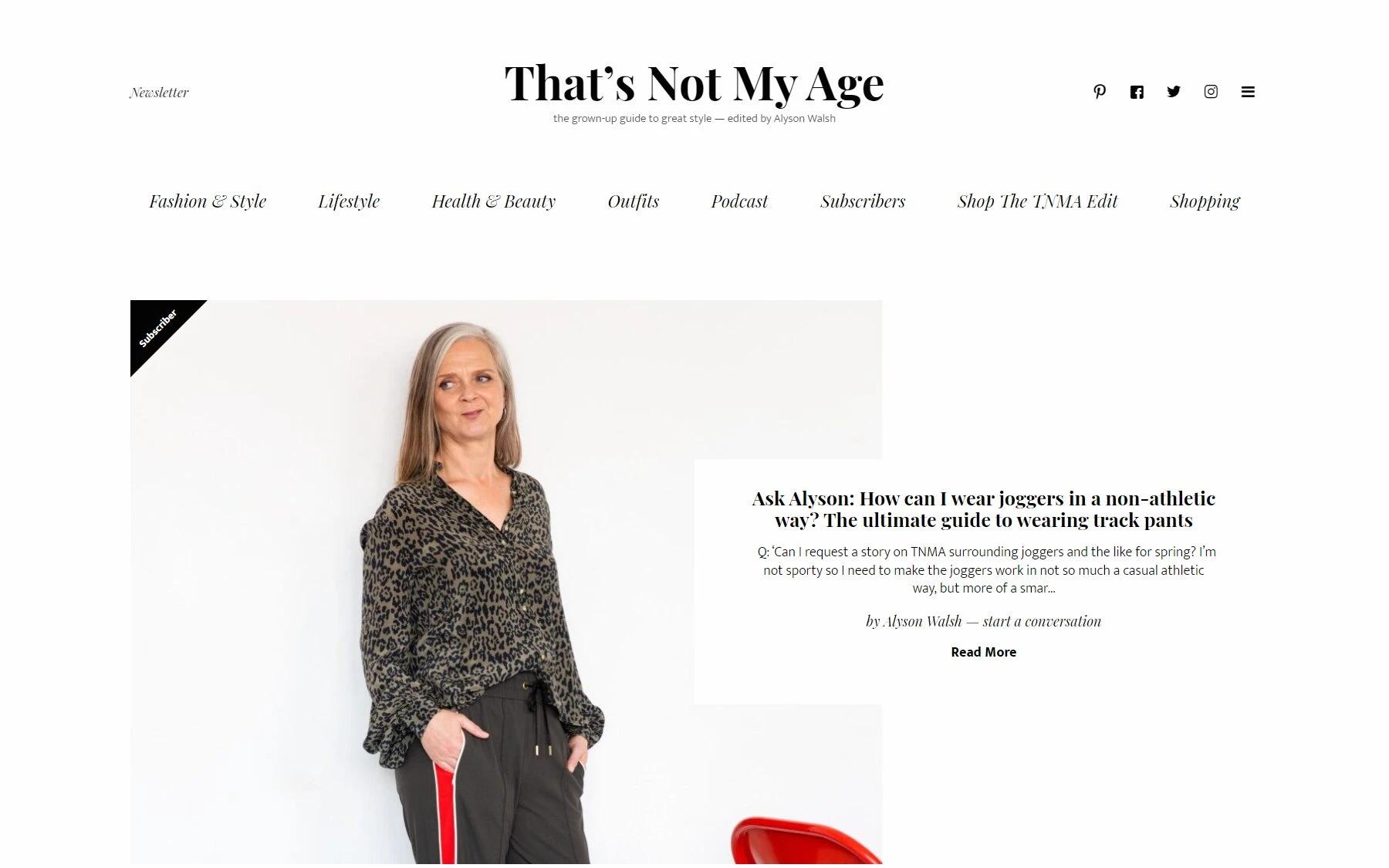 Alyson Walsh, a journalist, author, and fashion magazine editor, created this blog in 2008 to celebrate life after the fifties. She firmly believes that it's all about style and not age.
The platform contains valuable advice, style hacks, insightful interviews, and podcasts. Apart from fashion, the site also extends to cover health and beauty topics like skincare, haircare, menopause, etc.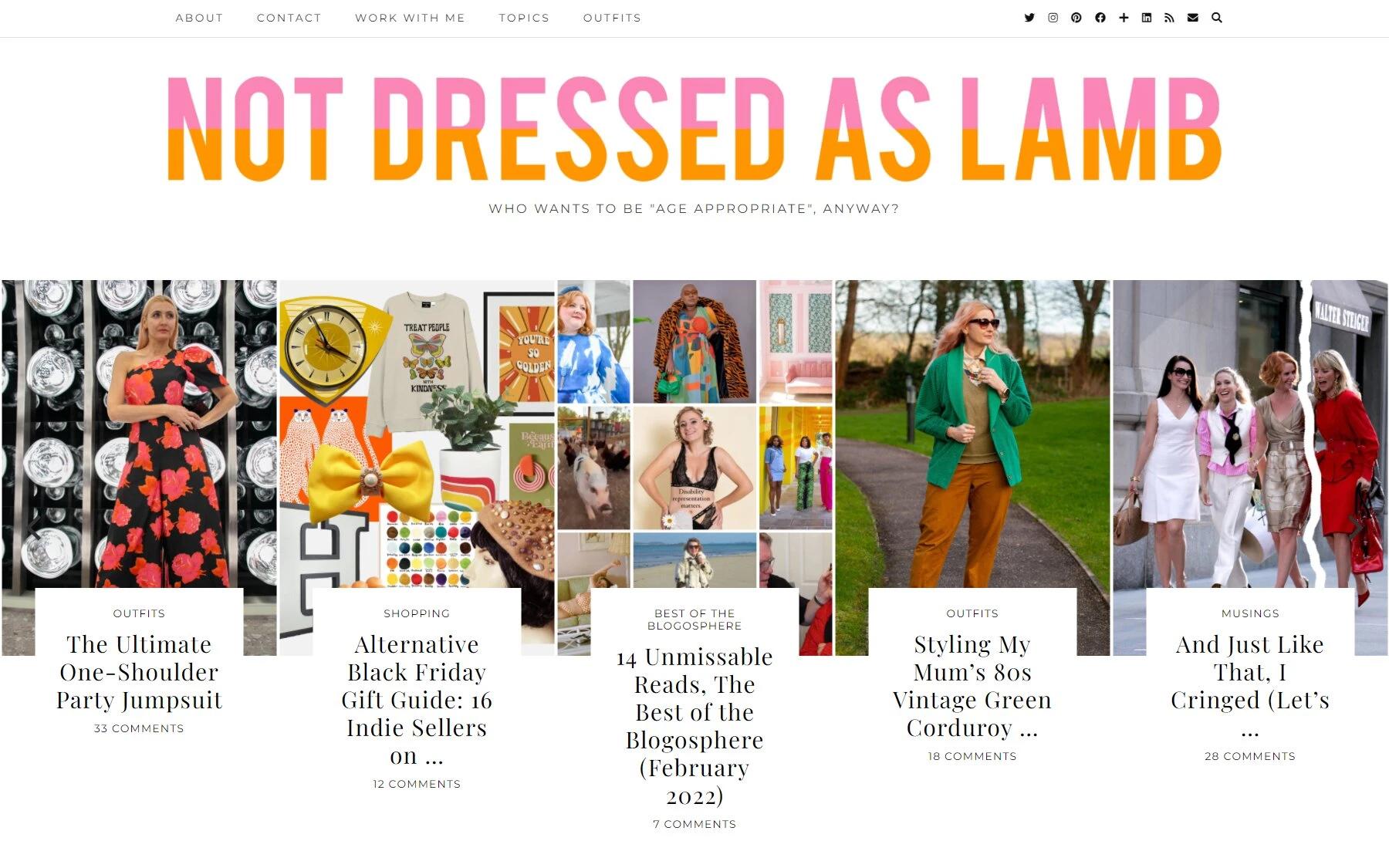 Catherine Summers, a 49-year-old British fashion blogger, created Not Dressed As Lamb to document her styling adventures. She believes that there is no such thing as age-appropriate but occasion-appropriate. The blog has received the UK Blog Awards Fashion Winner for two consecutive years.
When Deborah turned 40, she felt that she neither wanted to look like a boring old nor like a fashionable teen. She faced difficulty finding the right clothes and inspiring role models that resonated with her.
So, she created Fabulous After 40 in 2006 to help people facing the same problem. Her love for fashion inspires and brings smiles to the faces of many worldwide.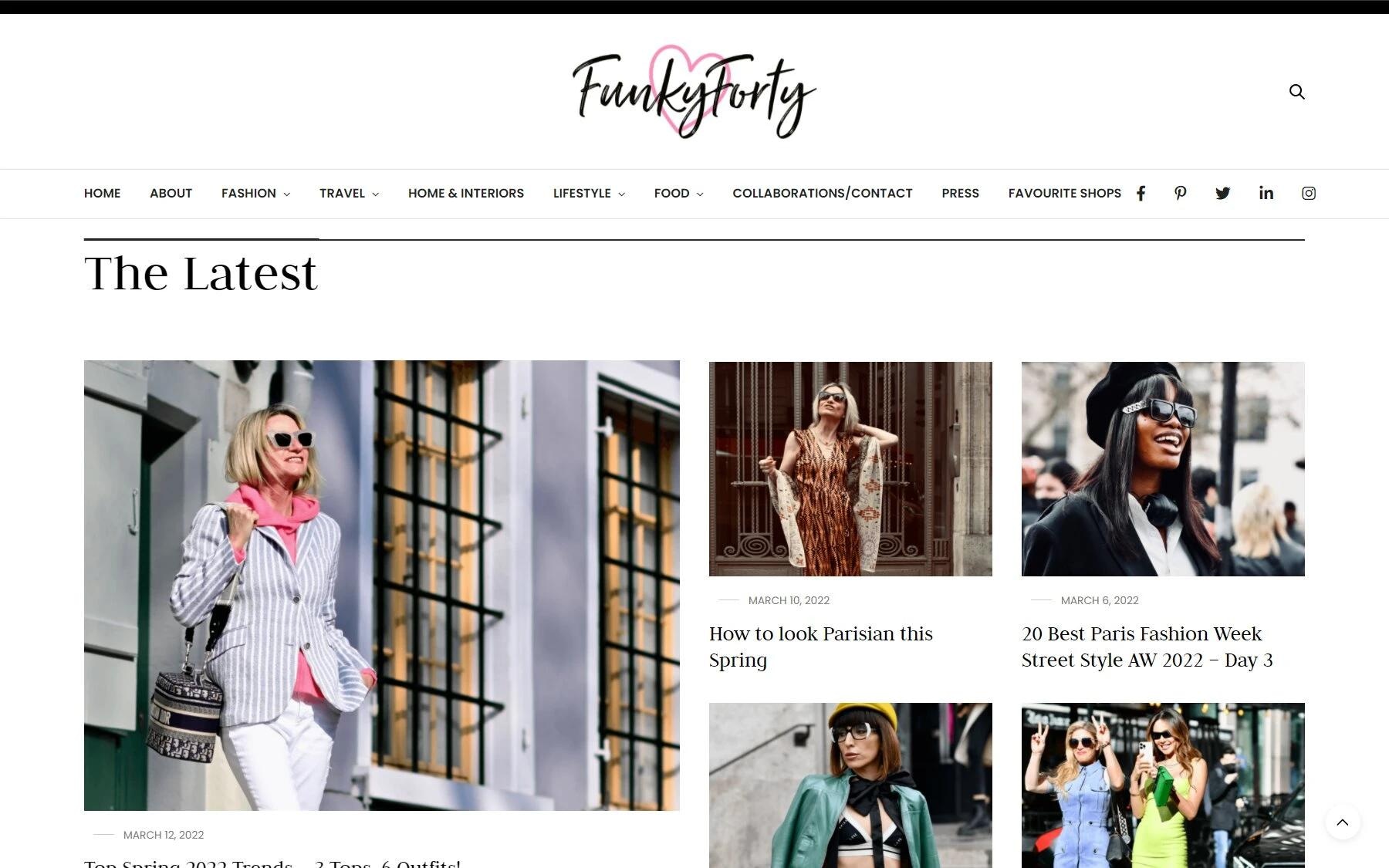 This is another blog for 40+ women that will help them remain updated with the new fashion trends and stay young from the inside. Yvonne, the founder of Funky Forty, is a Switzerland-based blogger who shares her passion for fashion, travel, and food on this platform.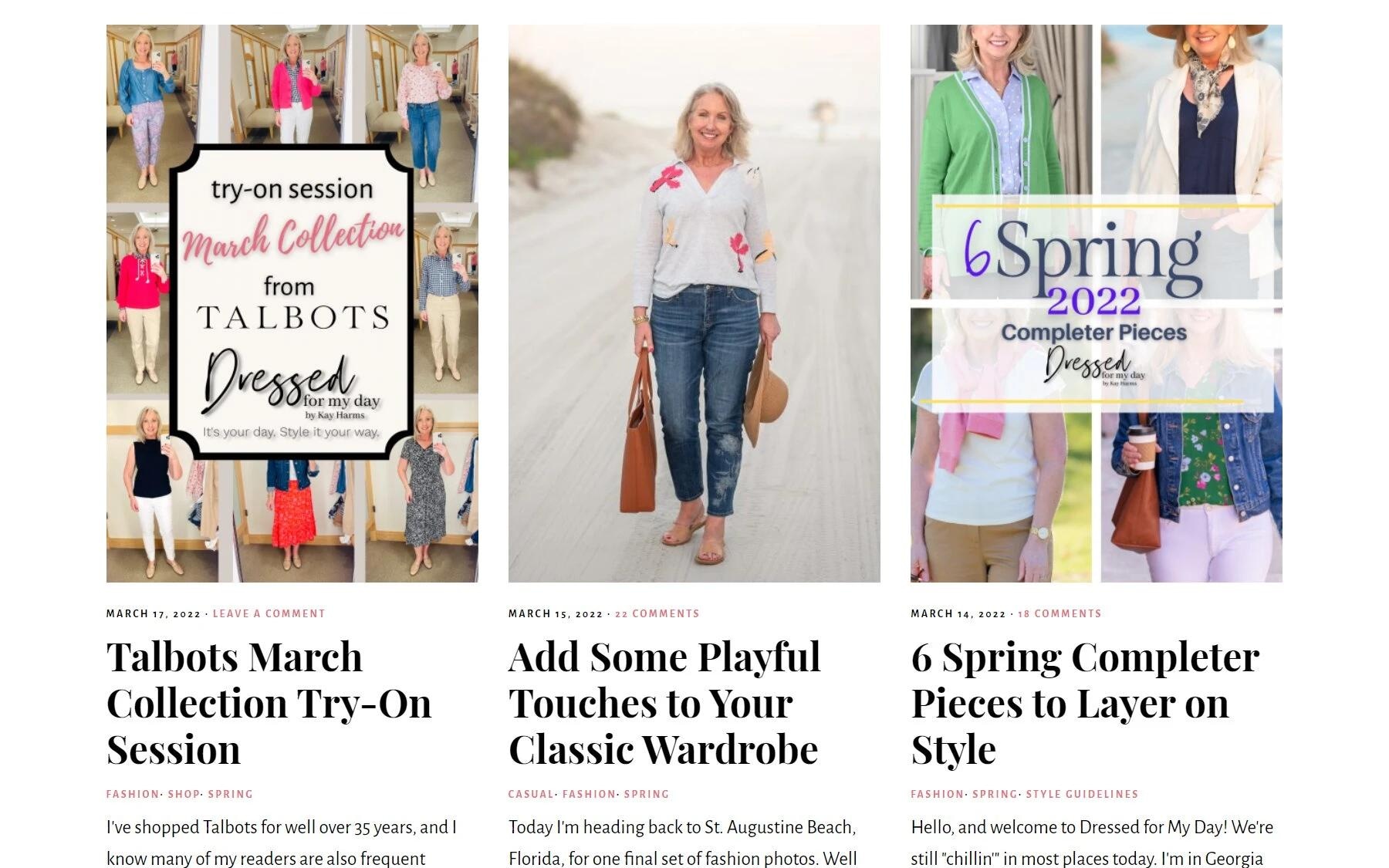 From recommendations for stylish clothes, wardrobe tips to make it versatile to information about various beauty products, this blog has got you all covered. Kay Harms, an expert writer, and speaker created Dress For My day to encourage women over 40 to look fantastic.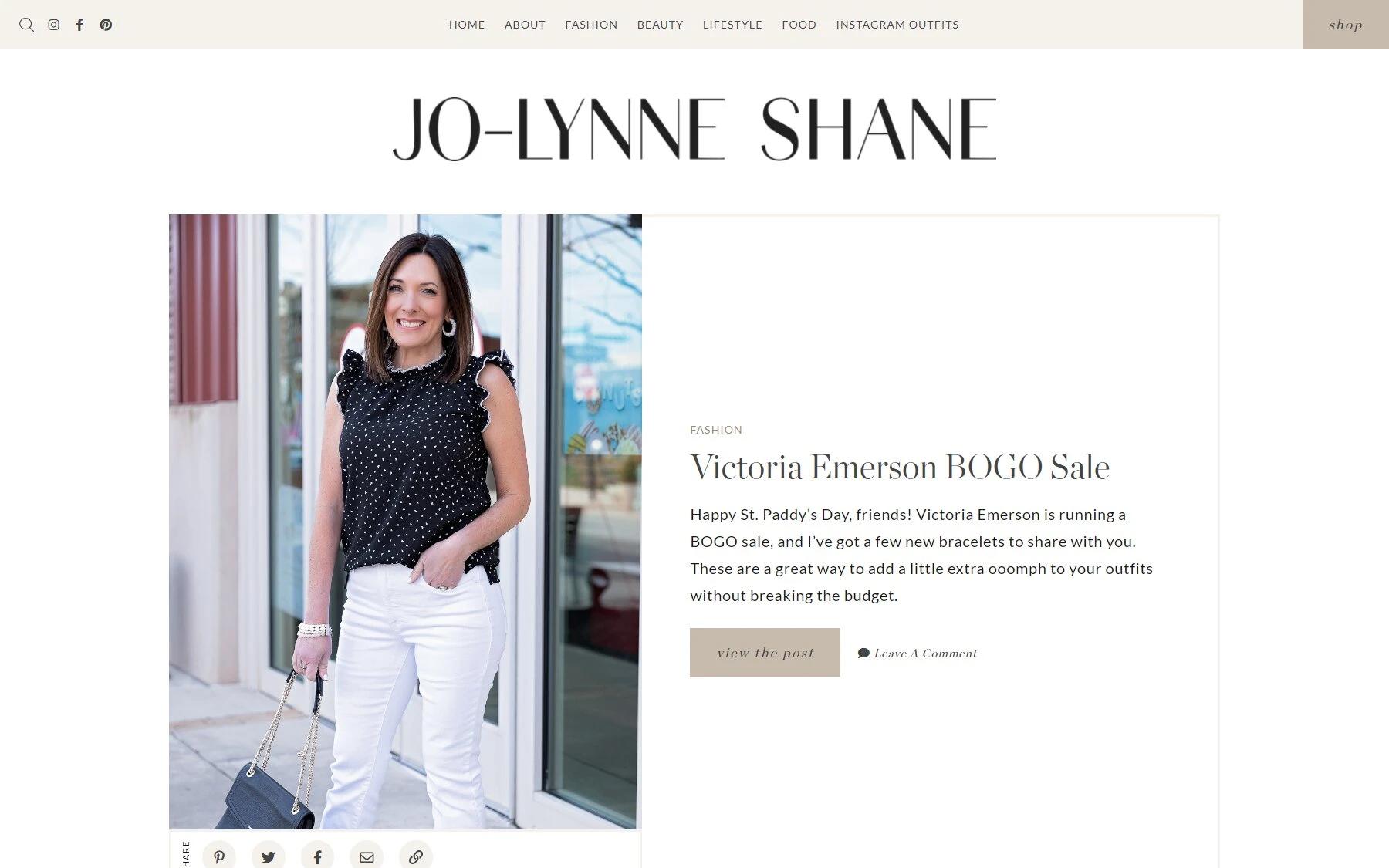 Jo-Lynne started this personal blog 15 years ago to share her life with friends. During these years, the blog has expanded to be a top-style platform for women of any age. The site includes fashion finds, current trends, outfit inspiration, style tips, and many more.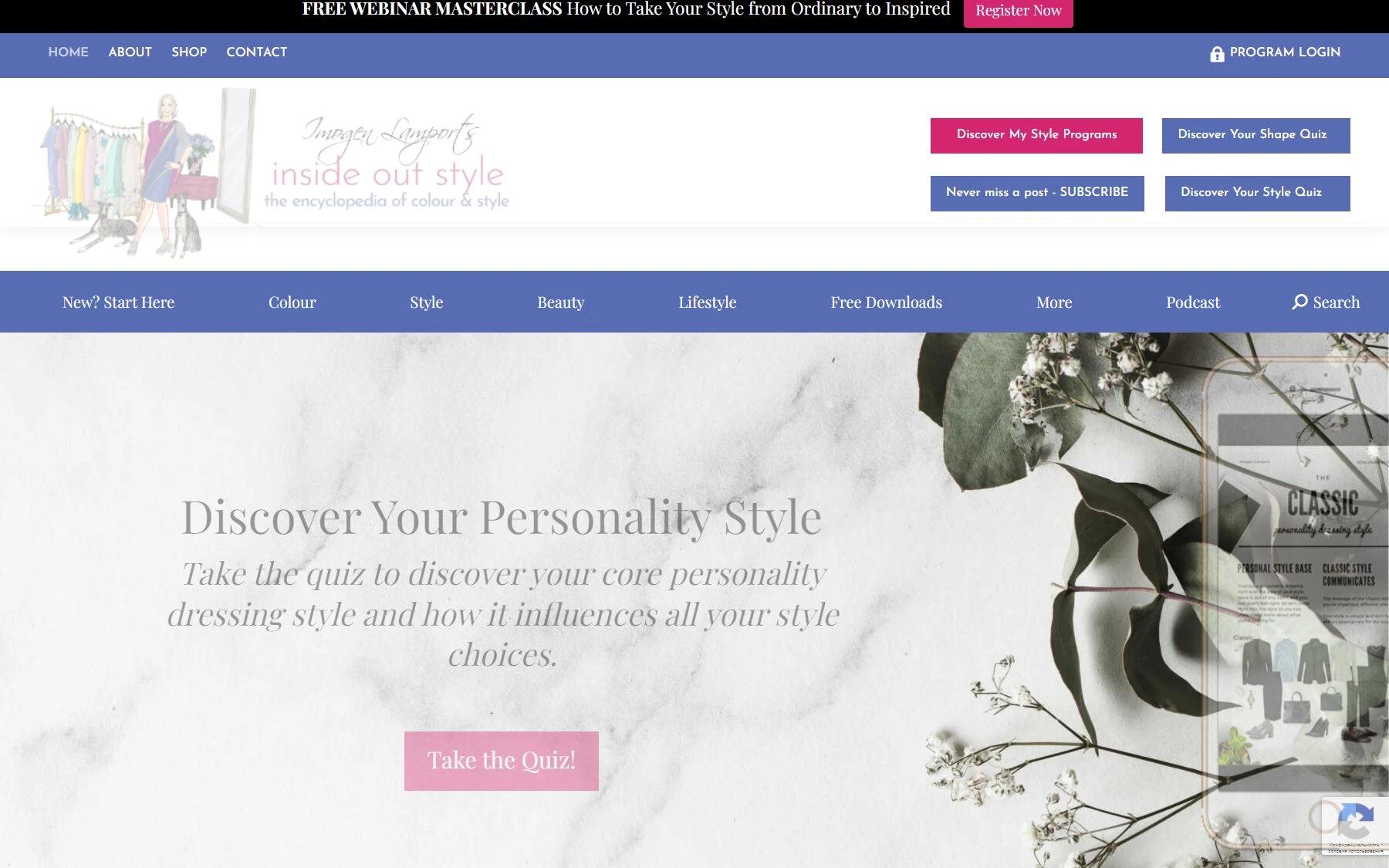 Imogen Lamport, the founder of this informative blog, believes that any woman with the right information and tools can have stylish looks and be the best version of herself. She will teach you the science and art of style and color so that you never feel that your wardrobe has nothing perfect to wear.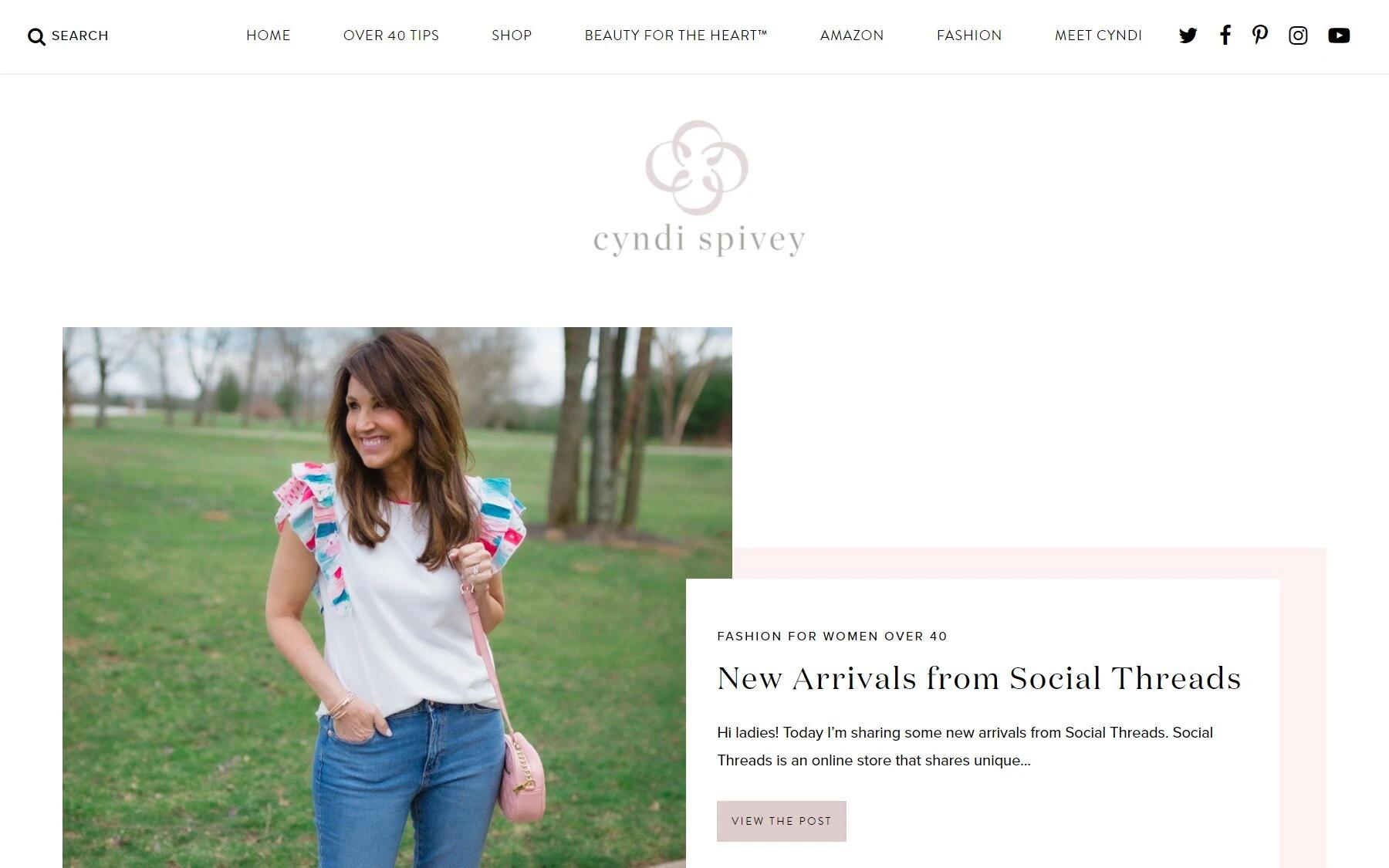 Cyndi Spivey is a top fashion blogger over 40 who provides fashion, beauty, and make-up tips for women in their midlife. She strongly believes that true beauty begins from the inside.
From fashion trends, staying healthy, best swimsuits to tips on looking younger, this blog will help you look and feel amazing in your forties.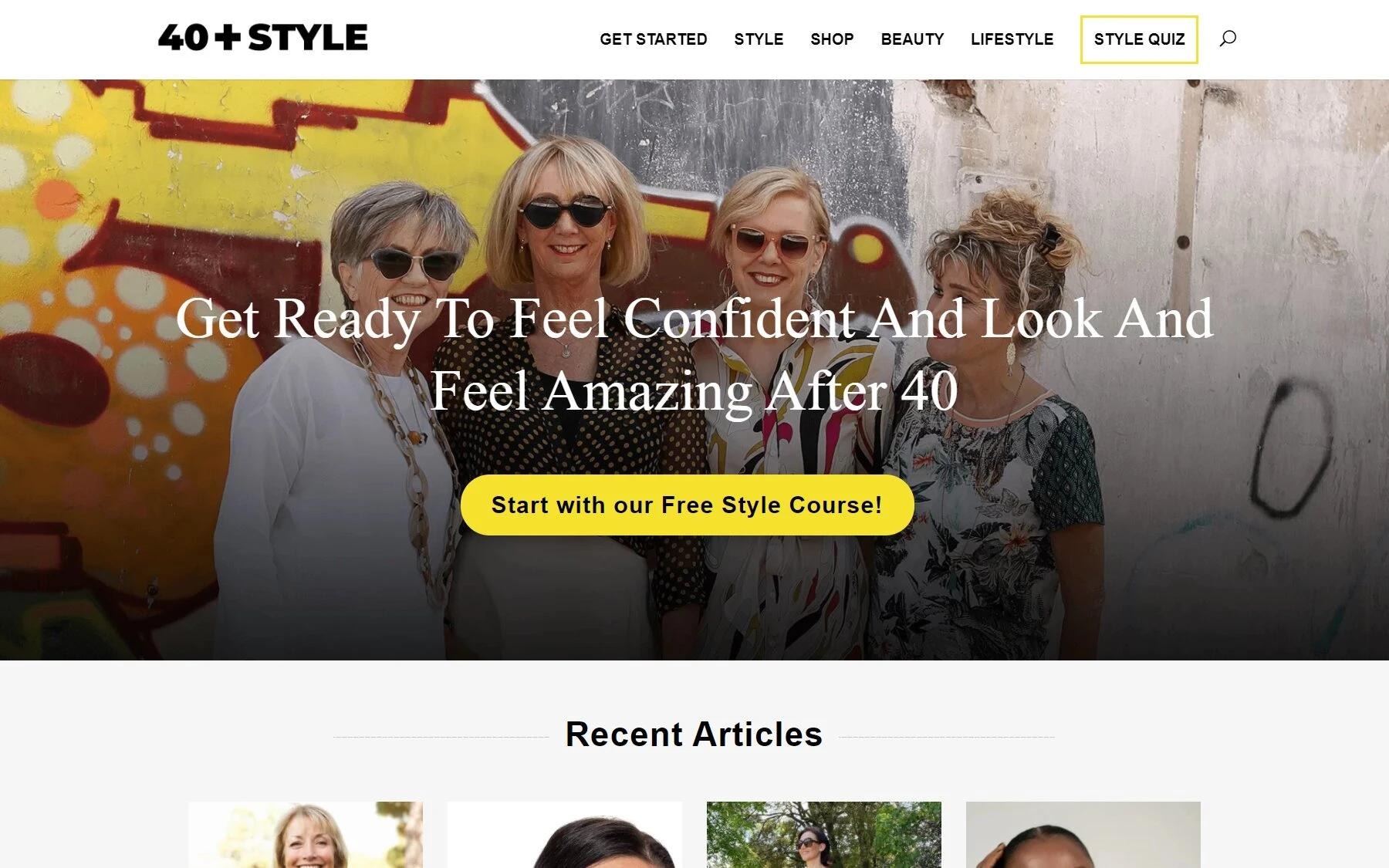 If you are over the forties, you know it gets difficult to feel confident and stylish. But 40+ Style will solve all your problems and empower you to look and feel the best. They will make you believe that a woman can look beautiful and attractive irrespective of age.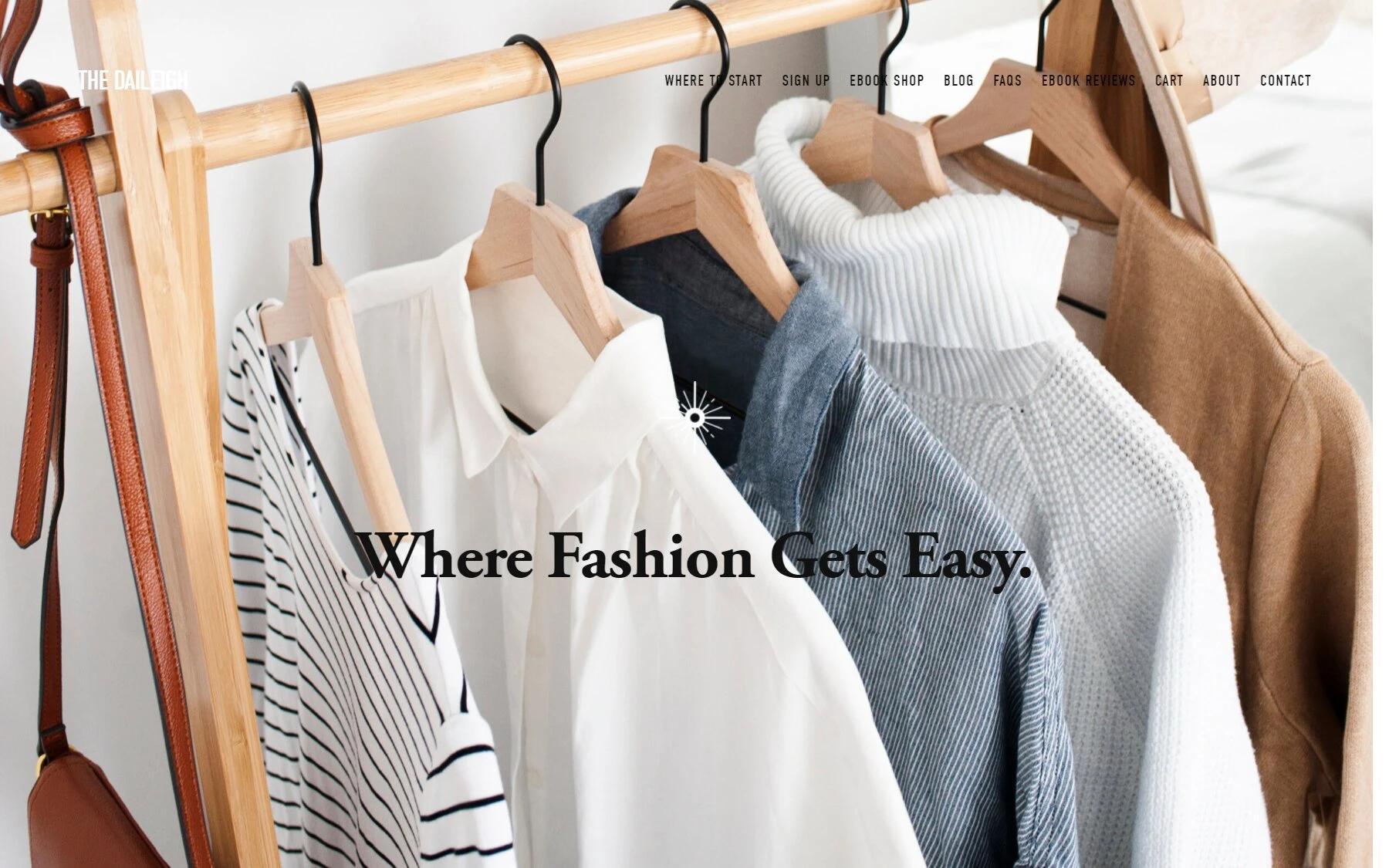 The Daileigh by Ashleigh is one of the best fashion blogs to read if you are 40 or above. She will inspire you to believe that you can wear stylish clothes and fall in love with your style even when you are 40+. Ashleigh will teach you how to build a perfect closet and be confident in your style.
8 best plus-size fashion blogs to get confident in your style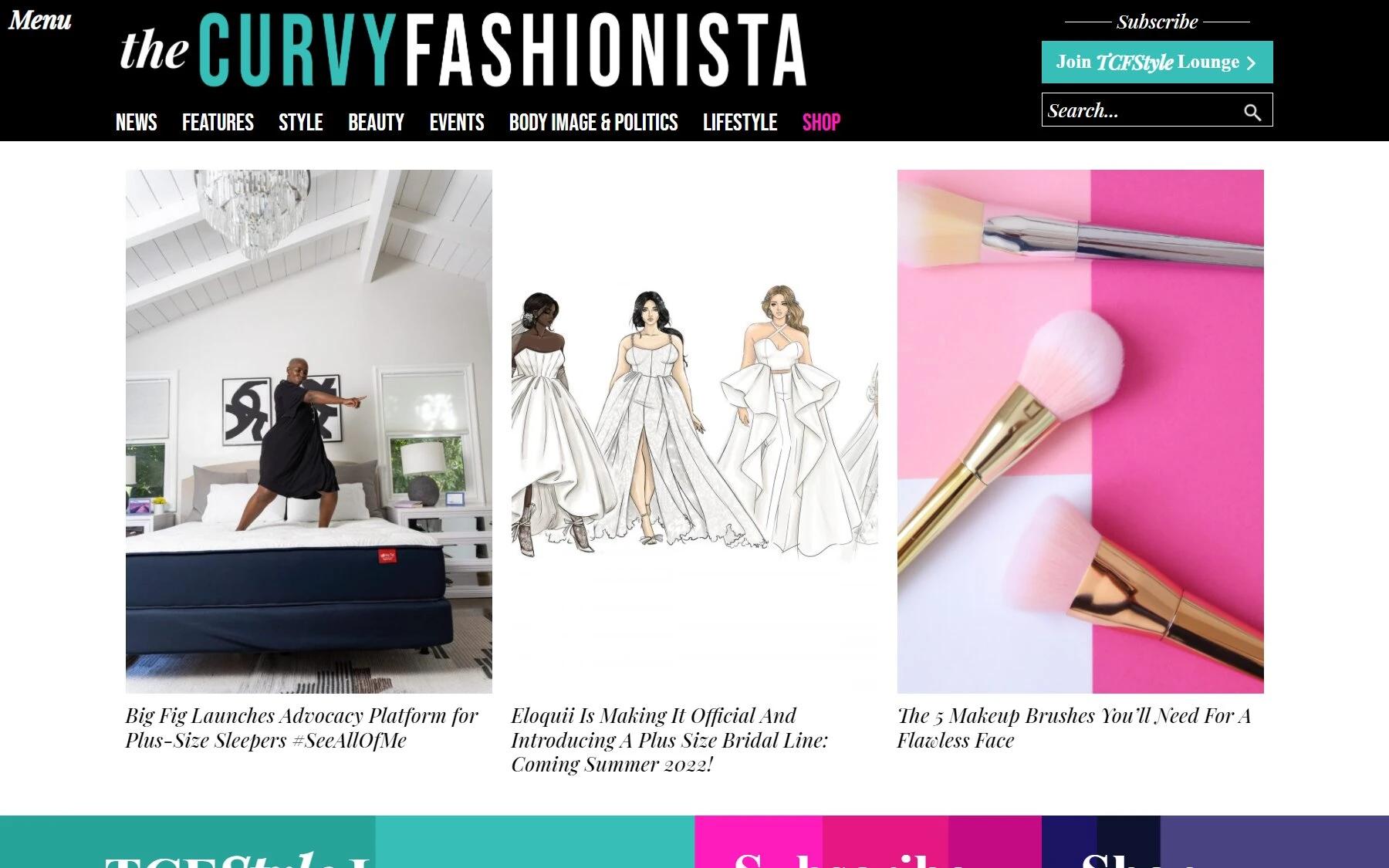 This is a fashion media publication focused on the style, beauty, and lifestyle of plus-size women. The Curvy Fashionista team believes that you deserve the correct information and resources to make your life enjoyable irrespective of your body size.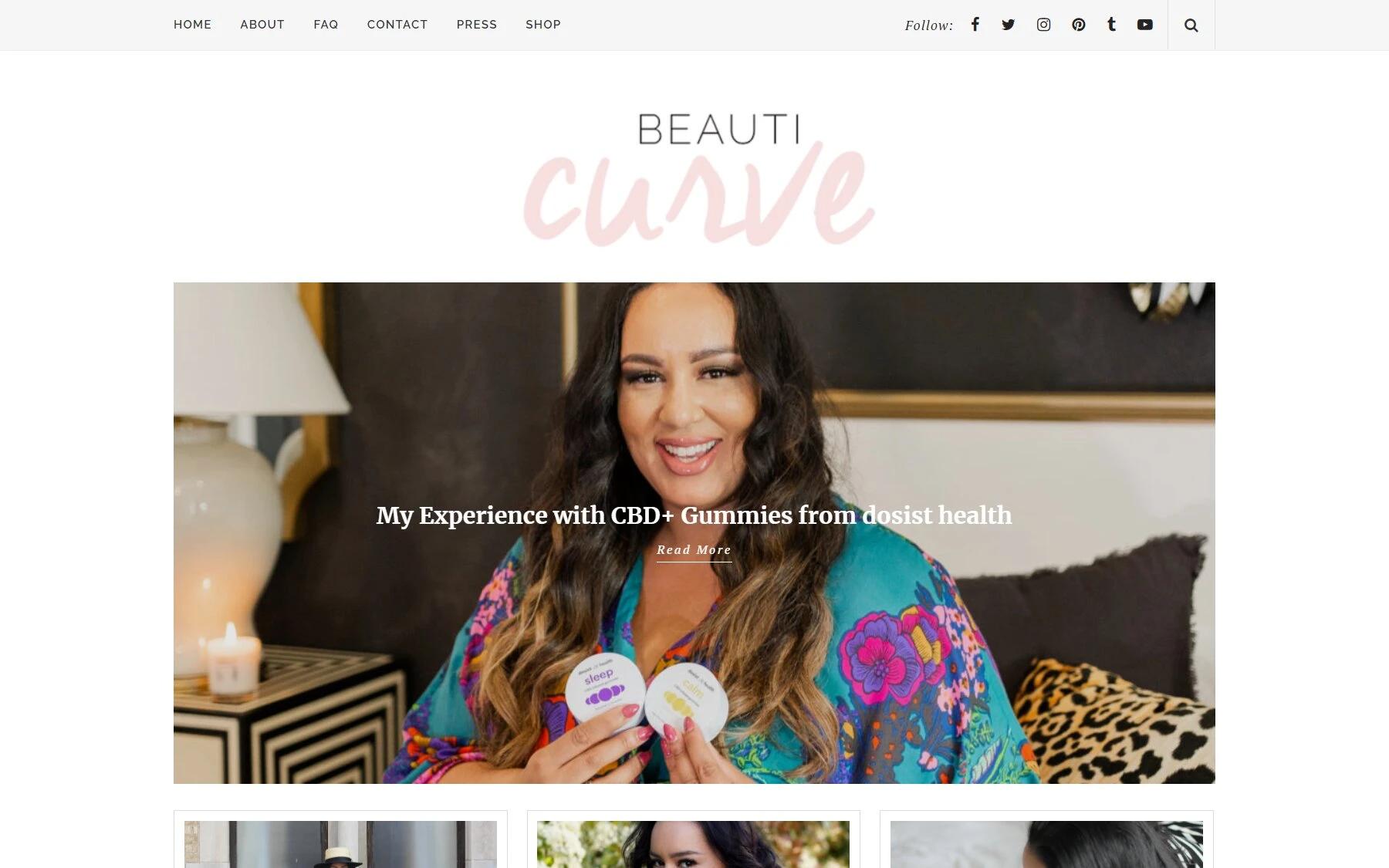 Rochelle Johnson, the founder, says that she has grown comfortable with her body and enjoys its size. She started this personal blog to share positivity and inspiration for plus-size women. You will find the perfect plus-size fashion guides and style tips to help you look the best.
Georgina Grogan is a UK-based fashion blogger who created She Might Be Loved in 2013. The blog got featured in reputed platforms like Huffington Post, BBC, Cosmopolitan, etc., and won many awards as the best blog for plus-size women.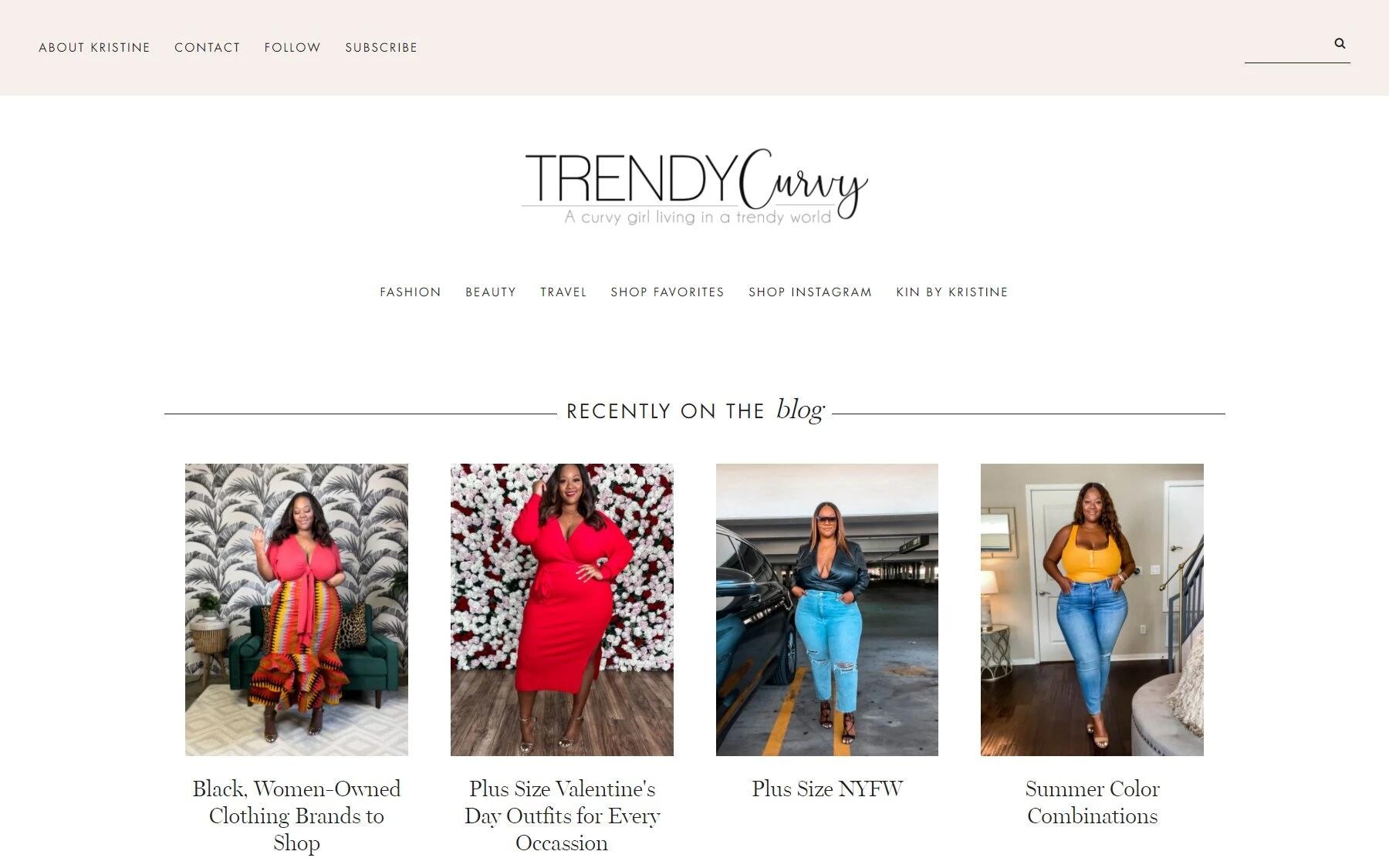 Kristine is a Los Angeles-based plus-size fashion blogger who loves to be trendy and stylish. She started this blog to tell the world that curvy women can look as fashionable as others.
She will inform you about the best plus-size vacation looks, her favorite clothes, ways to dress t-shirts, outfits for various seasons, and many more.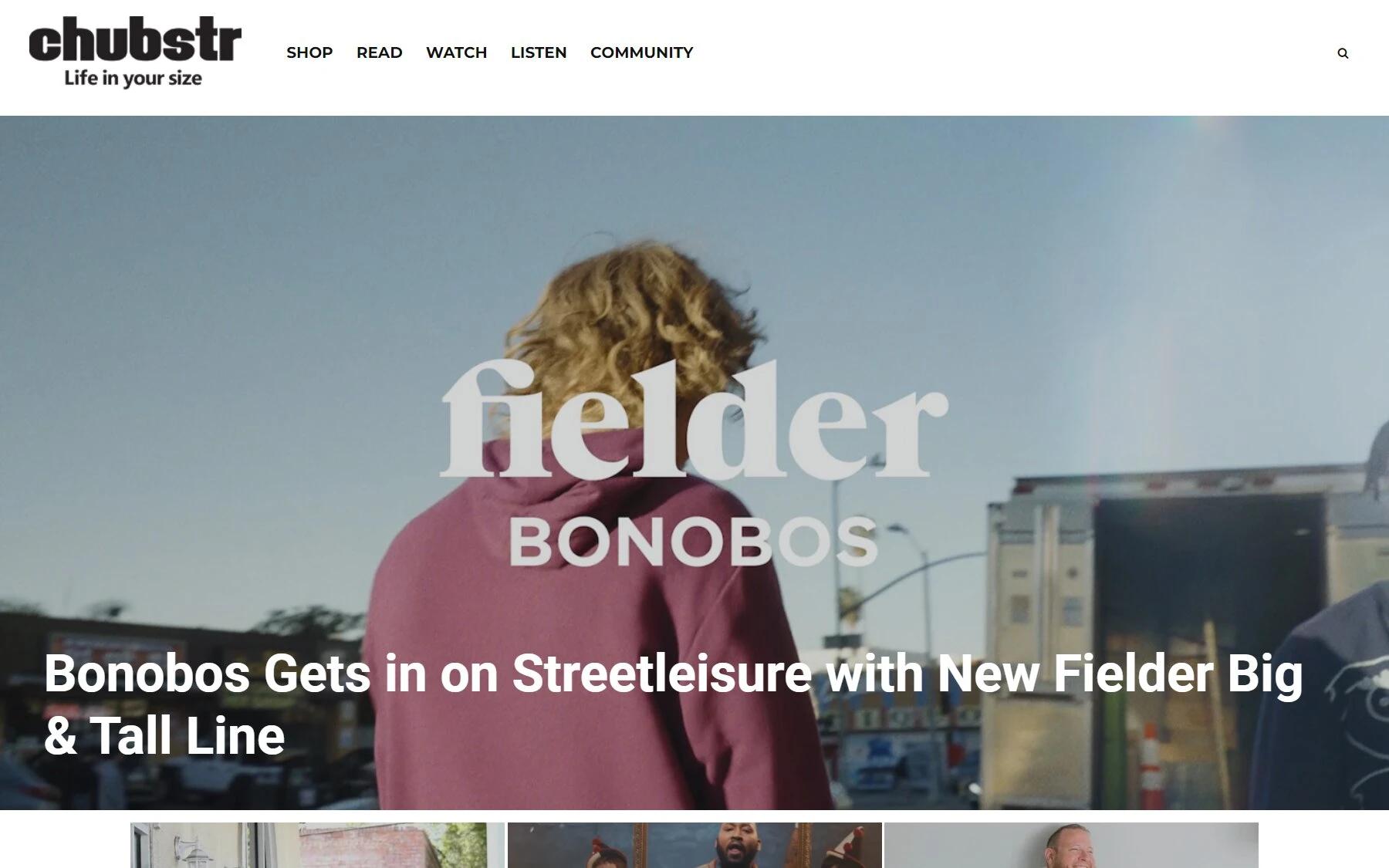 Chubstr is a men's plus-size fashion blog by Bruce Sturgell that strives to finish the wrong conception that style is not for bigger guys.
Bruce created the site in 2010 out of frustration for not finding the right-sized clothes in the stores. Today it inspires many plus-sized men by providing helpful style, entertainment, and lifestyle resources.
Emily started Authentically Emmie to share her experiences of life. The Fashion section contains outfit recommendations and style tips for plus-size women. Apart from fashion, the blog also expands to cover mental health, travel, fitness, and lifestyle topics.
If you are looking for a fashion blog for short and plus-size women, Natalie in the City is the best choice. Natalie is a petite, plus-size fashionista who will give you style tips and assist you in finding the right clothes. Reading her blogs will make you confident and help you embrace yourself.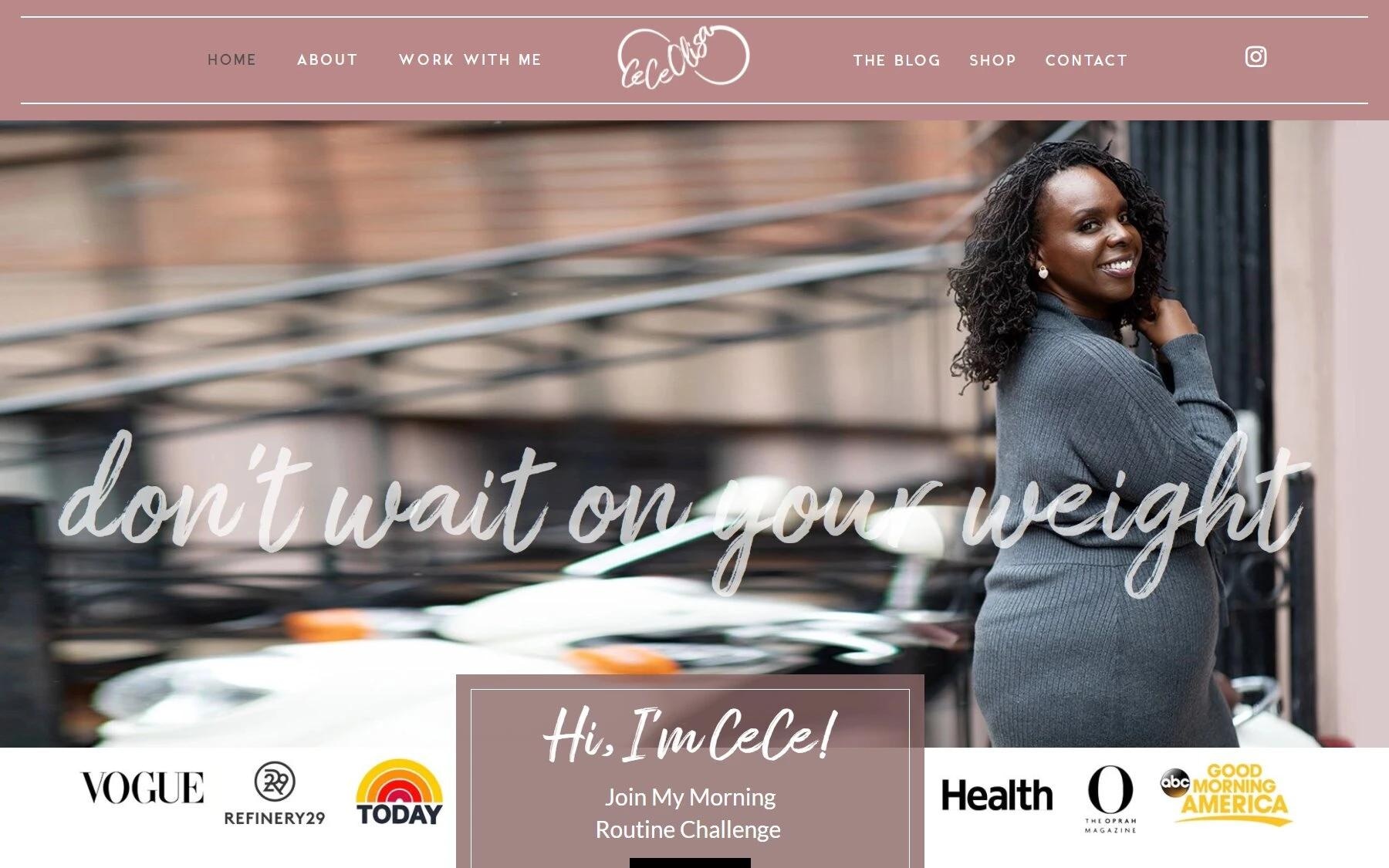 CeCe Olisa is a style icon and co-founder of theCURVYcon. She started this personal blog in 2008 as a hobby to share her knowledge and experience of plus-size fashion, fitness, dating, etc. CeCe is an inspiring figure with her incredible achievements.
10 best street style blogs to find the most original style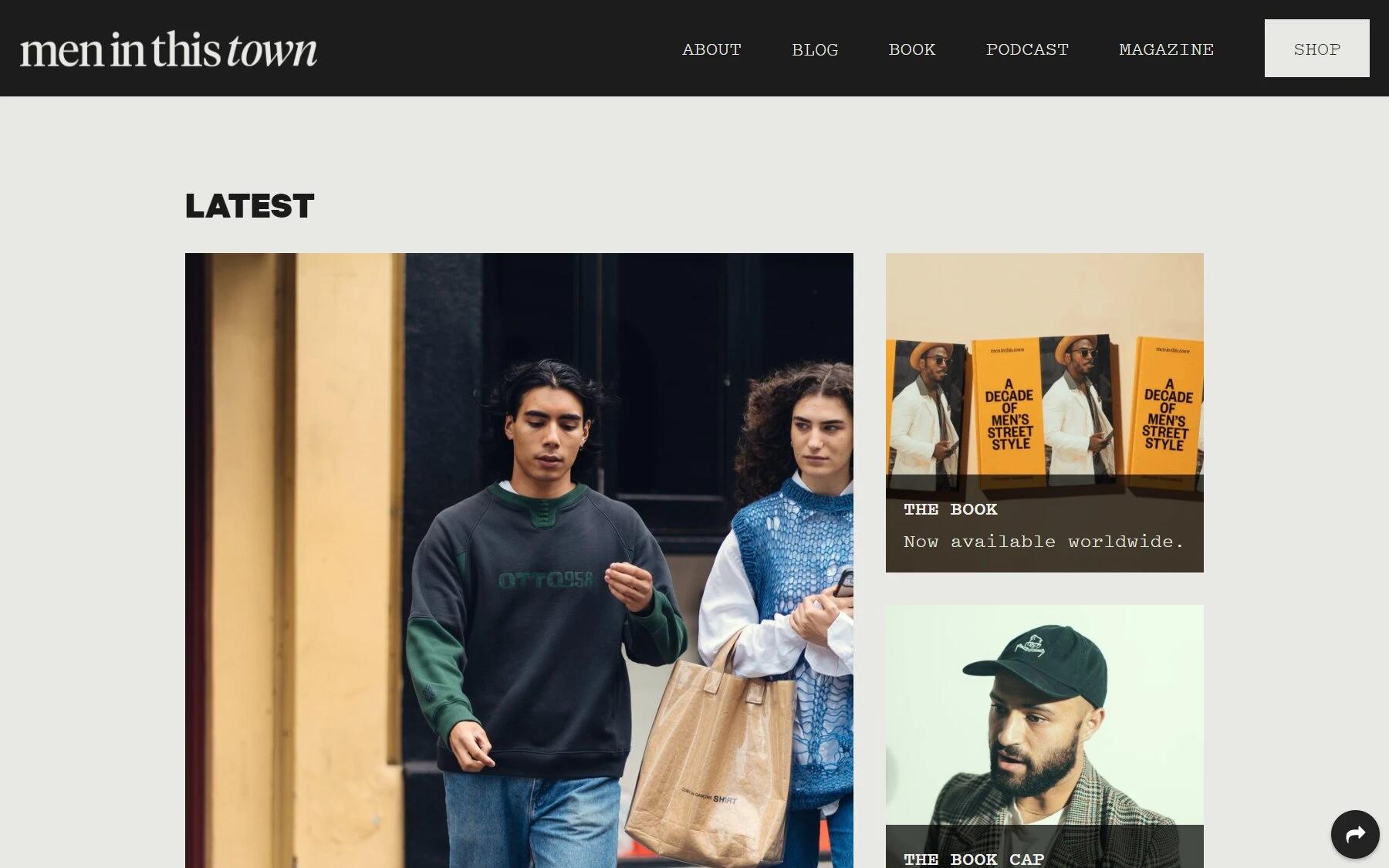 Men in this Town started its journey in 2010. The founder, Giuseppe Santamaria, is an experienced street style photographer who enjoys capturing photographs of people whose clothes speak a lot about who they are. The site is a popular style destination with over 600k followers across social media.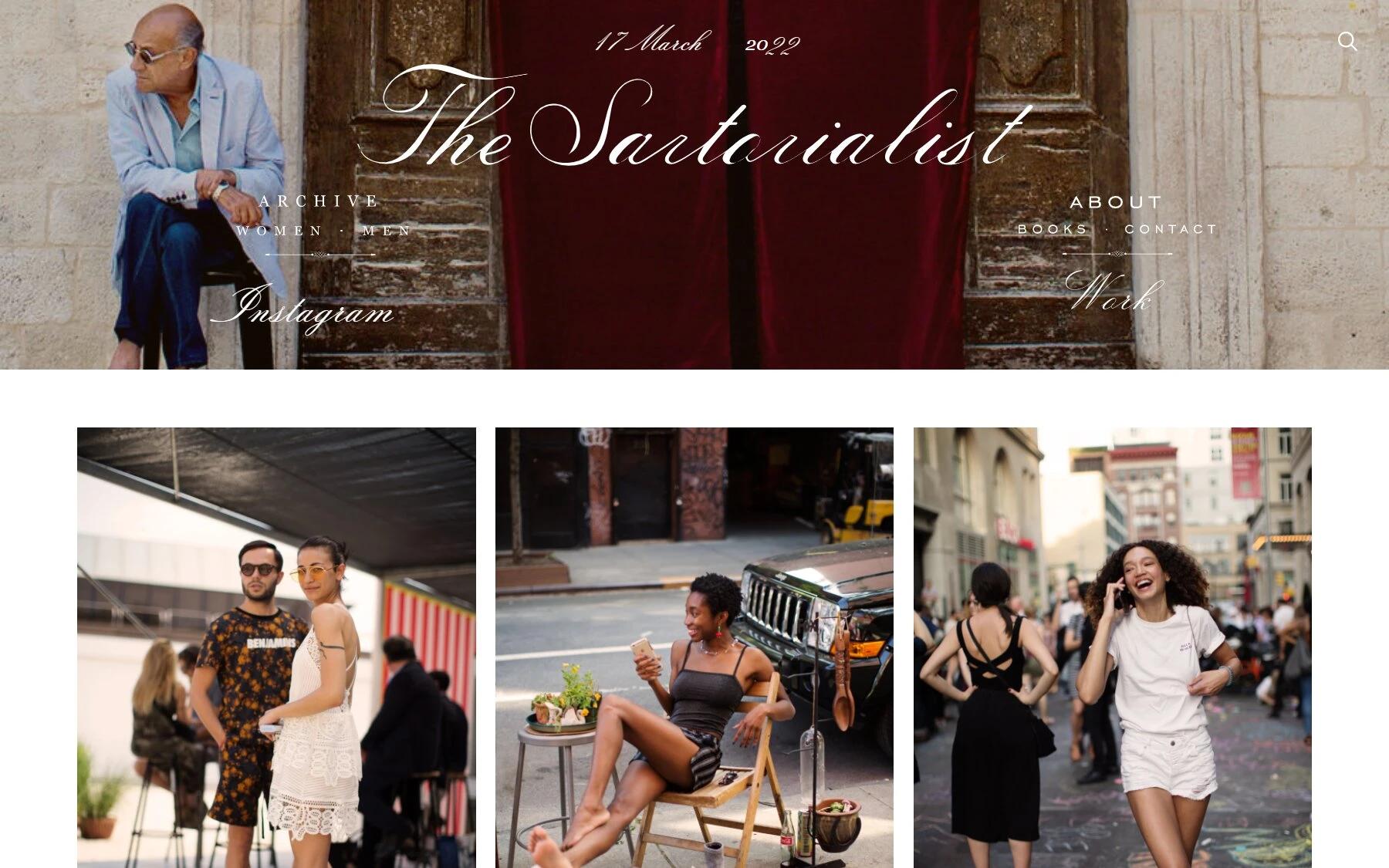 The Sartorialist is one of the most established street style blogs that was created in 2005. Scott Schuman, the founder, has been featured in reputed platforms like GQ and Vogue and is an inspiring personality for all street photographers.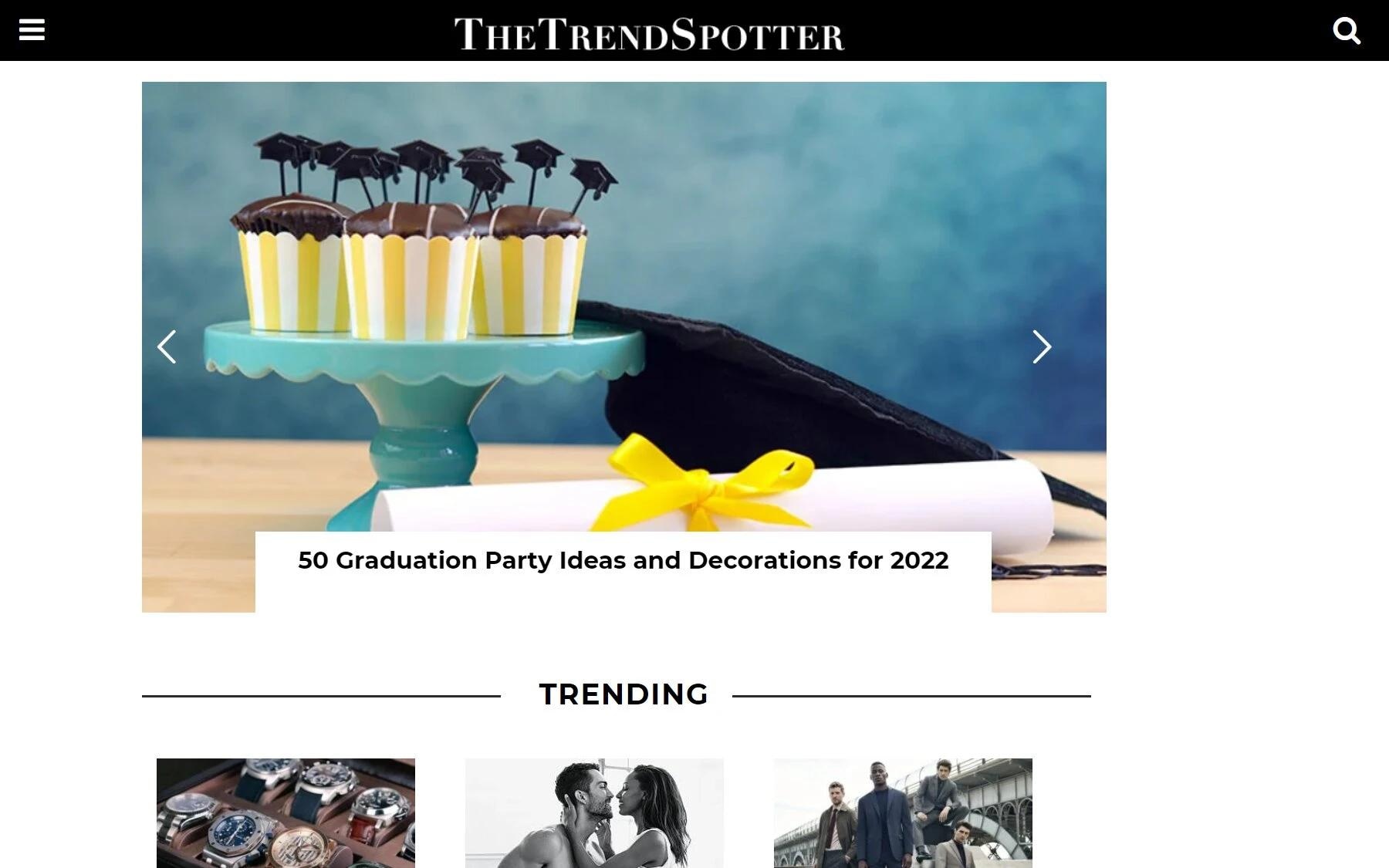 This website captures the best street style in various fashion weeks like Paris Fashion Week, Milan Fashion Week, etc. In addition, it also publishes content on trends, style advice, fashion news, hairstyle, etc.
The Trend Spotter is a prevalent platform with more than 5.5 million monthly visitors and 118k Instagram followers.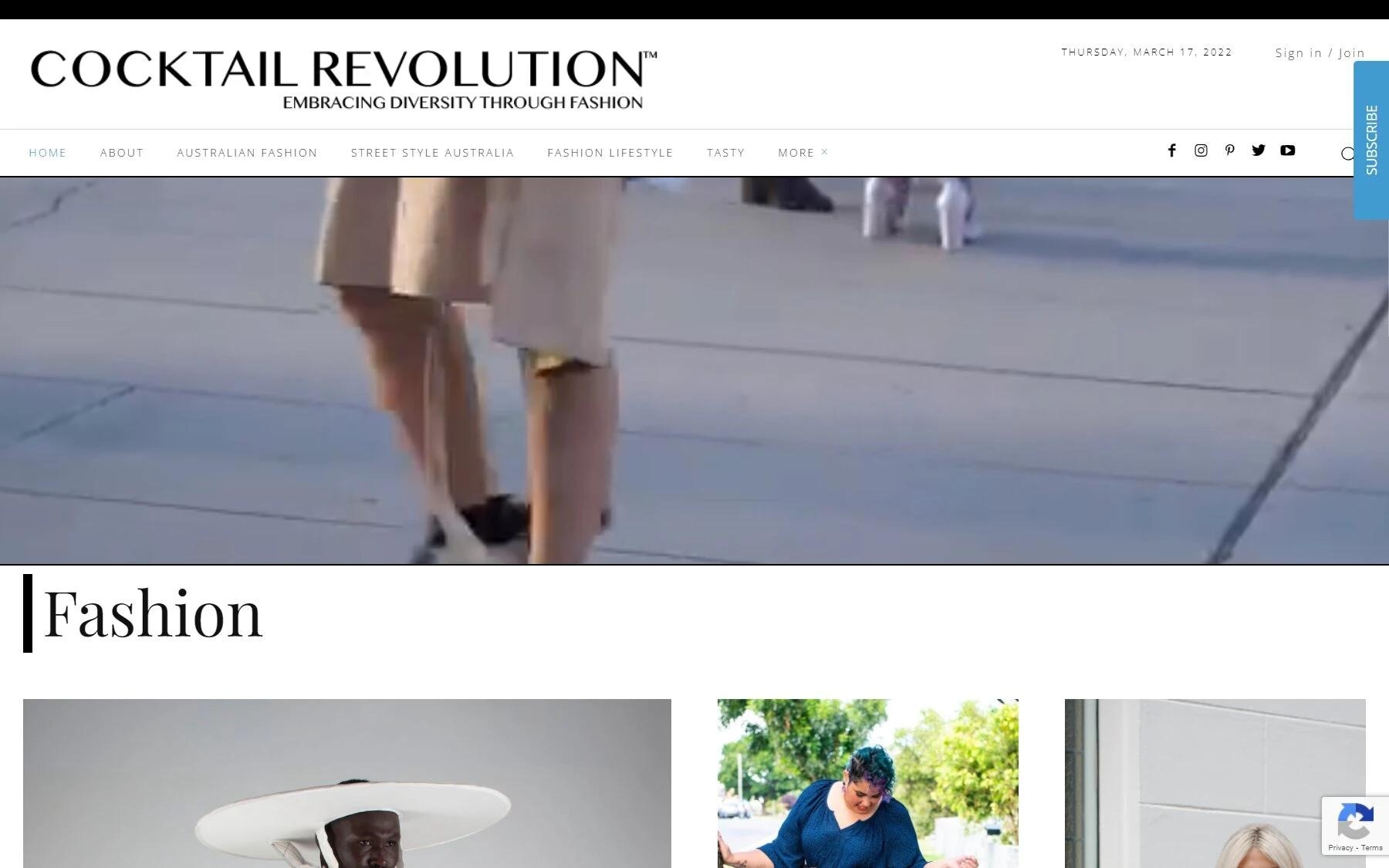 Australia-based Cocktail Revolution is one of the top street fashion websites that has been capturing the ever-changing fashion and style sense for the last ten years. The site documents the diverse style of people in the streets of Australia in a remarkable way.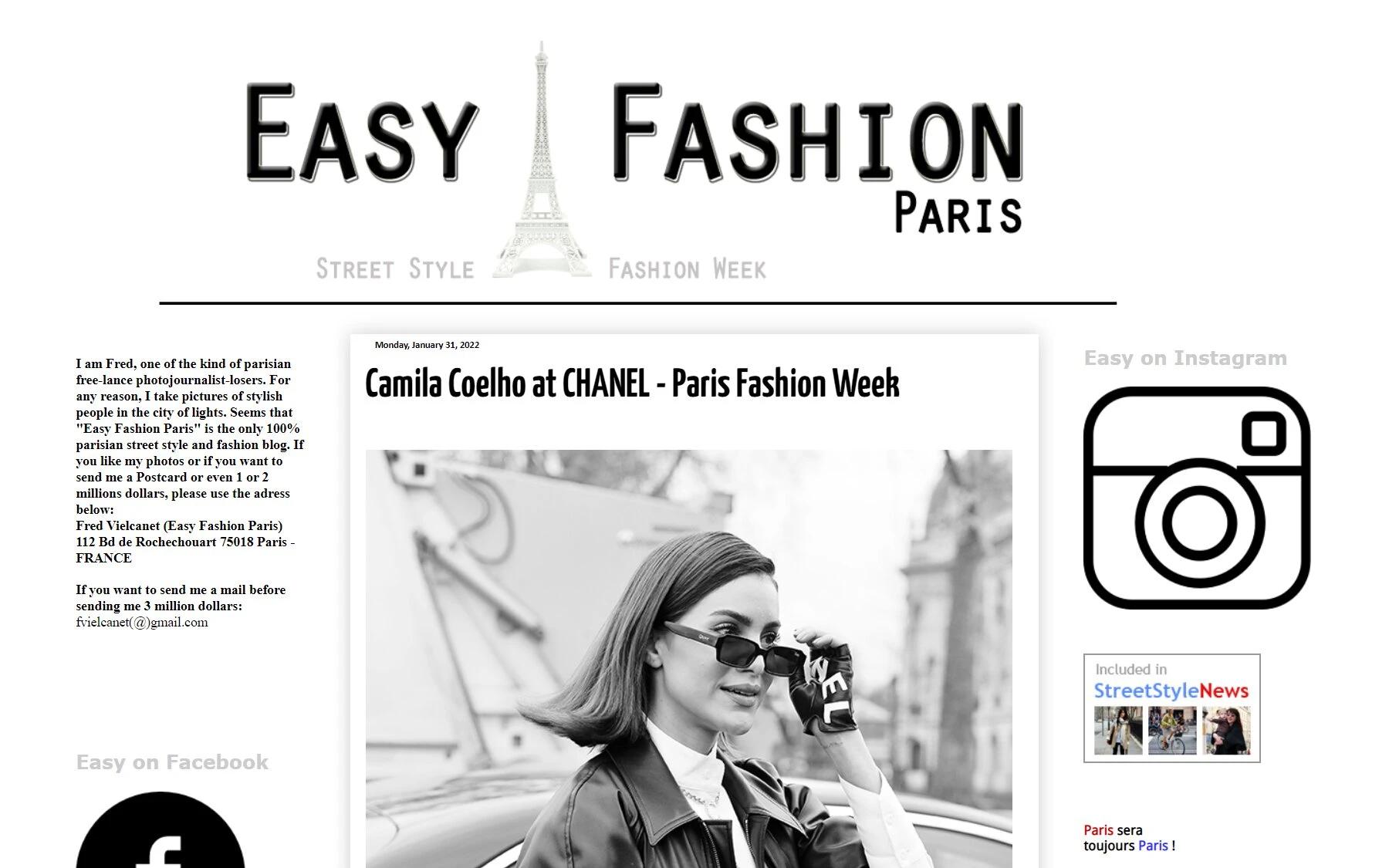 Fred, the founder of Easy Fashion Paris, is a blogger and freelance photojournalist who loves to take photographs of stylish people in the streets. All the photos on this visual site show common people with their original styles and diverse fashion choices.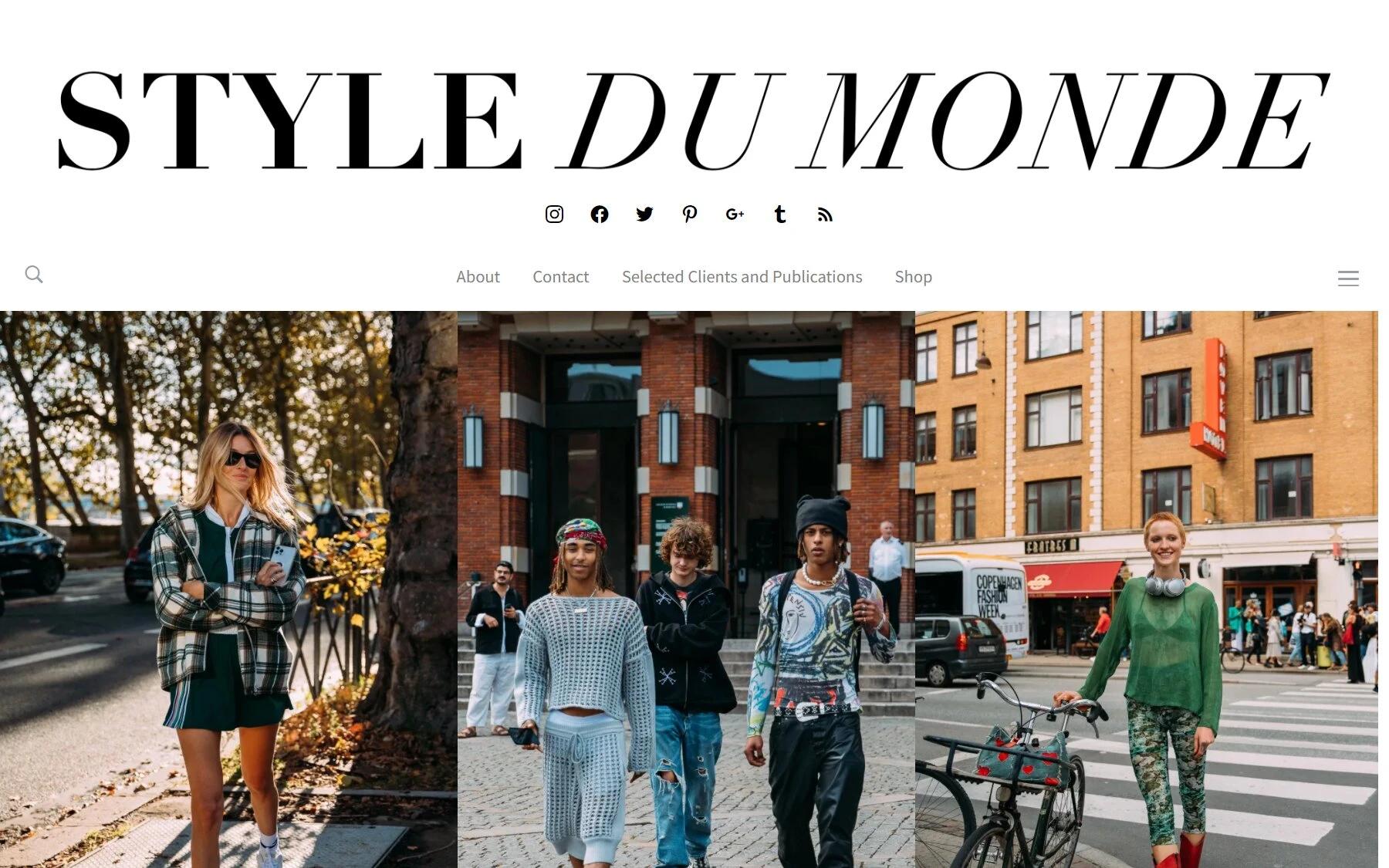 Acielle, one of the most renowned names in the world of street photography, founded this Belgium-based street style blog in 2008. The site is entirely visual where the incredible photographs will give you unique outfit inspiration.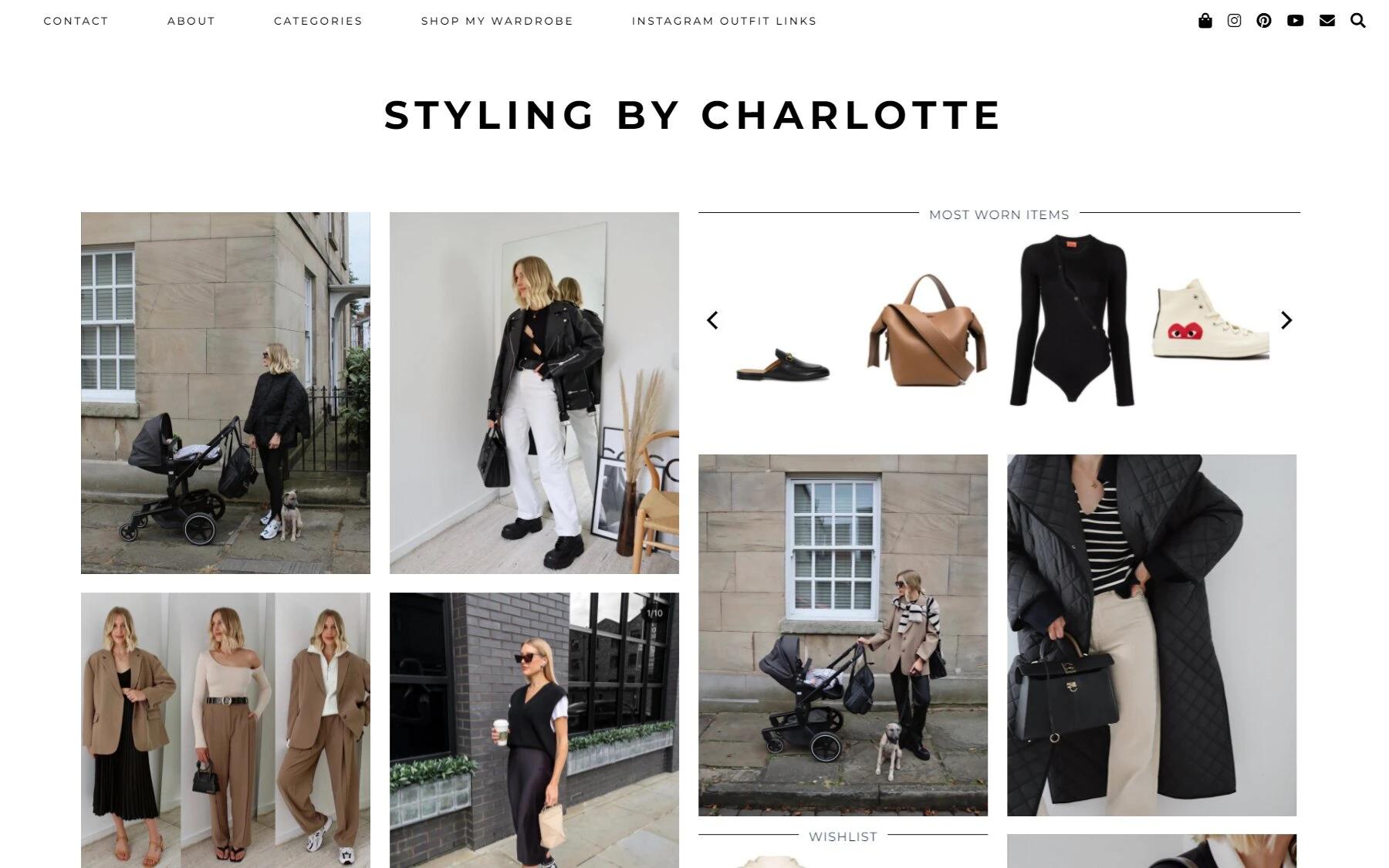 Charlotte Buttrick is a Manchester-based fashion influencer who created this personal blog in 2014. She uses her 3C styling rule to make outfit decisions, which says that the cut, color, and composition decide whether a dress is worthy of a place in the wardrobe. The site shares many street style trends and minimalistic fashion tips.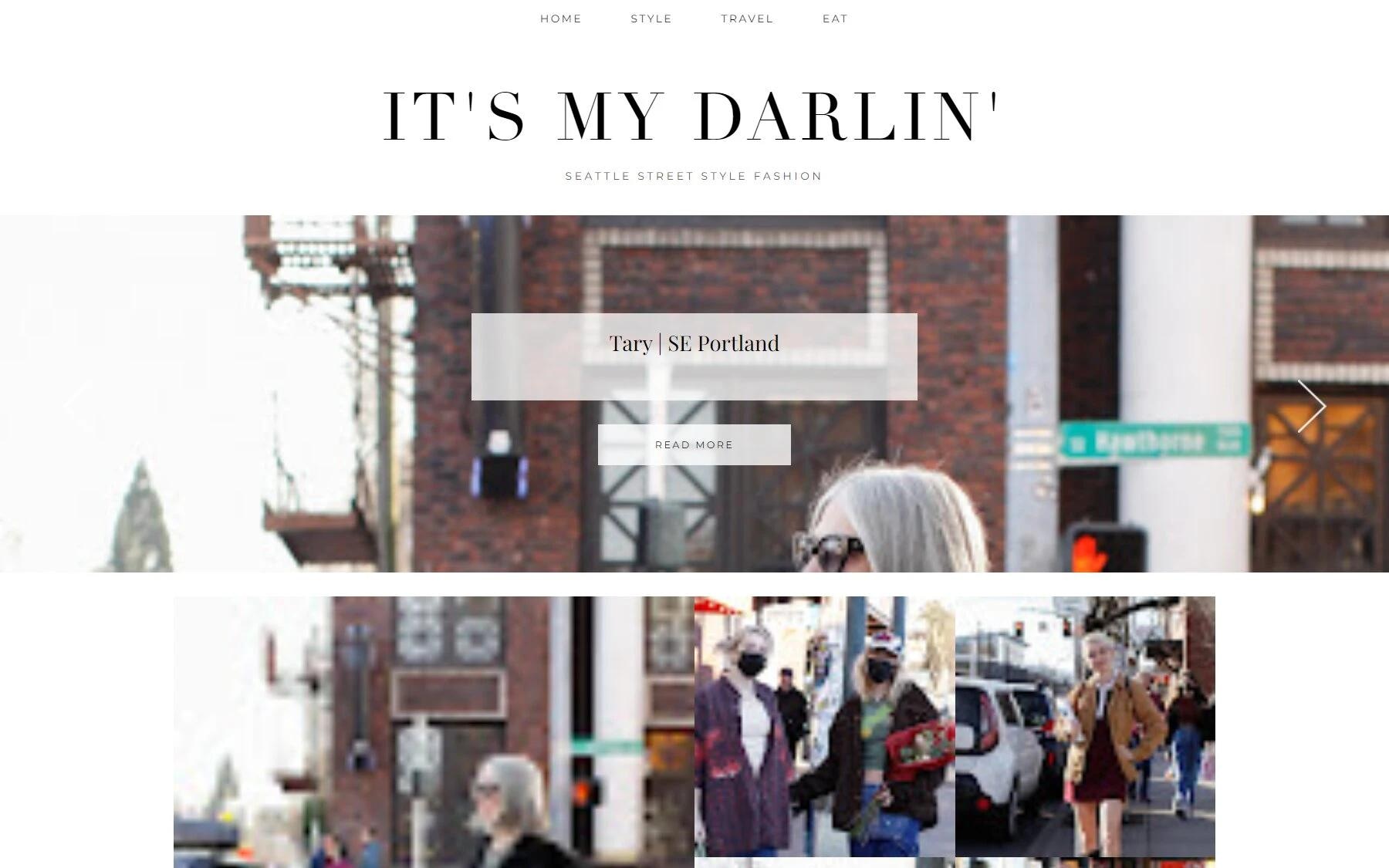 Dana Landon, the founder, is a Seattle-based street fashion blogger who will show you the original style of people in the city. Dana says that she always loves to see people wearing clothes they like and dressing in a way that expresses their personality.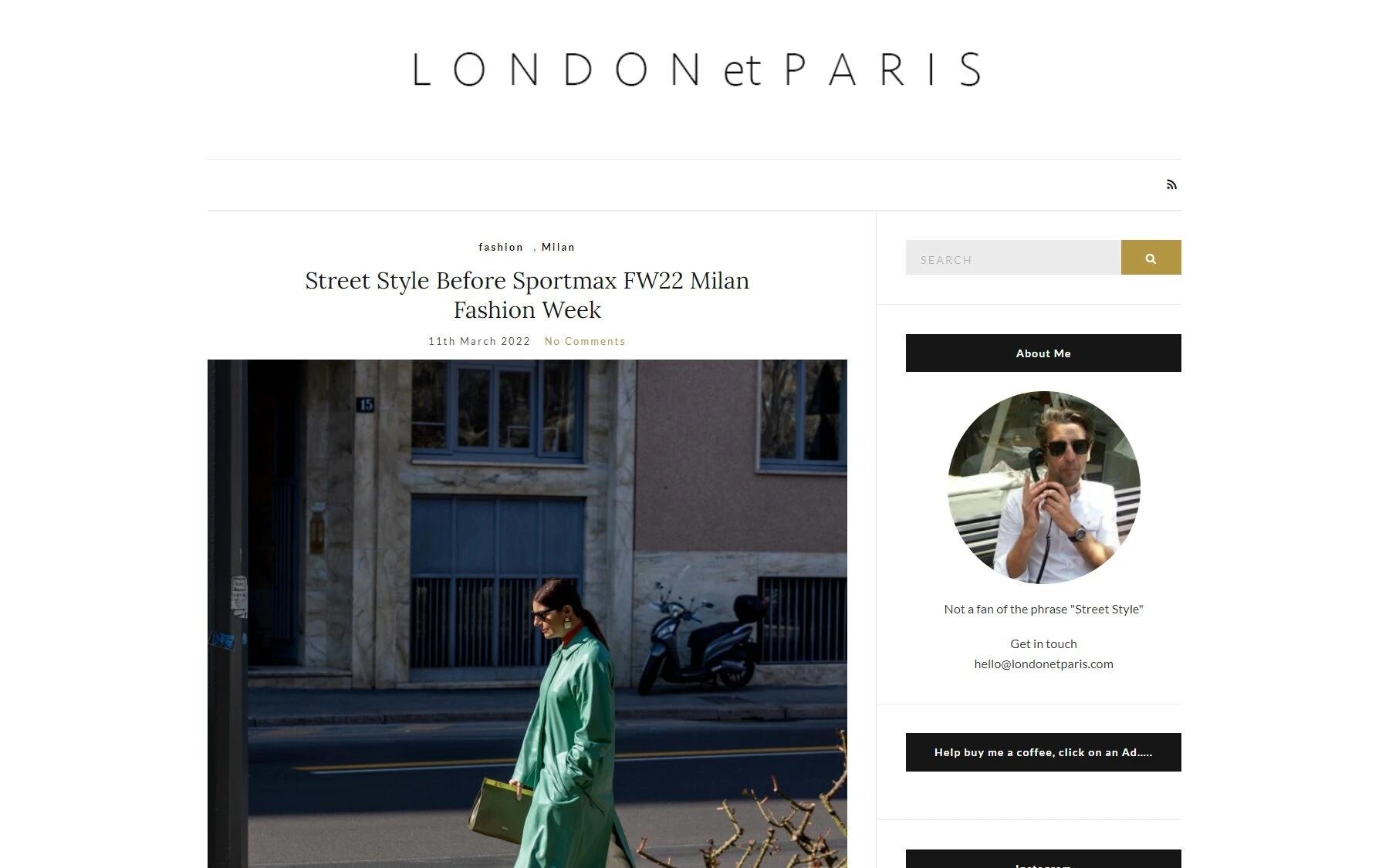 London et Paris is all about street style trends in cities like London, Milan, New York, Paris, etc. You can expect to find the latest trends and amazing outfit inspiration on this platform. The best thing about this site is it maintains consistency and posts almost every day.
10 best budget fashion blogs to stay stylish without spending a fortune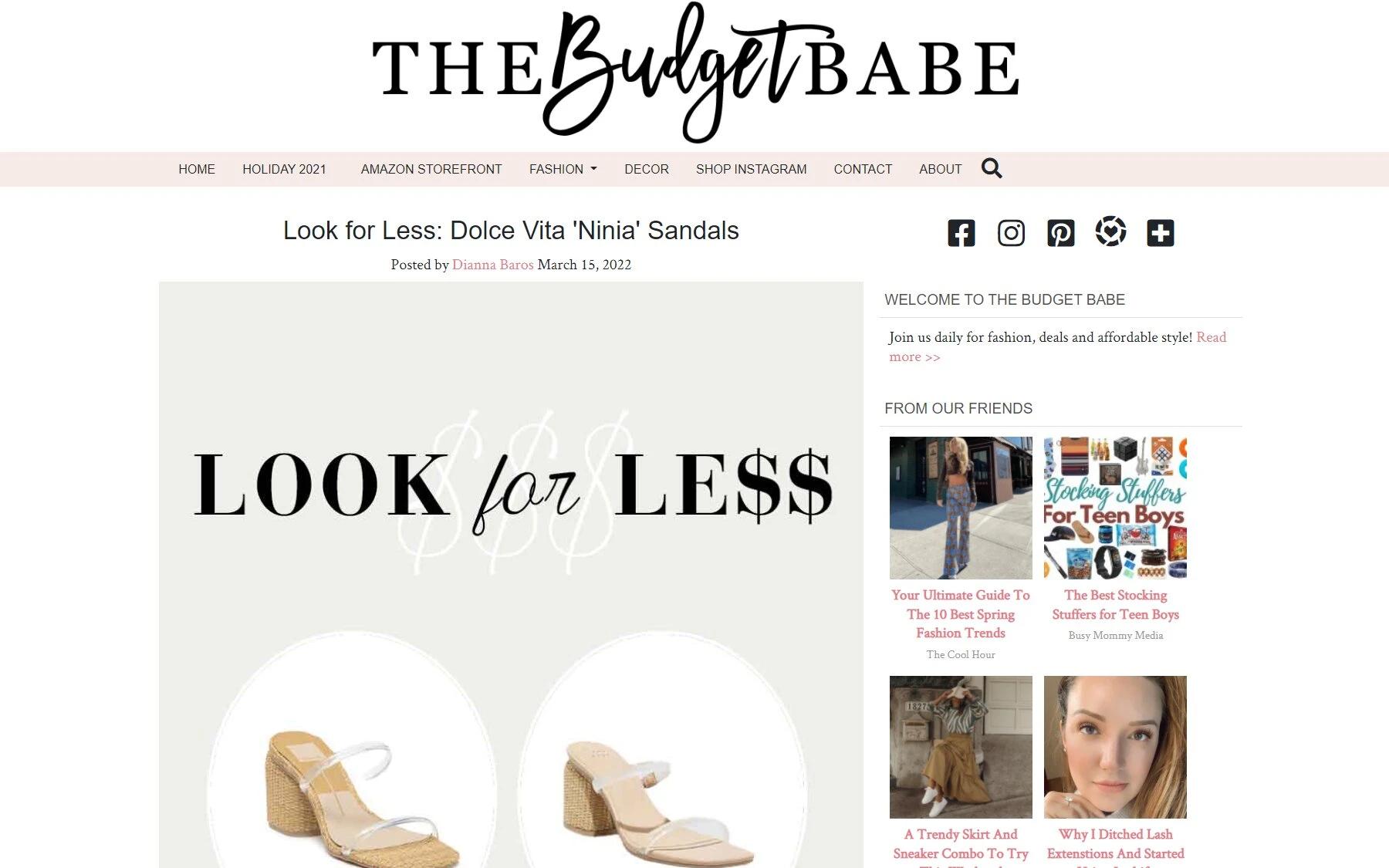 The Budget Babe by Dianna Baros will help you have fun and get celebrity looks at a minimal cost. Diana has been blogging since 2007. She provides budget style tips and excellent outfit inspiration and helps numerous women around the world.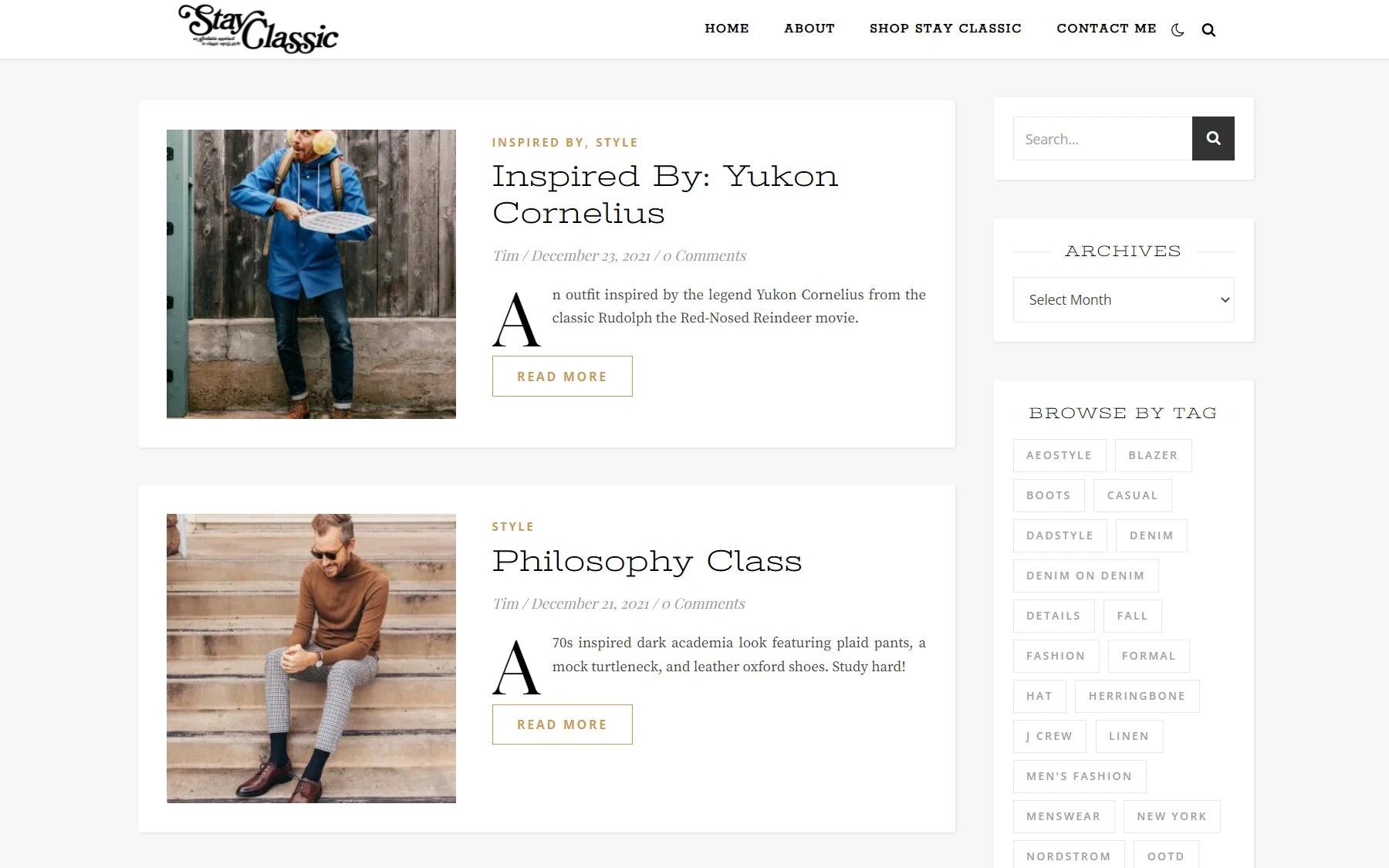 Tim started Stay Classic, a men's fashion blog, in 2009 to force himself to improve his styling sense and wear fashionable outfits without spending too much money.
He shares visual posts to show his outfits and provides links to buy the same. We are sure that you will get some great ideas for your next shopping.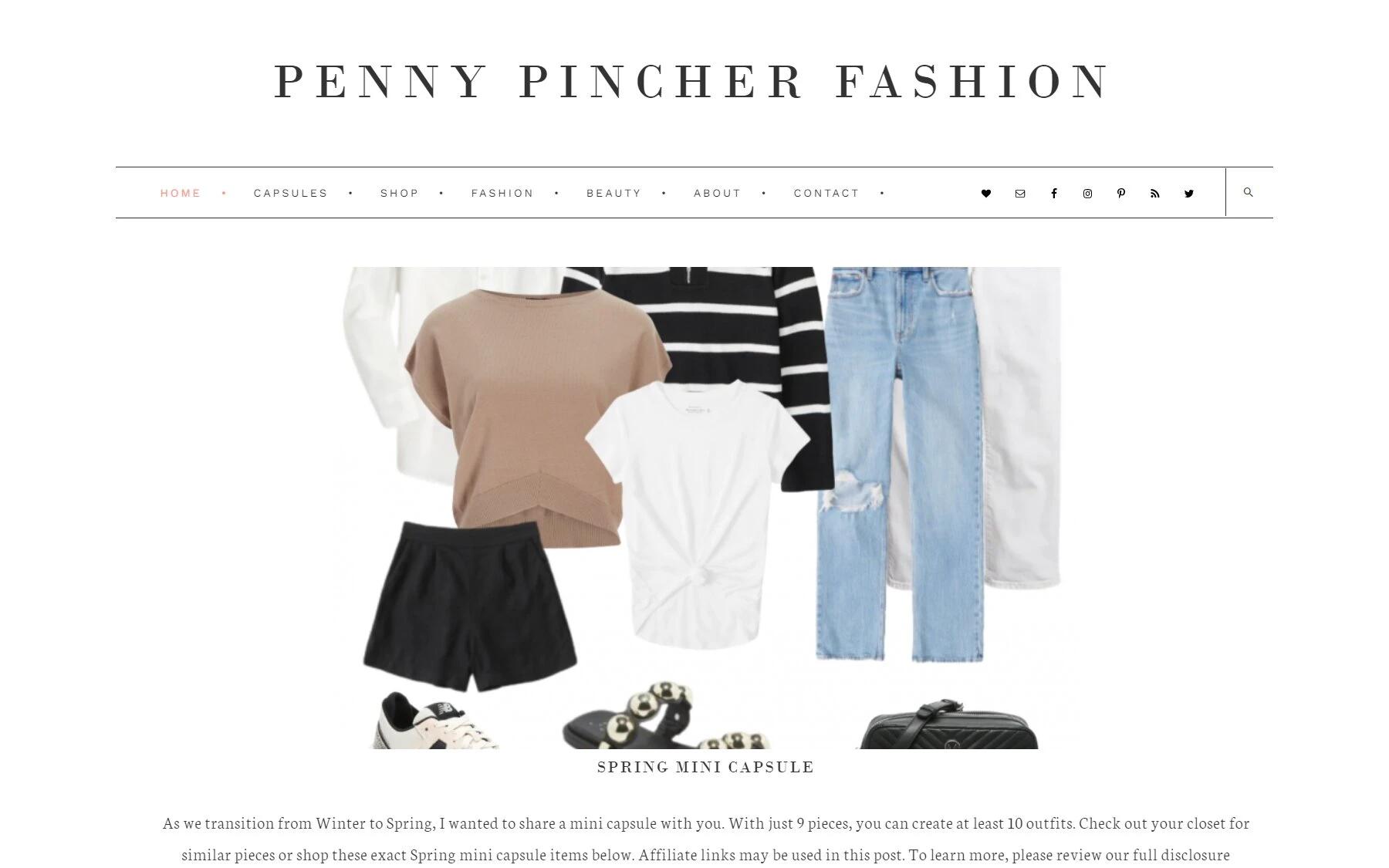 If you are looking for budget-friendly fashion ideas, beauty tips, outfit inspiration, then you will find many things to love in Penny Pincher Fashion. This NYC-based everyday fashion blog will also inform you about the great deals and offers and help you be creative with the clothes in your closet.
The Budget Fashionista has been helping and empowering women to look their best without spending huge amounts of money since 2003.
From best places to shop, fashion industry news, dressing guides, to clothes and fashion accessories recommendations, this Missouri-based website will be your permanent fashion mentor.
Ali created this Los Angeles-based blog to share her passion for shopping and fashion on a budget. She talks about the clothes she buys and describes them with an engaging writing style.
The platform also encourages moms to share their experiences and inspire others. The site covers other popular topics like motherhood, food, gift guide, lifestyle, etc.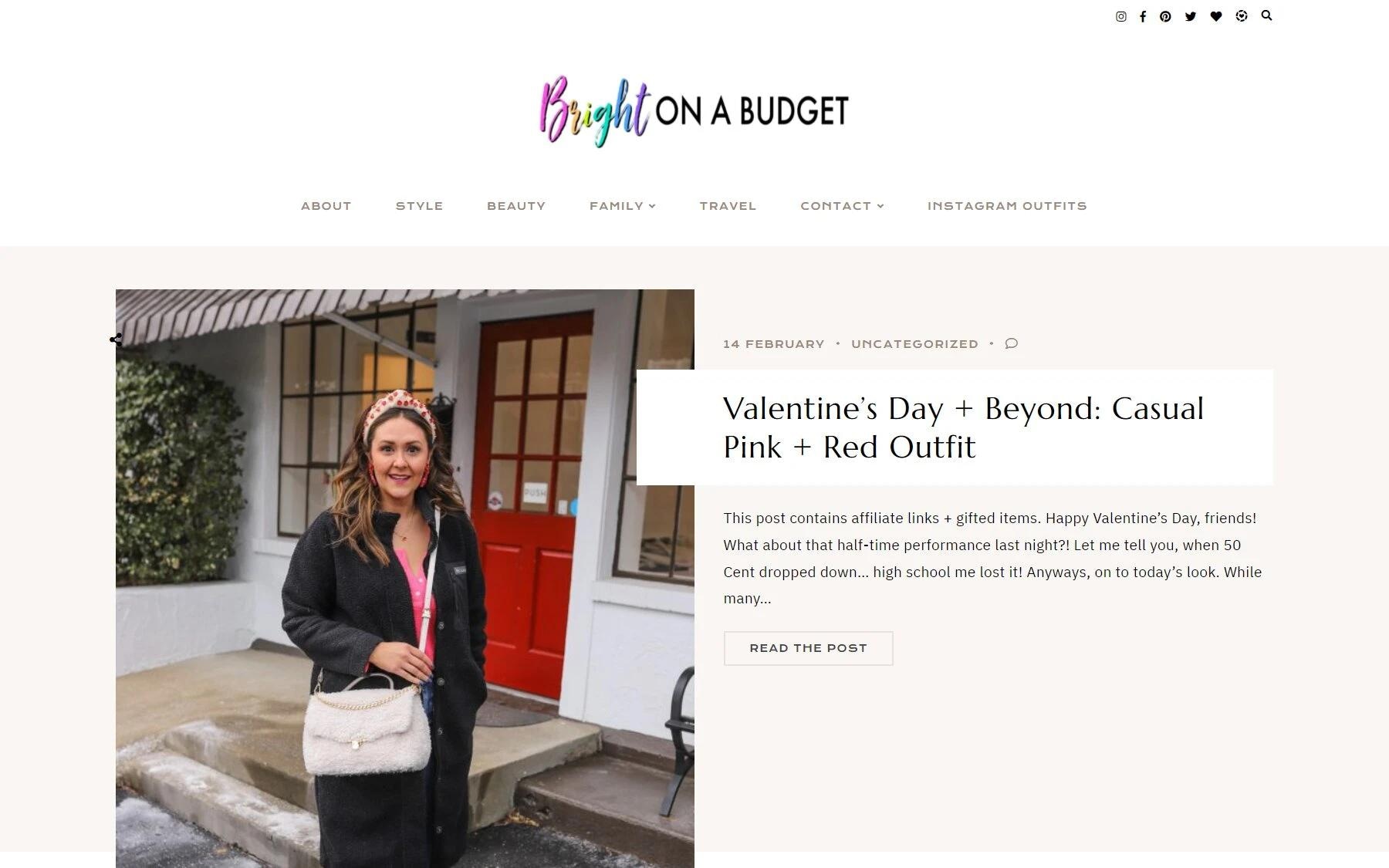 This Kentucky-based blog will help you look stylish and beautiful without spending tons of money. Tif Fannin, the founder, shares authentic and attractive visual posts about her outfits to inspire you to have fun and always look bright. In addition, the site also contains content on pregnancy, family life, and travel.
Cathy Peshek started Poor Little It Girl to share her views and experiences of affordable style. The blog primarily focuses on petite fashion and runs with an aim to help women find quality clothes and accessories to stay stylish without spending a fortune.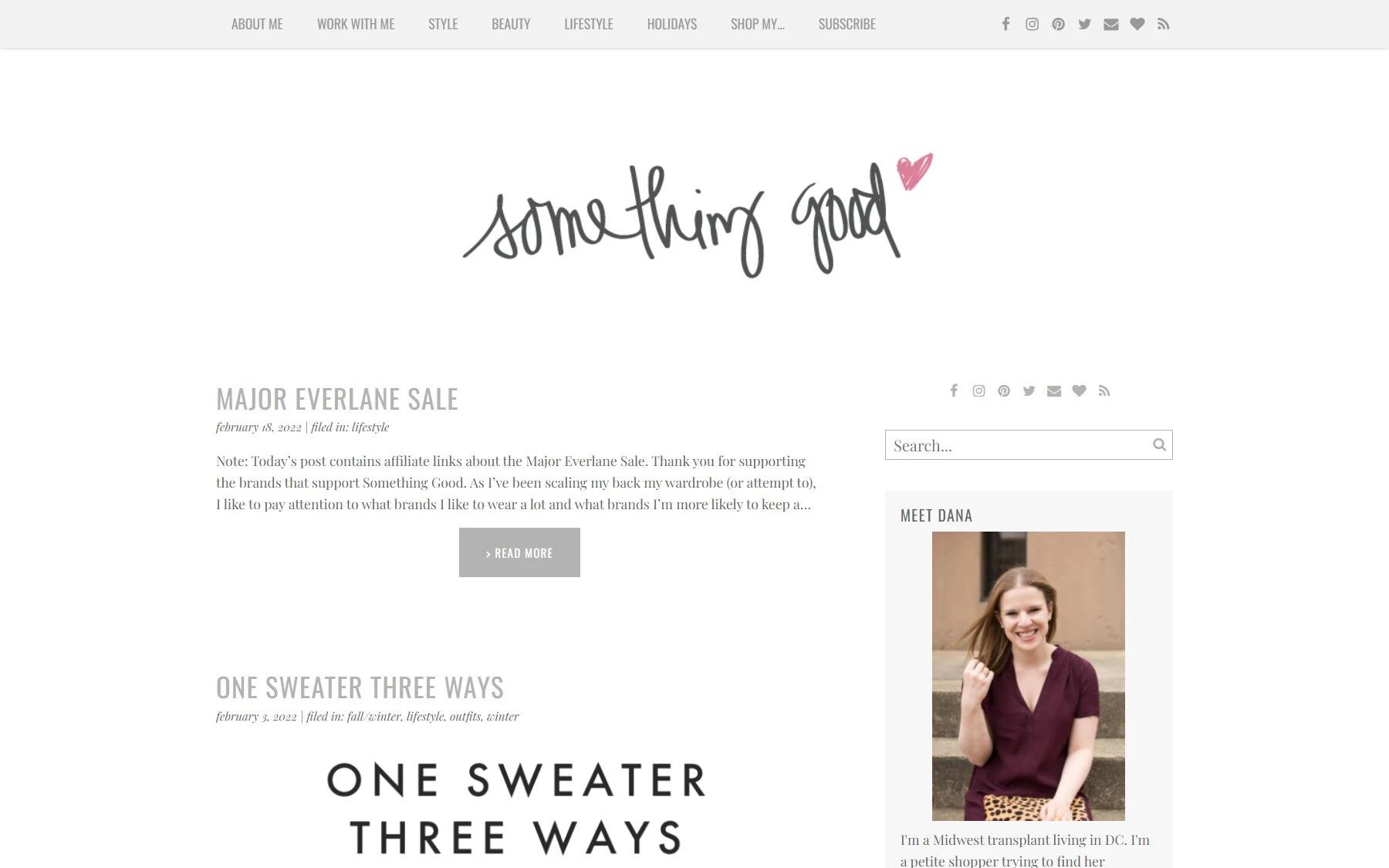 Something Good by Dana is another top fashion blog website where you will get not only budget-style ideas but also economic holiday tips and lifestyle hacks. Dana will teach how you can create a functional and versatile wardrobe without breaking the bank.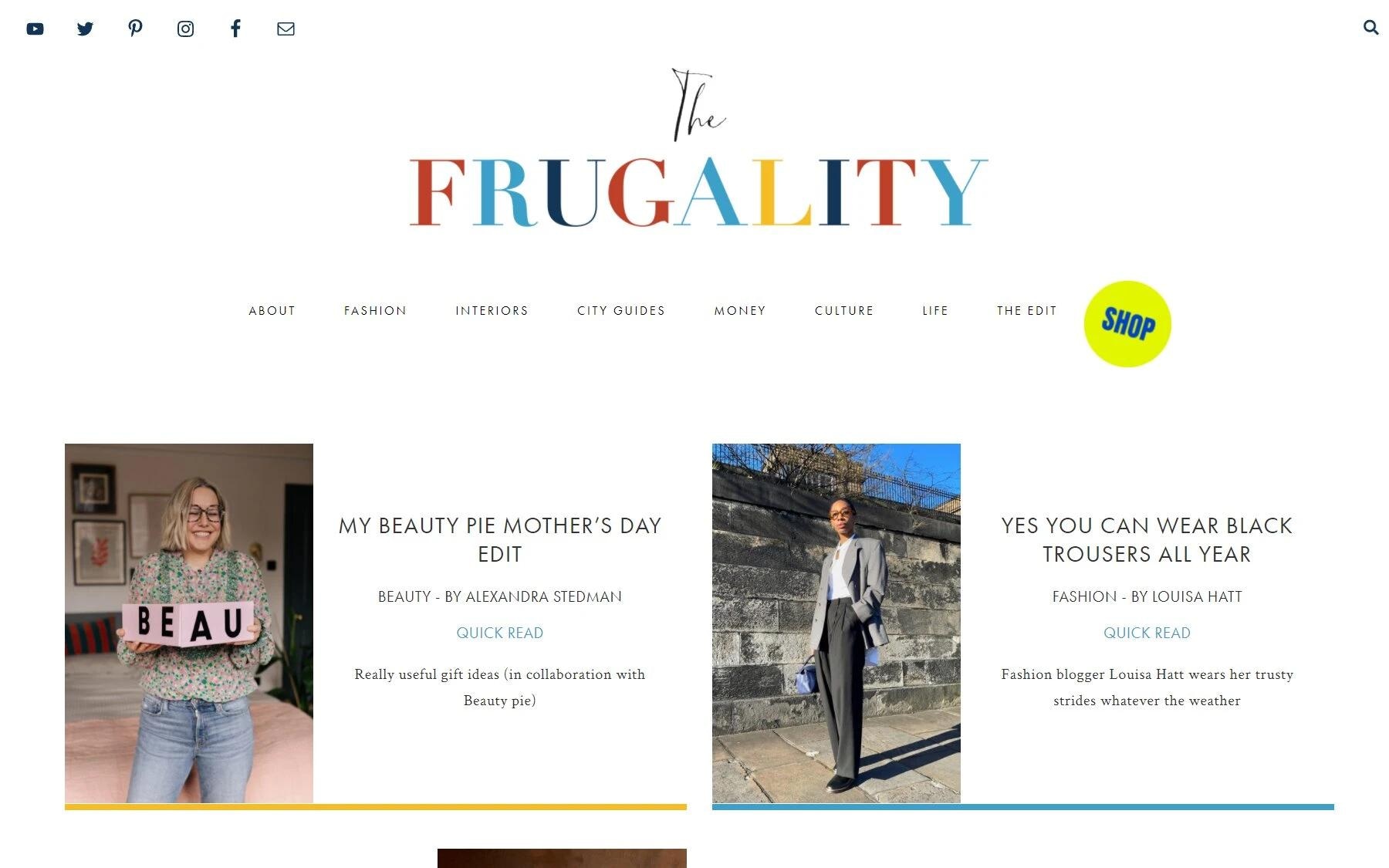 Alex Stedman, the founder, is an expert blogger who has worked with the fashion media industry for 15 years. She strives to make fashion easy and accessible to all. Her blogs cover topics like beauty, money, parenting, city guides, work, and many more.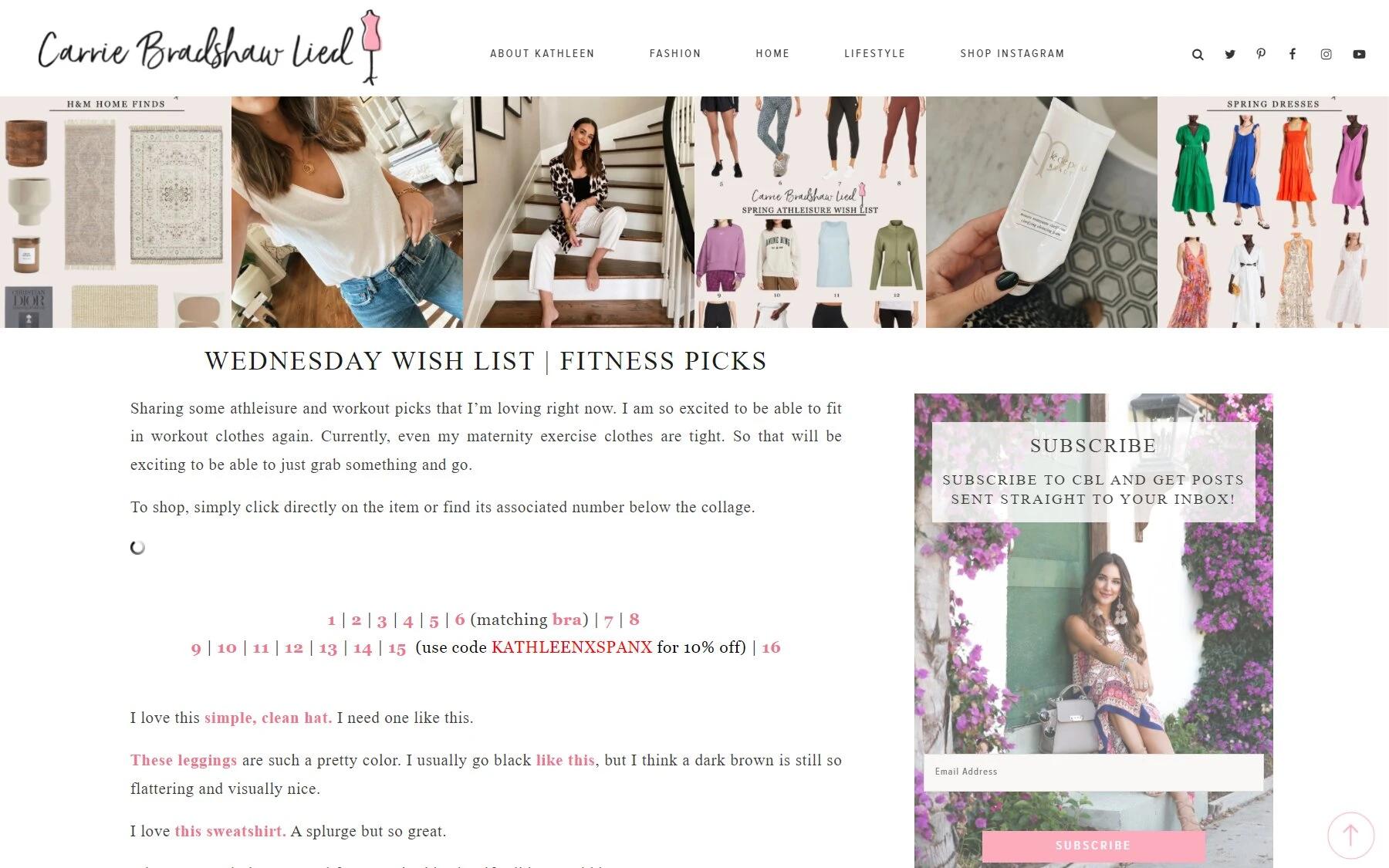 This website features posts on various topics like fashion, gift guides, home décor, food, travel, marriage, etc. Kathleen created this platform to remain connected with her girlfriends, but over the years, the site has grown to be a resourceful destination for style lovers.
Conclusion
These are the best fashion destinations on the internet that have the potential to make you a styling expert. We hope you have found the right blogs and websites to follow and learn from.
Remember that your style is not decided by bank balance, age, or body shape but the desire to explore and try new things. So, it's your time to make your life fun and colourful. Also, let us know in the comments which of the above bloggers are the most stylish, according to you.Fashion is all about expressing yourself without speaking a word. You must choose your outfit very carefully because this is what makes the first impression. In this article, we have made a list of some of the best fashion blogs that will improve your dressing sense and help you make a stunning impression.
These blogs will make you stylish from the outside and confident inside. They will make you believe that stylish looks don't have much to do with your bank balance, age, or body shape, but embracing your style, exploring new things, and having fun.