Are you excited about all the new innovations happening in the automotive world?
The industry is constantly pushing boundaries with cool new features, designs, and technologies. Just when we think cars can't get any smarter, car makers surprise us again.
Luckily for you gearheads, we're sharing the inside scoop on some of the best automotive blogs out there. Whether you're obsessed with hypercars or hybrid hatchbacks, they have the need-to-know info.
Get ready to rev your engines, because we're starting our engines on this automotive adventure.
🏁 How We Picked the Best Car Blogs
There are hundreds of auto blogs online sharing information about the automotive industry. We spent time reviewing many of these to find the blogs that would be most helpful for our readers. In selecting the best car blogs to feature, we considered several important factors:
Quality of Content: We looked for blogs that go beyond just news and provide high-quality, in-depth articles about different cars, automotive trends, buying and maintenance tips.
Expertise of Authors: The top automobile blogs we picked are written by people with real expertise in areas like automotive journalism, mechanics, engineering etc. and can offer valuable insights.
Frequency of Updates: An actively updated blog publishes new posts regularly so readers always have fresh content to learn from. We wanted blogs that are consistently publishing.
Ease of Use: Important that the blogs have well-designed, user-friendly websites that are easy to navigate and consume content on.
Additional Resources. Some blogs we found particularly useful because they also provide things like buyer's guides, benchmarks and comparison tools in addition to articles.
Community Engagement: The best blogs about cars encourage discussions in comments and have active communities of readers and fellow car enthusiasts to learn from.
🤝 Why You Should Trust Our Recommendations
At Code Supply Co. we definitely know our stuff when it comes to blogs. Our company blog delivers quality content daily and is a pretty fun read, sure you've noticed!
We also make really good-looking and clean WordPress themes. Tons of blogs use our templates to build their sites, so they believe in our quality. We've been in the blog design game for a while now. Our themes help blogs look professional, functional and of course attract more eyes.
If you're on the hunt for best car blogs, you can trust us to help. Over the years we've nailed down all the features that make blogs great. We definitely know what we're talking about when it comes to blog success!
Top 45 Car Blogs You Should Follow Today 🏎️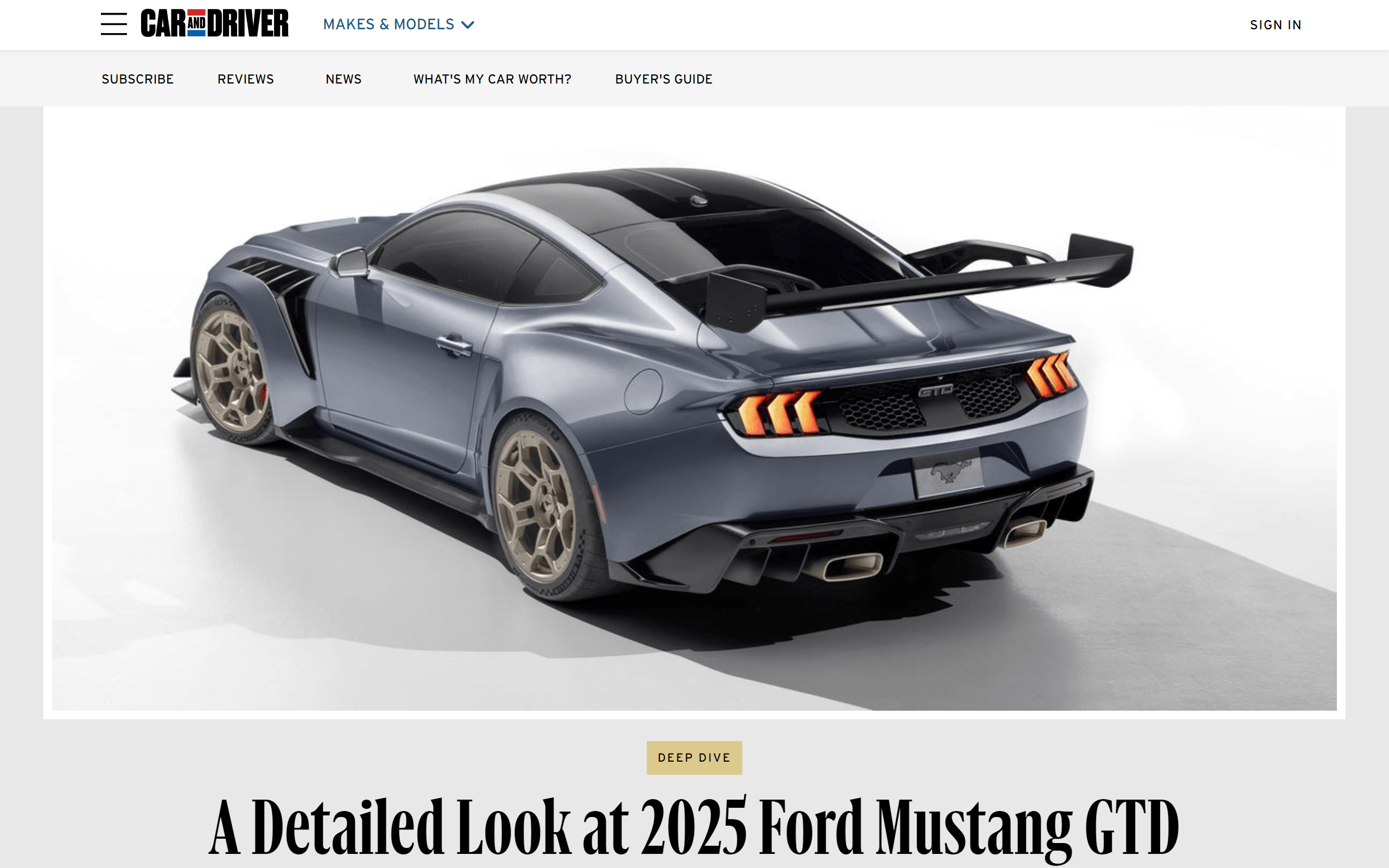 You looking for the inside scoop on the latest and greatest four-wheelers? Then this is one of the car blogs worthy of checking it.
This automotive blog has been cruising the interwebs for over 60 years, bringing you awesome new reviews, gossip from the auto shows, and sweet footage from their rad testing. Whether you're into speed demons or family haulers, they got all the juicy deets.
The ride is so fun too with their funny clicks and tips to save cash on your next ride. Hop in and join the carbrains- it's the dopest car blog around!
Why is Car And Driver Our Favorite Car Blog?
The content is really high quality. They do in-depth reviews where they really test out every aspect of a car, like how it drives, the features, cost of ownership and more. It's not just basic news, they provide valuable information. They test a huge number of cars every year. This means they have reviewed almost every type of car out there. So no matter what kind of car you're interested in, they have the reviews and information to help you.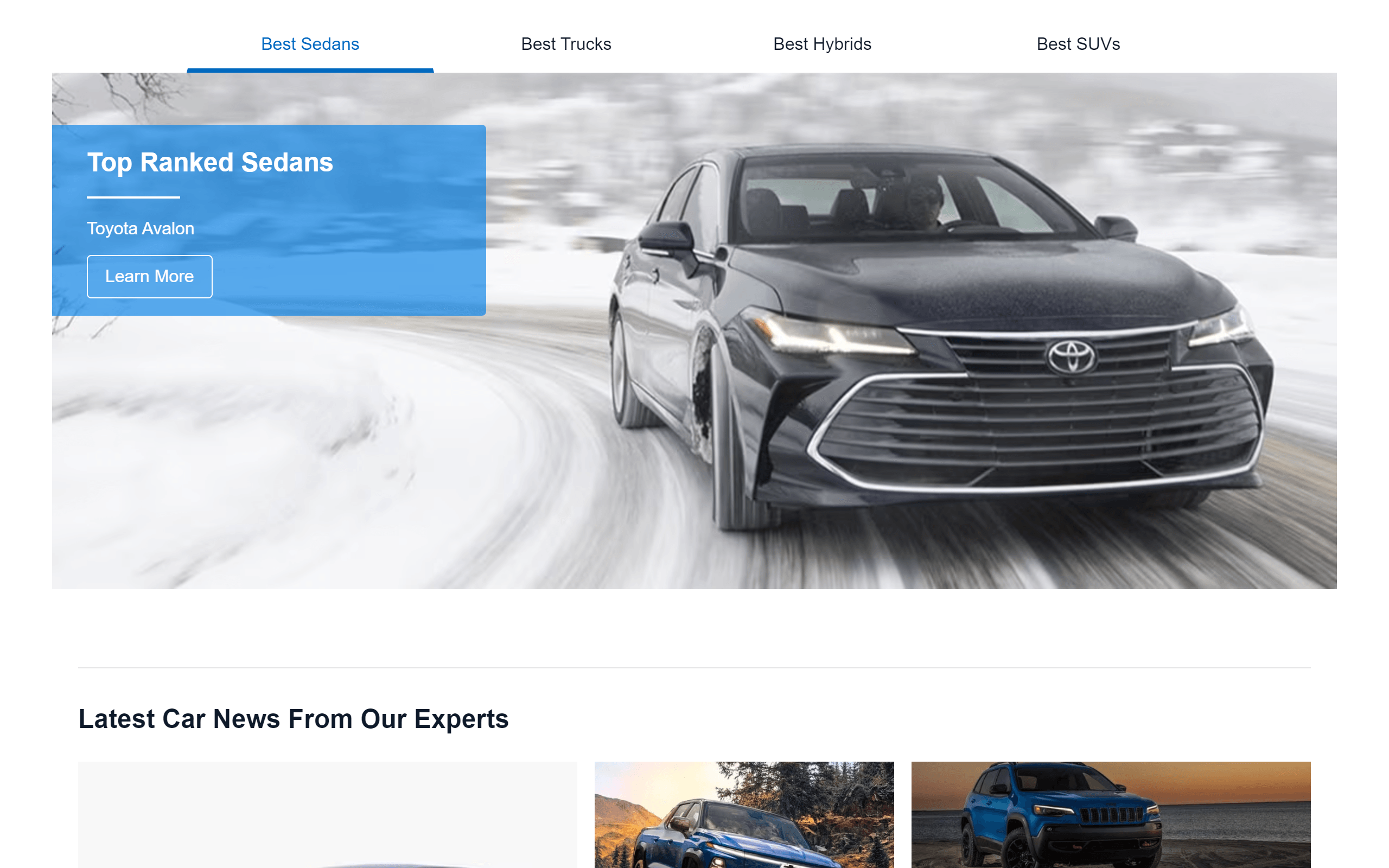 Check out one of the best auto blogs out there if you need the inside scoop on all things automotive. This one-stop shop has been helping car nerds just like us make sweet ride decisions for over 40 years.
Whether you're looking to buy new or used, Edmunds has all the deets. Need honest reviews? Check. Want to appraise your trade? No prob. How about access to the sickest car news and specs?
They got you covered. With killer tools to research your options and save dough, Edmunds makes shopping stress-free. Join the crew and level up your ride hunt at Edmunds- it's totally boss!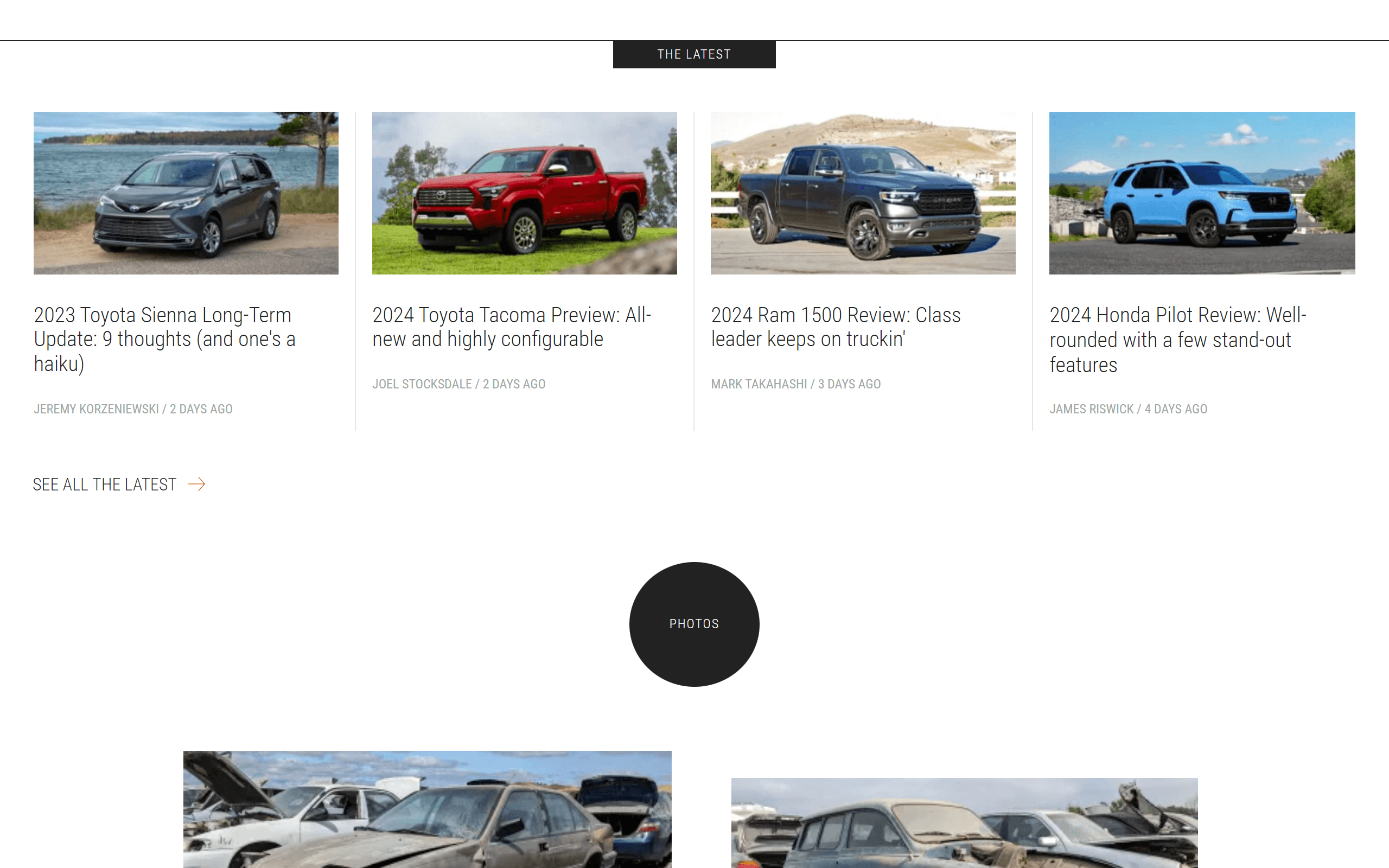 This website delivers one of the best car blog content types for you! This sweet spot has been fueling our rides with hot news, dope reviews and money-saving tips everyday.
If you're looking to buy new wheels, sell your old ride or just wanna laugh at crazy car videos, the bloggers at Autoblog got you covered. It's totally chill reading too - no boring articles, just straight-up fun car content.
So, hop in and join the party at Autoblog - it's where all the cool kids talk trucks, EVs and everything in between!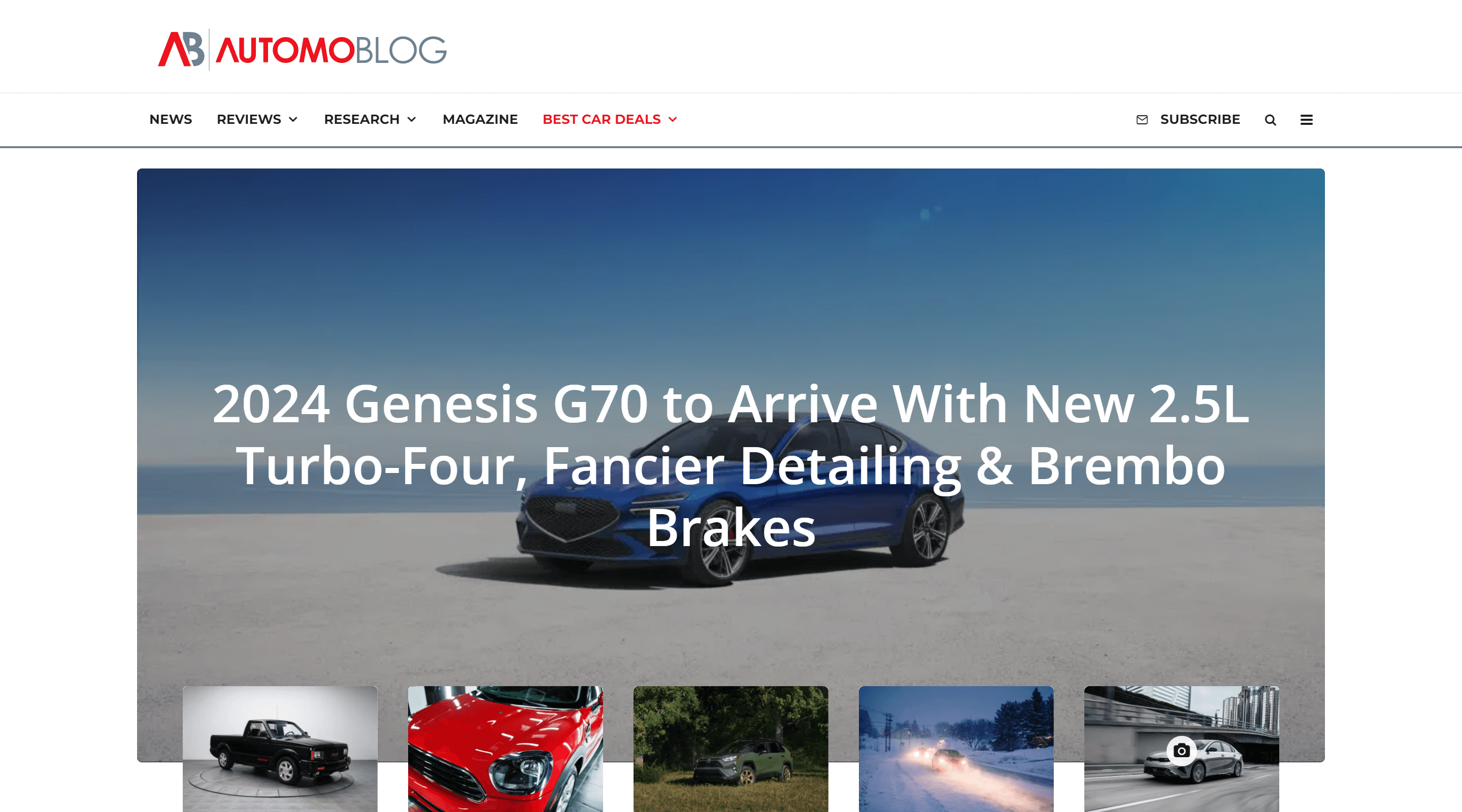 From concept cars that push limits to new tech that melts minds, Autoblog's stable of gearhead writers aren't afraid to rev things up.
Whether you crave the latest leaks or lust after mean machine makeovers, indulge your inner wrench-turner with drool-worthy deep dives. Got cash to burn? Their deals detour will save you skrilla without slowing your rides.
So don't just sit in the pit - hop in the fast lane at this top car blog! Their garage party is where true enthusiasts congregate to talk torque, trade tales and live life in the fast lane. Start your engines and hit the road to Automoblog.net.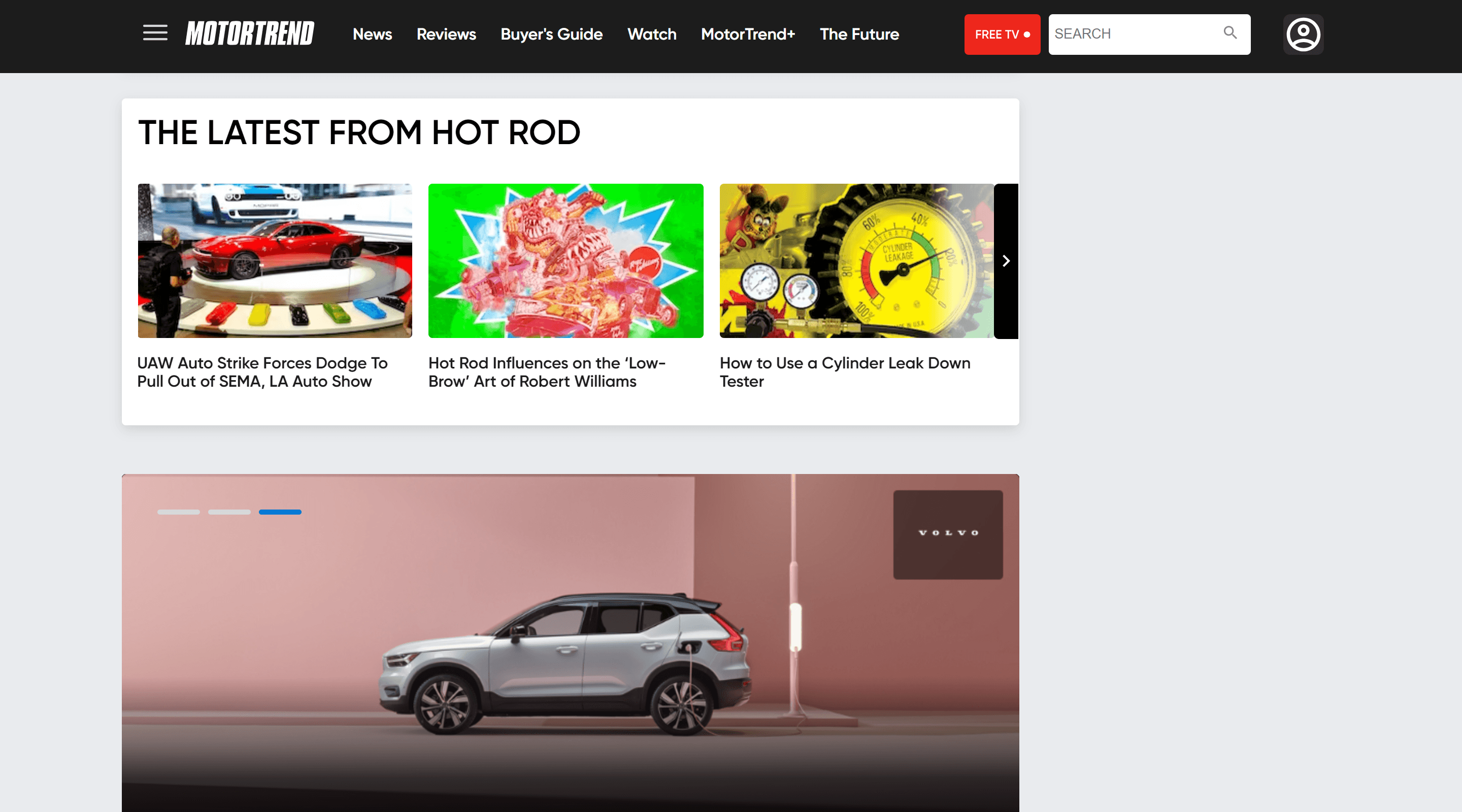 Ever wondered what's under the hood of the latest rides, or daydreamed about the next big thing in car tech? MotorTrend's got you! This is one of the coolest automotive blogs handpicked for you.
From sizzling hot debuts to those classic cars that make your heart skip a beat, they cover it all. And with reviews that pack a punch and insights that rev your brain's engine, boredom's not allowed.
Casual car lover or bonafide car geek, there's something for everyone.
6. 🏅 Our Favorite - Top Speed
This is one of the most perfect car blogs if you love anything with a motor. You'll find the latest news on cool new cars, bikes and trucks. Plus plenty of honest reviews to help with your shopping.
Whether you're looking to buy a new ride or pimp your existing wheels, these guys will help you with everything. And it's easy to understand - no fancy language, just straight talk about fast stuff. They also got fun features like custom-build ideas.
You'll find a welcoming community of gearheads chatting engines, tech and everything in between. It's the perfect place online to fuel your passion for going fast.
Why is Top Speed Our Favorite Car Blog?
So, this one's on out list of top automobile blogs for several reasons. The articles go really in-depth into the vehicles. They provide specs, details, expert analysis and comparisons that help readers learn about performance, features and more. It's not just basic news, they offer valuable information. The website is written by knowledgeable authors who are really passionate about cars. Many have experience in automotive journalism so they know how to evaluate and review vehicles technically. This gives their opinions credibility.
These boys have been fuelin' our BMW passion for years with the latest whip news, honest ride reviews and cash-savin' tips.
You're hunting for your next set of wheels or just trying laugh at spy shots, the blog squad's got all the content you need. It's all pure driving pleasure too - no boring article will put you to sleep. Just straight fire content on the hottest new Beemers and the coolest legacy models.
Check the out and join the BMW community to kick it with fellow fans talking engines, tech, and everything in between. Remember - BMWBlog is the spot to be online if you live, breathe, and sleep cylinders!
They've been helping people with old vehicles since the 1950s. Whether you want to buy, sell or just look at beautiful antique cars, this is one of the auto blogs that has it all.
It's like a big book filled with photos and info on cars from long ago. They also have a parts marketplace if you need to find something hard to find. The people at Hemmings really know old cars. They write about them in a easy way for anyone to understand.
Other sites just have plain listings. But Hemmings is where car fans hang out. You can talk to others, see cool old pictures and find projects to fix up. Hemmings is the best place for everything vintage and motorized.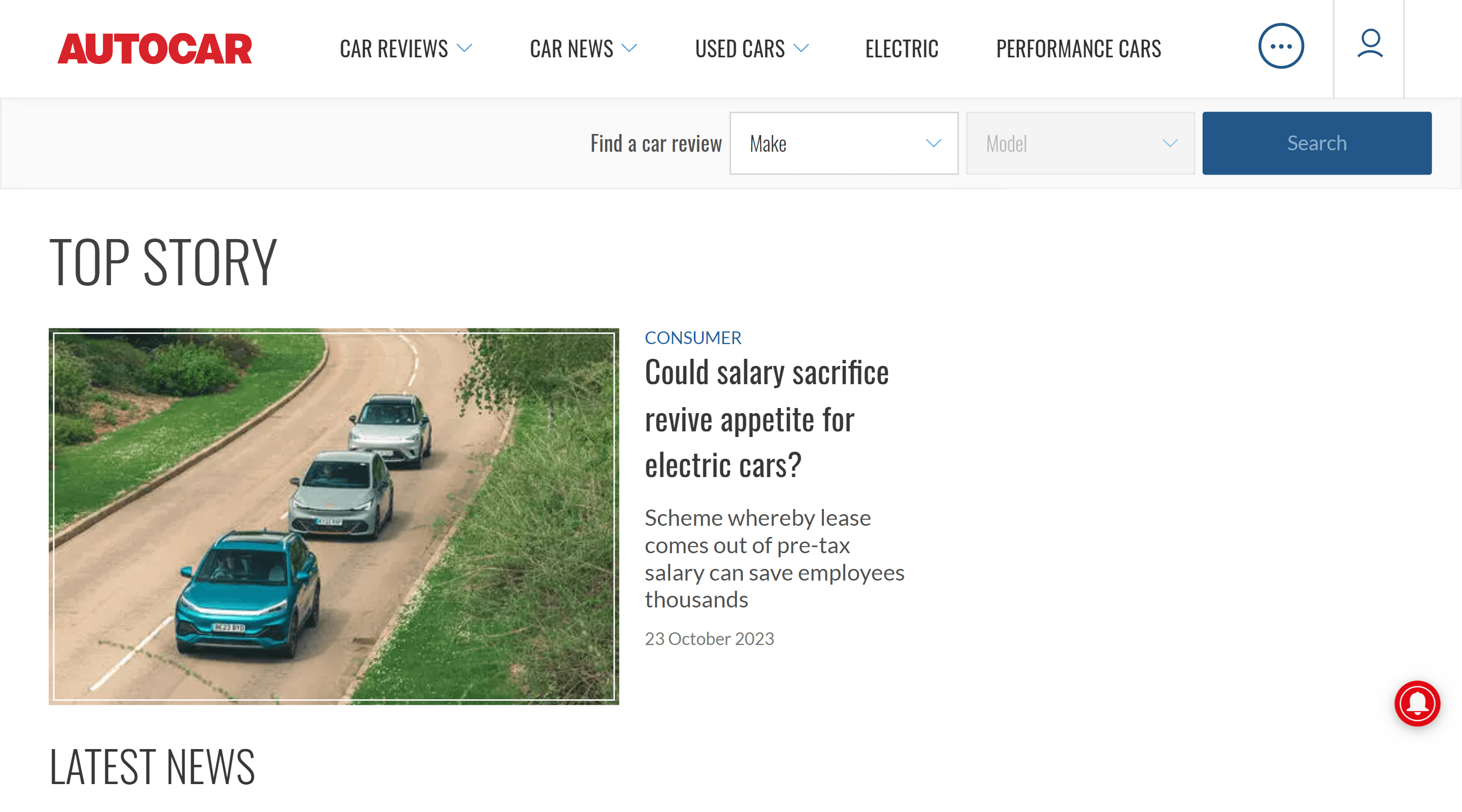 If cars were a big party, Autocar would be the life of it! This is one of the best car blogs – from the newest models that have everyone drooling to the classic beauties that never go out of style.
They dish out the latest news, give honest reviews (they'll tell you if that flashy car is worth the bucks or just a dud), and they even dive deep into the techy stuff for those who love to geek out.
Want to know the best car for a road trip? Or which electric car has the coolest features? Autocar has the answers. Whether you're a casual car admirer or someone who dreams in horsepower, Autocar is your ultimate pit stop.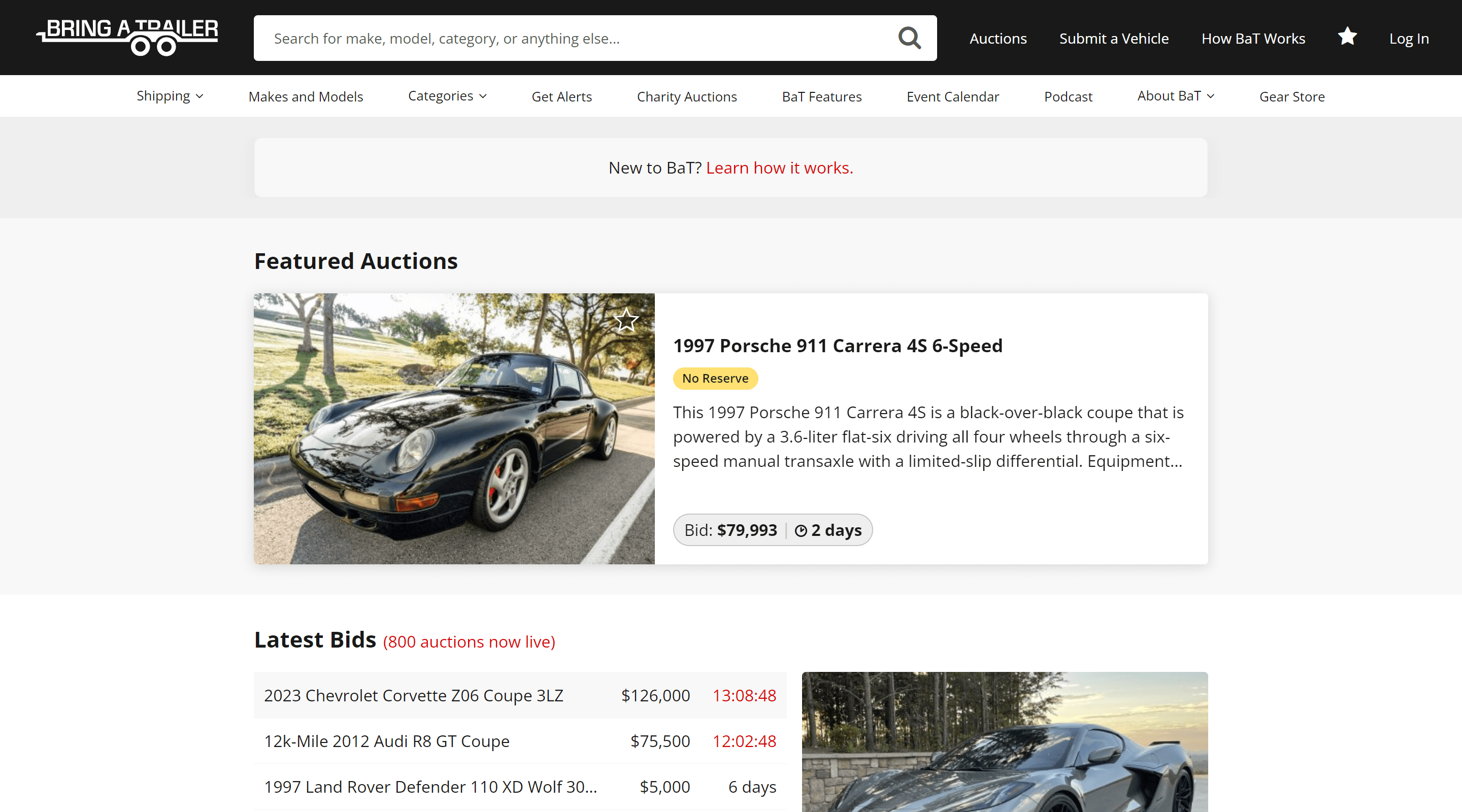 You can find auctions for many different types of old vehicles like muscle cars, trucks, and project cars needing repairs. This is one of the blogs about cars where sellers can post photos and videos of their cars so buyers can see them up close.
Bring A Trailer takes care of all the paperwork for selling a car. They also write stories about each car's history. The site organizes cars by make, so it's easy to find what you're looking for.
Whether you want to resell a car or add one to your collection, this website makes the process simple. People in the comments section like to discuss cars too. So browse Bring A Trailer to join in on auctions and conversations.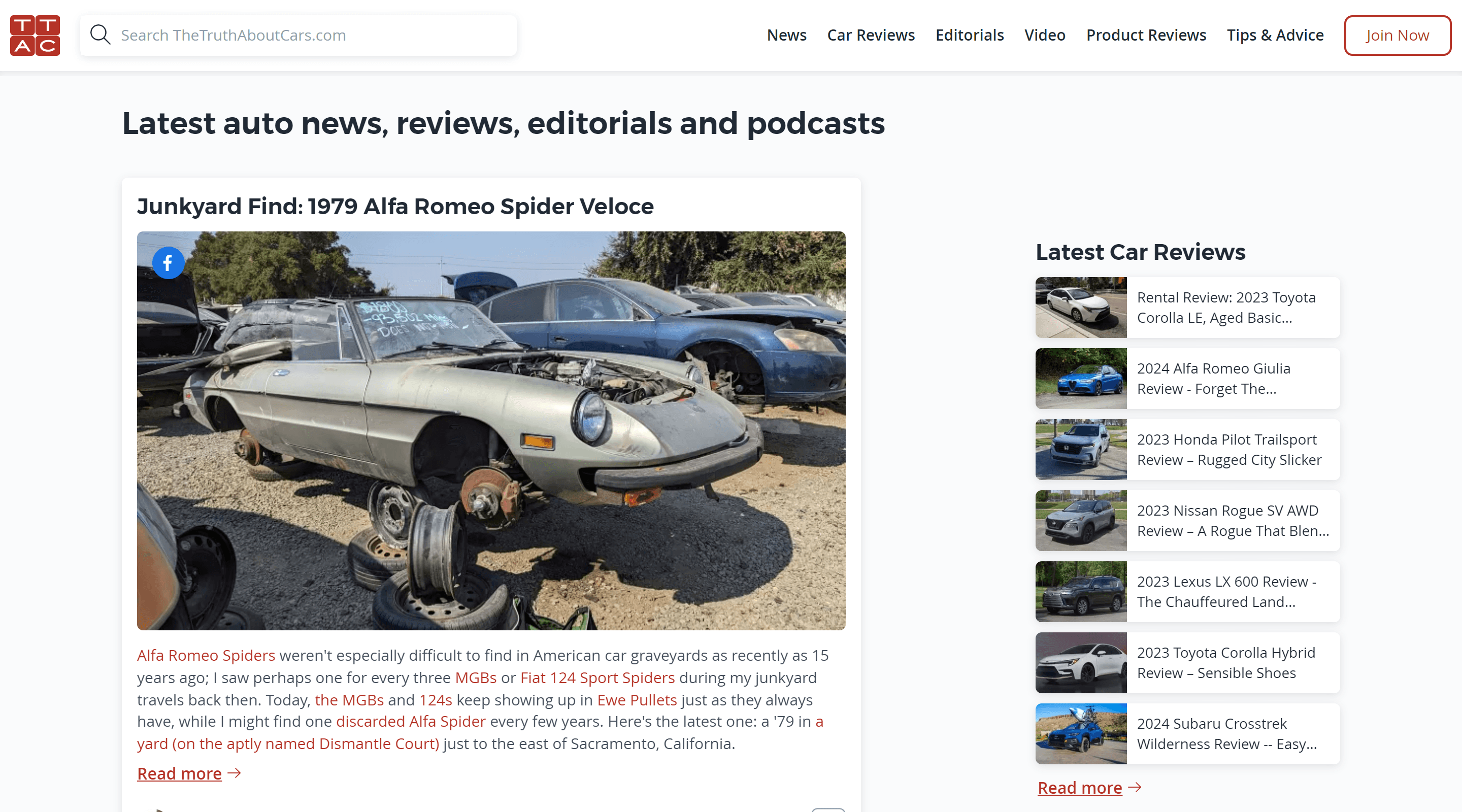 Check out The Truth About Cars if you want the real deal on rides. These guys have been keeping it real in the auto world for over a decade. Real experts among top automobile blogs.
Whether it's the latest reviews straight from behind the wheel or informing you on what's really going down in the industry, TTAAC will give it to you straight. No hype, just the facts. They cover everything too, from little econoboxes to fancy sports cars. They even have video tutorials.
So if you want auto news without the BS, cruise on over to The Truth About Cars. They'll tell you what you need to know about cars, not just what some marketing team wants you to hear.
They have been writing about all things automotive for over 10 years, and it makes them one of the best car blogs out there. You can find reviews of new vehicles, stories about car culture, and reporting on industry news.
Jalopnik covers everything from expensive sports cars to cheap used cars you can fix up. They also post funny videos and pictures. The comments section is full of other car fans who enjoy talking about vehicles.
It's a community for anyone interested in cars and everything around them. So check out Jalopnik if you want to join other gearheads in geeking out over four wheels.
So, ever wondered where to get the lowdown on the freshest car news? That's where Carscoops, one of the best automotive blogs, shines! Picture them as the the ultimate insiders among auto blogs.
Imagine having a friend who sneaks into all the cool car events, peeks behind closed doors, and then spills all the details to you over coffee. That's what browsing Carscoops feels like.
They're always buzzing with the latest on upcoming cars, changes in designs, or cool tech stuff that cars might have soon. But they don't stop there. They also love sharing stories about the people in the car world and the journeys cars take.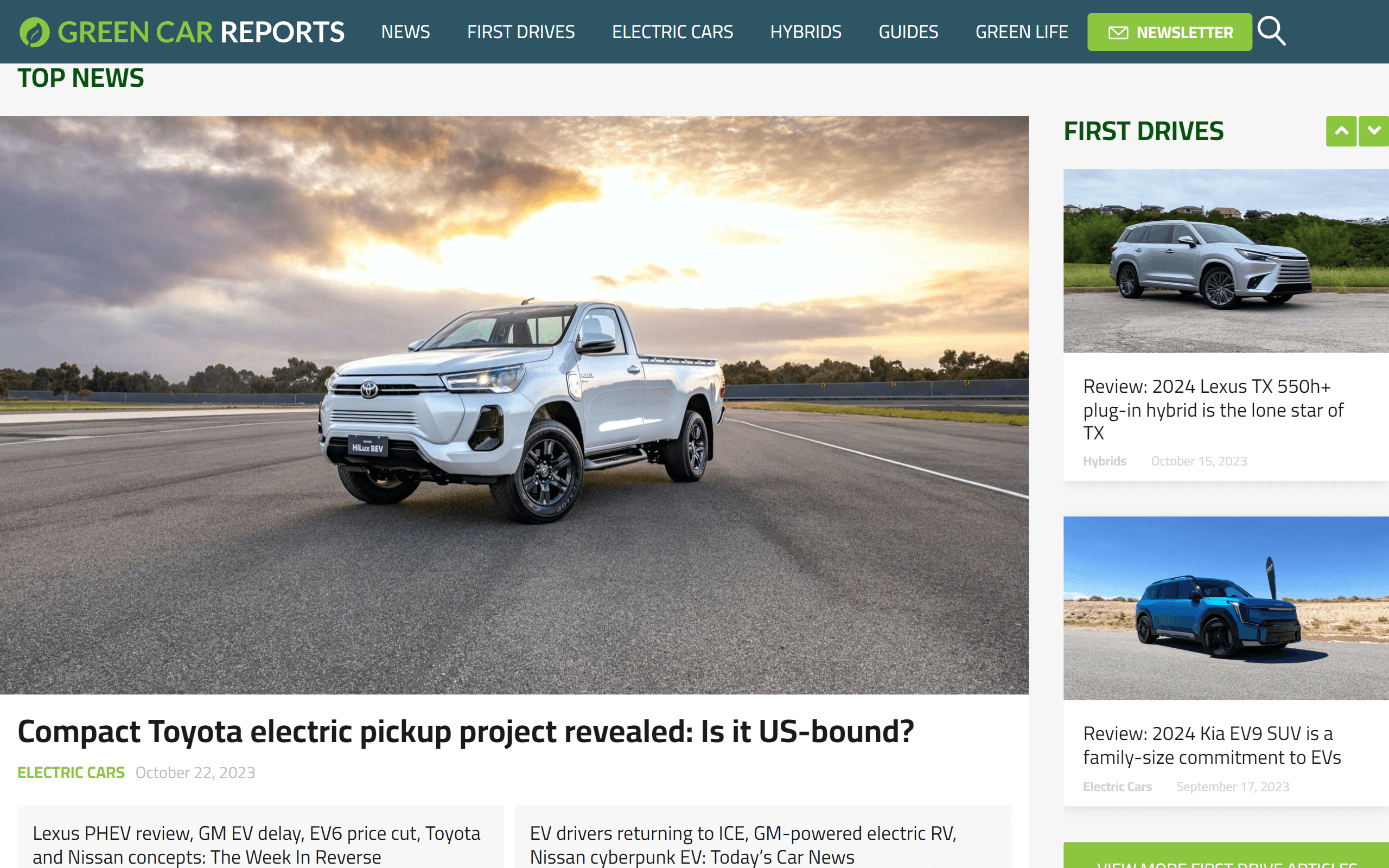 Green Car Reports is one of the electric car blogs you need to check out if you wanna learn about electric, hybrid and fuel-efficient rides. They cover all the latest news and reviews on EVs, PHEVs and gas sips.
Whether it's new models hitting the streets or tech advancements under the hood, GCR will get you up to speed. They make complicated car stuff easy to understand too. Not sure what the diff is between a hybrid and full electric? No prob, they break it down simple.
GCR also helps you pick your perfect green whip with buyer's guides. So if you want the inside scoop on clean machines or guidances to find your new daily, this is one of the best car blogs for you. Hands down one of the best electric car blogs you need to follow.
This is one of the most unique car blogs out there. They have tutorials and courses on how to design cars using different software like 3D modeling programs and graphic design tools. These tutorials are for beginners to advanced levels.
They share news and updates about new cars, concepts cars, auto shows, and what car designers are working on.
You can also get free car designs, 3D models and other resources for your projects here. Truly a treasure.
So this is the best place for everything automated! They post latest news articles on new cars, concept cars, auto shows, car reviews, racing events and more in the luxury and performance world.
You can find first-hand drive reviews of new sports cars, supercars, SUVs where they test out things like performance, handling and features.
This is one of the rare auto blogs that share spy photos of cars still in development to give sneak peeks. So it's one of the most perfect automotive blogs to fuel your passion for cars.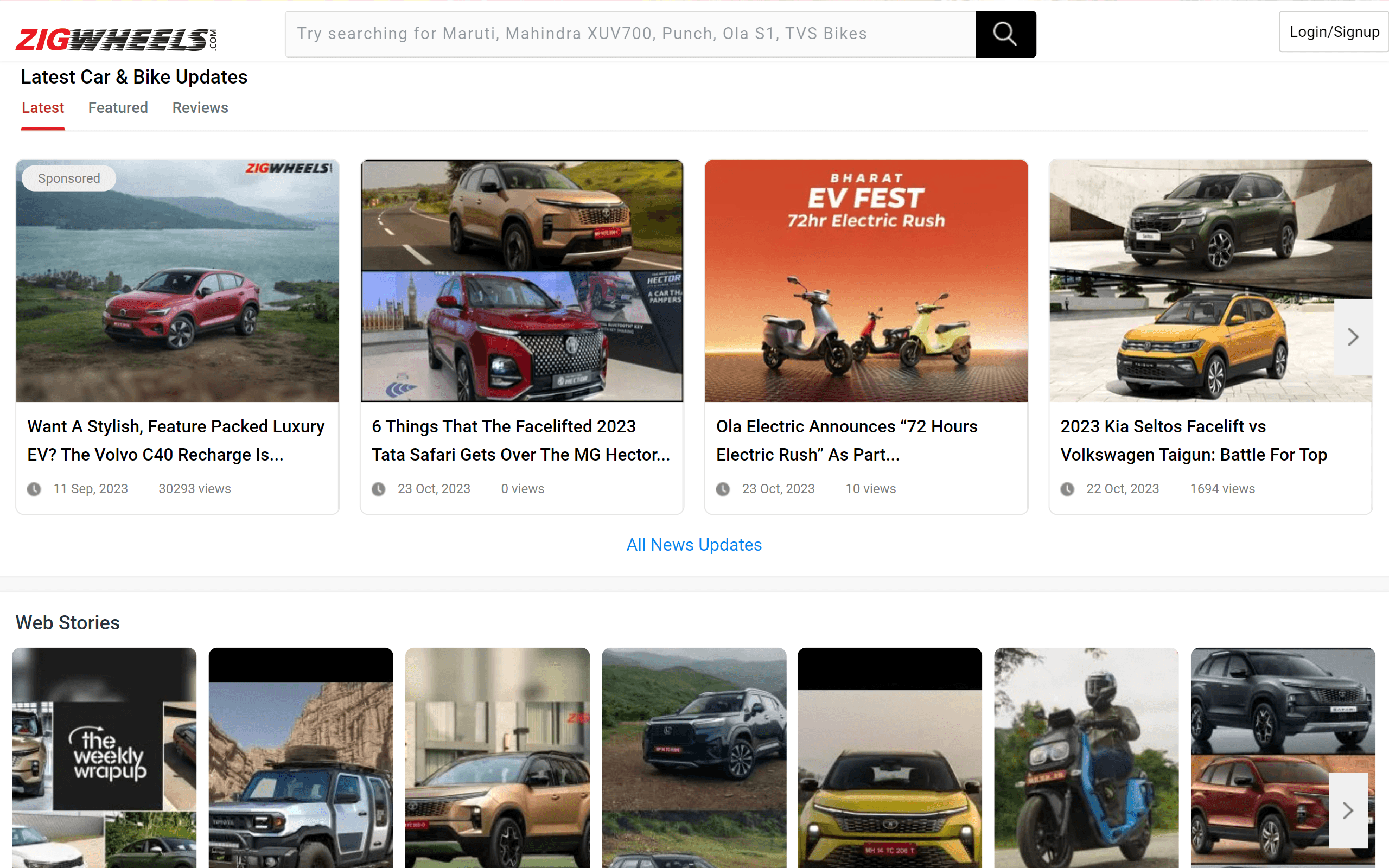 Zigwheels is like the go-to site for anything and everything related to cars and bikes in India. Whether you're looking for your next ride or just wanna know what's new in the auto world, it's got you covered.
You'll find all the latest updates on vehicles launched recently. They give the lowdown on features, performance with test drives and even tell you how much it costs. Handy if you're researching what to buy next!
No matter your budget, they make comparisons so easy. Just tell them how much you're willing to spend and they'll show gems to choose from. Makes decision making so much simpler.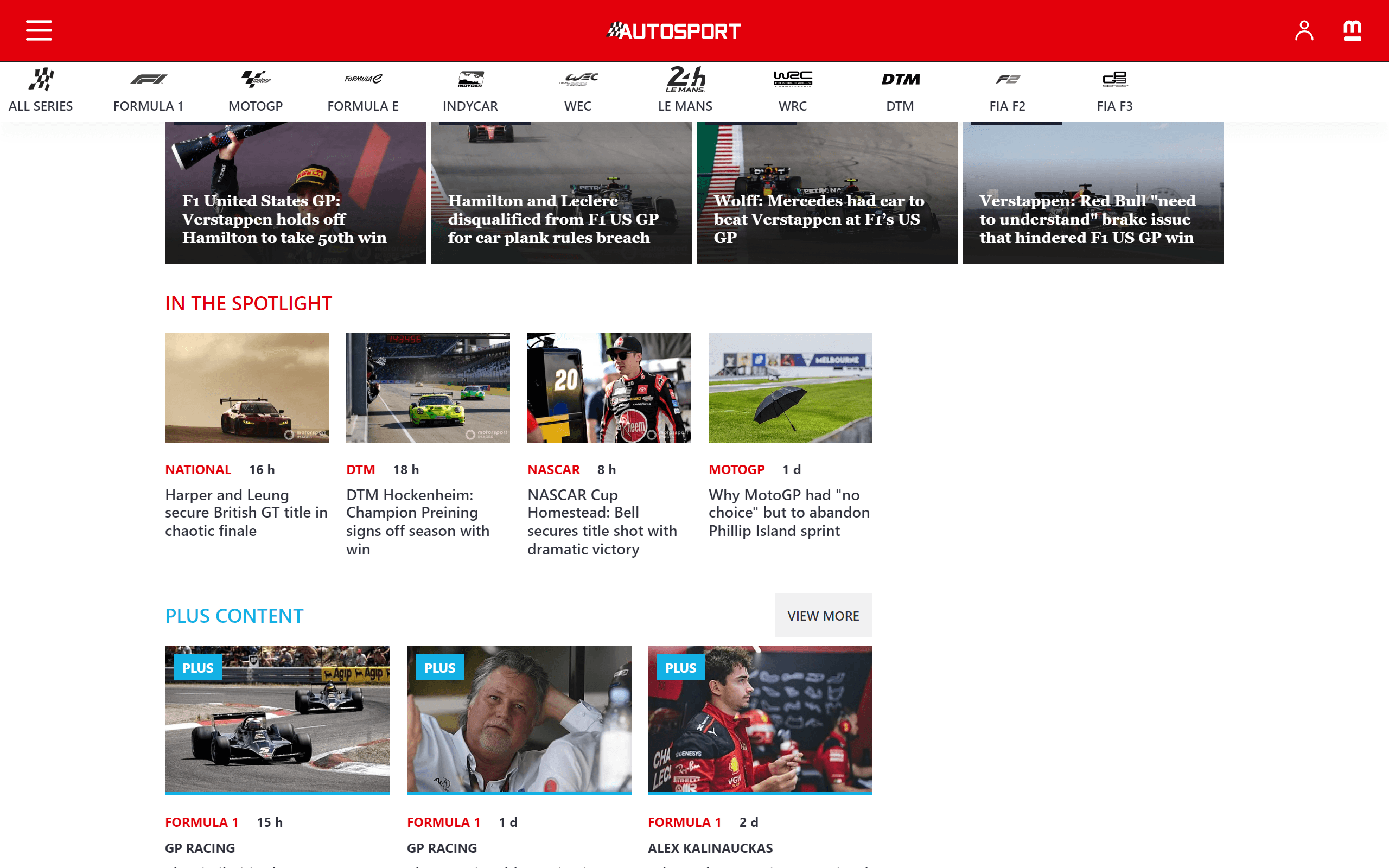 Whether you're into Formula 1, MotoGP, NASCAR or any other big racing series, Autosport has you covered with the latest news and updates. You'll find articles on race weekends, driver/team moves, results and standings so you always know what's going on. Truly one of the best car sports blogs.
They've also got tons of expert analysis and opinion pieces if you want the insider scoop from journalists who really know their stuff. Among best car blogs, these guys shine with best autosport topics.
As well as F1 and bikes, they cover stuff like sports cars, rallying, touring cars and more. Basically any form of racing on four wheels or two, Autosport is tracking it.
Automotive World is a top car blog if you want to learn about the future of how people are gonna get around.
It covers all sorts of new transportation stuff that's in the works, from self-driving cars and electric vehicles to shared rides and trucks. All the big automakers are experimenting with different ideas, so this site helps break down what they're developing.
You'll find the latest news on cool new tech, what regulations are changing, and how traditional car companies might change their business models. It's geeky but in an interesting way if you like that stuff.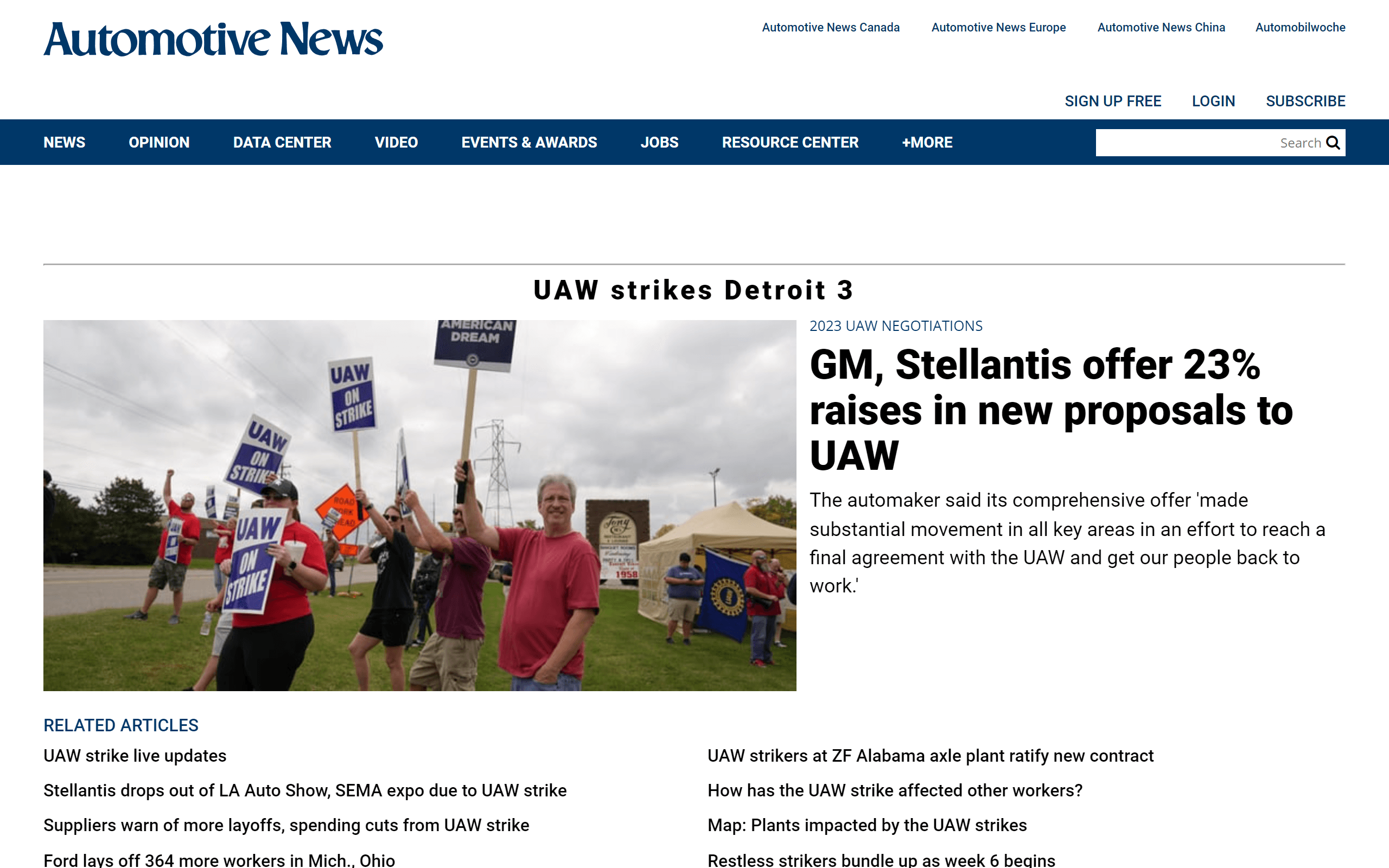 It covers everything going on in the auto industry - new models coming out, company partnerships, legislation changes, financial stuff. Basically if it's related to selling cars, this site will have the skinny.
They've got reporters following all the big automakers like Toyota, Ford, GM, etc. and reporting back with the latest on new strategies, production plans, leadership changes.
It's also good for smaller industry news like cool new technology being worked on, suppliers winning big contracts, electric vehicle stuff. Really hits all areas of making and selling cars.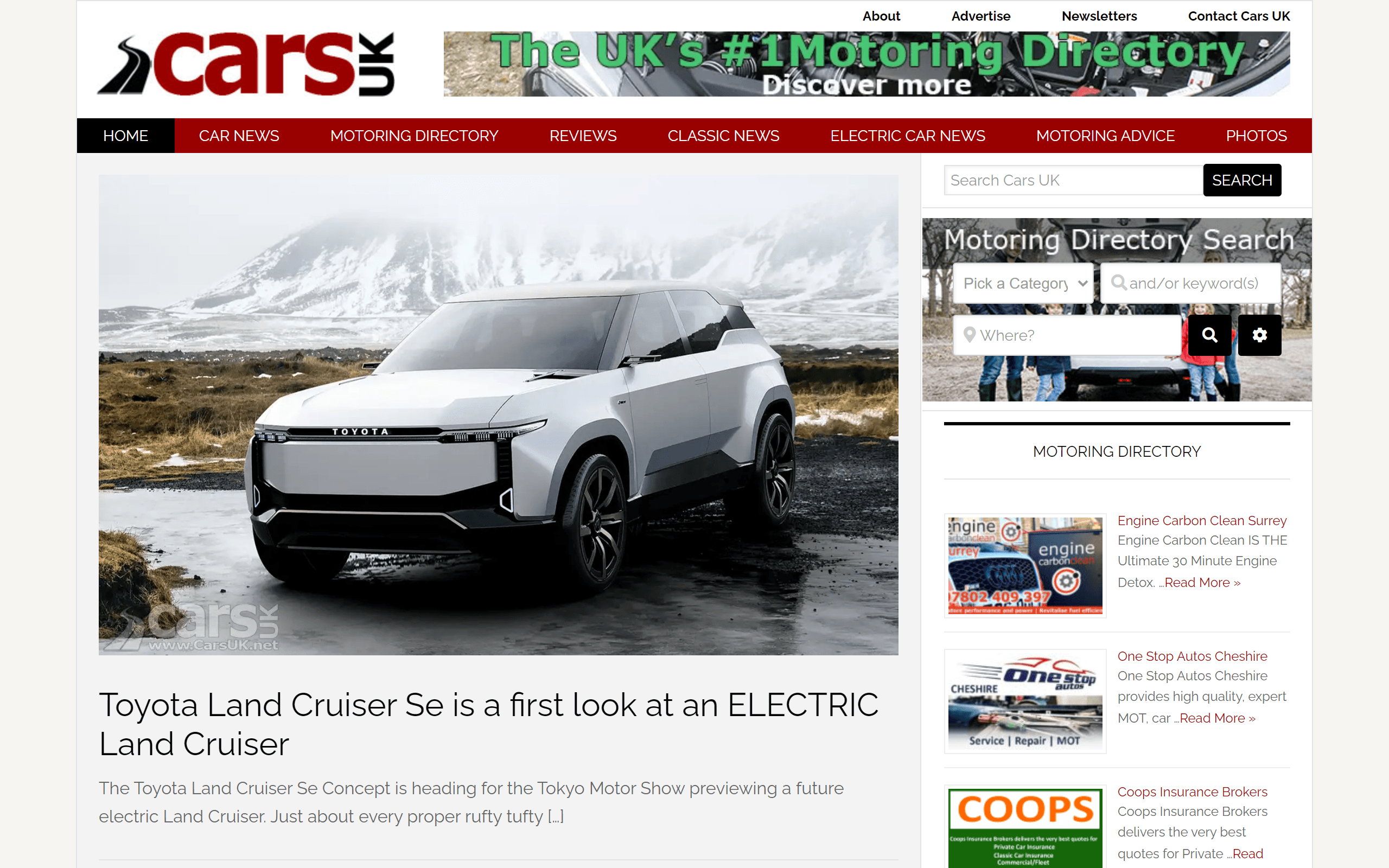 It covers all the latest automotive news from cool new models to industry announcements. Whether it's electric vehicles, concept cars or company partnerships, they've got the latest buzz. So this is one the coolest auto blogs.
They report on everything from big hits like Tesla to smaller brands too. It's a great place to geek out on the new tech, designs and features carmakers are working on.
As well as new stuff there's segments on classic vehicles too. Neat to check out heritage rides and what folks in the scene are up to.
They cover everything happening in the car world from the latest models and industry news to reviews of new rides. You'll find stuff on performance vehicles, EVs, classics - pretty much anything with an engine.
As well as reporting on big auto show debuts and company partnerships, they dive into cool specific tech like how certain systems work. Great for geeks and laymen alike.
They've also got slick videos of cars being pushed to their limits on tracks. Perfect for when you wanna see beasts really open it up.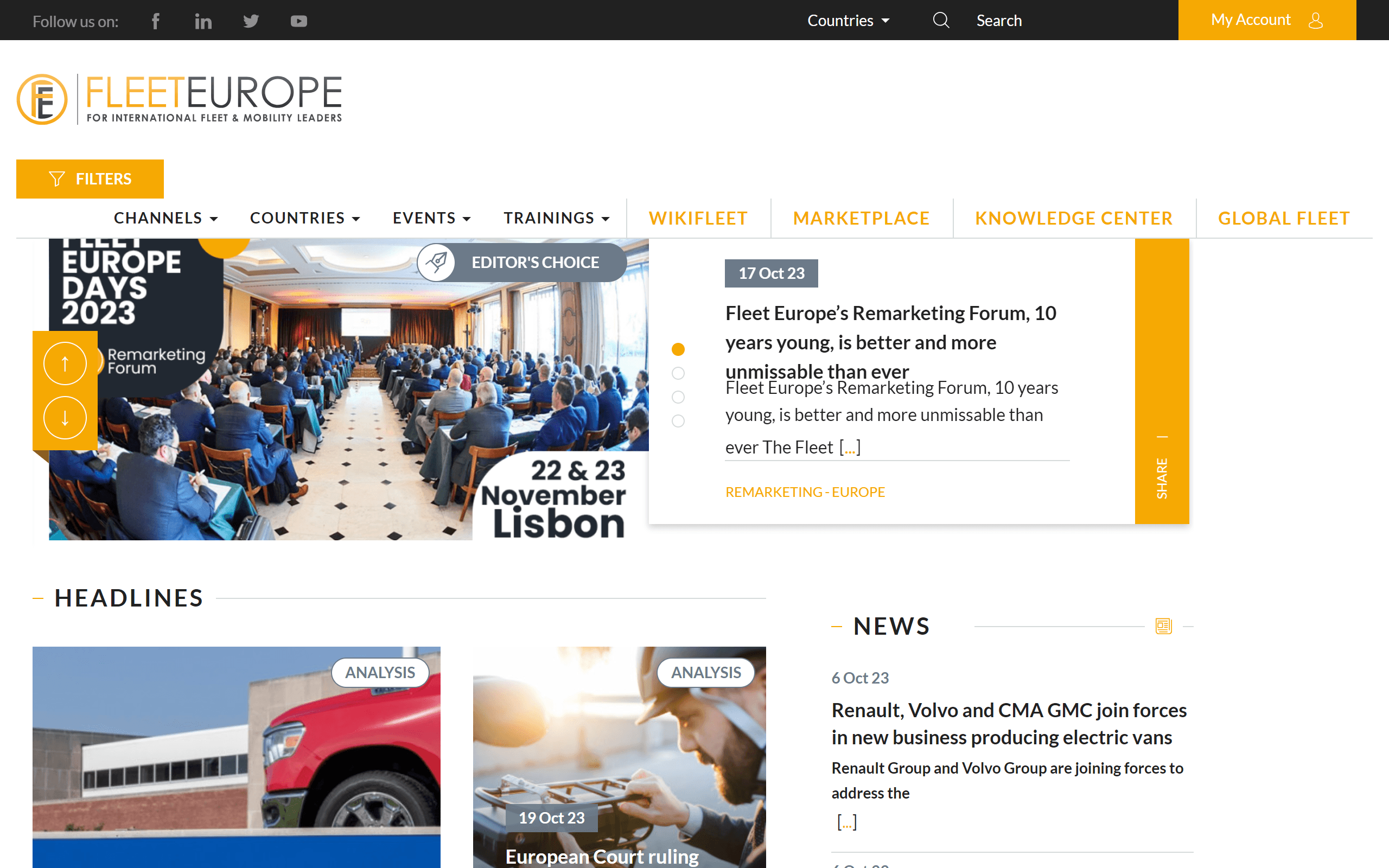 It covers all things related to running vehicle fleets - everything from finding the best vans and trucks to financial models, maintenance tools and green energy options.
Whether you need the latest on electric vehicles, rental programs or telematics tech, they've got you covered on the trends and innovations out there.
It makes following new regulations and strategies easy for any fleet manager tryna stay ahead of the game. There's also slick interviews where you can hear straight from other industry folk about their challenges and solutions.
This is one of the greatest car blogs that has everything from BMWs and Audis to builds, car meets and competitions.
They've always got the freshest content on unique air bagged and widebody builds folks are cooking up worldwide. Perfect for inspiration if you're wrenching on your own ride.
There's hilarious vids of cars doing skids and runs at the drag strip too. Really gets the adrenaline flowing to see beasts being pushed. They also dive deep into tuning component reviews and interviews with big names in the scene.
This website is among the automotive blogs that cover it all - from the latest whips coming out to mods, builds and industry news. Whether it's JDM legends, American muscle or Euro beasts, they got you covered.
As well as new rides, they got classics, customs shows, drag racing and more. Perfect for gearheads who live for ripping it up on the streets or strip.
They also dive deep into reviews on tuner parts, performance chips and all kinds of mods to optimize your ride. Great resource if you're wrenching on your own vehicle.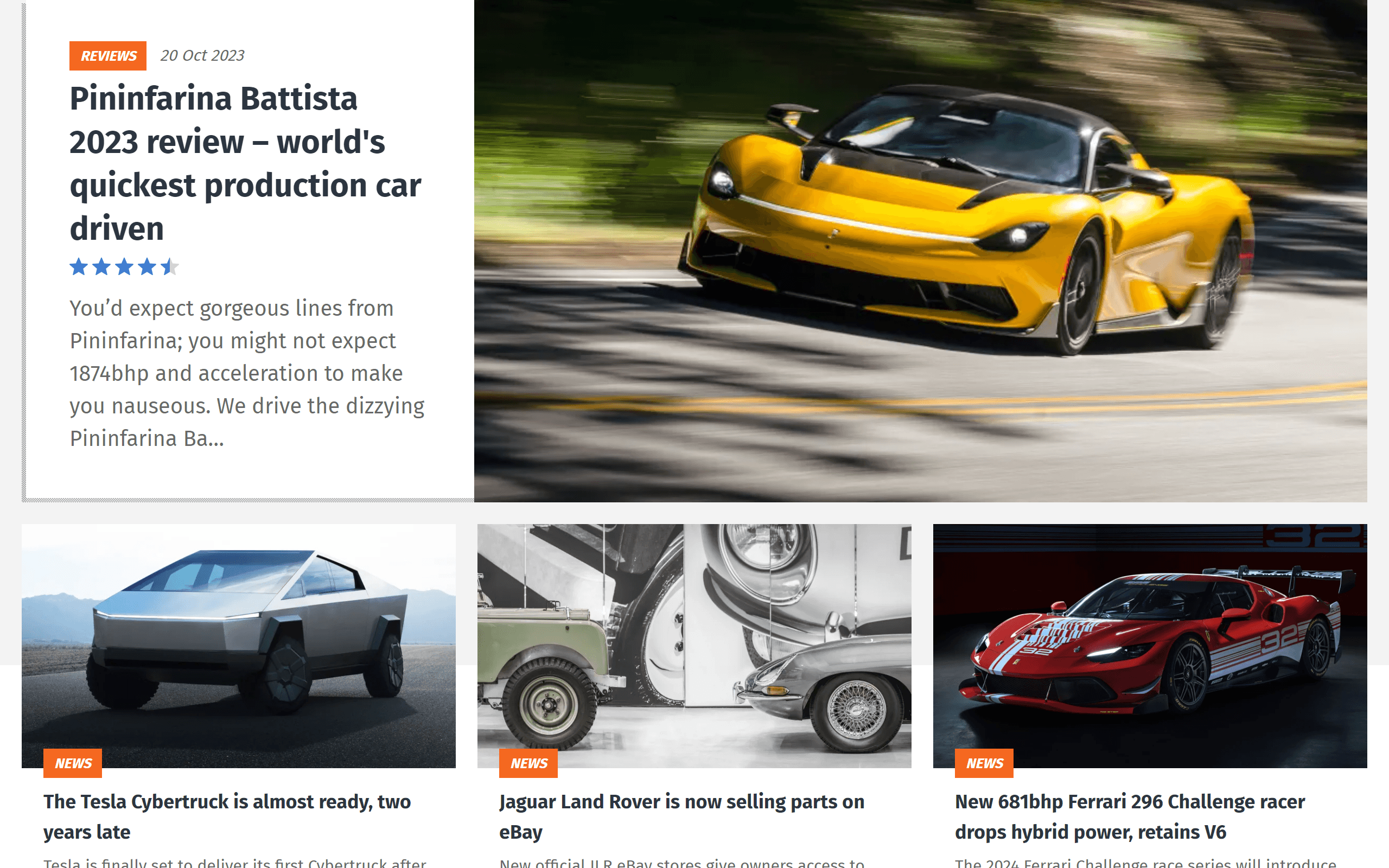 They cover all the fastest whips out there - from supercars to race cars to tuned imports. Whether you're into exotics, JDM legends or Euro beasts, they got you covered.
As well as reviews on the latest drops, they got killer features diving deep into builds, track days and car culture worldwide. Perfect for gearheads who live for ripping it up.
They also bust out hammer videos putting cars through their paces on road and track. Really gets the adrenaline pumping to see what beasts can do.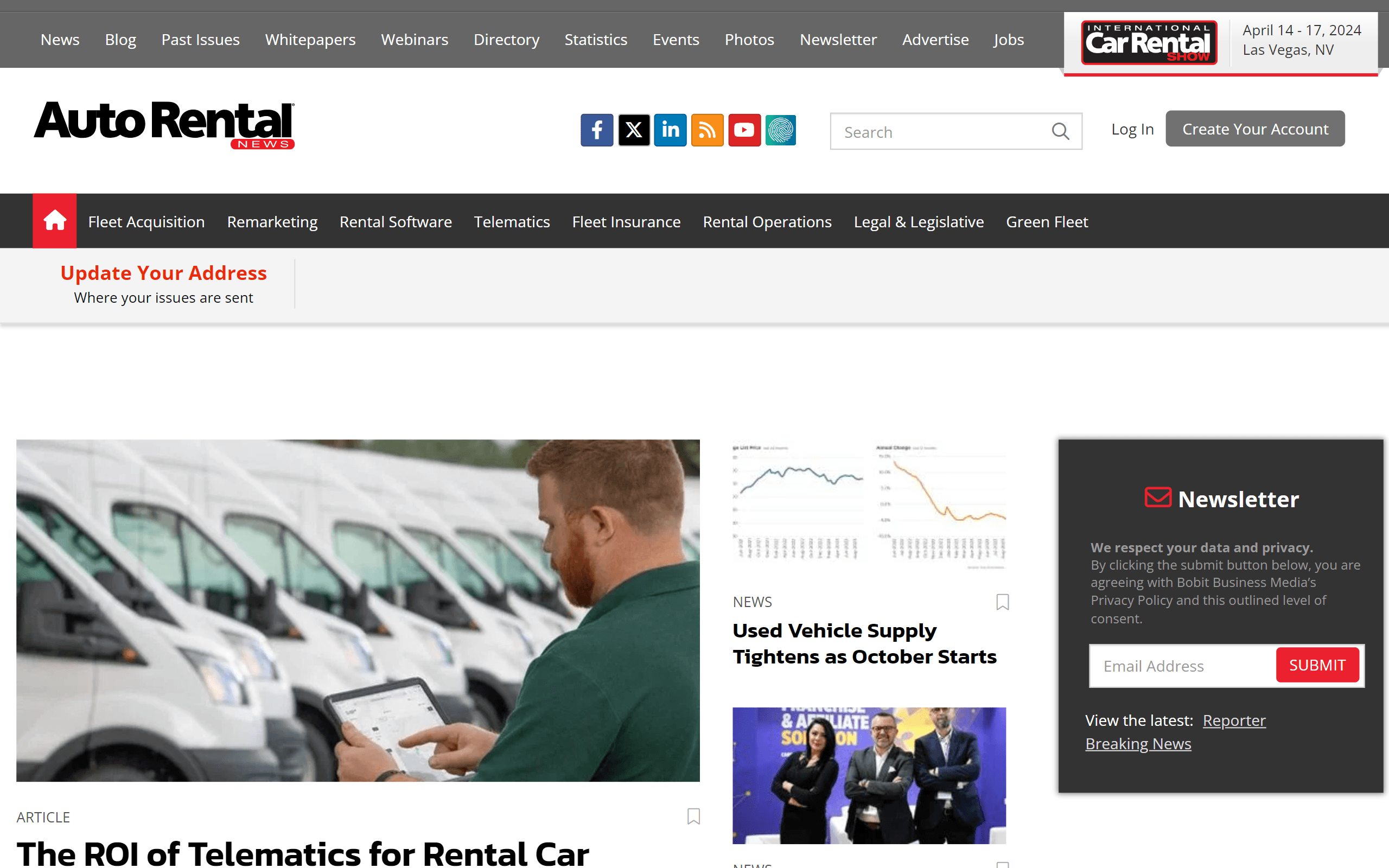 If you're into the car rental business or just like keeping up with industry news, you should check out this site called AutoRentalNews.com.
It covers everything happening in the world of vehicle fleets, leasing, rentals and transportation. You can read the latest articles about trends, new technologies, regulations and more.
There's also tons of info on running a successful rental operation - stuff like acquiring vehicles, selling used cars, using software and telematics tools. They've even got guides on issues like insurance, going green and managing finances.
This is one of the best options among electric car blogs handpicked for you. They got the latest news and reviews on every EV hitting the market. From Teslas to Porsches to affordable whips - if it plugs in, they cover it.
They also do killer video range tests to see how far different cars can really go between charges. Great info if you want real-world efficiency numbers.
As well as new cars, they track industry stuff like sales numbers, manufacturing updates and policy changes. Perfect for staying in the loop on where the EV scene is at.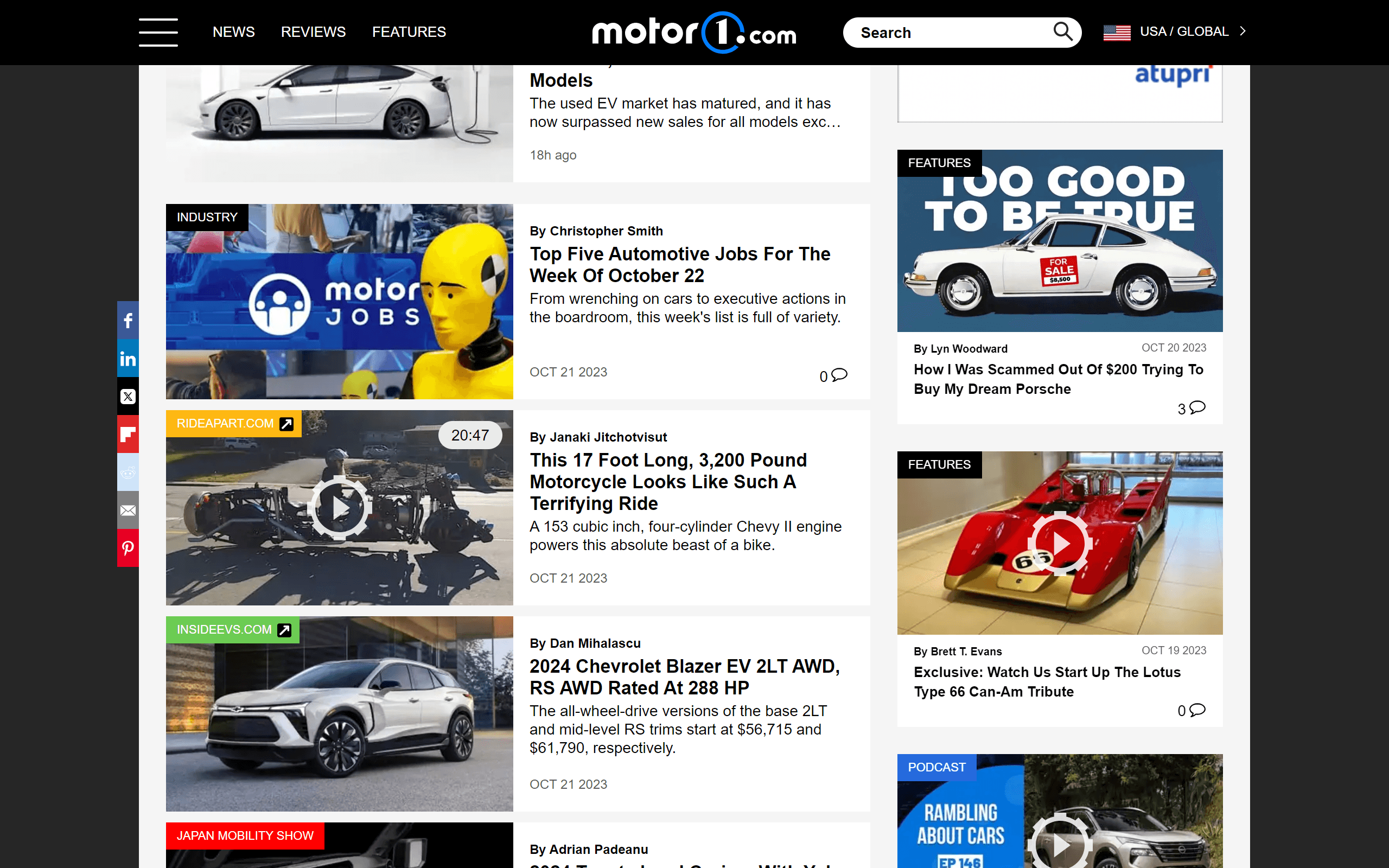 They got the latest news and reviews on any whip you can think of - from crazy exotics to affordable rides. Whether it's new models, spy shots, industry stuff or custom builds - they cover it all.
They do dope deep dives too, like track tests, comparison reviews and features exploring car culture. Perfect if you want to geek out.
It's easy to understand even if you're not a total gearhead. Tons of hype videos and photos too.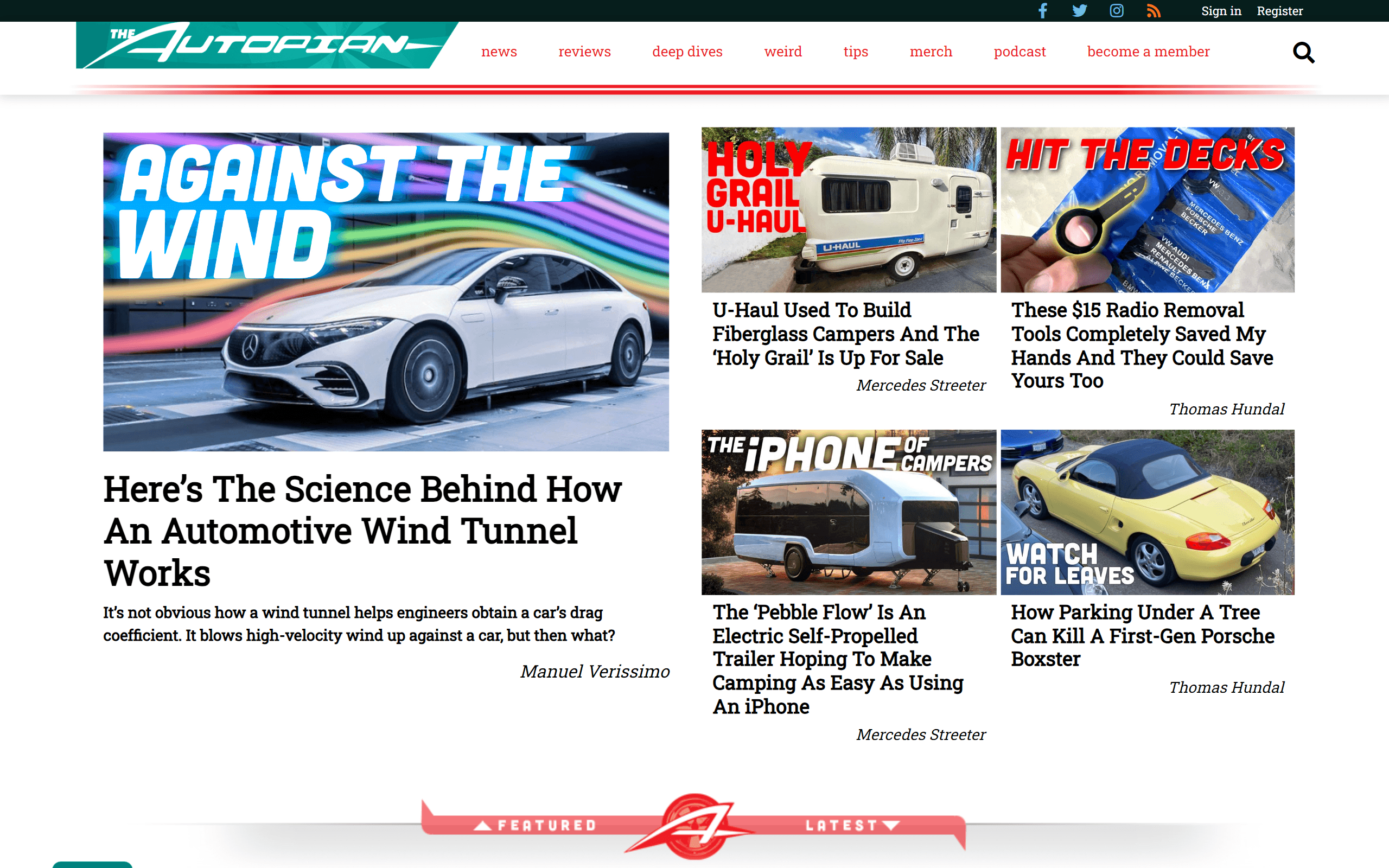 It's like a one-stop shop for any auto content you could want. They got fresh news and reviews on new whips, deep dive features exploring vehicle histories, technology stories, auctions and more.
Even if you're not a total gearhead, it's easy to understand. They keep things light and fun too - perfect background reading if you love discovering cool car stuff.
The writers have personality too. This top car blog feels like you're chatting cars with your buddies. They cover everything from classics to exotics to daily drivers.
It's a dope site that covers all the latest news and reviews on electric cars, trucks, buses - you name it. They stay on top of any new models or tech in the auto industry.
Even if electric vehicles aren't your thing, this is definitely one of the electric car blogs that is easy to follow. They write stories in a casual way so anyone can understand. Perfect background reading if you want updates on green transportation trends.
The articles geek out on the innovations and explore how EVs are changing up cars.
They cover every type of whip under the sun - sports cars, exotics, classics, imports, you name it. You'll find the latest auto news, sweet car features, gearhead gaming stuff and way more.
It's awesome cause they write in a laidback style that even non-car people can follow. Perfect for cruising around online and learning something new.
The reviews are sick too - they really put vehicles through their paces. And the history deep dives will teach you some dope shit.These guys are on the list of top automobile blogs for a reason.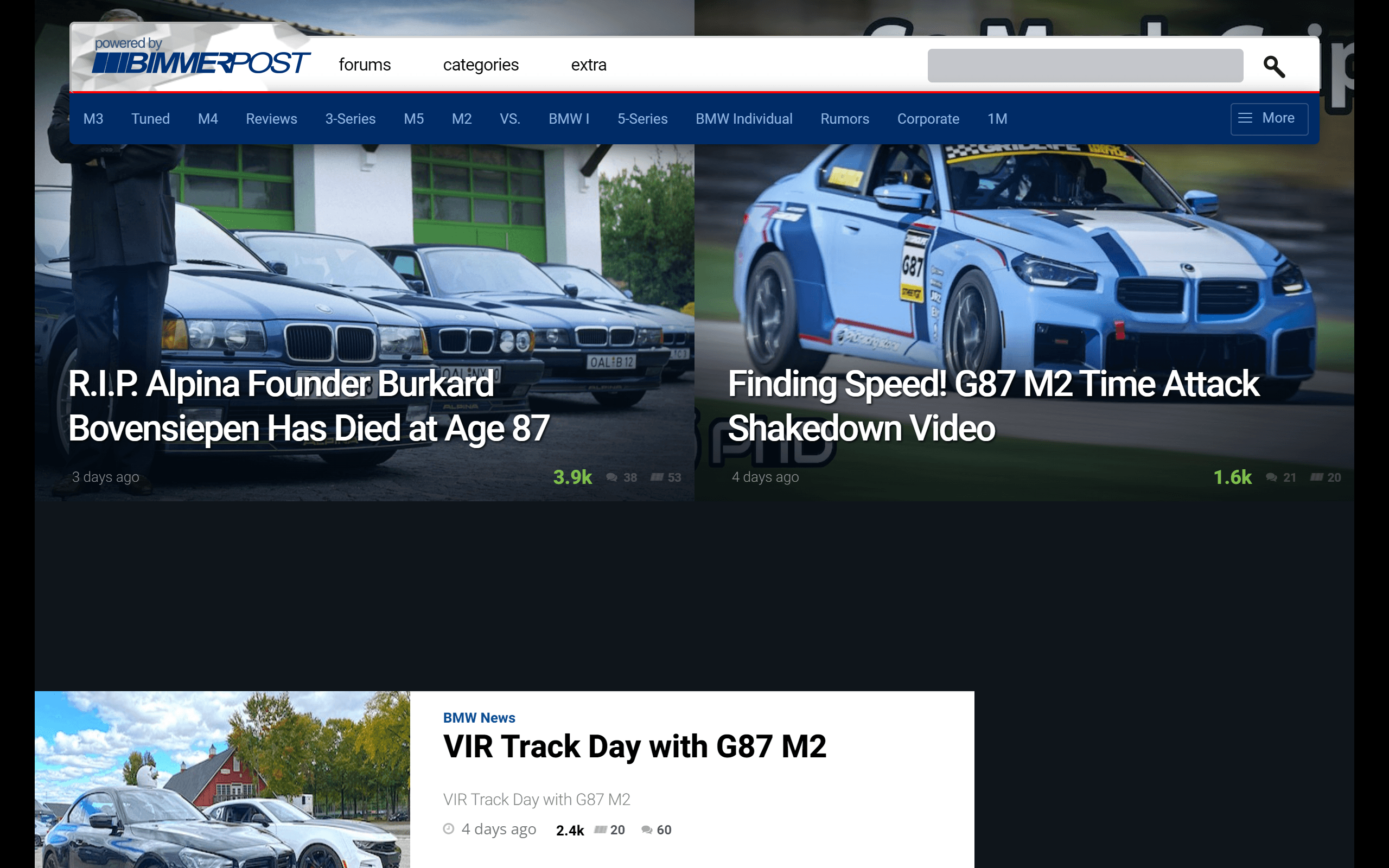 It's packed with forums where folks can geek out and ask questions about their specific models - like the 3 Series, M cars, X5s, you name it. Articles too if you wanna learn more about Beemers.
The news section is legit - they cover anything new in the BMW world from weird concepts to racy M cars. Wanna know what's up with your favorite brand? Bimmerpost has you covered.
It's obviously run by real BMW enthusiasts. You can tell they love these cars.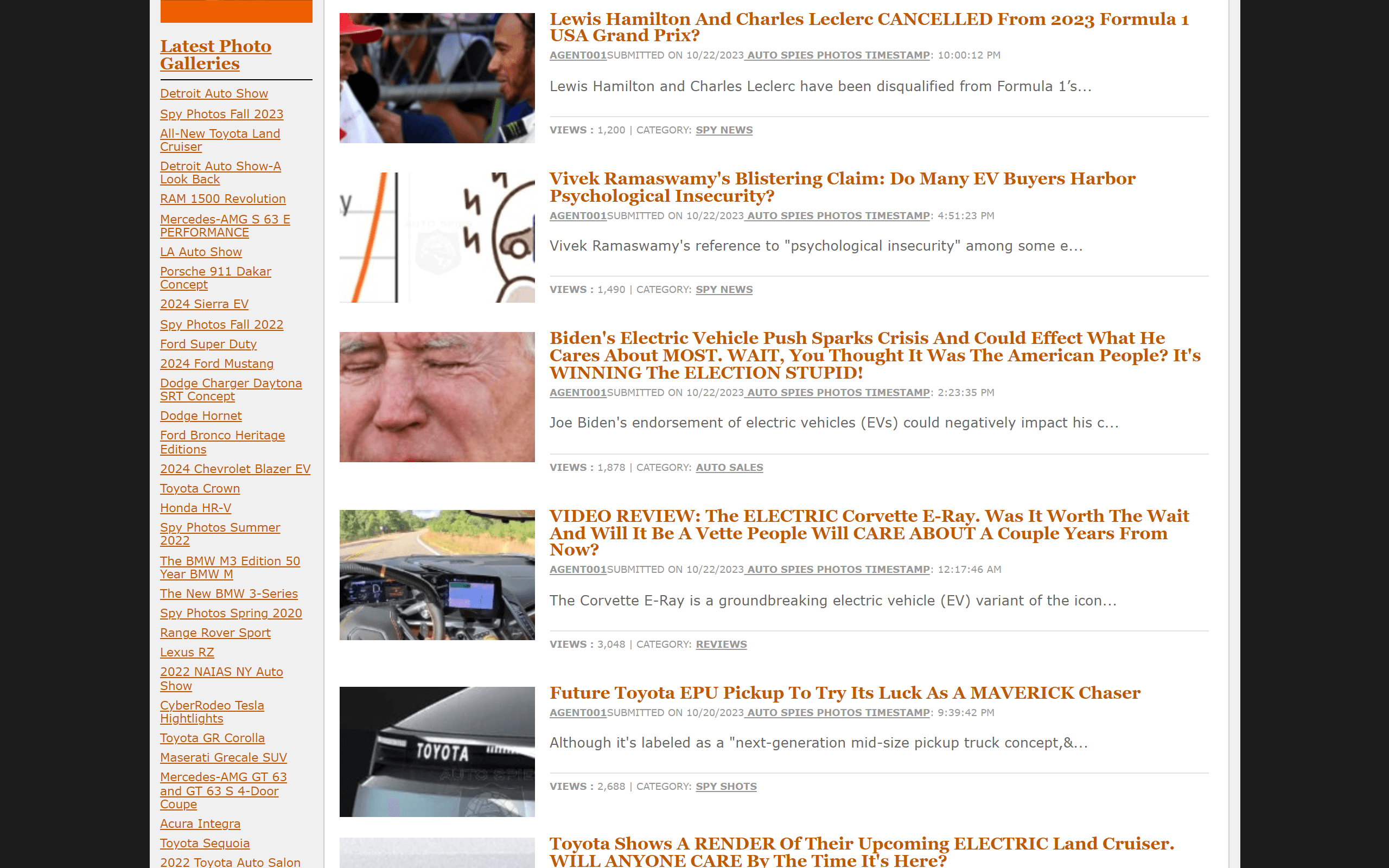 They got all the fresh auto news before anyone else, from major industry announcements to spy shots of vehicles not out yet. Perfect if you wanna be in the know about new whips.
It's also packed with dope galleries of sweet rides. Want to see the fancy cars from the latest auto show? These guys are among the automotive blogs that got you covered.
Reviews and videos too so you can check out how rides actually drive. And they'll leak celeb rides before the paps do.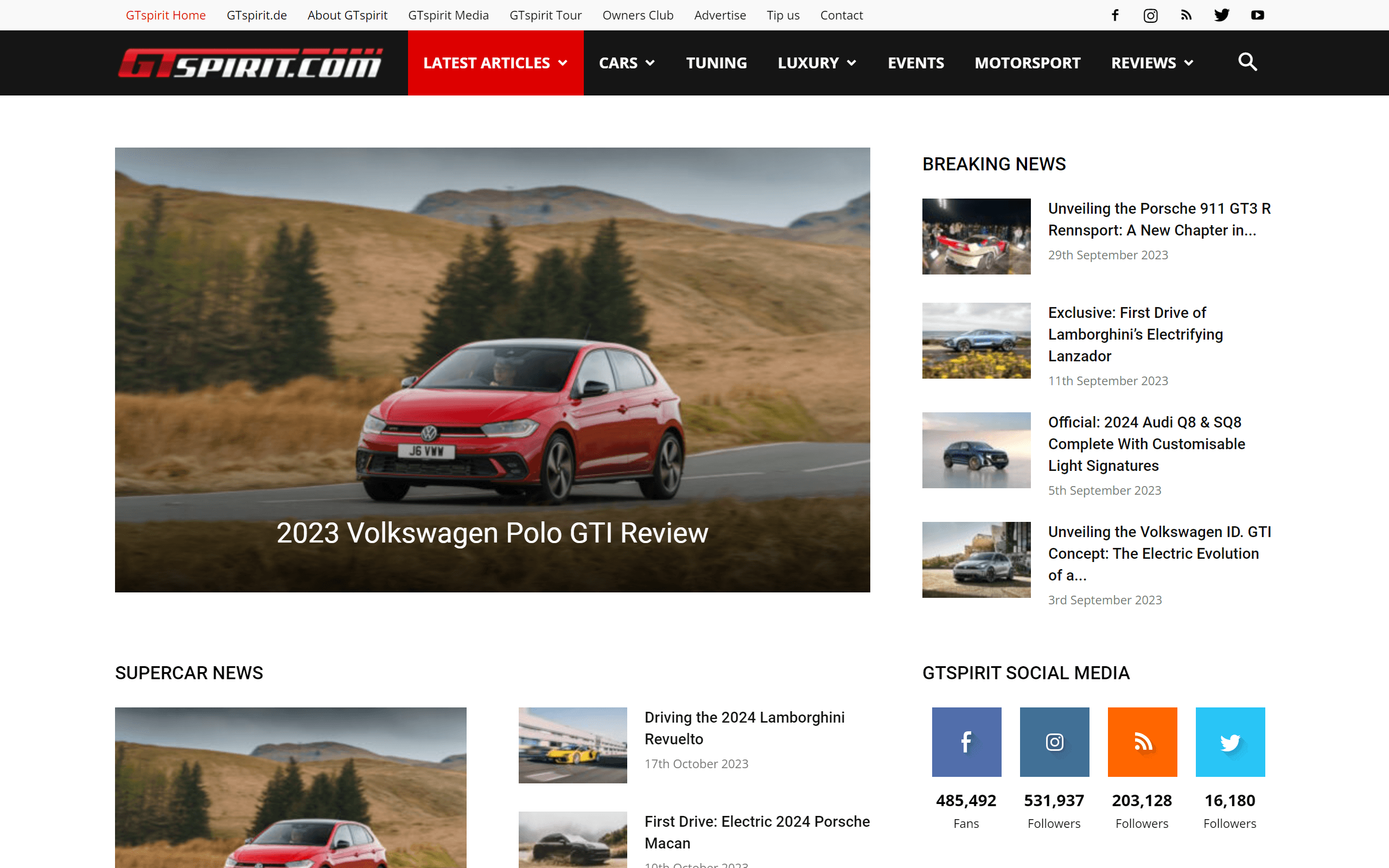 This is one of the car blogs that share newest car news there before anyone else. Like if a new Lamborghini or McLaren is coming out, GTspirit will let you know.
Tons of dope photos too, whether it's supercars at some exotic car show or sweet rides people built themselves. Wanna see the latest and greatest whips? This site has you covered.
Reviews of all kinds of rides too. Check out how cars drive and what the fancy hotels and yachts are like. Perfect if you wanna dream a little.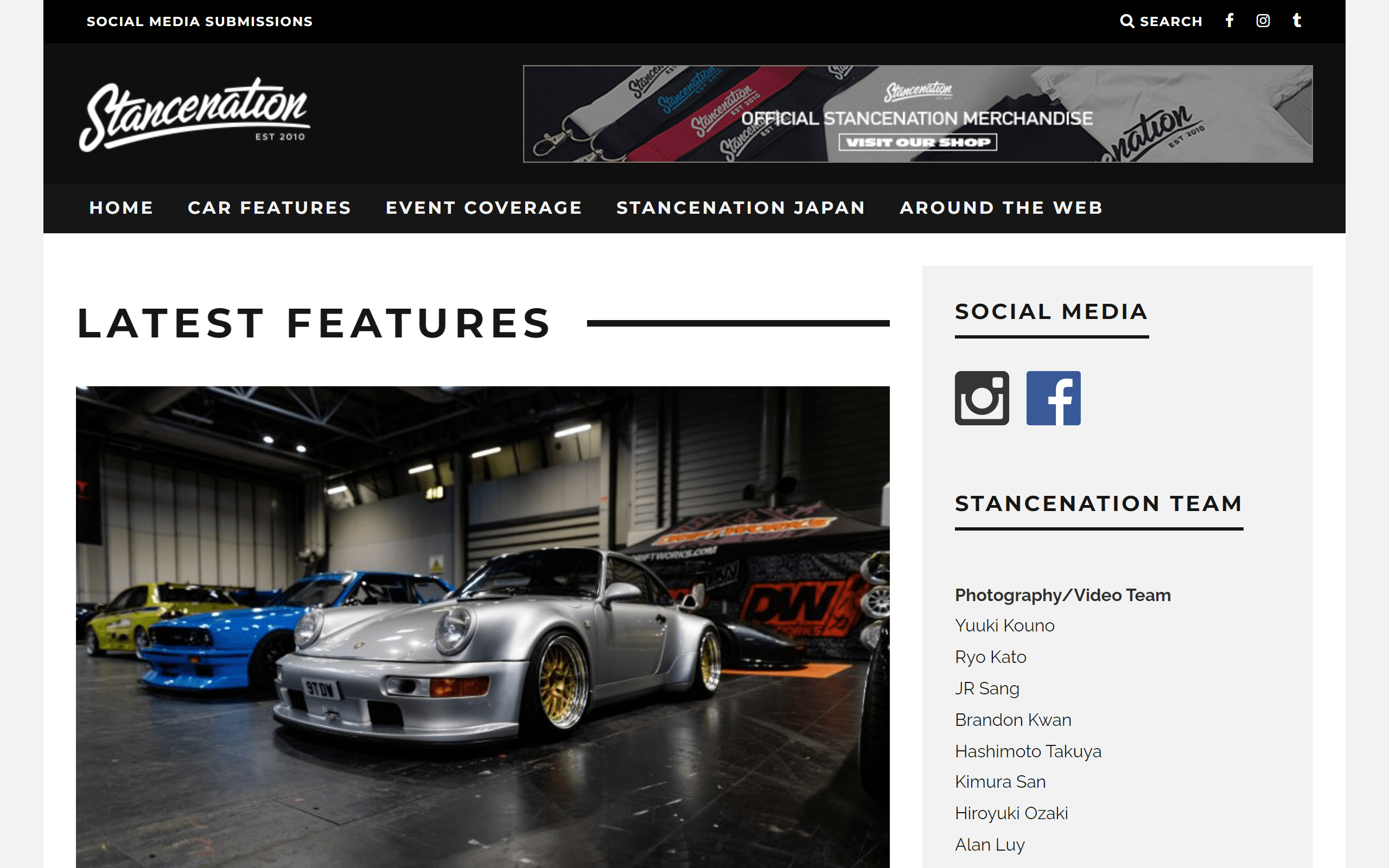 It's the go-to spot to check out sick rides that have been lowered to the ground. Everything from Honda Civics to Lamborghinis - if it's stanced out, they'll have pics of it.
They cover all the big shows too, so you can see the freshest rides right when they're unveiled. Perfect for getting inspo for your own whip.
It's not just photos though - they also have features on specific builds. Wanna learn how some dude made his Skyline look so mean? StanceNation's got the details.
They stay on top of any big announcements or developments related to electric vehicles, clean fuels, emissions stuff, you name it. Something new happening in the sustainability scene? They'll be all over it.
It's basically an easy way to stay in the know without having to scan a million different tech blogs. Everything eco-friendly in the auto industry comes through here.
Articles are pretty informative too if you want to nerd out on some of the engineering behind new batteries or fuel cells or whatever. But they explain it simply enough that you don't need a science degree to follow along. This is not just one of those electric car blogs, it is a community.
It's like your one-stop shop if you want to know what a new Tesla, BMW or whatever is really like to drive. They go over performance, tech features, pricing - basically everything you need to know.
They also got news articles so you're always in the loop on whatever is happening in the auto industry. Some new electric concept SUV being announced? They'll let you know.
It covers both gas and electric cars too. So whether you're trying to decide between a Prius or a Model 3, or simply look for top automobile blogs to do your car research, this is the right place for you.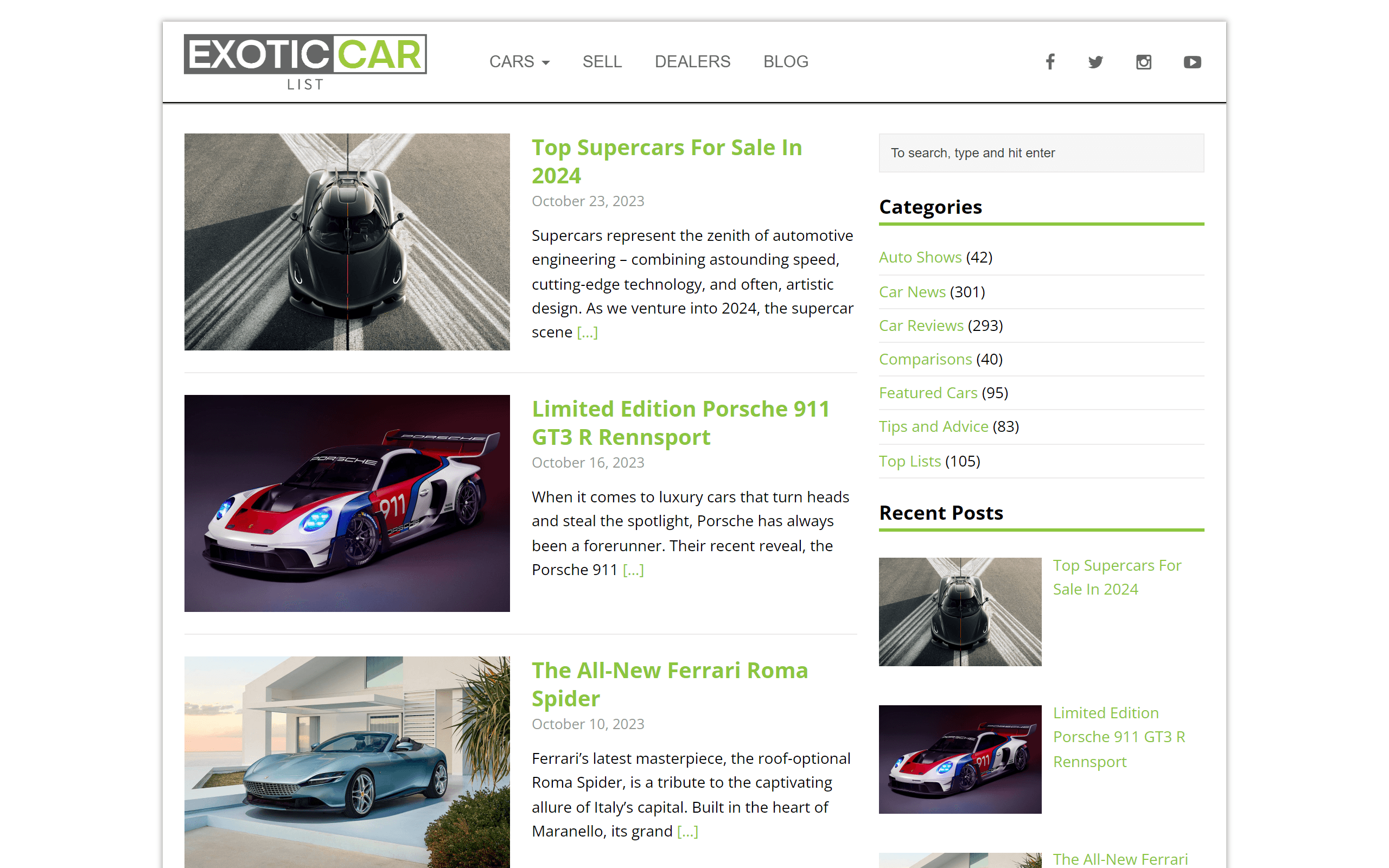 They got articles on all the newest supercars coming out, like the latest Lambo or Ferrari. Perfect if you wanna drool over cars you'll probably never be able to afford!
This top car blog also does reviews of exotic cars both new and classic. Wanna know what it's like to drive a Million Dollar McLaren? They'll tell you.
You can also find lists of the best high-end cars, whether it's top convertibles or the fastest EVs. Good for figuring out what insane machine you'd want if money was no object.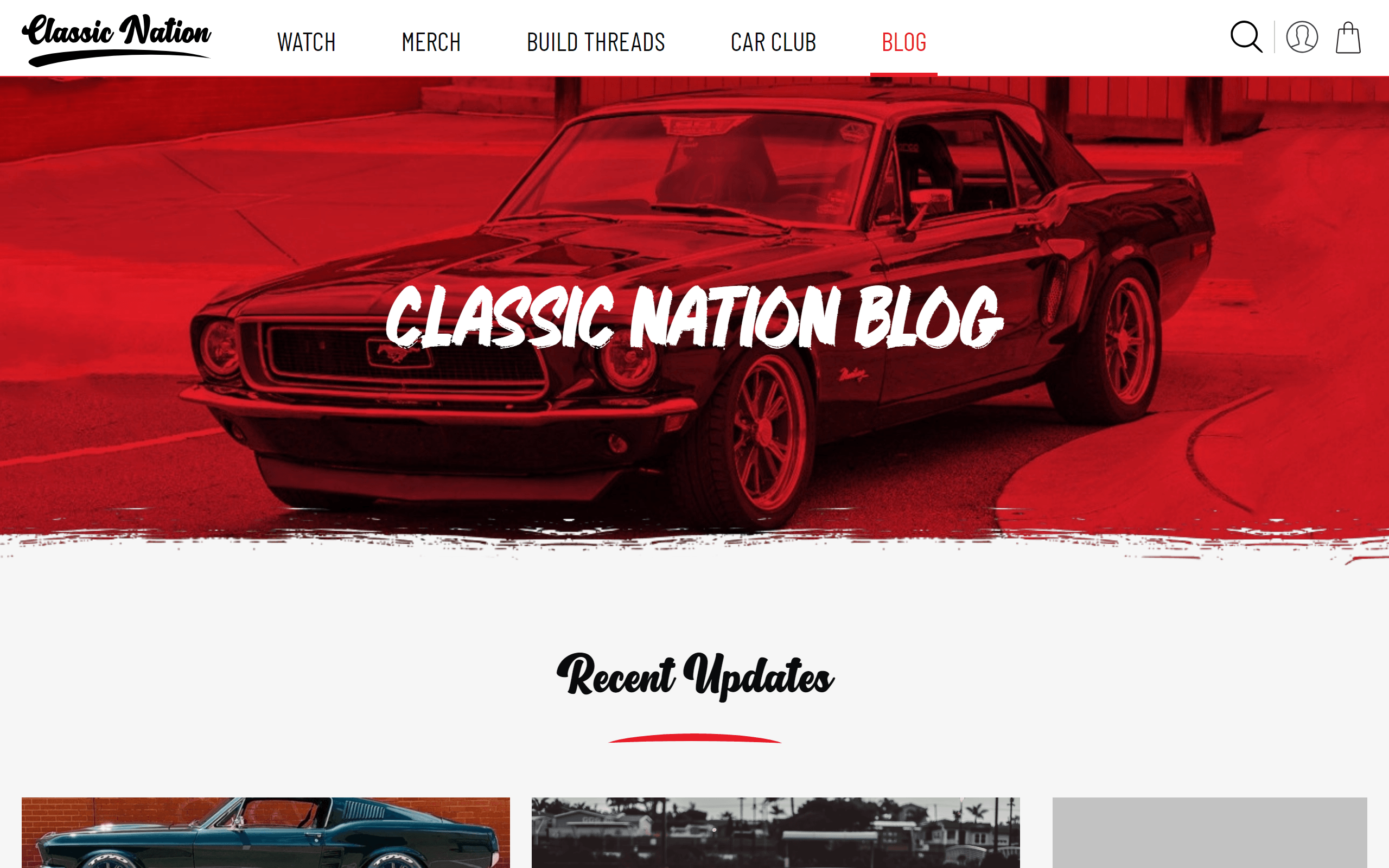 This is one of the coolest car blogs out there. They cover stuff like what you need to know to insure a classic car, ways to boost the value of your ride, and maintenance tips to keep those old engines purring.
It also shows off sweet classic projects people are working on. Want inspiration for restoring a Mustang or Camaro? They got you.
They even do lists of cool classic cars you can rent if you wanna cruise in a vintage car without owning one.
This website is among the best blogs about cars because got articles on fixing your ride, car reviews, tech explanations - basically any car question you've got, they can help answer.
It's written in a super casual, down-to-earth way too so even if you're not a mechanic, it's easy to follow.
They also have forums where you can ask other gearheads for advice if you're stumped on a problem. Great place to get other people's experiences.
This top car blog is all about car sales numbers. GoodCarBadCar tracks automotive sales figures from all over the world.
They've got detailed data on how many vehicles each automaker and model sells in markets like the US, Canada, Europe, China - basically everywhere cars are bought and sold.
It makes it really easy to see how different brands and cars are doing compared to competitors. Curious how Ford's F-150 stacks up to Chevy's Silverado? They got the answer.
They've got all sorts of articles about both new and used vehicles. You can read reviews of the latest cars coming out so you know what's worth checking out.
They also do comparisons of different models to help you decide what you should buy. There's even a classifieds section where people sell their old rides.
The site also has lots of helpful guides on stuff like car loans, insurance, warranties and more. It's awesome if you want to learn how to do basic maintenance or find parts for your vehicle too.
The Torque Report is one of the car blogs updating every day with stories on new rides coming out, auto show previews, and industry rumors. If you want to know what's going on in the automotive world, this place stays on top of it.
They also do in-depth reviews of both new and classic vehicles so you can get an inside look at how different cars drive. Thinking of getting a Kia EV9 or Nissan Z? They'll let you know what's up.
There's sections focused on green cars too if electric vehicles are your thing. Always posting about the latest EVs in development.
Wrapped Up 🚀
If you're into cars and want to stay on top of what's happening in the automotive world, be sure to check out some car blogs online.
Blogs are a great low-key way to get your car fixed and learn about new stuff without too much fluff.
You won't regret geeking out over some fresh concepts and projects. Happy surfing guys!