Are you starting your blogging journey and don't know what content type to produce?
Or do you just have a blogger's block?
Fortunately, there are hundreds of content types that you can choose to create for your next post.
Trying different forms of content rather than sticking to the same old blogging style for every post can prove beneficial. Some key benefits include:
Reach new audiences.
Engage existing readers.
Provide value to your readers.
Help stand out.
Entice new prospects.
In this article, you'll be introduced to 50+ different types of content. You'll also learn how to create each form effectively for better results.
So, let's get started!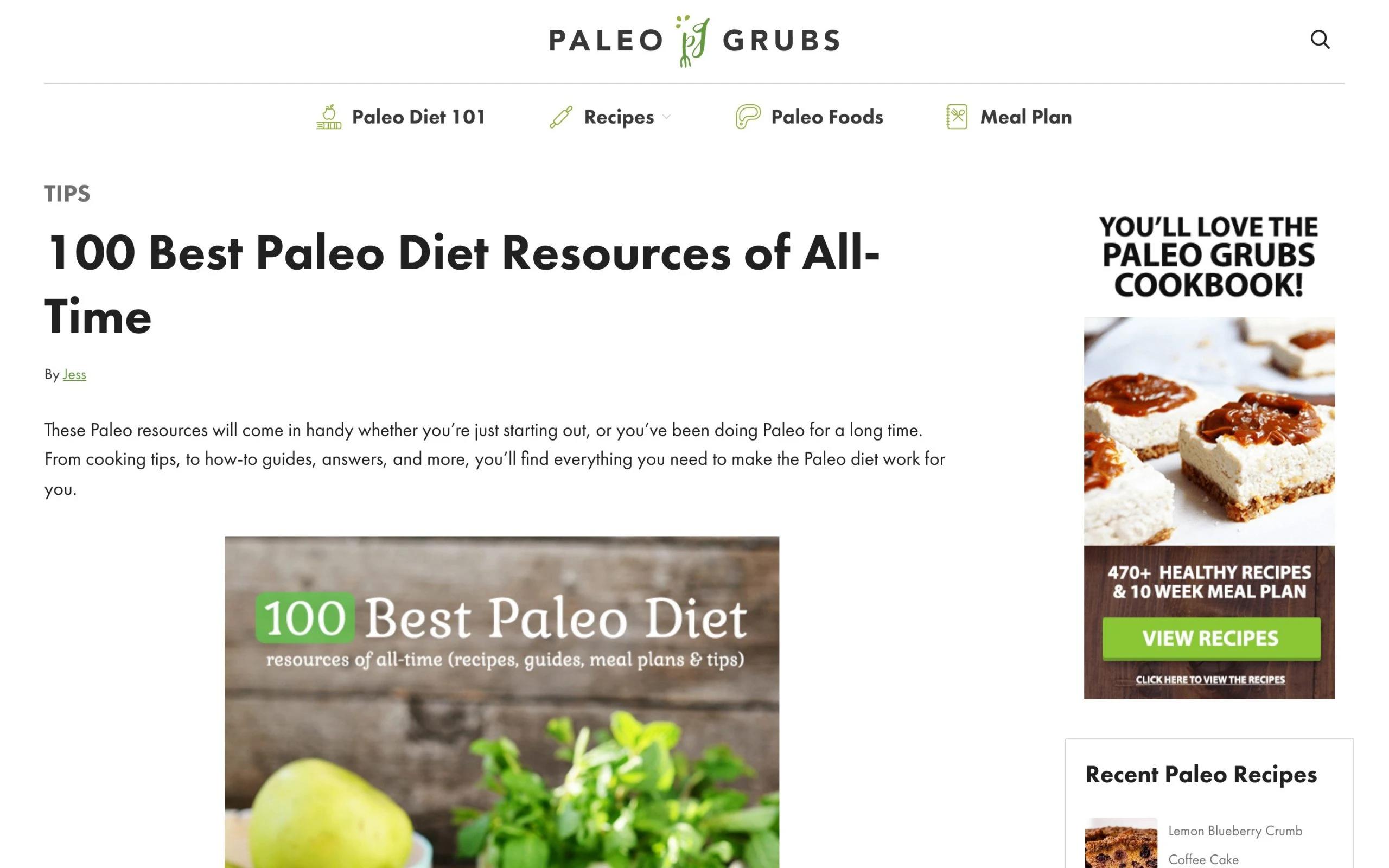 Sometimes, your readers might want a quick answer on the best way to get something done seamlessly and quickly.
And in such instances, a resource article can be quite valuable for your readers.
The great thing about a resource or link list post is that it can be about anything. For instance, you can make one on:
Websites.
Social influencers.
Videos.
Books, etc.
However, make sure your resource post doesn't just include a list of links. Try to explain why one should read the book, use that software, or check the videos. Let your readers know why you're suggesting them.
It's also important to ensure you add quality links because bad links can impact your site negatively and hurt your audience loyalty.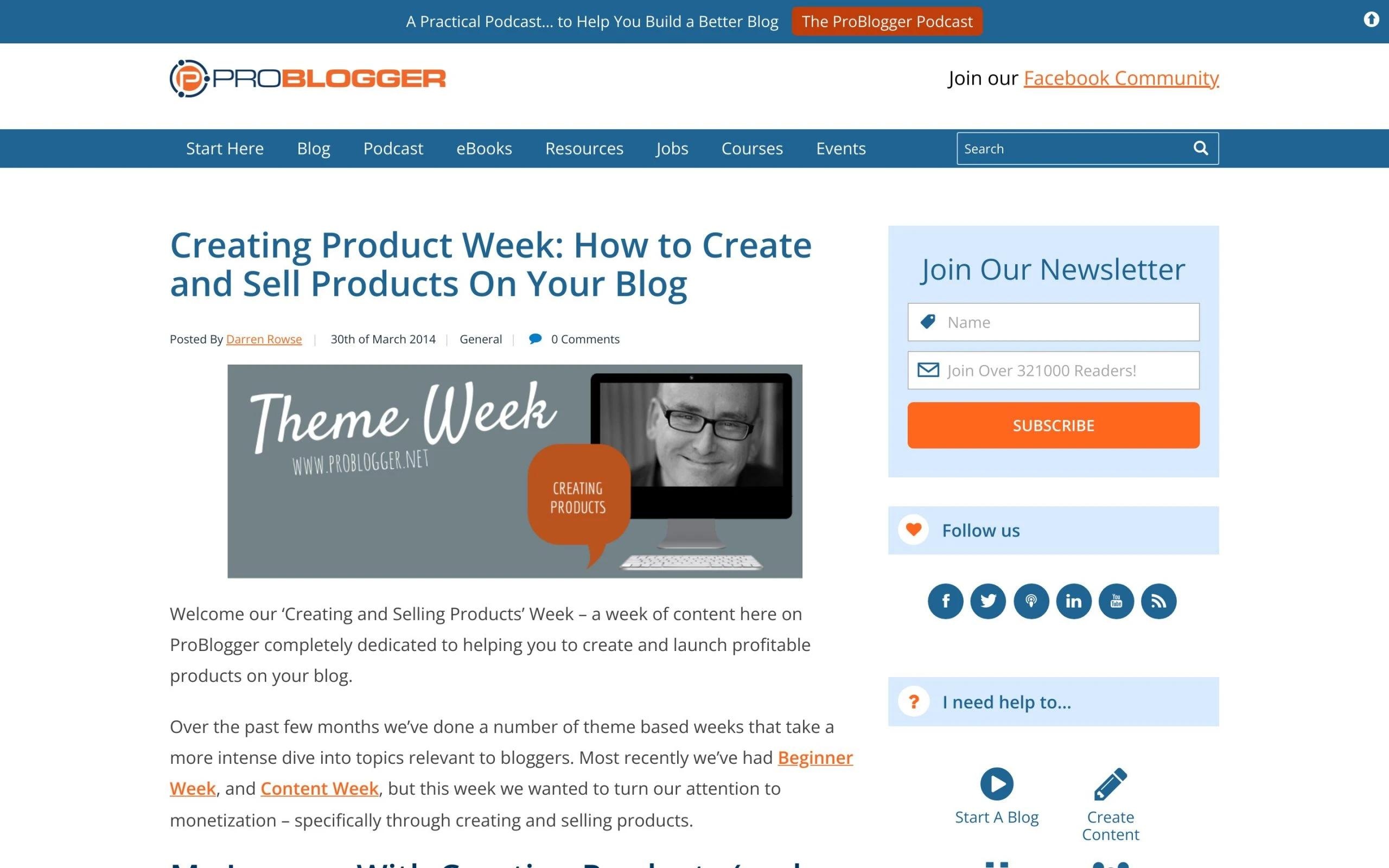 Is there any niche-specific topic you wish to write on, but you can't cover it in one post?
Well, in that case, you should consider writing a blog series, which is a set of blog pieces deliberately linked together.
Writing a blog series (even if you post short pieces each) can be quite useful. For instance, it can help you:
Dive deeper into a specific topic, demonstrating your expertise.
Create in-depth content your readers can share, bookmark, and keep going back to.
Build multiple internal links, which is good for SEO. It'll also encourage readers to stay on your site longer.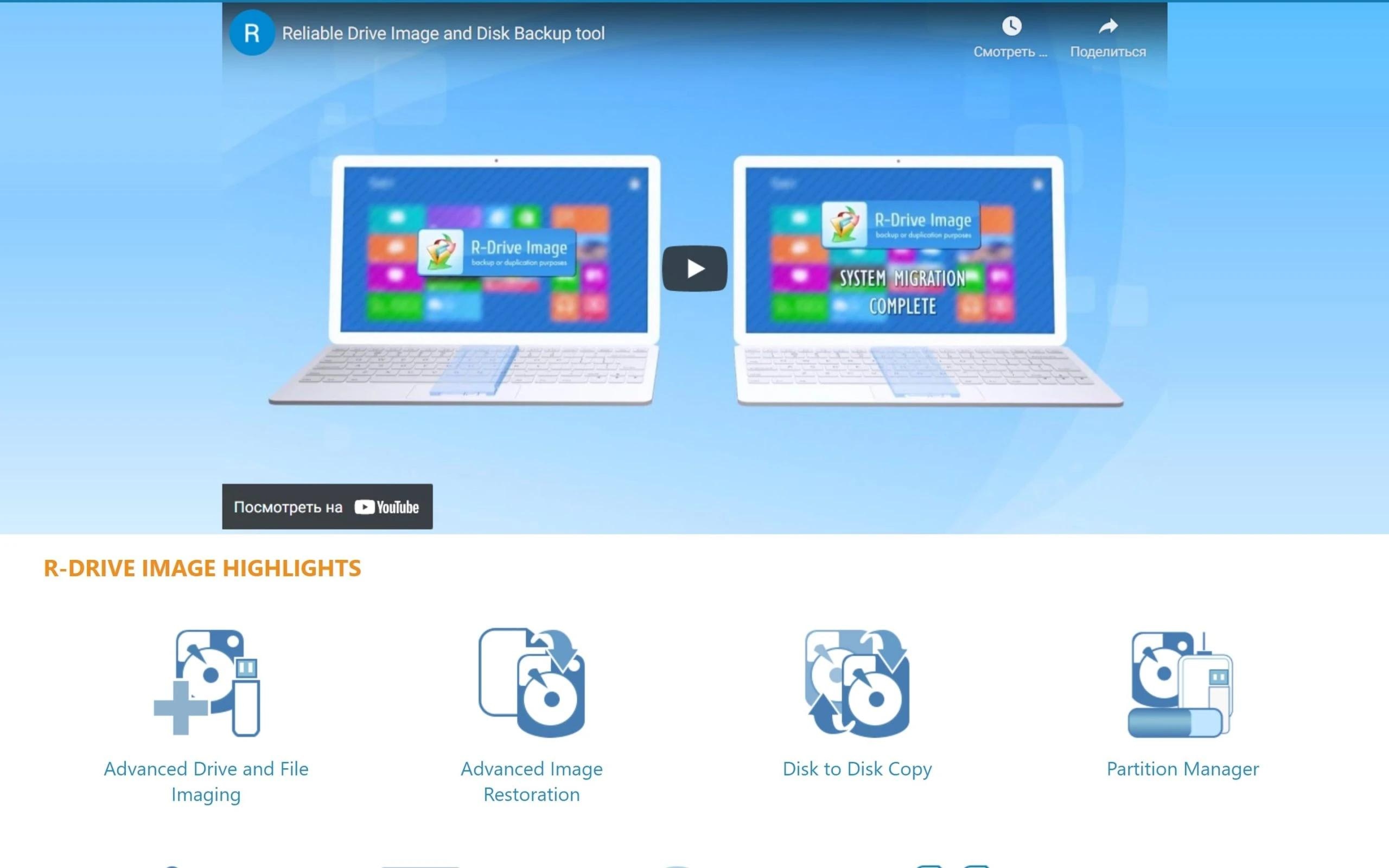 Videos are among the most popular forms of content in today's digital world. This is mainly for marketers and businesses, as 80% of millennials watch video content before purchasing.
Creating video content (vlogs, live videos, or micro videos) would be quite beneficial, especially if you run a blog. To enhance the appeal of your video content, consider incorporating a text to speech narration feature by using a video editor. This can help make your videos more accessible and engaging.
One key point to remember when creating video content is to ensure it's relevant and useful for your audience. To make your videos more engaging, you can also use nature-inspired ocean background videos to add a serene and calming atmosphere to your content.
Publishing valuable video content can help you:
Increase shares, comments, and conversions.
Drive more traffic to your blog site.
Engage your audience.
Remember that, like any content, the primary goal of your videos is to offer valuable information to your audience. You can do that by providing solutions, answering questions, and addressing pain points, etc.
Make sure you keep your videos short ( 2-3 minutes long) and end with a CTA.
Did you know that case studies & testimonials are quite popular among marketers?
89% of marketers consider them the most effective and valuable content types for influencing purchases.
Case studies use real-life examples to illustrate challenges and common pain points that your audience might face.
Plus, they demonstrate how your solutions can help solve these issues. As such, you can build loyalty and foster strong relationships with your audience.
Here's how you can write an impressive case study:
Summarize the issues your customers had to face.
Next, mention the solution along with actionable examples.
Summarize the results your customers experienced using your advice, services, or products.
Make sure you emphasize how the results fixed the issue and improved your client's life.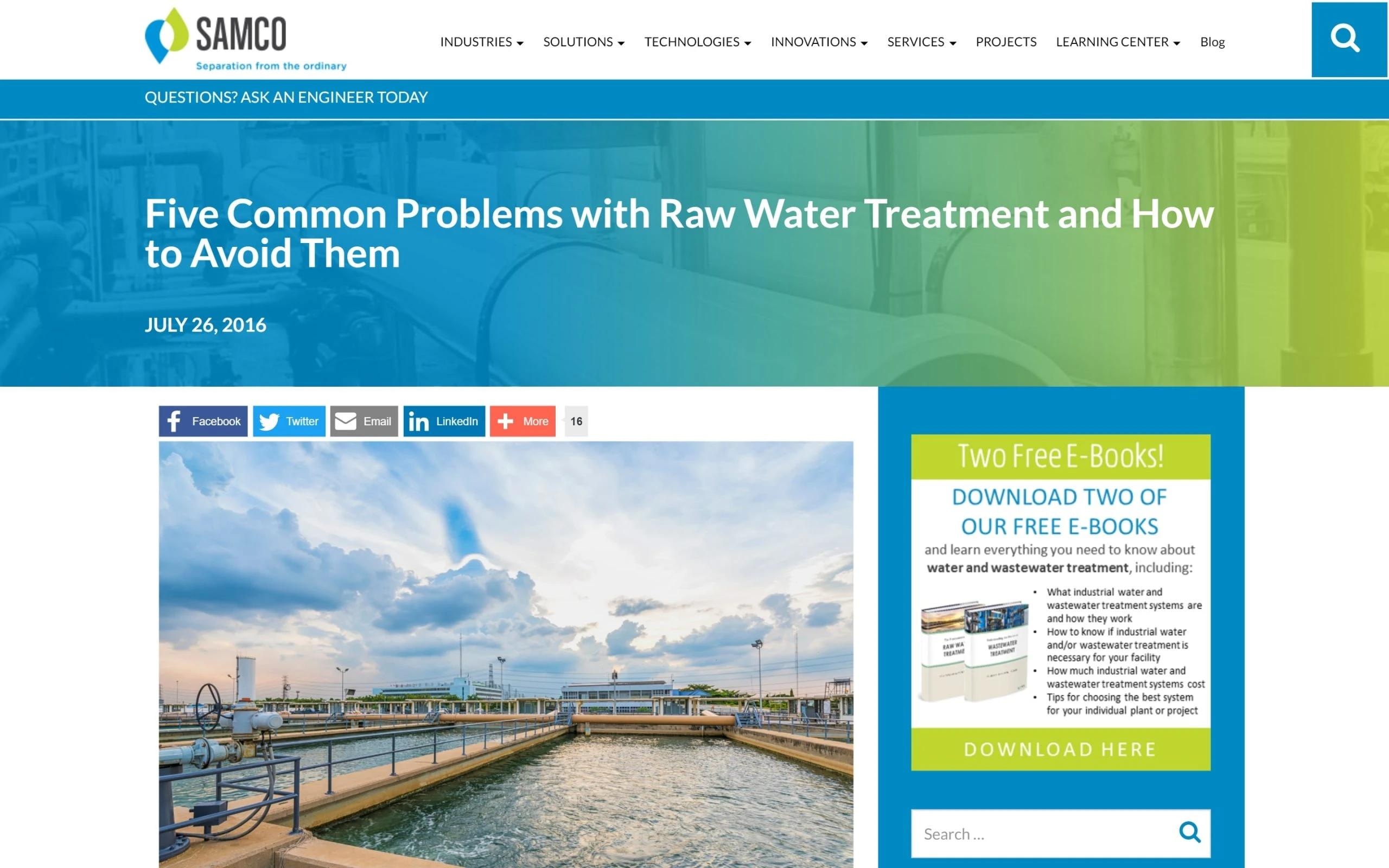 Another excellent content type you should consider creating is the problems and solutions blog post.
No matter what your niche is, there are always some problems related to it.
And one of your readers might even be facing those issues.
Creating a problems and solutions post highlighting the issues alongside their solutions will really help your readers.
So, if you wish to create one, start by:
Find out the common issues related to your niche.
Look for their solutions.
Create a blog post using the information.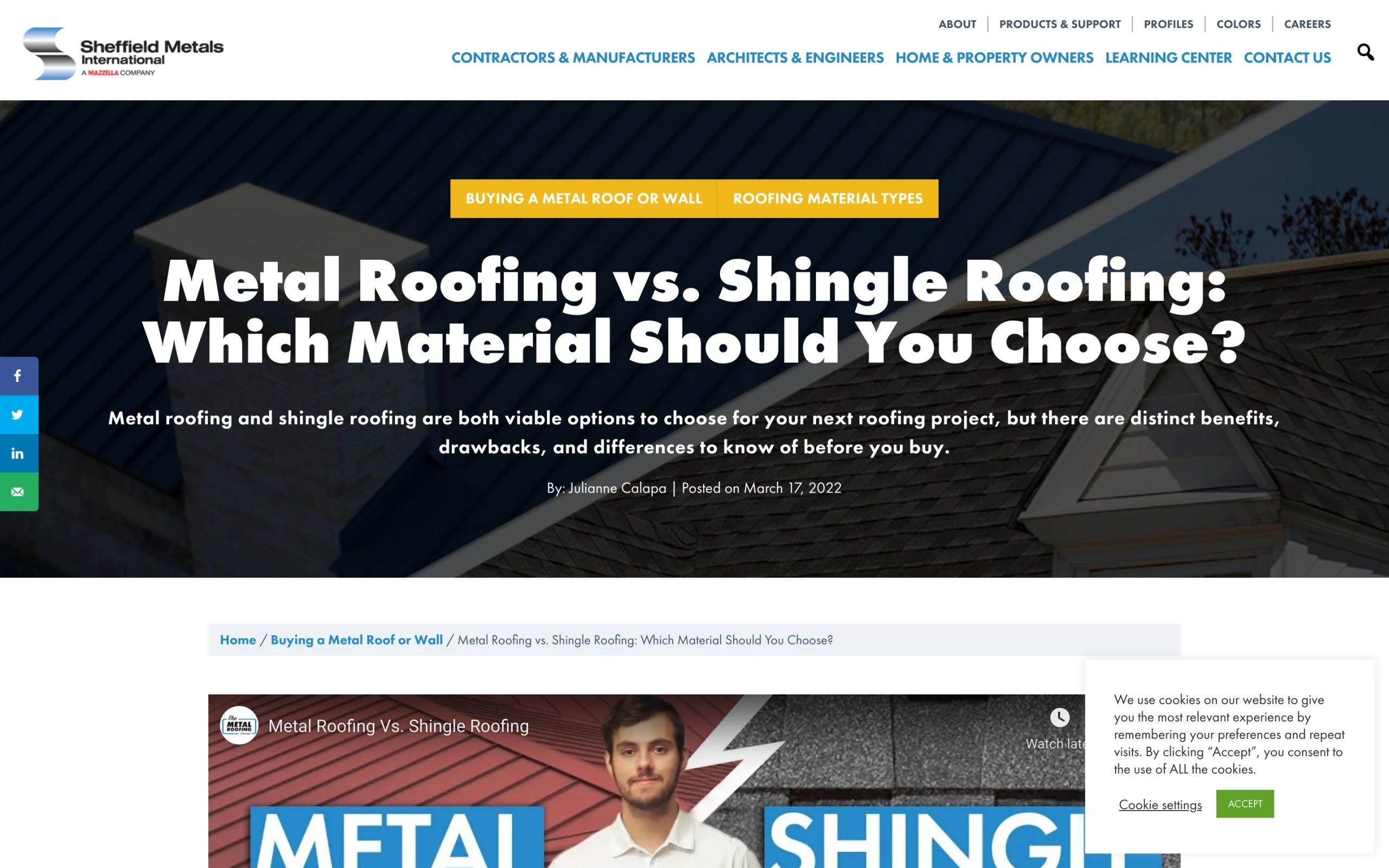 A comparison post is essentially a blog piece where you compare multiple popular products or services against each other. As such, it helps the readers determine which is better.
Here are a few things to consider when creating your comparison blog piece:
Find competitive products or services in your niche.
Research and jot down all the critical information.
Highlight all the pros & cons.
When you have all the information, compile them to create a comparison blog piece, explaining the similarities and differences.
Also, remember to make the content reader-friendly by using headings and bullet points.
If you're looking for different types of content to create for your blog, then stories should be on your list.
Why?
Your audience needs actionable tips that make life easier for them and solve their problems.
What they need is advice.
When you add stories to your blog, you're not just giving your readers what they need but what they want as well.
When done right, this type of content offers the following benefits:
Attract existing audience and prospects to connect with your brand.
Showcase your human element.
Stories make your blog content shareable.
Note: When writing stories for your blog, be sure to avoid self-promotion.
Controversial posts are ones that no one expects to be written.
Such type of content can help you gain mass attention from your audience.
So, how do you create one?
Controversial posts involve writing on any popular debatable topic and taking one side.
Do keep the following things in mind when creating controversial posts:
Choose somewhat benign topics.
Find controversy that's interesting, relevant, and timely.
Avoid being offensive or argumentative.
Keep your facts clear. Double-check every factual information you choose to include.
Keep in mind that such post types tend to receive negative comments or feedback from readers. So, be prepared.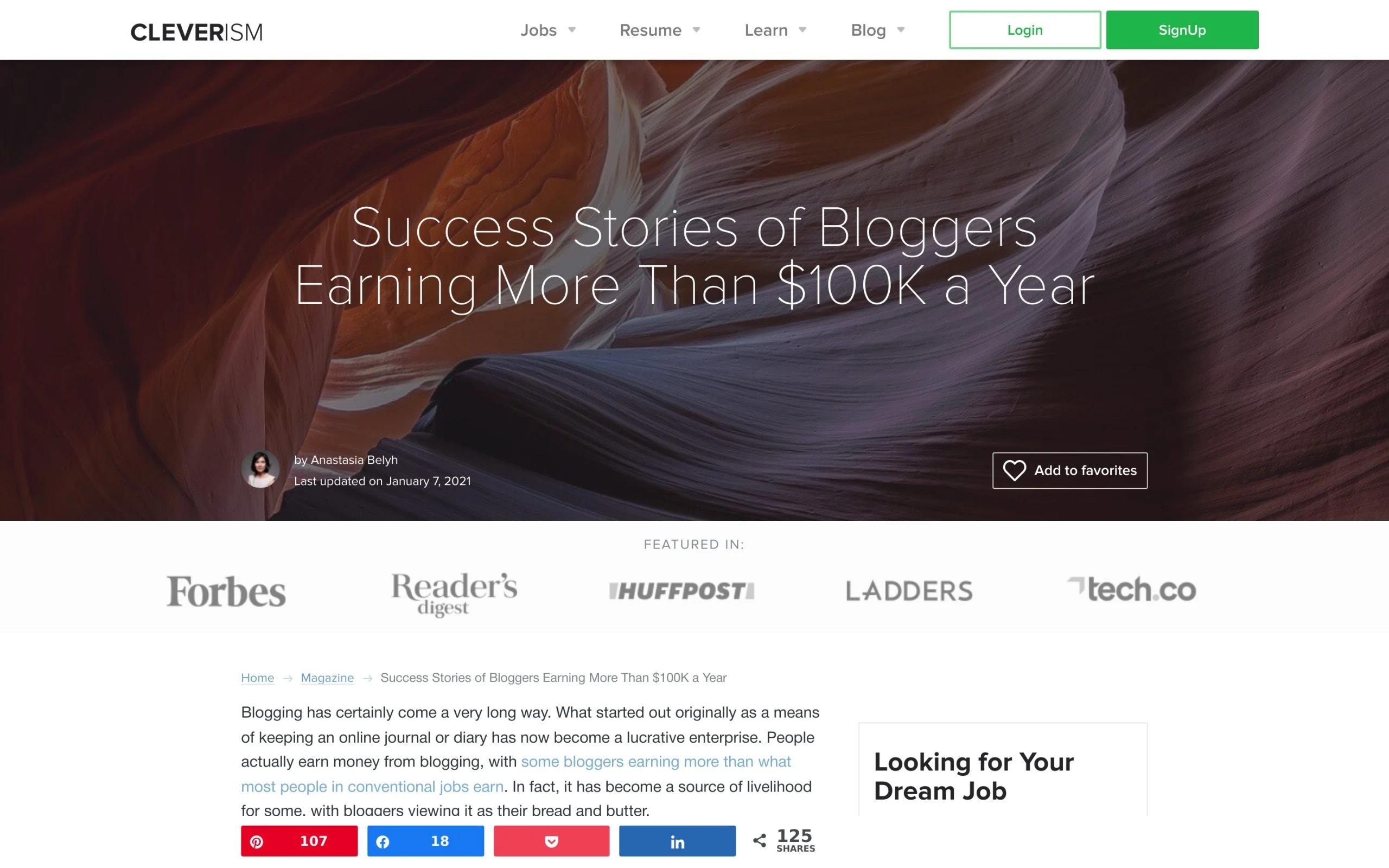 If you think your words have the power to inspire people, then you should be focusing on curating inspiring posts.
An inspirational blog post can be about your muse, places you get ideas from, or anything that motivates you.
Basically, you write about the source of your inspirations, which your readers will truly appreciate. You could even write inspiring posts in the form of a story.
When writing inspirational blogs, keep the following in mind:
Cultivate empathy.
Include relatable ideas and characters.
Deliver the struggles positively.
Create hope.
Conclude with tips from your personal experiences.
When done right, these posts can generate lots of attention and shares. In some cases, your content might even go viral.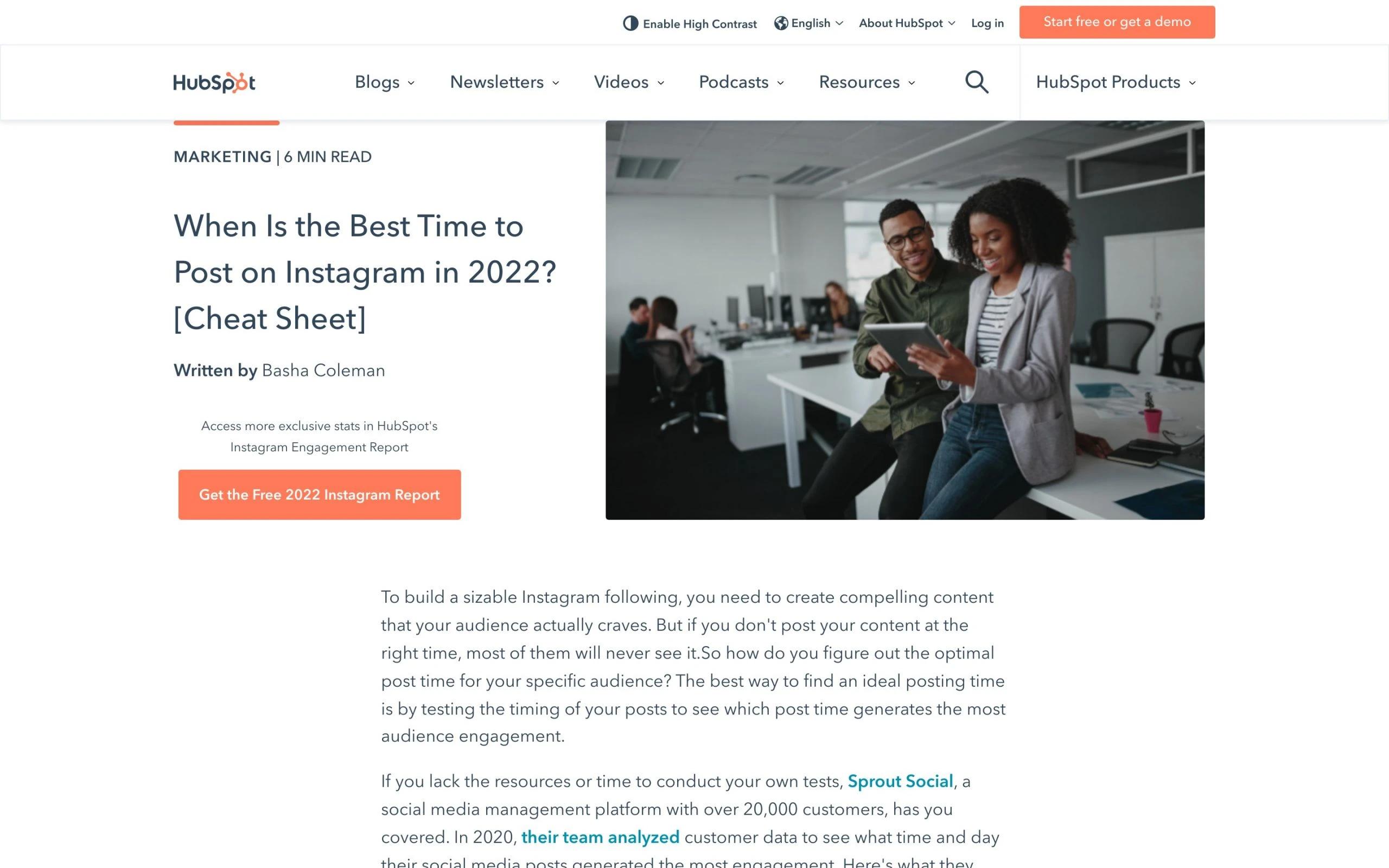 Research posts are some other content creation types that you can offer your audience.
This content type is fantastic because you can research hot topics in your niche or questions your audience frequently asks. You can then create a post with your findings.
Tips: You can collect all the research studies you can find on the topic first. Then, write a single comprehensive post by compiling your findings.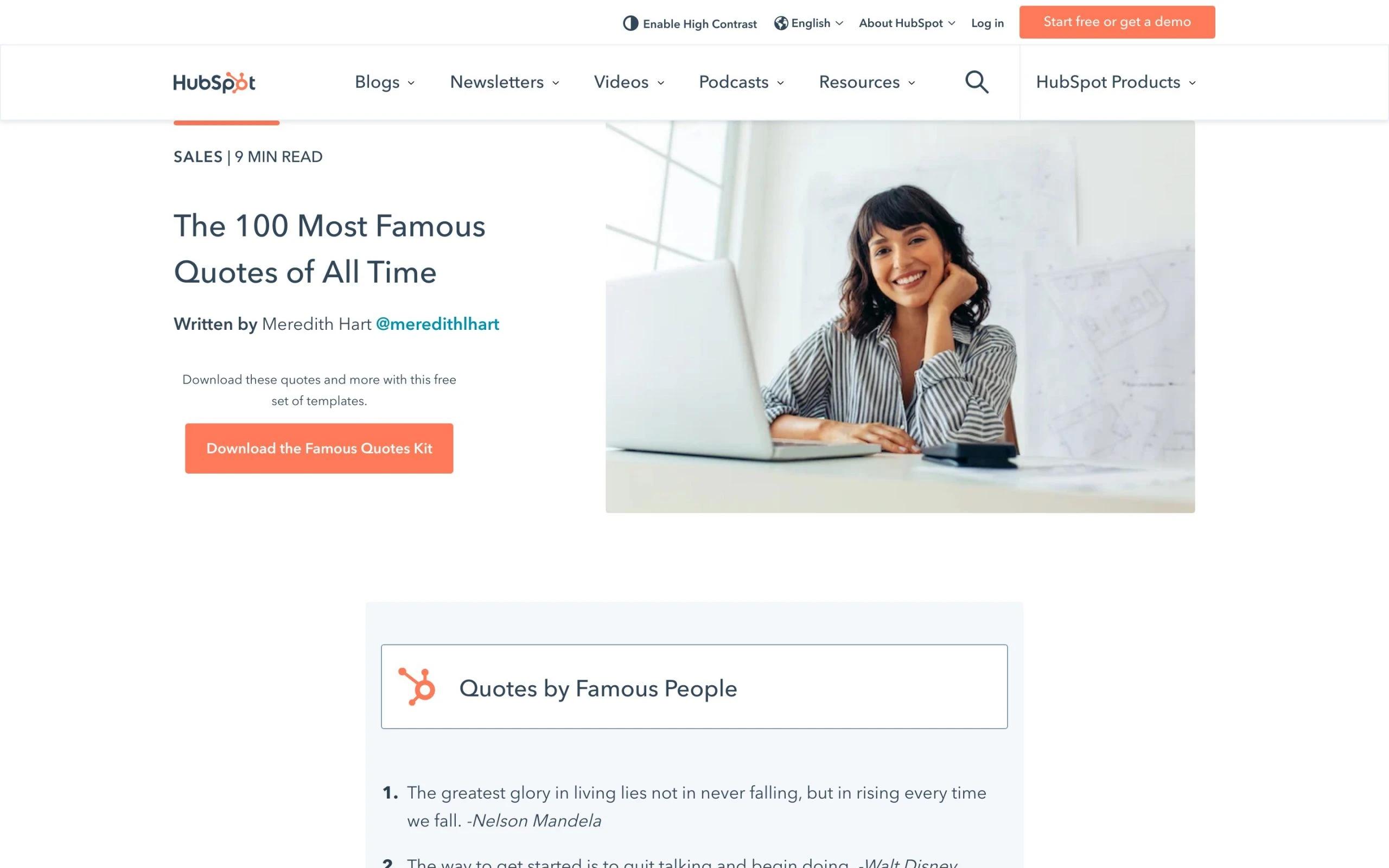 As a blogger, you very well know that coming up with a new blog content idea to post is quite daunting.
Now, this could happen because of writer's block, which is quite common for bloggers.
Fortunately, when that happens, you can create a post that contains a collection of all the recent discussions.
Pro tip:
Check out some popular blogs and podcasts related to your industry.
You can even look for popular Twitter hashtags or tweets.
Then pen down all your favorite topics, tweets, ideas, and quotes and create a post.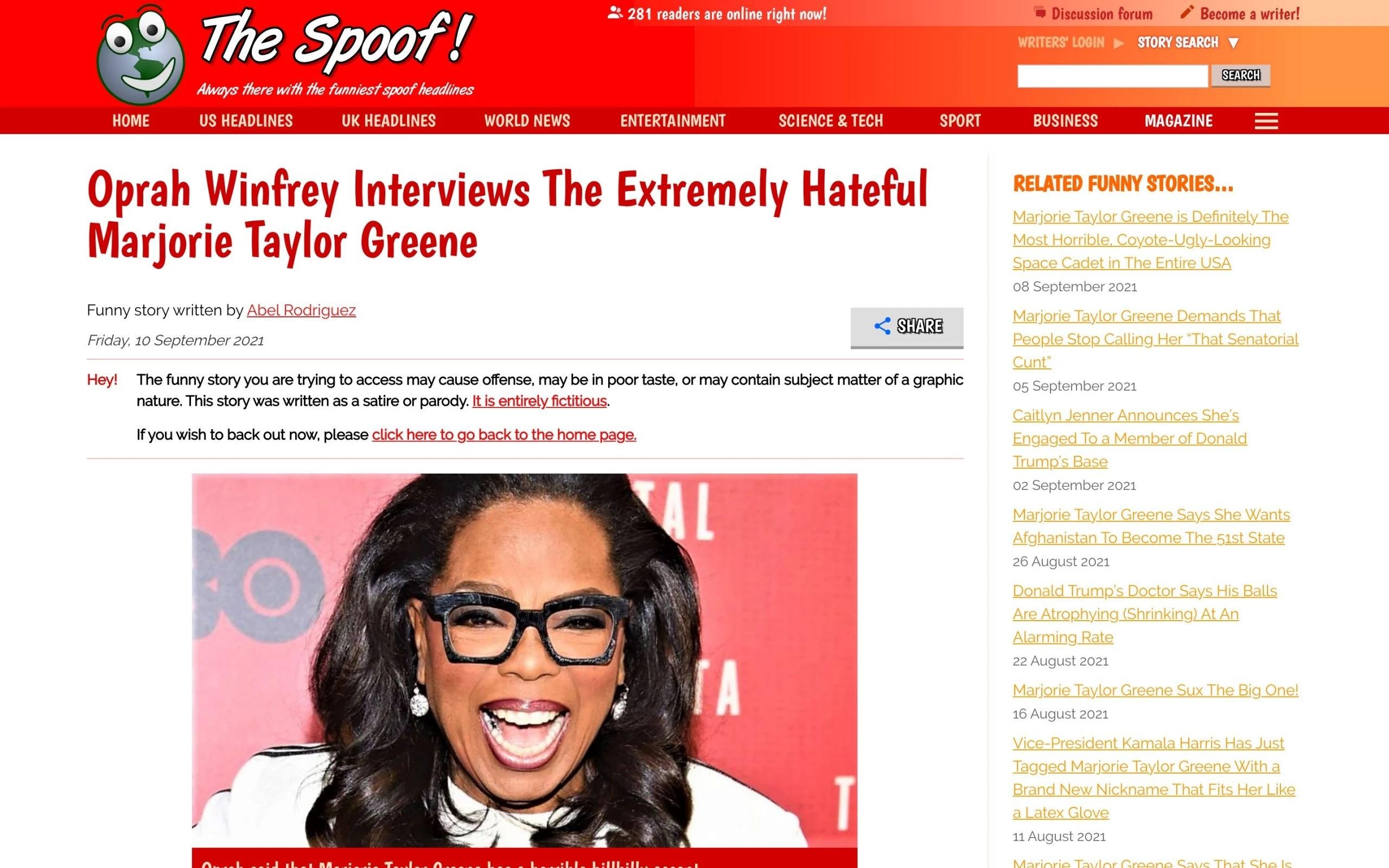 If you're looking for some unique content type to create, then you might want to give parody posts a try.
So, what exactly are parody posts?
In this type of content, you imitate a popular product, person, or media content within your niche.
Parody posts are also a great way to incite a humorous rivalry in your niche. For instance, you can point out something silly that your competitors are doing.
The key is to exaggerate the weaknesses or strengths of the person or entity you're imitating.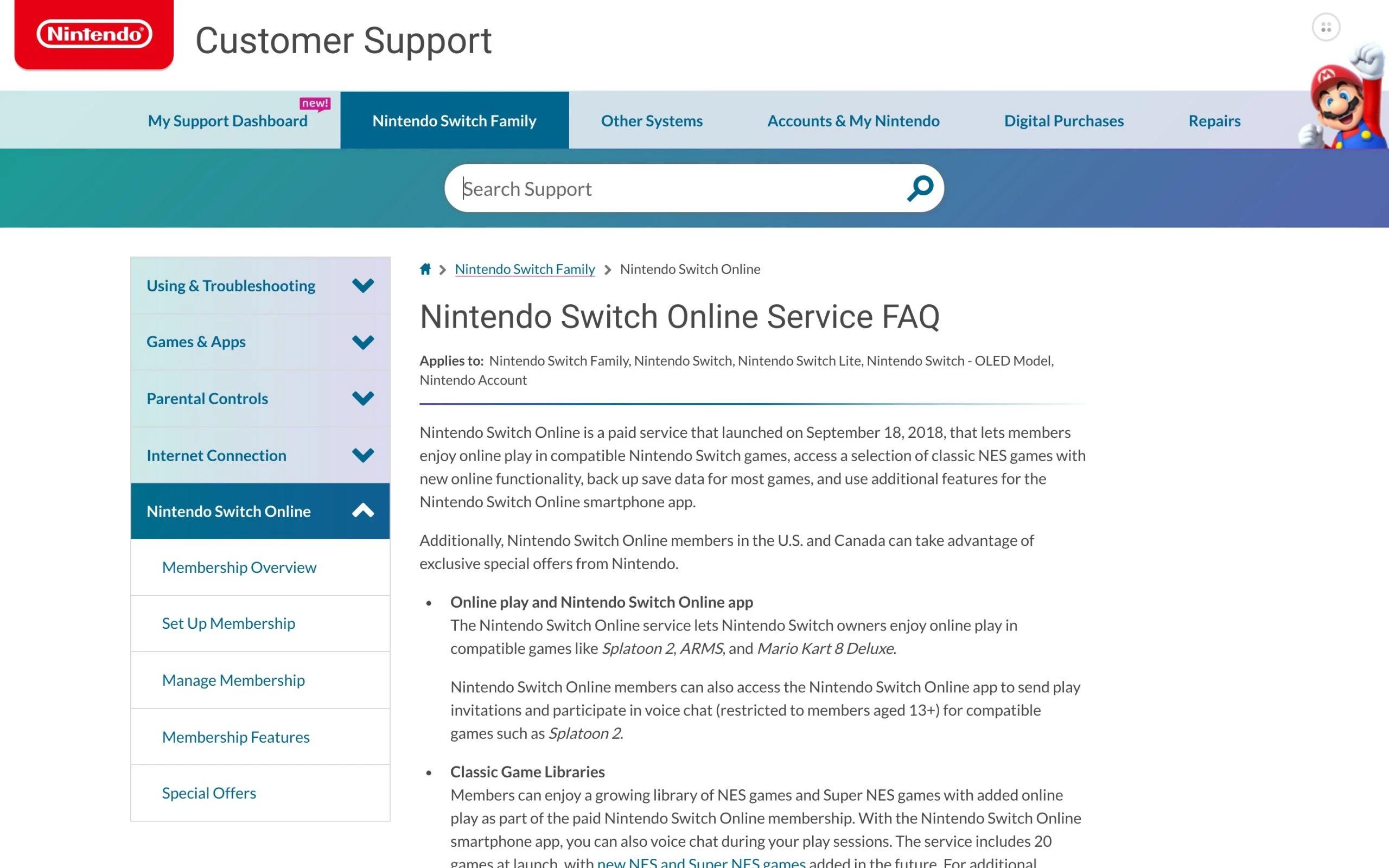 FAQs are an excellent content type that you can create for your audience. In such posts, you answer popular questions that people ask related to your niche.
Such type of content is quite valuable and works great as blog posts. That's because your readers might have already been looking for answers related to those questions.
So, how do you make one?
Well, you can start by creating a long questions-and-answers post. The better option would be to make a blog series.
However, it's not necessary to let your readers know that it's a series. Instead, you can simply write and publish a weekly post, answering a few questions.
Reviews are among the most popular content pieces you'll find on the internet.
There are two review posts that you can create for your blog. For instance, it can be a single product/service review or one where you review multiple products or services.
Why should you write reviews?
We all read reviews before buying something. And chances are your readers are looking for information on niche-specific products or services.
In fact, about 77 percent of people read reviews before making a purchasing decision.
So, writing a review post on a popular product or service in your niche will be quite helpful for your audience. Plus, these posts are also a great way for bloggers to earn commission via affiliate marketing.
Such posts are also a great content choice if you wish to establish authority and showcase expertise in your niche.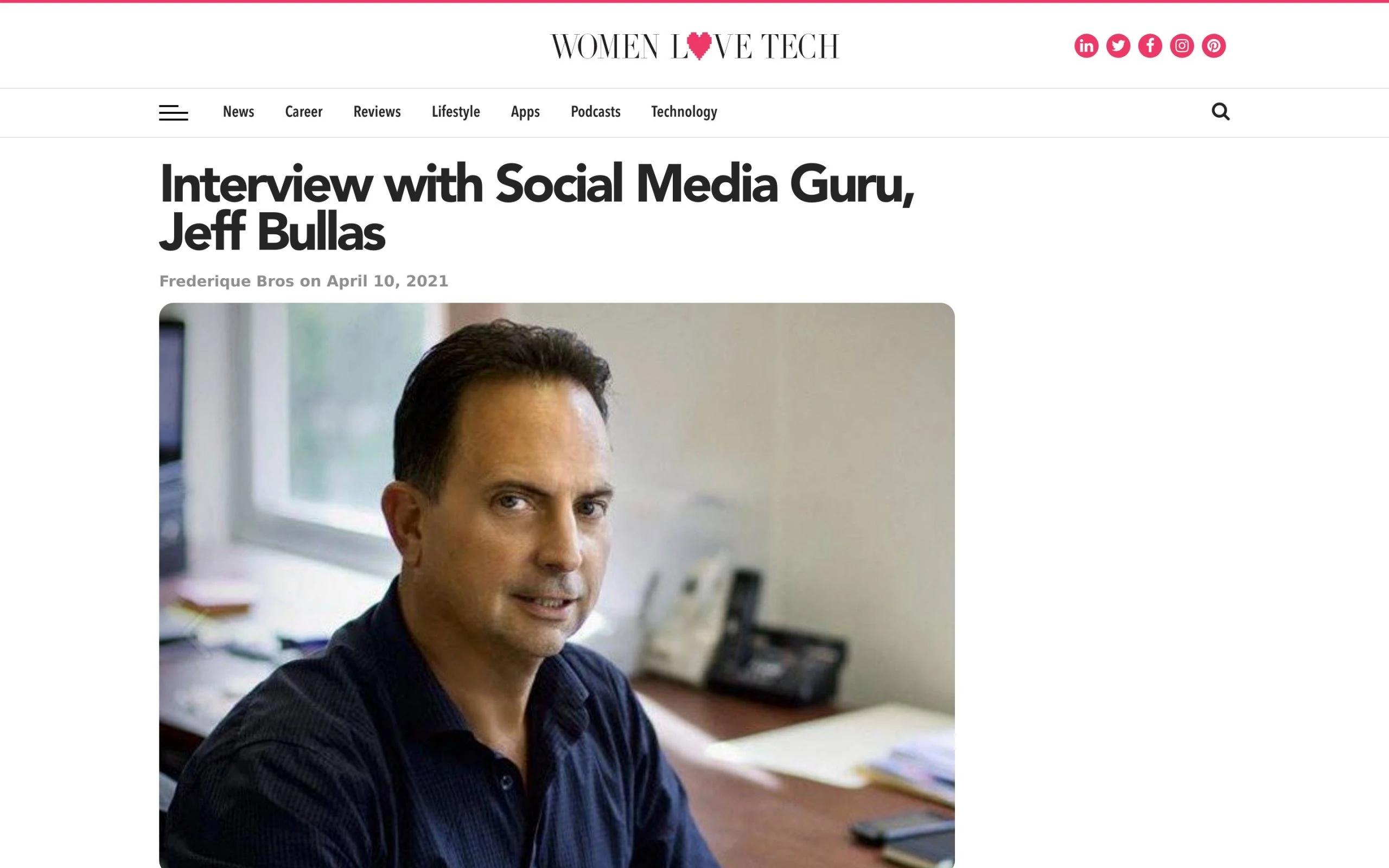 Interview-based articles are an excellent choice if you're searching for unique content creation types.
Such content can be either multimedia or textual, depending on your preference. Interviews are also helpful when you don't know what posts to create or have limited time.
So, reach out to industry experts or customers and interview them.
To create quality interview-based content, you can keep the following in mind:
Discuss important events related to your niche/industry.
Get business insights.
Have your interviewee offer their expert advice.
The goal isn't just to interview people but to discuss topics your readers are most likely interested in.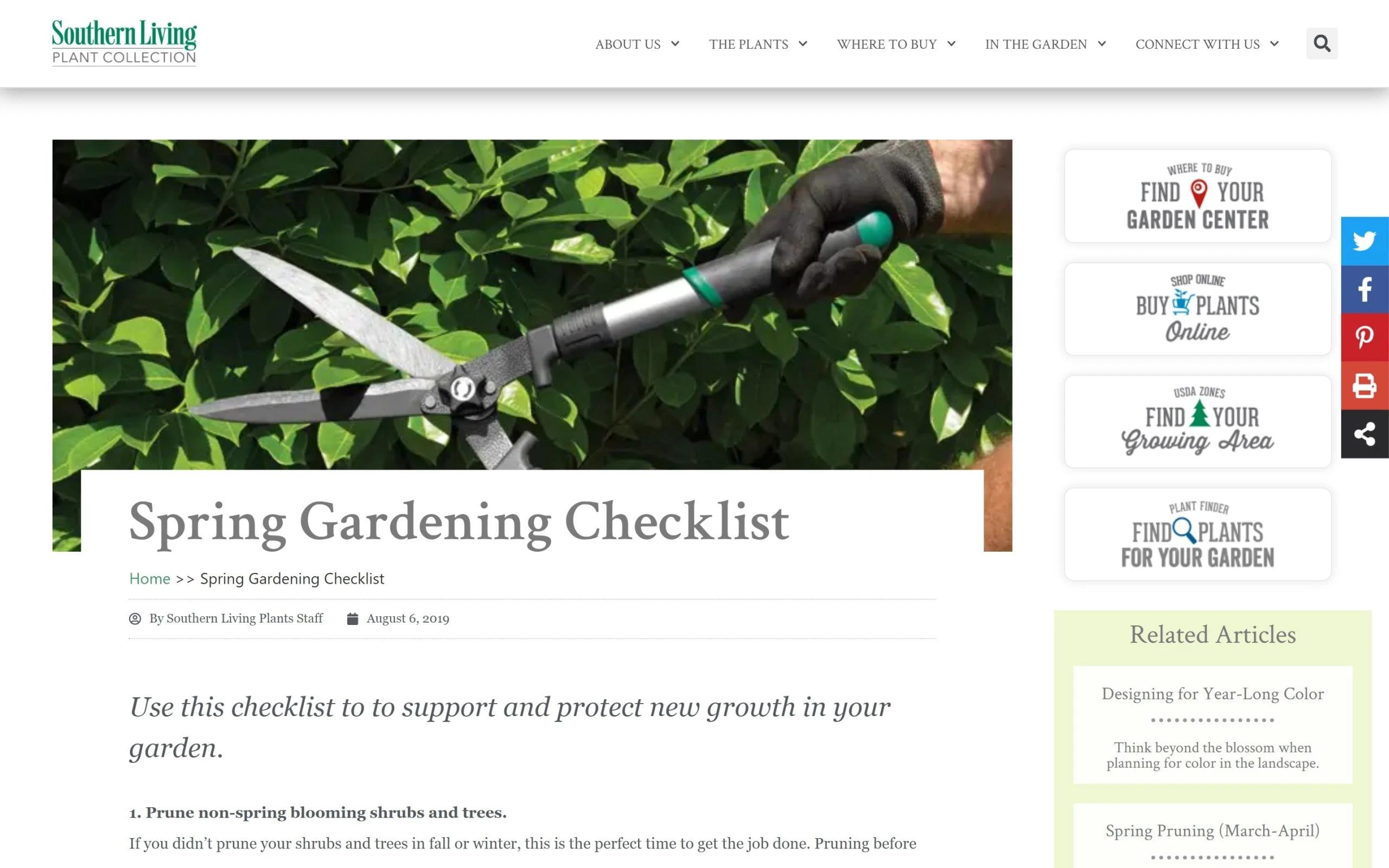 Checklists are among the simplest content types you can create. You've probably written one before, be it your grocery list, to-do lists, supplies lists, etc.
But why do checklists work?
Well, they're easy to digest, short, and allow you to check off items as you finish them. You can use the same concept and create a checklist blog post.
If you're a photography blogger, you can make a checklist post on an engagement session.
Gardening bloggers can write a checklist to prepare the garden for monsoon or plant in a specific season.
Tips: To create a perfect checklist, break down the tasks into short, actionable steps.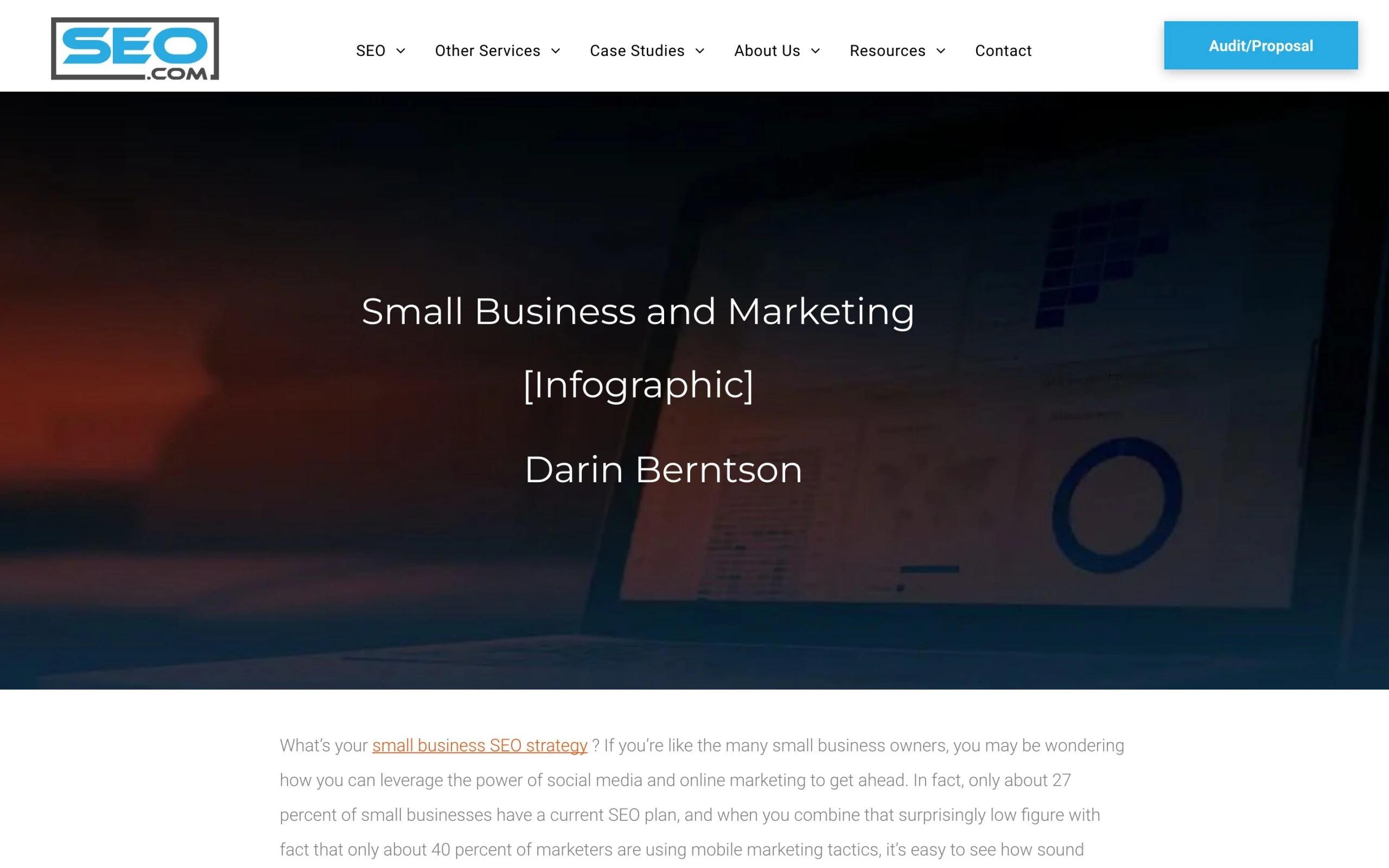 Of all the content types out there, infographics are something you should definitely consider creating for your readers.
Infographics let you provide valuable information in a visual piece that's engaging, shareable, and digestible.
So, it's no wonder why infographics are shared 3 times more often on social media than other content. As such, such content can help you with backlink building and grow your audience.
Here are a few key points to remember:
Keep it clean & organized.
Break up content into sections.
Use complementary colors.
Use descriptive titles and clear fonts.
Tools like Venngage and Canva come with free icons and pre-built templates, making it easy to create your infographics.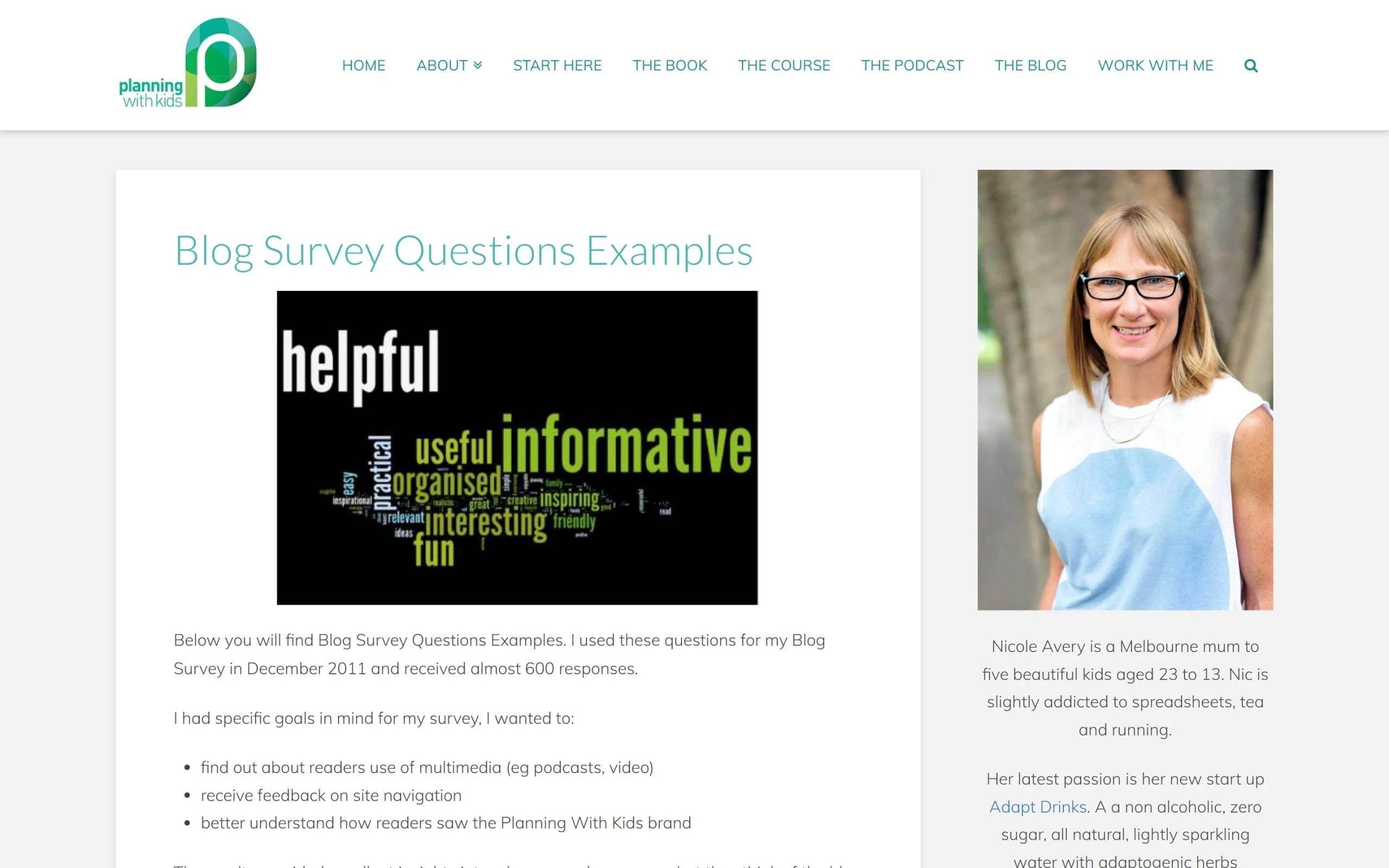 If you're a blogger, creating surveys and polls can help you a lot!
How do surveys help?
With surveys in place, you can collect valuable data, which you can use while making research-based content.
Plus, they help you find your audience's exact needs and interests, allowing you to make even better content.
When creating surveys, you have to make sure you're asking the right question as it'll allow you to discover:
What content do your readers prefer more.
Who actually reads your blog (interests, age, gender, etc.).
What issues your audience might have with your blogs.
Any suggestions or ideas your readers have to improve your content delivery or blog design.
Aside from surveys, polls are also a valuable type of content that you should consider creating for your blog.
If you're wondering why you should consider making polls, here's why:
Polls can help you collect public feedback or opinion on any topic.
They boost engagement as they require participation from users.
Increase website traffic.
Collect email leads.
They're also quite easy to make. Moreover, you can use tools like Opinion Stage that lets you create unlimited polls.
Creating polls will also help you get inspiration for new blog ideas.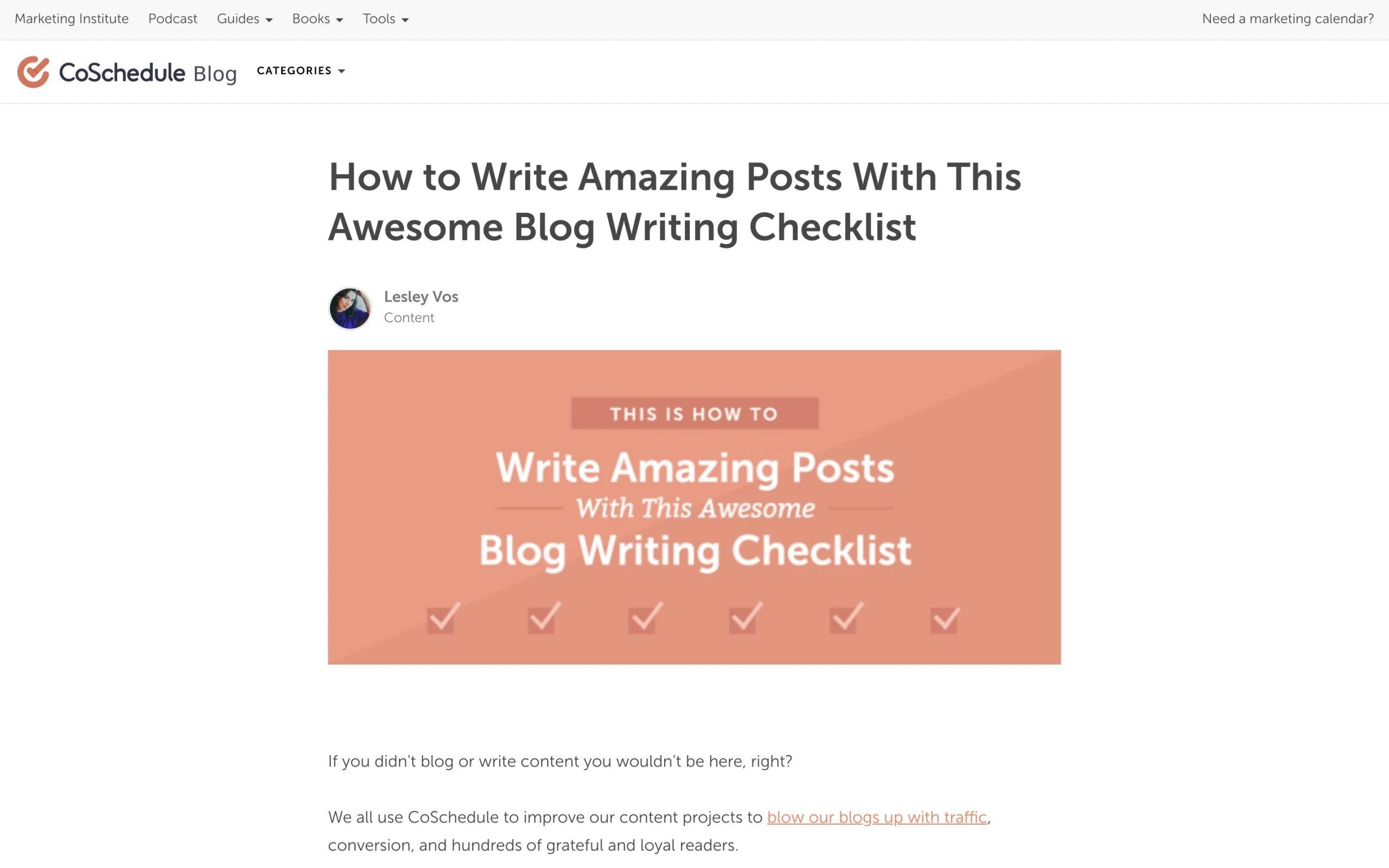 How-to posts or tutorials are among the simplest and the most popular types of content.
Tutorial posts are those pieces where you go into great details on how one can do something. It could be about installing software, achieving a task, or building something. You get the hint.
Moreover, how-to guides are pretty easy to create as you simply have to write on a topic you already know.
Creating a comprehensive and high-quality how-to guide offers the following benefits:
Establish thought leadership.
Build trust.
Grow your email lists.
Finally, remember to break the content into small manageable steps to make it more reader-friendly.
Also, including screenshots, diagrams, or graphs to illustrate key points are always a good idea.
If you're unsure what blog post to write next, consider posting visual content like photo galleries.
Now, don't worry! You can get your message across just as effectively with visual content as you do with textual blog posts.
Have you been on any trips lately? Or are you planning to sell a new product? If so, you can create photo galleries or albums and publish them in your blog post.
The good thing about this type of content is that there's no need for a great story. All you need to do is offer your readers a summary of the photos.
Longform posts are those pieces of writing that range between 1000-7500 words.
This type of content is great because it lets you get a deep understanding of complicated topics.
Did you know that long-form content rank higher in search results?
A study by serpIQ found that the top 10 posts on search results have over 2000 words on average.
If you publish long-form articles and ensure they're helpful to your audience, your readers will stay longer on your blog.
Here's a brief rundown on how to write your first long-form content:
Keep paragraphs short.
Break down content into different sections.
Keep it organized.
Use a conversational tone.
Write an engaging introduction.
Add visuals.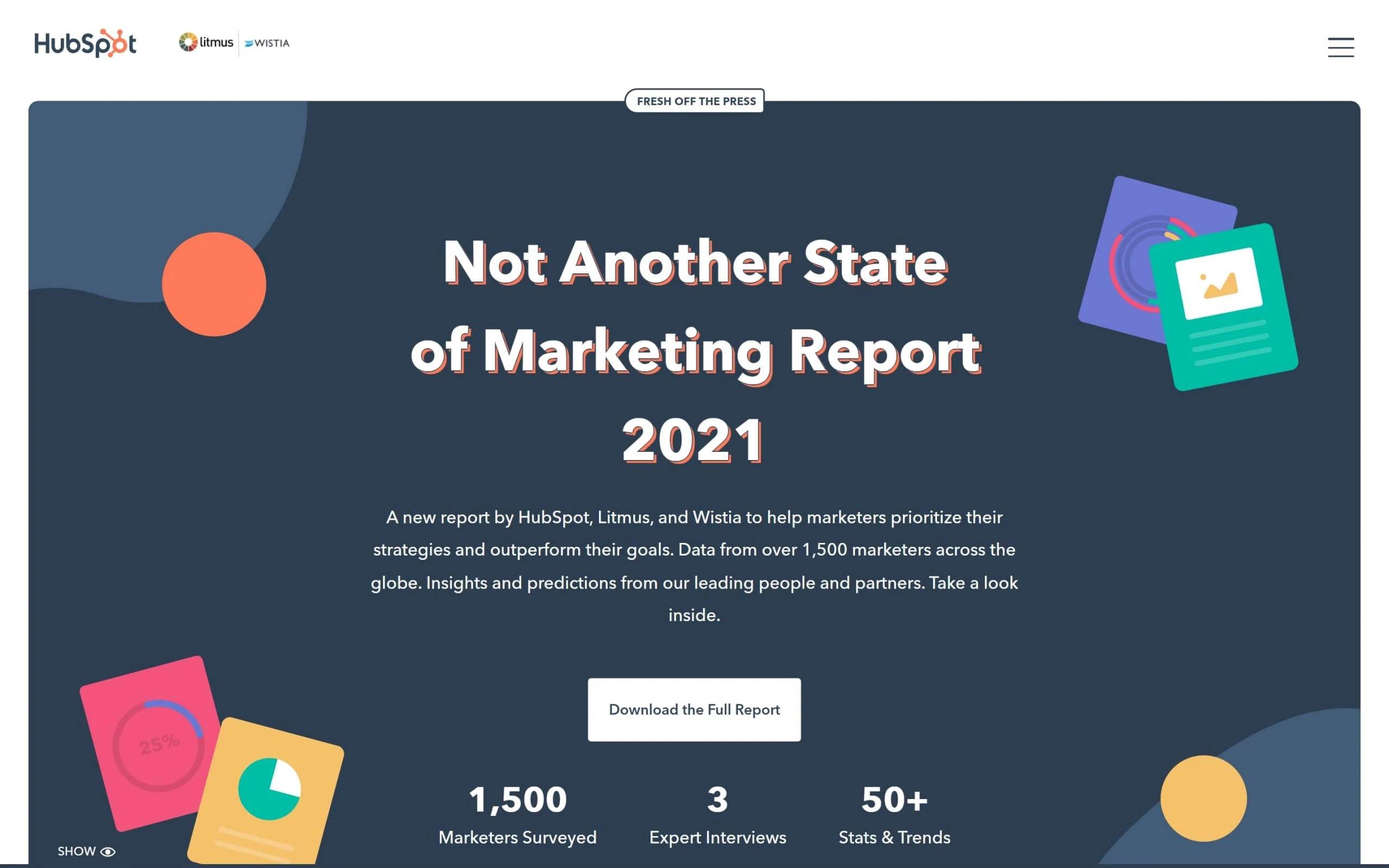 If you're looking for content ideas to prove your industry expertise, consider publishing a white paper.
Whitepapers are authoritative, persuasive, in-depth pieces of content that educate or solve a problem for the readers.
This type of content is detailed, data-driven, and information-dense and prioritizes quality over visual appeal.
Publishing an A+ whitepaper can offer great benefits for you. Some of which include:
Expanding your reach and brand presence within your industry.
Build trust and credibility.
Establish authority.
Increase engagement and shares.
Note: Your whitepaper shouldn't be less than six pages, and it should also include charts, illustrations, and references. Also, make sure it follows a proper structure. Publish the content in PDF format for your readers to download.
If you're looking for some other interactive content formats to create besides polls and surveys, quizzes are an excellent choice.
Quizzes are easy to create, and they help attract a large audience.
Adding a quiz to your blog allows you to provide a fun and interactive activity for your audience.
Benefits of creating quizzes for your blog include:
It keeps visitors longer on your site and lowers bounce rates, which means better SEO and engagement.
Improve your conversions.
Expand your email list.
For WordPress bloggers, the process of creating quizzes is quite simple, thanks to the quiz plugins.
You can also use tools like Playbuzz or Quizzr to create your quizzes online.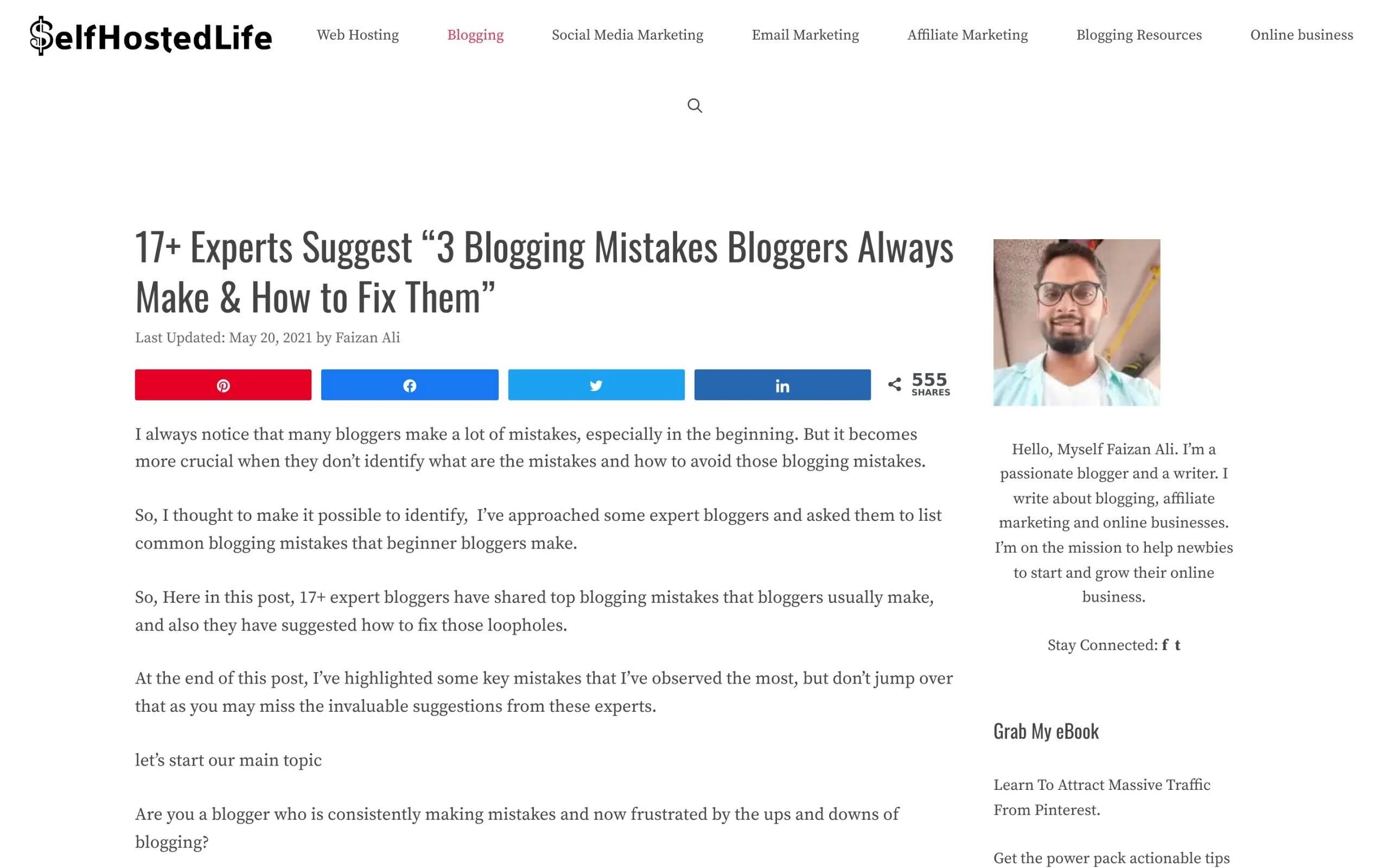 Expert roundups are a popular roundup content type that features quotes or advice from multiple experts in your industry.
To create one, you're required to pick an interesting topic and then reach out to your industry experts to share their thoughts.
These posts can also help boost traffic, and that's because the experts who participate will often share the content on their social media platforms after you publish it.
Two main advantages of expert roundups include:
Works for every niche.
You don't need to be an expert on the topic.
Don't have time to write new content for your blog? Worry not! Guest posts are the perfect solution for that.
With guest posts, you can have more content on your blog without doing much on your part.
Moreover, 62.96 percent of readers consider blogs featuring works of multiple authors more credible. So, publishing guest posts on your blog can prove beneficial for you.
These content types have always been quite popular, mainly because they're great for backlinks and SEO.
That said, you must keep a few points in mind when accepting guest posts, including:
Choose guest bloggers carefully.
Create editorial guidelines.
Make sure the content you receive is original.
An anniversary post is another excellent content type your audience will love to read.
Recall the plans you had when you started your first blog and think about how much you have accomplished since then.
Why not make an anniversary post featuring all your achievements?
This type of post will allow you to go back in time and find out how much your blog has grown.
When you publish such content, your readers will also learn about you and your blog's history a little better.
For instance, you can write about the blog's performance now compared to the initial stages. It could even be about the mistakes and lessons you have learned throughout your blogging journey.
Visit any mainstream blogs and websites, and you'll come across several news-related pieces. It could be on anything, from local news to finance, politics, sports, and more.
Scour different sources to learn about the latest news in your blogging industry or niche.
You can then narrow them down and compile the best ones into a blog article. But, make sure you add your own commentary or critique alongside it.
That said, one downside with news posts is that you'll have to be quick. Why? News has a limited expiration date. The other issue is having to publish at least one news post daily.
We all love shortcuts, and we're always on the lookout for some whenever we get the chance.
As such, publishing blog articles with some practical tips or hacks is never a bad idea.
Such content types help people find quick solutions to their problems. Here's why you should create one for your blog:
They're helpful for readers.
You can create such blog posts for almost any topic.
Easy to scan.
They help improve blog traffic.
Writing about your success and all the nice things you've accomplished throughout your journey is great.
However, your posts don't always have to be about that.
Instead, it'd be awesome if you share the mistakes, your struggles, and the lessons you learned from them.
After all, we tend to learn more from our failures and mistakes, allowing us to grow.
Your audience will surely find such content to be useful and valuable as it'll help them guide them in their journey.
Need some ideas? As a blogger, you could write about:
The challenges you faced or.
A huge mistake you made initially in your blogging journey.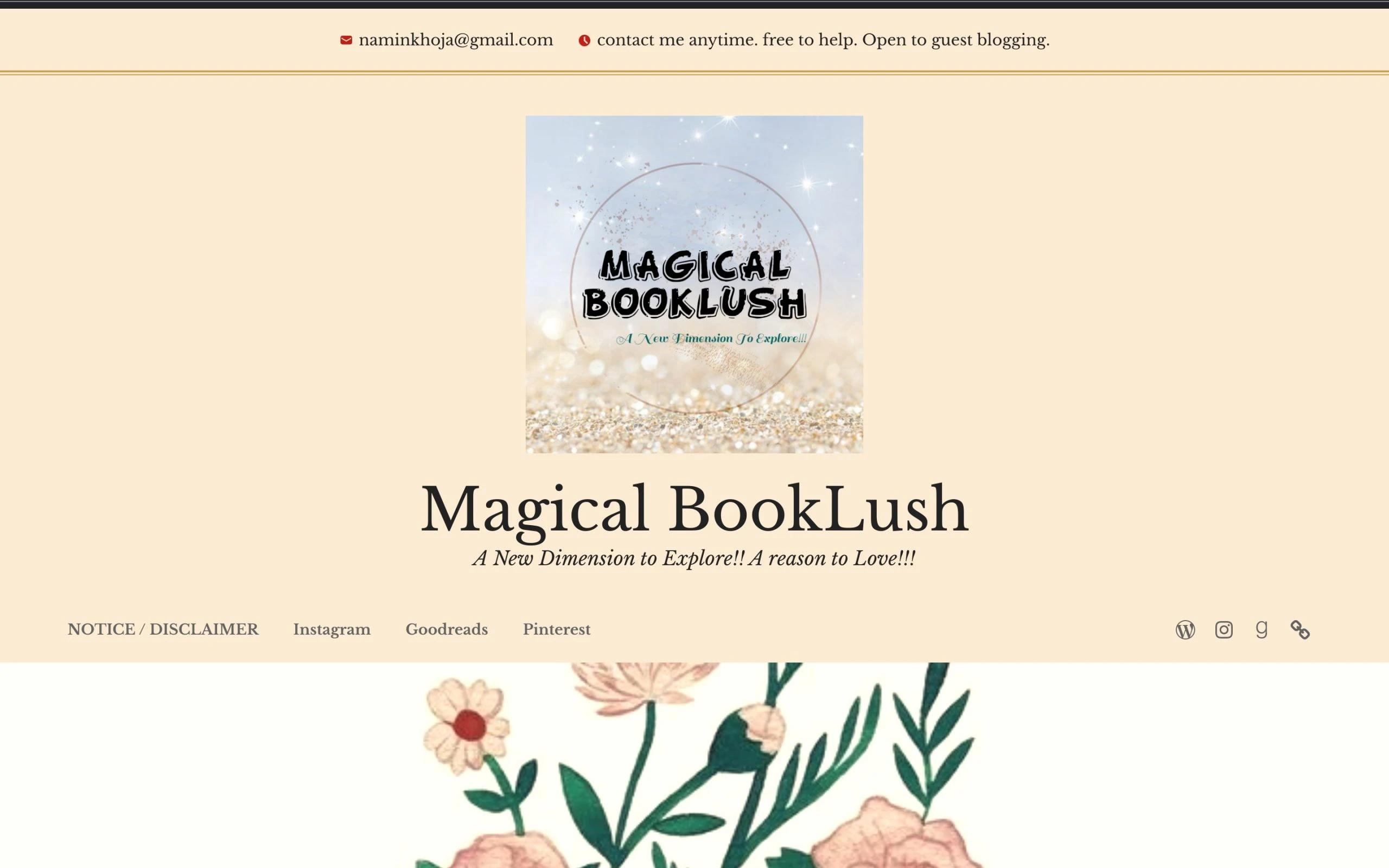 The other form of content that would work well with your readers is the "goals or wishes" post. In this type of article, you talk about your dreams and future plans.
The content can either be about your personal or professional goals and plans. If possible, it'd also be a great idea to combine both.
If you're writing one for a personal blog, here's what you can do:
Share your wishes or your bucket list.
Talk about your future plans and the challenges.
Let your readers know why it's crucial for you to achieve them.
For a business blog:
Share your upcoming roadmap.
Write about any new releases or products to provide your audience a sneak peek.
Writing pieces on current events is a good idea if you're out of ideas for your next blog content.
Why's that? If there is an event trending or happening now in your industry, your readers will already be searching for more details.
So, when you publish such blog posts, they become an excellent source for your readers.
Twitter is a great resource for finding current events in your industry. If you see any new hashtag making the rounds, get more information about it.
Once you're thoroughly aware of what's going on, pick some popular tweets and embed them on your blog piece.
Also, make sure you cover the event from your perspective and include your own views. Adding your personal opinion will help prove your expertise in your industry or niche.
Are you searching for content types that are great for traffic boosts during the slow seasons? If so, you should focus on publishing seasonal & timely blog posts.
For instance, if you run a gardening blog, you can find specific topics your readers will consider timely throughout the year.
That said, for other niches, you can write seasonal blog pieces on broader topics related to events like Christmas, Easter, Halloween, or Valentine's Day.
Plus, your seasonal posts can follow the format of different content types, including:
How to.
Gift guide lists.
Roundup posts.
Seasonal checklist posts.
And many more!
If you want to create blog content that will generate tons of shares and traffic, you should run giveaways or freebies on your blog.
Such content has the potential to go viral, helping you grow your email list, shares, and traffic fast.
That said, these content types work better in some niches compared to others.
Nevertheless, you can always get creative and come up with great ideas to make it work for your niche.
For instance, if you have a design blog, you can share some fresh icons or graphical tools for free.
Digital downloads like infographics, ebooks, or anything related to your niche are some great ideas too!
If you have a WordPress blog, you might want to use RafflePress's giveaway plugin, which lets you run successful giveaways.
Everyone loves reading "Myth Buster" blog post types. And publishing such articles on your blog will help engage & entice your readers.
Why? As humans, we're always curious to find out whether our beliefs are right or wrong.
So, when we come across content that aims to debunk or bust certain myths we strongly believe in, we're instantly hooked.
Regardless of your blog niche, you'll always find myths to write these types of blog articles.
So, how do you write "myth versus facts" content? Here's what you can do:
List all the common yet false beliefs related to your niche first.
Tell your readers how they can mislead them.
Compare the myths to actual facts.
Note: Do proper research to ensure your facts are accurate before writing these blog posts.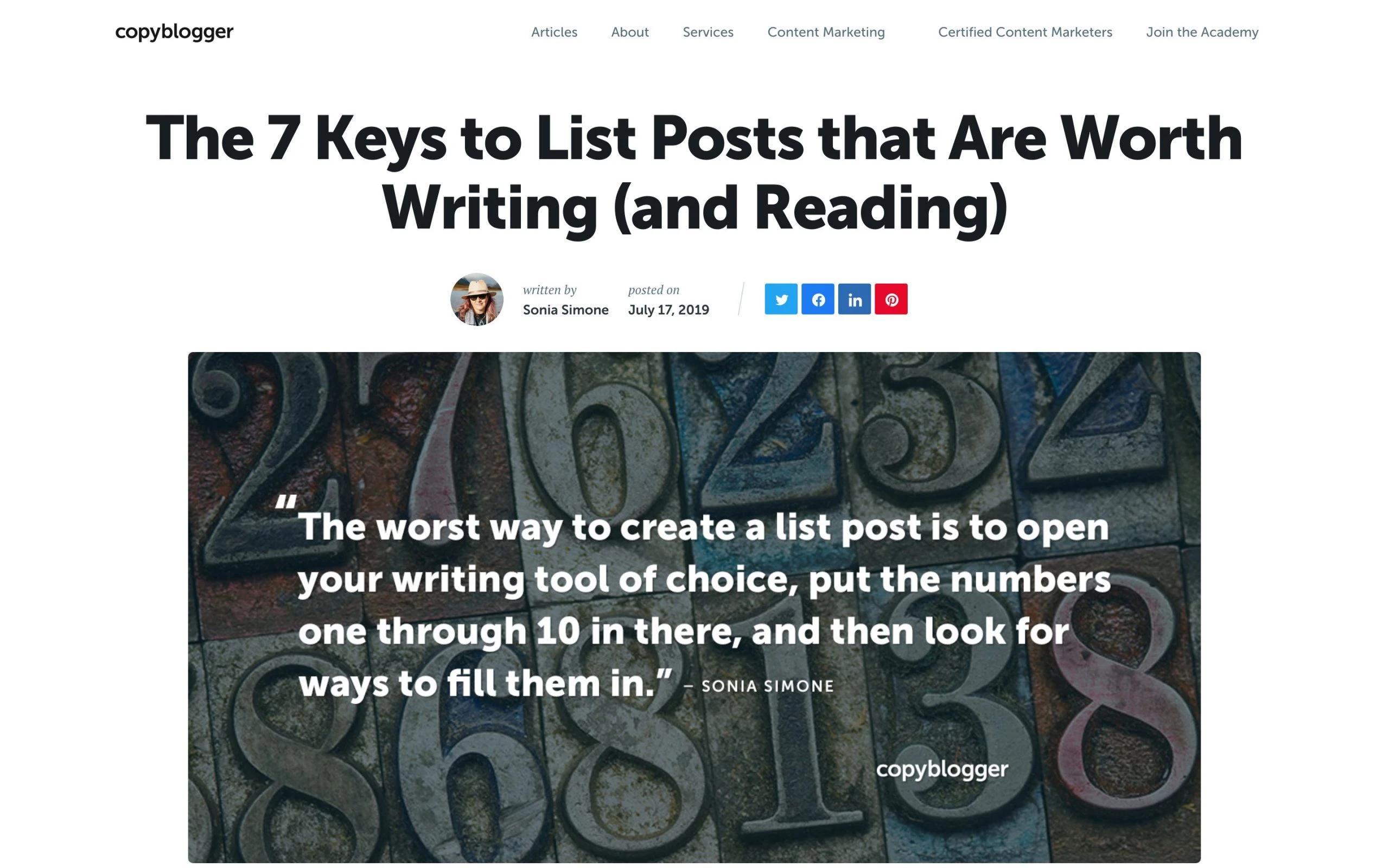 If you want to generate more blog traffic, you should start publishing list posts.
These blog articles are among the most common content types you'll find on the internet (like the one you're reading right now).
The blog topic for this type of content totally depends on your niche. You can write list posts on literally anything you want.
Here are a few reasons why lists posts are viral:
Reader-friendly and easily skimmable.
Each point is unique, making them super valuable for readers.
Great for sharing and bookmarking (thanks to their reader-friendly structure).
Pro tip: When writing your list posts, use catchy clickable headlines.
Writing Top list or Best-of articles can also be great for boosting your blog traffic and shares. But, like resource lists, they require some time to create if you're adding a large number.
You can create these articles in different ways, but the most common format is the list of best blogs on a specific topic.
Similar to expert roundups, top list posts are great for shares, which also means more site traffic.
If, for instance, you create a top list of bloggers related to your niche, make sure you approach them and tell them that they're being featured in your post. That way, they'll even share your content via their social profiles.
If you're looking for interesting content types to create, consider creating a hypothetical piece about something.
These types of content are engaging, and you might have even come across such posts on the web before.
You can start by choosing a topic that's interesting and relevant to your niche. Next, find an element that actually exists in that field. You can then write a "What if" piece about what might happen if that element didn't exist.
For instance, you could write an article about "What if there was no WordPress?"
Get creative, come up with interesting topics, research well, and start publishing such blog posts. Your readers will certainly enjoy reading them.
The other content type you might want to consider creating is the definition posts, which are basically Wikipedia-style articles.
How do you write such blog posts?
First, you have to pick terms that are of significant importance within your niche. Then define them in as simple terms as possible, so readers who are new to the words can understand them easily.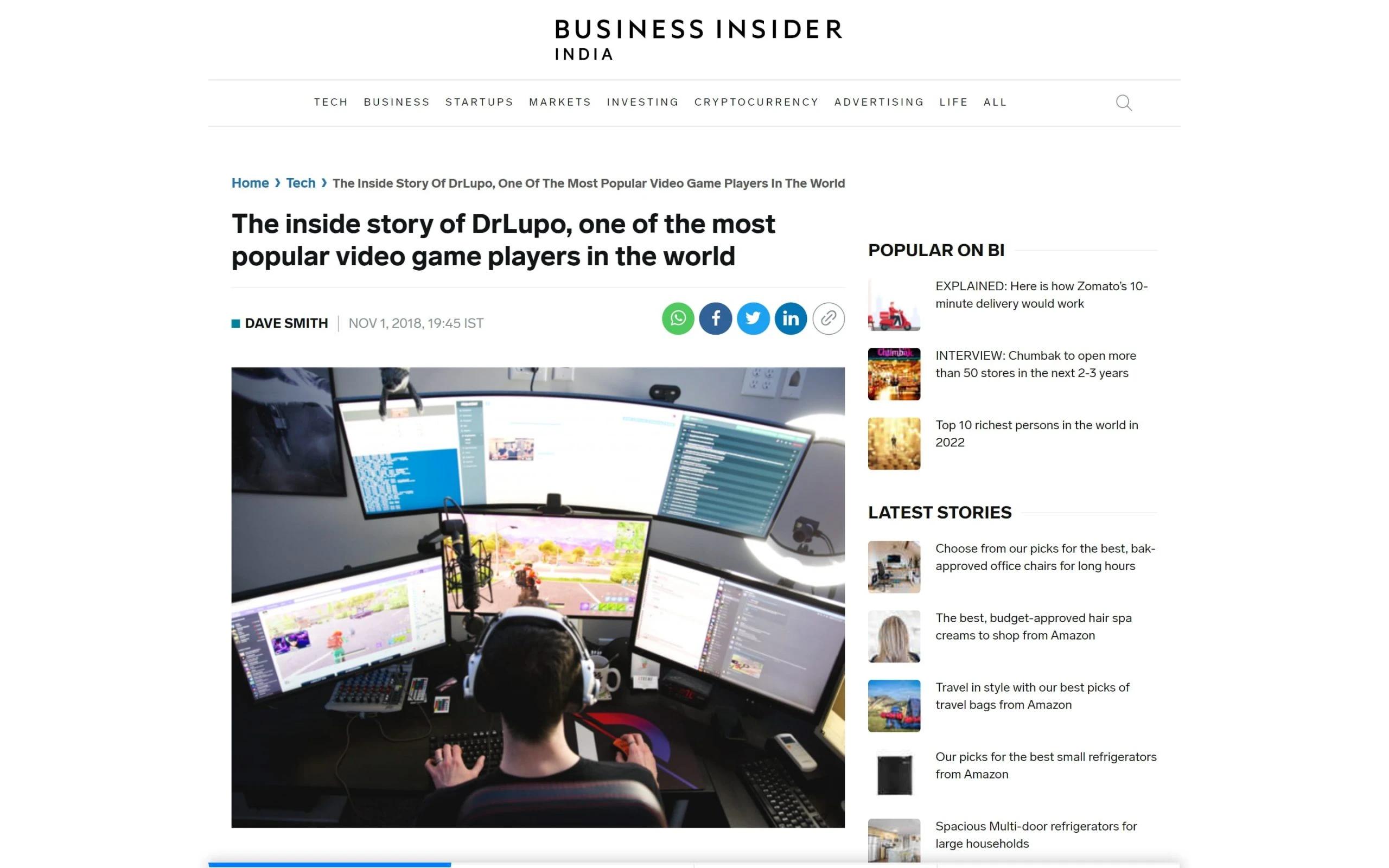 A profile post is similar to an interview blog article, but it's not just questions & answers.
These blog pieces typically follow a story structure, even if you gather the information through a formal interview.
Most often, profile articles talk about the success stories of the person who is featured.
Do you sell an ebook or a course? If so, you can write about one of your client's success stories after following your program.
Whether you sell digital products or not, you can still write profiles about well-known individuals in your niche.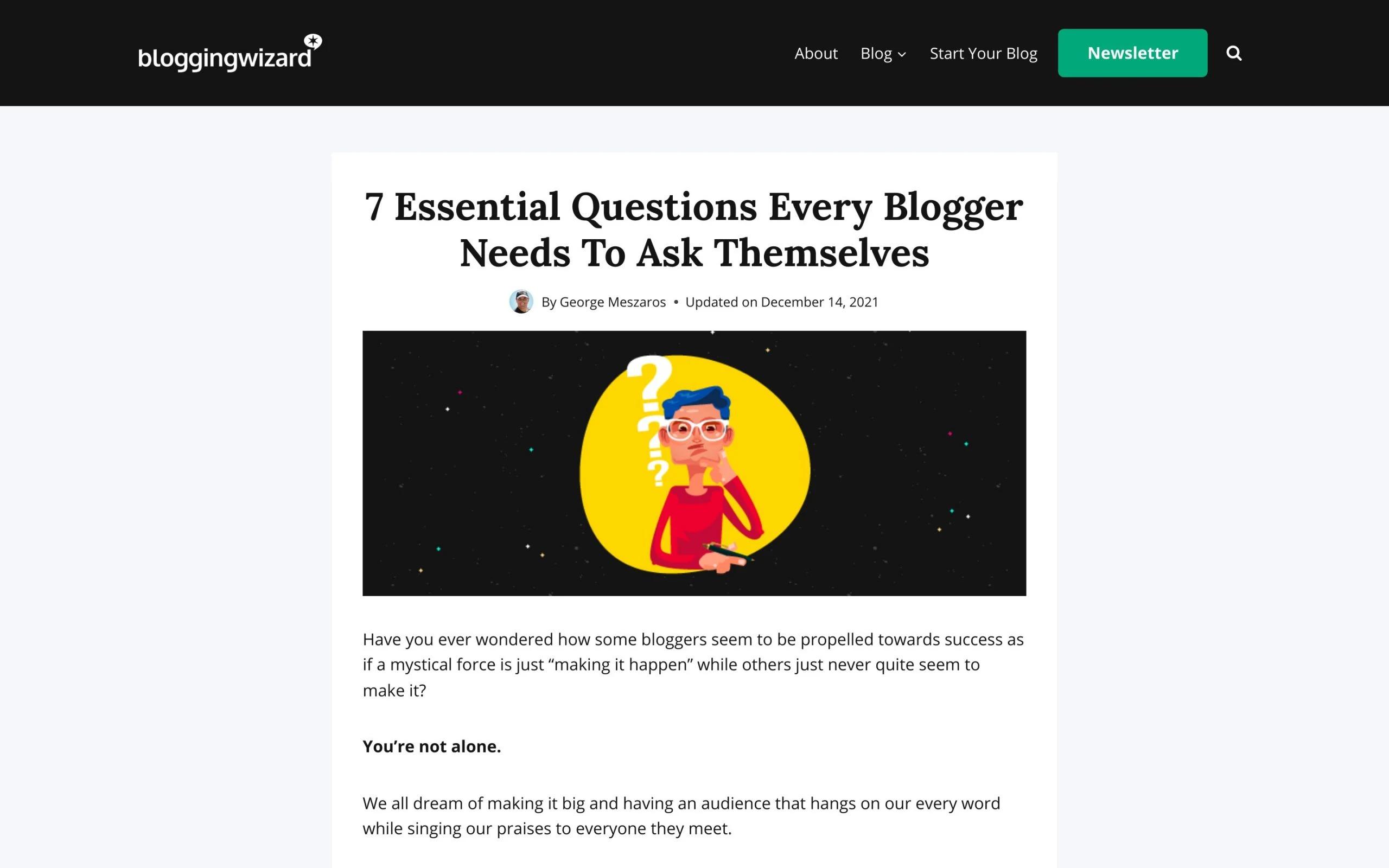 This is similar to FAQs but with a slight twist. In SAQs posts, you write about questions your readers should be asking instead of questions they frequently ask.
How can SAQs posts help your readers? You see, frequently asked questions may seem like the most important ones, but they aren't. Not always, at least.
Publishing these types of content will allow you to showcase your expertise. Plus, your reader will gain much value from such forms of blog articles.
Special reports are like ebooks but with less content. Typically, these types of blog pieces focus on a single aspect of a particular topic and are often delivered for free.
If you're making one for your blog, keep the following things in mind:
Use the same approach you use when creating an ebook.
After completing the report, you can even announce it in your upcoming blog piece.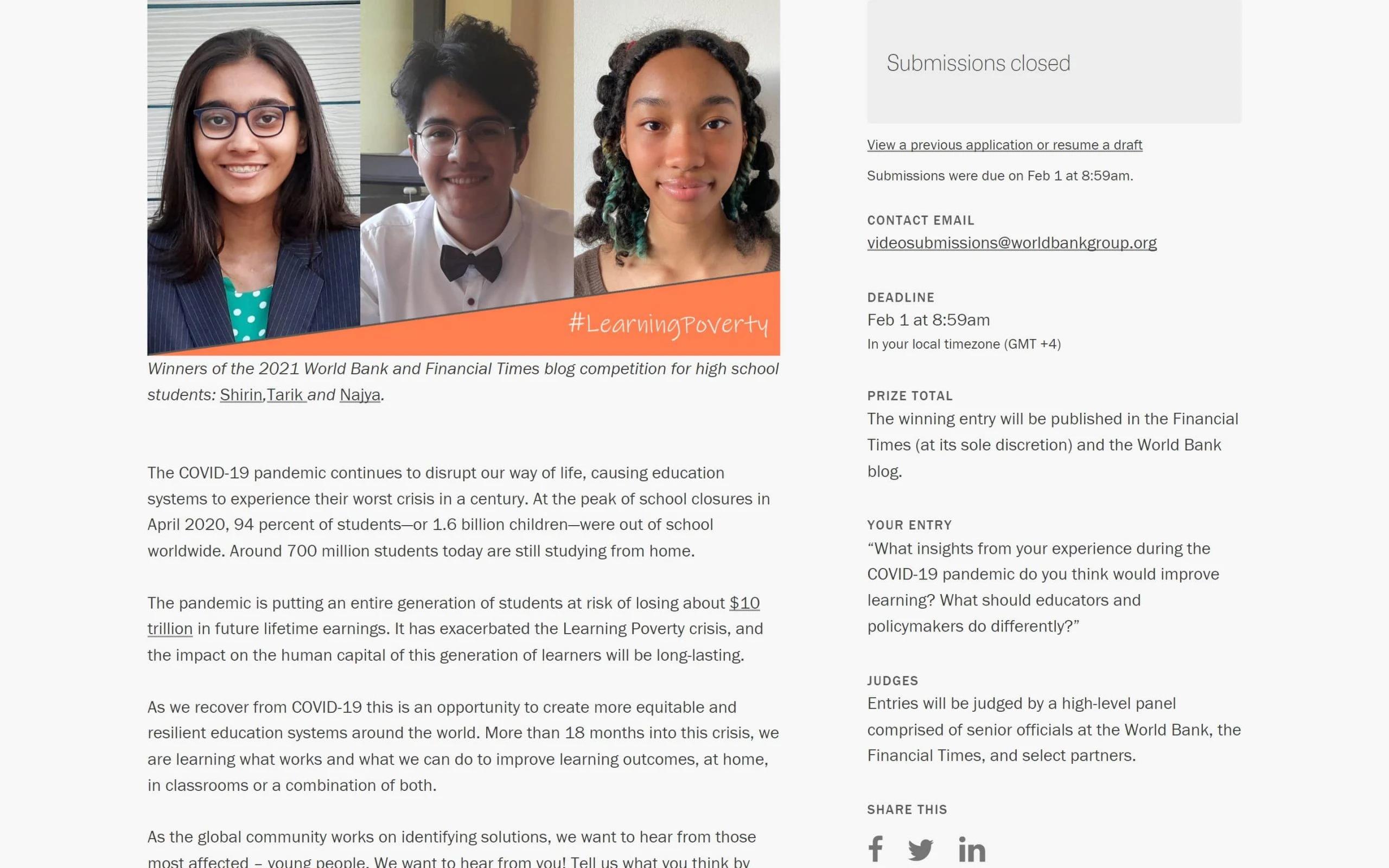 These content types are also great for connecting with your readers, and they can even help attract new visitors to your blog.
The most crucial element of contests is the price. You have to think of something your readers will want to compete for. As such, you may have to spend some money or get yourself a sponsor.
Besides contests, draws and races are other excellent content ideas to interact with your audience.
For races, what you do is give your readers a specific task and reward the first one to complete it.
As for draws, the rules remain the same, except that you pick the winners randomly.
The prices could be anything you feel is valuable for your audience. For instance, if you're a blogger, you can offer exclusive blog content, pro blogging tips, and so on.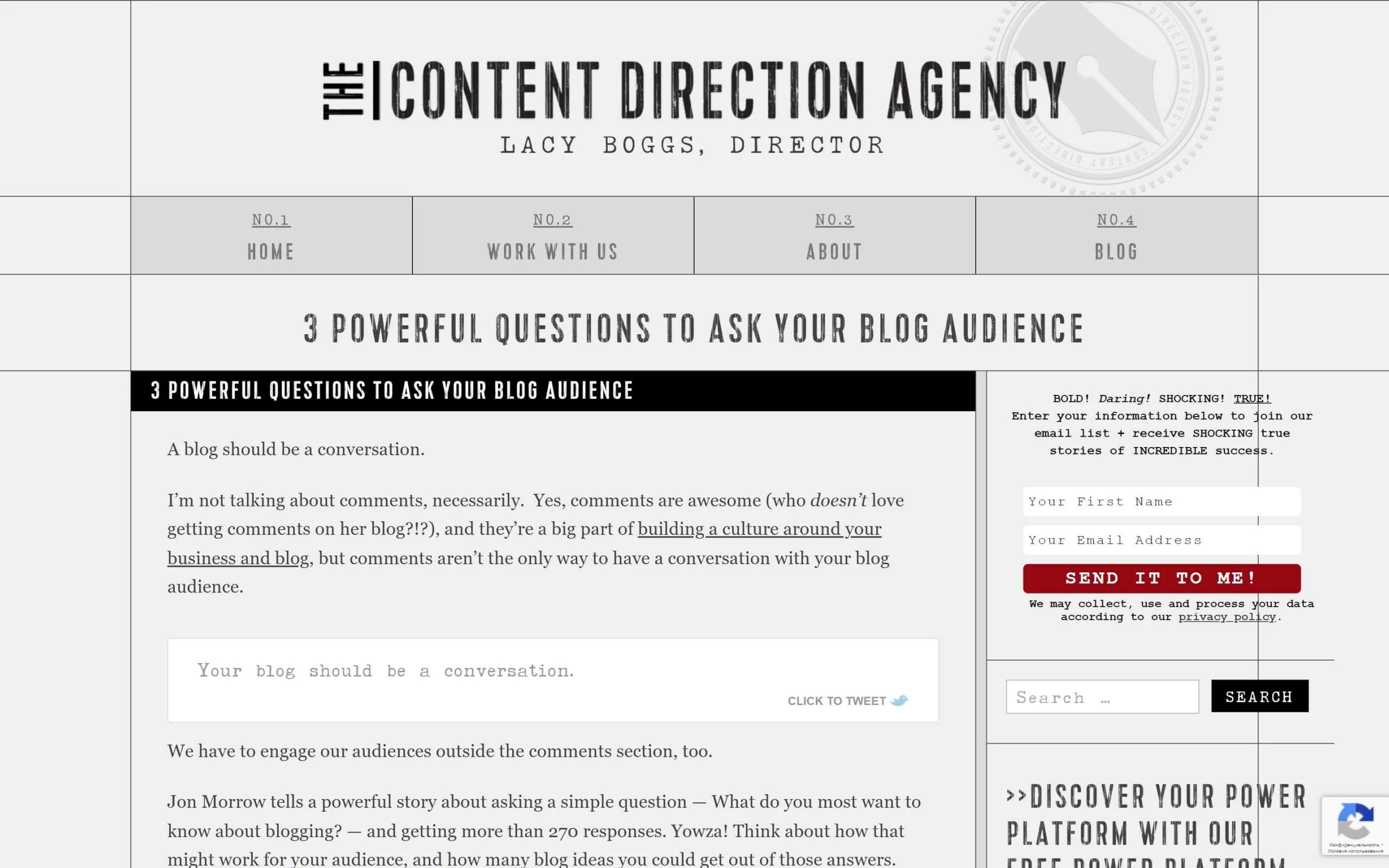 If you have a decent amount of readership on your blog, this type of post can be perfect for engagement.
"Open Questions" article is a blog piece with a single question for your readers.
Do keep in mind that you need to ask something related to your niche.
Open question posts can help with your research work for a new blog post. Publishing such content will also improve your relationship with the readers, which is always good.
This is like an open question, but this time, you start the post with your opinion and allow your readers to pick aside.
Debate posts are also similar to the controversial articles that we talked about previously, and as such, they'll encourage interactions from your readers.
You can even publish another post as a follow-up and point out the critical aspects of the debate post.
Again, for such type of content to work, you need a good number of audience engagement on your blog. So, it'd be a good idea to publish a debate post once your readership grows.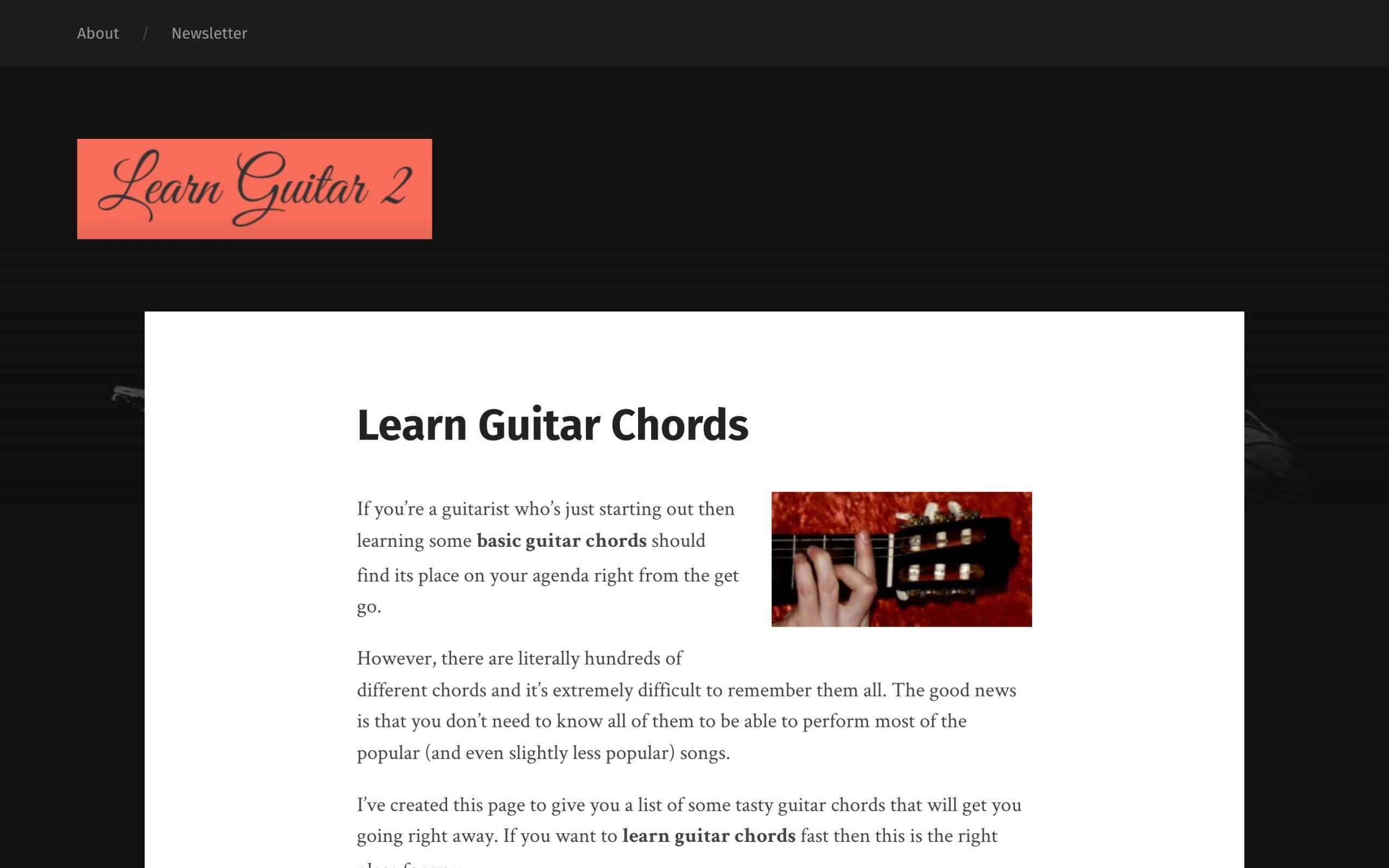 In this form of content, you include links to multiple posts revolving around the same topic.
Plus, you add some additional comments or information alongside the links.
A great example of such posts is this guitar blog that shares guides to learning guitar chords.
There's a post for each chord, and you'll also find a huge gathering post with links to every article along with some additional resources and tips.
If you notice closely, the overall post looks similar to a crash course on guitar chords. You can take the same approach and create this type of content related to your niche.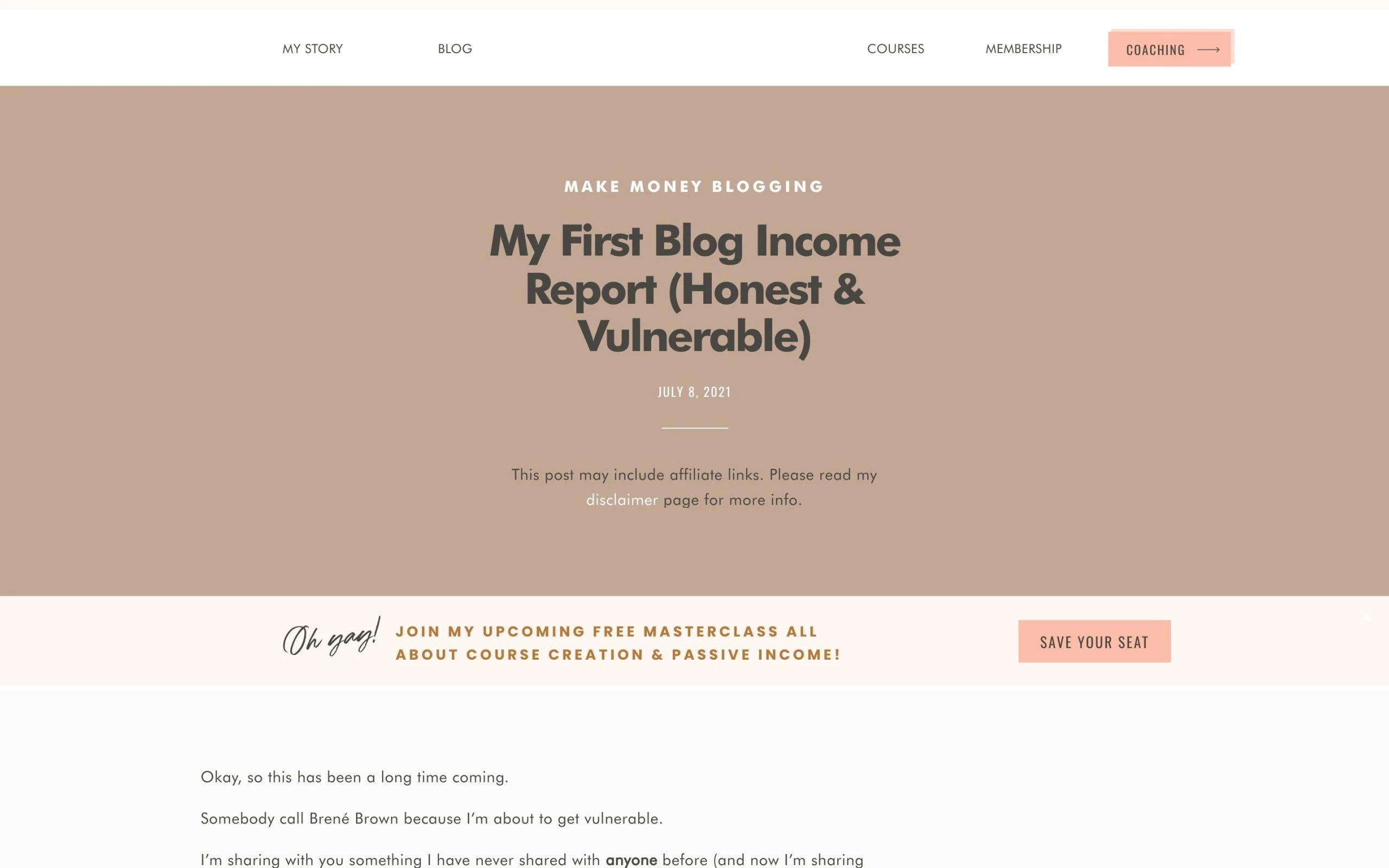 Quite popular lately. You might have even seen many YouTubers and bloggers sharing their monthly or annual expense/traffic/income reports.
Such type of content works because it motivates you and creates transparency for your readers.
For this, you simply need to check your bank account and the Google Analytics account. You can then create a post comparing the changes with the previous year or month.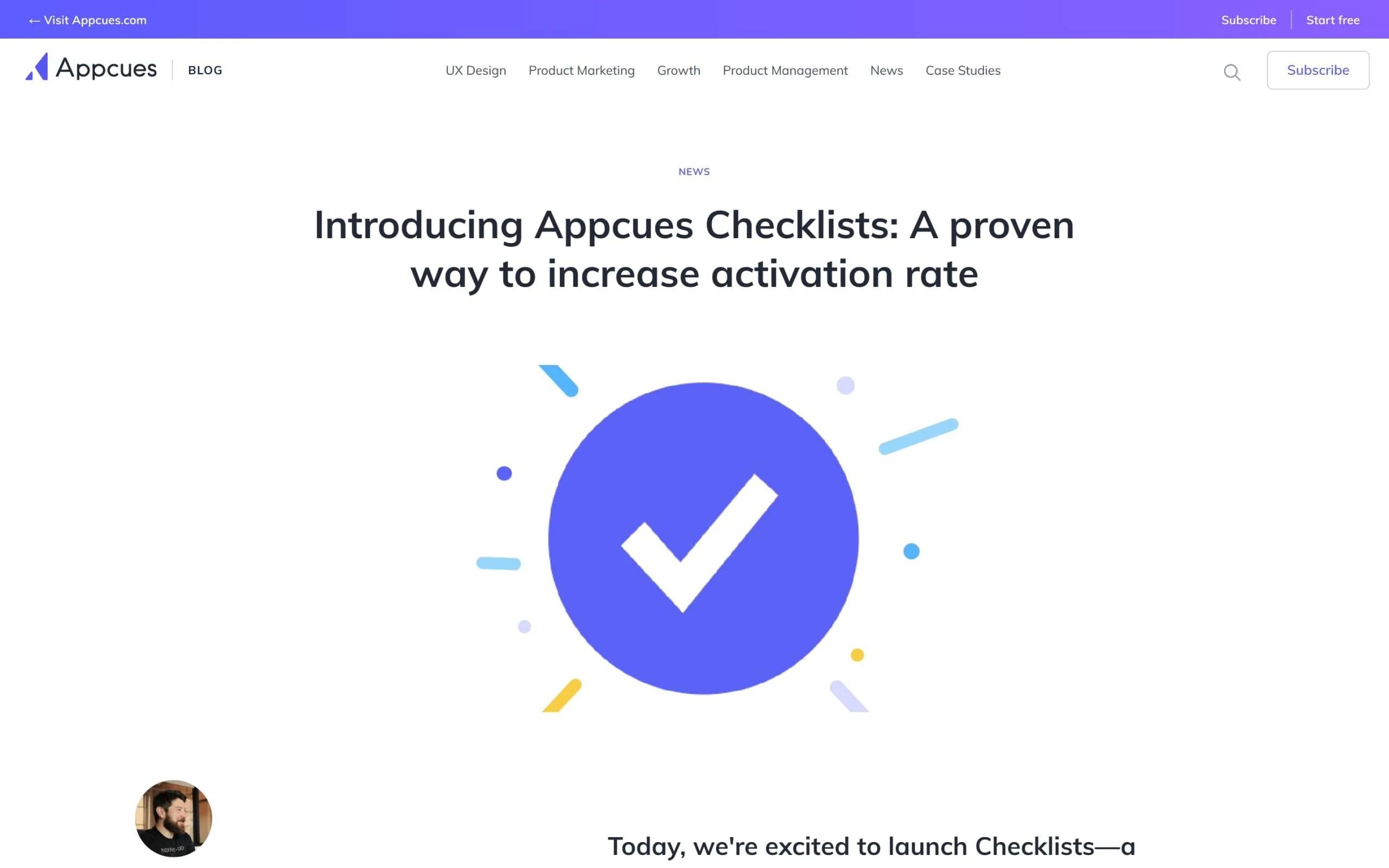 You can also publish an announcement post to inform your audience about any new tool, service, software, etc.
Share some info about what you're announcing – its features, how to get it, launch date, and so on.
Such content helps notify your audience about everything new that's going on with you or your business.
Comics are another excellent form of content you can create. Web Designer Depot is a fantastic example of such posts.
The site posts a set of weekly comics that revolve around blogging, web design, and funny situations.
If you can get someone to create actual comics or make them yourself, you might want to consider publishing this content on your blog.
They can help expand your reach and give your audience content that's easy to digest. Plus, comics are excellent link bait.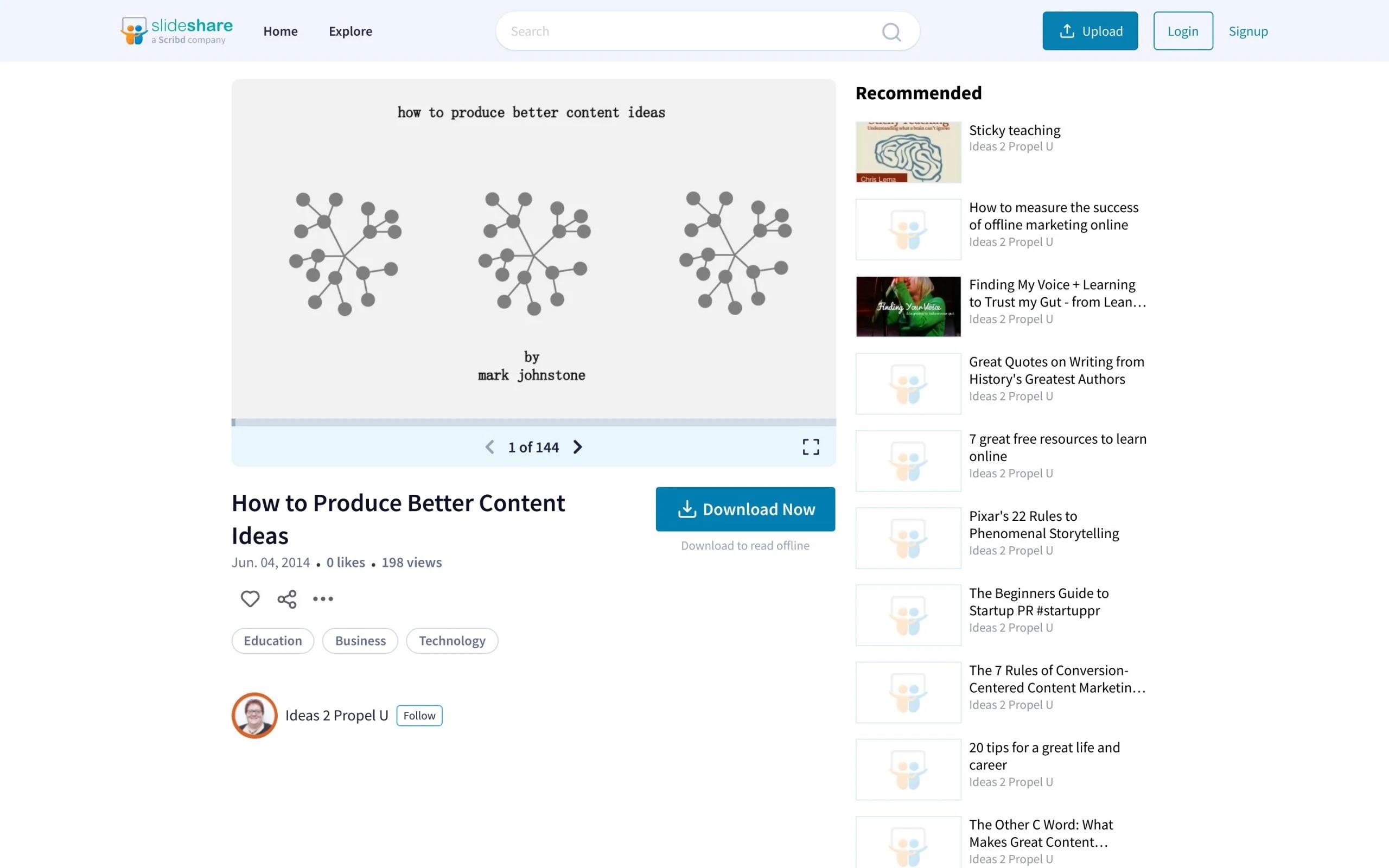 Have you got any slides from your previous presentations? If you do, they would also make great blog content.
You can start by posting the presentation on Slide Share and embed the content in your post.
Remember to include information about the presentation, and request your audience to re-embed them on their blogs too.
We only tend to show viewers the final product and never the process that goes into creating it.
So, why not create a blog post that talks about everything that happens behind the scenes?
Giving your audience access to such content will help build better relationships with them and improve loyalty.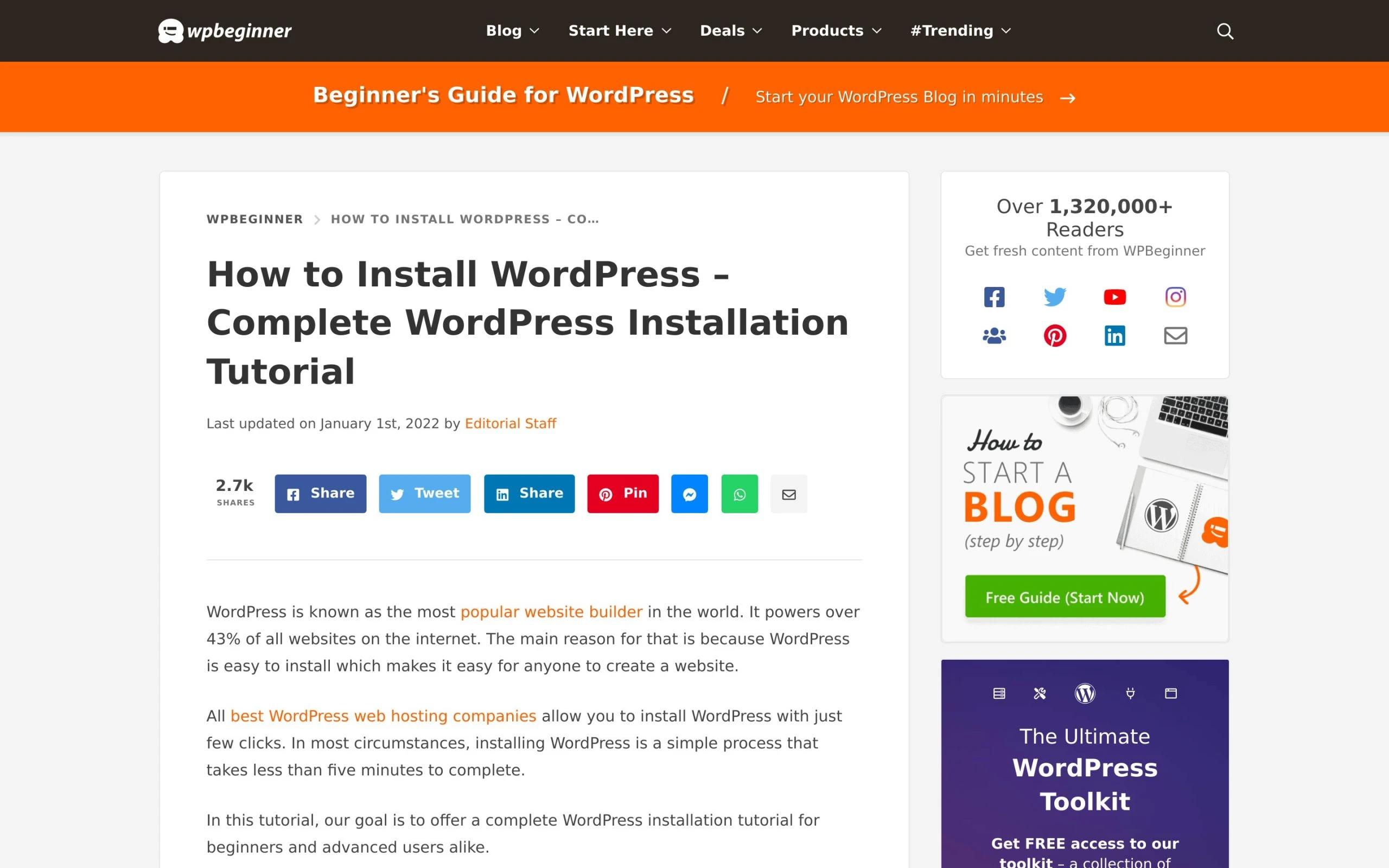 Need some awesome and creative content creation types? Illustrations are a great option.
With this type of blog content, you can put your thoughts across in an educational or humorous way.
Moreover, illustrations are easier to comprehend and a lot more engaging than posts with long paragraphs of texts. Plus, they're a more creative approach.
Are you taking on a new exciting project? If so, a post announcing it and inviting your readers to participate would be a great idea!
But, of course, for this blog post type to work, you're going to need a decent or moderate readership.
Now, moderate doesn't necessarily have to be in terms of numbers, and it's about the engagements with your blog pieces.
If you have a blog for your business, this type of content will be of great help.
A blog page or a post featuring real testimonials from your clients can help build trust & credibility. Plus, they are great for attracting prospective clients.
As a blogger, you can even ask your readers to share their experiences on how your blogs have helped them. You can then publish the testimonials in a blog piece. Alternatively, you can opt to provide a video recording app where they can express their satisfaction from using your product or service. Give them an easy-to-follow guide on how they can capture the perfect testimonial video, then add the video to your blog's testimonial page.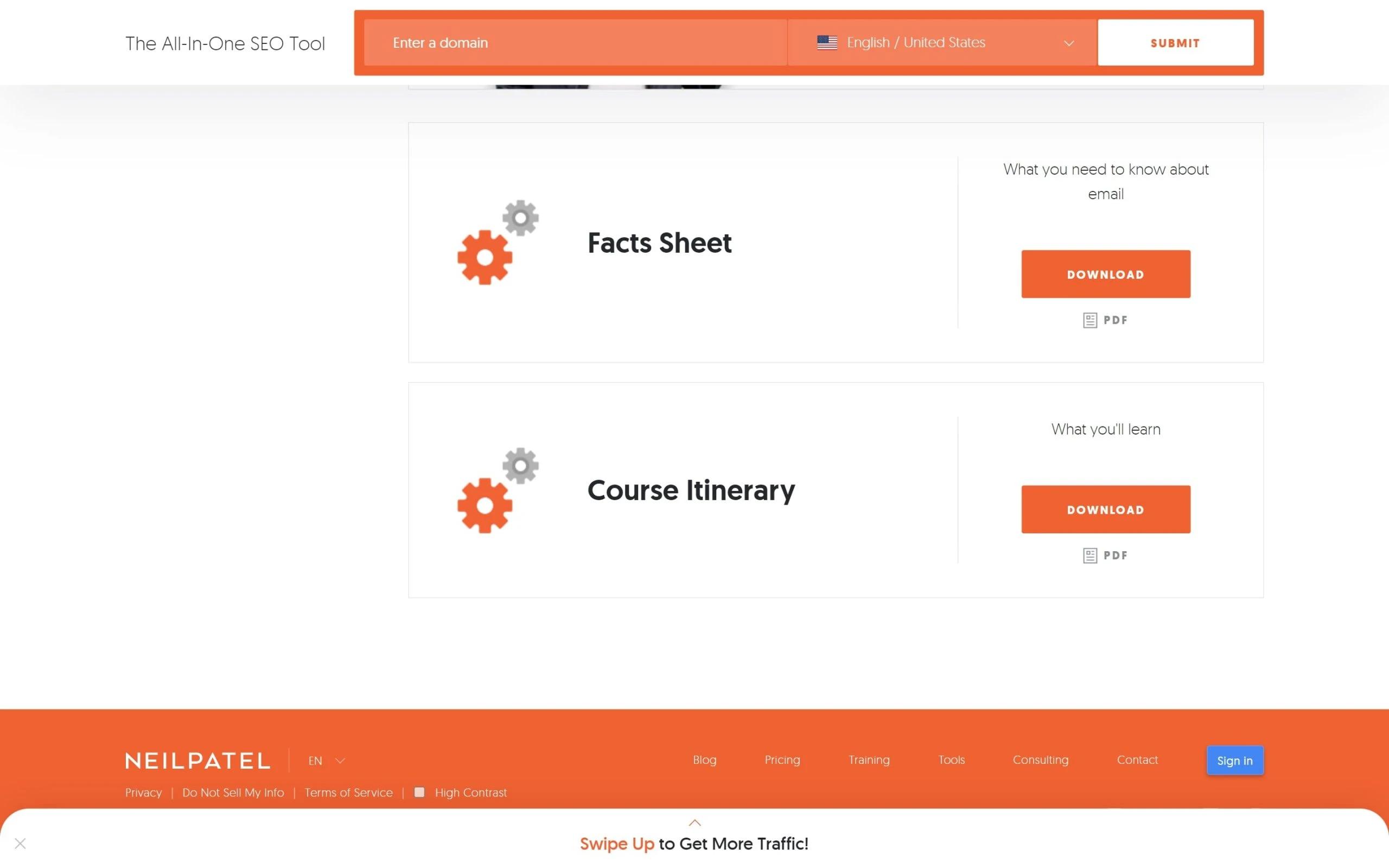 You can also create PDFs for your readers to download. Often, most PDFs are delivered in the form of ebooks.
However, that isn't mandatory. Instead, you can publish PDFs with useful information.
For instance, if you're a blogger, you can include tips or hacks on how to create blog posts.
Over to You
So, these are some of the different types of content worth publishing in your future blog posts.
Of course, there are still many other types of content out there. Nonetheless, the ones mentioned on this list are among the best.
How about your list?
Have you got any other killer content types that you'd like to share?
Perhaps, you've got a favorite type.
If so, do let us know in the comment below. We'd love to know about it.