Architecture is always changing with new ideas. It's important for people in architecture to learn about the latest things.
This list of architecture websites shows the best 20 websites for finding new information. They show cool building designs from around the world. They explain new ways to build greener and use new materials. Checking these sites regularly helps you understand what's happening with architecture today. You can stay up-to-date easily.
🏛️ How We Picked the Best Architecture Websites
Design and Aesthetics: The site design should be clean, visually pleasing, and intuitive to navigate. Excellent use of images, illustrations, and diagrams to showcase projects.
Range of Project Types: Shows a diverse portfolio of past projects including buildings, interiors, urban design work, etc. Covers multiple sectors like residential, commercial, institutional, etc.
Quality of Content: In-depth project profiles with details on design concepts, materials used, sustainability features, etc. Also features blogs, magazines, and videos.
Ease of Navigation: Simple navigation menu to easily filter projects by typology, location, year, etc. Interactive site maps for discovering content.
Responsiveness: Architecture websites that are optimized for viewing on desktops as well as mobile devices like tablets and smartphones.
Additional Resources: Provides useful guides, toolkits, and case studies for professionals as well as general audiences. May also have job/internship listings in these architecture websites.
Awards & Recognition: Recognized in the architecture/design community through high-profile awards, publications, and exhibitions.
User Experience: Gets positive reviews and ratings from users for inspiring, educating, and showcasing impressive works. Smooth browsing experience.
🤝 Why You Should Trust Our Recommendations
Long-time presence on ThemeForest market since July 2015, with extensive experience selling themes.
Tremendous sales success, having sold over 23,000 themes to date.
Highest possible 5-star rating on ThemeForest with over 600 customer reviews.
Prestigious Power Elite Author ranking, awarded to only the top 154 authors on the site.
Wide selection of 20 total themes to choose from on their ThemeForest page.
Most popular theme has over 8,600 sales, demonstrating strong customer demand and approval.
Years of experience developing award-winning themes means they understand what customers are looking for.
High sales volumes and positive reviews/ratings signify that their recommendations will also have broad appeal.
Track record of success on ThemeForest establishes them as trusted experts in the theme development field.
Best Architecture Websites to Inspire Architects and Designers
UNStudio is a big design company that has been around for over 30 years. It was started in Amsterdam in 1988 by Ben and Caroline. Now they have offices in 6 cities around the globe. Over 300 people from all over the world work there.
UNStudio wants to make solutions to important problems that communities face. Some examples are more cities and people, climate change, an older population, and money problems. They think about how these things will affect buildings and places where we live. They make plans to change as technology and worldwide trends change too. UNStudio cares about helping the environment. They look at how projects will impact both people and nature from the beginning.
Their goal is to make things that last a long time and help with problems. To do this they consider how major worldwide trends will change buildings. Their vision is for planning ahead for the future.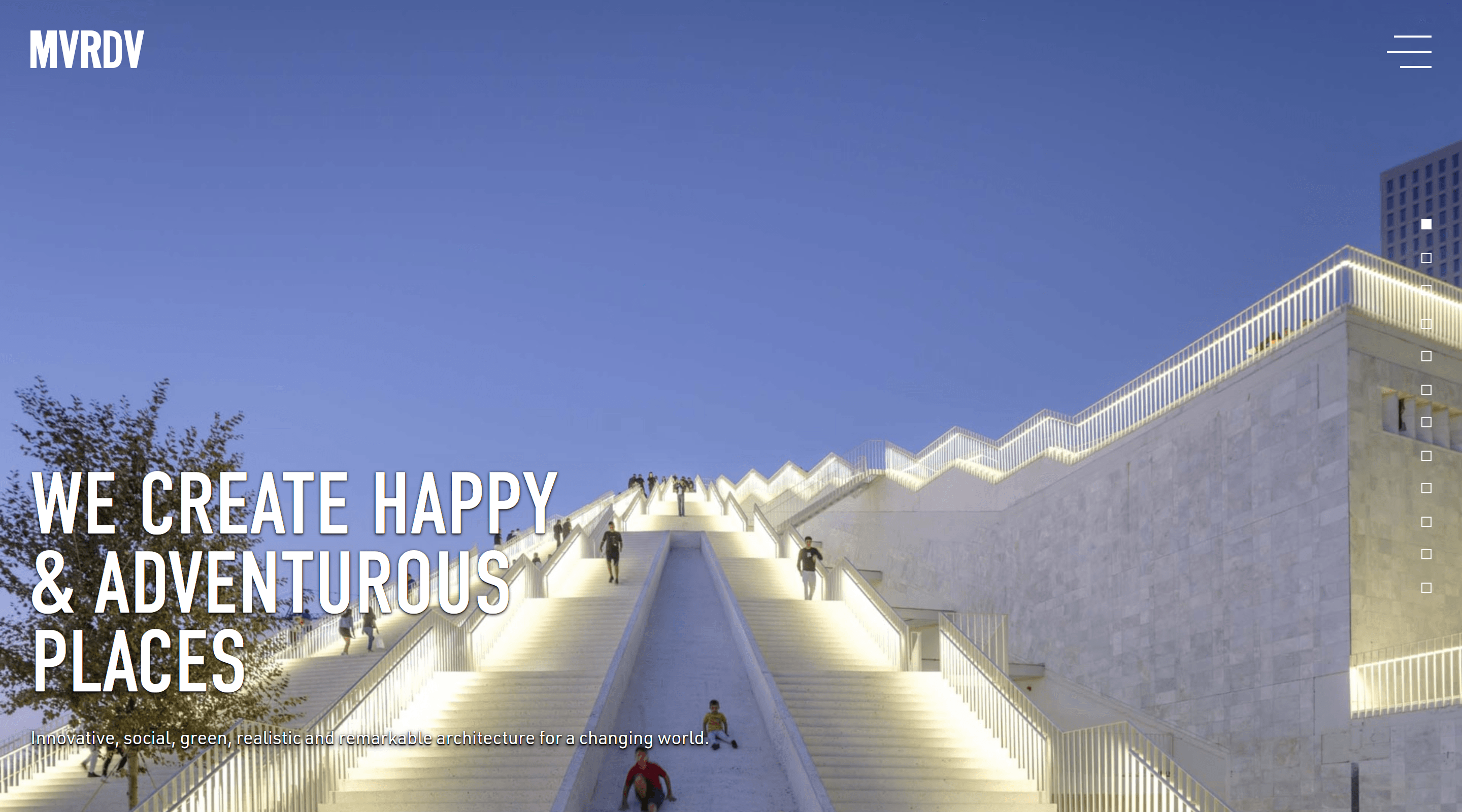 MVRDV is a really cool design company that you should know about. They've been making buildings for over 30 years all over the world. MVRDV has worked with lots of people like clients, community members, and experts from the beginning. This helps them make places that work for everyone. It also means their buildings feel connected to where they are.
One famous project is the Markthal in Rotterdam - it's a market inside with homes on top! They also did the Radio Tower hotel in New York, which looks like stacked boxes in different colors. Another one is the Valley in Amsterdam, with 3 towers covered in plants.
Two things make MVRDV special. First, they care about protecting the environment. Every project gets help from their Climate Team. Second, they use new technology well. Their computer methods help buildings stay efficient and able to change as needed.
3. 🏅 Our Pick - HKS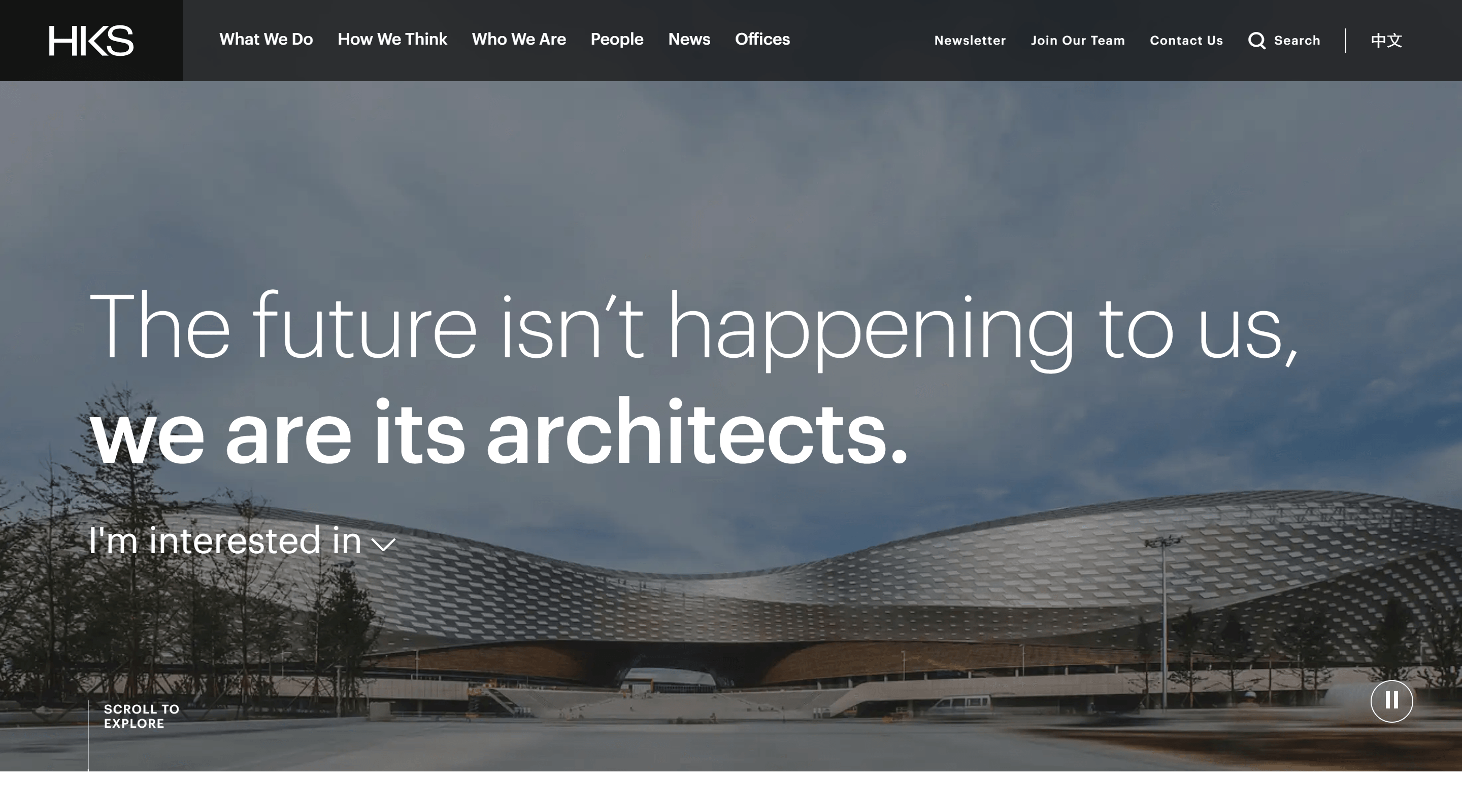 HKS has been making buildings all over the world for a long time. It is one of the best architecture websites. They focus on making places that are fun and new. This is why so many clients hire them. Their architect website is useful for business owners and marketers in architecture. On the site, you can see their work in different kinds of design like buildings and city planning. They have cool things to teach people in this industry too. The website looks nice and is easy to use.
Whether you want to design ideas or to learn about their services, the HKS site has it. You'll get to see pictures of projects from all over. They show their expertise in areas such as making buildings, doing inside spaces, and improving cities. The website is a great reference for anyone making or selling places. HKS is really good at what they do. So if you need design help or want to see innovation, check out their website.
Why is HKS Our Top Pick Among Architecture Websites?
Lots of finished building pictures - Over 1,000 kinds of buildings like sports arenas and hospitals to see.
Project details - Learn about design choices, challenges, helping the earth ideas, and more for award-winning buildings.
Expert advice - Read blogs and papers from designers with over 50 years of experience.
Building tours - Take virtual tours of famous places and listen to information. Better than pictures!
New trends - Find out how eco-design, health rules, and tech are changing design worldwide. Helpful for clients.
Global knowledge - As a big company, they know innovative styles in other countries.
Talks and webinars - Watch past interviews with designers anytime or join live talks from home.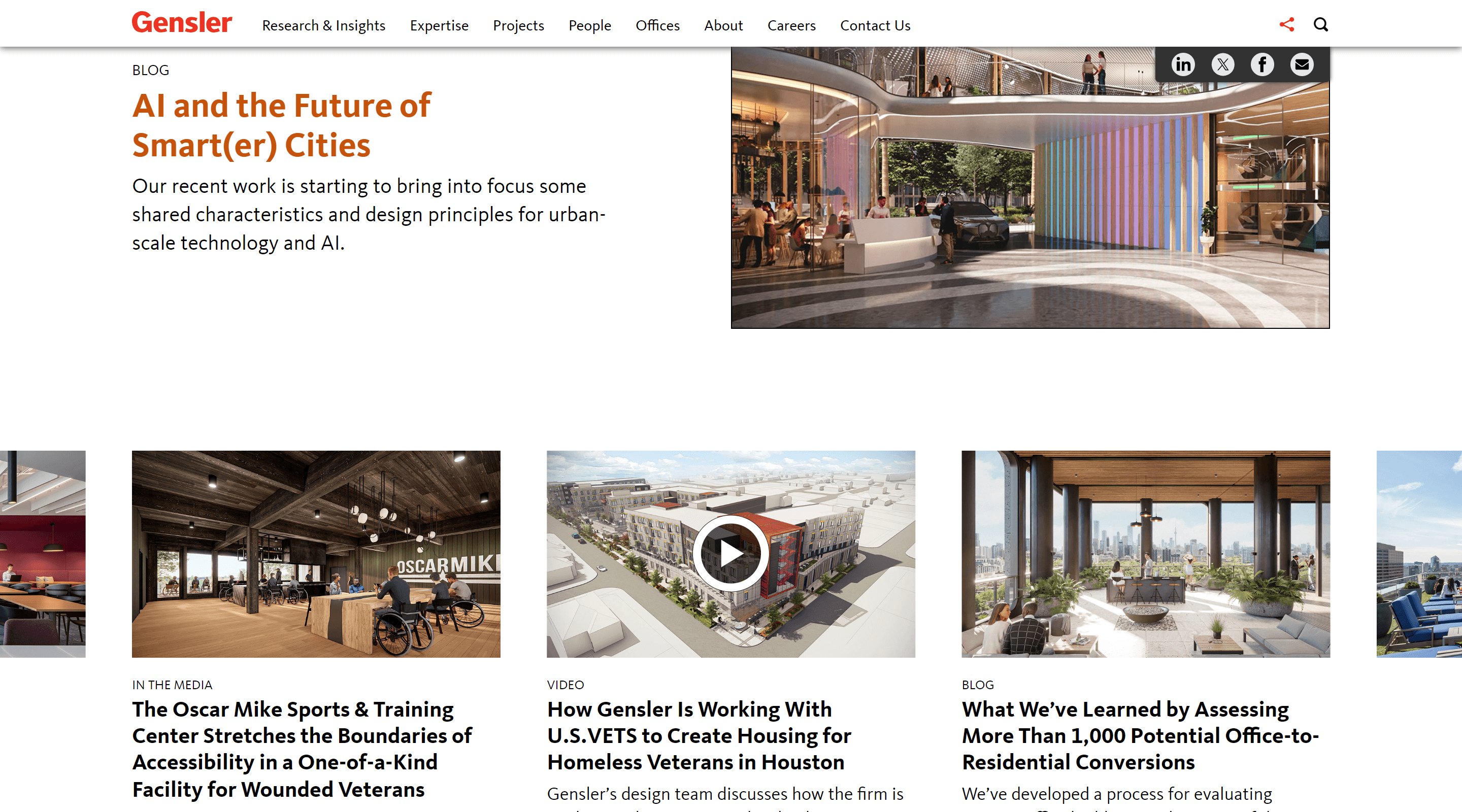 Gensler as one of the most popular sites for architects is a big design company that helps make buildings all over the world. They have offices in many places like Asia, Europe, Australia, and America. Because of this, they help a lot of people through the places they create. Gensler wants to make spaces that are good for people. They also try to solve problems in cities so everyone has a better future. Their architect website is useful for people who own businesses in design and architecture.
On the site, you can see many of their projects. These range from tall buildings to famous landmarks. They show how Gensler finds creative solutions. The website also shares smart articles and research to teach about new design ideas. Gensler cares about communities. Employees volunteer their time and skills to help in a good way. They want the design to be about people first. This is why businesses trust Gensler to make great architectural solutions. Their website is a nice place to learn and get inspired by their work.
HOK, also known as one of the most sites for architects is a big company that has been designing and building places since 1955. It is one of the best architecture websites. They have many offices all around the world, including America, Asia, and Europe. Over 1600 people there have skills in architecture, engineering, and city planning. HOK helps with lots of parts of design like architecture, consulting, landscape, and green building. They are known for using nature a lot and finding smart designs. The company also uses new technology well when making buildings.
On their blog called "Life at HOK", you get to see what they do behind the scenes. It shows local projects they are working on too. The blog has received praise for being unique. Their website is useful for people who own businesses about building and design. It teaches about what HOK does well. You can also look at pictures of places they created.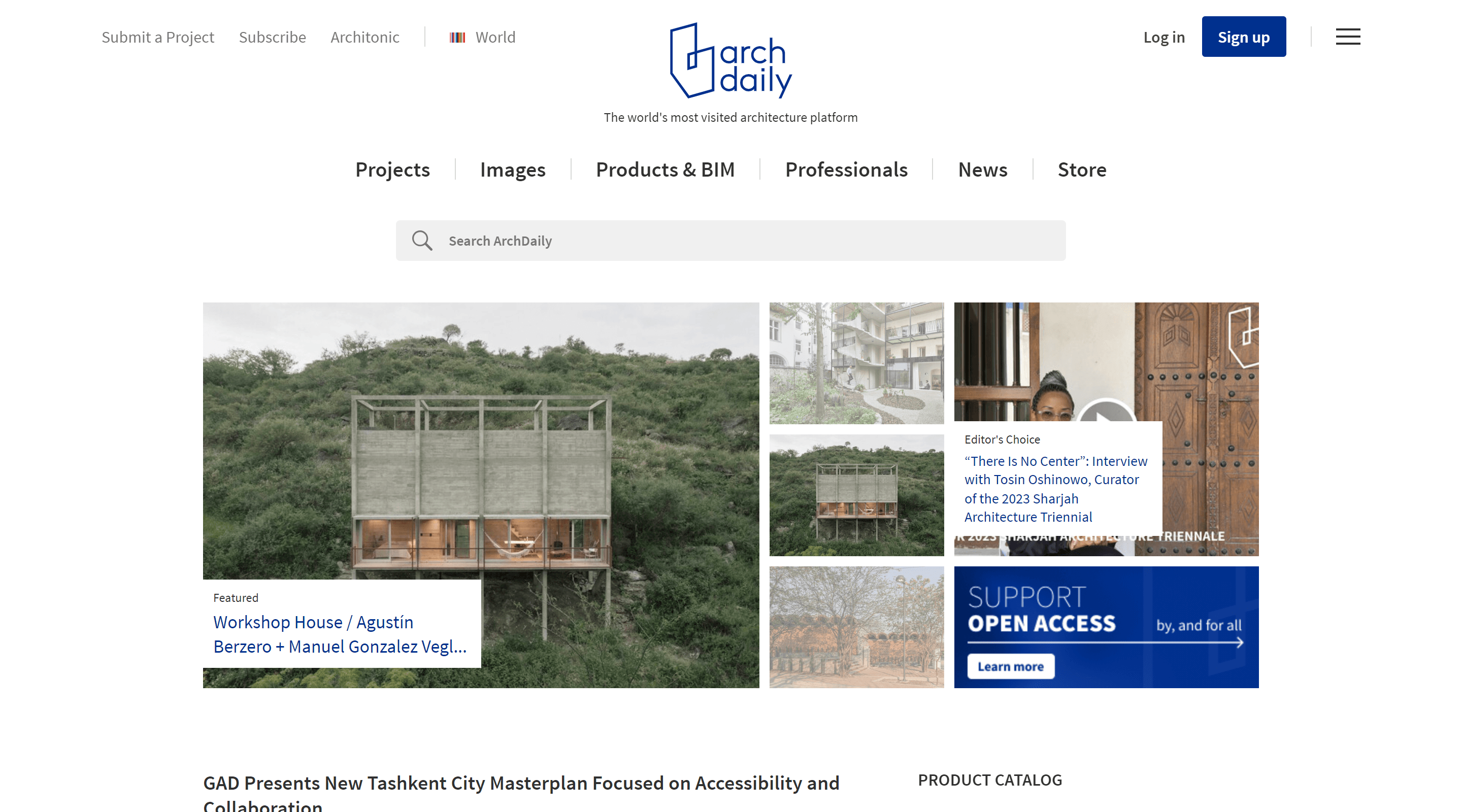 Arch Daily is a famous architectural design website that is useful for people interested in building design. It offers a lot of information like design news, projects, products, DIY blogs, and interviews.
Since it covers places all around the world, you can learn about building styles from different cultures. One helpful part is all the housing, commercial, and public space projects shown. This gives inspiration for your own work. The site also shows what new materials and technologies builders are using. They feature environmentally friendly solutions and innovative products. Arch Daily has interesting articles where important ideas are discussed. You can learn from conversations with famous designers and experts too.
Overall it's a great place for builders, designers, and anyone curious about architecture. Photos of projects big and small give good ideas. Articles help you understand challenges in the field. The goal is to help everyone make buildings that improve lives. It's a nice website to visit often!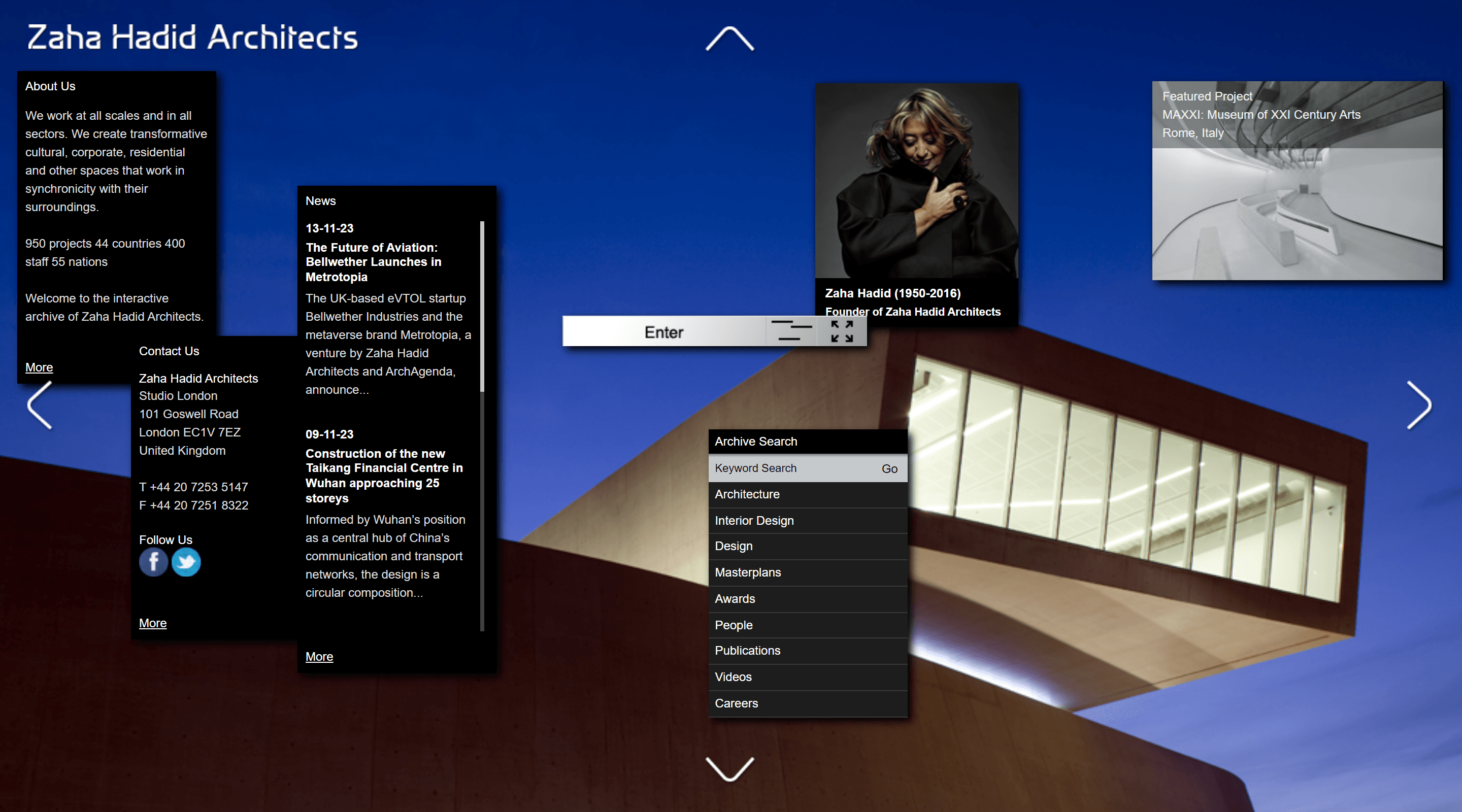 Zaha Hadid was an important architect from the 1900s and 2000s. She was born in Iraq but worked in England. Hadid designed buildings in very unique shapes. Her buildings used geometric forms that curve and twist. They gave a feeling of movement. This new style helped design get noticed as art. In 2004 she was the first woman to win a big architecture award.
Some of her most famous buildings are in Azerbaijan and Italy. Hadid went to school to learn math first, then she studied design. She started her own company and became known around the world for her creative buildings.
Her first big building was a fire station in Germany. It explored flowing interconnected spaces. Later projects like an art center and swimming place for the Olympics also showed her interest in unusual sculptural shapes. Even though Hadid's designs were groundbreaking, not everyone liked them. Her buildings were sometimes too big or expensive. Some work sites also had issues. But overall her contributions advanced architecture and she received lots of honors.
Divisare is one of the best architecture websites for people interested in design and architecture. It has lots of project photos to inspire builders, designers, and anyone curious about buildings. The site shows homes, offices, public spaces, and more sorted by topic. This makes it easy to learn styles for different types of places. Divisare also tells about new materials and technologies so you know the latest tools.
Artists can make their own pages on Divisare. This helps people discover your designs and helps Google find your work better. You'll get coverage on Divisare too, which is useful. Divisare provides useful articles by famous designers and experts. Its goal is to discuss important ideas shaping the field. You can slow down and really appreciate all the skill and beauty in each building.
3XN is a famous company that has been making places for over 30 years. They design things like museums, offices, and homes in ways that help people connect and feel happy. With offices in Europe and Australia, 3XN works on buildings globally. They have many different designers from around the world. The company thinks architecture should be beautiful, useful, and meaningful to people.
Sustainability is important too. 3XN wants places that give back more than they take from nature. Researchers study green materials and construction. The goal is for buildings to harm the environment less. 3XN adds Nordic values like putting people first. Research helps them push design boundaries in exciting ways. Overall 3XN combines new ideas, nature, and focus on people to make impressive global buildings. Their website would inspire anyone interested in the field.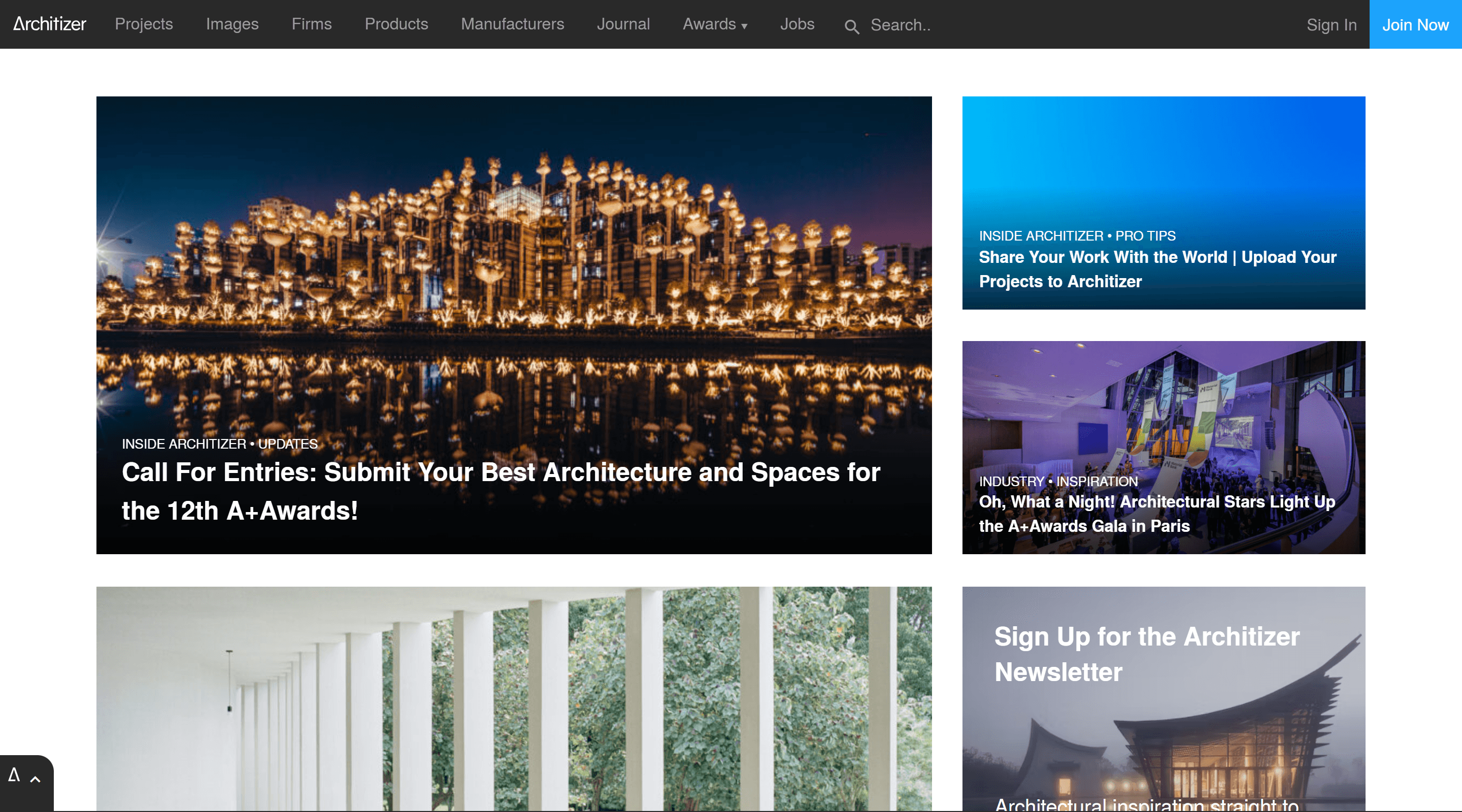 Architizer is one of the best architecture websites for people in design. It has lots of pictures and info about buildings. You can see new projects and what products companies make. Articles teach about work in the design field. Browsing is fun like looking at pictures on Pinterest.
The photos show cool designs that push boundaries. You can learn about different design companies too. It's good if you want a new job. Maybe you find your favorite designer! Staying updated on Architizer is easy. You can follow hashtags or get their email newsletter. This saves time for busy designers.
If you like architecture, it's a must visit site. Spending hours looking at designs is easy. Everyone will find projects that give ideas. It has everything for people making buildings. Be sure to check out Architizer!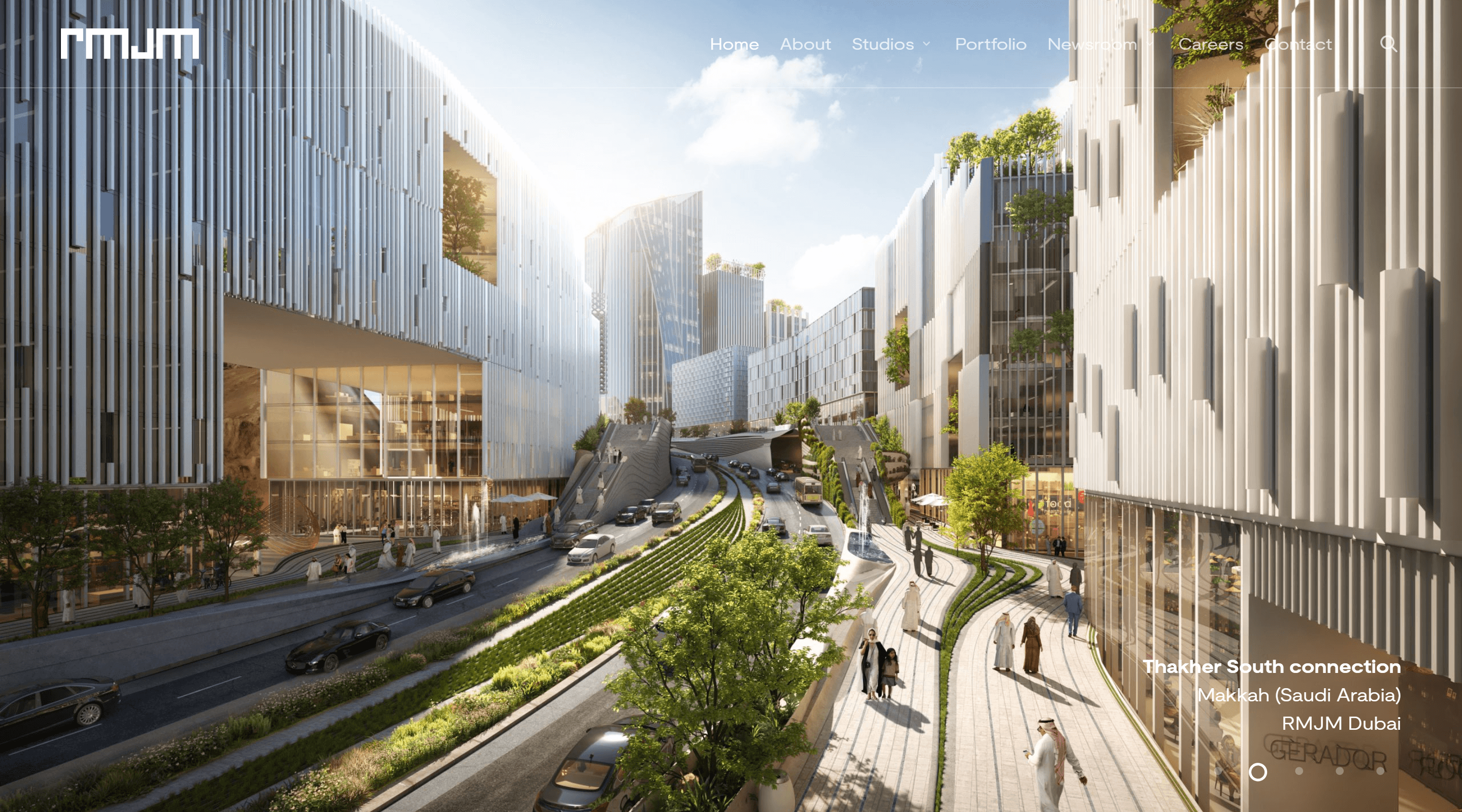 RMJM, an architectural design website, is a big name in making buildings. They have a long history of doing different types of design work all over. Whether working on indoor spaces, cities, engineering, or landscaping, RMJM provides many services for architects among architecture sites.
With offices in many countries, they can help with projects anywhere. RMJM also designs buildings small and huge alike. Being green is also important to them. RMJM's portfolio contains famous buildings that win awards. It shows their creativity and great design skills. They care about finding new solutions.
In general, RMJM is respected for its experience, talent, and dedication. No matter the job, RMJM works hard to deliver fantastic architectural answers. Their website would inspire anyone interested in construction and planning awesome spaces.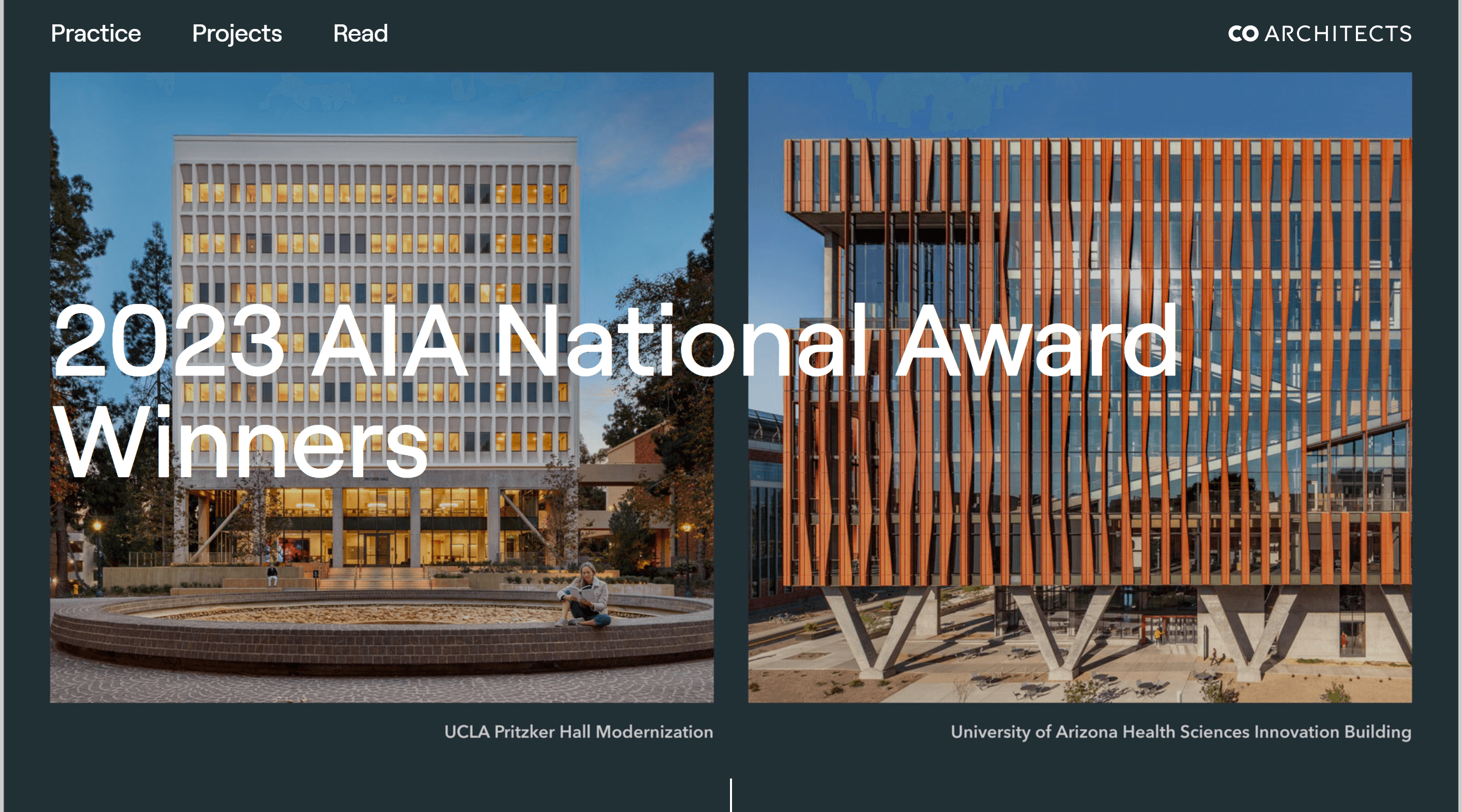 Co Architects is a famous design company that focuses on big and complex buildings. They help with schools, hospitals, science centers and more. This company always looks for new ideas. Co Architects has a good reputation for planning museum spaces, learning labs and healthcare buildings that work well. They understand what makes these places special.
Co Architects' work wins many awards and is in important publications too. This proves they deliver great projects. They have deep experience designing the kind of advanced buildings their clients need. Teamwork is also important. Co Architects partners closely with customers across the country. Understanding goals helps their designs fit the vision perfectly. Working together well leads to positive results.
Architectural Digest is a famous monthly magazine about home design and nature areas. It has been around for over 100 years and teaches about interior decorating. The magazine is from a big company called Condé Nast. It is published in many countries. Their architectural design website has lots of new ideas about making buildings and spaces, plus shops, trips, and famous people's homes. You can also see photos from old magazines.
Subscribers get the magazine online too. The digital version has extra pictures, videos, and floor plans. Or you can subscribe just for the website on apps and Amazon.
Architectural Digest is known for its top 100 designers list each year. Their YouTube videos called "Open Door" let you tour the homes of famous people. Overall it's a go-to spot for people interested in nice-looking indoor and outdoor spaces.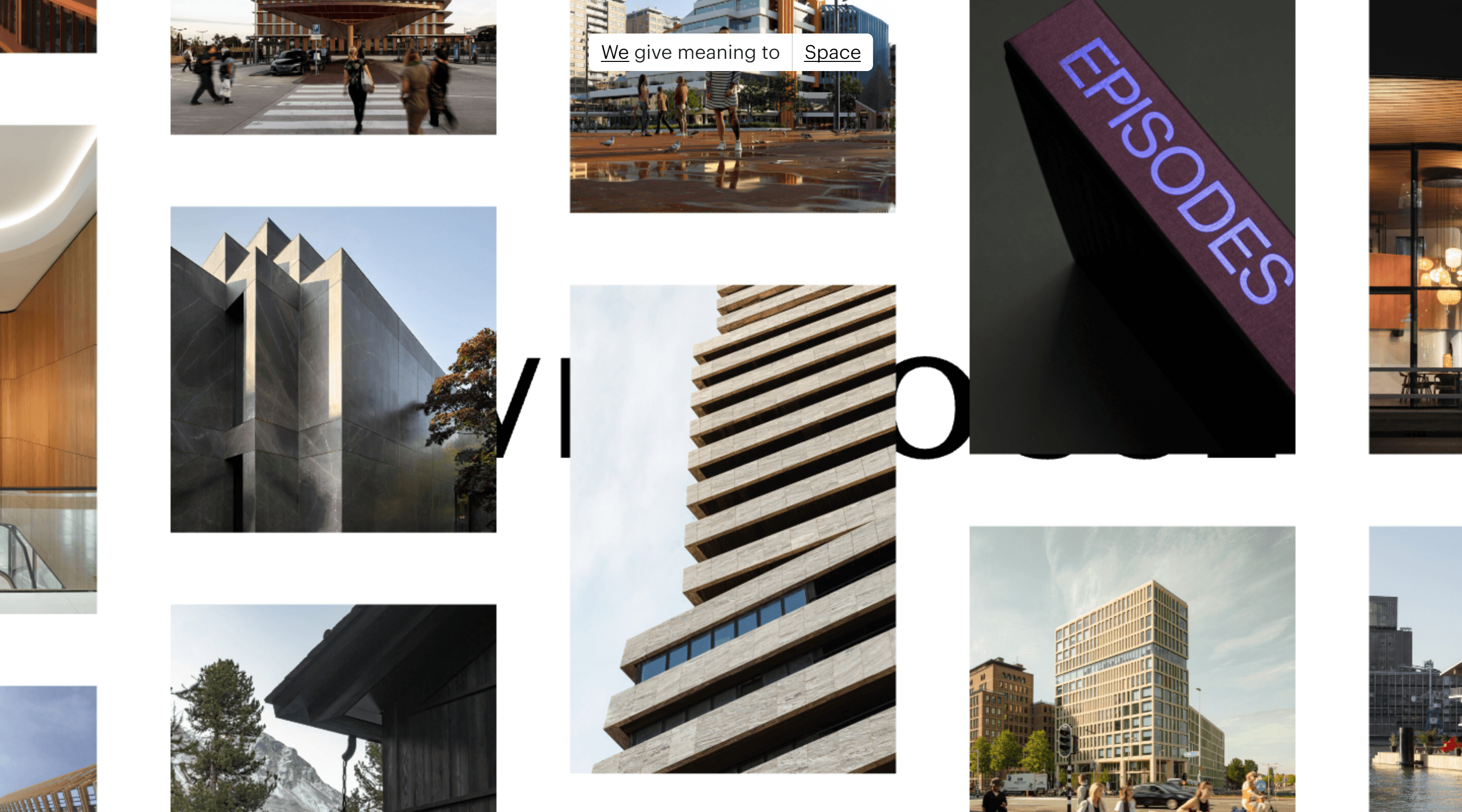 Powerhouse Company is a leading design company with offices around the country. This is one of the best architecture websites. They have over 900 employees to help with all types of building projects. Powerhouse offers many services. They can do interior design blogs, construction, updates, cleaning and outside work. This means they take care of projects from start to finish for happy customers.
With years doing different kinds of jobs, Powerhouse has experience working with big brands everywhere. They know how to get things done right. Treating employees well is also important. Powerhouse provides training and ways for people to grow. This helps workers give great service. Focusing on the team sets Powerhouse apart and keeps customers satisfied.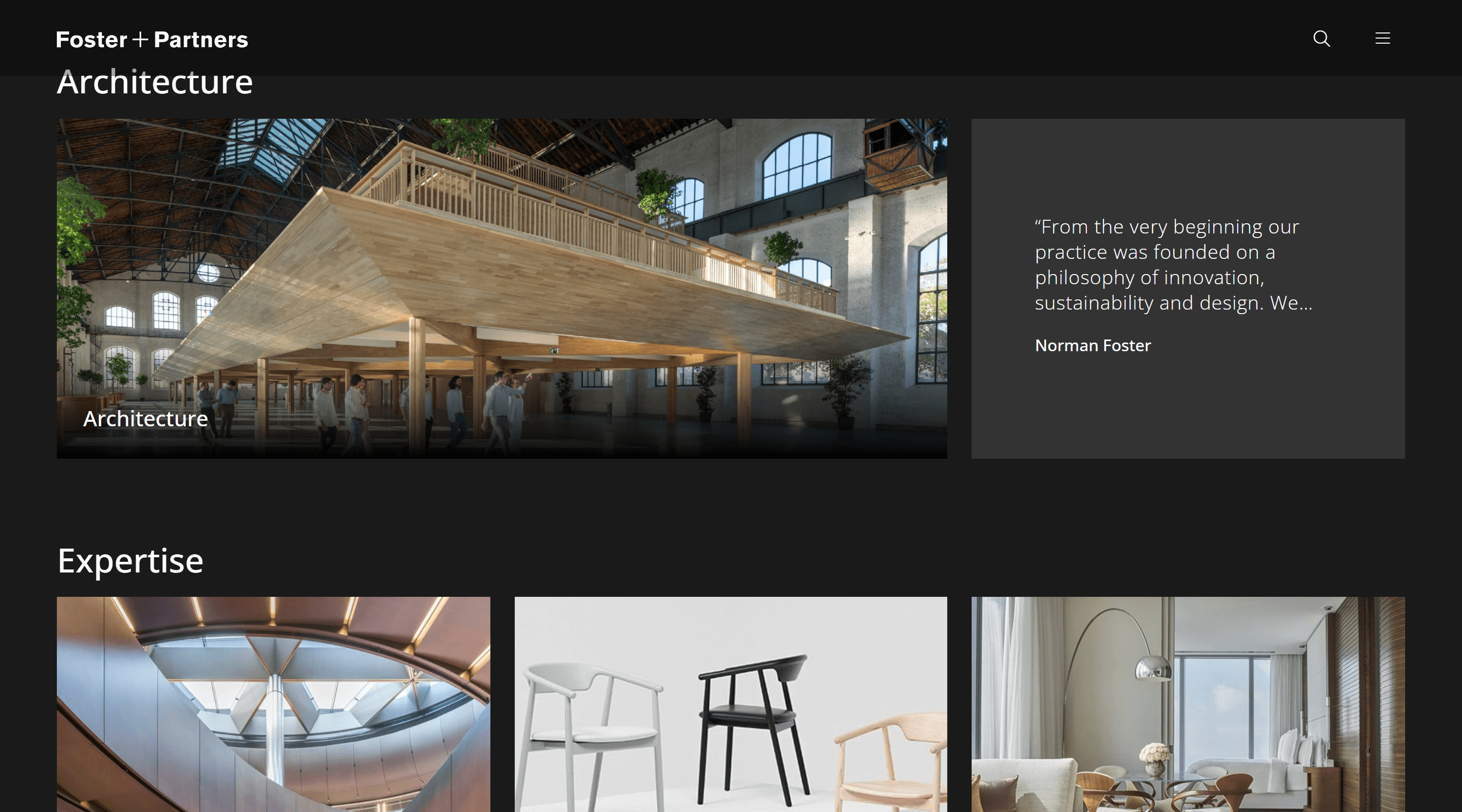 Foster And Partners is a famous design company based in England. They were started in 1967 by Sir Norman Foster. They believe in trying new things, caring for nature, and making great buildings. This company has worked all around the world, in over 75 countries. They made really cool buildings like the tall pointy one in London and the big airport in Hong Kong. They have one of the best websites for architects. You can see photos of their work in different places on their website.
Foster And Partners does more than just architecture. They help plan cities, make indoor spaces nice, design products, and do pictures and drawings too. This means they take care of whole projects from start to finish. They have won over 600 awards for being creative and doing excellent work.
VLK Architects is a design company based in Texas that has over 37 years of experience making different types of buildings. They like to come up with unique designs and sustainable communities. Their website would be helpful. VLK listens closely to what each customer needs and finds special solutions just for them.
They know how to do many kinds of jobs like schools, performance areas, offices, and stores. This shows they can handle all types of projects. The company wants to help the community in a good way. They think about how their buildings will affect people, places, and money. This makes them stand out as a company trying to make positive change. VLK also cares about the customer being happy. Their goal is to meet and go above what people want. This results in customers feeling satisfied after projects.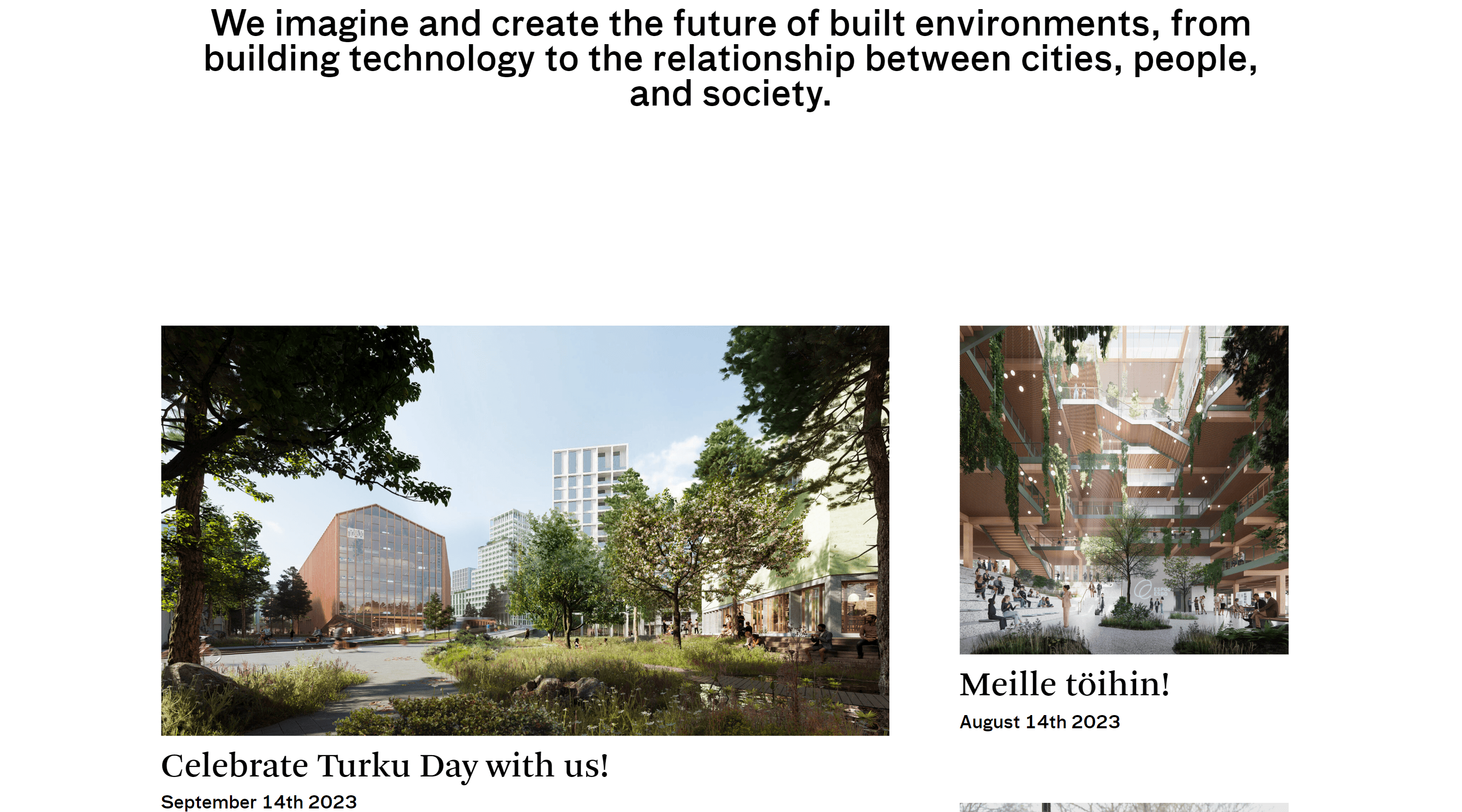 Lundén Architecture is a design company based in Helsinki, Finland. They specialize in making buildings and cities better. With over 300 projects done, Lundén has a lot of experience creating unique spaces. They are made up of different "studios" that each focus on certain types of jobs. Some focus on buildings, interiors, making places more green or using technology.
Teamwork is important to Lundén. They like to work directly with clients, other designers, and construction teams. This helps projects go smoothly. Their worldwide experience provides a global view of their designs. Lundén values communication and putting the customer first. They are dedicated to innovating and caring for nature too. All together, Lundén Architecture produces interesting and eco-friendly solutions for any job. Their website in one of the best websites for architects. It would inspire those interested in designing and improving where we live.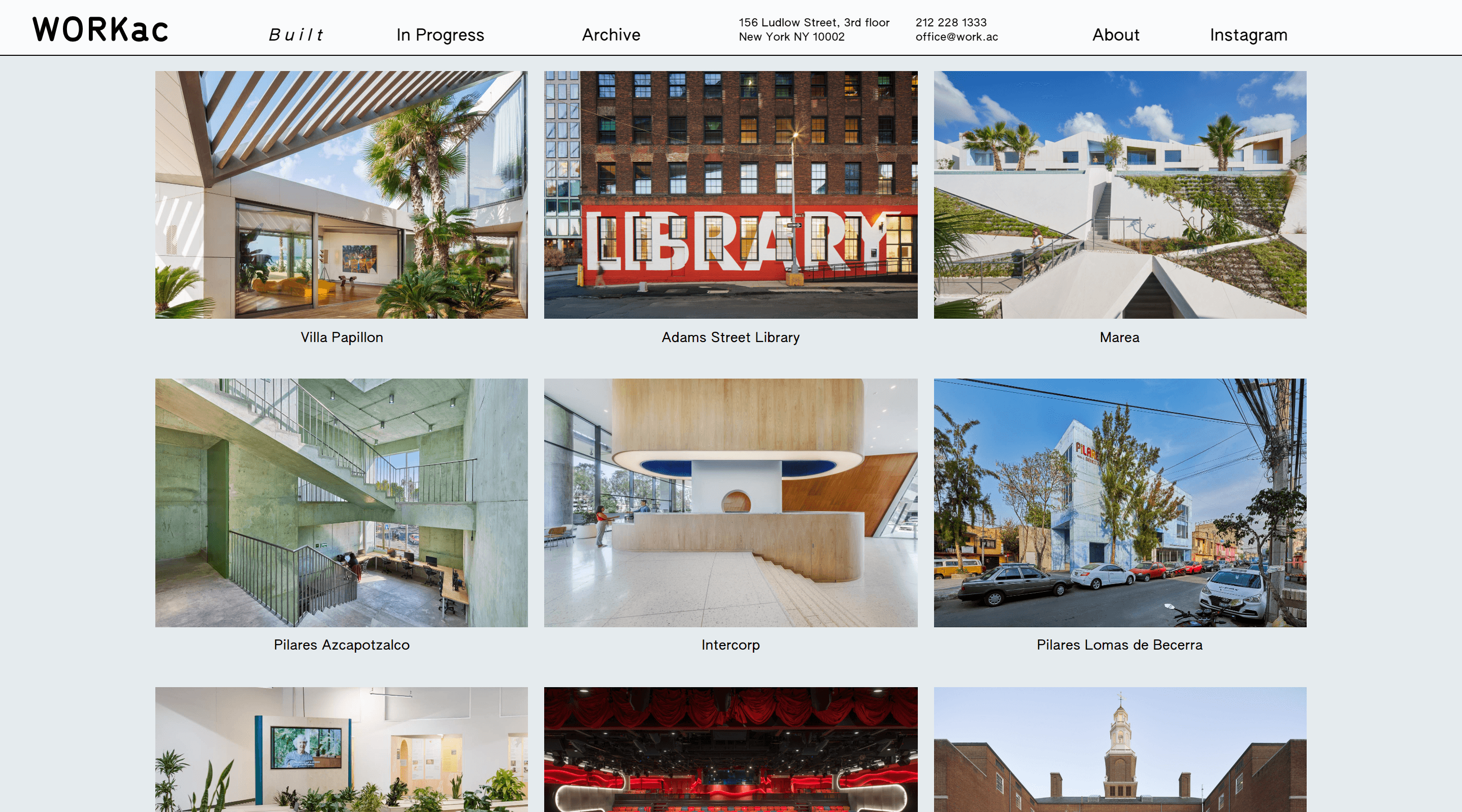 WORKac is an architecture company in New York known for creative building ideas. They think about how design can help make the future better. The owners are Amale Andraos and Dan Wood. In their projects, WORKac learns about the area, weather, and people before starting. They have made many public and community spaces across the US. Some well-known ones are edible school gardens in New York City and an art garage in Miami.
WORKac's designs have received top awards and shown around the world. Their work has been in important museum exhibits, in architect websites, showing people their thoughts everywhere. Both owners also teach, with Amale used to be a teacher and boss at Columbia University. Their teaching helps with their company.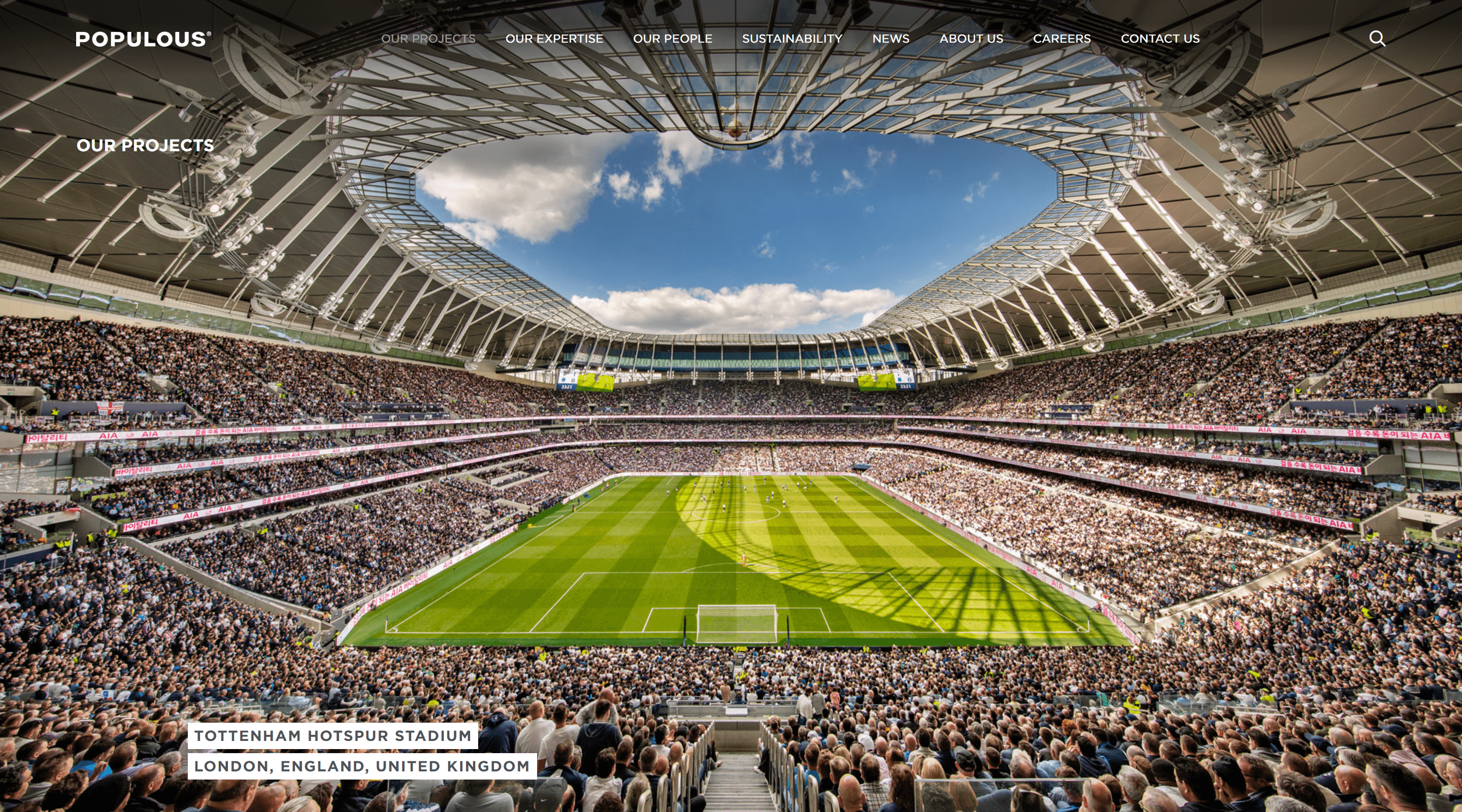 Populous is a big architecture company that works all over the world. They have been designing buildings for sports, shows, and events since 1983. The website would give details on the different types of spaces they create like stadiums, arenas, convention centers, and more. Populous offers building design services as well as interior work, branding, and signage.
They are very experienced in planning baseball fields and helped change how they looked in the 1990s. Populous designs blend new ideas with history and older areas. With offices globally like in New York, San Francisco and Sydney, Populous has worked on famous projects. Their portfolio shows skills making amazing sports venues known globally.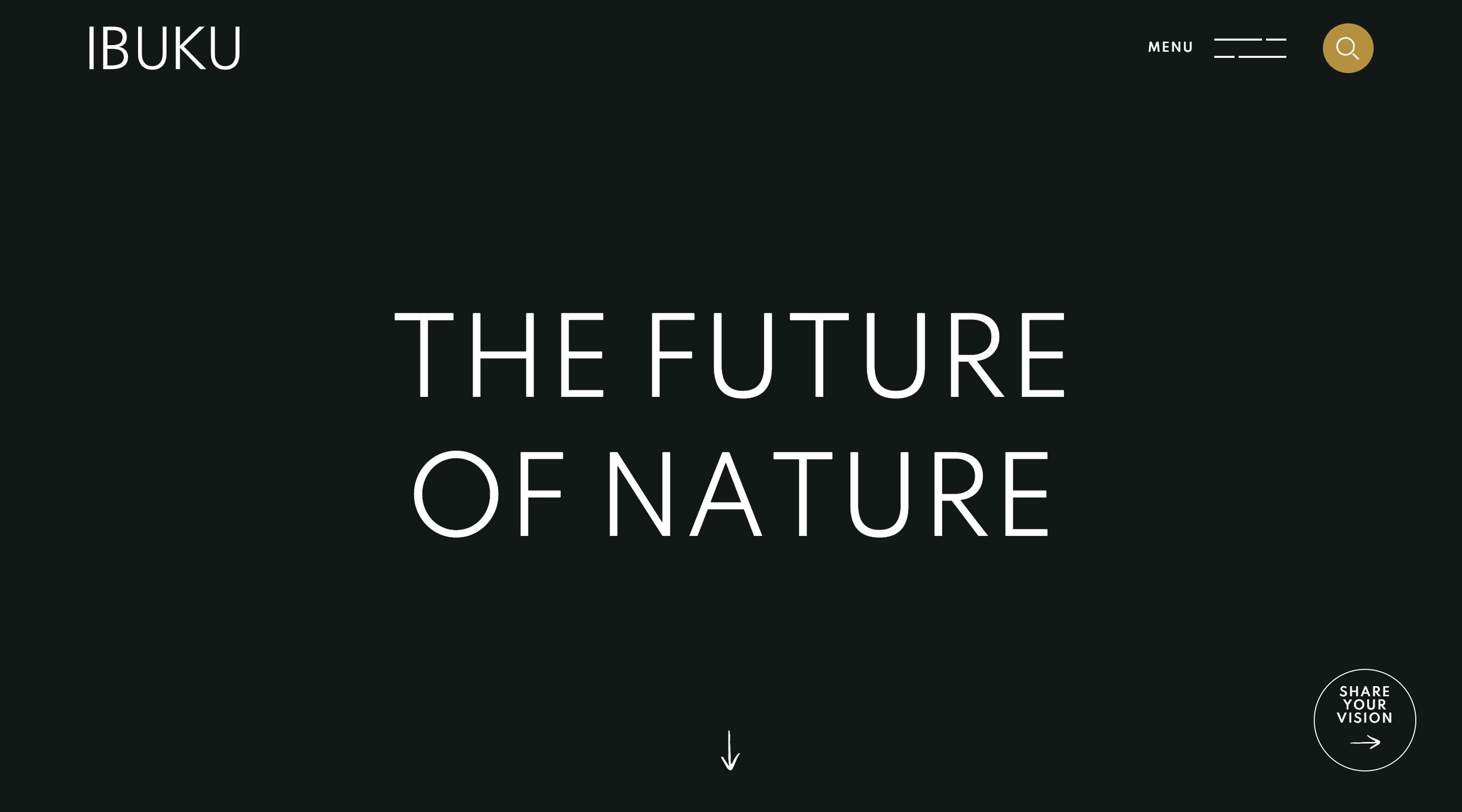 IBUKU is a team of young designers and builders based in Bali, Indonesia. They use bamboo to make homes, hotels, schools, and event spaces. Bamboo is an environmentally friendly material that grows quickly. The story began in 1975 when John Hardy and Linda Garland worked together on the first innovative bamboo structure in Bali. This later led to forming IBUKU. Now led by Elora Hardy, they have built over 100 bamboo structures worldwide.
Their goal is to create spaces where people feel close to nature. IBUKU designs both the frames and indoor furnishings so areas have great style while being eco-friendly. Living in an IBUKU space means comfort while connecting to the environment. Their website is one of that architect websites that inspire those caring about green design.
Conclusion
Architecture is evolving constantly thanks to new tech, sustainability, and globalization. If we don't keep learning from fresh projects online, we'll fall behind. Luckily, with these architecture websites bookmarked, feeding your creativity is easy. Just 20 minutes weekly on each one works wonders. You'll see innovative materials and techniques to try in these architecture sites.
It's also super motivating to check out fellow architects' award-winning designs in these architecture websites. Their thinking outside the box will inspire you too. Who knows, you may even enter a competition yourself. Exposure like that could really boost your career.