We have listed 70 of the best DIY blogs on the internet that will give you interesting ideas to create something amazing, level up your creative and imaginative powers, and get lost in the world of arts and crafts. So, here we go.
18 Most Inspiring DIY Blogs and Bloggers on the Web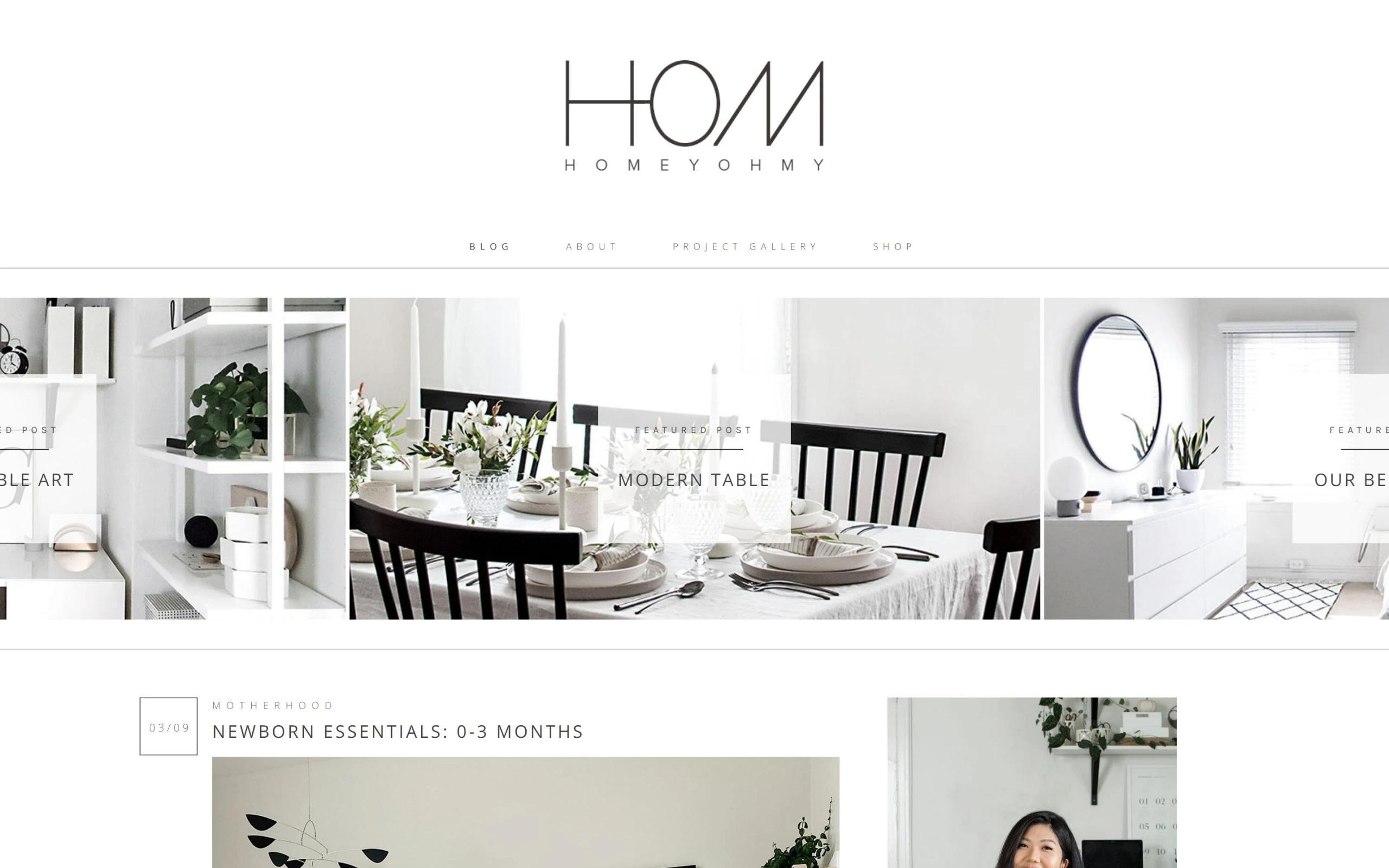 Homey Oh My is a lifestyle blog by Amy. It has pictures and tutorials for DIY Geometric Candle Holders, Gold Goblet Planters, and much more. Amy pays a lot of attention to detail that brings originality and creativity to her work. The blog has projects that help you to organize your home.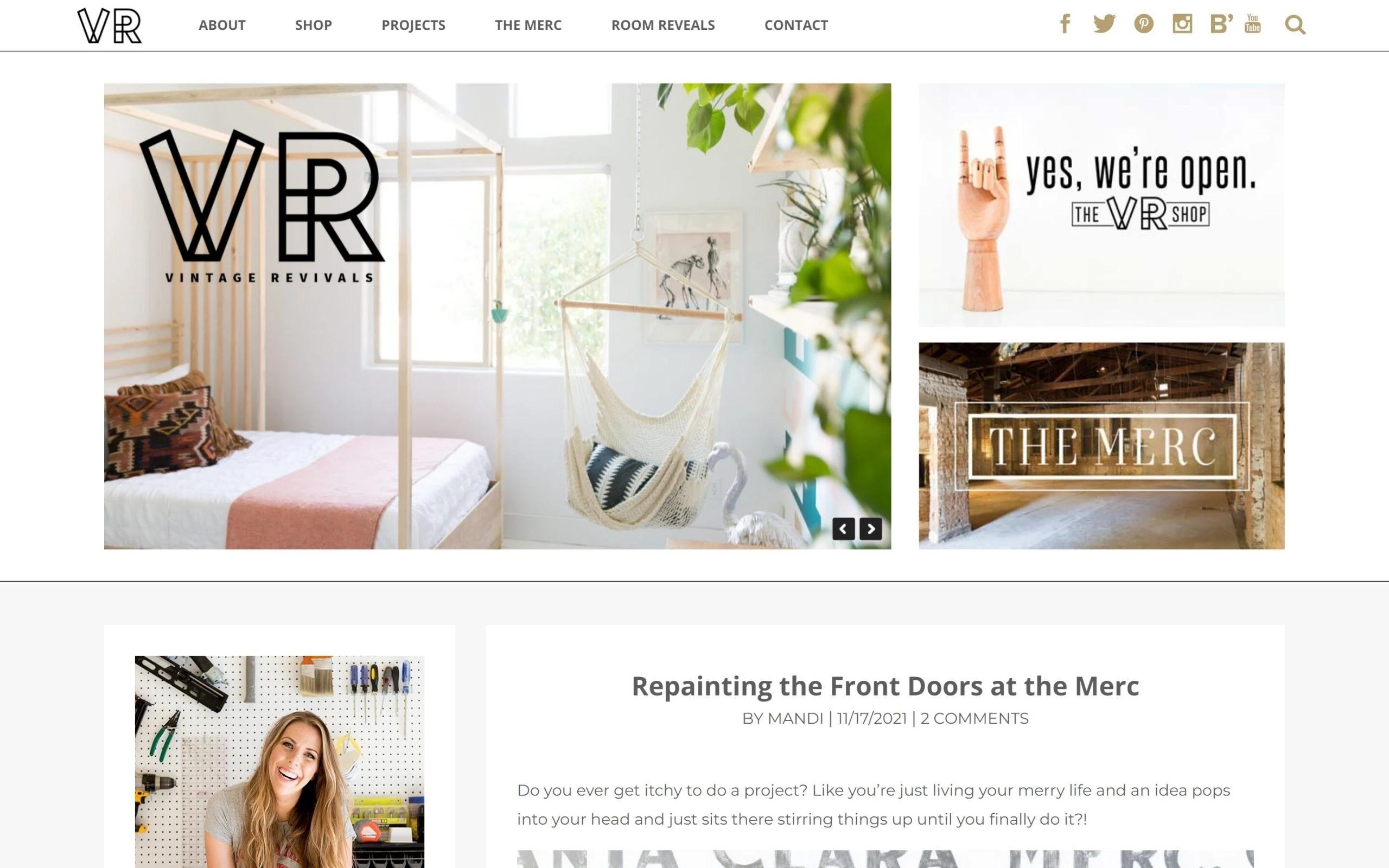 Vintage is trending right now. Vintage Revivals is a blog that covers interior DIY. Created by Mandi, there are several stunning designs showcased on the blog. Mandi focuses on 'Fearless DIY,' which means there are various creative designs that make a house stand out for the readers to follow.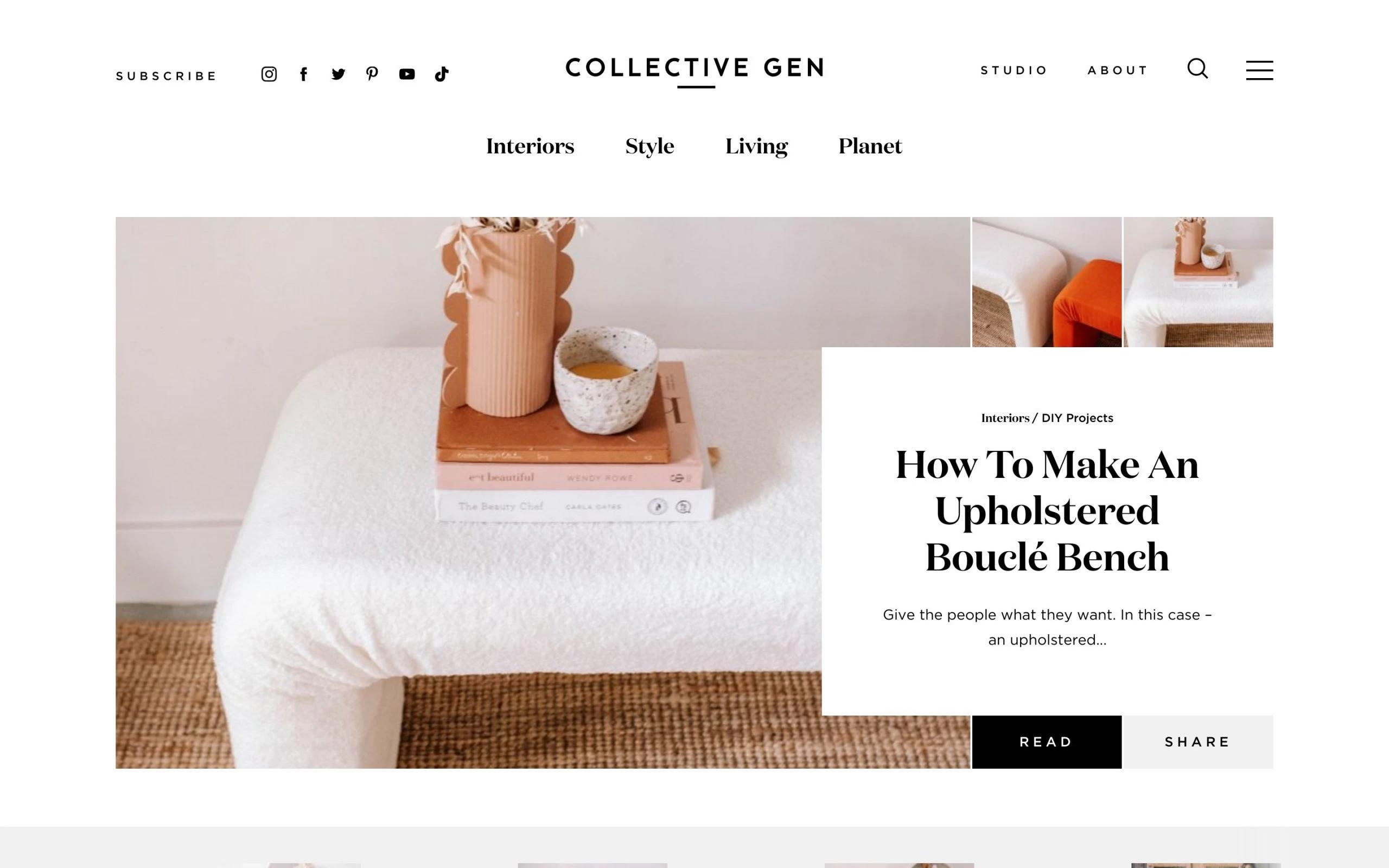 Collective Gen, earlier A Pair & a Spare, is a DIY site by Genève which depicts how to create your style. This is a personal blog that focuses on home decor, recipes, traveling tips, styling ideas, and fashion. All of this is rendered by Genève herself. However, the standout feature of the website is the free wardrobe rehab book that most people will like.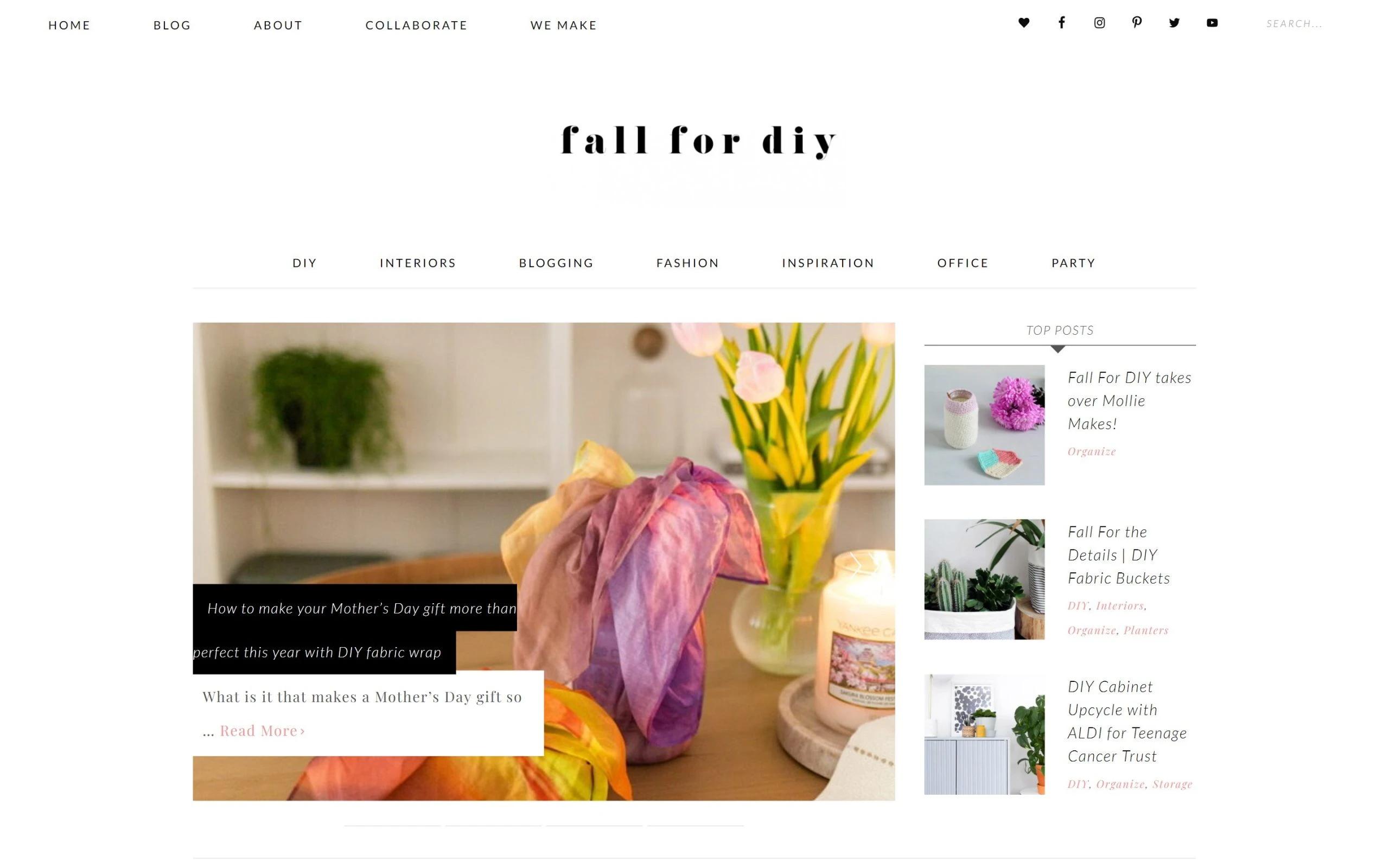 The Fall for DIY is by Francesca. The blog consists of ideas on food, office, parties, decor, and fashion. She presents easy and affordable ways for these categories to make people's surroundings more presentable. The blog's motive is to inspire readers to transform a space with cheap and easy-to-custom ideas.
The founder of Addicted 2 DIY is Katie. She believes in using DIY since it helps get the best and unique results without spending much. The blog focuses on home decor, furniture refurbishing, and some recipe ideas. Most of her ideas come from what she has done in her own house.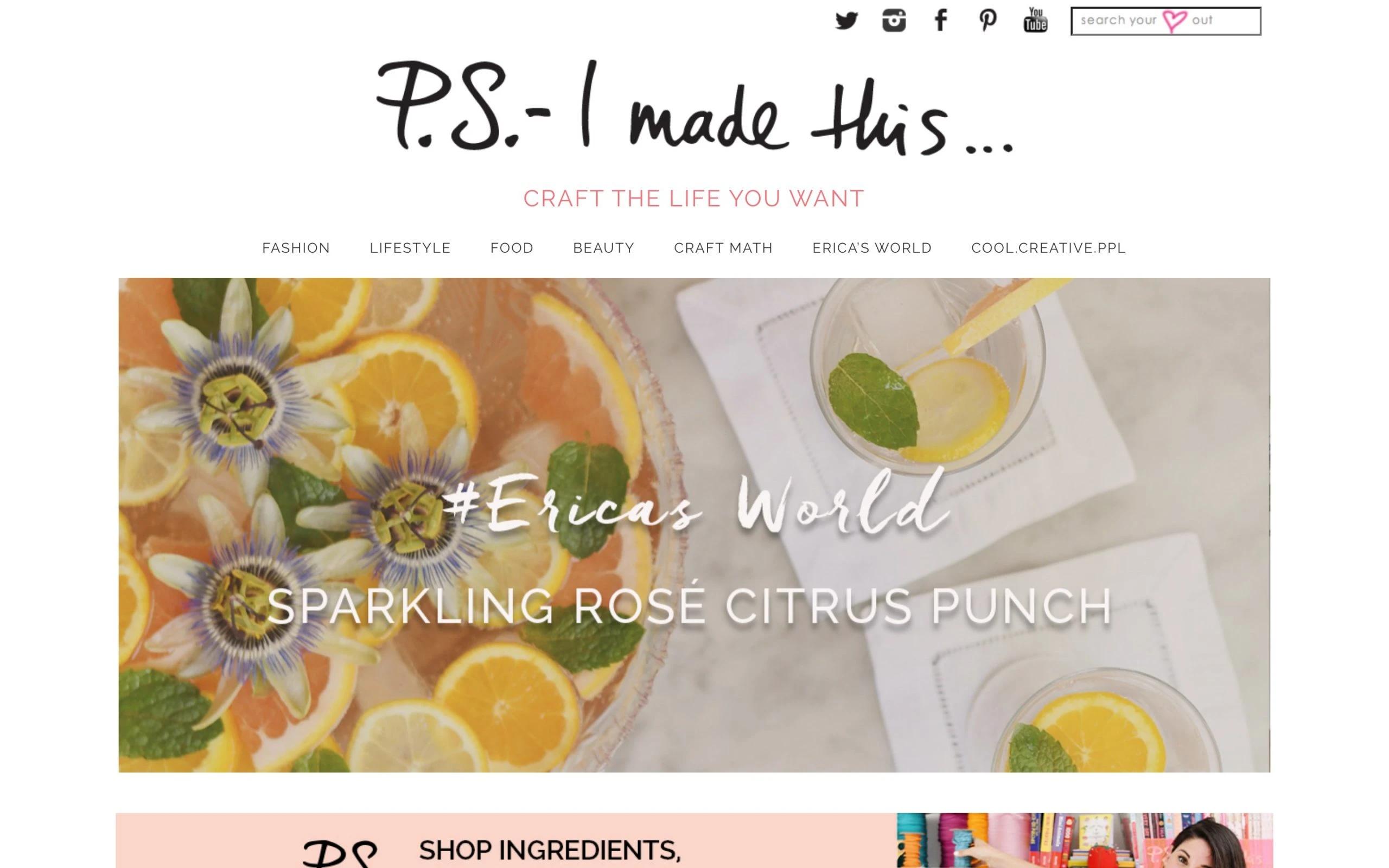 Here, Erica Domesek, the author, writes about fashion, recipes, decor, and beauty advice. She encourages the readers to make their own products as per their preferences and color choices. The blog also has videos with easy-to-follow steps, and her DIY posts have easy guides for readers to try at home.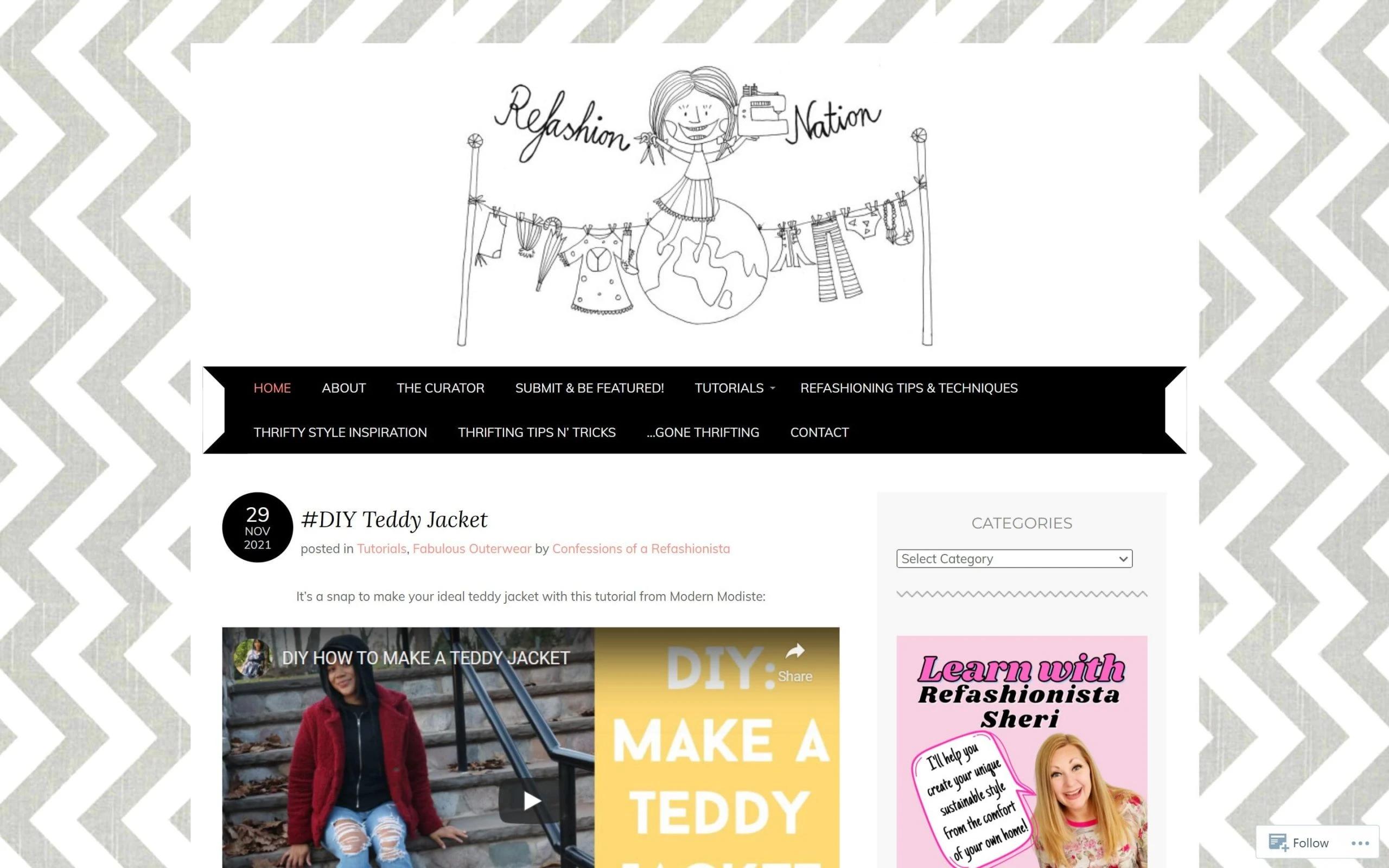 As the name Refashion Nation suggests, Sheri, the author, writes about fashion. She focuses on refurbishing your looks from old and dull to new and fabulous with whatever resources are available. For anyone who wants to redefine their looks, the blog is the right place to read how to look great without spending a lot.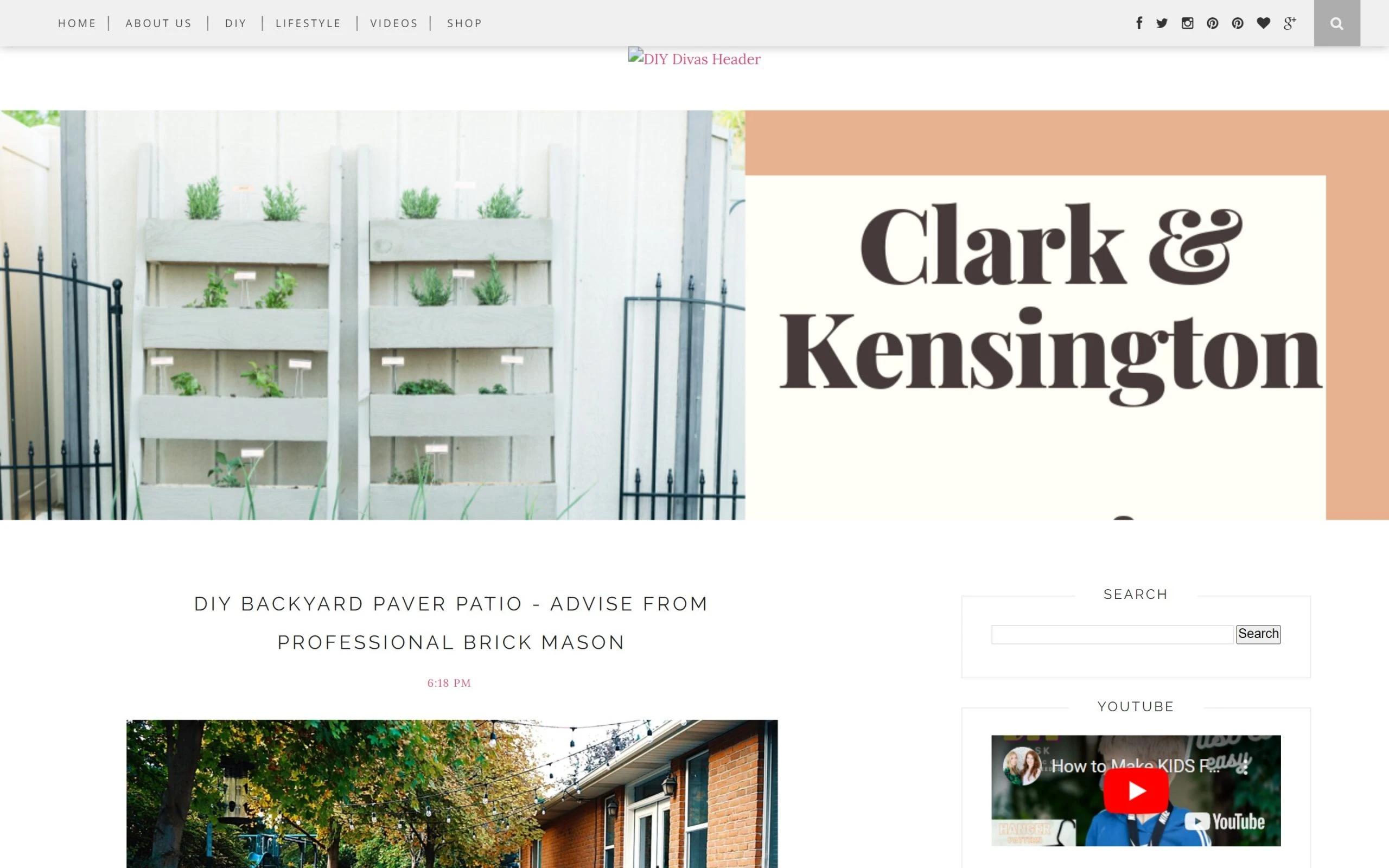 DIY Divas, a blog by creative sisters Meg and Steph, focus on ideas like recipes and furniture that require creativity. They also share ideas on sewing, home decor, and renovation projects. Moreover, they also have some fashion and lifestyle posts on their blog. So, all in all, it's the whole package.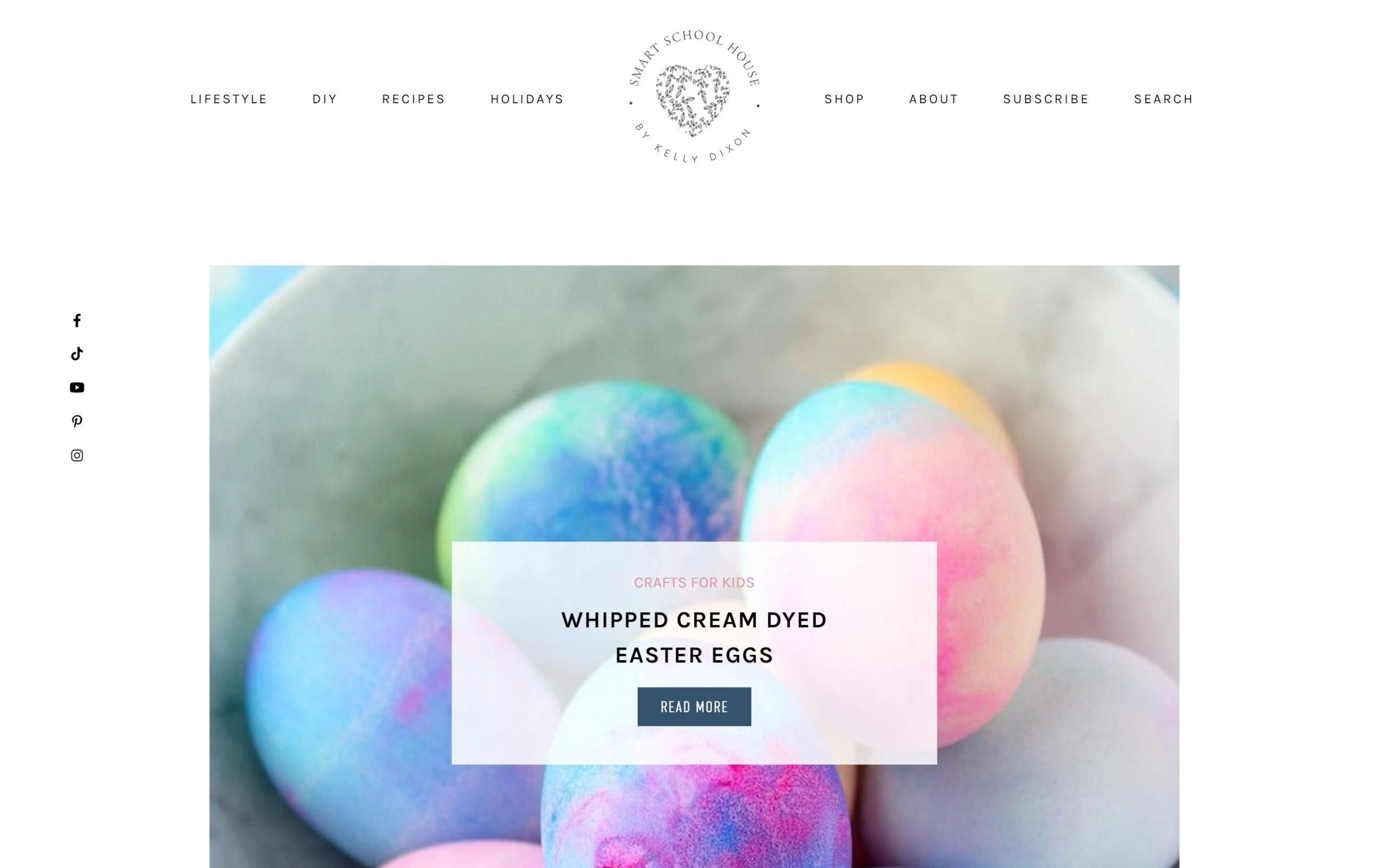 The name Smart School House itself tells what the blog is about. The blog is a one-stop website for almost everything related to DIY. Kelly Dixon, the author, focuses on recipes, holiday decor, homemade gifts, and DIY decorating blog. She further writes on ideas about crafts for kids and school crafts.
If you want, you can DIY a Custom Keychains for your child, not only to meet your personalized needs, all kinds of colors, styles can be done. You can also print the name and phone number on the keychain to prevent your child from getting lost. You can hang the keychain on the bag, and you can also identify your bag faster at school to prevent it from being mixed up with other kids!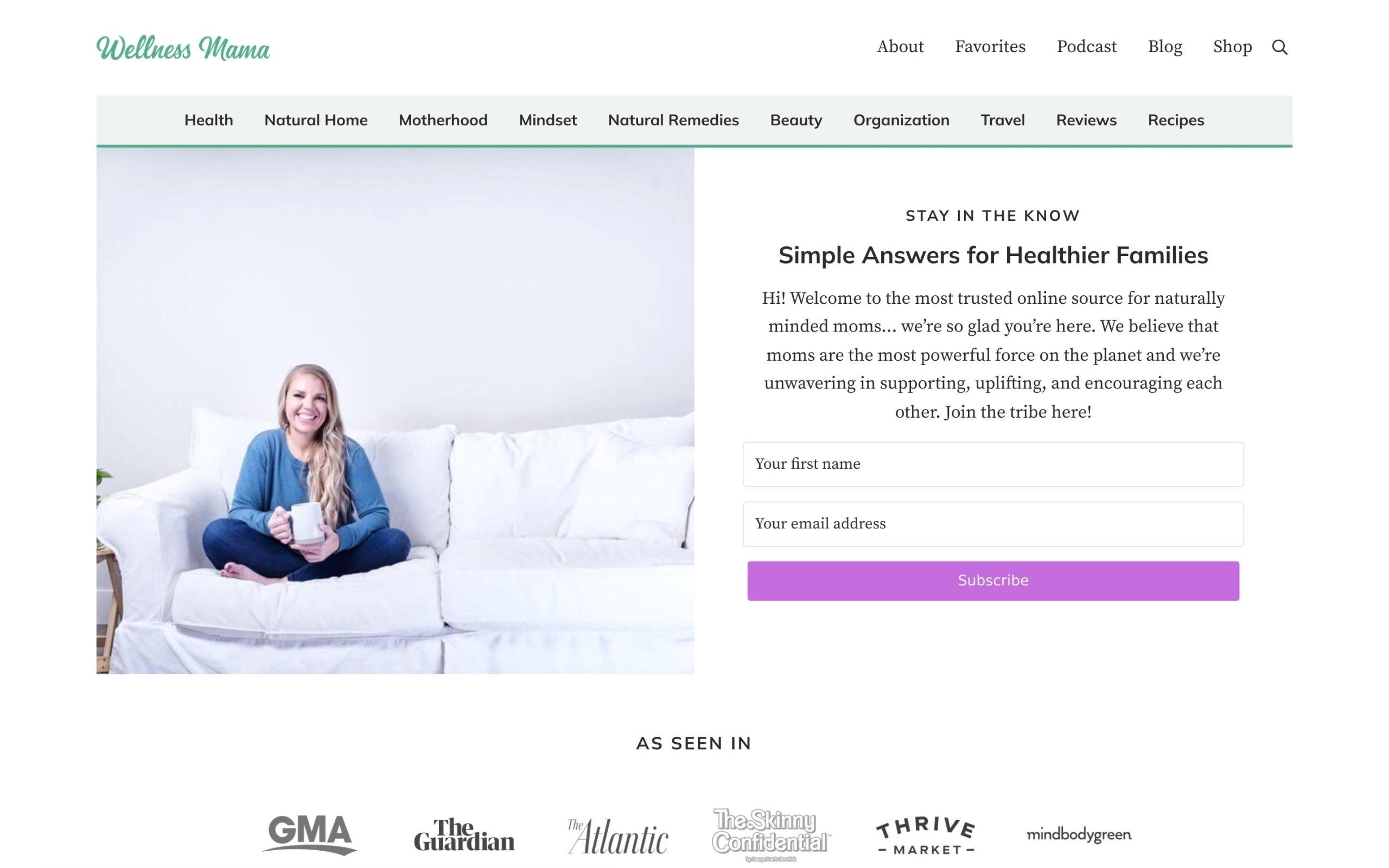 Wellness Mama is a blog by Katie Wells. It is an incredible blog that focuses on everything related to health, self-care, and sustainability. Katie also has DIY cosmetics pages on her blog, which are very helpful for people looking to develop their own makeup, face creams, deodorants, and many more.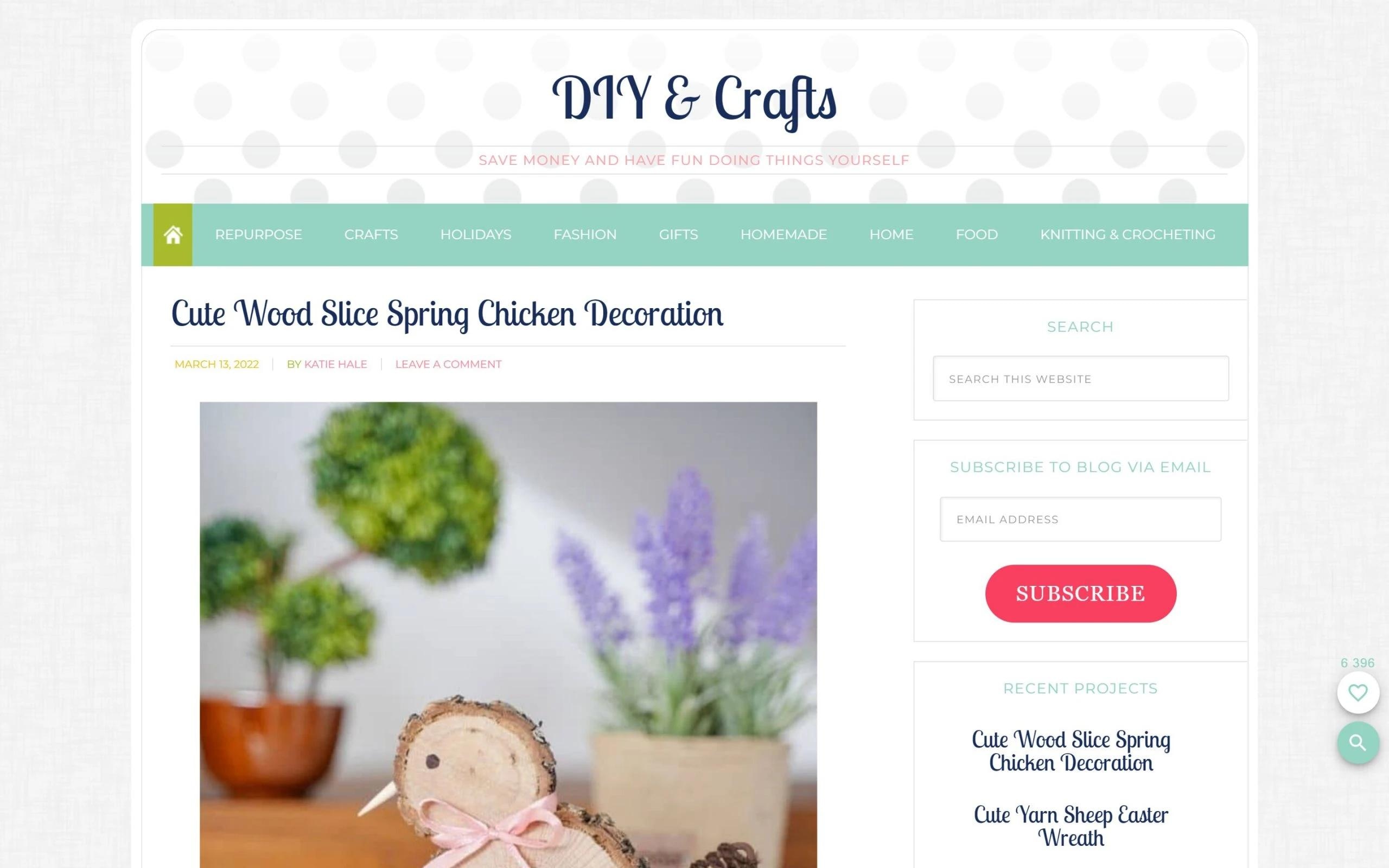 DIY & Crafts have DIYs for everything. From scented candles to Christmas lights, they have DIY projects for everything. The readers especially love their clothing hacks. When your clothing doesn't fit you like how it is supposed to, simple DIY projects from the website can make them functional in no time.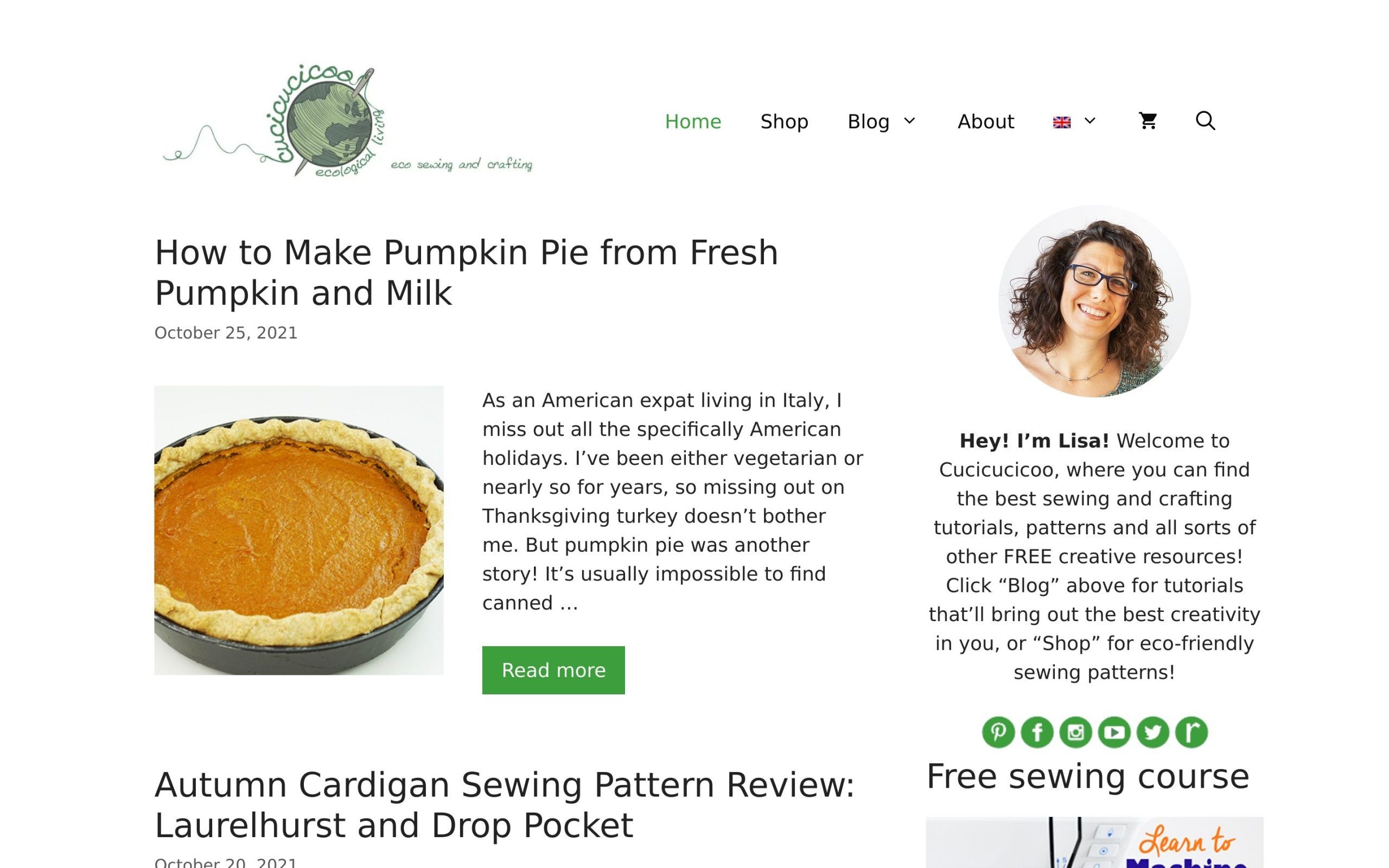 The blog is fun and creative, as its name suggests. It is a textile redesign blog that is crafty, funky, and easy to do. The author, Lisa, shares some great tips for making things using textiles such as coasters, tote bags, wrapping paper, amongst many more.
Upcycled Garden Style is a blog that provides aesthetic, creative, and practical ways to improve your garden using DIY. The blog has projects for all kinds of people. So, whether you want to re-do your garden or just get a new bench, the blog has got you covered.
Sweet CS Designs is written by Courtney, who is a DIY home improvement enthusiast. She started her blog to connect with like-minded women and later became a complete home improvement blogger. She shares ideas, designs, and projects on the blog. She also shares recipes for her favorite food and writes about travel and photography.
Craftgawker is for anyone who loves to do DIY projects. It offers beautiful, interesting, and inspiring DIY items that range from arts and crafts to the creation of scented oils. The blog features DIY of different kinds and is a perfect place for DIY enthusiasts.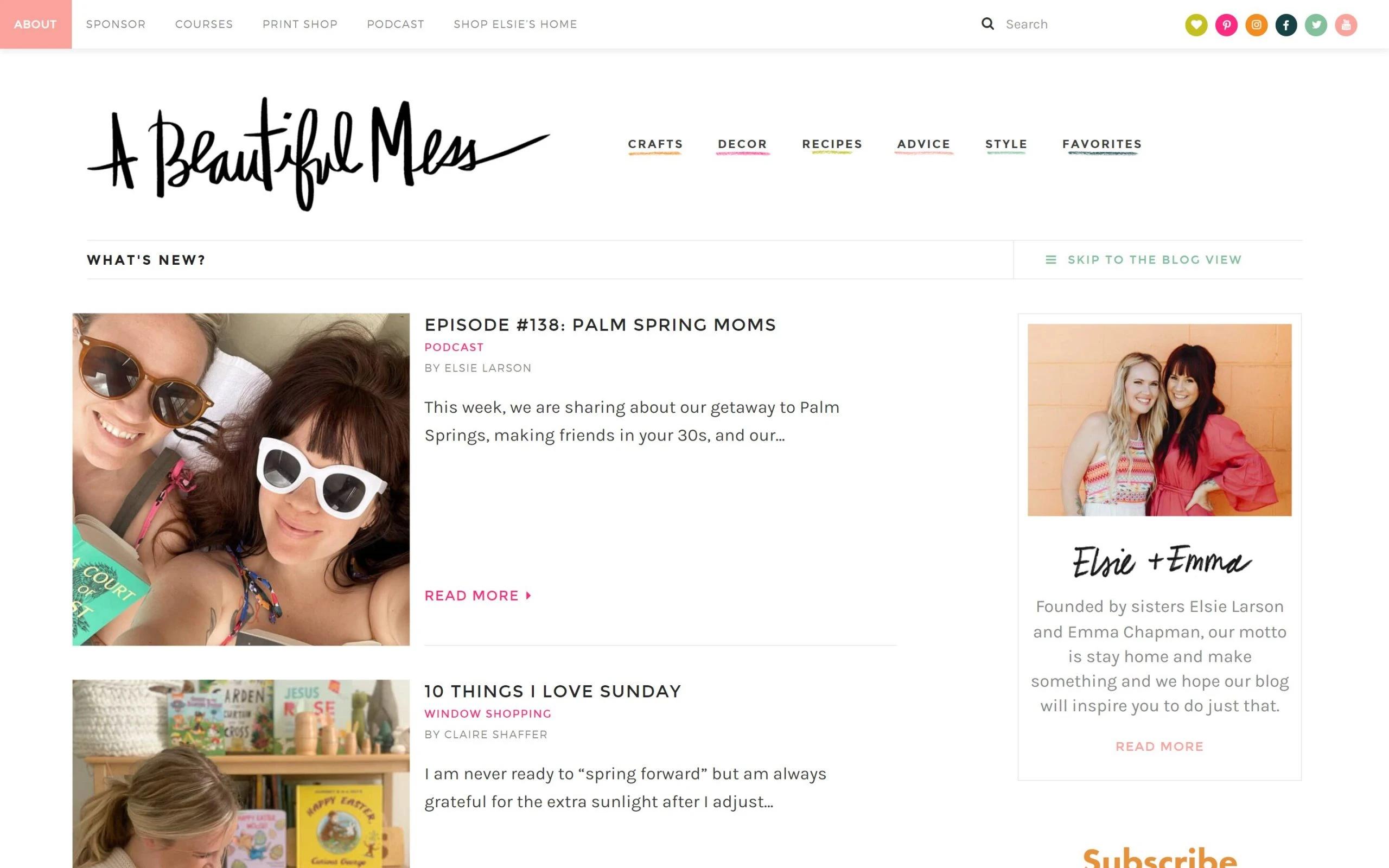 The website offers content on food, style, decor, blogging, and lifestyle. There is so much this blog has to offer that keeps the readers coming back for more. For anyone who is a fan of DIYs, the website is their go-to place because it provides a lot of DIY projects.
The blogger, Ariel, provides a new and fresh perspective on weddings and other significant events. She has content like A Jurassic Park wedding and Ireland Goth wedding on her website, which is enough to tell you how different her content is from all the other blogs out there.
This website covers topics that include home decor, printables, and other DIY subjects. It has everything from basement bathroom makeover, DIY outdoor plywood holiday trees to built-in shoe shelves. For top DIY home decor blogs enthusiasts, it is a great place to try out new DIY projects from.
10 Best DIY Home Renovation Blogs That Will Motivate You to Work on Your Next Project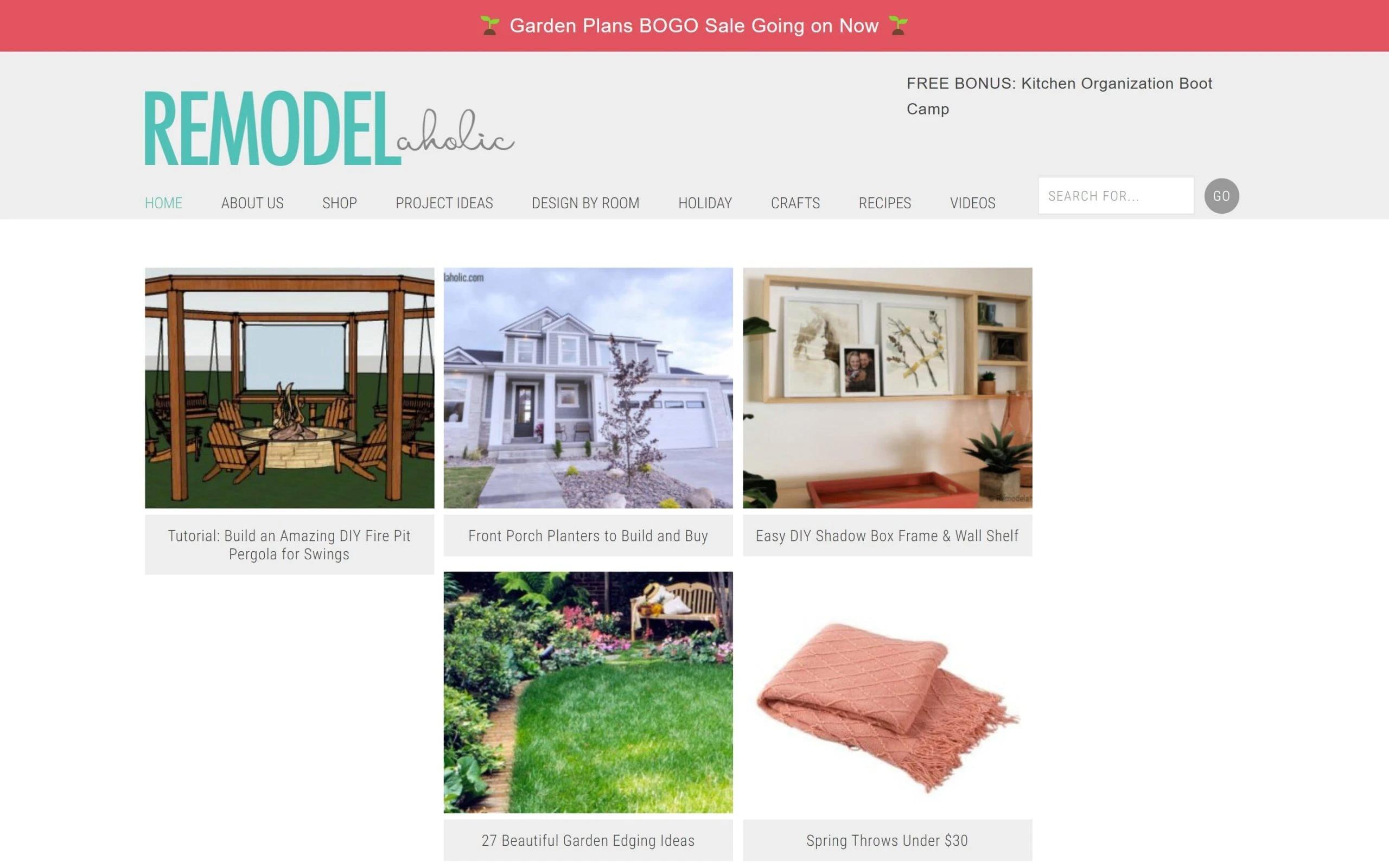 Remodelaholic is a family-run blog that focuses on repurposing and recycling materials in order to create outstanding home improvement projects on a budget. The blog has an extensive layout that covers recipes and other home decoration ideas as well. Several tutorial videos are also available that offer creative and great insights.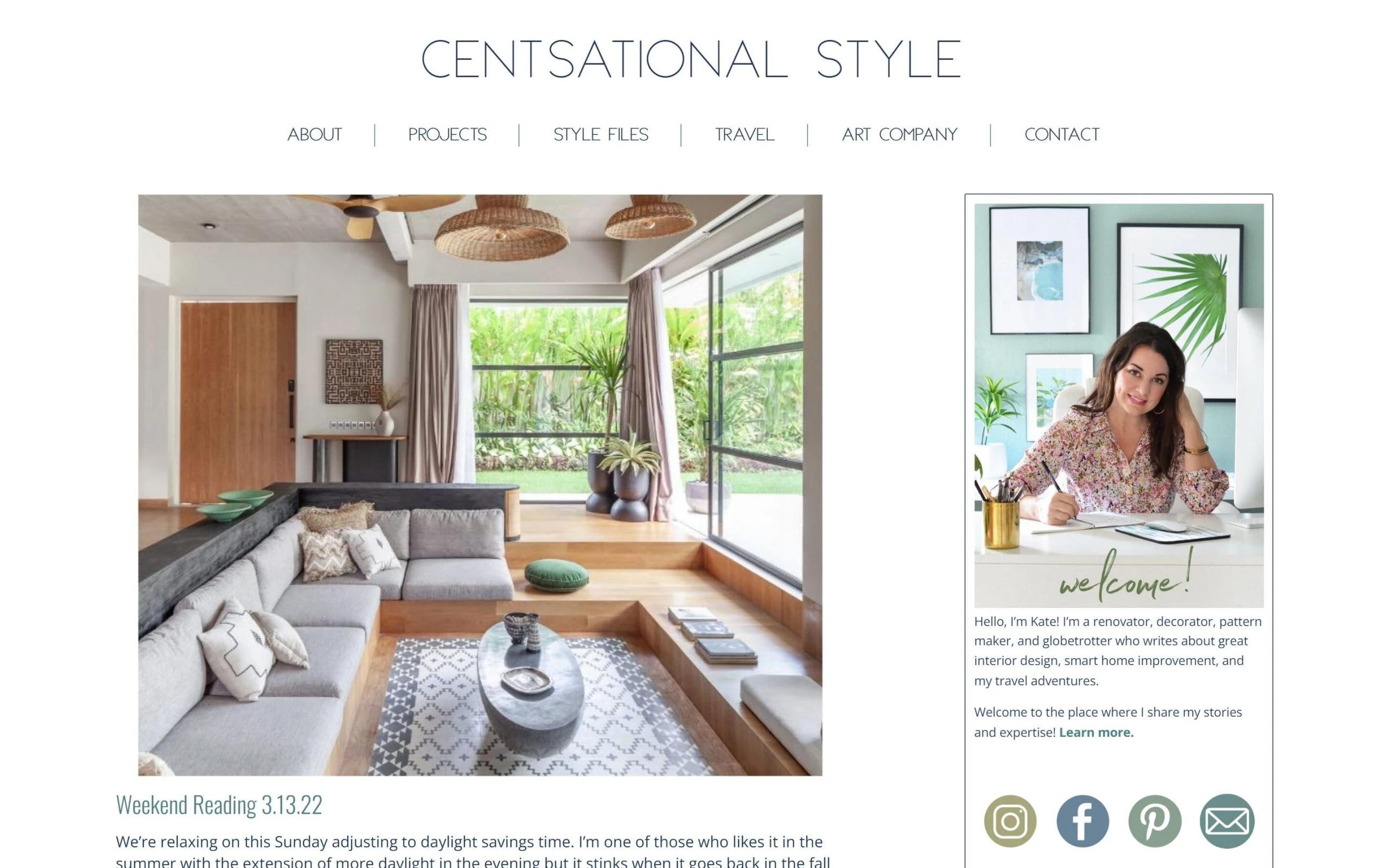 The blog Centsational Style, by Katie Riley, perfectly merges affordability and excellent home improvement. It focuses on ransacking the market to find low-priced goods that will enhance the interiors. Katie also shares ideas to redesign the home, DIY, and guidance for home renovation.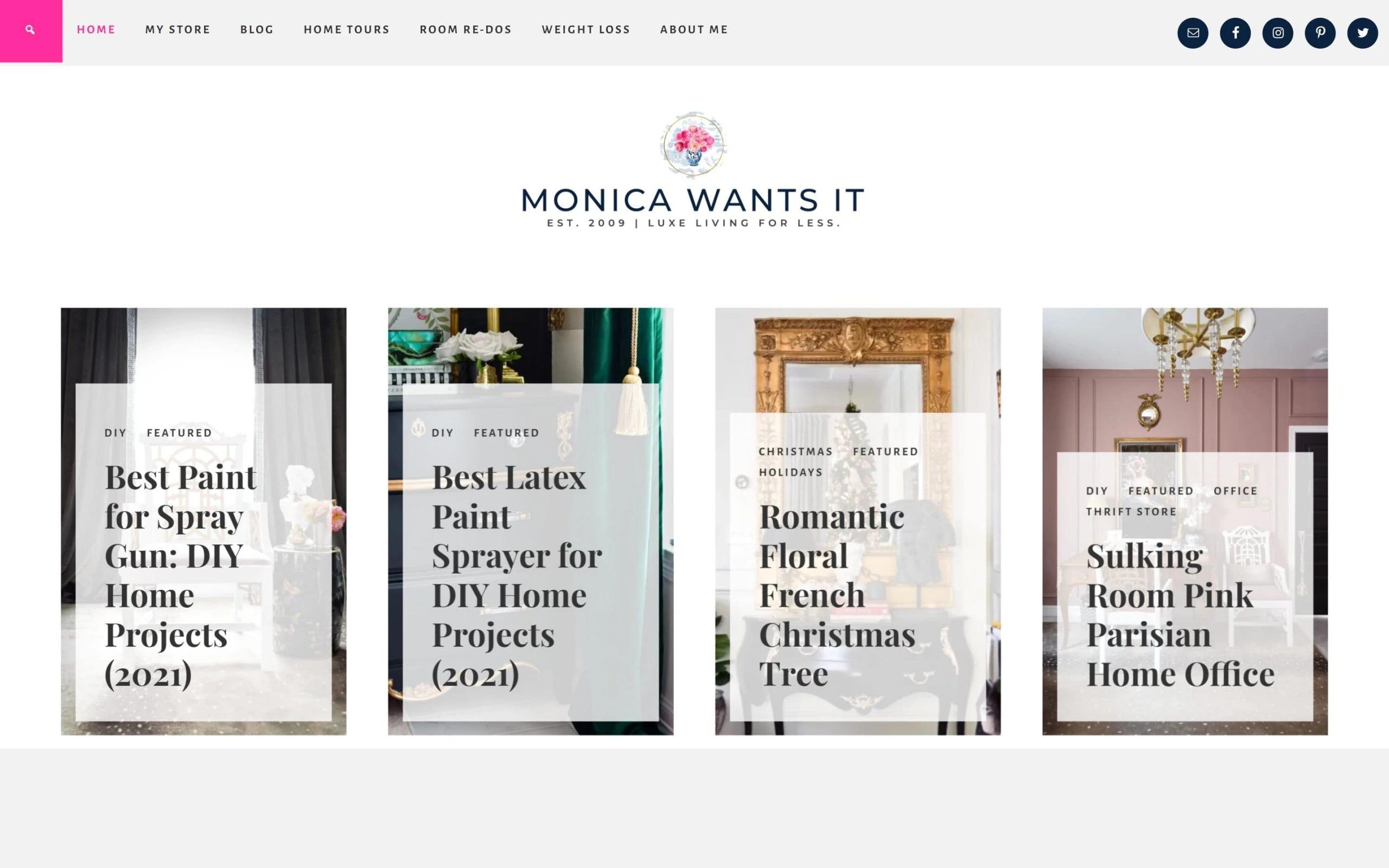 Monica, the author, has been running the blog for seven years. She provides insights for DIY home improvement. The focus of the blog is on easy designs, the ideas, and experiences that she shares. Moreover, her sense of humor is what the readers connect with the most.
Neon signs are pretty cool whether you use them for home decor or commercial purposes. Placing a neon sign over your bed, beside your makeup vanity, or above your sofas make your room pretty good. They give an aesthetic and appealing look and lift your decorations to the next level. But have you ever considered creating your own neon sign? Well, www.NeonSigns.com will help you to make it happen. You can go creative and make DIY neon signs using them. They are, in fact, safer and more durable than traditional neon signs.
The Decor hacks blog, as the name suggests, provides easy and cheap decor hacks. It also has try-at-home ideas that make the home shine. The best part of the blog is that these projects are highly affordable and don't cost much. Furthermore, the projects are easy to handle.
For people who love vintage look homes, this blog is the right source of information. It has every information needed for remodeling a modern home and giving it a retro look. It also offers products, ideas, styles, and choices for older homes. You can find everything pertaining to vintage-looking houses in this blog.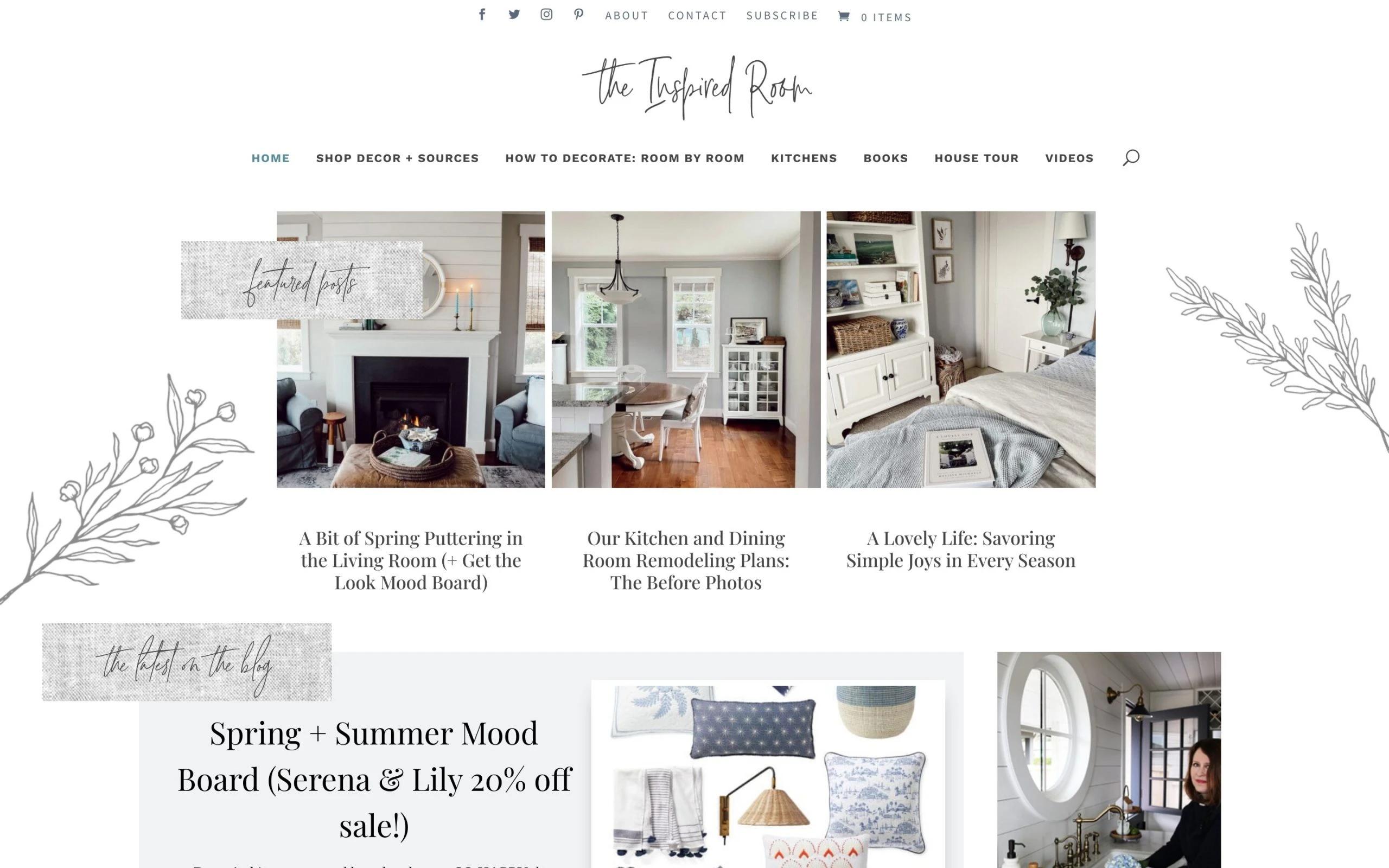 The Inspired Room focuses on helping the readers find the right style and materials for their current home. The motive of the blog is to inspire people to start their journey of renovation. It also has lots of advice, photos, and much more to offer.
My House Design Build is a blog that helps you with renovation, designing, and building. The blog is divided into categories making it easier for you to explore them. Information, ideas, visual aids, and much more related to house renovation are available here.
The blog started to document one renovation that eventually went on to become three renovations. Not just renovations, thousands of DIY projects, and tips are also included here. The blog is filled with information, ideas, and product links, making it highly accessible.
The Ugly Duckling House blog is a remodeling project blog that inspires everyone interested in DIY. The blog provides information, ideas, and tutorials for the readers to renovate their homes entirely on their own. It also provides insights into what goes around the renovation.
Love and Renovations offers a lot of exciting material around home renovation. These include projects, ideas, inspiration, and easy-to-follow stories. The blog also has various visual content that the readers can follow irrespective of their experience and skill levels.
Top 5 Embroidery Blogs You Should Follow
Feeling Stitchy is made by a group of stitchers instead of a single blogger. The blog has tutorials and focuses on providing embroidery inspiration. Feeling Stitchy is a fantastic place to learn embroidery. You can also connect with other embroidery enthusiasts through the blog.
Jenny Hart, the founder of the blog, is known for her work in embroidery. Sublime stitching is a pioneering design company and focuses on DIY. The blog teaches you about items and sales, special events and provides easy tips and tutorials. Jenny is an artist who has been doing embroidery work for years.
Pintangle is a blog for people who like to use lots of different stitches. Sharon, the author, teaches embroidery stitches and shows how to use them well to make gorgeous pieces, and also does quilting. She is also the creator of Sharon B's Stitch Dictionary.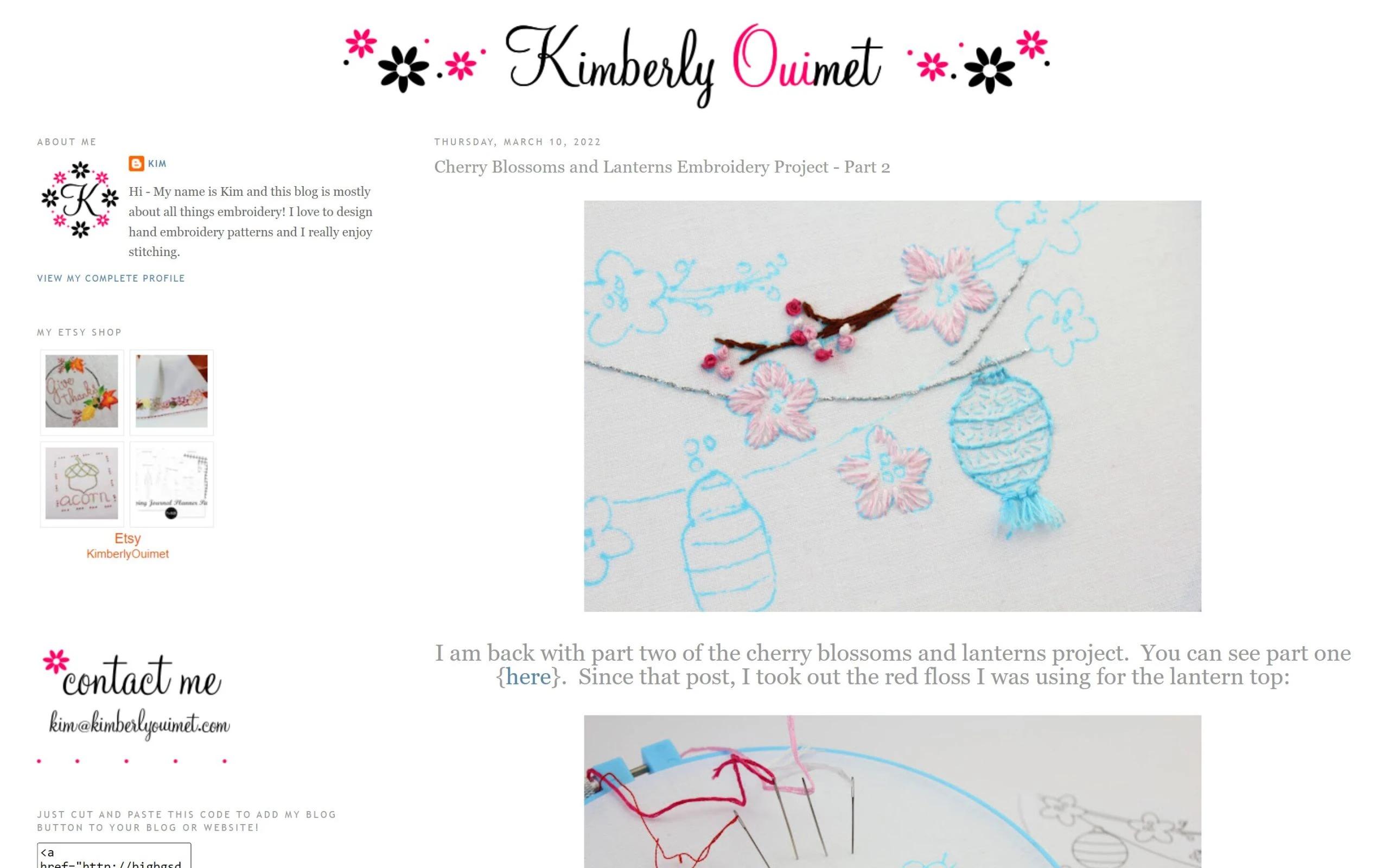 The author, Kimberly, is an avid stitcher. She also designs patterns that feel both classic and modern. She shares her process of stitching on the blog. You can also choose the free patterns designs from the website and learn from her experience to master embroidery stitches.
Floresita, the author, collects vintage iron-on transfer designs and shares those on the blog. The pattern of the blog is clean and crisp, making it convenient for the readers to find them as everything is organized by category. The designs featured on the blog are also easy to recreate.
Of course, if you are not that good at embroidery, but are passionate about it, consider contacting a reputable manufacturer such as BPS to produce your own embroidered patches based on your preferences, or on your designs. Embroidered patches are popular among embroidery enthusiasts and these custom, beautifully embroidered patches can be used anywhere you want, such as on clothing, backpacks, or even canvas shoes. If you would like one of these unique embroidered patches, learn more at BPS.
5 Best Card Making Blogs for The Artist in You
Wanda G, who is a paper crafting and card-making expert, started this blog. In this blog, one can get crafting ideas, creative card designs, photography ideas, and basically everything surrounding papercraft blogs and card making.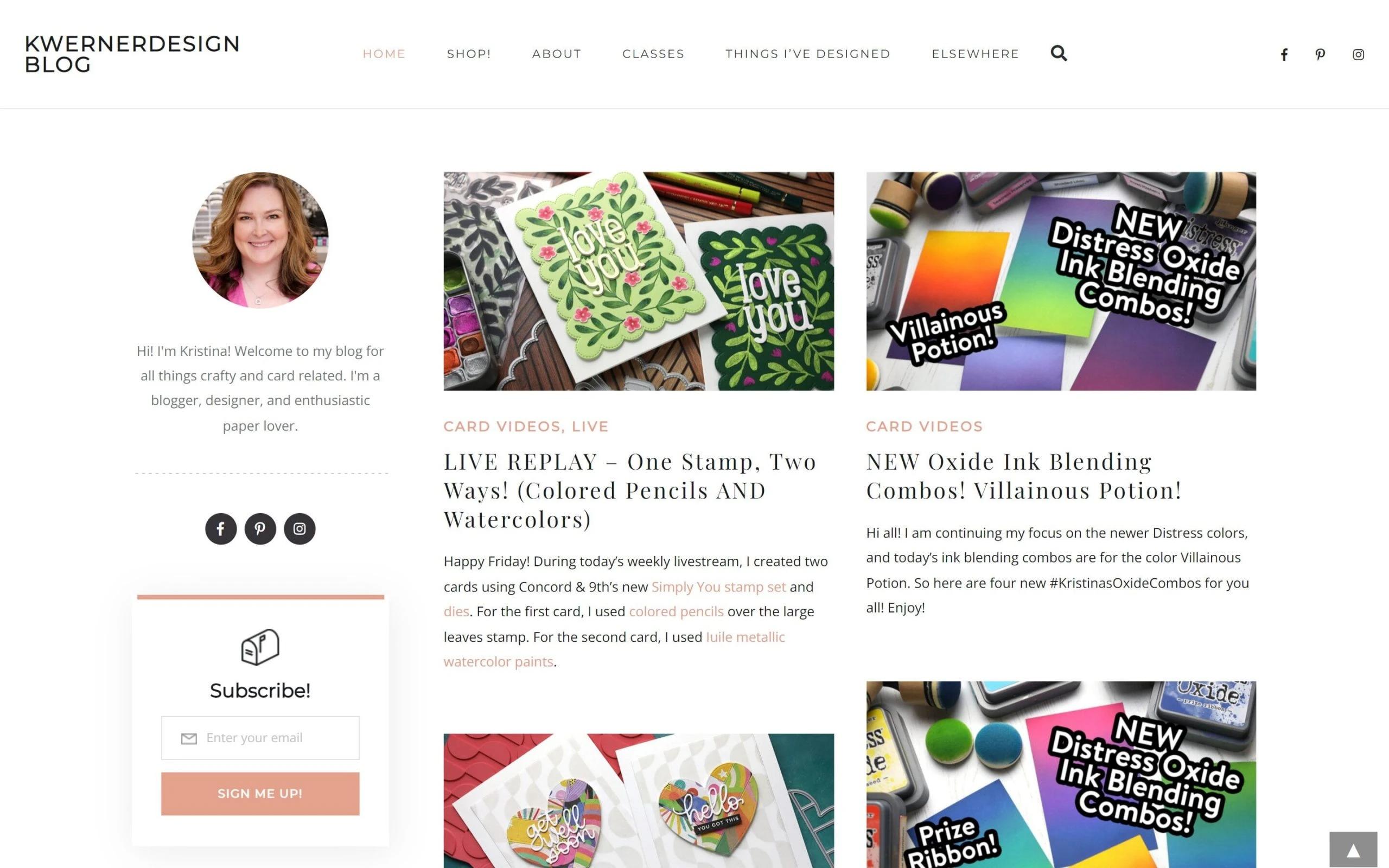 This blog was created in 2006 by Kristina, who is a designer and paper-lover. She has card-making videos, holiday card series, and more paper-related stuff on her blog. She adds some unique ideas that help one to express emotions through cards.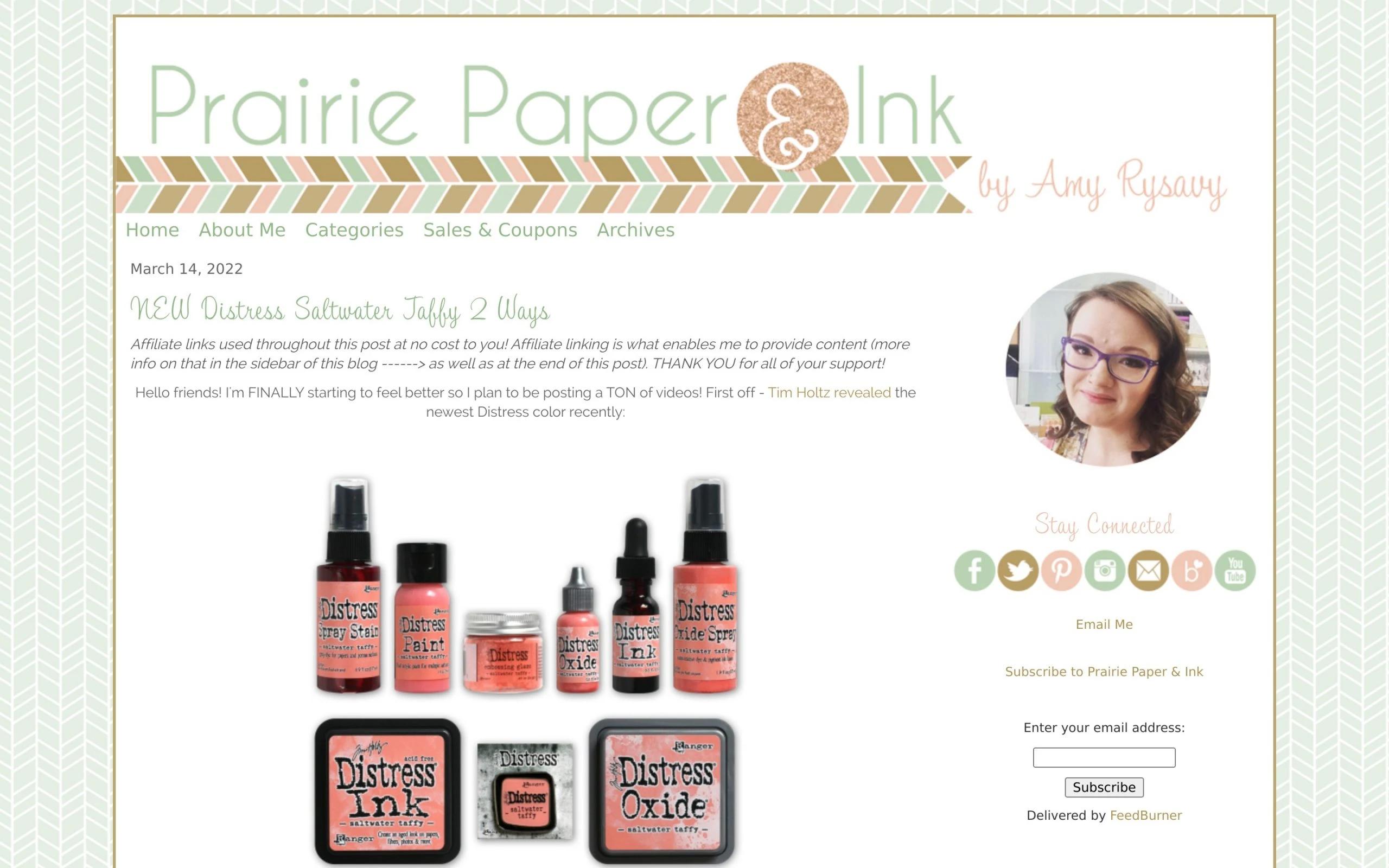 The Prairie Paper and Ink blog, designed by AmyR, enables you to get stamping, card-making, and paper crafting tips. The blog has many articles, photos, and easy video tutorials to help you become a paper expert. A fresh post is made regularly on the platform, so consistency is guaranteed.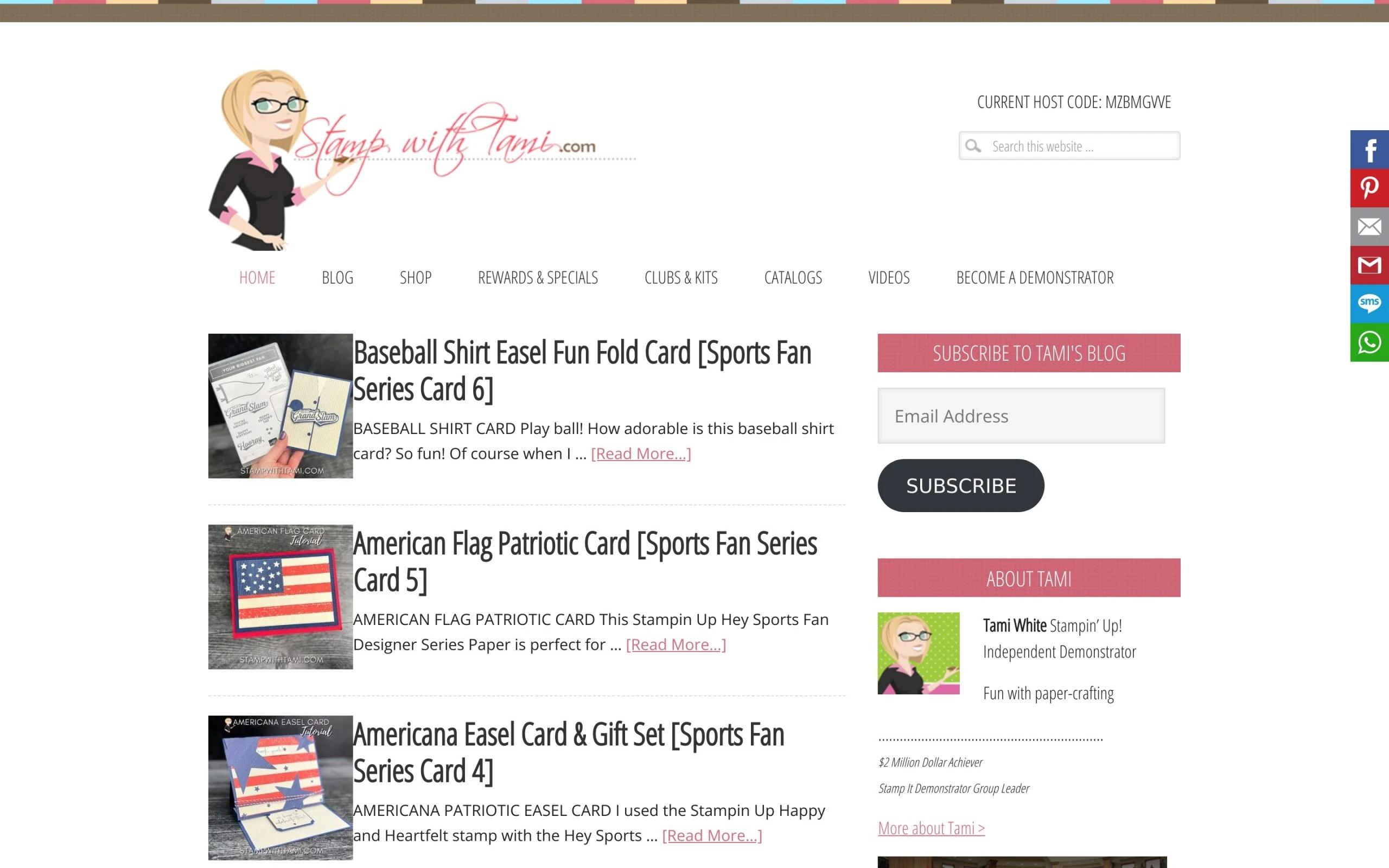 Founded by Tami White, Stamp with Tami is a platform where she presents her creativity and expertise. This blog is the right platform for readers who like DIY craft blogs and want paper crafting tips and project ideas. Cardmaking, project ideas, rubber stamping, and much more are accessible on the blog.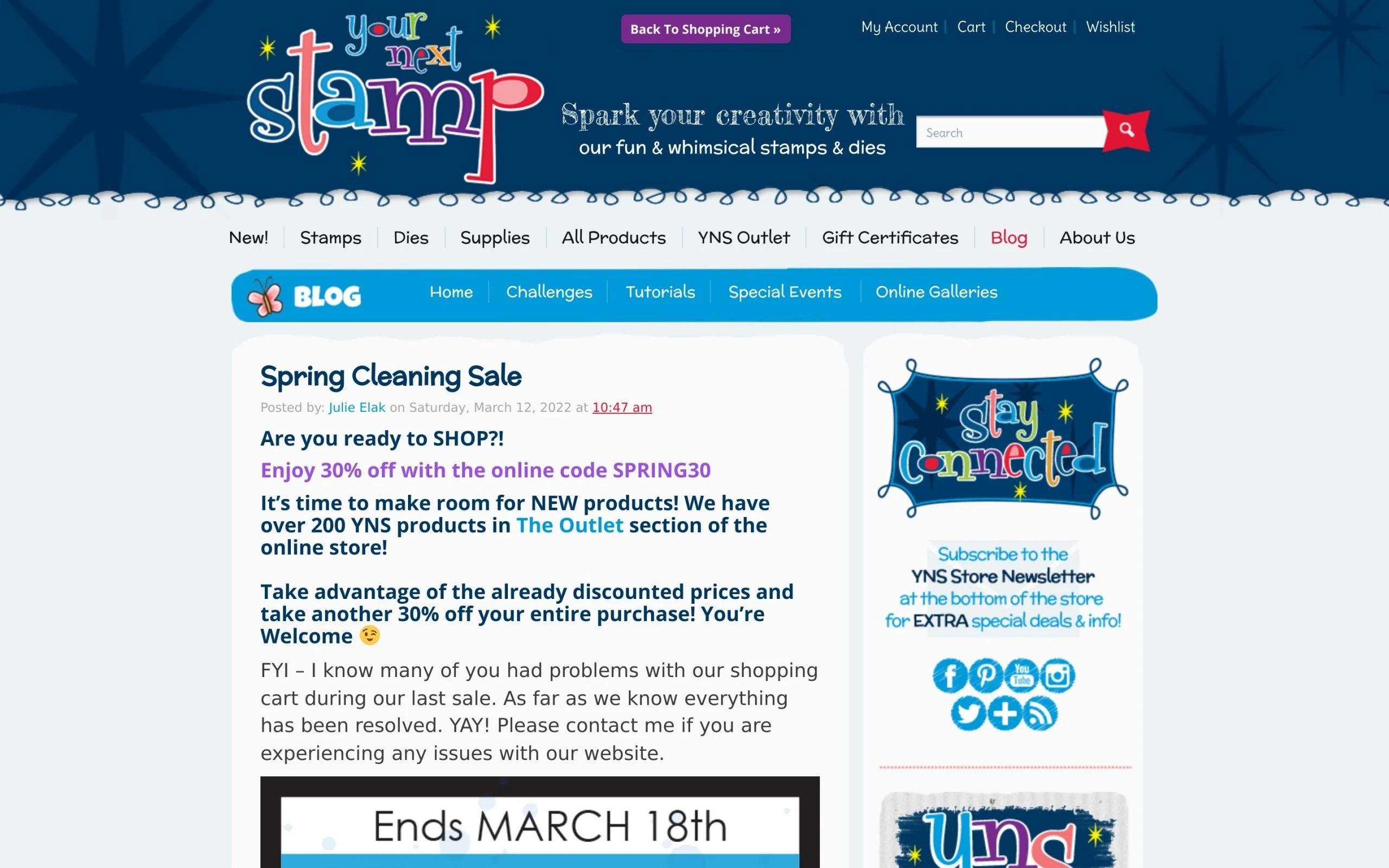 Karen started this blog with the motive to help readers who are looking for the best stamping ideas. It then expanded to card making as well. She posts content quarterly, which means that here, quality is preferred over quantity. The blog is beneficial for people, especially students, who need card-making designs.
Top 5 Needlepoint Blogs to Get Started with Needlework
It is one of the most popular needlepoint blogs out there. Created by Janet, the blog features new articles every day, making it perfect for those looking for regular needlepoint articles. It features tips for efficient needlepoint projects, needlepoint ideas and projects, and solutions to problems of needlepoint enthusiasts.
The author posts once or twice every month, which means that quality is guaranteed. Here, you can find several cross-stitches and embroidery designs using needlepoint. The Stitch lady posts the designs created by her alongside sharing the story behind them.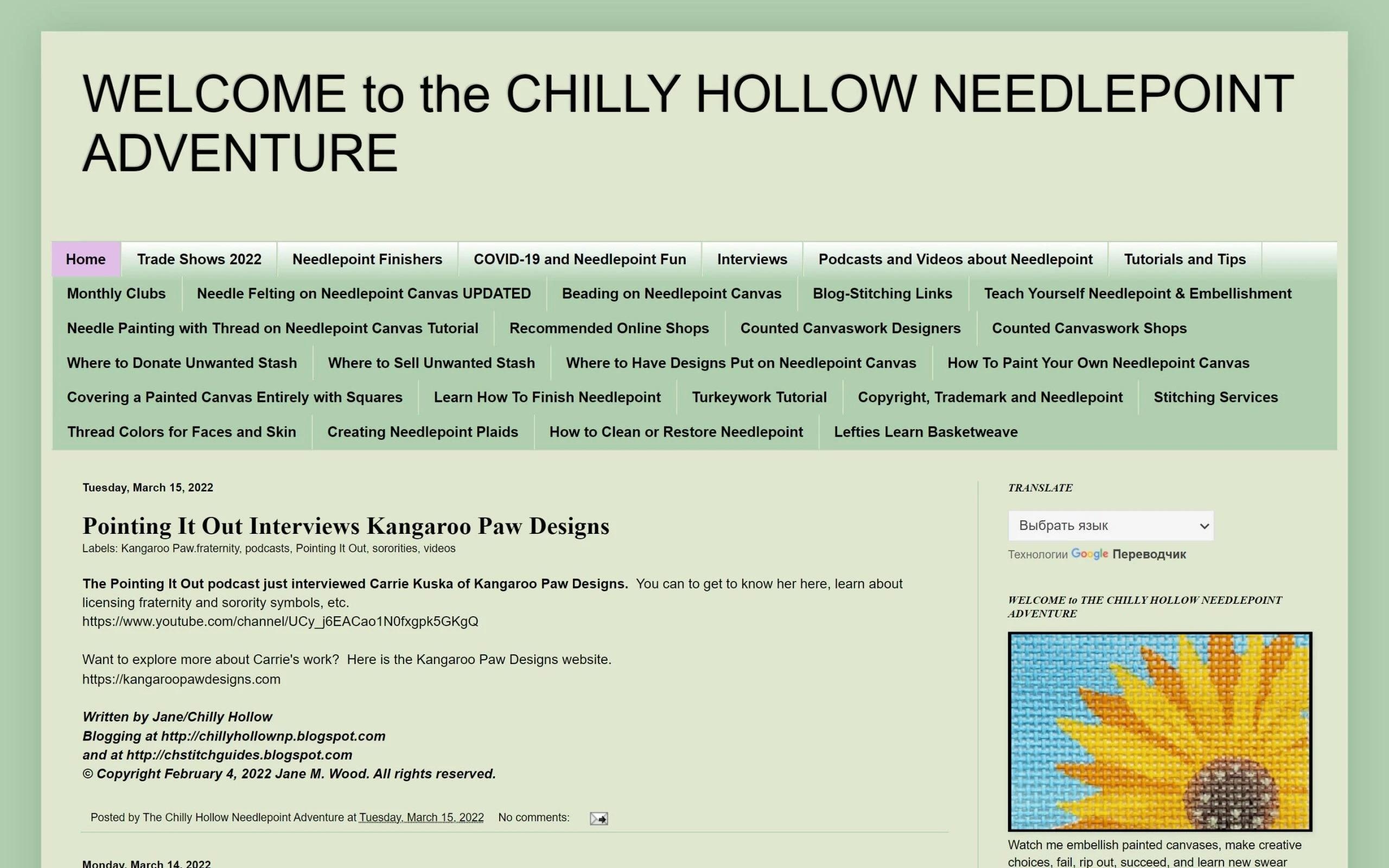 The Chilly Hollow Needlepoint adventures blog features a range of embellished painted canvases. The blog allows you to make creative choices regarding needlepoint, and you can learn embroidery quickly. The blog has several podcasts, interviews, and video tutorials on needlepoint that facilitate readers to get started with needlepoint.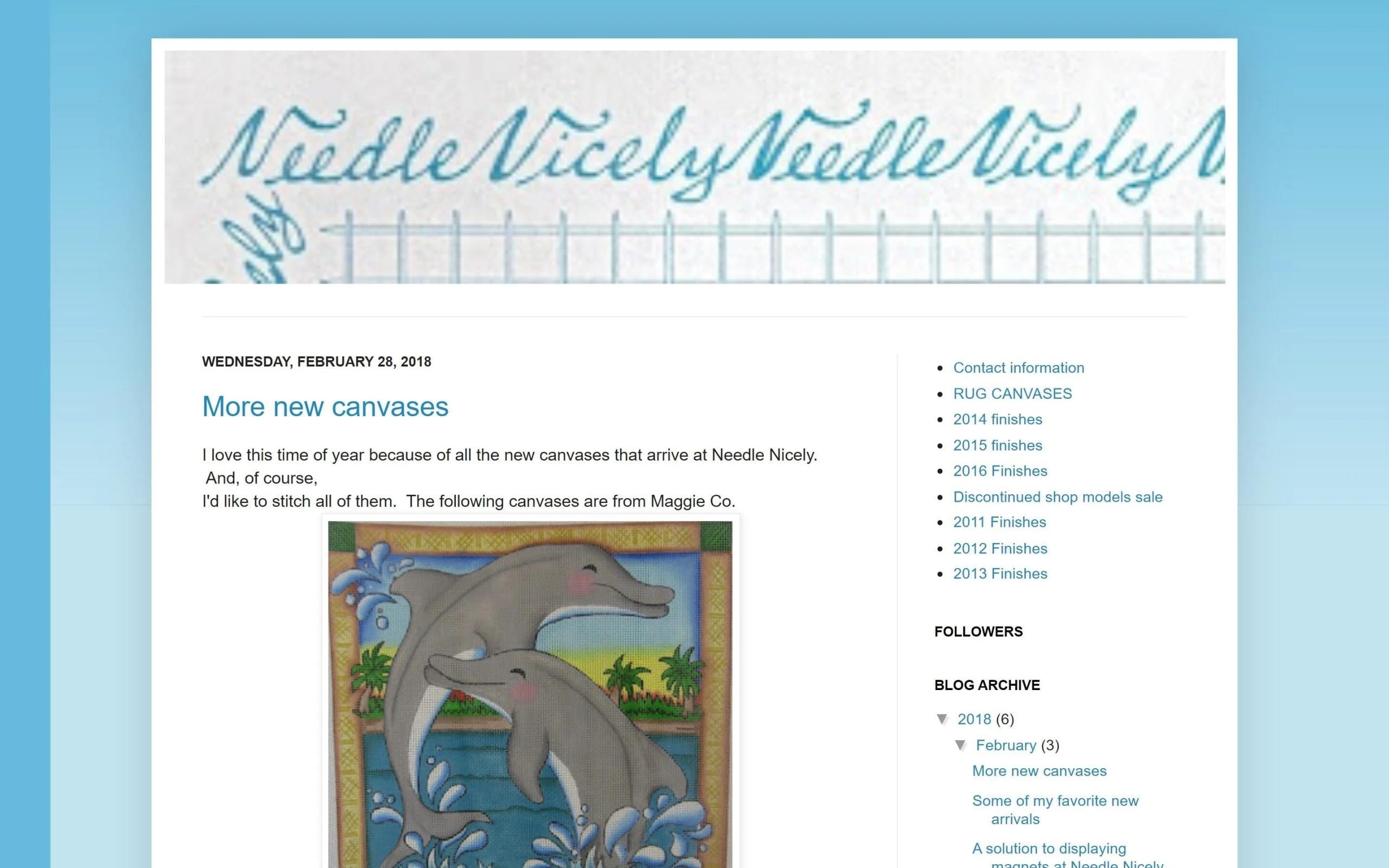 The Needle nicely blog offers canvases and designs that the readers can try out. Mary, the author, shares her work on the website to inspire people to get started with needlepoint. On the blog, you can find her year-wise work and start making those needlepoint designs.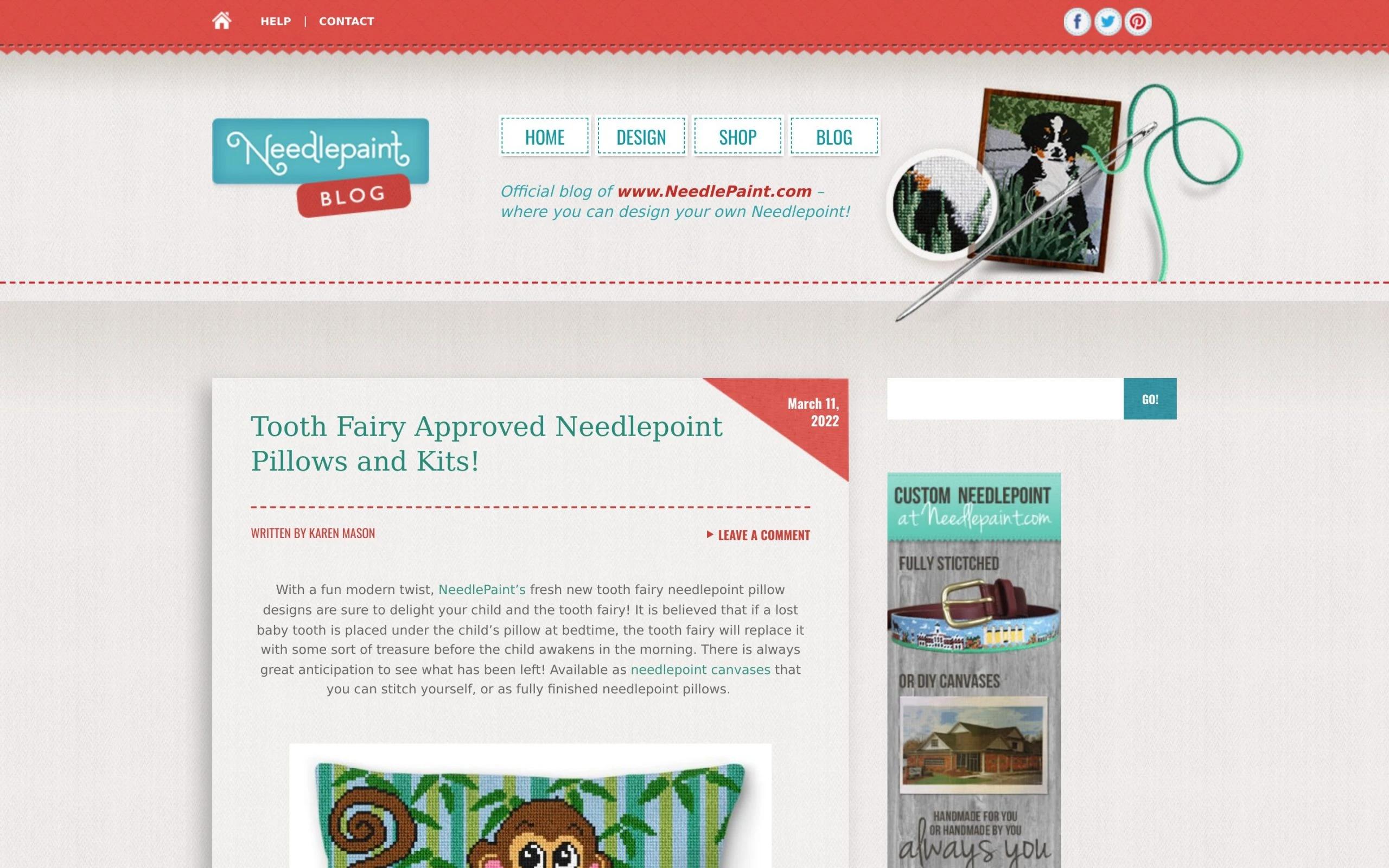 At NeedlePaint, one can find several needlepoint projects. It also features custom needlepoint ring bearer pillows and wedding designs. A wide range of needlepoint kits, belts, pillows, Christmas stockings can also be explored here. The designs are updated regularly, and hence the most recent designs are delivered to the readers.
5 Best Handmade Jewelry Blogs That Will Make You Fall in Love With the Craft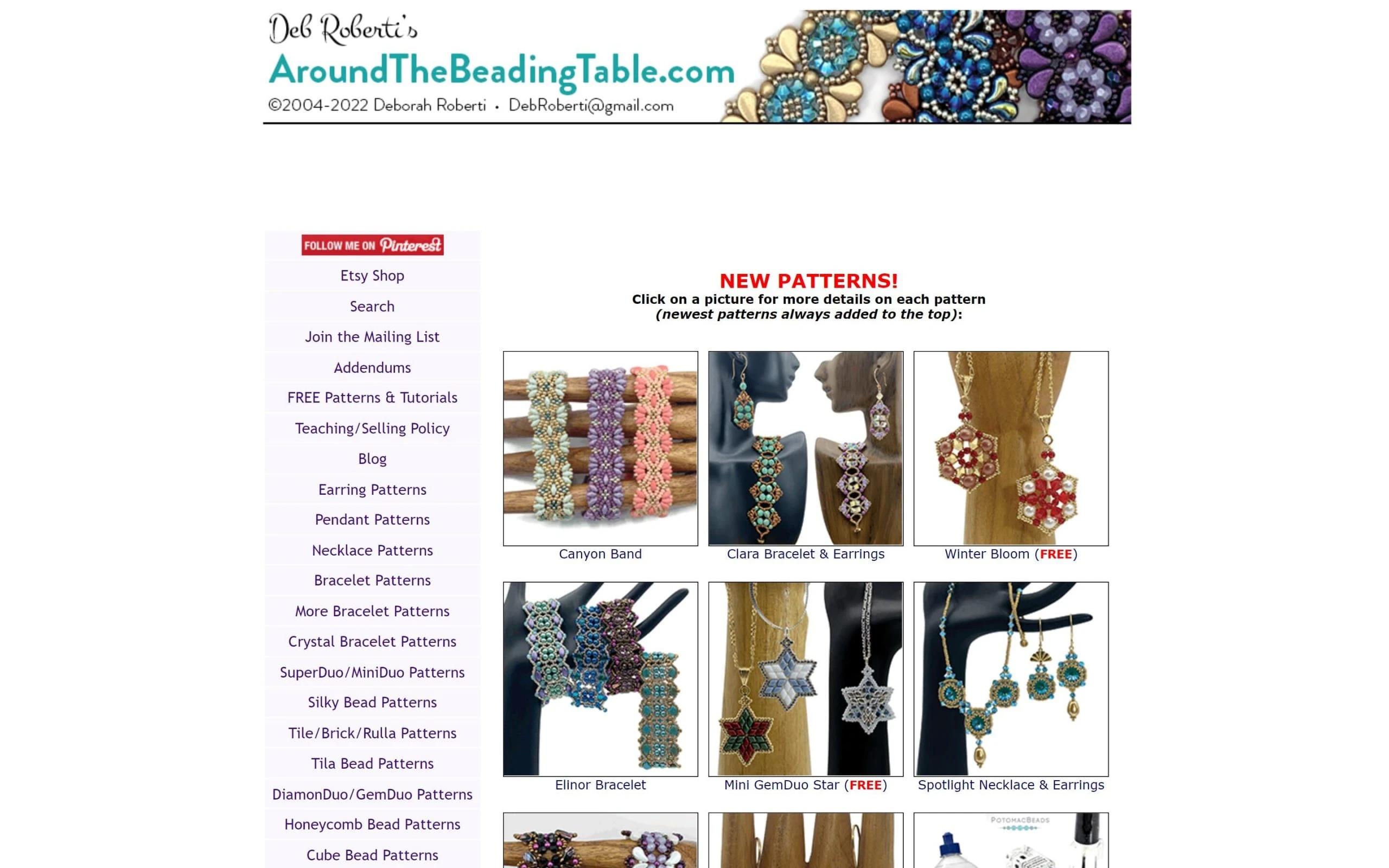 The blog offers various jewelry patterns such as necklaces, pendants, earrings, and much more that can be made using beads. It also provides tutorials, newsletters, and you can also become a part of their mailing lists. All the patterns are categorized, making it easier for the readers to access them.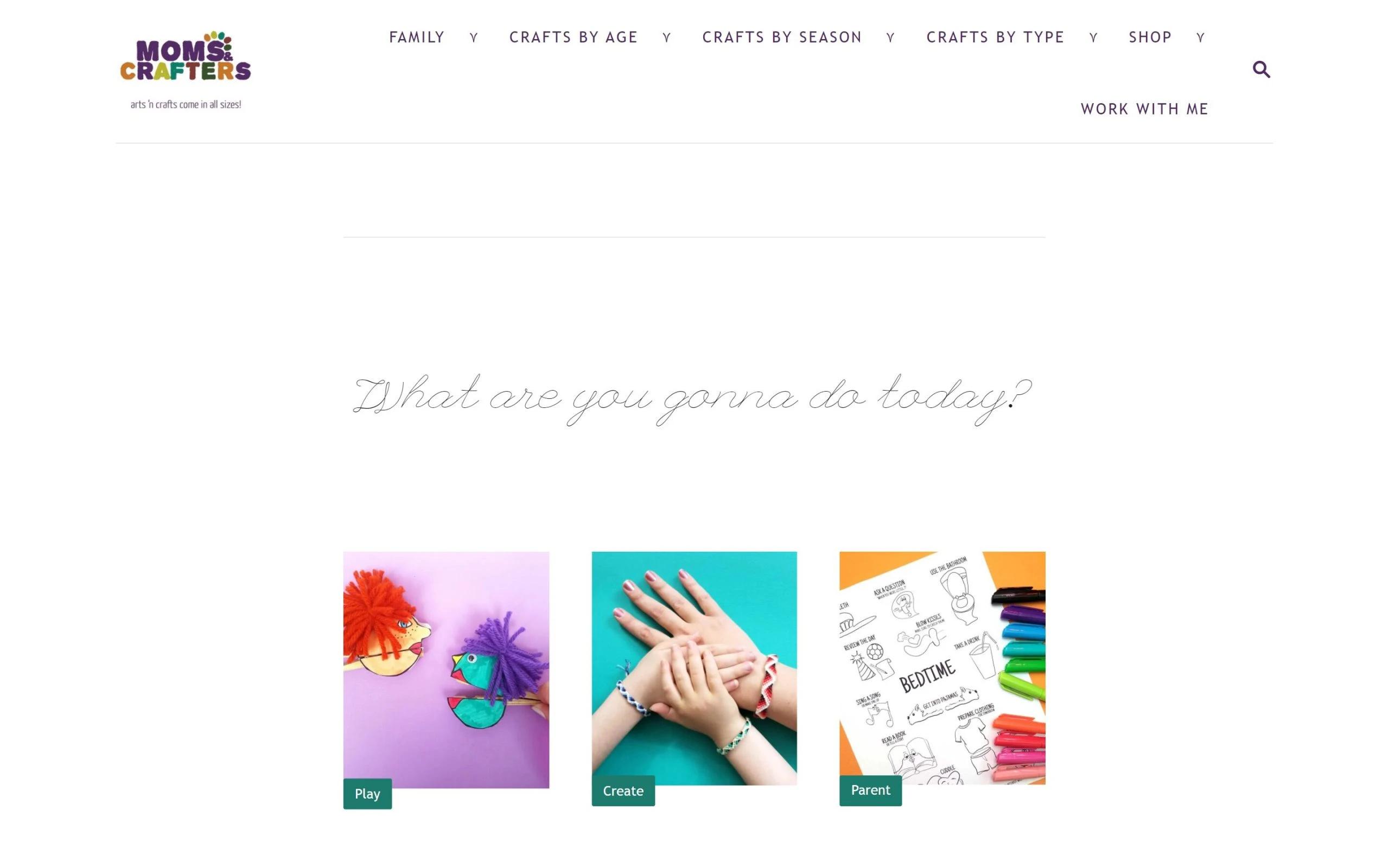 Moms and Crafters is a blog that focuses on Jewelry Making Crafts. It is run by an NYC mom who offers craft ideas with a positive twist. Based in the United States, the blog aims at motivating millennial moms.
The author, Wendi, is a lover of copper jewelry, crochet projects, and all things DIY. She teaches wire weaving on her blog. You can learn everything about jewelry wire here and everything related to jewelry making. It is an amazing place for those who want to get started with wire weaving and jewelry making.
Make and Fable is a blog that focuses on DIY jewelry. It is a U.K. based craft and lifestyle blog. They also host several creative workshops for readers who want to learn DIY jewelry in depth. The blog has several patterns, tutorials, and eBooks about the same.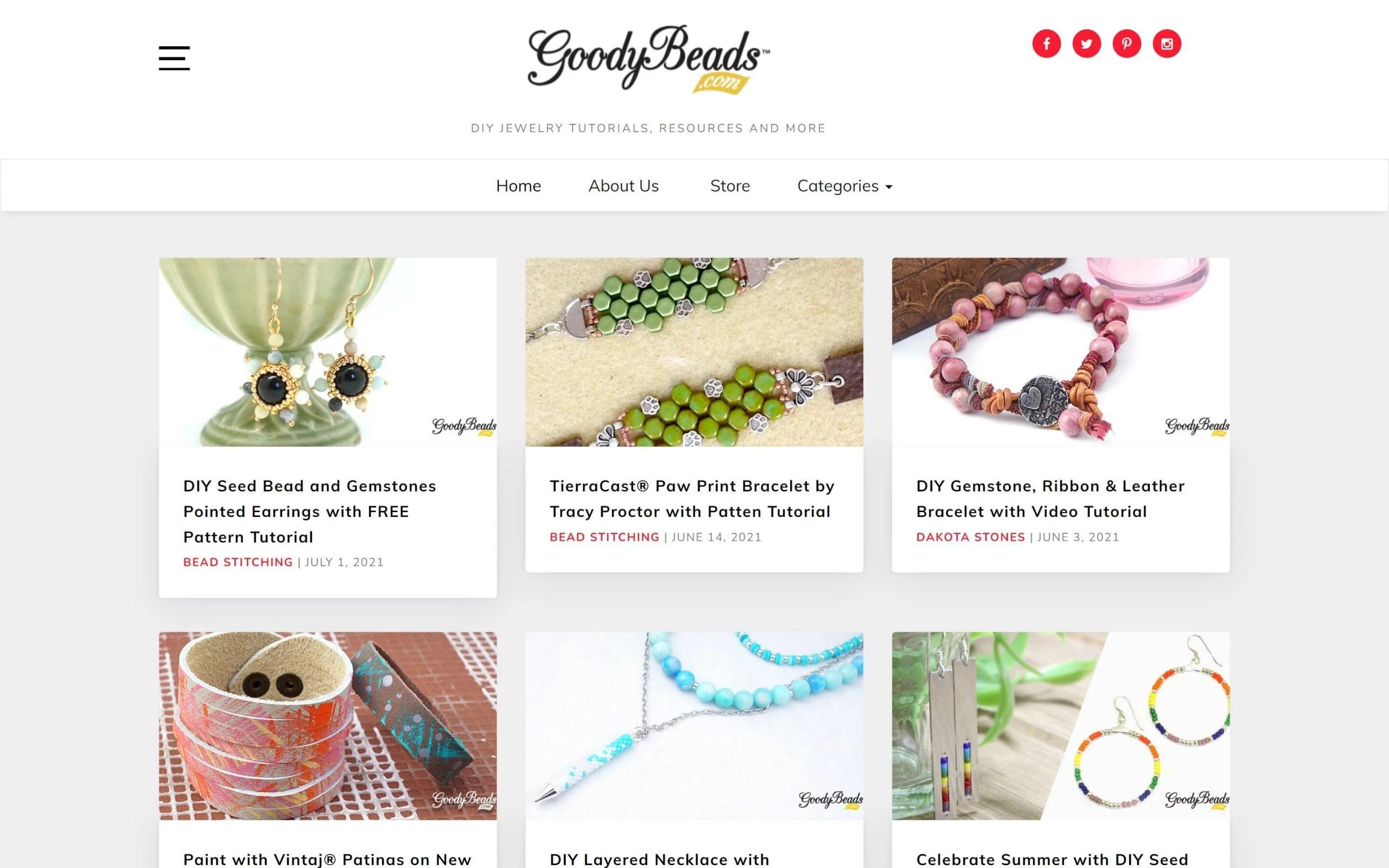 The GoodyBeads is a U.S.-based blog for all beading enthusiasts. The blog mainly focuses on beading but is also for lovers of handmade jewelry and hobbyists of all kinds and is one of the best handmade blogs. The blog has different types of jewelry, such as bracelets and earrings made using beads.
5 Inspiring Modern Quilting Blogs
Red pepper Quilts was started in 2009 by Rita Hodge. The blog has an easygoing tone that makes the posts quick to read. Moreover, the designs Rita shares are beautiful, and it is an excellent site for any quilter to follow. There are several book reviews, and it also has an Etsy shop where she sells her quilts and patterns.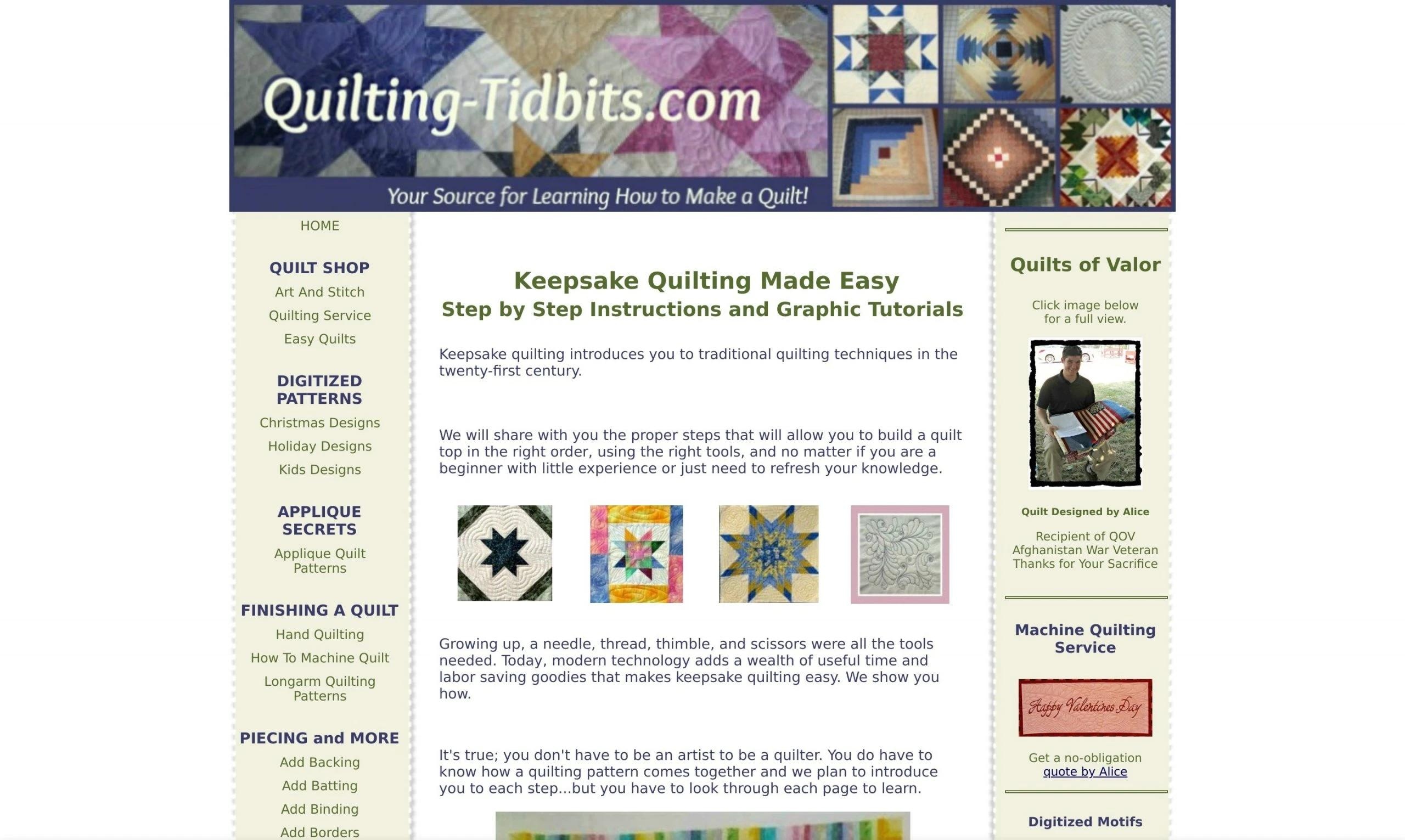 This blog is the right place for anyone looking for a way to make keepsake quilts. The authors sell their quilts and patterns so that you can create them yourself. It also includes links to valuable resources for quilters. Not just for experienced quilters, the blog is for quilters of any skill level.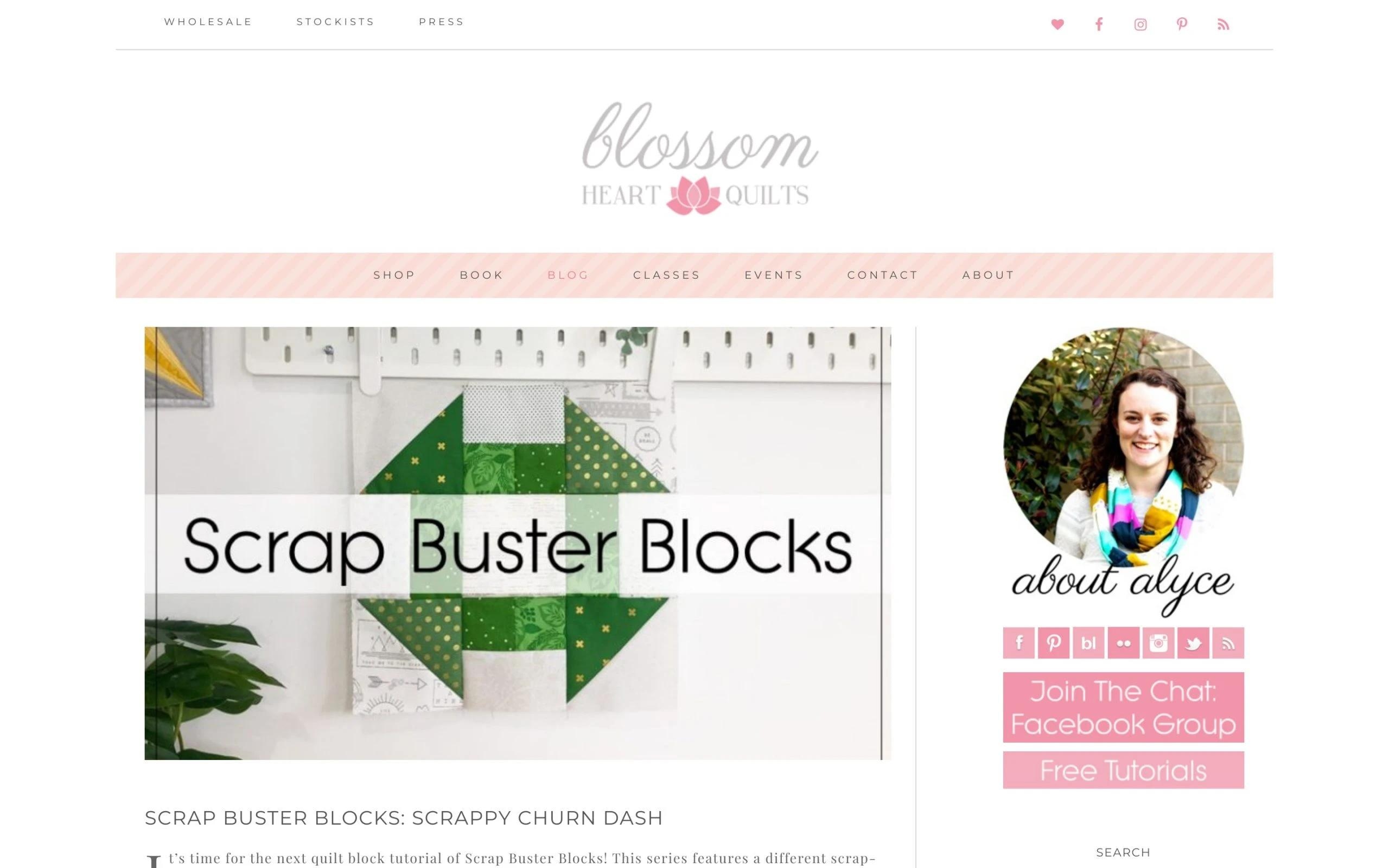 Alyce Blyth, the author, started making quilts in 2011. She is a self-taught master of her craft who loves to write; hence she started the blog. She has also written a few books on this subject. The website provides tutorials for people interested in quilting and stories for those who like to read and relate to her art and craft blogs.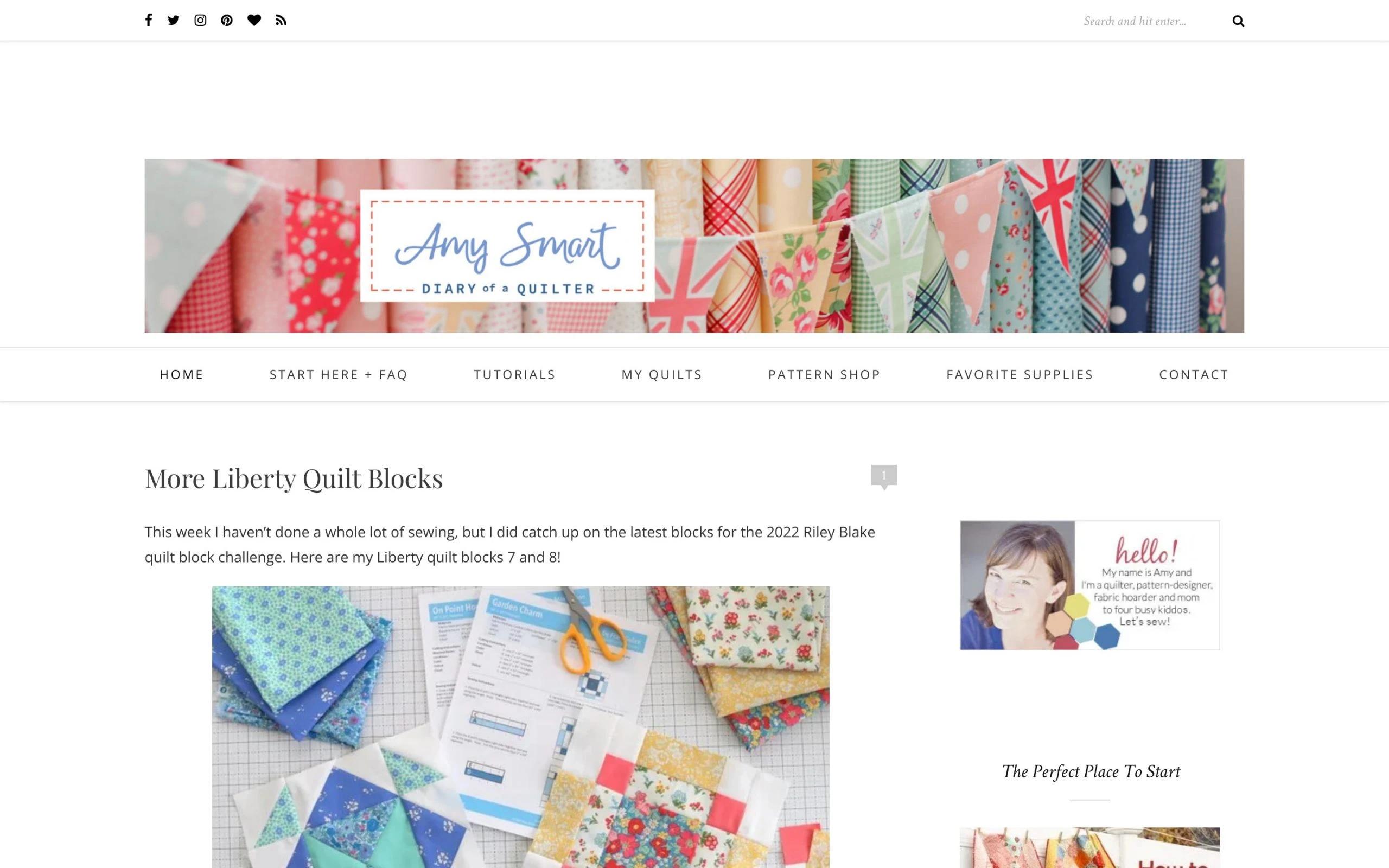 The blog is filled with beautiful patterns and tutorials for quilters. Amy Smart, the creator of the blog, provides information on quilting for people of all experiences and skill levels. She also gives step-by-step instructions and covers topics ranging from basic quilting techniques to binding.
This blog is an excellent source for anything related to quilting. It is a one-stop-shop for quilters. From buying the required tools for quilting to seeing people's creations, the website has something for everyone. Moreover, it has patterns and several gift ideas for readers to look at.
Top 5 Modern Crochet Blogs on The Internet
Knitting and Crochet is a blog that comes with a free newsletter, regular posts, and a bunch of free patterns. It is a blog that every yarn crafter will love. Amy, the author, explores all aspects of craft on the platform. Amy is also a textile designer, and that brings more authenticity to her work.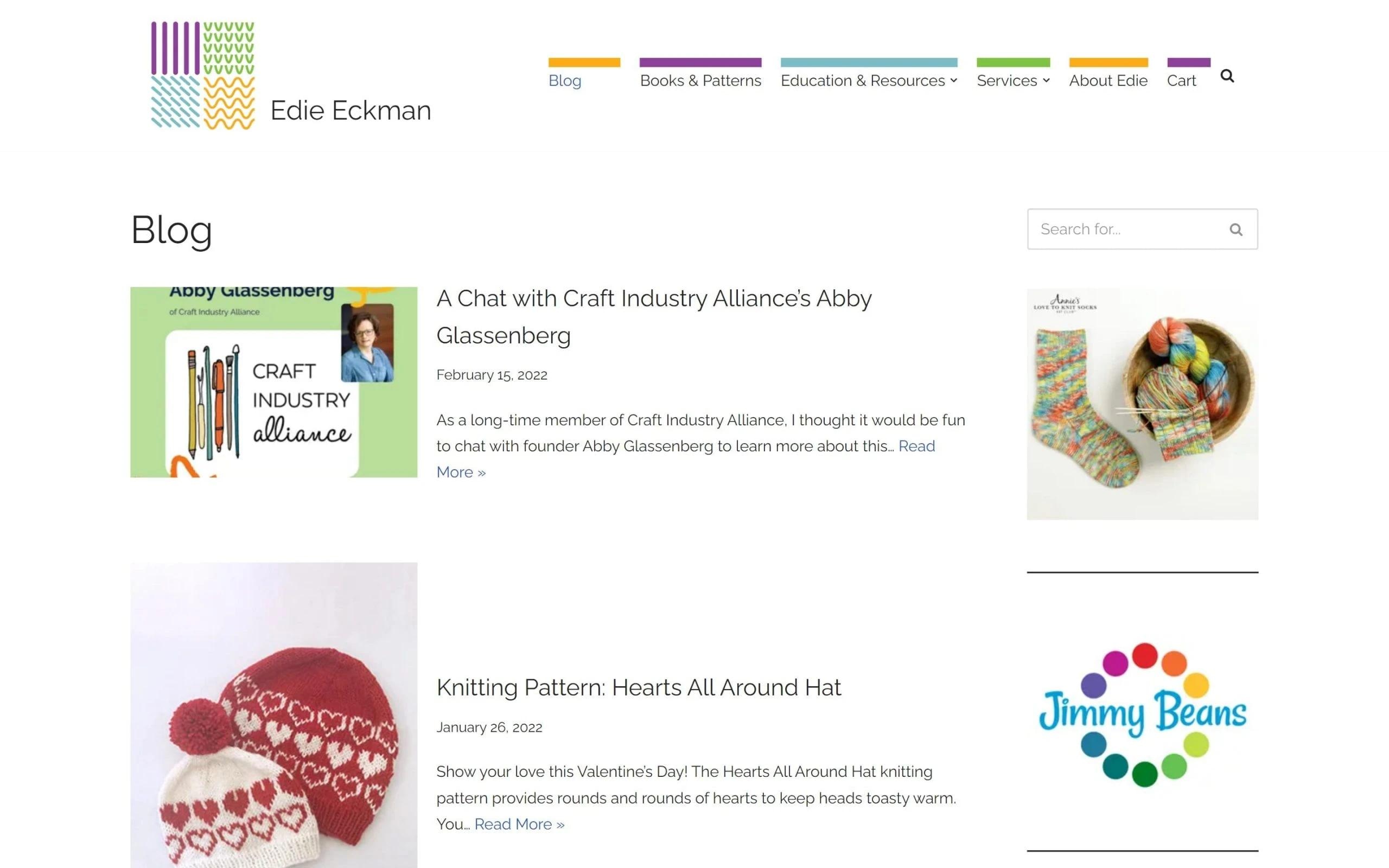 Edie Eckman is one of the most talented crochet designers out there. She teaches both knit and crochet techniques on her blog and has written many books, including "The Crochet Answer Book." The website also has great patterns designed by Edie, along with detailed tutorials. These also cover several problems faced by knitters and crocheters.
The website celebrates the long and rich history of needlecrafts. The blog is the most appealing to those who like vintage patterns, beaded bags, dainty yokes, and other historical items. The designs and topics are categorized by decade so that it is easier for you to explore the various styles of crochet.
The Crochet Guild of America is a blog for everyone, whether a beginner or has been crocheting for years. The blog offers featured patterns that follow the latest trends and book reviews. Through the blog, you can become a part of the largest crochet community.
The U.K.-based magazine, Inside Crochet is filled with all things crochet. The blog provides fun and interesting projects so that you can keep up with the latest trends. Here you can find patterns in chronological order, enter competitions, tutorials, and so much more.
5 Best Macrame Websites and Blogs That Every Macrame Enthusiast Should Follow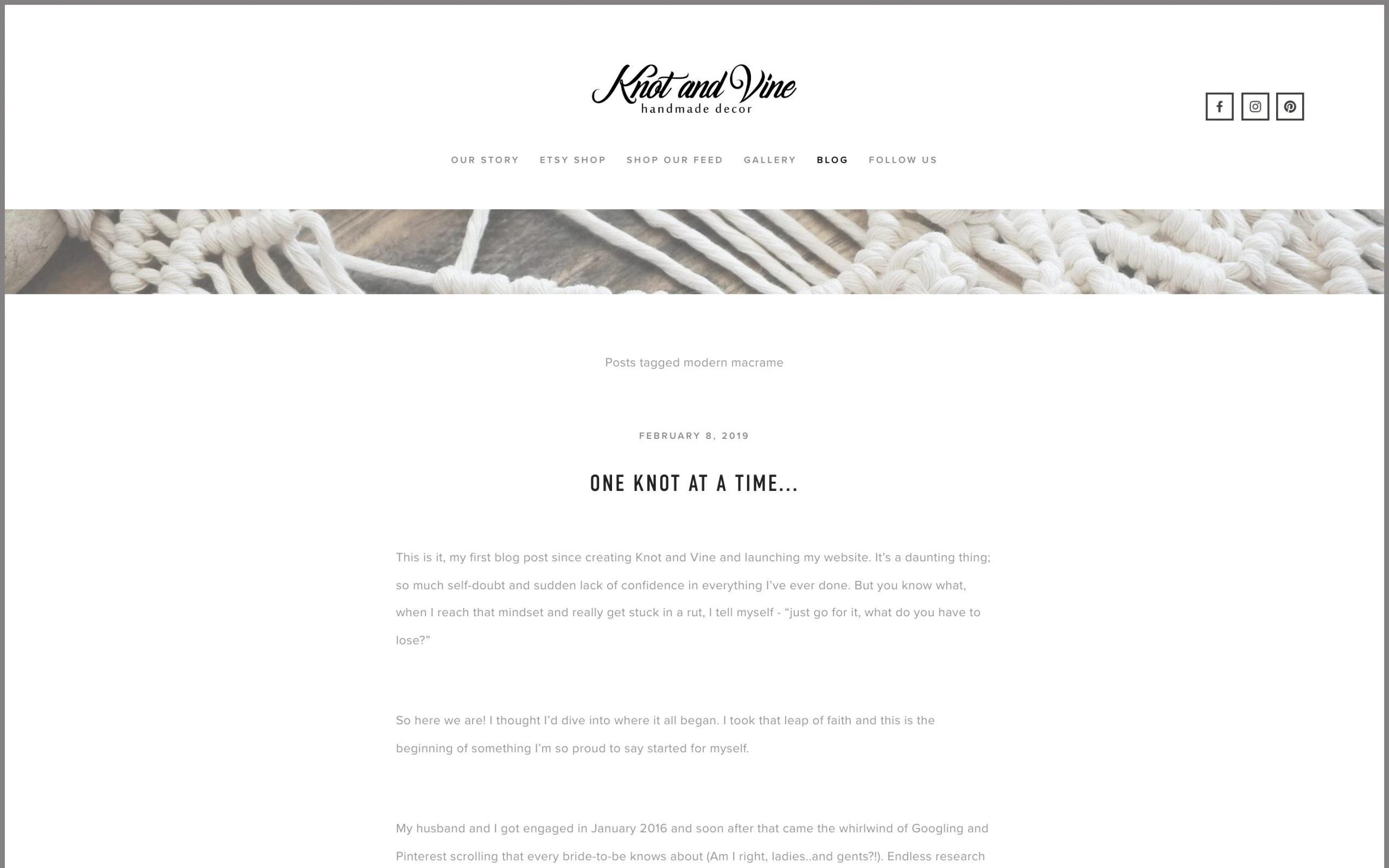 Created by Nicole, Knot, and Vine is the right place for creative minds. It is also an online store for Nicole's uniquely designed handmade decor. She shares her macrame story here and makes modern macrame designs that every macrame enthusiast will love. The friendly tone of her writing makes the blog even more interesting to read.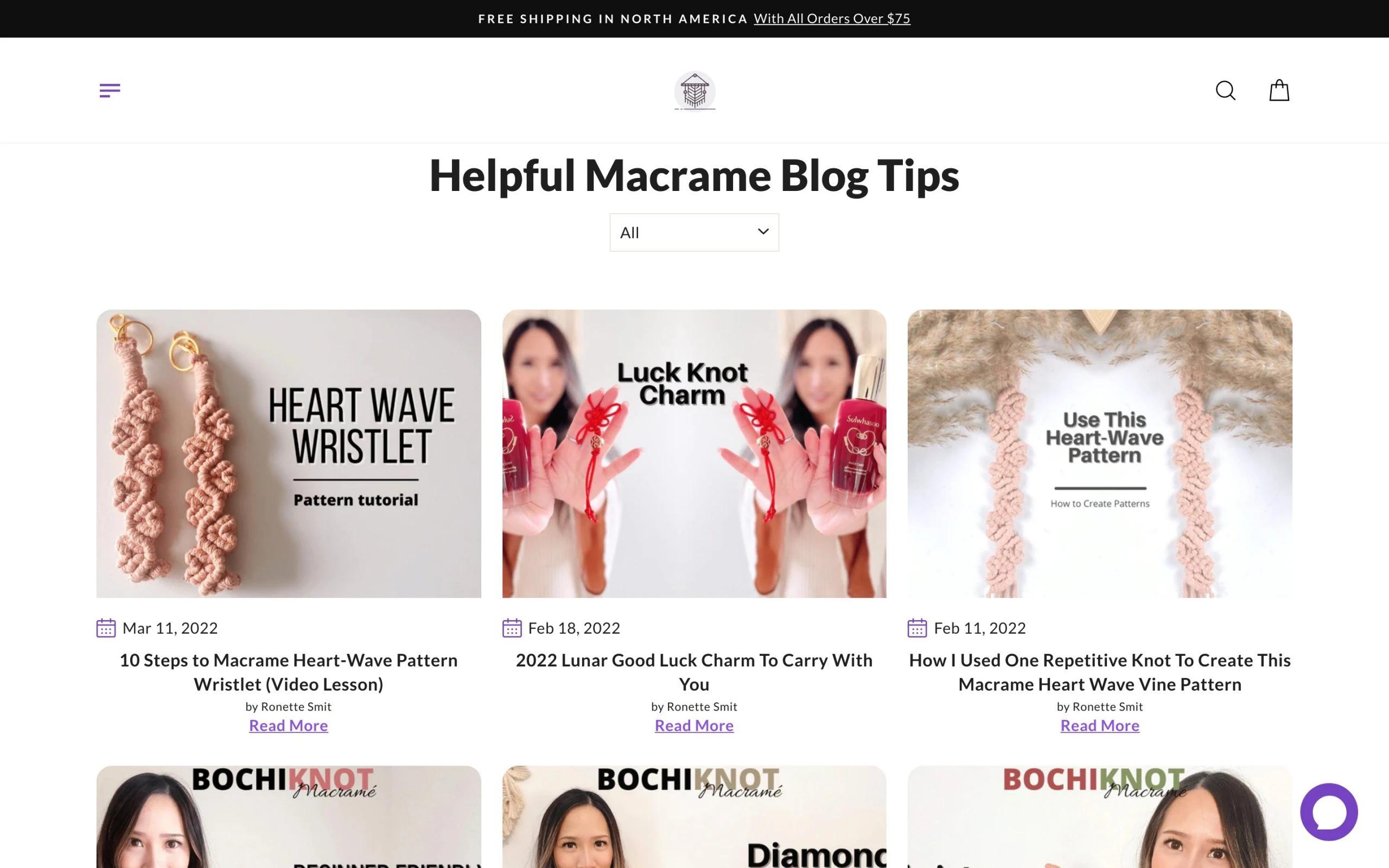 The blog has several tutorials for making beautiful macrame designs, step-by-step instructions videos, and useful tricks for creative people out there. You can buy their membership to get exclusive perks, and they also have a free eBook for all. The blog offers various macrame designs for readers to try at home.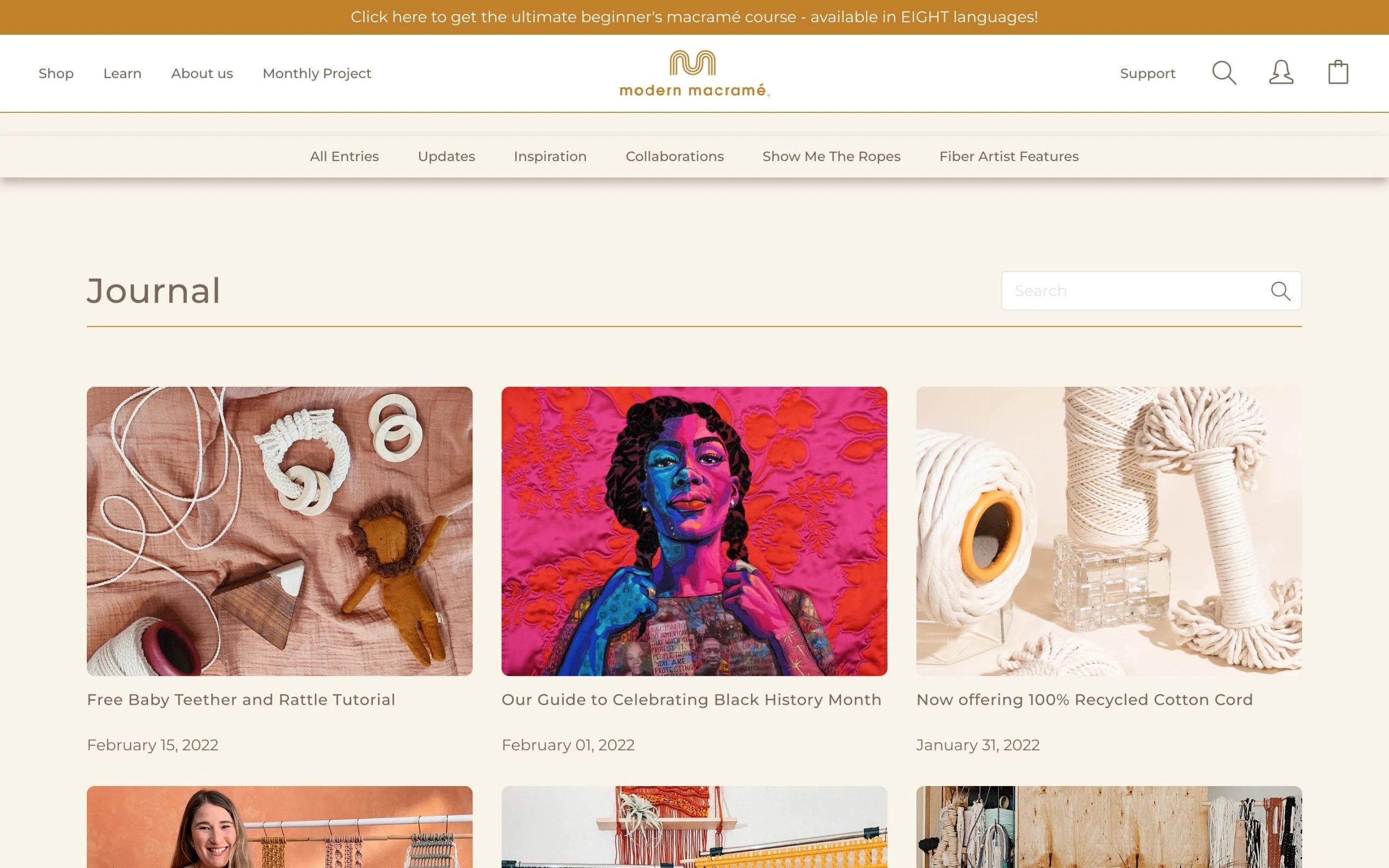 Through the blog, you can learn macrame, make things using the art of macrame, and get started on your macrame journey. Emily, the author, also shares her life experiences to keep the readers engrossed. Readers can also shop material and ready-to-use macrame from the website.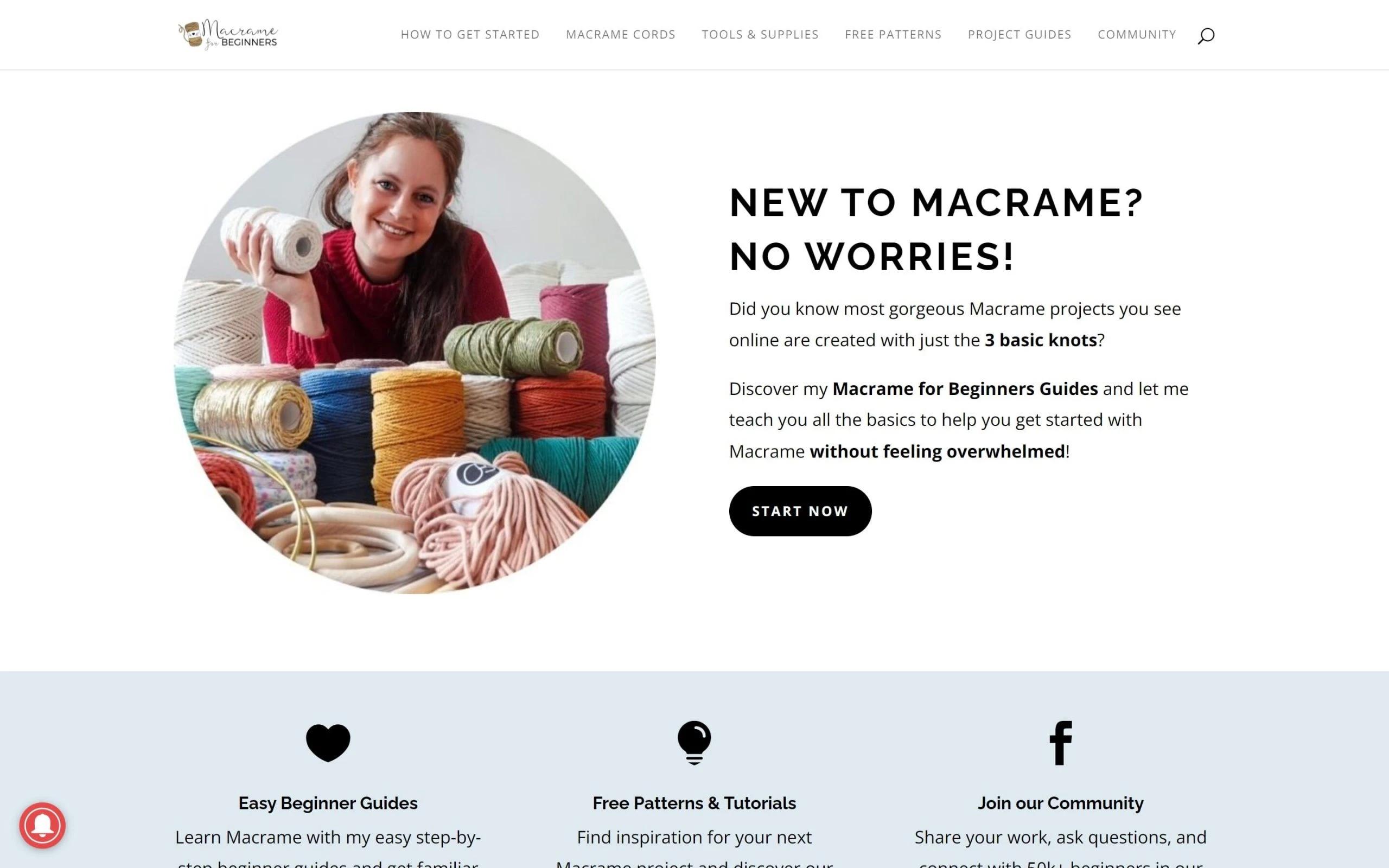 As the name suggests, the website is for beginners, learners, and first-time users of macrame. The blog offers an easy beginner's guide that everyone can learn from, patterns, and tutorials which are very helpful to learn macrame. They also provide tips for beginners and macrame enthusiasts to connect through the blog.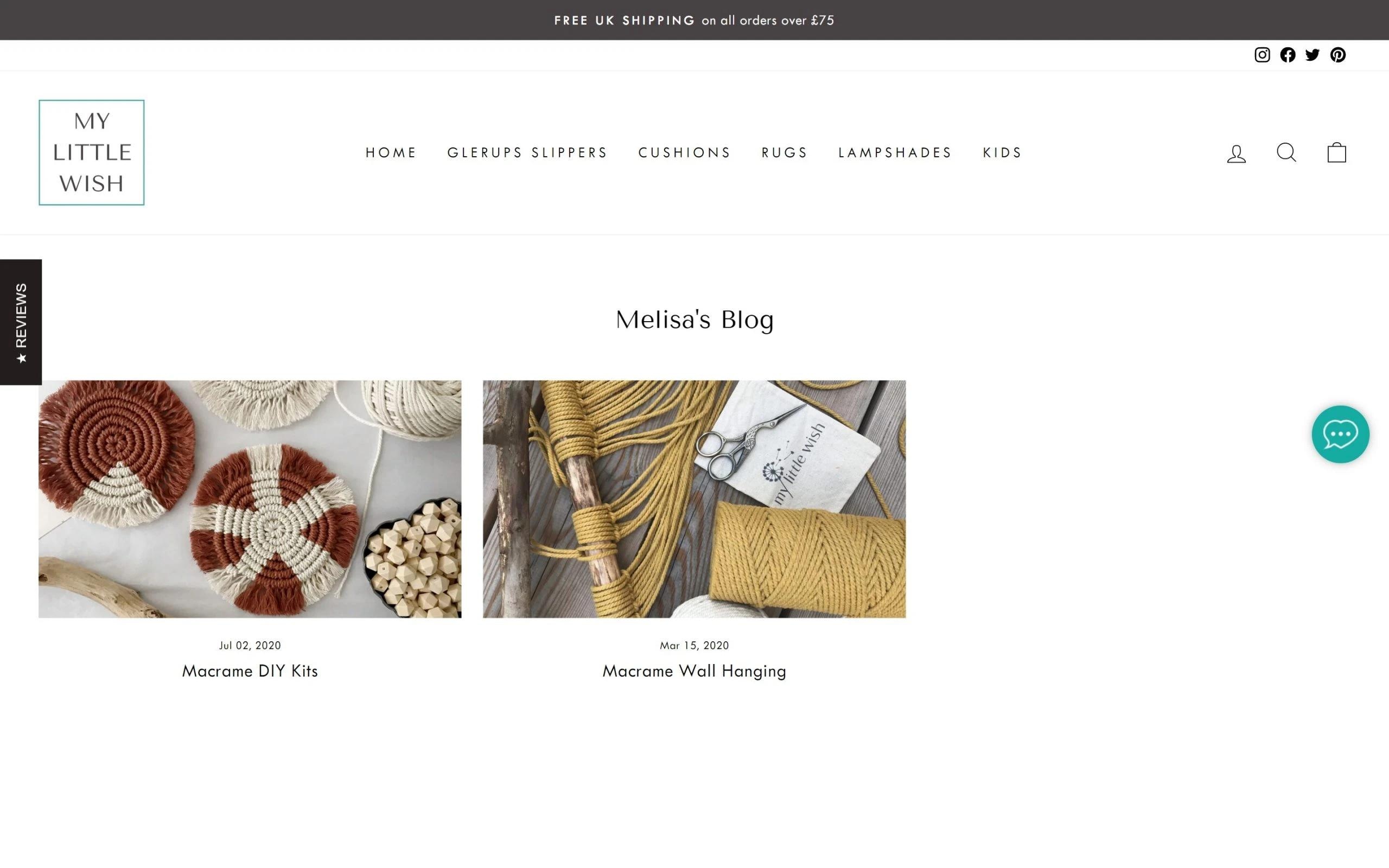 Melisa, the author, has curated the blog to reach out to people who would want to learn macrame but lack the resources. She has several DIY boxes for macrame plant hangers, macrame earrings, coasters, and much more. You can also sign up to receive their newsletter via email.
5 Blogs to Follow for Affordable and Easy DIY Furniture
Ana White provides an excellent source for DIY furniture and woodworking projects. She helps people beautify their homes with basic tools and a limited budget. Ana has a decade-long experience as she spent the last decade designing and building furniture plans. She shares those plans on her website.
Rogue Engineer is designed for people with common power tools and little to no woodworking experience. The blog has several free and easy DIY furniture plans which are designed for people who are beginners or first-timers in making DIY furniture.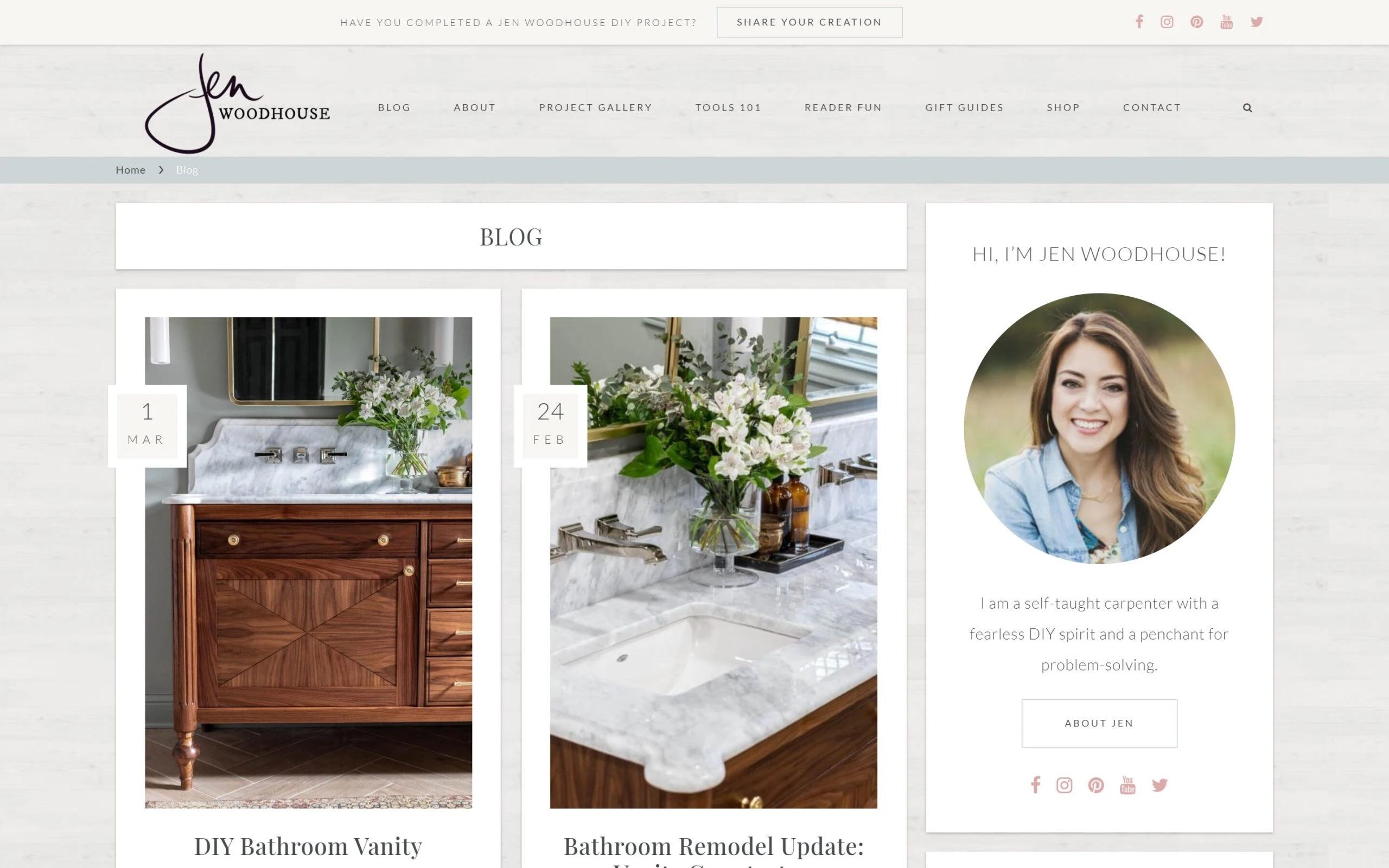 Jen Woodhouse, earlier, The House of Wood is a blog where Jen, the author, builds furniture and shows the readers how to DIY. She also has several Gift Guides on her blog. Moreover, you can also share your creations and Jen Woodhouse DIY projects on her website.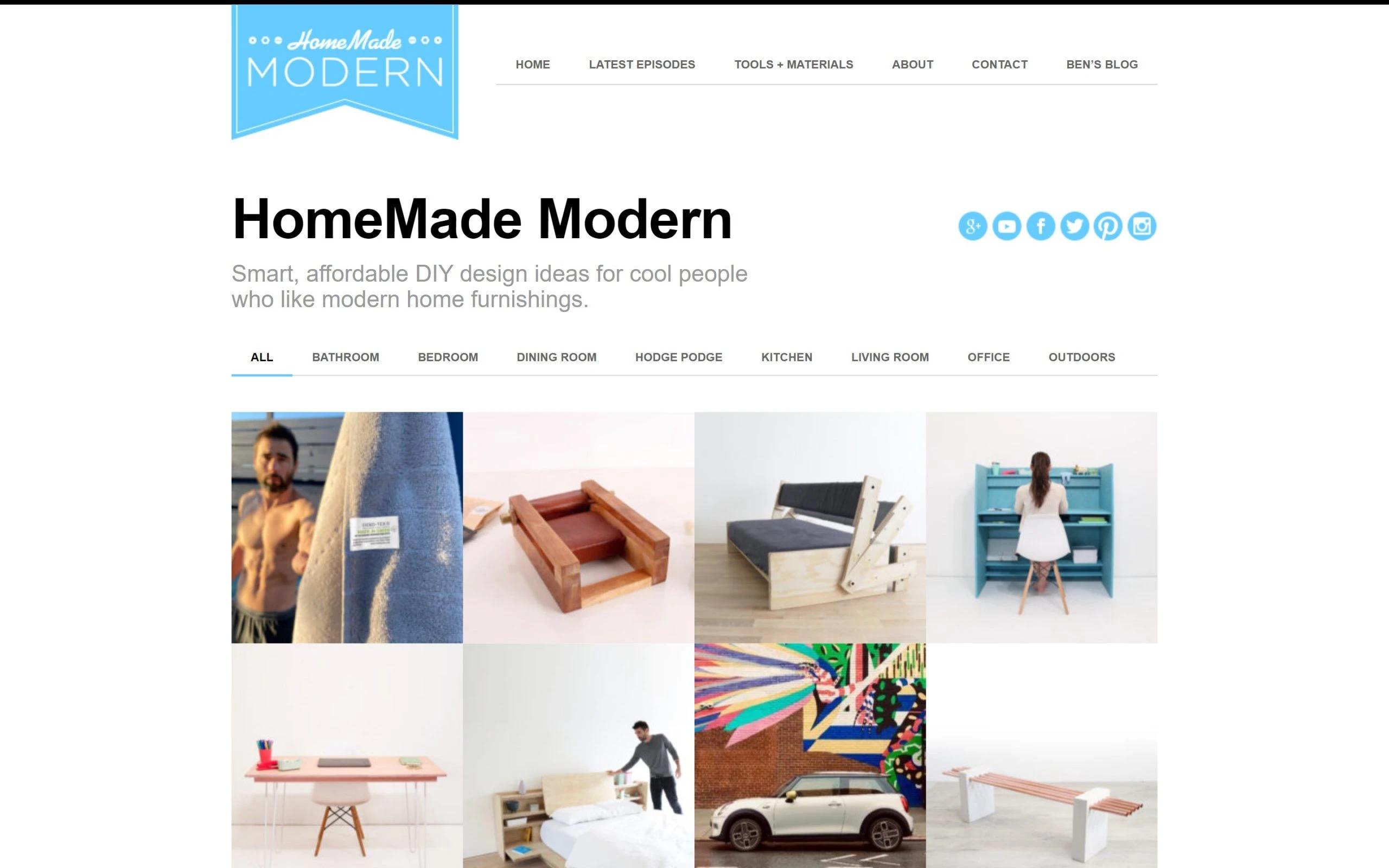 The HomeMade Modern blog is based in the United States and is the perfect place for those who want smart and affordable DIY design ideas. The blog promises modern home furnishings for people who want cool ideas to ramp up their homes with stylish furniture.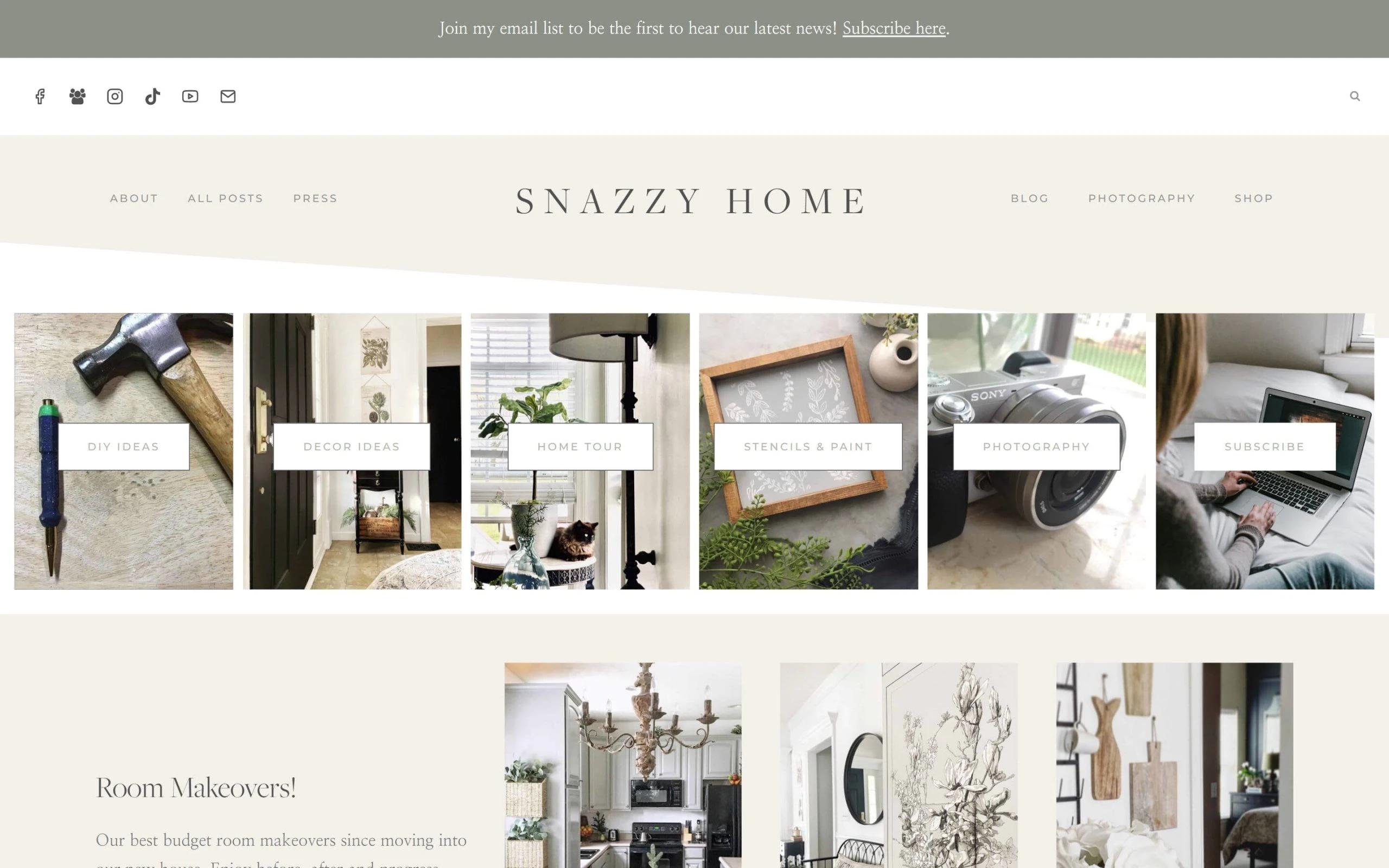 Snazzy Little Things focuses on DIY furniture transformations. It is a US-based blog which is for those who want a good furniture makeover. The blog has pictures of painted furniture, furniture builds, and upcycled pieces. It includes ideas for DIY furniture builds, furniture makeovers, and upcycling.
Conclusion
We have curated a list of the most famous and helpful DIY and best crafts blogs. This list consists of furniture renovation blogs, card making, embroidery, and jewelry making blogs, amongst many others. Following these blogs will inspire you to get up and create something of your own.
If you are looking for the right time to renovate your home, learn how to make macrame, or do embroidery, now is the time. Follow the blogs mentioned above and get in touch with your creative side. Also, let us know which of these you would like to follow and what you would like to make first.