Here are 20 popular and some less-heard ad networks to make money through ads. Ahead, you'll get the introduction of the platforms, their traffic requirements, and their payment methods. And at the end of the article, you'll also find a detailed guide on which one is the right ad network for you.
Let's get into it.
Best Ad Networks for Bloggers
AdStyle is a content recommendation and discovery platform serving 65B announcement prints to more than 210M unique users each month. Its charge is to deliver intriguing, new, and engaging content around the world, and to produce a better space for publishers and advertisers.
The opportunities to earn with AdStyle are endless. AdStyle enhances digital advertising, provides new chances for smaller businesses, and educates people through the discovery and learning of its recommended content by combining cutting-edge technology and the human touch.
Getting started with AdStyle is straightforward, with no complicated criteria to meet:
Focus on producing high-quality, engaging, and informative content.
AdStyle operates across various industries, so ensure your target audience aligns with the platform's offerings.
Your domain name should be unique and should not contain any product or brand names.
AdStyle has become a trusted partner for numerous publishers and advertisers, offering a seamless and user-friendly experience for all. It is an excellent option for beginner bloggers looking to monetize their content without relying on low-paying ad networks.
Minimum Traffic Requirement: No specific traffic limit, just focus on creating original and valuable content for readers.
Minimum Payout: $20, cleared at the end of the month.
Pros:
Easy and free account registration.
Comprehensive reporting tools for monitoring traffic.
Multiple withdrawal options.
Access to a vast range of industries and advertisers.
User-friendly platform and technology.
Cons:
Payout processing times may vary, potentially taking up to several weeks for your earnings to be received.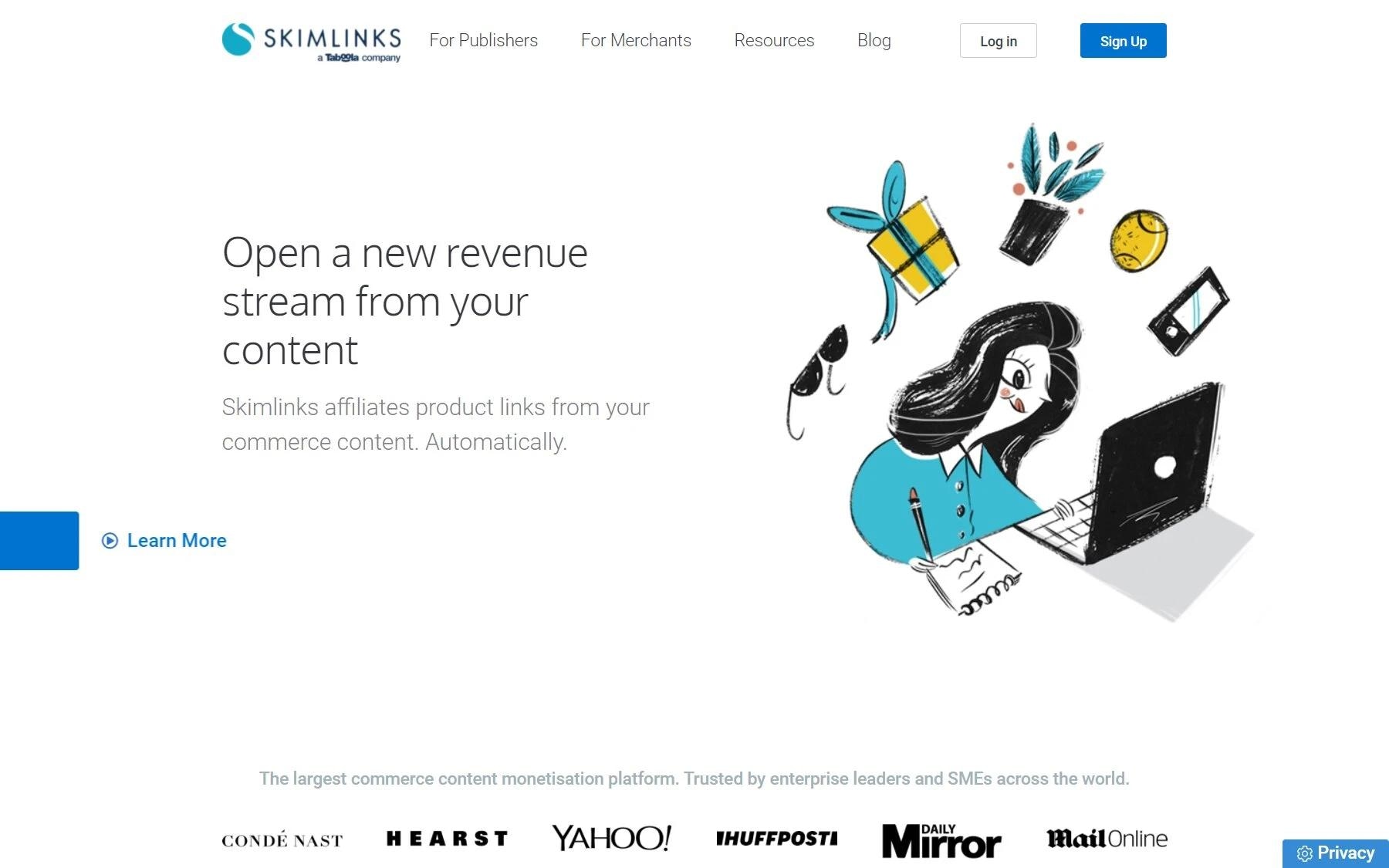 Skimlink is a content monetization platform, operating since 2007. They're partnered with thousands of brands. You can promote those brands' products and services, and get paid commission after each sale through your link.
But there's something differently interesting: through specialized technology, Skimlink automatically attaches affiliate links within your content. That means you won't face the hassle of finding a brand, and then manually adding affiliate links: you just have to link to the brand and Skimlink will do its tech-magic.
There are no strict or complex criteria; you just need to be careful about these things:
No adult, illegal, or sensitive content.
Your website must have content related to e-commerce, which means you cannot get approved if you only publish informative articles, and not a product or purchasing-related.
Your target audience must be in the industries they operate in – don't fret on this one because they've merchants in pretty much every industry.
Your domain name should be unique and shouldn't contain any product or brand names.
Because it uses groundbreaking technologies to operate everything seamlessly, it has become the trusted partner for 60,000 publishers, and 48,000 merchants – generating $5.5m sales every day.
Especially, if you're a beginner blogger, I highly encourage you to apply here, since they approve new websites as well.
You can join for free, and you no longer will rely on low-paying ad networks.
Minimum Traffic Requirement: No traffic limit required, only original and helpful content for readers.
Minimum Payout: $10, clears at the end of the month.
Pros:
Sign-up for an account is easy and free.
Best reporting tools for tracking your traffic.
Multiple withdrawal features.
You can work with up to 48,000 merchants.
The platform and technology is user-friendly.
Cons:
It takes a 25% commission.
It may take up to three months for your earnings to be received.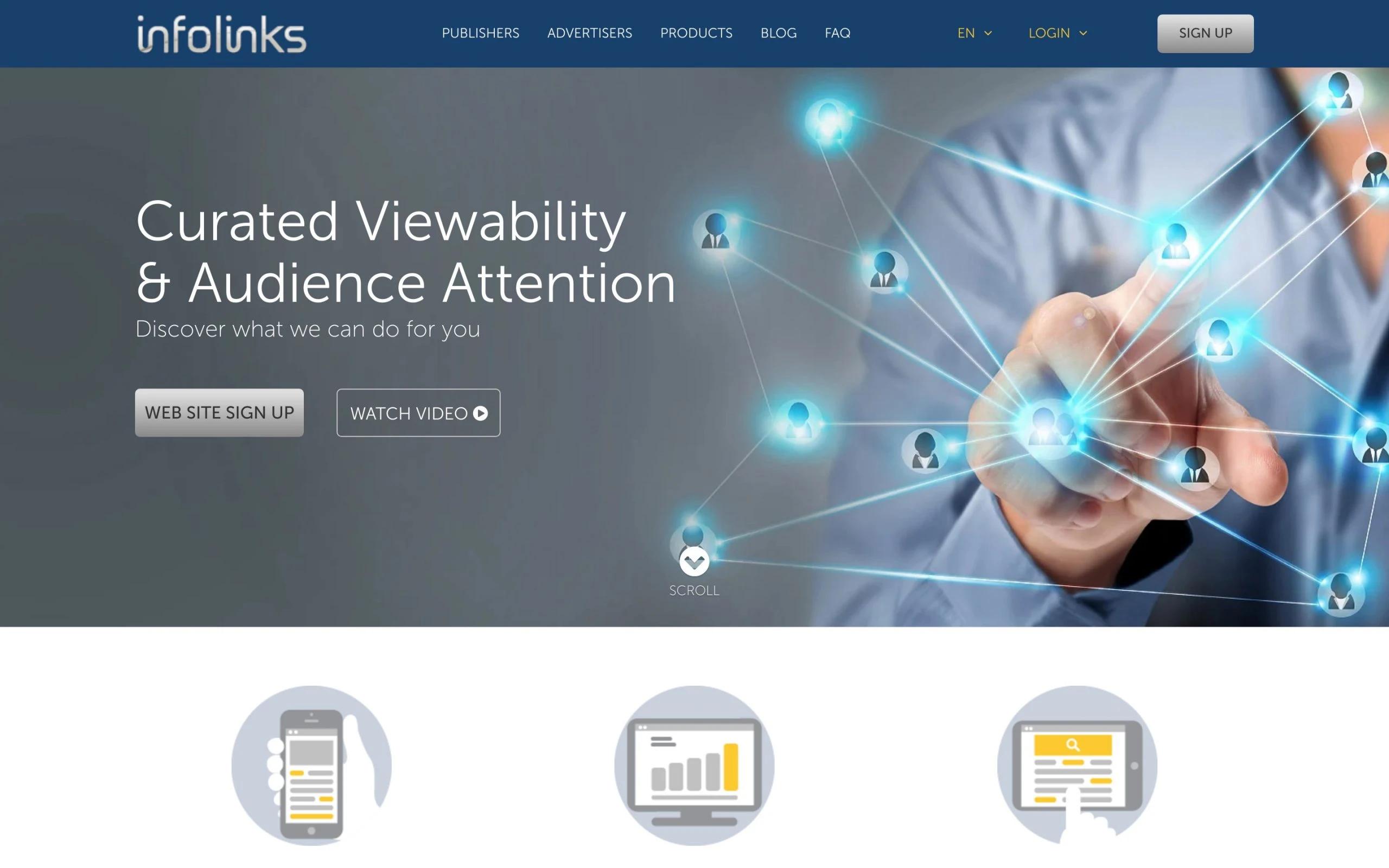 The third-largest ad platform, operating since 2007, Infolinks is helping bloggers make money by displaying relevant ads. They place contextual ads, based on the visitors' browsing history. Contextual ads get more impressions, clicks, and sales, so both bloggers and advertisers end up making more.
What's more interesting with Infolinks is that their ads are simple, usually text-based to avoid making your website look messy. With various ad formats and sizes, you can choose whatever and wherever you want to display; footer ribbons, text-based, and interstitial ads; to name a few.
What's even more convincing with Infolinks is that their approval process is so much easier, as compared to other ad networks like Ezoic or Media.net. There are no strict criteria; you can still apply even if you're a brand-new blogger with just a few posts on your blog.
Take care of these things to get approved faster:
Have at least 7-10 engaging, valuable posts published.
Choose a clean, aesthetic, and relevant theme.
Have all the important pages; About, Disclaimer, Privacy Policy, etc.
Note: These guidelines are not required by Infolinks, but after analyzing reviews of who got approved, they say these things are 'obvious-must'. Infolinks only require you to not have any pornographic, illegal, pirate, or offensive content.
Apply for free. Applications are reviewed in 48 hours.
Minimum Traffic Requirement: No traffic required.
Minimum Payout: $50.
Pros:
No fees or commission.
Any new blogger can start.
Non-English websites are allowed.
It doesn't take long for your application to be approved.
Simple dashboard to track your traffic.
Cons:
To earn good revenue, you need traffic from developing countries (the UK, US, and Canada).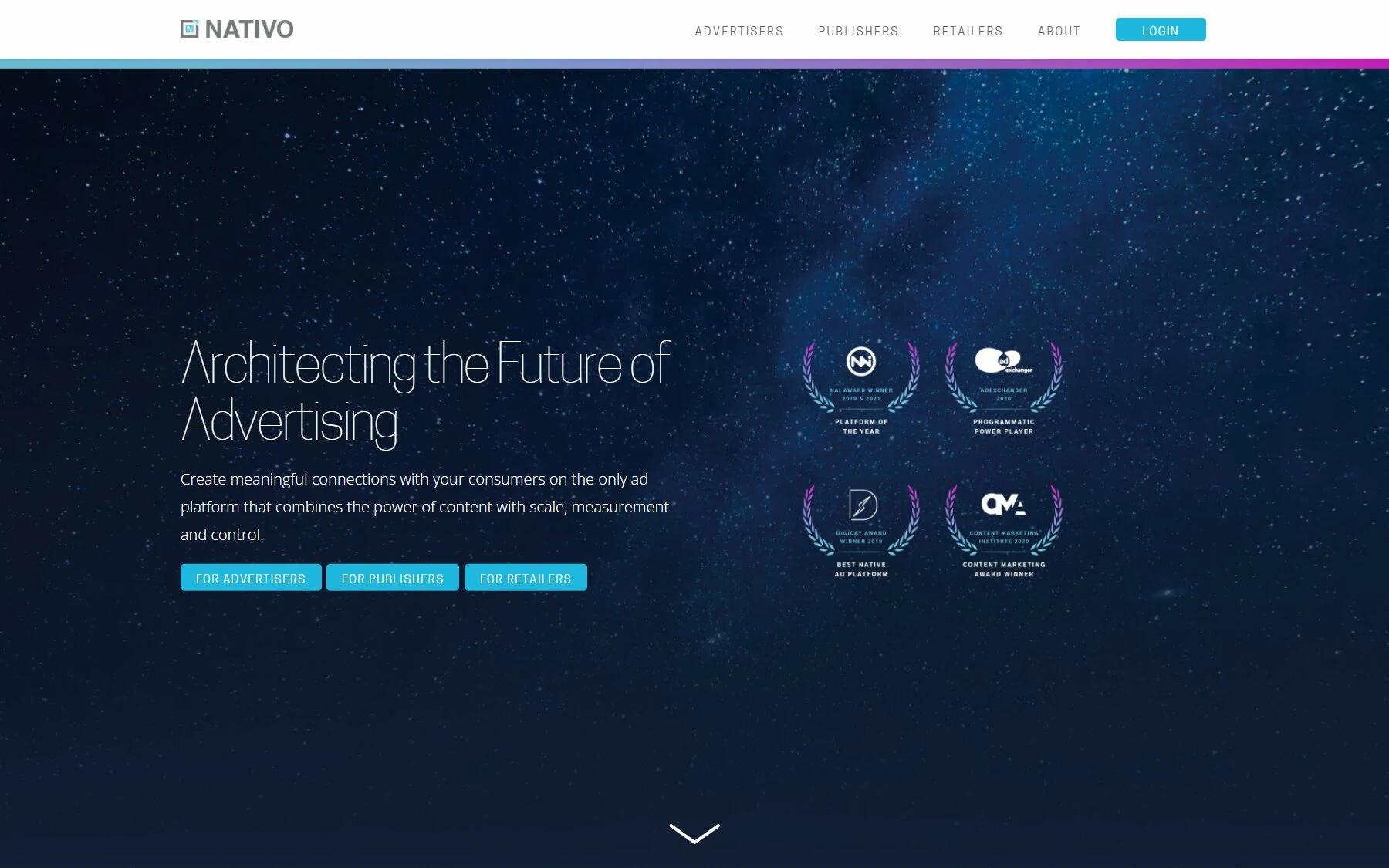 Nativo is an advanced tech-driven online advertising platform, offering full native ad services of every format. If you don't know, native ads are ads that blend with the content, look, and feel of the website. They don't look like ads that are annoying and interrupt the user's flow.
Advertising with native ads is advantageous for both bloggers and ad owners because they convert better, don't put load on the website, and don't kill the user experience.
You can apply for free at Nativo, even if you're a brand new blogger. There are no strict eligibility criteria either. You just need to prevent publishing content that is illegal, pornographic, or offensive.
Minimum Traffic Requirement: No minimum traffic is required.
Minimum payout: $50.
Pros:
No minimum traffic required.
Advanced trusted platform, even once partnered with Wall Street Journals.
Offers native ads, good for revenue and user experience.
Approval is relatively easier.
Cons: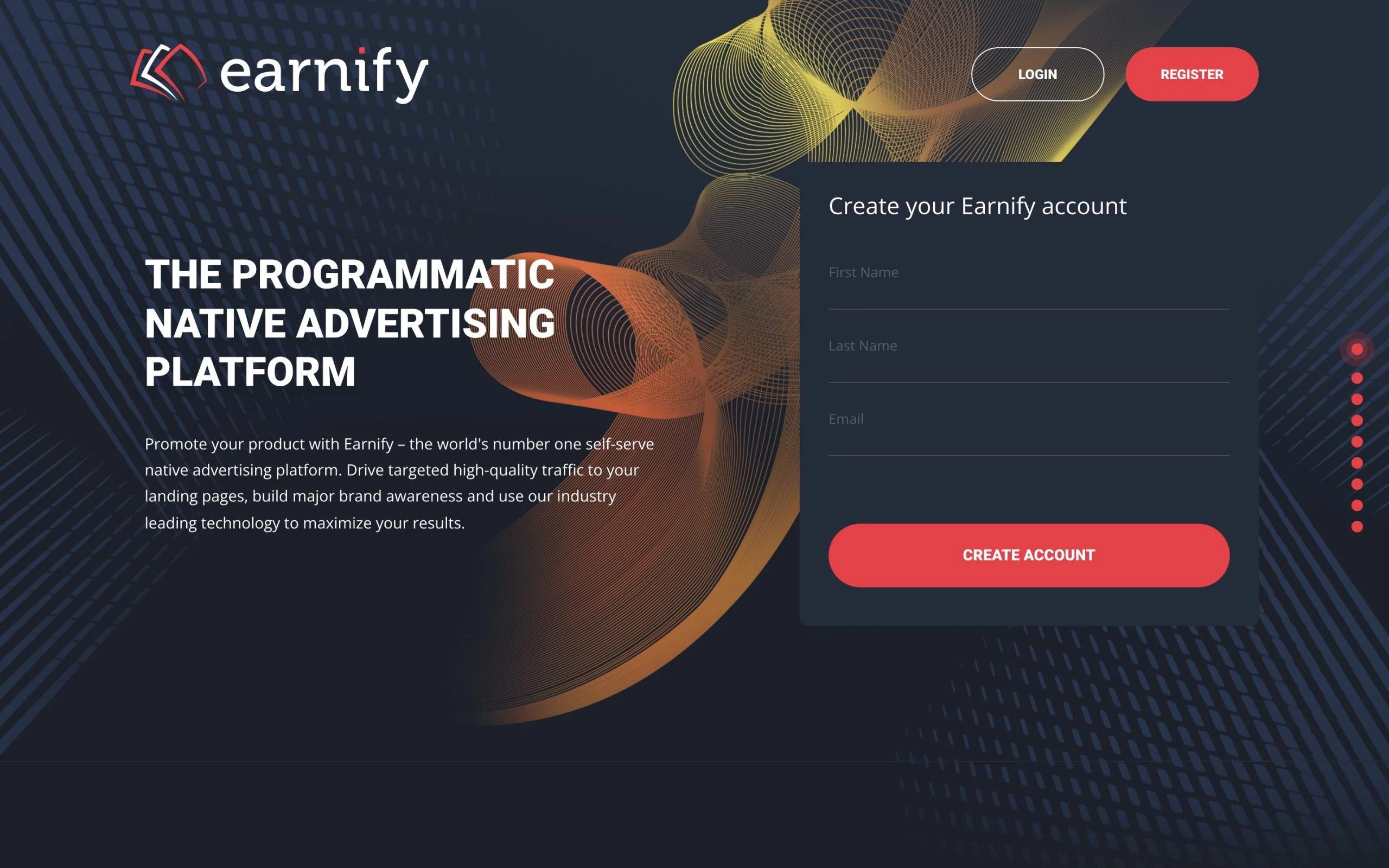 Just like Nativo, Earnify is also a leading native advertising platform. It differs in the sense that it provides you with tools to track and analyze ads and traffic.
Beginners or even mid-sized bloggers may have a hard time getting approved. Why? Because even if you meet other requirements such as premium content, and sophisticated website layout, it's extremely difficult to meet the minimum traffic requirement. (See below) .
Only expert bloggers have the opportunity to apply and get approved. You'll be given a code that you'll need to insert into your website, and you're all set.
Also, currently, Earnify only offers box-based ads, around $0.9 CPM, which is considered low.
You can sign-up for free; the approval process may take time.
Minimum Traffic Requirement: 500,000/month.
Minimum Payout: $20, PayPal, Payoneer, Epayments, Webmoney, or Wire Transfer.
Pros:
Real-time reporting tools.
Get payment on time.
User-friendly native service.
Publishers can customize ads.
Cons:
Need huge traffic, not ideal for beginner bloggers.
Approval takes a long time.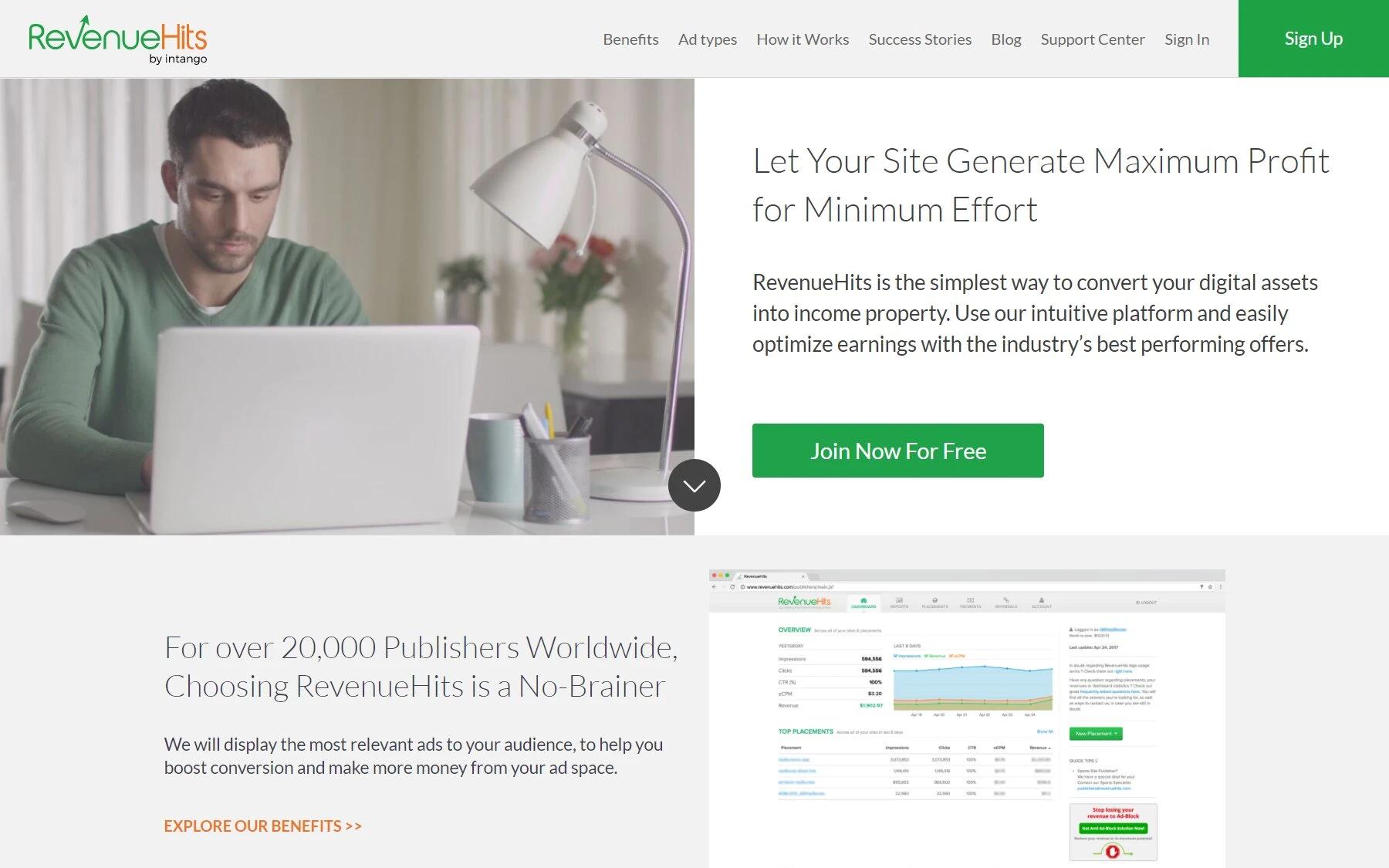 RevenueHits publishes the most relevant ads on your website. It supports a variety of ads formats and sizes, both for mobile and desktop. What's different with it is that it also pays in CPA (cost per acquisition). That simply means you'll get paid if the visitor clicks the ad on your website, and completes the purchase; just like sales commission.
Its CPM rate is also decent, somewhere between $0.5 to $30, depending upon the advertiser and your niche. When combined both, you've a better opportunity to scale your ad revenue.
What makes it best though, is that there is no minimum traffic required. So new bloggers are highly encouraged to apply.
The most important thing that matters with RevenueHits is your content and blog niche. If your site's visitors are impressed by your content, and your niche is relatively high-income, you can literally double your ad income.
The obvious requirements are there should be no gambling, porn, illegal, or offensive content involved.
Minimum Traffic Requirements: No traffic required.
Minimum payout: $20 for PayPal and Payoneer, and $500 for wire.
Pros:
You get your payment on time.
Get paid for both, impressions and clicks.
You can earn on low traffic.
It is easy and free to join.
5000+ advertisers.
It provides clean ads for a better experience.
Cons:
No real-time report available on a dashboard.
Only supports display ads.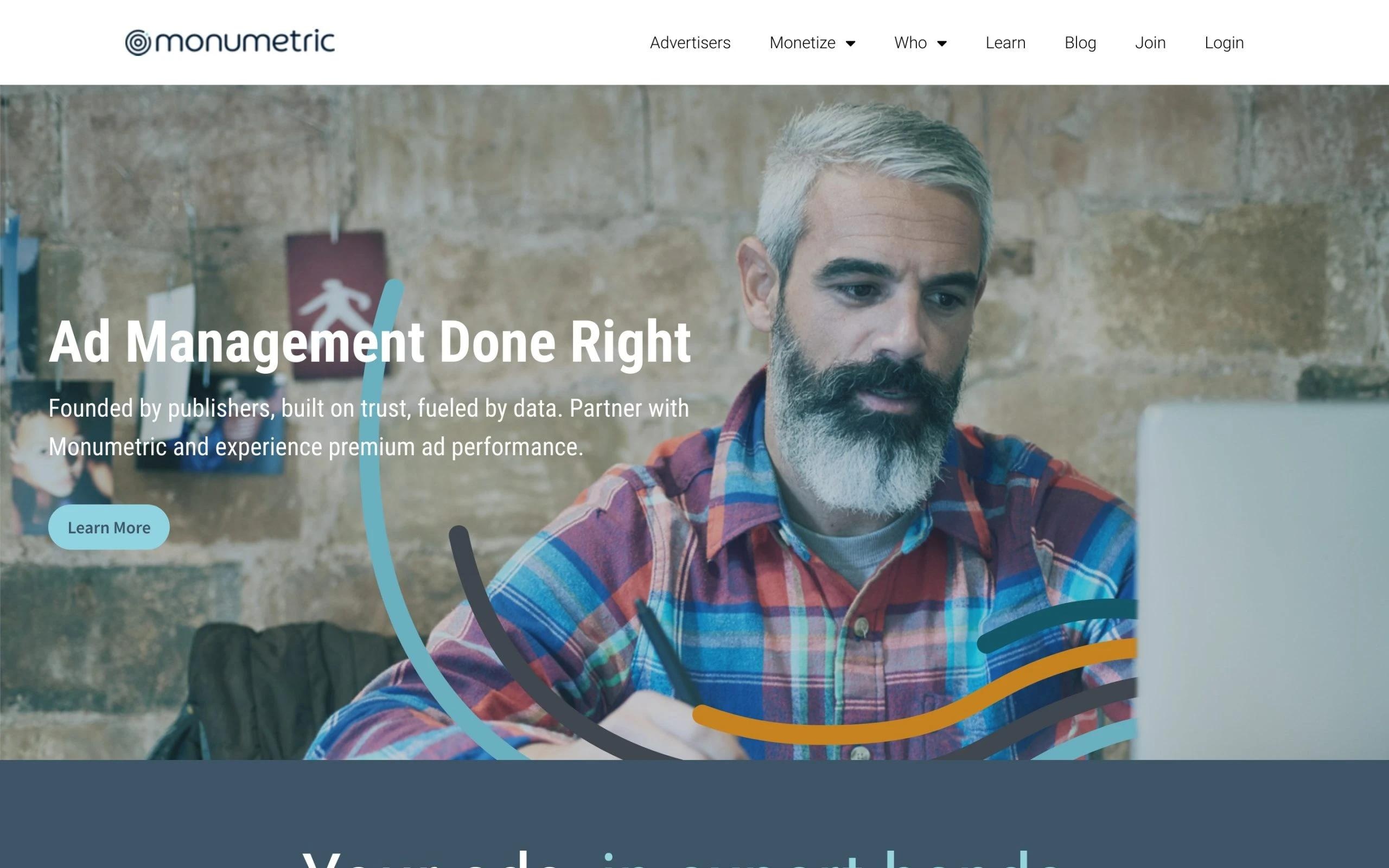 Monumetric is an ad revenue partner for content creators and website owners. It uses a pay-per-view (PPV) revenue model, which means that you get paid even if no one clicks on the ad. Monumetric is the perfect partner for mid-sized bloggers who want to monetize their websites with small traffic.
Let me tell you what's interesting with Monumetric: Other ad networks (e.g. AdSense) provide static ads, but Monumetric is different. It constantly displays new ads in front of the user based on its interest, even if the visitor remains on the same page. Because of that, you get more impressions and ultimately, get more revenue.
Monumetric supports in-article ads, dynamic video ads, or banners in the middle of the page or sidebar, depending upon how you choose. Little to no requirements make this ad network even more convincing to use.
Note: If your website has less than 80K visitors per month, you'll be asked for an upfront security fee of $99.
Minimum Traffic Requirements: At least 10,000 page views/month. Keep the content valuable, relevant, and a great layout to get accepted fast. Keep at least 6 ad slots open. WordPress and Blogger sites are preferred.
Minimum Payout: $10, PayPal or direct deposit.
Pros:
Display ads based on user interest.
Video ads are good for high revenue.
Good customer service.
Ads keep changing even if the visitor stays on the same page, increasing the views.
It works with page-per-view (PPV) which means you'll be paid even if no one clicks on the ad.
Cons:
Real-time analytics not available.
Payments in net-60 terms that mean you'll receive payment after 2 months.
Adblade is a premium third-largest ad network in the world, operating since 2008. Let me tell you right off the bat: there are strict requirements that need to be met. Monthly half million page views, appealing design, and top-tier content are required to get approved.
Websites with anything lower than that get rejected. So, Adblade is for large blogs with monthly visitors in millions. Don't lose hope if you're a small creator yet; you'll soon reach someday if you stay consistent.
By using network analytics, you can track your traffic, ad income reports, and see real-time stats.
Minimum Traffic Requirements: 500,000 monthly page views.
Minimum Payout: $100.
Pros:
Ads inventory is high-quality.
Provide ads relevant to site content.
Real-time statistics can be checked.
Ads are compatible with other networks, such as AdSense.
Cons:
The minimum withdrawal limit is high.
Need too much traffic.
Approval is difficult and may take time.
PropellerAds is a self-service ad network that provides powerful results using industry-leading ad-serving and optimization technologies. PropellerAds is a popular advertising network with over 1+ billion monthly active users on mobile and desktop.
What's unique about it is that it guides you to place advertisements in the right place for better results. PropellerAds offers clean and risk-free ads that are very helpful in building a good relationship with website visitors.
Moreover, there is no traffic limit required for monetizing — so any new website can earn from this. And your revenue depends on the quality of traffic, different countries, and your industry.
Keep in mind, in case of invalid traffic or sexual content discovered, PropellerAds have the right to block you. It is free to join but there are some obvious rules that must be followed.
Minimum Traffic Requirements: There is no traffic required for PropellerAds — new bloggers can start.
Minimum Payout: Minimum threshold is $5 but in Payoneer $20.
Pros:
No traffic required.
The minimum withdrawal limit is low.
PropellerAds have lots of payment methods.
Cons:
Not support header bidding.
Low revenue for Non-English websites.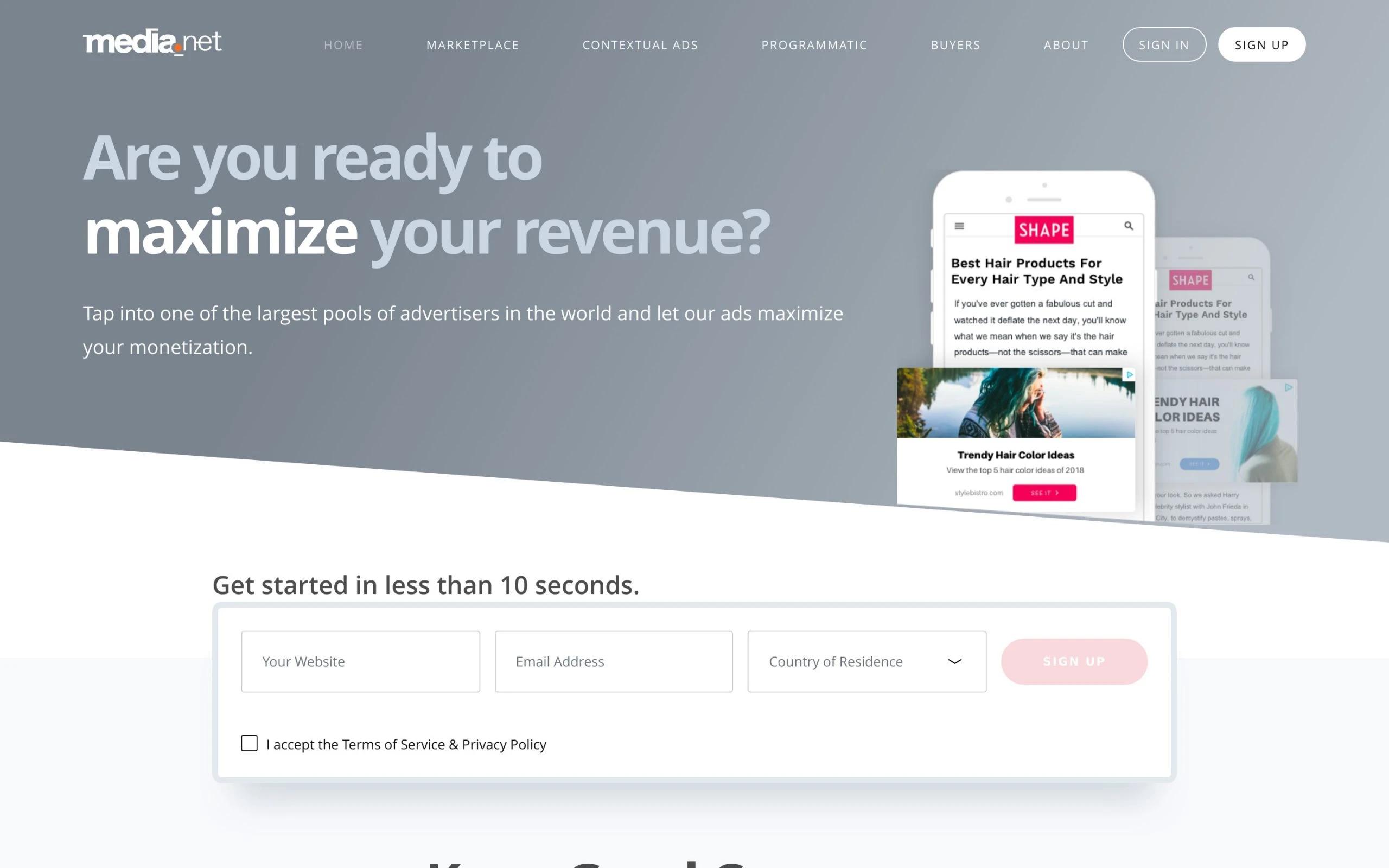 Media.net is the leading advertising network, which publishes ads according to the content of the website. It is the second-largest contextual advertising network globally and ranks #5 in the world in terms of market cap.
It provides ads to all websites (small, mid, and large), and helps to increase revenue. But to earn from Media.net ads, you must have traffic from the UK, USA, and/or Canada – if not, you'll barely make anything from it.
Media.net displays ads based on user interest, which is why it pays one of the highest; 5 bucks for 1000 impressions. But, their approval process is tough; they're on the lookout only for premium quality content.
If you publish engaging helpful content, even if you're a small creator yet, chances of you getting approved are much higher. Also, there are other certain policies for approval, but applying to join is free. After approval, you even get tools to track your traffic and view your total revenue per ad.
Minimum Traffic Requirements: At least, 5,000 page views a day, and majority of traffic from the UK, USA, and/or Canada.
Minimum Payout: $100.
Pros:
It is free to join.
The dashboard offers to check the website or blog performance.
Good customer support.
The Revenue Per Thousand Impressions (RPM) is currently on the top.
Cons:
Only UK, USA, and Canada traffic needs for earnings.
Must double-click on the ad to earn revenue.
The minimum threshold is high.
AdThrive is a digital ad network that optimizes ads on publishers' websites. It is certified by Google, which means its ad policies are trustworthy and credible.
The AI-powered full-service network uses smart technology to only place ads that interest visitors, and also where users can easily see and engage with them. Joining is free, but there are, as usual, some requirements you must meet:
Most traffic must be from the USA.
Content must be original, engaging, and helpful.
Website must be secured with HTTPS.
Must be zero and infringements previously.
Minimum Traffic Requirement: 100,000 monthly page views on Google Analytics
Minimum Payout: $25.
Pros:
It is a Google Certified Publishing Partner.
Excellent RPM's.
Show ads based on user interest.
Quick response service.
Cons:
BuySellAds is a platform that brings marketers and publishers together in one place. It connects marketers with a qualified audience and helps publishers increase their revenue with specialized ads.
What's different with BuySellAds is that advertisers check the stats, and buy ad space on your websites directly. So, it goes without saying that useful, and helpful content, with a loyal regular audience, is a must, to impress the buyer.
Once the advertisement is sold, you have the right to accept or reject the ad; to display ads only that are relevant to the content and audience. With various sizes and tools, you can manage ads to maximize revenue.
BuySellAds is free for everyone to join, but it deducts 25% as a commission when an advertiser buys ad space on your site. Also, obvious requirements for approval must be met.
When you submit an application for approval, it can take 4 to 5 days. Within these days, your sites will be checked for qualification requirements manually.
Minimum Traffic Requirements: 100,000 page views/month.
Minimum Payout: $20, automatic/monthly.
Pros:
Publishers have the right to control the advertisements displayed on their websites.
Smaller blogs and sites get a chance to reach the top advertisers.
Newer and smaller blogs can generate revenue with less traffic.
Minimum withdrawal limit.
Cons:
It deducts 25% as a commission.
Take time for approval.
Huge traffic requirement, not ideal for starters.
Mediavine is a full-service ad management platform aimed at building the right business for content creators. It helps publishers to display advertisements in the right place to get good results, gain more traffic and increase revenue. Mediavine allows publishers to focus solely on the content and improve it further, and worry less about the ad management and placement.
In addition, it not only helps in optimizing the ad, but also provides support, tools, and resources to improve the content and extend your blog income goals.
It is free to join, but there are some requirements. You need both, quality traffic and quality content, to get approved on Mediavine.
There is no hidden fee or commission, as all deductions and commission statements are listed on the dashboard.
Minimum Traffic Requirements: Minimum of 50,000 sessions monthly.
Minimum Payout: $25.
Pros:
Excellent Dashboard.
It is easy, safe and there are no hidden fees.
Provide good quality ads for a better audience experience.
Both RPM and revenue are good.
Cons:
Need high traffic.
Blocked sites from AdSense can't use Mediavine.
Ezoic is a website optimization platform, powered by true machine learning. Ezoic finds a better place on your website for advertisements to get more impressions.
By using Ezoic, you can improve ad revenue, traffic, website speed, infrastructure, sales, and more.
Ezoic provides a simple dashboard where you can track your visitors, and watch your total earnings per day. In addition, customer service is quick and responsive. Safety is also no concern because it is a Google Certified Publishing Partner.
Minimum Traffic Requirements: 10k visitors/month.
Minimum Payout: $20, paid after the end of the month.
Pros:
Trusted, professional, Google Certified.
Minimum payout is $20.
Helpful customer service.
Dashboard is clear so you can track your every page earning.
You can control your ads.
Cons:
High traffic requirements.
It's hard to set up.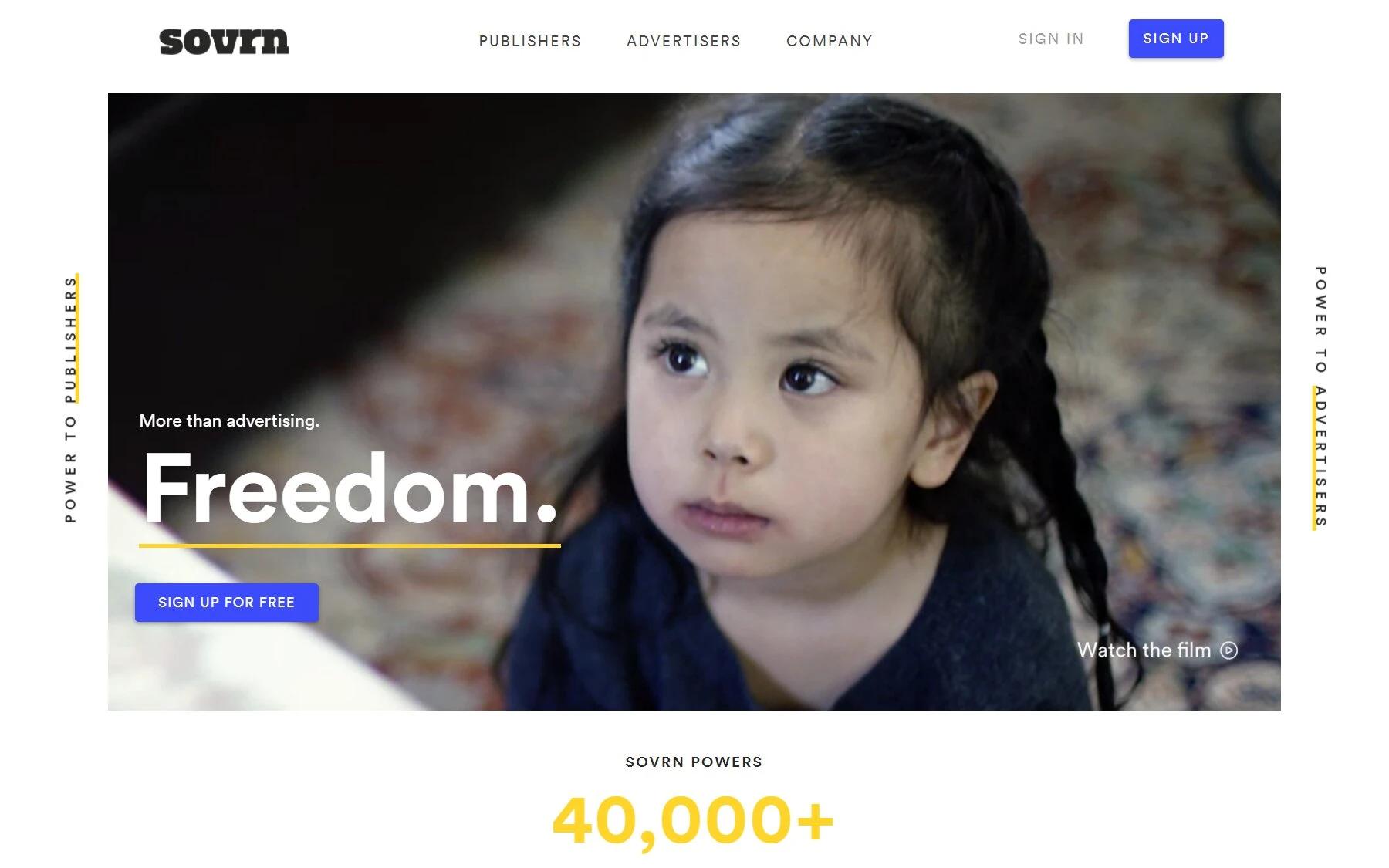 Sovrn is an online advertising network that provides ad services to thousands of content creators, helping them grow and make money. It aims to help small creators (new websites) to start earning in their early stages, motivating them to do more creative stuff to increase traffic and revenue.
Using Sovrn, you can track your site's visitors, total revenue, and improve performance with real-time analytics. You can sign-up for an account for free.
Minimum Traffic Requirement: No such requirements.
Minimum Payout: $25.
Pros:
Low $25 minimum payment withdrawal option.
Multiple ad and banner sizes to test things out.
No traffic requirements.
Cons:
Approval process can take even take a few weeks.
No support on CPA, CPC, and CPL.
Less ad revenue for non-US traffic.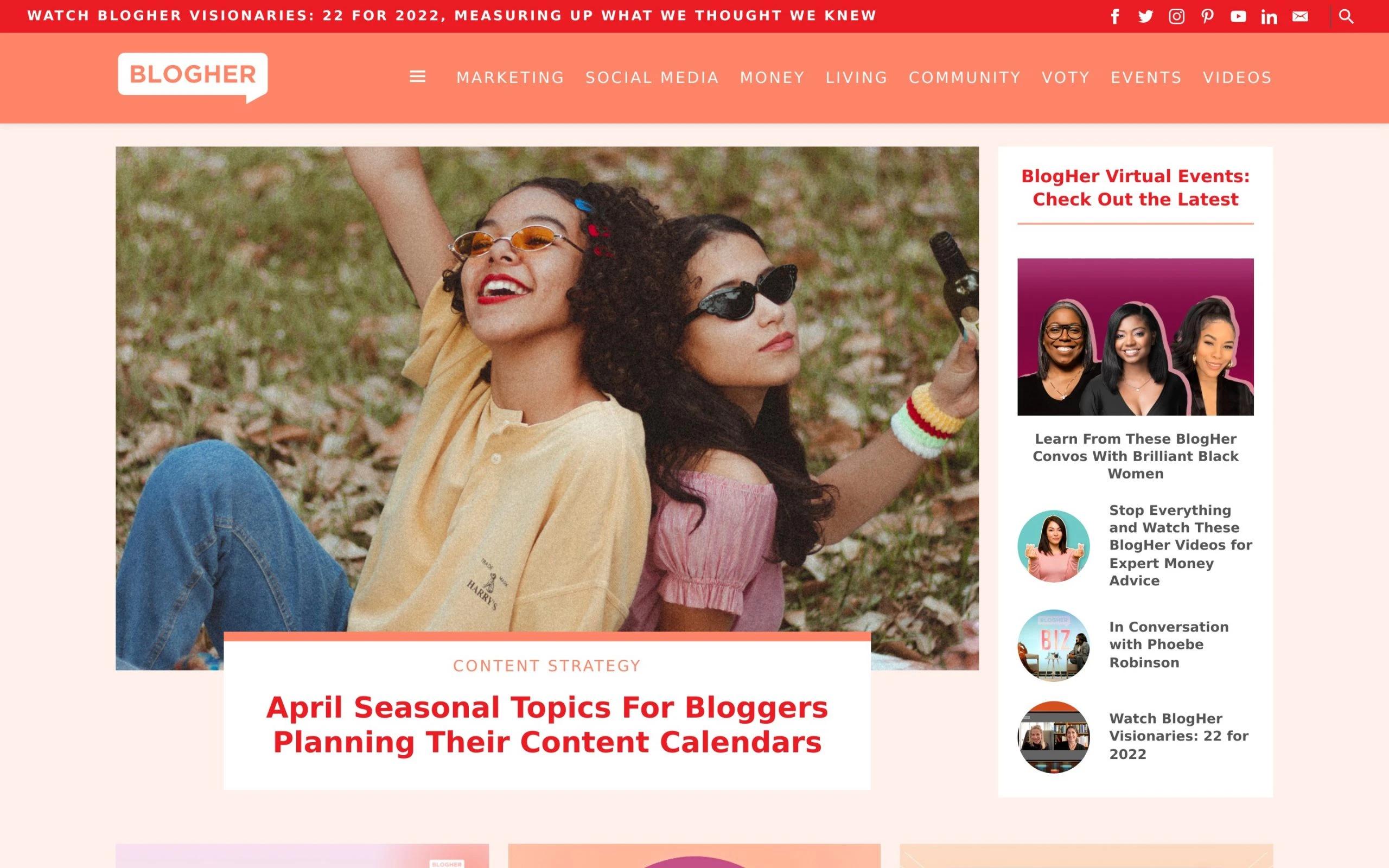 BlogHer, a premium ad network, initially was created to support women bloggers or blogs that published content for women only. But now anyone can join this network, even men blogs, except that large regular audience must be females.
Joining is simple; visit their website and register. Join as a Blog Influencer, and after that, you can apply for the Publishing Network. Your blog gets approved based on their criteria.
Here are a few guidelines:
Blog must be for women, related to women, or operated by a women
It should be updated at least twice a week
Must be more than three months old
Must be public
There must be no other ad network
No adult titles and no linking to adult sites either
Minimum Traffic Requirement: No such requirements.
Minimum Payout: $25, monthly.
Pros:
Minimum withdrawal is low, which is nice.
Supports early websites.
They offer sponsored content as well, which helps you make more money.
Cons:
They want too much control, which might feel overwhelming at some point.
Per 1000 views payment is lower as compared to other ad networks. Some reviews say, even after 1million page views, you can barely make 100 bucks.
Most applications are turned down.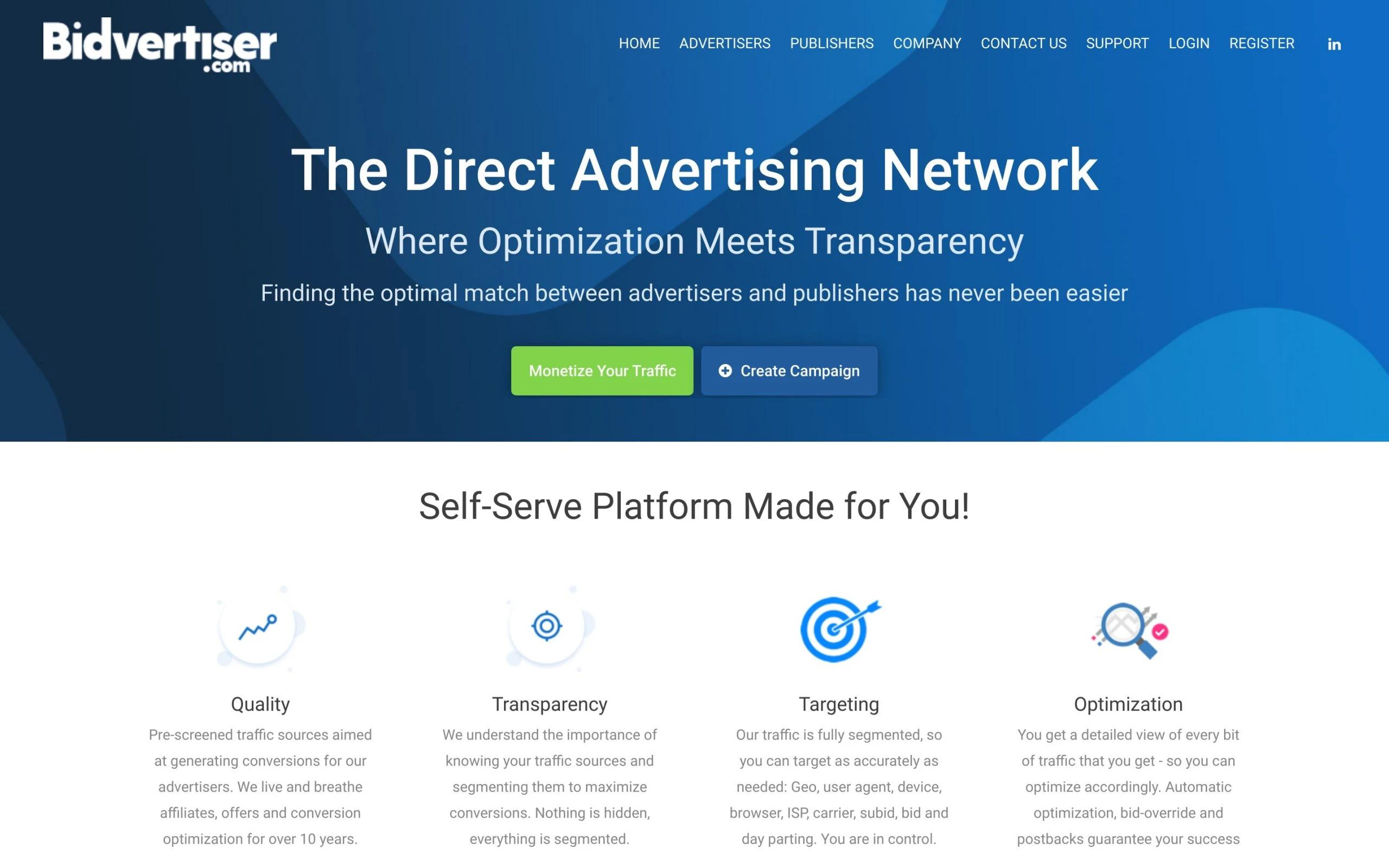 Operating since 2008, BidVertiser is an ad network offering banner, sliders, and pop-up ad services. The built-in tools and features, allow you to track, and measure the success of the ads displayed on your website.
Their cost per click or view varies between 5 cents to a dollar, depending upon the industry and the advertiser's offer. You can set up various size ads, and display what works for you.
One of the oldest ad networks, it offers more than 80,000 publishers consistent ad revenue, reports, supports, and all. Join as a publisher for free; the approval process is automatic, and ads can start displaying pretty much instantly.
Note: Websites directly related to pirating, adulting, hate speech, or under-development websites will get rejected.
Minimum Traffic Requirement: No such requirements.
Minimum Payout: $10.
RevContent is a native ad network and content marketing platform. Even though the approval process is tough, as only premium, valuable content gets approved, once you monetize your website through RevContent, you'll see one of the highest paying ad revenue. In fact, the platform claims its CPM rates are 30-50 percent higher than its competitors, which is pretty solid.
You'll have full control; an easy-to-use dashboard, tools to get more done, or remove any ad you feel like it's inappropriate. Join for free, and after they analyze your website, you get approved – given your website meets their criteria.
Getting approved can be a tough game; apart from premium original content, there must be zero involvement of pornographic, malware, pirate, copyright infringement, or controversial content. The network openly claims that they only approve 6% of the applications; their standards are hard to meet.
Minimum Traffic Requirement: 50-80k sessions every month.
Minimum Payout: $100 for ACH transfer, minimum of $100, and the maximum $2,500 for PayPal. Minimum $1000 with Wire Transfer, for international publishers only.
Pros:
Good CPM rates, around $3 to $30.
Trusted, on-time payments.
Good ad performance compared to other networks, with a great many responsive widgets for mobile and desktops.
Quick helpful support team 24/7.
Multiple payment options are available.
Cons:
Hard to meet the requirements, especially for a small blogging website.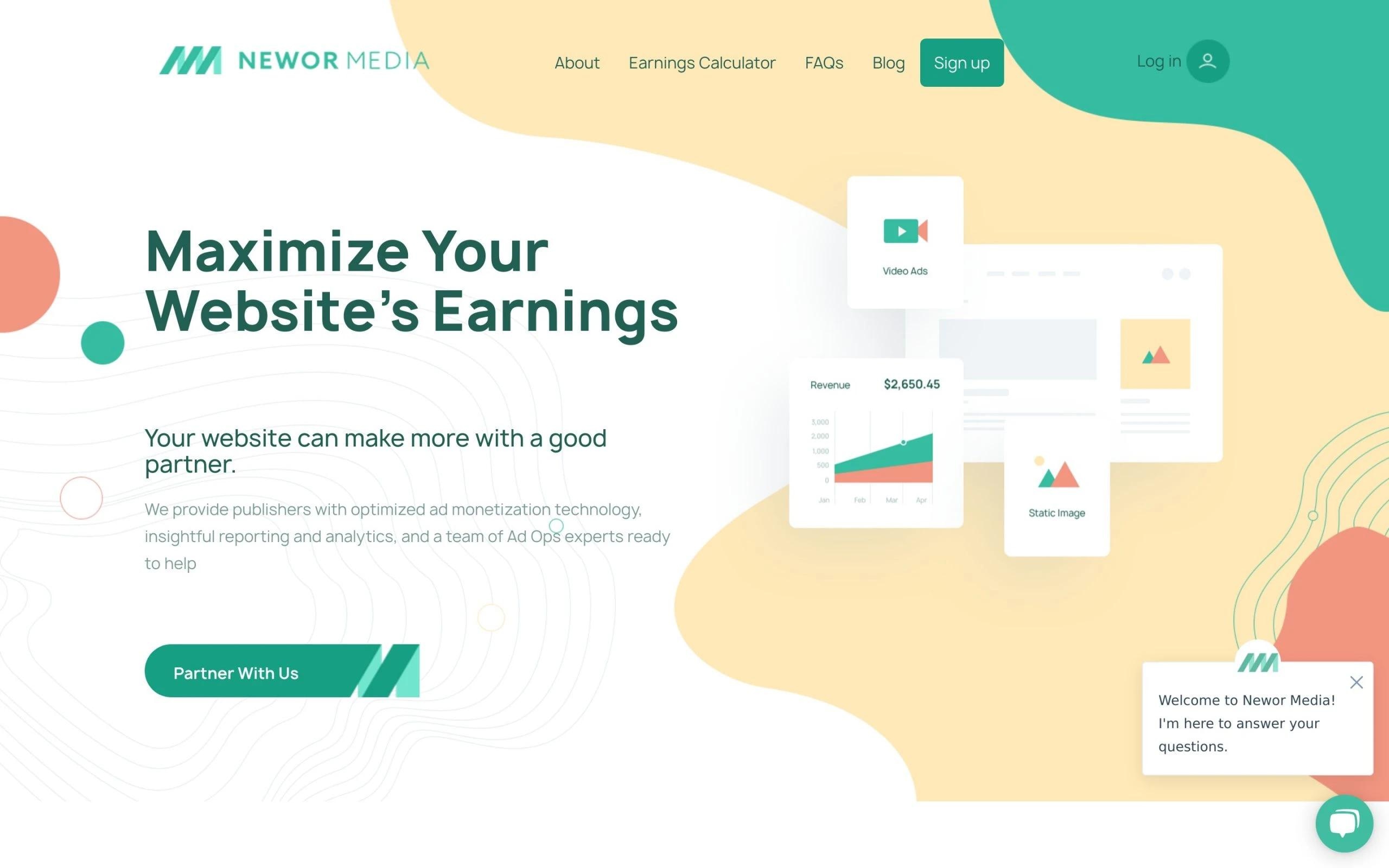 Similar to Ezoic and Mediavine, Newor Media is an ad management network. What's unique about it is that it uses an algorithmic approach.
To put it simply, Newor Media has partnerships with major ad networks. Once you apply, they will submit your site to ad networks for approval, and place your site's ad space on the bidding stack.
Then you'll be manually contacted with ad units to display on your website. But you also have the option to make the whole process automatic, where Newor Media will place ads automatically.
The first approval and sign-up process can take 2-4 days. If successful, you'll be given a dashboard and tools to track traffic and ad revenue – and, a team of experts will be ready to help. Their requirements are tough, but still less complicated than other popular ad networks like Ezoic.
You need to:
At least be open for 2 ad units on your site
Not a must, but they want a long-term commitment, and this is the reason, after approval, you'll be required to agree to their Insertion Order Agreement.
Minimum Traffic Requirements: 30K visitors per month.
Minimum Payout: Monthly payout with at least $250 for Wire Transfer. No minimum set amount for PayPal though.
Pros:
Unique bidding technology ends up paying you high CPM rates.
Trusted, on-time payments.
Insightful tools to track real-time reports of traffic, CPM, RPM, and per ad revenue.
No set threshold for PayPal; withdraw as low and as high as you can.
Cons:
30k visitor requirement is still significant for a new blogger.
Operating since 2010, Google certified partner, MonetizeMore is one of the leading early ad monetization firms. They offer ad optimization, header bidding solution, publisher's analytics tools, ad exchange services, and so much more.
Innovative cutting-edge technology and perfected ad models have helped thousands of publishers spike their ad revenue for years – and you can be the next partner.
Joining is not as complex as you'll see in other premium ad networks. Simply visit their website, sign up, and wait till you get approved. Here are the requirements you must meet:
At least 90-days old site.
At least 30 unique and valuable articles have already been published; the more the better.
And since they're Google partners, you must meet the standard eligibility criteria of Google AdSense.
Minimum Traffic Requirement: No such requirement, but some reviews say, the more traffic, the easier it would be to get approved.
Minimum Payout: $100, monthly.
Guide: Which Ad Network is Right for You?
Given there are dozens of them, each with different features, criteria, pluses, and negatives, you might get confused. Let me lay out some points to help you choose the one that's exactly right for you. Before deciding to apply, keep in mind these obvious and non-obvious points.
Don't compromise on the user experience
They're all designed to help you increase your ad revenue. Even though you might get your hands easily on some of the ad networks, keep in mind, low-quality and non-optimized ads will be a burden on your site. You cannot be hurting the user experience as visitors will leave the site immediately. And without quality traffic, ads are of no use.
But how do you know which ad networks will work as you'd expect them? The above listed are reliable ones – but as you move forward with your journey, you might experiment with several of them, and work with someone who vibes with you.
Contact with contextual ad networks
Ad networks that place relevant contextual ads can be great for you, to keep the audience's interest maintained, and get more impressions/clicks.
Native ads are beneficial for you
Native ads are beneficial for you – since those don't even look like ads. They keep the reader's flow maintained and blend in well together, which is nice for the visitors, and revenue.
Work with high CPMs
Obvious, but worth mentioning: choose ad networks that pay you well. Media.net, Mediavine, and Ezoic are some of the examples – and Media.net even approves beginner bloggers. Low-paying ad networks might feel laborious to work with.
When they're too demanding or controlling
You may also find networks that will be too controlling; asking you for too much transparency, limiting the number of ads per page, not allowing you to partner with another network, laziness on support chat, and not to mention, low rates or delayed payments. Avoid such networks; they will drain your energy and limit your freedom. Eventually, you may feel fed up with blogging.
So much better options are out there waiting for bloggers with engaging audiences, even if that's small. So focus on that area first; build a powerful community around your blog and increase your traffic. Ad networks are always here to join later.
Conclusion: Which one are you choosing?
Share your stats. Where are you currently on your blogging journey, and which ad network attracts you the most? I like Ezoic because they're good for beginner to midsize blogs, have less complicated criteria, and have really good CPM rates.
I hope this has been helpful. Do share what you think in the comments.