Blogging is one of the best ways to earn passive income and live a life of passion and freedom. Whether you are bored of your 9-5 job or want to make a strong income stream after college, starting a blog can give you ample opportunities for growth and financial freedom. But it is essential to know how much bloggers earn to have the right expectations and work accordingly.
On average, a blogger makes $2,200 a month, which can go as high as million dollars. And to give you a clear picture, we have created a list of some bloggers in various niches with their monthly revenues and sources of income. These earning reports will inspire you to start your blog and live your dream life.
Personal Finance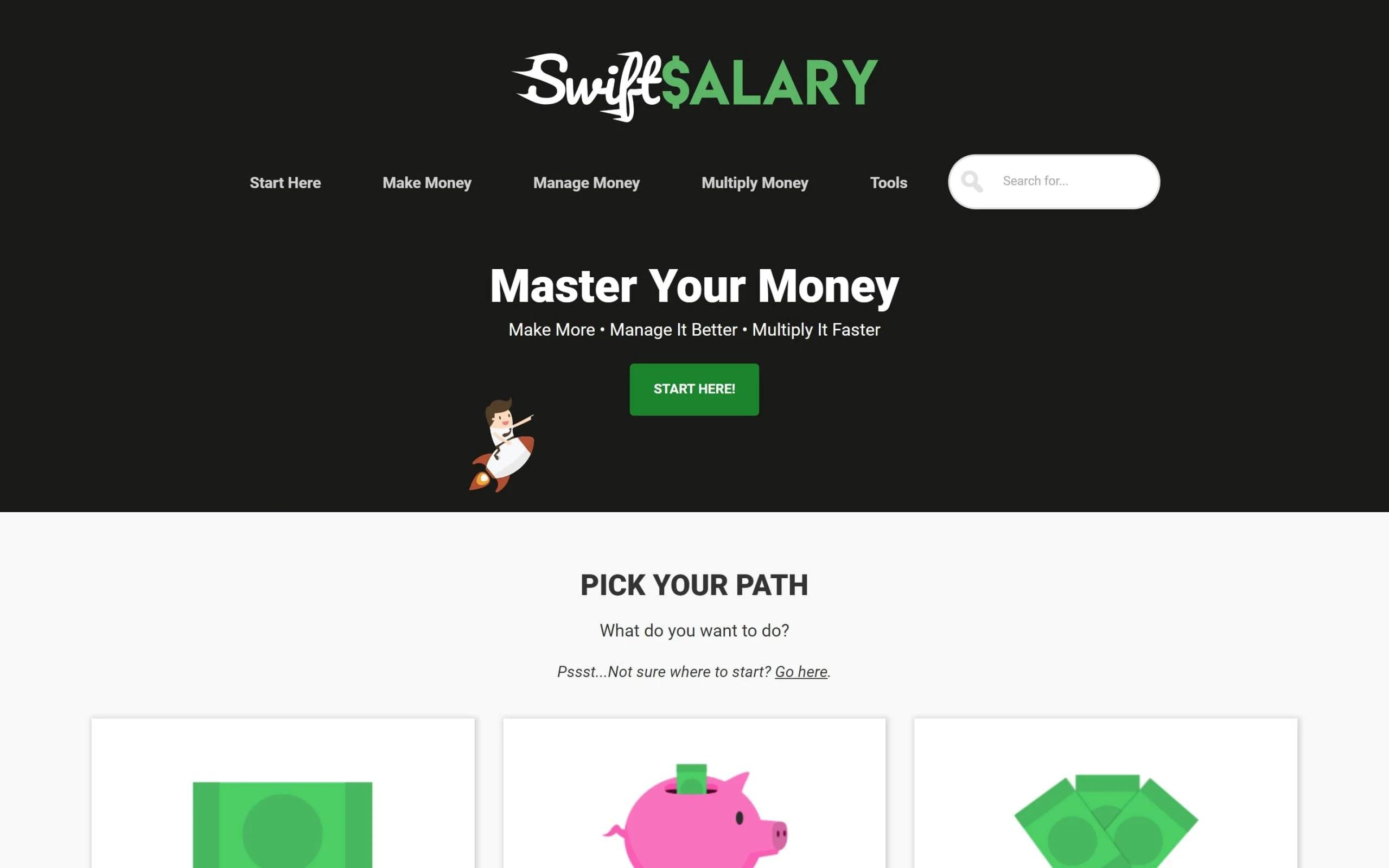 Dylan Houlihan, the founder of Swift Salary, helps people earn and manage money efficiently and live their dream lives. Through the blog, he made a total amount of $13,242 in the first quarter of 2021 (Jan-Mar).
The sources of the income are Mediavine ads and affiliate marketing for companies like Adbloom, Impact Radius, MaxBounty, Panthera, Transcribe Anywhere, etc. The total expense for the same quarter was $2,357, which makes the net profit $10,885.
Bobby Hoyt, the creator of Millennial Money Man, paid off a $40,000 student loan in less than two years. He created this blog to help others manage money smartly and achieve financial freedom. Through the blog, Bobby earned net revenue of $57,400 in September 2018.
He managed to make this amount from course sales, affiliate marketing, ads, Bluehost hosting, etc. If you want to start a similar blog, take a look at the site for detailed information.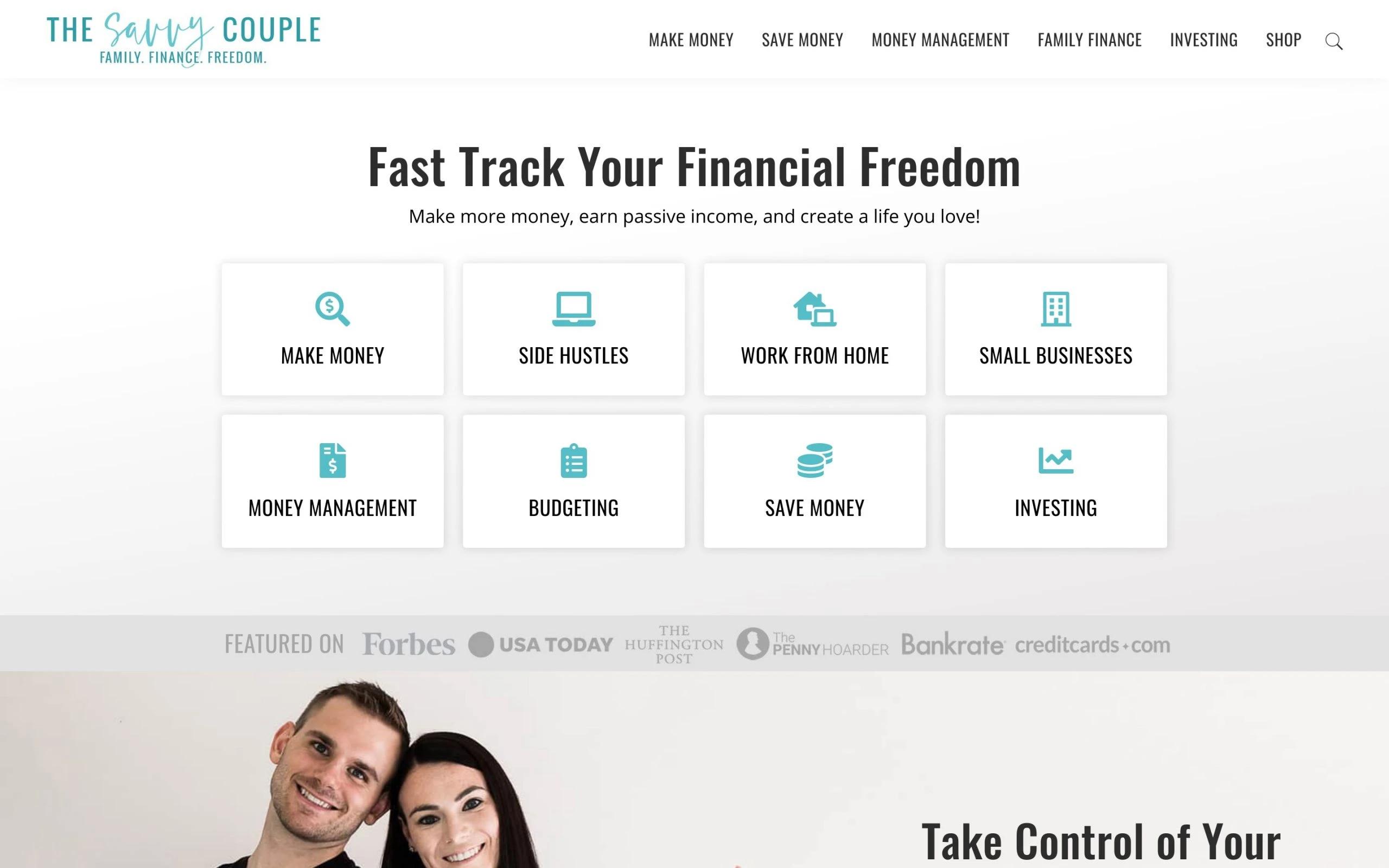 Personal finance may not be a piece of cake for everyone. Hence, The Savvy Couple tries to make it fun and simple to understand for every family.
Kelan and Brittany Kline, the founders, started this blog in 2016, and since then, more than 5 million readers have visited the blog to learn about personal finance.
The blog earned a total of $43,540 in May 2019 from sources like ads, affiliate sales, and sponsorships. Excluding the total expense of $3,860, the net profit for the same month was $39,680.
Making a Millenial Millionaire is an only seven-month-old personal finance blog that helps people achieve financial freedom. The total income from the blog was $455 in December 2021 and January 2022 from ads and affiliate marketing.
Subtracting the expense of $50, which was spent on Facebooks ads, the total profit in these two months becomes $405. This shows that you can earn money even if you are a new blogger.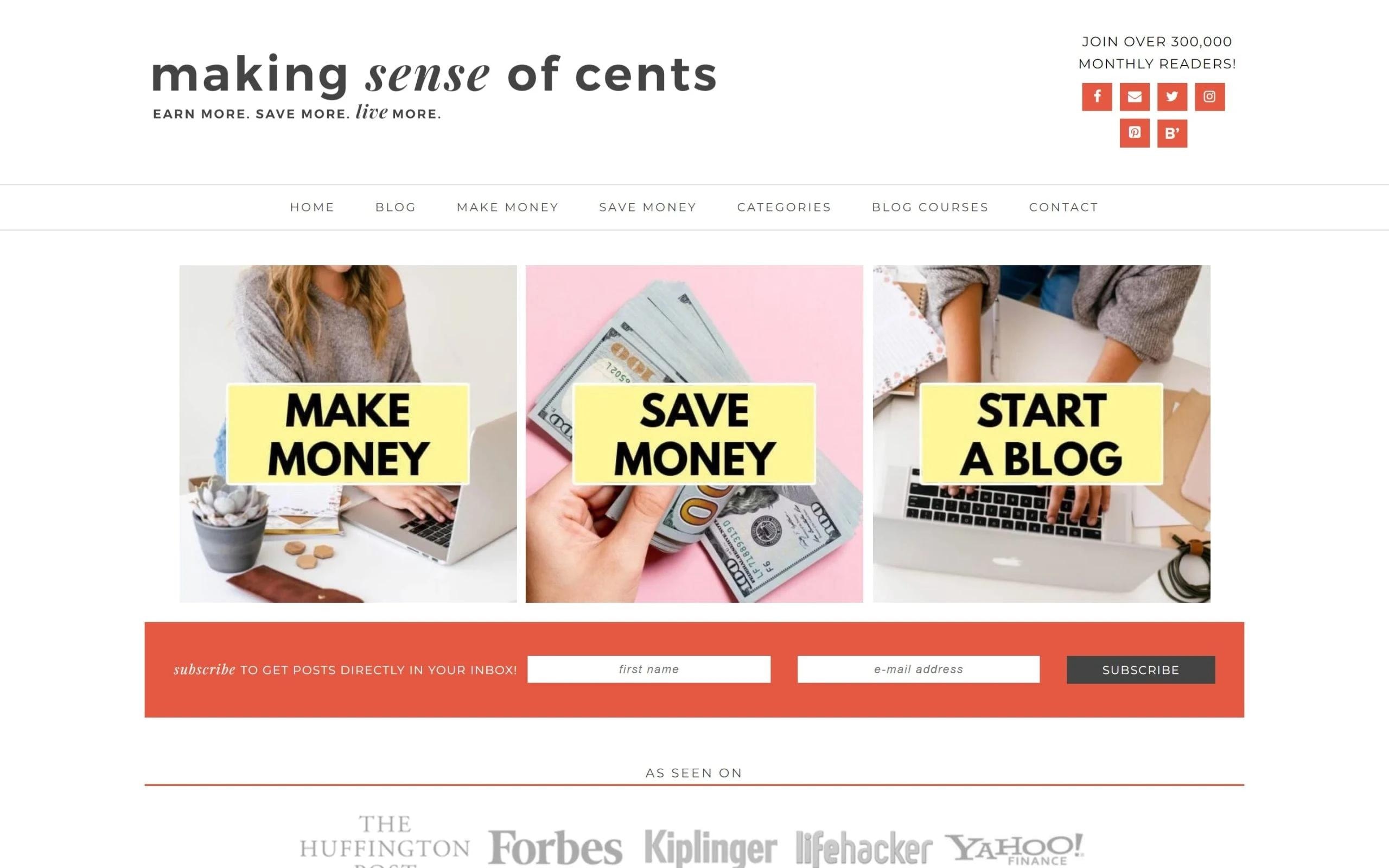 Making Sense of Cents is a personal finance and lifestyle blog that educates people worldwide on how to improve finances. Michelle started this blog because she had to pay huge student loans after post-graduation. Now she is one of the highest earning bloggers with a monthly income of over $100,000.
Michelle made a total of $160,000 in November 2018. She received this massive income from various sources like sponsorships, advertising, Bluehost, affiliate marketing, online courses, etc.
Mom Blogs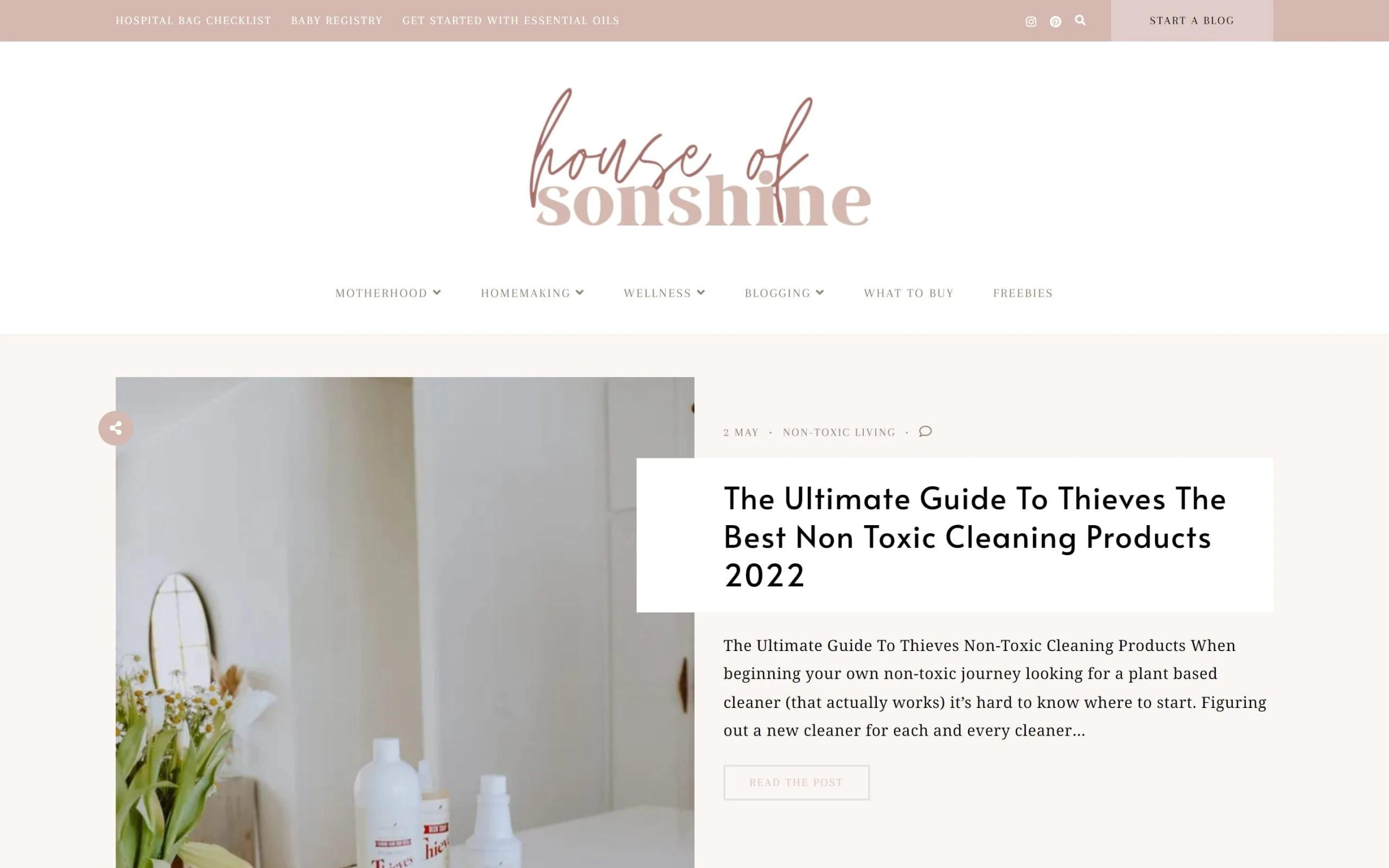 Fina is a passionate mom blogger who enjoys helping other moms parent their children. She earned $487 in June 2021 from House of Sonshine, which was just one year and nine months older.
The major source of this income was RewardStyle affiliate sales and others like Google AdSense and Amazon. She says that she put a lot of effort into the blog and was super excited about the money.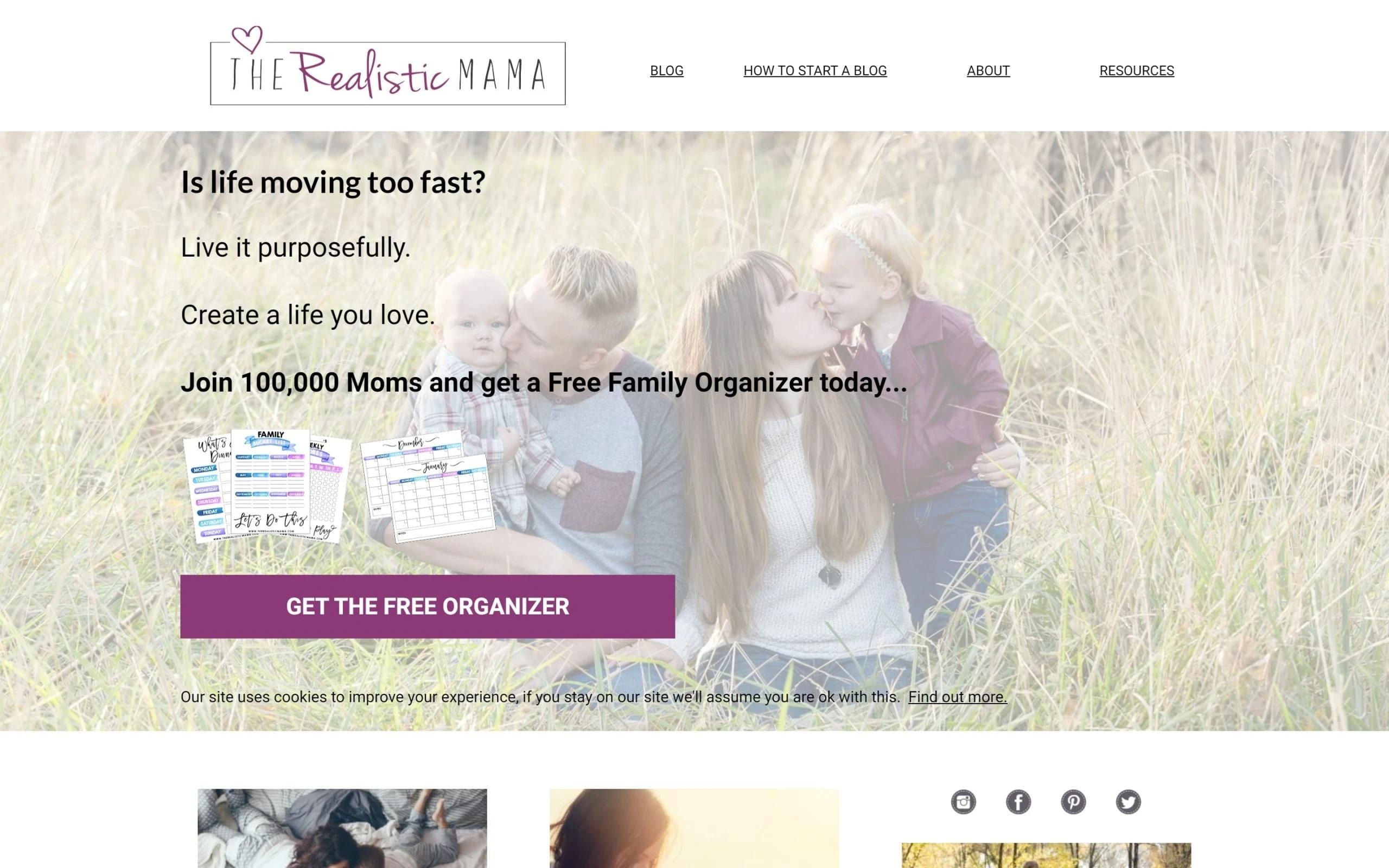 Alida, the face behind the blog, is a mom of two kids and loves sharing her experience about motherhood. It has been five years since she started this blog, and it is earning excellent money in the present. Working part-time on The Realistic Mama, she made $24,481 in December 2021 from sources like ads, affiliate marketing, and product sales.
If you are looking for a side income, Alida proves that blogging is one of the best things to try.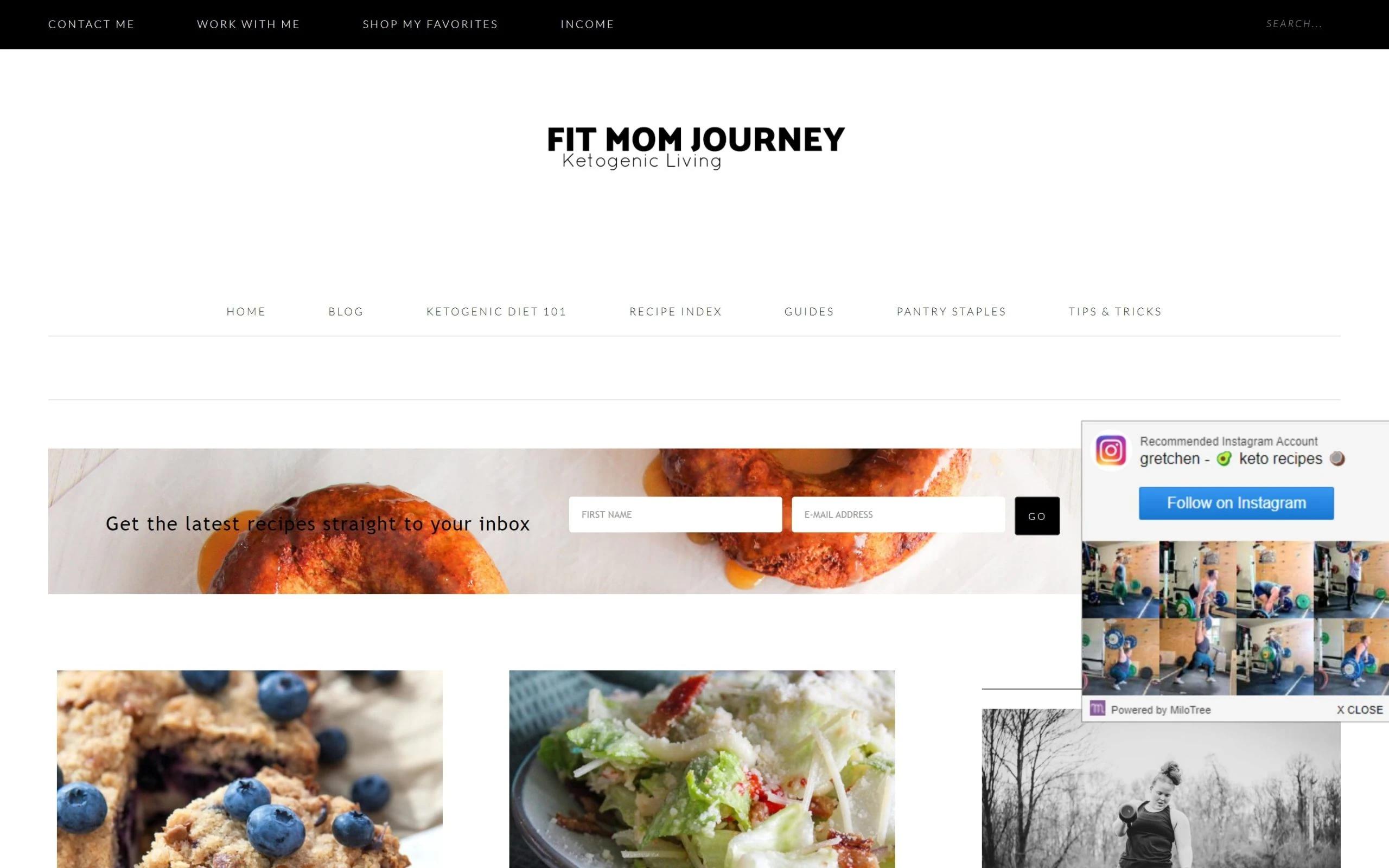 Fit Mom Journey by Gretchen is a mom blog that focuses on healthy diets and recipes. The blog received 427,621 page views in January 2019, and she earned a total of $9,417 in the same month.
The majority of the traffic was from Pinterest and organic search. The sources of income are Mediavine display ads, Amazon affiliate, online course sales, etc. Her blog shows that you can earn money in any niche, provided you deliver value to the readers.
Travel
Mimi created The Atlas Heart intending to explore the world and write about different cultures and traditions. She is an avid traveler and entrepreneur from California.
The blog earned $6,598 in June 2021 through Mediavine display ads and affiliate income from Amazon, ShareASale, Viator, AvantLink, etc.
Excluding the expense of $1,343, the net profit for June was $5,255. She posted 15 blogs in that month and received 91,493 page views.
Living the Dream is a travel blog by Jeremy and Angie. They share tips and destination recommendations to help readers get the best traveling experience.
Jeremy created the website in 2008 and then traveled to more than 50 countries with his wife. They earned $4,825 and had a total expense of $485 in January 2022. The primary sources of income are CPM ads and affiliate marketing.
Lily, the founder of Imperfect Idealist, is a 25-year old blogger who shares her experience about active living on the platform. You will find many travel guides, destination recommendations, fashion advice, and documents of adventures Lily has experienced.
She earned a total of $2,260 from the blog in December 2021, which involves various income sources like affiliate sales, sponsorships, consulting surveys, etc.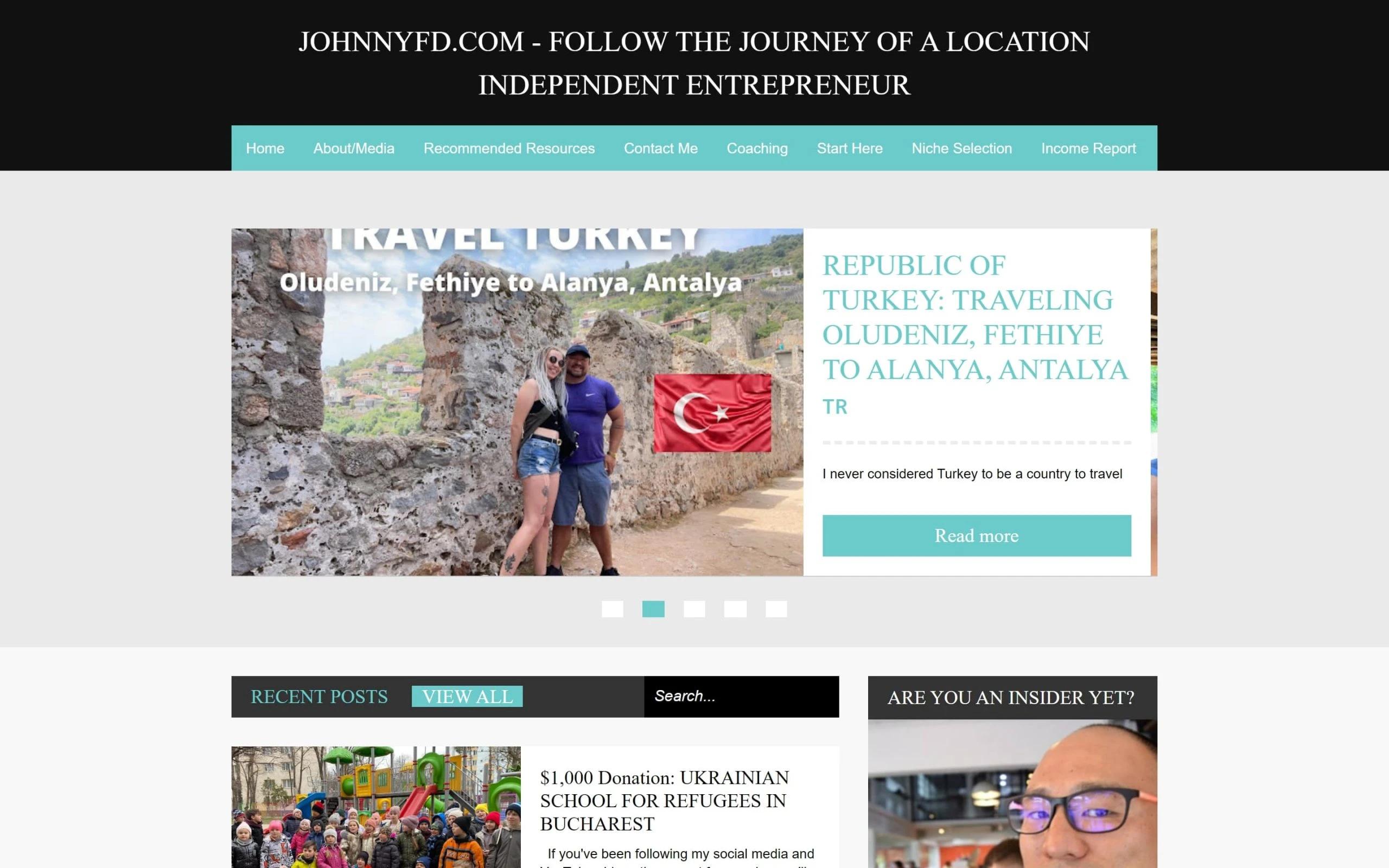 Johnny quit his high-paying corporate job in 2008 to follow his passion. He is a digital nomad and uses this blog to document all his journies and adventures around the world.
Apart from this site, he has multiple passive income sources like dropshipping, eBook sales, investing in the stock market, Youtube AdSense, etc. Having a passive income is a great way to boost your net worth. It's the type of money you don't have to work for but can still be counted on to keep flowing for years.
In January 2021, Johnny earned a total of $3,640. He has been traveling for a decade now, and his website is an inspiring platform for aspiring travel bloggers.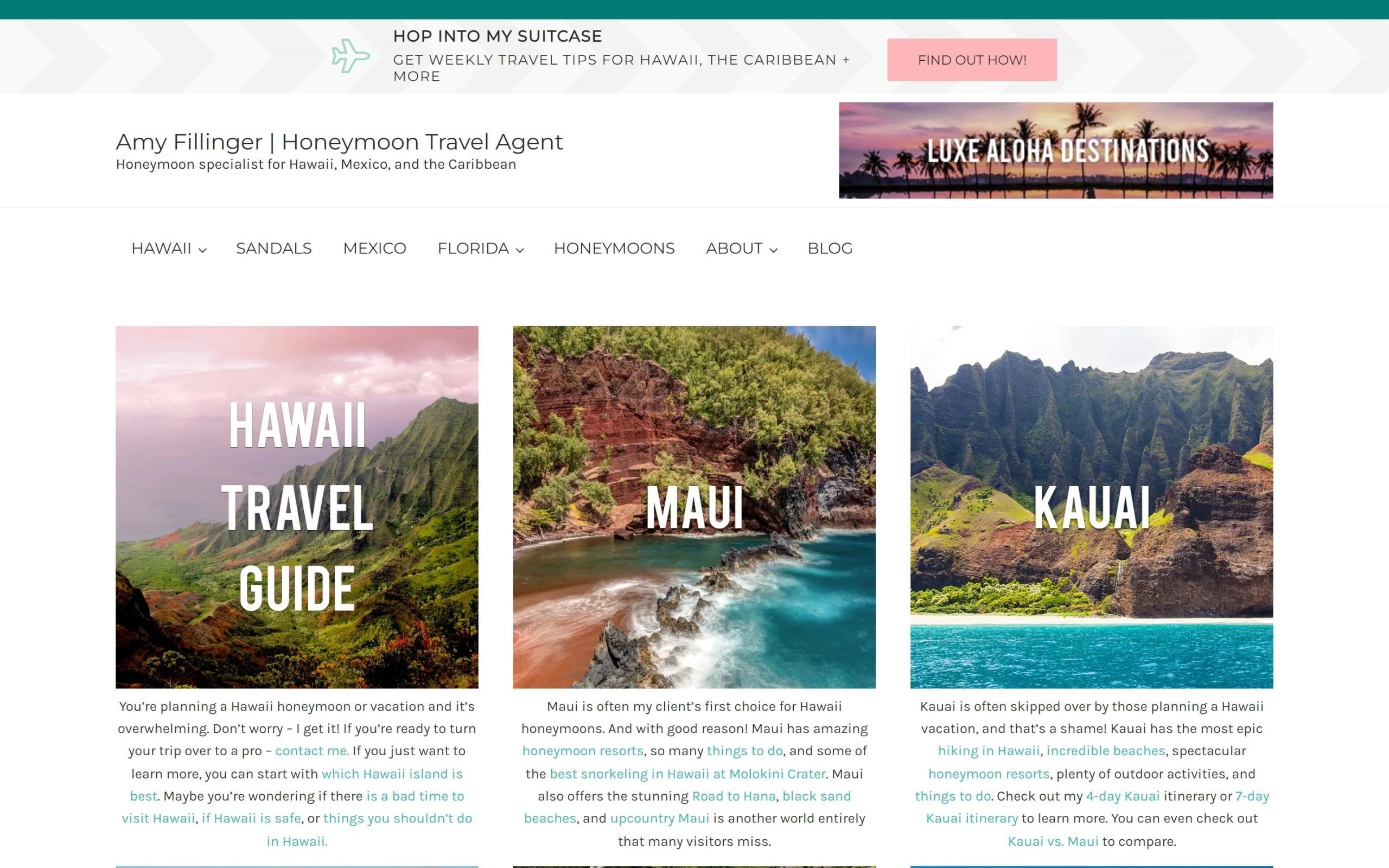 Amy is a honeymoon travel agent from Hawaii. She shares travel tips and ideas for readers to visit exciting places and get the most out of their adventures.
Amy earned $2,595 in October 2021, out of which $1,728 is from Mediavine ads and the rest from affiliate sales. She says travel is recovering from the pandemic and believes that the numbers will go higher in the next few months.
Food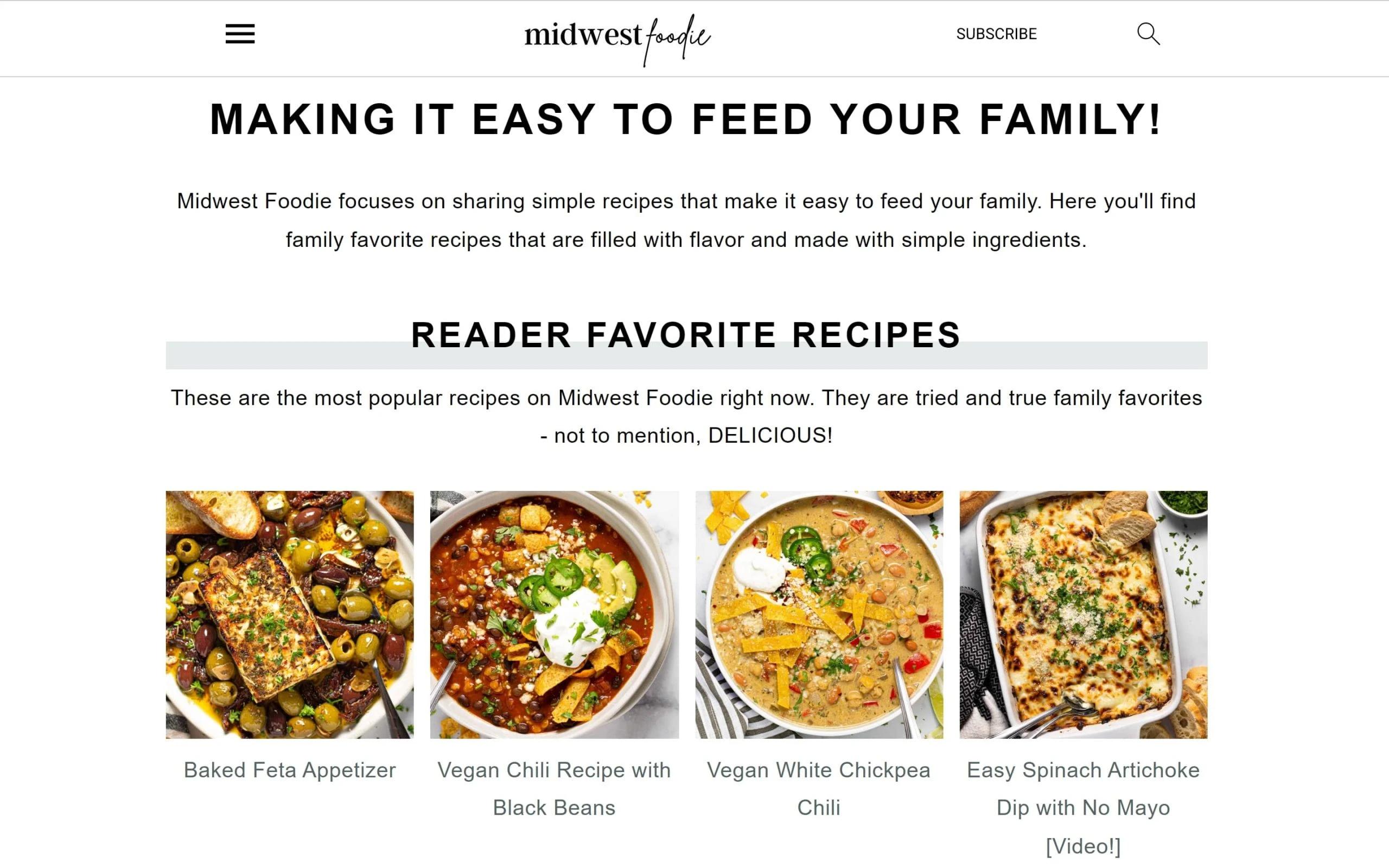 Kylie, the face behind Midwest Foodie, is a food blogger, photographer, and recipe developer. She started the blog in June 2017 and later aimed to share simple recipes that would make cooking fun and rewarding.
The blog received 783,261 pageviews in December 2021, most of which came from organic search and social media. She earned a total of $31,146 in the same month. AdThrive, Amazon and other affiliate sales, sponsored posts, etc., are significant sources of income.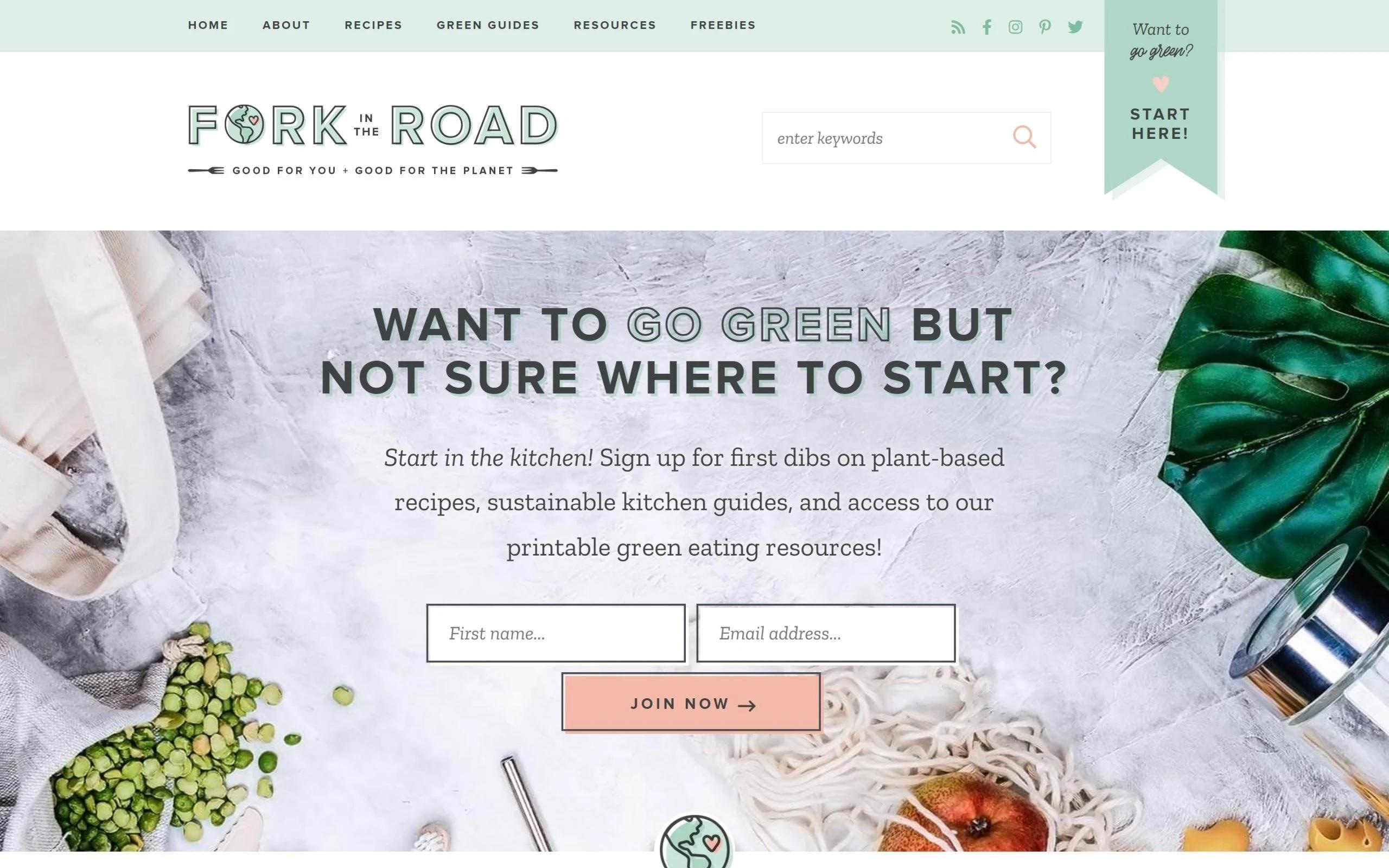 Fork in the Road by Kristina Todini is a green living blog that educates readers about a sustainable lifestyle. The website shares recipes, green eating and living guides, and resources for food bloggers.
Kristina made $3,391 from the blog in December 2021. Subtracting the total expense of $602, the net profit for the same month becomes $2,789.
The sources of income in the platform are Mediavine display ads, affiliates sales of Amazon, Feast Design Co, and EarthHero.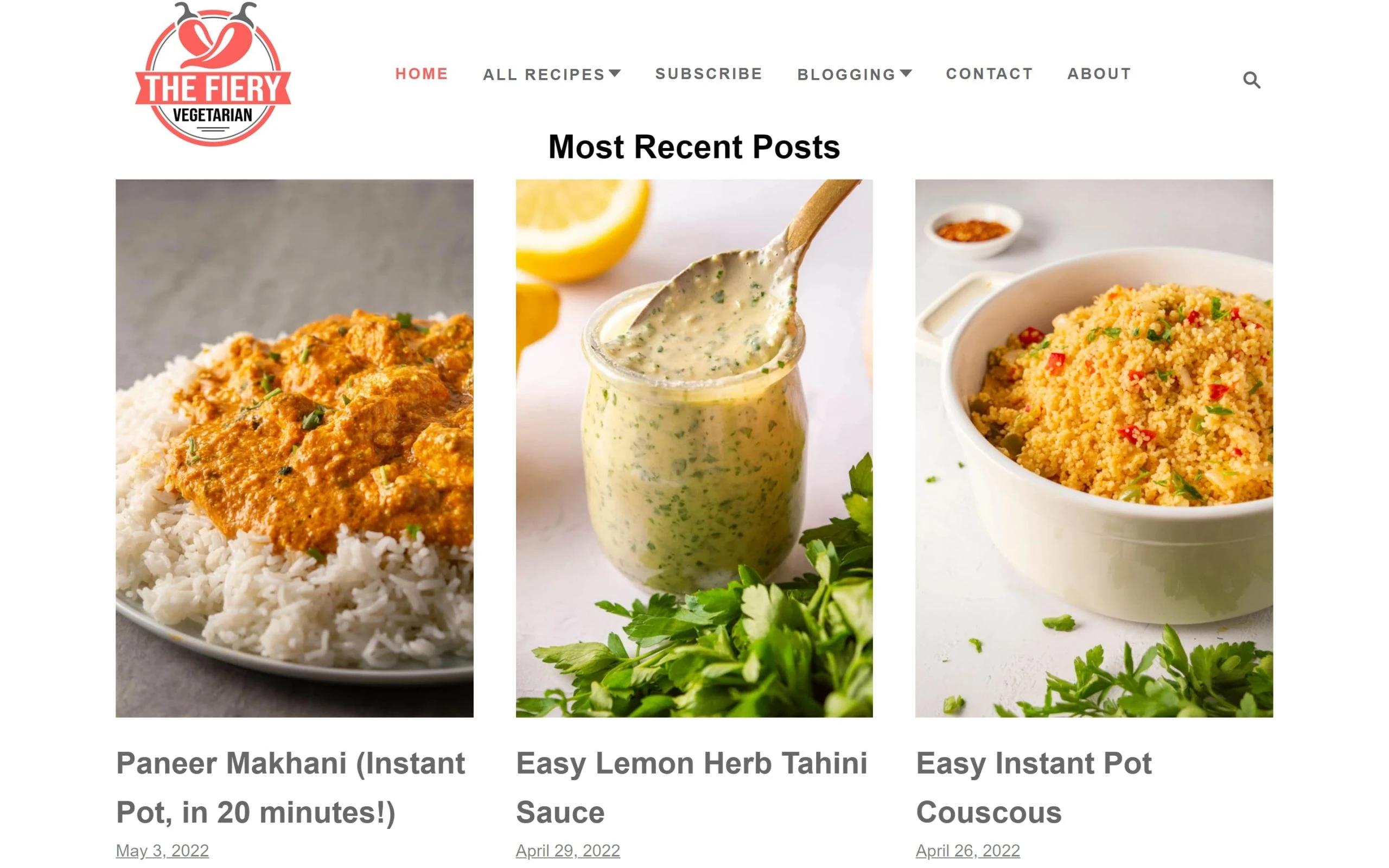 The Fiery Vegetarian is an excellent food blog that primarily focuses on vegan recipes. You will get many ideas for making desserts, soups, snacks, lunch, dinner, and meals that take less than 30 minutes.
The site received 259,334 page views in the fourth quarter of 2021 (Oct-Dec). And the total income for the same period was $9,753. The sources which resulted in this income were ads and affiliate sales for ShareASale, BigScoots, Amazon, etc.
Valerie Skinner, the founder of Thyme and Joy, is an expert natural food chef and recipe developer. She helps people cook healthy foods in a fun and approachable way.
Valerie earned a total of $7,081 in December 2021 through Ad Network and affiliate sales. Here, the Ad Network income being $6,913 is highly significant than the affiliate money.
Get on My Plate shares easy recipes, meal planning, and cooking tips that help many families cook delicious food effortlessly.
Casey created this blog in January 2021 to help people with her knowledge and experience. She says SEO helped her gain 90,672 page views in December 2021.
The blog helped her earn $2,106 in the same month from Mediavine ads and sponsored posts. This is really inspiring because she made good money in the first year of starting the blog.
Blogging, Entrepreneurship, and Tech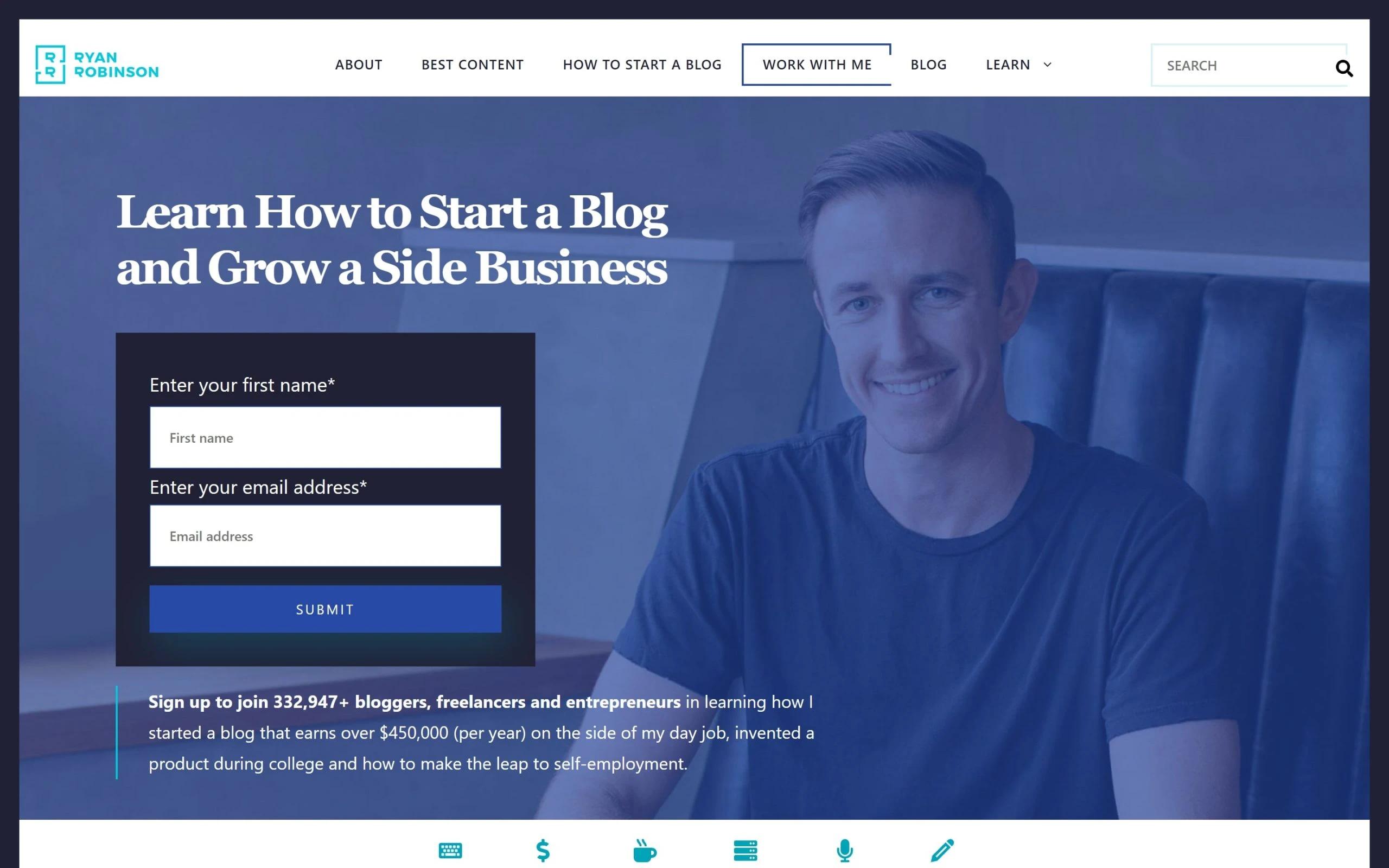 Ryan Robinson is a famous blogger and content marketing consultant who teaches people how to start a blog and make money. His writing is regularly featured on reputed platforms like Forbes, Entrepreneur, Inc., etc.
For the month of January 2021, Ryan had around 198,000 sessions and earned a total amount of $23,200. If we remove the total expenses for the month, the net profit becomes $19,700. The primary sources of income are blogging, course sales, and affiliate marketing.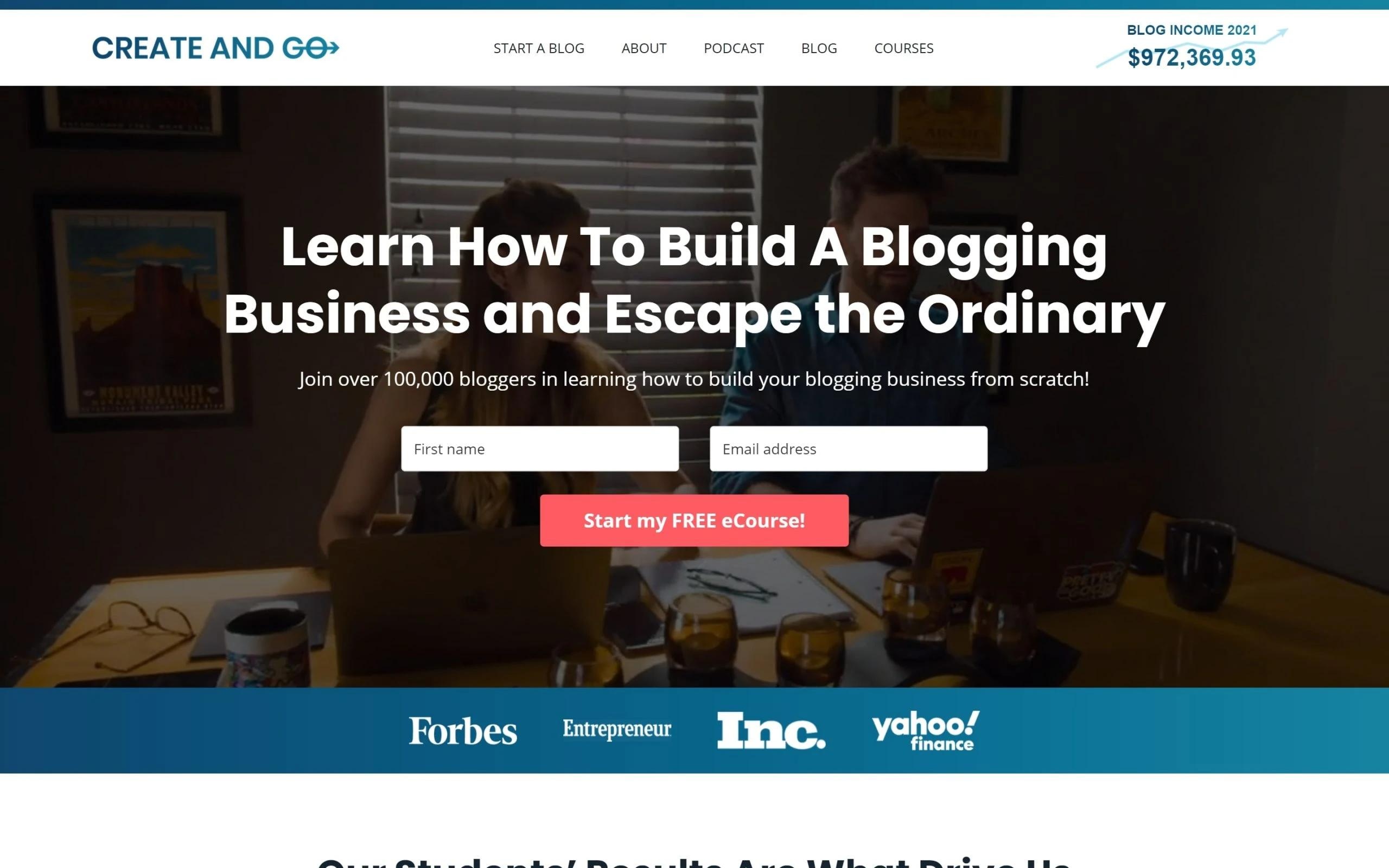 Create and Go by Alex and Lauren is one of the best blogs if you want to build your business around blogging and live a happier life.
The blog teaches people how to run a successful website and make it a source of income. They also have a health blog Avocadu, which helps women lose weight effectively.
These two blogs earned a total of $136,000 in January 2021. The main income sources are affiliate marketing and selling digital products like ebooks and services like online courses.
Anil Agrawal, an Indian blogger and SEO professional, started this website in January 2010. He helps aspiring and new bloggers create a valuable website, promote, and monetize it effectively.
He posts on average 10-15 blogs a month and focuses on topics like SEO, social media marketing, web hosting, making money online, etc.
His total income for January 2021 was $10,800, with a total expense of $3,700. The primary sources of income in BloggersPassion are web hosting, SEO tools, and eBook sales.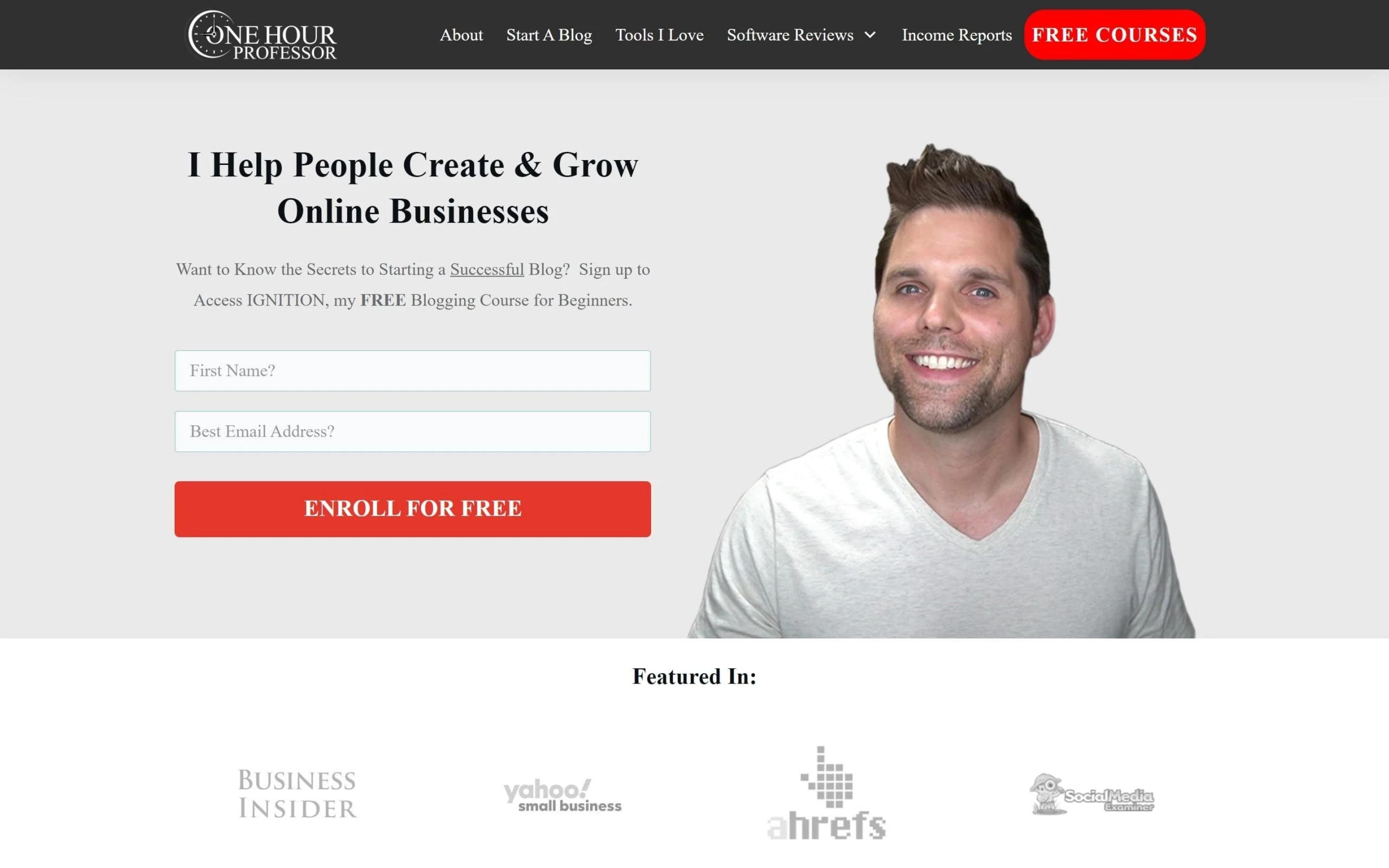 Ron Stefanski, the founder, helps people create a successful online business and be financially independent. He started his first blog in 2014, and now he runs multiple websites in various niches, which has made him the owner of a million-dollar digital media empire.
His biggest source of income is affiliate marketing. Excluding all the expenses, his net income for the month of January 2020 from multiple blogs was $23,700.
Amit Agarwal, the founder, is a Computer Science engineering graduate from IIT Roorkee. He quit his corporate job in 2004 and started this technology blog, becoming one of the first Indian professional bloggers.
Labnol shares software and blogging tips, app recommendations, product reviews, how-to guides, etc. Although Amit doesn't reveal his income, we guess it would be around $100,000 per month based on the massive traffic on his blog and several income sources like selling Google Add-ons, Amazon affiliate, Google AdSense, etc.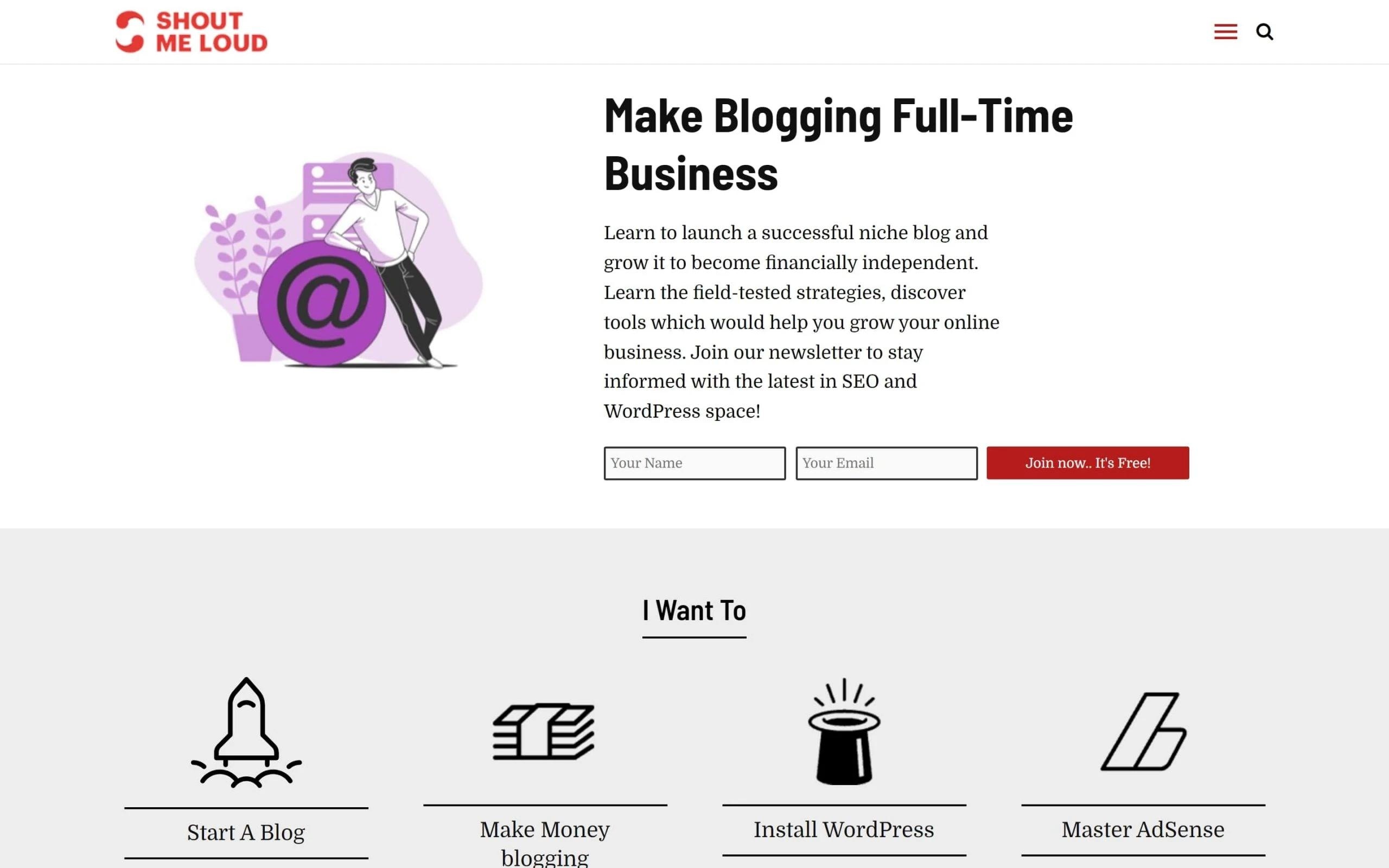 If you don't love your 9-5 job and want to build an online business to become your own boss, this website is for you. ShoutMeLoud is a multi-award winning blog by Harsh Agarwal, which got featured in significant platforms like Inc., IBM, Entrepreneur, YourStory.
Harsh started the site in 2008 to tell people the potential of blogging. He has stopped revealing income stats now, so we only know about his earlier incomes. For example, he earned $40,000 in February 2018 through sources like affiliate marketing, selling eBooks, Google AdSense, NativeAds, ShareASale, etc.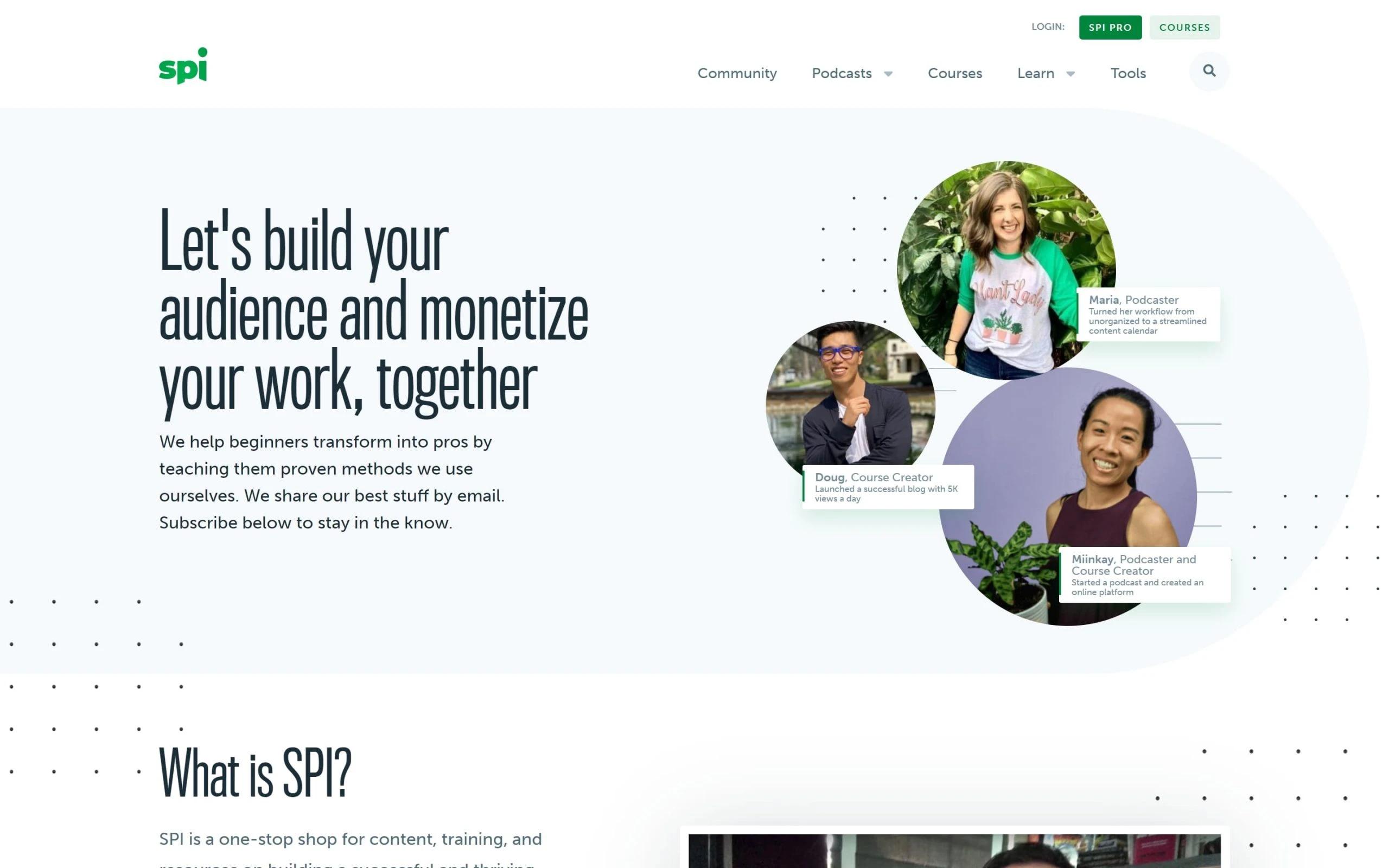 Pat Flynn, the face behind SmartPassiveIncome, is one of the highest-earning bloggers in the world. This website educates readers about affiliate marketing, email marketing, podcasting, making online courses, etc.
The latest income stats Pat shared was in December 2017, which showed his earning of $167,550 from all his multiple niche websites. The main sources of money are course sales, affiliate marketing, book sales, etc.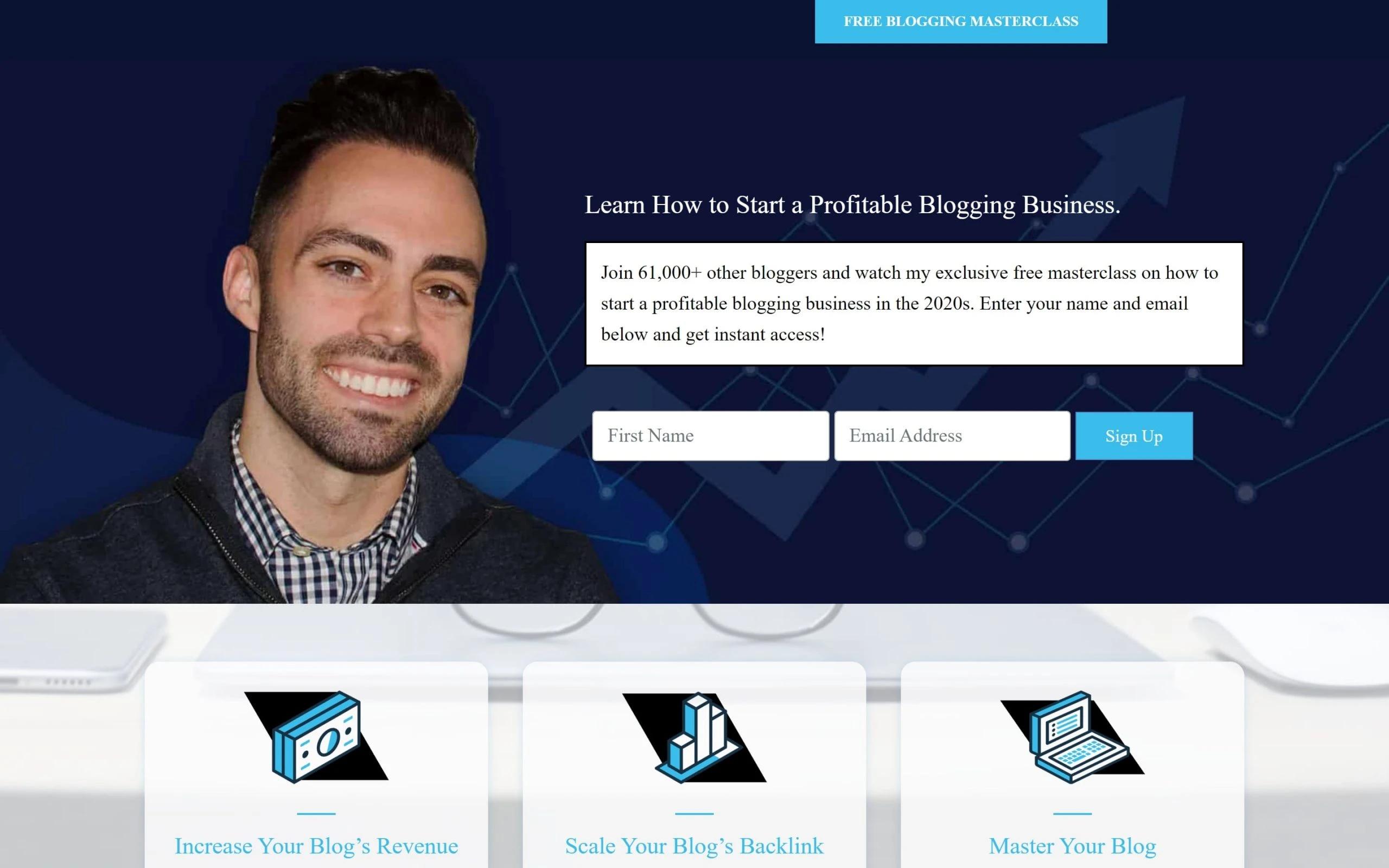 Adam Enfroy started this blog in 2019 as a side hustle which helped him earn over $1 million in just two years. If you want to start your blog, this website will inspire you to do it today. Adam earned $101,814 in March 2021 through his blog, with total traffic of 332,854 in the month.
The major sources of this mind-blowing income were affiliate sales, Mediavine ad revenue, SEO consulting, etc. The total expense for the same month was $16,677, the majority of which was spent on a team of freelancers.
Health and Fitness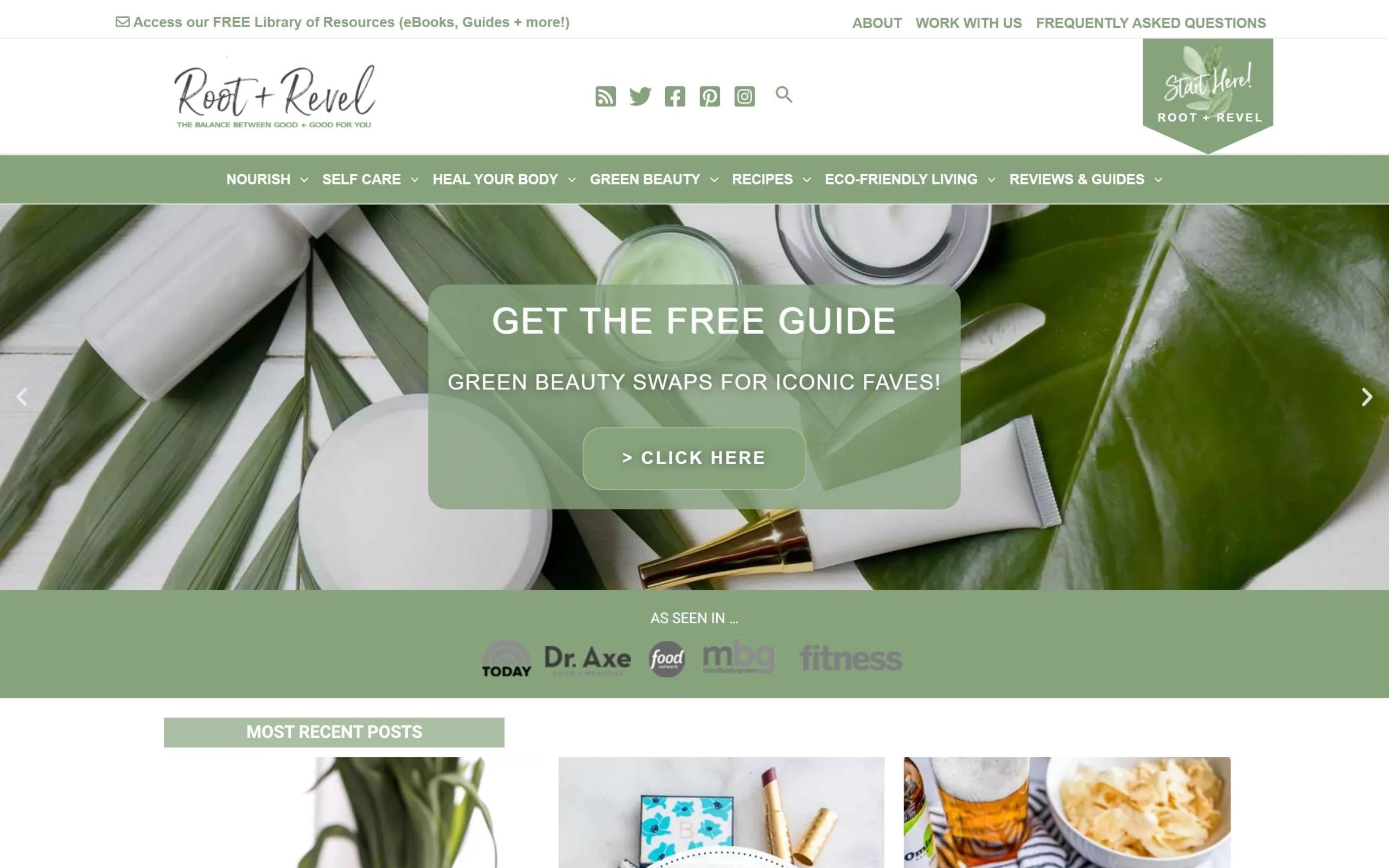 Root and Revel by Kate helps people embrace healthy, balanced, and eco-friendly ways of living. The information provided on the platform is evidence-based and focuses on topics like body healing, natural remedies, green beauty, etc.
Kate started the blog in 2016 and earned $6,500 in that year. In December 2019, she made $18,030 through various sources like display ads, affiliate marketing, and course selling.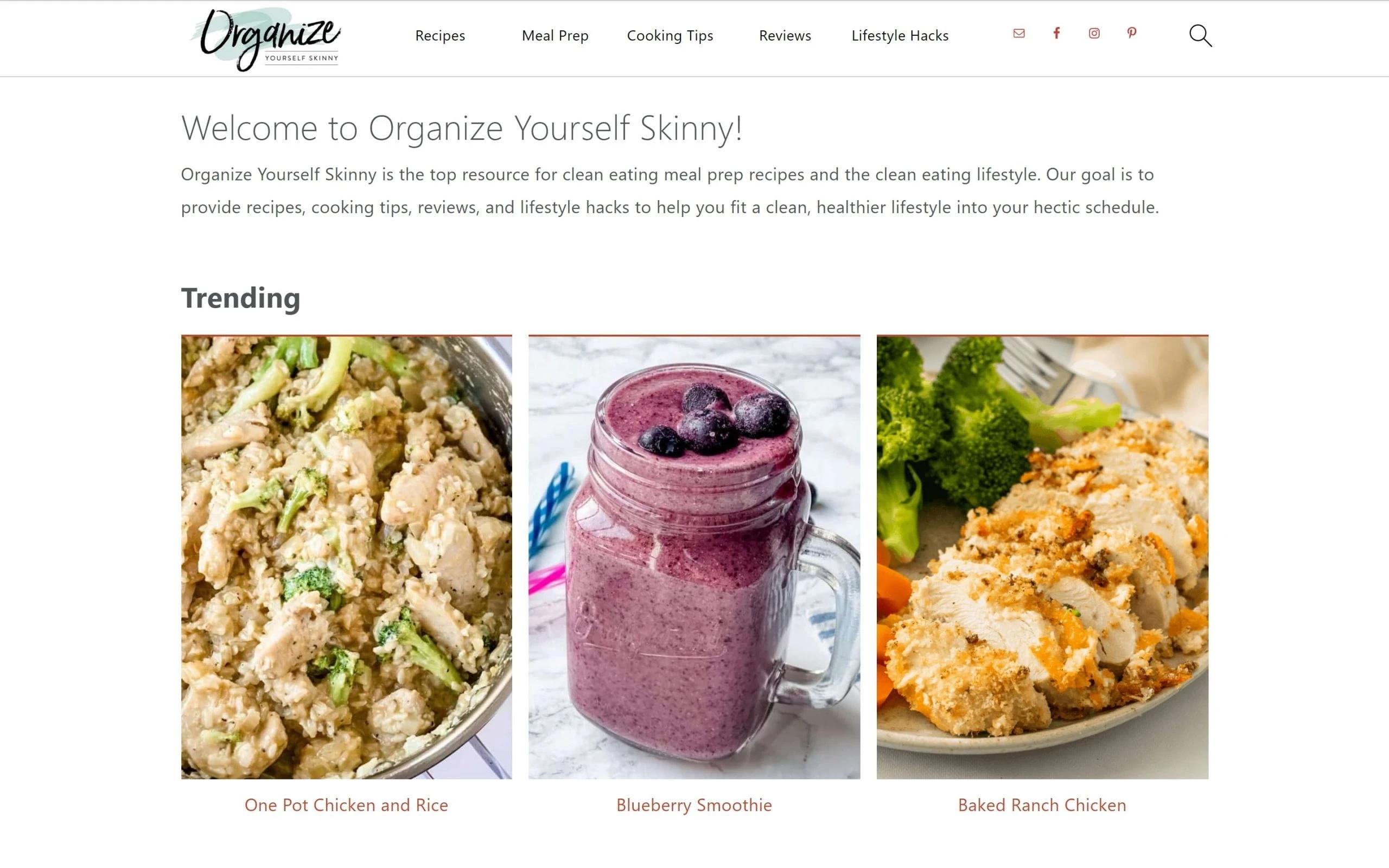 Tammy Overhoff started Organize Yourself Skinny in 2011, and since then, the site has become a popular platform that shares food recipes and lifestyle hacks for healthy living.
Tammy earned $13,018 in March 2016, with major sources being Adthrive, eBook sales, Amazon, and Bluehost affiliate. Excluding the expense of $1,855, the net profit for the same period becomes $11,163.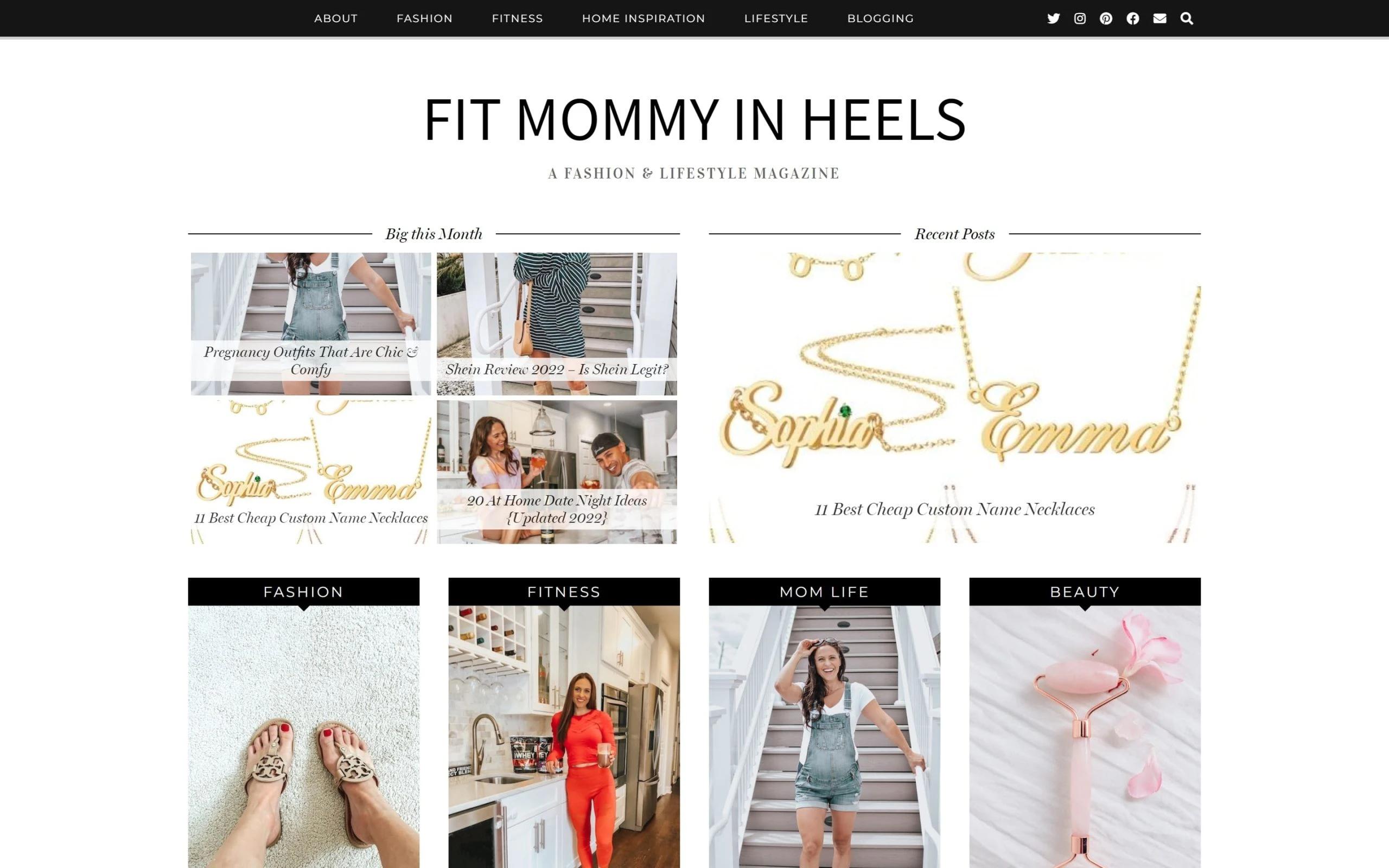 Fit Mommy in Heels focuses on various topics like fitness, fashion, lifestyle, blogging, etc. Lauren, the founder, is a personal trainer who shares her love for fitness and fashion on the site.
She earned $11,562 in September 2019 from affiliate sales, sponsored posts, and contracted work. Lauren says you may get frustrated in the initial months of blogging, but you will see stunning results once you continue putting in the effort.
Lifestyle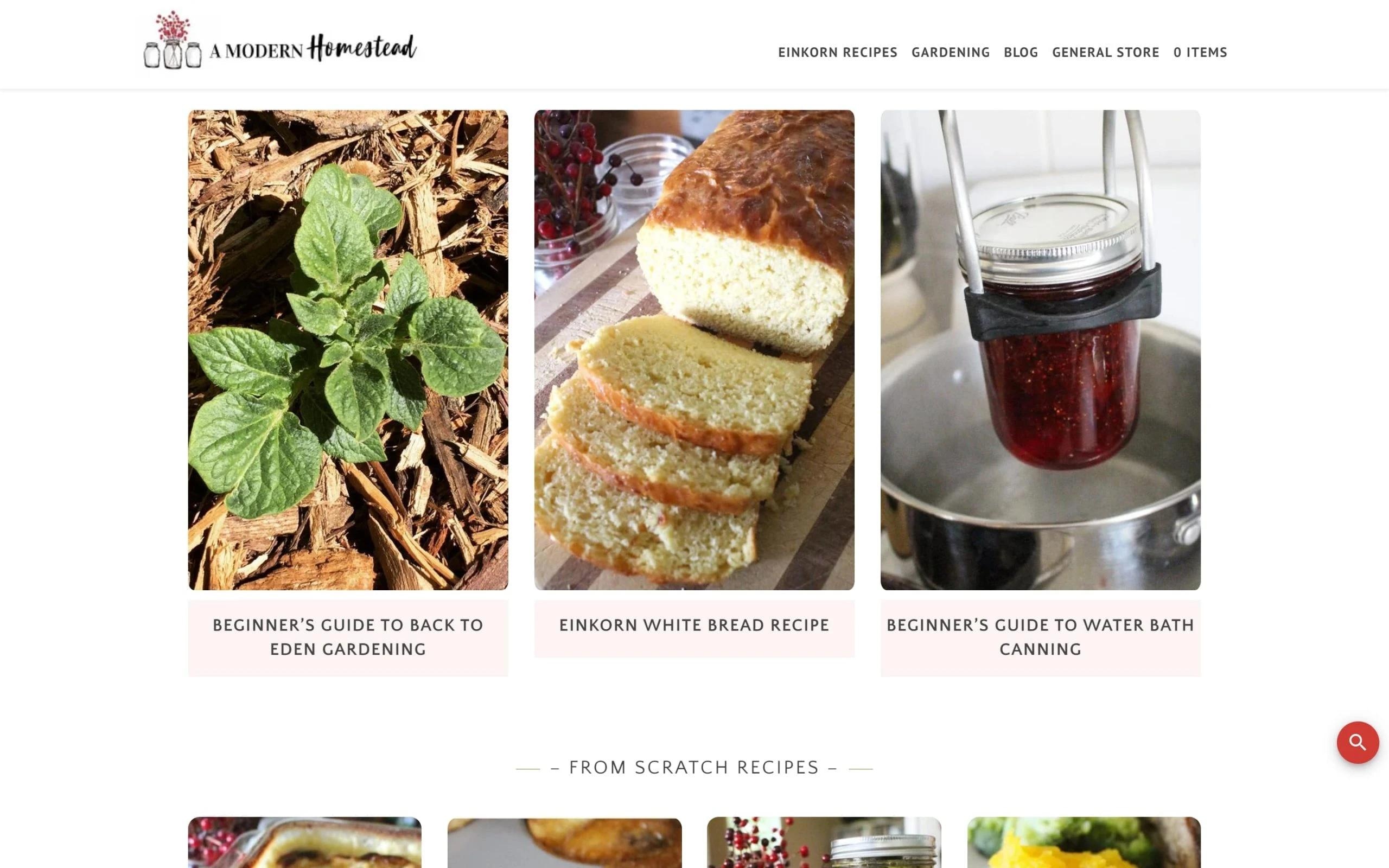 A Modern Homestead by Victoria is a lifestyle blog that primarily focuses on food recipes, frugal living, gardening, and making money through blogging.
Victoria earned a total of $150,000 from the blog in 2021. 94% of this income came from advertisements and personal product sales. She says that she achieved this excellent money by posting quality content and using different methods for SEO.
Anna Karsten created this blog to inspire and educate people about living a good life. Her blog focuses on parenting, making money, gardening, pets, health, etc.
The blog received total pageviews of 73,109 in November 2021, out of which 88.5% were organic. She earned $10,287 in the same month with an expense of $118.
The major sources of money are Mediavine ads and affiliate income from companies like Amazon, Awin, ShareASale, etc.
The Huntswoman writes on fashion, travel, business, career, LGBT living, and other lifestyle topics. The founder, Brianne, is a plus-size blogger who aims to create high-quality content for readers.
In September 2021, her blog had 44,440 sessions, and she received an income of $3,541. Subtracting an expense of $576 in the same month, the net profit becomes $2,965.
The primary earning sources are advertising and affiliate income from Amazon, Bluehost, RewardStyle, Awin, ShareASale, etc.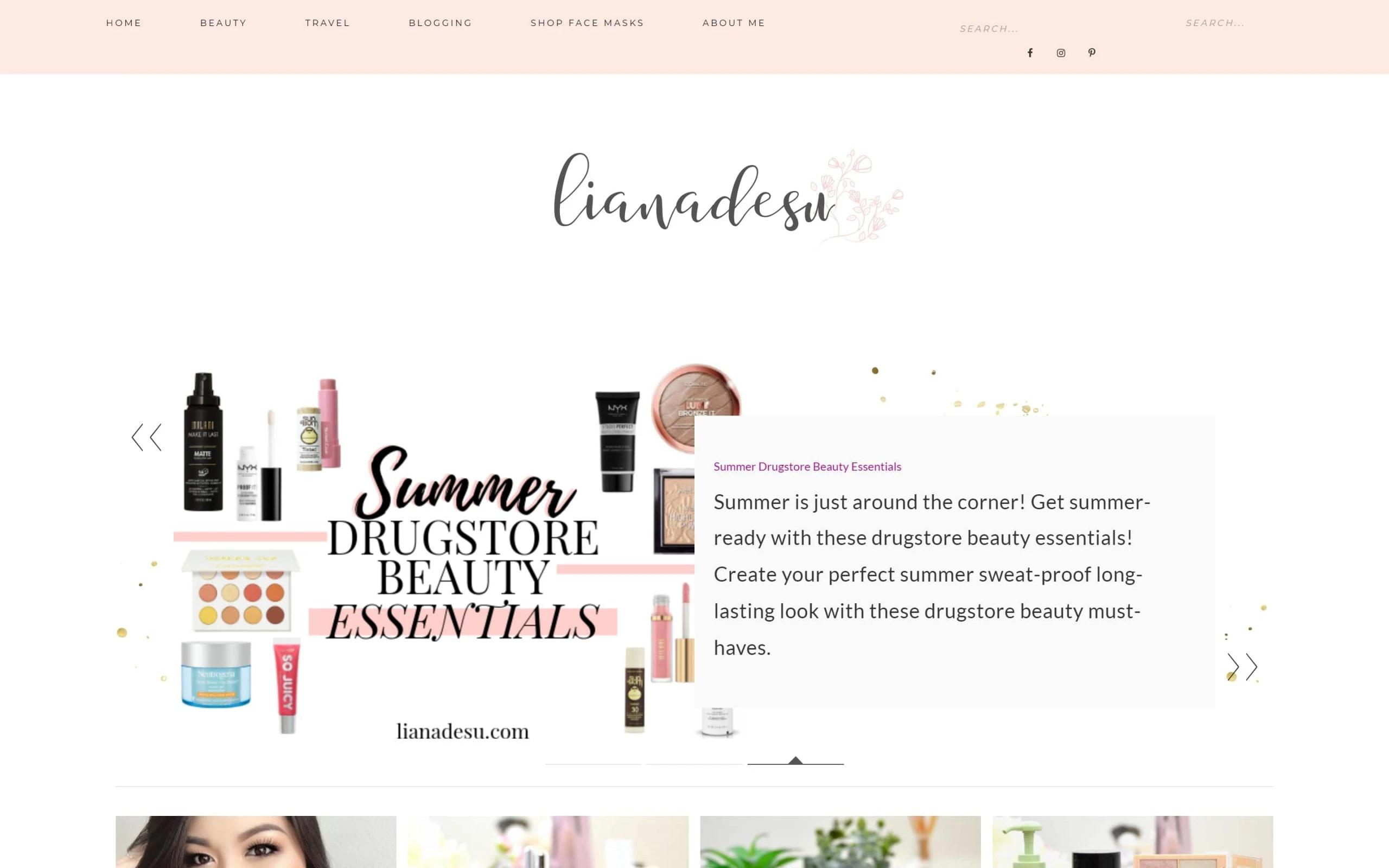 Liana is a 26-year old lifestyle blogger from Hawaii who started this website in 2015. The blog focuses on makeup, travel, food, fashion, etc.
In July 2019, the thirteenth month since starting the blog, Liana earned a total of $2,450 with zero expense. The primary source of this income was Mediavine display ads. Her blog received around 2,600 sessions and 3,540 page views per day in the same month.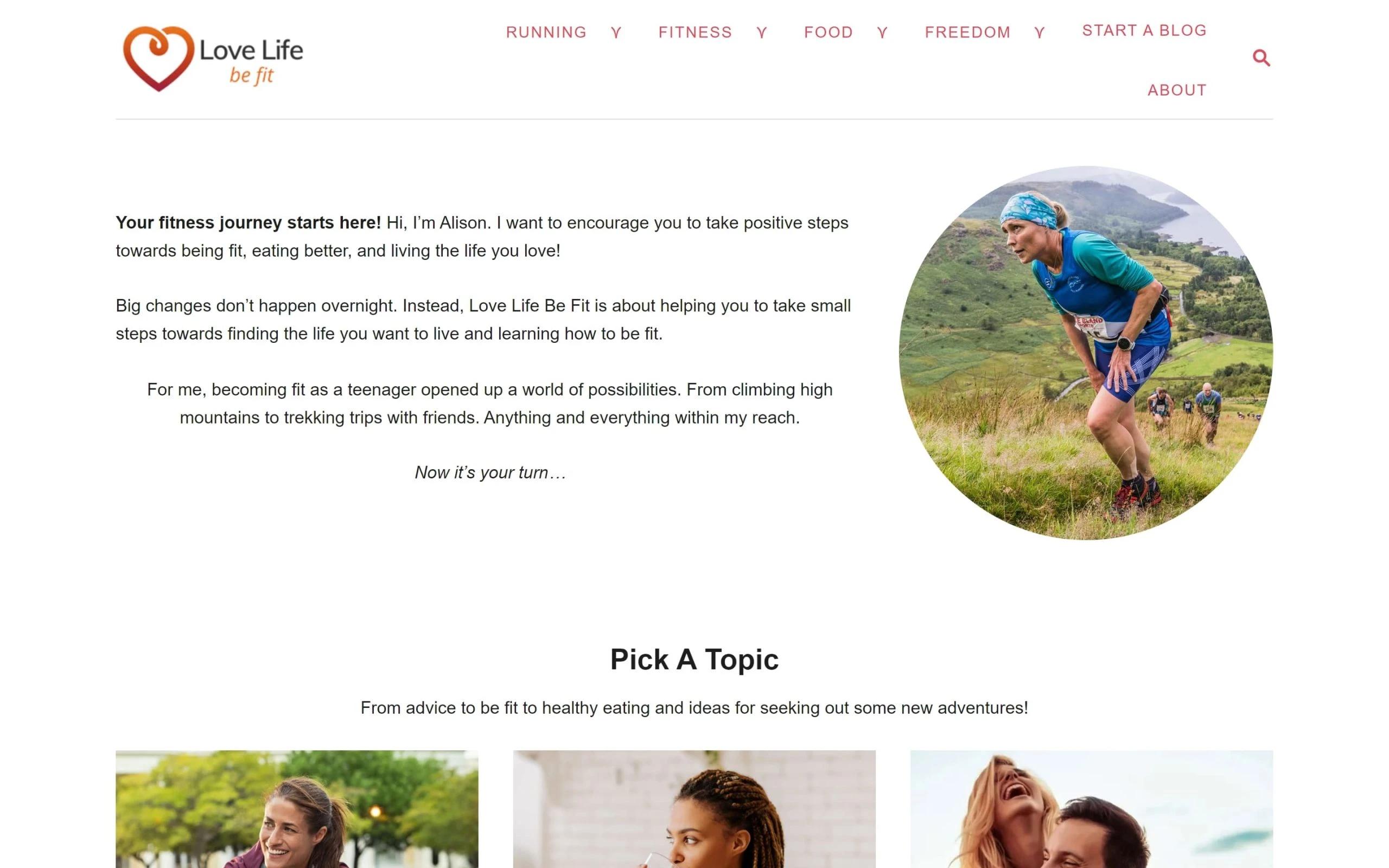 Love Life Be Fit helps readers take effective steps to eat better and live a healthy life. Alison, the founder, says that blogging gives her the freedom to travel and explore the world.
She earned $1,156 in July 2020, when the website was just over one year old. The main earning sources are Mediavine ads and affiliate marketing.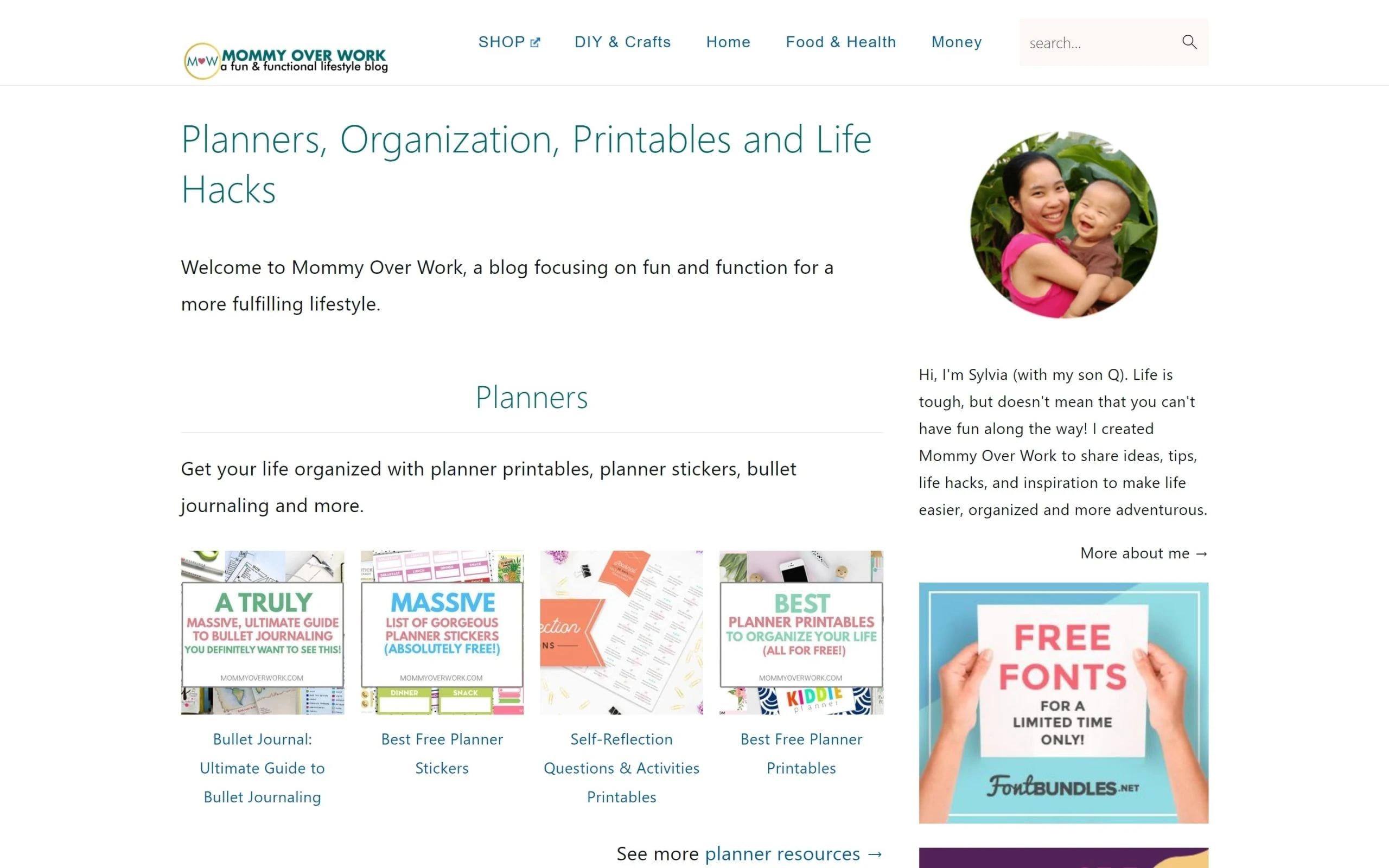 Sylvia created Mommy Over Work to share advice and tips to help readers make their lives adventurous and fun. She started this blog with the aim of building an income source that would make her financially free.
Sylvia earned $2,033 in March 2018, and later in December 2020, she made around $9,000. This is amazing because she started the blog in October 2017, and just after three years, she was earning handsome money every month.
Fashion and Beauty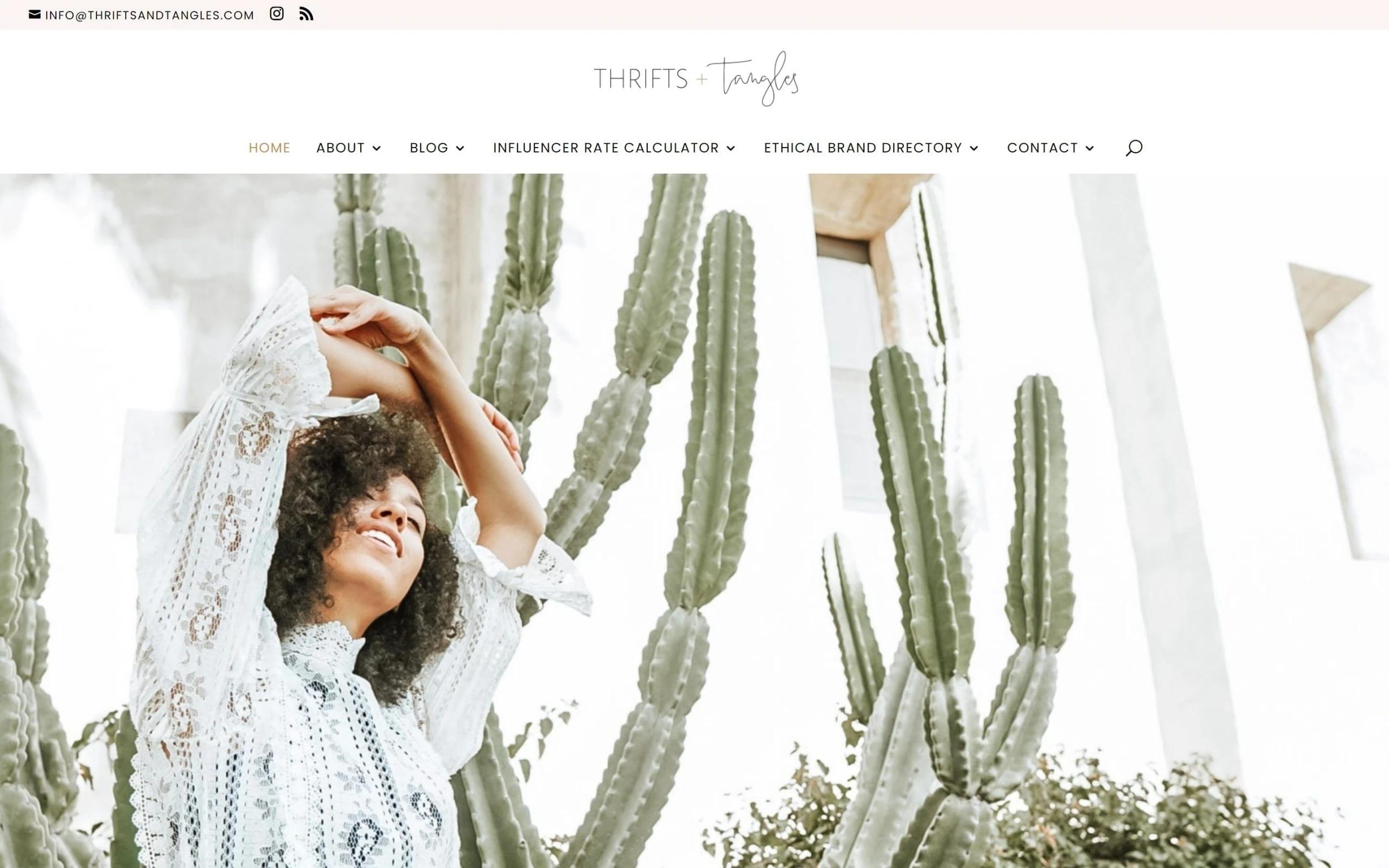 Tyler started Thrifts and Tangles in 2012 to document her natural hair journey. Over the years, the site has transformed to cover fashion, lifestyle, gift guides, thrifting, etc.
Tyler also has a YouTube channel with over 11k subscribers that focus on thrifting and sustainability. She earned $6,796 in December 2021 from sponsored posts, selling digital products, teaching, and affiliate sales.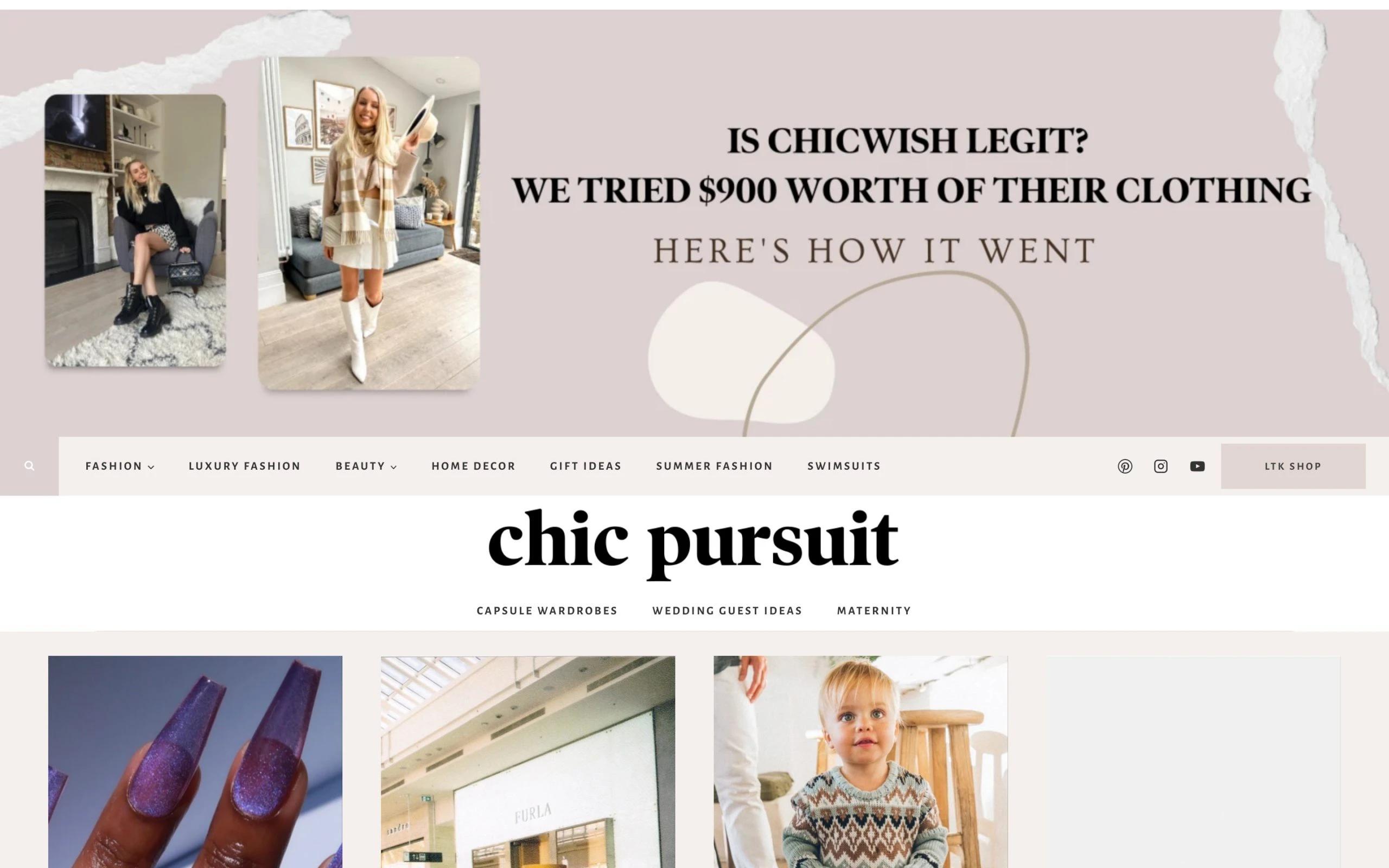 Chic Pursuit by Maria Julia focuses on fashion, beauty, home décor, and better living. The blog receives around 500,000 page views every month, 60% of which are from the US.
Maria earned $10,133 in February 2020 as a fashion blogger. She was able to make this excellent money from sources like Mediavine display ads, affiliate sales, product sales, and sponsorships. She loves creating content and publishes new blog posts almost every day.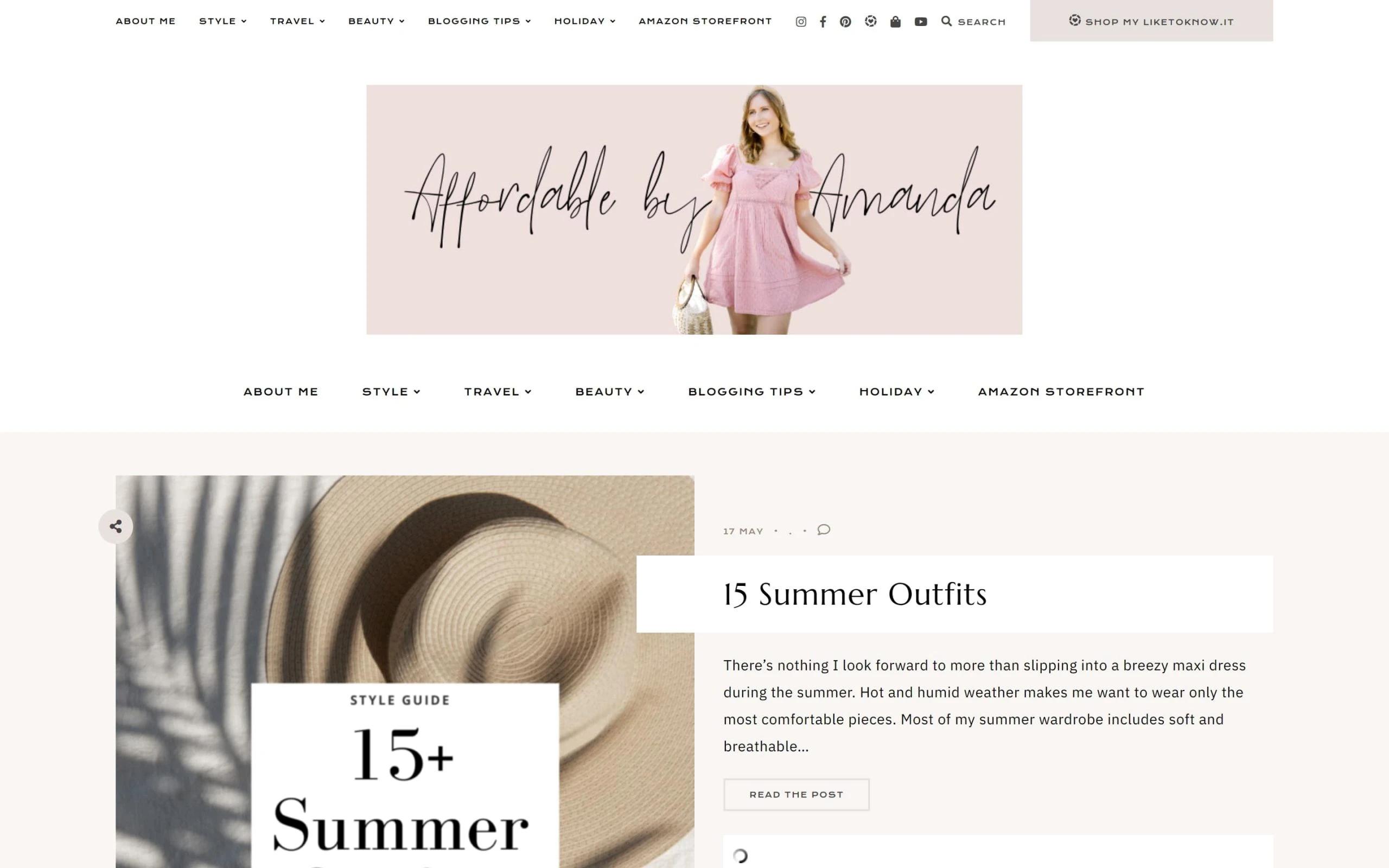 Amanda has been blogging since 2015. This website is her creative space where she posts about beauty, style, travel, blogging, holiday, etc. She made $4,475 in July 2019 from Affordable by Amanda.
Total expense for the same month was $600, making the net profit $3,875. Affiliate sales, direct campaigns, and brand partnerships are primary earning sources.
Easy-to-read and valuable content optimized with SEO helped her achieve these results.
Conclusion
As we said earlier, blogging is one of the best ways to make impressive money. The above list of websites proves this very well. We would suggest you go through these blogs and learn what makes them stand out from the crowd.
The good news is you can earn money in any of these niches when you provide value to your readers. So, find what interests you, create a blog, and start writing valuable content. And, we promise you will be very close to earning a handsome passive income. Also, let us know which of the above blogs inspired you the most.