Side hustles have grown in popularity in recent years as more people look for ways to supplement their income or follow their hobbies outside of their regular work.
There are a range of tools available to help you get your side hustle off the ground, whether you're launching a small business, freelancing, or monetizing a pastime.
In this post, we'll look at 10 crucial tools for starting a side hustle, including a section on funding your side hustle and the significance of having a credit card.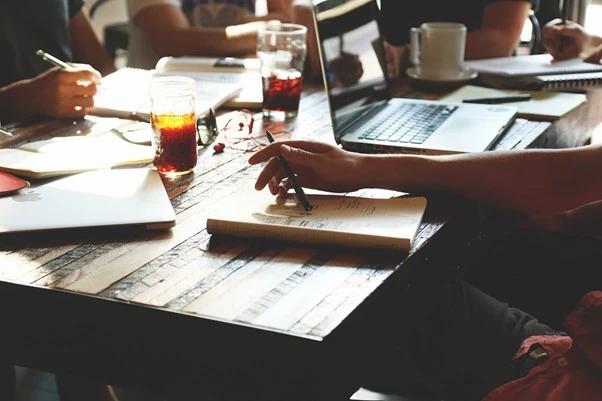 Online Learning Platforms
Learning the skills you'll need to succeed is one of the first things you'll need to accomplish when establishing a side hustle.
Fortunately, there are several online learning programs accessible to assist you to learn everything from coding to marketing to graphic design. Udemy, Coursera, and Skillshare are some popular possibilities.
Social Media Platforms
Social networking is a great way to promote your hustle and interact with new consumers or clients. 
Whether you use Facebook, Instagram, or Twitter, developing a social media plan that helps you reach your target audience is important.
Legal and Tax Considerations
Starting a side hustle requires more than just a great idea and hard work – you also need to consider the legal and tax implications of your business.
Depending on your location and the nature of your side hustle, you may need to register your business, obtain licenses or permits, and file taxes.
Navigating these requirements can be daunting, but it's important to get it right to avoid legal and financial issues down the line.
To ensure that you're complying with the legal and tax obligations of your side hustle, consider consulting with a lawyer or accountant who can provide expert guidance and help you stay on top of your obligations.
Business Tools and Software
Depending on the nature of your side hustle, you may need to invest in business tools and software to help you manage your operations. This could include accounting software, project management tools, automated meeting note-taking tools, or CRM software.
Look for tools that are specifically designed for small businesses or freelancers, as these are often more affordable and user-friendly than enterprise-level solutions.
Freelance Marketplaces
Consider joining a freelancing website like Upwork, Fiverr, or Freelancer if your side business involves providing a service.
Through these sites, you may develop your portfolio, establish contact with clients from all over the world, and determine your fees.
Networking Groups and Events
Networking is an essential part of building a successful side hustle, as it allows you to connect with other professionals in your industry and learn from their experiences.
Look for local networking groups or attend events and conferences related to your niche to build relationships and expand your knowledge.
Mentors and Coaches
When beginning a side business, having a mentor or coach may be quite helpful since they can offer advice and support while you deal with the difficulties of entrepreneurship.
It's preferable to locate a seasoned professional in the field who is open to imparting their knowledge to you.
Funding Your Side Hustle
Funding is one of the biggest challenges people face when starting a business. While some side hustles require minimal investment, others may require a significant upfront investment to get started.
If funds are low, there are a variety of options available, including crowdfunding, small business loans, and getting a credit card.
Time Management Tools
Managing your time effectively is crucial when it comes to running a side hustle, particularly if you're juggling it alongside a full-time job or other commitments.
Time management tools can help you stay organized and focused, so you can make the most of the hours you have available.
Some popular options include Trello, Asana, and RescueTime, which allow you to track your progress, set deadlines, and prioritize tasks.