If you have experiences and lessons to share, starting a motivational blog and helping others grow in their life can be one of the best things to do. You will be able to connect with like-minded people and learn from each other. In addition, your website can be a passive source of income to set you on the path of financial freedom.
Analyzing other blogs about success gives you an idea of what and how you should write to take your own website to heights.
In the following sections, we have listed the top 100 motivational blogs that will prove invaluable if you want to start your own site.
So, here we go.
20 Best Motivational Blogs
Addicted to success was founded by Joel Brown in 2011 to inspire people by spreading powerful life-changing stories and knowledge of self-improvement. You can find motivational articles, videos, interviews, etc, which will give you a perfect idea about how a motivational blog should be.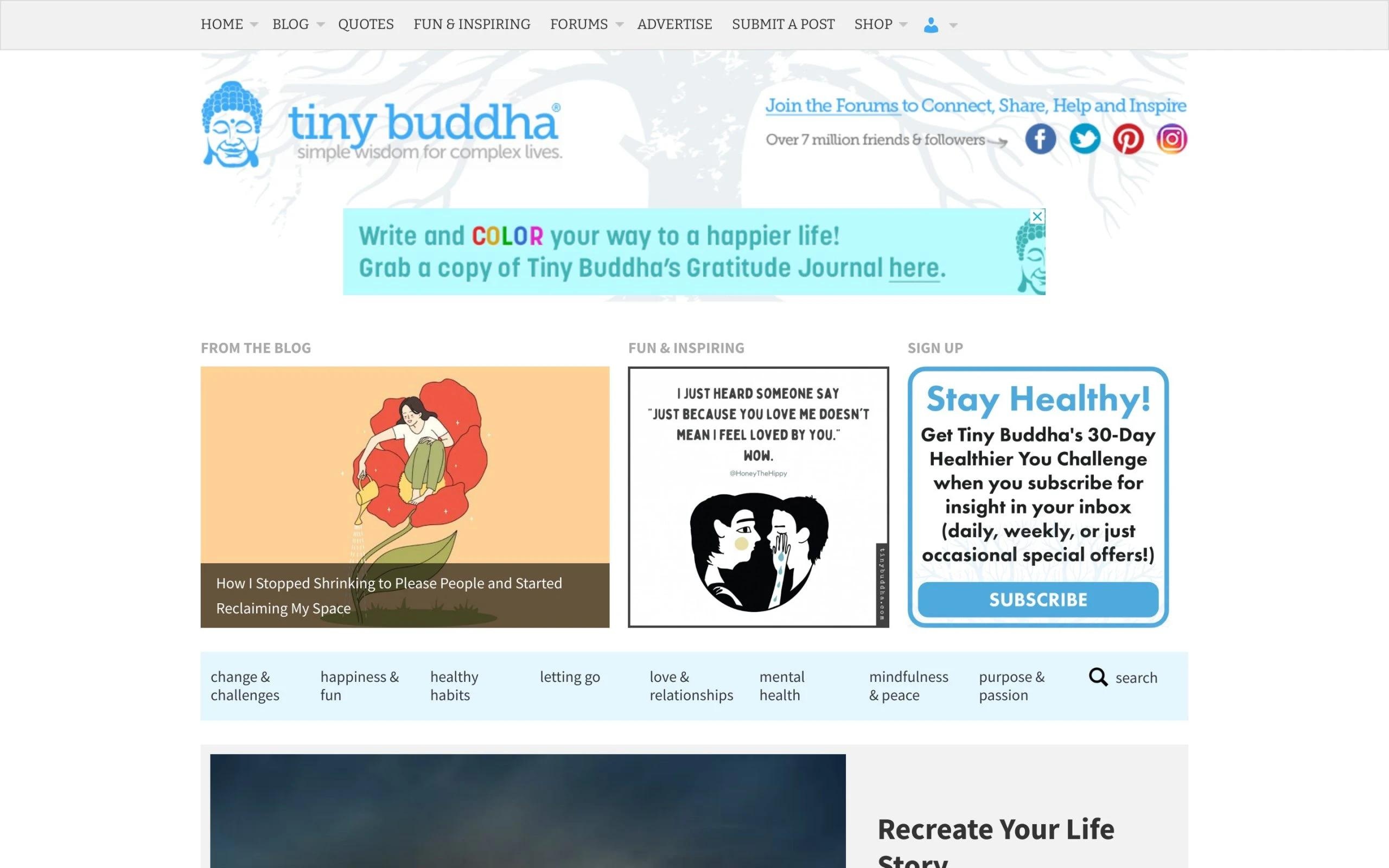 Lori Deschene started Tiny Buddha in 2009, which is now a leading motivational platform with more than six million readers and followers. The website will teach you how to live a peaceful and happy life in this complex modern world.
If you like to read motivational quotes, you must follow Everyday power. This blog has amazing quote collections and articles that will help you stay confident and consistent.
The website aims to encourage people by providing the best quotes from great people. You must visit this website if you want to start a similar blog.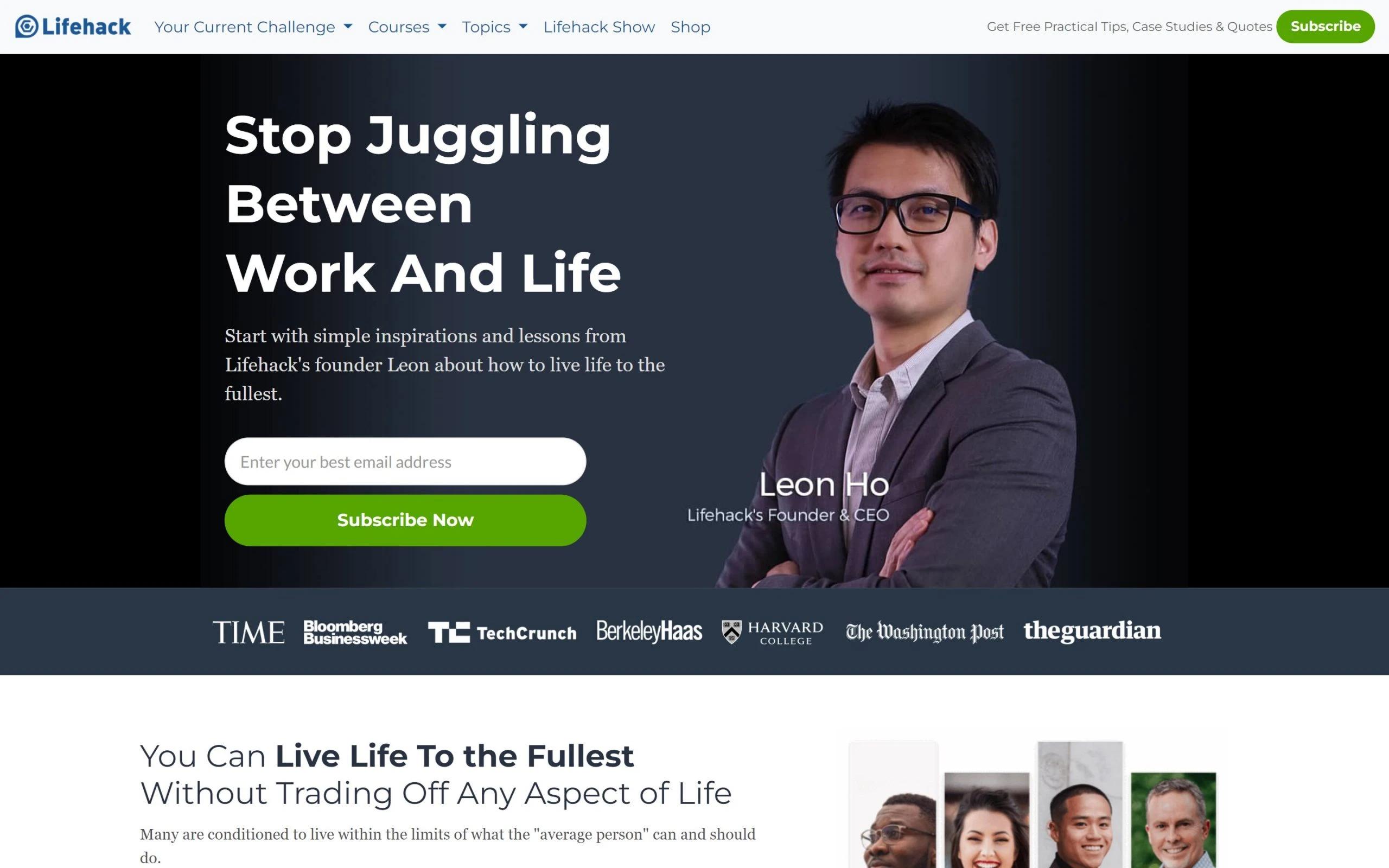 If you are looking for self-improvement blogs covering various topics, Lifehack is one of the best websites. Leon Ho founded this blog to help people overcome their obstacles and turn them into opportunities. You can find inspiring articles on motivation, focus, goal, mindset, relationship, parenting, etc.
The Strive is an excellent success blog that will help you live your life to the fullest. This blog aims to help you achieve your biggest goals, support you in your difficult times, and add the best value to your life.
Pick the Brain, founded by Erin Falconer, is one of the fastest-growing self-development blogs on the web. You can find amazing articles on topics such as personal productivity, motivation, self-education, psychology, and philosophy to help you live a prosperous and satisfying life.
Alden Tan, the founder of this encouraging blog, shares highly practical and motivational articles that will help you make your life successful and interesting. The blog contains impelling articles on self-development, motivation, improving your social life, etc.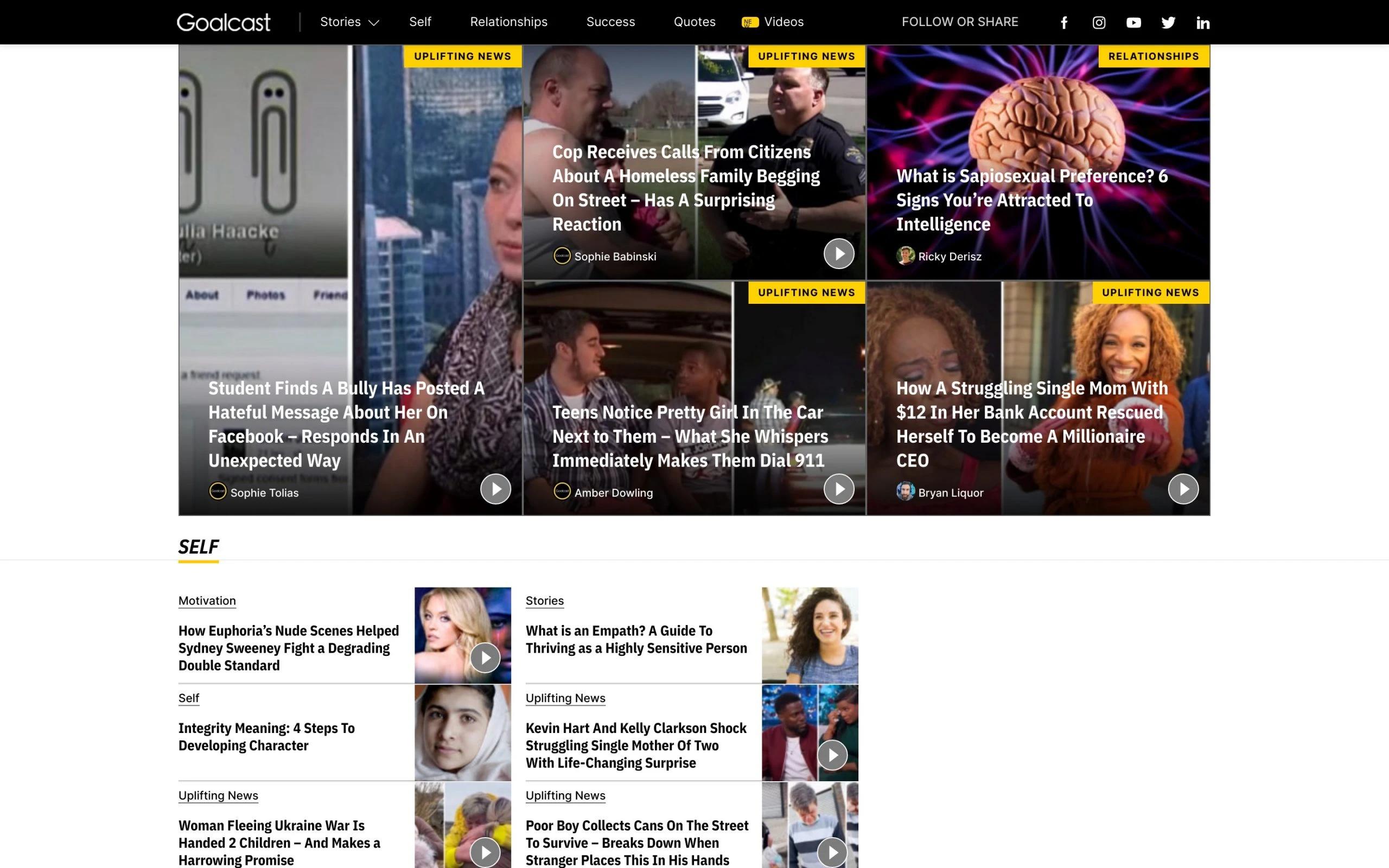 Goalcast is an inspiring platform that can improve the quality of your life. This website shares informative articles and videos to motivate you to work for the life you desire. You can also find honest stories that will teach you how to live a better life.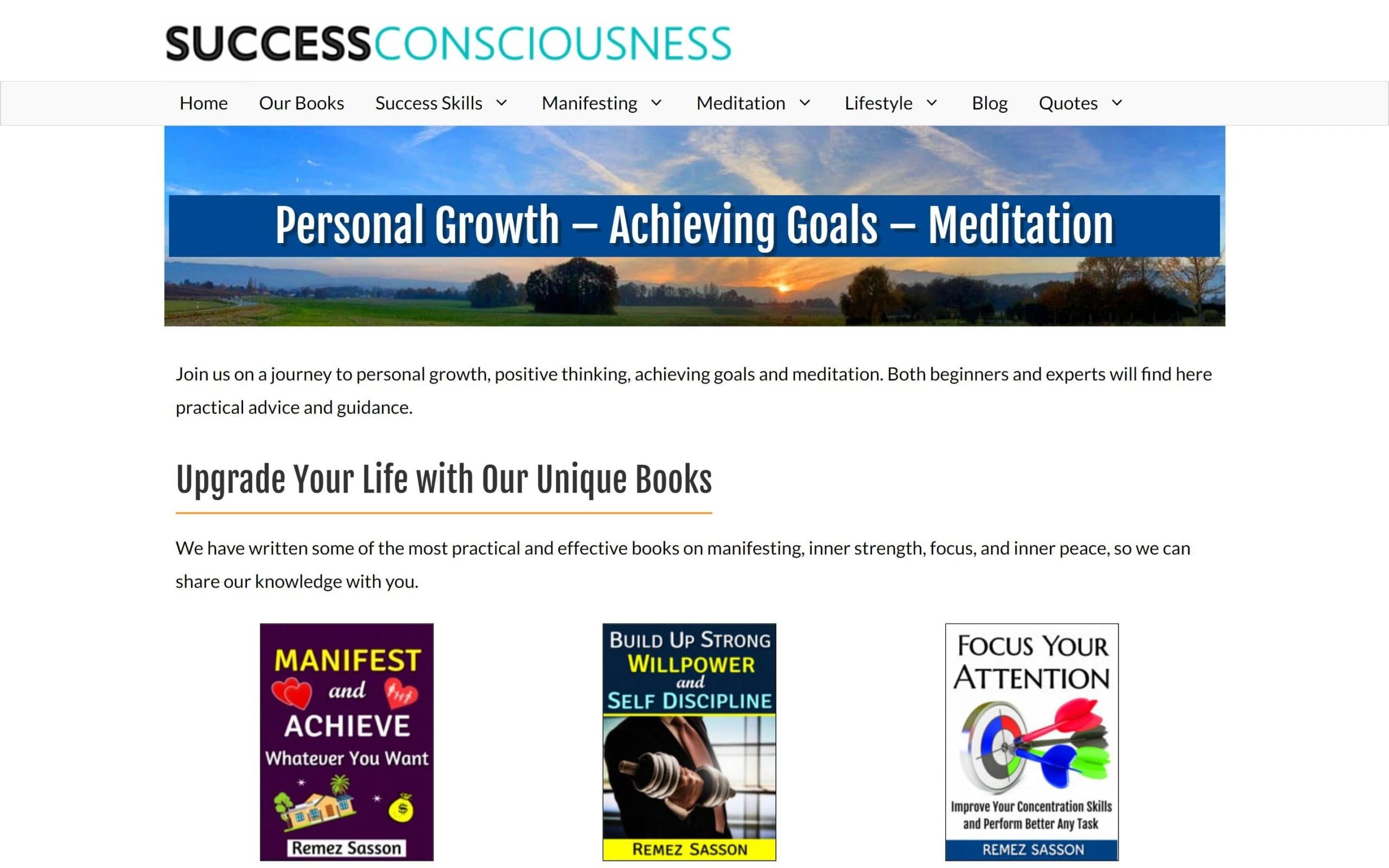 Ramez Sasson founded Success Consciousness to guide and help people think positively, be stronger, and live a happier and successful life. You will find articles explaining various topics like effective techniques for inner growth, using the mind to achieve success, etc.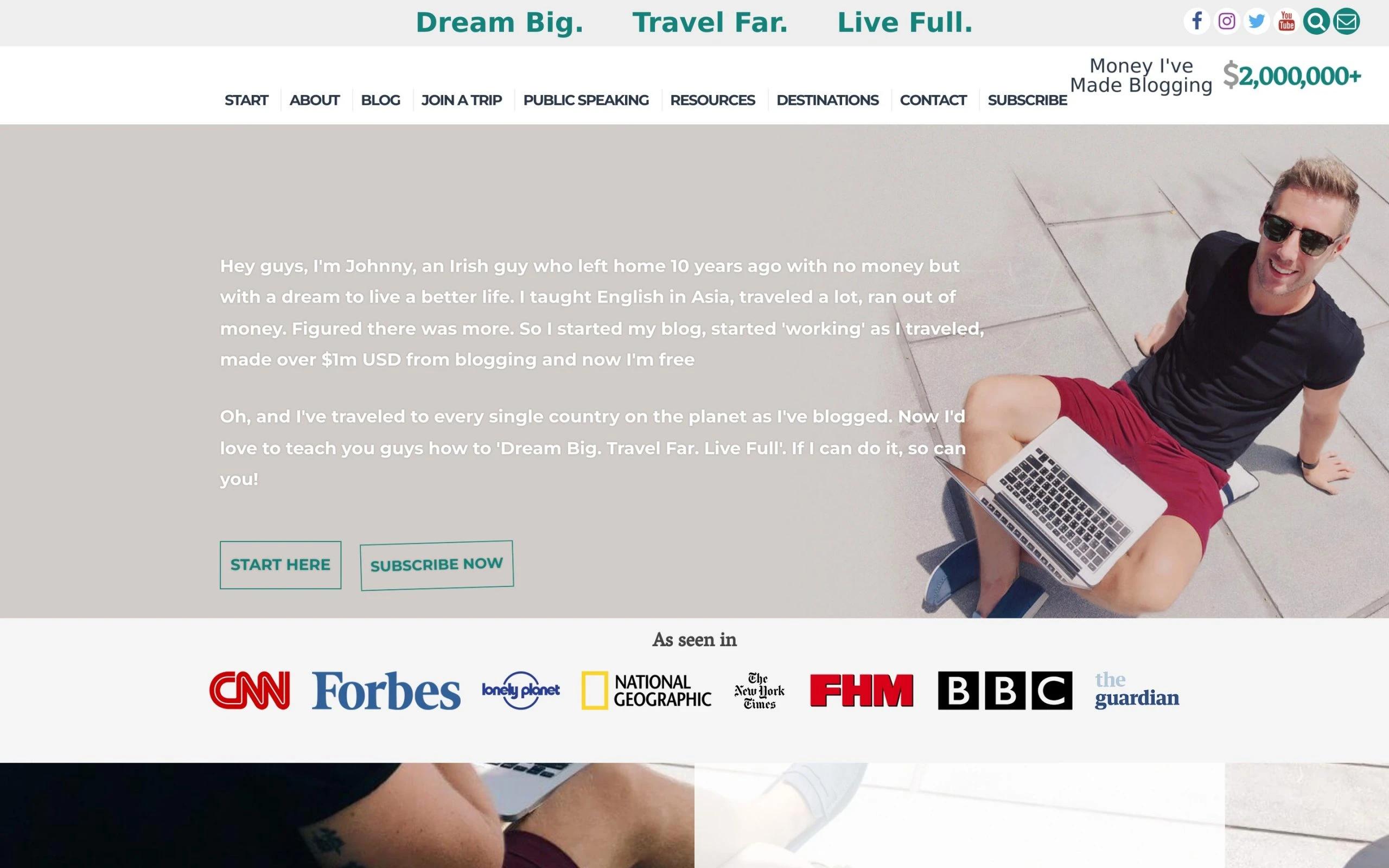 If you don't love your job and desire to travel the world, One Step 4ward is the blog you should follow. Johnny Ward founded this blog when he realized there is more to life than 40+ hour weeks with a boring schedule.
You will find many articles on travel and tourism which will motivate you to live each moment fully.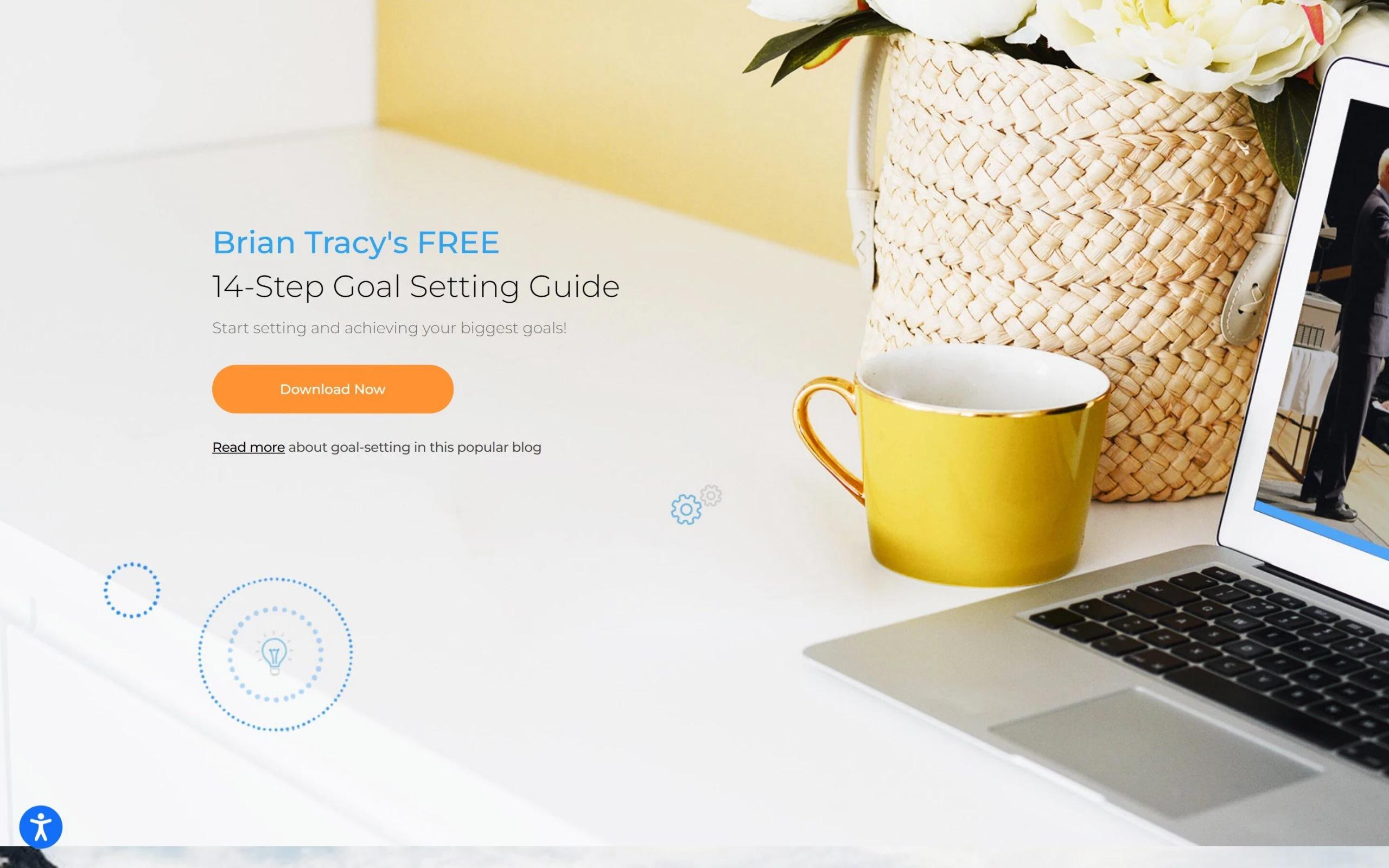 Brian Tracy is a life coach and motivational speaker and writes inspiring articles, and shares valuable experiences on this blog. His goal is to help you achieve your personal and professional goals in a fast and easy way.
Stephen Guise, the founder of this blog, believes in strategy more than motivation. This website contains many eye-opening articles and practical strategies that will tell you how to achieve something valuable and live a better life.
Motivation Grid, founded by Cris Nikolov, is one of the most inspirational blogs about life. You can find inspiring quotes, articles, and videos that will ignite a fire in you and give you everything you need to transform your life.
Frank Sonnenberg is an award-winning author and the founder of this uplifting blog. This website is considered one of the best inspirational blogs on the planet. The articles cover several topics like motivation, relationships, leadership, family, trust and integrity, life balance, etc.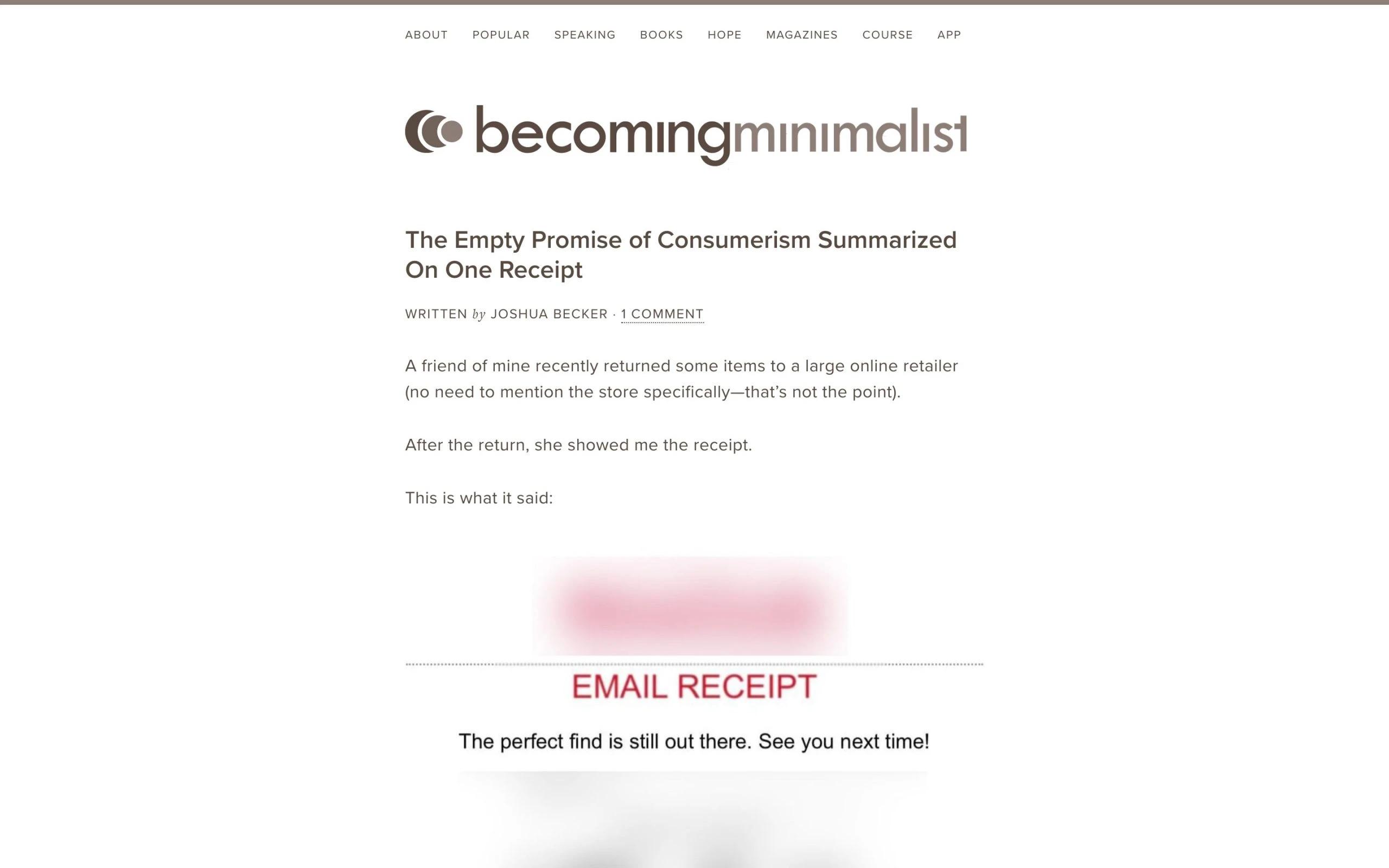 Joshua Becker founded Becoming Minimalist to inspire others to pursue their biggest passion and live meaningful lives. The articles are encouraging and empowering and would tell you helpful things like expressing gratitude, avoiding comparing yourself with others, etc.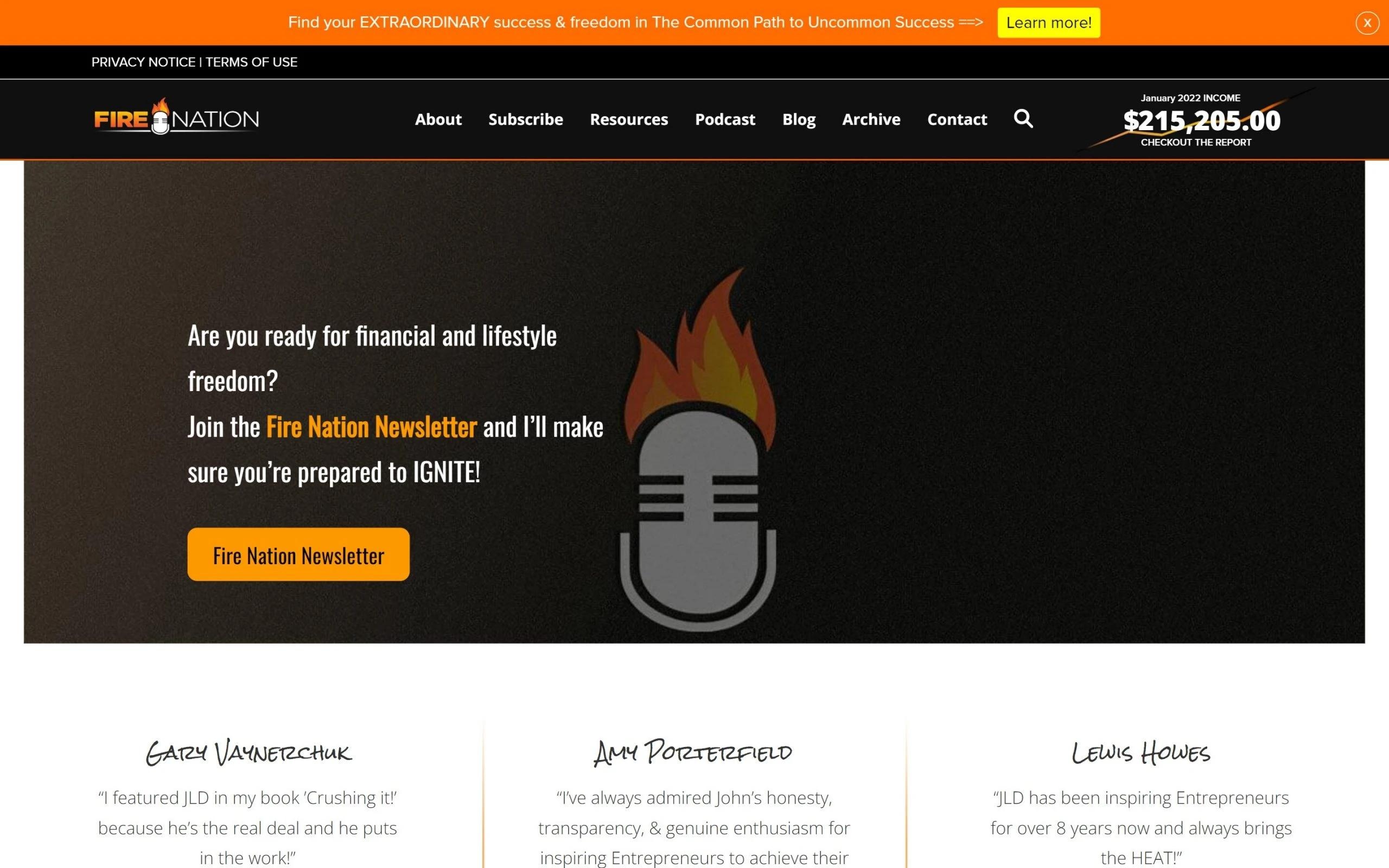 This blog will be a great help if you want to be an entrepreneur and to look for resources that can keep motivating you in your journey. John Lee, the founder of this website, aims to deliver inspiration to all future entrepreneurs.
Daily Motivator has been inspiring many since 1995. If you want a daily dose of positivity, this website can be an excellent choice. The regular articles will keep you on the right track and empower you to be the best version of yourself.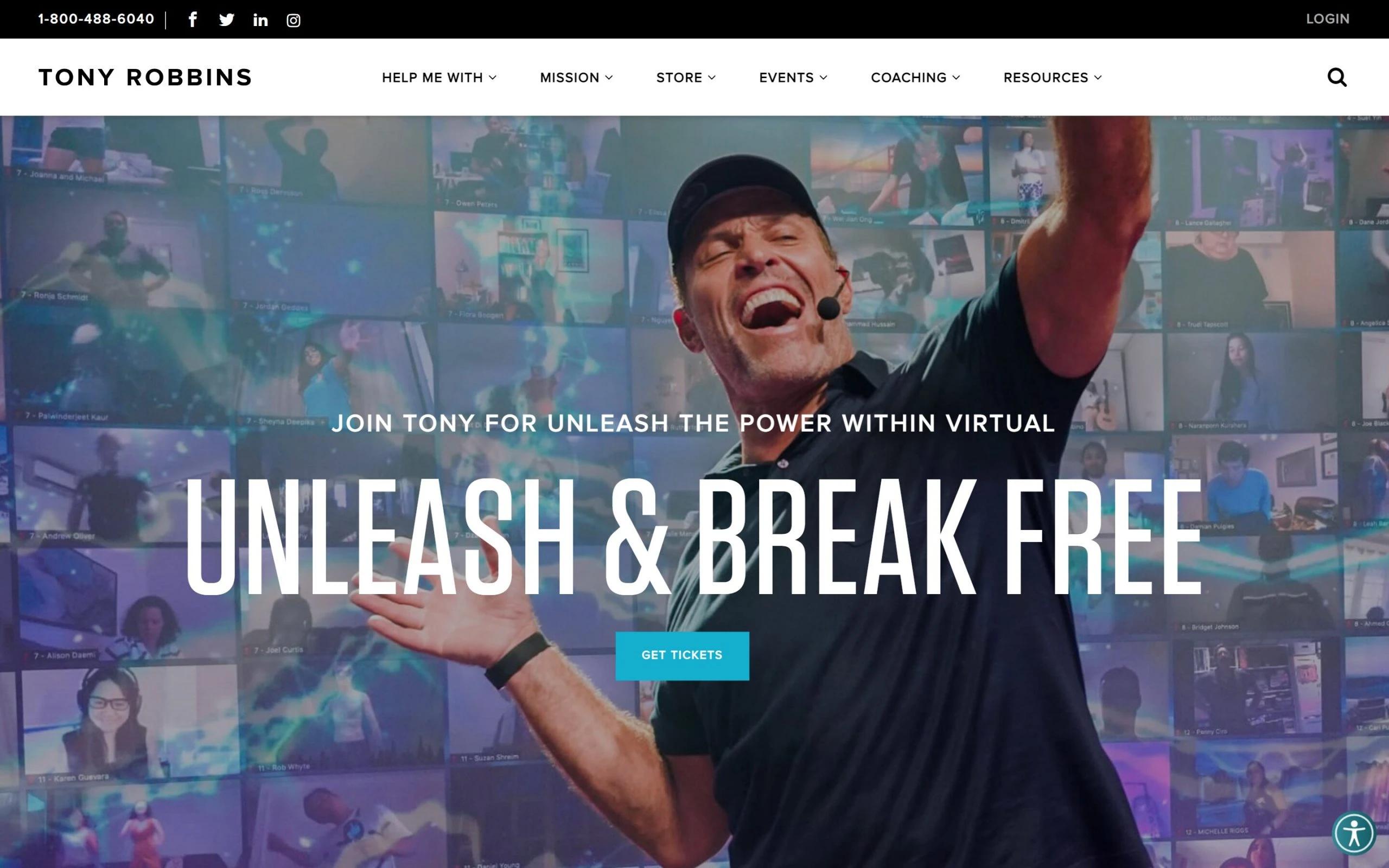 You might already know Tony Robbins; he is a popular motivational speaker and author. In this blog, he writes life-changing articles on career, business growth, relationships, psychology, productivity, financial freedom, etc.
Keep Inspiring will provide you with excellent quotes on various topics like motivation, inspiration, relationships, and many more. The website also contains interesting articles on growth, success, health, and productivity.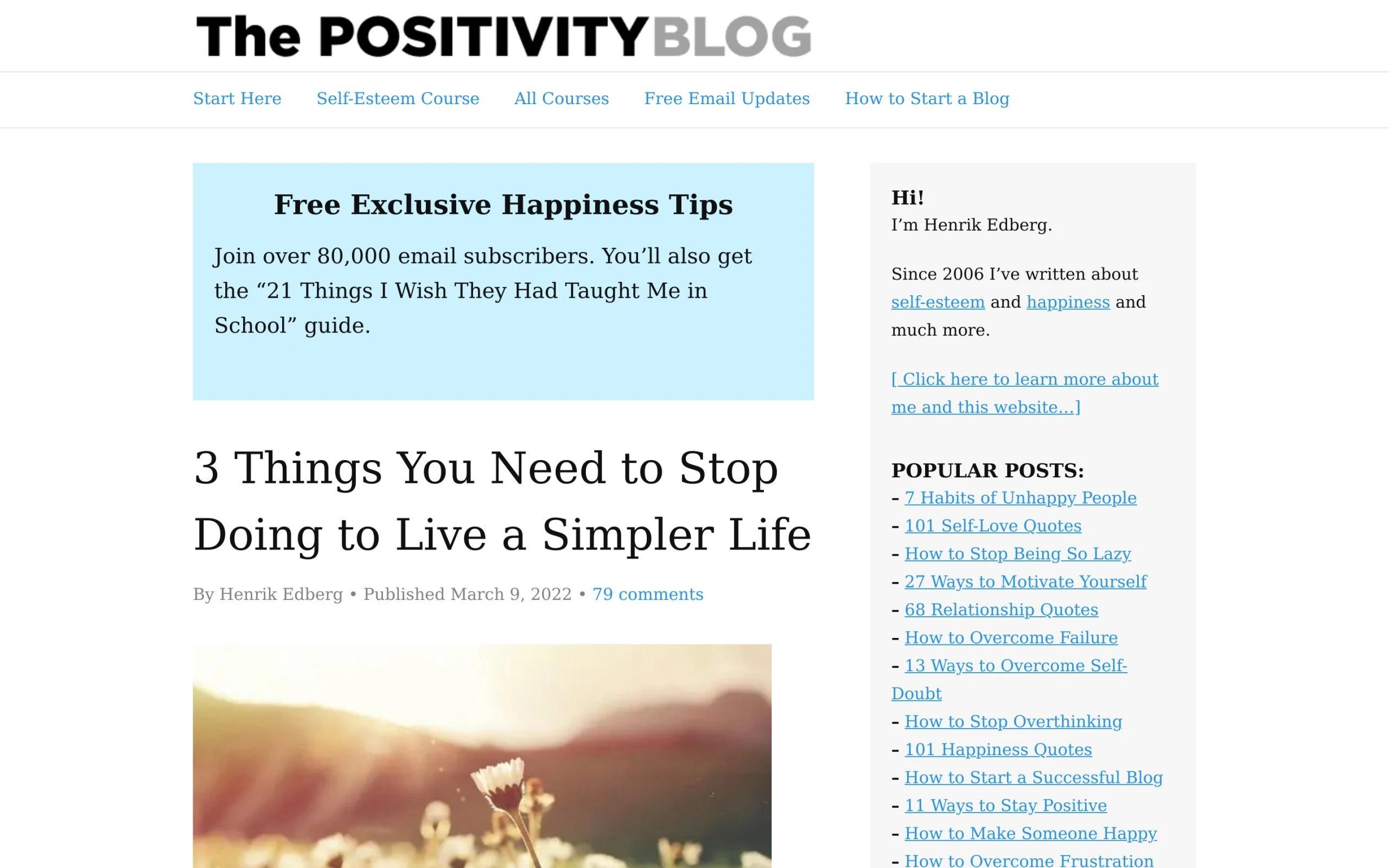 This blog will be the best platform if you want practical personal development advice and strategies to produce positive results. Founded by Henrik Edberg, this website will teach you how to live a happier life, increase self-esteem, stop procrastinating, simplify things and improve relationships.
20 Life-Changing Blogs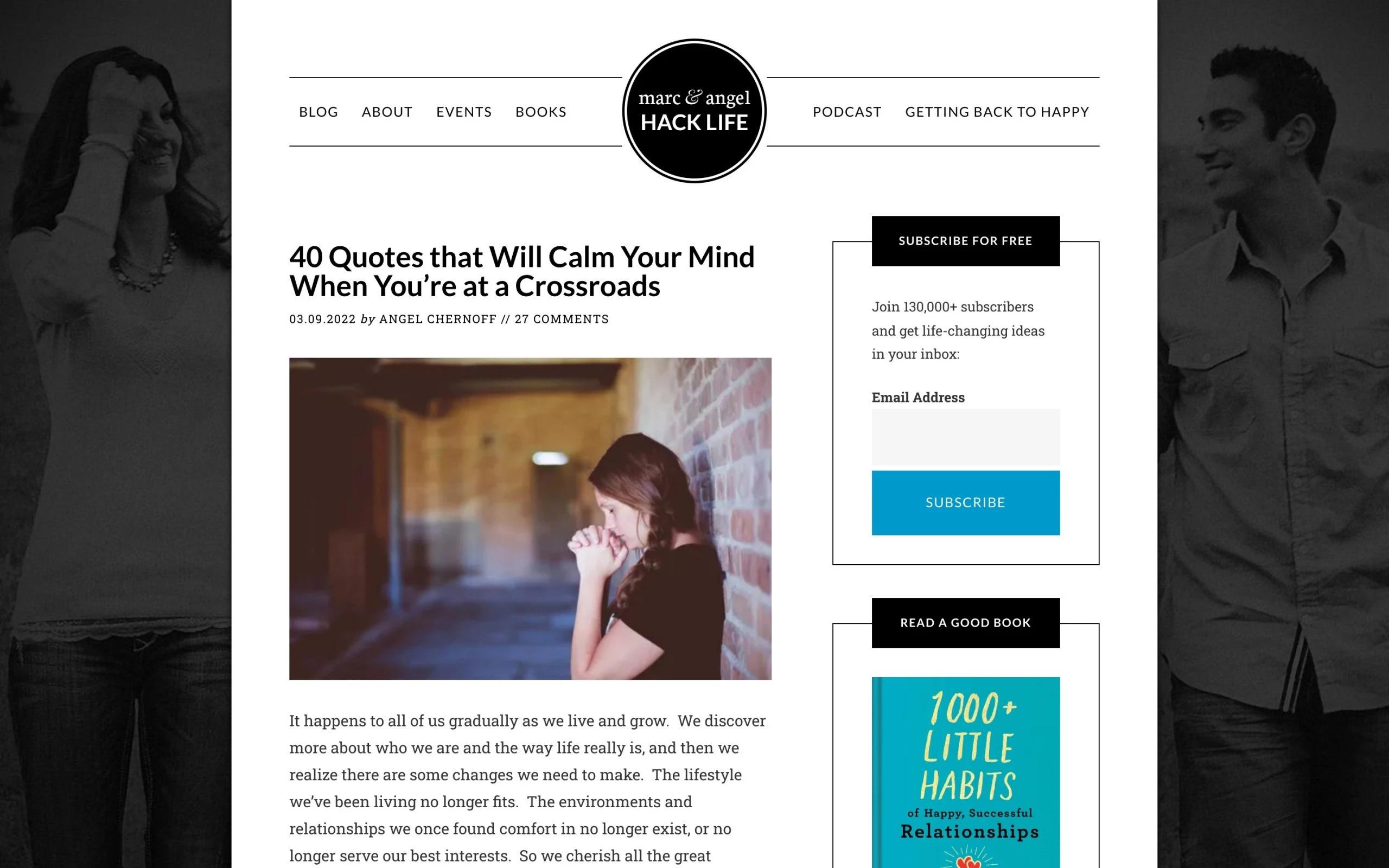 Marc and Angel Hack Life is a great positive thinking blog that will give you several tools to identify and eliminate the limiting beliefs that stop your growth. The website contains more than 900 articles on happiness, productivity, emotional intelligence, relationships, and self-improvement.
If you are an entrepreneur or freelancer who wants to develop your mind or learn new skills, Inspirationfeed is the blog for you. You can find inspirational quotes and life-changing articles on self-development, entrepreneurship, creativity, design, etc.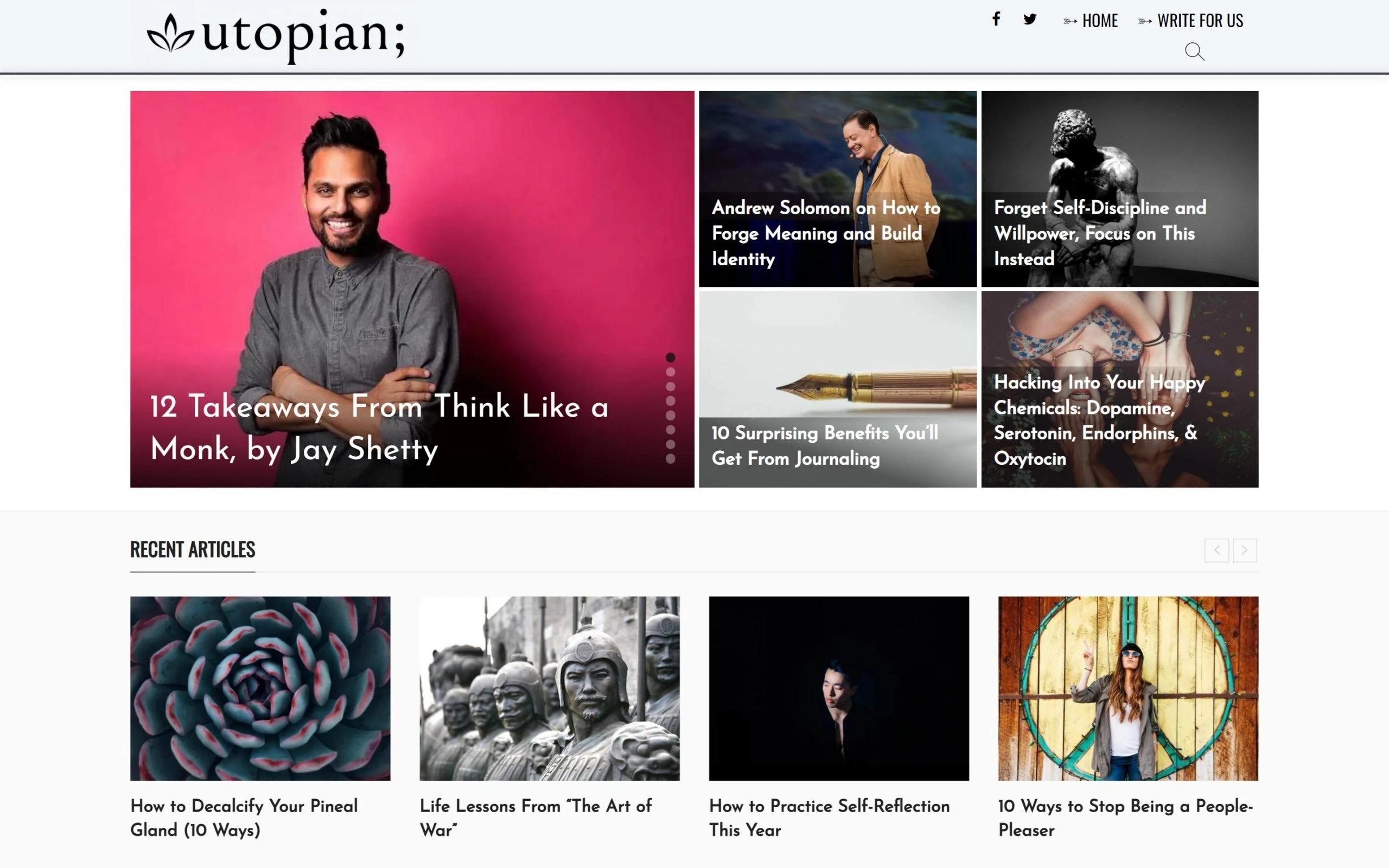 Utopian Life shares wisdom and ideas that will help you get better at living a happier and healthier life. The website covers several essential topics like mindset, productivity, healthy living, mental health, etc.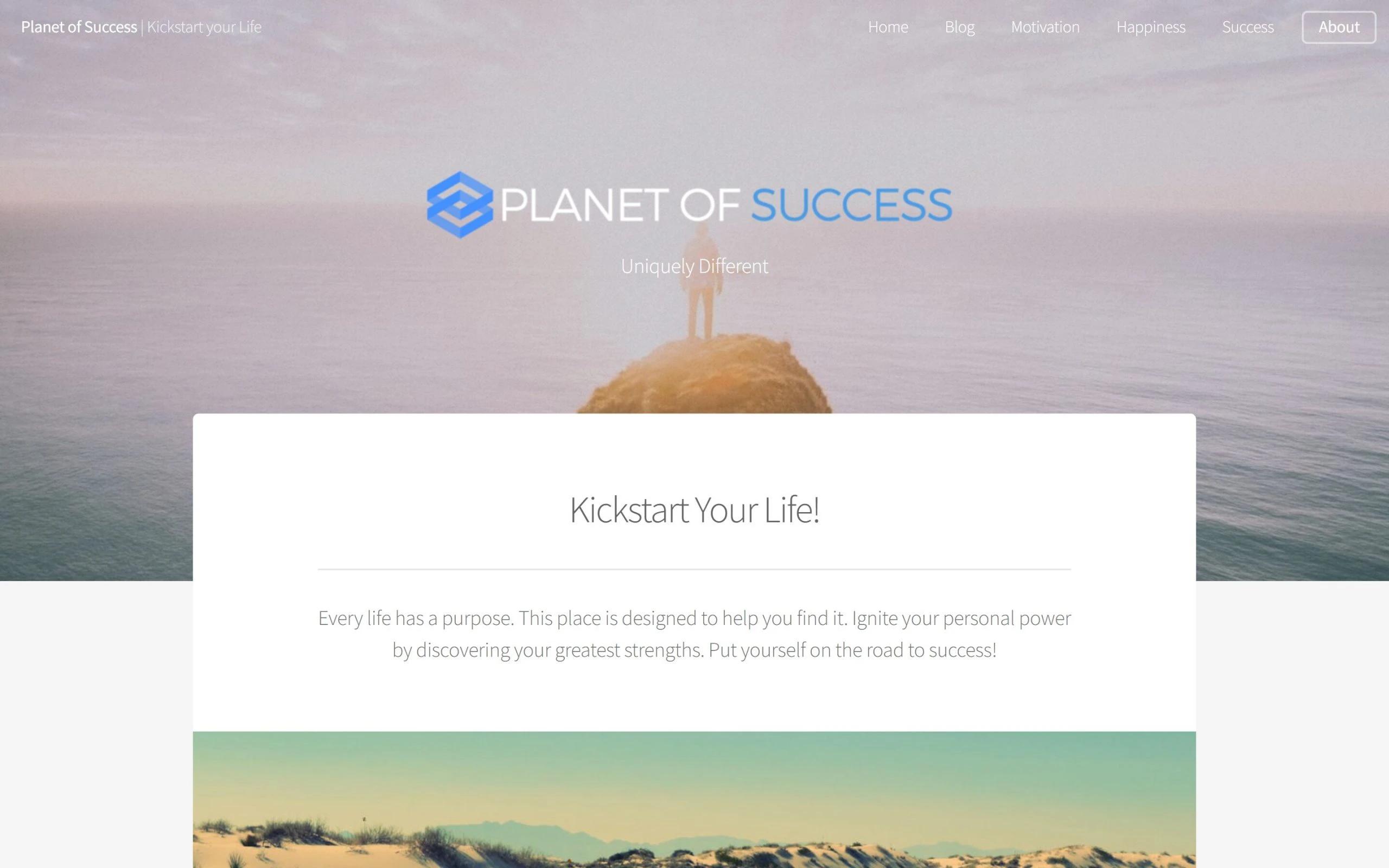 Planet of Success will inspire you to live a successful and meaningful life full of happiness and joy. The website was founded by Steve Mueller, who enjoys writing about his life and experiences. The articles on this blog empower many throughout the world.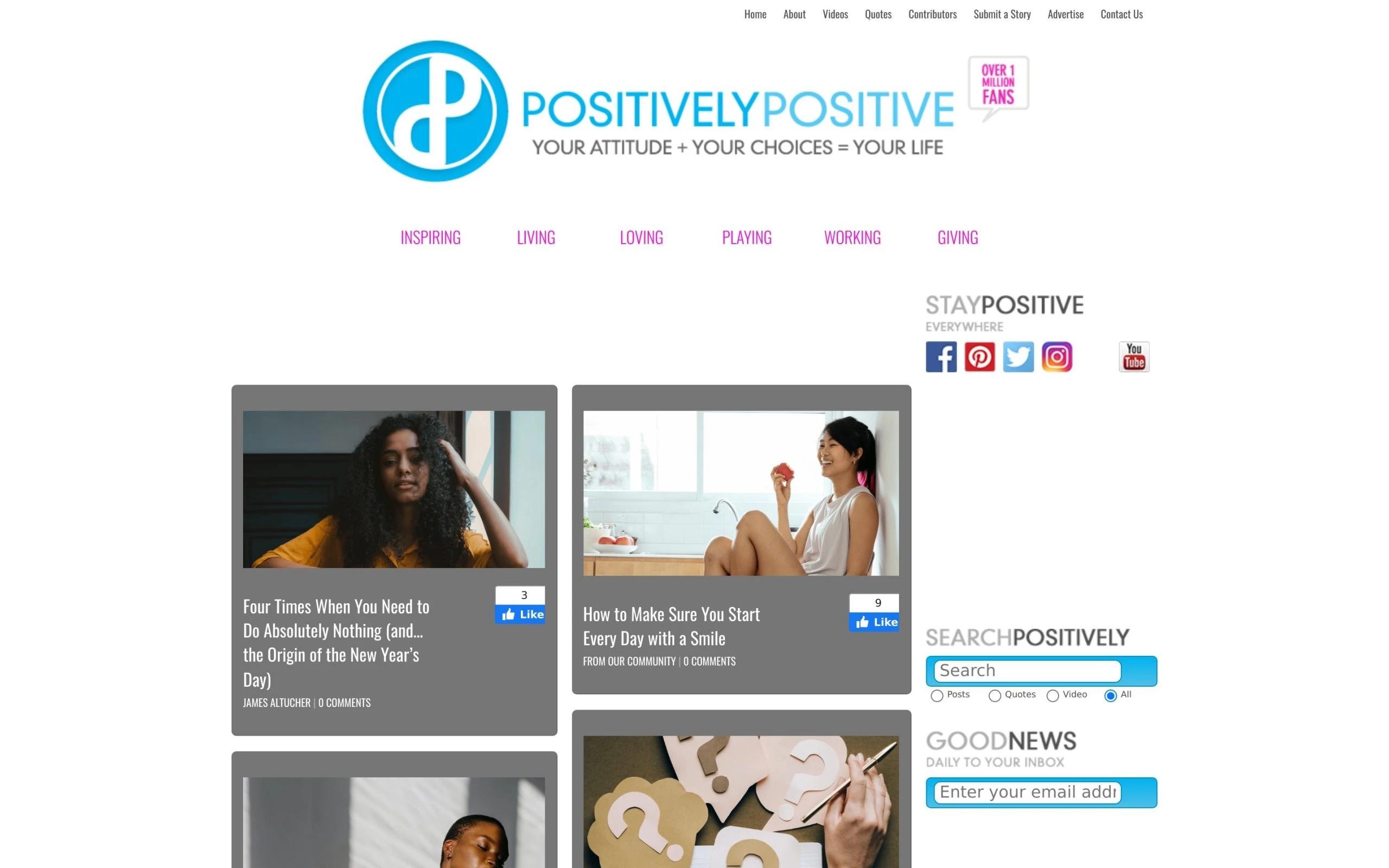 Positively Positive is a blog about optimism, inspiration, wisdom, and living fulfilled life. You can find honest and inspiring articles from many contributors that will encourage you to face your fears and make the change you desire.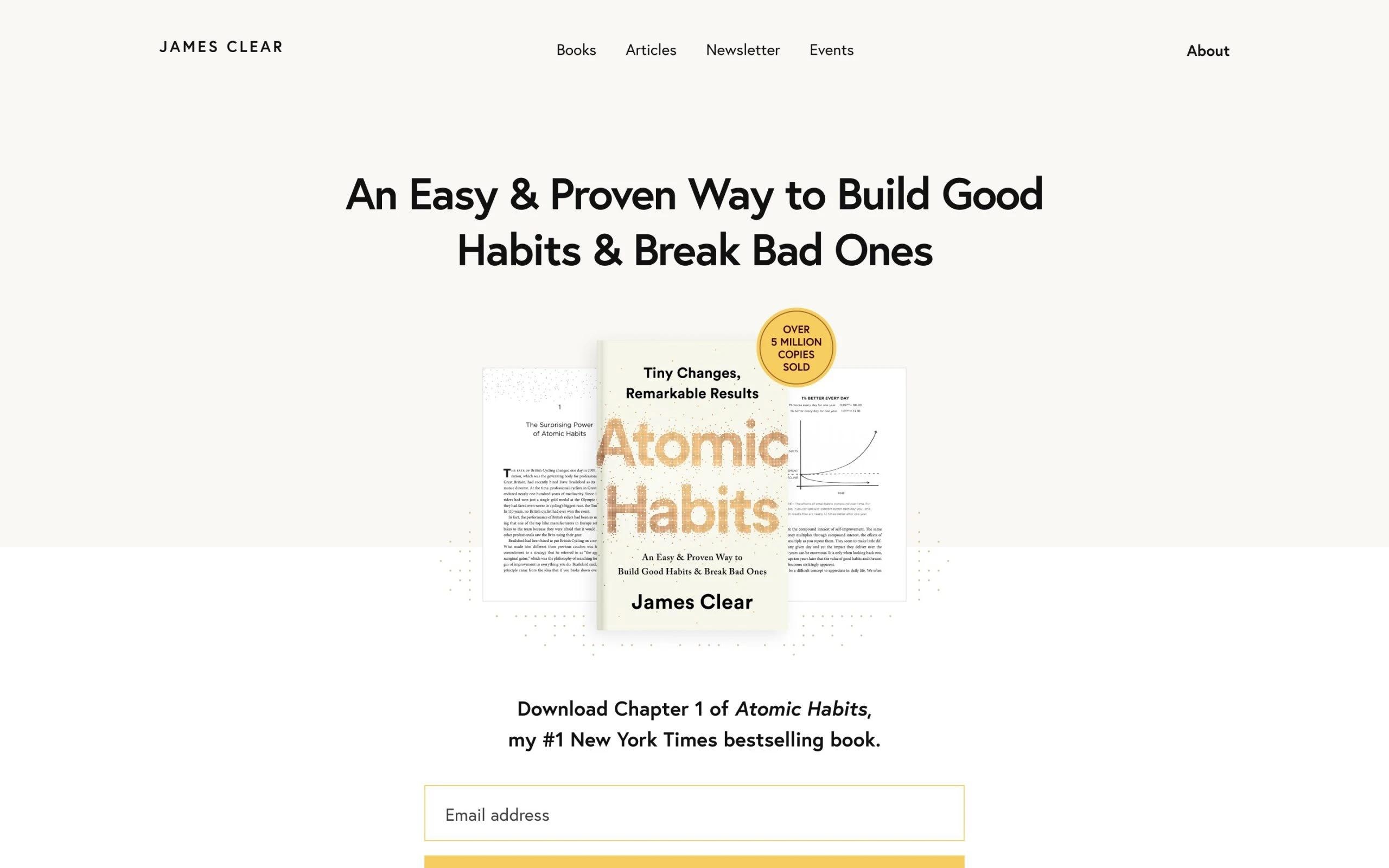 James Clear, the founder of this blog, is a speaker and author of the New York Times bestseller Atomic Habits. This website can help you build good habits and break the bad ones, increase your productivity, develop your creativity, and many more. You can learn valuable things from James Clear that will help you in starting your motivational blog.
Leadership is an essential skill that can change your life. Michael Hyatt is one of the best blogs that will teach you how to be a great leader. The website will also provide you with resources on how to balance your work and personal life.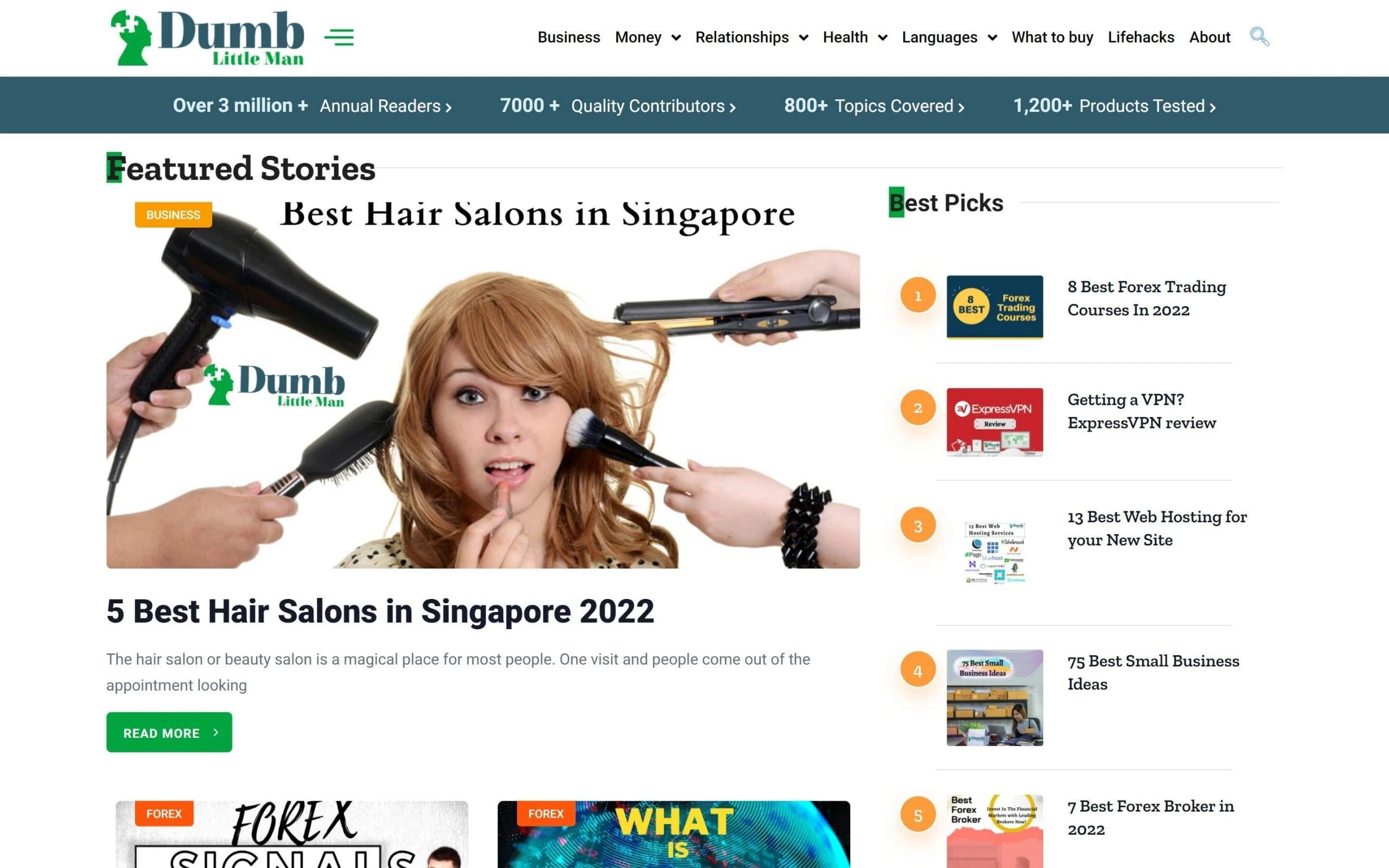 Considering Dumb Little Man, you can definitely say- Don't judge a website by its name. This blog is an excellent source of information about productivity, health, lifehacks, happiness, money, etc., which will help you take your life to the next level.
Prolific Living was founded by Farnoosh Brock in 2010 after a long corporate career. The blog delivers encouraging articles on various topics, including motivation, self-improvement, travel, communications, affirmations, self-confidence, etc.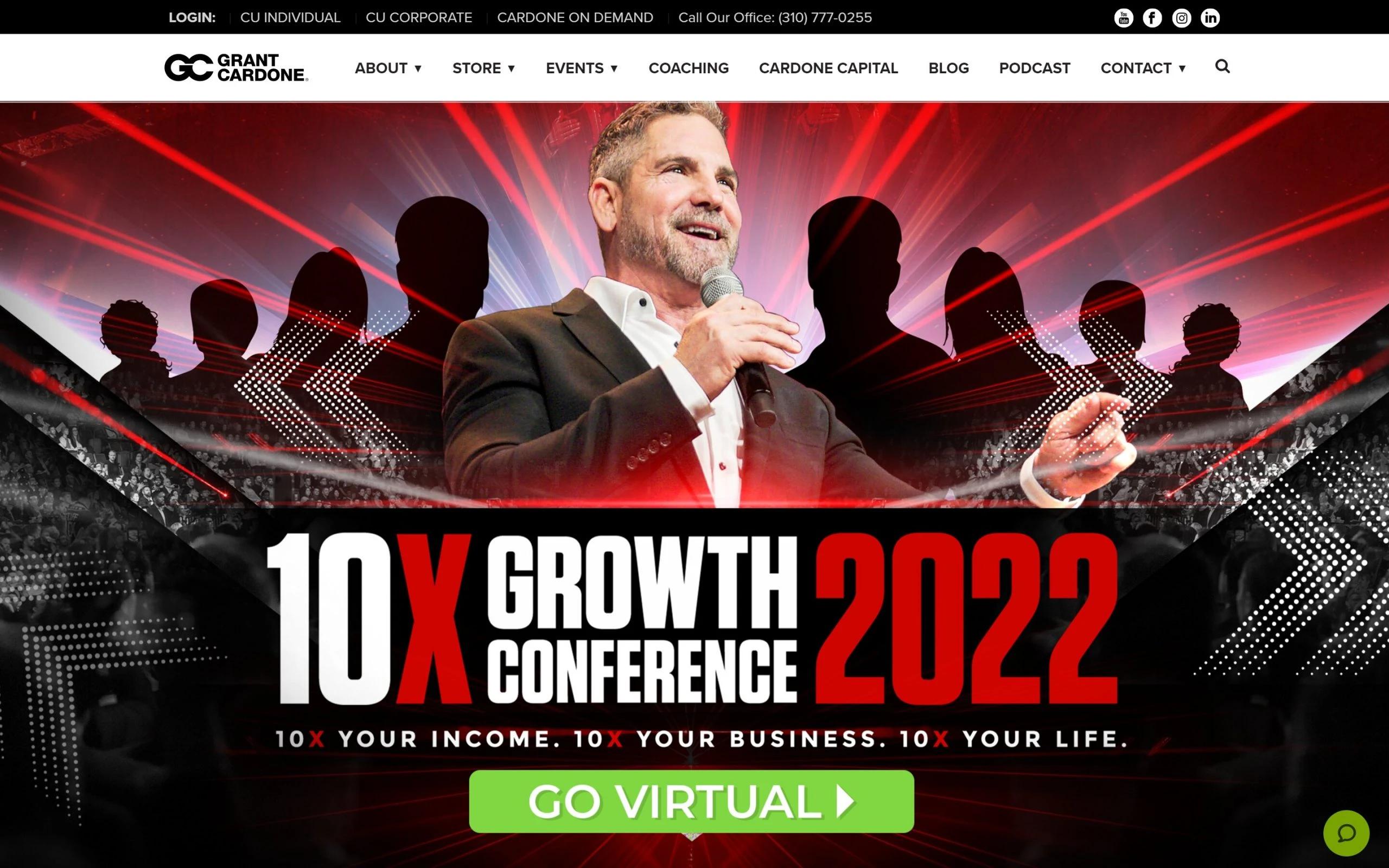 "Success is your duty, obligation, responsibility," says Grant Cardone, the founder of this blog. His viewpoints and methods can be highly beneficial and inspire you to leave the toxic middle-class myths to live a life of unlimited happiness.
Mark Manson, the founder of this blog, is a New York Times bestselling author. He started this website in 2007, and within a few months, more than a million people visited it every month.
He was the first person to launch paid subscription model that you can now find on many other websites. Mark Manson is one of the best people to learn motivational blogging.
Stefan James founded Project Life Mastery in 2012 to help others master the important things in their lives through self-development, fitness, mindset, spirituality, passive income, etc.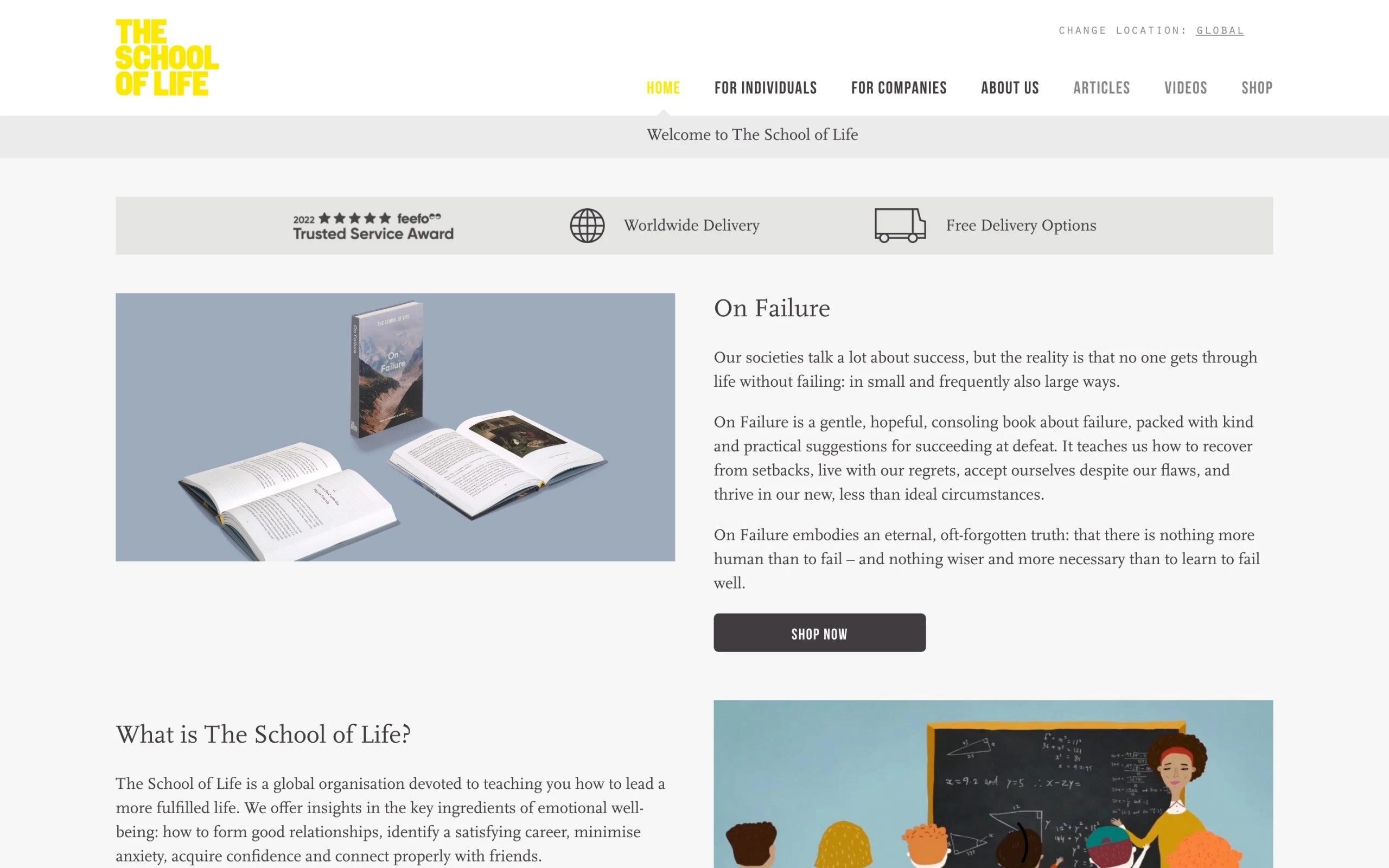 The School of Life is a global organization that will teach you how to live a fulfilling life. You can also find informative articles on emotional well-being, relationships, career, and confidence.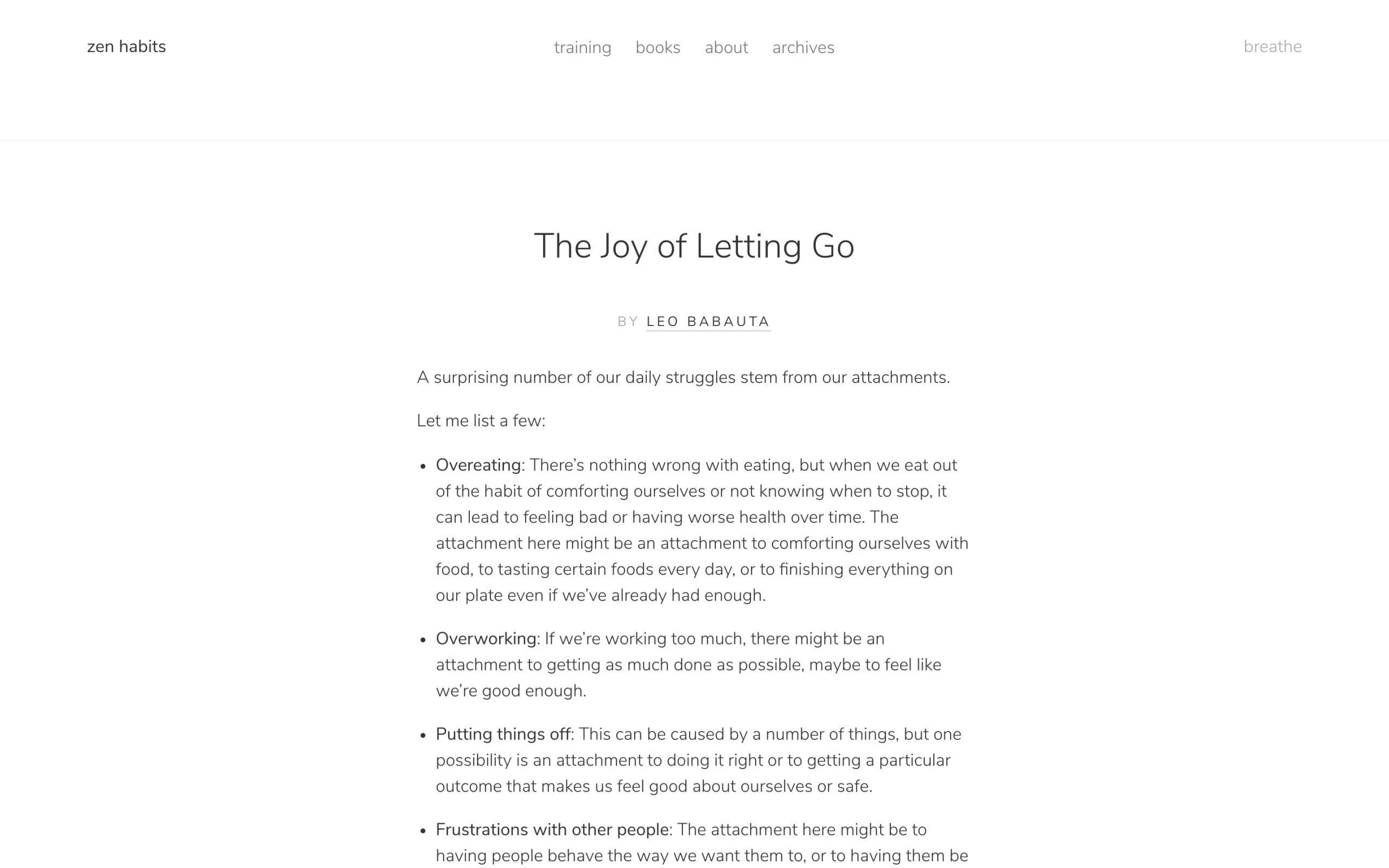 Zen Habits is one of the earliest inspirational blogs which is founded by Leo Babauta. This website has excellent resources that can help you live a simple but effective life.
The best thing about this website is that you are free to reuse the contents without asking permission because Leo has put the entire blog in the public domain.
Scott H Young has written more than 1000 articles and free eBooks to help you achieve more from life. The theme of the articles on this blog varies from learning the meaning of life to productivity.
Pick the Brain was first launched in 2006, and since then, it has become one of the fasted growing self-development blogs on the web. This website is all about self-improvement, personal productivity, motivation, and self-education.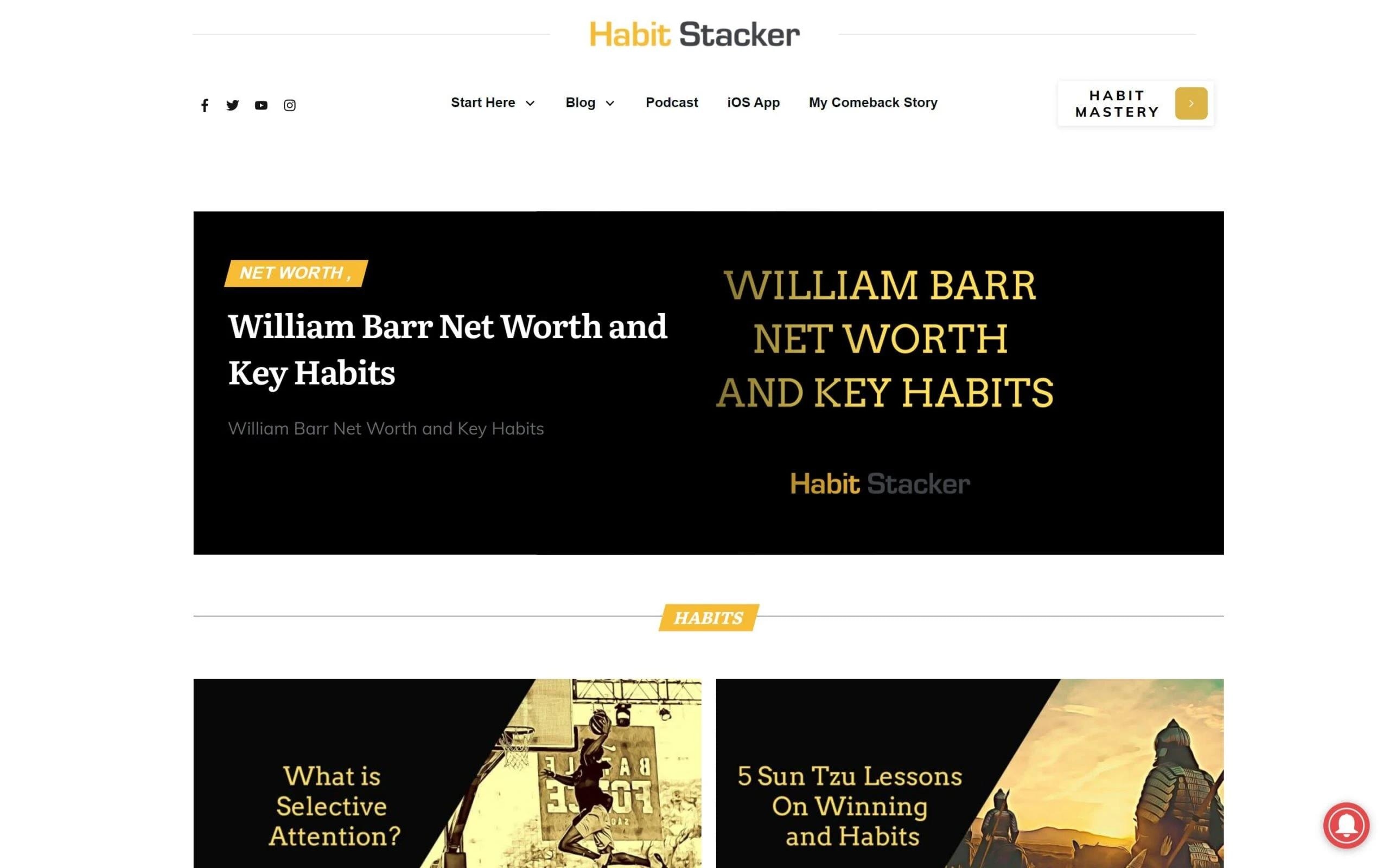 Habits control the majority of our life, so you must build good habits. The Habit stacker, founded by Ian Warner, can help you in this pursuit. The website will help you find the habits and routines you need to succeed in your field and then build them easily.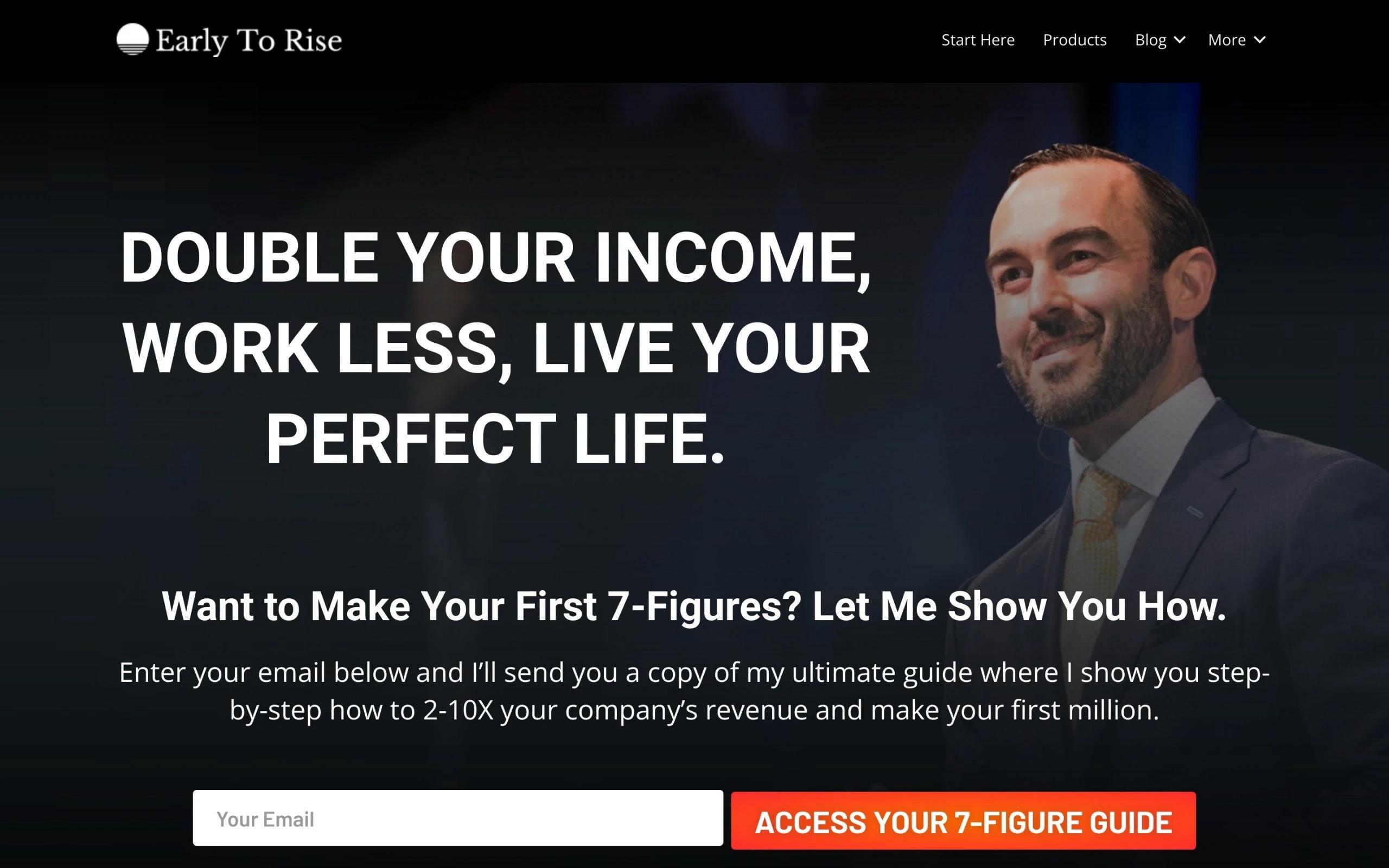 Early to Rise can provide the best resource if you are looking for science-based systems and approaches to achieve higher levels of performance. The proven strategies can help you get better at money-making and living a better life.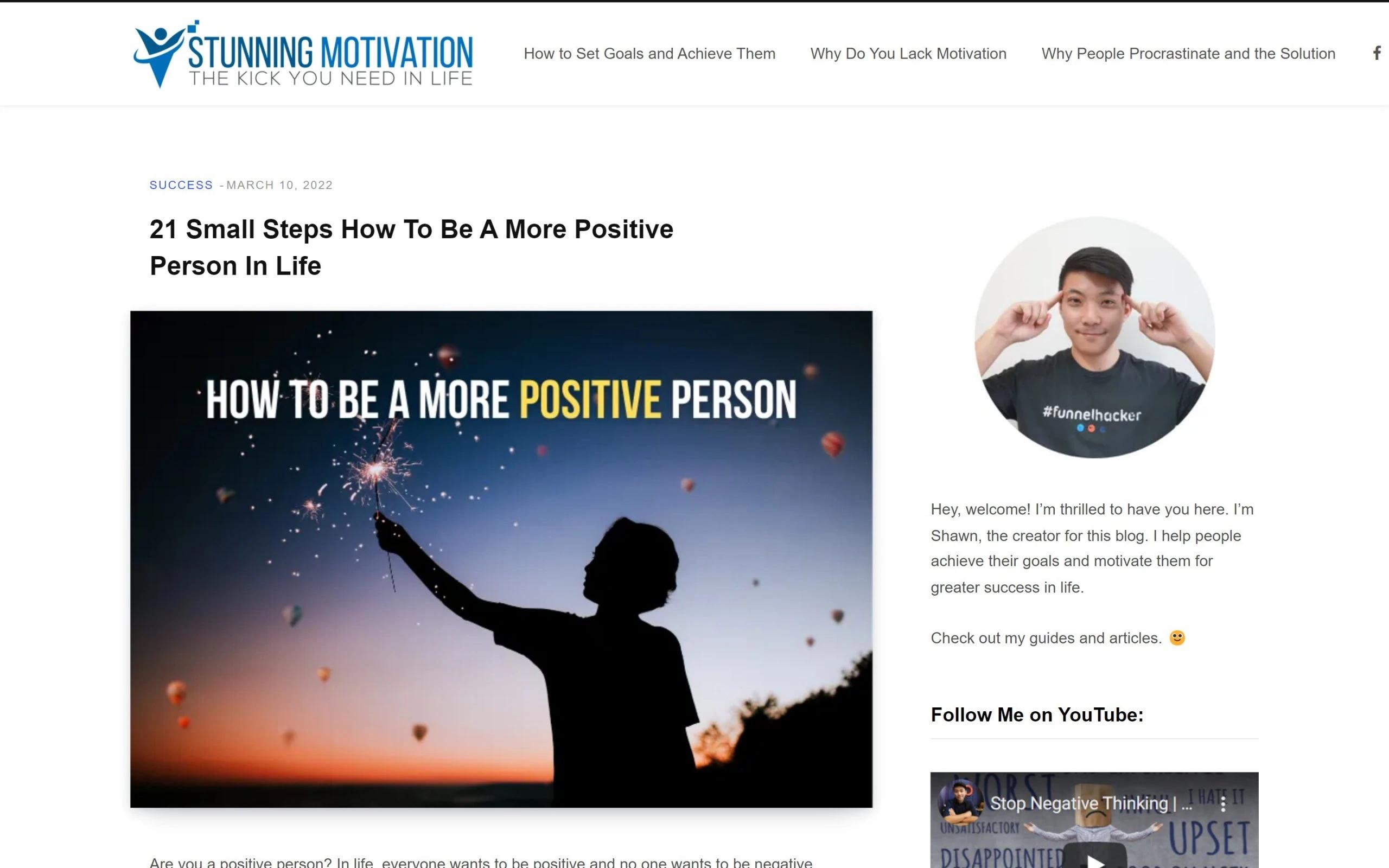 This is a motivational blog about life experiences that can help you achieve your greatest dreams in life. Shawn Lim, the founder of this blog, writes about how you can set goals, achieve them, and be successful.
Robin Sharma, the founder of this website, is a well-known speaker and author who teaches how to live an effective life. His blog posts are one of the most-read digital resources on leadership and personal mastery.
20 Motivational Blogs for Men
Menprovement is one of the best motivational blogs for men, which can provide you with practical self-improvement content. The articles are high valued and authentic because they are written with consultation with experts.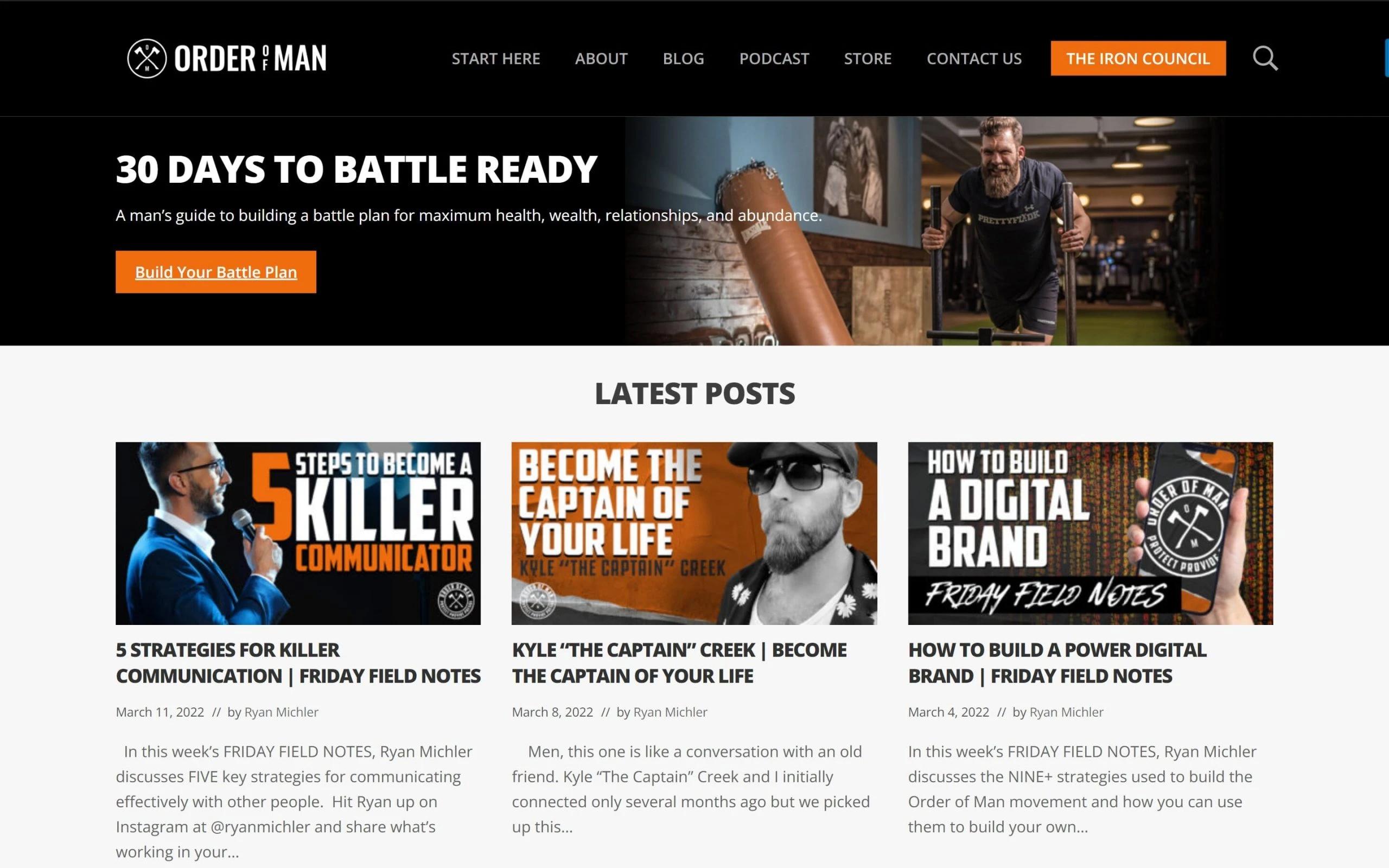 Order of Man was created to make you better at everything, including self-mastery, family, money, etc. This website has valuable articles and podcasts that will support you to be more of the man you were meant to be.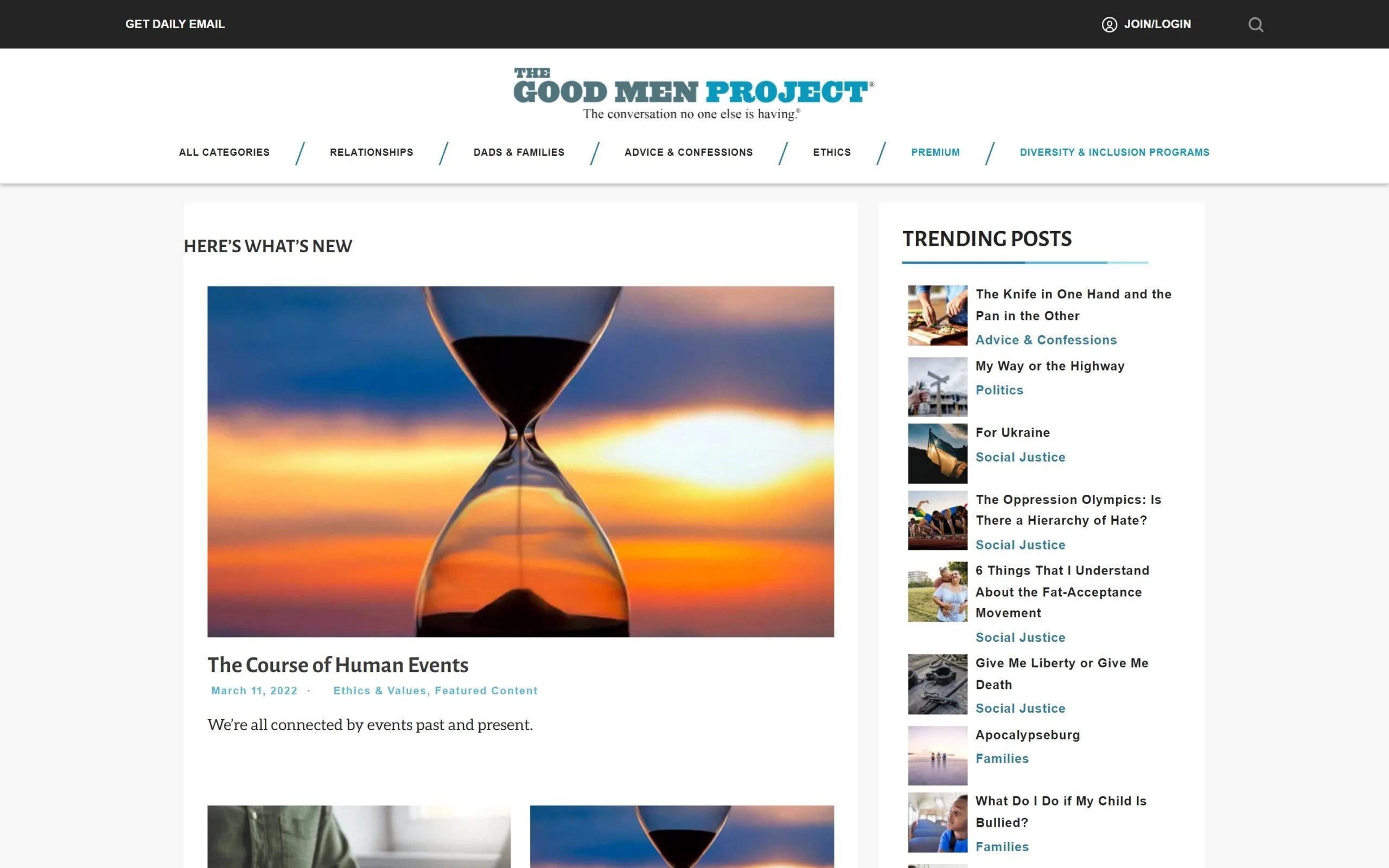 Tom Matlack founded the Good Men Project in 2009 to collect and share stories about defining moments in the lives of men. There are a lot of resources that will help you improve and stand apart from the crowd.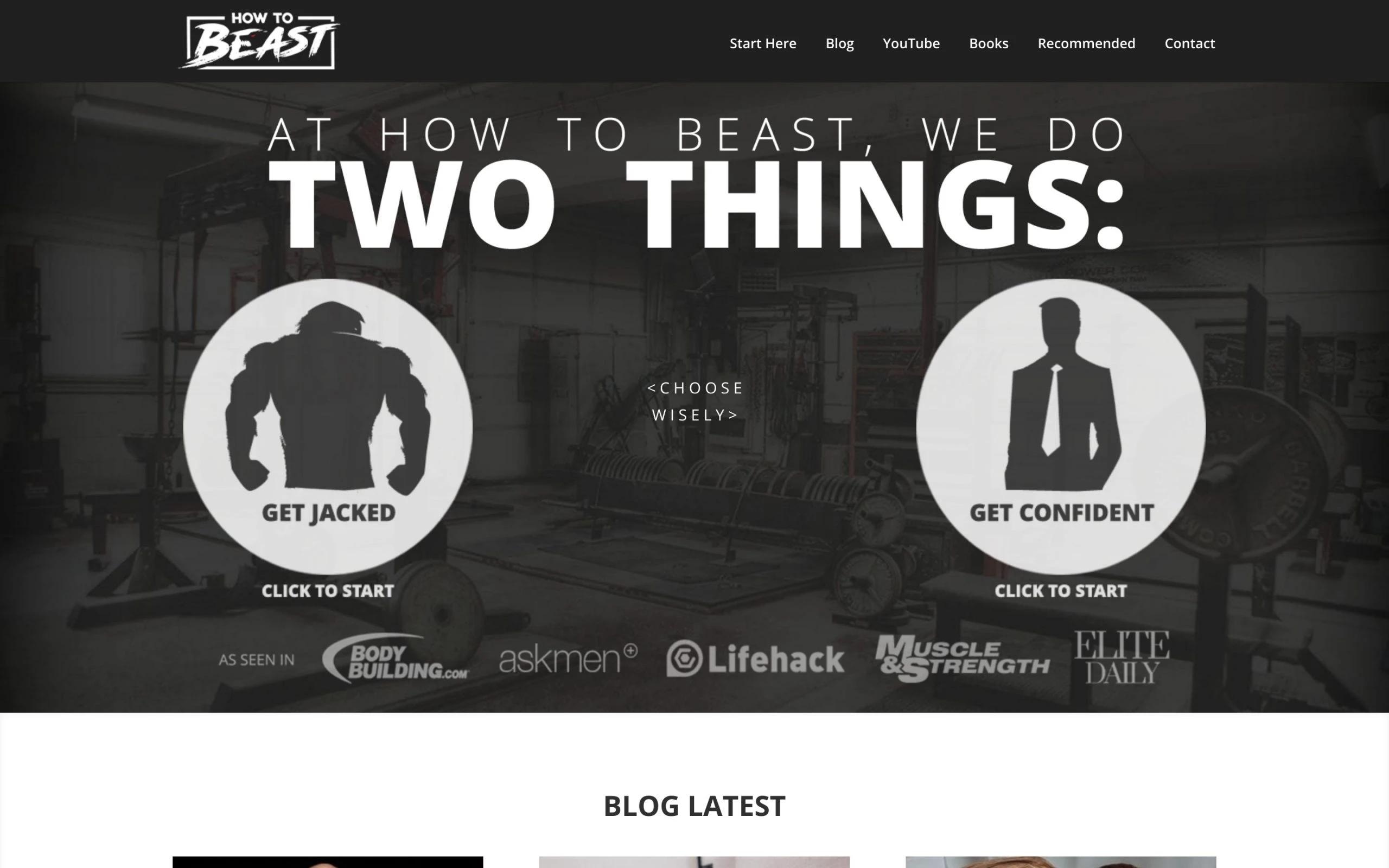 How to Beast will teach you how to be physically and mentally fit. You can find a variety of articles like tips for talking to girls, how to be more confident, how to build muscles, etc.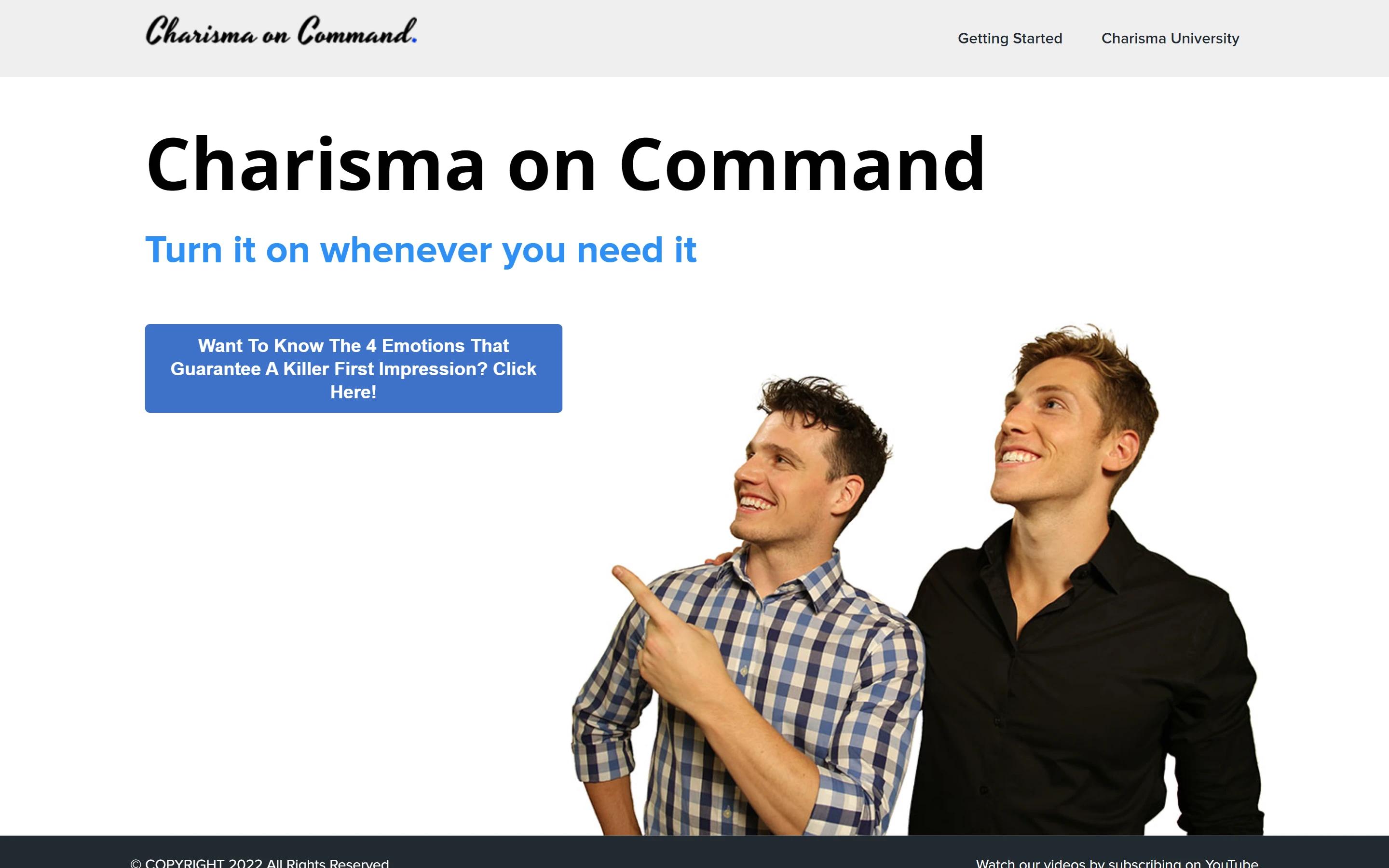 This blog will teach you that taking your charisma to the next level can be a game-changer for you, no matter how big or small an achiever you are. You will learn practical tips to develop your charisma and magnetic presence that will help you make amazing relationships.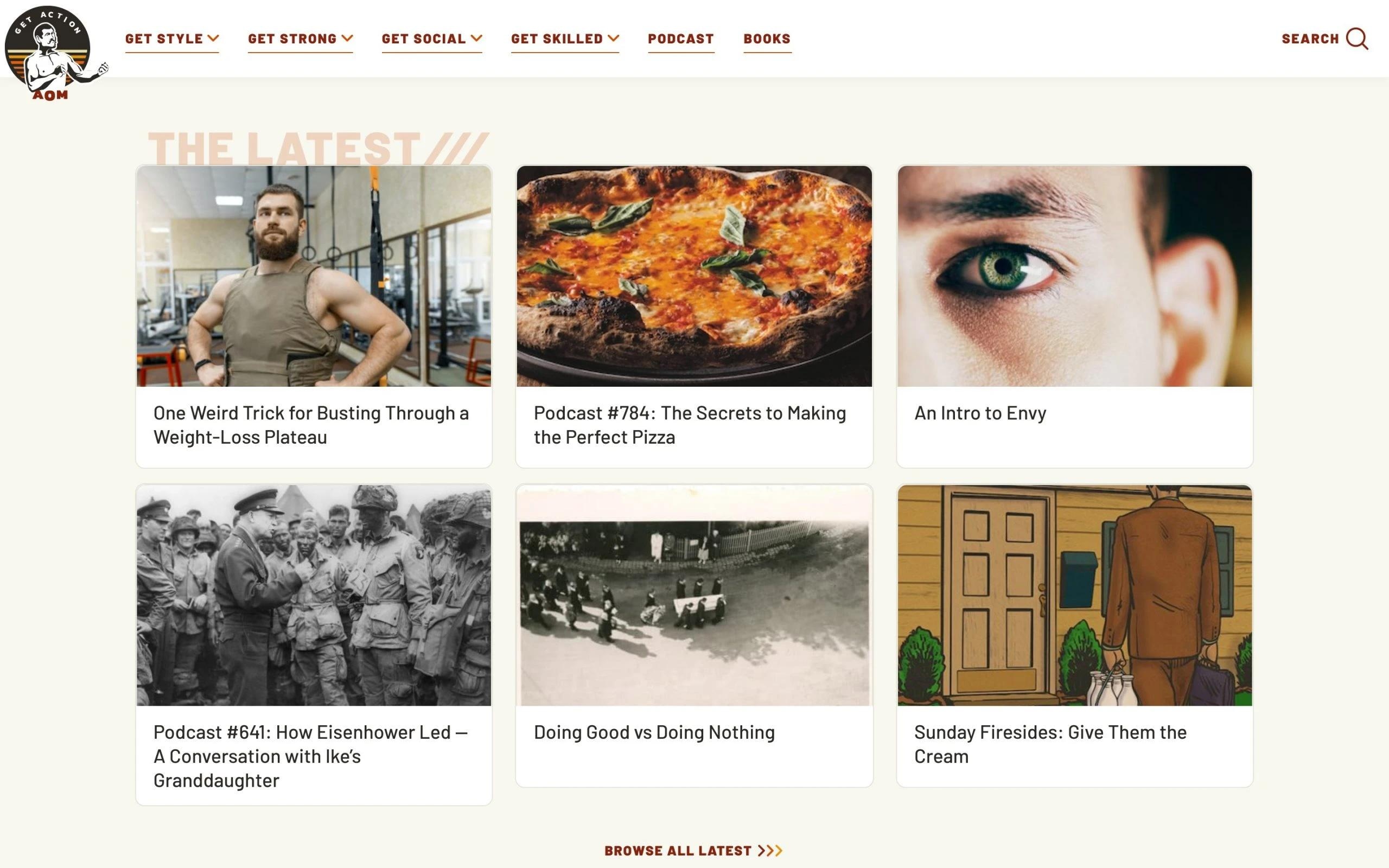 Art of Manliness is a one-stop platform where you can find valuable advice in different aspects of men, including career, relationships, fitness, style, character, and many more. The weekly podcasts and articles can help you develop and be the best version of yourself.
If you are looking for a website that will help you look the best, The Modest Man can be an excellent choice. Brock created this website to share his styling tips so that other men can dress for every occasion and get a handsome look.
The Aspiring Gentleman is a men's lifestyle blog that shares the latest trends and advice for men to live the life they desire. You can find insightful articles on style, health, travel, entertainment, business, technology, etc.
Effortless Gent is another prominent style blog for men that will teach how you can dress and look the best without putting in much effort. The articles can help anyone even if he has no style experience.
It may not be that easy to be a man, but Mantelligence can make it easier for you. This can deliver helpful resources that can assist you in solving your problems, whether it is related to approaching a woman, trying to be cool, or cracking jokes to impress others.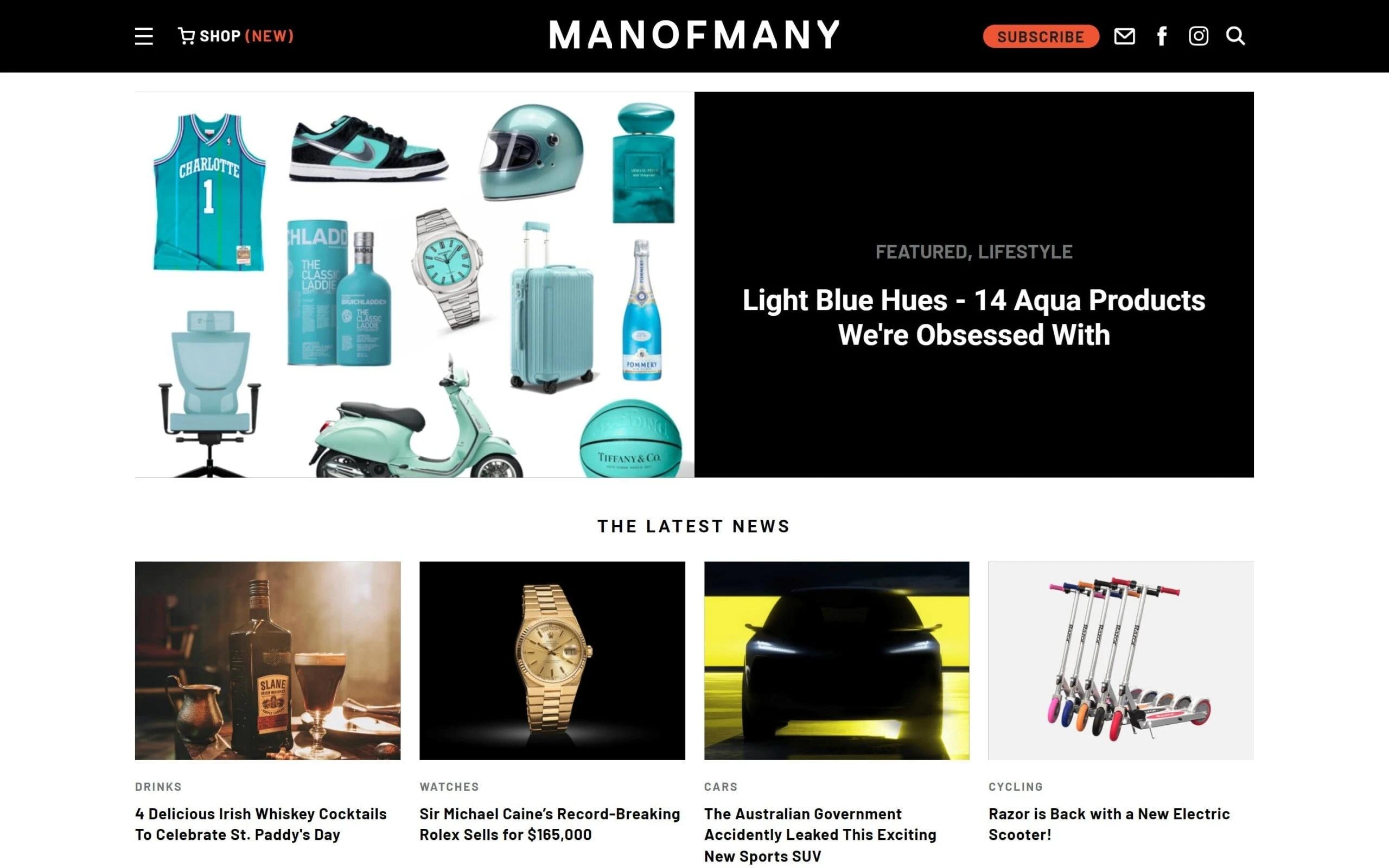 Man of Many is a lifestyle and fashion blog that delivers a comprehensive guide to modern life. You can find some great styling tips that would make you look attractive and cool.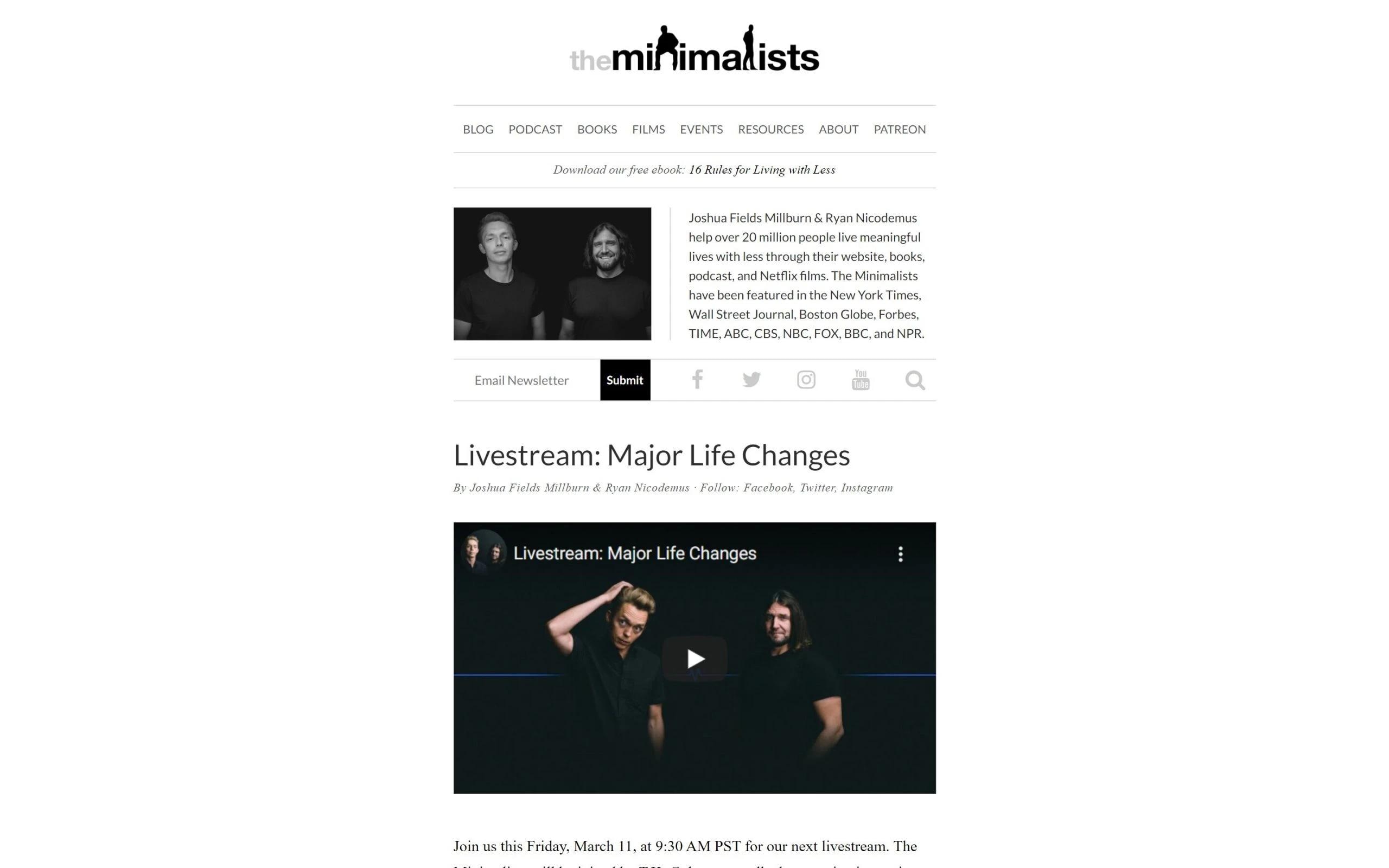 The Minimalists was founded in 2010 with the goal to teach others how to make more room for peace, satisfaction, creativity, experience, contribution, etc. The site has influenced millions of people and got featured throughout the media.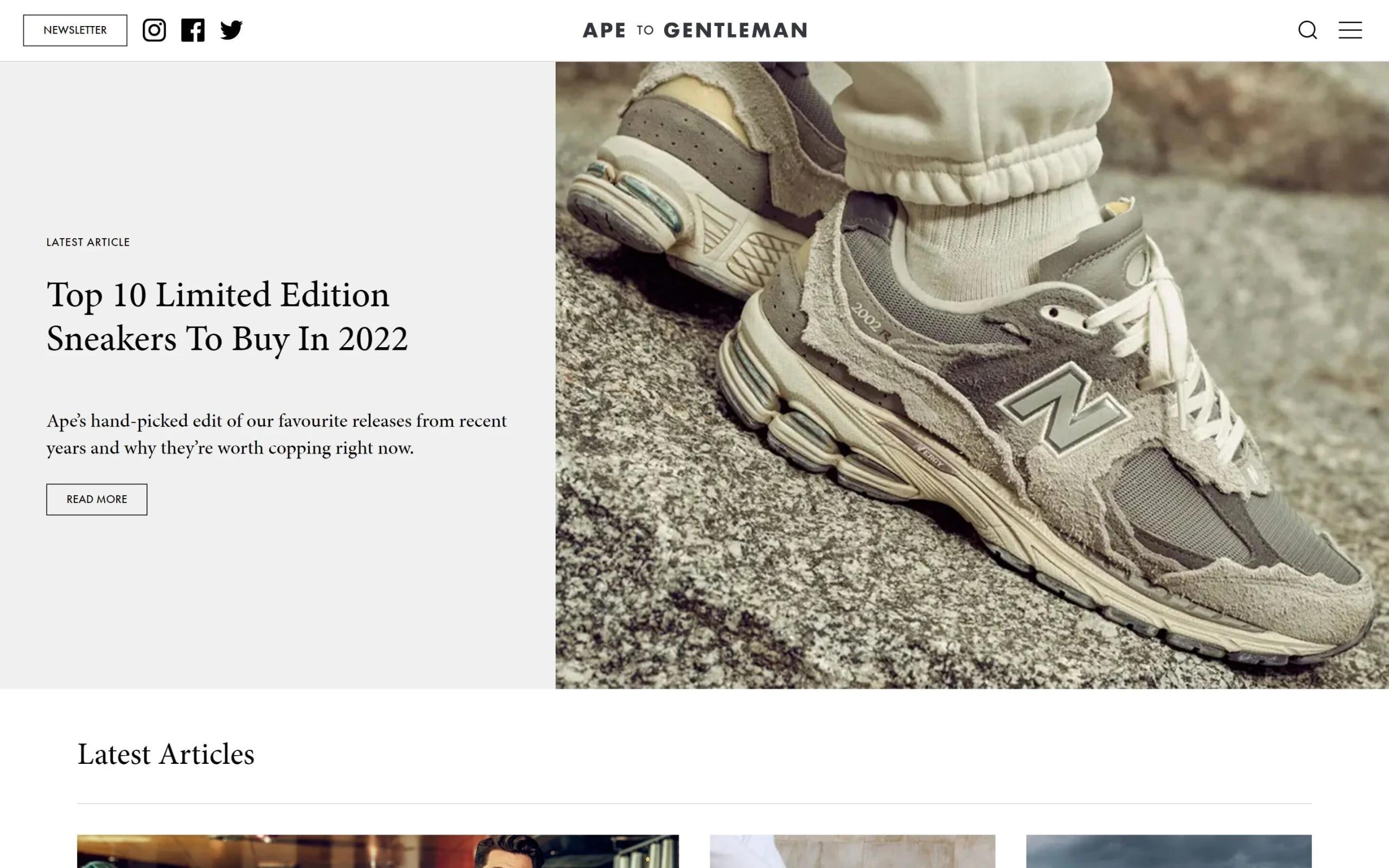 Ape to Gentleman is another grooming and fashion blog that will assist you to be the best version of yourself. The website delivers well-researched and timely content related to men's lifestyles.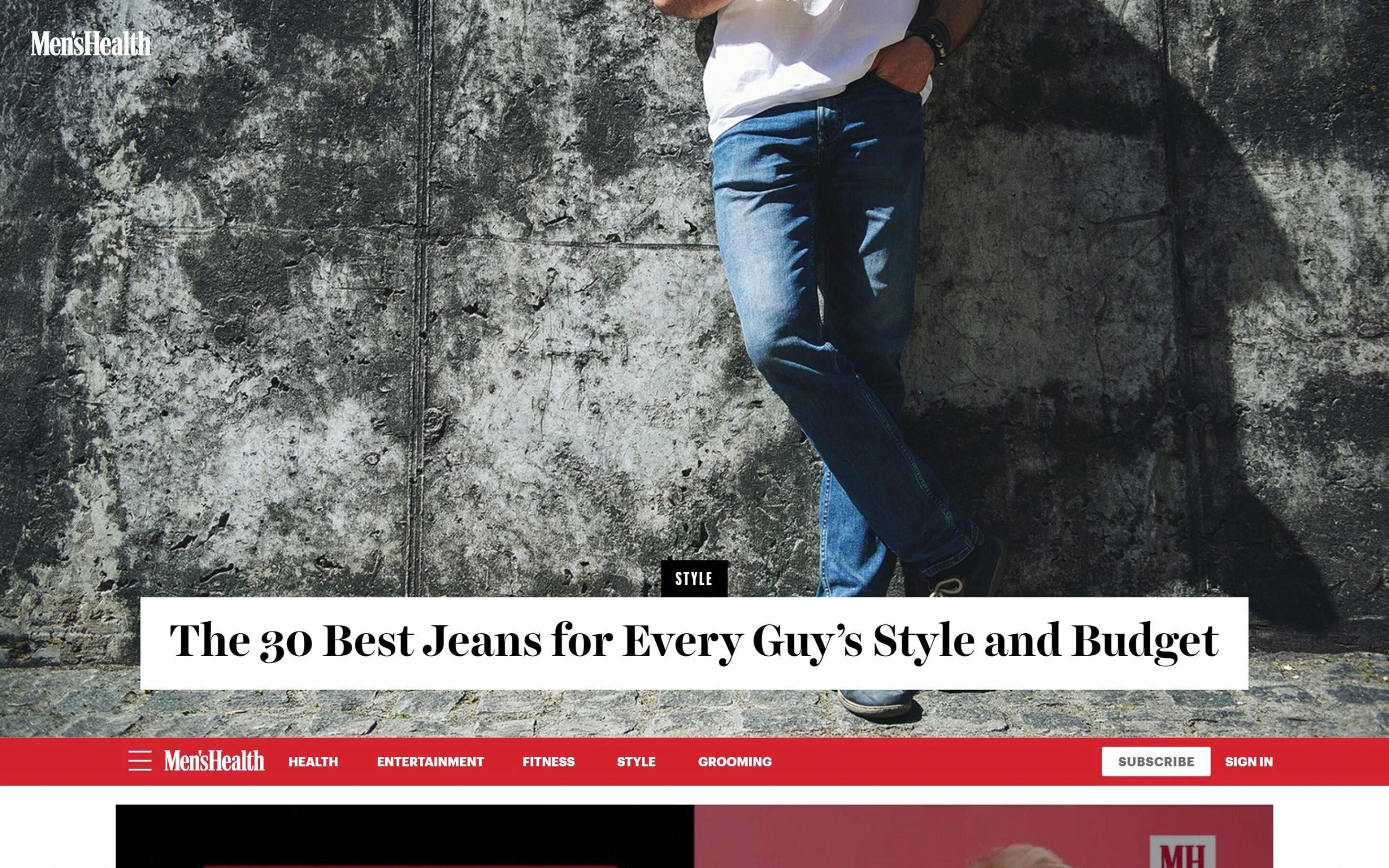 If you want to gain control over your physical, mental, and emotional lives, Men's Health can provide you with the best resources. You can find informative content related to fitness, weight loss, relationships, style, nutrition, grooming, etc.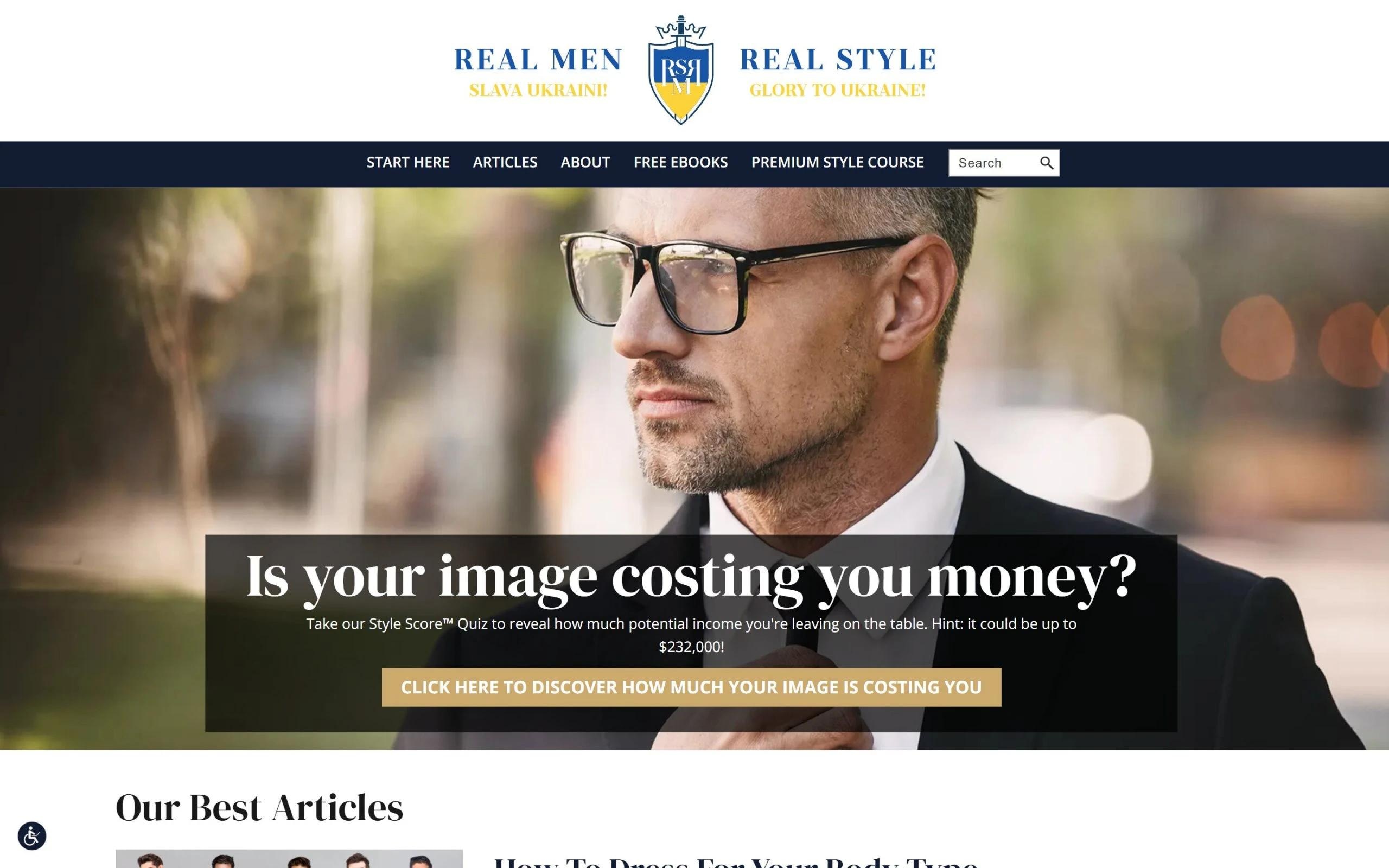 Real Men Real Style will tell you how you can master your personal presentation so that you can allow others to form a good opinion of you. The actionable tips related to clothing, grooming, and accessories will make you more stylish.
Love Life Solved will help you be better at your love and social life. This blog is for men as well as for women. Julian Reisinger, the author of this blog, shares his honest insights and expertise to help you develop an understanding of your partner.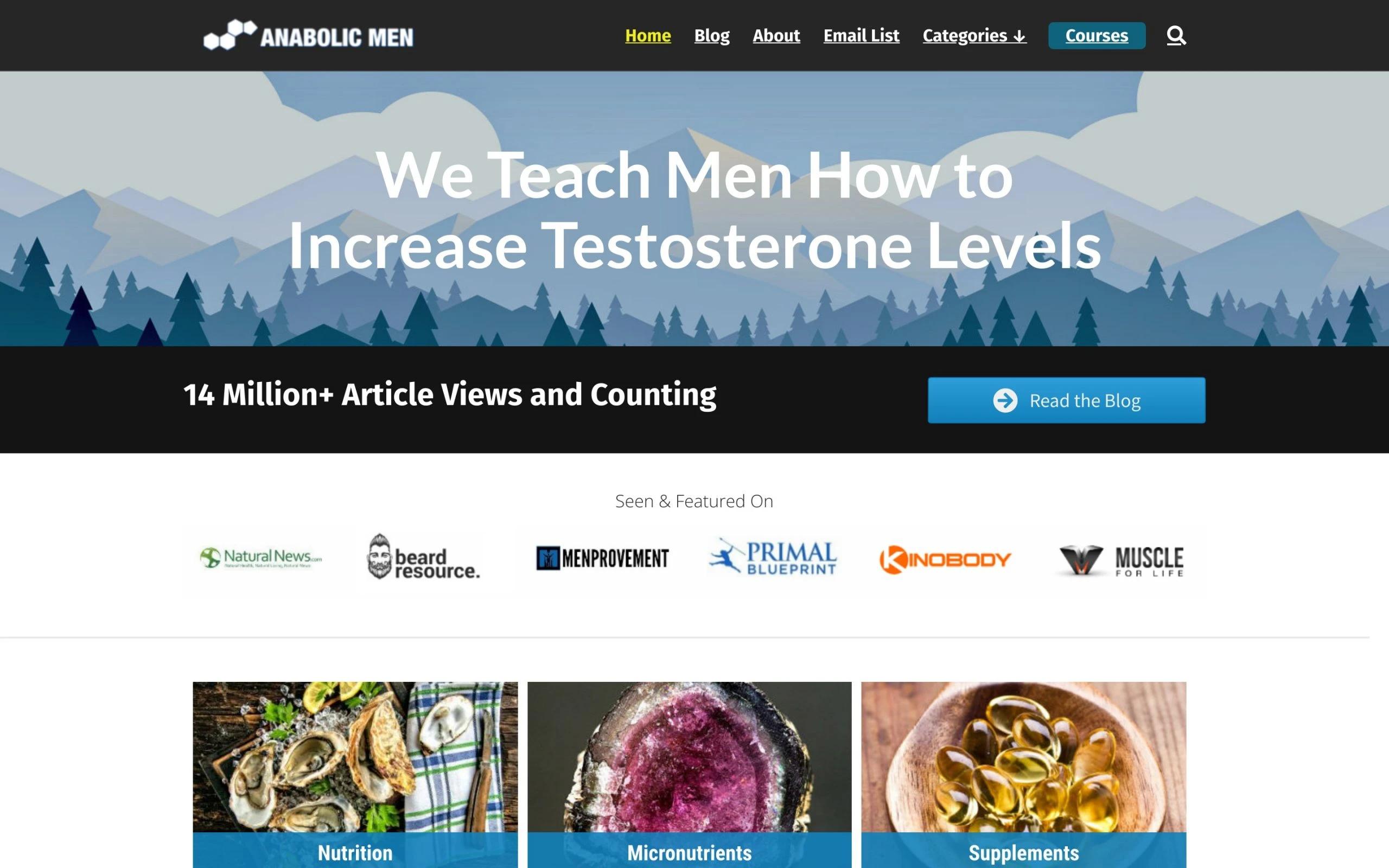 Anabolic Men was founded by Ali Kuoppala in 2013 with a goal to deliver evidence-based and safe information that can help people to improve their hormonal health.
Do you love reading non-fiction books but don't get enough time to read them? Sam Thomas Davies can solve your problem by delivering clear and concise summaries of books that will guide you to improve yourself.
Mario Tomic, the founder of this encouraging blog, helps people get fit and live a healthy lifestyle. The blog aims to provide research-based resources so that people can be physically and mentally fit.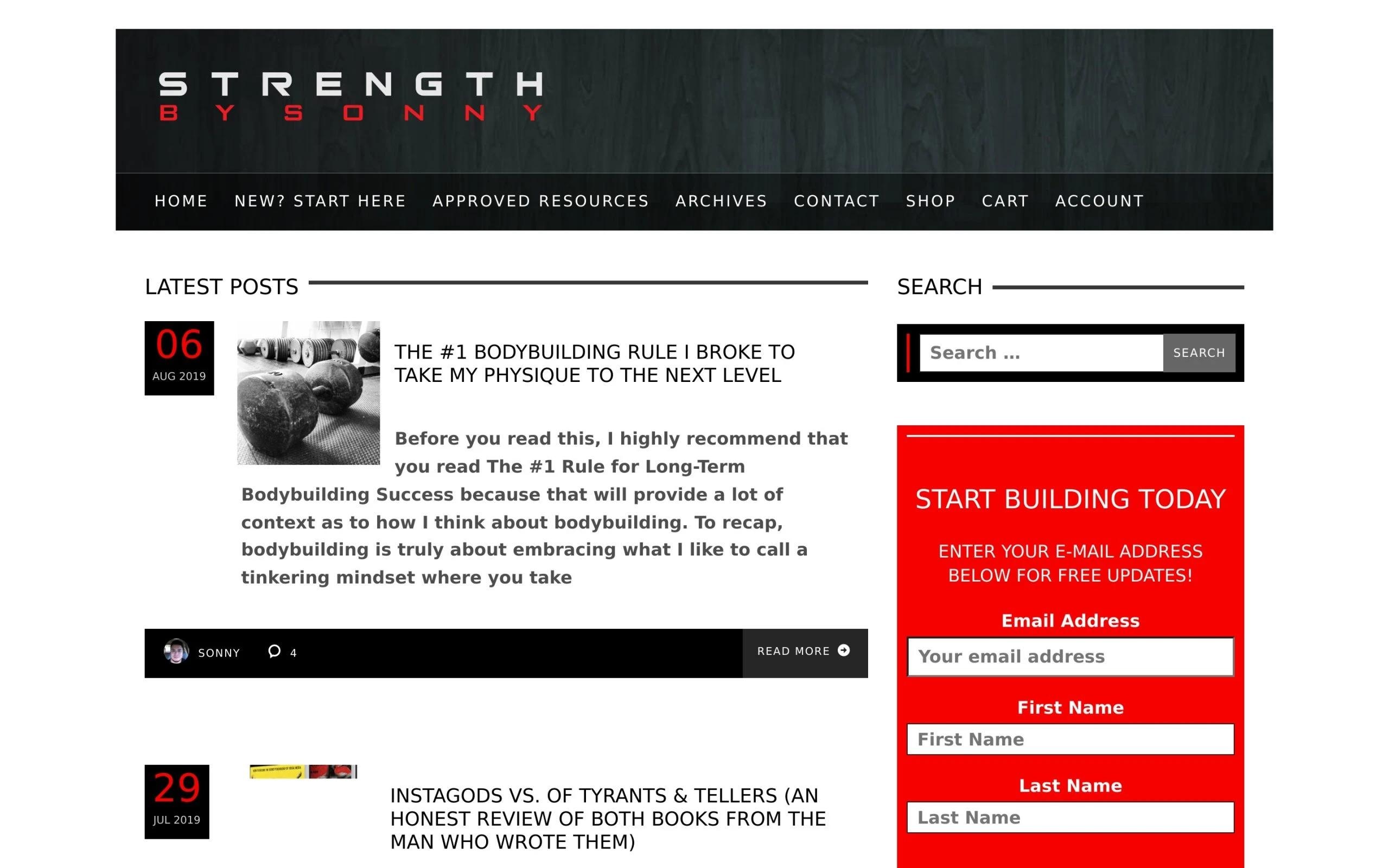 Strength by Sonny is a motivational and fitness blog that will teach you how can gain the strength of body, mind, and spirit. The blog can help you in bodybuilding, business, career, college life, etc.
20 Motivational Blogs for Women
Joanna Goddard is the founder of this lifestyle blog which covers many themes, including design, food, parenting relationships, entertainment. The blog will inspire you and make you enthusiastic about life.
If you are searching for a dream job, saving for travel, learning to cook, or mastering a new language, The Everygirl will provide you with the best guidance. This blog inspires millions of women to improve themselves and live a dream life.
Julie, the founder of Sincerely Jules, shares her ideas of outfits, travel experiences, favorite products, and beauty tips that make your life easier and enjoyable.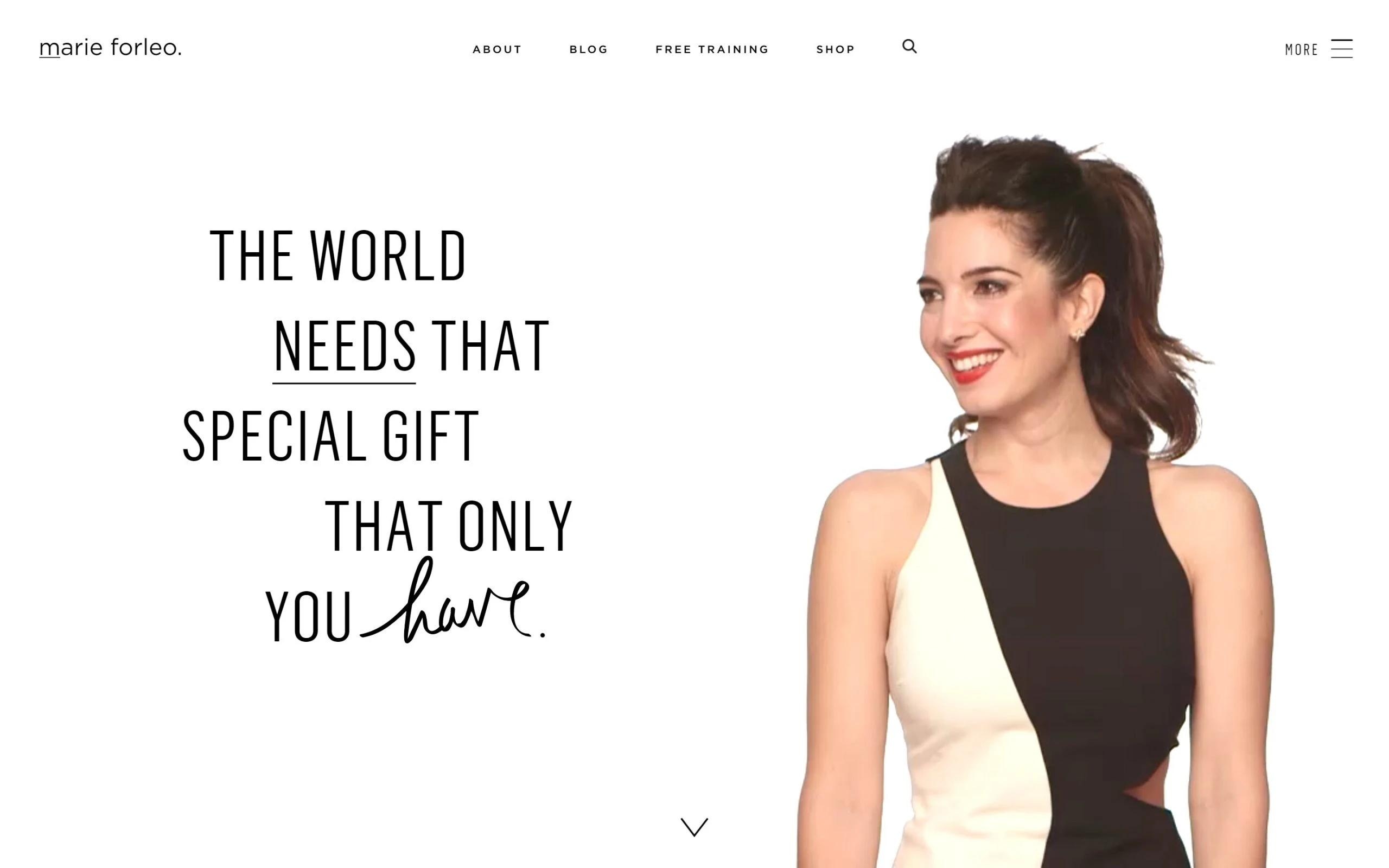 Marie Forleo, the founder of this blog, is an entrepreneur, writer, and philanthropist. The website has inspiring content that will tell you how to go after your dreams, earn more money, and live a fulfilling life. This is an excellent website to follow if you want to start a motivational blog for women.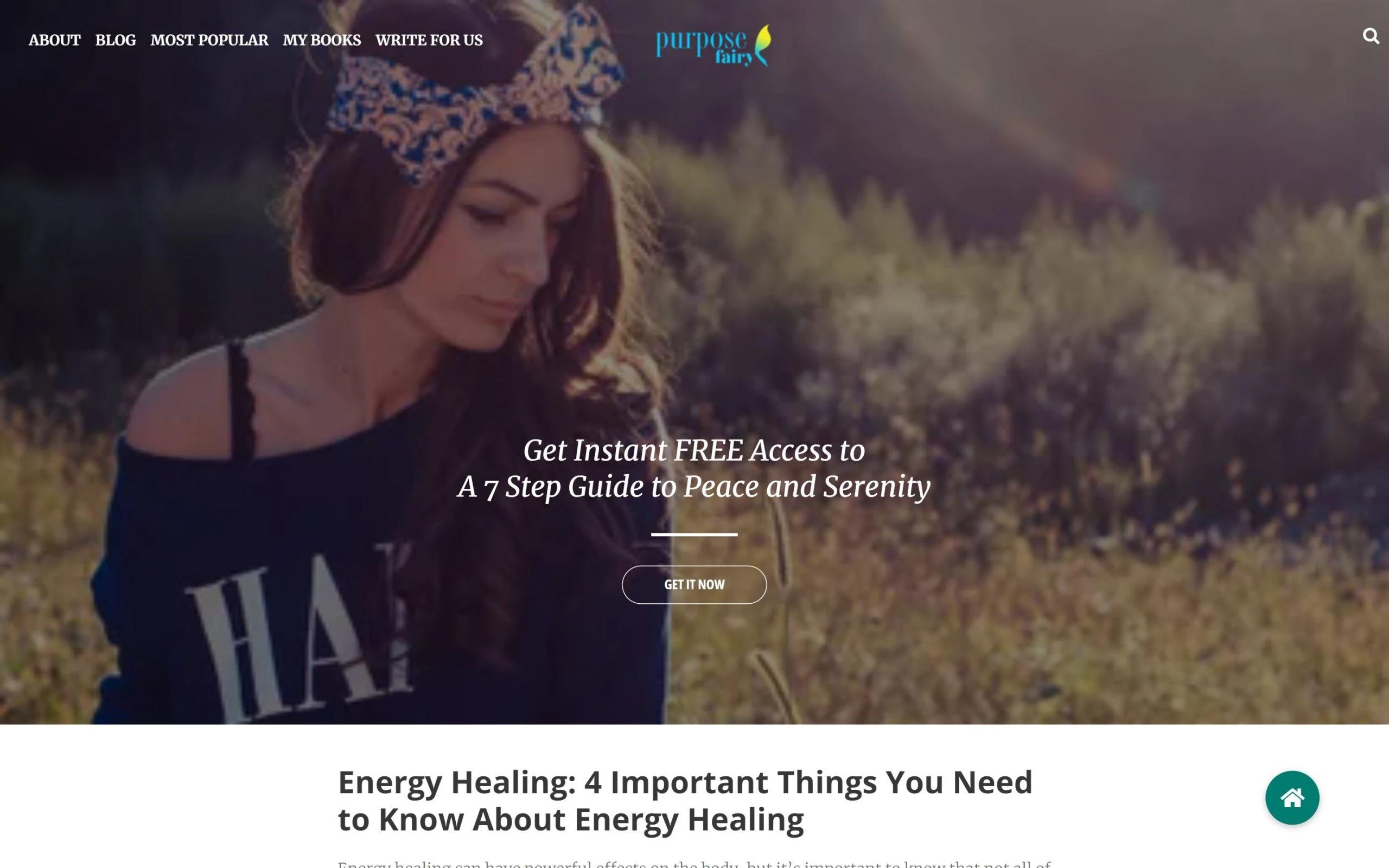 Purpose Fairy, founded by Luminita, is one of the most uplifting blogs for women. The site has content on meditation, affirmation, happiness, books, etc., which will teach you how you can make your life ridiculously amazing.
Celestine Chua founded Personal Excellence in 2008 to help others become their best selves. You can find articles, videos, podcasts, infographics, eBooks, etc., related to self-improvement, emotional mastery, goal achievement, and many other topics.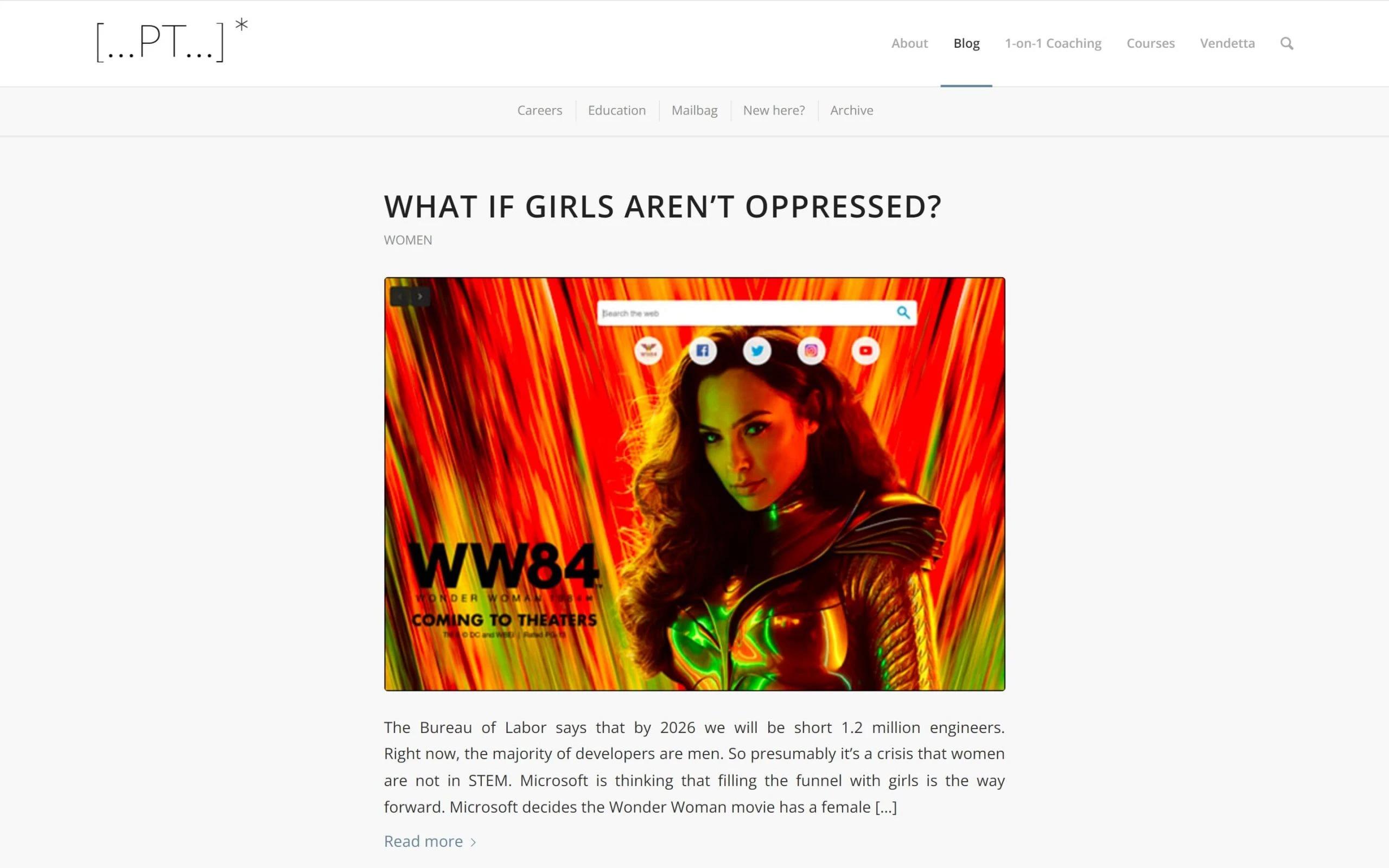 Penelope Trunk shares her valuable experiences and opinions about various topics like career, entrepreneurship, productivity, freelancing, money, parenting, etc.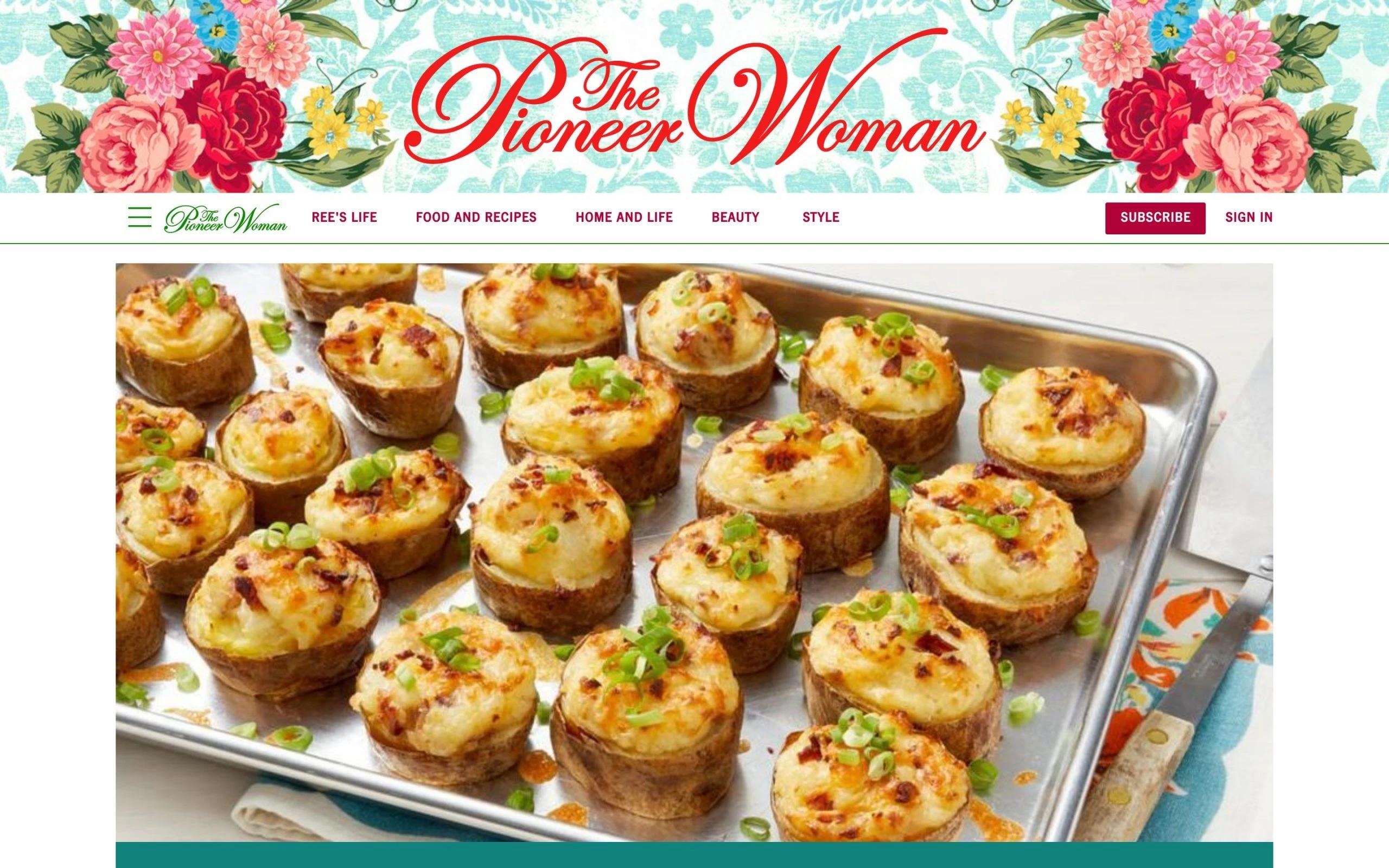 If you are looking for healthy food recipes, The Pioneer Woman is one of the best blogs you should follow. Here you will find recipes of delicious dishes that will make everyone love your cooking style. Apart from this, the blog also delivers content on Home DIY and Style.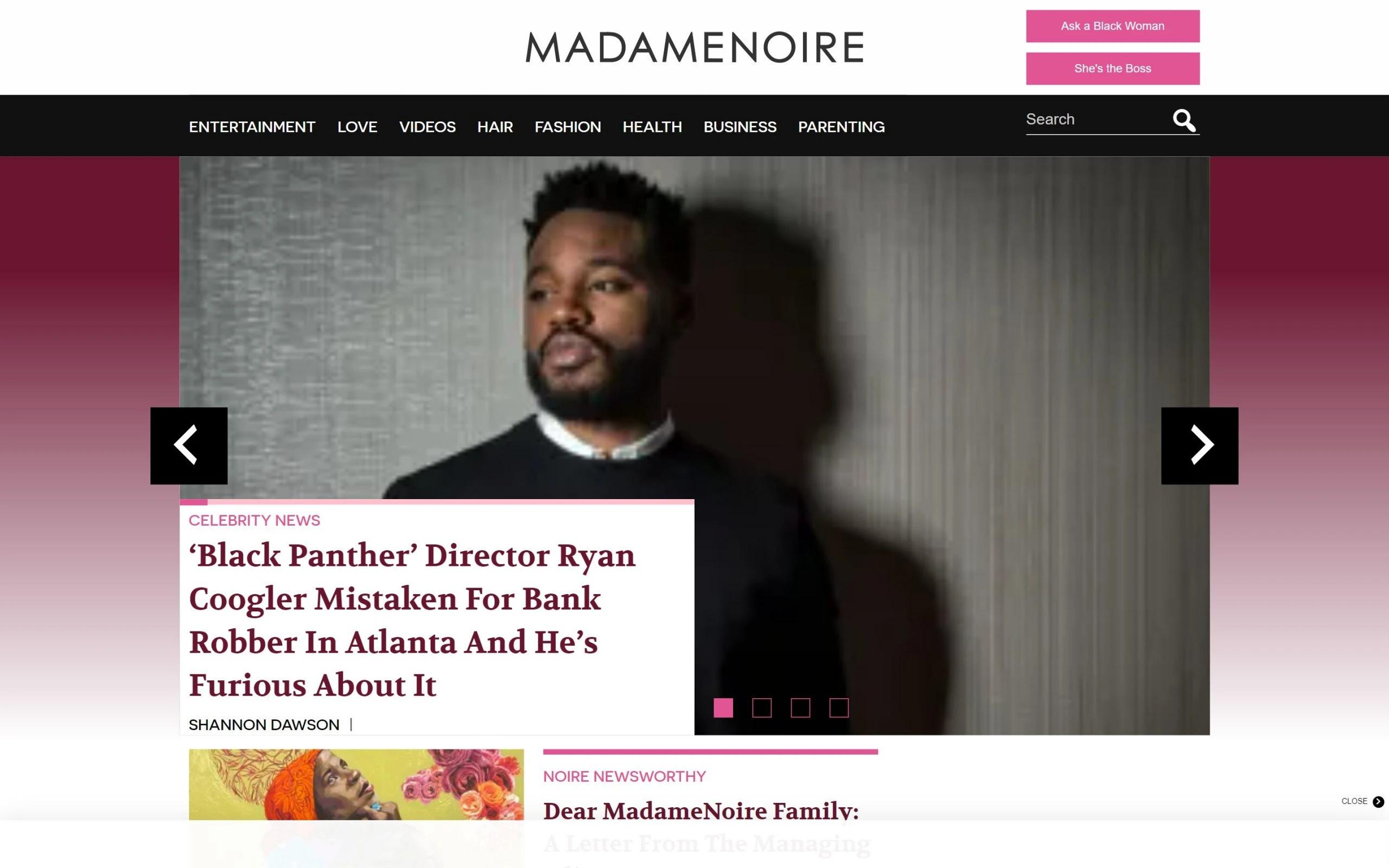 Madame Noire is a prominent lifestyle blog for black women which inspires more than 4 million people every month. The website content covers topics like health, fashion, parenting, career, entertainment, etc.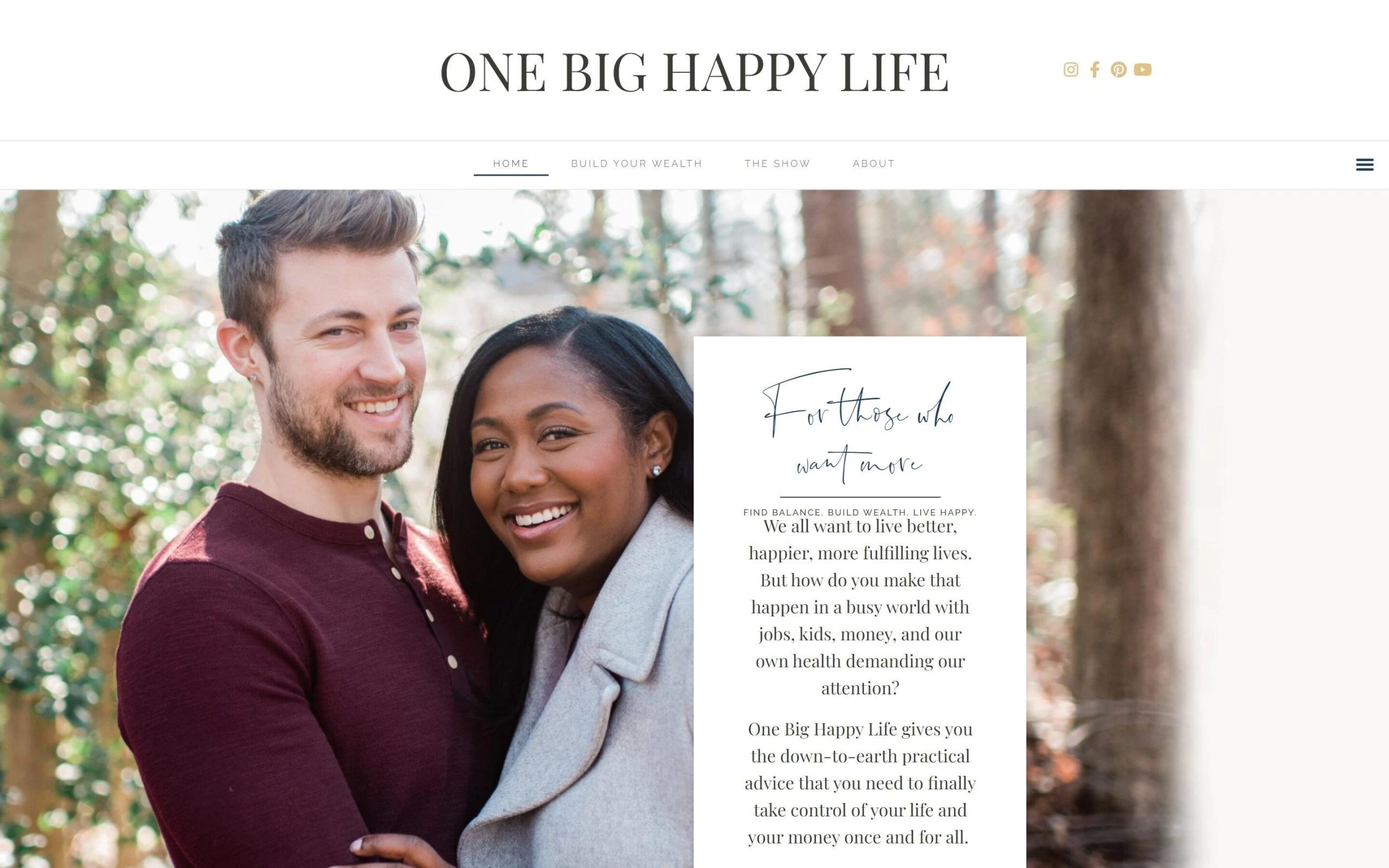 One Big Happy Life will teach how you can design your life to have enough time to do what you love. The blog will teach you how you can simplify everything so that you can focus on what is the most important.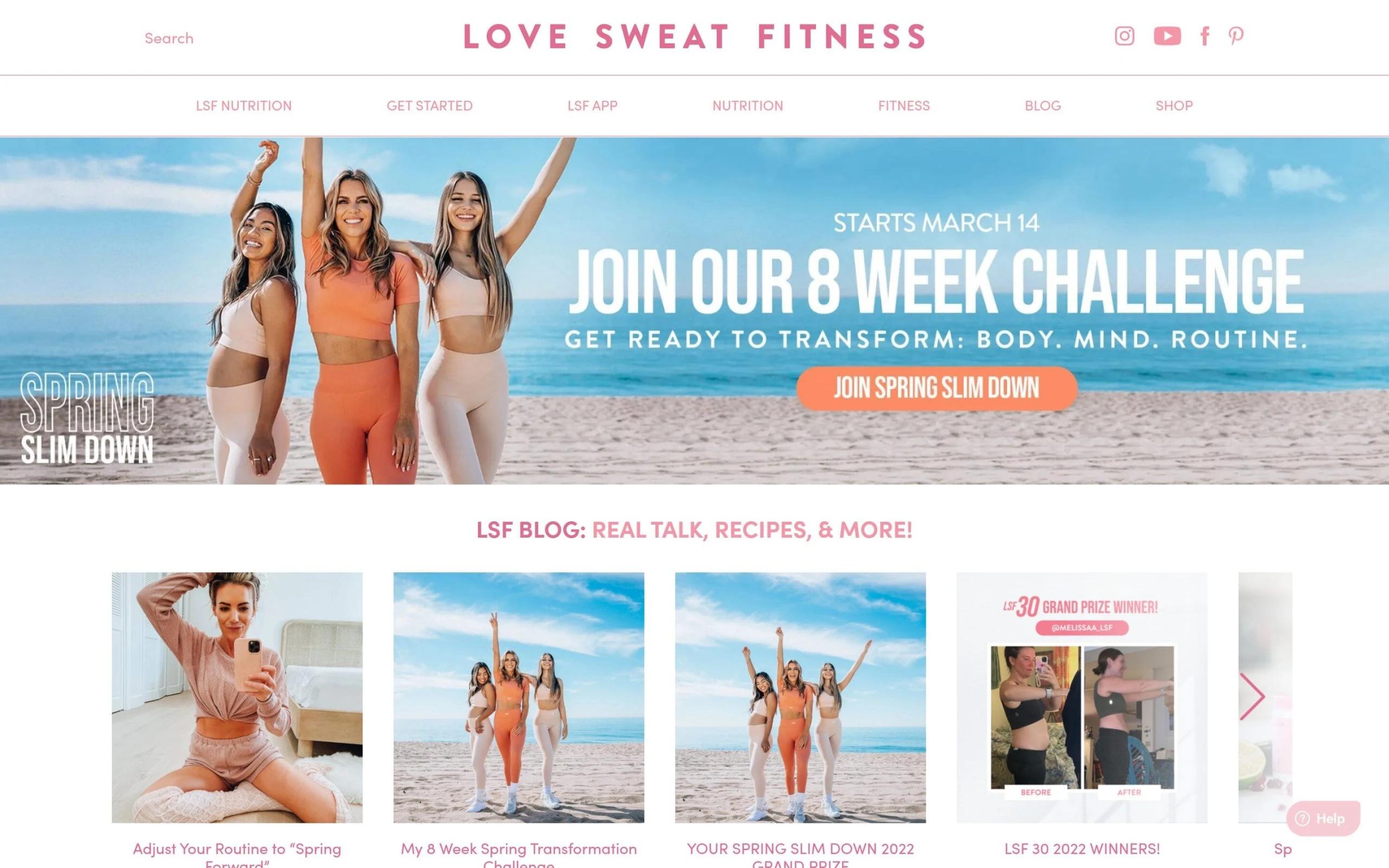 Love sweat Fitness is a community of motivated and empowered women who aims to help other women live a healthy lifestyle. This blog was created by Katie in 2014 when she discovered her passion for fitness.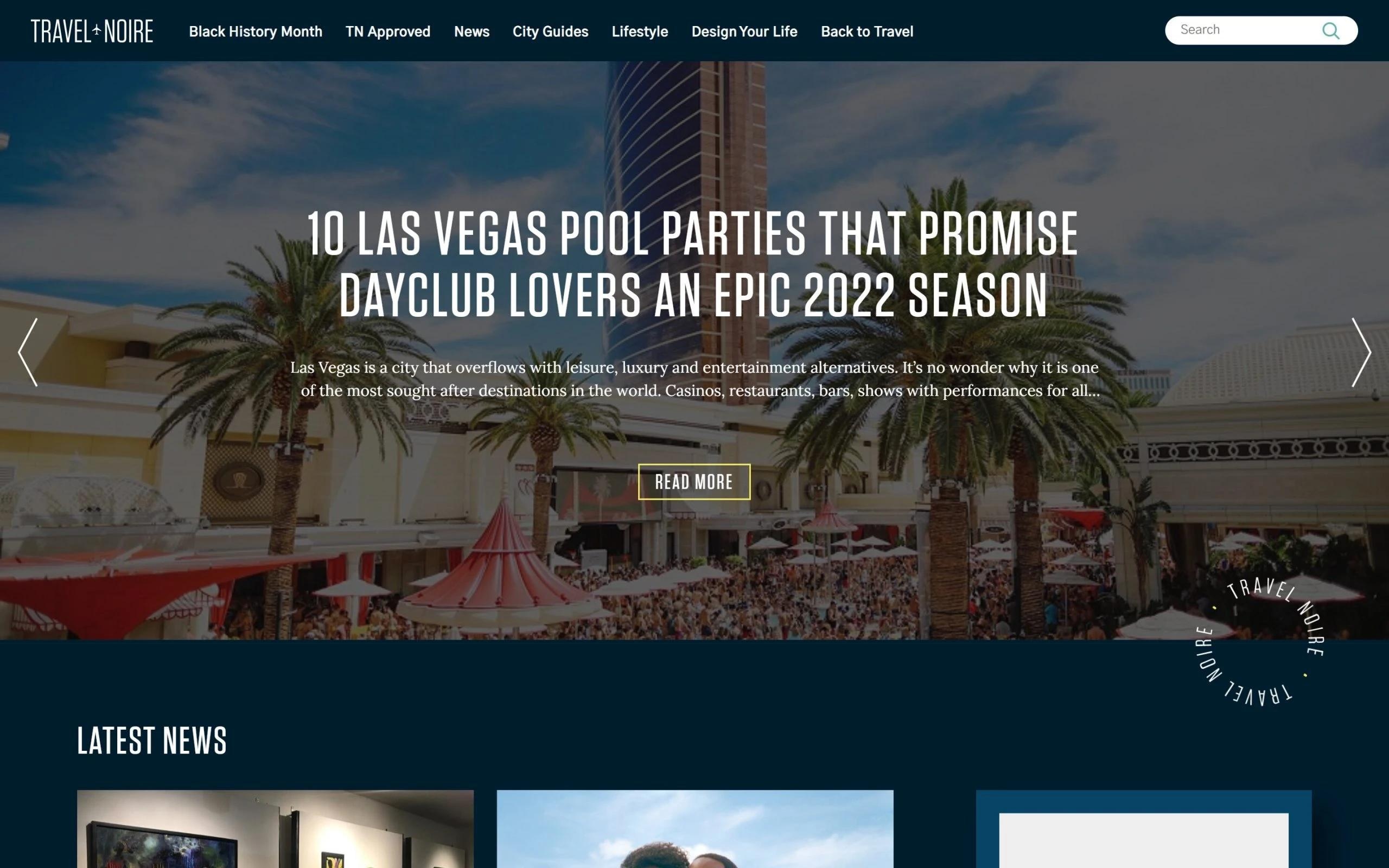 Are you a travel enthusiast who is looking for inspiring travel-related content? If yes, Travel Noire will serve your need in the best way. You can read amazing travel articles and stories on this website which will inspire you for your next adventure.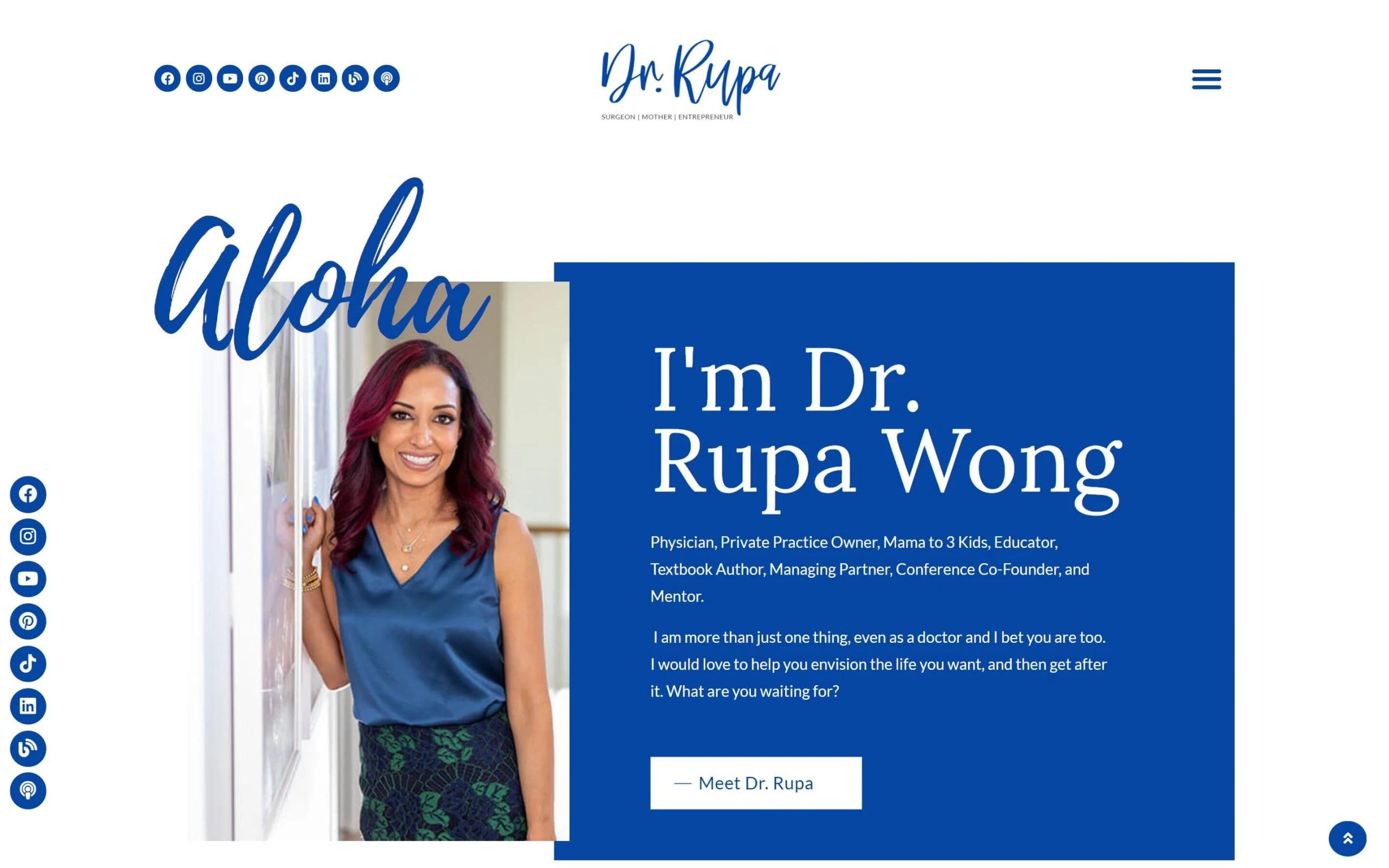 Rupa Wong, the founder of this blog, aims to help other women set goals and achieve them. She is the mother of three beautiful kids and an inspiration to many moms who want to learn work-life balance.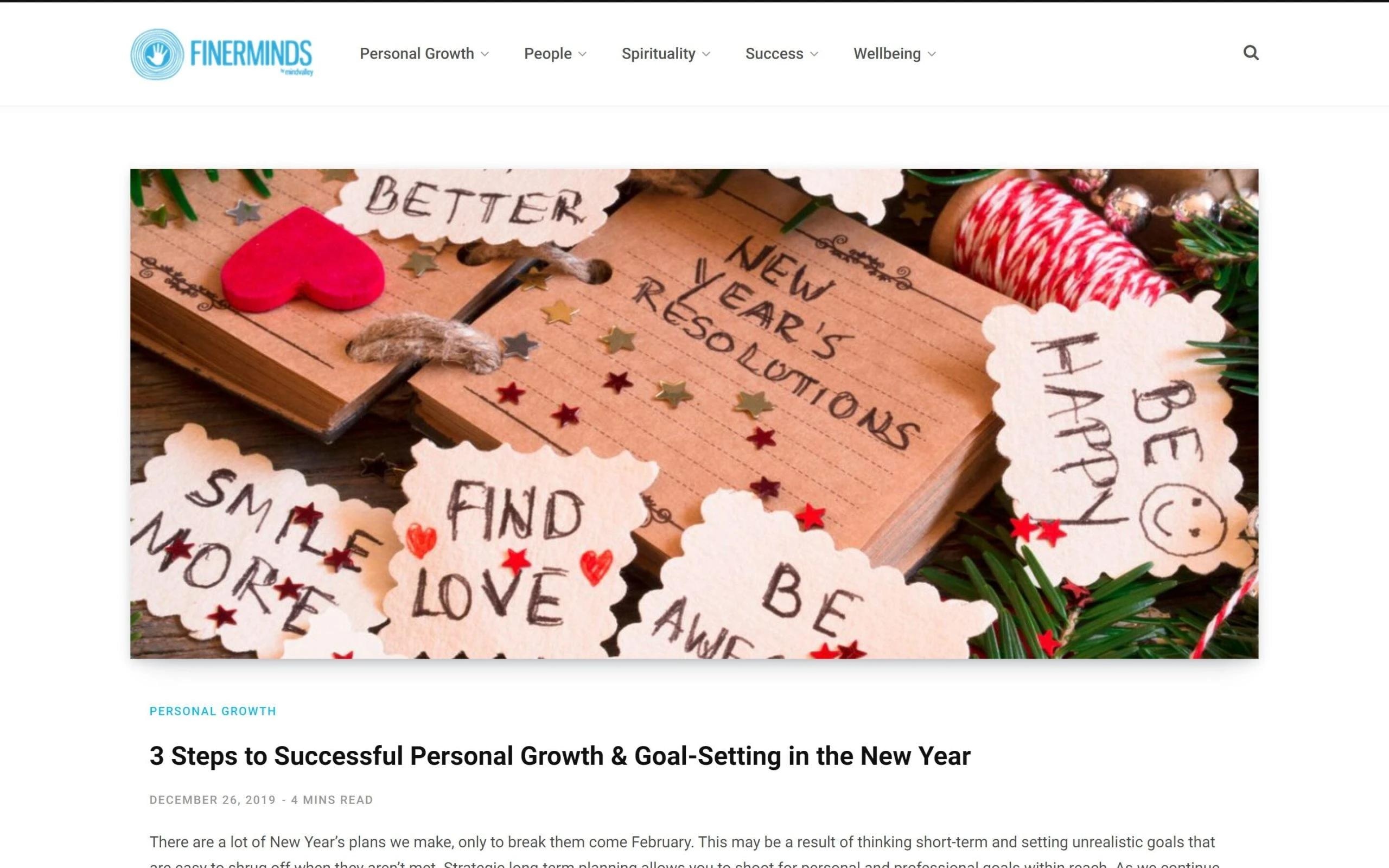 Finer Minds, created in 2007, aims to deliver authentic personal wellness information. The valuable articles about personal growth, mindfulness, physical health, relationships make it a blog worth following.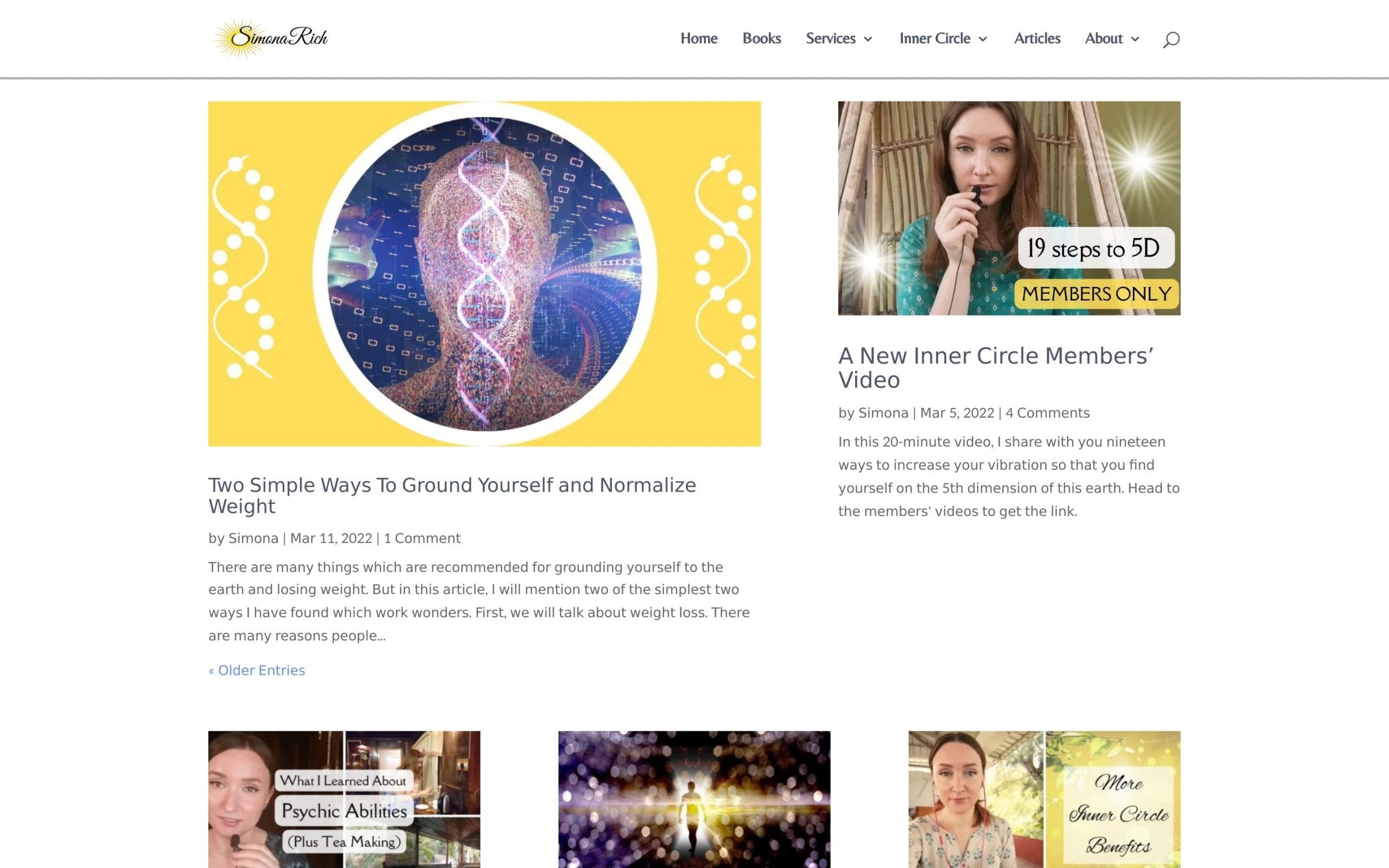 Simona Rich is one of the best blogs about life experiences that will teach you to live a simple life. She shares her experiences and knowledge through her articles which influence many on the web.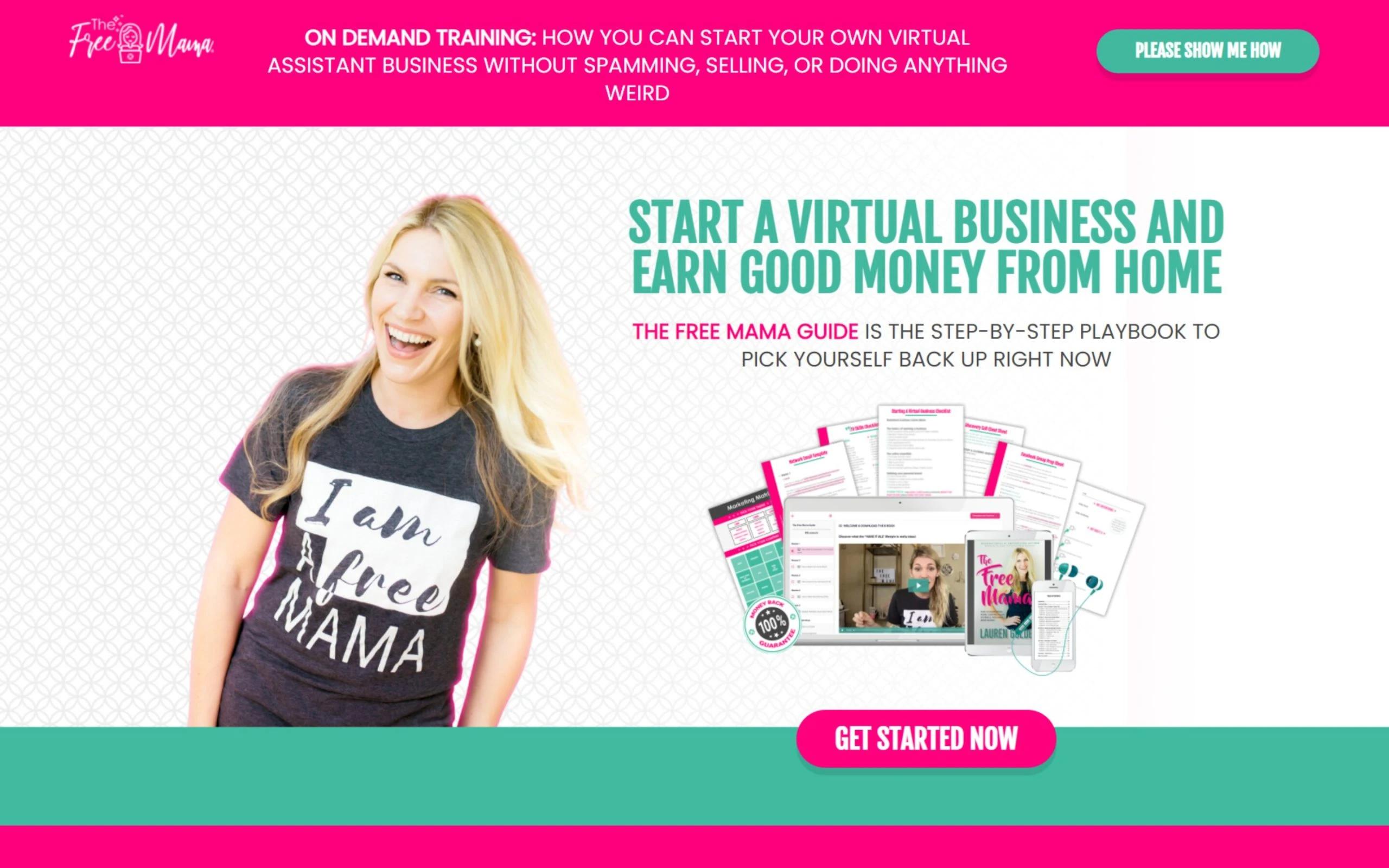 Lauren Golden is the author of The Free Mama, which aims to help other women live fulfilling life by assisting them to start their freelancing businesses. If you are confused about whether you should live a corporate life or not, she will help you realize why you shouldn't.
Camille Styles is one of the best lifestyles blogs for women that will motivate you with its inspiring articles and help you live an interesting life. You can find healthy recipes for delicious dishes as well as wonderful beauty and design tips.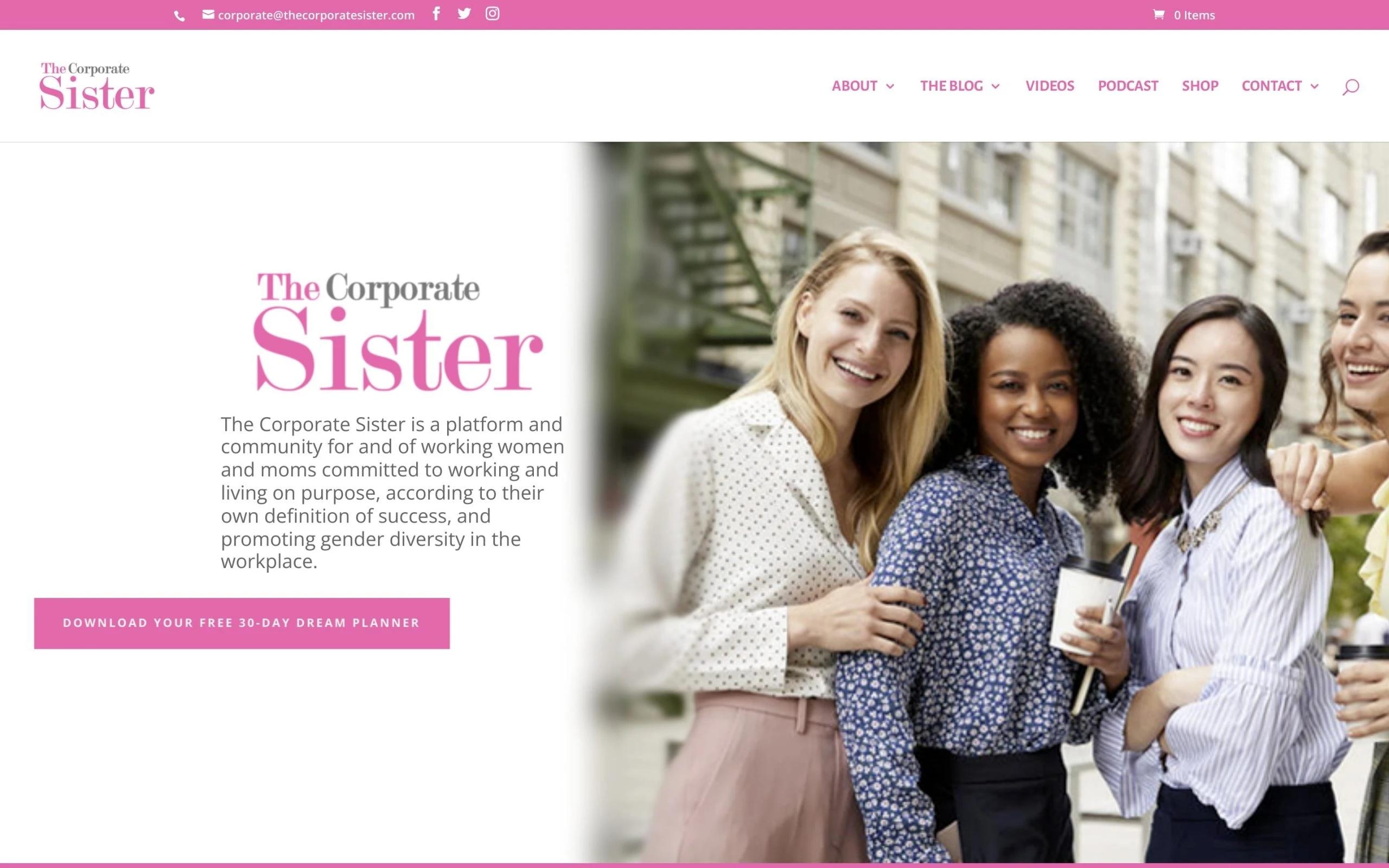 Solange Lopes, the founder of The Corporate Sister, delivers insightful content to help other working women find the meaning of their life. She is a working mother who encourages other women to believe that they have extraordinary potential to succeed in life.
Xo Necole is a platform for young women to share their honest stories and opinions with others. The website aims to empower and educate women through unique articles related to beauty, lifestyle, career, travel, etc.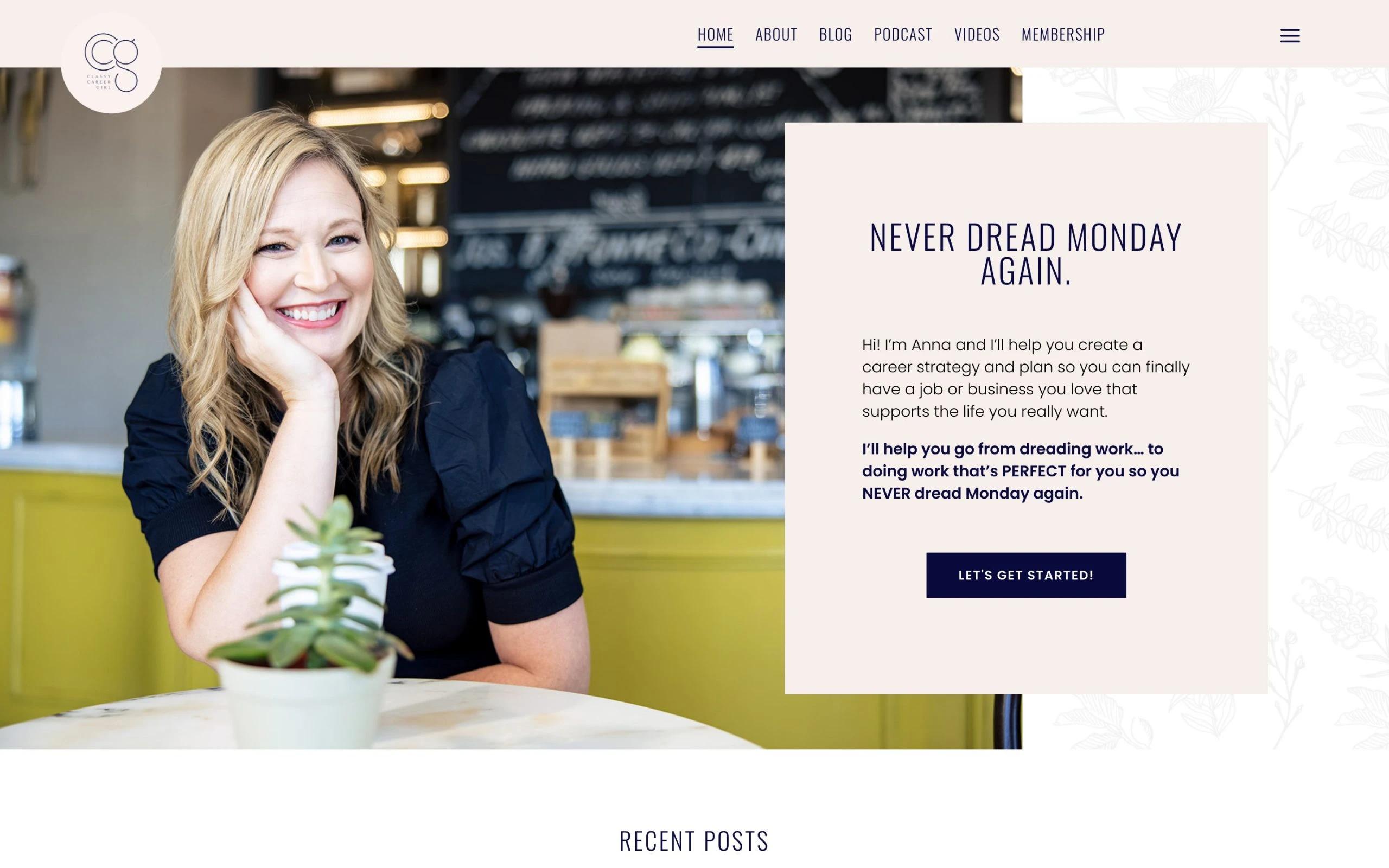 Anna Runyan, the founder of Classy Career Girl, is a former corporate consultant turned entrepreneur. The blog aims to help all those women give their best and thrive in their work and business.
20 Successful Motivational Fitness Blogs
Born Fitness is one of the best fitness and encouraging blogs on the web that will provide you with accurate information about health and nutrition. The blog can help you achieve your fitness goals like losing weight, gaining muscles, eating healthier, etc.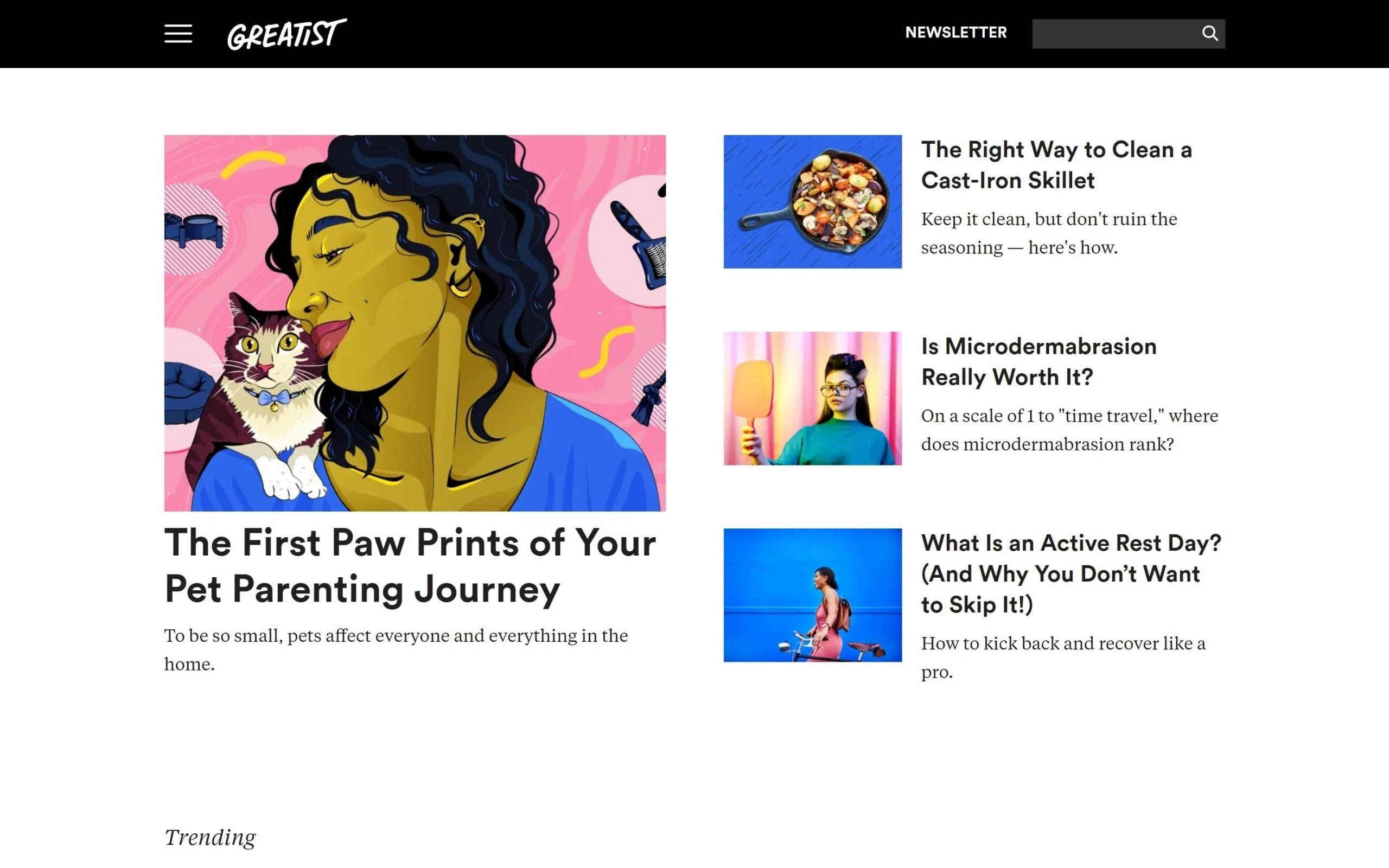 Greatist will help you discover what works for you the best and then use it to get better results. The website contains amazing 7000 articles, 3000 recipes, workout videos, daily newsletters, product reviews, and many more.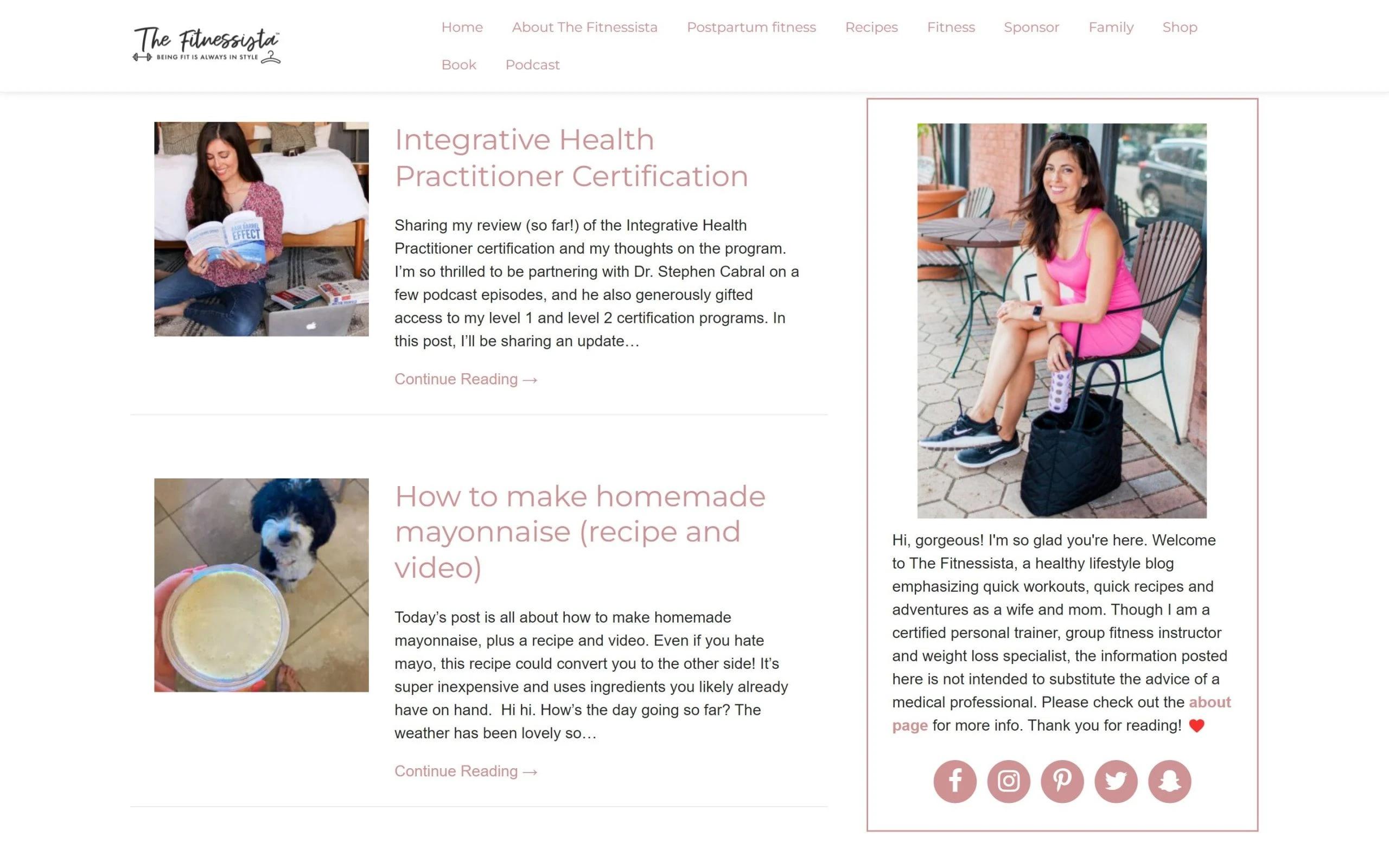 Gina, the founder of Fitnessista, shares daily happenings, healthy recipes, effective exercises, and workouts to support others boost their physical health.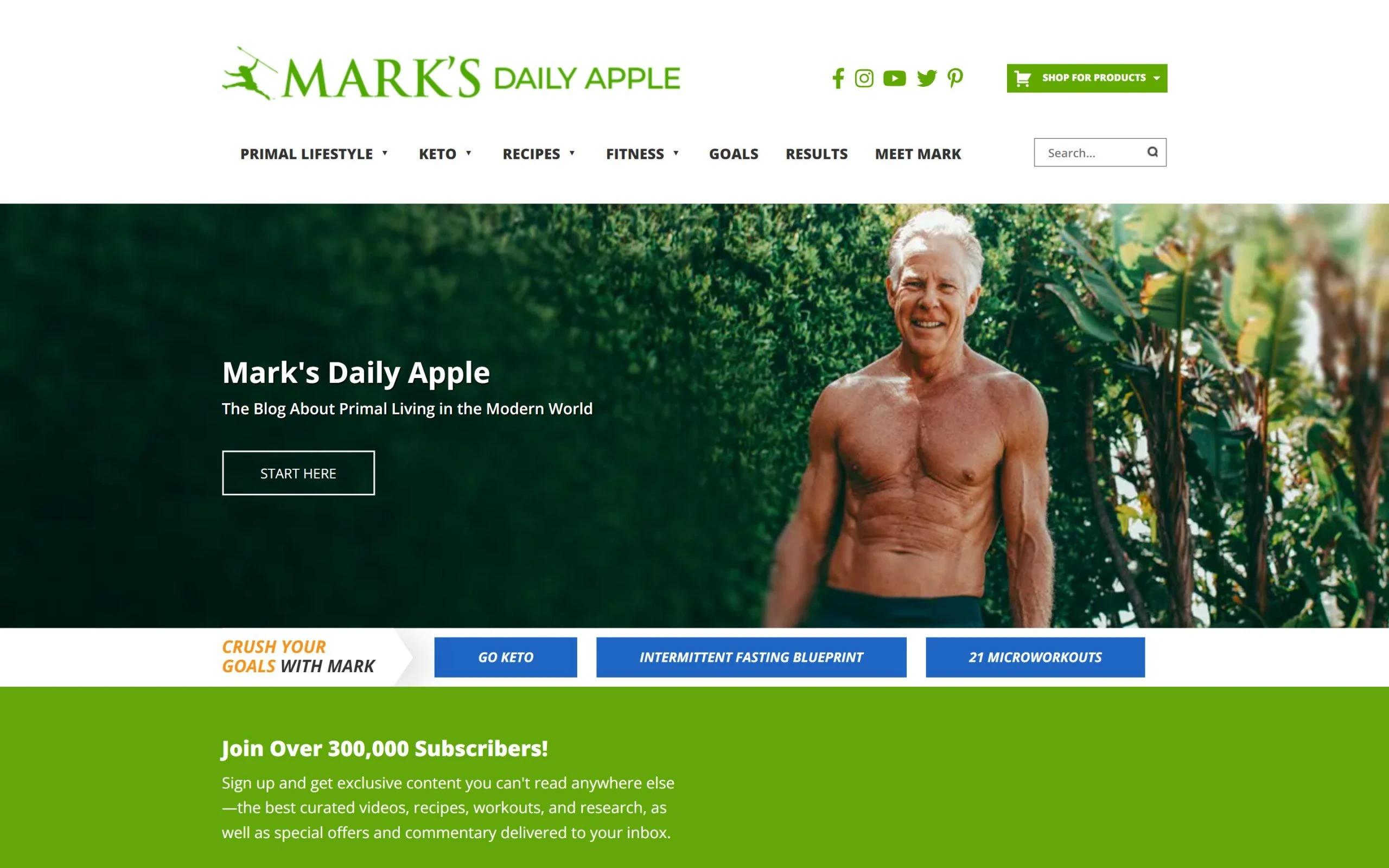 Mark Sisson founded this website in 2006 to help people take responsibility for their physical and mental health and enjoy it to the fullest. The site covers topics like health, primal fitness, keto, recipes, etc.
Breaking Muscle is a fitness blog for men that will deliver you high-quality information on exercise, health, and nutrition. The actionable advice provided helps many achieve their fitness goal effectively.
Cassey Ho, the founder of Blogilates, is an award-winning fitness instructor who aims to spread the joy of living a healthy life. This website is a great example of how a health and fitness blog should be.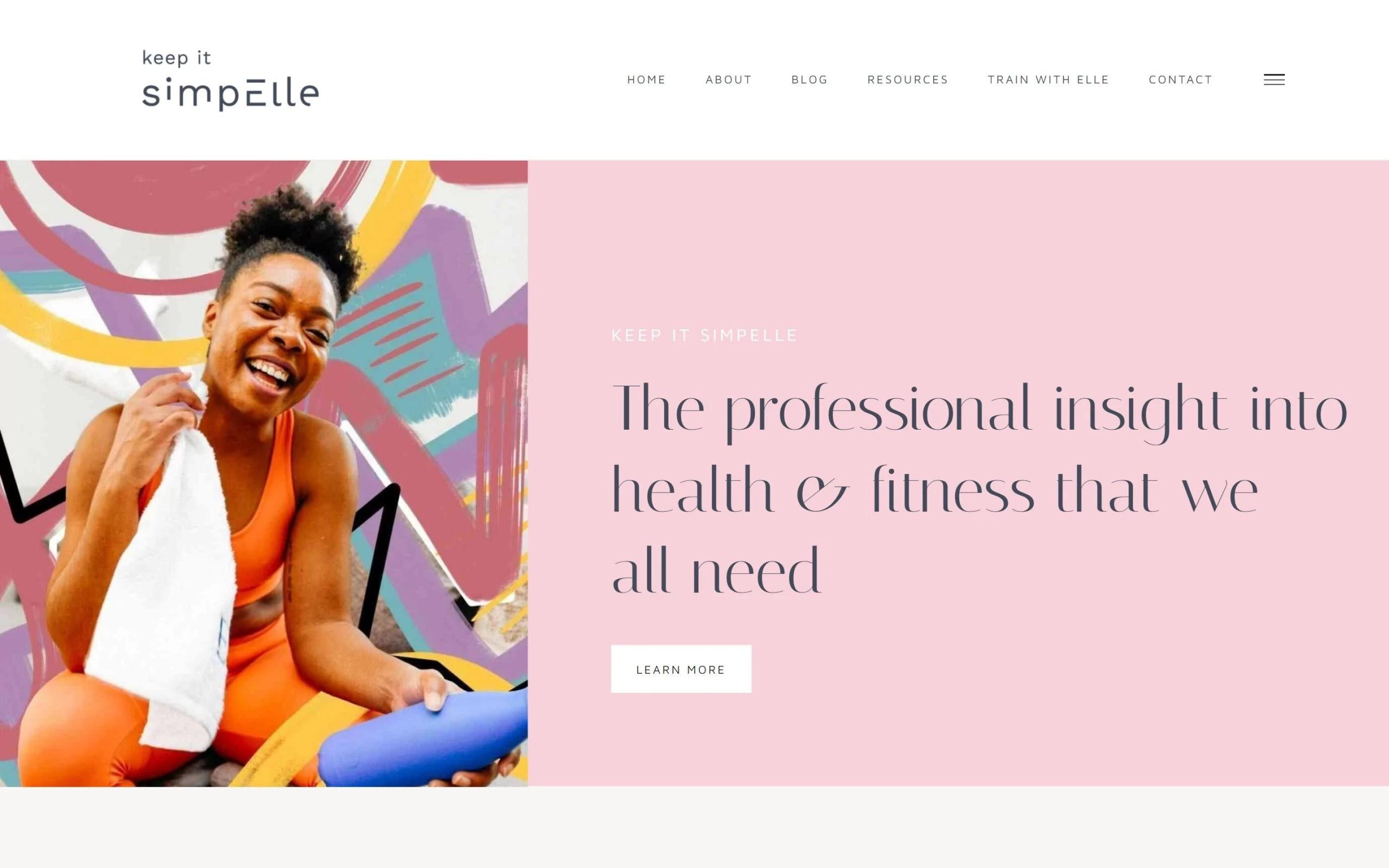 Elle Linton founded Keep it Simpelle to build a community where fitness success is not measured by how the body looks but how it feels. You can find actionable tips related to health, food, travel, cycling, and lifestyle.
Ben Greenfield Fitness is a popular fitness and nutrition website which is visited by more than a million people every month. The site contains articles, podcasts, and product reviews that encourage others to live a healthy lifestyle.
Dr. Joel and Joshua Seedman created Advanced Human performance in 2006 to deliver scientifically backed information related to athletic performance, fitness, healthcare, etc.
Father Fitness is another prominent fitness site that has received many awards. The beginners, as well as experienced people, can get actionable advice related to nutrition, health, exercises, and weight loss.
Muscle and Fitness provides effective content related to diet, muscles building, honest stories, and many more. It contains inspiring articles, podcasts, and videos for fitness enthusiasts.
Get healthy U is one of the best blogs for women that shares practical tips to achieve fitness goals. The website has content on workouts, recipes, cooking advice, menopause, mindset, etc.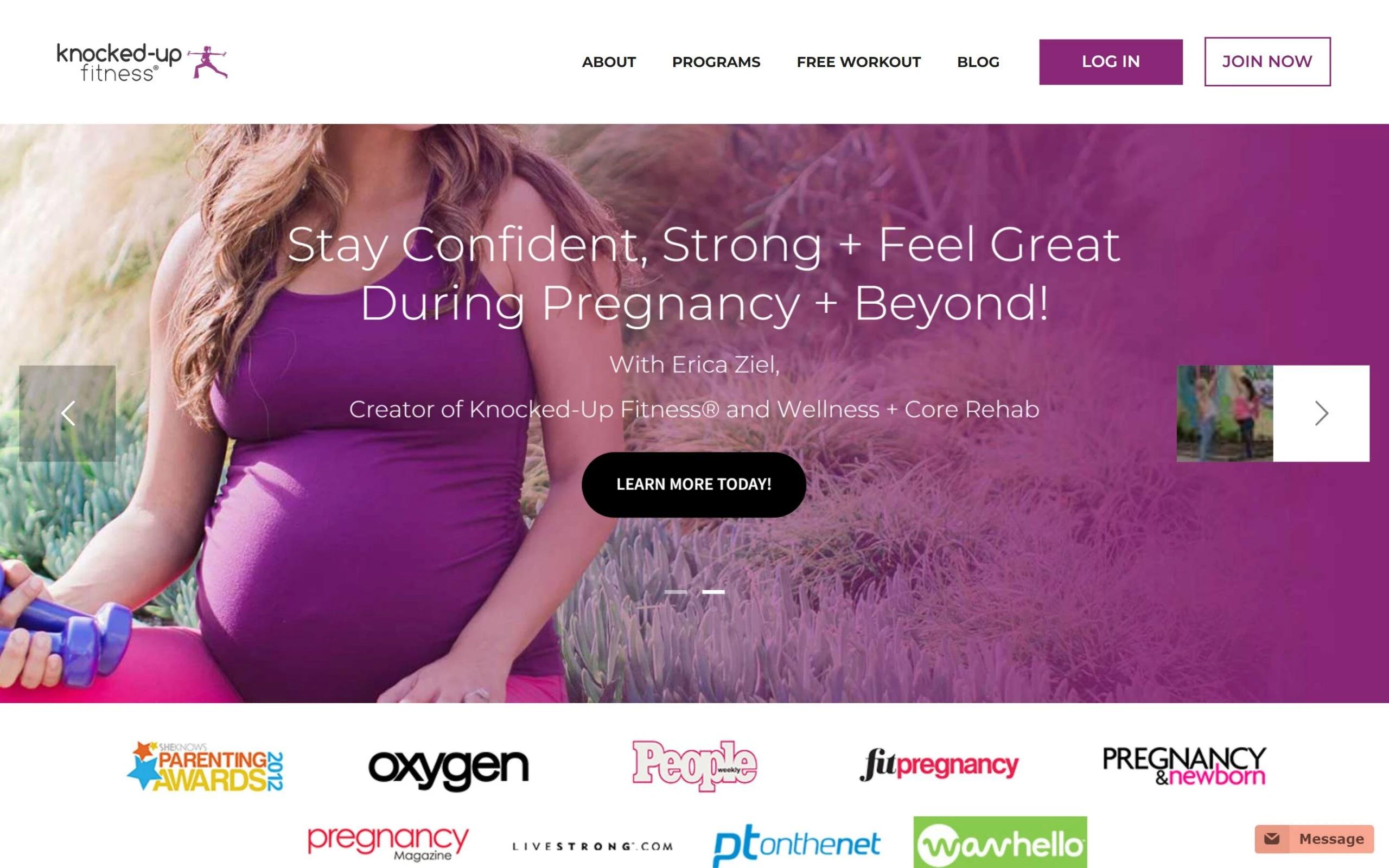 Erica Ziel, the creator of Knocked-Up Fitness, is a mother of three and has years of fitness training experience. The blog can be a great help to all women in pregnancy period or beyond.
Fit Man Cook, founded by Kevin Curry, is an excellent fitness blog that serves both men and women through its valuable and effective articles on healthy food recipes.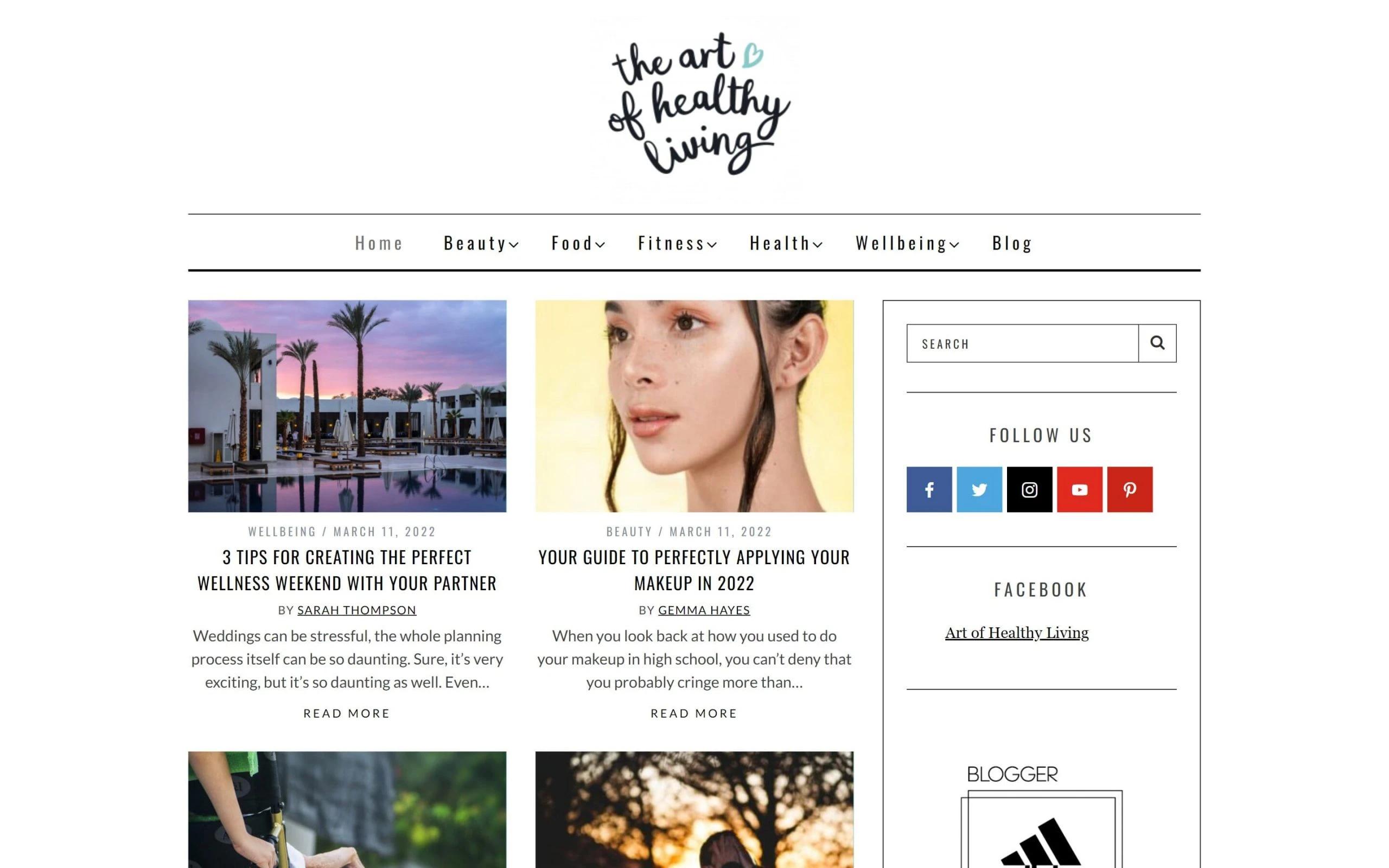 The Art of Healthy living is a remarkable blog for moms because it provides current news, information, advice, and tips on living a healthier life. The blog also delivers articles on diet and beauty.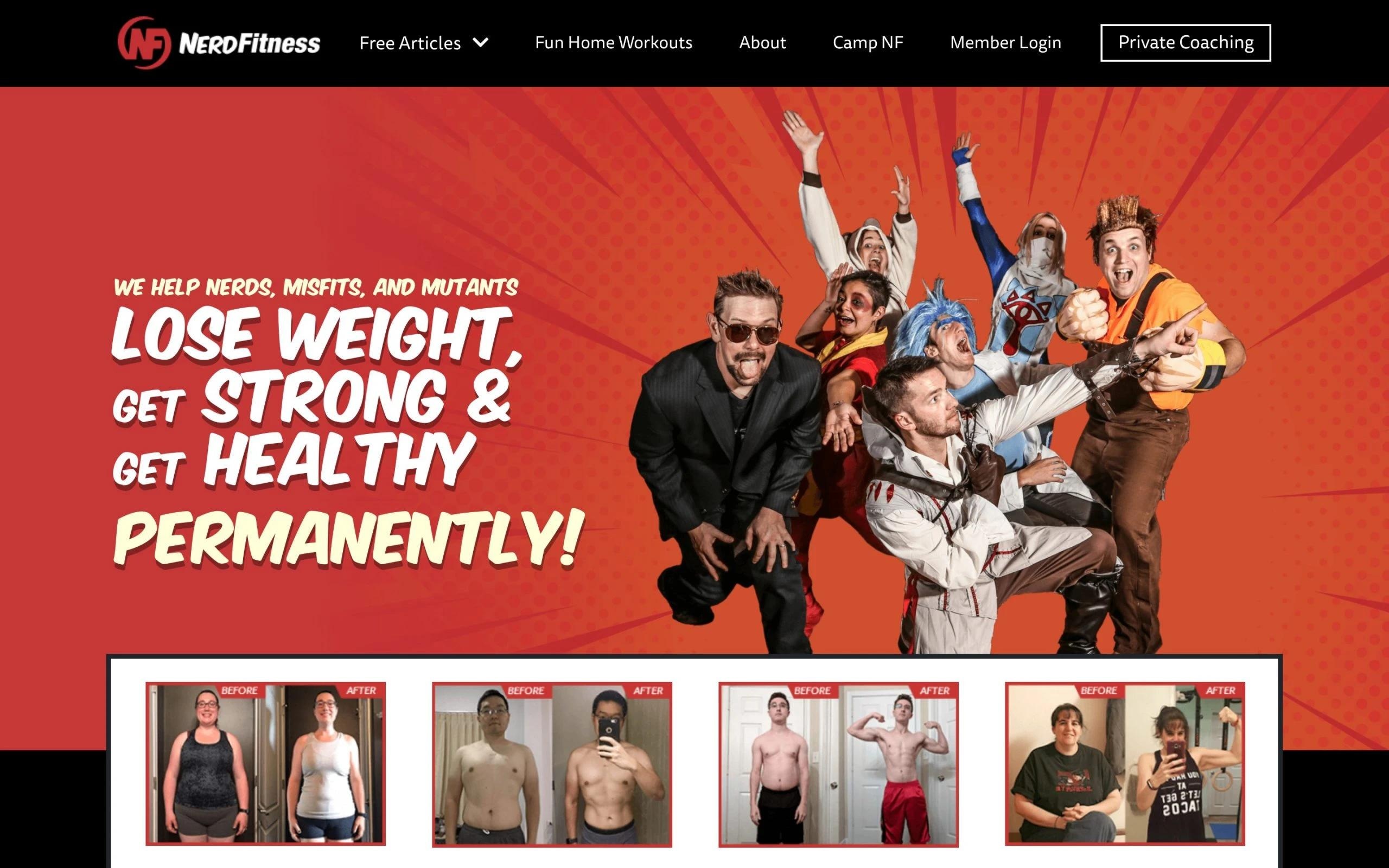 Steve Kamb, the founder of Nerd Fitness, started this blog in 2009. He regularly posts articles with the aim of creating a fun platform for nerds to learn about health and wellness.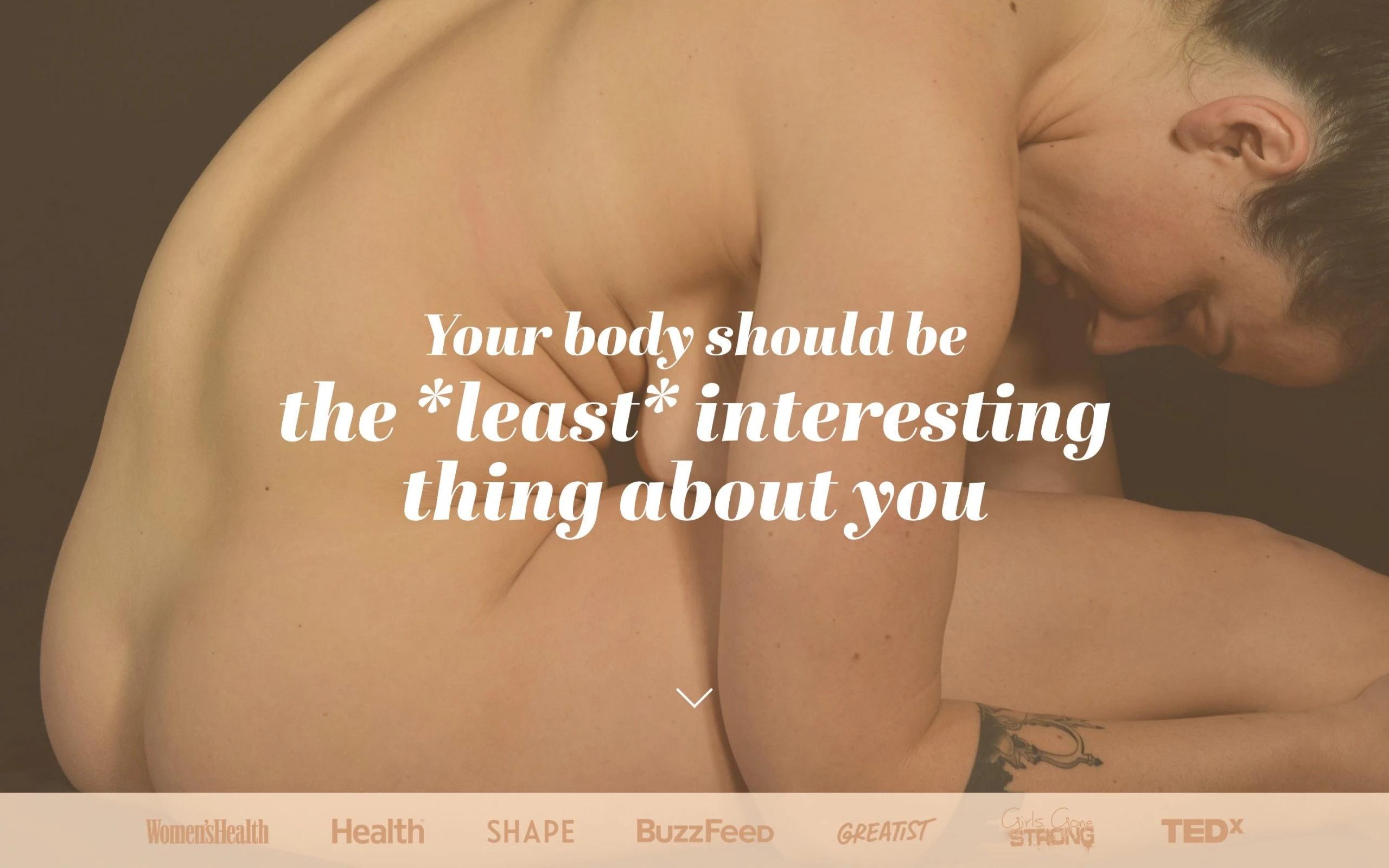 Jessi Kneeland is a health coach, writer, teacher, and speaker. She founded this blog to help others get strong physical health and break free from the shame of their body.
Well + Good shares evidence-based information related to wellness to empower and encourage others to lead a healthy lifestyle. You will get actionable tips to boost your physical and mental health.
Run Eat Repeat is a fantastic wellness blog that focuses on running and healthy food recipes to promote wellness. You can also find running tips, training plans, nutrition content on this site.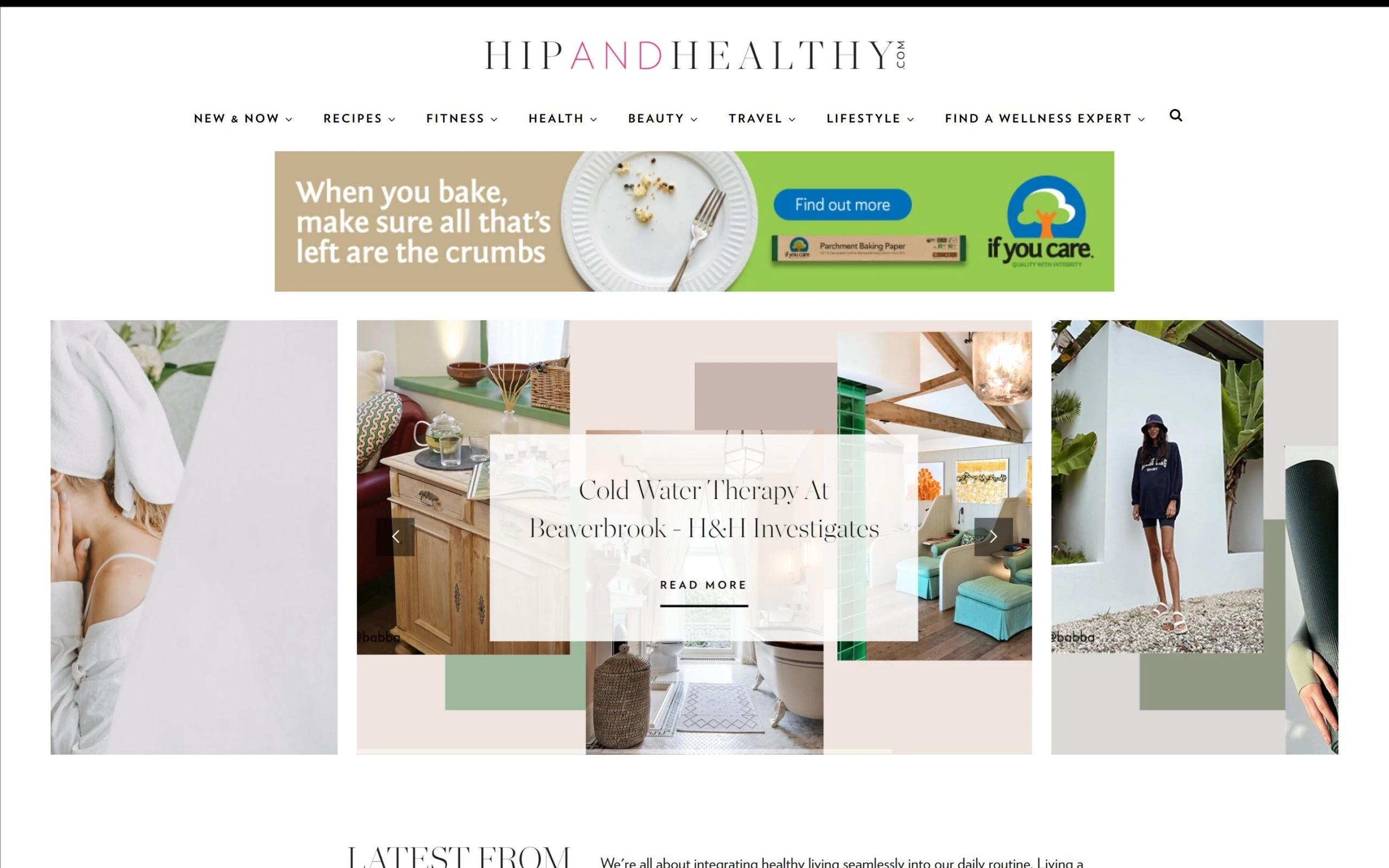 This blog is one of the most popular online wellbeing destinations in the UK that provides standout content on health, beauty, travel, etc. Hip and Healthy is an excellent website to follow if you want to create a fitness blog that also covers beauty and lifestyle.
This is the list of the top 100 motivational blogs on the internet. We are sure that now you are motivated and have enough examples to follow, learn from them, and start your website.
Let us know in the comments which of the above blogs you liked the most and would love to follow.