If you are a female looking for some blogs for women that will support you in your difficult times and help you live your life to the fullest, you are in the right place. In the following sections, we have listed some of the most influential woman blogs created by successful women which will empower and inspire you to live your dream life.
These bloggers talk about their mistakes and experiences, give valuable advice and teach how to be a super achiever. In addition, the blogs will be a great help if you want to start your own website to share your experiences and encourage others. So, let's get started.
🔍 How We Picked the Best Blogs for Women
There are so many important things to consider when picking the right female blog for you! Here's what we considered:
Ease of Use: Sites needed clean layouts and intuitive navigation for simple scrolling and enjoying content.
Content Variety: Top blogs covered topics beyond just fashion and beauty like lifestyle, entrepreneurship and relationships.
Representation: Blogs from women of different backgrounds were selected so every reader could relate to someone.
Engagement: Active comment sections and social communities showed these bloggers were part of real conversations.
Accessibility: Consideration for mobile friendliness since not all blogging happens from a desktop.
After reviewing numerous blogs against these standards, the selected list includes the friendliest, most inspiring sites perfect for any woman.
🤝 Why You Should Trust Our Recommendations
As the bloggers at Code Supply Co, we really know our stuff when it comes to creating great blog content and design. If you've checked out our company blog, you'll see it's high quality stuff and always interesting to read.
On top of blogging ourselves, we also design beautiful and user-friendly WordPress themes that many other sites use to build their online presence. We've been doing this kind of work for blogs for a long time now.
Our themes help publications look more professional and capture people's attention. All that experience means we've picked up on the top strategies for growing successful blogs over the years.
So if you want to take your blog up a level, you can trust we'll help you out too. We know what it takes to thrive as a digital publisher. You can feel confident in our selection of top blogs for women - we really know what we're talking about when it comes to recommendations.
🌸 20 Best Blogs for Women That Inspire Millions Worldwide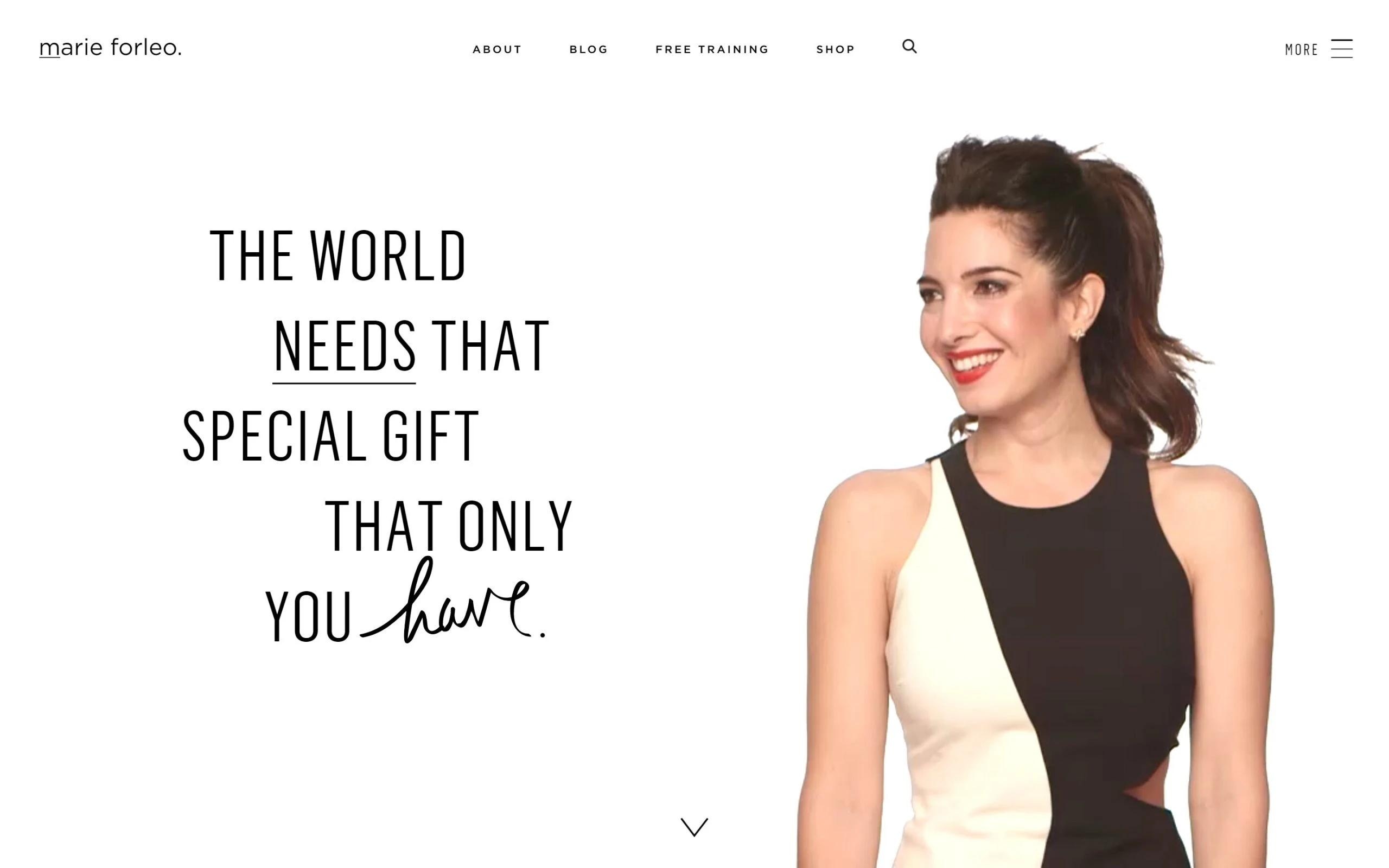 You will always need motivation to move forward in life. Marie Forleo, the founder of this inspiring female blog, will ensure that you get a regular dose of motivation and ultimately be the person you want to be. If her blog isn't available in your country, you can learn more about how to access the content you need. She is an entrepreneur, writer, and philanthropist who will give you advice on following your dreams, earning money, and living a meaningful life. Truly one of the most inspiring female bloggers out there.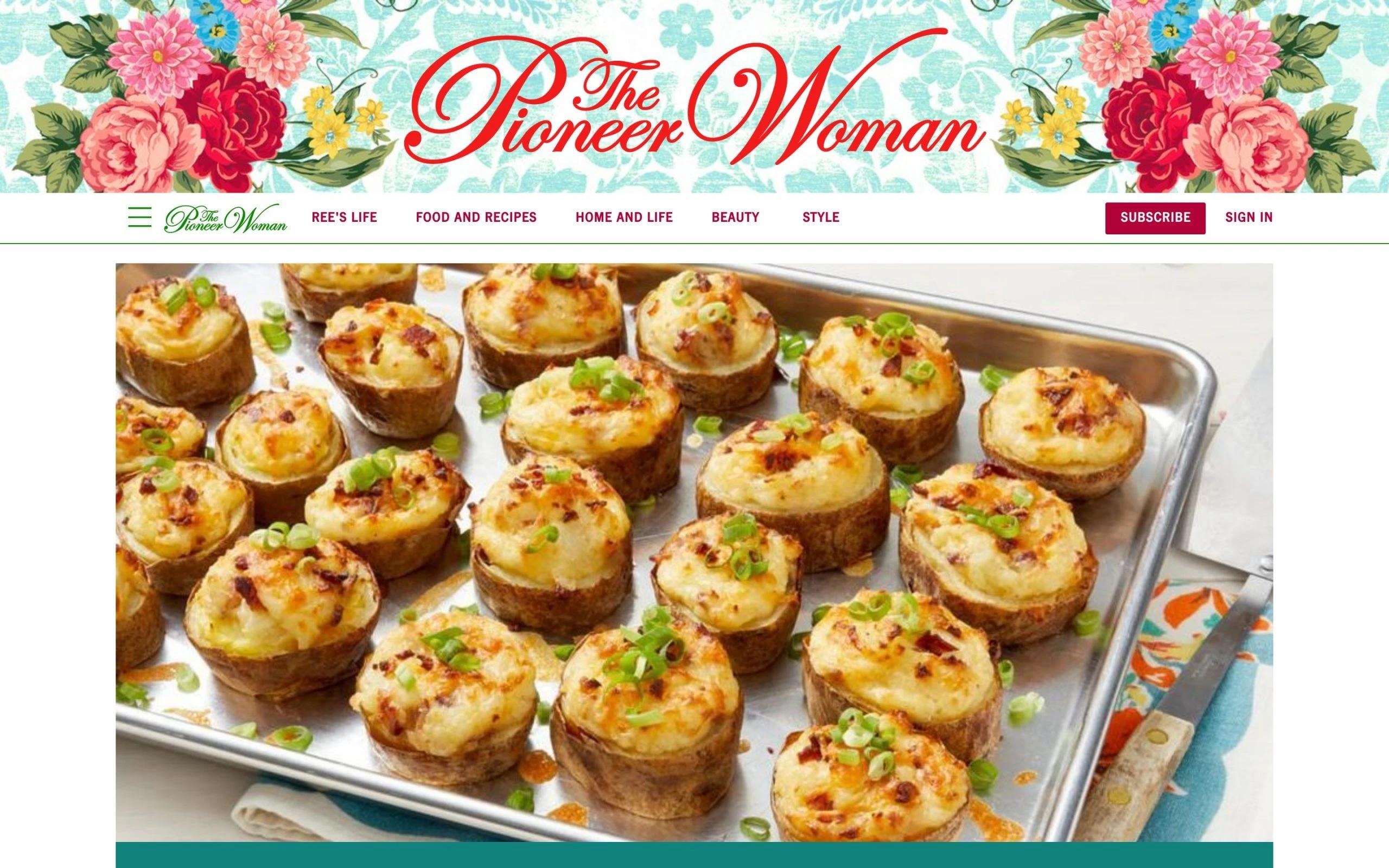 The Pioneer Woman is one of the best female blogs where you will find healthy food recipes, expert cooking advice, effortless style and beauty tips, and fantastic home decor ideas. If you are interested in cooking and want to create an informative website, you must take a look at this interesting blog.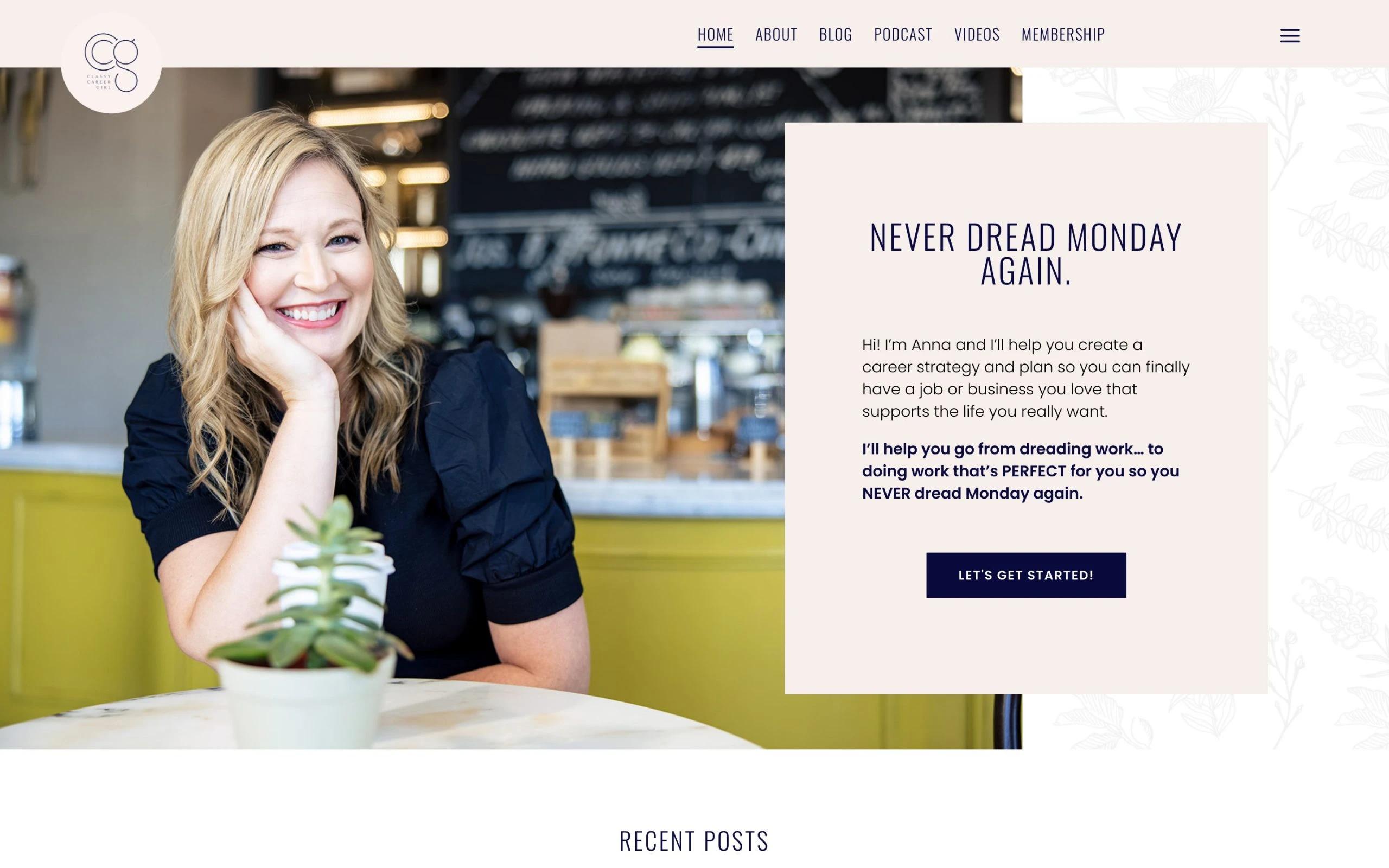 Do you dread Mondays? Well, it's common among those who don't love their work. Anna Runyan, a former corporate consultant turned entrepreneur, will help you create an effective career plan so that you can do what you really love with her womens blog. Her woman blog is an informative platform where you can expect content on business ideas, side hustle, following your passion, and honest success stories.
Why is Classy Career Girl Our Top Pick?
The content is super relevant and helps visitors thinking about career changes. Anna has really done her research into the struggles working women face. Her advice on finding fulfilling work feels personally tailored since she gets her listeners. The visuals and designs are also really clean and easy to navigate. Everything is well organized in this female blog so it's not overwhelming to find what you need.
Joanna Goddard, an excellent female blogger, started this lifestyle blog as a weekend hobby, but after a few years, it began to attract many visitors, and the blog became her full-time job. Cup of Jo covers various interesting topics like fashion, beauty, books, food recipes, relationships, career, travel, etc., making it a one-stop platform for all women who want to get the best out of their lives. This is the most aesthetic woman blog you can find!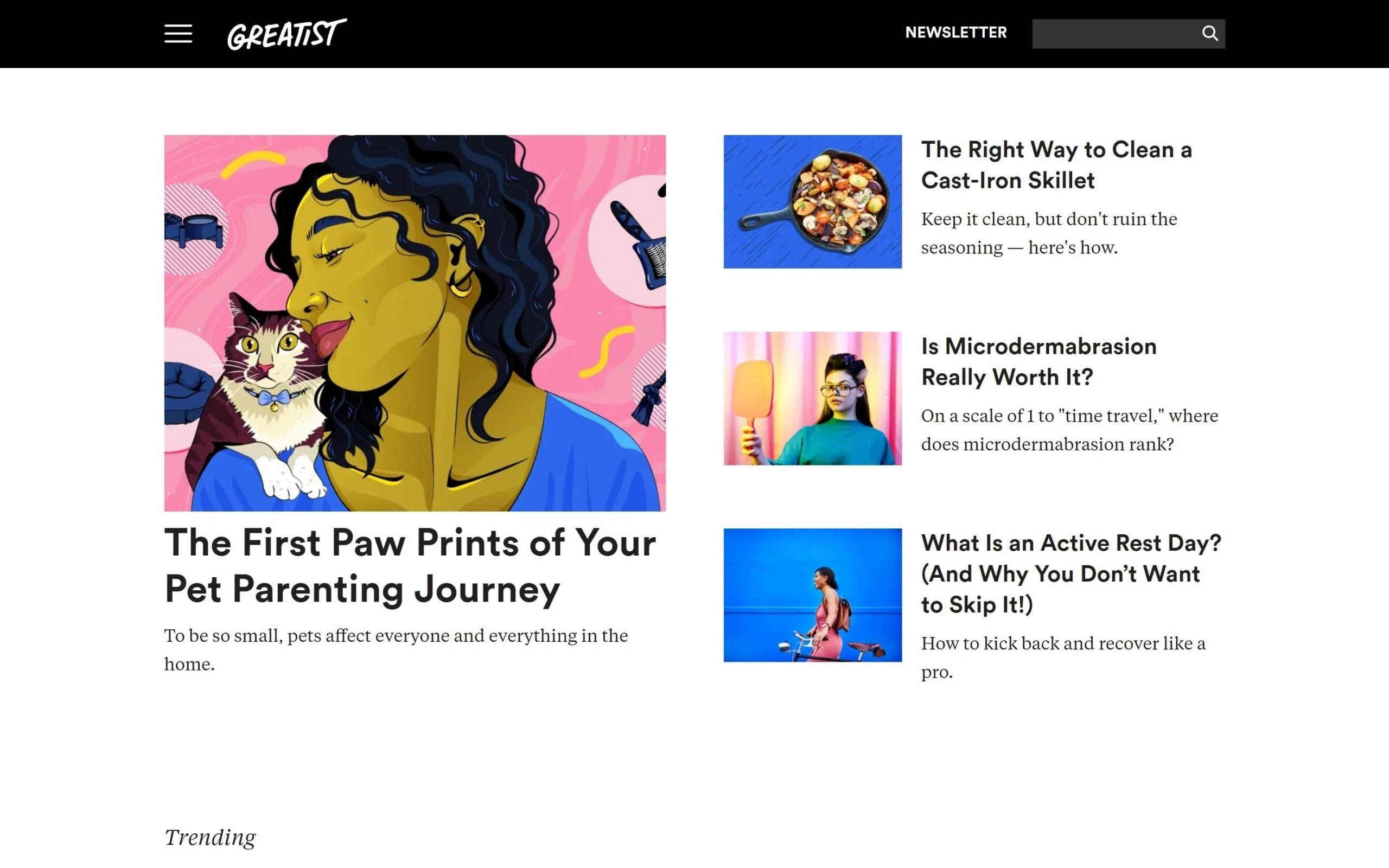 If you want authentic information about living a healthy lifestyle, Greatist is the blog you should follow. The website provides valuable content on relationships and physical, mental, and sexual health, which are reviewed by medical professionals. The website also contains numerous food recipes, workout videos, daily newsletters, product reviews, and many more.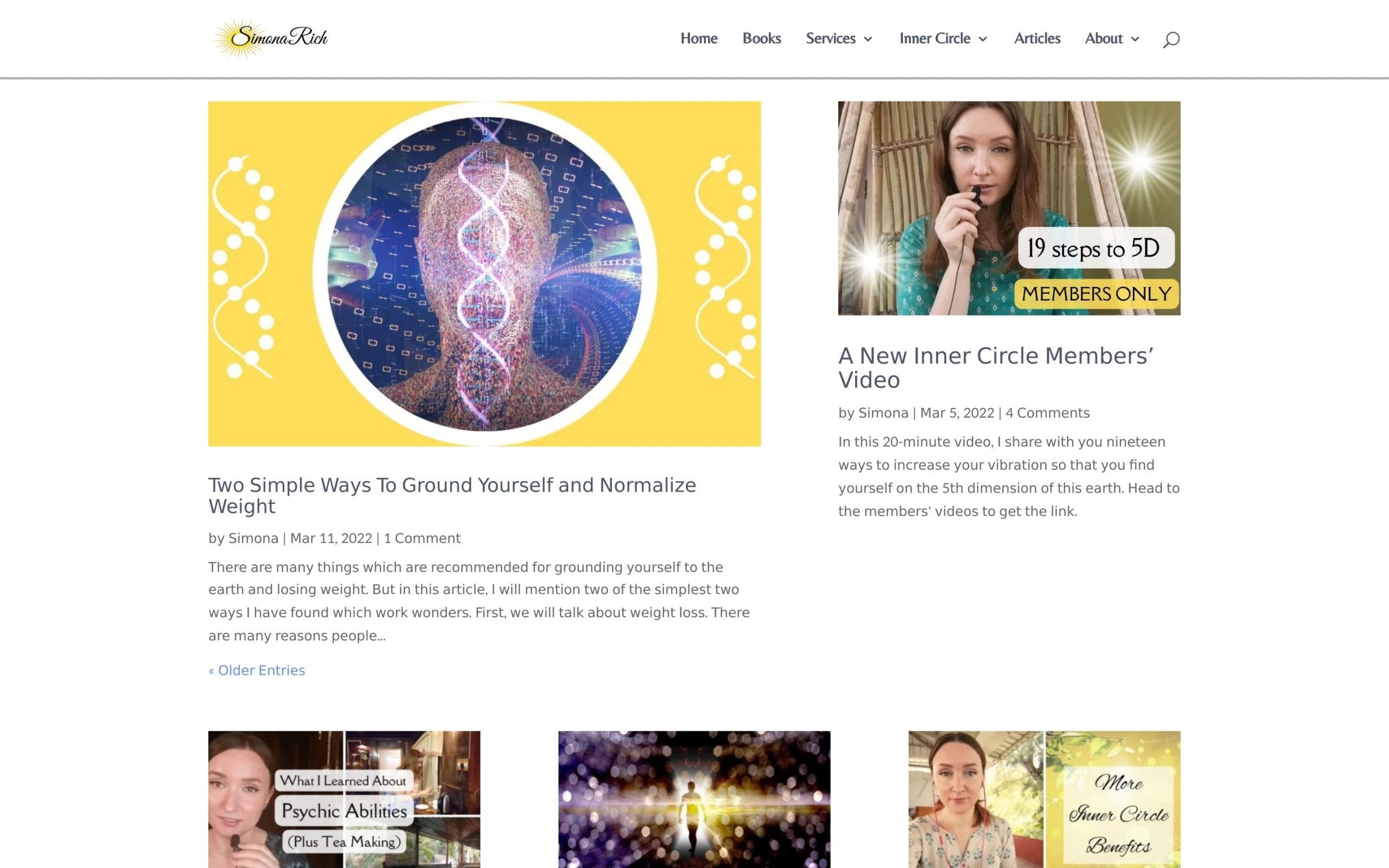 From spirituality, astrology, travel to marriage, Simona Rich, one of the best female bloggers, shares her life experiences and knowledge that helps many worldwide. She was born in Lithuania and faced many emotional ups and downs in her teenage years. She says that meditation helped her to gain control over her emotions and life. Undoubtedly, Simona's blog is one of the best blogs for women who want to keep a work-life balance and keep their mental health and wellness.
Xo Necole is one of the best women empowerment blogs that focuses on promoting positive images of females. From beauty, relationships, fashion, travel to career, the website will educate, inspire and empower you. In addition, you can also share your inspiring stories and opinions with others on the platform.
StyleCraze is a woman blog for those looking for fashion, beauty, and style ideas. You will find valuable content on wellness, relationships, and DIY projects on the site to make your life colorful. This is a global platform that has a total of 25 million followers across social media making it the top blogs for women.
Celestine Chua is one of the female bloggers who believes that there is more to life than just working in a good company or earning a lot of money. She founded Personal Excellence in 2008. She delivers informative articles, videos, podcasts, eBooks, etc., covering topics like self-improvement, emotional mastery, and success in her inspiring woman blog.
This is a lifestyle woman blog that aims to help women live an interesting and fulfilling life. You can expect healthy recipes of delicious dishes, wonderful beauty and design tips, and articles on wellness and entertainment. This ladies' blog will teach you how you can live well and simplify your life without any major compromise.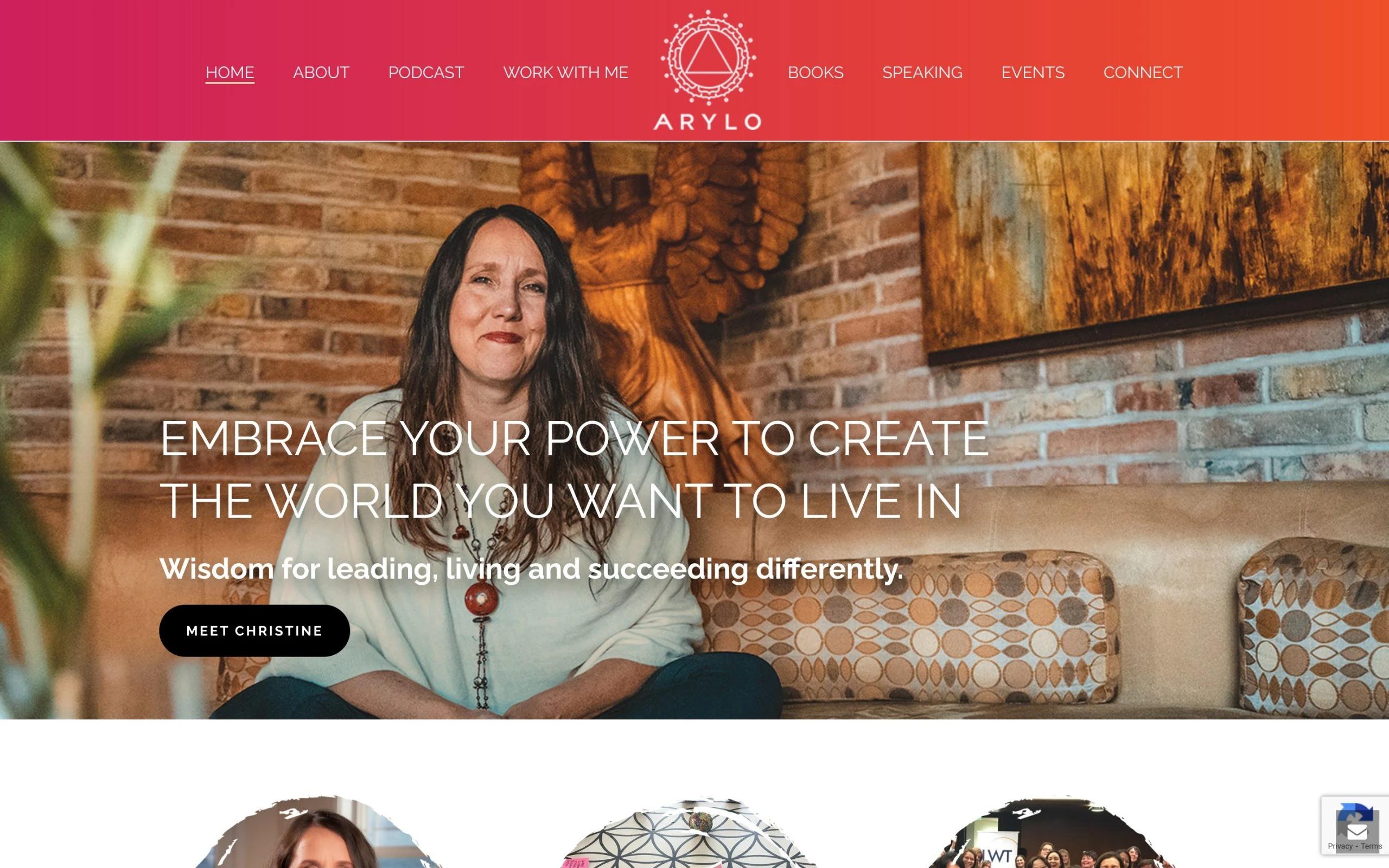 Christine Arylo's woman blog would empower and inspire you to do what you love to do and live the life you want to live. The contents touch on topics like women empowerment, leadership, self-love, and motivation that would guide you to make progress in spirituality and life.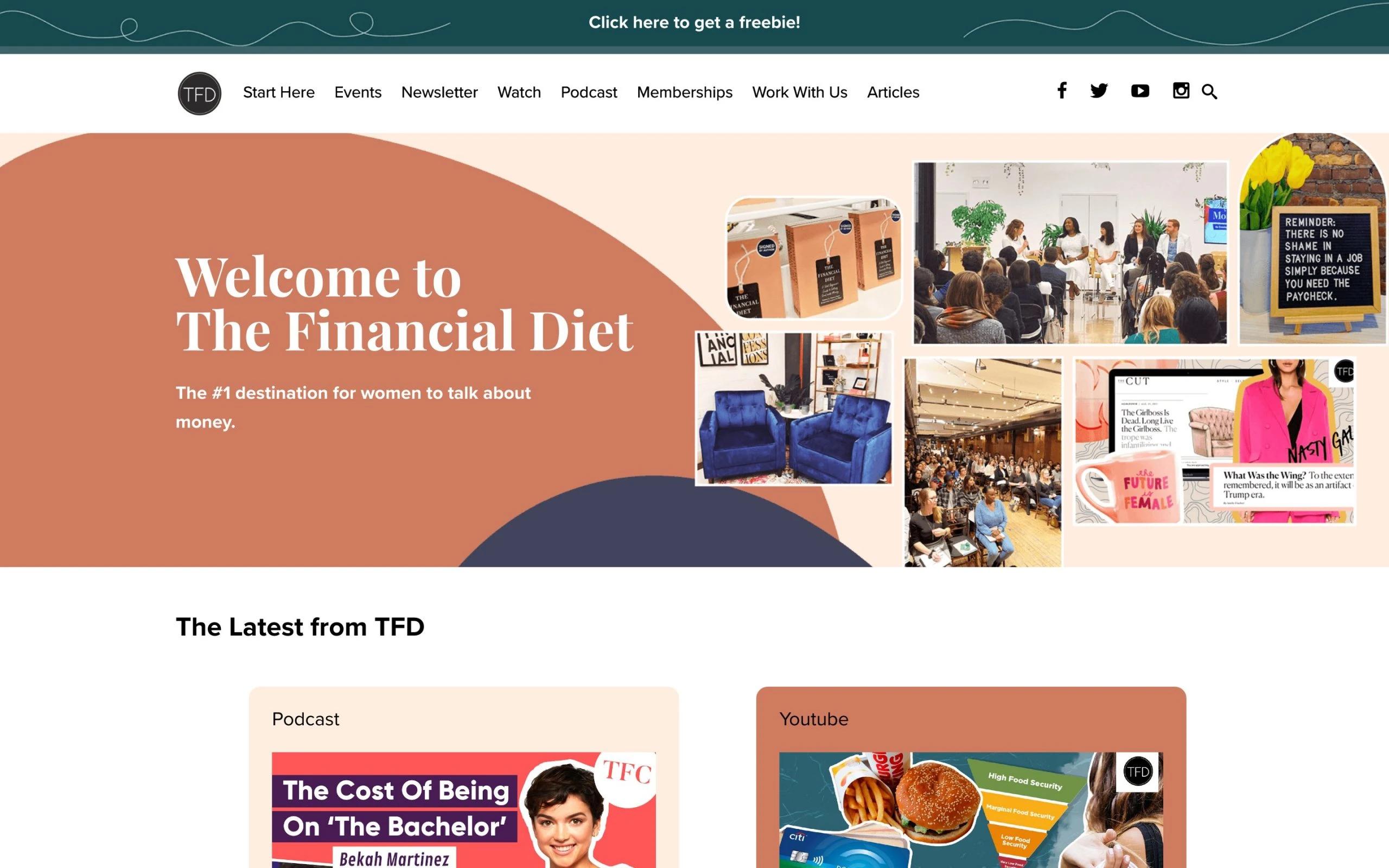 Chelsea Fagan started The Financial Diet in 2014 as a personal blog to track her daily budget, which has now become a popular platform where young women learn about money management. The blog aims to change how you think about money and make you more confident and not ashamed when talking about your earnings.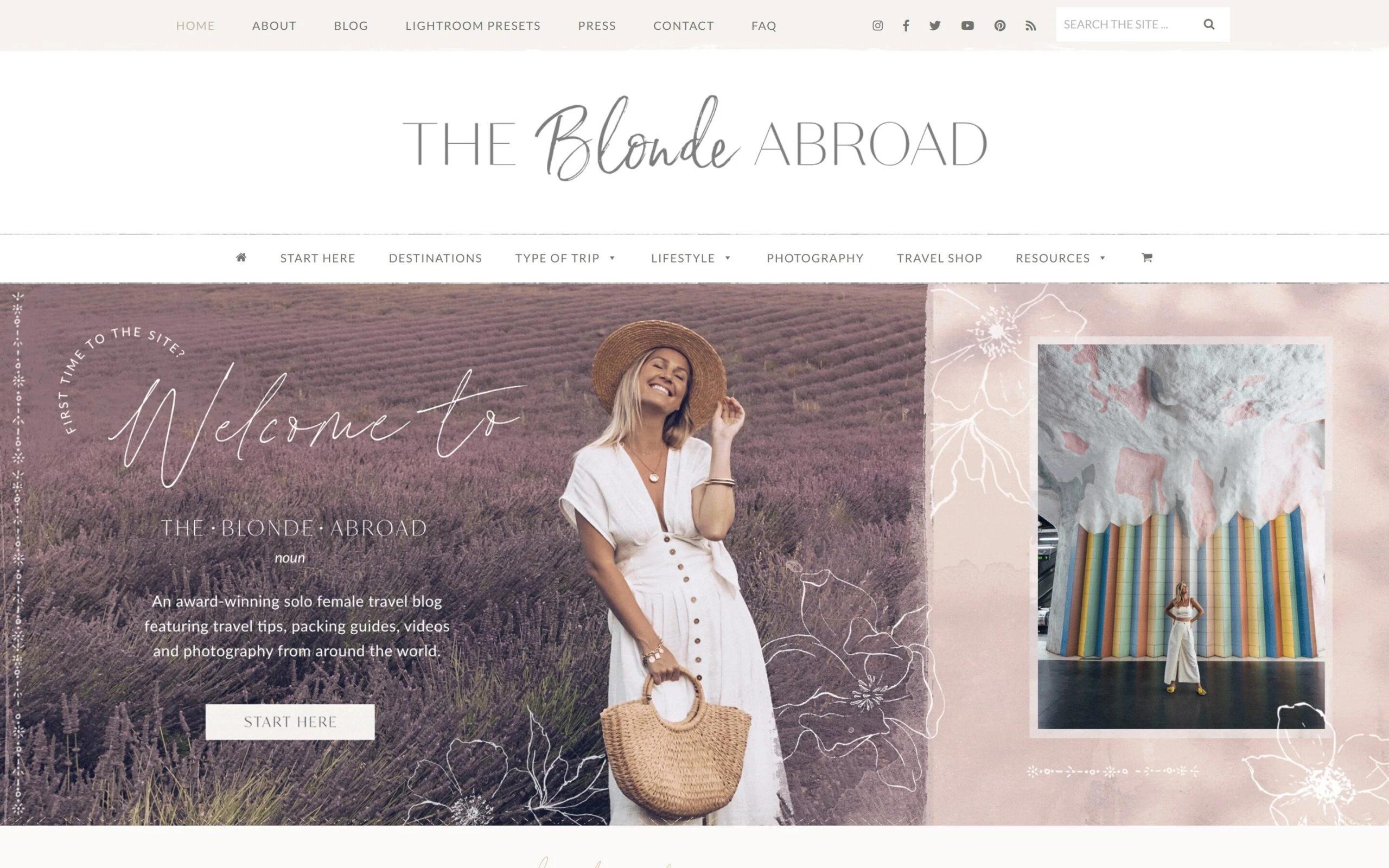 The Blonde Abroad is an award-winning woman blog that shares travel tips, packing guides, destination recommendations, food recipes, and style tips. If you are a travel enthusiast, the blog will boost your wanderlust and inspire you to set out on an adventure and explore the world. This is surely the best among travel blogs for women.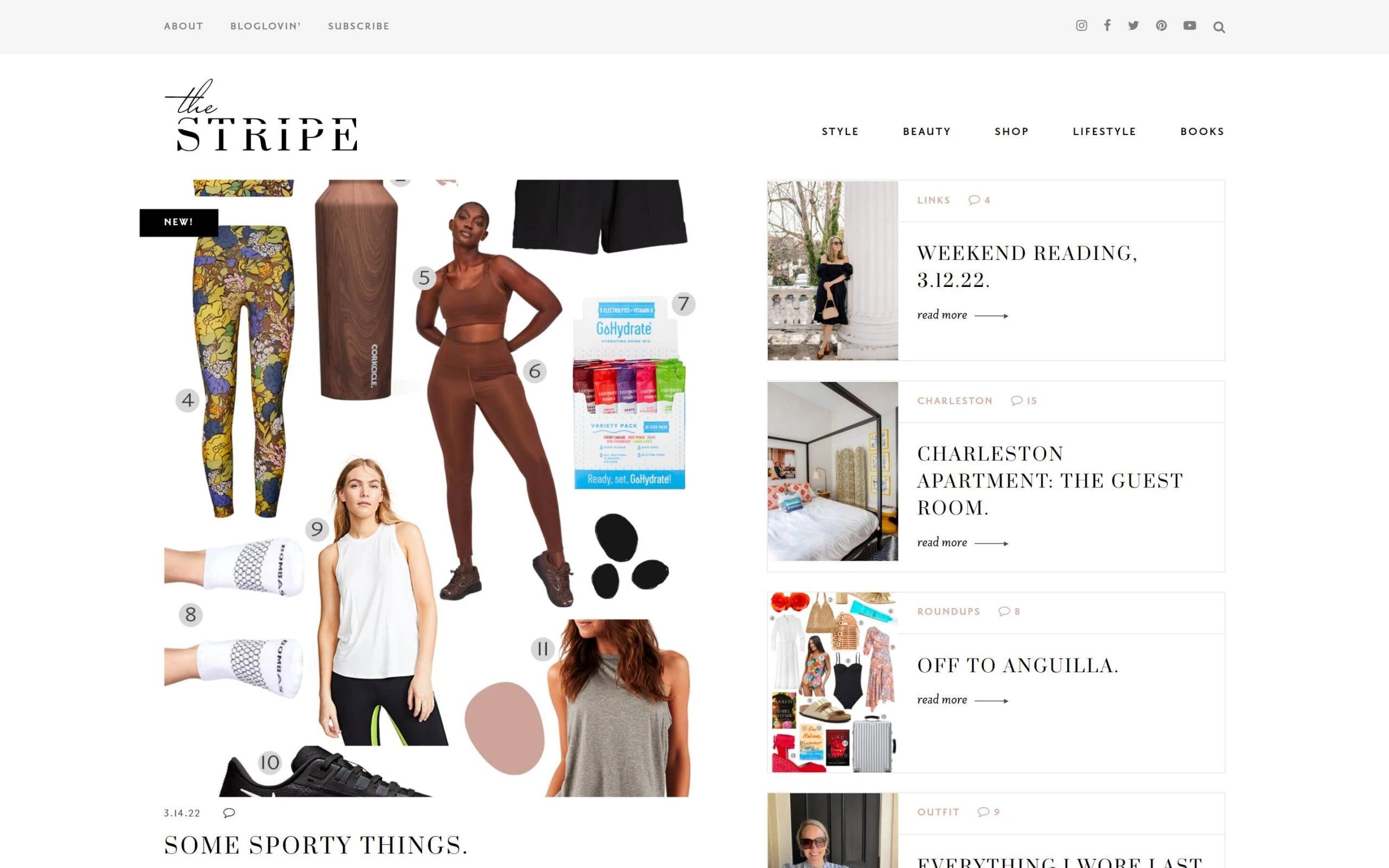 The Stripe by Grace Atwood is an interesting female blog that touches many topics like beauty products, books, travel guides, personal style, DIY projects, etc. The blog aims to make you confident and help you learn something new so that you never stop growing.
This blog is all about self-development and motivation for women. A Girl in Progress will make you believe that you don't have to be perfect to be the best version of yourself, but you can do it by embracing your imperfections. The site will recharge your motivation level to overcome any challenges in your life.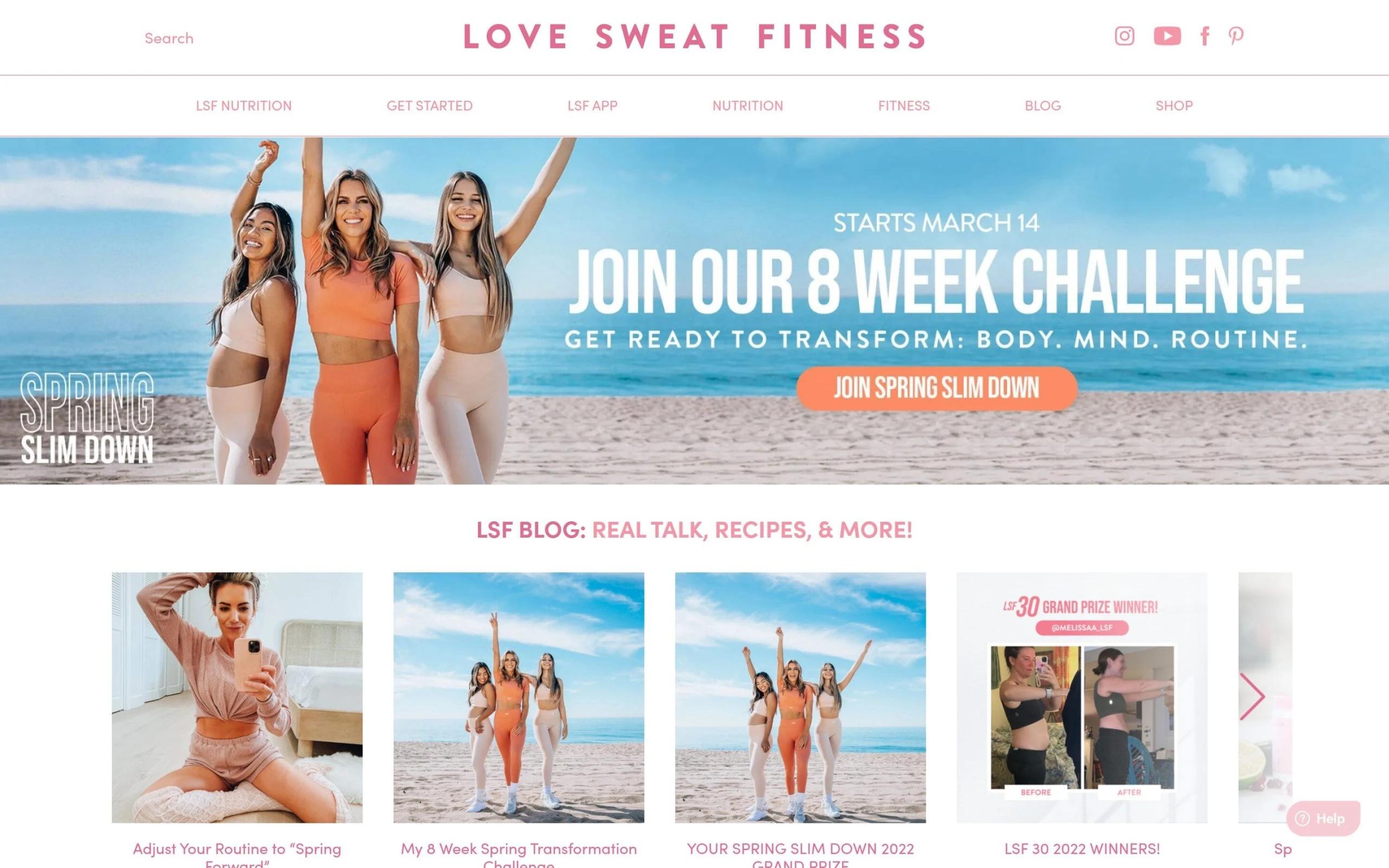 Katie Dunlop created her woman blog in 2014 when she discovered her passion for fitness. Love Sweat Fitness, a top blog for women, is a community of empowered females who will help you live a healthy lifestyle by providing you with informative articles on health and nutrition.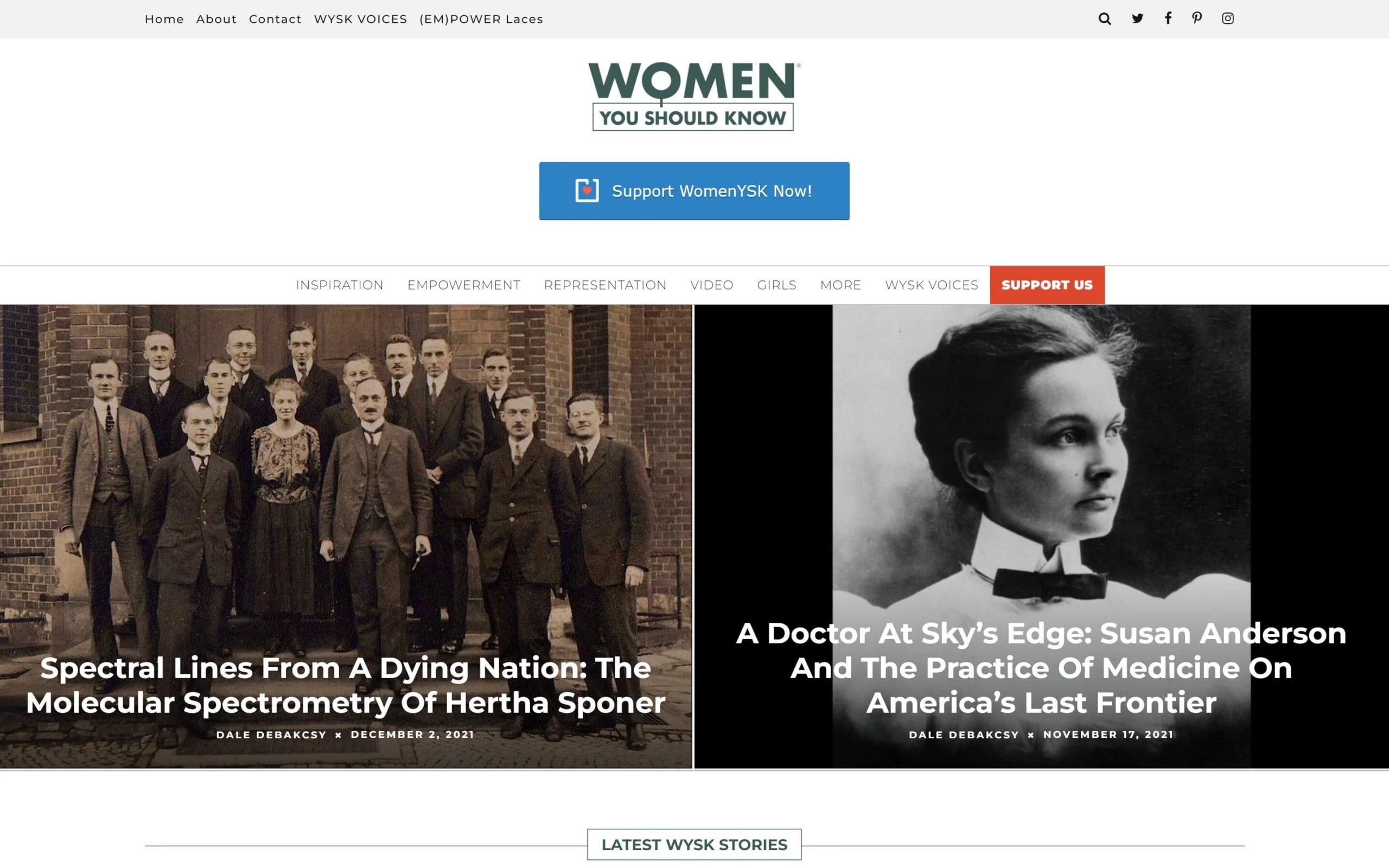 This is a leading editorial platform founded by entrepreneurs Jen Jones and Cynthia Hornig. Women You Should Know is a motivational female blog that strives to empower females by sharing stories of different inspiring women around the world who are changing the traditional beliefs attributed to them.
You already know how important SEO is for getting organic traffic in your blog from the search results. Aleyda Solis, an SEO expert and professional speaker, will provide you with in-depth information and guides on search engine optimization. She is an inspiring personality to follow.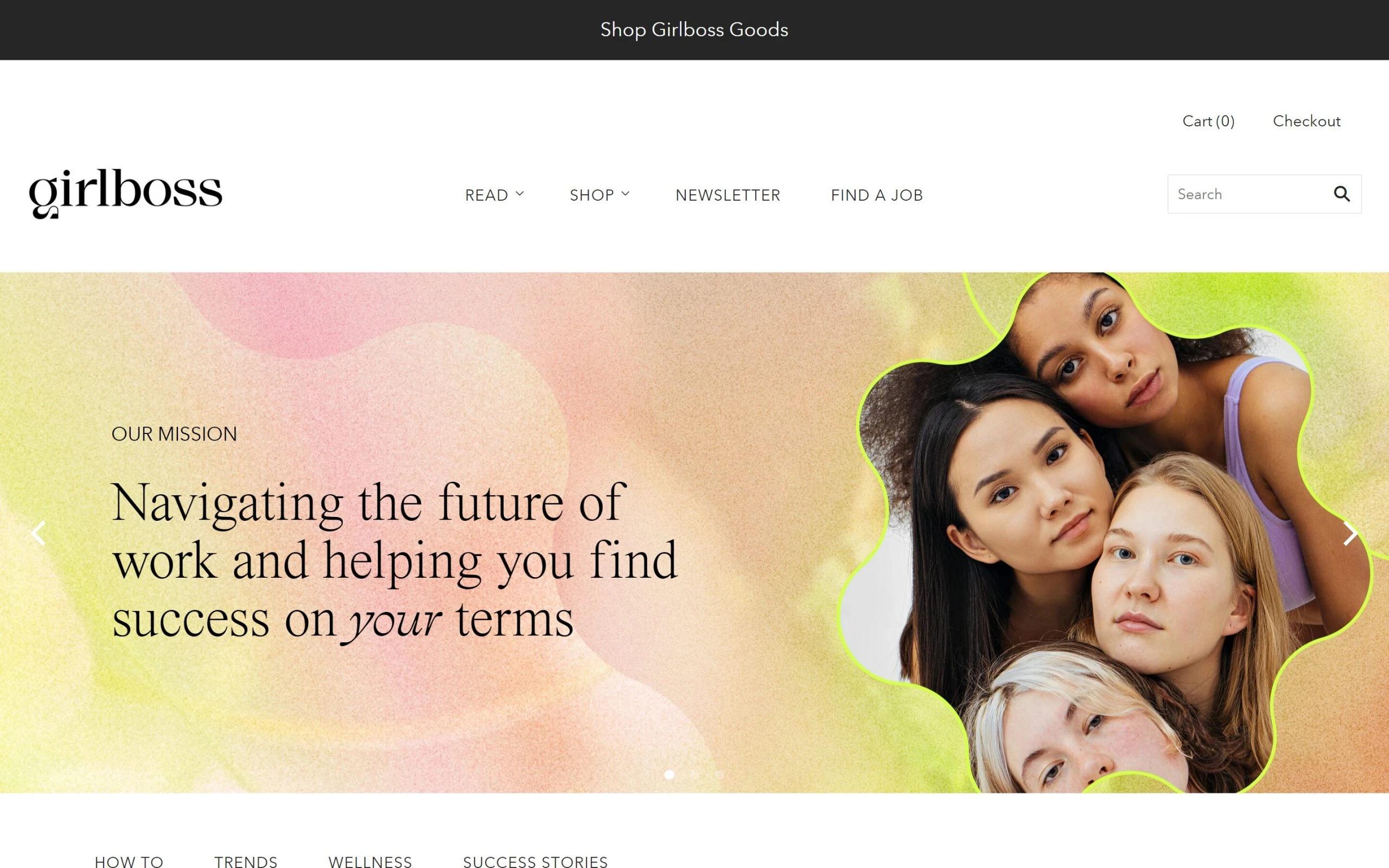 GirlBoss is one of the best blogs for women that aims to help them succeed personally and professionally and redefine success in their own ways. This blog for women in their 20s is right for those looking for interesting content on beauty, wellness, career, money, and life.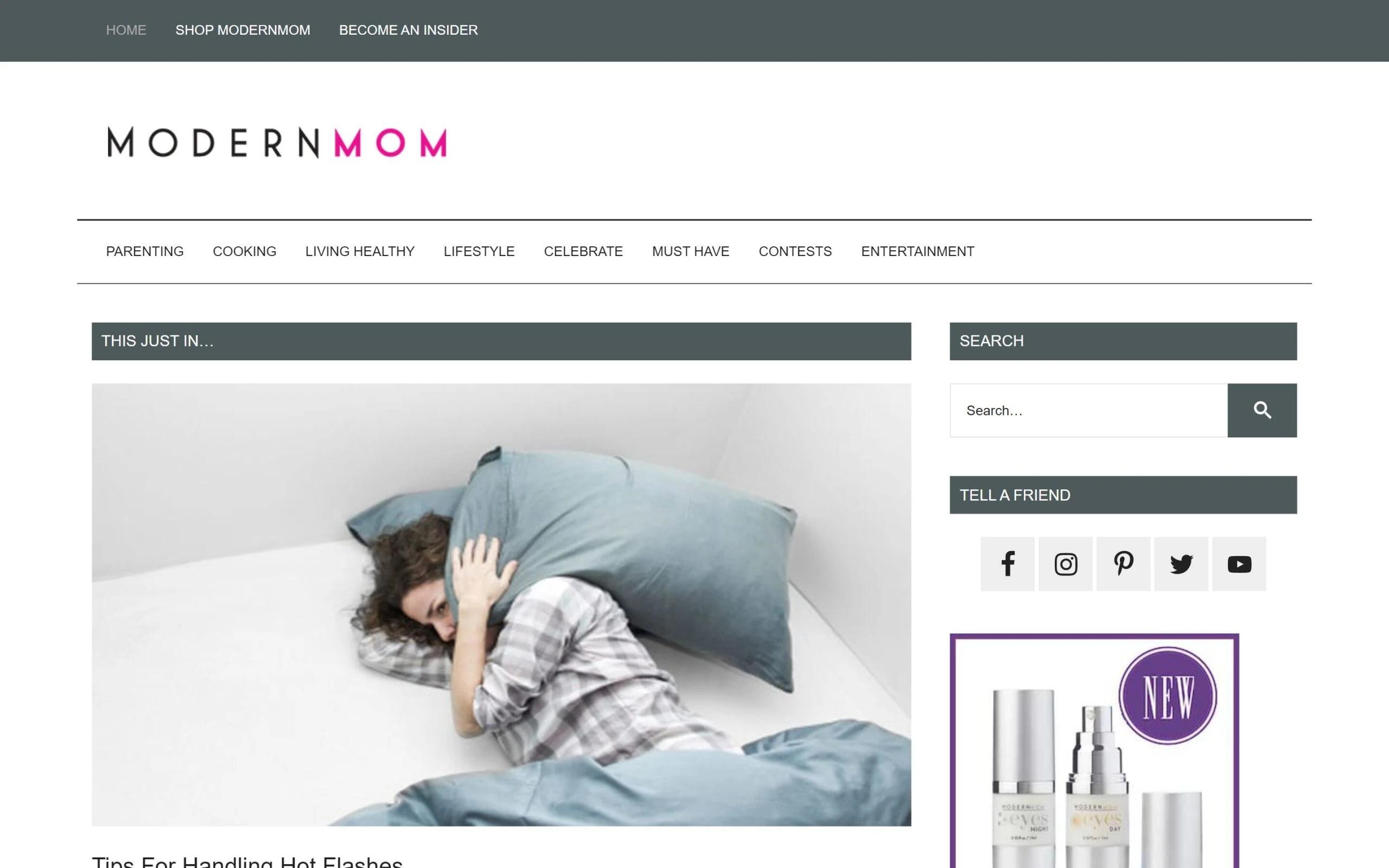 If you are a mom, you know how challenging it is to be a good parent. But when there are websites like Modern Mom, things can be made easier. This female blog shares practical advice on parenting, pregnancy, health, cooking, etc. that will inspire you to live a better life.
10 Best Women Empowerment Blogs That Will Make You Invulnerable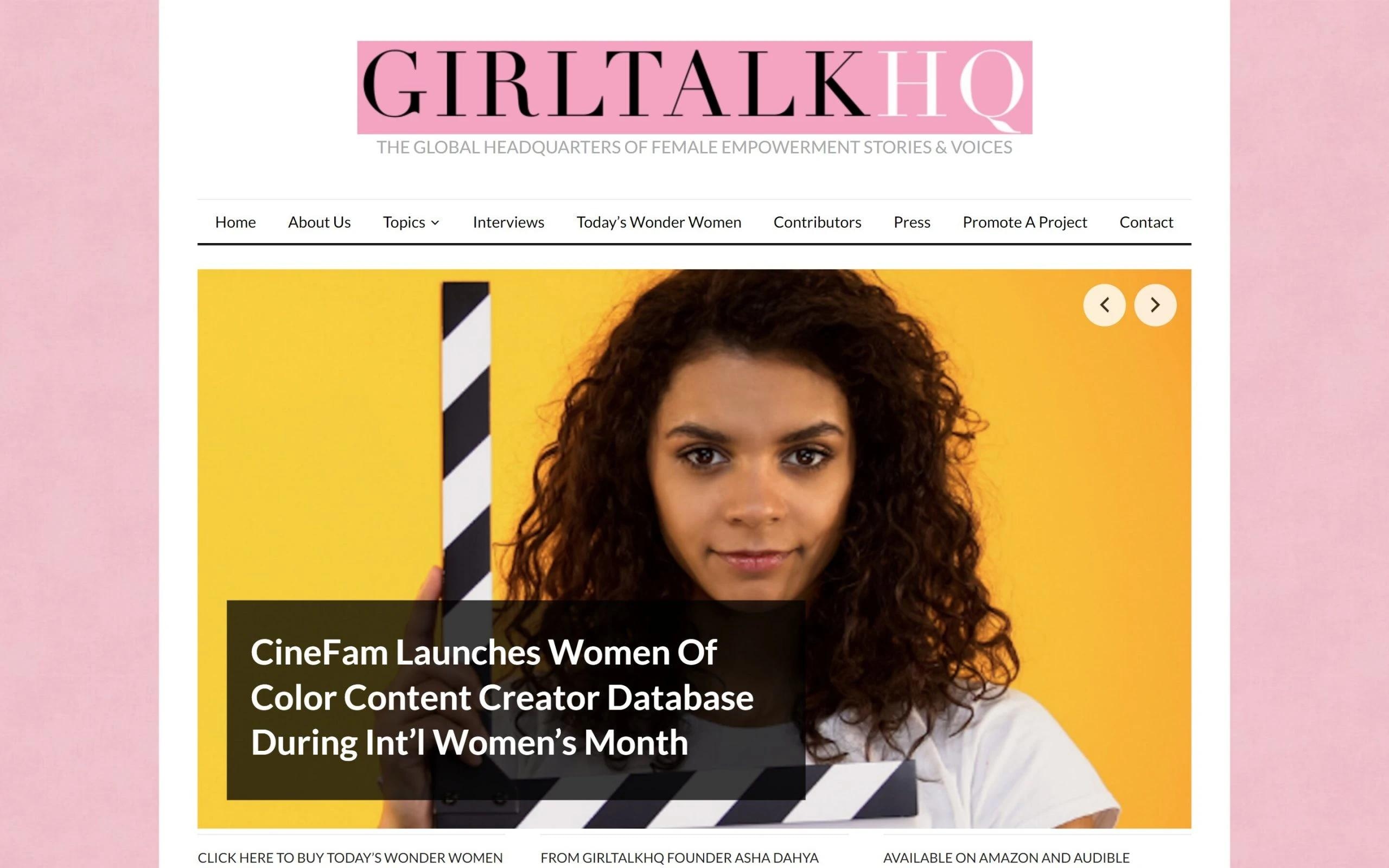 Asha Dahya grew up with many challenges and faced numerous barriers to get what she wanted. She started Girl Talk HQ, one of the best female empowerment blogs, to help amplify the voice of all those who go through difficulties and desire to grow. In this blog, you can expect honest and inspiring stories of women around the world. This is the best blog for women in their 20s
Why is Girl Talk HQ Our Top Pick?
The content covers a really wide range of topics that could appeal to anyone, from careers to creativity to important social issues. There's always interesting new interviews and stories to check out. The articles highlight underrepresented groups and amplify voices we don't always hear from mainstream media. It's cool to learn about different experiences.
SheHeroes is one of the blogs for women that focuses on the empowerment of young girls from all backgrounds and classes. Believing in the concept- if you can't see it, you can't be it– the blog shares influential stories of successful women, which propels girls to think big and unlock the hidden potential. This is an inspiring woman blog that shares powerful stories.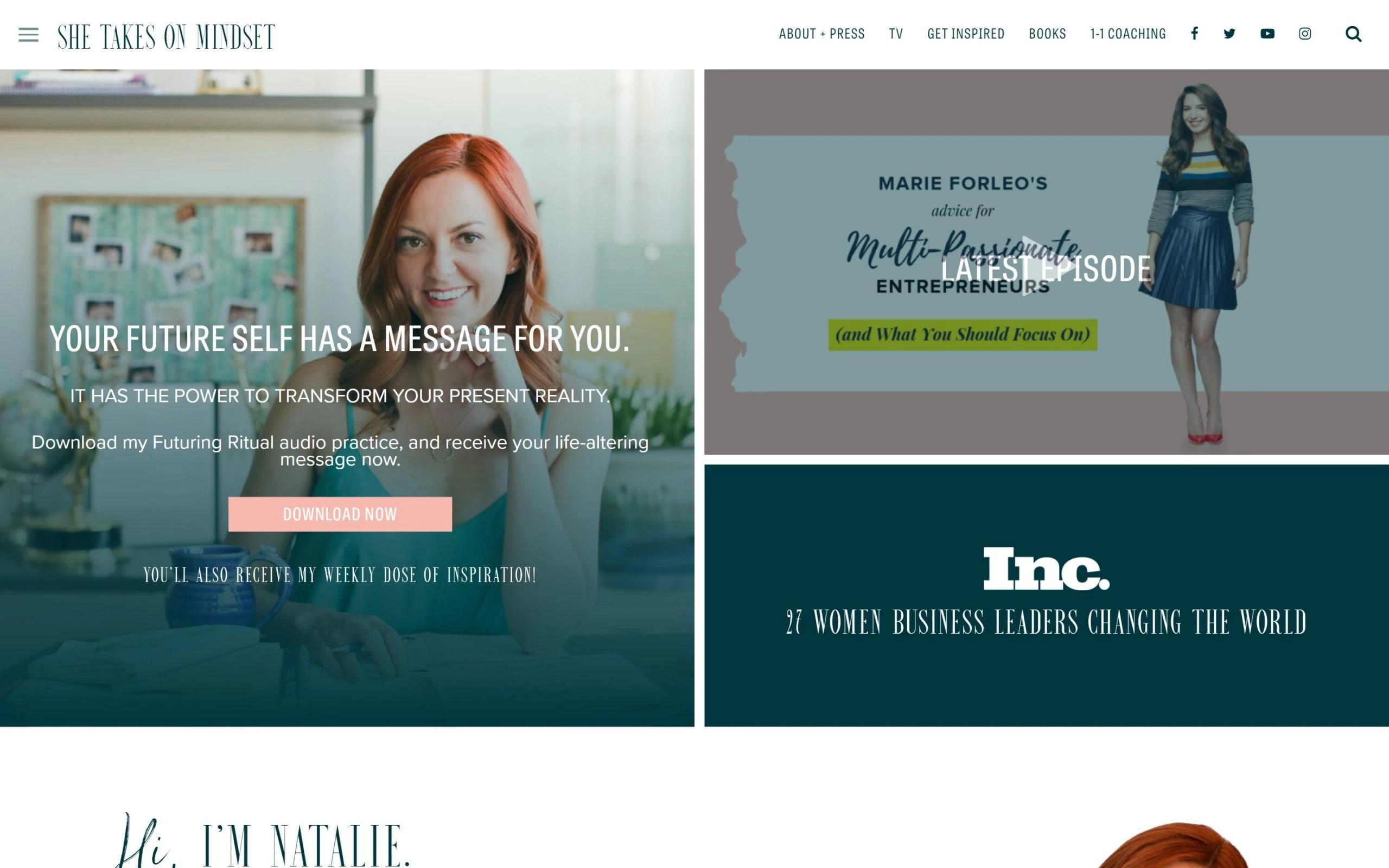 From building habits, being more productive, strengthening physical health to getting motivated, this blog will teach you to live a better life. Natalie MacNeil is one of the most influential women who got featured as one of 27 women leaders changing the world by Inc.
Women's Voices for Change strives to help women over 40 so that they can realize their power and potential. The website features in-depth articles on health, lifestyle, culture, and emotional health, making it a resourceful platform to visit and learn. If you were looking for motivational and encouraging blog for women in their 20s, this is the right website for you.
This blog aims to provide economic empowerment to women. If you want to earn money online, BlogHer will prove to be an excellent resource, delivering you content on various topics like creating your brand, digital marketing, blogging, and building your business.
If you are interested in building your startup but feel discouraged because of the male-dominated society, you must follow Women 2.0. This is an inspiring website that will encourage and empower you to take the right steps for your business growth.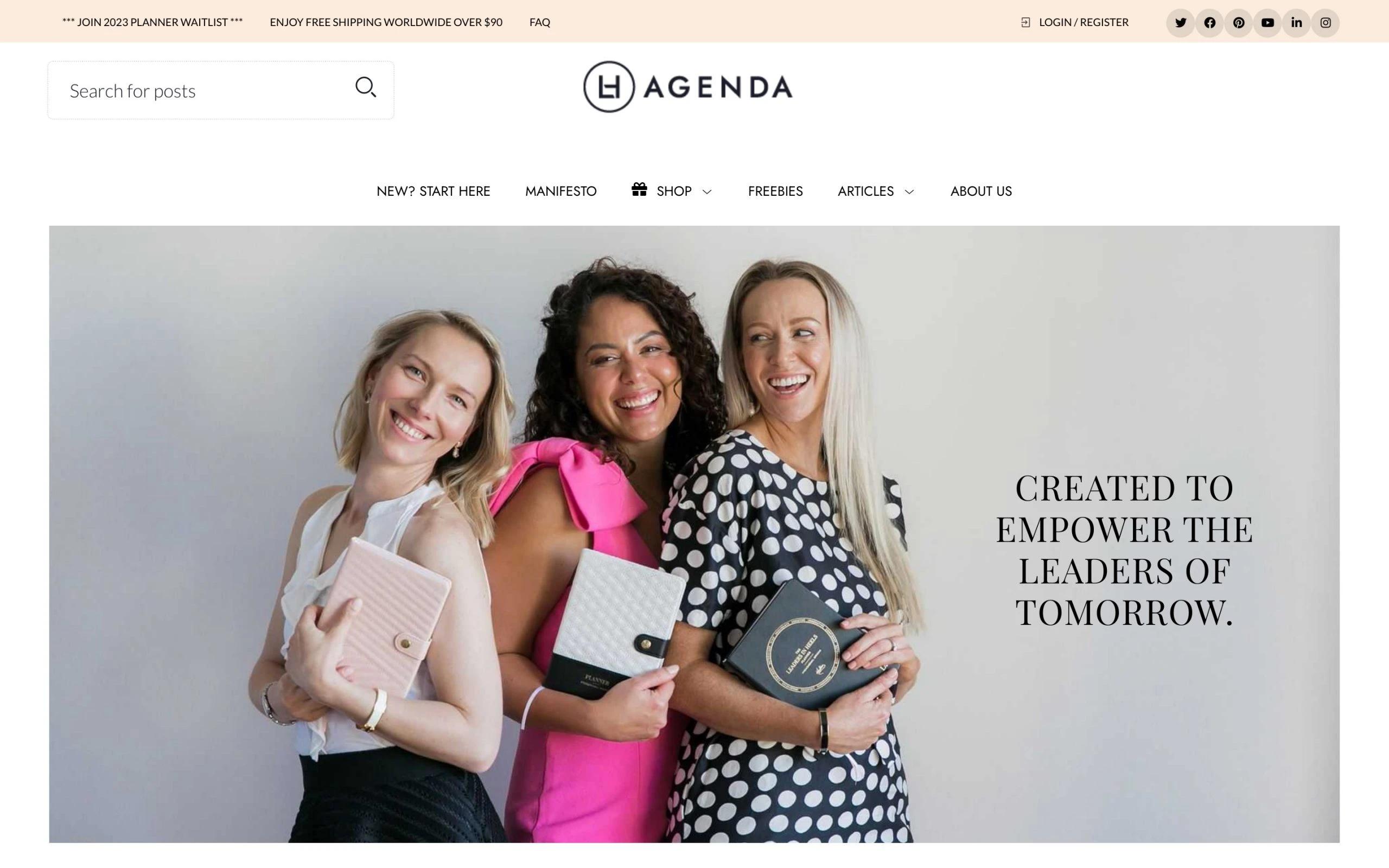 This is an online community that focuses on making leaders for tomorrow. LH Agenda believes that becoming the leader of your own life will allow you to do what you love the most, may it be working in a job, running your business, freelancing, or following your passion.
Her Campus is one of the best websites for female college students that runs with the mission to help college women everywhere. You will find valuable articles on various topics, including motivation, experiences, physical and mental health, beauty, and fashion.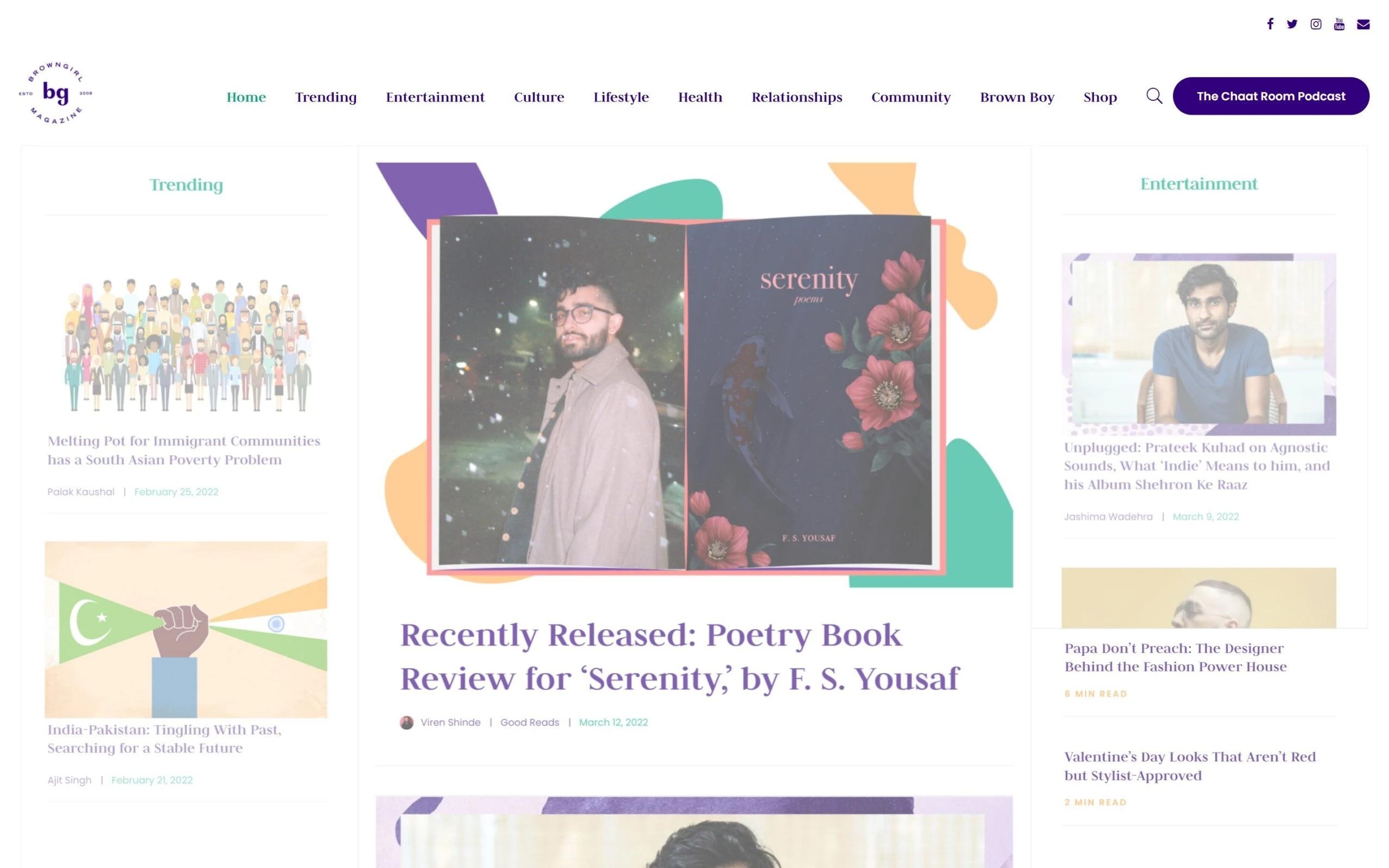 Brown Girl magazine strives to empower South-Asian people to live the life they dream. From news, feminism, politics, health, lifestyle, entertainment, beauty, and fashion, the blog will provide you inspiring content with captivating storytelling.
Founded in 1864, Girls Inc. is one of the oldest organizations dedicated to reducing the challenges faced by young women in society. The website will mentor you to value yourself, face challenges and discover your hidden powers. Girls Inc., one of the best blogs on women's issues, targets to solve serious problems like bullying, harassment, and sexual violence.
Top 10 Women Self-Care Blogs That Will Teach You to Love Yourself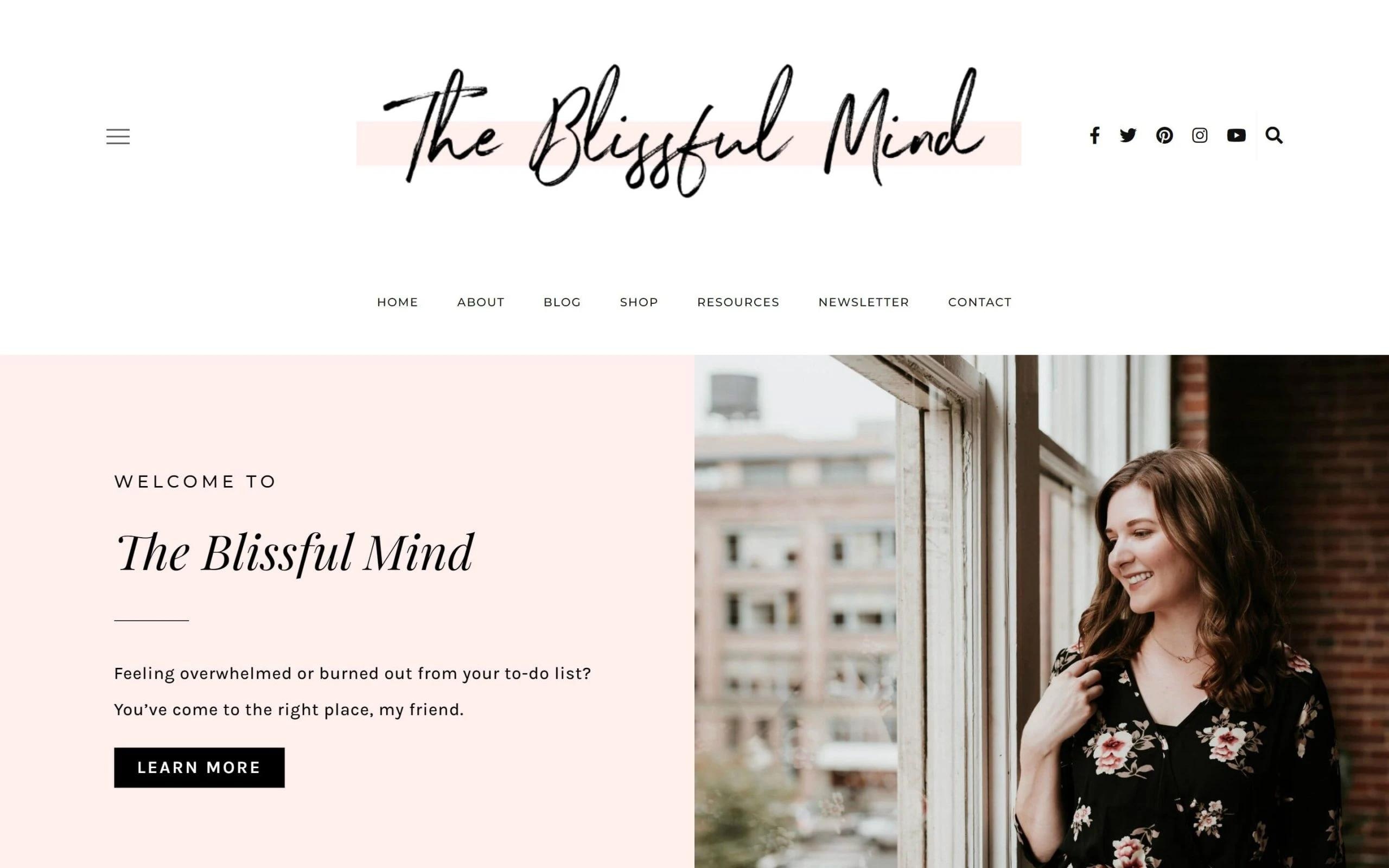 Catherine, the founder of The Blissful Mind and one of the best female bloggers out there, is a mindset coach and personality development expert. Her blog can help you control your thoughts, develop a strong mindset, build great self-care practices, and manage your time so that you live a blissful life full of achievements.
If you have any mental illness like eating disorders, ideation, or complex trauma, Uncustomary will guide you to overcome them. Mary England suffered several mental illnesses for over 20 years, which made her start this blog and share her personal experiences to help others having the same problem.
Blessing Manifesting is one of the blogs for women we recommend if you want to know how to deal with depression and anxiety. Dominee Calderon created this blog to encourage others to focus on mental health and self-care. You can expect valuable content on self-love, spirituality, body love, depression relief, and many more. If you were looking for fun and cozy blog for women in their 20s, we handled it for you.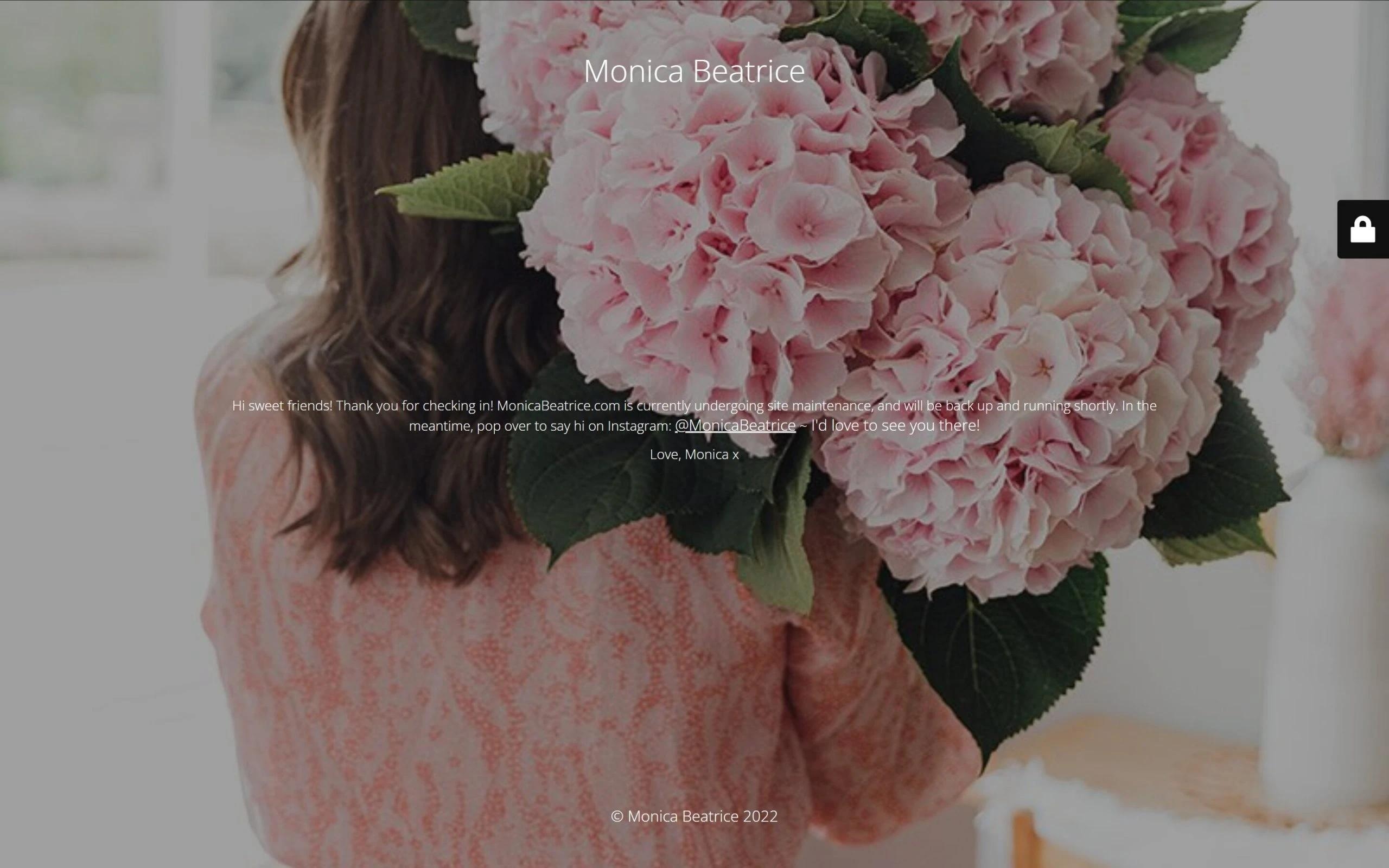 Monica Beatrice will help you make things a little bit prettier and find the right lifestyle that suits you. She writes on a variety of topics, including well-being, style, beauty, interior designing, and career, with an engaging writing style. You would certainly benefit from the rich experiences which Monica shares on the blog.
Why is Monica Beatrice Our Top Pick?
The clean and colorful design makes browsing the site really pleasant. Even the articles about things like skincare or interiors have nice visuals that make you wanna keep looking. There's a mix of topics beyond just lifestyle too like her wedding photos and pregnancy diaries. You might find stories you relate to or get new perspective on.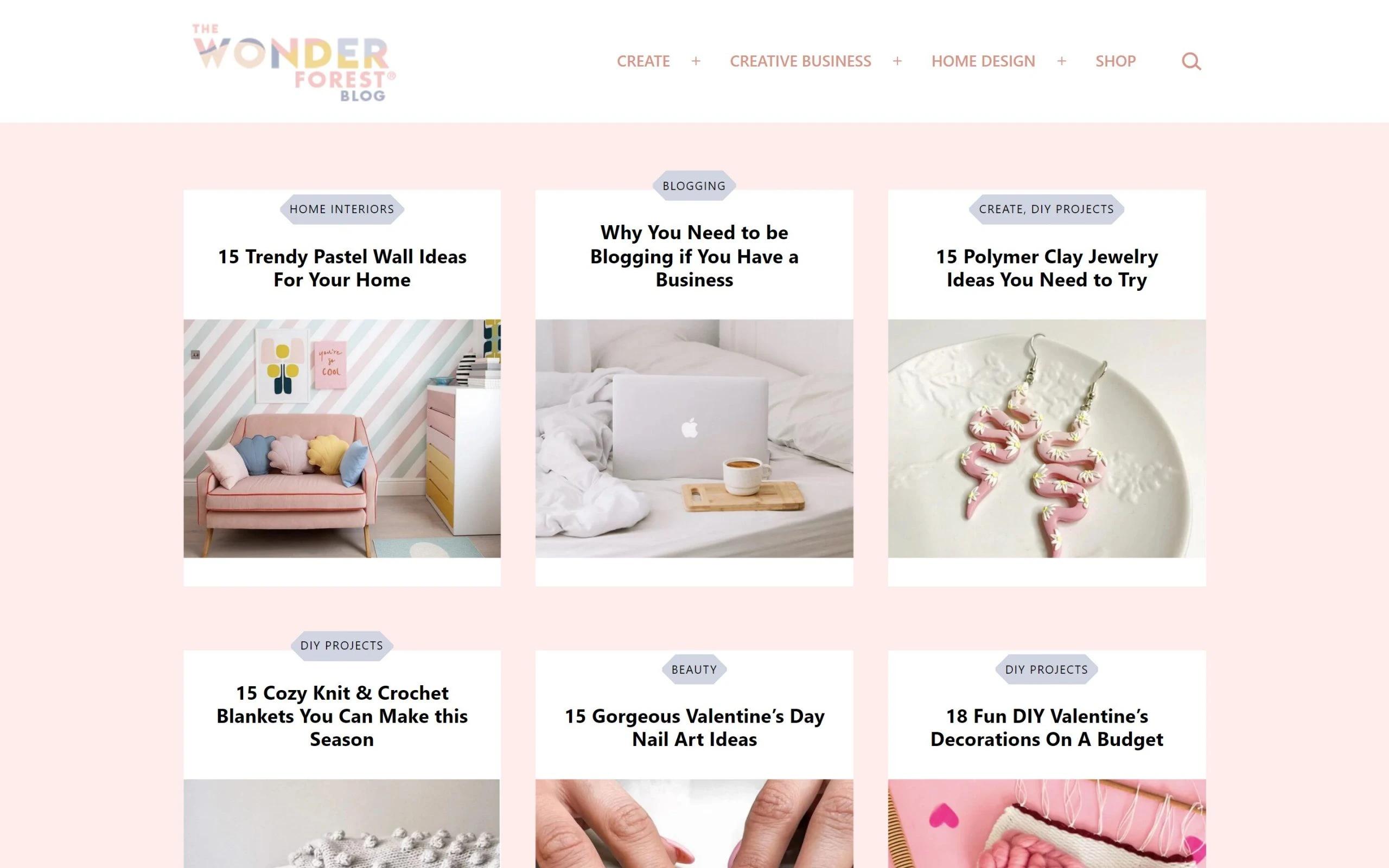 Dana Fox founded this multi-media creative brand that inspires and empowers women through its informative blogs. The Wonder Forest covers beauty, business, DIY, photography, blogging tips, and life advice. Once you visit this site, you will find yourself learning a new skill or feeling confident about yourself.
If you are in your 20s, you might face many challenges and confusions ranging from lifestyle, relationships, and career. Advice From a 20 Something was created for women in their 20s to help them make this decade easy and rewarding. The blog shares honest advice on relationships, self-improvement, career, fashion, and beauty.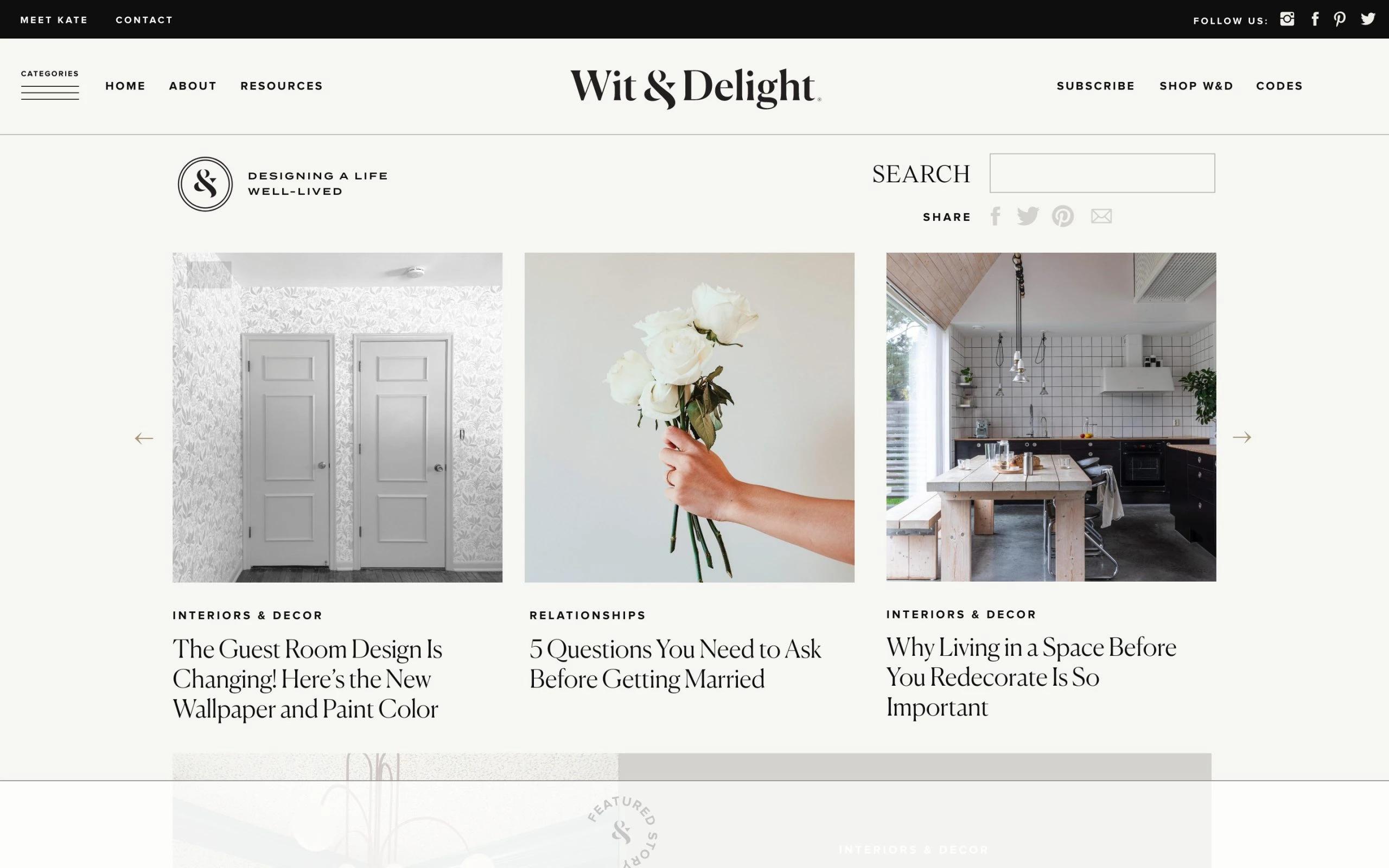 Wit and delight is a motivational womens blog that will guide you to live your life to the fullest. This site will make you feel less alone in those situations where you face many ups and downs in your life. You will find amazing articles on several topics on the platform, including motherhood, fashion, interior designing, mental health, and personality development.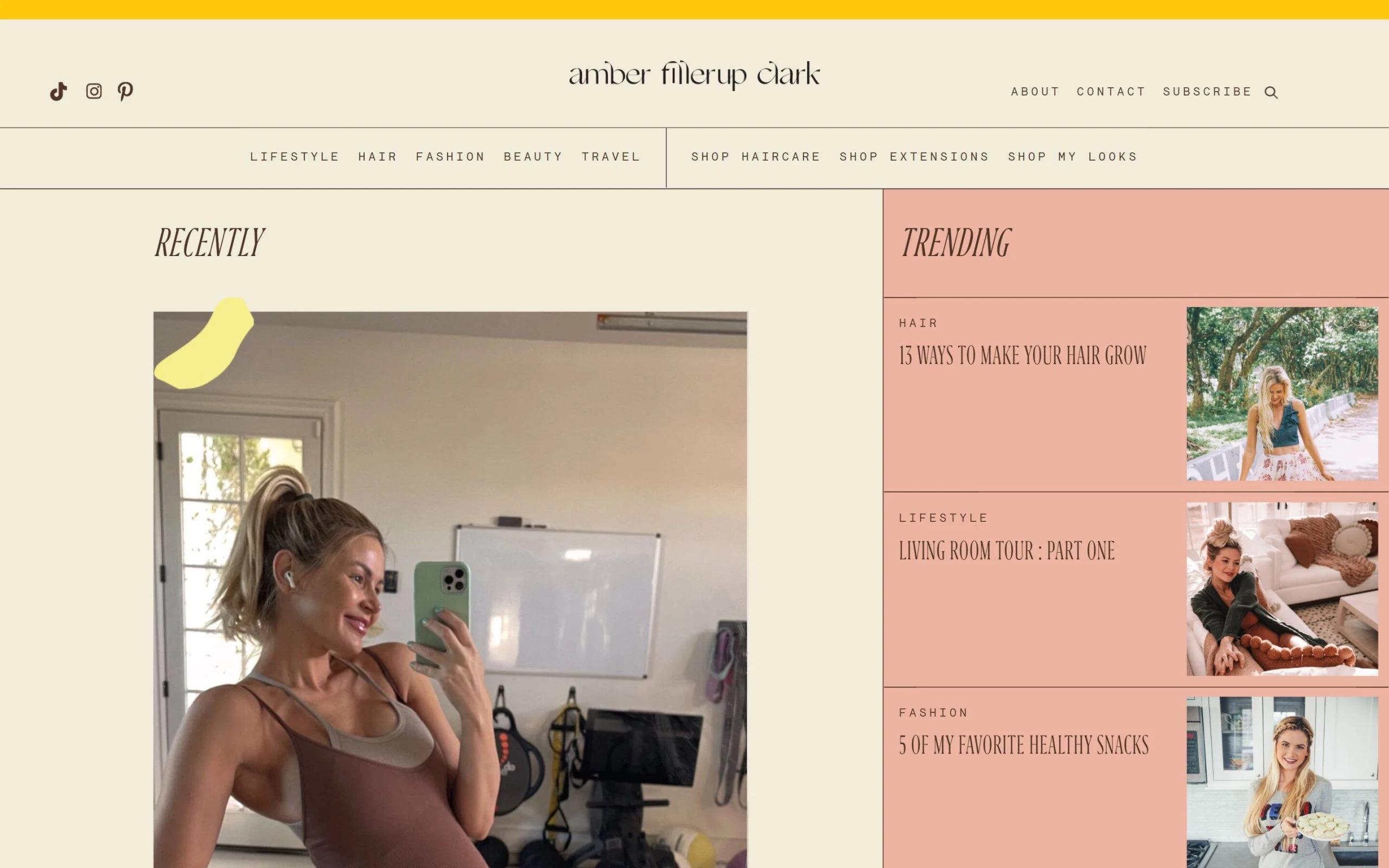 Amber started this blog to share her experiences and knowledge to inspire a few of her readers. Today, after a decade, the blog is one of the best personal blogs delivering inspiring lifestyle content. Reading her writings will certainly motivate you to be a successful blogger like her.
If you belong to the corporate world and are looking for fashion and style ideas, this is the blog to check. Corporette is one of the best fashion blogs for women, which will give you incredible yet straightforward ideas to look the best in your office. Apart from these, you will also find content on career advice and self-improvement.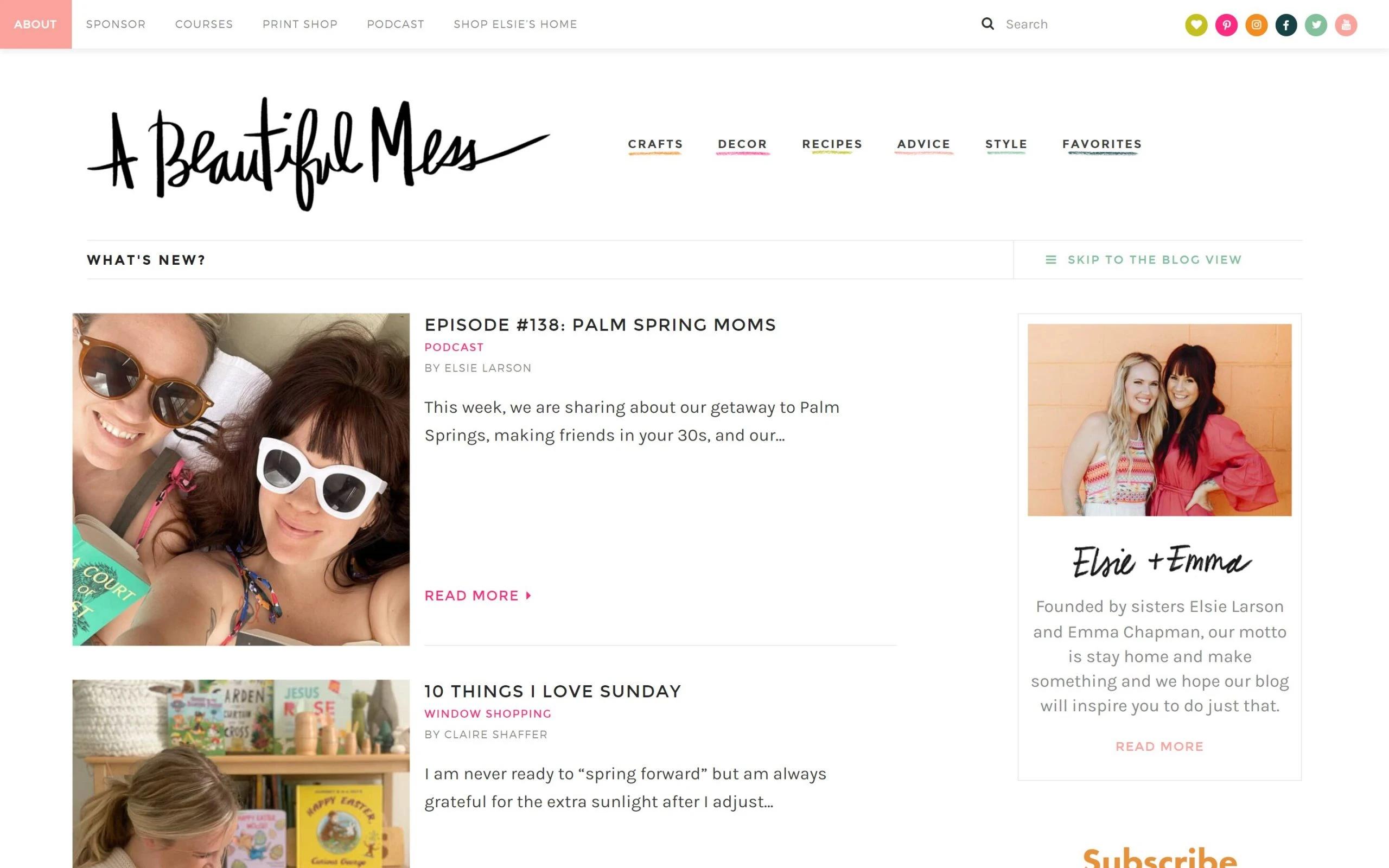 A Beautiful Mess is a lifestyle womens blog founded by two sisters Elsie Larson and Emma Chapman. The site is all about making your life creative at home. You can expect tons of unique and exciting content on home decor, crafts, recipes, and style. The blog also contains tips for blogging and building a successful online brand.
5 Most Inspiring Blogs for Women Over 50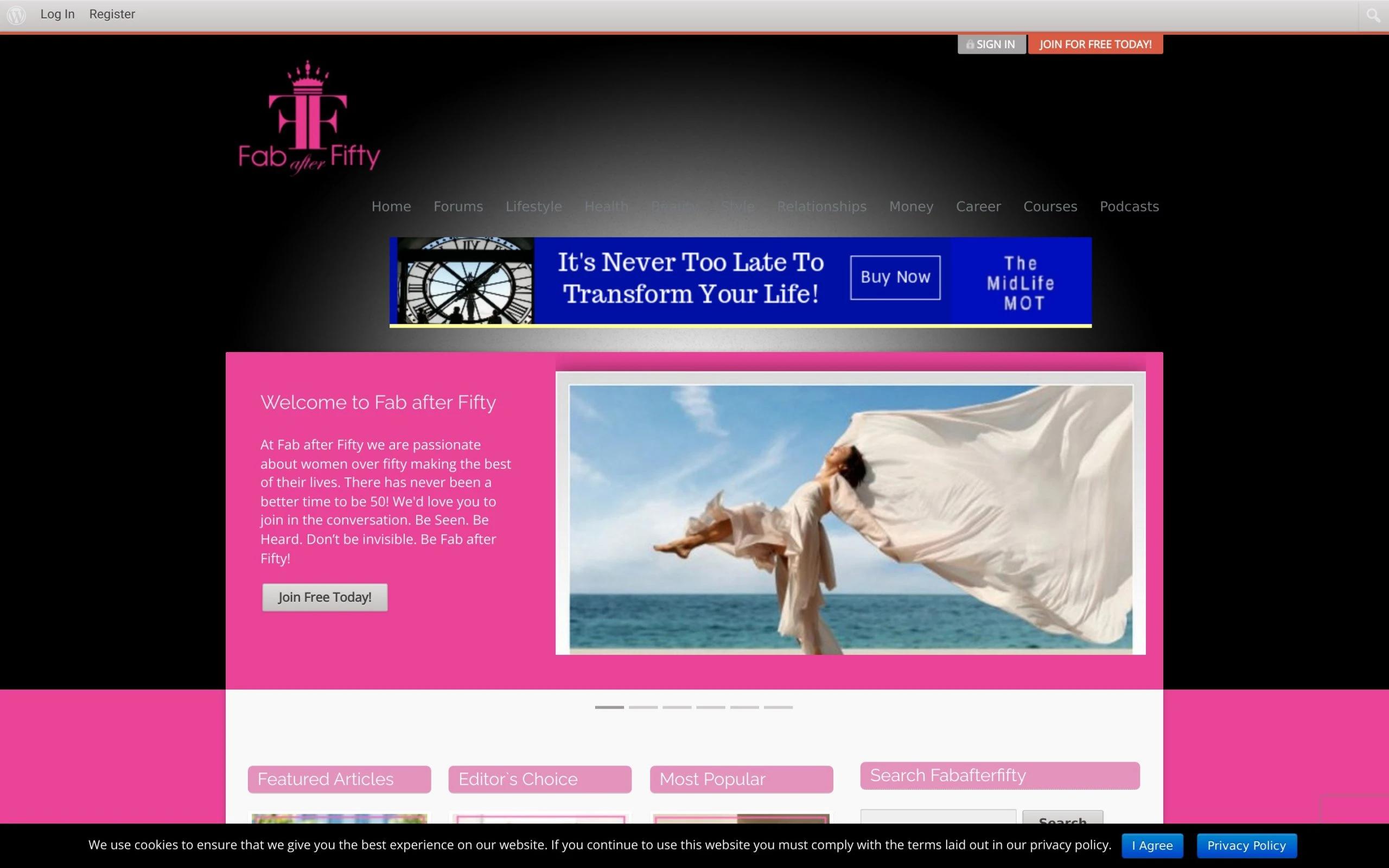 When Ceri Wheeldon realized that women over 50 were represented differently from how they see themselves with outdated perceptions in media, she started FabAfterFitfty. The blog aims to support and inspire women over 50 by providing helpful content on health, finance, diet, fitness, career, fashion, etc. This is one of the blogs for women over 50 that focuses on living a healthy, fulfilling lifestyle as you age.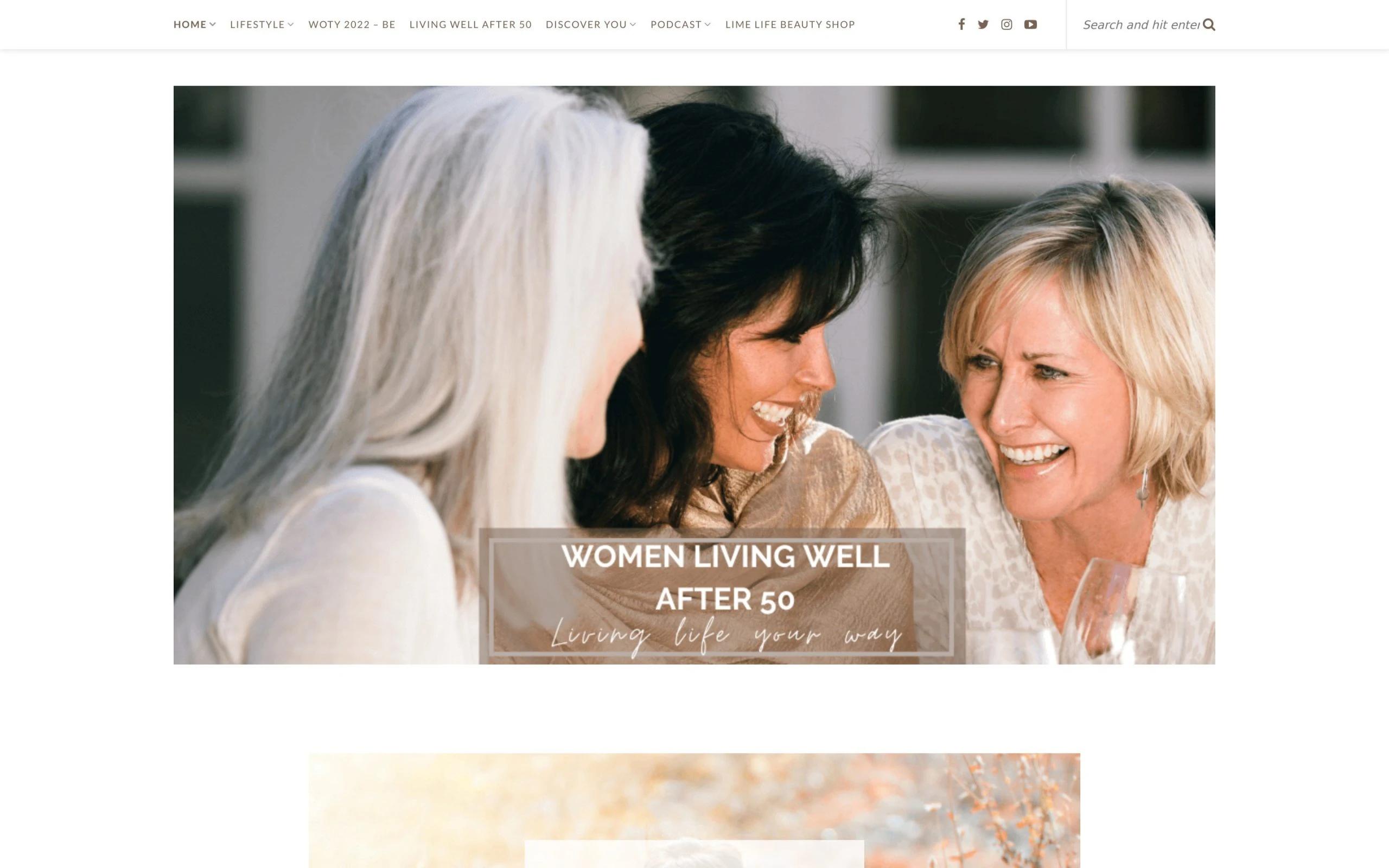 If you are in your 50s and don't feel active and excited about life, this womens blog is the one you should follow. Sue Loncaric started Women Living Well After 50 to encourage women in midlife to live a healthy life and unlock their full potential.
Why is Women Living Well After 50 Our Top Pick?
Following this blog just makes me feel happy. Sue seems to truly love life and wants to share that with her readers. You come away from her posts feeling motivated to take care of yourself and make the most of every day. She reminds us that it's never too late to pursue your dreams.
Kathy started 50 Shades of Age in 2012 to motivate and empower women in their midlife and make them feel worthy and happy. She believes that no matter how much aged you are, there are always ways to live a cheerful and satisfying life. You will find valuable articles where Kathy shares her experiences of life and travel.
Pamela Lutrell is a professional writer who believes in reinventing life to discover joy and peace. On her blog, Over 50 Feeling 40, she shares her experiences to help women in their 50s live a vibrant life and enjoy each and every day. This is one of the inspiring and empowering blogs for women over 50 to feel their best. This is one of the most positive and inspirational blogs for women over 50 that provides helpful information on maintaining health and well-being while enjoying an active lifestyle.
Sixty and Me is one of the best blogs for women over 50, which will tell you how to get the most in midlife. The womens blog aims to make your life colorful and exciting by sharing content on important topics like health, travel, money, life, mindset, beauty, dating, and many more. This is a great resource that we regularly recommend to other women over 50 looking to to fully enjoy this stage of life.
Wrapped Up
Now that you have gone through these 45 best blogs for women, we hope you feel empowered and encouraged to work on your dreams and redefine success. Yes, there are no limits, except the ones which exist in our minds.
So, follow these blogs to remain charged up with motivation and overcome every obstacle in your life. Also, let us know which one of the above blogs you really found inspiring and bookmarked to check later.