Are you a mom who is willing to share her experiences of pregnancy and parenting? If yes, you are great to start mom blogging. Through this platform, you can help families navigate through their parenting period, connect with fellow moms, exchange tips and tricks, and also generate income.
But what do you have to do? to become one of the popular mommy blogs? It's simple, provide value to your readers. There are thousands of moms who don't find the right resources for parenting and motherhood. So, identify the problem of your audience and try to give the solution.
If you are still confused, you need to take a look at some of the top mom blogs and learn from them. In this article, I have listed some of the best mommy blogs to help you understand what has made them successful.
🚀 How We Picked Best Mom Blogs
Some things we focused on - blogs that gave super practical tips for all the crazy stuff that comes with having kids. Like potty training hacks, easy recipes for picky eaters, organizing your hella messy house...that kind of genuinely useful stuff busy mamas need.
We also liked lighthearted blogs that didn't take themselves too seriously. You know, the ones where the writers share what really goes down behind closed doors. The messy moments, not just perfect Pinterest photos. Those blogs are definitely more relatable!
Engagement was big too. We favored blogs where the moms responded lots in the comments. Nothing better than joining an active community to dish about the highs and lows of motherhood with other mamas who totally get it.
🤝 Why You Should Trust Us
At Code Supply Co. we really know stuff about making great blogs. Our own company blog is super high quality and interesting to read, you might have noticed!
We also create beautiful and easy-to-use WordPress themes. Tons of other blogs use our templates to build their websites.
We've been doing this blog design work for a long time. Our themes help blogs look professional and attract more readers.
If you want to take your blog to the next level, you can trust that we'll help you out. We've learned all the best strategies for succeeding with blogs over the years.
So you can feel confident with our choice of top mom blogs.
👩‍👧‍👦 19 Best Mom Blogs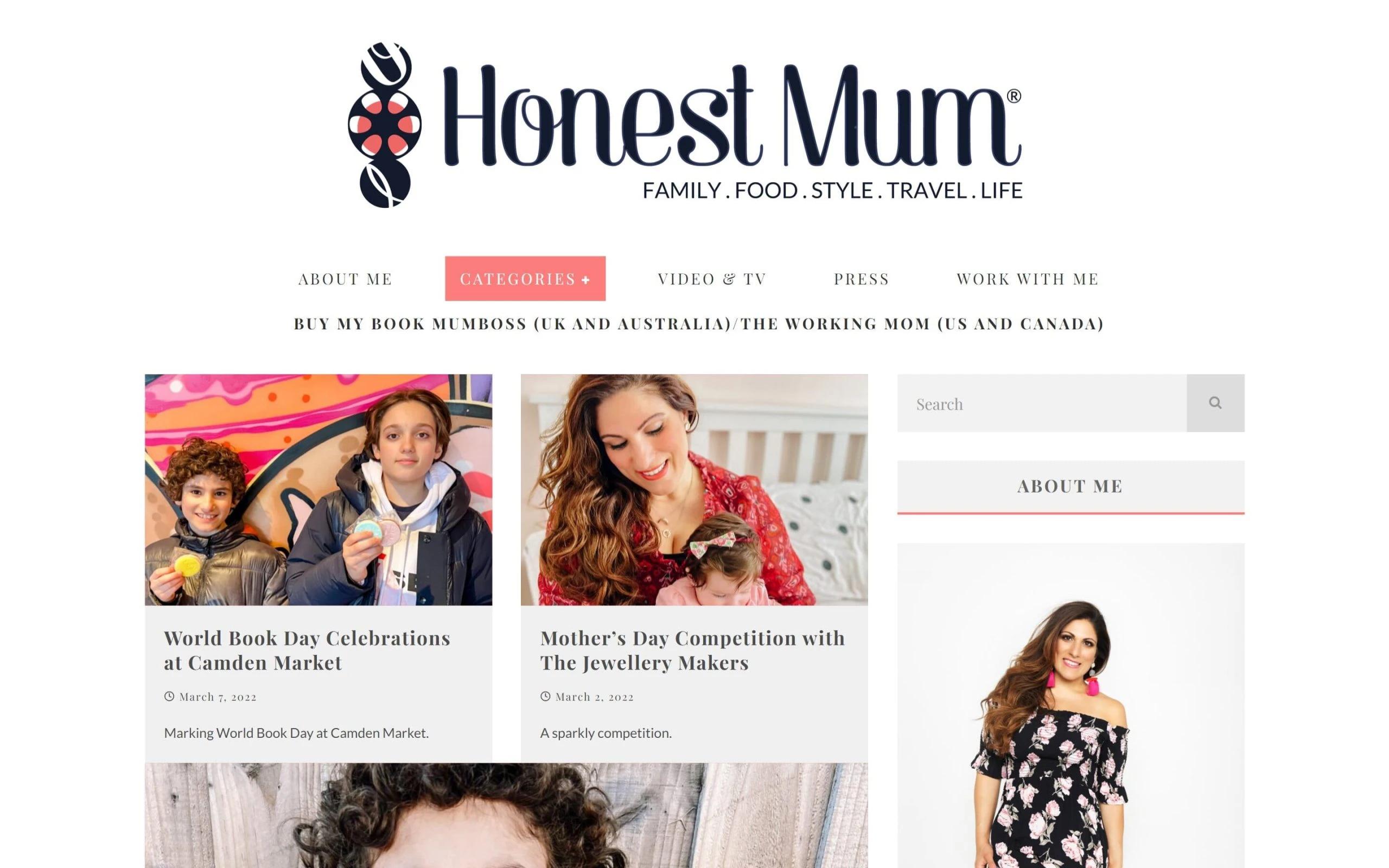 The founder of the Honest Mum, Vicki Broadbent, is a lifestyle blogger, parenting expert, and mom to two boys. She usually writes about her family life and her passion for food, business, beauty, and style.
She started this website in November 2010, and now her blog and social media platforms reach more than 4 million parents every month, becoming one of the most popular mommy blogs. Like other top motherhood blogs. this is the place to find comfort and support, answers to questions and stress relief.
If you are looking for an uplifting online community of mothers who share their inspiring stories, Motherly is the most popular mommy blog handpicked for you. For those venturing into the new mom blog scene, this website can be very inspiring.
It was founded by a journalist, an entrepreneur and a mom blogger who constantly strive to give the best content to make the lives of mothers better and easier. This website can be very inspiring if you want to start your new mom blog.
Why is Motherly Our Favorite Mom Blog?
First of all, their articles and advice are so damn practical. They cover everything from baby feeding schedules to interviewing nannies - basically any topic that keeps mombies like me up at night worrying! It's hella useful having their expertise so close by.
We also love that they highlight real moms dealing with real issues. It's nice to know you're not alone in your messes and breakdowns. Their stories make me feel less crazy.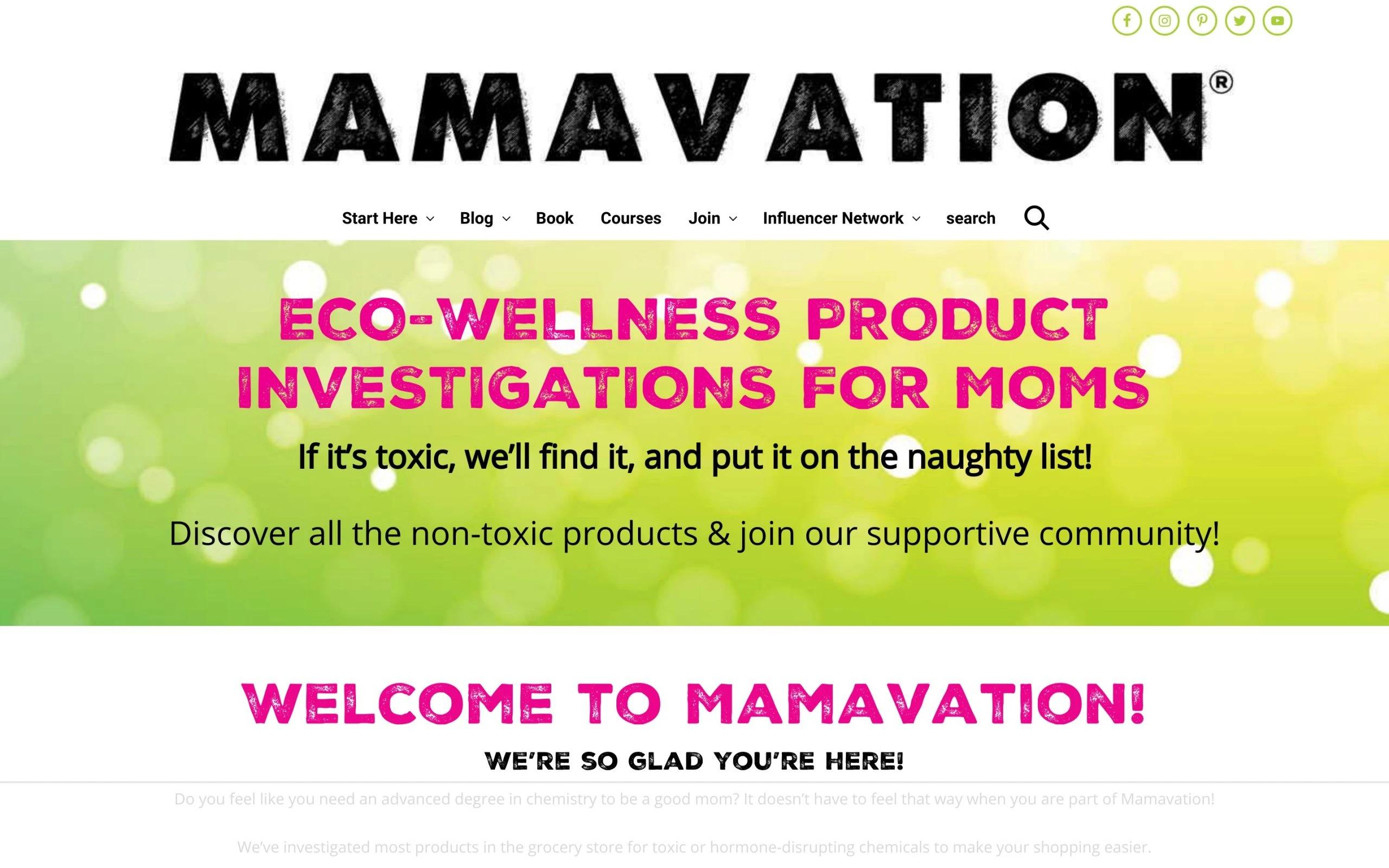 Leah Segedie is the founder of this award-winning consumer activist website. The articles of Mammavation show millions of American women per year the right direction to successful motherhood blogs. This is one of the best mommy blogs where you can find articles about Leah investigating things like household cleaners, personal care products, food items, toys - pretty much anything you can think of! She'll let you know what's safe and what to look out for.
If you find pregnancy and parenthood scary, then Pregnant Chicken can be one of the best parenting blogs to make you interested in having a baby. Amy Morrison founded this platform back in 2010, intending to help pregnant women and new families who find parenting difficult. The contents are extremely helpful if you want a guide that can help you navigate through the periods of pregnancy to parenthood.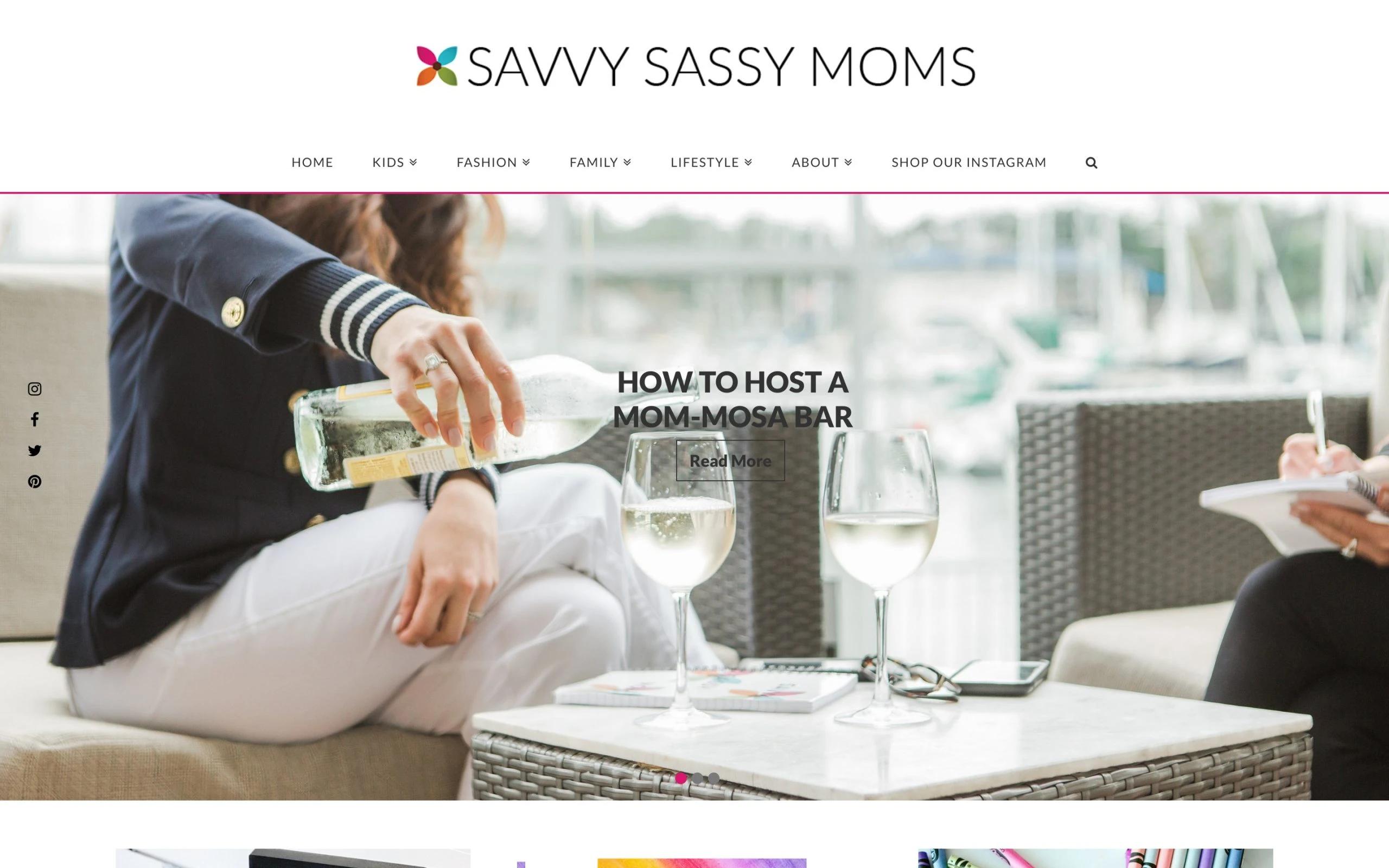 Jenna Greenspoon, a dedicated mom blogger, runs this blog to deliver informative articles and connect with all the young moms out there. The website has content on DIY activities, crafts ideas, recipes, travel, etc., which makes parenting fun and entertaining. So, if you are looking for new mom blogs out there to get inspiration, support or cool motherhood tips, this is the right place for you.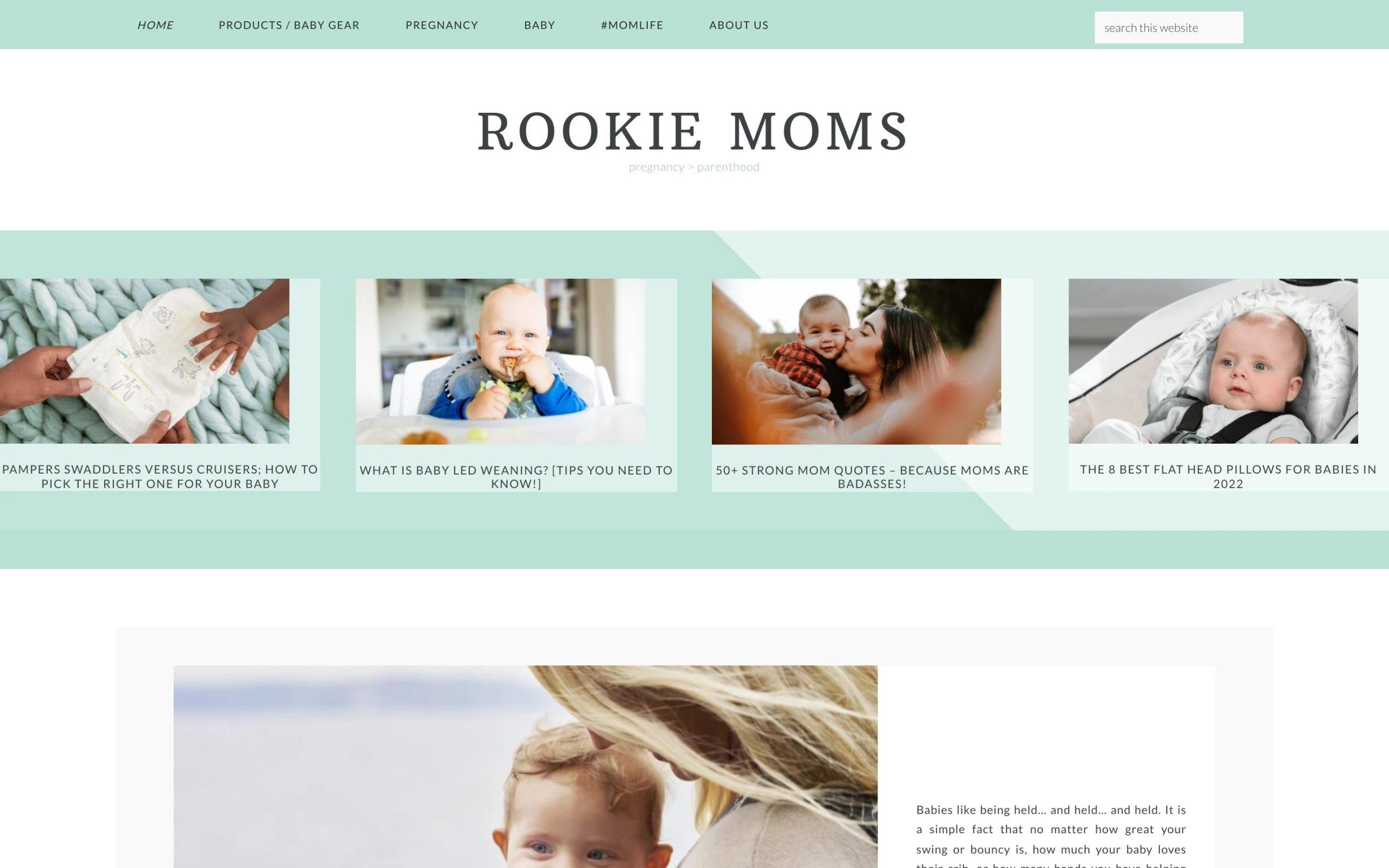 Rookie mom is an excellent resource for pregnant as well as pre-school mothers. This site has fantastic activities for babies, guides to breastfeeding, tips from experienced parents, and inspiration to navigate the journey of motherhood. The articles in this new mom blog give honest, straightforward reviews on all sorts of baby gear, toys, books, clothing - if it has to do with mom life, they've probably covered it! They even have gift guides for holidays so you can cross people off your list.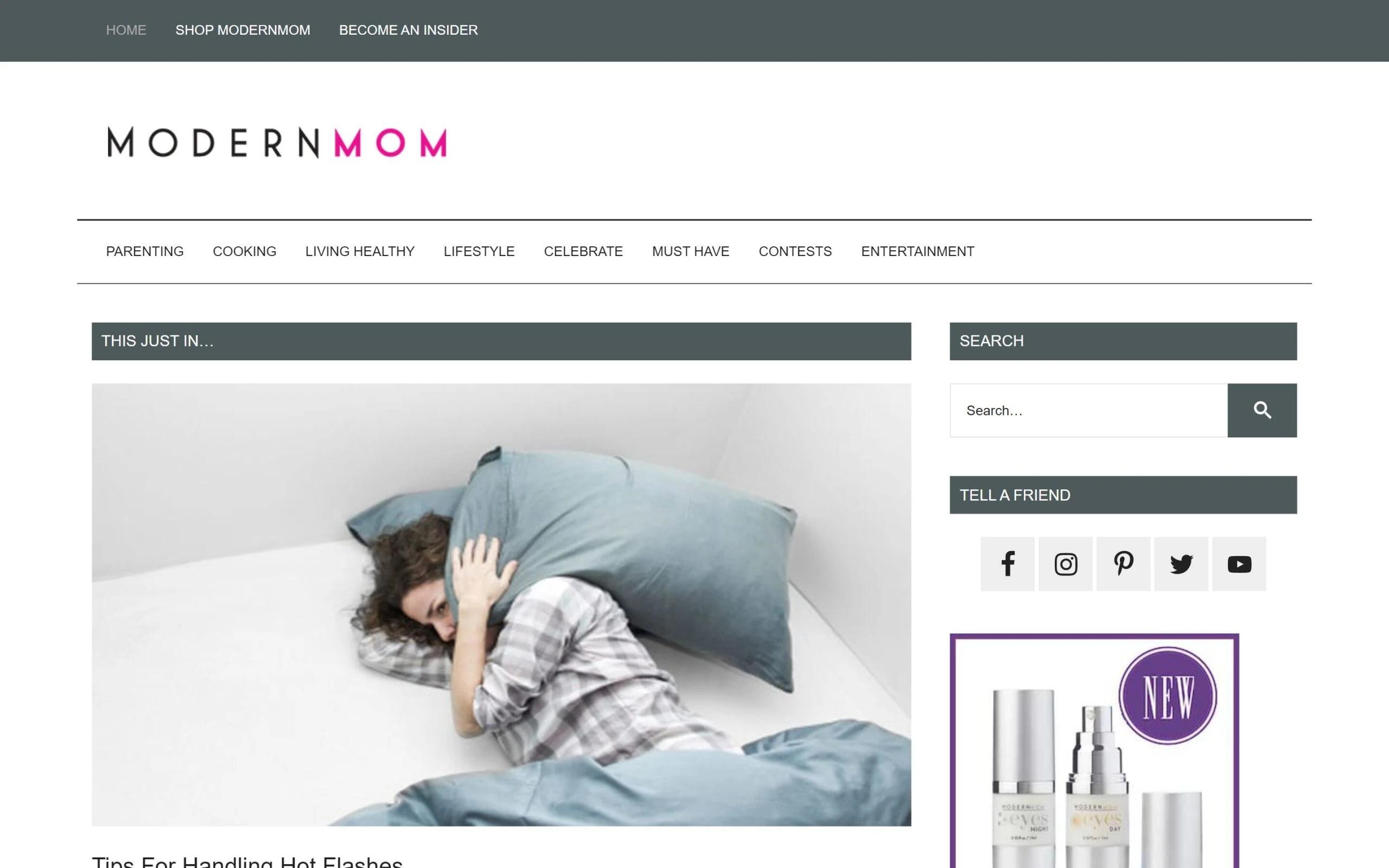 Modern Mom provides trusted resources with valuable tips, advice, and information on pregnancy, parenting, career, family, craft, cooking, etc. All of these make it a perfect destination for those who follow lifestyle mom blogs or are searching for modern mom blogs. You can find posts about food and recipes, crafts and activity ideas, tips for teaching your kids different subjects, traveling with families, decorating your home, and even advice on managing your money and career as a mom.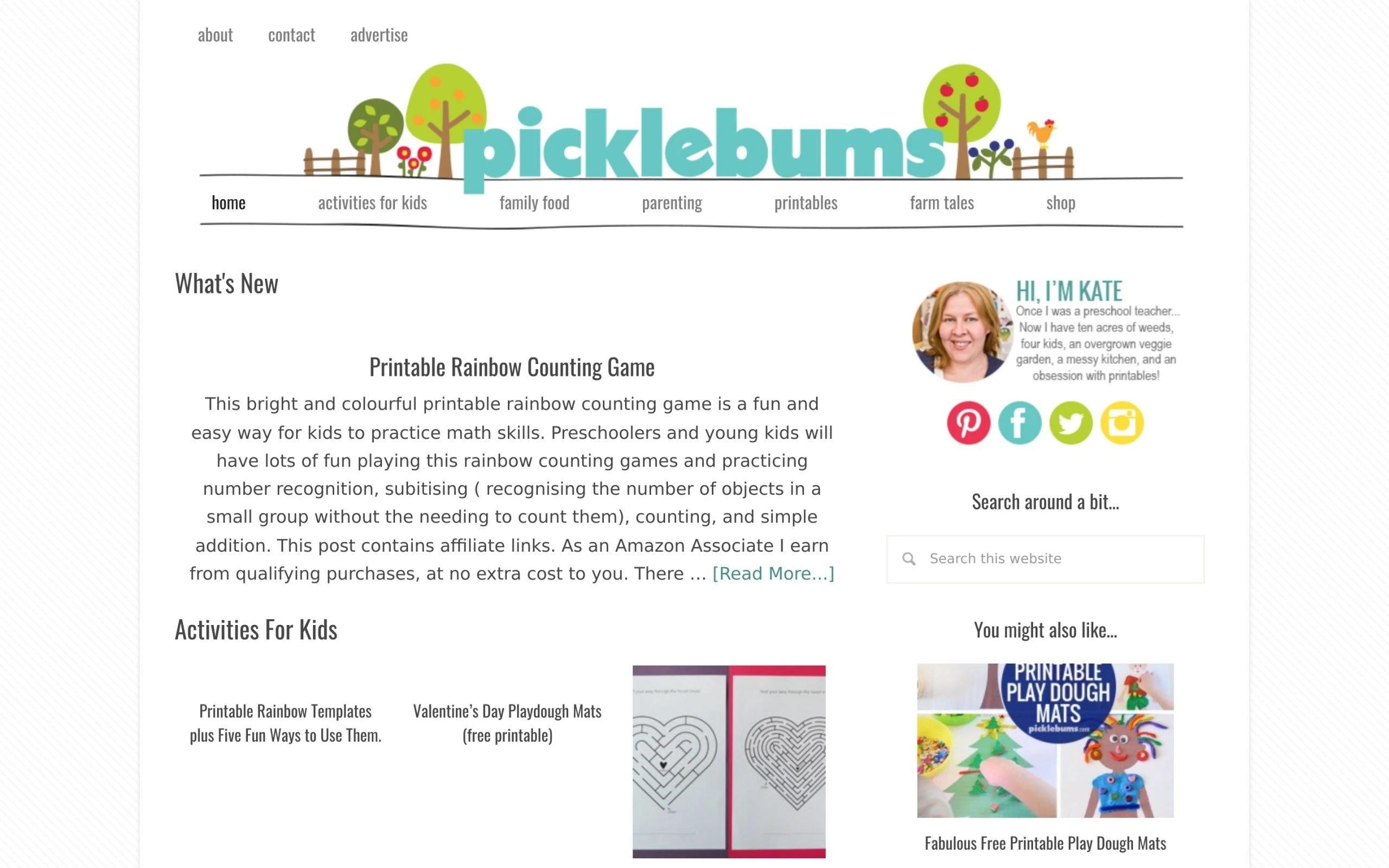 Kate, a childhood teacher turned into a mom blogger, is a mother to four children. She founded this website some ten years ago, which is now a favorite platform for many moms across the world. In this blog, you can also find some creative activities and crafting ideas that will keep your child engaged and entertained. It's just a really helpful place to browse if you're running low on ideas or need some encouragement. The casual tone makes it an easy, no-pressure read too.

Rockin Mama, one of the top motherhood blogs, was created to share personal experiences, which started to attract people's attention over the internet. Now it's a popular parenting blog containing articles on food, DIY, entertainment, travel, etc. The author reviews lots of family-friendly shows and events happening around Southern California too, like at Disneyland, LA Zoo, museums. Which is handy if you're looking for things to do on the weekends.
If you are a parent who finds it difficult to feed your child, Kids Eat in Color can provide you with the best resources to solve this problem. Jennifer is the founder of this young moms blog, who shares her fantastic feeding approaches that may work wonders for your child. This is truly one of the most popular blogs for moms struggling with children's food habits. The writer is a dietitian and mom who knows how stressful mealtimes can be.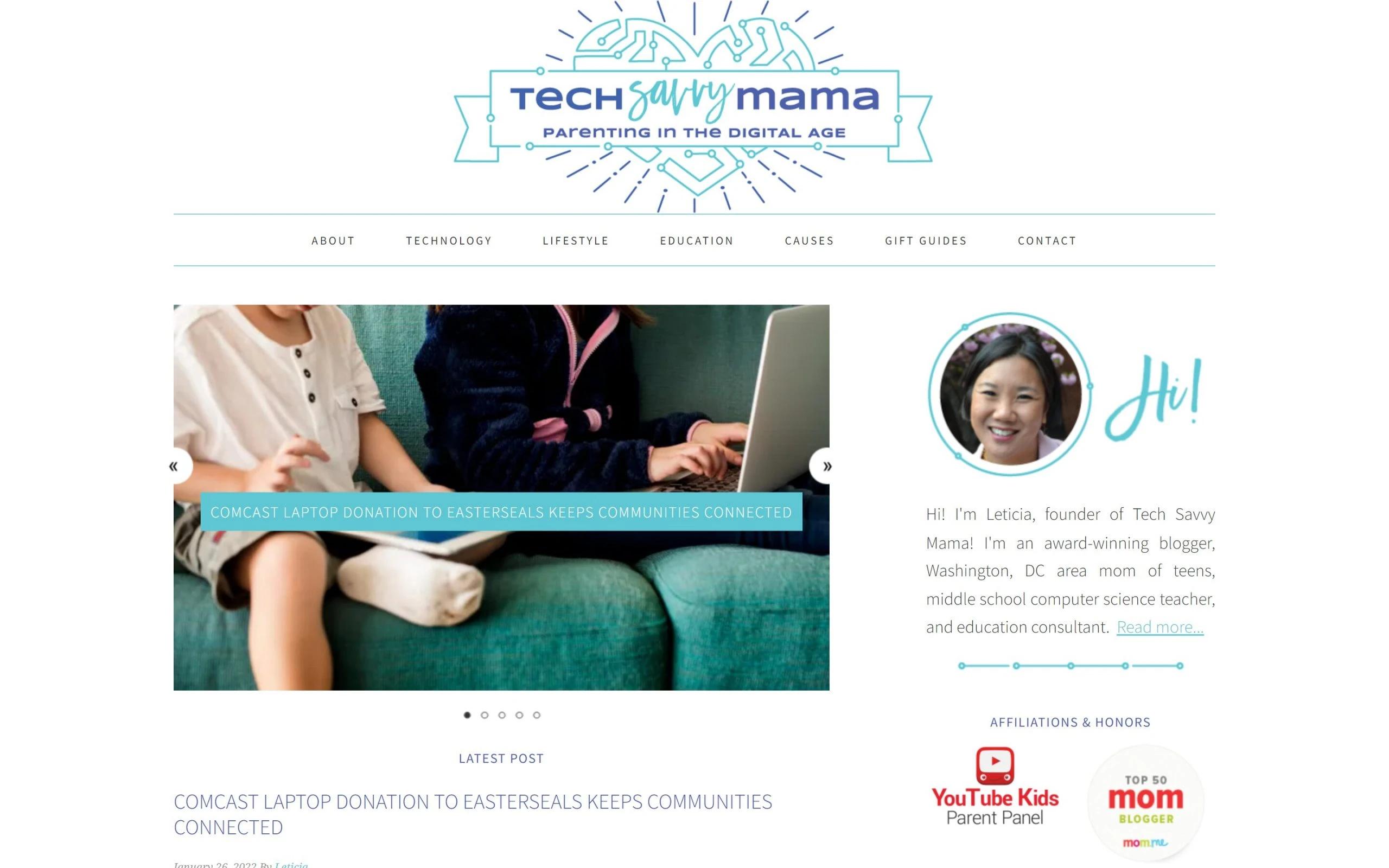 Tech Savvy Mama was founded in 2008 and helps many families parent their kids in this digital age. The blog contains valuable resources on child development, psychology, technology, parenting, and many more. You'll find lots of articles on topics like social media, screen time, online safety and helping kids learn to code. As well as reviews of the latest kid-friendly gadgets and apps.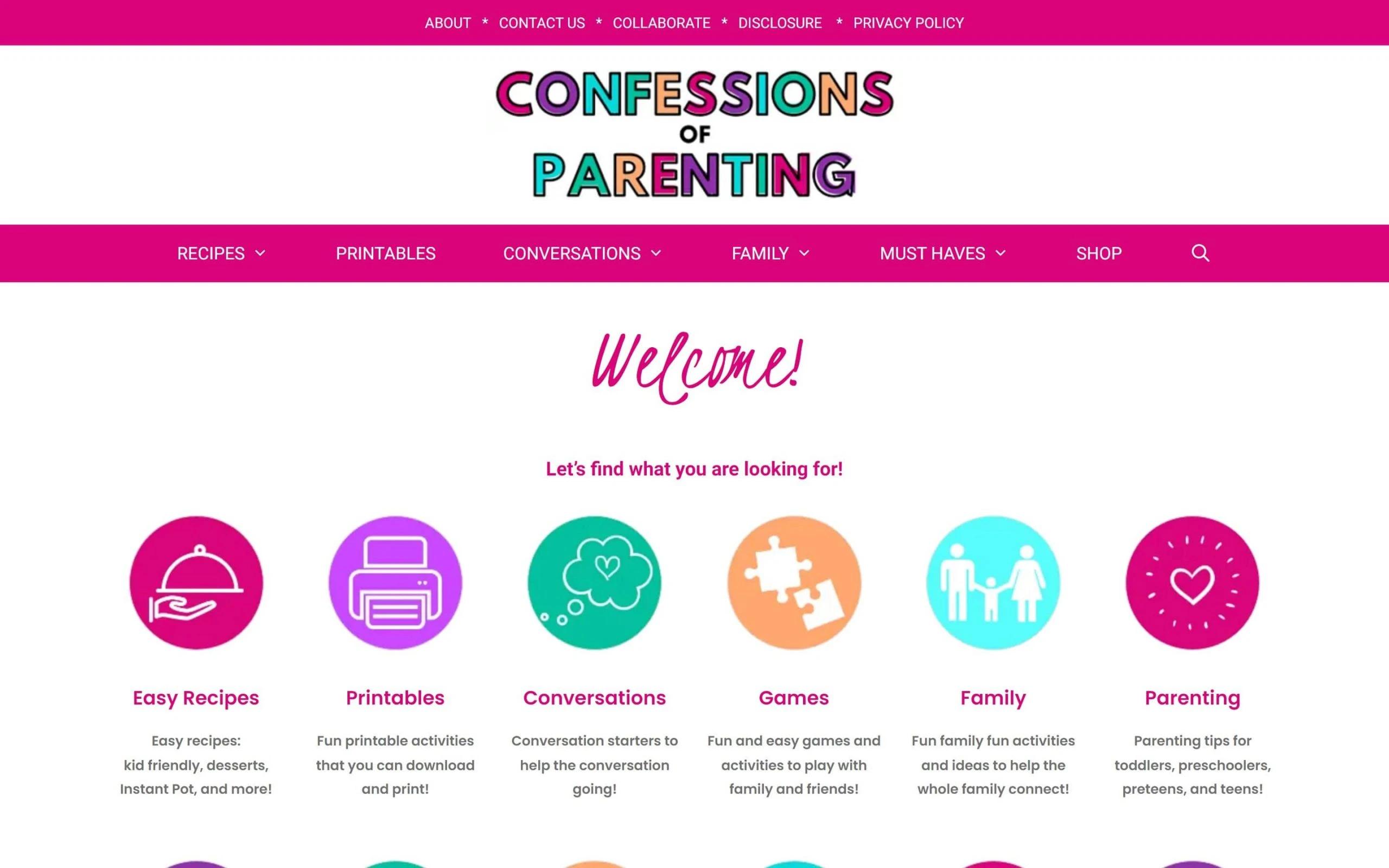 Michele, a mother to five kids, shares practical strategies in her blog for moms to make parenting easier. She has a degree in Marriage and Family Studies and a good experience of taking care of children. Confessions of Parenting helps many families grow together, enjoying fun activities and games. Michele runs one of the popular mommy blogs that can be your inspiration if you want to grow your new mom blog.
Amy Bellgardt, the author of this blog, is the winner of the 2016 Iris award for the best parenting vlog. She founded this website in 2008 to connect, share stories, and exchange tips with other mothers. She writes about various topics like parenting, entertainment, natural living, blogging advice, etc. You'll find easy recipes for quick family meals or fun party snacks. Lots of the recipes use only a few ingredients which is helpful for busy cooks. There's also craft ideas for holidays or the seasons like fall banners and Halloween candy wreaths. Great for activities with kids.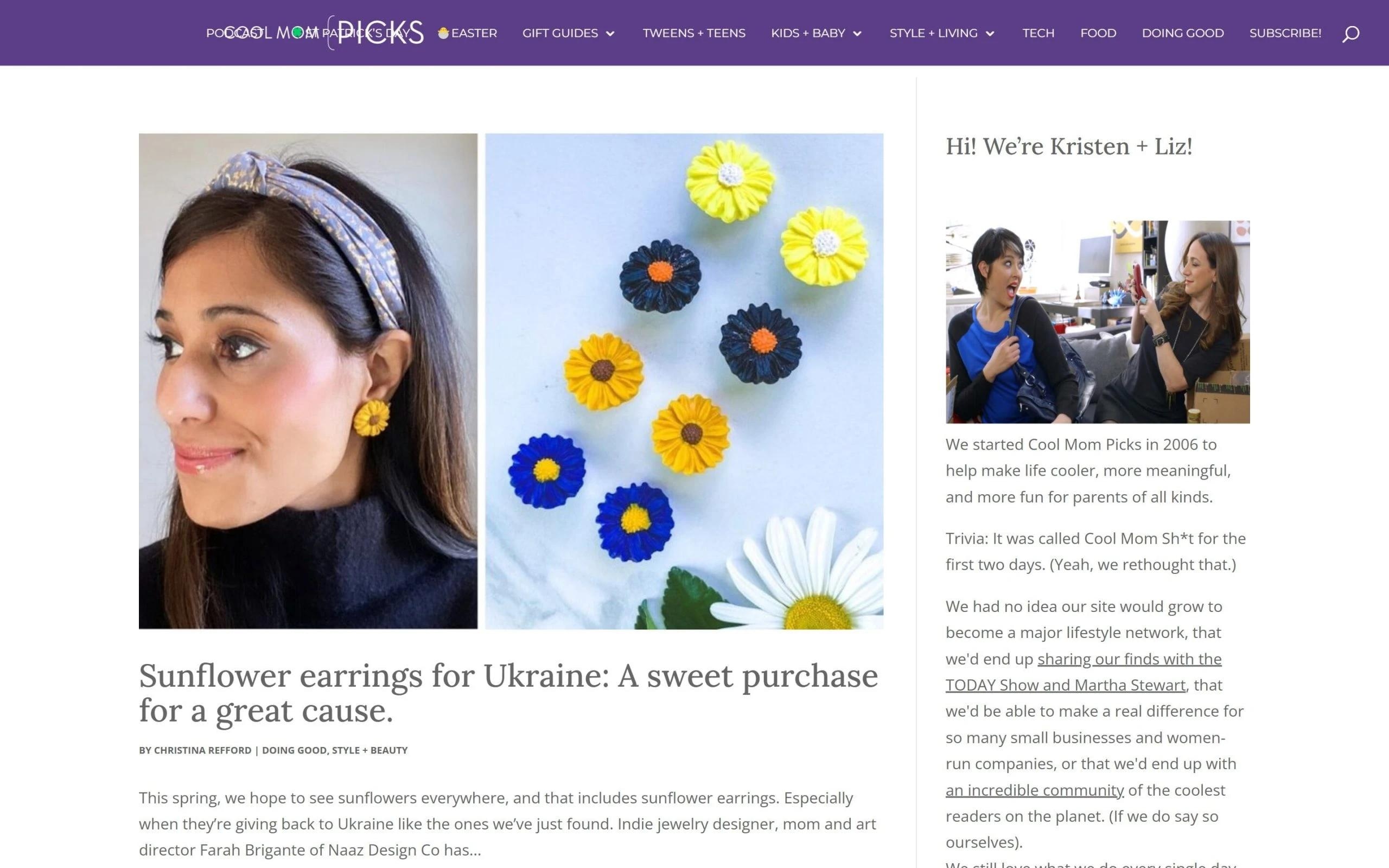 Kristen and Liz started this website in 2006, which has now grown into the most popular mommy blog on the internet. Cool Mom Picks, one of the top mom blogs, always tries to make parenting cooler, enjoyable, and meaningful. They share the coolest toys, books, movies and music that kids are into these days. Great for holiday or birthday gift inspo. There's easy recipes the whole family will love, like kid-friendly dinners or homemade treats. Also crafts, projects and parties to keep little ones busy.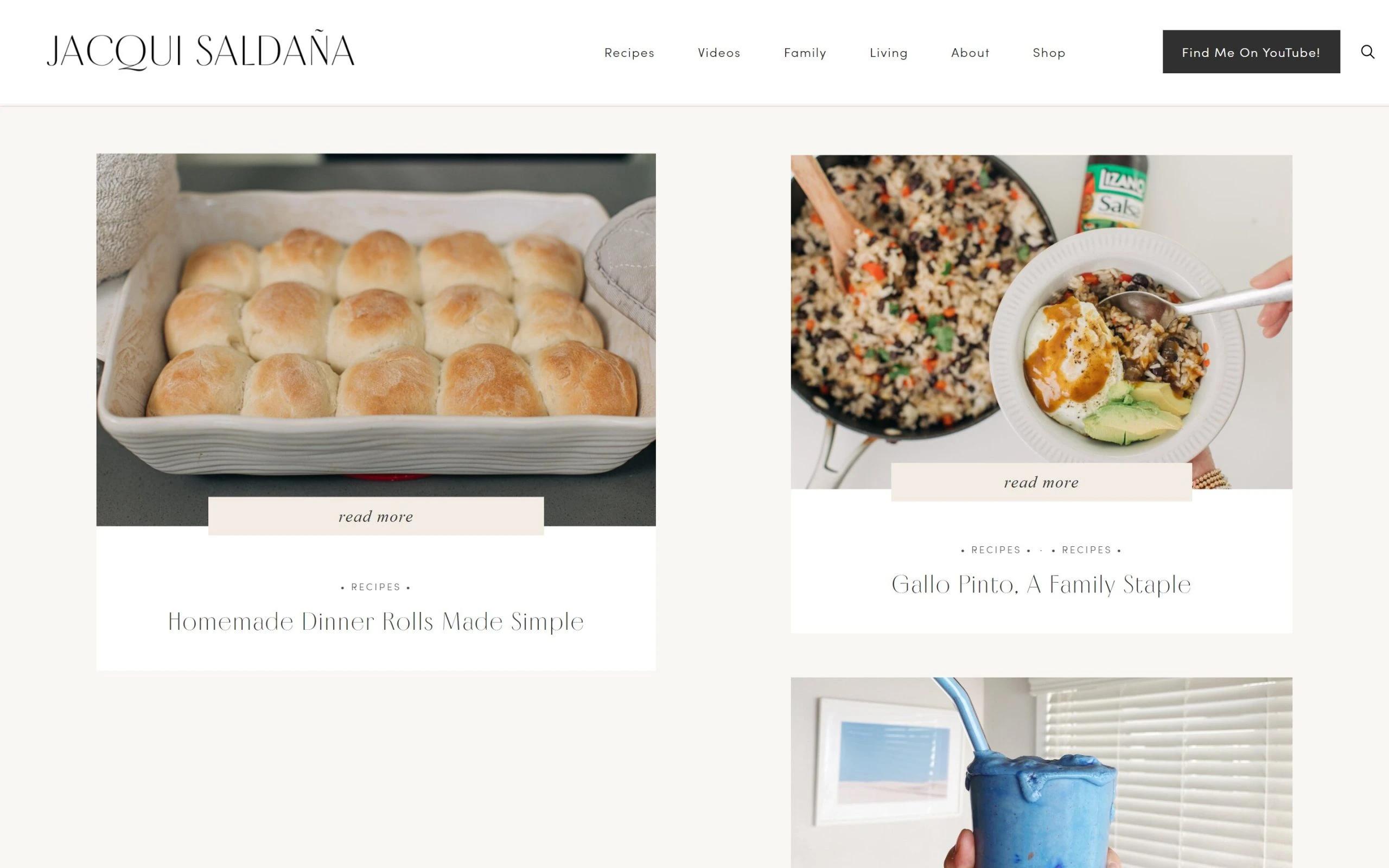 Baby Boy Bakery was founded by Jacqui Saldana, who is a mother of three children. She has been sharing her honest stories and experiences for more than ten years now. You can also find amazing recipes to help you prepare food that everyone loves. You'll find lots of easy recipes to try, from snacks and dinner ideas to drinks and desserts. Great for when you need something new to cook. Jacqui also shares videos showing how to make recipes.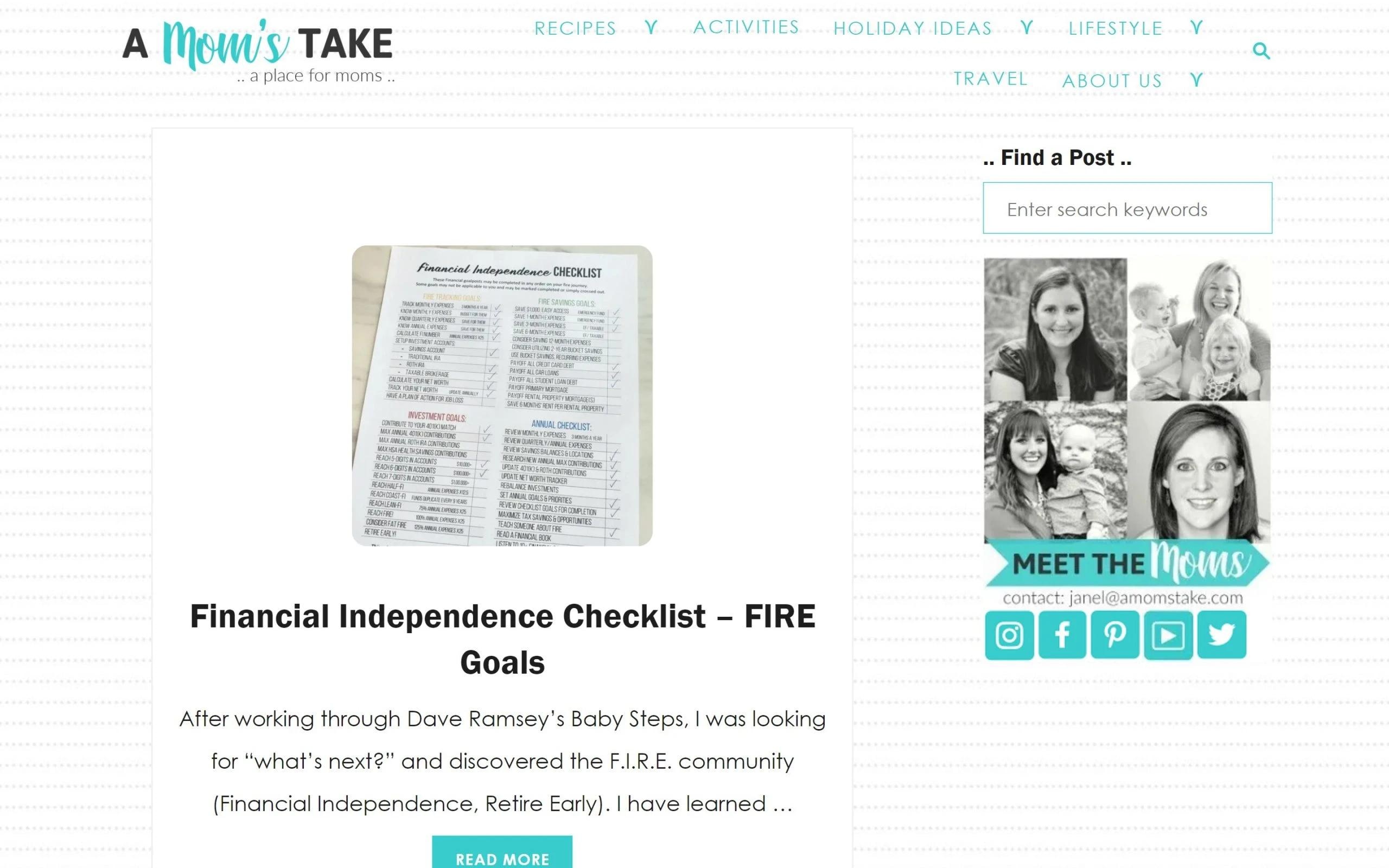 This blog is run by Janel, a mom of 4 boys in Raleigh, North Carolina. She shares all kinds of useful stuff for parents. A Mom's Take was started by Janel in 2010 to provide valuable resources to other mothers. This has now become one of the most popular blogs for moms that contains articles on foods, recipes, gifts, travel, crafts, blogging tips, etc., which inspire many families. It looks like a fun place to discover recipes to cook, crafts to make and travel spots to check out as a family.
Kristen, a mother of four children, founded her most popular mommy blog in 2006. Race Against the Minivan is a top among modern mom blogs discussing parenting and sensitive topics like politics, adoption, race, religion, social justice, and others that you may not find in other blogs. Kristen talks about adoption and parenting topics. Written with humor but also insight on the real challenges of motherhood.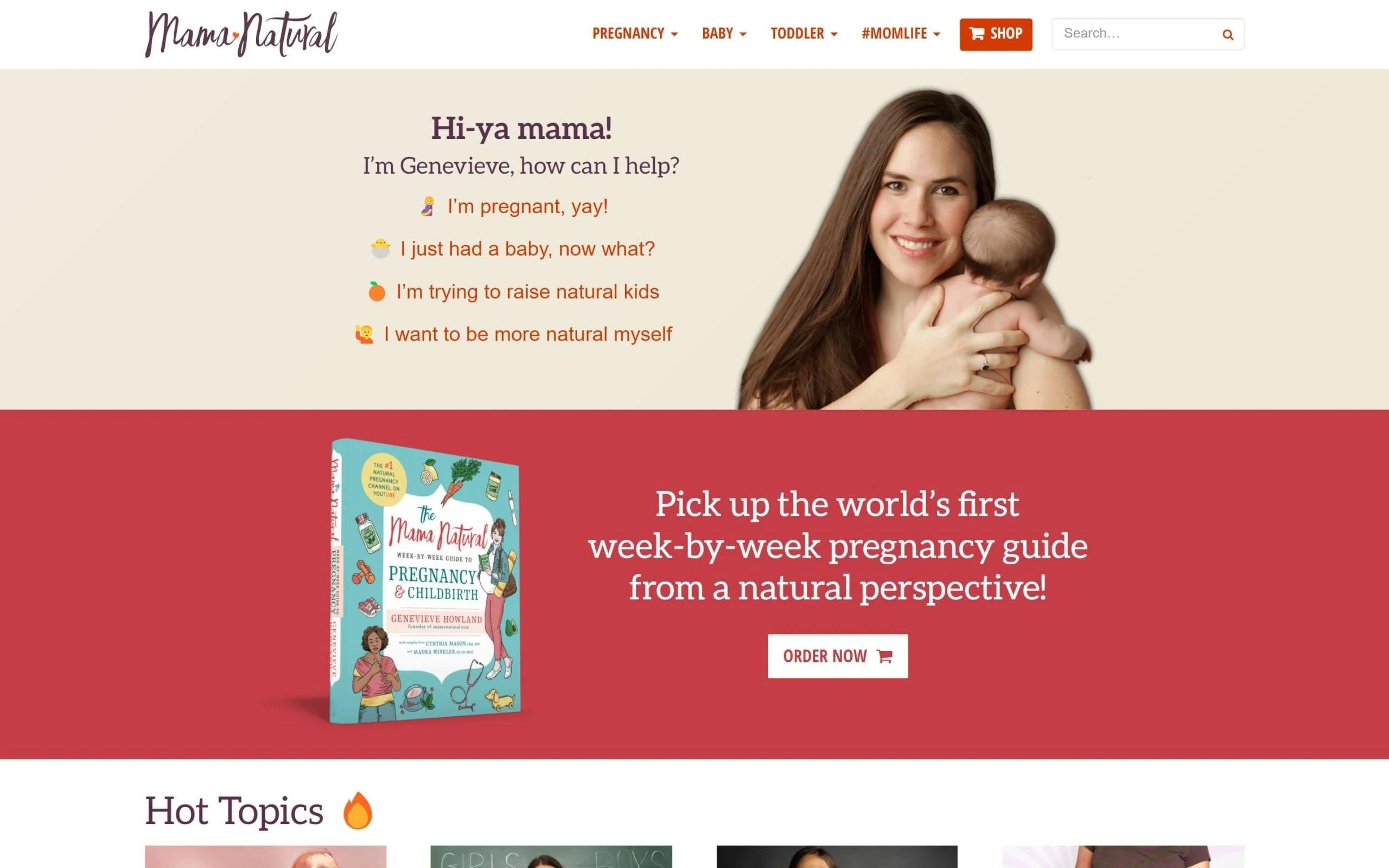 This is one of the most popular mom websites on natural parenting on the web. Genevieve, the founder of Mama's Natural, is a childbirth educator, breastfeeding advocate, and a proud mother of three. This is one of the modern mom blogs thar helps many parents live a healthier and more natural life. If you're expecting, she has everything broken down week-by-week so you know what to expect. Also ideas for preparing mentally and physically for birth.
Do you also think that traveling with kids is not a piece of cake? Well, most of us believe the same. But Marcie will show you how to make this difficult task interesting and fun. In this mommy blog, she writes about tips and tricks about traveling with babies, toddlers, and pre-schoolers which has influenced many people on the web.
10 Working Mom Blogs
This is a family lifestyle blog where the author shares her experiences of the journey of parenting while working full time and still finding time for hobbies and herself. This is one of the best mommy blogs where readers find inspiration from honest articles about mom life, tips for being a good mother, craft ideas, and self-care hacks on this platform. This is the most popular mommy blog that will teach you how to maintain parenting and personal life.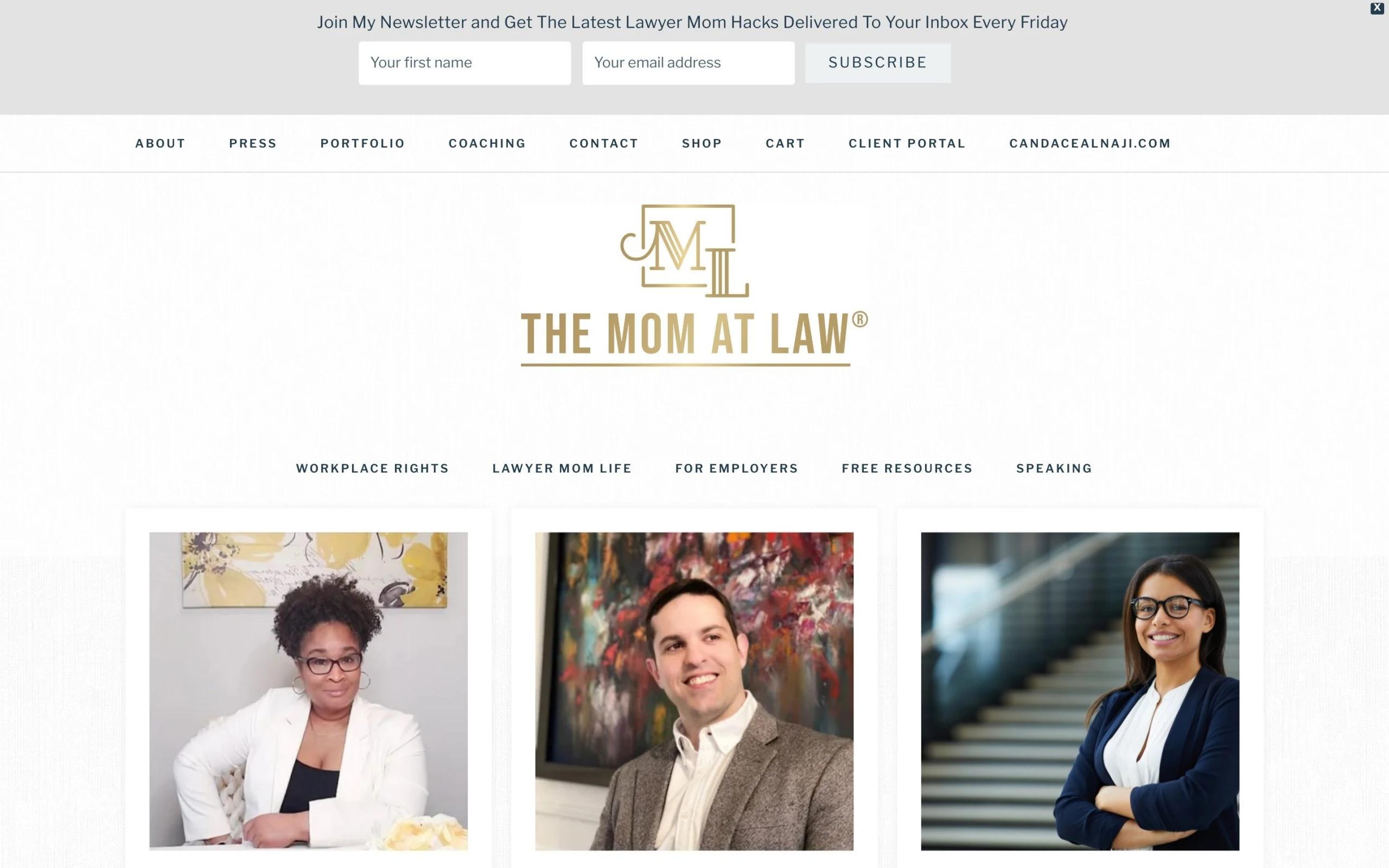 The Mom at Law was founded by Candace Alnaji, who is a lawyer, workplace consultant, career strategist, and proud mom blogger. When she first became a mom, Candace spent a lot of time browsing different mom websites online looking for advice and stories from other lawyer moms that could help her balance being a new parent with her high-pressure career. Her informative articles help other lawyer moms to live courageously and define and achieve goals in their life.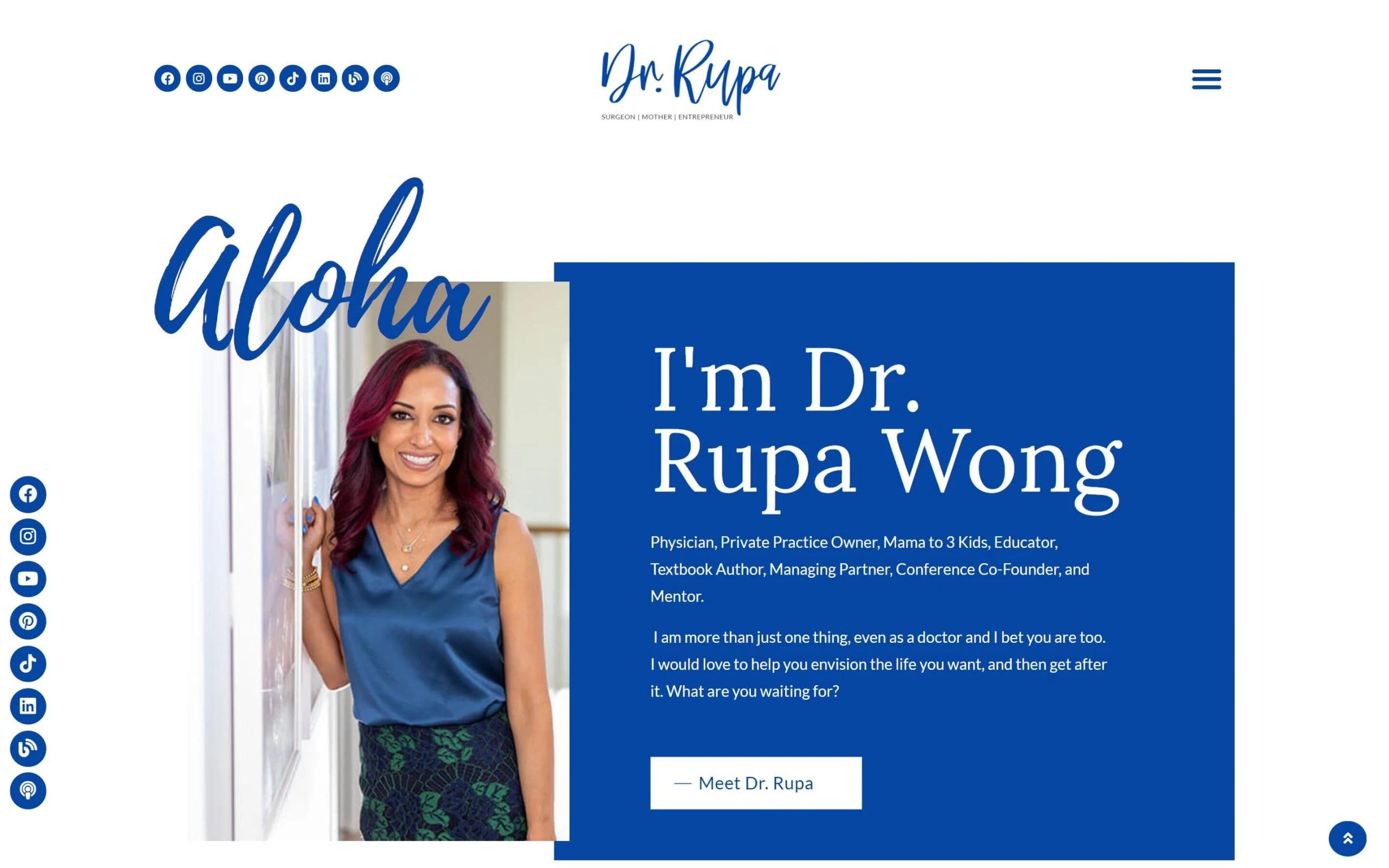 Rupa Wong, the founder of this blog, teaches women the skills to help them thrive in their career. She is the mother of three beautiful kids and an inspiration to many moms who want to learn work-life balance. This is one of the best mom blogs for those who feel pressured to balance work, family, and personal life. Rupa Wong is your guide to make everything work!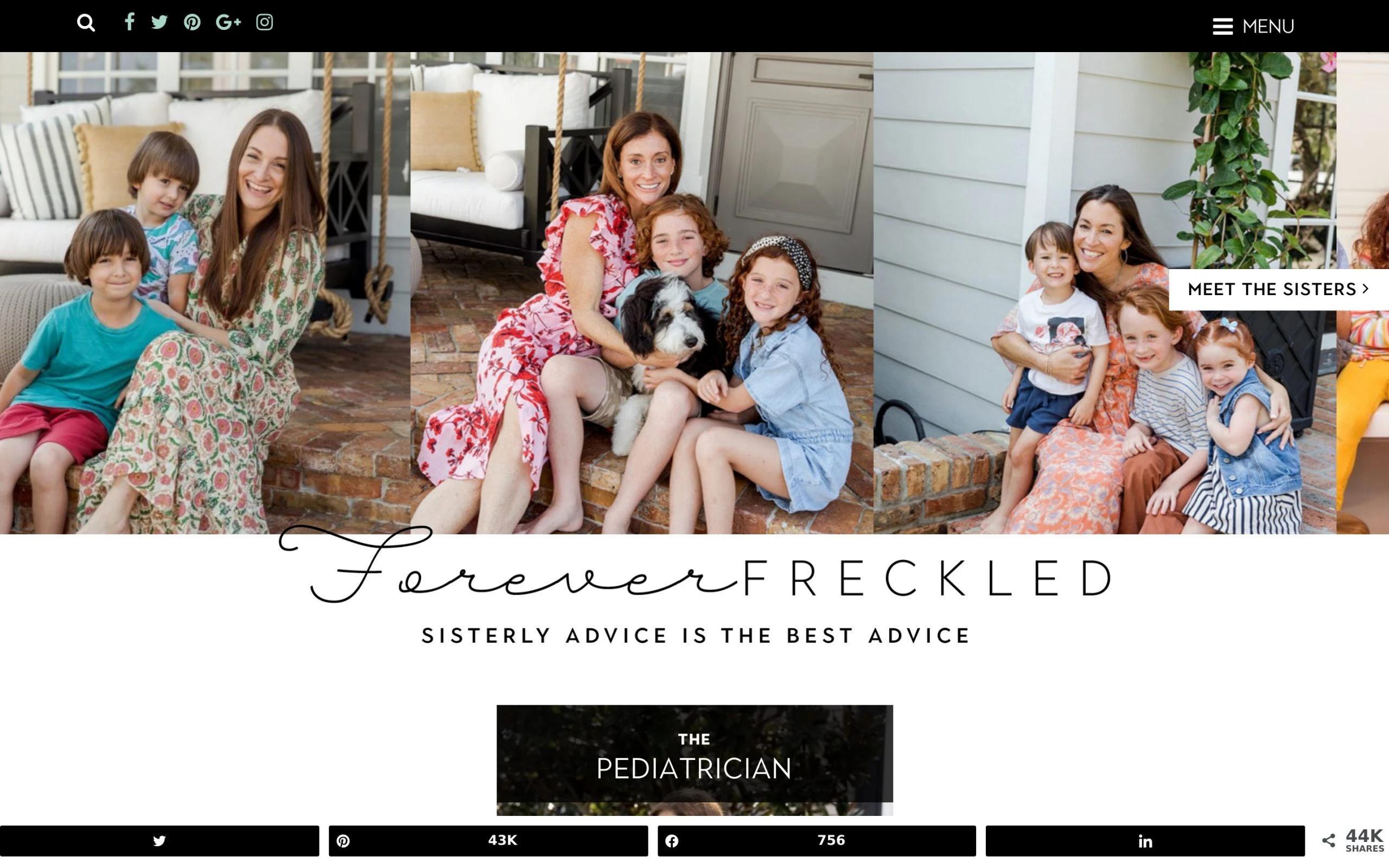 Forever Freckled is among the list of top lifestyle mom blogs. This blog founded by three sisters- a pediatrician, a veterinarian, and a stylist. They write articles in their field of expertise, which makes this blog cover a wide range of topics related to working moms. This is truly one of the top mom blogs out there with very outstanding content. So ,you will find anything and everything in this mom blog.
Why is Forever Freckled Our Favorite Working Mom Blog?
First off, the content covers a nice mix of stuff. You've got parenting topics, fashion tips, pet care advice - something for everyone. It's not just all baby pictures and tantrum stories, you know?
They also got experts in different areas like a pediatrician and vet. So if you need advice on health issues for the kids or fur babies, they got you covered from professionals.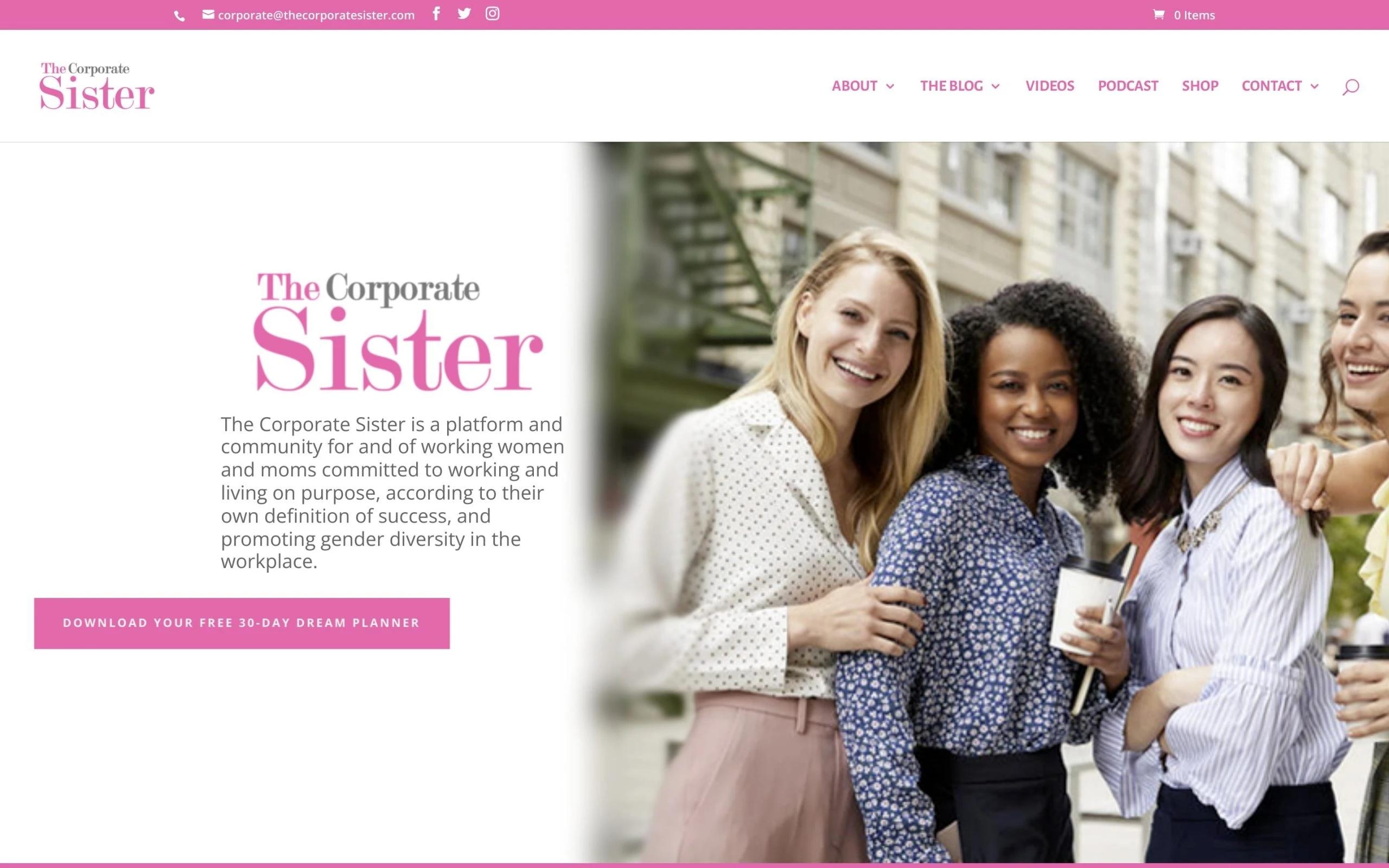 Solange Lopes founded The Corporate Sister to help other working parents find their purpose in life that makes them happy and satisfied. This is one of those modern mom blogs that inspire you to live life to the fullest and prove that it is possible to combine motherhood and the corporate world She is a working mother who believes that women like her have extraordinary potential within themselves. This mom blog will encourage you to get out of your comfort zone and face your fears.
Dirt and Noise was founded by Ilina Ewen, who is a 53-year-old mom of two. She loves cooking, reading, and traveling, apart from writing about her experiences on Dirt and Noise. Her blog is one of the mom websites that focuses also on the issues faced by women. Ilina talks about everything from her kids growing up, holiday traditions, vaccinations debates, education issues and more. Fun to read her take on current events too.
Outside the Box Mom is one of the best mom blogs on work-life balance and contains informative articles on home hacks, self-care, family, managing household finances, and many more. Raki, the founder of this website, is a married working mom of 2 children. You'll find posts about meal planning, recipes, home organization projects, money saving tricks - basically anything to make your life a little easier! This mom blog is written in a very approachable tone.
Mommy Shorts is run by Ilana, who is a busy New York city mom. This is her mommy blog where she writes about her parenting experiences, family wisdom, entertainment, etc., which encourages many working parents to give their best to the family. This is an excellent busy mom blog to learn work-life balance. It's a super enjoyable blog to follow whether you're a parent or not. Very entertaining way to casually read about motherhood and family life in the big city.
Amy, the owner of My Four and More, is a married mother of three children. She started this platform as a personal blog to encourage other moms and families through her personal stories, DIY homemaking tips, travel, and product reviews. Amy reviews destinations too in case you need vacation ideas. Mostly family-friendly US locations.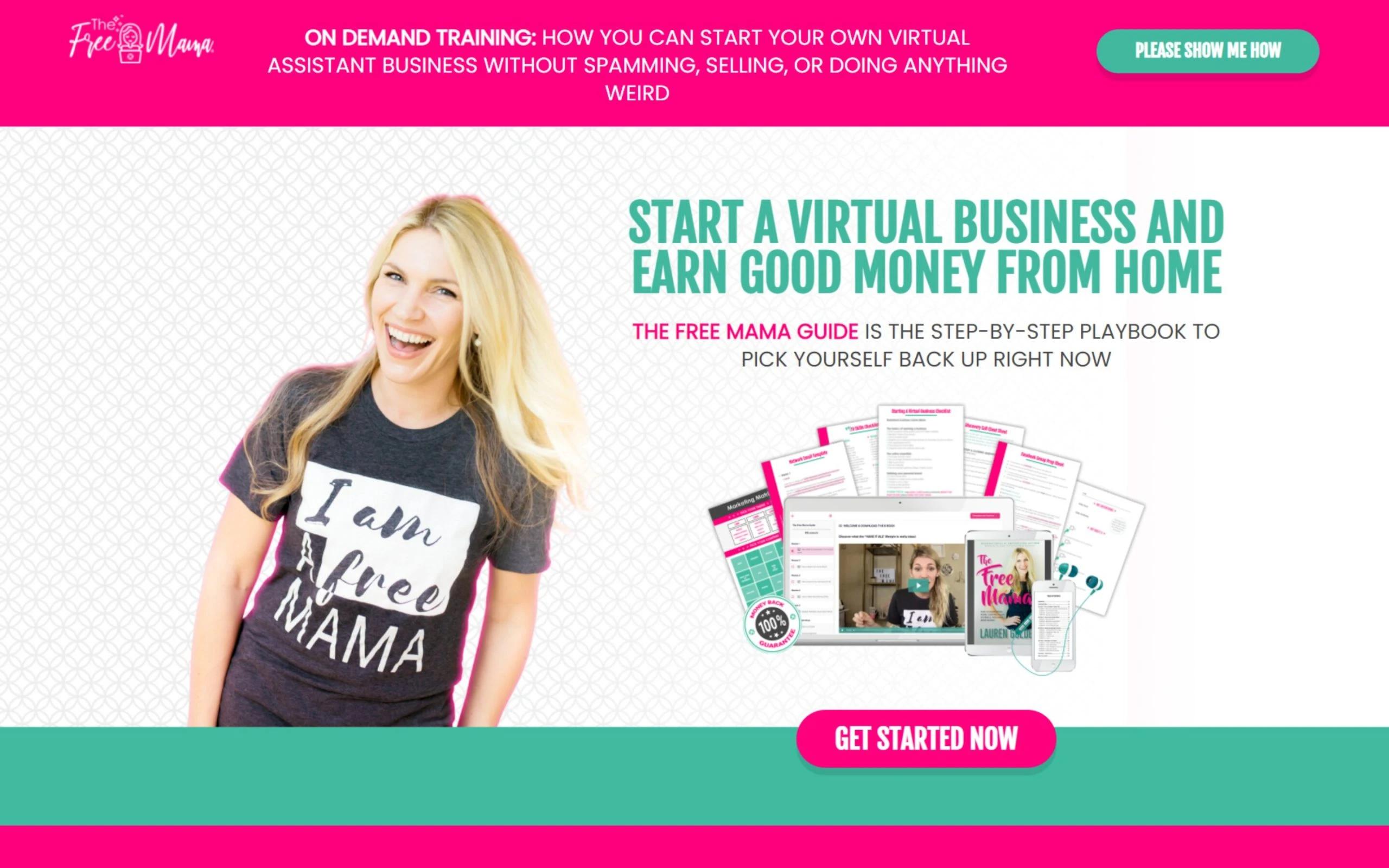 If you are confused about whether you should work in a 9 to 5 job or not, Lauren Golden will help you realize why you shouldn't. She is the author of this working mom blog and helps other women live fulfilling life by assisting them to start their freelancing businesses. She also discusses parenting topics, family recipes, and experiences homeschooling her kids. Fun peek into their everyday lives.
10 Twin Mom Blogs
The founder of Twiniversity, Natalie Diaz, faced difficulties when finding no resources about twin moms when she had her twins in 2004. So, she started this blog in 2009, and now it reaches as many as 2 million families in about 150 countries. She writes articles about twin pregnancy and parenting. This is one of the most popular mommy blogs about being a twin parent. On the site, you can find all sorts of classes and info about different twin topics - like stuff for pregnant moms, what to expect in the first year, or info for bigger kids.
This is yet another option for you among popular blogs for moms if you are lost in twin parenthood! Twinmom is an online community of moms which focuses specifically on parents of multiples. This website was founded in 2016, which now provides helpful information to all the twin moms for parenting, making it a top new mom blog. Moreover, it's a platform for all mothers of multiples who want to share their real stories with the world.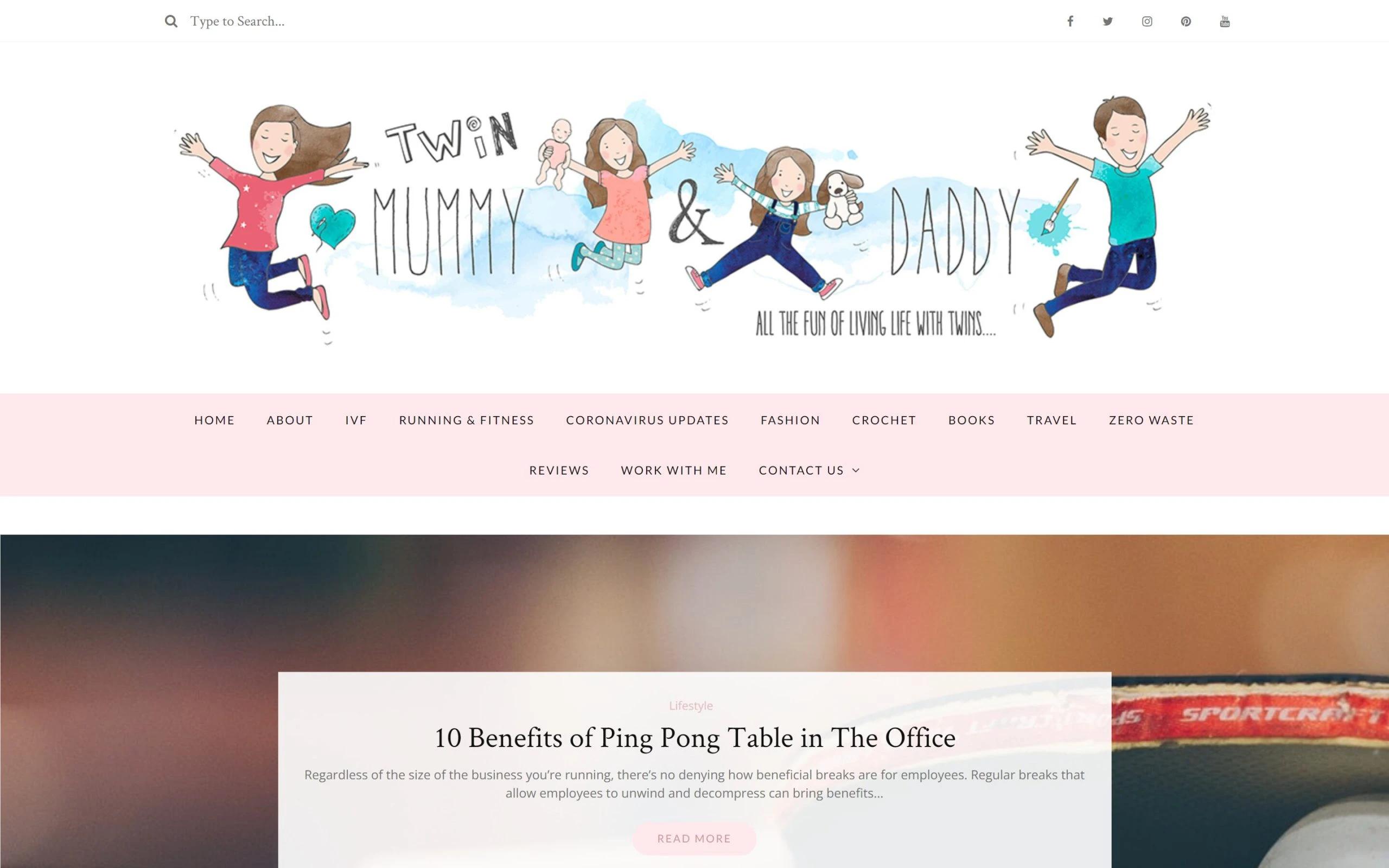 Emily, the founder of this blog, is a 33-year-old mother of twin girls. She started this website in 2012 to share her journey and struggles with others going through the same experience. Emily also shares about her family life and passion for travel and adventure, which makes her website one of the best mom blogs out there.
Why is Twin Mummy and Daddy Our Favorite Twin Mom Blog?
They cover a really wide range of topics too, from baby gear reviews to fitness tips to travel spots for families. So no matter what stage of twins you're in, or what your interests are, you'll find something useful.
We like how visual their posts and social media are too. The gorgeous pics alone make us want to hit that follow button on Instagram. Always nice to get lifestyle inspiration from fellow twin mamas.
Jeanne started Have Twins First to help all the moms going through twin pregnancy. She also shares tricks for new parents on how to take care of their babies. This website is among the best mom blogs and was selected as the top 10 rising twins blogs by Feedspot in 2021. You'll find super useful checklists, schedules and guides for everything from making a twin baby registry to what to expect in the first year. Really takes the guesswork out of things.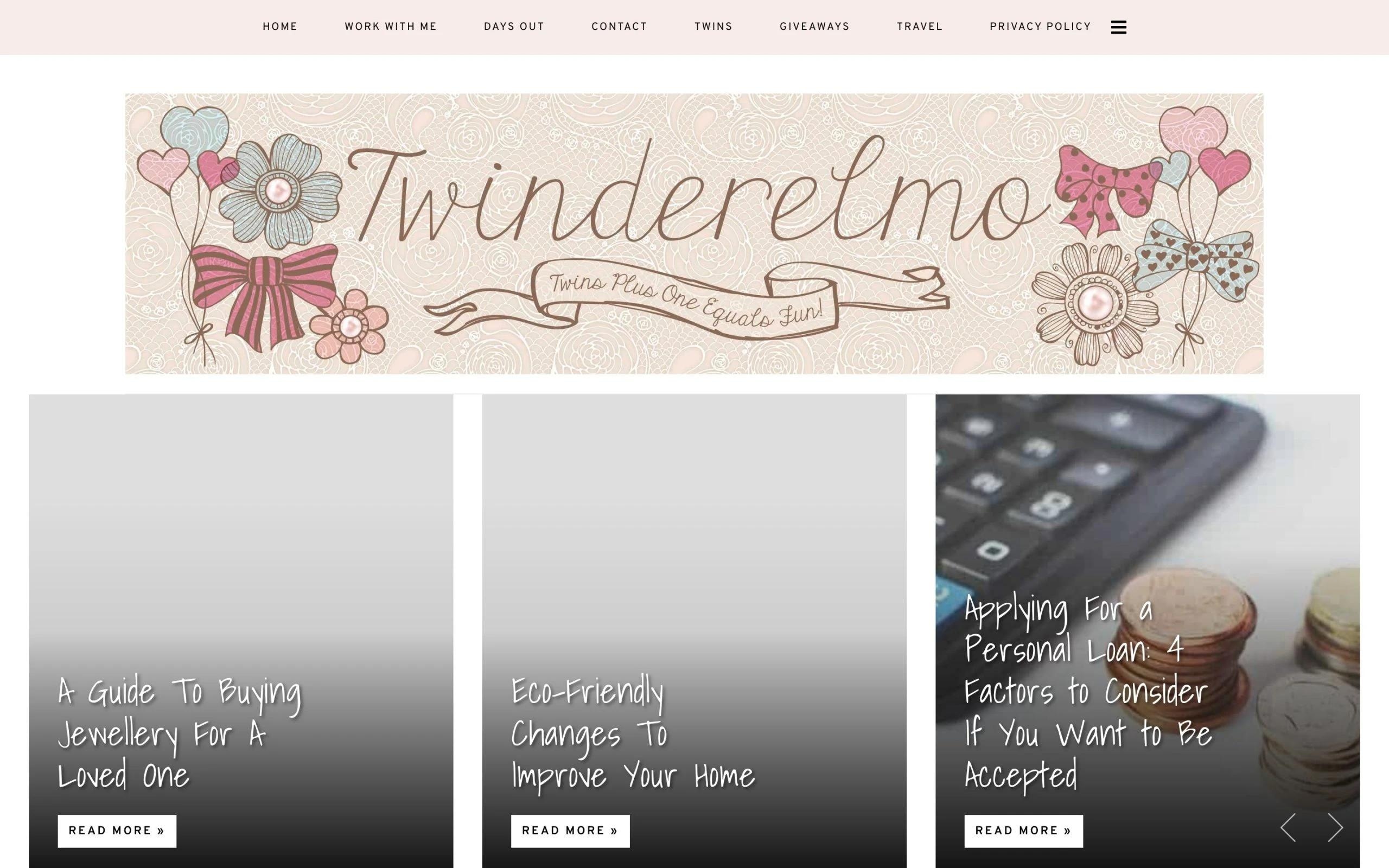 Twinderelmo is a parenting and travel blog started by Beth in 2013. She is a mother of six-year-old identical twin girls and an eleven-year-old son. Beth started this website as a diary at the beginning, which has now grown into a popular blog about parenting. Beth also discusses marriage, home projects, recipes, and mental health topics. Fun peek into her funny parenting experiences too.
So far this is the best and the most honest among the blogs for moms. This is a charity set up by parents of multiples and other professionals. Their mission is to provide information and support to the families and help them go through difficult parenting moments. Twins Trust has valuable articles that help moms in parenting their twins.
The author of Twenty Tiny Toes is a mother of a girl and a set of twins. She writes about her experience of parenting on this blog. This blog leads the lis of new mom blogs. Here you can find baby care advice for newborns and beyond, relationship articles, and product recommendations that have helped many moms.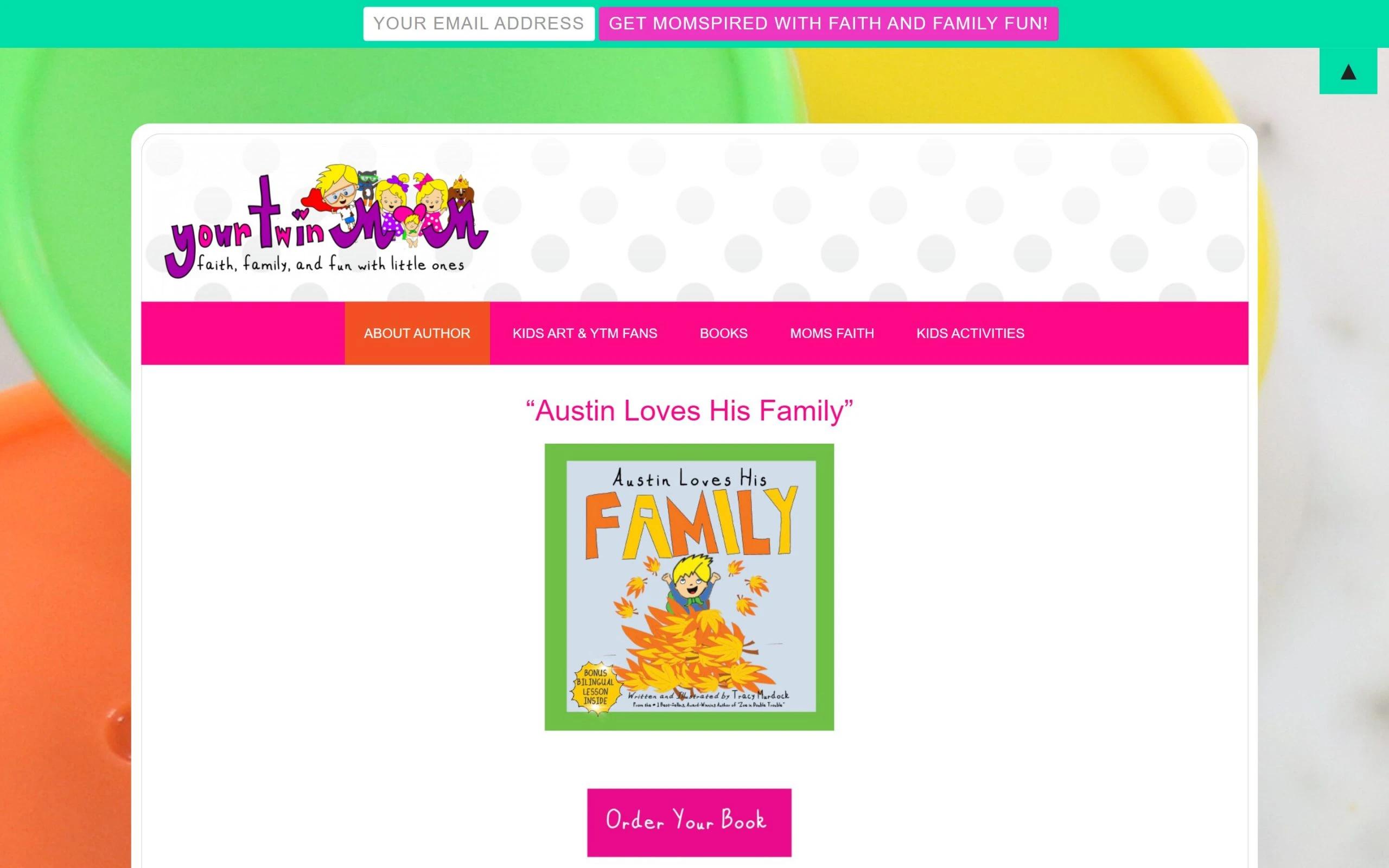 Tracy Murdock, a mother of twins, is the founder of Your Twin Mom. She is also the author of a best-selling children's picture book Zoe in Double Trouble. She believes in God and lives a spiritual life with her children. You can find articles about her experiences of twin parenting in this blog. This is one of the most insightful motherhood blogs for twin moms!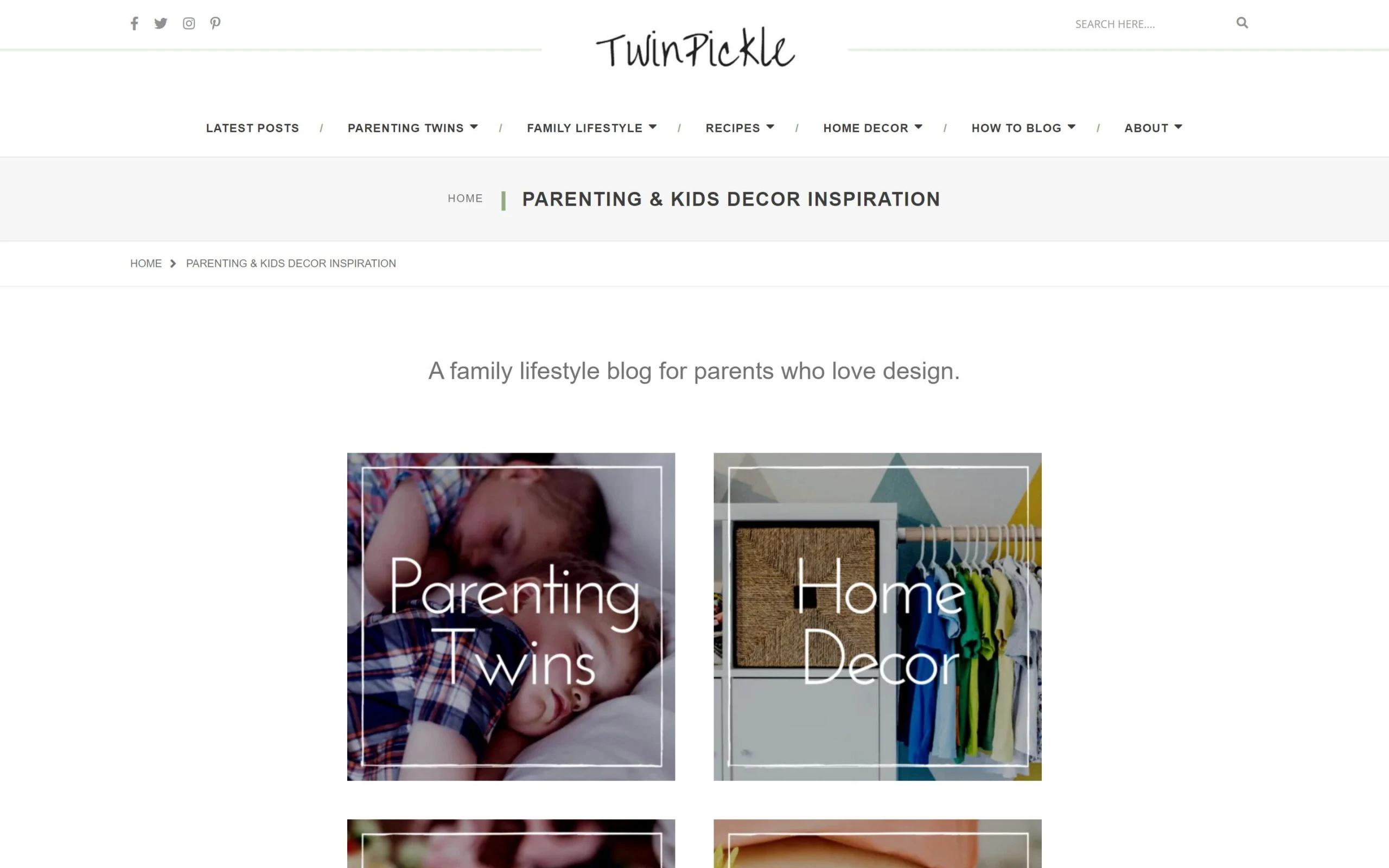 Twin Pickle is a lifestyle blog with articles on twin parenting, family lifestyle, and kids' home decor. This young moms blog was started as a personal blog by Katherine Betts when she was a mom of twins. Her articles on parenting and family life have inspired many people. There's travel tips for places that are kid-friendly. Also recipes - from baked goods to family meals the kids will eat.
Twins and Me is one of the most popular twin mom blogs on the internet. On this platform, you can find tips and tricks on how a mother can handle the challenges of parenting twin kids. The informative posts on multiple kids, motherhood, and parenthood assist many families in their life. So, if you were looking for the best mom blogs for twin parenting experience, this website has your back.
4 Stepmom Blogs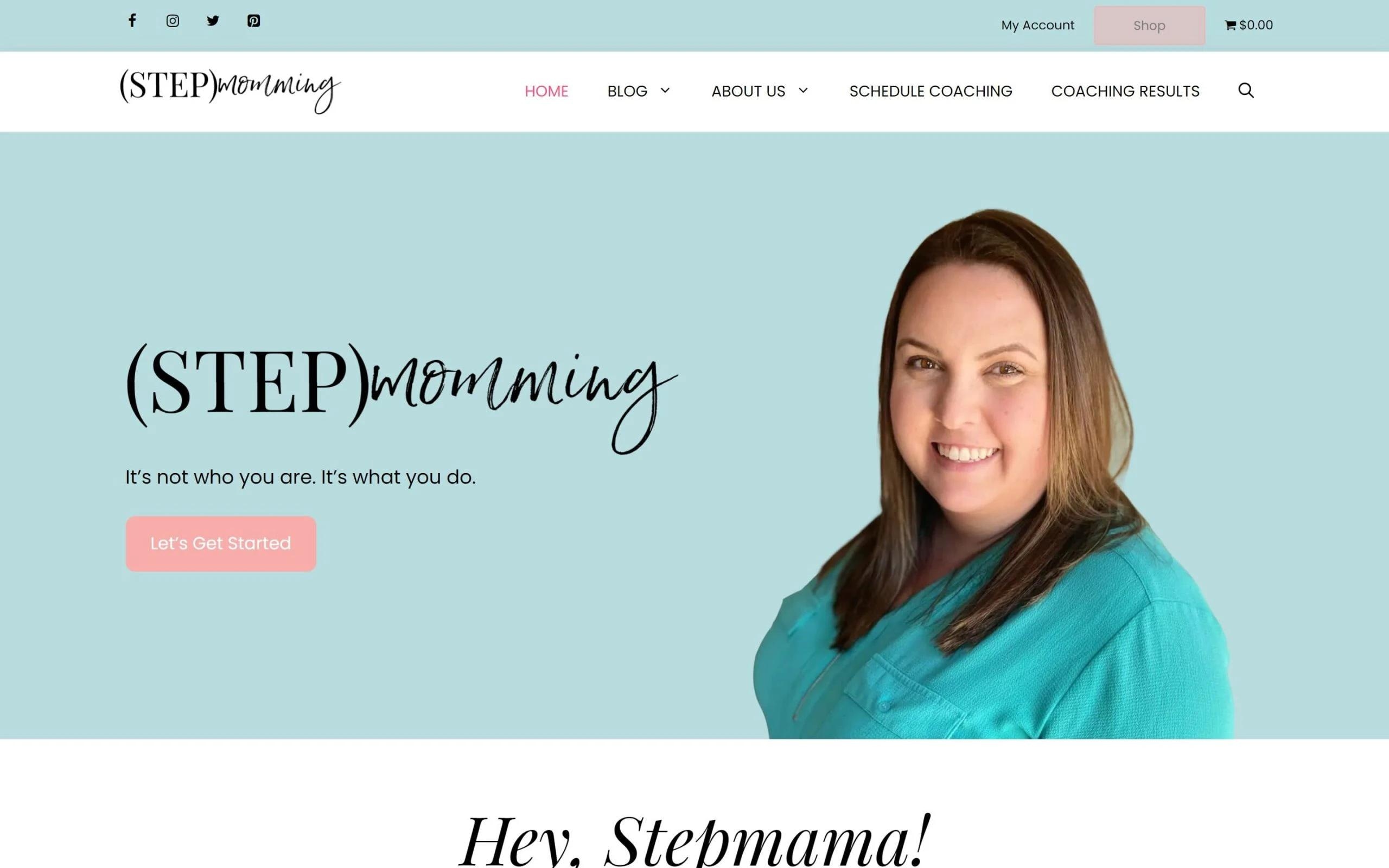 Stepmomming is top mom blogs for stepmoms that provide guidance and advice to share their own inspiring stories with others. Kristen, the author of this blog, faced many difficulties as a stepparent before starting this website. There's also a weekly email newsletter you can sign up for to get stepmom advice sent to your inbox. This is one of the coziest and warmest mom websites with a fun, supportive community for any stepmom.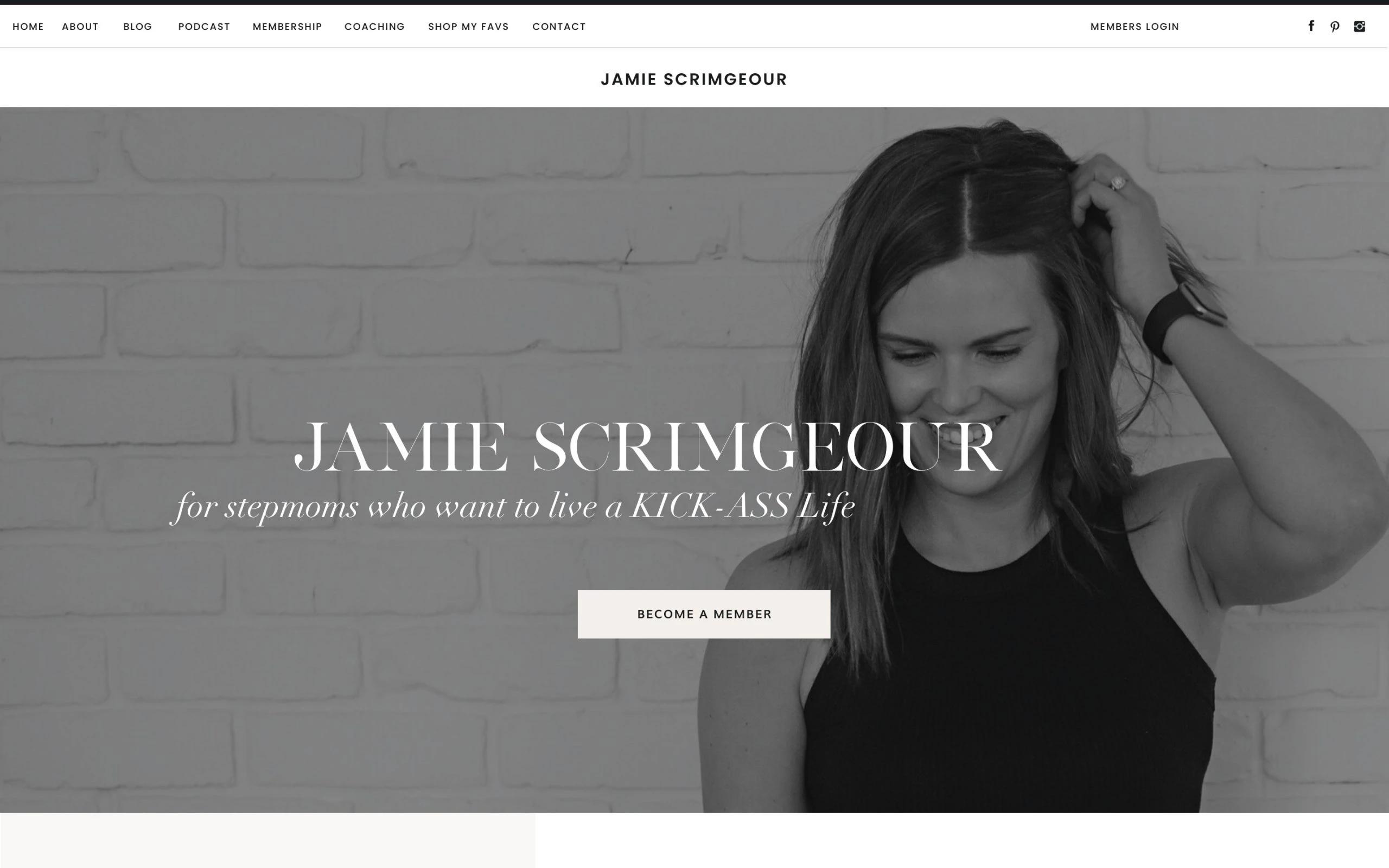 Jamie Scrimgeour is one of the best blogs for moms if you are looking for practical advice. The author honestly writes about her stepmom's experiences, research, and mistakes to help stepparents. You can also find tips and opinions from thought leaders on this platform that motivate many families.
Why is Jamie Scrimgeour Our Favorite Stepmom Blog?
She covers like every topic a stepmom deals with - dating the ex, boundaries, finding your village. Where was this blog when I was struggling?!
Plus there's a podcast and online community. So you can listen whenever or connect with other stepmoms for support in this mommy blog. It's like virtual stepmom happy hour!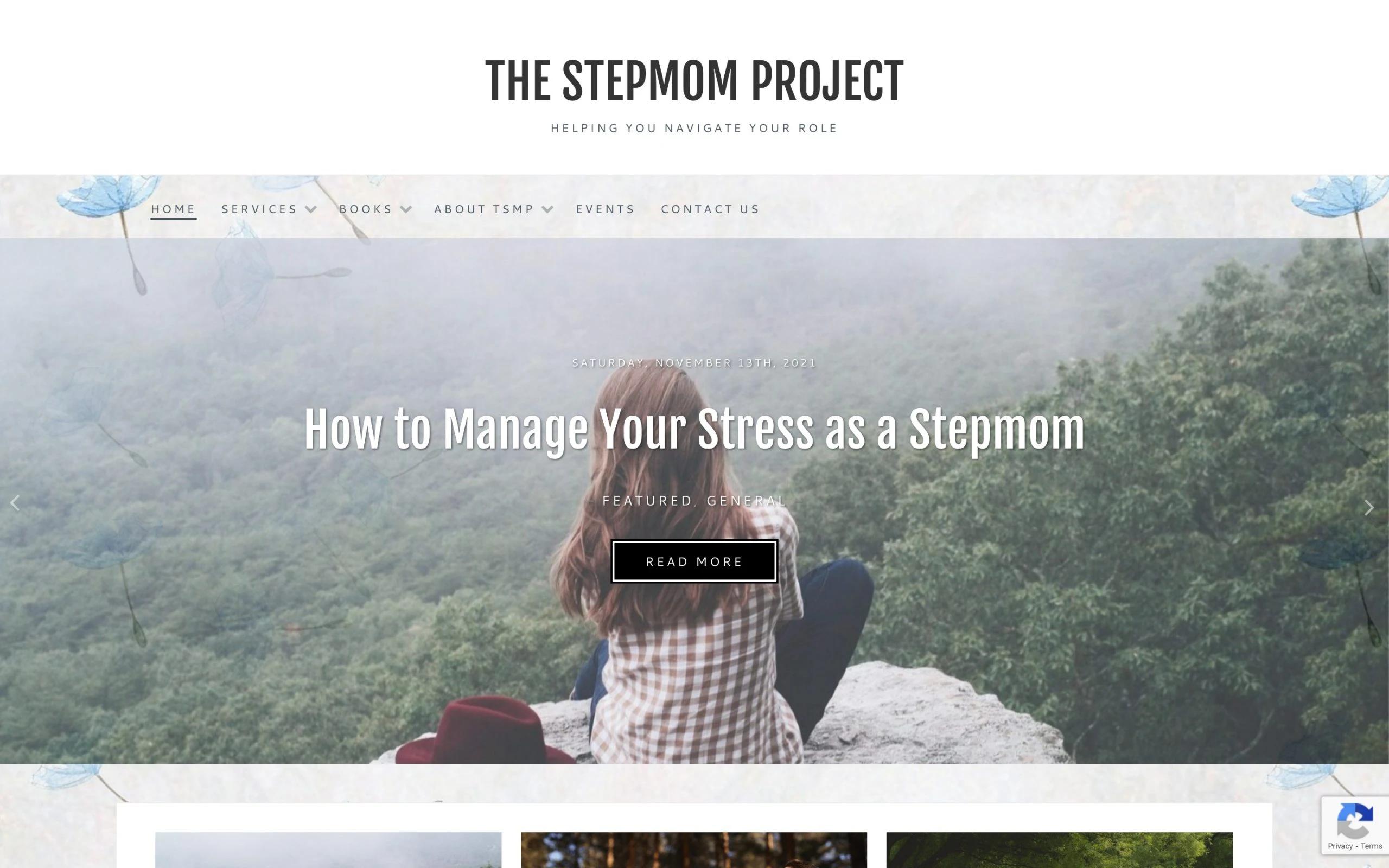 The Stepmom Project is a mom blog that contains workshops, books, coaching packages, and a community of stepmoms associating and helping each other. Elizabeth Mosaidis founded this blog with a goal to take the negativity out of being a stepmom and make it an ambitious project full of happiness. This is one of the motherhood blogs that aims to make all stepmoms feel included, heard and like they have a place to turn to for helpful tips.
Beth started this stepmom blog to help others face and resolve conflicts and find happiness in a stepfamily. She is a certified stepparent coach and has supported thousands of families through her articles, forums, coaching, webinars, panels, and podcasts. Whether you're just starting out or been doing the stepmom thing for awhile, this is one of the top mom blogs that got you covered.
5 Pregnancy Blogs for First Time Moms
Alpha Mom is on the list of top new mom blogs. This pregnancy and parenting blog was founded by Isabel Kallman. It contains informative and straightforward articles on pregnancy, parenting, family fun, life, etc. Week-by-week pregnancy guide is one of the most popular posts on this blog, which has attracted many readers.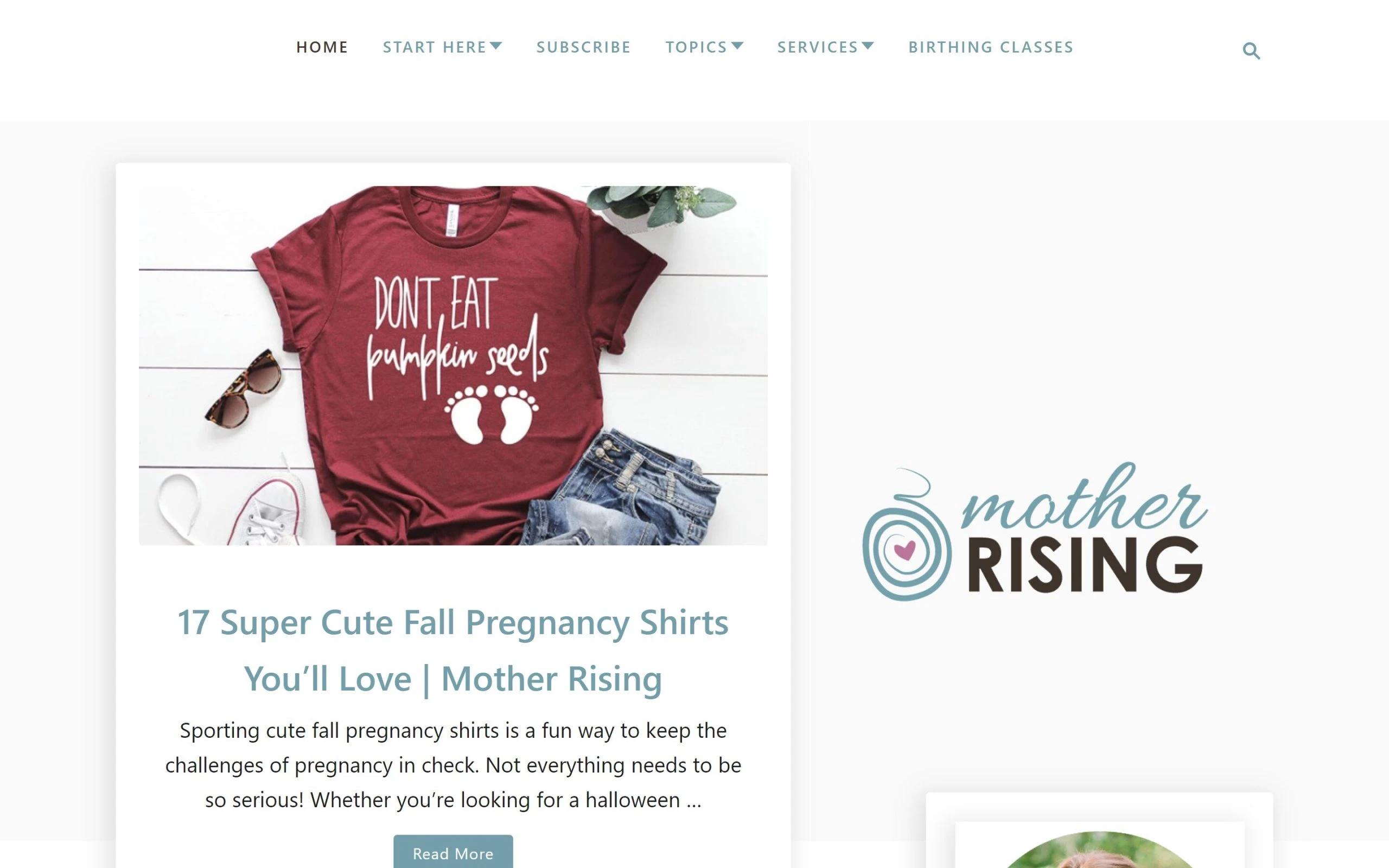 This is a holistic pregnancy blog for first-time moms founded by Lindsey VanAlstyne. She has years of experience in teaching parents about pregnancy, childbirth, and postpartum, which she shares in her blog. You can also find insightful articles about healthy pregnancy, natural birth, food and nutrition, baby's health, product reviews, etc. So, this is definitely one of the best mommy blogs about pregnancy with tons of useful information.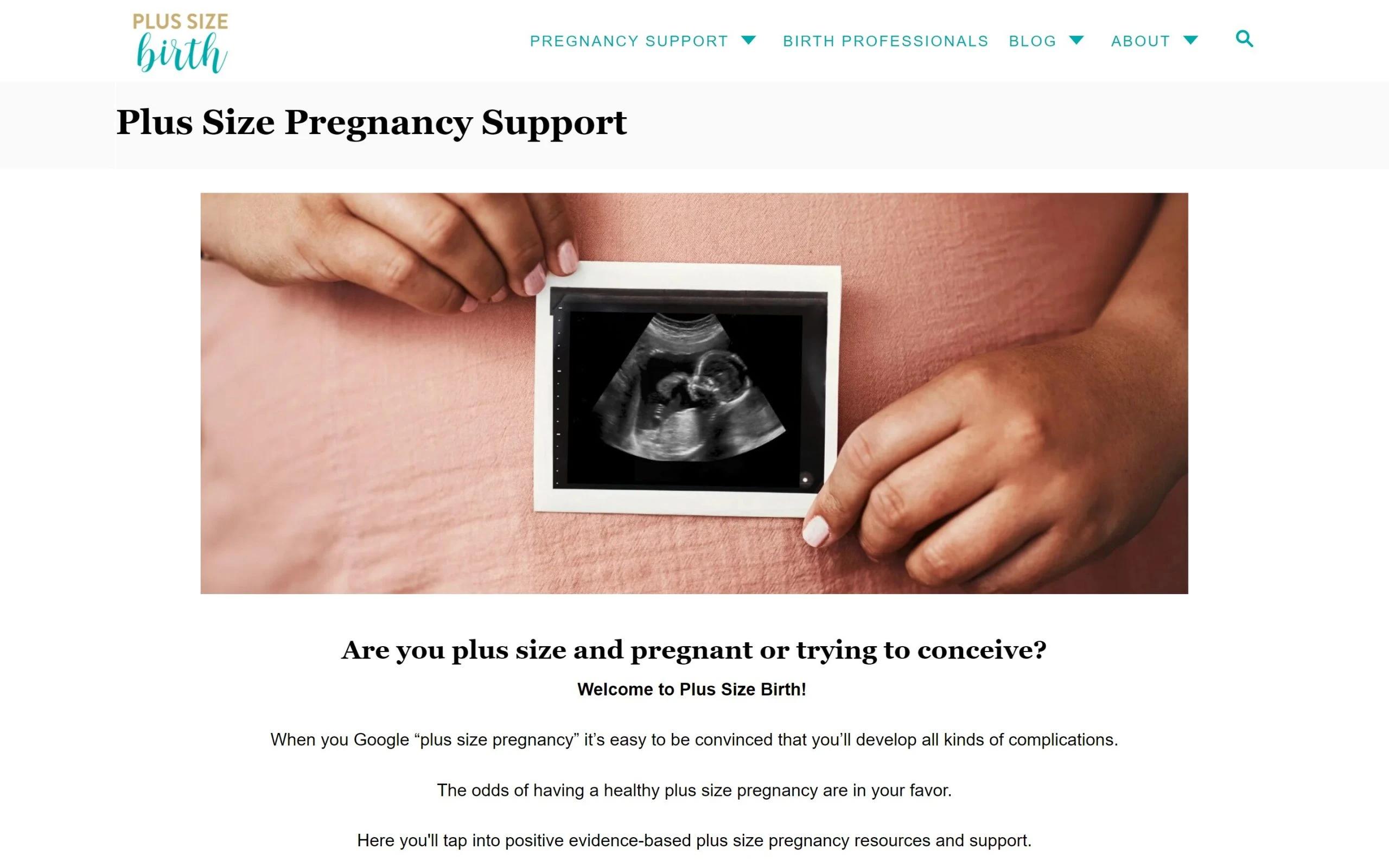 This blog was founded by Jen McLellan, who is a certified childbirth educator. She faced many difficulties when she was pregnant but could not find any plus-size pregnancy resources on the internet. So, she started her blog, which is now the leading plus-size pregnancy resource for families as well as professionals. This is one of the most insightful blogs for moms to get familiar with all the secrets of a healthy plus-size pregnancy.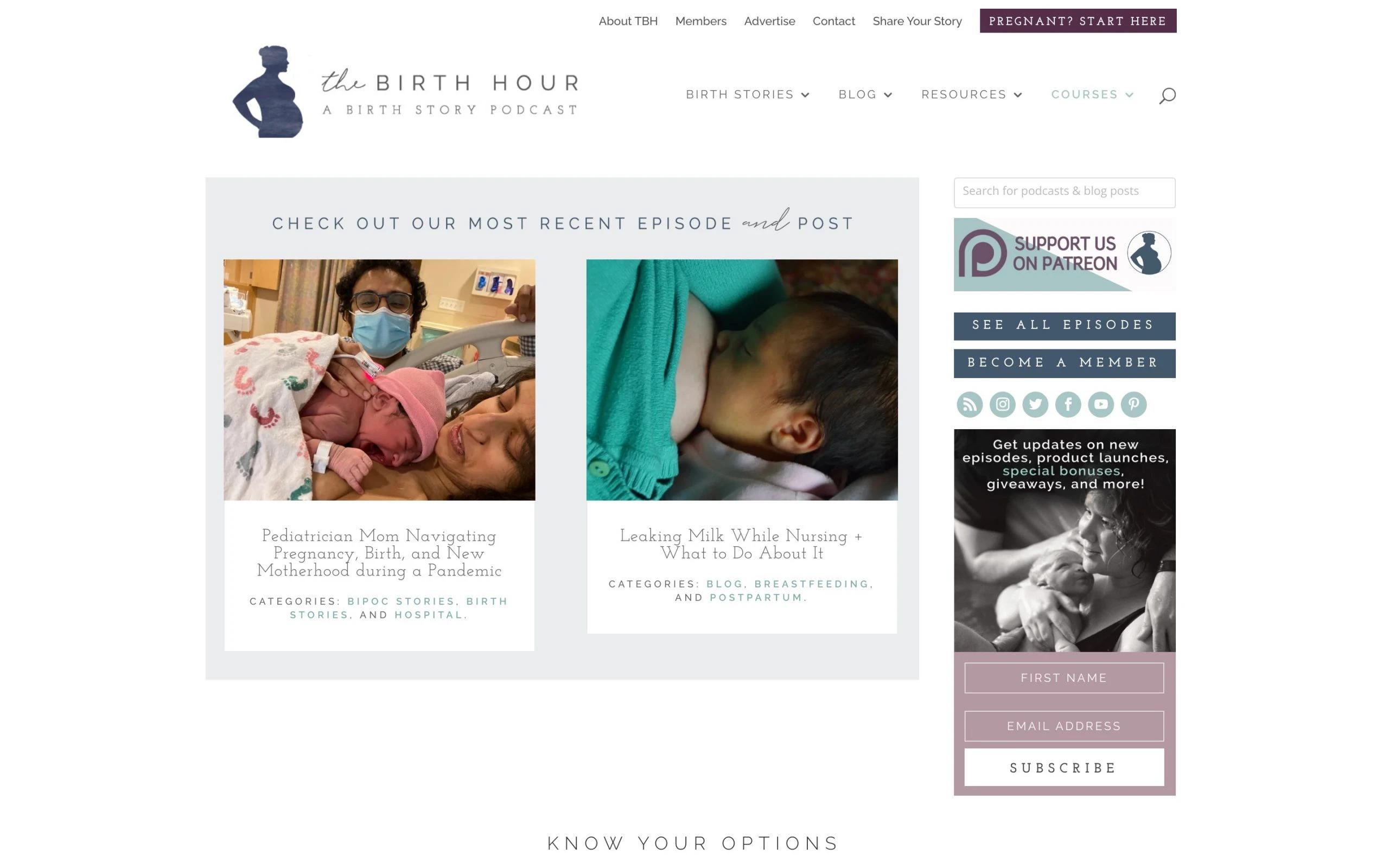 The Birth Hour is one of the top blogs containing online resources for birth stories, which reaches around 5 million families a year in over 150 countries. This website has informative articles and online childbirth courses which assist expecting parents in their journey to parenthood.
Why is The Birth Hour Our Favorite Pregnancy Blog for First Time Moms?
First off, the birth stories. Being a FTM you have no idea what to expect and it's nerve-wracking. Hearing real mamas share their journeys is so helpful for getting insight into all the possibilities.
They have stories from all kinds of births - home, hospital, water, international, etc. Gives you hope that there are options and you can find what works best for you.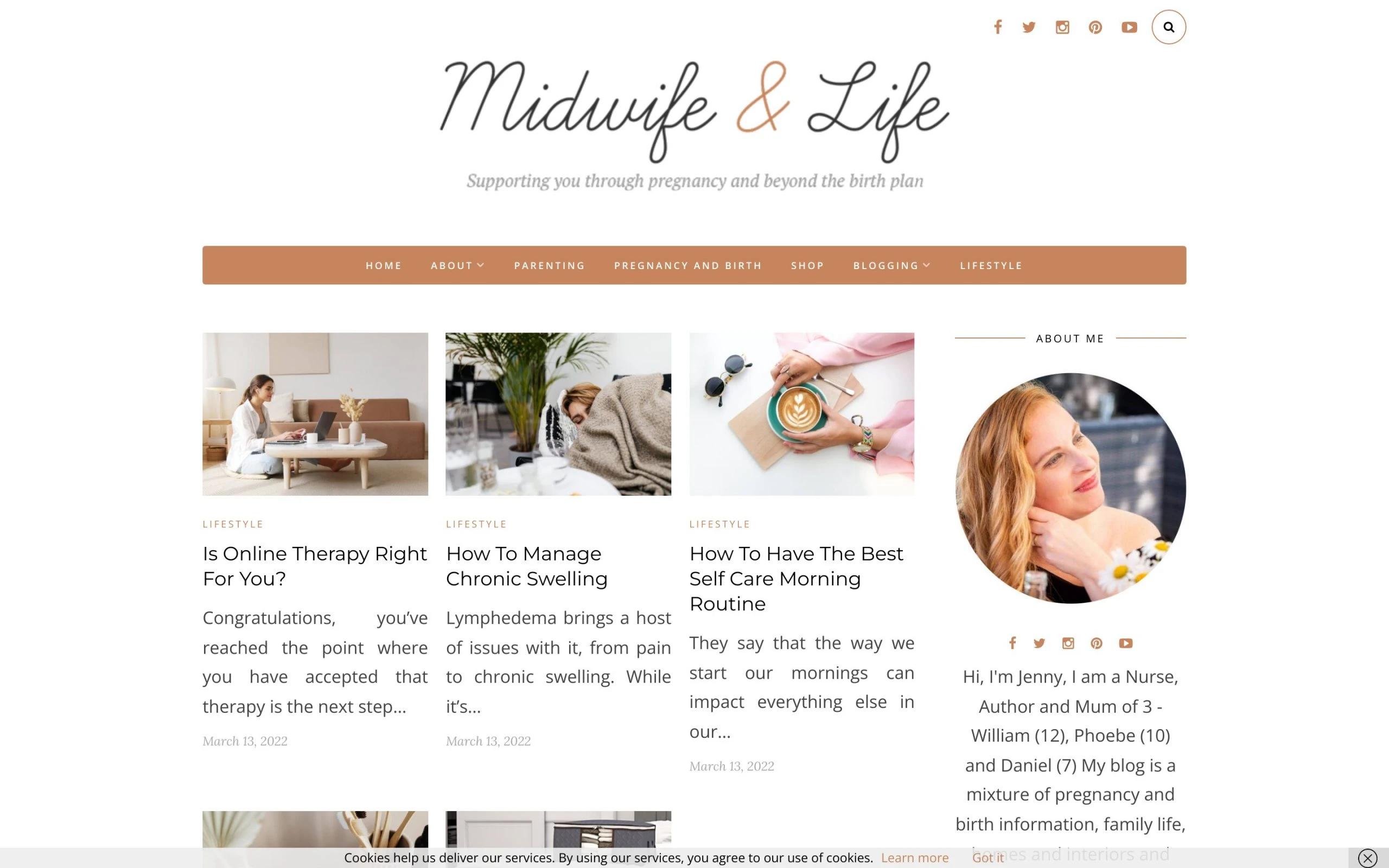 Jenny, the founder of Midwife and Life, is a nurse, author, and mother of three children. She writes articles on pregnancy and birth, family life, homes and interiors, product reviews, etc., which inspire many families expecting a child. This new mom blog is here to give some quality content on motherhood for you.
🌟 Wrapped Up
So, these are some of the best mom blogs that can help you learn about parenting as well as blogging. This is a growing industry, with thousands of parents starting their new mom blogs every day to share their stories and help other families. If you feel emptiness in your life, maybe, creating a first-time mom blog can give you lasting joy and a purpose to live.
Let us know in the comments which of these popular blogs for moms you have already been following or which of the above you would love to follow.