If you are a gardening enthusiast, you know that nothing can beat the feeling of satisfaction that comes from going to your garden, gathering some fresh vegetables, and seeing the flowers bloom. We know how much you love your garden, hence we have something in this article which will make you fall more in love with plants.
We have compiled a list of some of the best gardening blogs on the web that will guide you to grow interesting and valuable plants, care for them, and get the best out of them. You will also learn to design your garden creatively and convert it into a dream landscape. From planting to getting the produce, these blogs will be your best companion.
41 Best gardening blogs and websites to upgrade your skills
A Way to Garden by Margaret Roach is one of the best horticulture blogs that deliver insightful articles on gardening. You will find numerous contents on vegetables, herbs, fruits, edible plants, trees, shrubs, ornamental plants, etc.
Apart from these, there are also helpful how-to blogs that will teach you composting, garden designing, shade gardening, container gardening, and many more.
Stephanie is a passionate gardener and an award-winning author who has years of experience in gardening. You will find articles, projects, and recipes where she shares her personal experience and methods with attractive photos.
She believes that digging the earth, spending time in the garden, and connecting with mother nature can bring immediate positive results.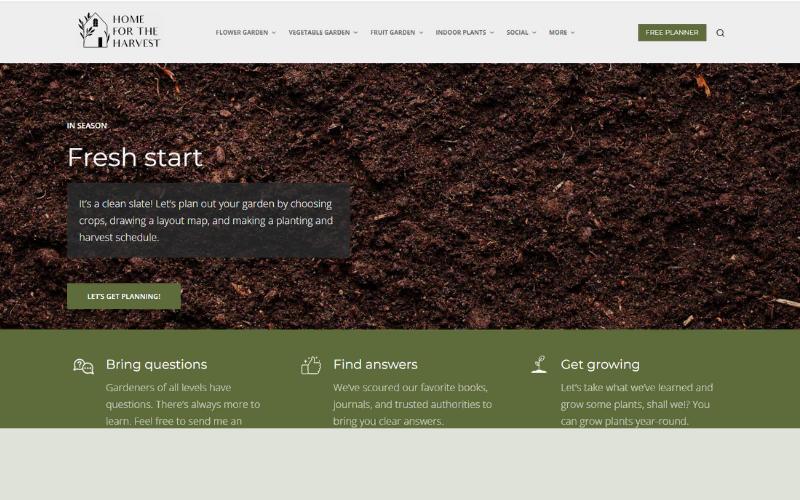 Home for the Harvest is a well-known gardening blog by Mary Jane Duford. She writes about growing veggies, landscaping with flowers, and growing your own houseplants. This garden website receives millions of visitors each year.
Mary Jane is an engineer, certified permaculture garden designer, and Master Gardener. She is based on the West Coast in the Okanagan Valley (USDA Zone 5).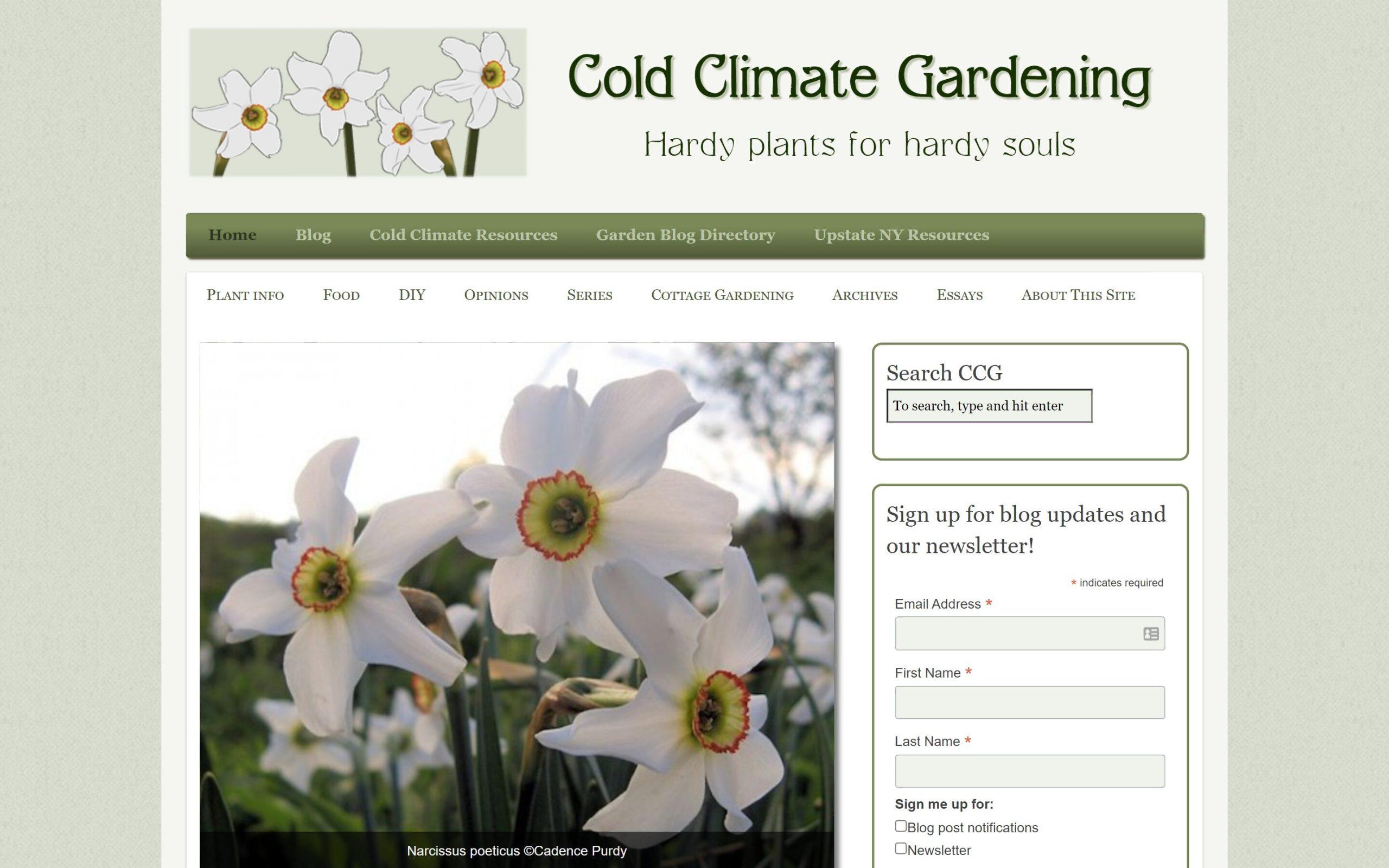 If you are looking for tips for growing a garden in a cold environment, this is the blog you should follow. Kathy Purdy, the founder of Cold Climate Gardening, says that growing plants in a cold climate is the same as growing in moderate climates, as long as the plants are suited to the cold environment and the soil.
The site has in-depth information about plants, growing vegetables, and DIY projects.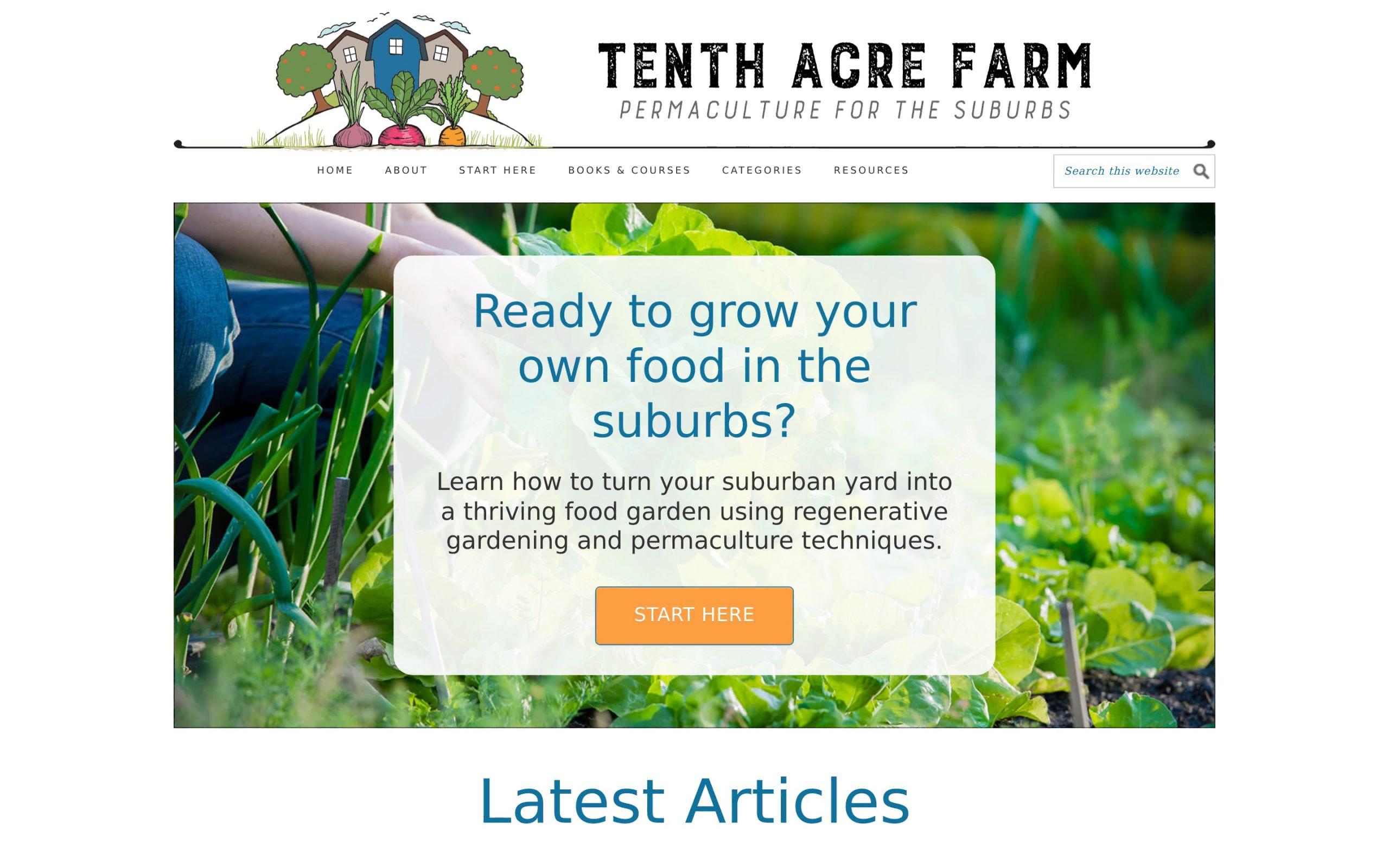 Tenth Acre Farm focuses mainly on permaculture gardening and shares tips and tricks for having a permaculture design in your backyard gardens, residential spaces, or suburban micro-farms.
You will also find many environment-friendly methods for increasing soil fertility, garden planning, growing fruit crops and vegetables that are simple as well effective.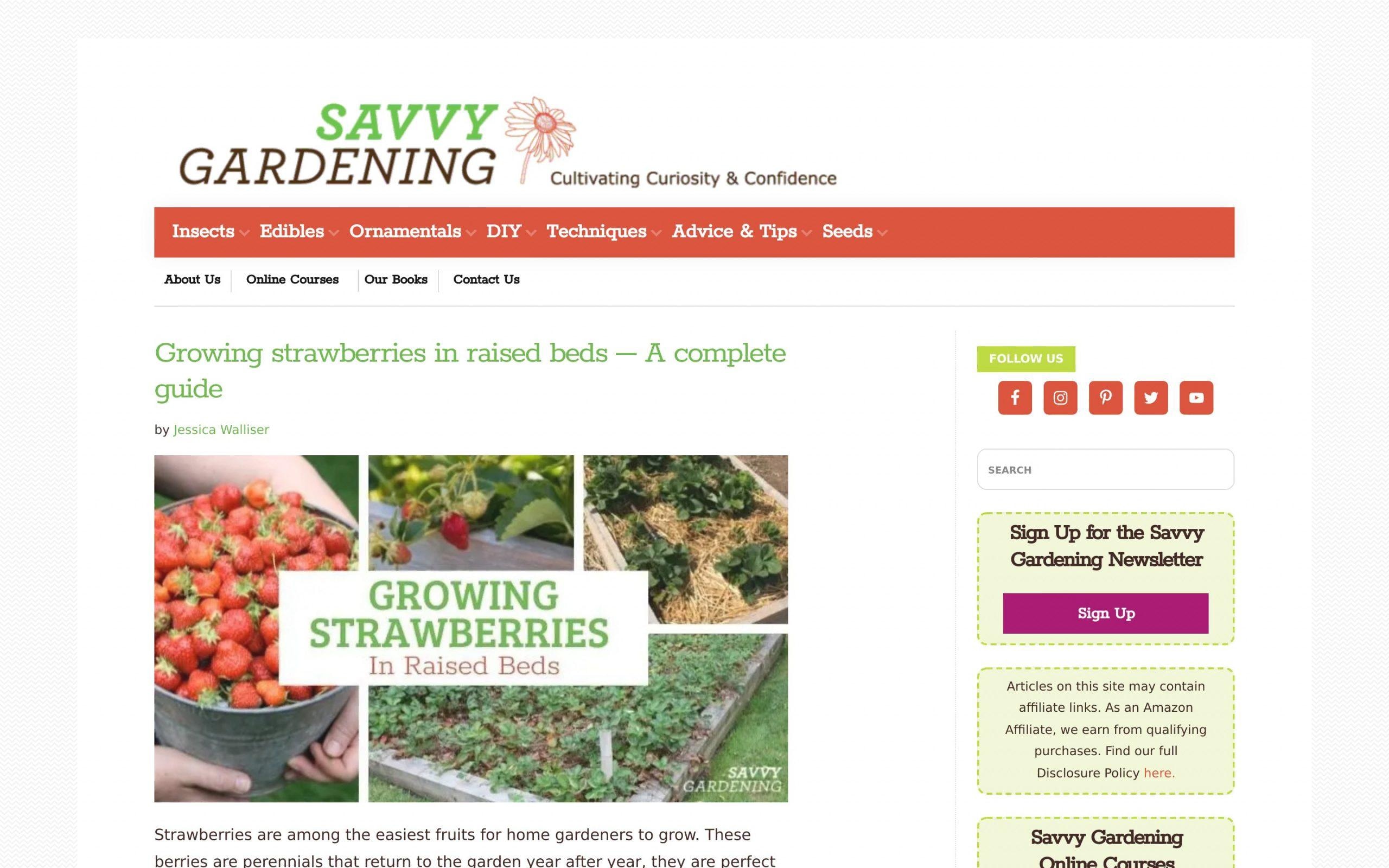 Savvy Gardening is authored by three excellent garden writers from two different countries. This blog aims to provide you with information, unique solutions, practical advice, and encouragement so that you can grow whatever you want.
You will find interesting articles on insects and pollinators, edible and ornamental plants, DIY garden projects, and innovative gardening ideas.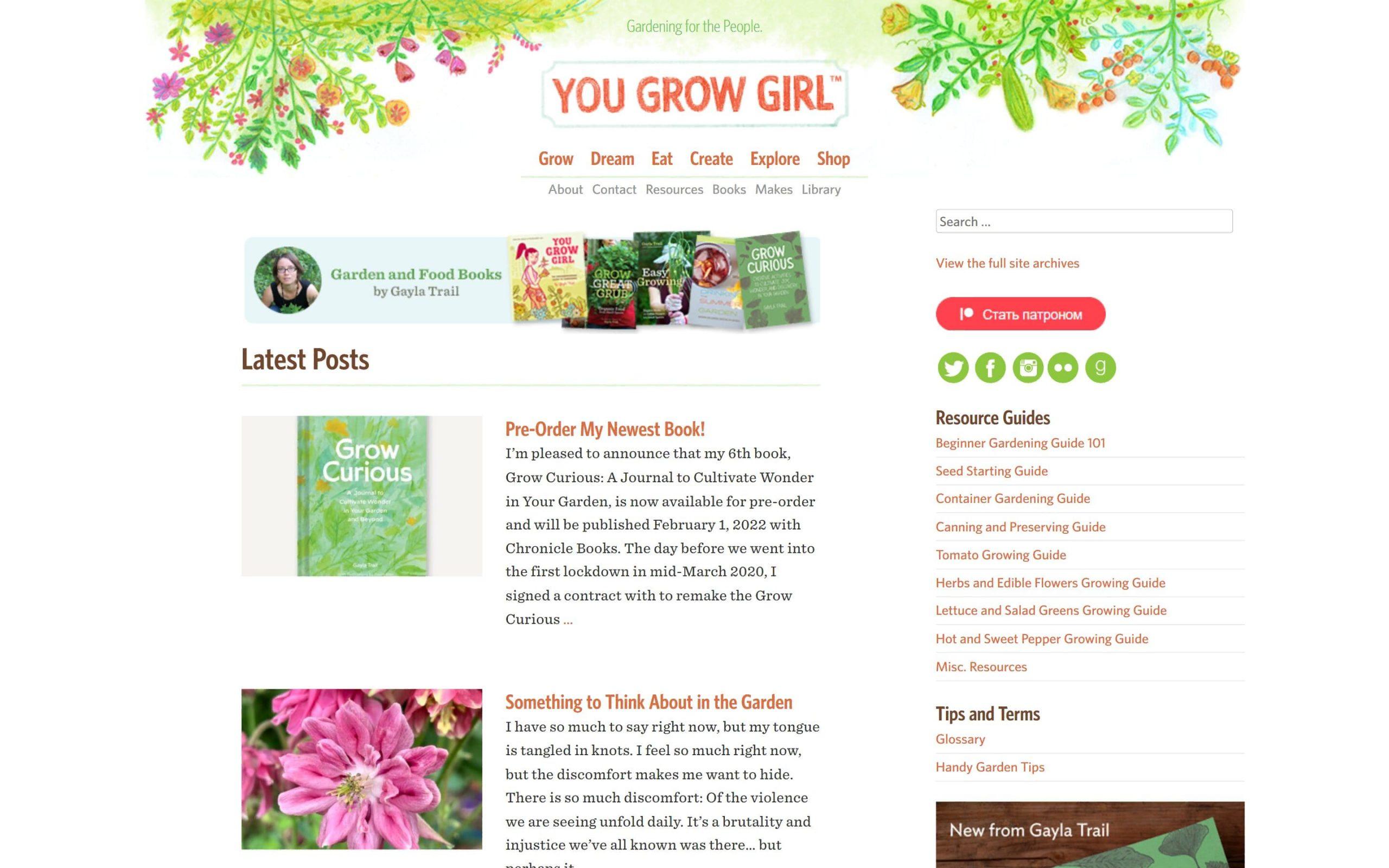 Gayla Trail started You Grow Girl in 2000, intending to redefine the relationship of the modern world with plants and nature. This organic gardening blog contains valuable resources and guides on container gardening, growing herbs, edible flowers, tomatoes, etc.
The blog can be beneficial for both beginners and advanced gardeners.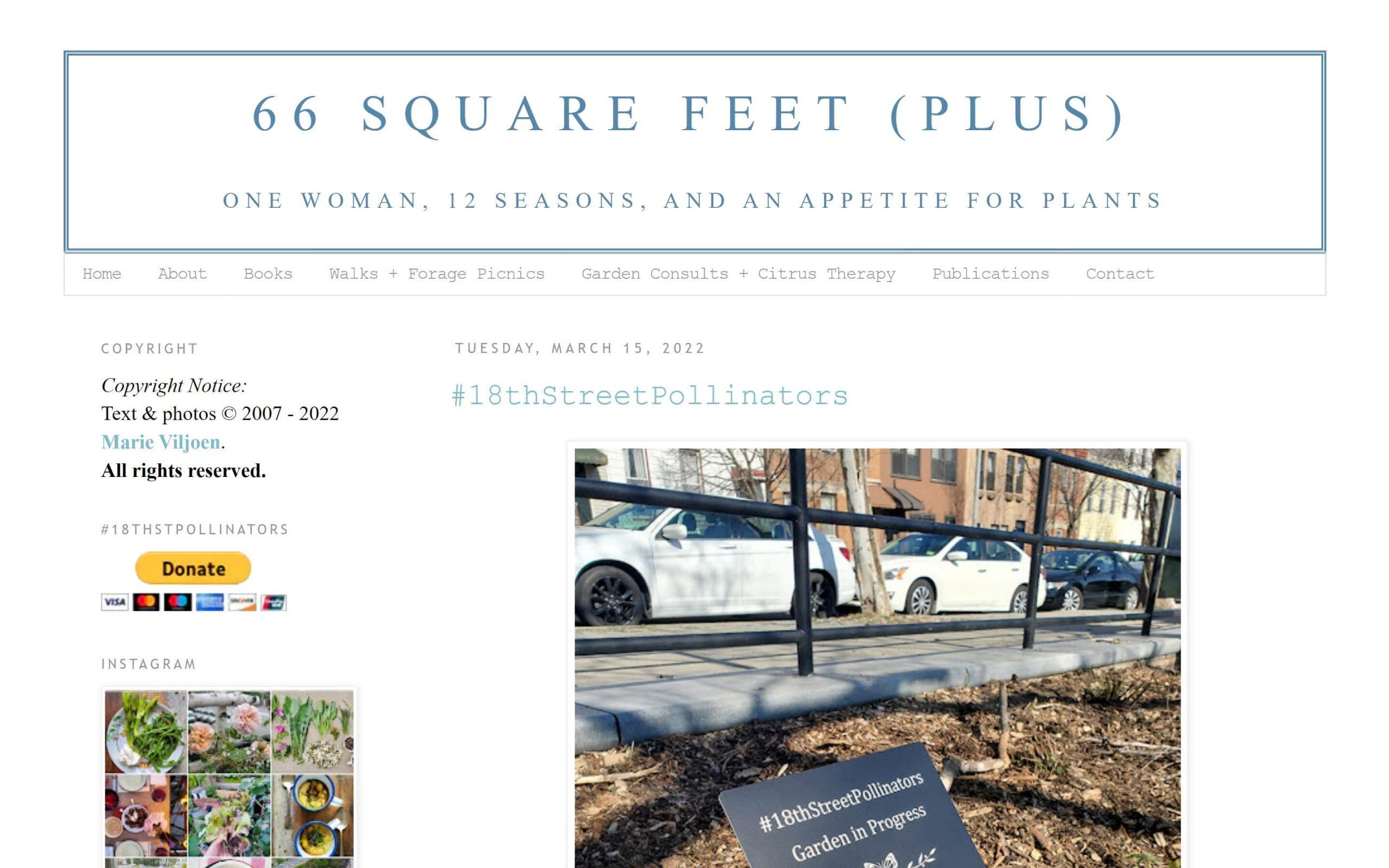 When Marie lived in a tiny apartment in Brooklyn, her terrace was only 66 square feet. This is where she found the inspiration for her blog.
She grows all kinds of edible plants and has good experience with them. You will find tons of content that will inform you about her effective methods, ideas, and gardening hacks.
Matt Mattus has been a horticulture enthusiast since his childhood. He started Growing With Plants when he didn't find any gardening blog which delivered in-depth and satisfying content.
This horticulture blog is his online journal, where he writes about everything he grows in his garden and things he learns. You will be surprised to know that Matt doesn't use any SEO or attractive titles but still enjoys huge traffic on his blog.
This is one of the best bird and garden magazines in North America which is subscribed by more than a million readers. If you are interested in birds and want to attract them to your garden, this blog will be a great help.
You will also find backyard gardening blogs and informative articles on small space gardening, wildlife, growing trees, shrubs, grasses, vegetables, flowers, and fruits.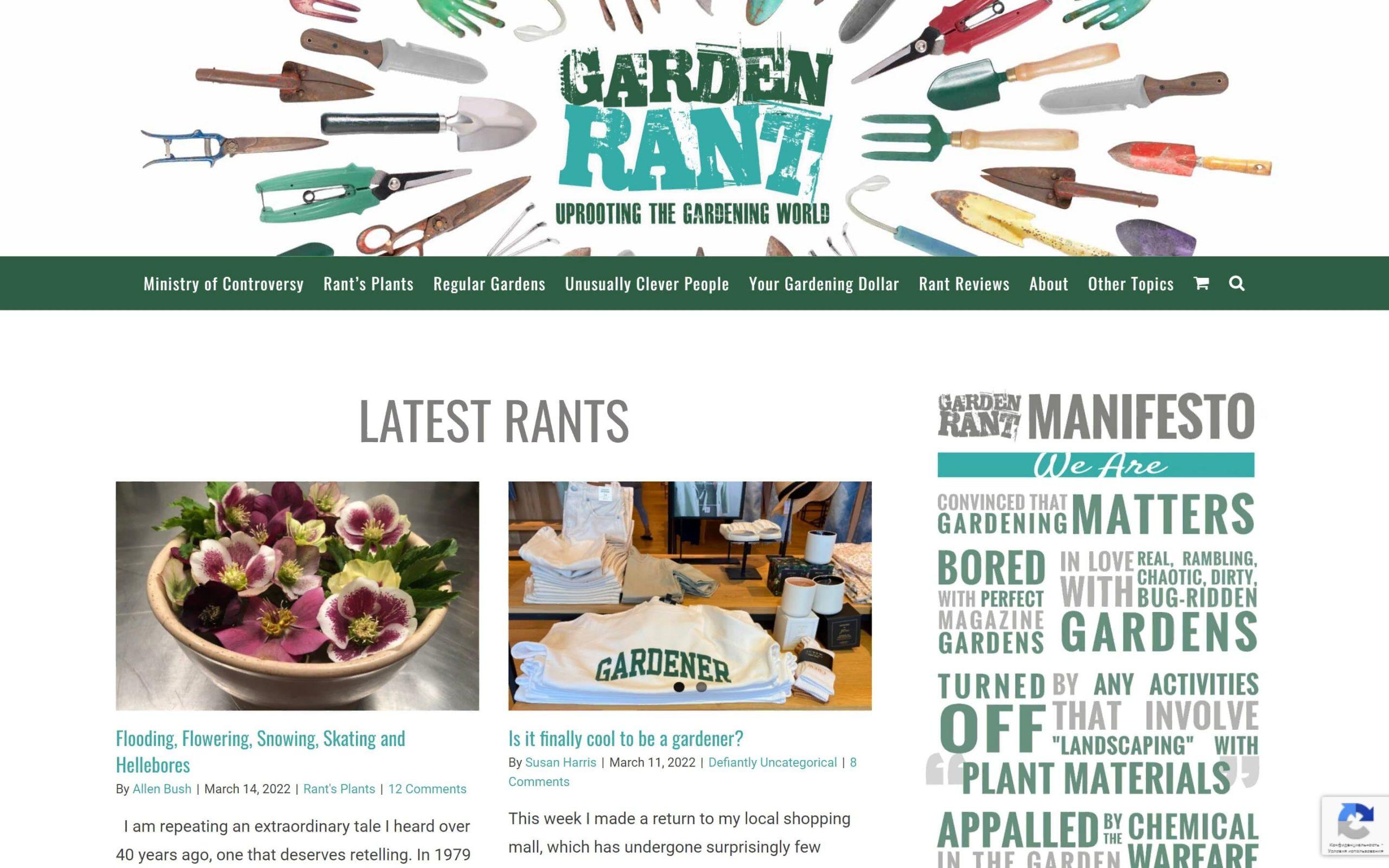 Garden Rant was founded in June 2006 by a team of enthusiastic gardeners. The website has many contributors, including authors, ecologists, horticulturists, nursery owners, activists, etc., from across the world, making it an interesting platform containing diverse voices and opinions.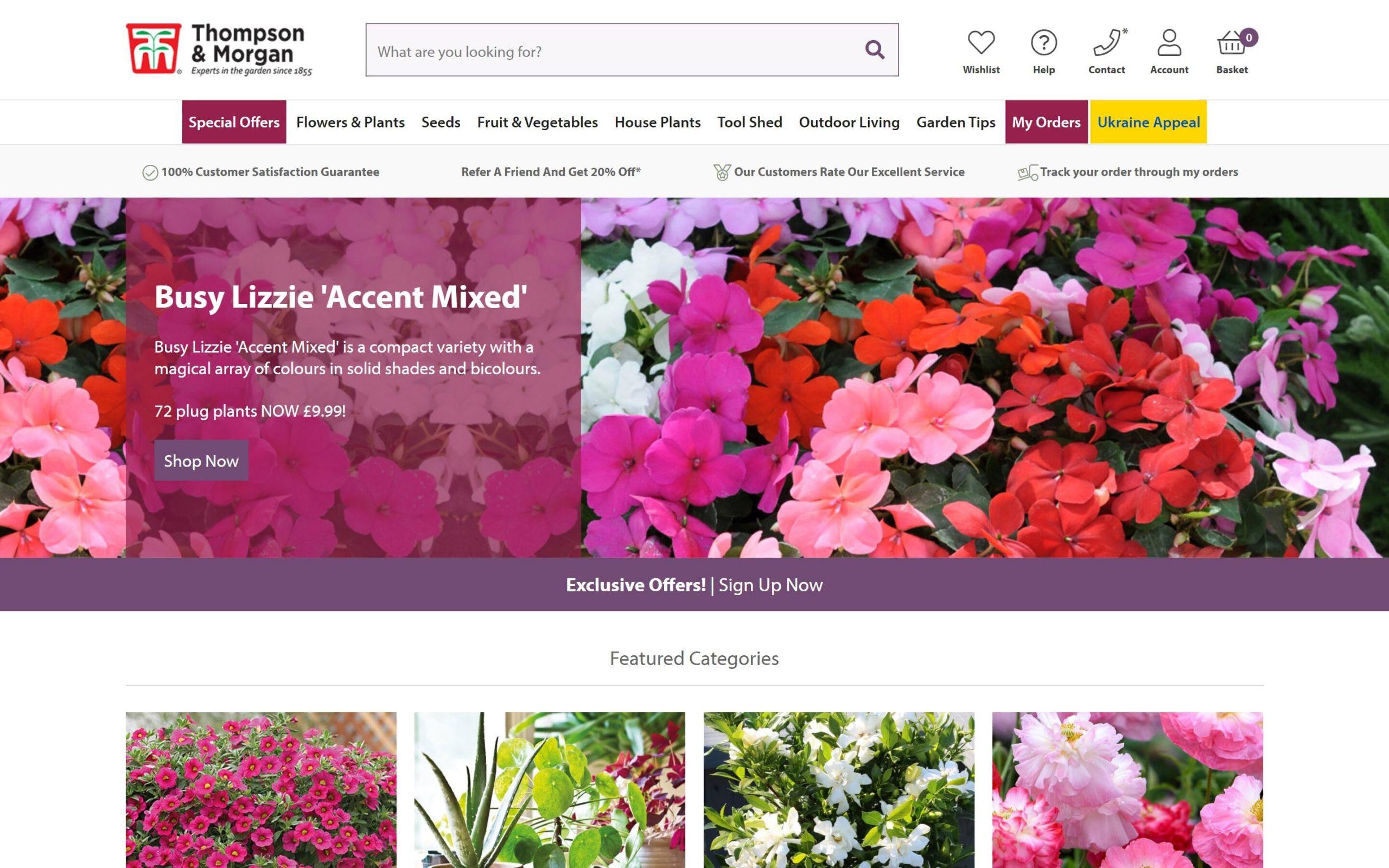 Thompson and Morgan is one of the largest seed and plant company in the UK that provides quality products to home gardeners. The blogs shares various easy-to-follow articles like growing raspberries with children, favorite hedges, garden redesigning, easy to grow houseplants, best plants for Christmas gifts, how to store vegetables, etc.
When Gary Antosh was young, he collected rare plants, learned to grow them, and traded them with collectors and botanical gardens worldwide. His interest in plants grew, and he started teaching others how to grow specific plants. His passion led to the creation of Plant Care
Today, where he shares his knowledge and experience about rare plants and gardening.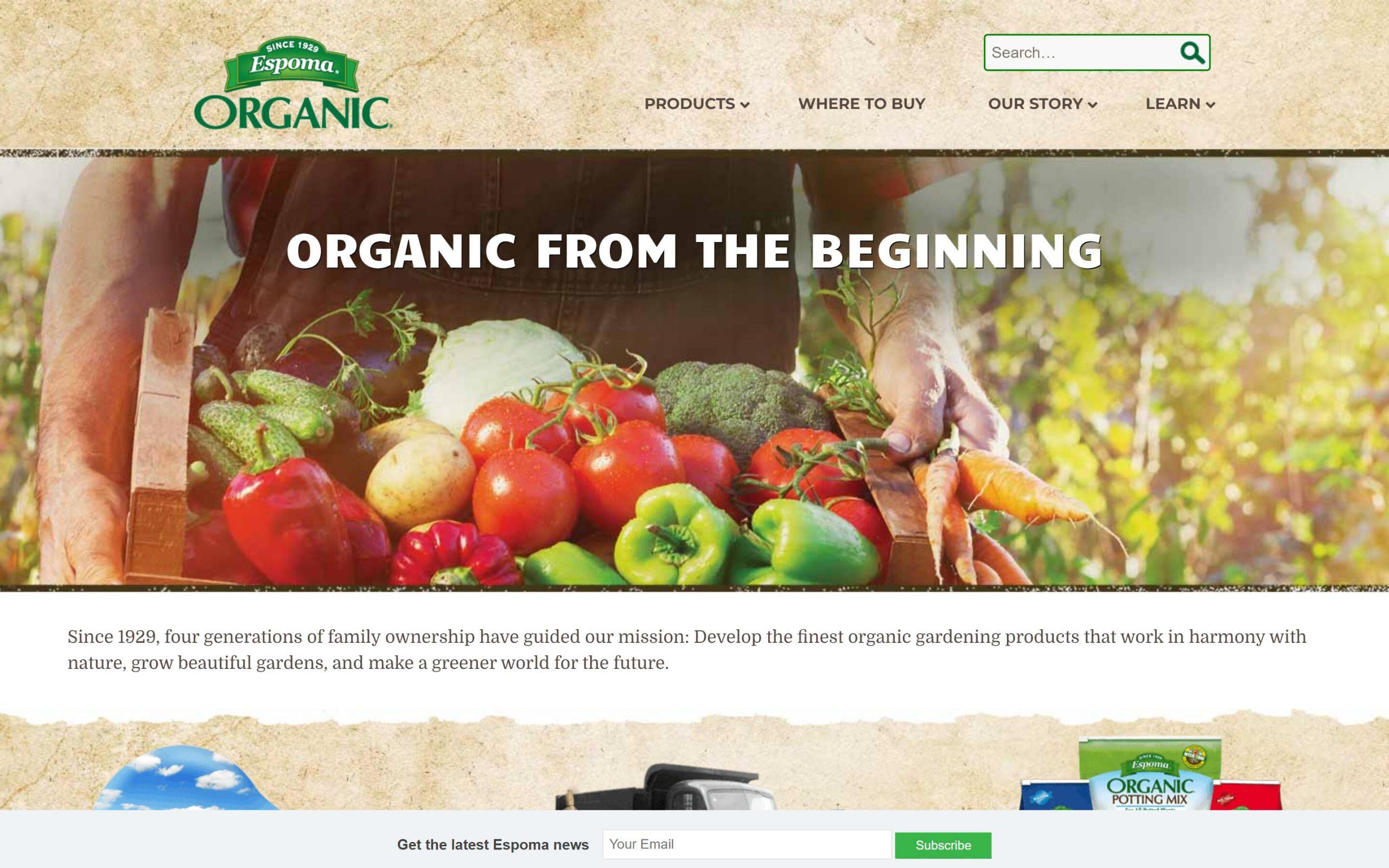 Espoma is a 90-year-old company in the USA that provides organic fertilizers to the lawn and garden industry. The blogs on the site talk a great deal about plants and fertilizers.
If you are looking for guides to grow flowers, vegetables, houseplants, shrubs, or simply want some help in lawncare, Espoma has got you all covered.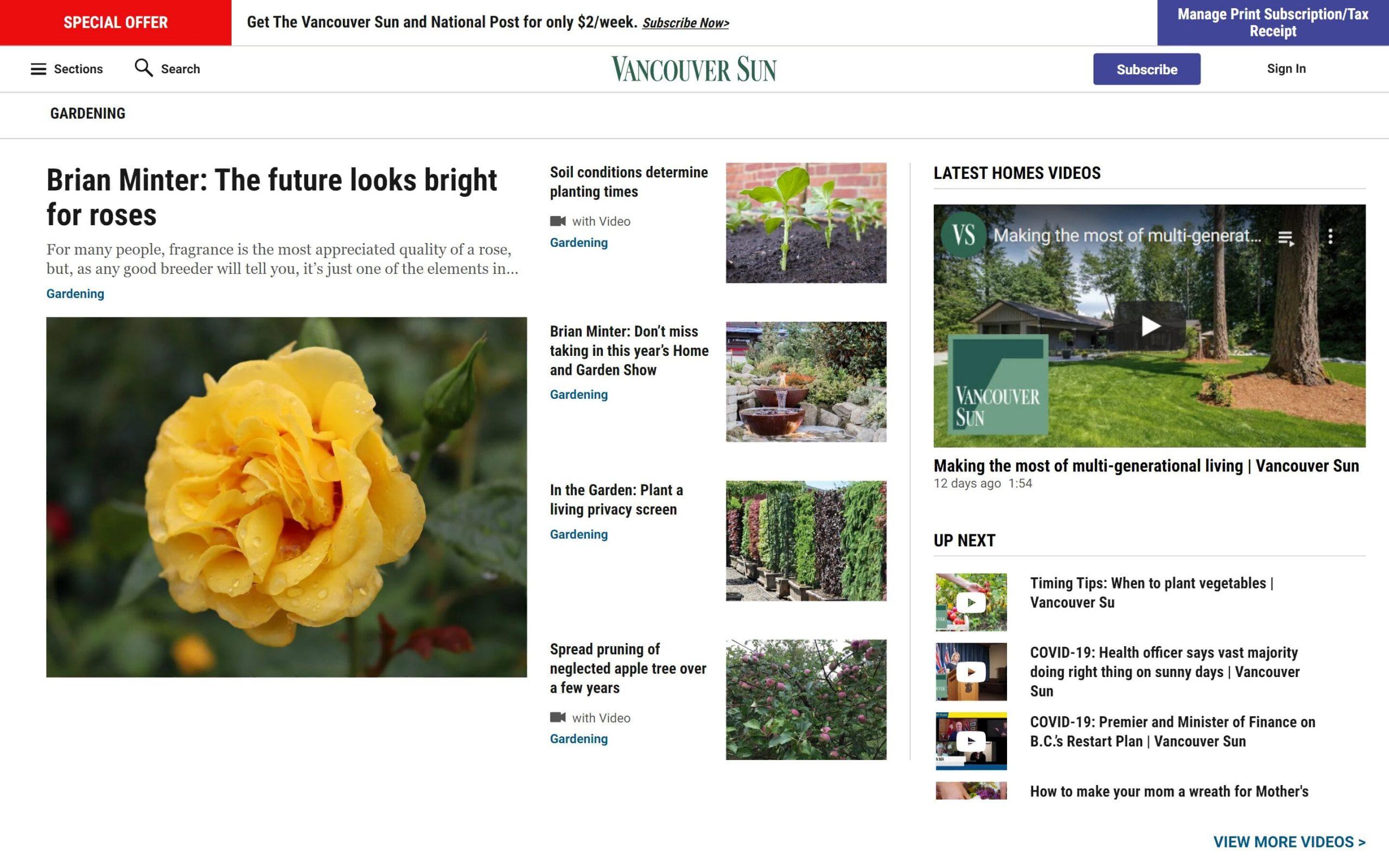 Vancouver Sun is a daily newspaper headquartered in Vancouver that regularly publishes informative articles on gardening and guides for growing various plants.
The blogs contain how-to articles and creative ideas to help you maintain your garden, news about different scientific development and farming research, and amazing gardeners' stories.
Gardener's Path is a go-to resource for all beginner and advanced gardeners looking for planting advice and tips. The website also shares in-depth reviews of products you will need to maintain your garden.
Founded by Michael Quinn in 2014, the blog has a team of writers who share their expertise. In addition, if you have any specific queries about growing or caring for plants, you can ask it in the comment section of any post, and Gardener's Path will respond.
You already know that foods nowadays are polluted and intaking them may harm your physical health. Hence, Family Food Garden believes you should grow your own food and control what you intake to ensure healthy living. The blogs will guide you to grow fresh vegetables and fruits to get the best out of your backyard garden.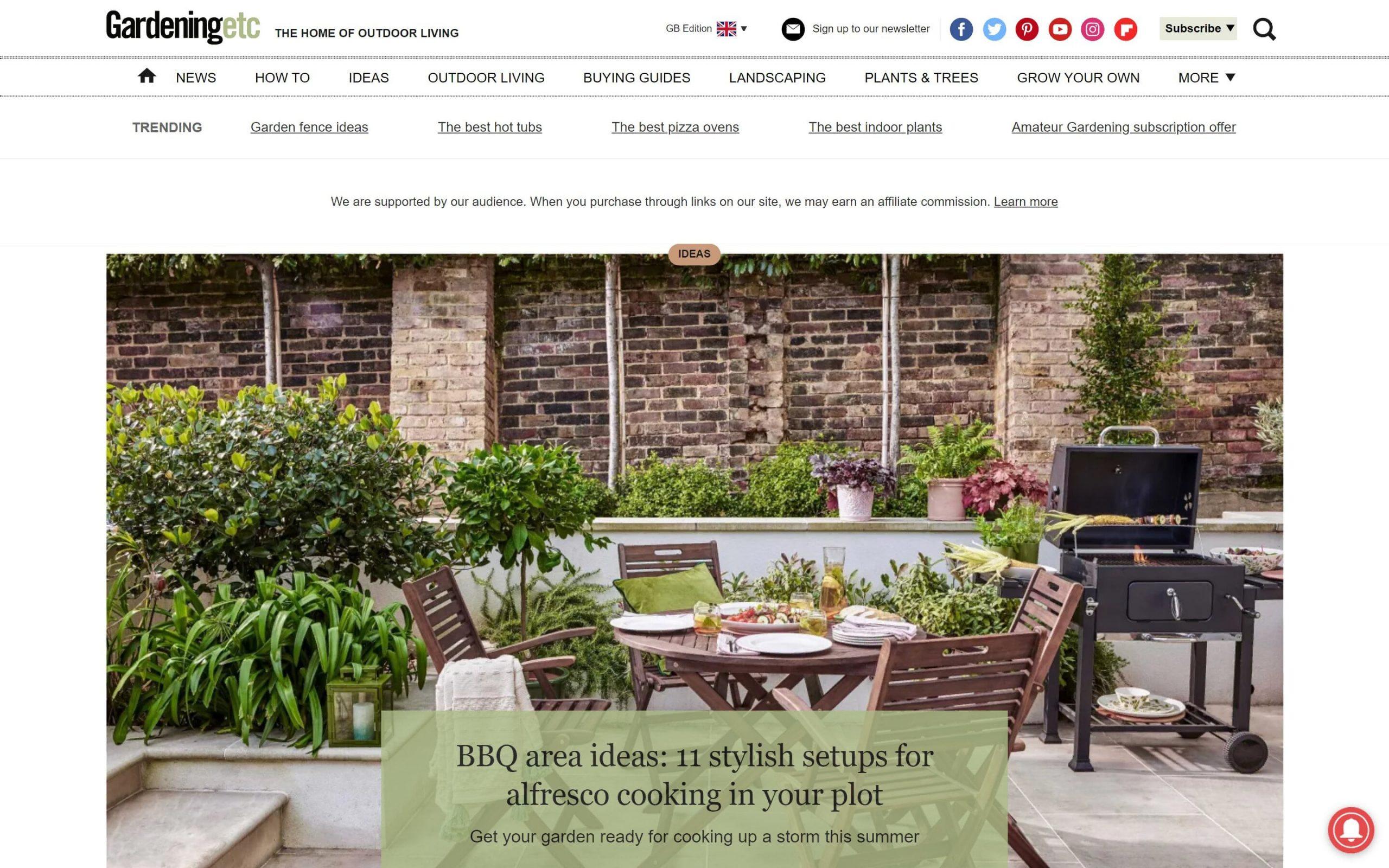 If you are looking for blogs that will help you turn your garden into an excellent outdoor living area, Gardeningetc can be the best one to follow.
This blog contains thousands of brilliant design ideas and easy-to-follow guides to make your garden the best place to spend quality time. In addition, you will also find several guides for growing fruits, flowers, and vegetables.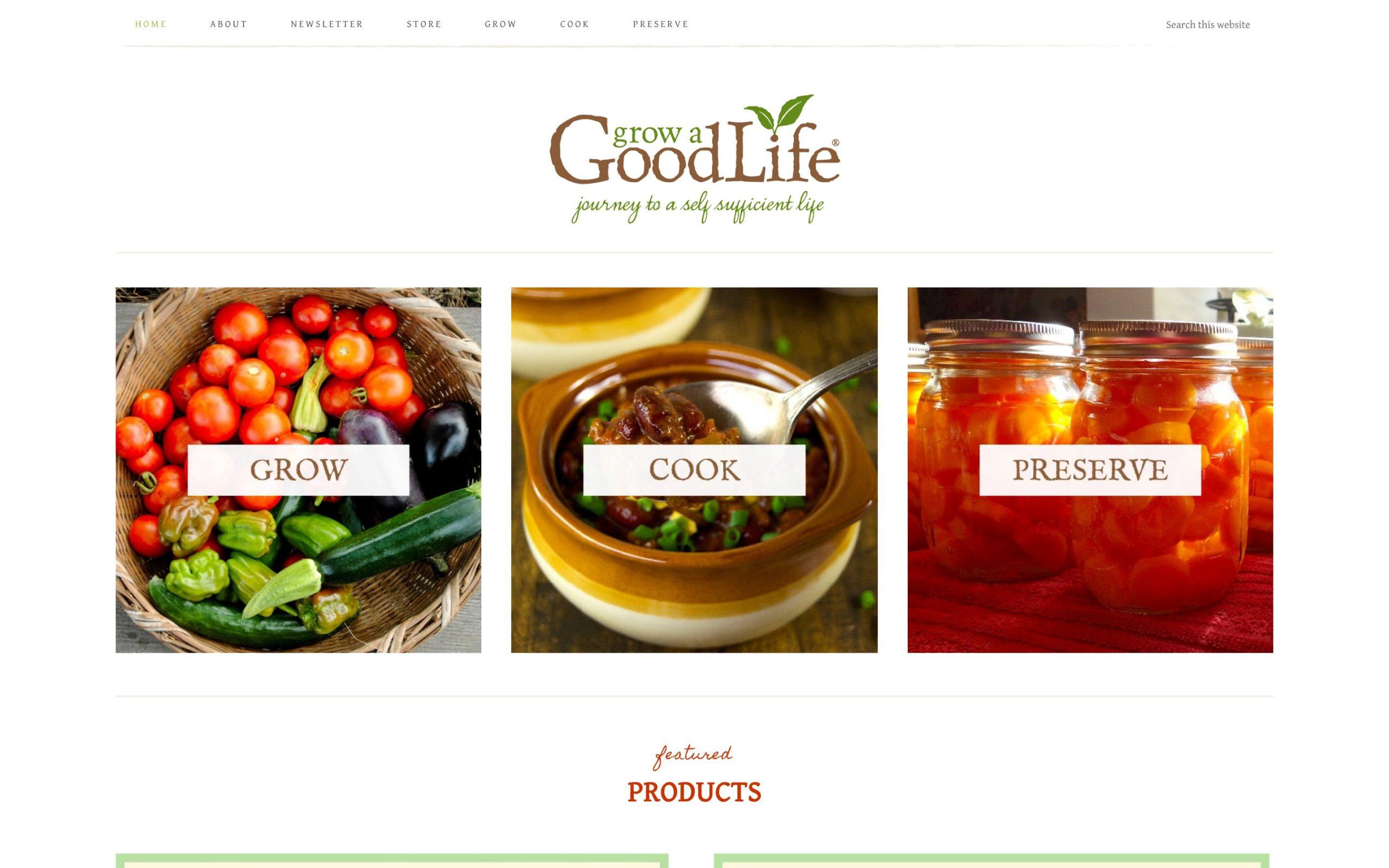 Rachel, the founder of Grow a Good Life, is a gardener and recipe developer. From growing your own organic food, preserving the production, to cook tasty meals, she will help you become self-sufficient. Rachel believes that you don't need a vast area to be a gardener; you can start by growing some herbs in small containers.
The Survival Gardener is one of the best gardening blogs that will teach you how to grow more food by putting in the least amount of effort. The author, David The Good, is a garden writer with more than three decades of gardening experience.
If you want to grow healthy food for your family, this blog will support you in your adventure.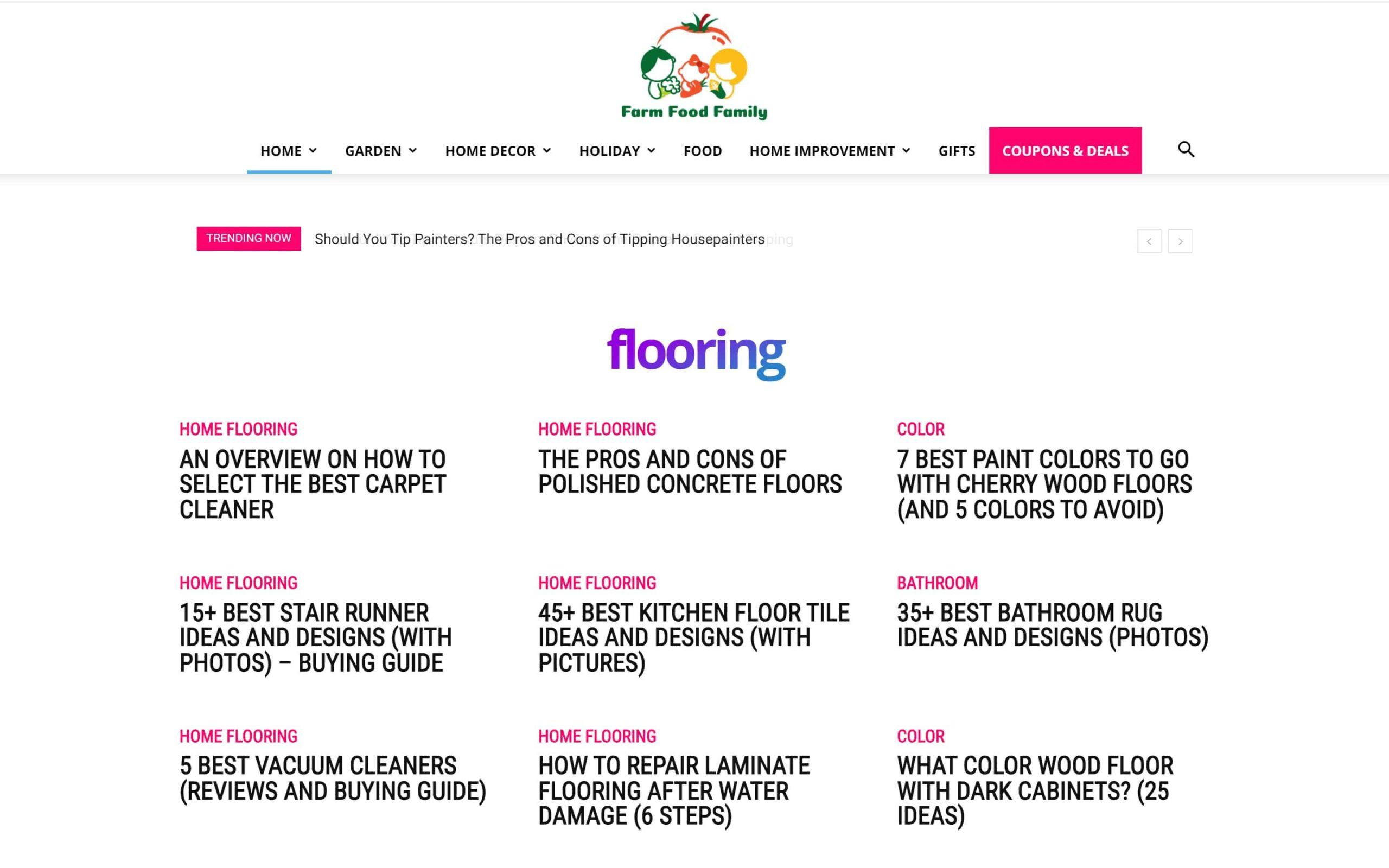 Farm Food Family touches on various topics like gardening, DIY projects, gift ideas, and home décor. You can expect valuable gardening contents that will answer your questions like which plants repel spiders, how to build a vertical DIY garden, what are some of the best medicinal plants, which plants can help you sleep better, etc.
Melissa J. Will, the face behind Empress of Dirt, is an avid garden and wildlife lover from Ontario, Canada. Her blog is packed with creative ideas and information that will help you build an incredible garden.
Jill Sandy, the founder of Constant Delights, is a sustainable gardener who invents her own techniques for landscape designing and caring for her garden.
This backyard gardening blog will teach you about hydroponic and indoor gardening, lawn care, pest control, etc. It also shares in-depth buying guides for various types of equipment and seeds.
This blog shares honest reviews of gardening tools like fertilizer spreaders, snow blowers, sprinklers, lawnmowers, reel mowers, soil tillers, etc. Nowadays, food is getting contaminated due to soil and water pollution.
A Green Hand, as the name suggests, is focused on organic and healthy ways of growing food so that you can prevent yourself from diseases and enjoy living a quality life.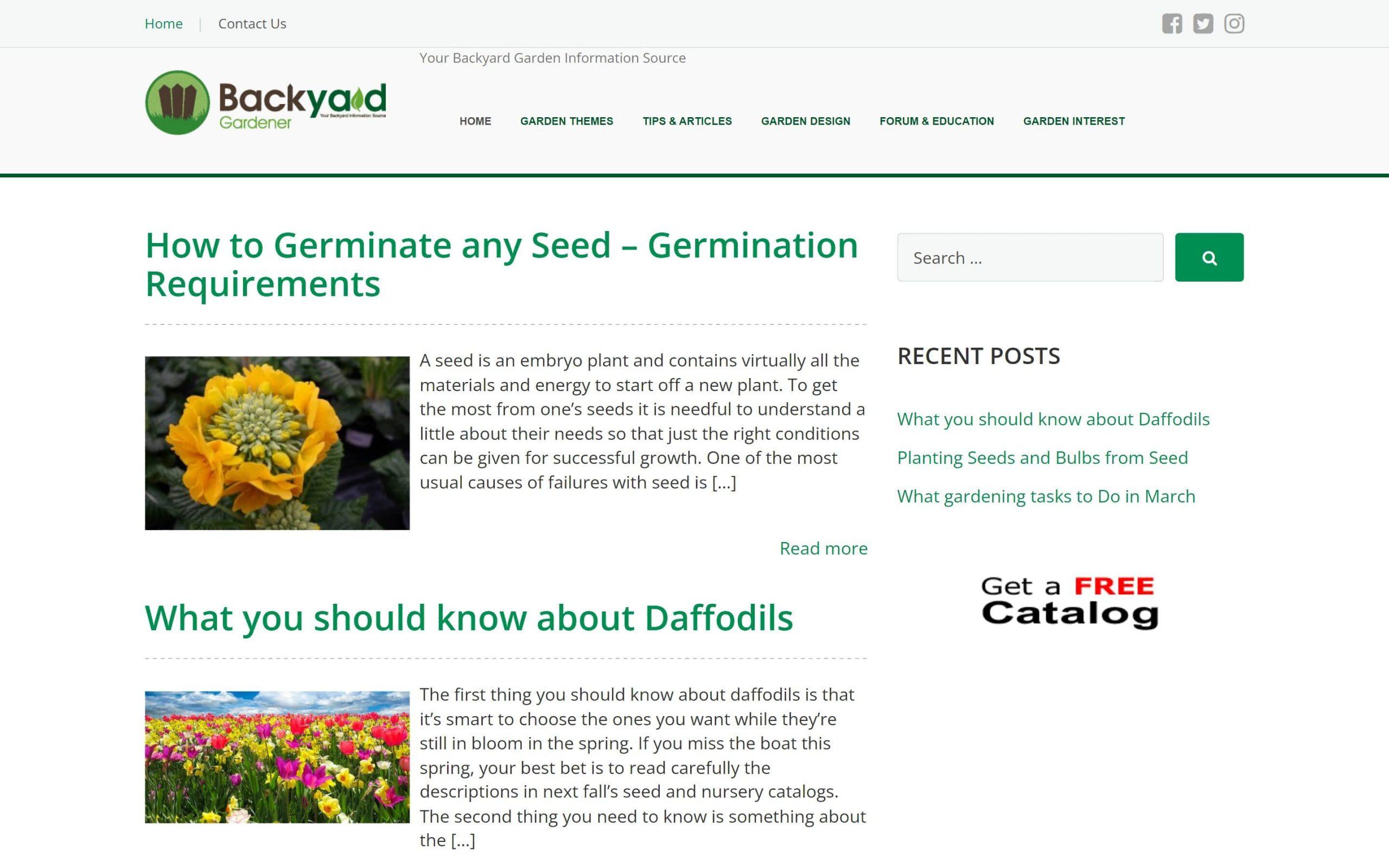 This backyard gardening blog is one of the most resourceful websites that contains growing and caring tips for more than 30,000 plants. This go-to site has everything you need to know about gardening, including shade, vegetable, flower, water, alpine, dry, organic, and rose gardens, lawn care, fence design, composting, garden planning, insects, plant diseases, popular plants, etc.
Jana Milbocker, the face behind Enchanted Gardens, is an author and lecturer who has an inclination towards horticulture, travel, and design.
She documents her trips to various gardens and shares them in her blog to inspire other gardeners. Check her blog to learn about the magnificent places she visits.
Garden America shares knowledge and provides information about tools and accessories to enhance your growing experience. The website focuses on eco-friendly ways to prevent the degradation of soil and the atmosphere.
Garden America also posts about plant research and innovation to keep you updated with worldwide happenings.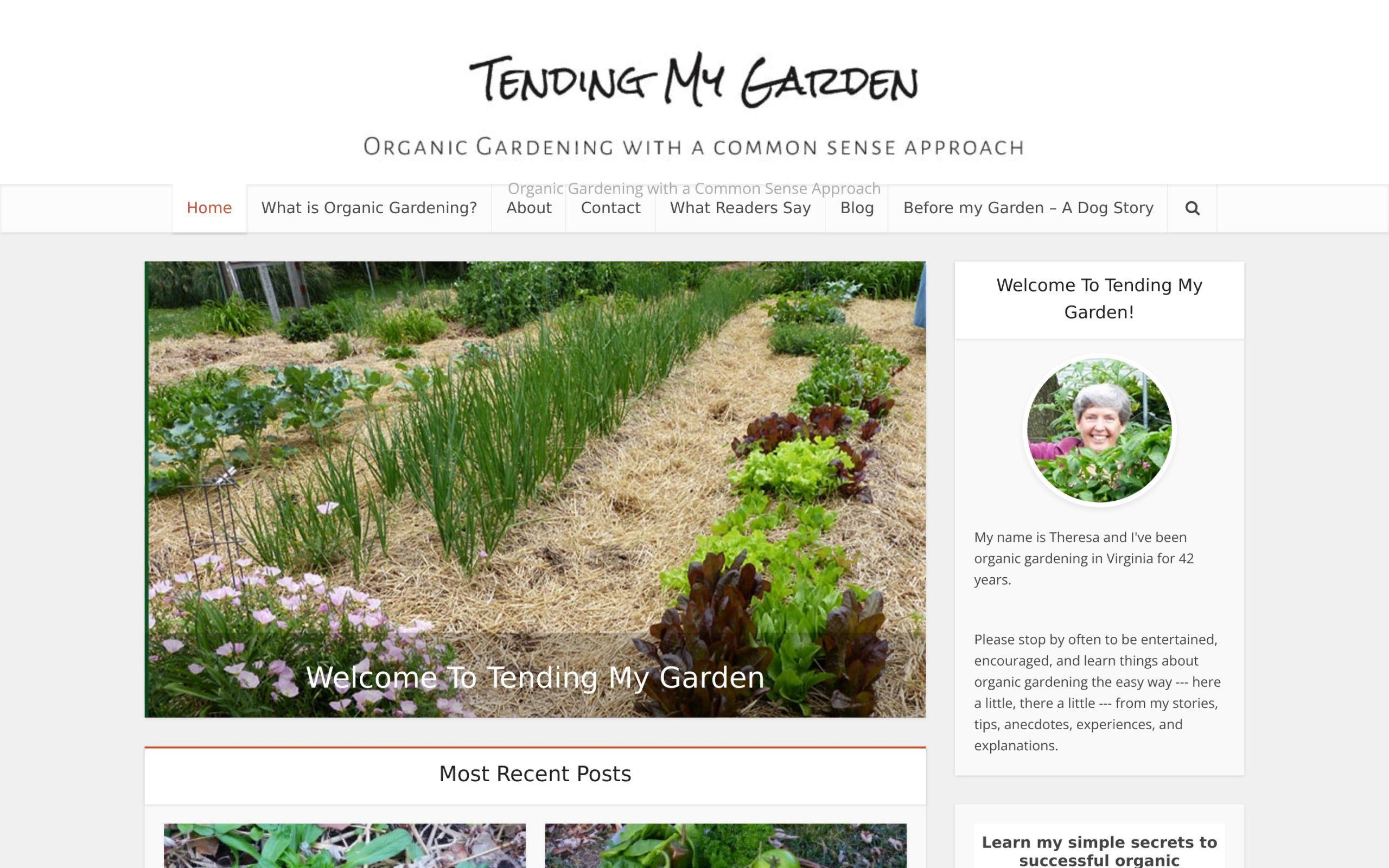 Tending My Garden is run by Theresa, who has been gardening for 40 years. She shares her decades of experience in a simplified way to encourage and help all the gardeners. Her articles will enhance the quality of time you spend in your garden and kitchen.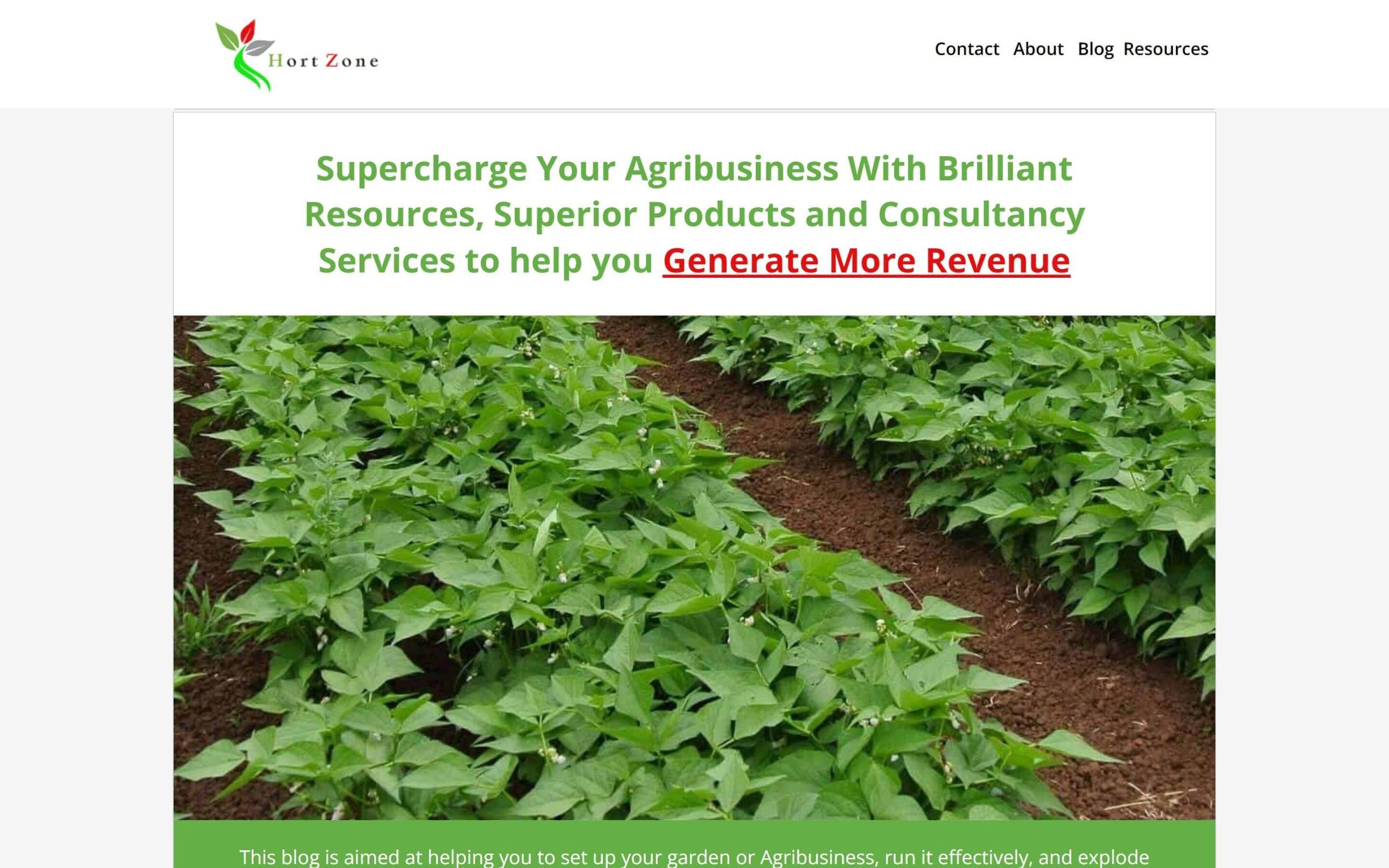 If you want to run an agricultural business or grow your garden to earn revenue, Hort Zone can help you in this pursuit. The website contains resources that will teach you how you can develop, manage, market your productions and earn the best profit. Some of the posts of this site got featured on reputed platforms like wikiHow, Mother Earth News, SFGATE, etc.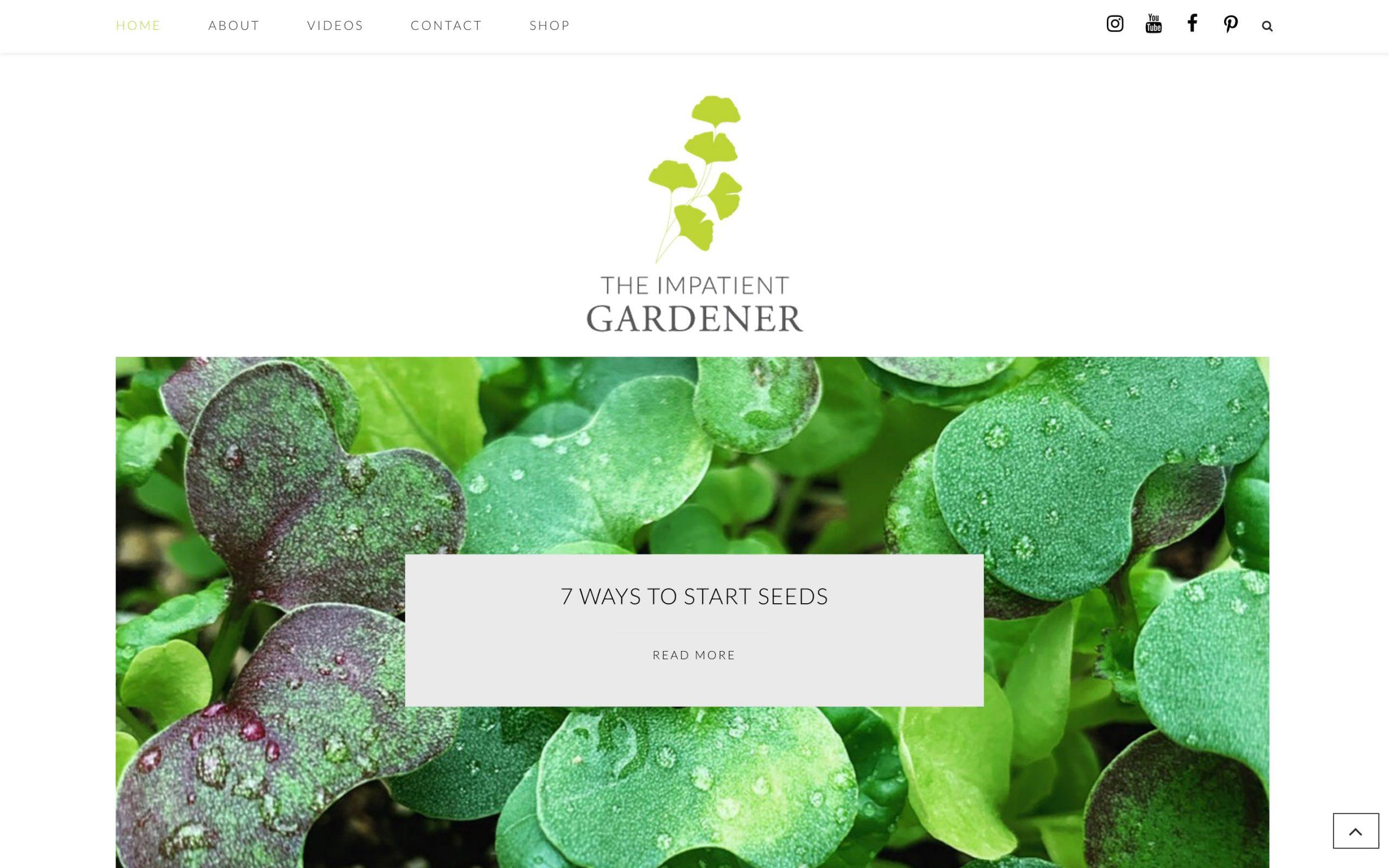 Erin has a garden in Southeastern Wisconsin and has been blogging about her experiences since 2009. If you are a gardener, her insightful articles, DIY ideas, and inspiration mixed with humor will certainly help you level up your skills. Visit her site if you are looking for some fresh ideas for your gardening blog.
It's clear from the name itself, the website is a guide to houseplants that will help you get the best indoor experience.
You can find content on interesting topics like tropical, exotic, and poisonous house plants, indoor vegetable gardening, indoor palm trees, hanging plants, and many more.
If you are enthusiastic about organic farming, have a desire to learn more, and love a sense of humor, Gardenerd is made for you. Irrespective of whether you are a novice or experienced gardener, the blogs will prove to be very resourceful.
The information on the platform will help you convert a plot of land or containers into a garden that produces healthy food.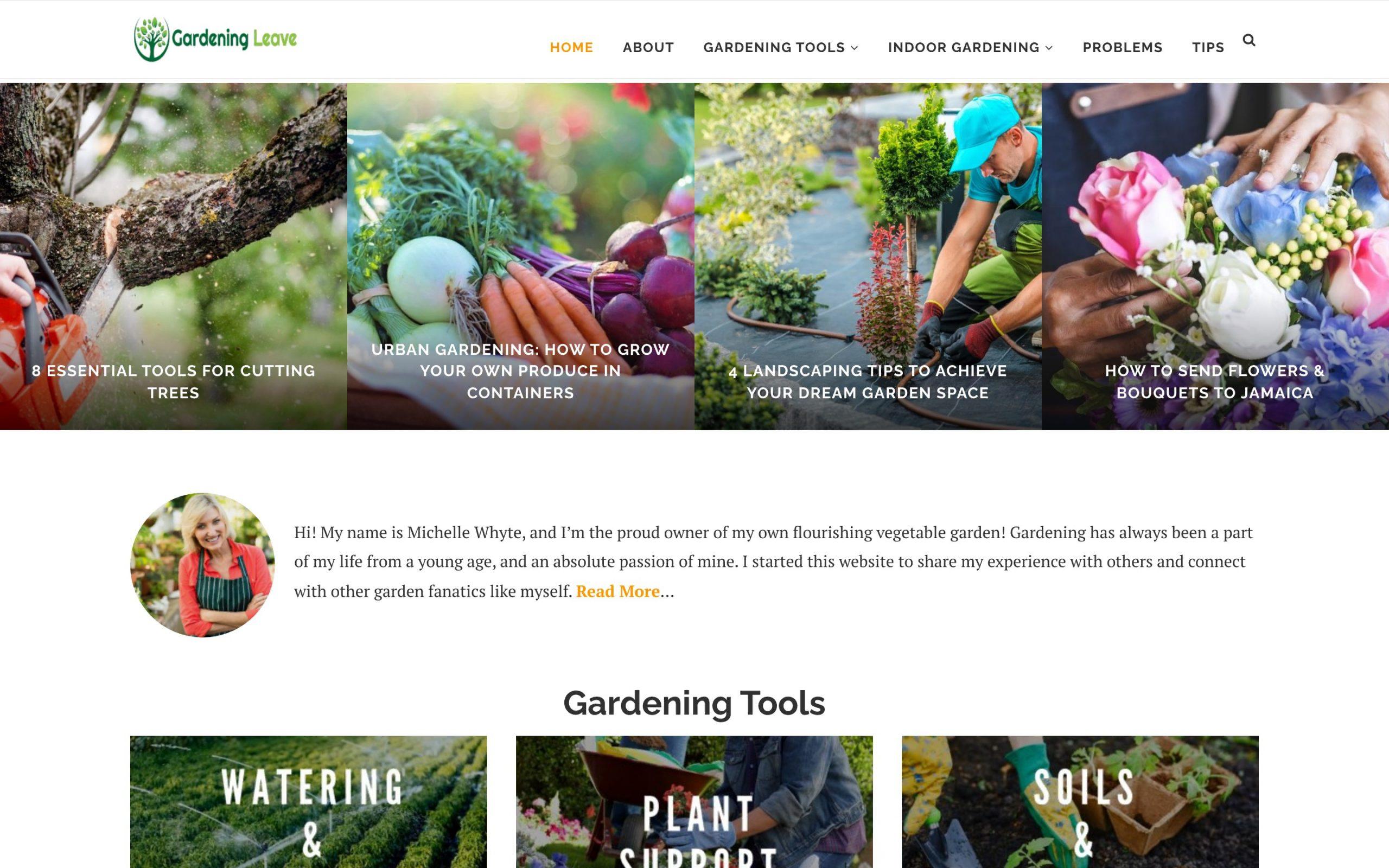 Michelle Whyte, from North Dakota, USA, is from a family of farmers and had an interest in gardening from a young age. But she realized there was not much reliable information on the internet to help her learn more about gardening, so she decided to launch her own website.
She aims to share all her knowledge of agriculture in a simple way to help budding gardeners.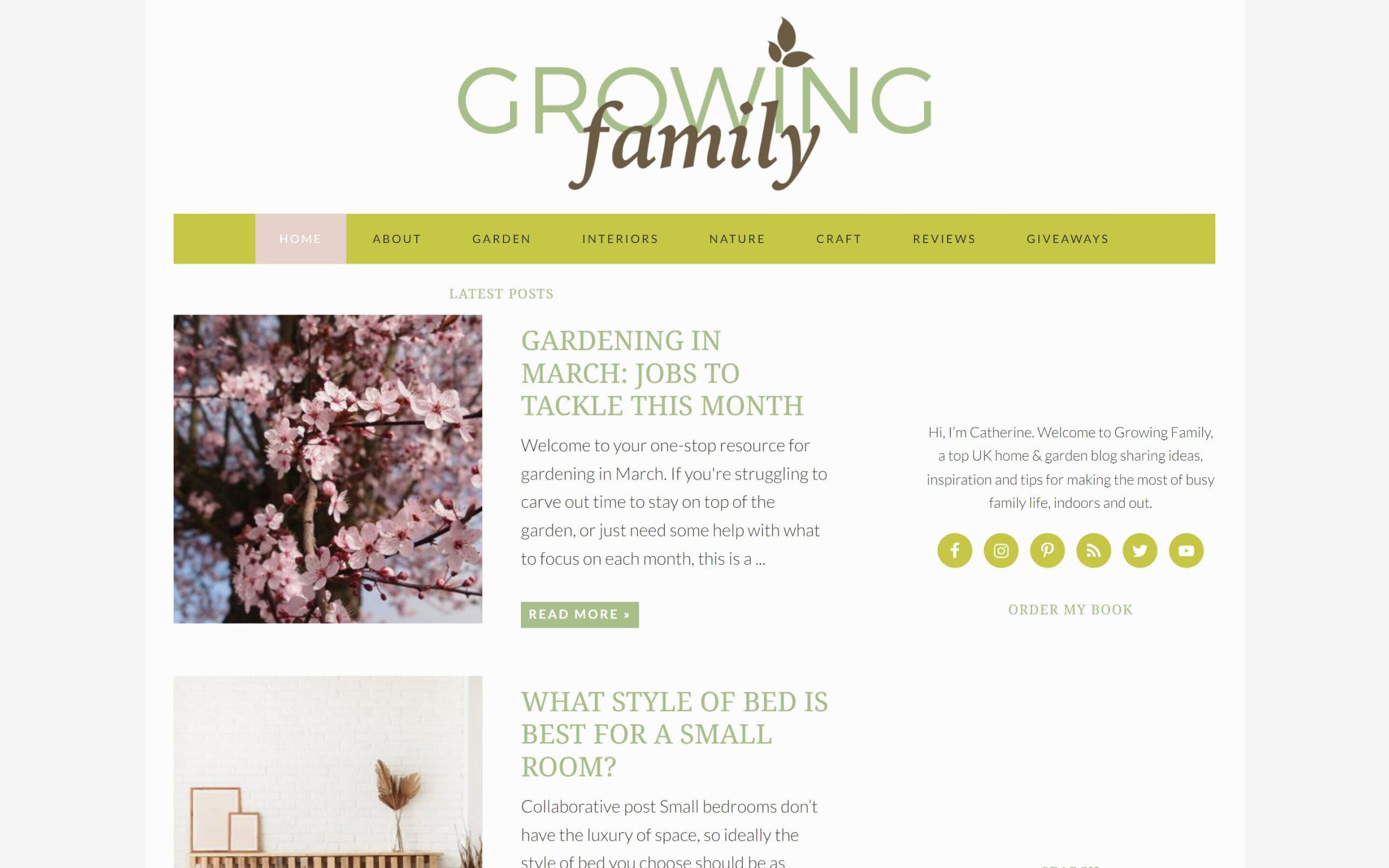 Growing Family by Catherine is one of the best home and gardening blogs in the UK. The website strives to make your family life fun and enjoyable by sharing ideas and inspiration to grow and create something interesting.
Whether you want to buy a real Christmas tree, want the best winter plants for pots, or looking for some eco-friendly gift ideas, the blog has got you all covered.
Miss Smarty Plants is for those who love plants and gardens and are always interested in outdoor projects. At this platform, you can expect helpful tips and creative project ideas to create something exciting.
Keri Byrum, the creator of this blog, is an experienced horticulturist and loves to help gardeners through her knowledge.
Swan Sons Nursery believes that digging the soil and planting for tomorrow can satisfy your soul. The blog will provide you with valuable resources to help you grow healthy and beautiful gardens.
If you are a beginner, the freshmen section will benefit you the most by teaching you everything from preparing the soil, planting, watering to pest control.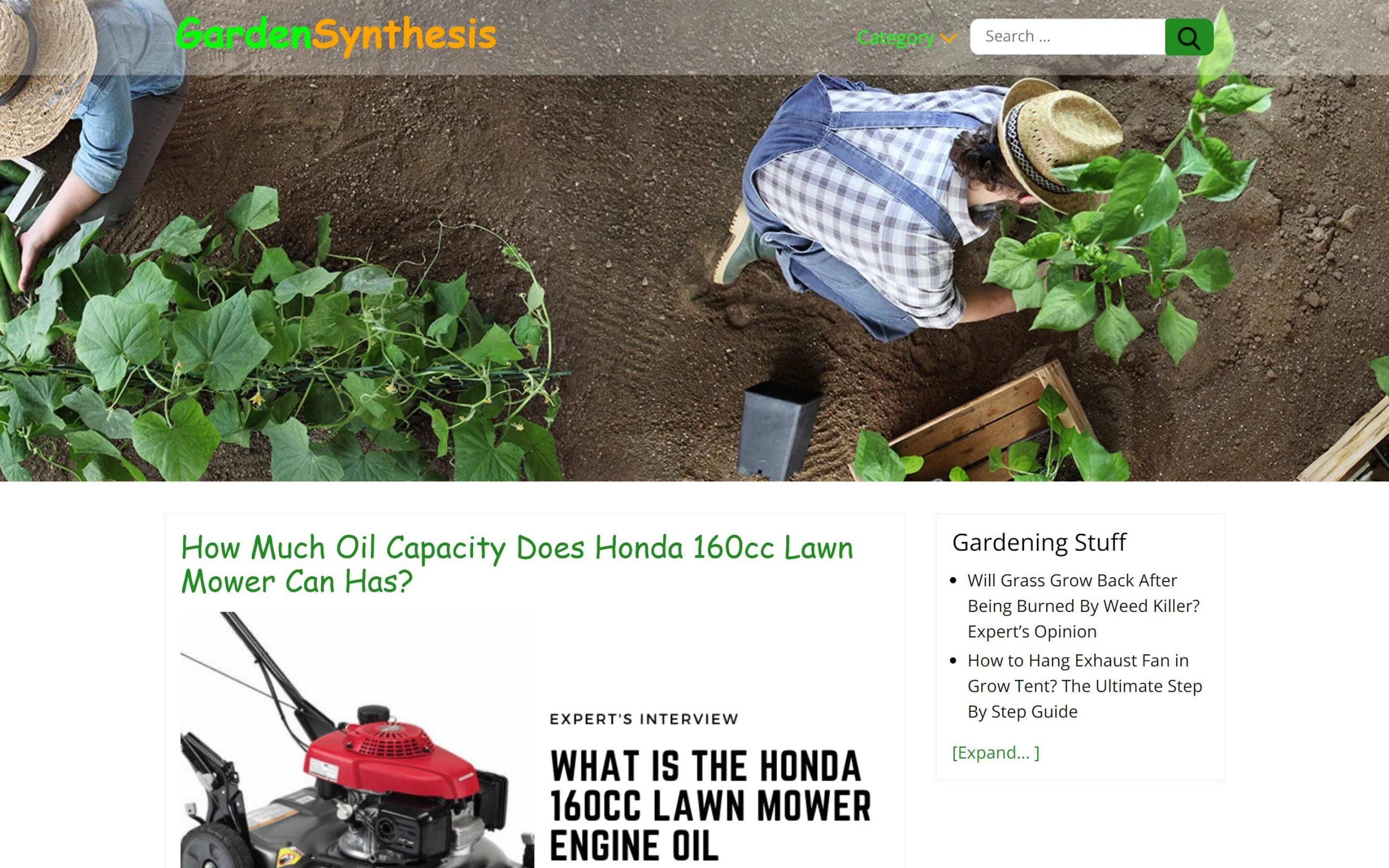 Garden Synthesis is another platform where you can find valuable resources that will answer many common questions and help you get the best production from your garden. It aims to be a reliable company to deliver the best gardening products and services.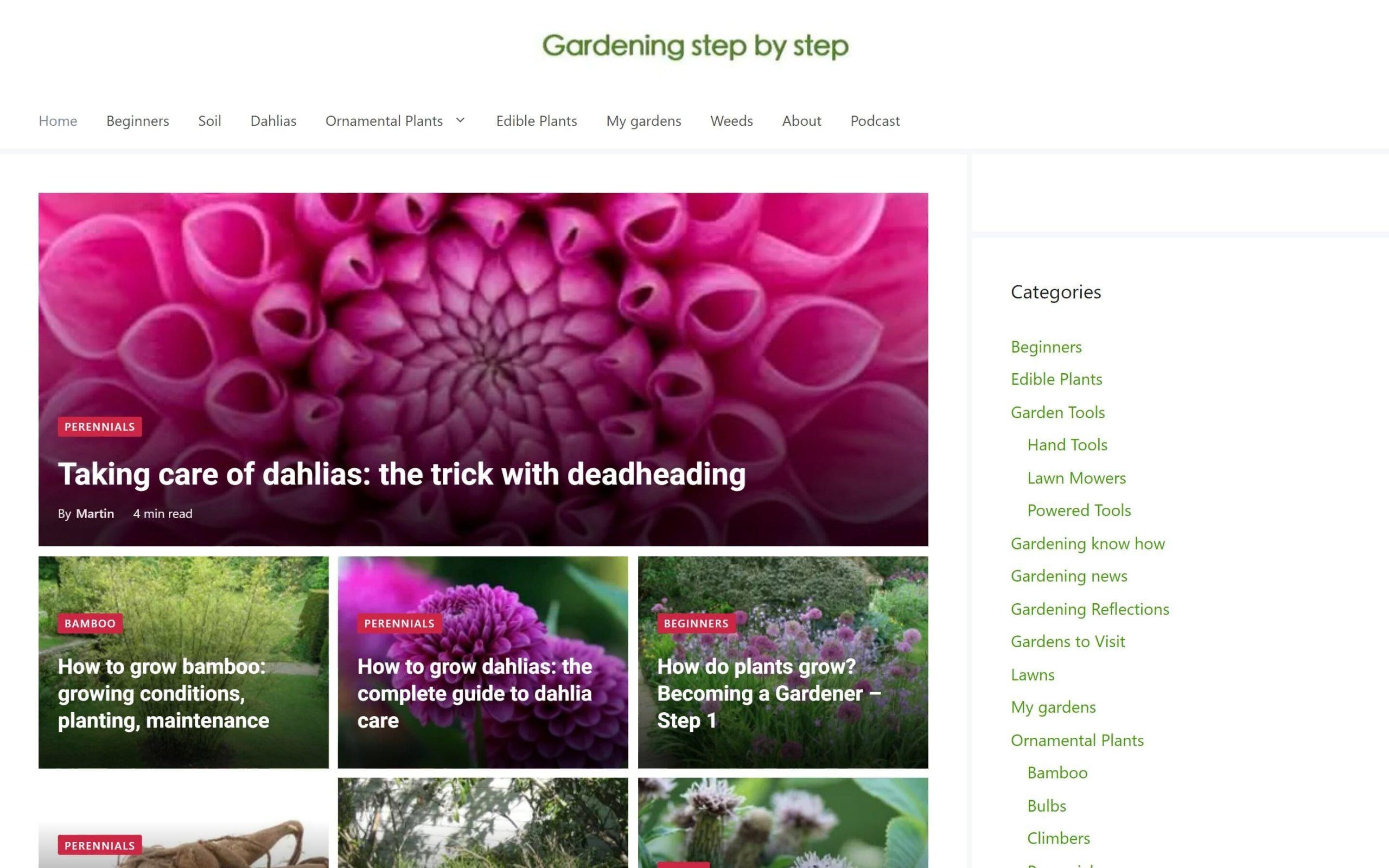 Gardening Step by Step by Martin Cole aims to provide simple, actionable gardening tips and advice that would assist you in upgrading your skills. You will get easy-to-follow articles on growing vegetables, fruits, and ornamental plants.
Have you ever felt that with so many gardening tools available in the market, it is very difficult to select the right one for you? If yes, then Sumo Gardener will solve this problem.
The website has reviews and comparisons of various tools so that you can make an informed decision before investing your money. In addition, you can also expect excellent gardening advice to make the planting process easy.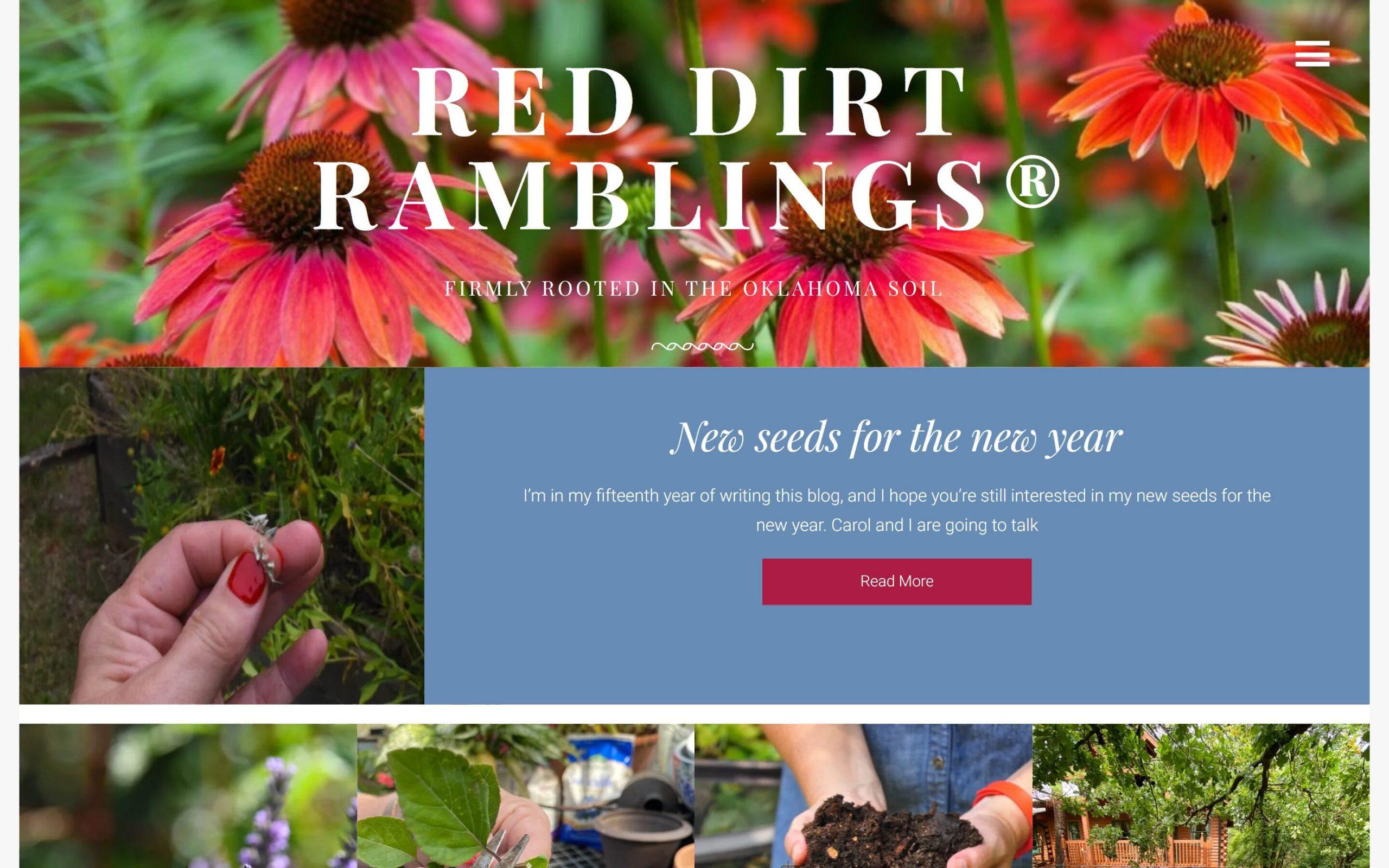 Dee is an expert garden writer and speaker living in Oklahoma. She regularly writes her experiences, informative posts, and all the happenings in her garden that will benefit you a lot if you live in Oklahoma or nearby places.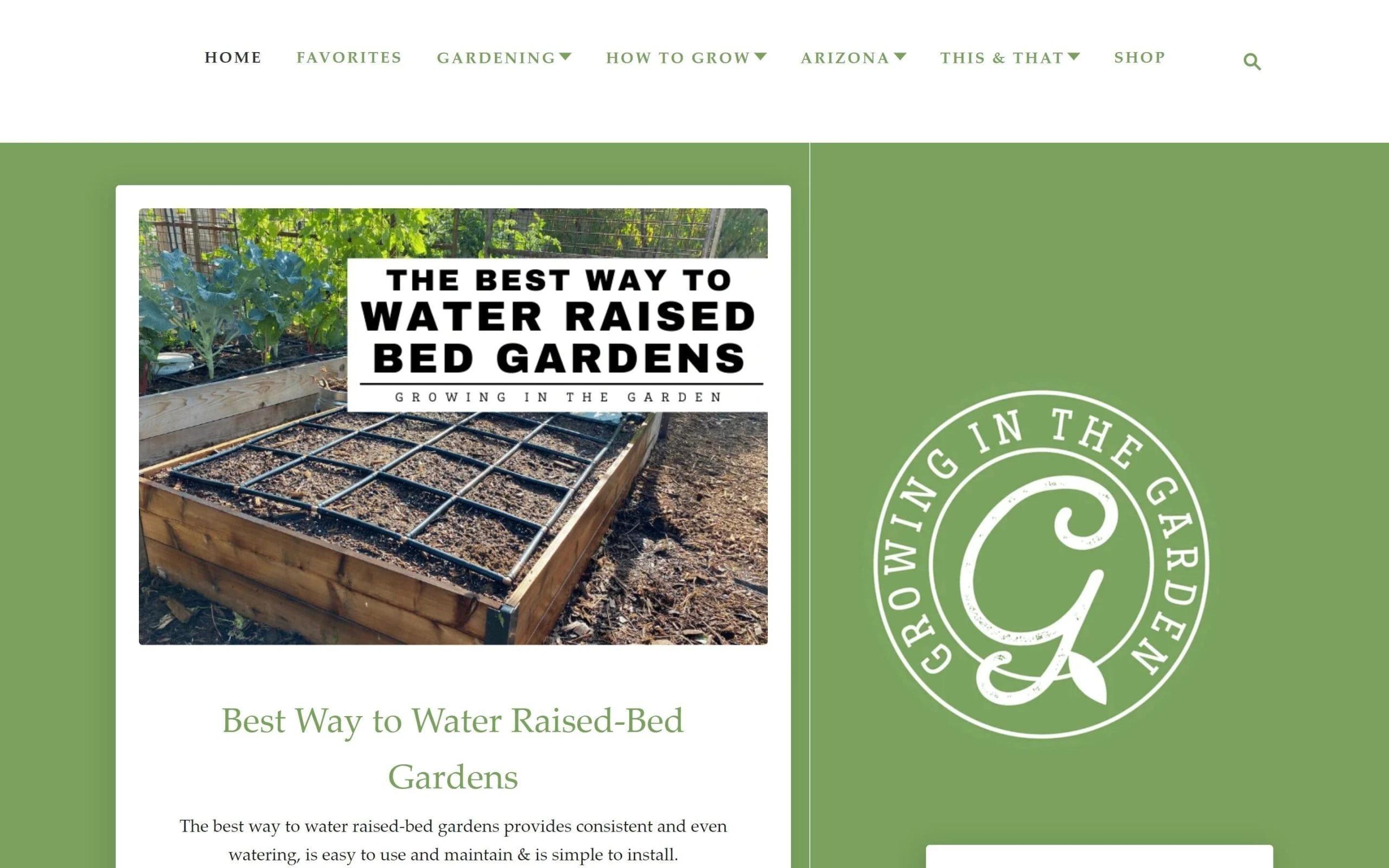 Angela S. Judd discovered her love for plants when she was young and used to visit her grandparents' garden. She began to develop this skill and practiced in the backyard of her home.
She also got certified with a Master Gardener program, and then in late 2017, she started Growing in the Garden to connect with a broader audience. Her mission with this blog is to share what she learns every day in her garden.
10 Best flower gardening blogs to grow a spectacular garden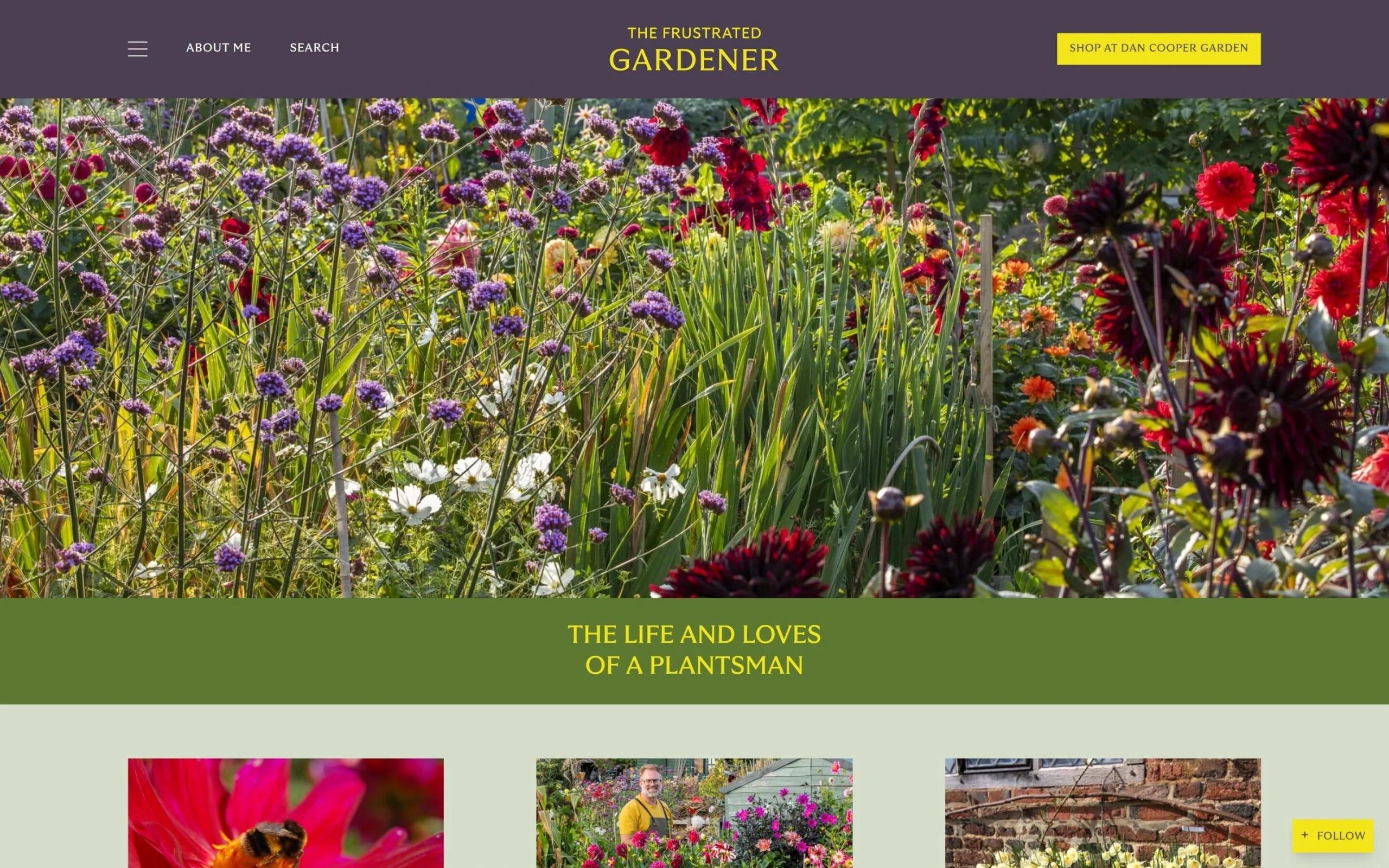 Dan Cooper, the founder of this flower gardening blog, has an immense passion for plants and flowers. He has a beautiful garden with various trees, shrubs, climbers, perennials, lilies, aroids, dahlias, ferns, indoor plants, and many more.
Apart from the excellent content, the blog has an attractive design with a natural look.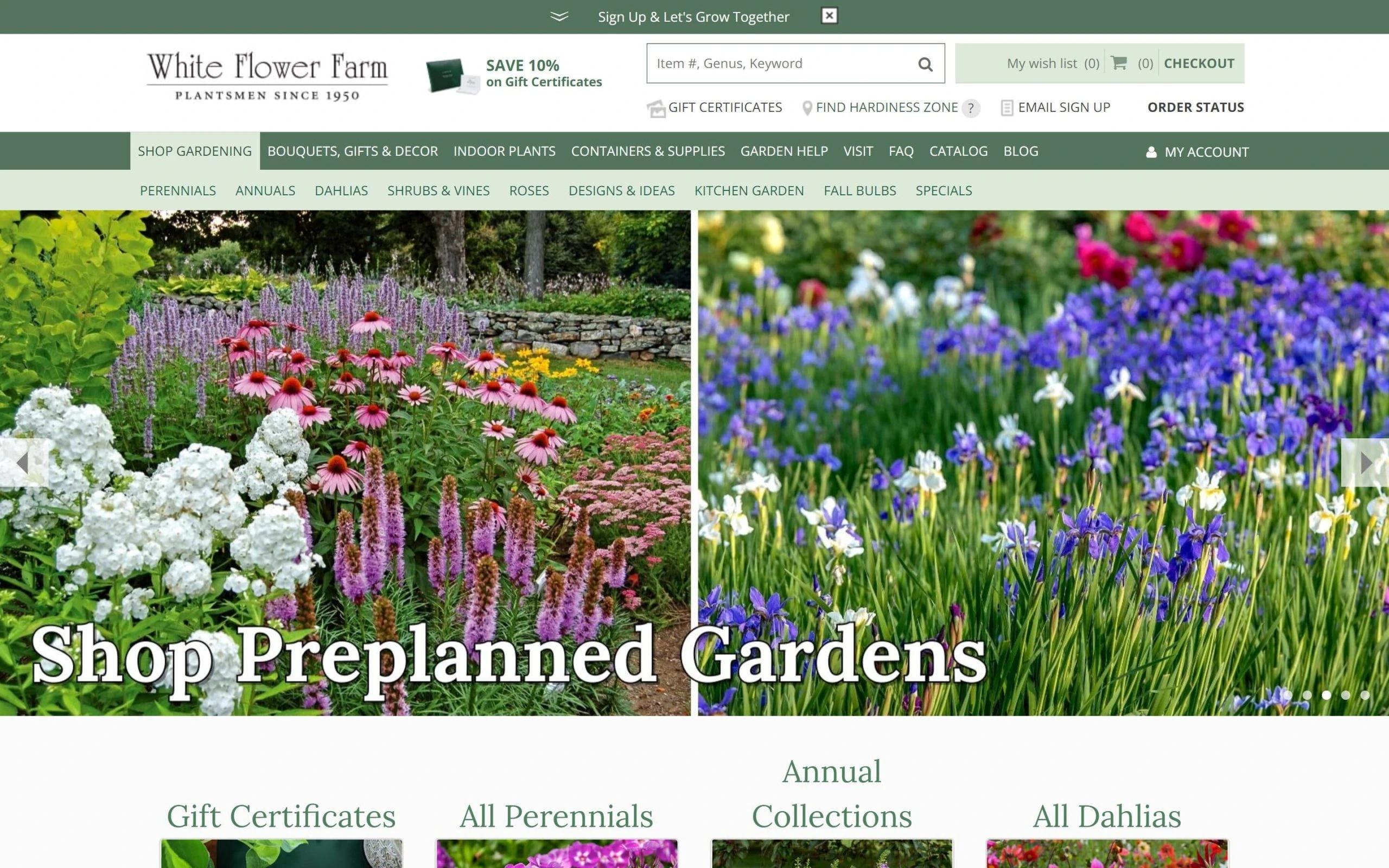 White Flower Farm is a nursery in the northwest part of Connecticut that provides a variety of plants, gardening tools, and advice to many in the USA.
Whether you want to attract butterflies to your garden, want to know about the tools required for bulb planting, or looking for easier ways to grow roses, the blog contains all the information that will help you in flower gardening.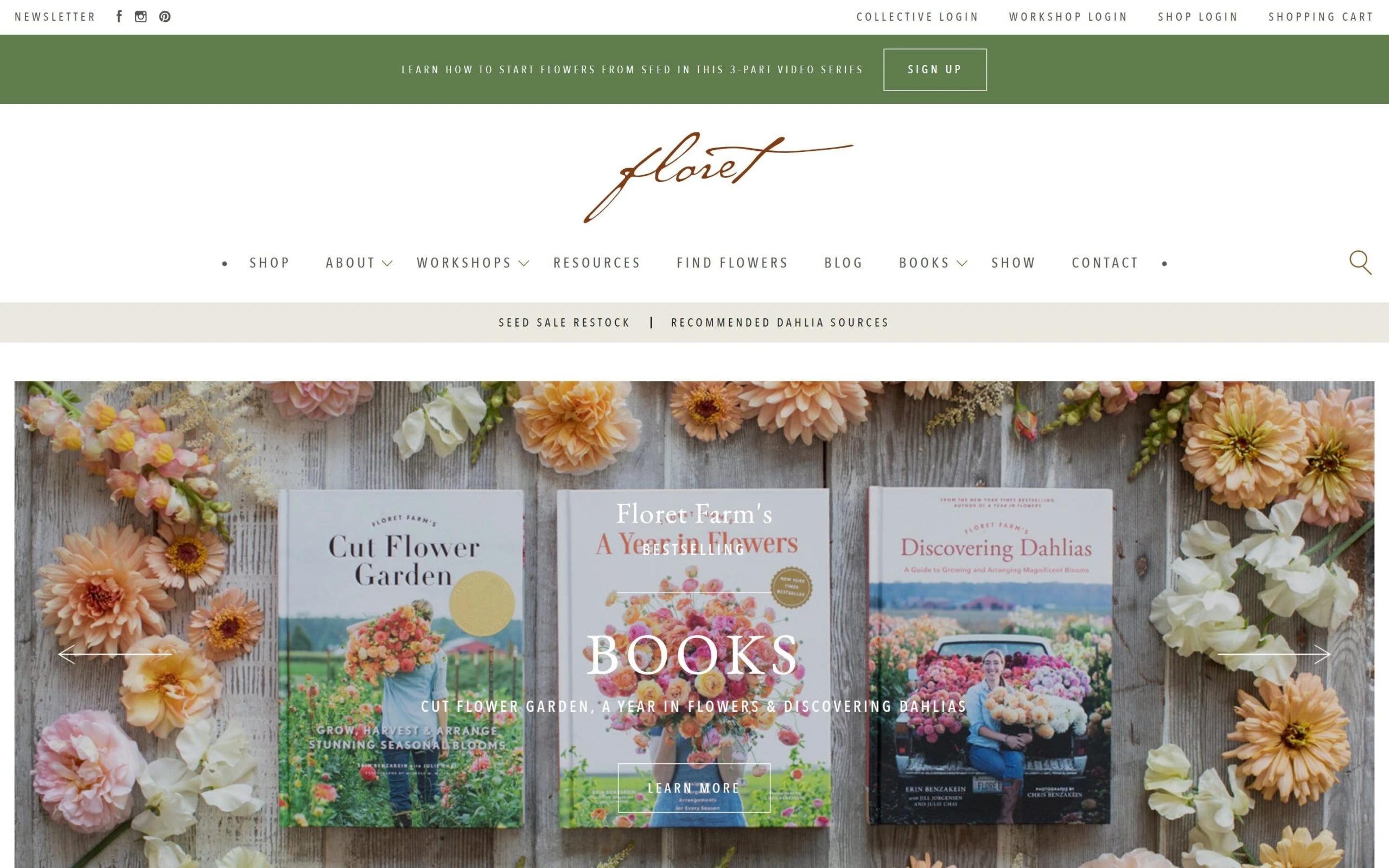 This is a farm and seed company that focuses on beautiful heirloom flowers. If you are a flower lover and want valuable information for growing your dream garden, you must take a look at this blog.
The website contains many interesting flower farming ideas, workshops, and farm tours.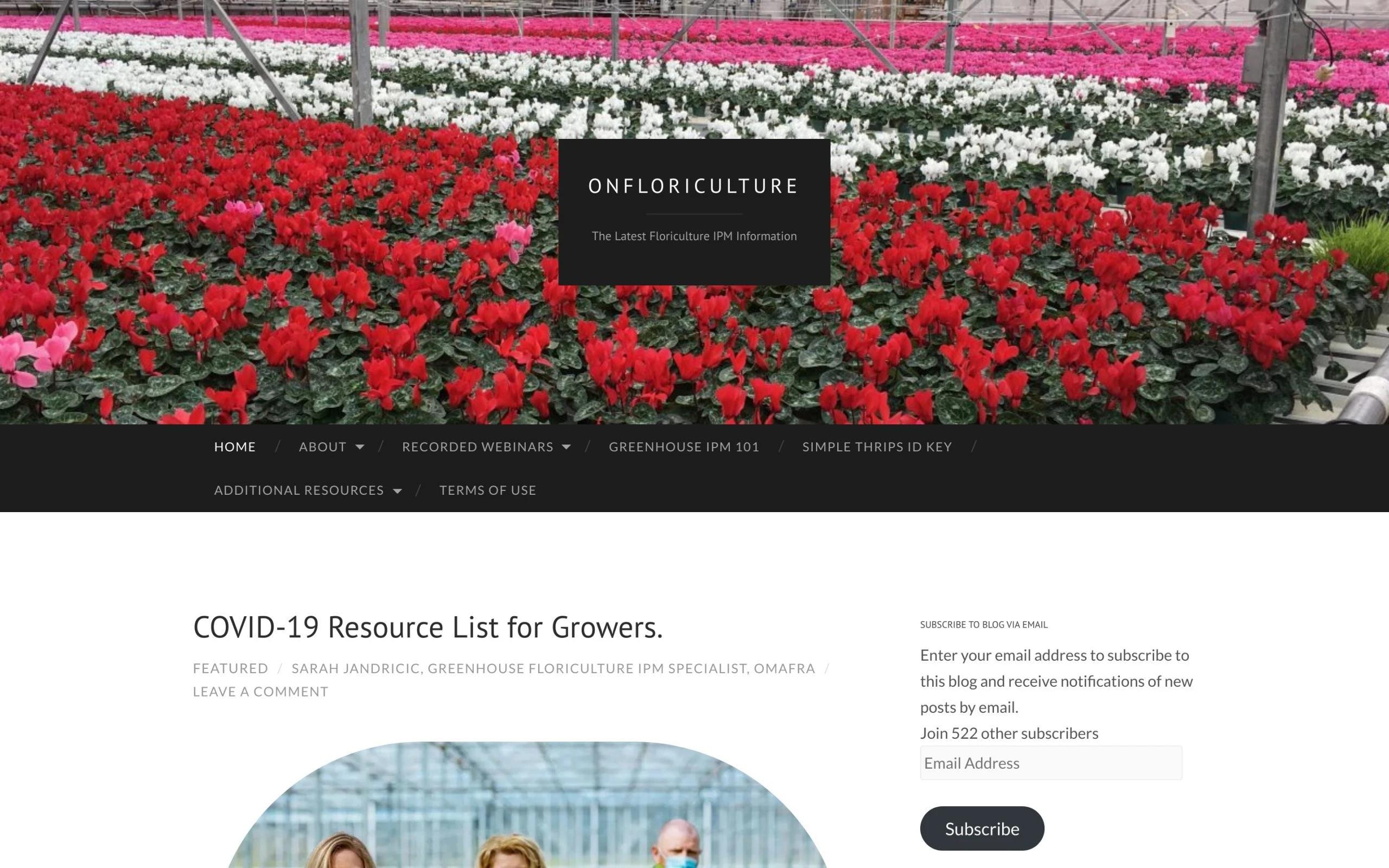 If you are looking for helpful technical information to improve flower crop production, you must visit this site. From management, control of insects and weeds to solutions to production problems, ONfloriculture will become your go-to guide for growing an excellent crop.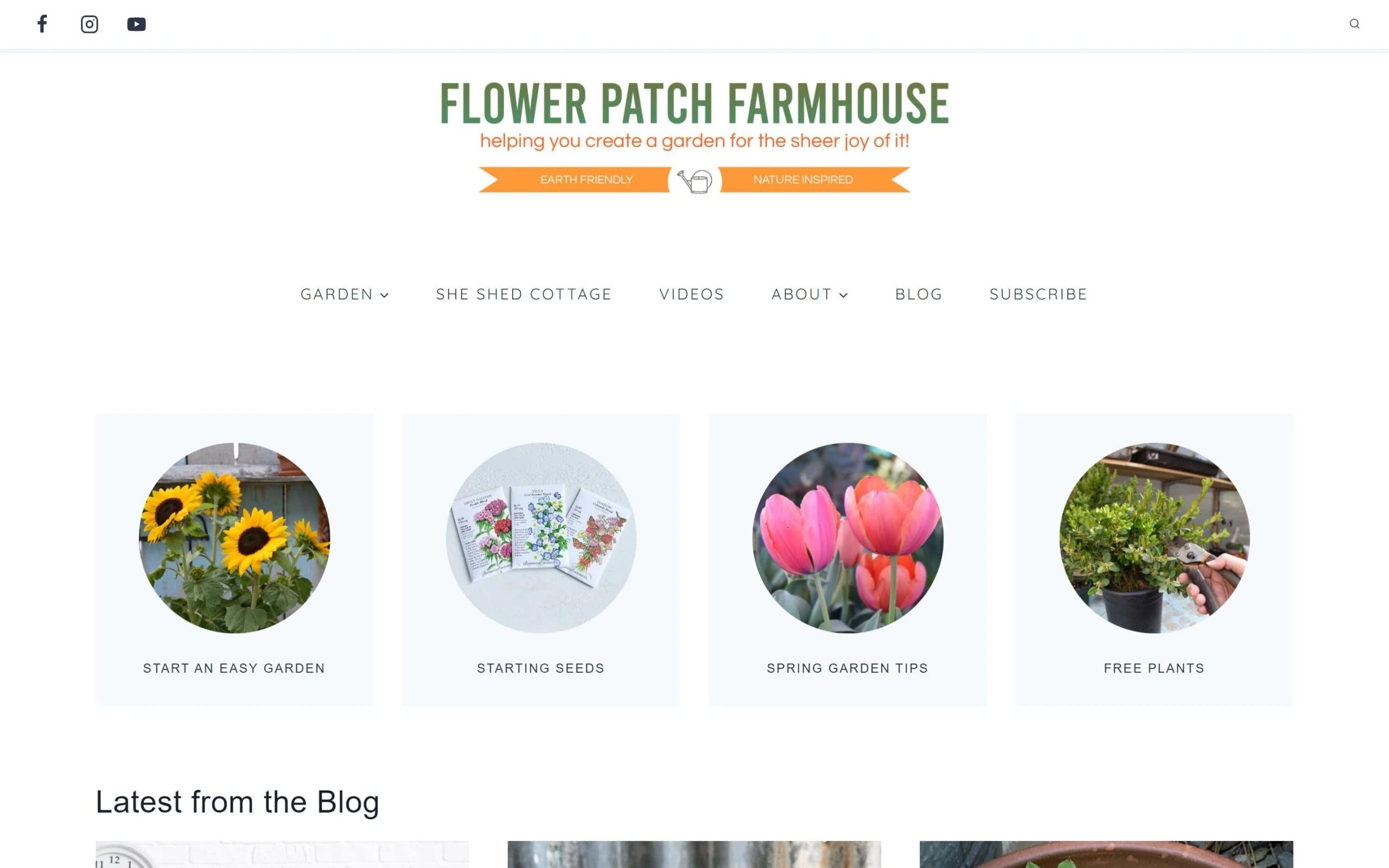 Flower Patch Farmhouse by Pamela is a lifestyle blog that delivers easy gardening advice and unique DIY ideas. You will find many informative blogs that will teach various things like what is the right way to plant Iris bulbs, how to dig up Dahlias for winter storage, how to take care of rose plants, how to propagate sweet potato vine, etc.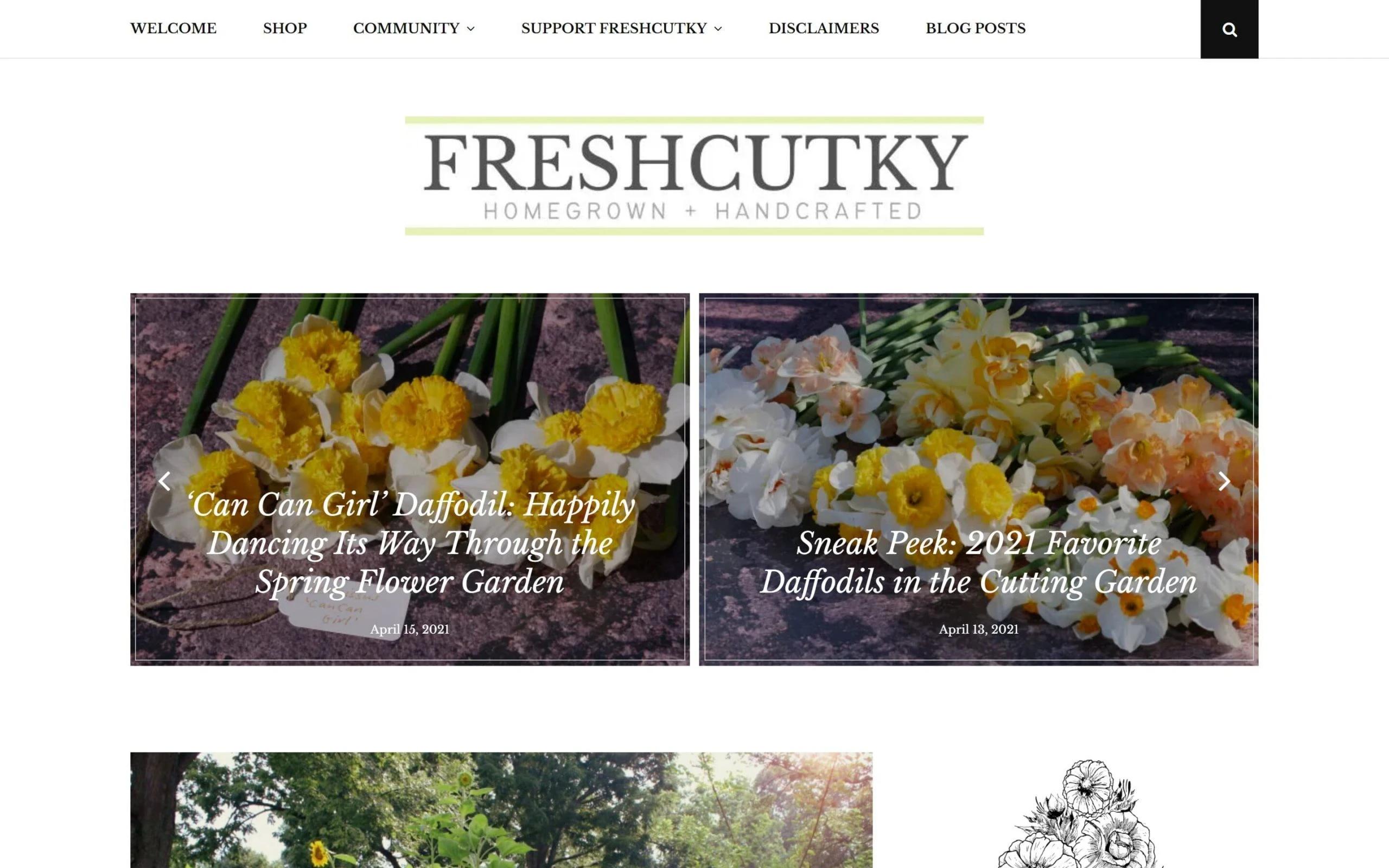 Tonya found her passion for flower production and growing her own food when she noticed a little pumpkin plant struggle to grow. Now, she owns a fabulous garden and writes about the plants and flowers she grows.
Tonya is an excellent example that you can achieve anything through your hard work. All the flowers of her garden are donated to hospitals, nursing homes, and other places.
Floraldaily is run by a team of writers, editors, and account managers who deliver horticulture news from around the globe. If you own a horticulture business or just have a passion for growing plants, the website can be a great resource for valuable information.
In addition, you will also find many inspiring success stories to boost your motivation.
Central Texas Gardener is one of the best gardening blogs that shares top tips and ideas for growing and maintaining a beautiful dream garden. Whether you face problems related to pests, heat, drought, or bad soil, this website has all the information that will help you to be a passionate gardener and keep growing.
Joanna, the face behind Gingham Gardens, started gardening from her childhood, and now she grows flowers and edibles. You will find numerous wonderful garden tours, makeovers, and tips.
You will also like the amazing DIY projects like vintage water pump fountains, garden décor with tree branches, etc.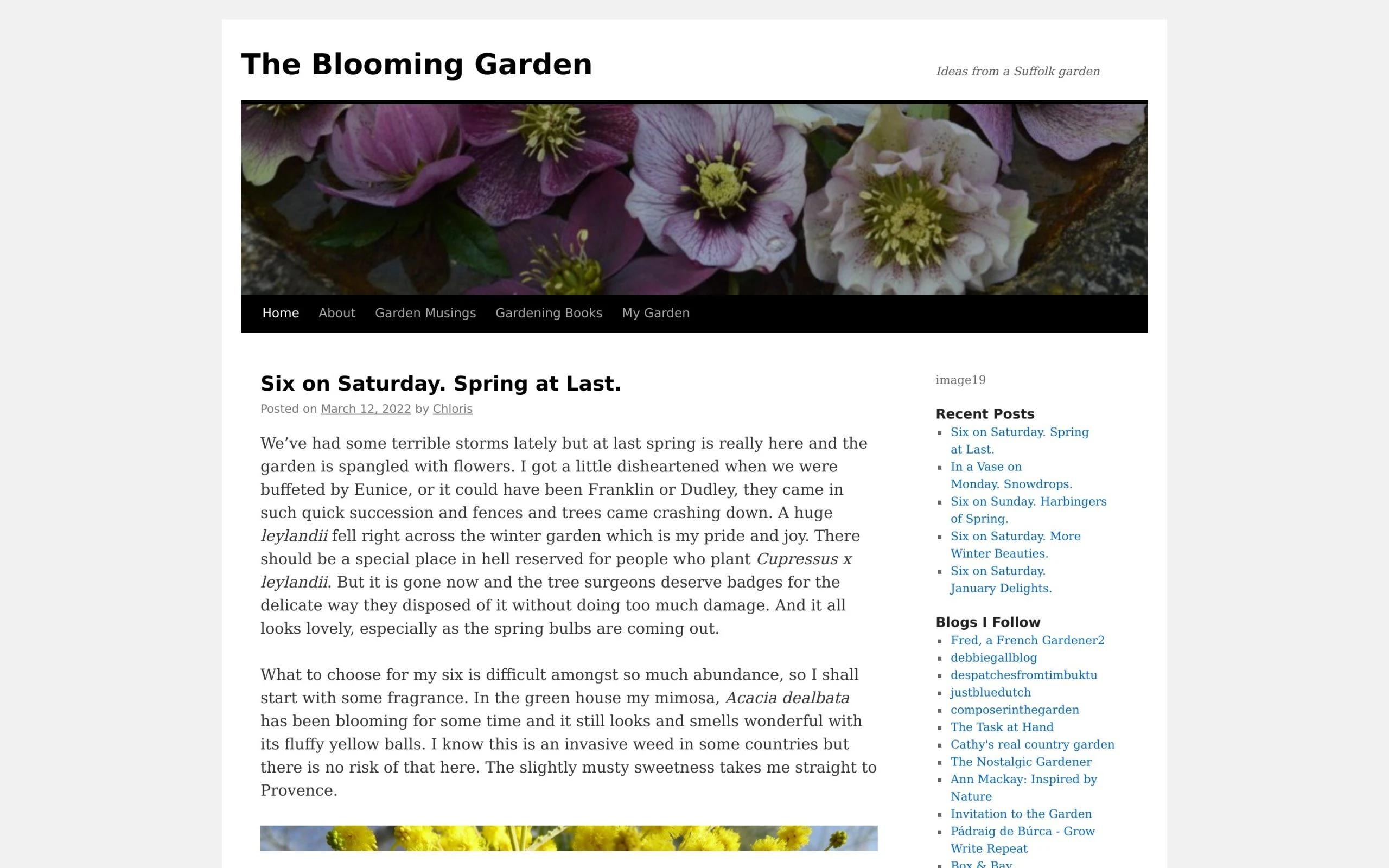 The Blooming Garden by Chloris is an excellent flower gardening blog. Chloris doesn't have any horticulture training, but her years of experience have made her blog a must-visit.
You will find fantastic garden tours, information about rare plants, and guides for growing them. Also, the incredible photos give this site an attractive look.
Top 10 vegetable gardening blogs that will make you self-sufficient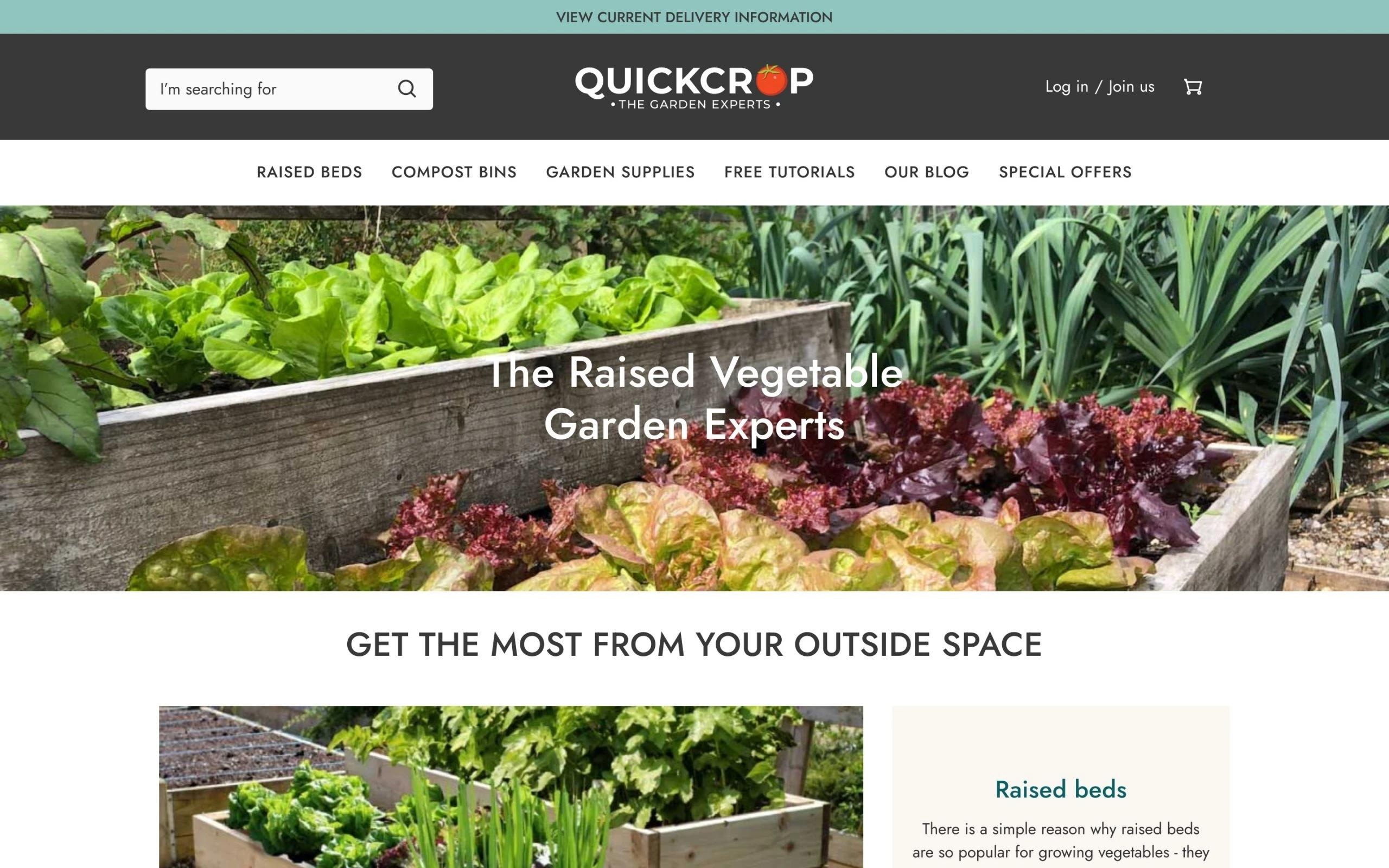 Andrew Davidson and Niall Mc Allister created Quickcrop in 2008 when they discovered that people are interested in being self-sufficient and growing their own food. They have their farms where they grow vegetables without using any artificial means, and they will show how you can do the same.
The blog will help you make vegetable growing simple and effective without requiring much effort.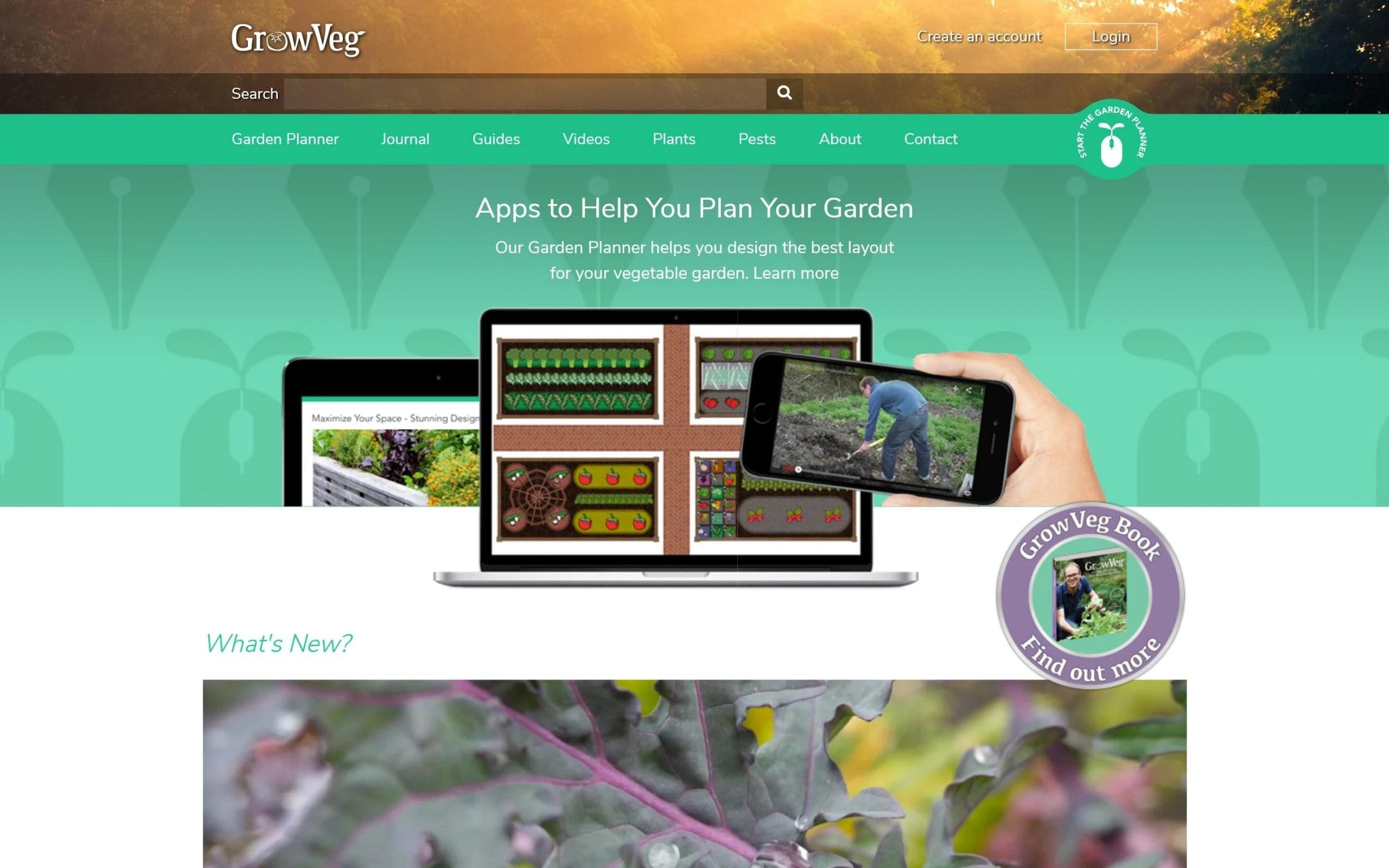 GrowVeg is a UK-based company known for creating innovative planning apps for gardens. The website will teach you how to plan your vegetable garden, which are the best plants to grow in your area, how to protect your plants from pests, how you can keep your plants healthy, and so on.
You will find more than 700 detailed guides for growing edibles on the site.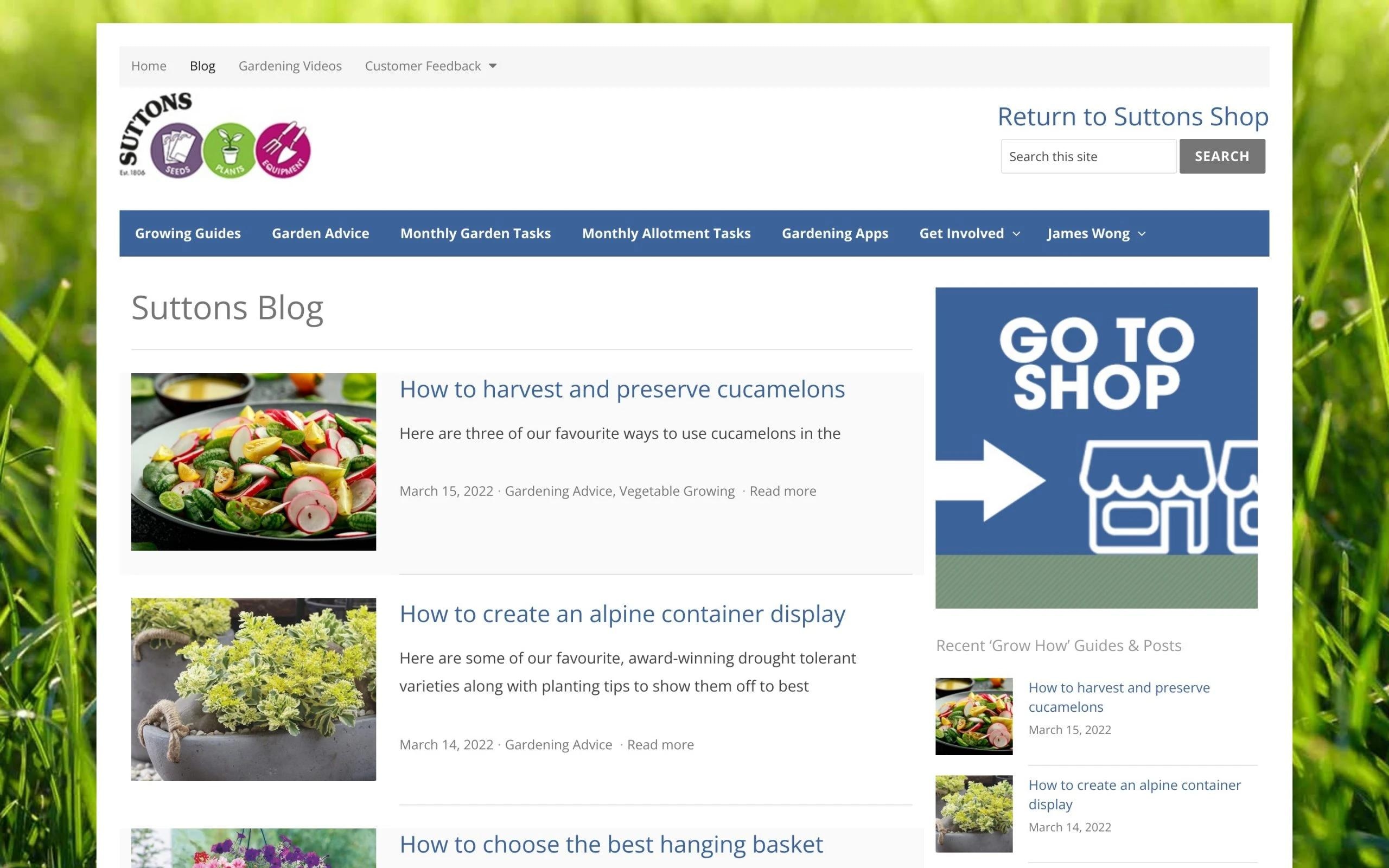 Suttons Gardening Grow How is one of the best blogs for learning vegetable growing. The website is packed with in-depth and easy-to-follow guides for vegetables, fruits, and flowers.
You can expect to learn about growing mushrooms, potatoes, shallots, herbs, tomatoes, pumpkins, sweet corn, onions, garlic, cabbages, etc.
If you feel that most gardening advice is complicated, then Megan can help you out. Through Creative Vegetable Gardener, she provides simple gardening tips to help all passionate growers get the best production.
She believes that if you are willing to experiment and get it done, you will love her blogs.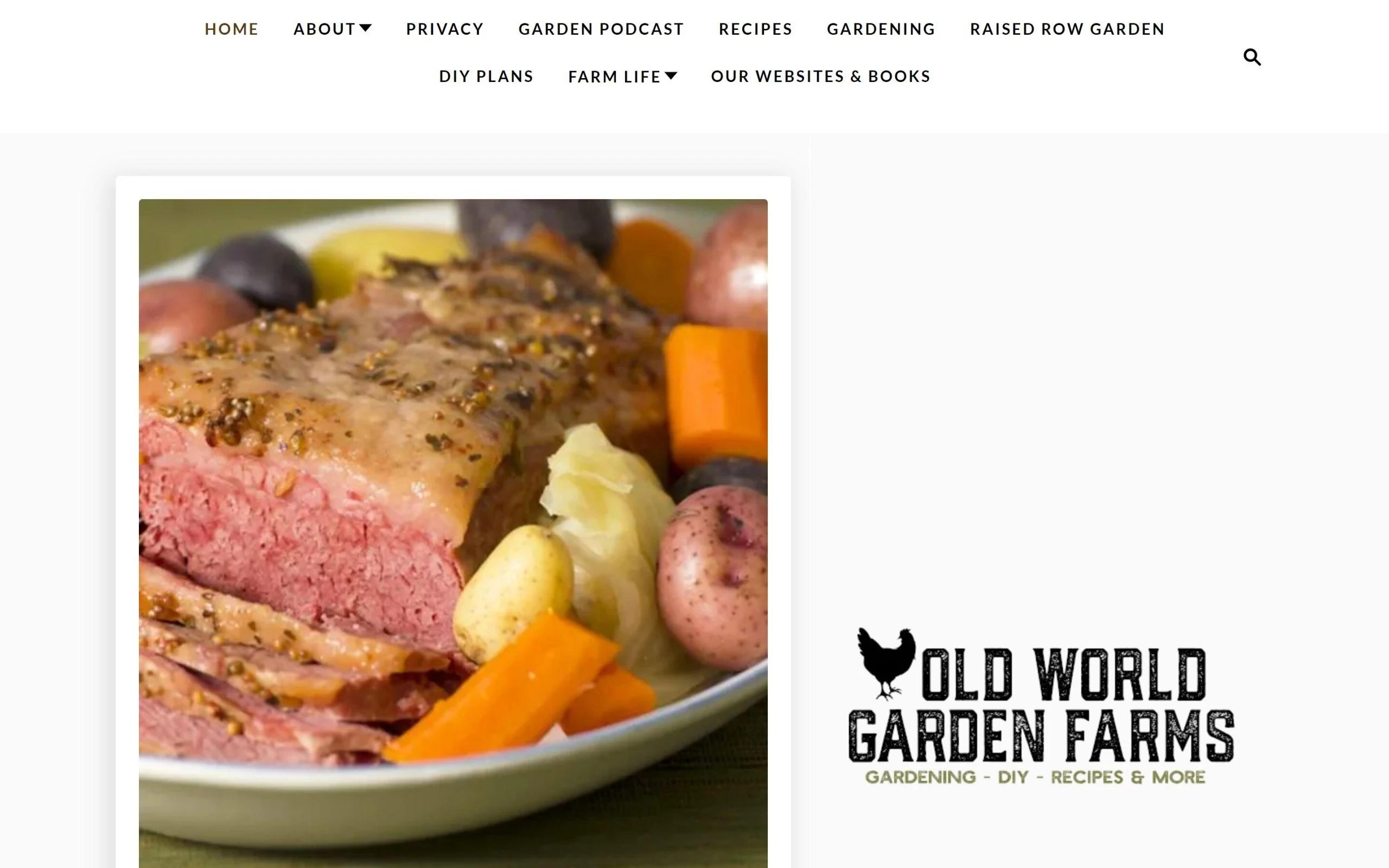 Jim and Mary created Old World Garden Farms to share adventures of raising chicks and growing plants. Over time, they made mistakes and learned from their experiences but continued their adventures. Now, the blog is visited by more than 10 million monthly visitors worldwide. You can expect valuable articles on gardening, DIY, and recipes.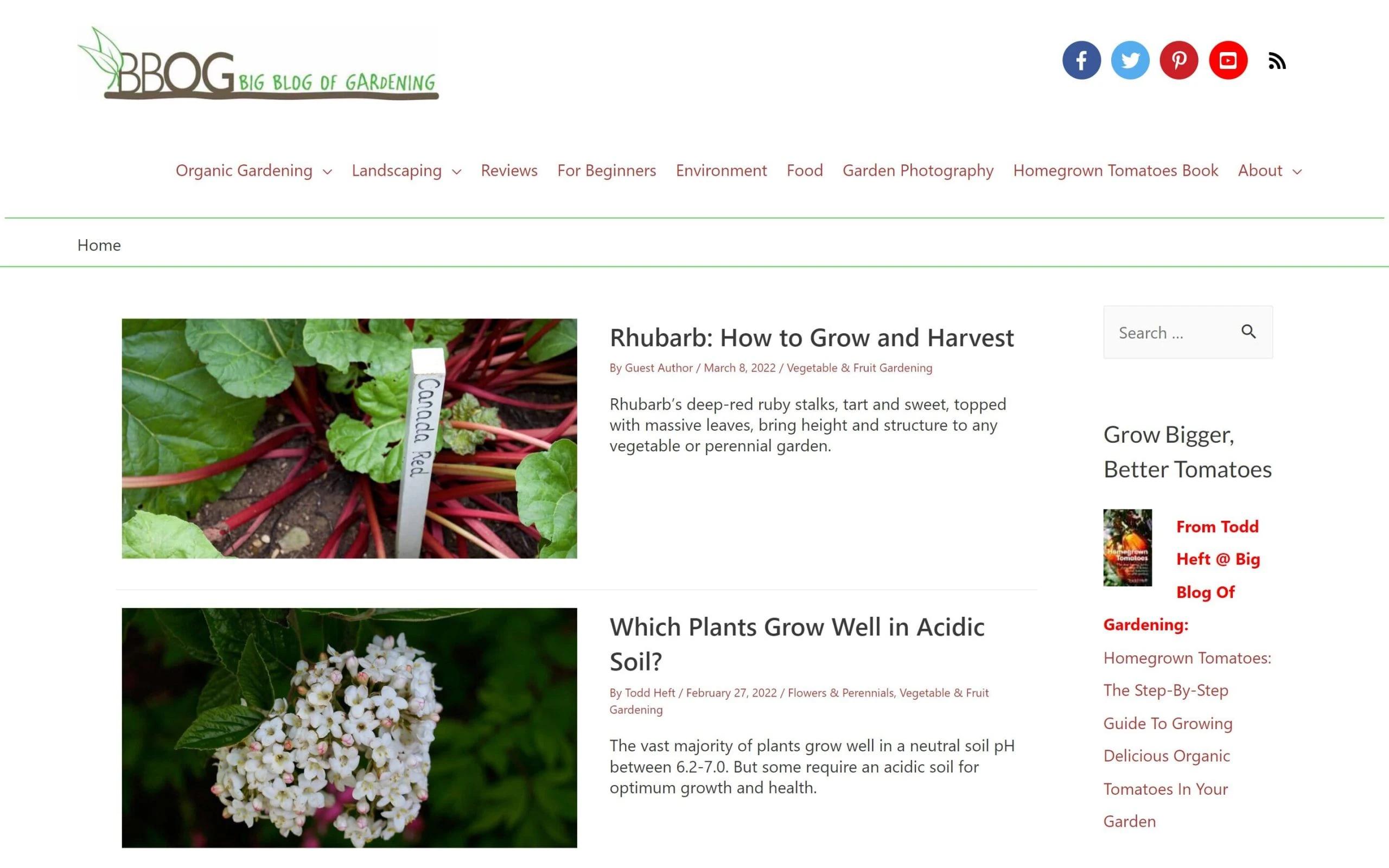 Todd Heft created Big Blog of Gardening when he didn't find enough information about organic gardening on the internet. He started sharing what he knew, which he still does, and his blog has grown to be an excellent resource website for gardeners.
You will find practical advice about growing and caring for vegetable and flower gardens without using artificial fertilizers or pesticides.
Elien, the founder of Home Grown Happiness, converted her shady backyard into a productive edible garden. She says that growing her own food is worth the effort, and it doesn't seem like work at all.
She documents all her garden adventures in her blog, sharing her experience, knowledge, and unique garden hacks.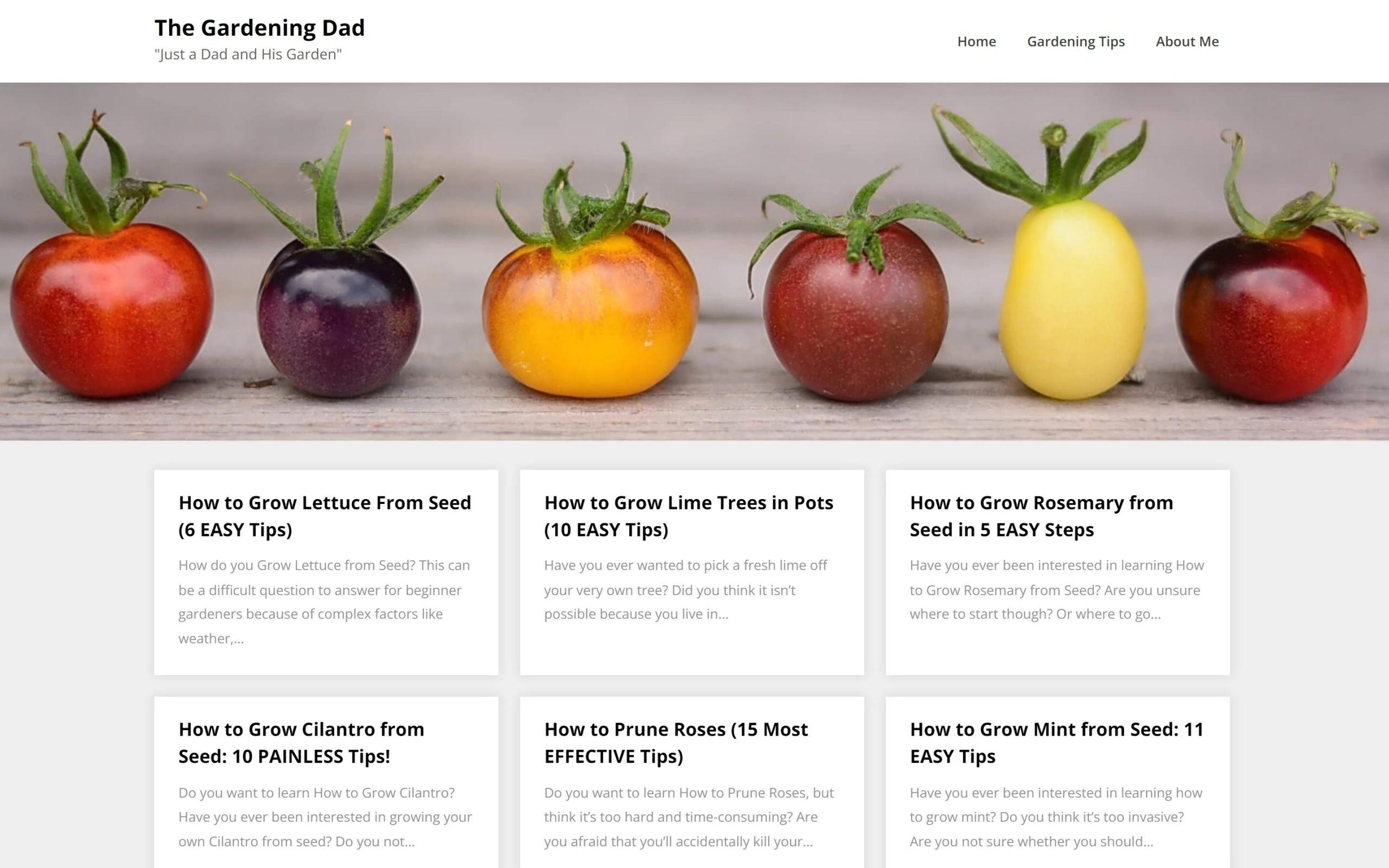 If you are a beginner looking for blogs to find resonating content about growing plants, you might need the advice of an average gardener or The Gardening Dad.
Paul created this website to teach other dads and moms cost-friendly and simple ways to grow vegetables and flowers. You will also find articles that will inform you about gardening tools, help you attract birds and pollinators, etc.
This blog is a go-to resource for vegetable growers. You will find tons of in-depth guides for growing vegetables like beans, broccoli, cabbage, carrot, corn, peas, soybeans, watermelon, spinach, sweet potato, potato, onion, lettuce, cucumber, and you name it. The founder of Harvest to Table, Steve Albert, is a must-follow blogger if you want to be a pro gardener.
Joe found his passion for gardening early in childhood, which later led to the creation of Joe Gardener. The blog delivers high-quality videos, podcasts, courses, and horticulture blog posts for learning gardening, which will be beneficial for beginners as well as experienced.
Take a look at this blog, and we are sure it will inspire you.
Top 10 garden design blogs to boost your creativity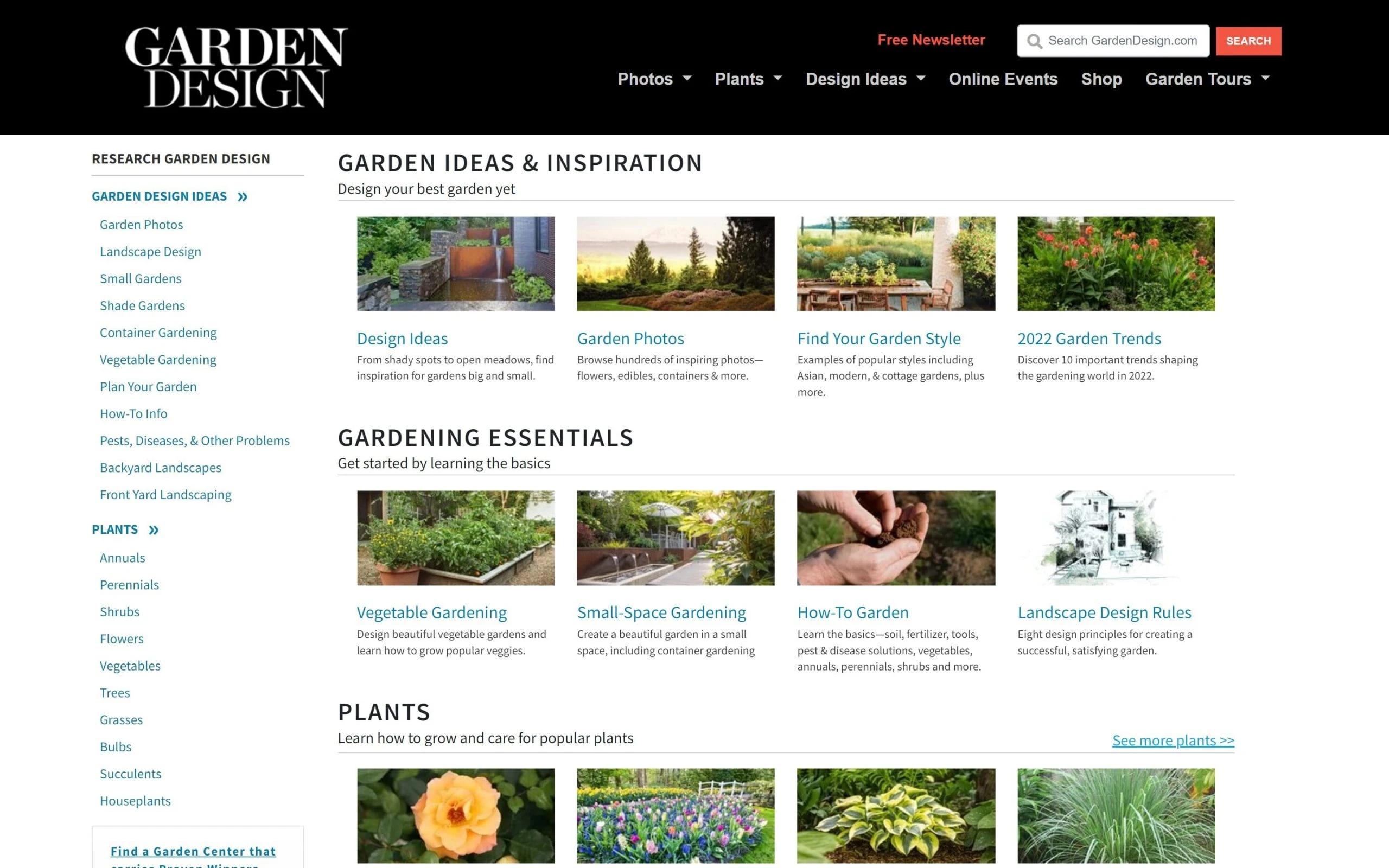 Garden Design is one of the best blogs that will give you incredible design tips, provide you with ideas for exciting projects, teach you how to make a landscape look stylish, and inspire you with spectacular photos.
Whether you are a beginner or expert, the site contains plenty of in-depth blogs that will help you upgrade your garden designing skills.
Deborah Silver, the face behind Dirt Simple, is an expert garden and landscape designer. She has been writing about her experiences in the blog since 2009, making the site useful for aspiring garden designers looking for innovative ideas.
You will find documented projects with many explanatory images, which makes them easy to understand and follow.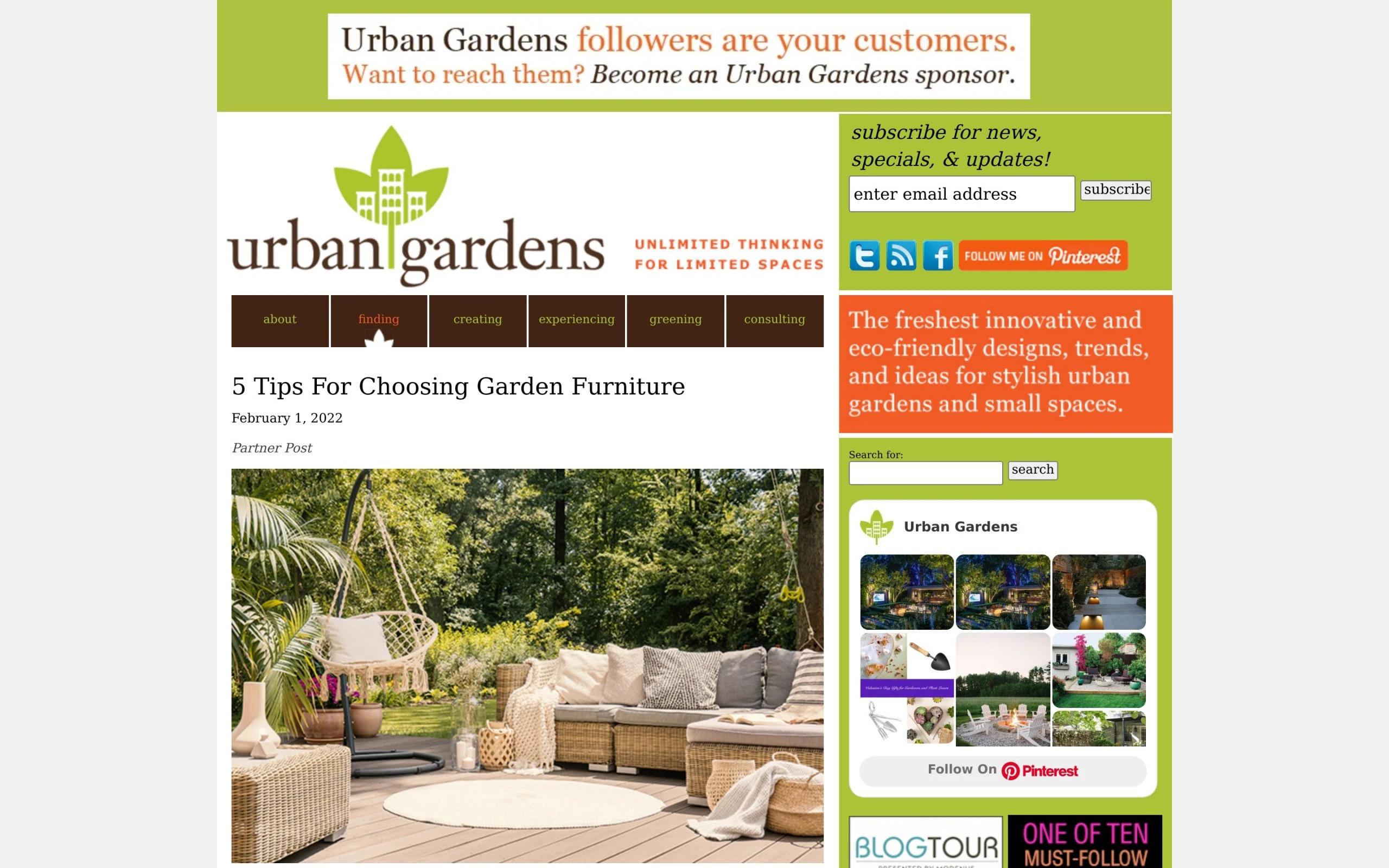 Robin Plaskoff Horton created Urban Gardens to share her love for design and sustainable living. She writes about the latest design trends and innovative ideas to beautify your garden.
This is a prominent blog having a significant number of readers and followers on social media. The current Facebook following of Urban Gardens is over 169,000.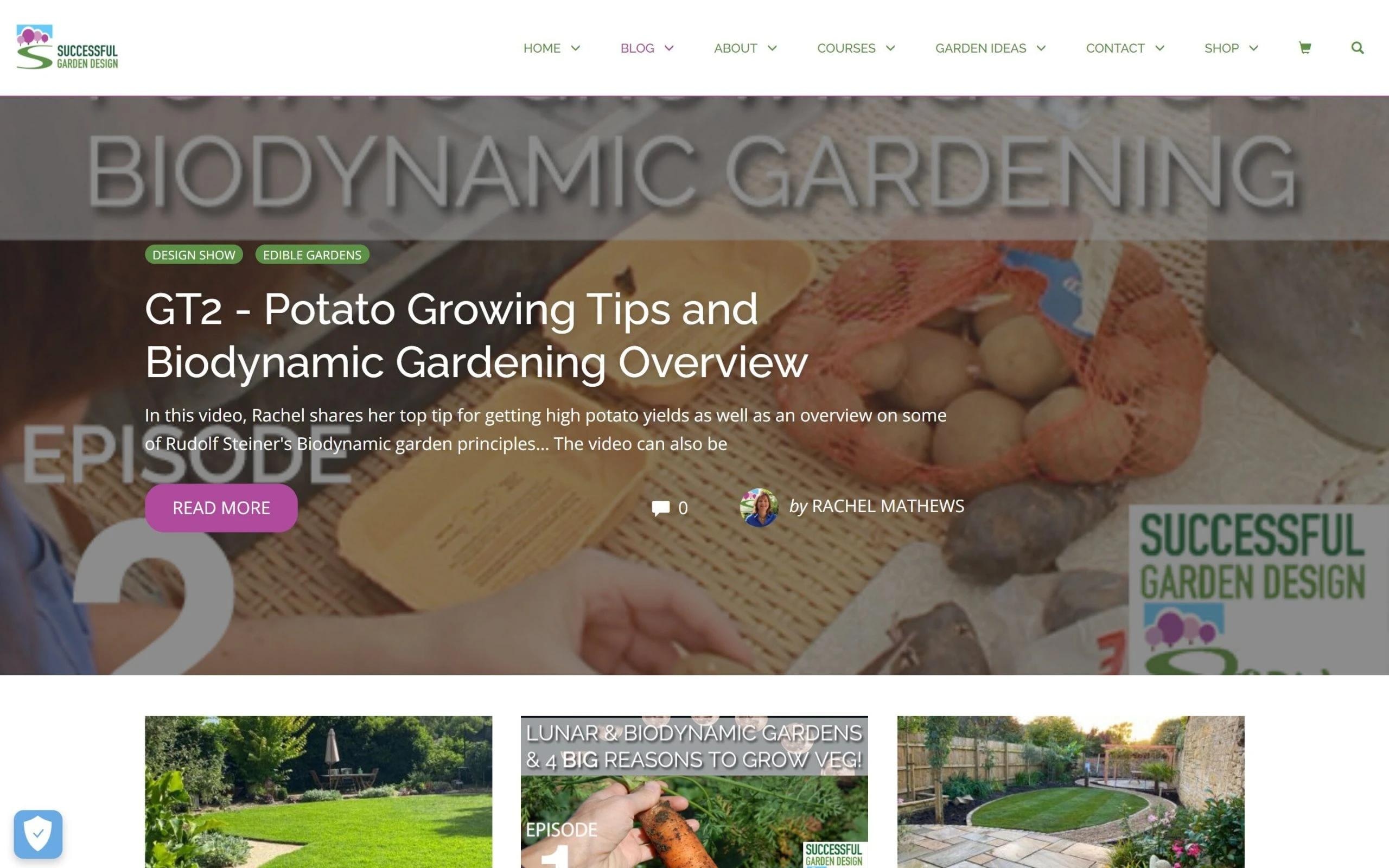 Garden designing may seem a challenging task requiring a good deal of creativity and effort, but Rachel Mathews can simplify it for you.
She is an experienced designer who has designed numerous gardens worldwide. Her blog will help you convert your garden into a beautiful landscape without putting in much effort.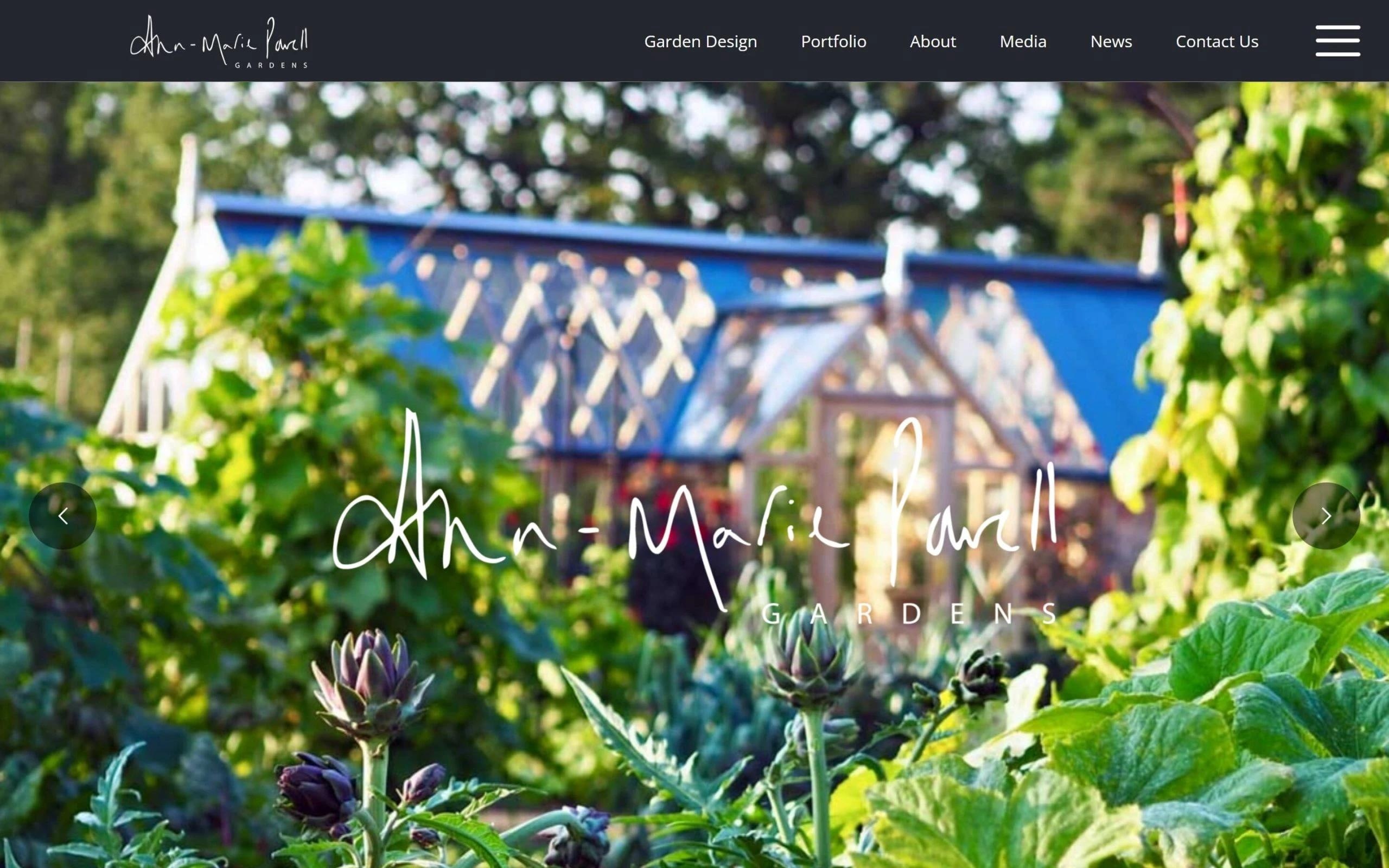 Ann-Marie Powell is an award-winning garden designer who has excellent experience in designing. Her blog serves as a great resource for gardeners.
From ideas for spring-flowering trees for your garden to garden designing tools, the site will deliver you unique ideas, priceless information, and inspiration.
Sometimes you accidentally stumble upon something and find your passion. The same happened with Lisa Cox. She discovered her interest in garden designing when she got her own garden some decades ago. The Room Outside is the online journal of her life as a designer where you can expect to find creative ideas and inspiration.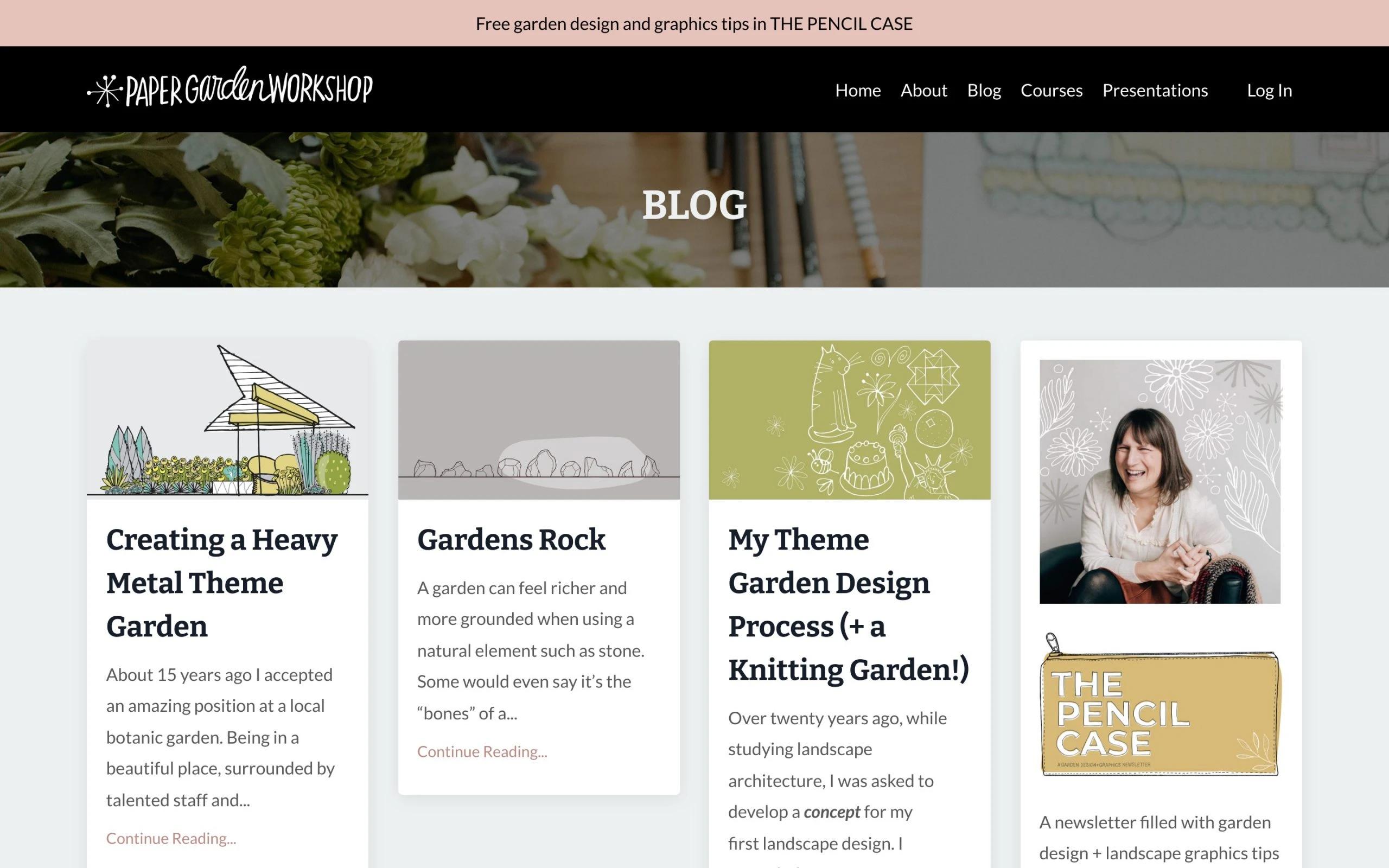 Paper Garden Workshop by Lisa Nunamaker is one of the best websites to learn the art of garden designing. Lisa shares awesome courses, blogs, and free newsletters to educate her readers about landscape graphics and design.
She is an expert landscape architect having decades of experience in her trade.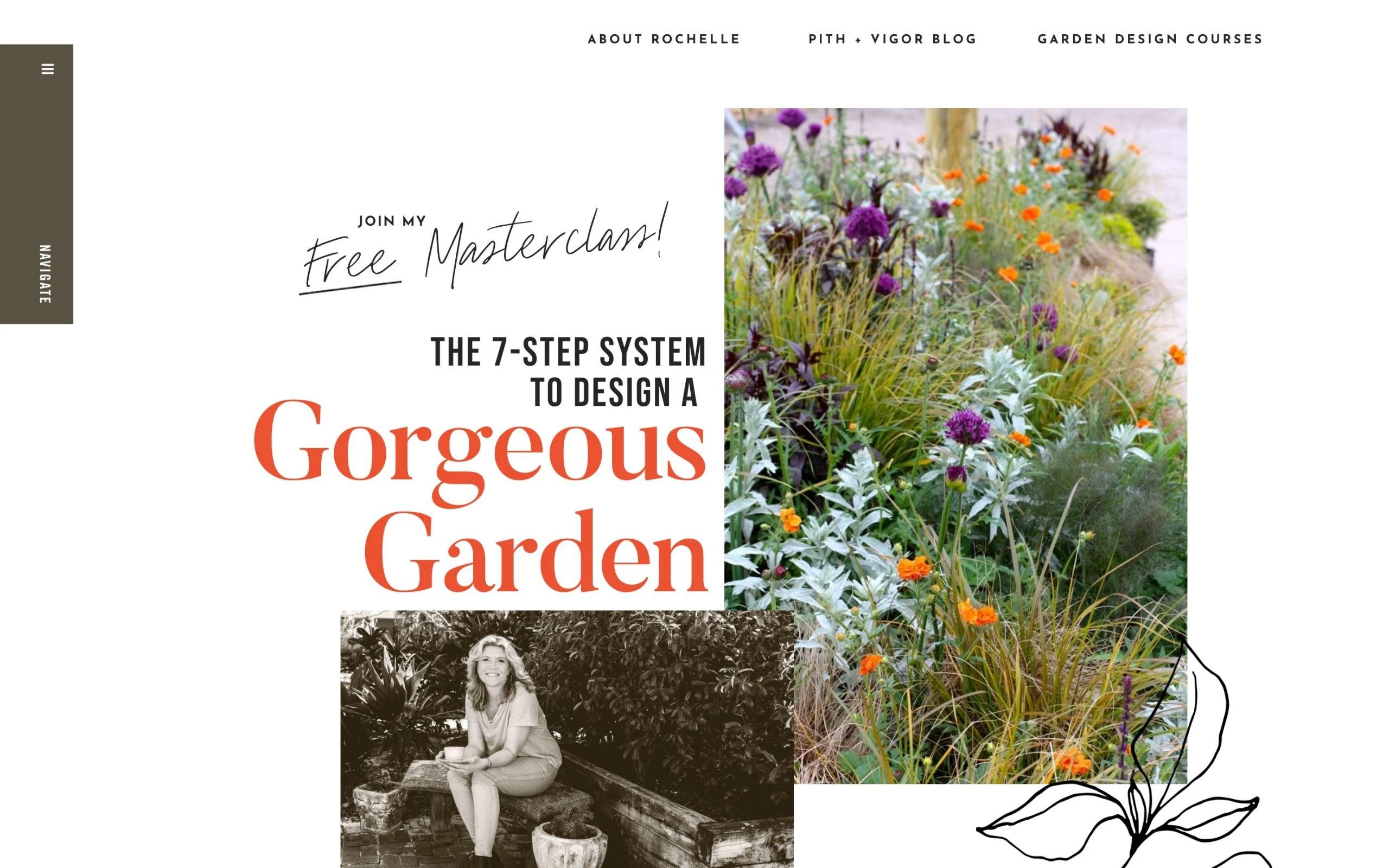 Rochelle Greayer wanted to be an astronaut. She studied Applied Physics, got a job in an aircraft company, contributed to launching satellites but couldn't go to space. She went to a flower show one day, and suddenly her life changed.
She studied garden design and gradually became one of the best designers. Rochelle can inspire all beginner garden designers going through a career switch.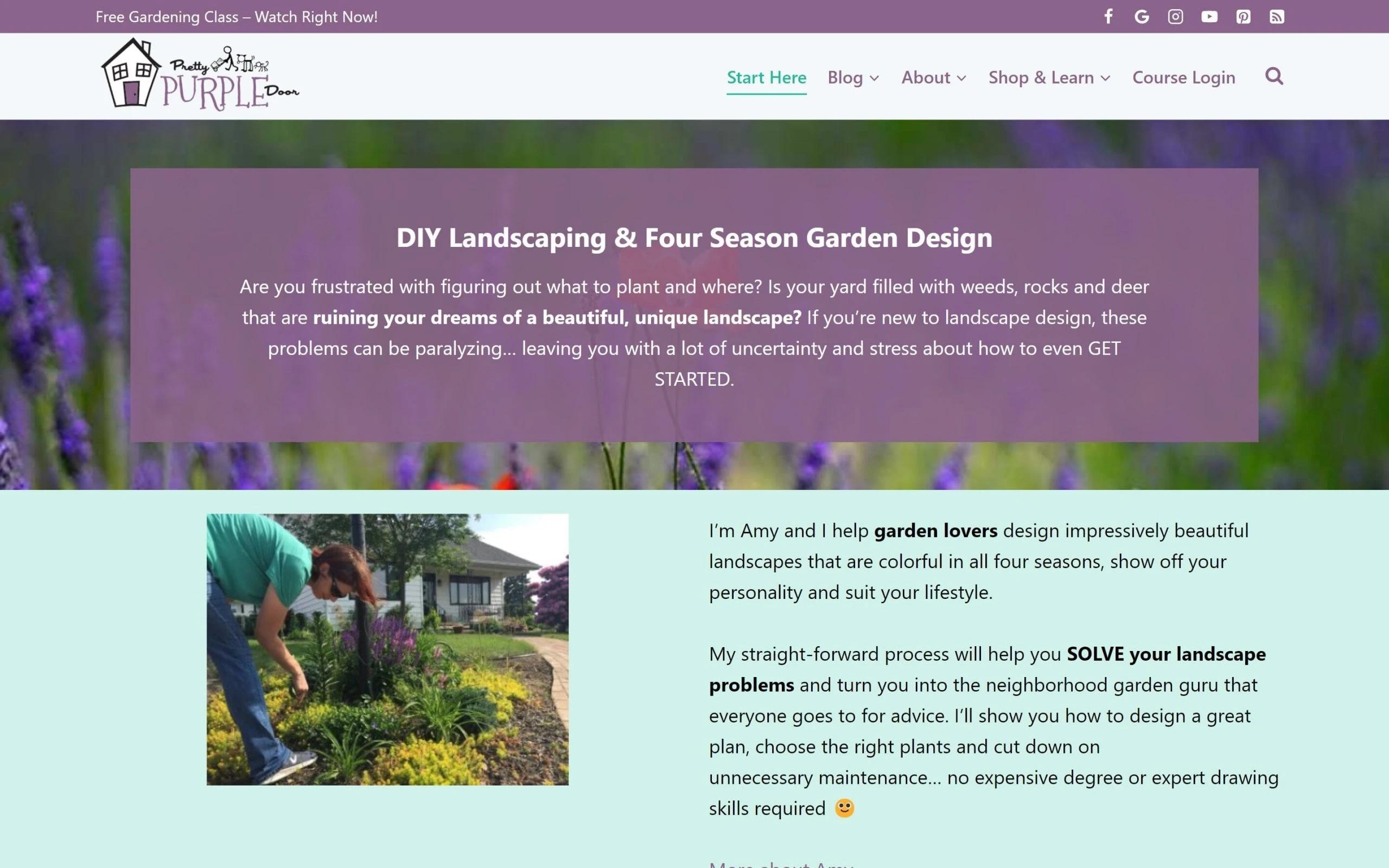 Pretty Purple Door by Amy Fedele started in 2014 as a garden design blog. Amy completed a degree in Garden Design and Maintenance to start a professional career.
Her website is packed with valuable information and ideas. Check her blog to find why Buzzfeed and Country Living Magazine featured her excellent articles on their platforms.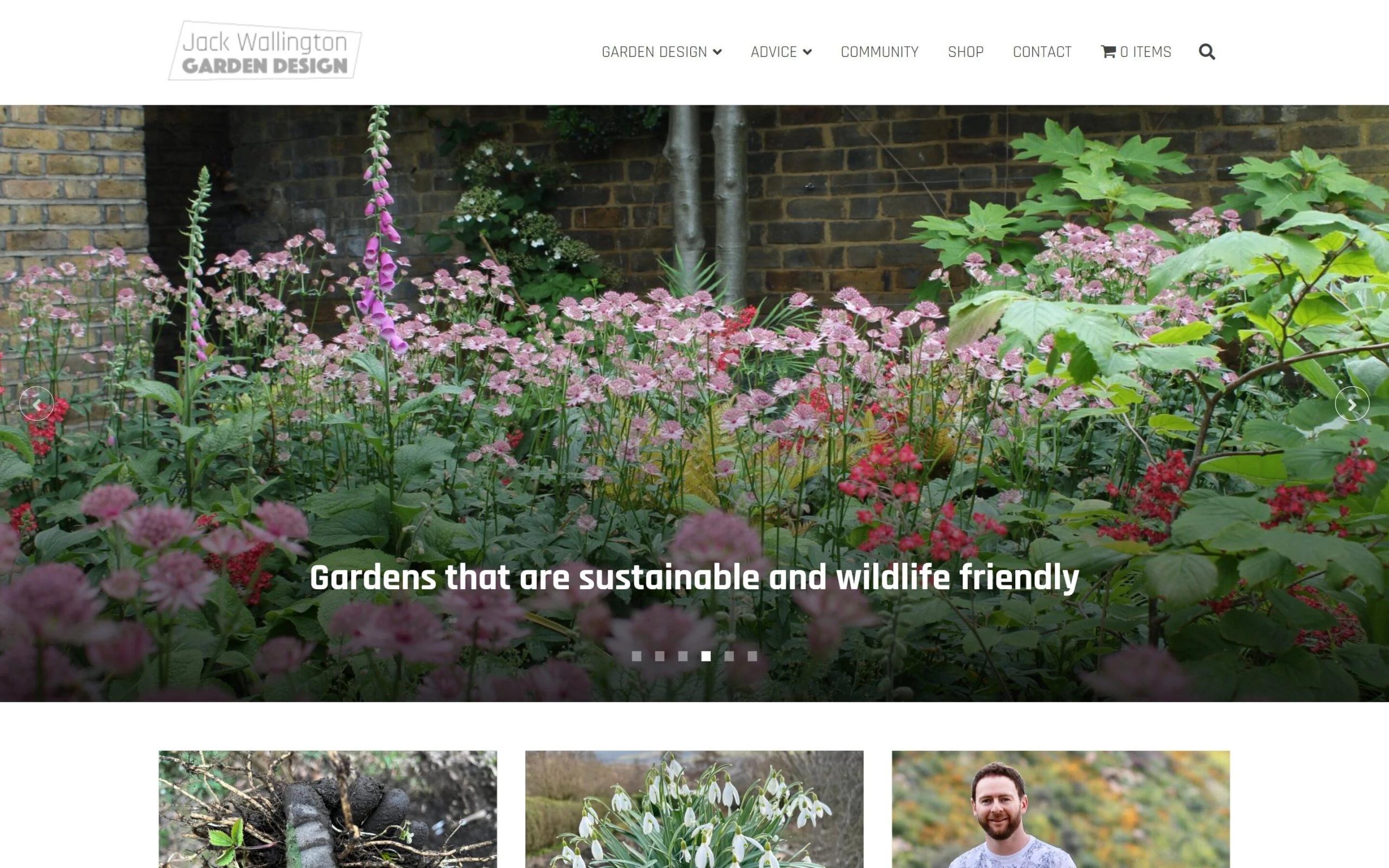 Jack Wallington is a horticulturist and landscape designer you must follow if you dream of being a pro garden designer. He writes about gardening ideas for different months and shares tips and tricks for growing specific plants. Interesting horticulture blogs, along with beautiful photos, makes his website one of the best.
10 Best beginner gardening blogs to understand the basics
Fine Gardening is one of the best beginner gardening blogs that will teach you everything to understand the basics. The blog will tell you how you can set up, maintain, and design your garden.
The plant guide section of the site delivers valuable information like how to care, problems related, moisture requirement, etc., about various plants.
If you love growing your own food by running a sustainable farm, this blog will help a lot. Hobby farms by Roger Sipe will provide you with farming tips, DIY guides, and inspiration to start your gardening project and succeed even if you have no prior experience.
Apart from this, the site will educate you about farm management, urban farming, and various types of equipment.
Sustainable Gardening Australia is a non-profit social organization interested in the natural environment and aims to create this planet a more beautiful place to live.
You can expect authentic information and research about soil, plants, water, gardening, sustainable development, etc. The articles will educate you about different scientific aspects of gardening.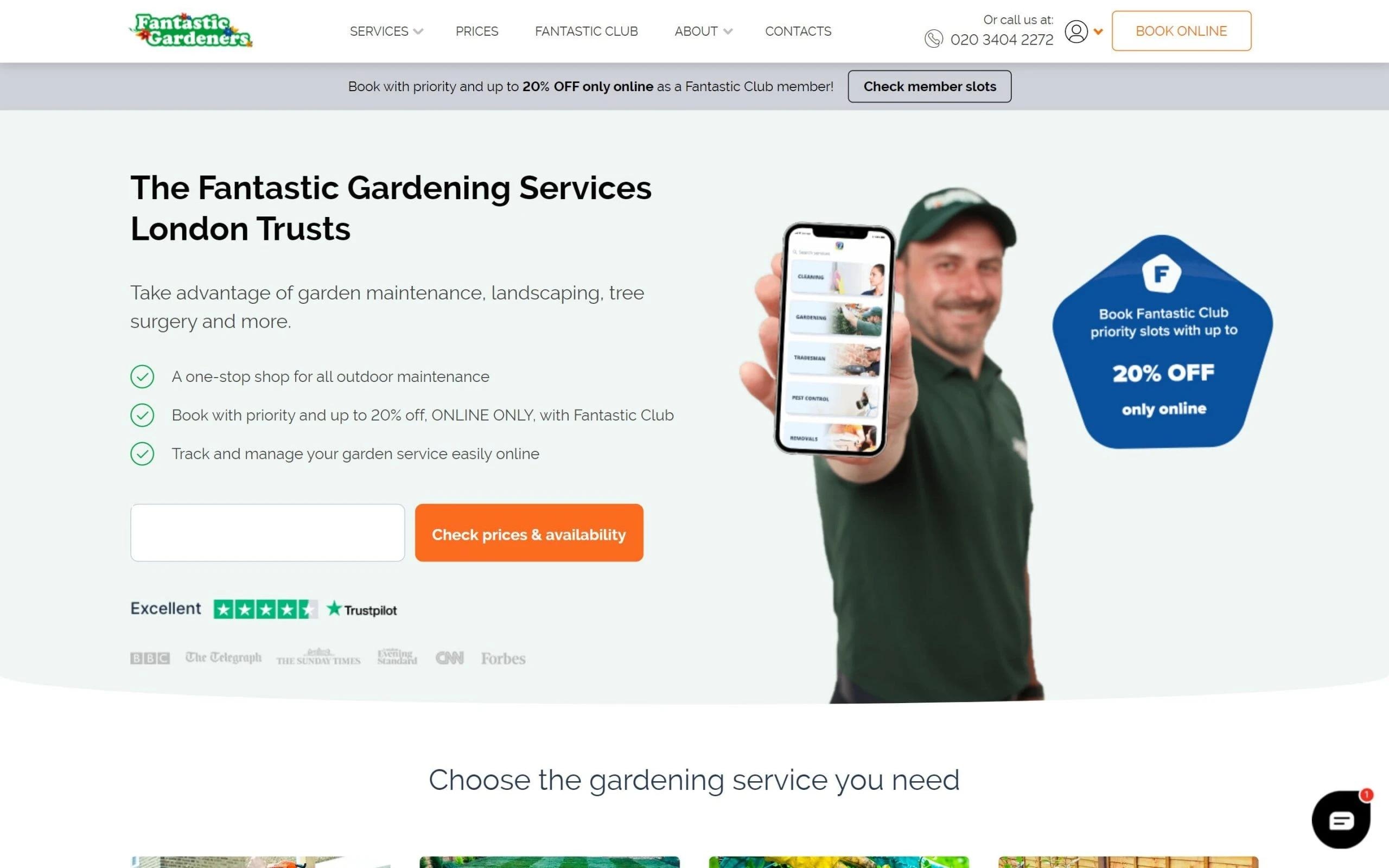 This blog features gardening ideas and information severed in a simple-to-understand way. The site has won many awards for being a high-quality gardening blog. Whether you want to know how to prune a Christmas tree or how to grow Norway spruce, the website has got you all covered.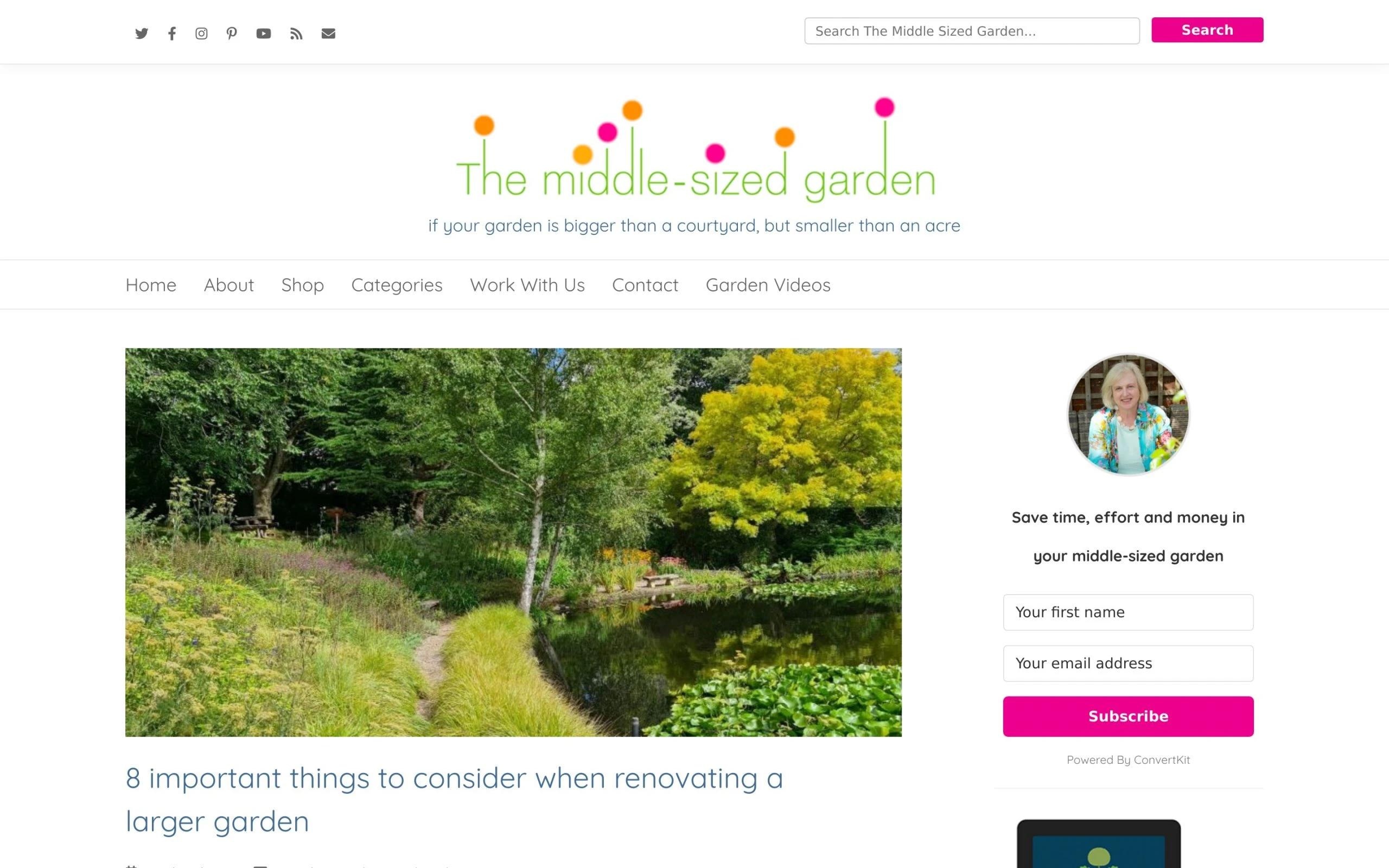 As the name suggests, the blog will help you convert your middle-sized garden into a beautiful landscape. From choosing the right plants to designing, the blog will help you upgrade your gardening skills.
Some of the popular posts cover topics like how to increase your garden privacy, what color you should paint your shed, easy-care evergreen pots, etc.
You already know what the blog is about. Apart from the tips, you will find numerous content on various gardening categories like home, vertical, outdoor, greenhouse, terrace, balcony, organic, container, etc.
All of these are written in an easy-to-understand way, ensuring that beginners don't struggle to follow.
Garden Beast is all about the latest news, informative articles on plants, and valuable guides to help you get the most out of your garden.
Whether you are looking for different types of climbing roses, a guide to grow Venus Fly Trap, or the best herbs to grow at your home, Garden Beast has everything to help you out.
DIY Garden is one of the most prominent online gardening publications in the UK that is visited by more than 3 million people per year.
The website aims to make your outdoor space a brilliant place to stay. It delivers monthly guides that help readers select the right plants for their garden and maintain them to have effective irrigation and pest control.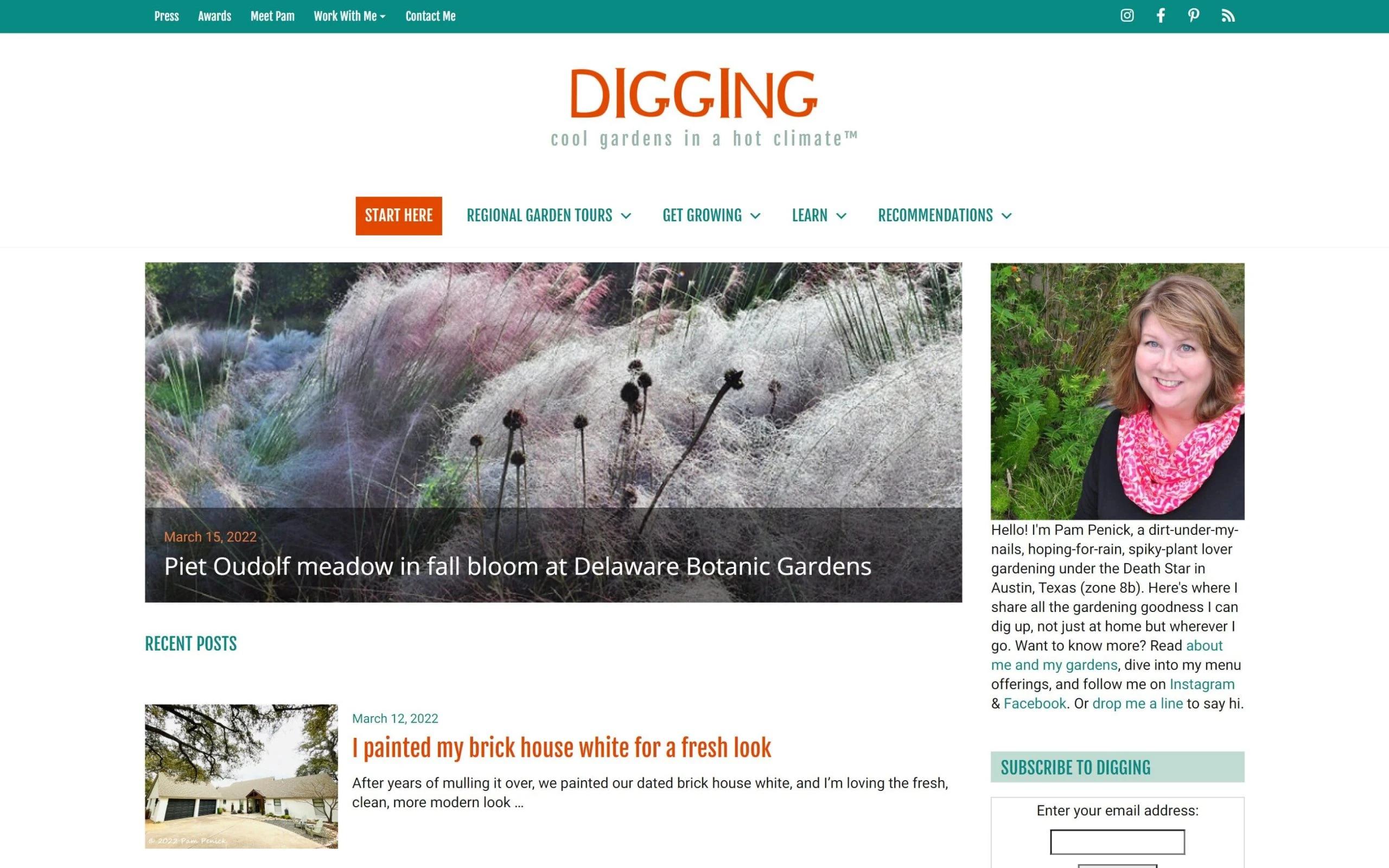 If you are a nature enthusiast who loves plants and seeks insights about various plants to grow your own garden, you will certainly love Digging by Pam Penick. The site is packed with spectacular photos and innovative design ideas for your garden that will make you more interested in plants.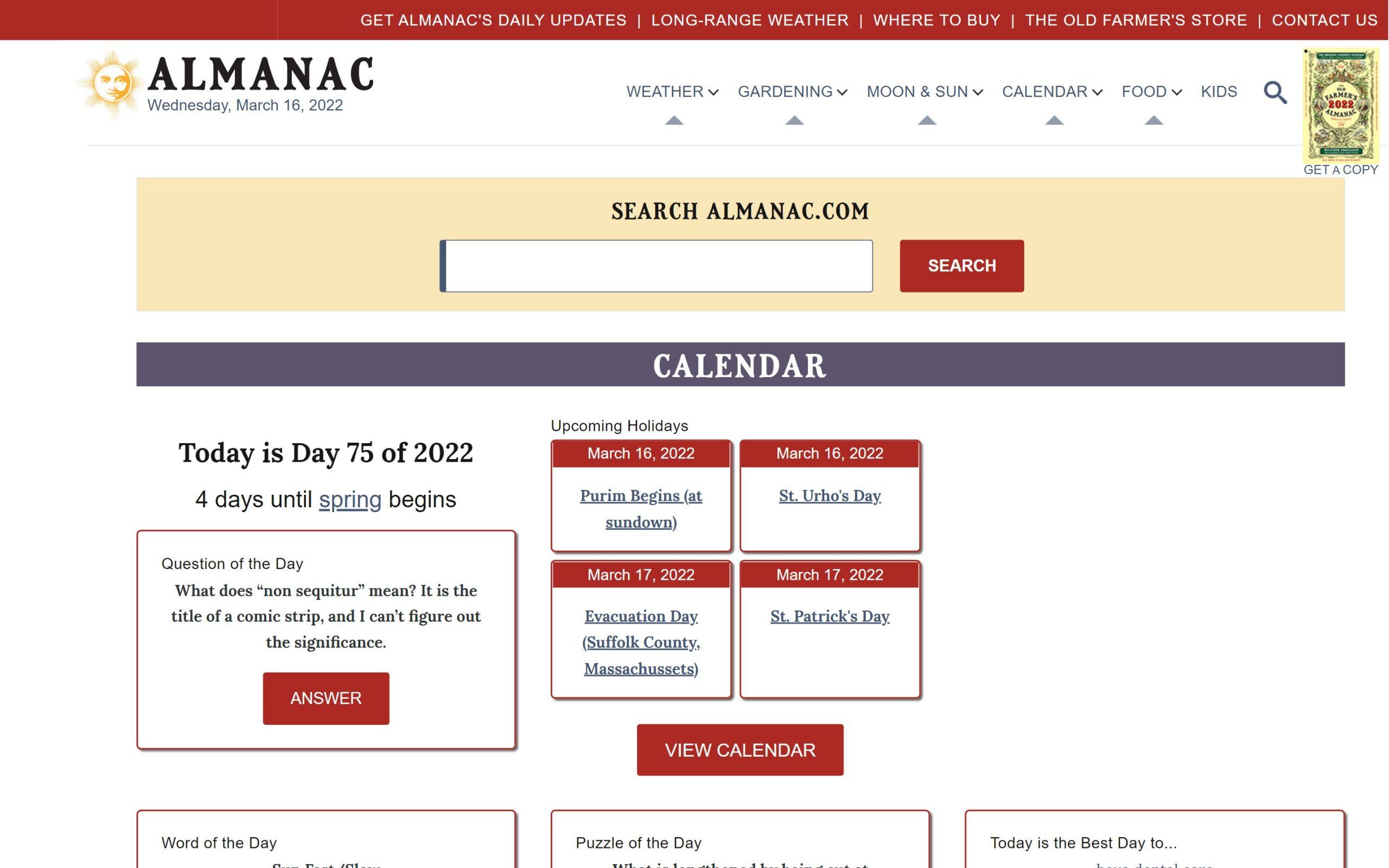 The Almanac is North America's one of oldest periodicals that touches various topics like weather, gardening, recipes, calendar, etc. The gardening category contains many highly informative and helpful content like growing guides, beginner gardening information, pest and disease control, garden planner, and many more.
You must take a look at this legendary site, and it will undoubtedly benefit you.
Conclusion
These are the 80 best gardening websites, including backyard gardening blogs and horticulture blogs, that you should follow to upgrade your knowledge and skills. Now you must have realized that gardening not just gives you healthy food or a beautiful backyard but also teaches you to trust the process and be patient in life.
So, get started with your own garden and convert it into a dream landscape. And, let us know in the comments if there are any garden blogs we missed that you would recommend us to follow.